All you need is Love: Elizabeth & James
December 16, 2011 |
I'm so excited to share this beautiful wedding with you!  Elizabeth and James are such a sweet couple with such an awesome family.  And they chose such sweet and sentimental details to honor their parents and grandparents.  They are both so blessed to have both their parents giving them an amazing example of what marriage is.  I just love working with couples like them!  On top of all that they chose to get married on Elizabeth's parents' anniversary in the very same church where they exchanged vows nearly 30 years before.  What a  sweet tribute to her parents and their legacy of love!  I think that is pretty amazing so I had a good time making some new memories and recreating some really old poses!
So of course I wanted to get a shot of their invitations side by side.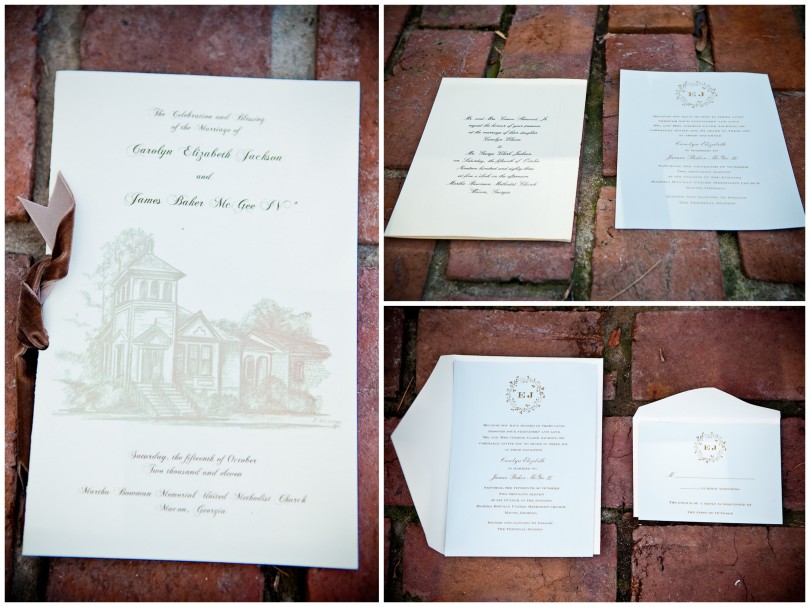 Another Amazing story as we start their day…. Elizabeth enjoys journalling and had a special journal that she would write her thoughts and prayers in.  It originally belonged to her mother.  When she and James started dating, he happened to glance at the first page of the journal.  He recognized the handwriting and realized that the note in the front was from HIS mom!  Elizabeth's mom and James' mom were sorority sisters.  James' mom gave Elizabeth's mom the journal while they were in college, and they lost touch afterwards.  It wasn't until James saw the journal that he realized their moms knew each other in college!  It's amazing to see how God's plan brings people together.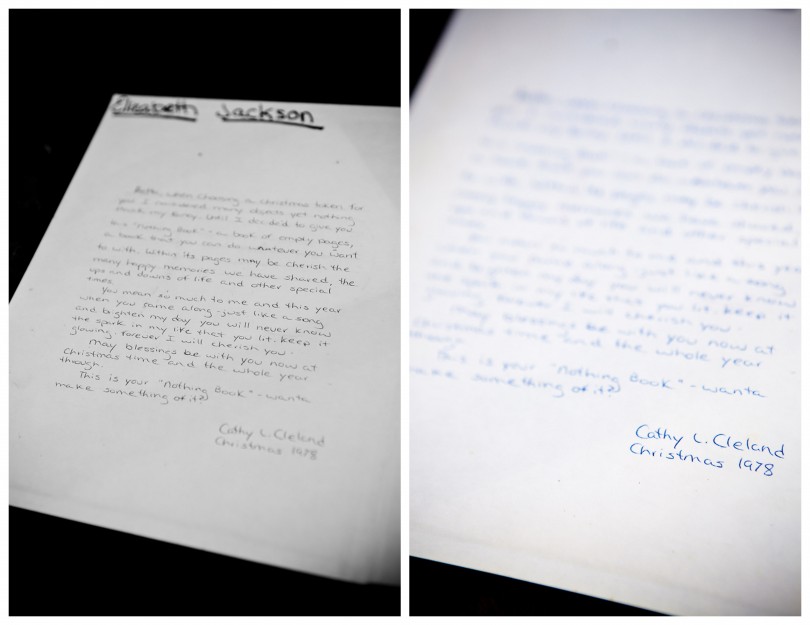 Elizabeth started her day by getting a Signature 'do by the always fabulous Nichole Mitchell of Signature Salon.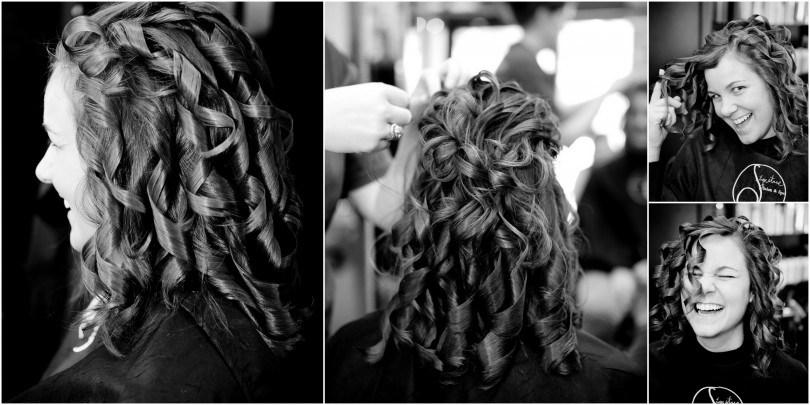 Next we headed back to Elizabeth's house where the girls got ready. I had to get some shots of Elizabeth's gorgeous Melissa Sweet gown against this beautiful blue sky!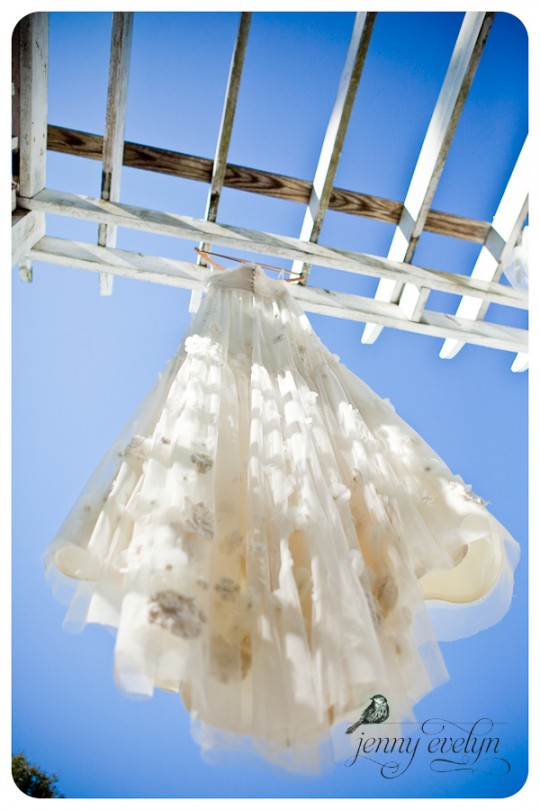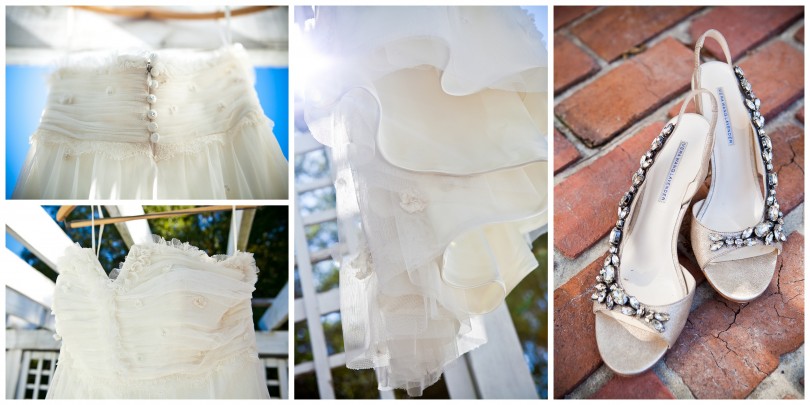 I am obsessed with Elizabeth's dress by Melissa Sweet.  I can honestly say that I would have wanted this dress had it been around when I got married!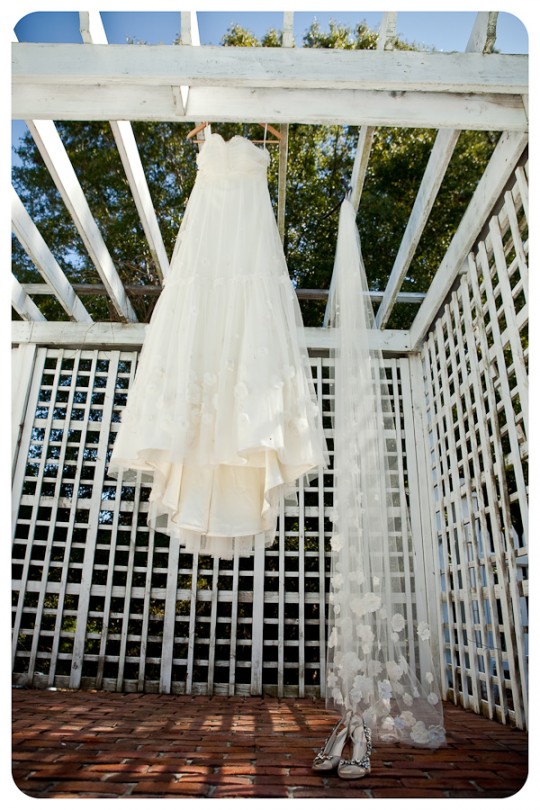 At the house, Jennifer of Merle Norman did an awesome job with Elizabeth's makeup!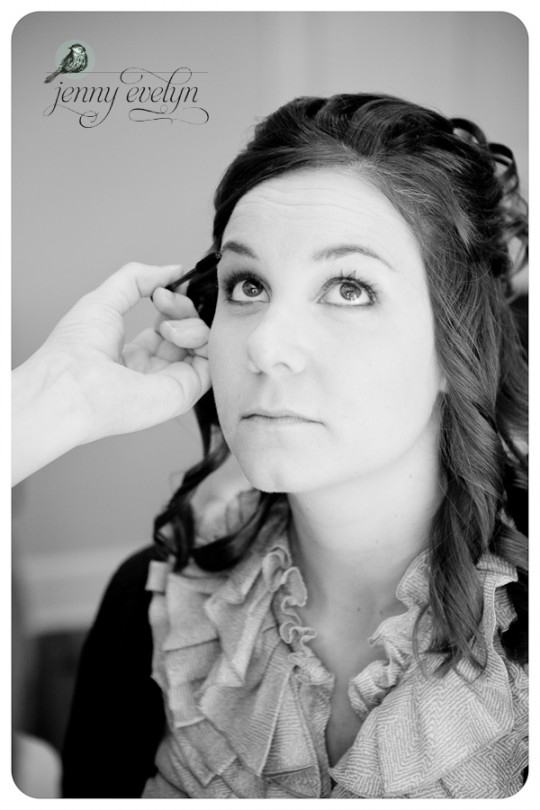 The rings!  I love that James will be wearing his grandfather's wedding band.  If you look closely you can see the wedding date of his grandparents engraved inside the ring, 10.10.53.  This was just one of the ways that Elizabeth and James celebrated the legacy of love in both their families.    The pearls she wore were from her grandmother; every year she got a pearl to add to the stand.  I love it!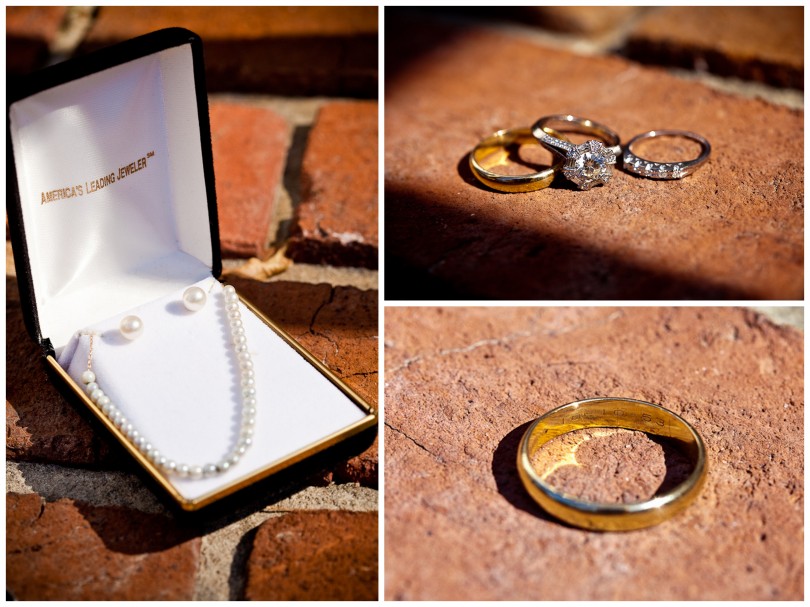 These shoes. . . I die for these shoes!!  Thank you Vera Wang!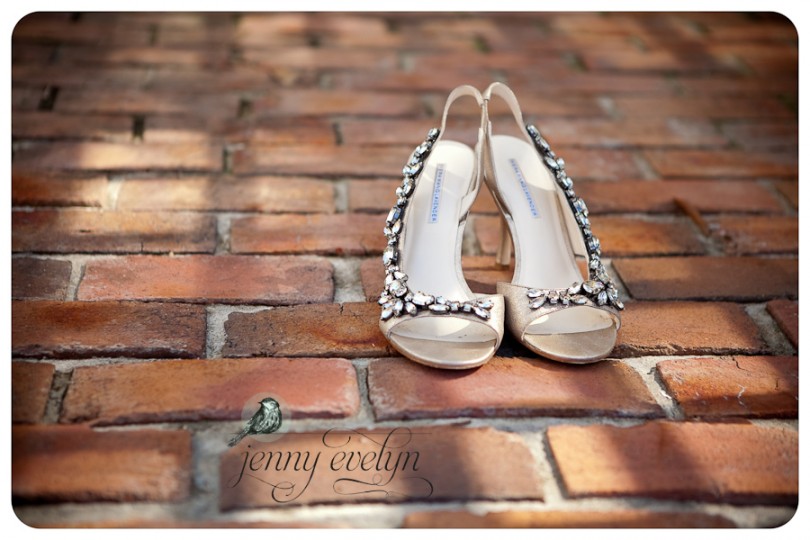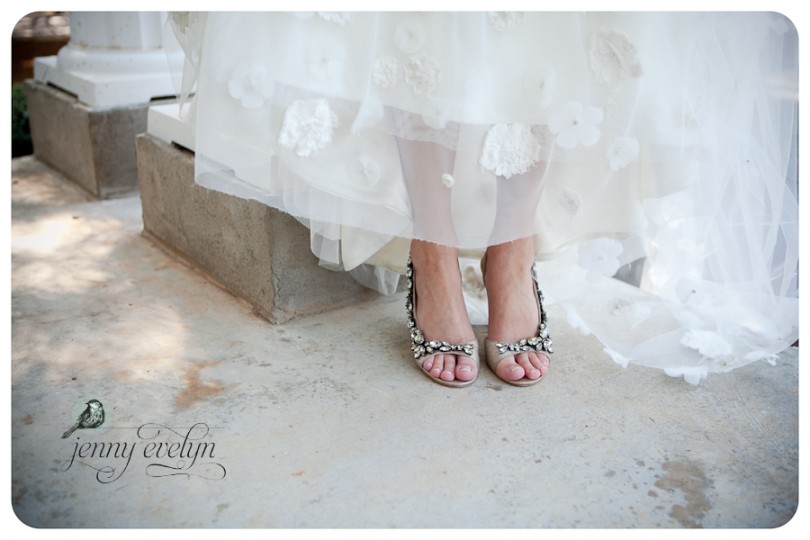 Elizabeth's mom and sisters helped her get into her dress.  I loved the moment when her daddy saw her for the first time!  So sweet!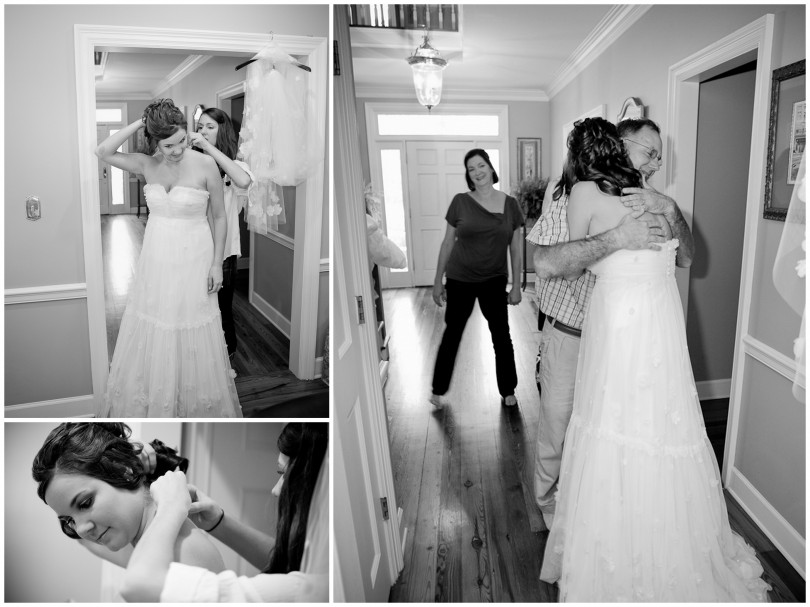 I love the opportunity to shoot some day-of bridals at the bride's childhood home.
Elizabeth, the beautiful bride!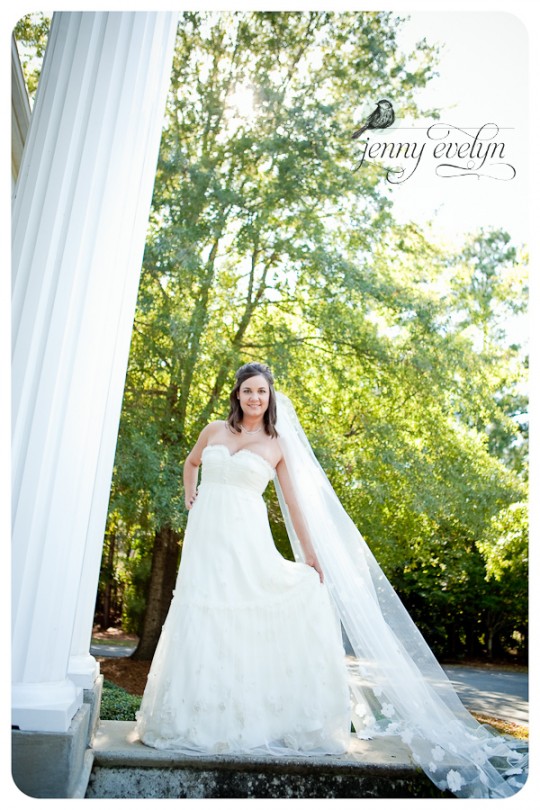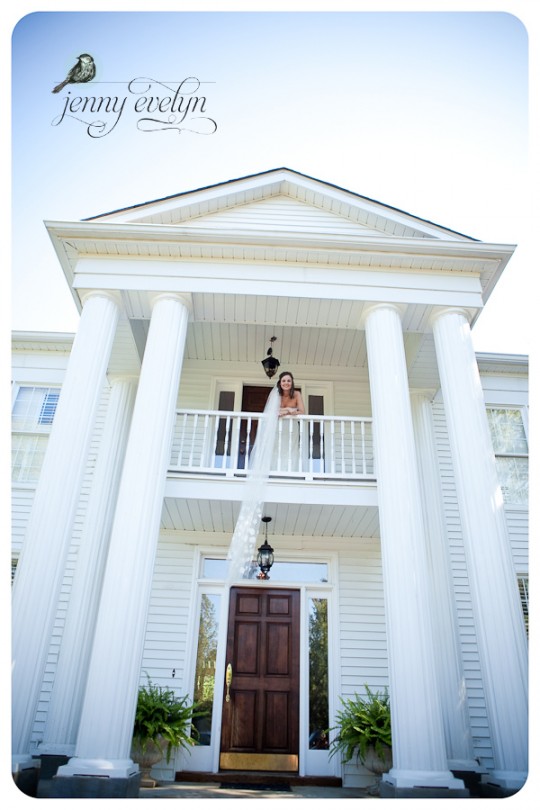 This light was AMAZING!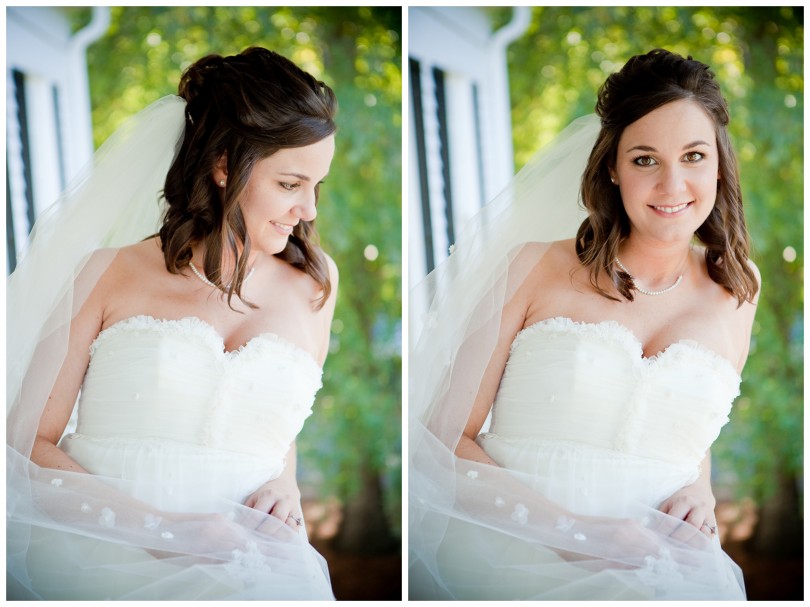 Elizabeth is so cute!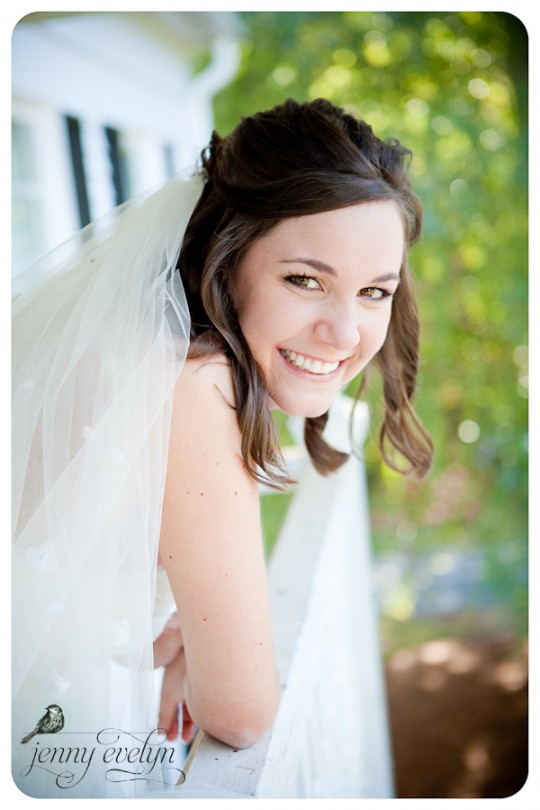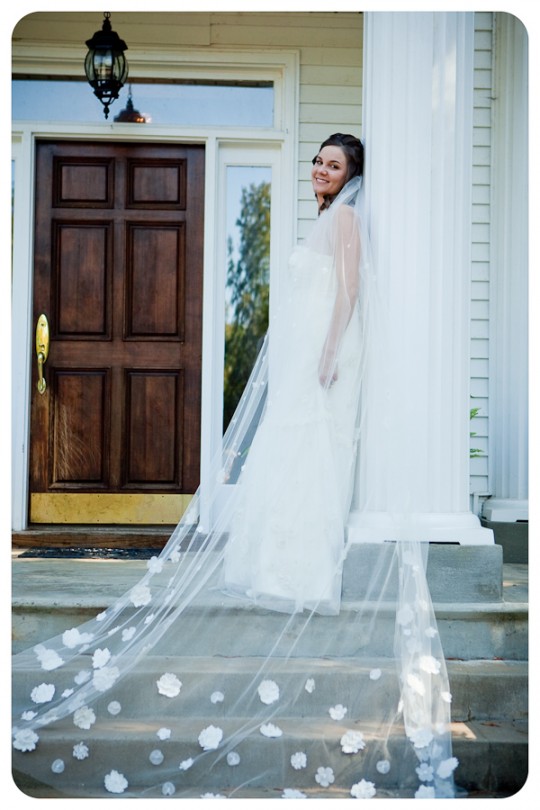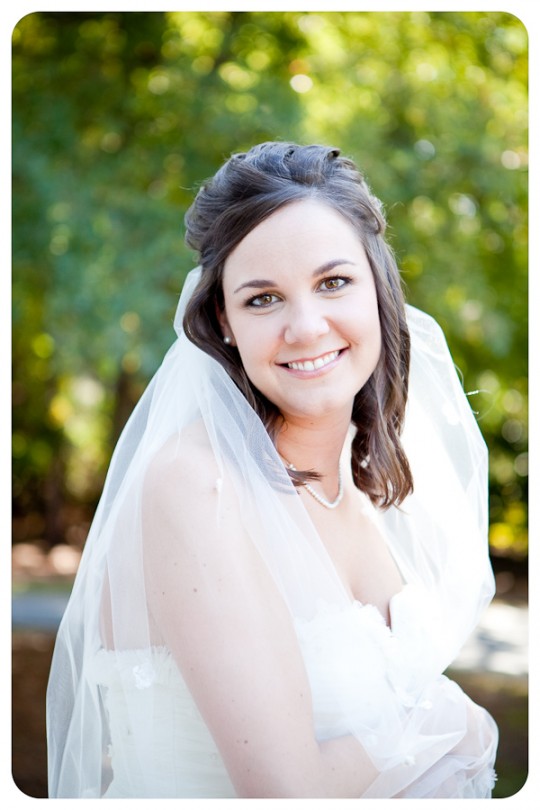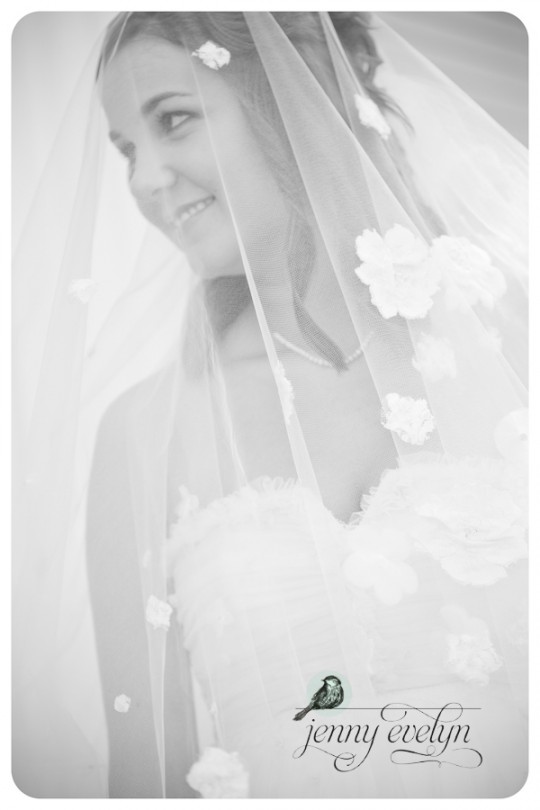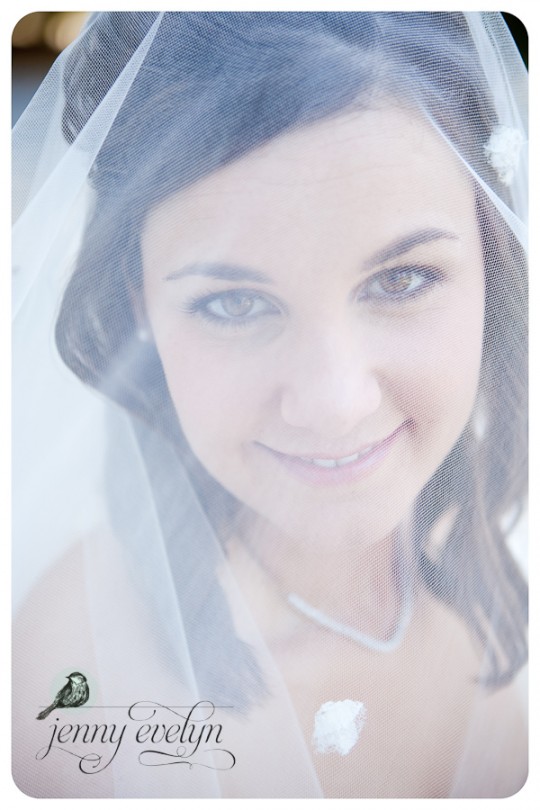 These beautiful and fresh green bridesmaid bouquets and all the other lovely flowers were created by Carmen Johnston of Nectar and Co.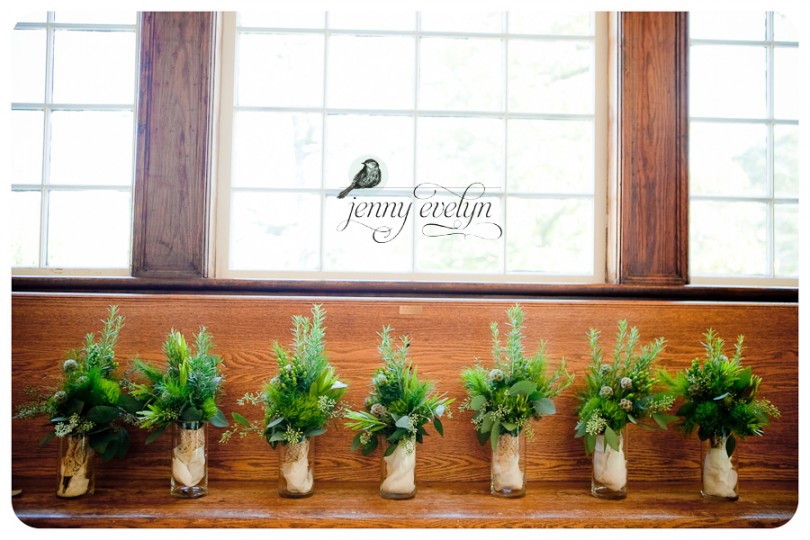 We had to shoot a few more bridals at the church.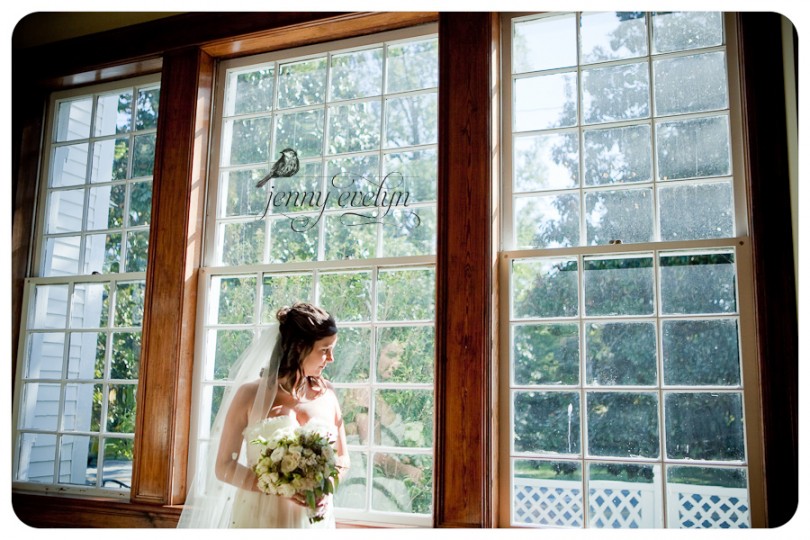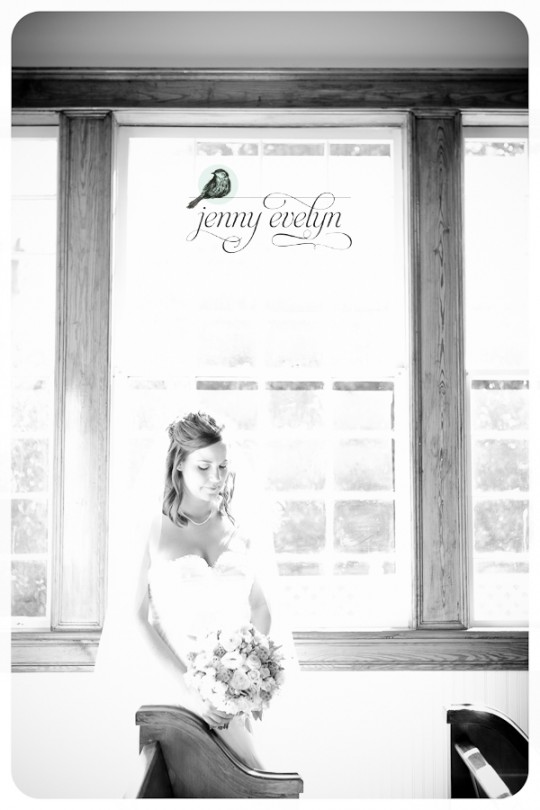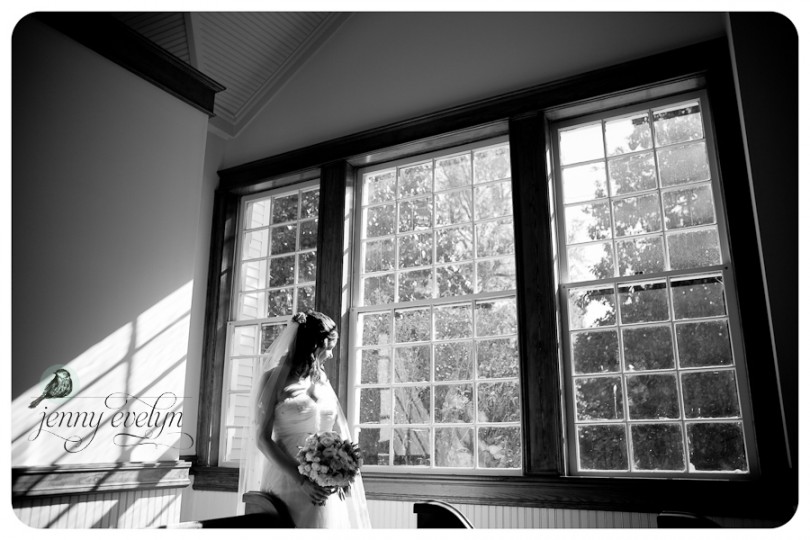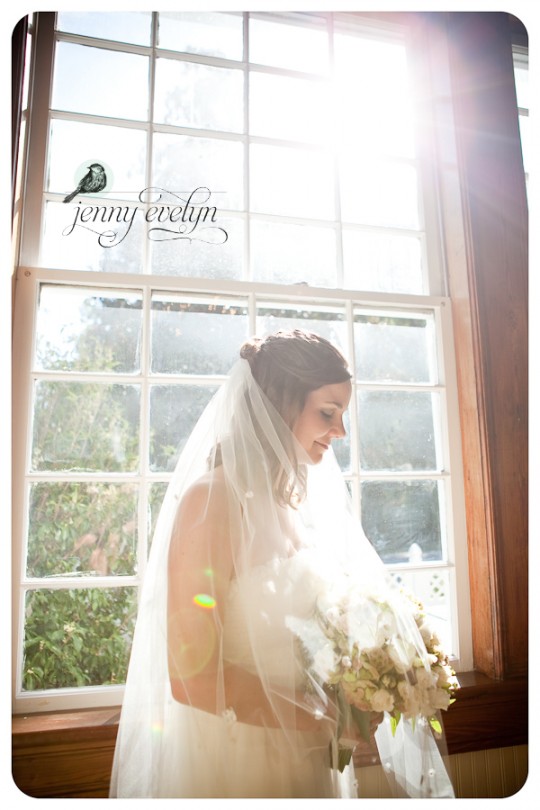 Elizabeth and her mother posing for their bridal portraits in the same sanctuary of Martha Bowman United Methodist Church exactly 28 years apart.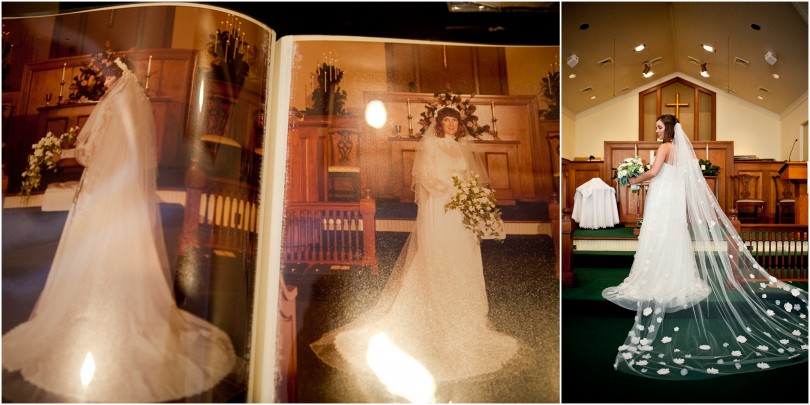 Elizabeth and her gorgeous girls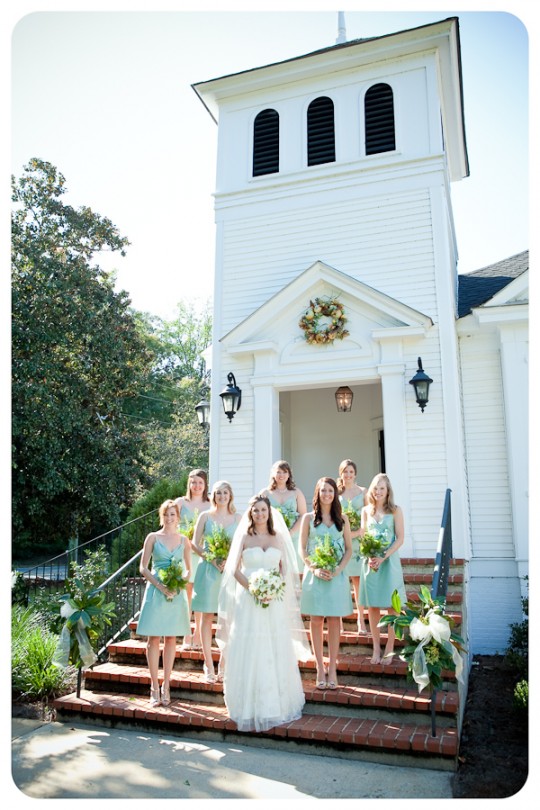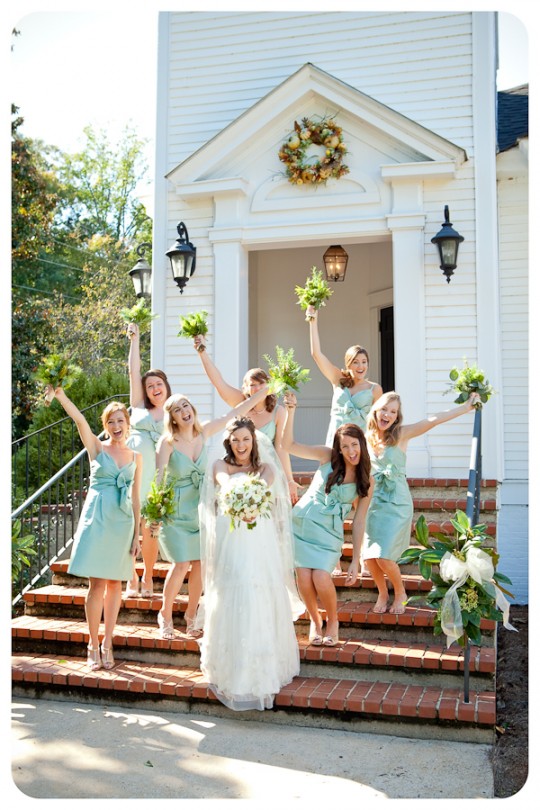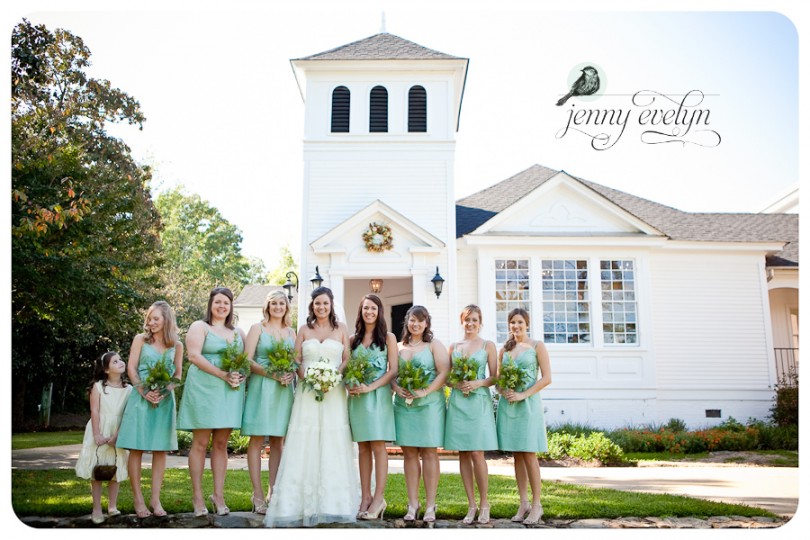 Such Sweet Sisters!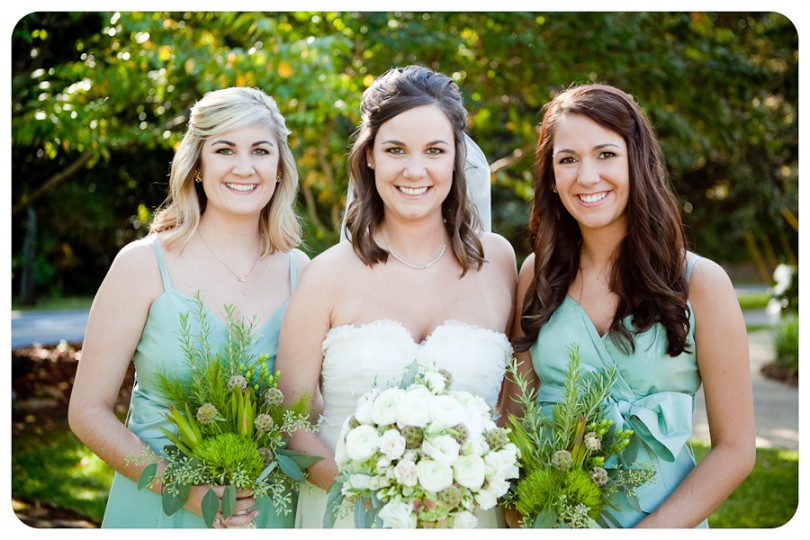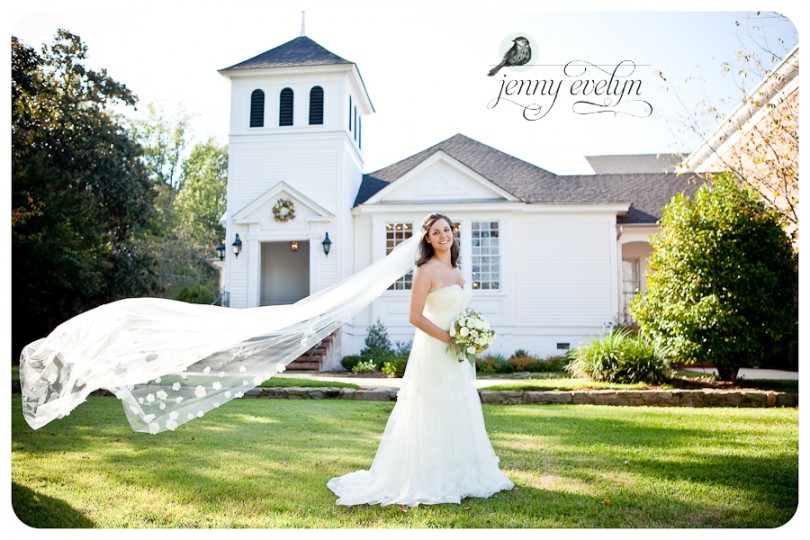 I love all the beautiful textures in her bouquet!  Great job Carmen!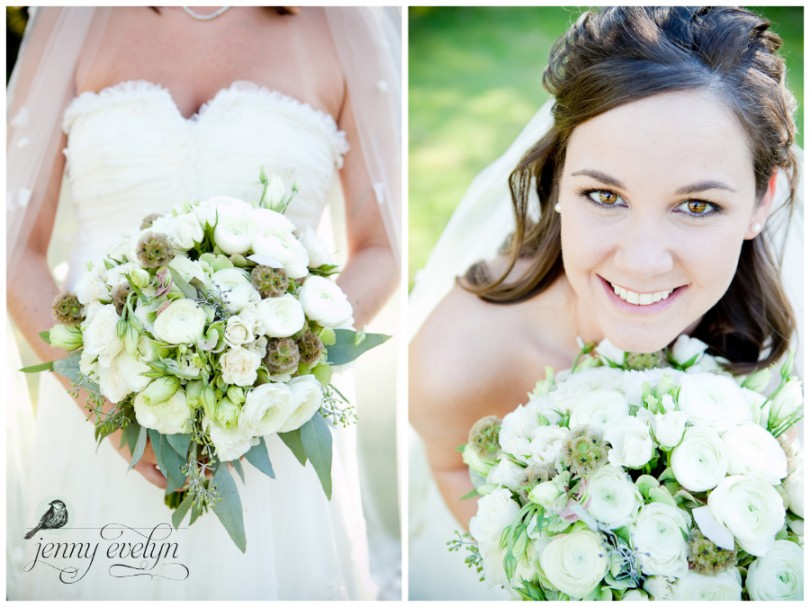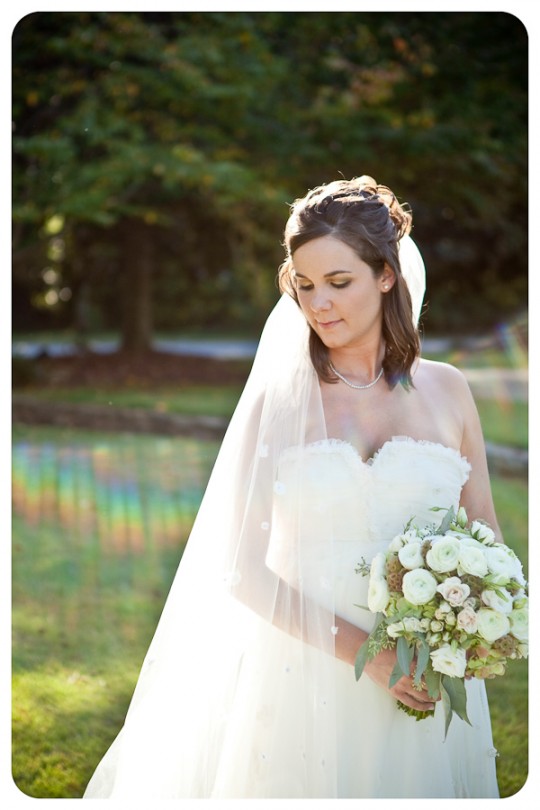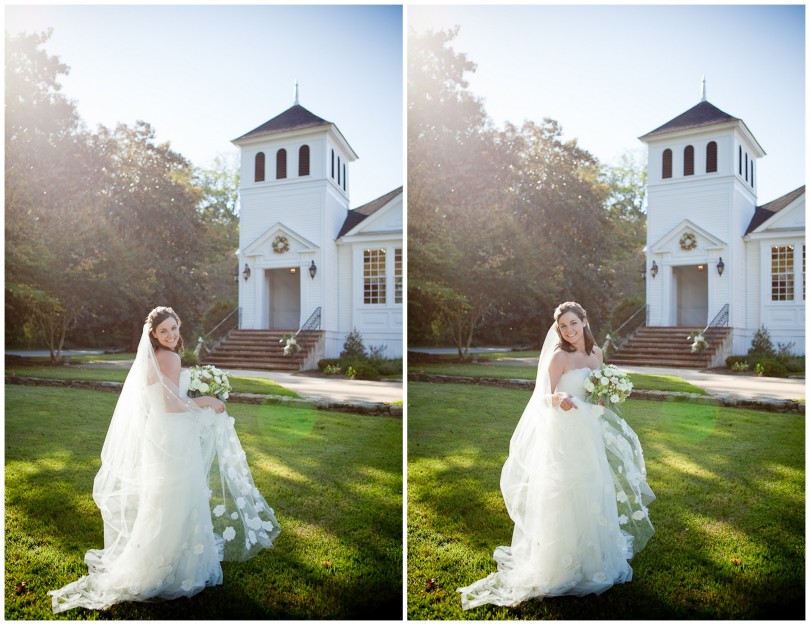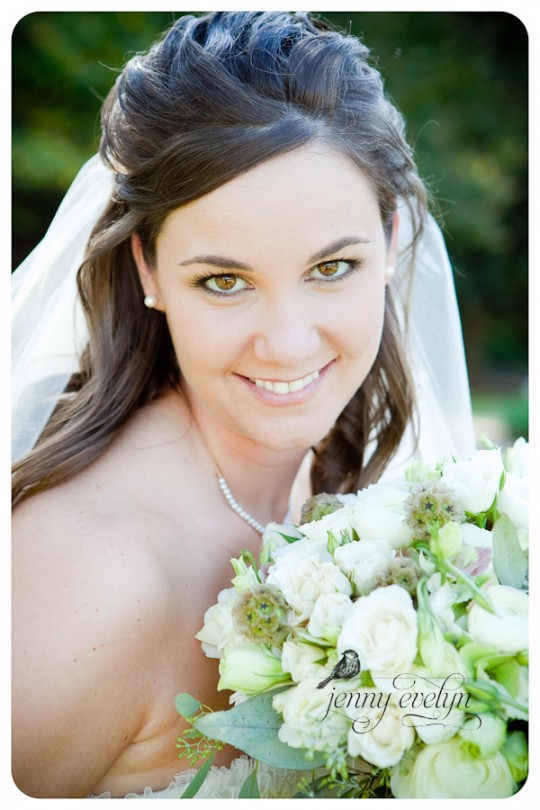 The rosemary gave the bridesmaids bouquets that extra pop!  I love it!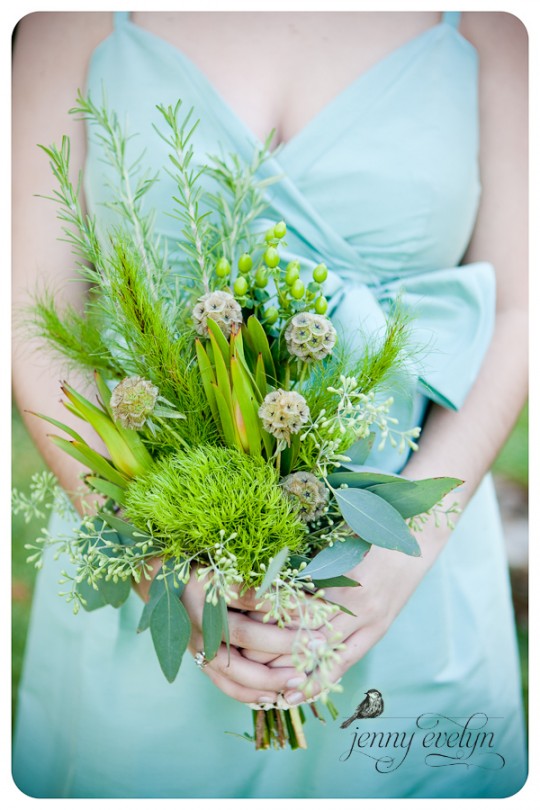 I just love the fresh, woodland vibe of the flowers!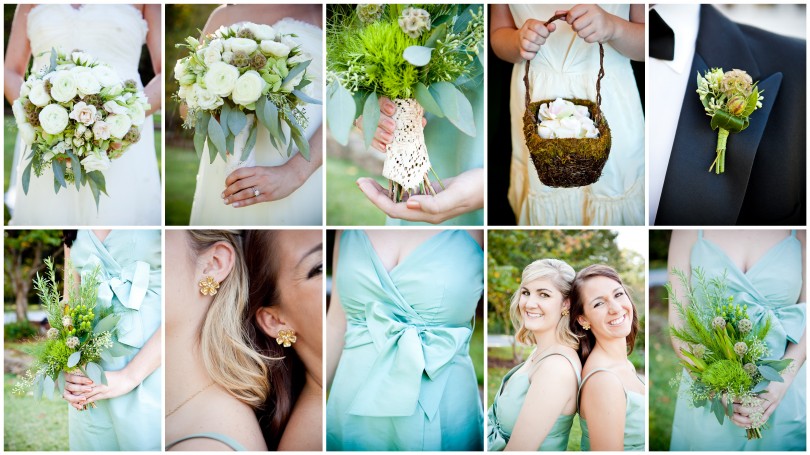 . . .  And here are the gentlemen!  These guys were so fun and such good sports!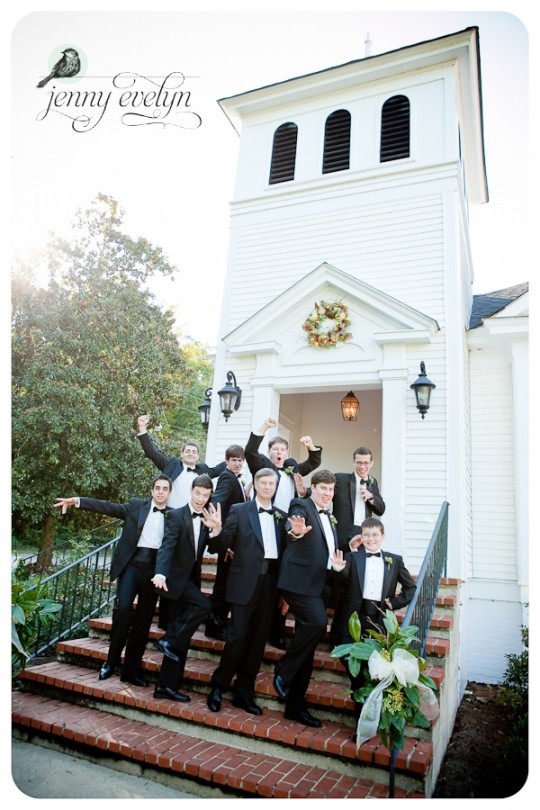 Having a Ricky Bobby moment. . . .They don't know what to do with their hands!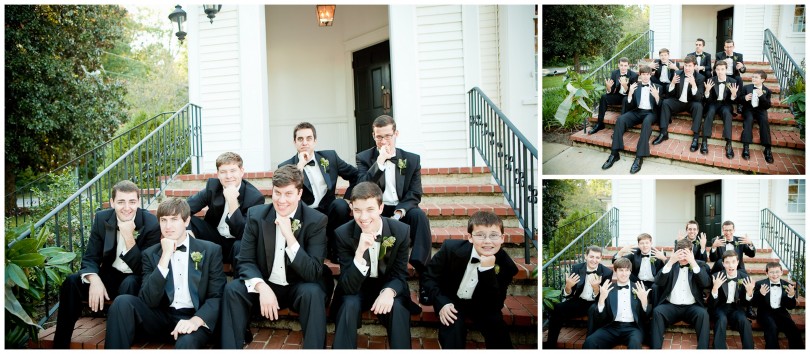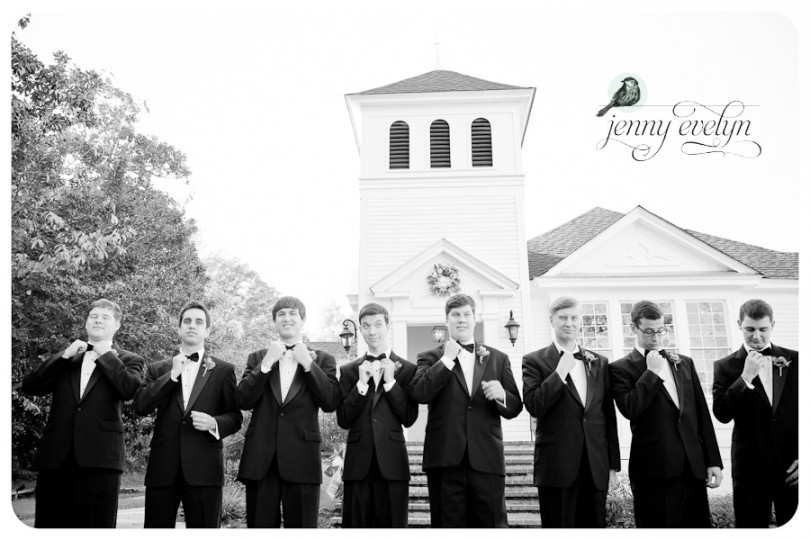 James, the handsome groom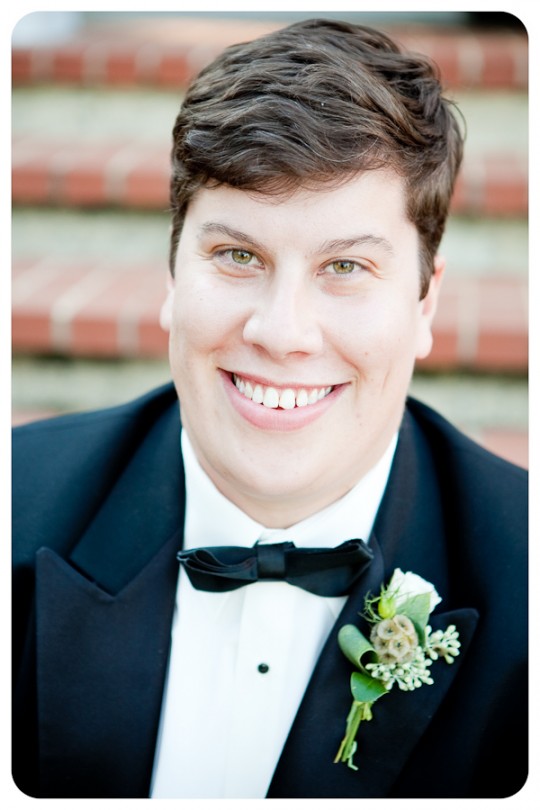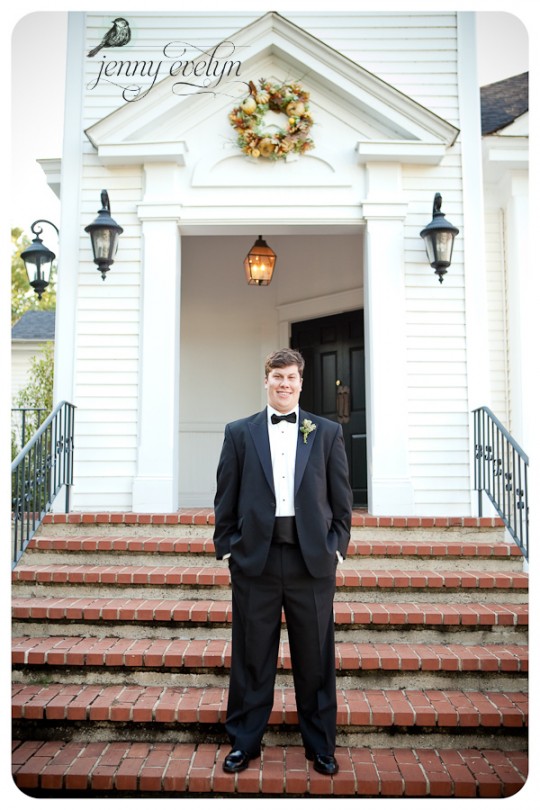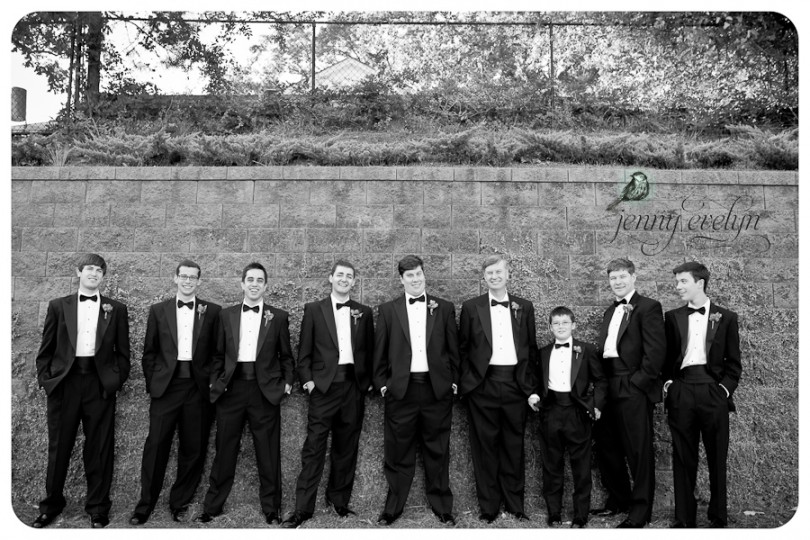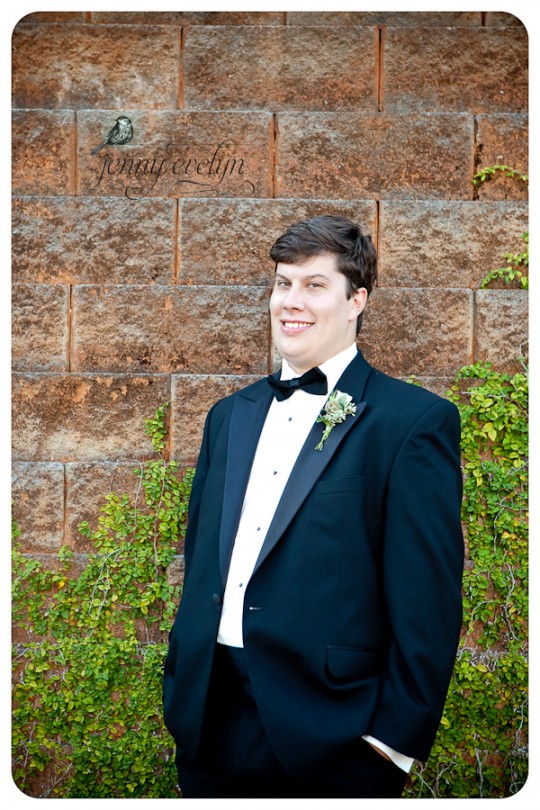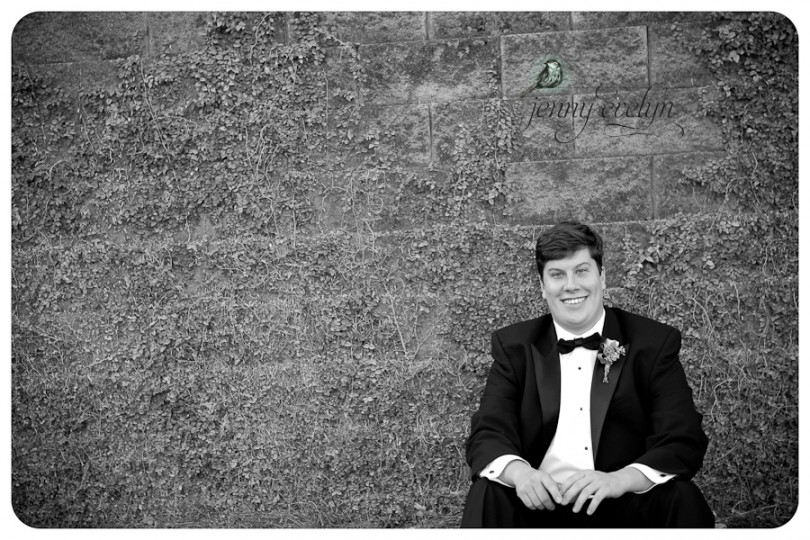 James' mom gave him a small cross designed to fit in the palm of your hand.  It originally belonged to James' grandfather.  Another piece of family history for James to carry with him into his marriage.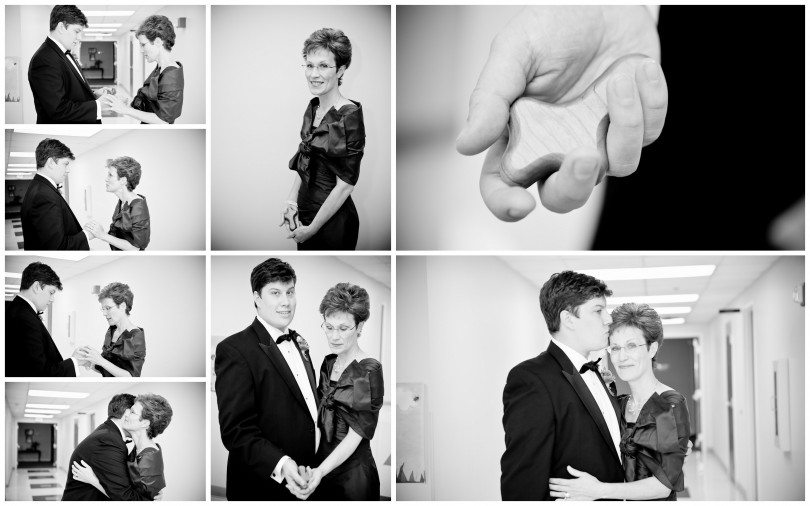 Beautiful! Love this veil!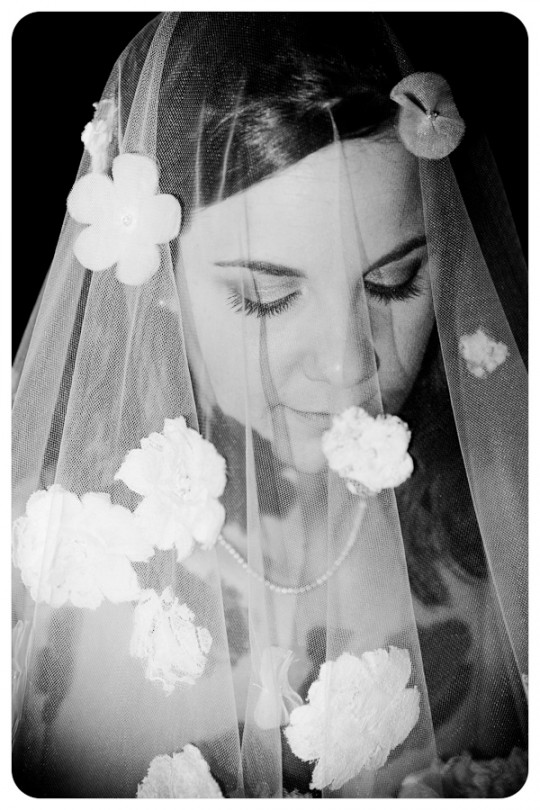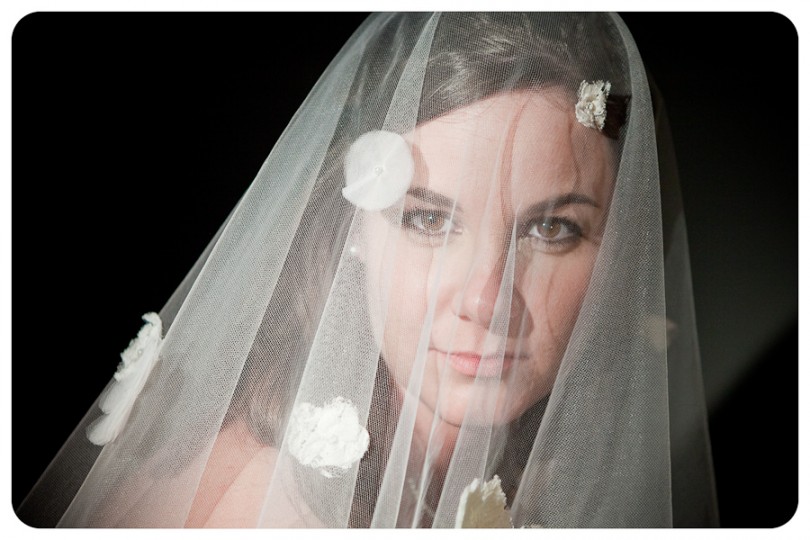 I just loved this moment!  Elizabeth's brother, George delivered a letter and a gift from James before the ceremony.  Elizabeth read the letter and was really emotional and excited to open her present.  But when she opened the present, she was confused.  Apparently her brother accidentally gave her his groomsman gift instead of the real gift.  haha!!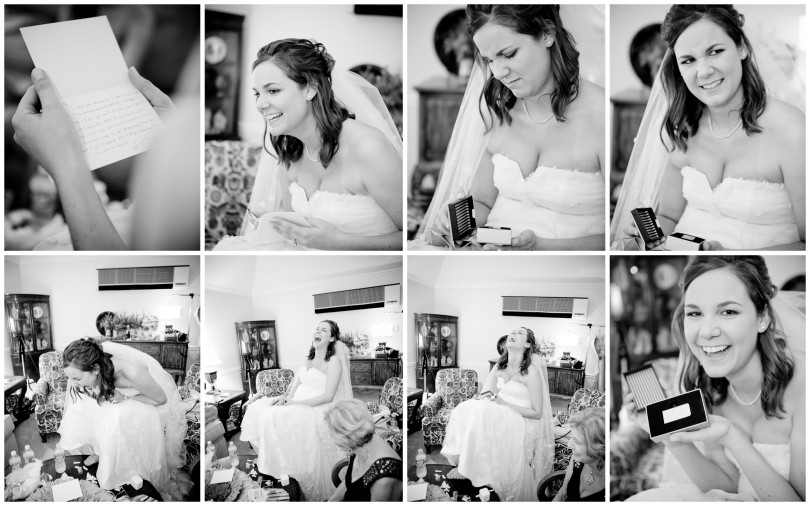 All the flower girl wants for Christmas is…
her two front teeth!  Adorable!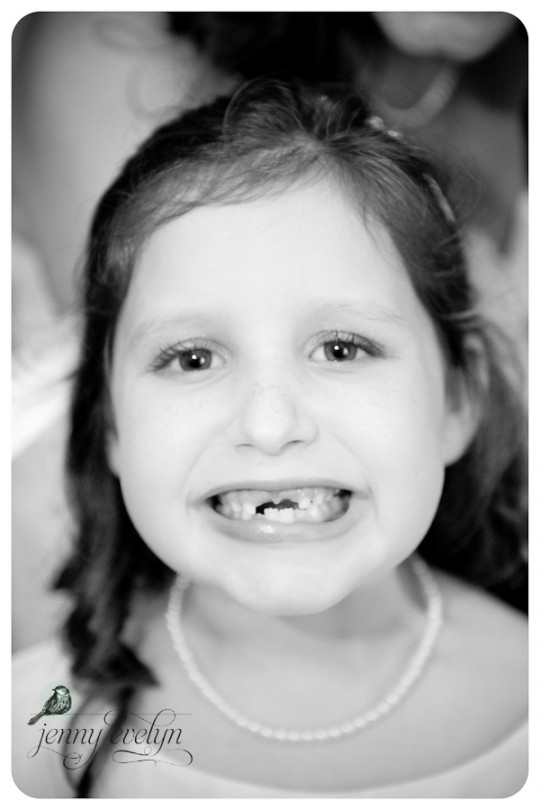 Elizabeth got to share a sweet moment with her grandmother before the ceremony, where she told some old family stories.  Elizabeth wore her pinkie ring during the ceremony.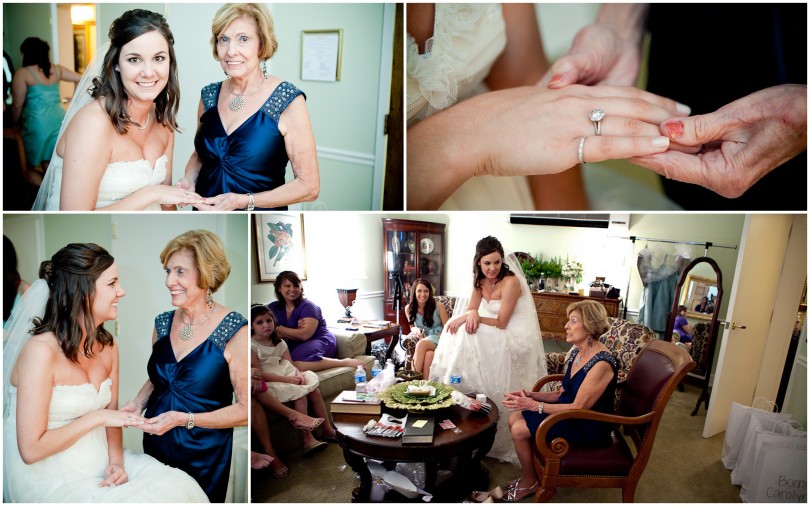 For the ceremony the church was decked out with greens and candle light!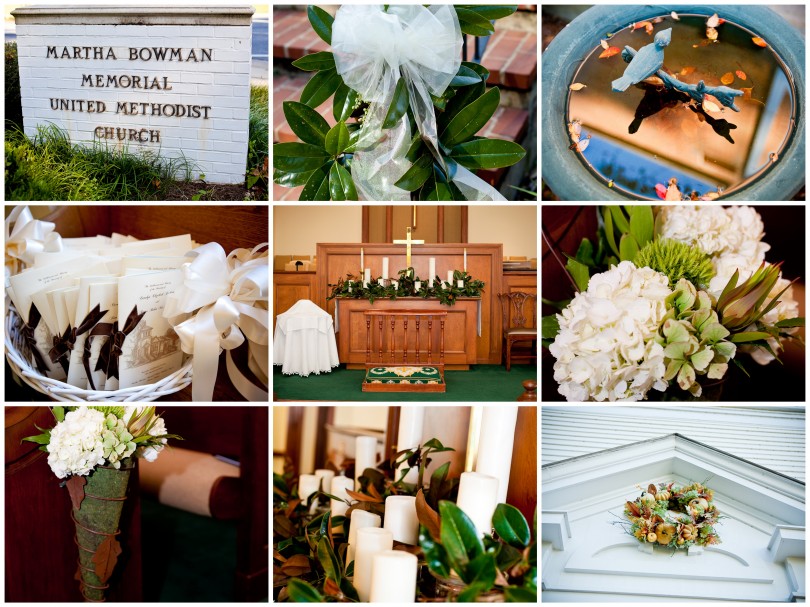 Here comes the bride!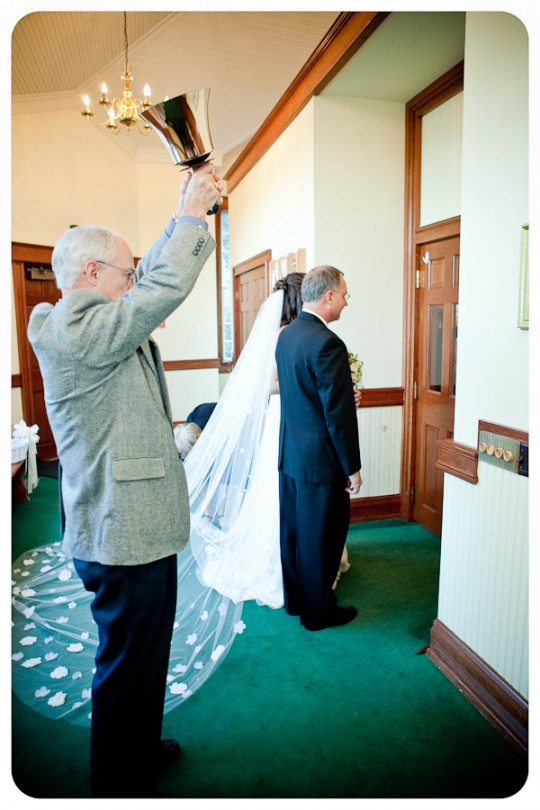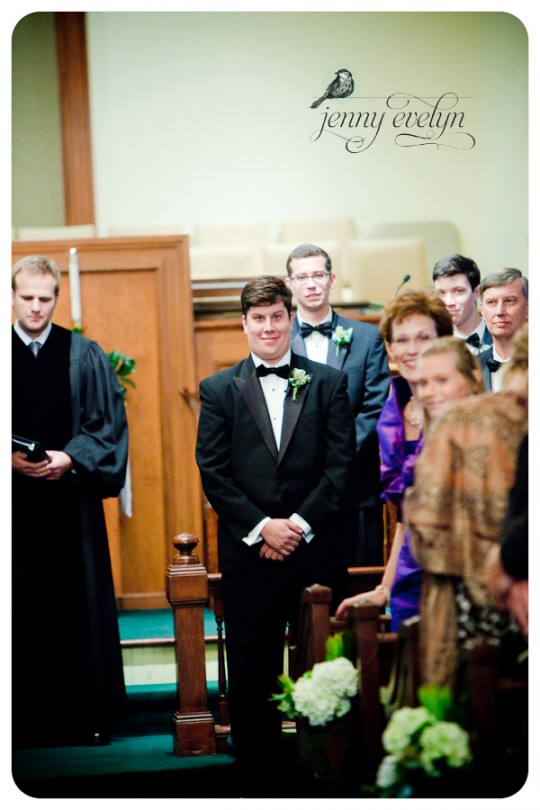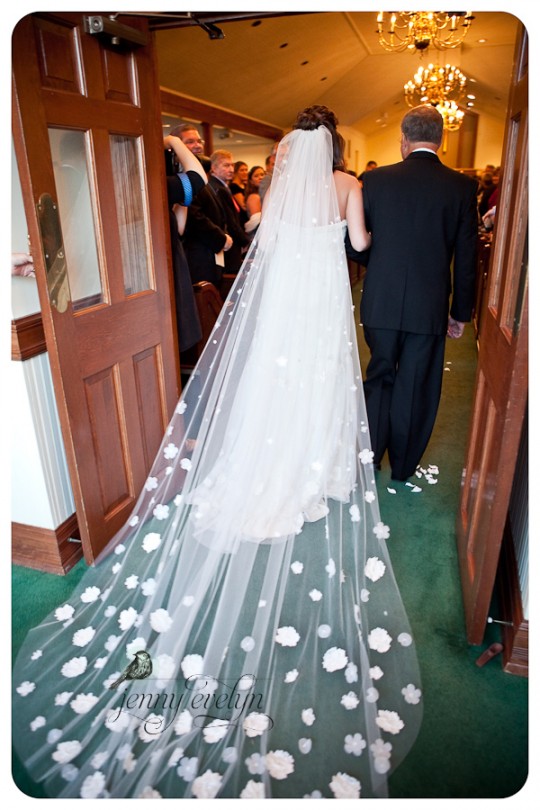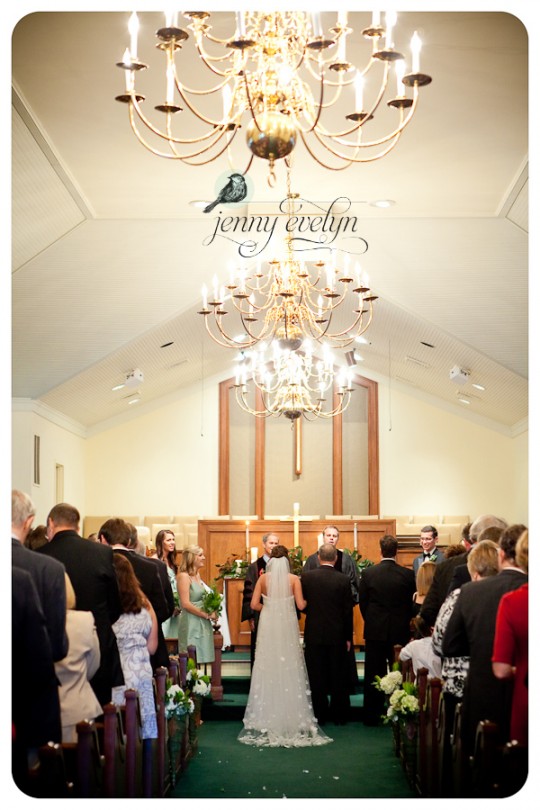 Elizabeth's daddy, giving her away.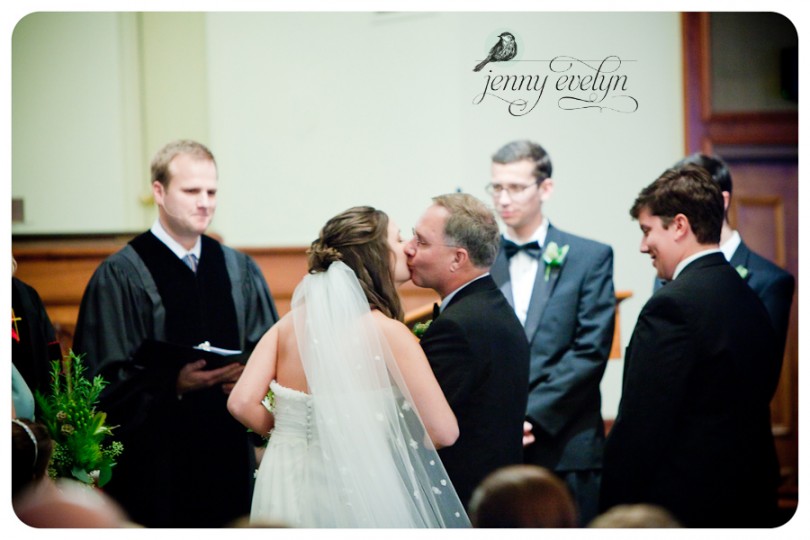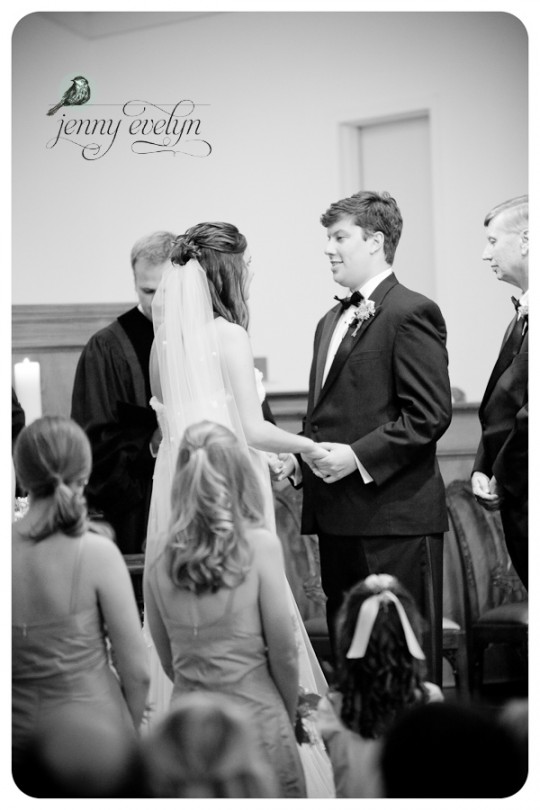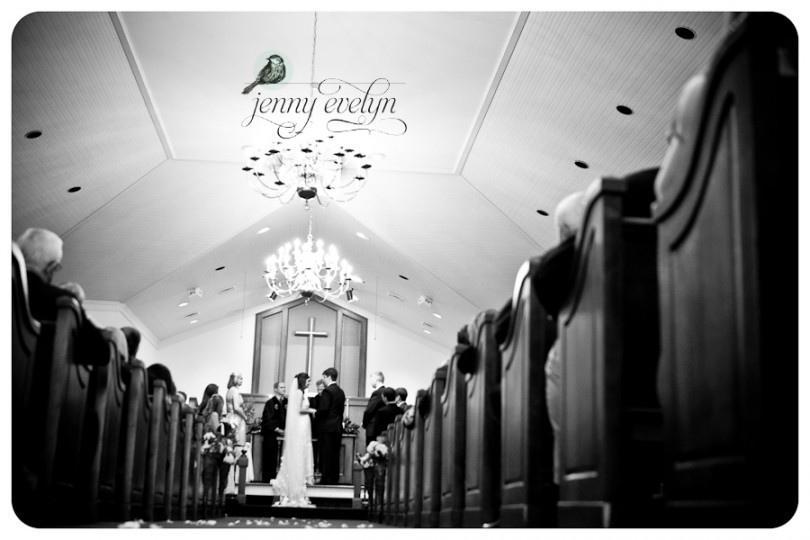 Elizabeth's friend, Kimberly, did a very special reading at the ceremony.  When Elizabeth was in high school, she marked Romans 12: 9-13 because she wanted it read at her wedding.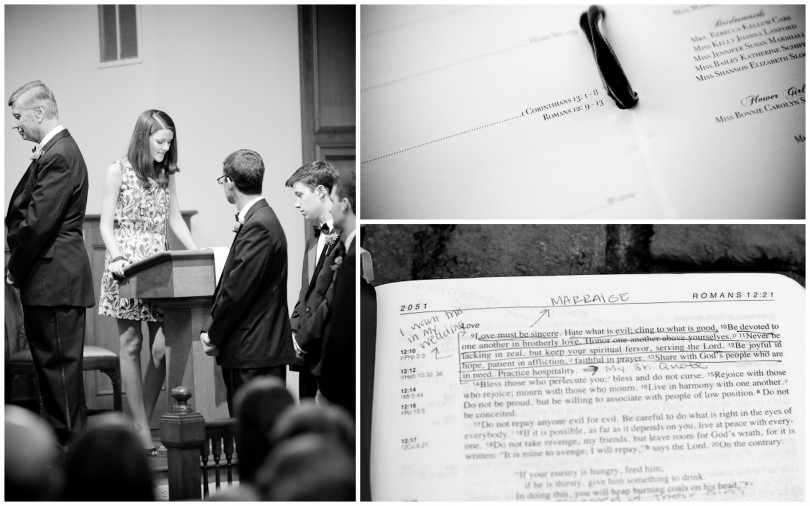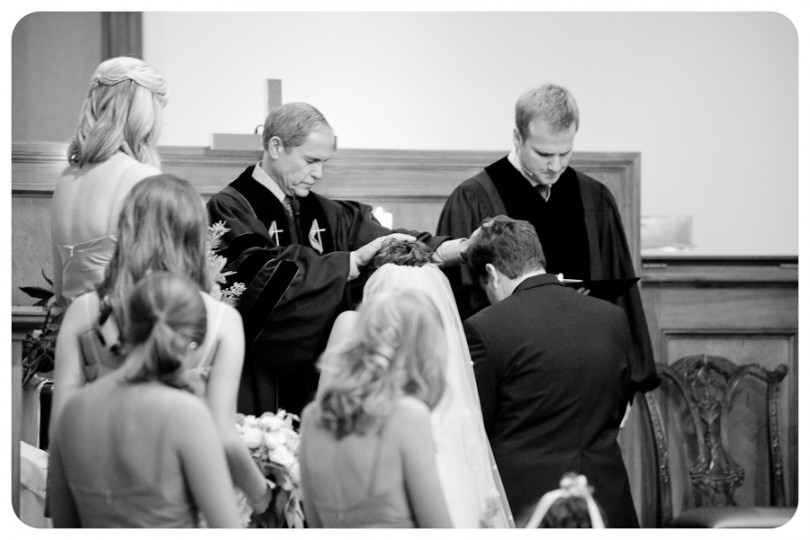 Kissing the bride!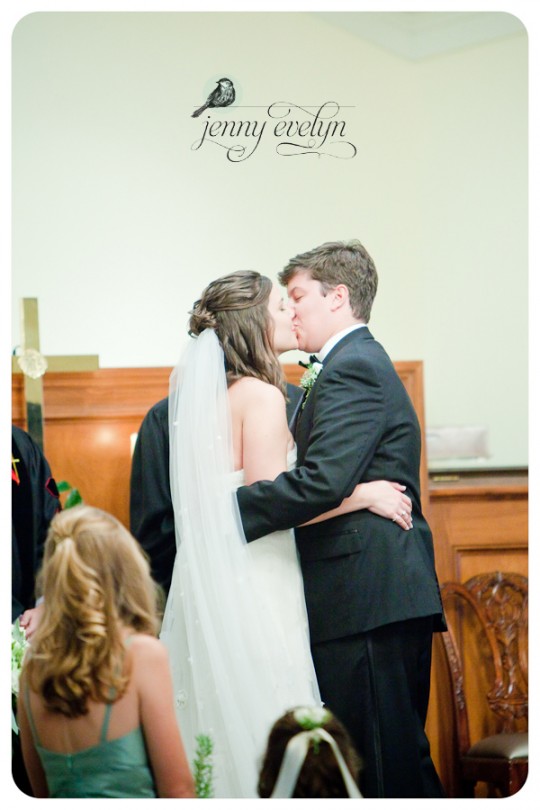 The new Mr. and Mrs. James McGee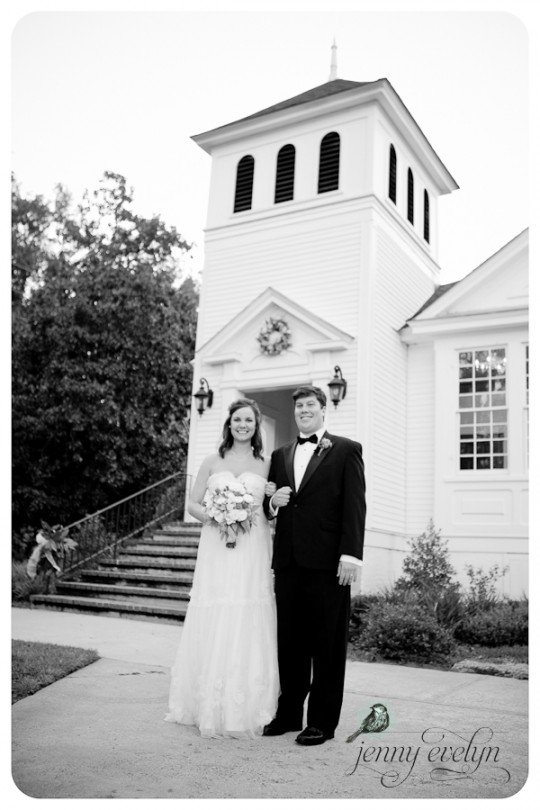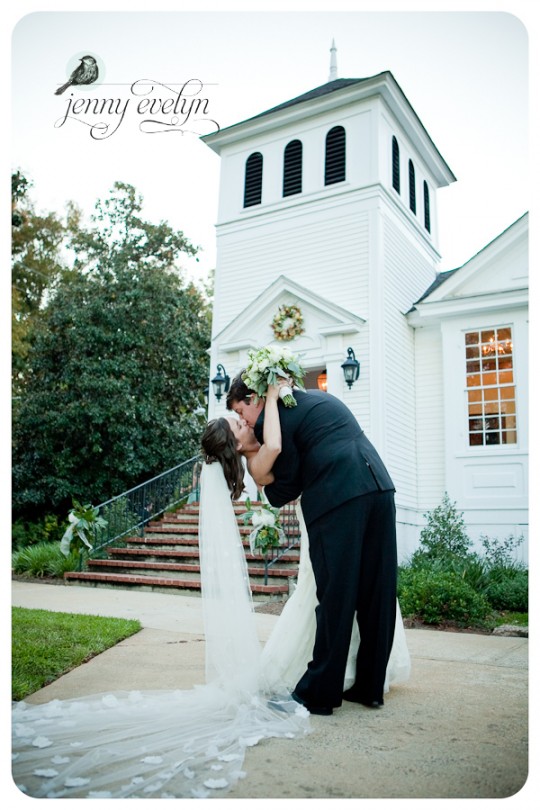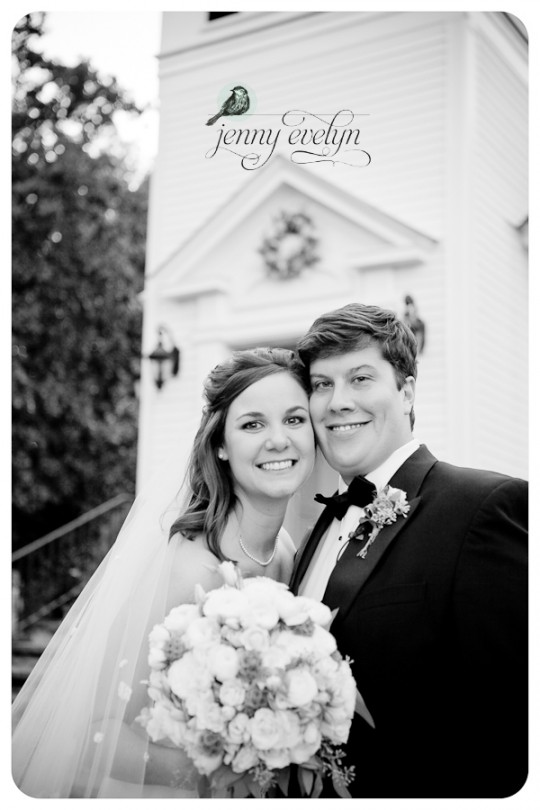 28 years later and these two are still in love and looking fantastic!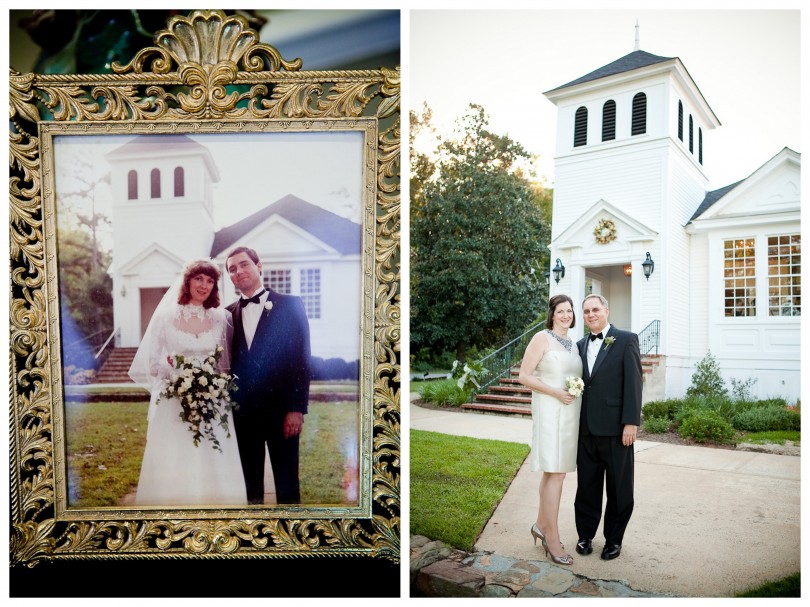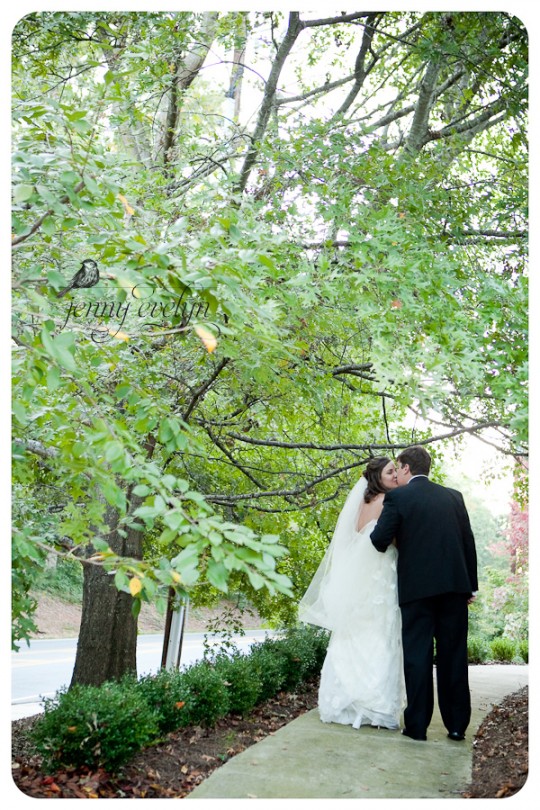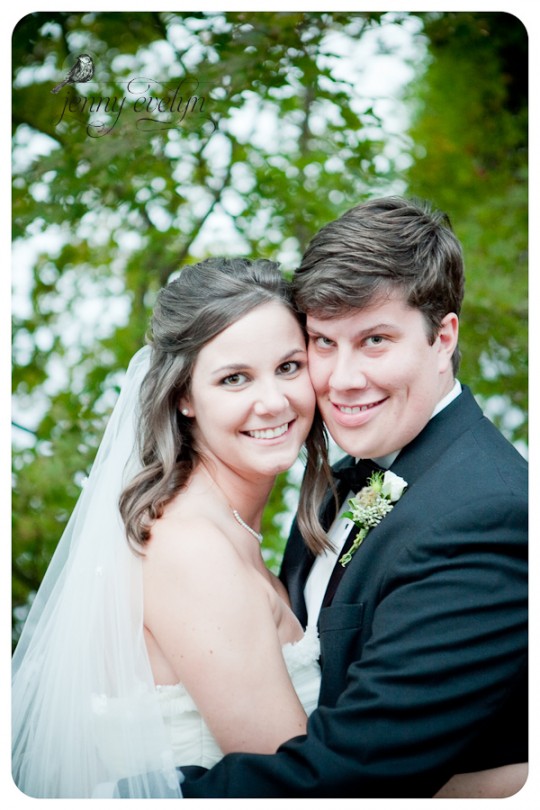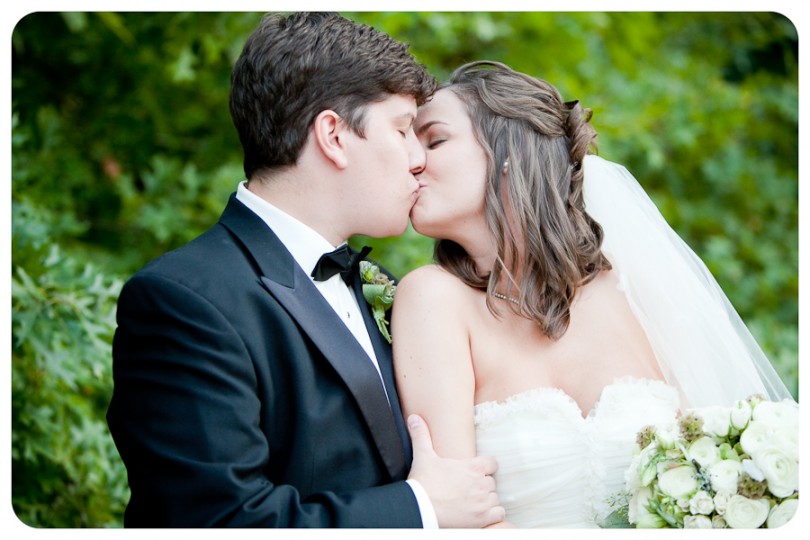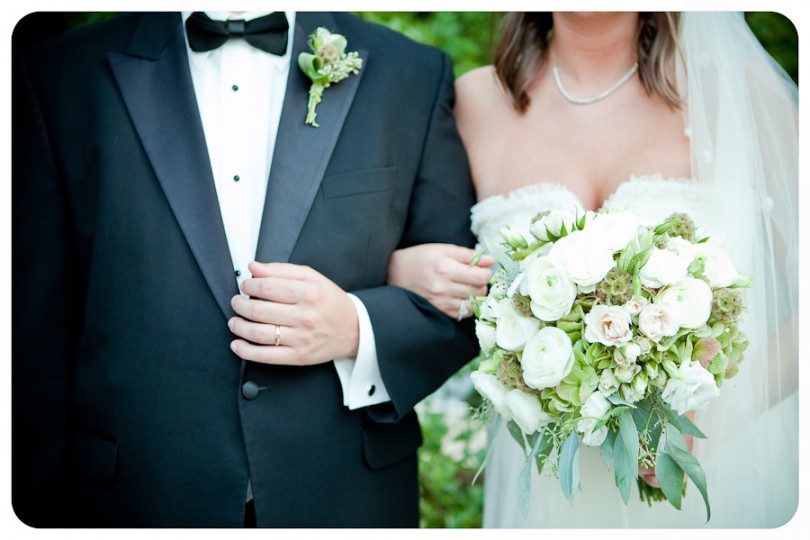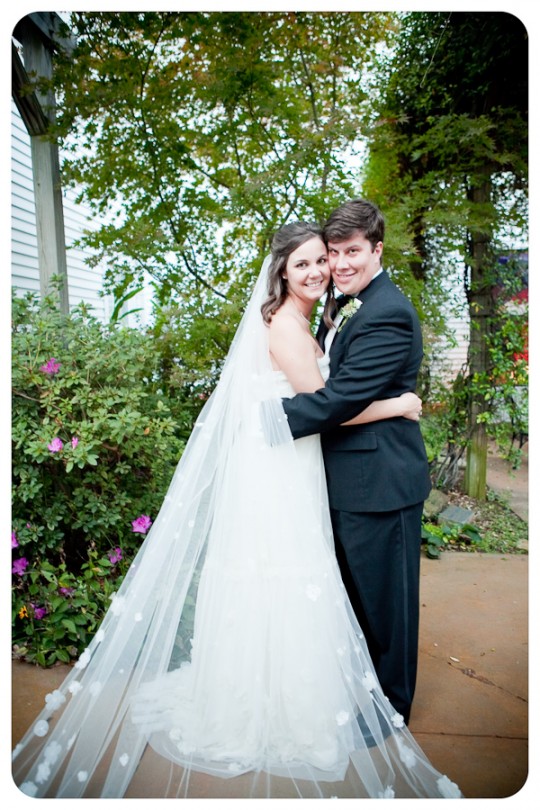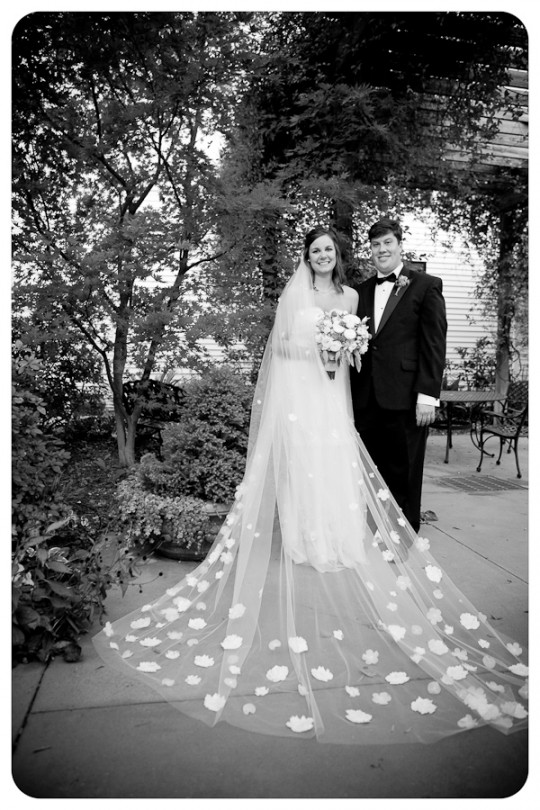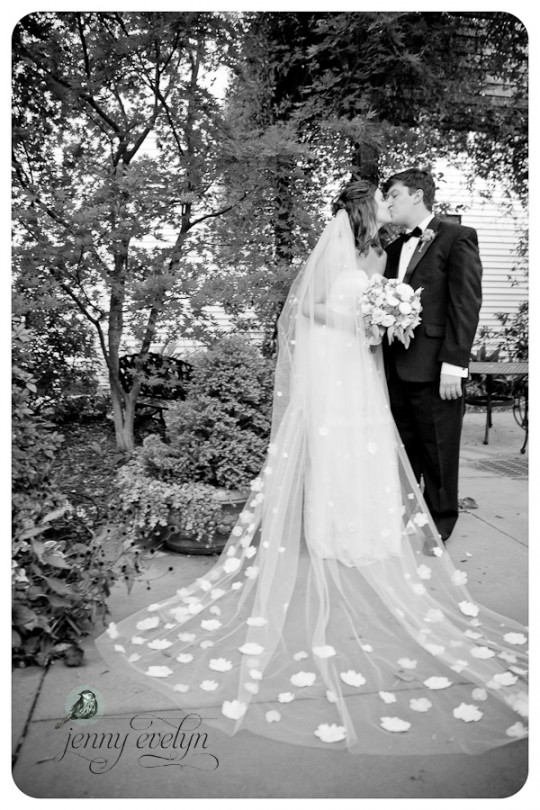 We just had to recreate the traditional bridal party photo.  I just love the lace collars!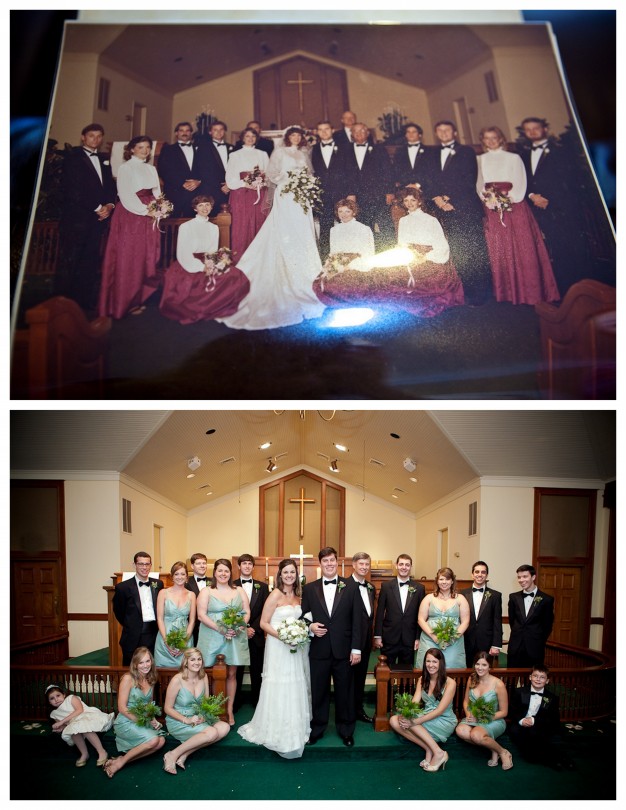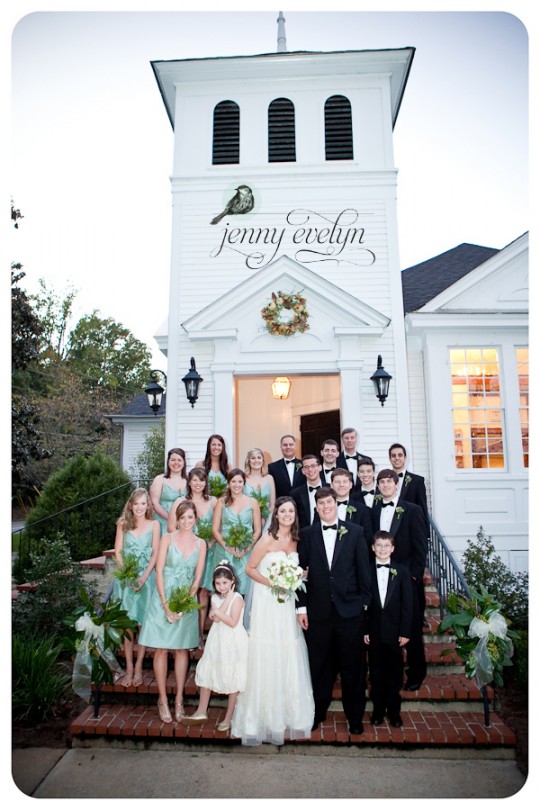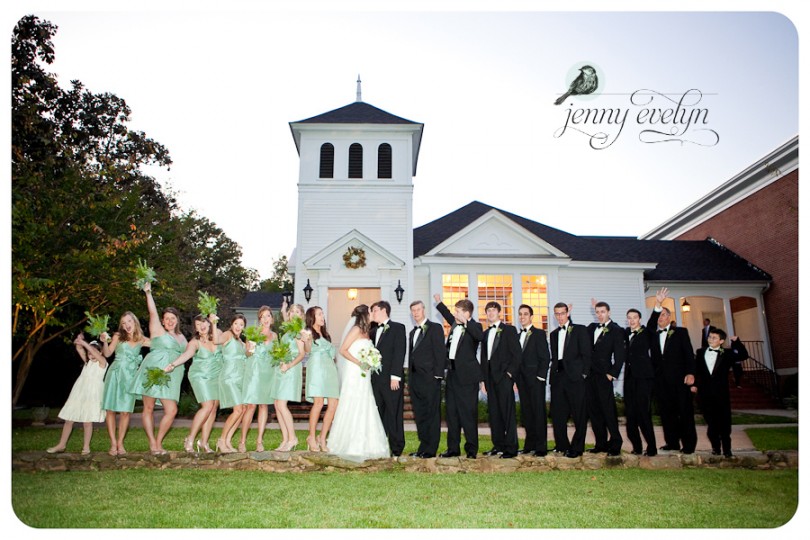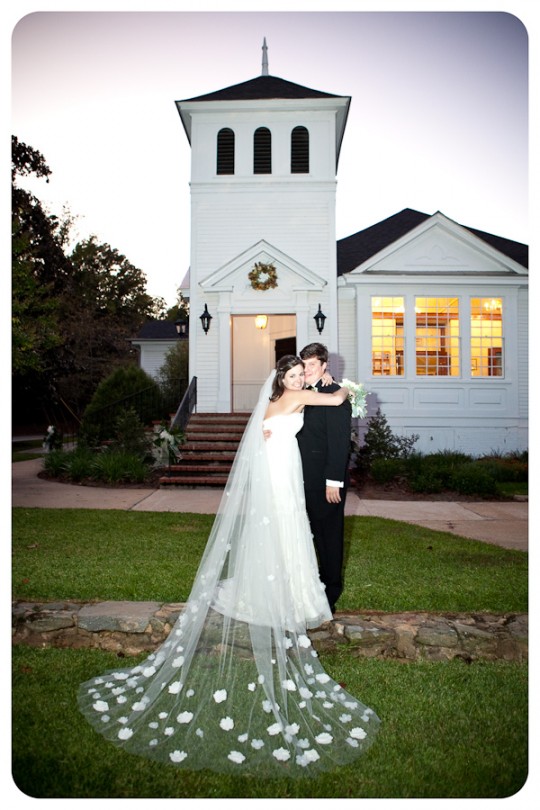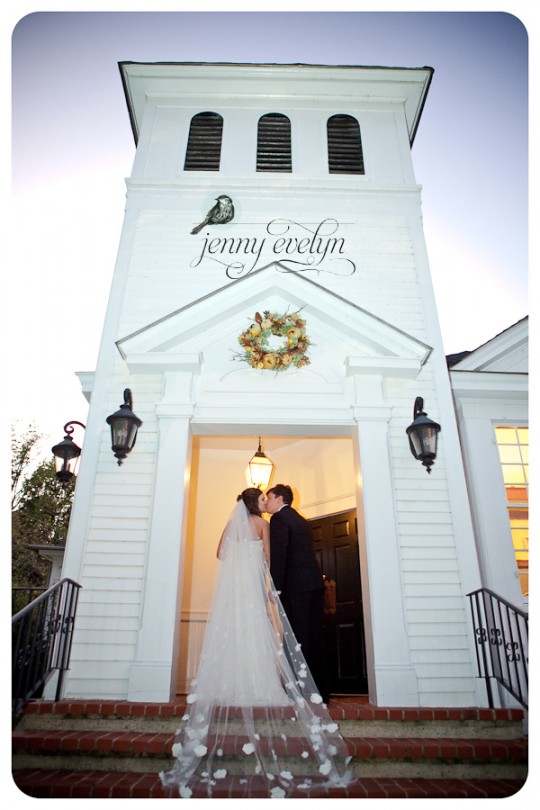 Love this one!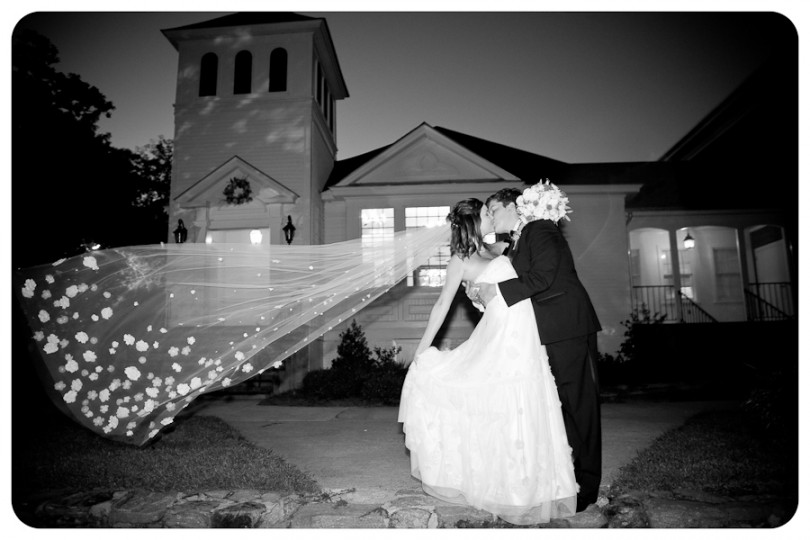 After the beautiful ceremony, we headed to The Terminal Station in downtown Macon to celebrate!  And of course there was plenty of delicious food by Charlotte Bickley of Two's Company.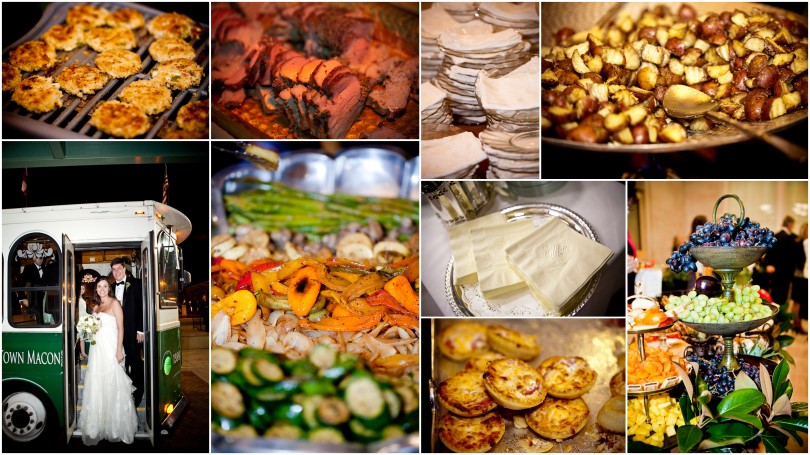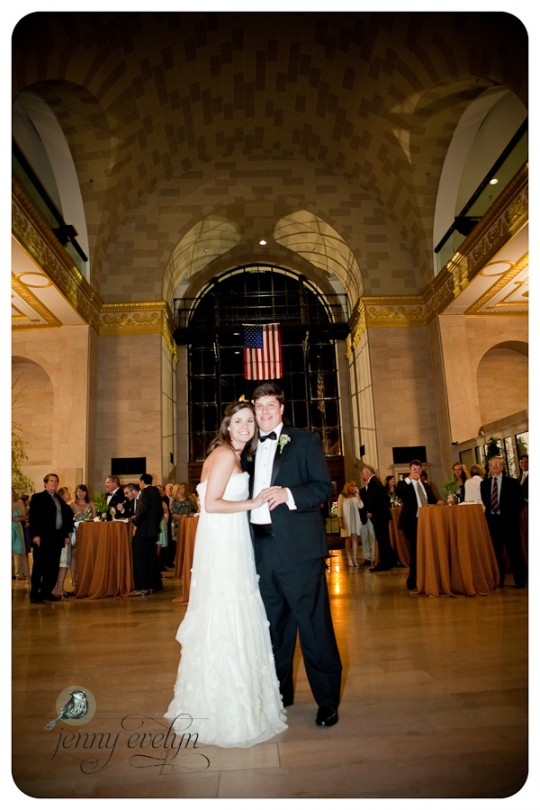 I love how laid back and comfortable the seating is for guests in the Terminal Station!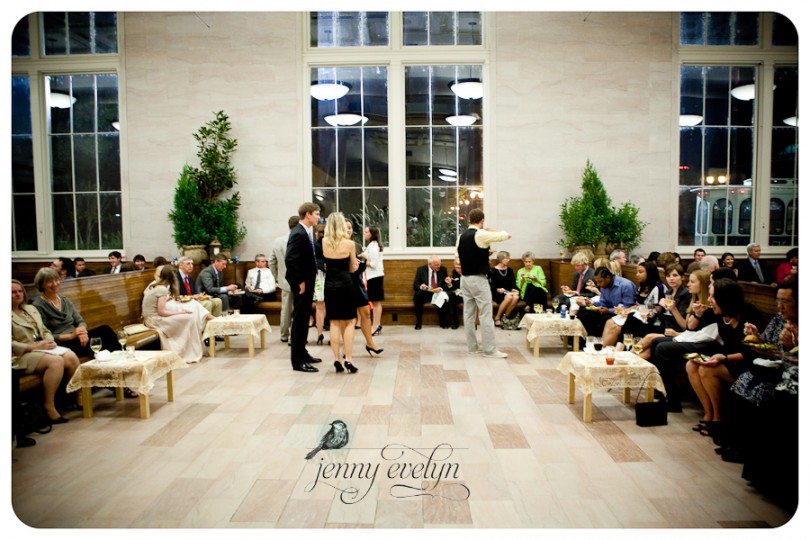 The delicious cakes were created by Kenya Brooks of B. Sweet Cake Boutique.  Kenya is also a friend of Elizabeth's from design school.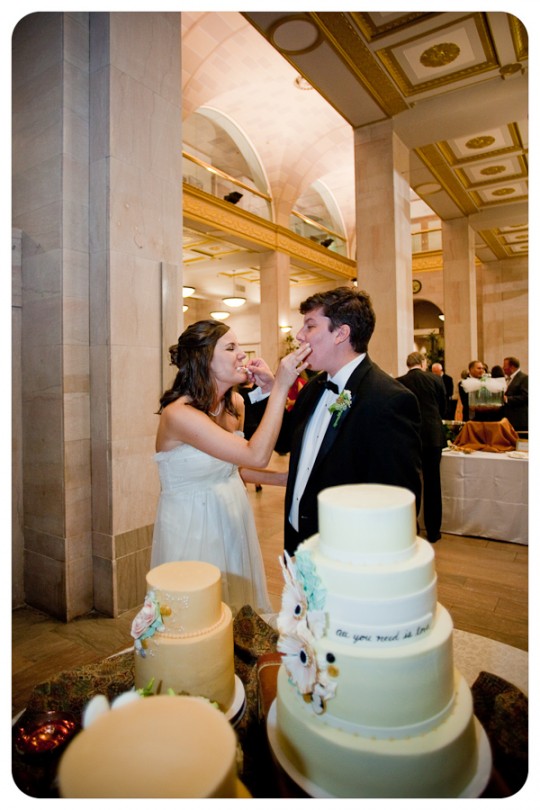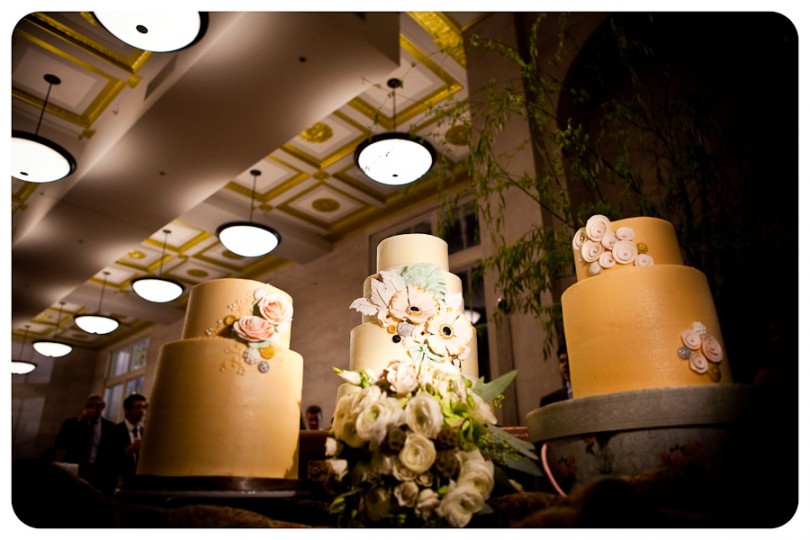 She had a vintage travel theme and used old suitcases and hat boxes for the cake stands!  LOVE!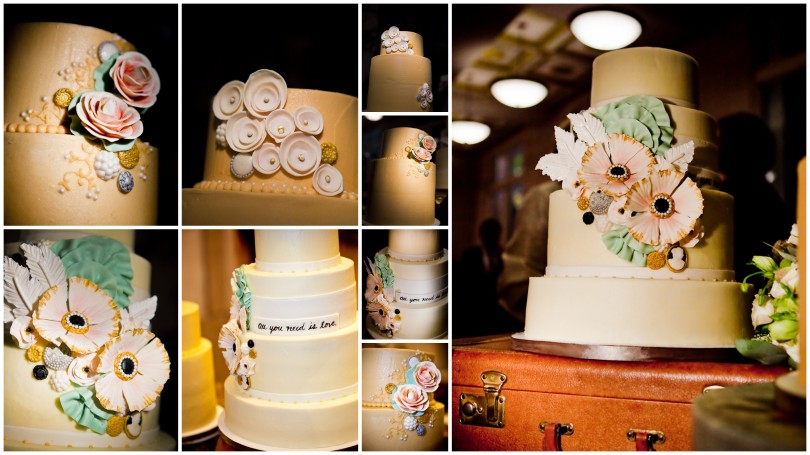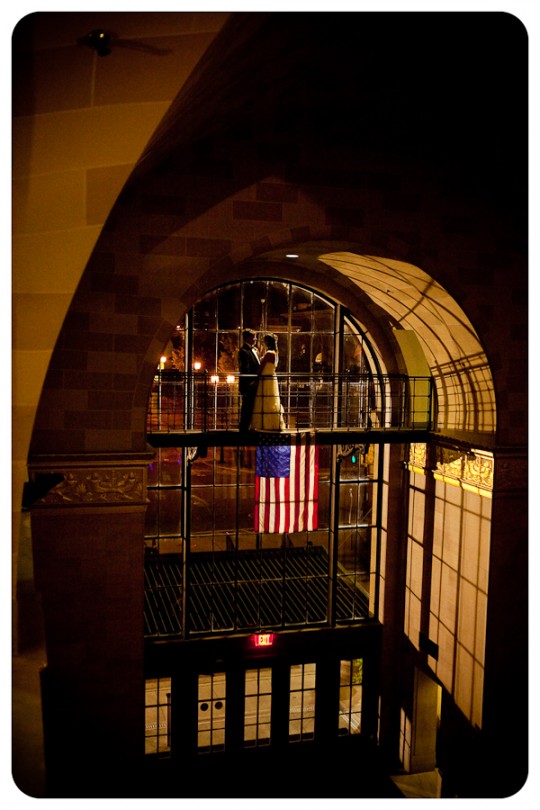 After they ate, the crowd danced the night away to The Grapevine Band.  They are soo much fun!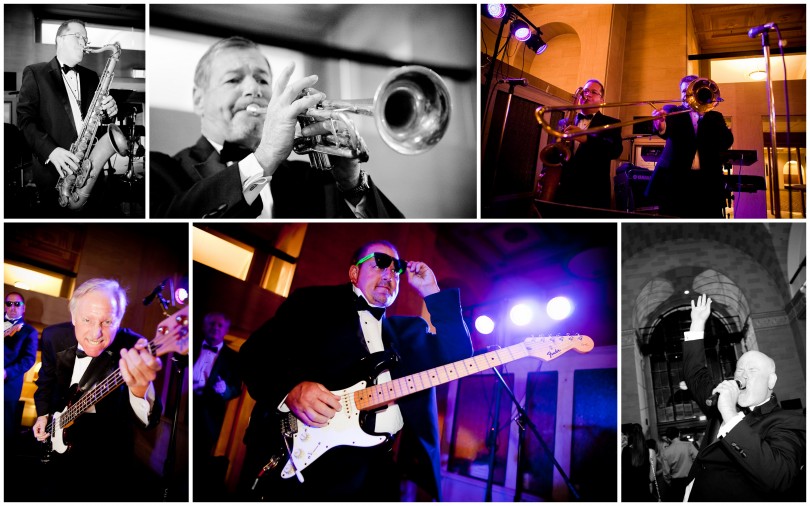 Nothing like some guys in tuxes shaking what their mama gave them!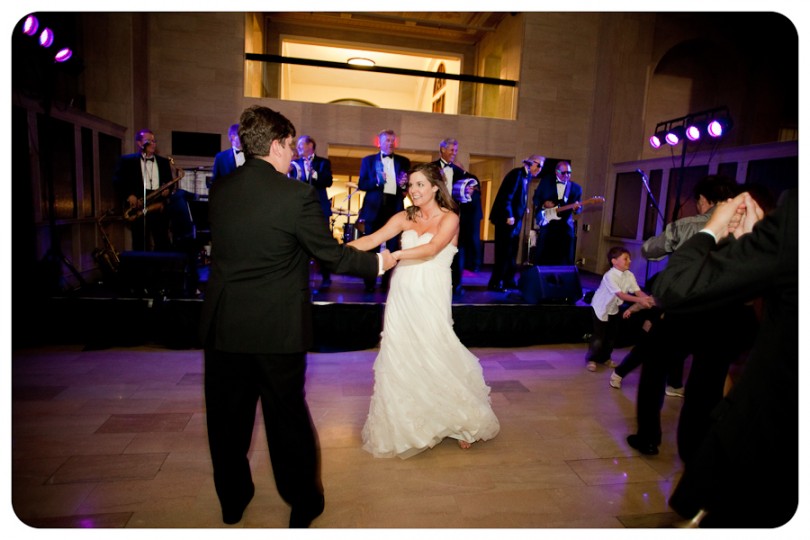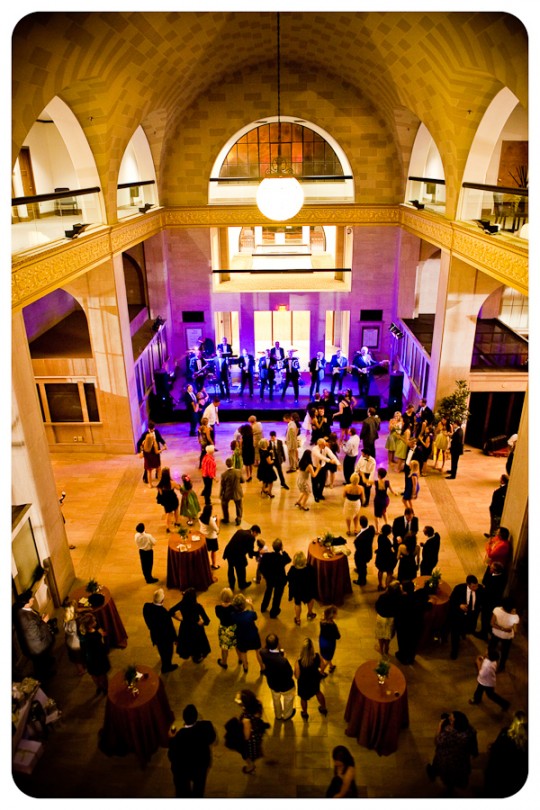 Jame and Elizabeth were so cute dancing with all the kiddies!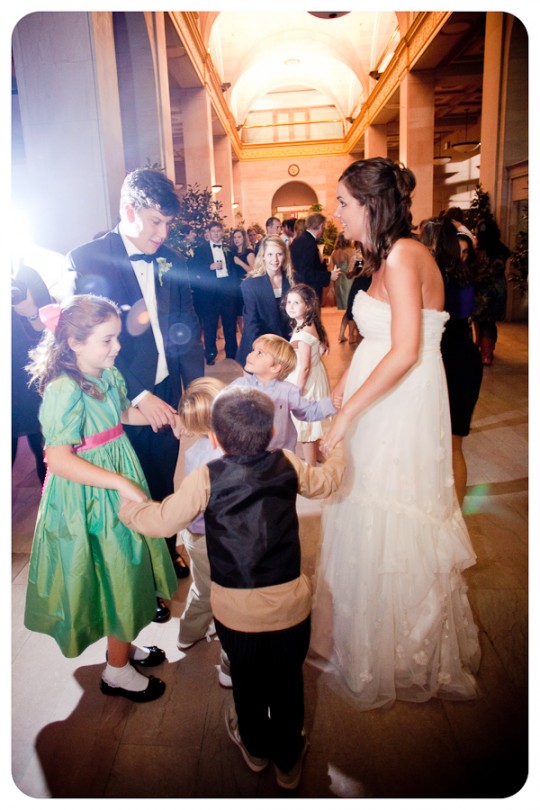 Do your thang Tambourine Man!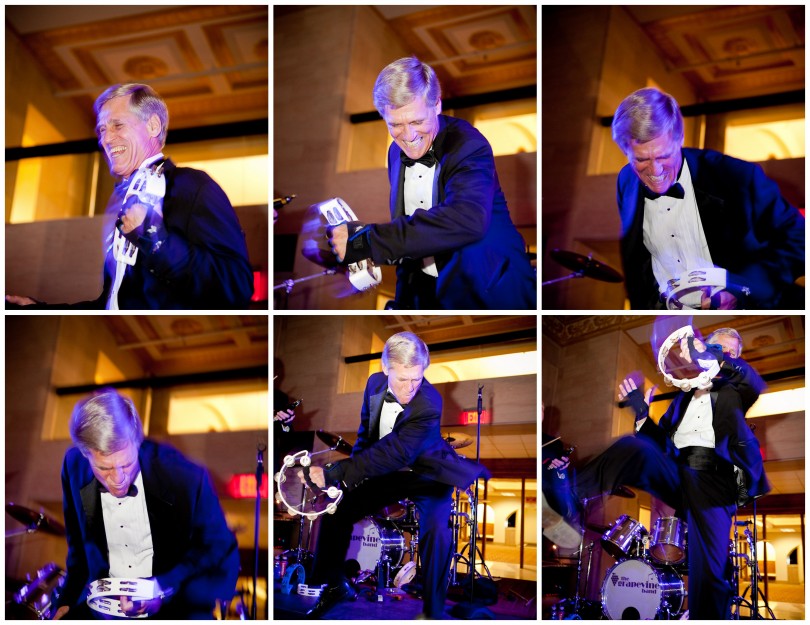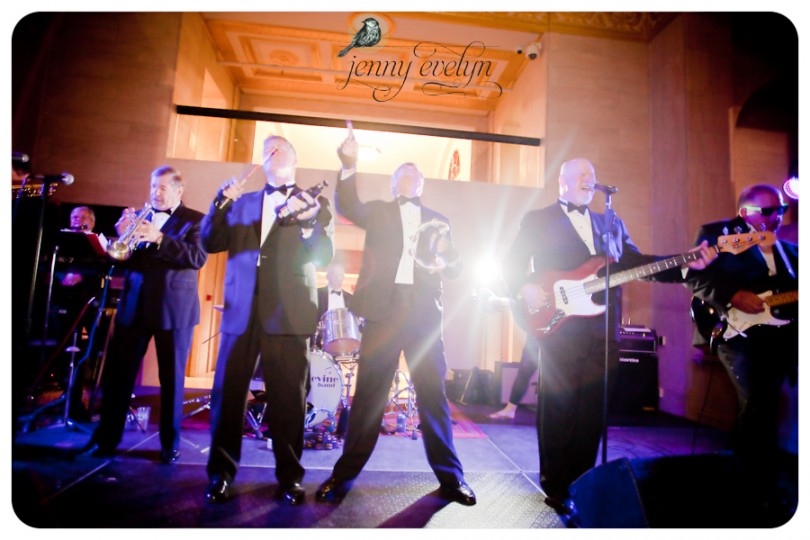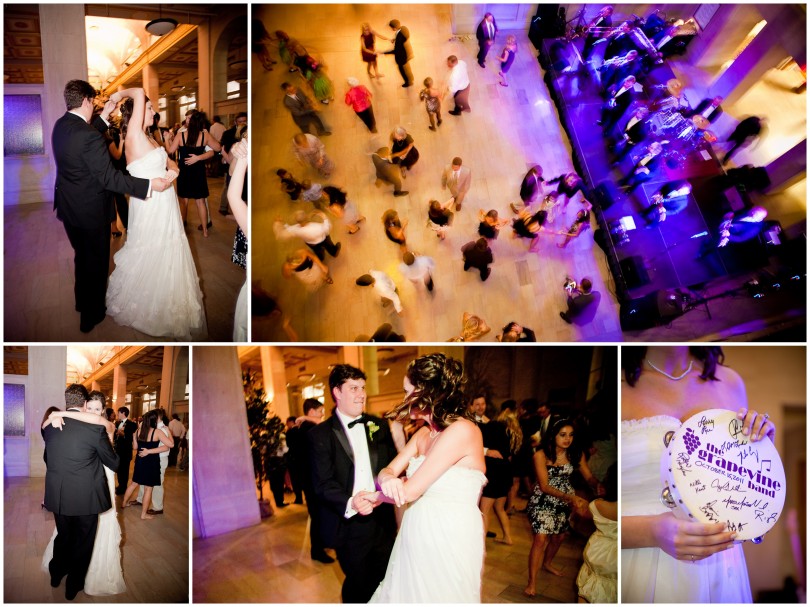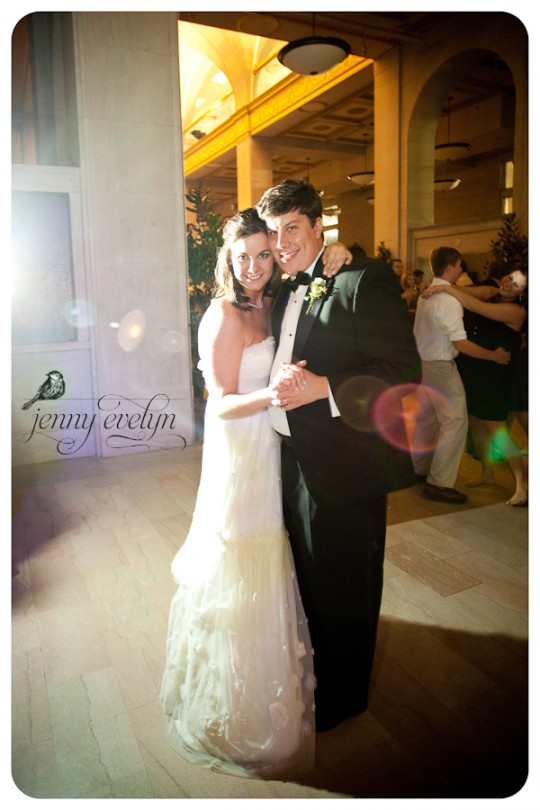 We had to sneak off for a few fun shots… there are some many interesting nooks in the Terminal Station!  I can't wait to shoot there again!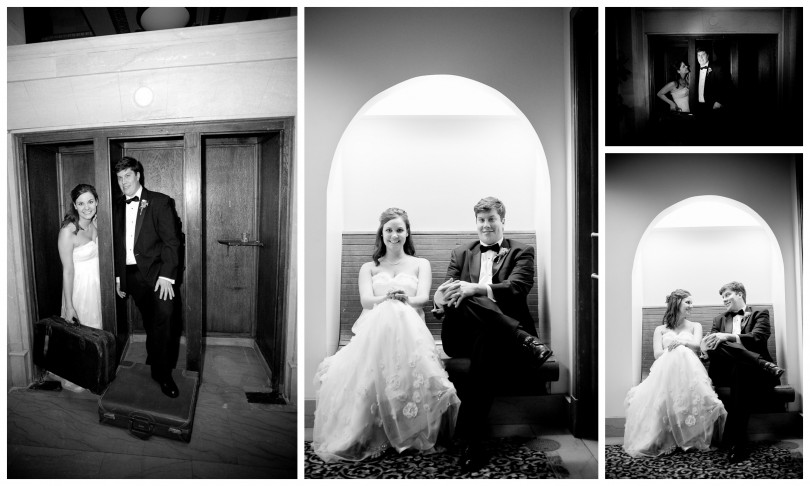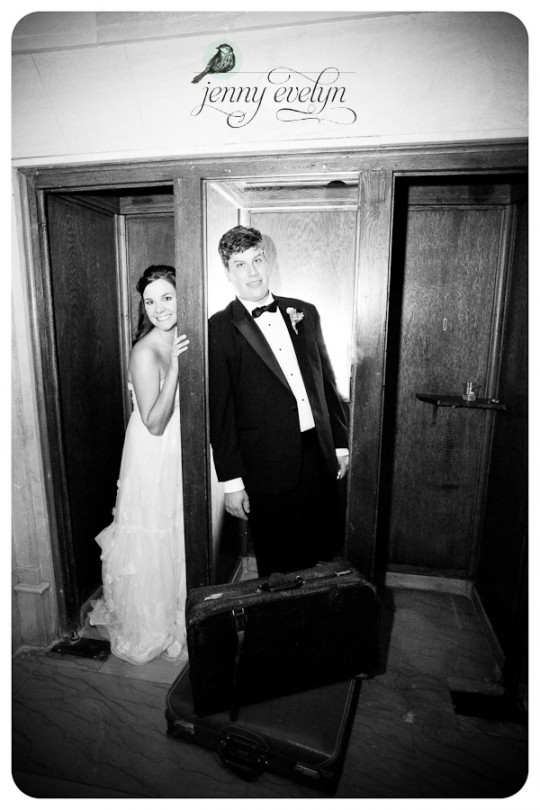 Instead of tossing the bouquet, Elizabeth gave it to her mom in honor of her parents' wedding anniversary.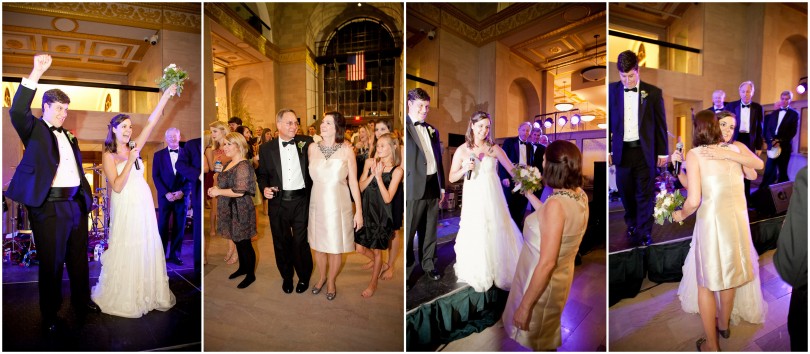 In keeping with the travel themed reception, they had suitcases full of sparklers for the big leave.  When it was time to leave, Elizabeth and James hopped into his dad's vintage MG convertible.  James had to learn to drive manual really quickly, and I think he was more nervous about this leave than anything the entire day!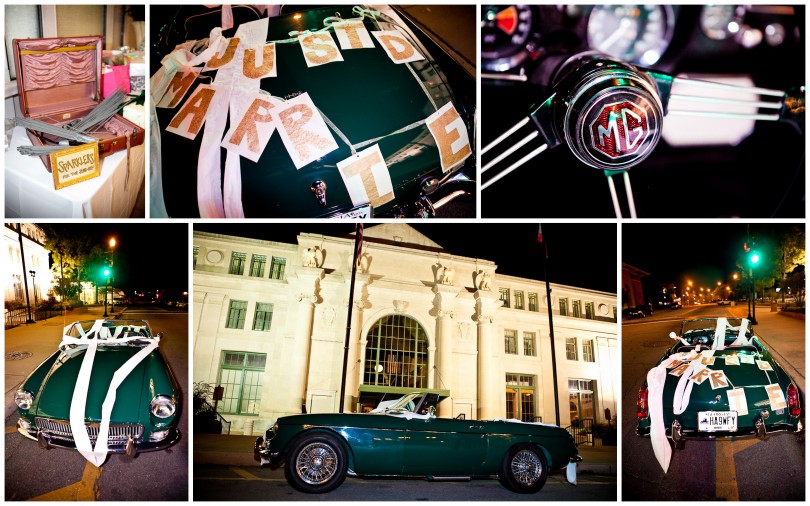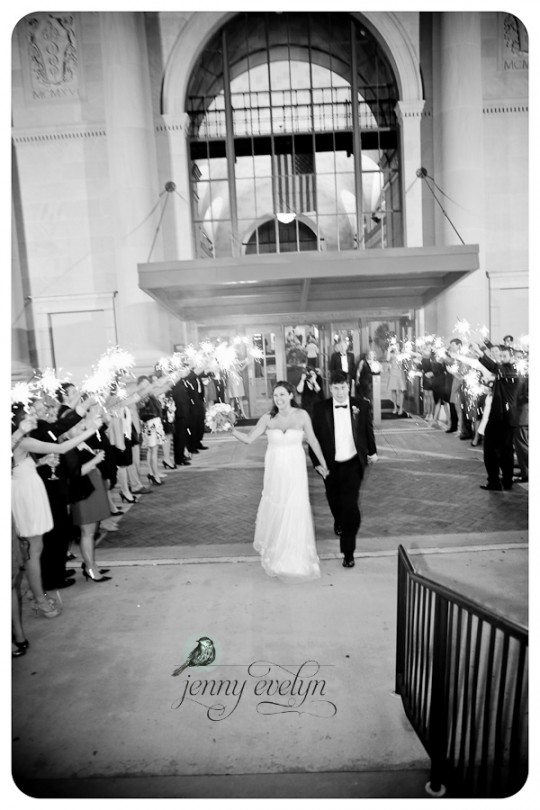 He only had one little stall out…and everyone cheered!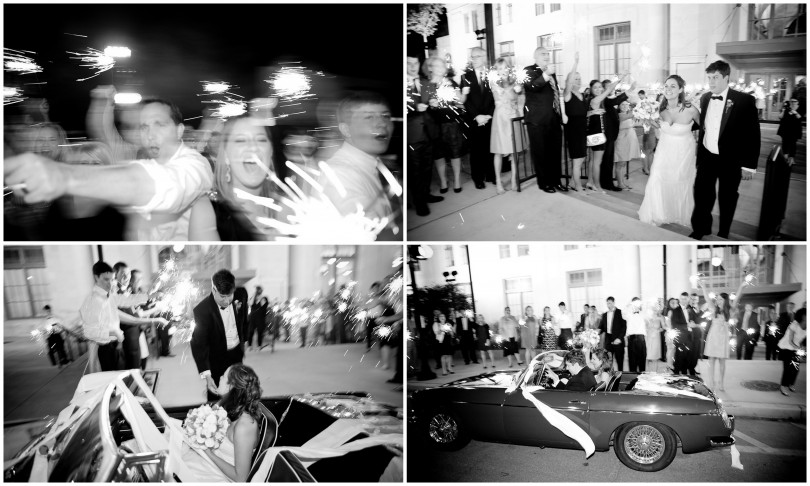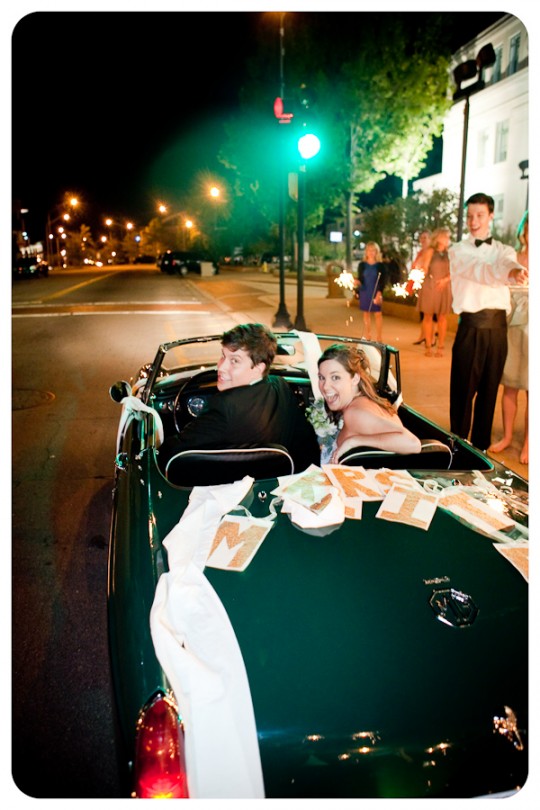 Thanks for sharing this special day with me!  I love to be a part of such a sweet celebration of love!
Tags:
B. Sweet Cake Boutique
,
GA wedding photographer
,
Grapevine Band
,
Macon GA wedding
,
Macon wedding photographer
,
Martha Bowman wedding
,
Nectar and Company
,
Signature Salon Macon
,
Terminal Station reception
,
Two's Company
Leave a Reply