Amy + Jonathan + Married = The Wests!
June 25, 2009 |
Amy & Jonathan's day was just so fun!  They have such a great group of friends and family that most of the time I was just capturing everyone being silly.  Amy's day started at the fabulous Glaze Beauty Boutique & Day Spa in Rincon, GA!  All the bridesmaids came to have hair, makeup done as well as just some general pampering!  The ladies at Glaze were amazing and had a brunch complete with mimosa's set up for Amy and her gals!  It was a great time of just chillin' and an awesome place for me to take some photos of her details!  I totally suggest to any brides out there that are getting married in the Savannah, GA area to check this place out.  It was just perfect…. and I even got some cool sunglasses there!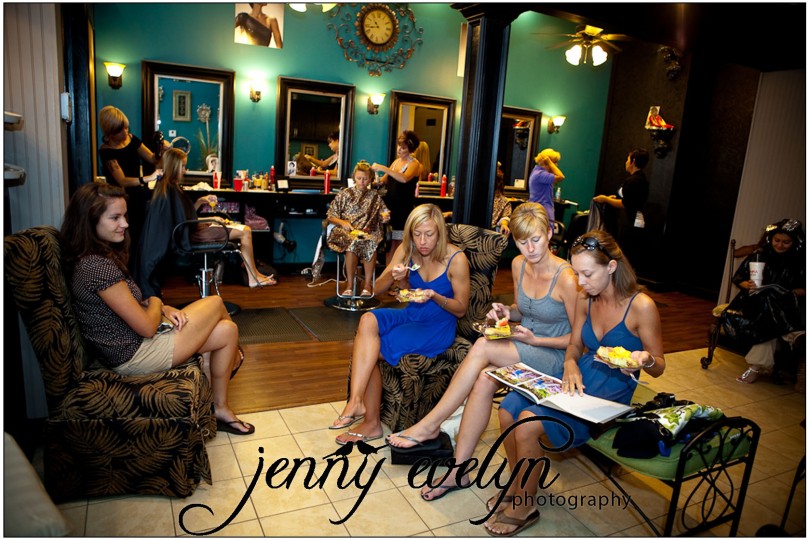 Amy's hair was just beautiful!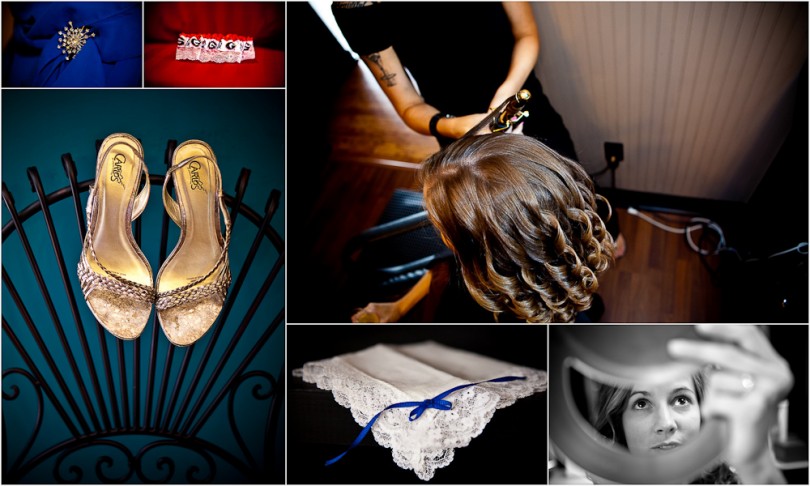 All the DRAMA was in the veil!  Amy's MOH, Jamie,  was my little assistant!  Thanks girl!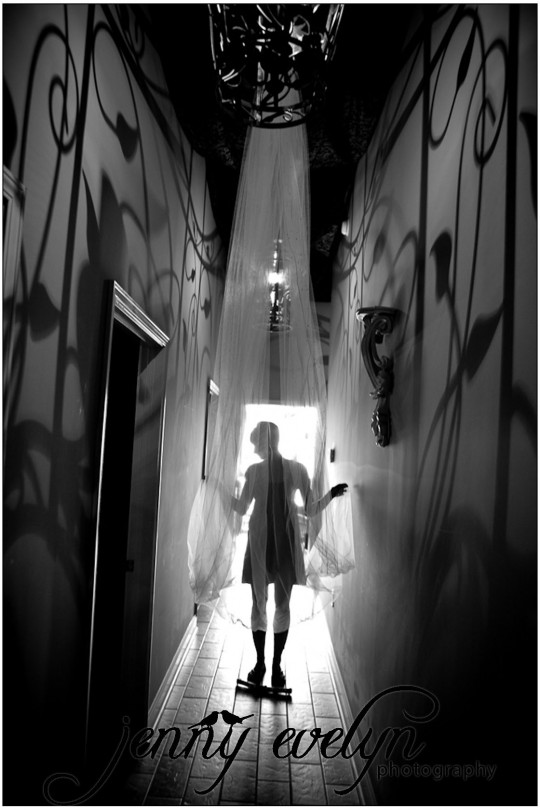 The rings.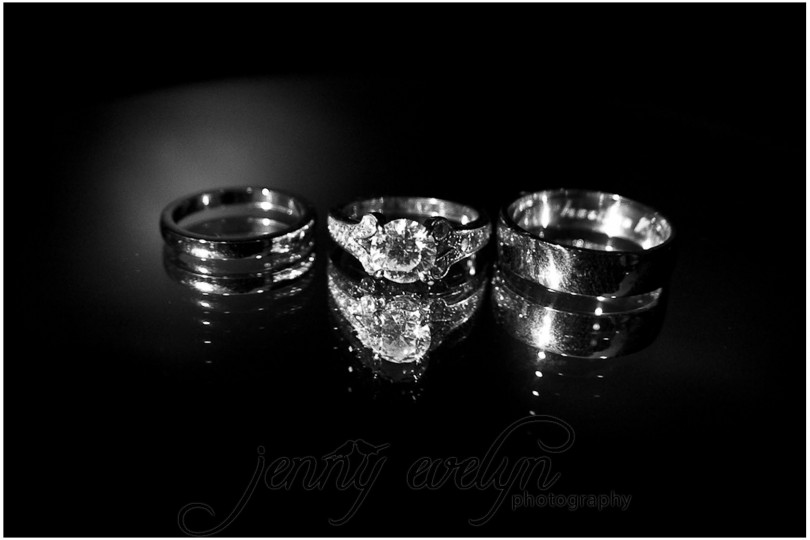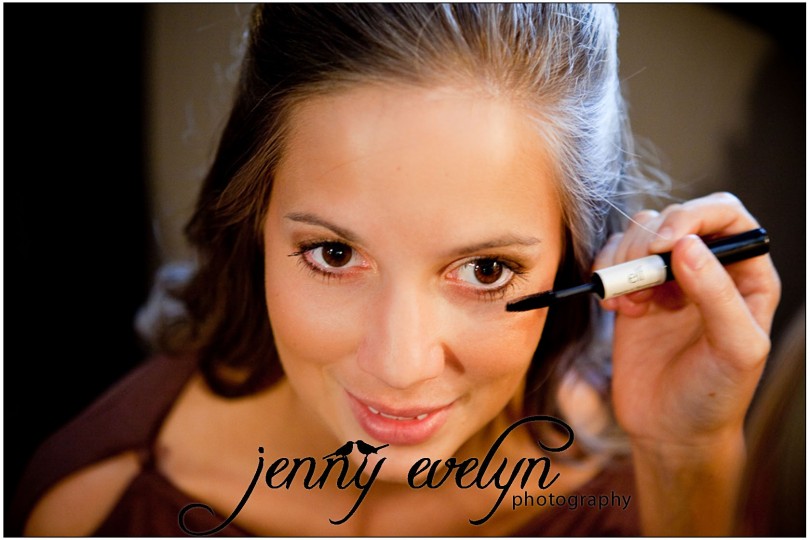 After getting all dolled up we headed to New Covenant United Methodist Church in downtown Savannah, GA where the ladies got dressed. I just love Spanish moss and a live oak.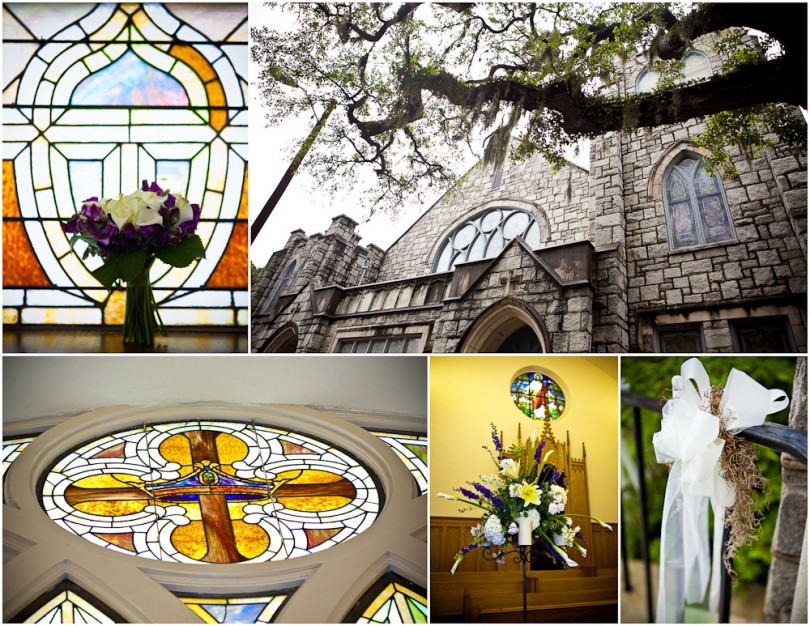 The Dress!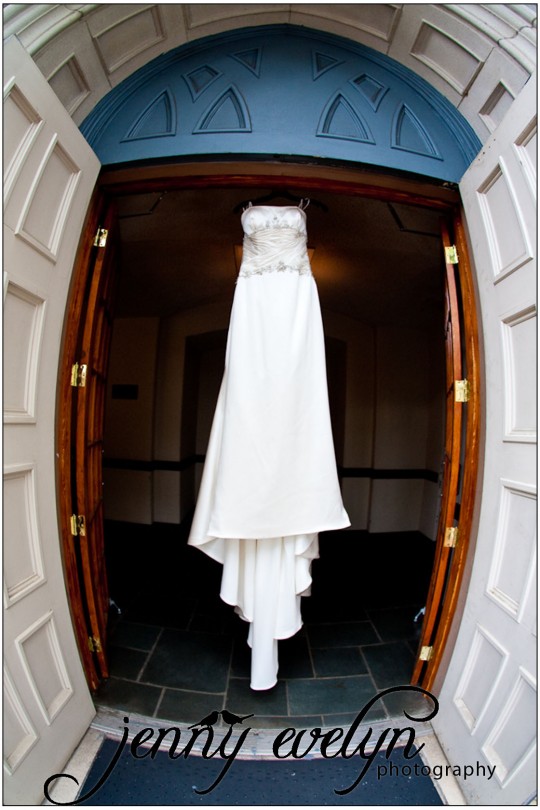 You have got to check out my new facebook profile pic that Koutsunis took of me getting some detail shots of the dress!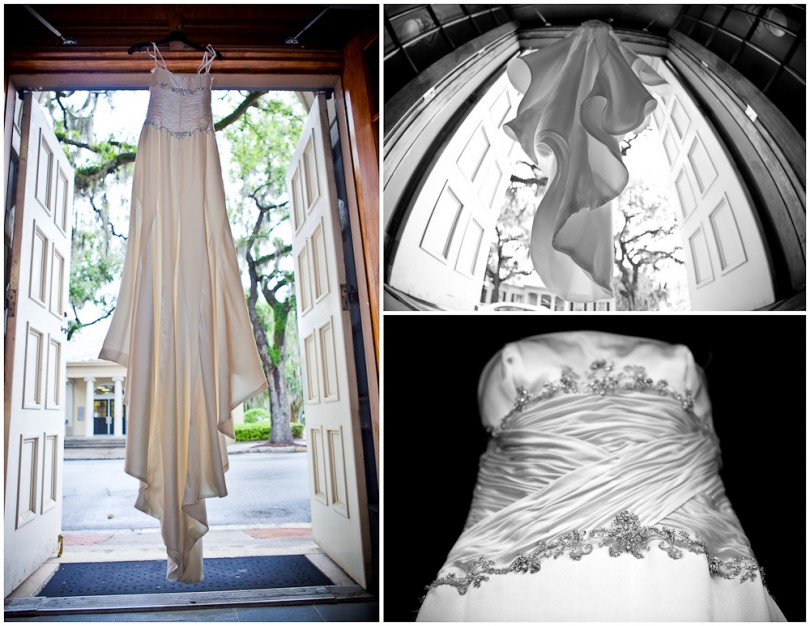 Getting into the dress!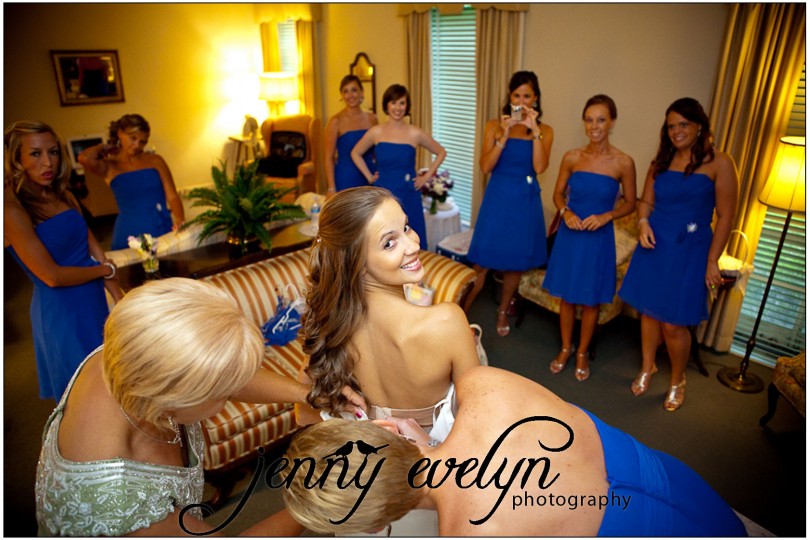 Amy was a radiant bride…she was just beaming all day!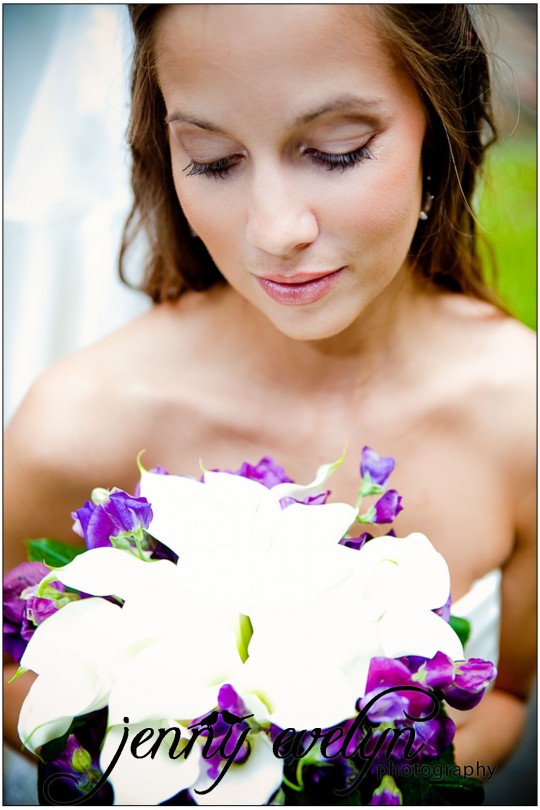 I had so much fun with that veil!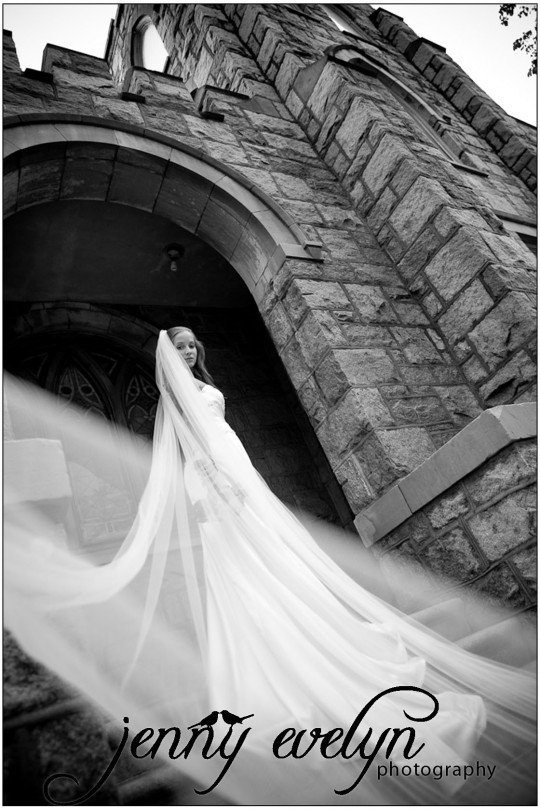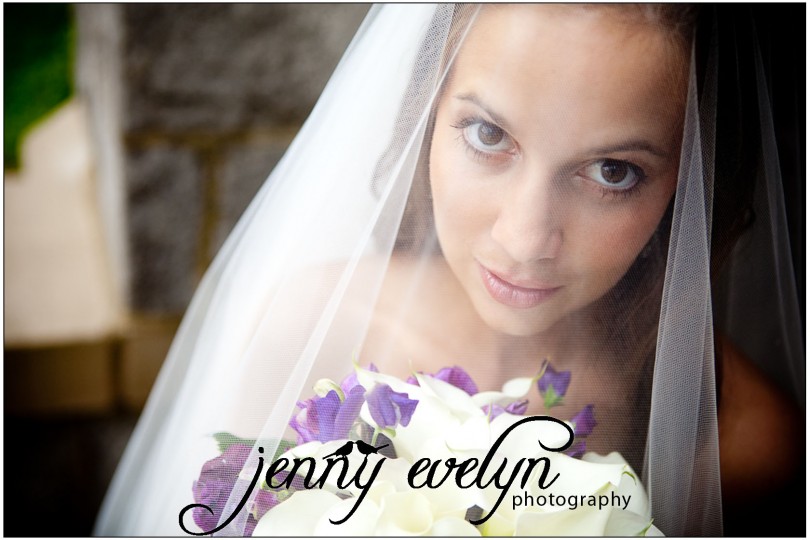 Amy's flowers were by Missy Faircloth ( missyfair@hotmail.com). She did an awesome job!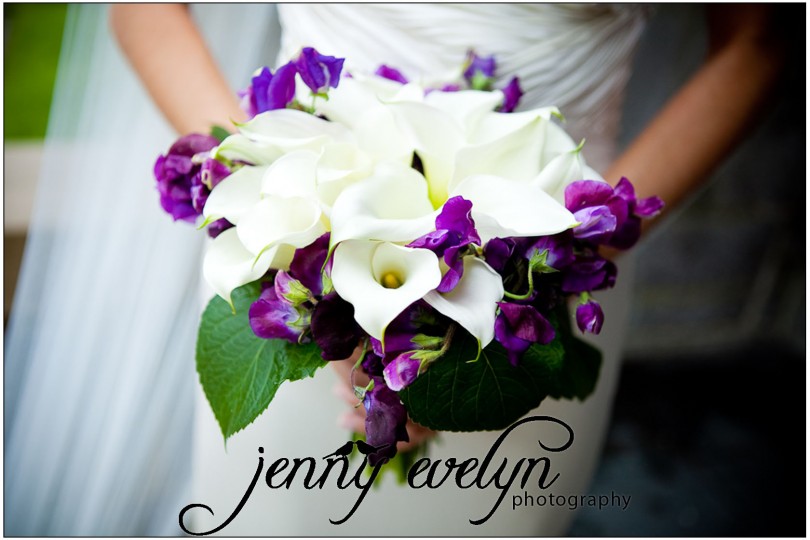 There was a gorgeous stained glass window in the balcony.  I got this shot.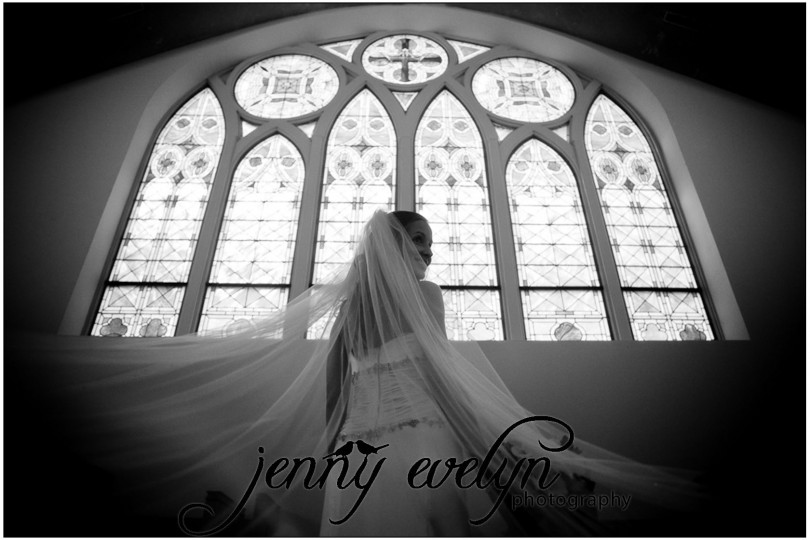 Koutsunis got this one.  Amy, Amy let down your veil!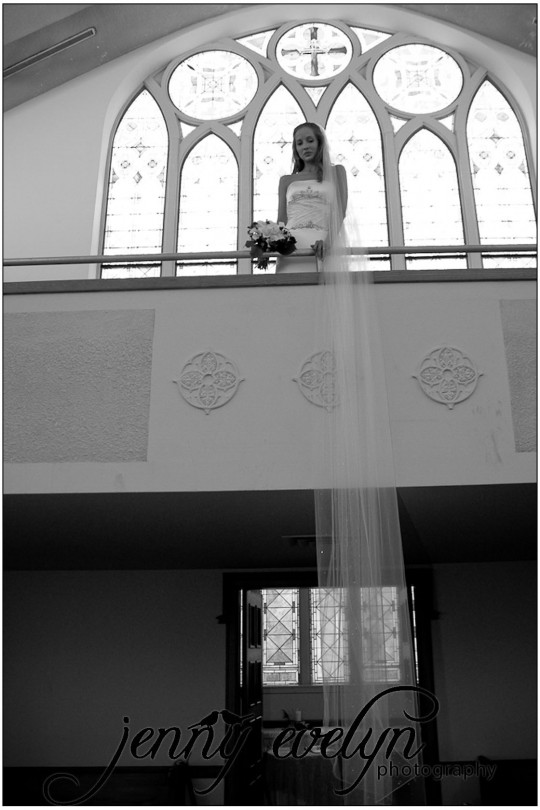 The flower girls did a little spinning.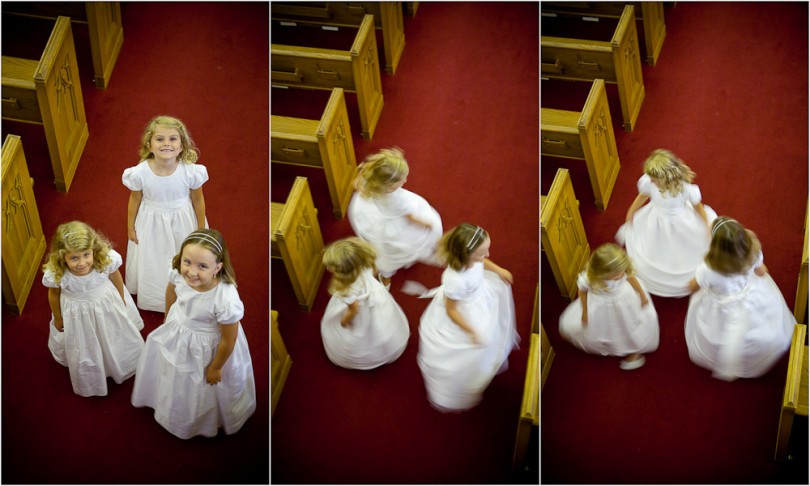 Love this one!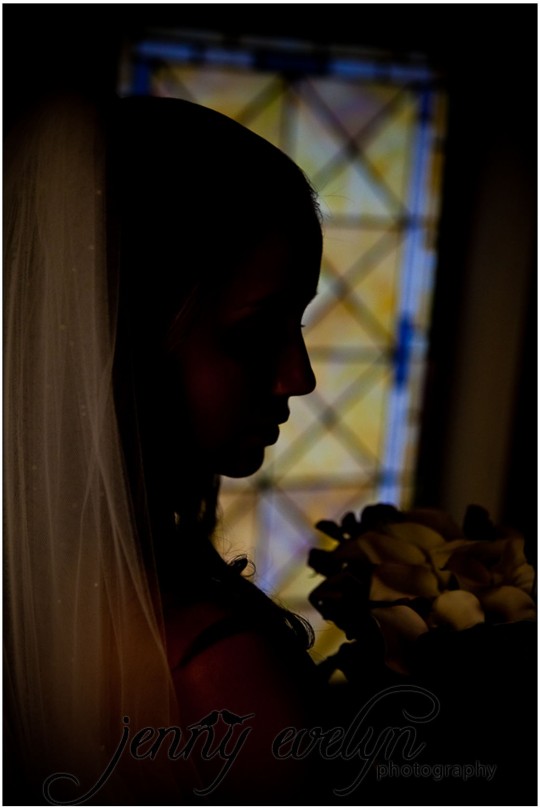 All the pretty ladies!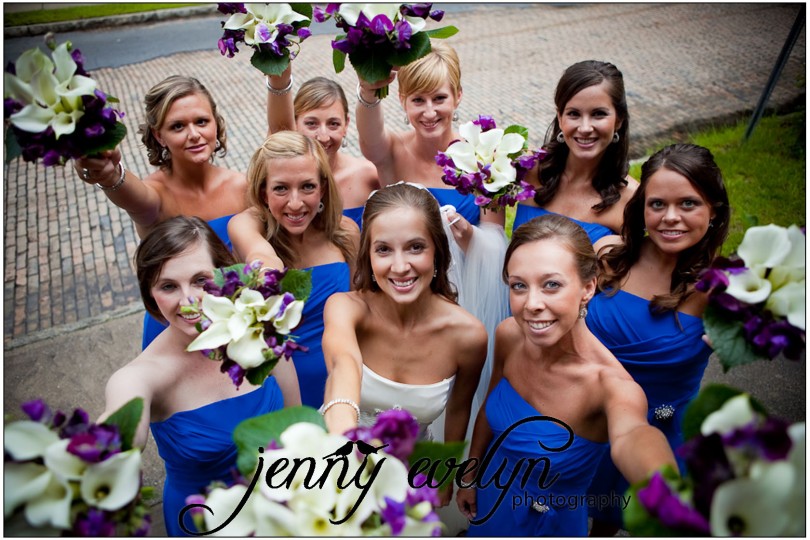 All the guys were jammin' out in the choir room.  I had no idea that Jonathan could rock a piano!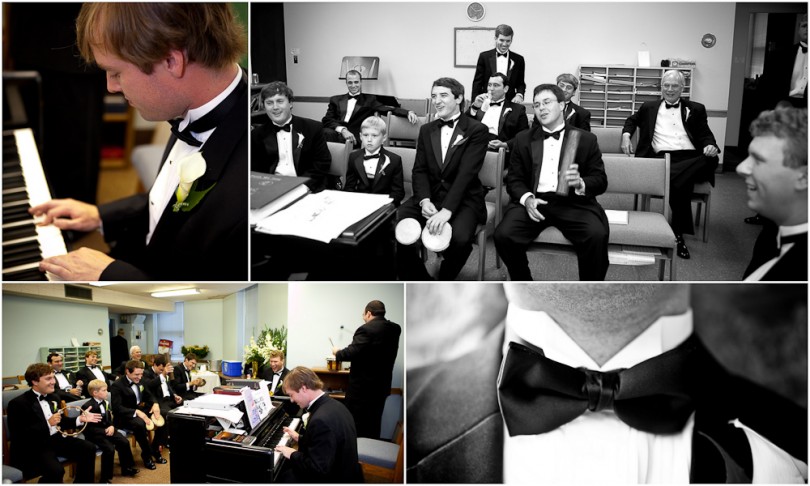 Dr. Dreamy Jonathan was looking handsome.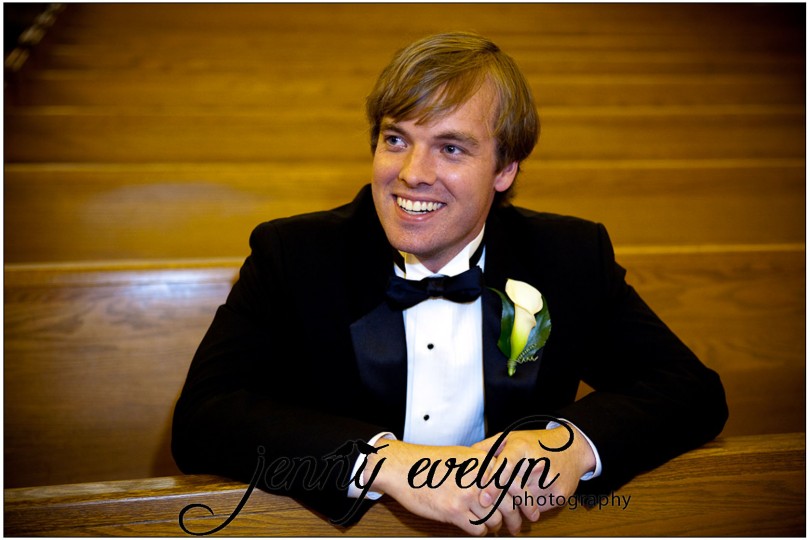 The guys were doing thier version of "West Side Story"…aaawe snap!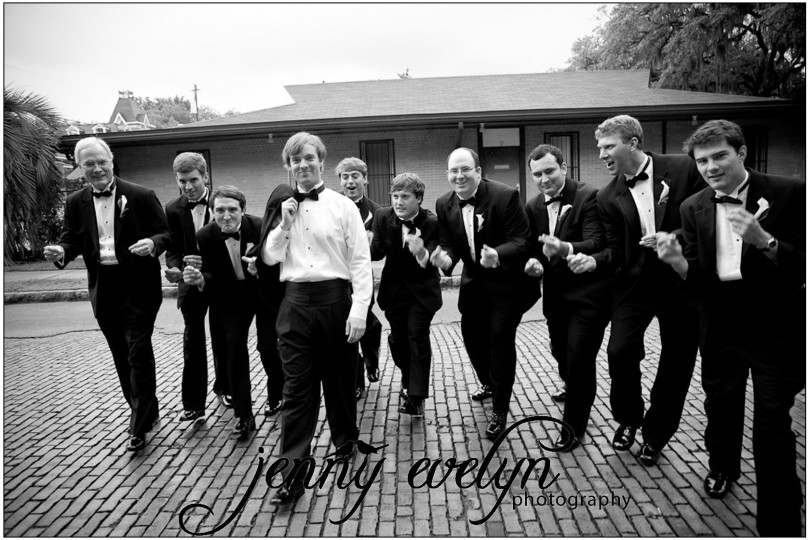 Love this one of Jonathan.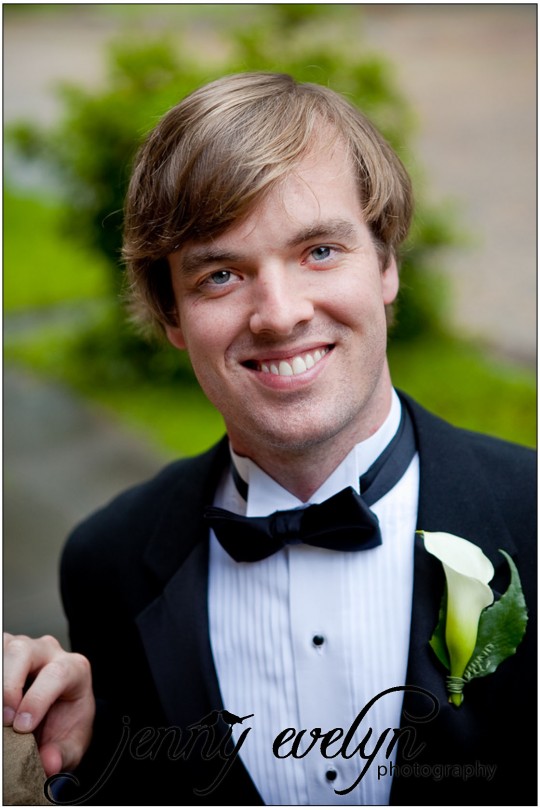 The couple did a little hand holding before the ceremony!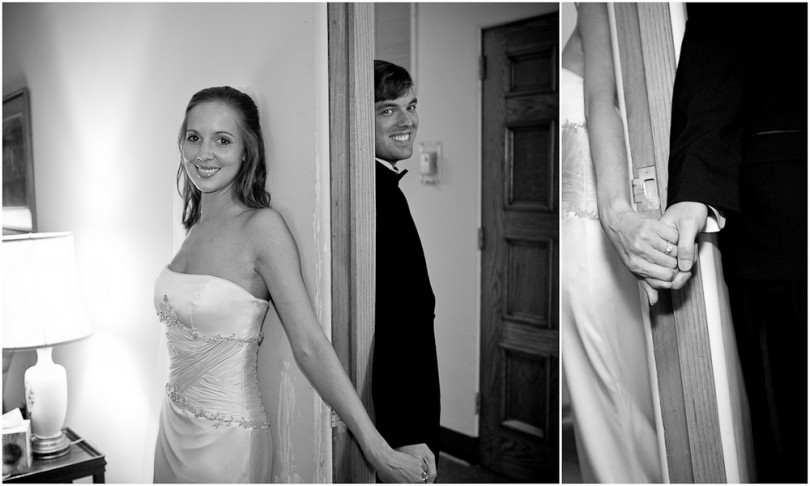 There was an emotional prayer with mama.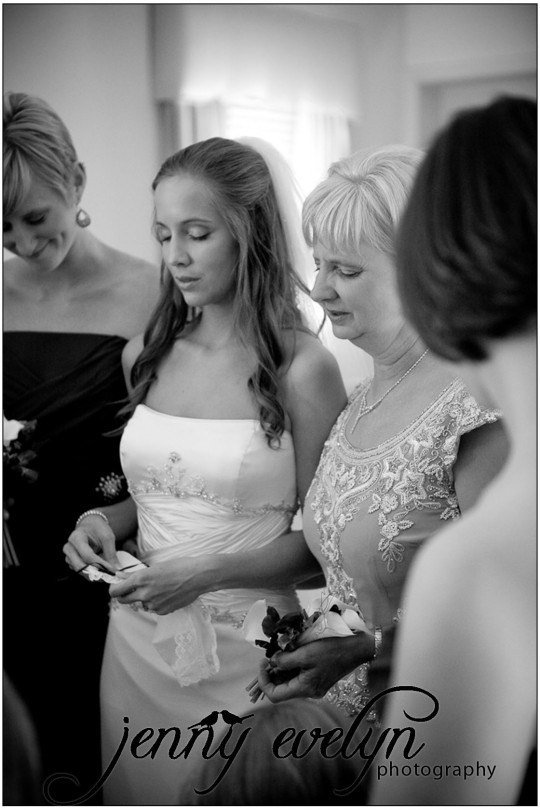 Ceremony time! Amy's daddy did not only walk her down the aisle, but he also was involved in the ceremony. Amy is a PK just like me. (PK stands for Preacher's Kidd)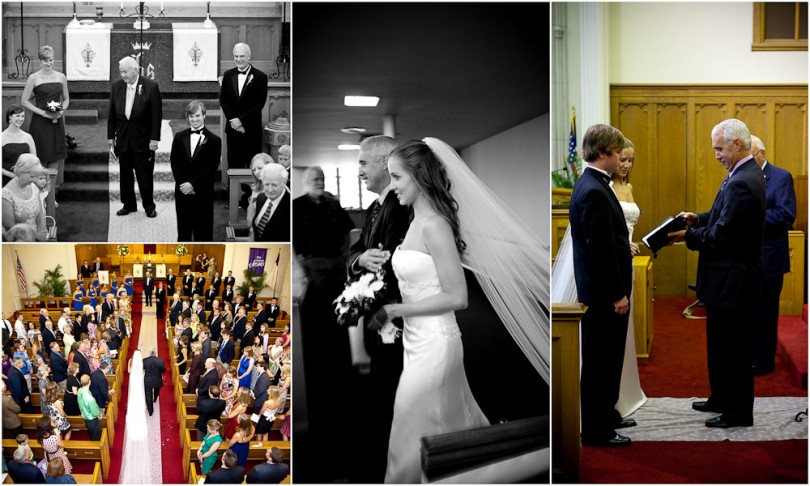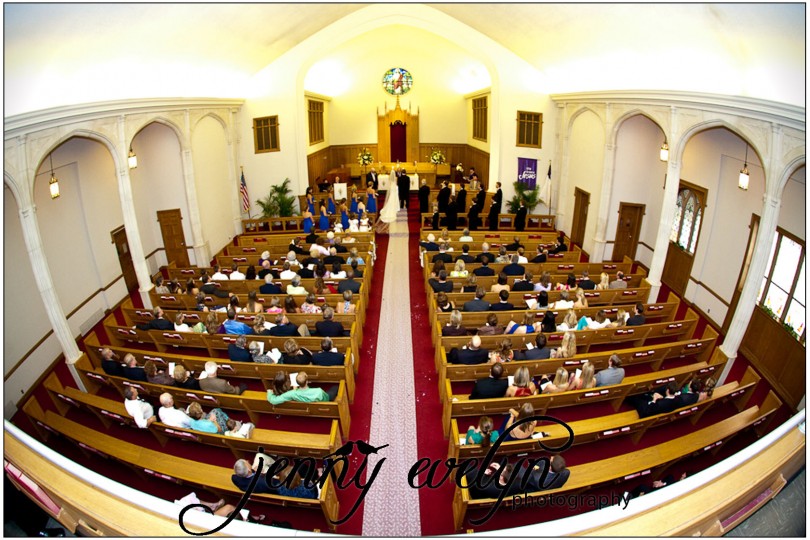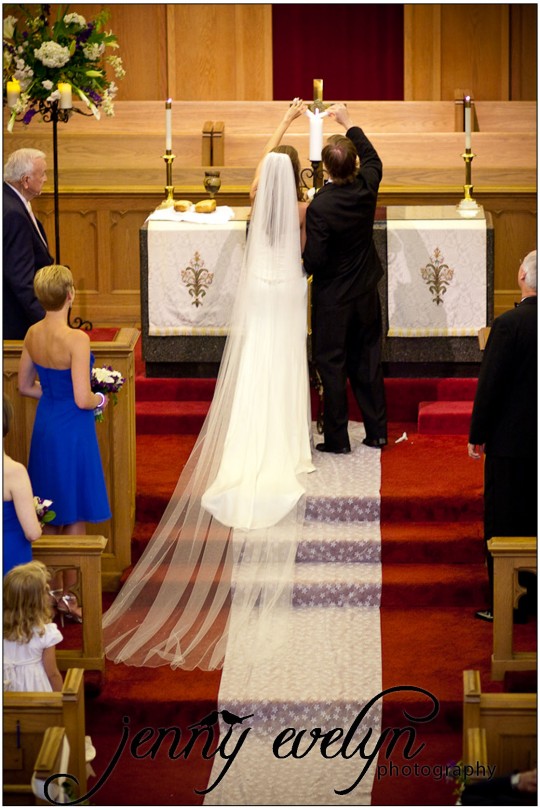 Dr. & Mrs. Jonathan West!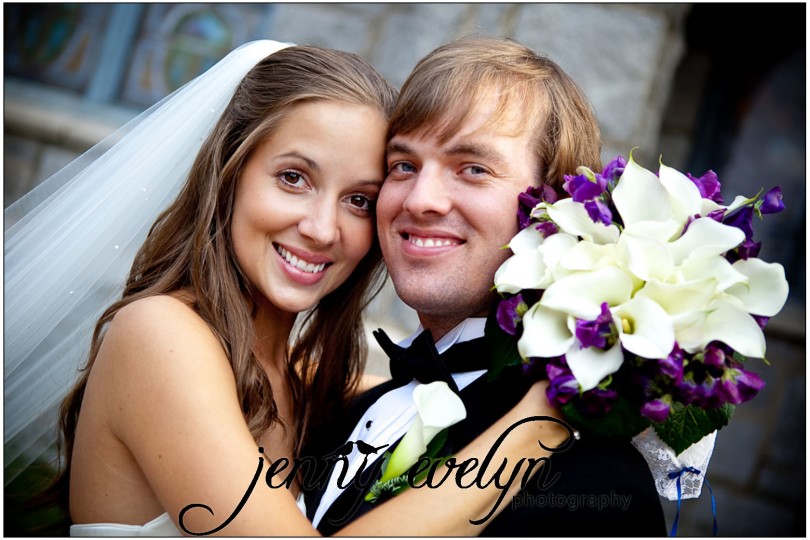 Love these.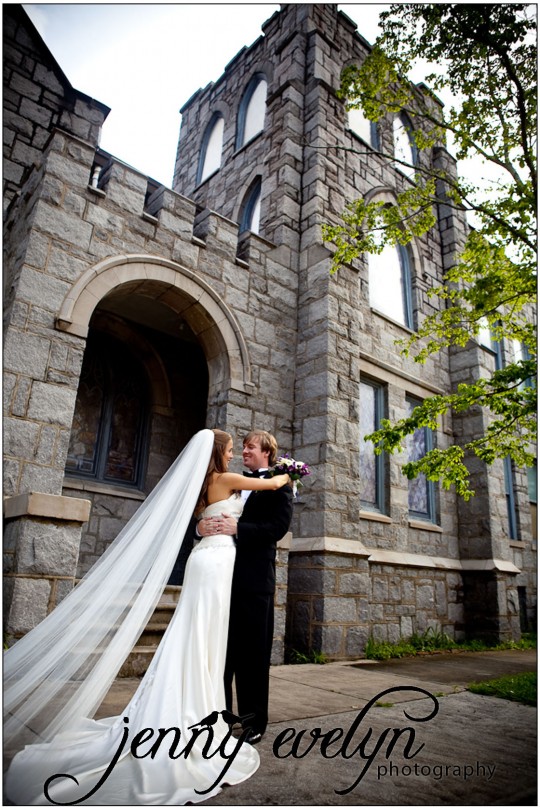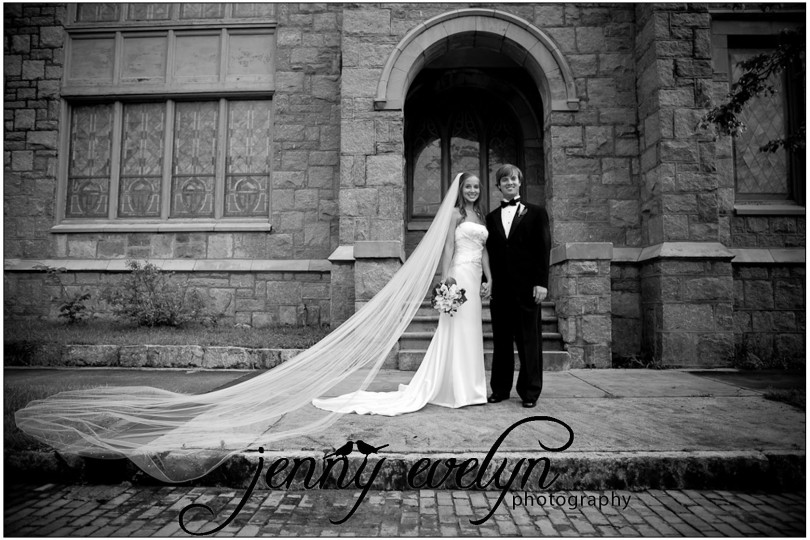 What a bunch of models! Work it. Work it!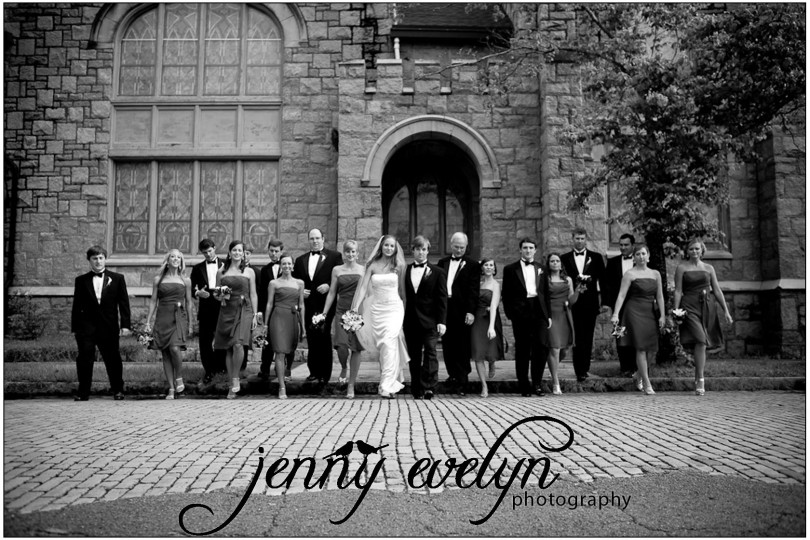 Group jump!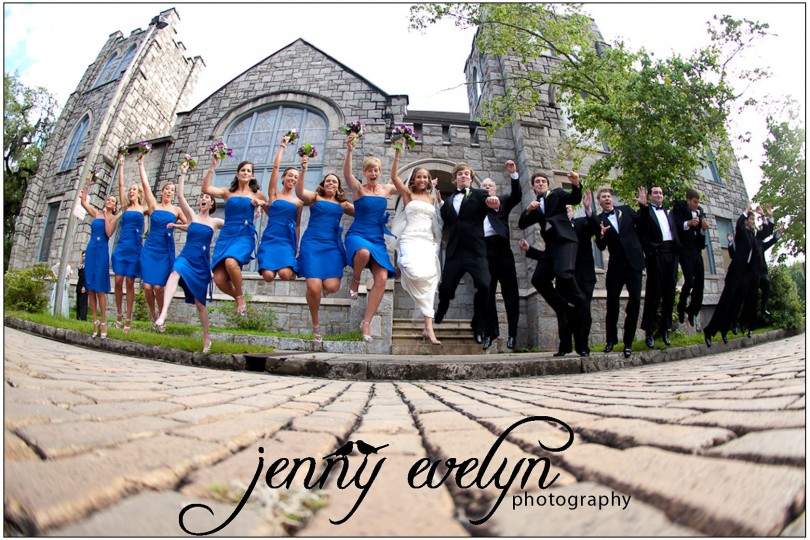 More Romantics.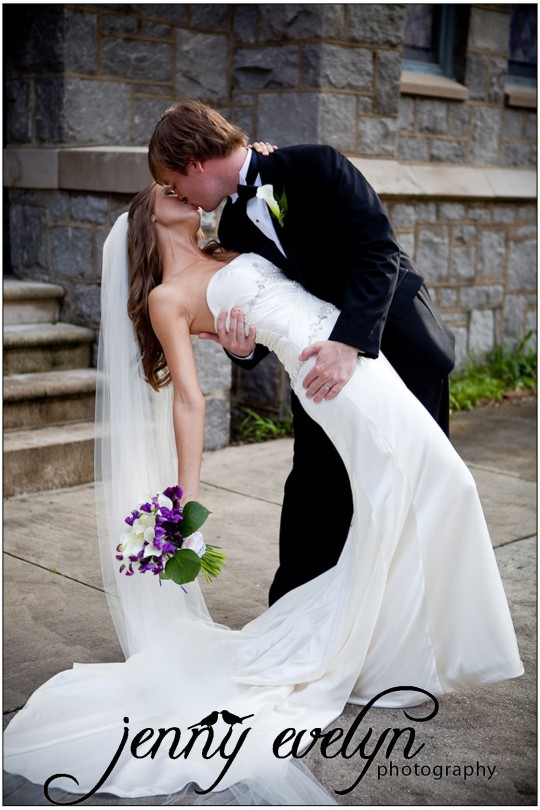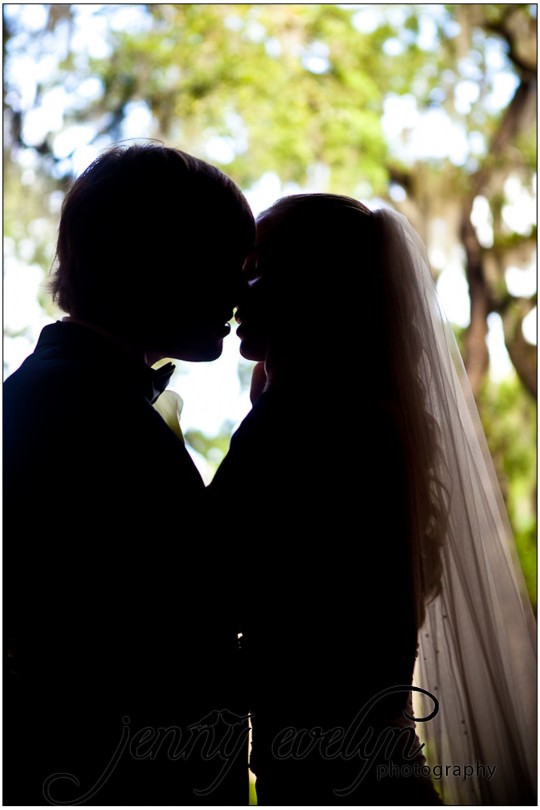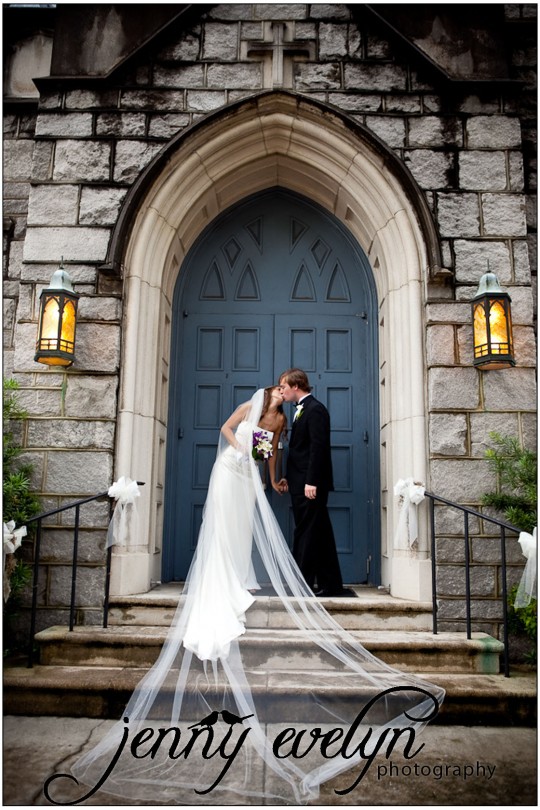 More from Forsyth Park, Savannah, GA.  If you missed thier first look you have got to click here.  It was my fav from the park.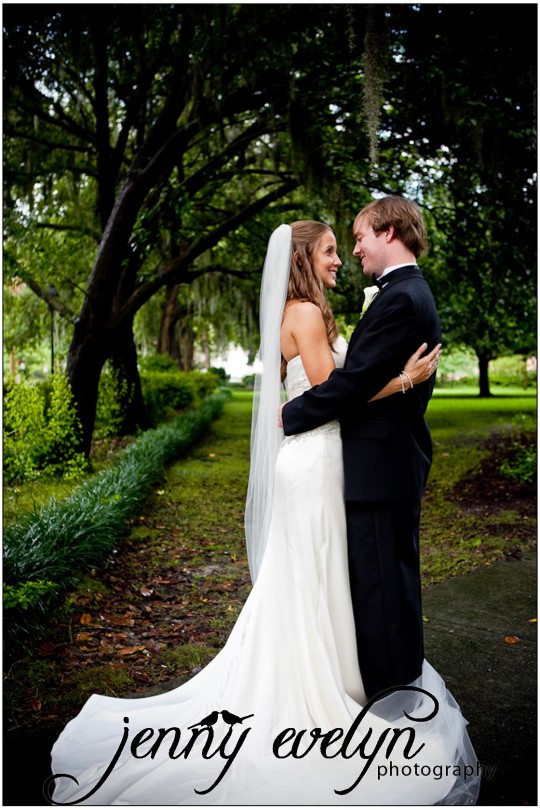 This one makes me think of one of Savannah's many ghost stories!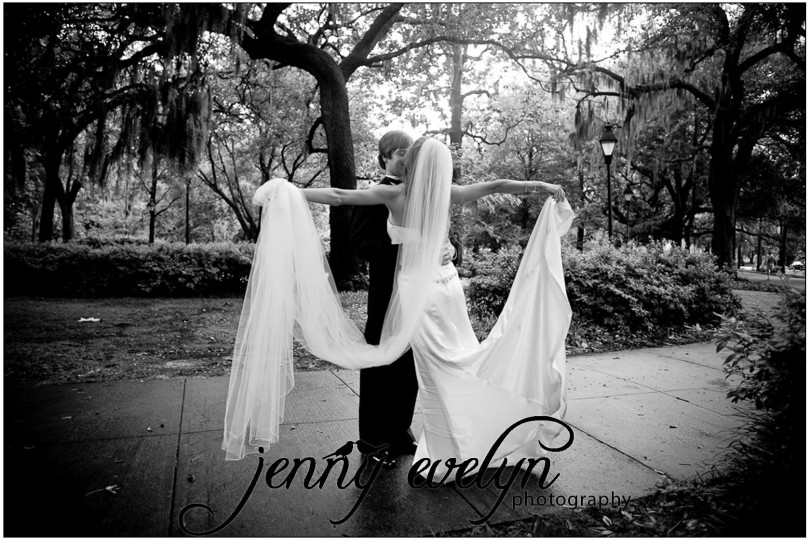 The reception was held a the Inn at Ellis Square.  There were accents of purple everywhere and I loved the menus that Amy made with personalized trivia questions to entertain her guests. Her favor was pecan brittle….yum!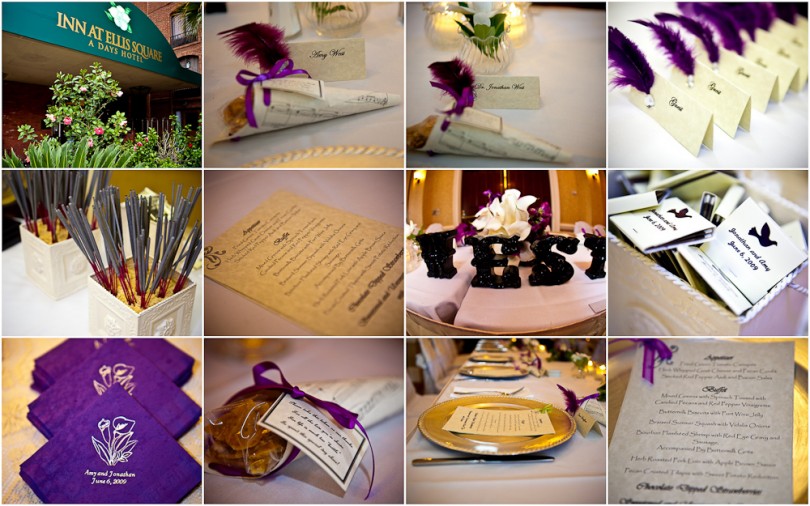 The Grooms cake was pure awesomeness!  Jonathan just recently became a doctor…his Operation Cake rocked!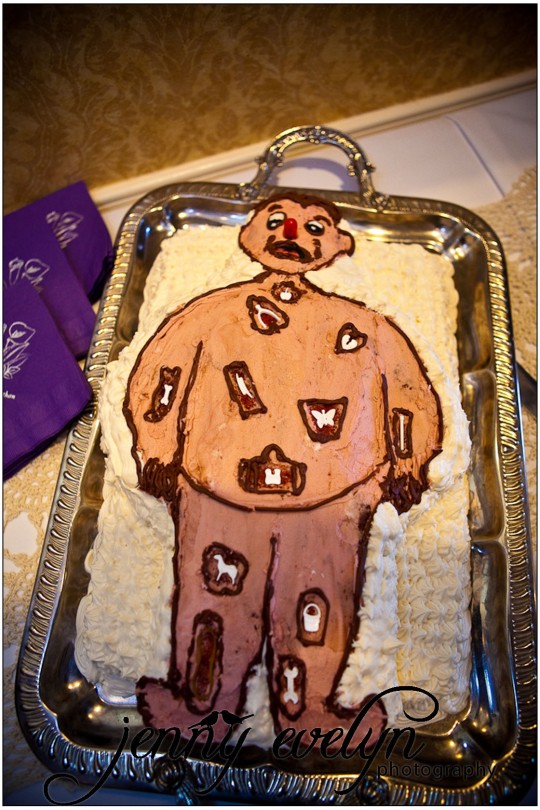 Chef Nick Mueller & Company (912-728-8150) did an incredible job with dinner.  Check out Amy's face while she was loading her plate!  I think she enjoyed it!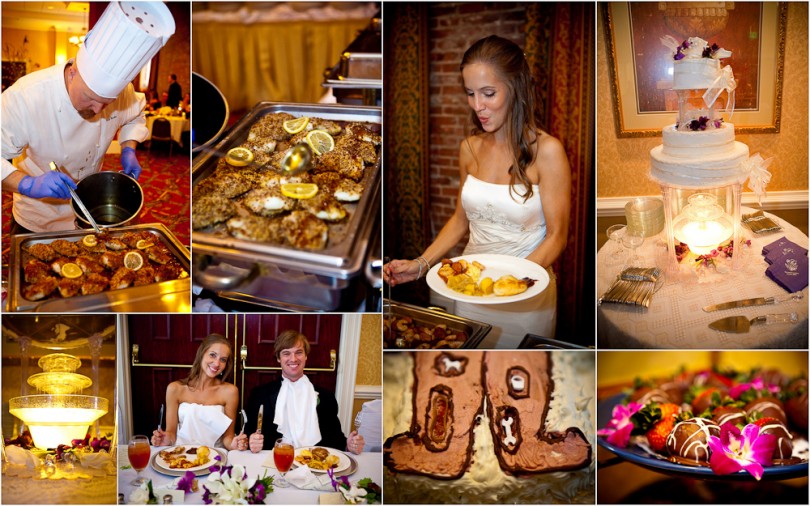 The band  Equinox Jazz Orchestra was so old school…love it! They crooned the song "Let's Stay Together" for the couple's first dance.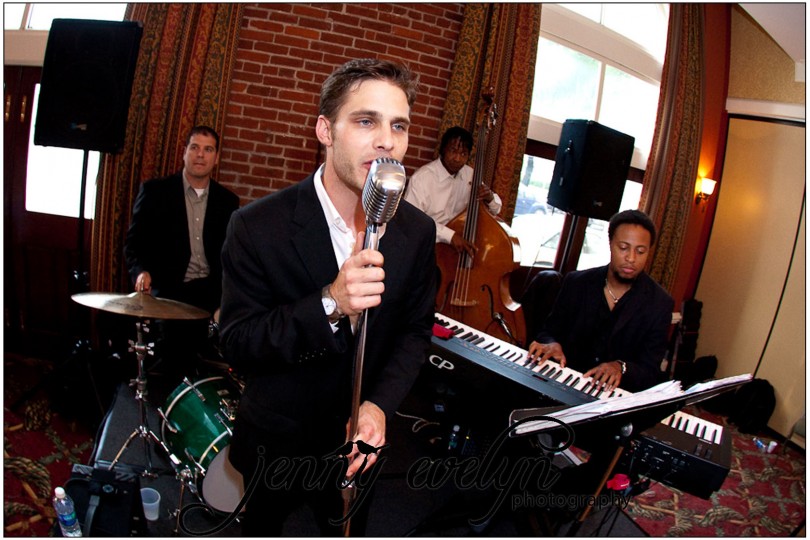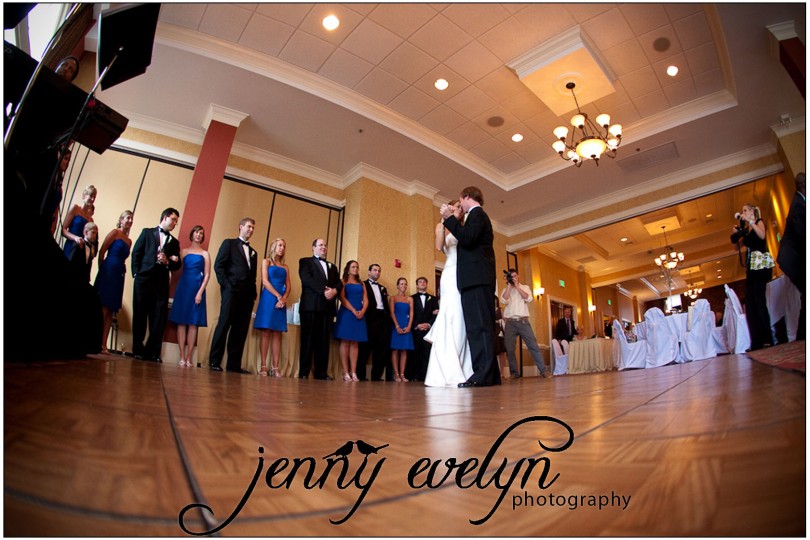 Cake cuttin'.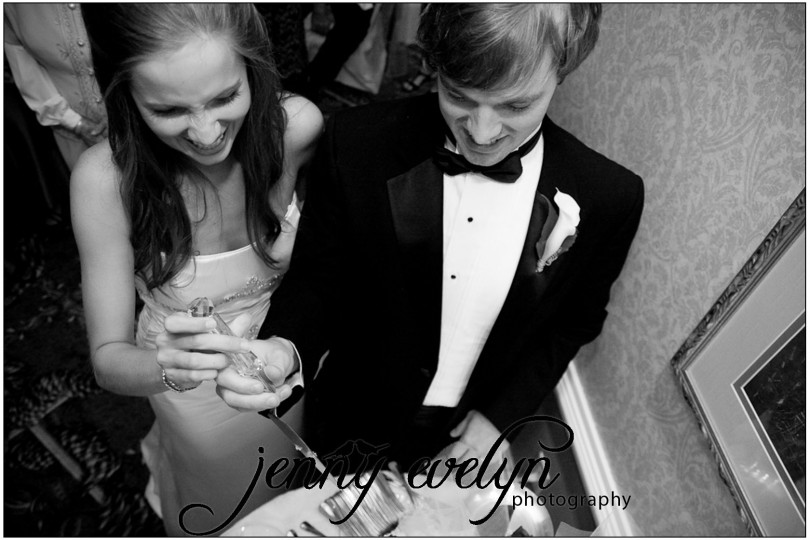 Cake smashin'.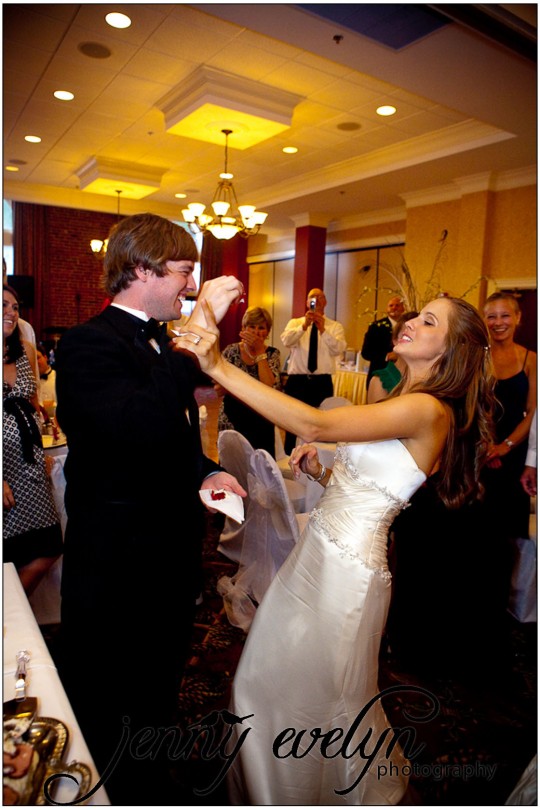 Toast.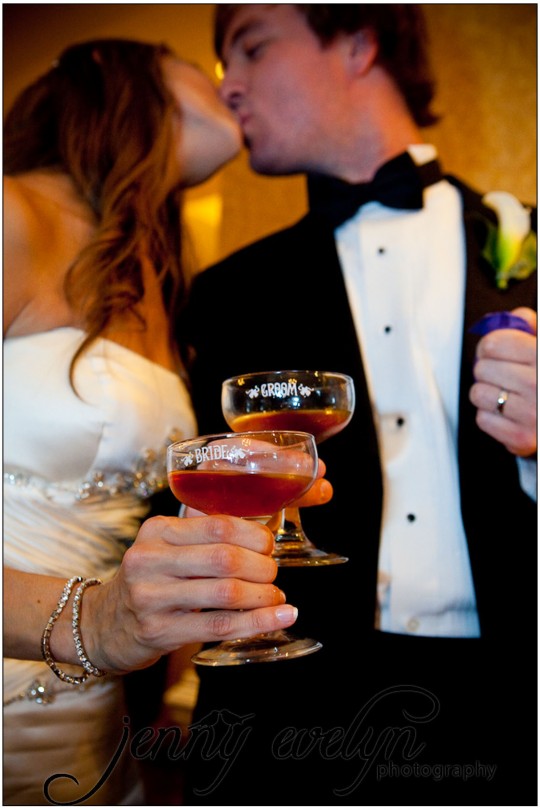 The couple left through sparkler's.  Amy & Jonathan are the perfect match!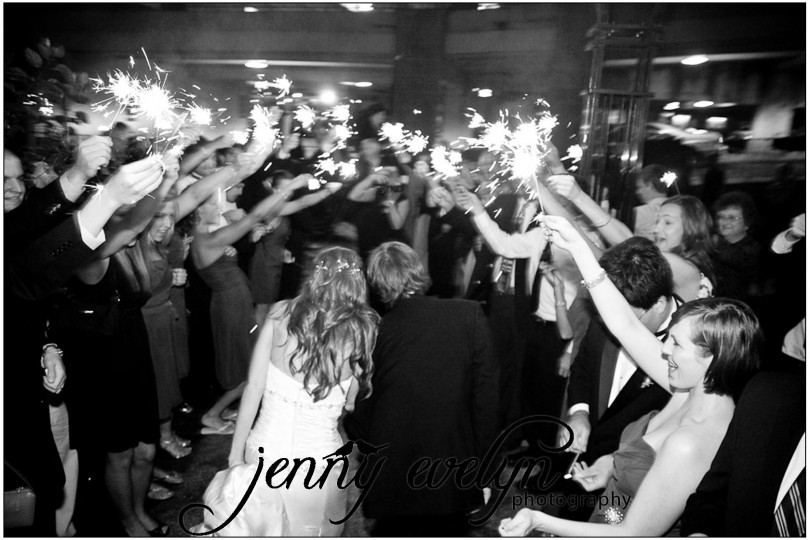 They rode off into the night in a horse and buggie….ah the romance was in the air.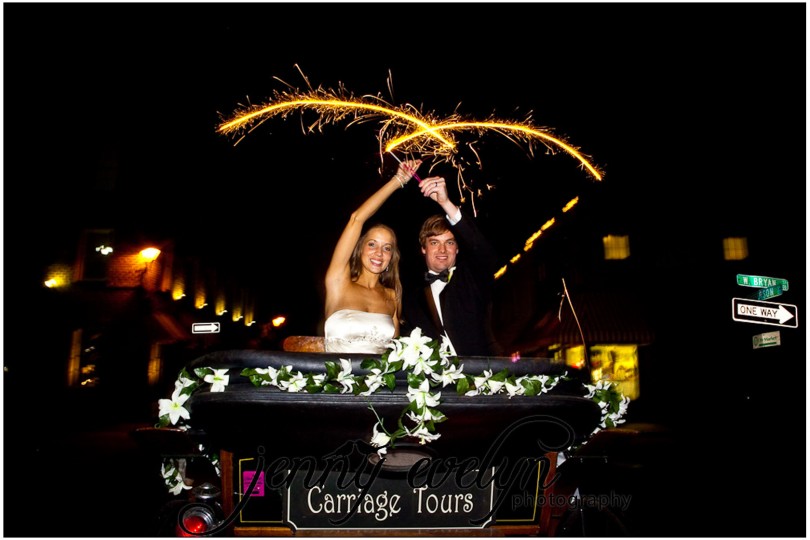 Thanks so much Amy and Jonathan for having me be a part of your day.  I had so much fun getting to know your friends and family! Thank you for being so patient, I know you have been dying to see these.  I hope you enjoyed your preview there will be so much more to come!
Jenny Evelyn
Leave a Reply