Ashlee & Scott: Married in Style!
May 31, 2011 |
I had a blast photographing Ashlee and Scott's fabulous destination wedding in Savannah, GA.  It was like our own little Royal Wedding right here in the South! Seriously, these two got married in style. . . complete with two gorgeous wedding gowns, three fantastic locations, and a Rolls Royce!    And of course, who could forget the bling?  Just beautiful!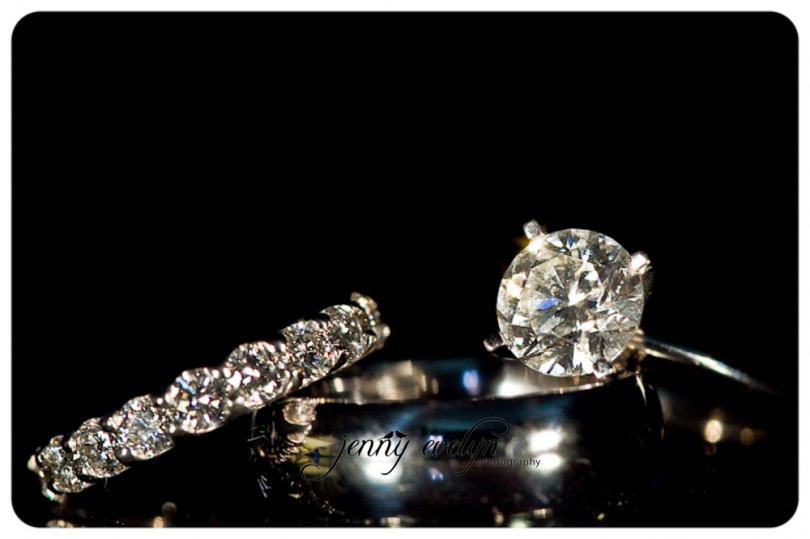 Their special day began at The Mansion at Forsyth Park.  The girls got ready in a suite at the Mansion, and Ashlee had lots of personal touches to make her day just perfect!  From her adorable monogrammed robe and makeup case from her sis, to Ashlee's secret tanning weapon (Maybelline Mineral Power), Ashlee was totally prepared!  Ashlee said the tanning powder was hard to find, and she was right!!  So, Ashlee, let us in on your secret. . . where do we find this stuff? My favorite personal touch was the his and her toothbrushes that her mama/dental hygienist gave the couple at the rehearsal dinner…she said that her best marital advice for the couple was to floss once a day! LOL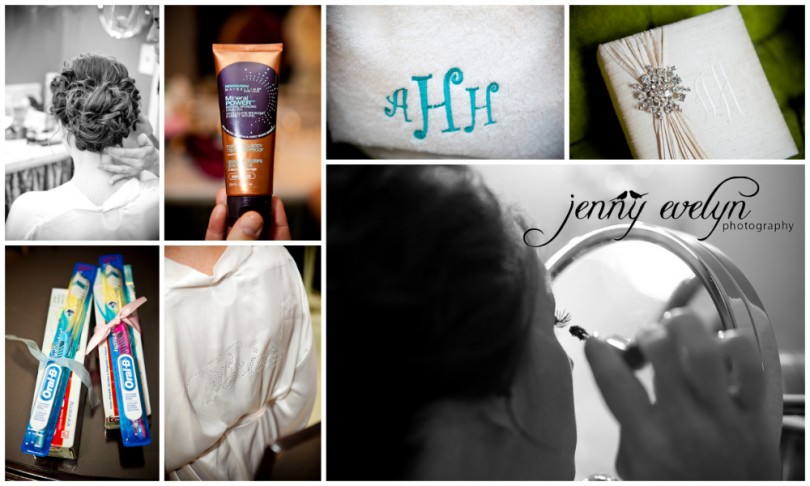 The wedding gown…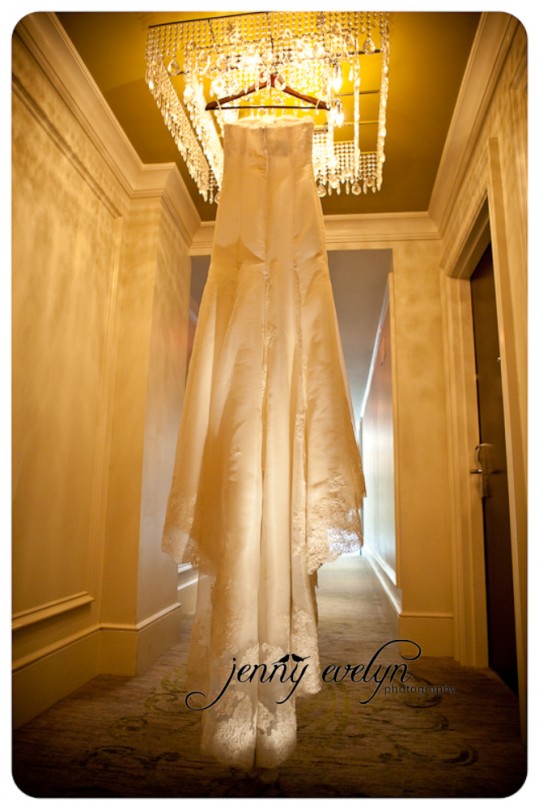 and the party gown, which was created by the seamstress who made her bridesmaids' dresses.  Adorable!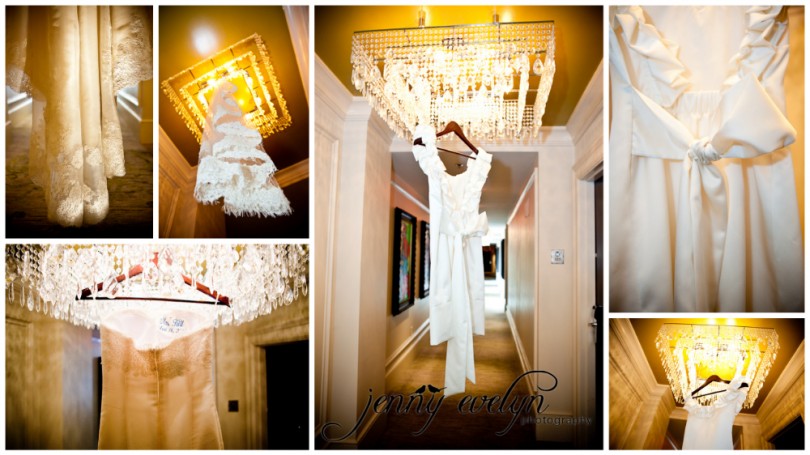 Ashlee wanted to wear sapphires just like Kate Middleton, so check out her beautiful sapphire earrings!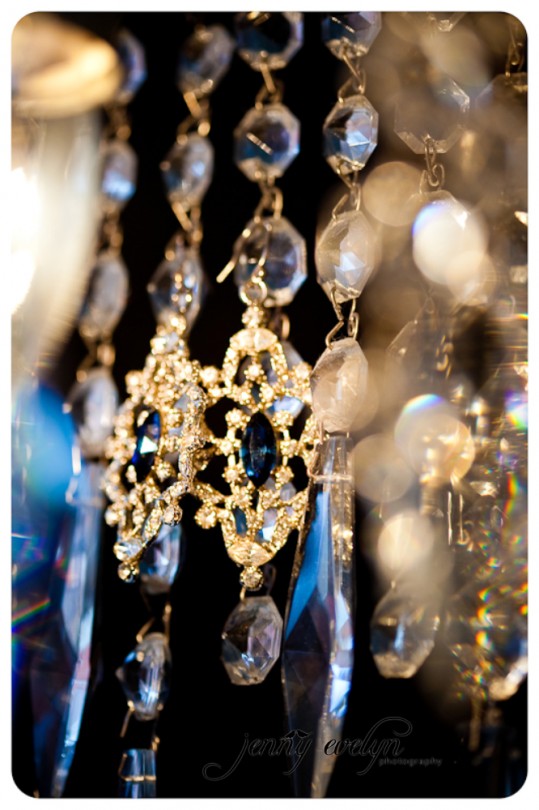 If you have 2 wedding dresses, you've got to have 2 pairs of shoes!  The first were classic white pumps with the perfect blue sole, and the second were sparkly Stuart Weitzman sandals to dance the night away at the reception!  And you've gotta love Ashlee's luggage tags – "Mr. Right and Mrs. Always Right" haha!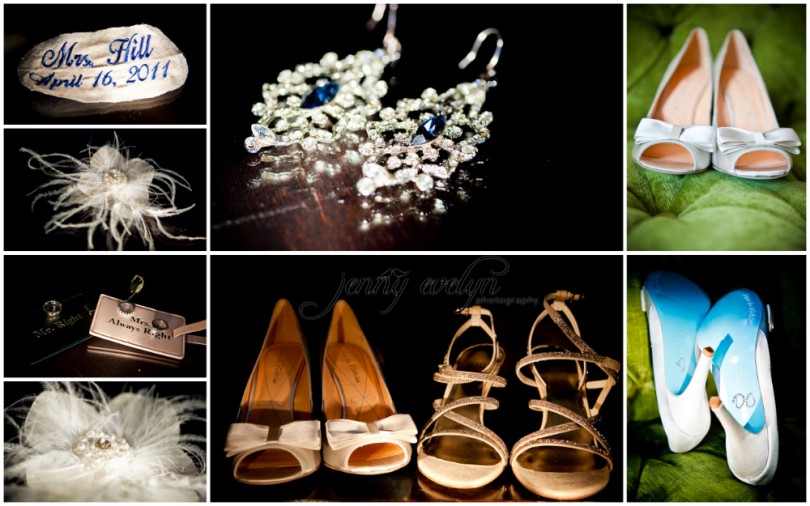 The bride relaxing before it all starts!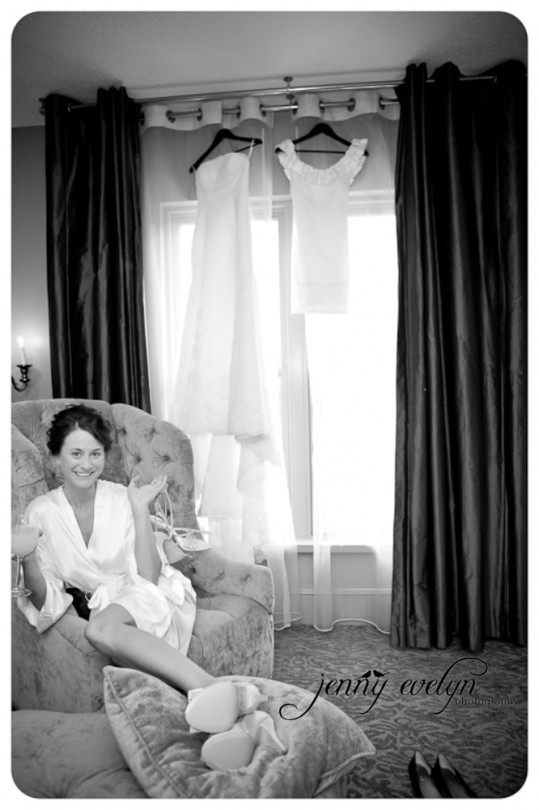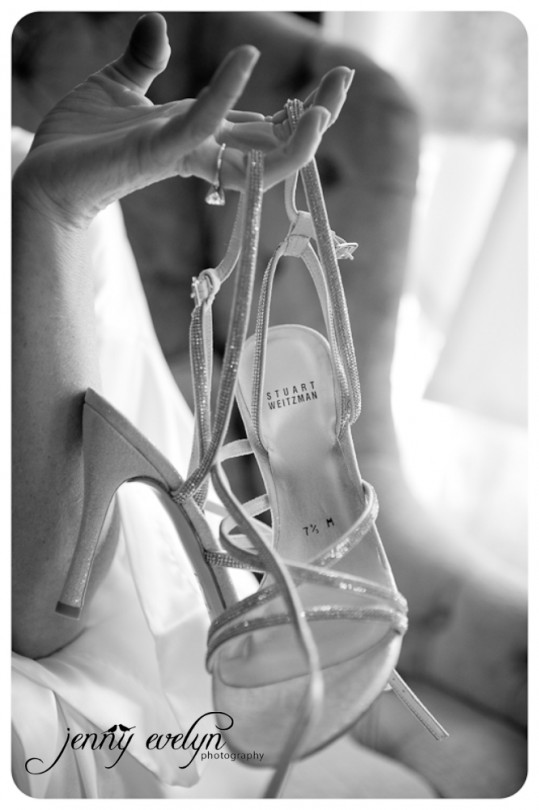 And here she is!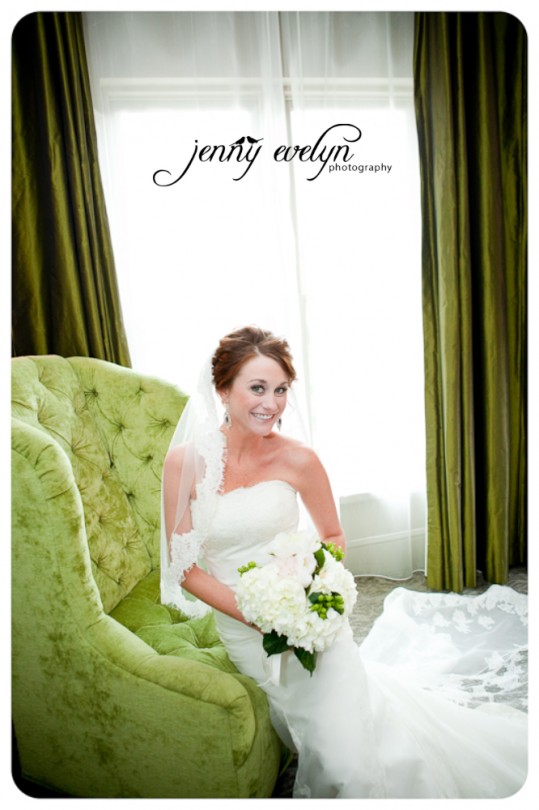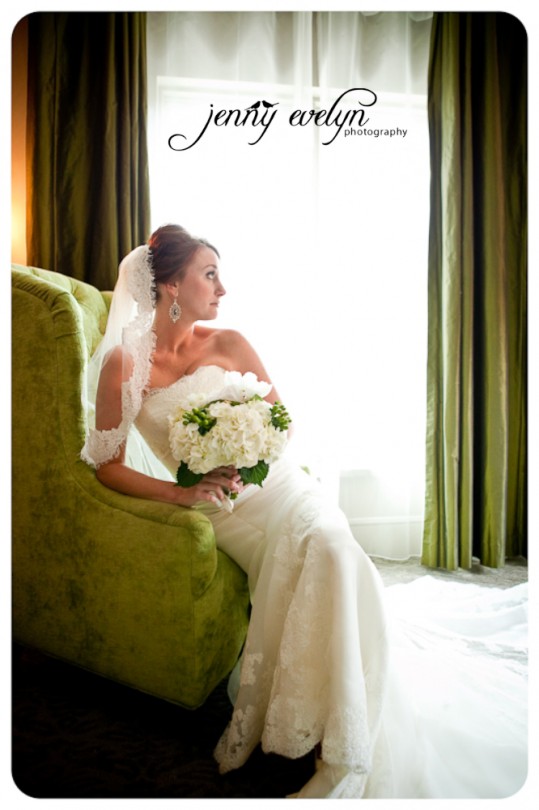 So elegant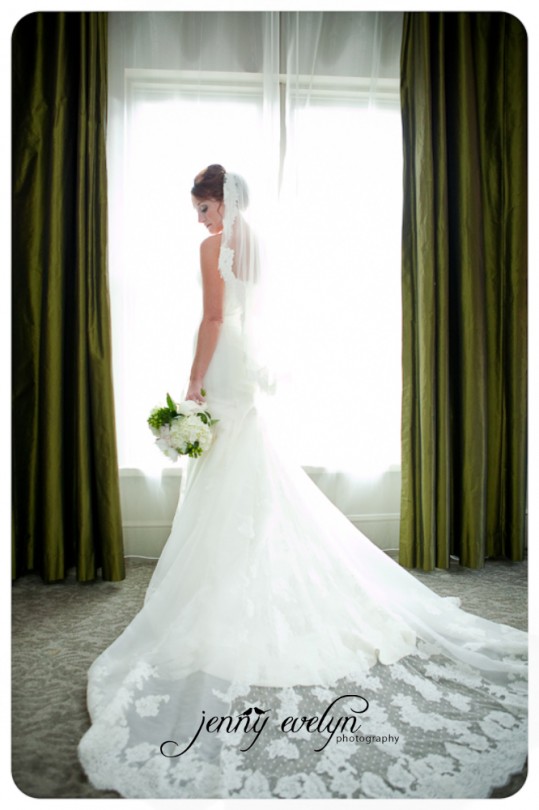 She has the prettiest green eyes!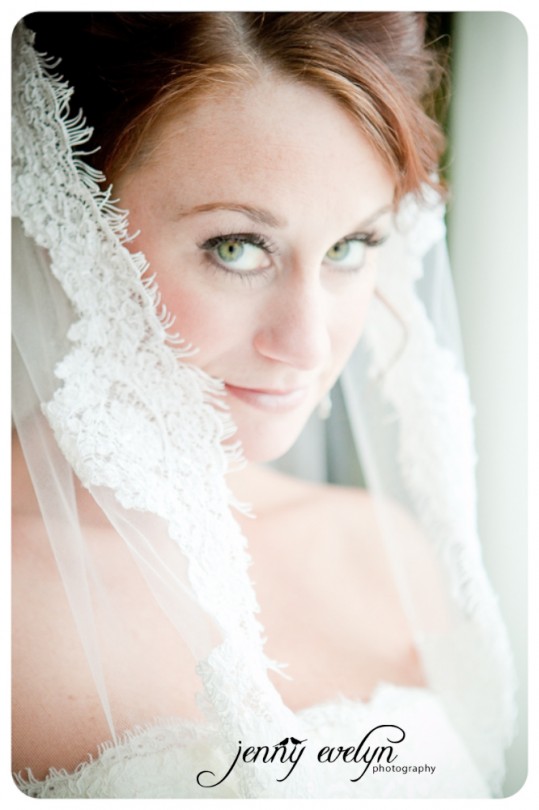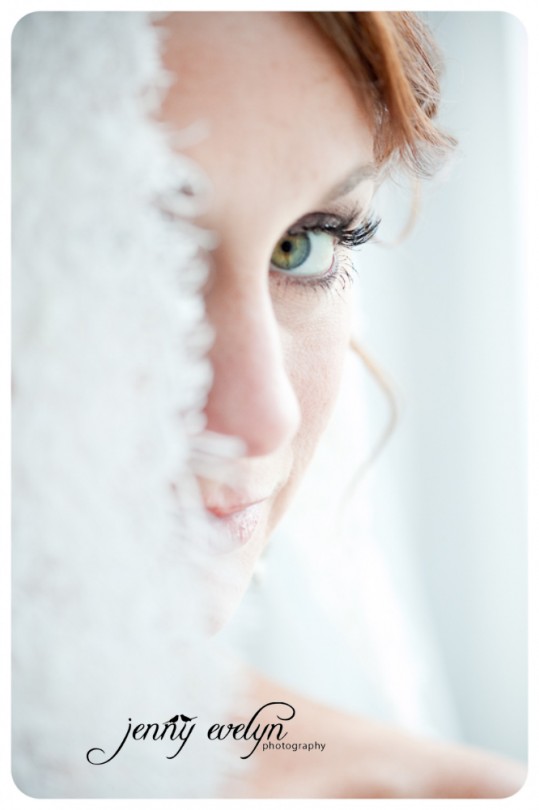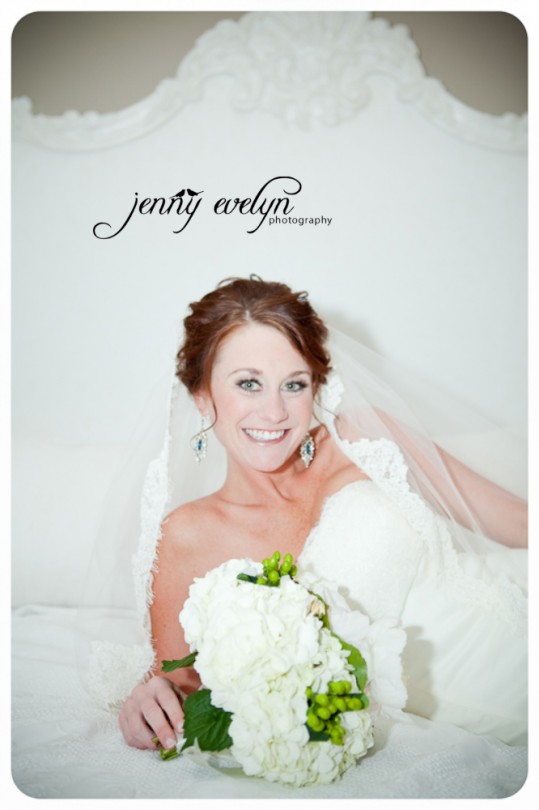 Ashlee and her sweet little sis and flower girl, Kamryn.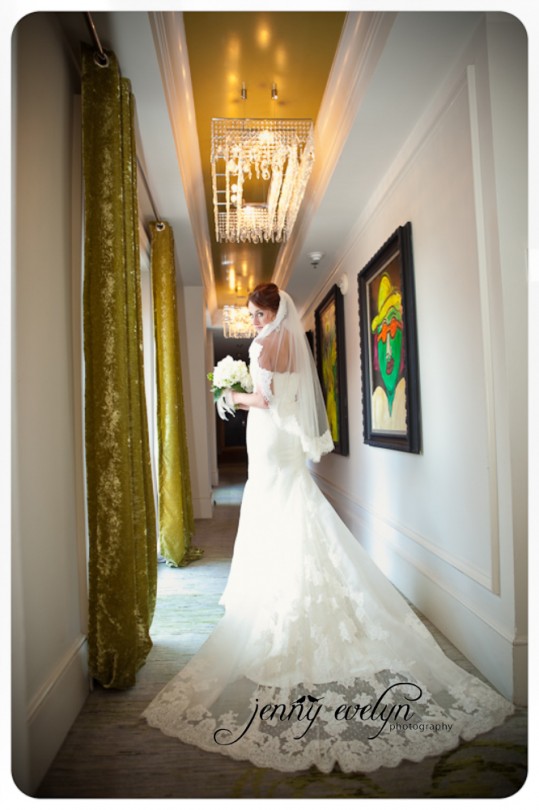 Ashlee's beautiful bouquet was created by Chuck Hanes, The Mansion's florist.  Ashlee incorporated a dried carnation from Scott's grandmother's funeral and pinned the bouquet with Ashlee's grandfather's Air Force pin.  What a sweet tribute to their grandparents!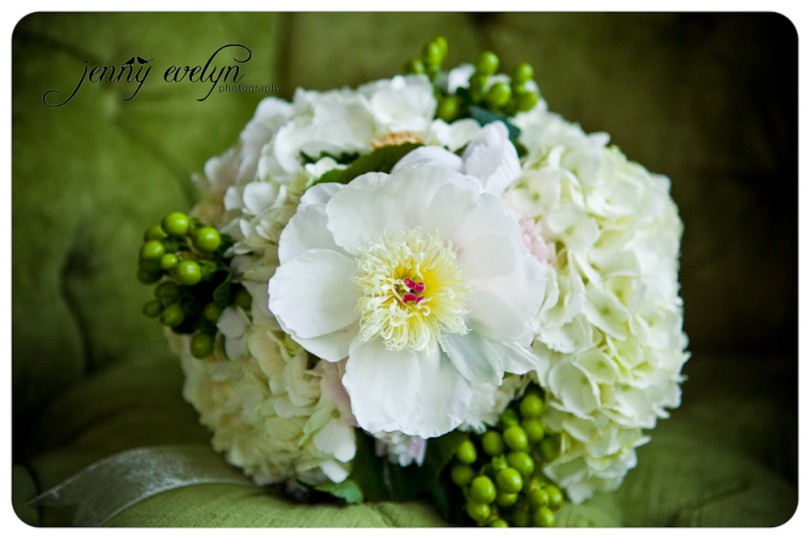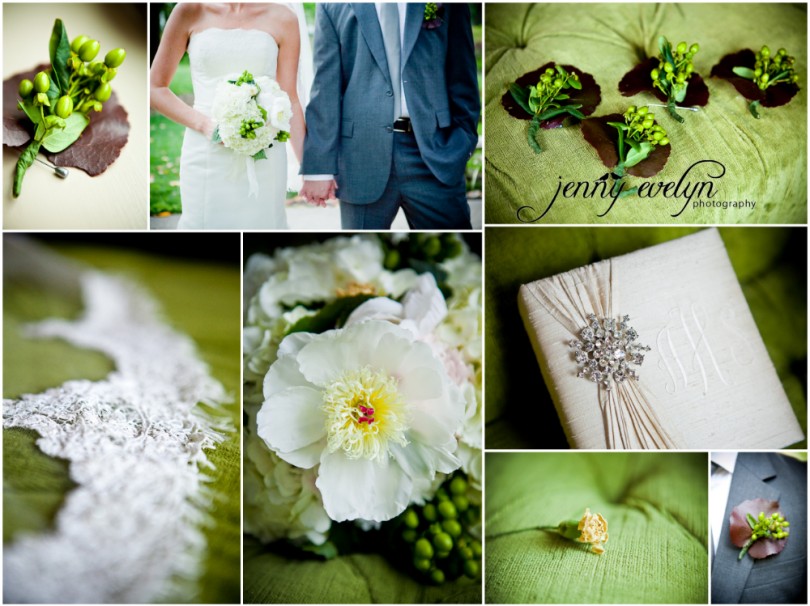 The handsome groom getting ready to meet his bride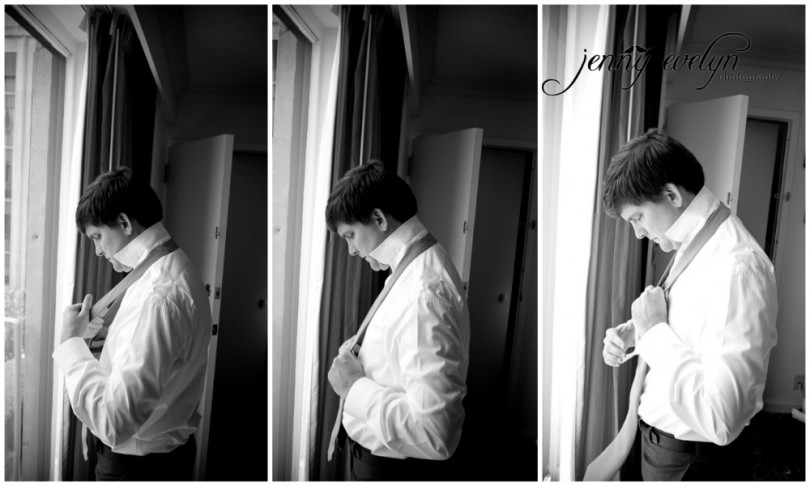 For the couple's first look, we walked across the street to Forsyth Park:  one of Savannah's beautiful historic parks.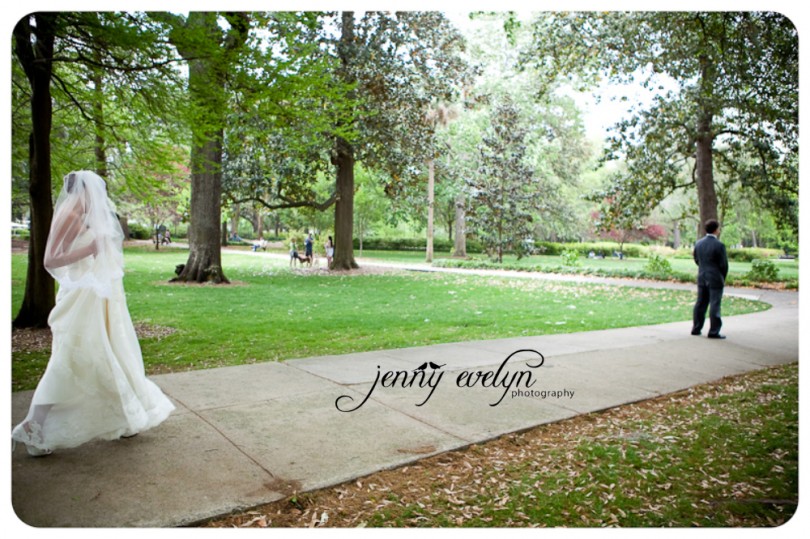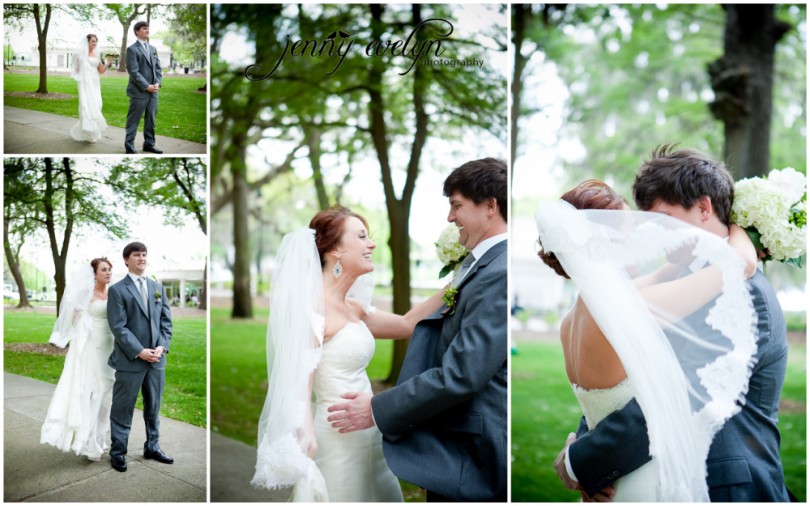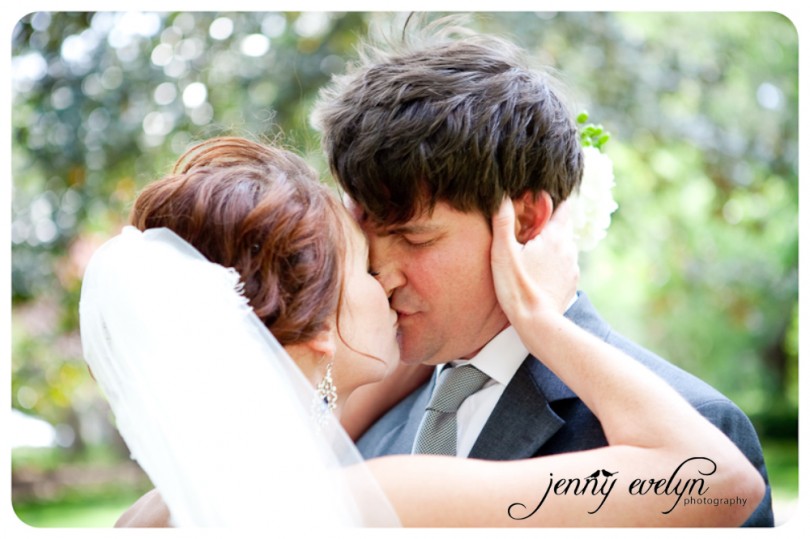 It was a little windy, but it was perfect for some romantics in the park.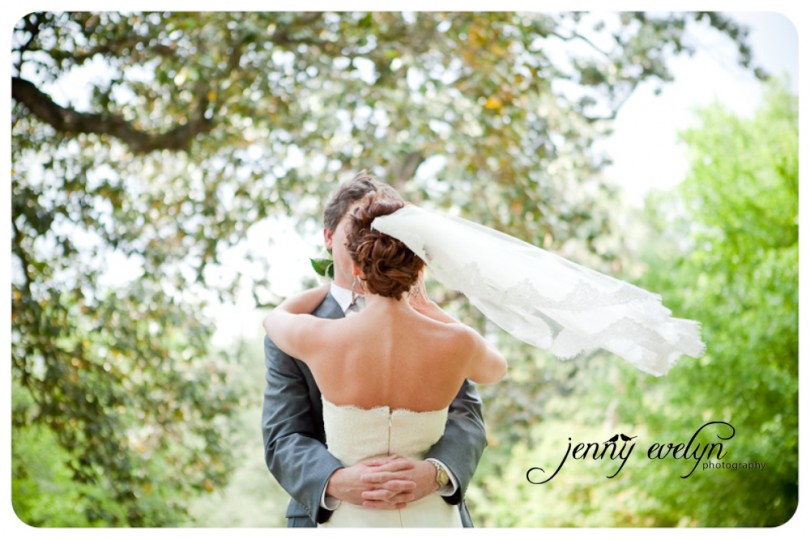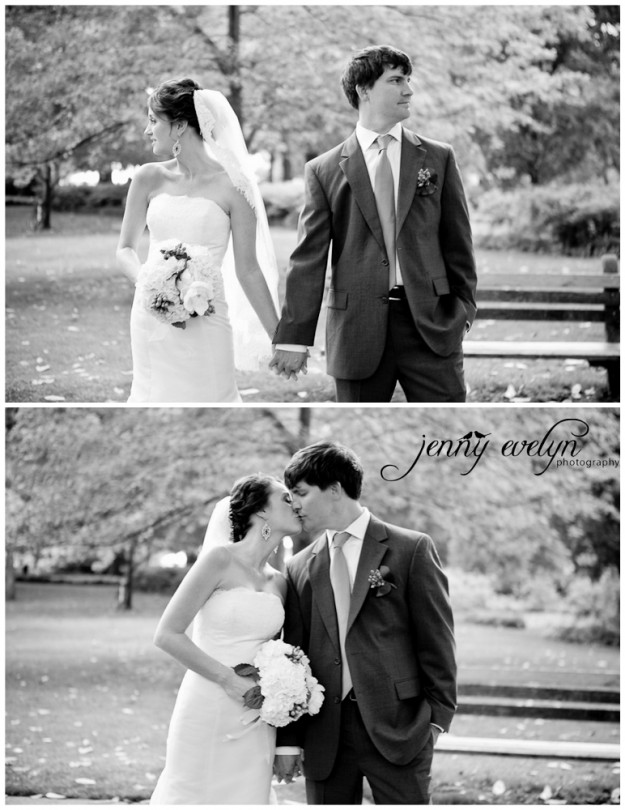 These two are such a beautiful couple!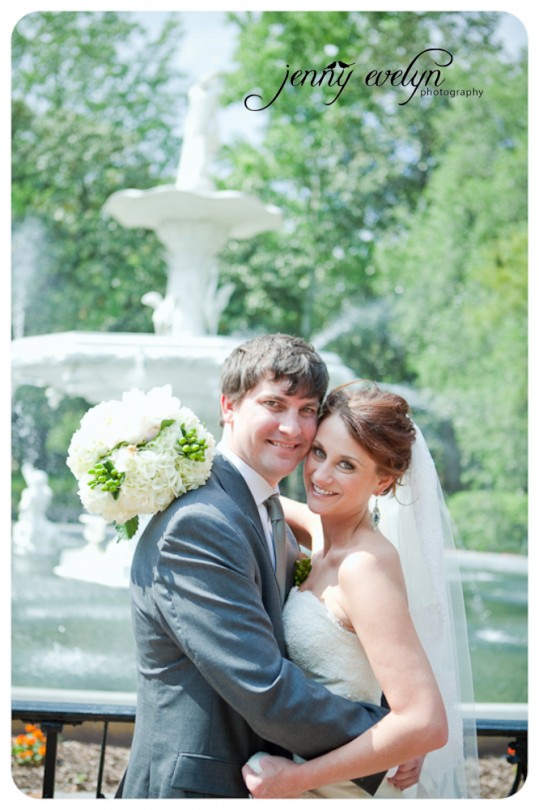 I am totally in love this this beautiful shot that Koutsunis got!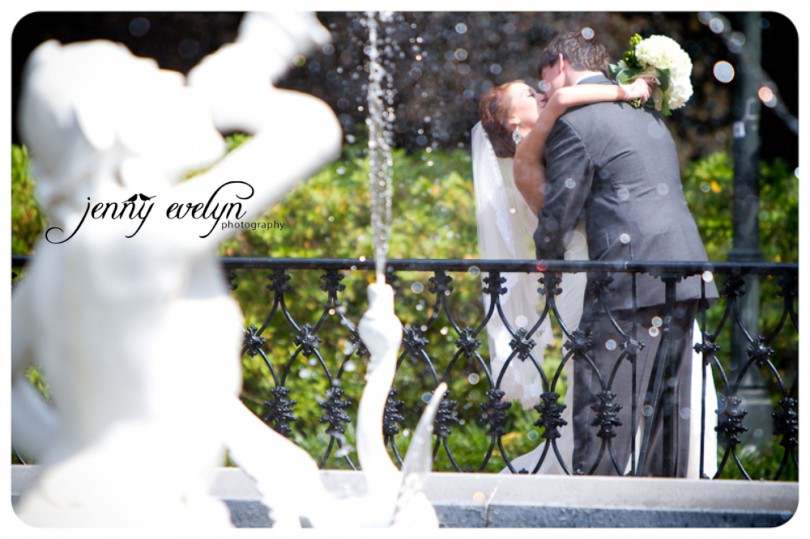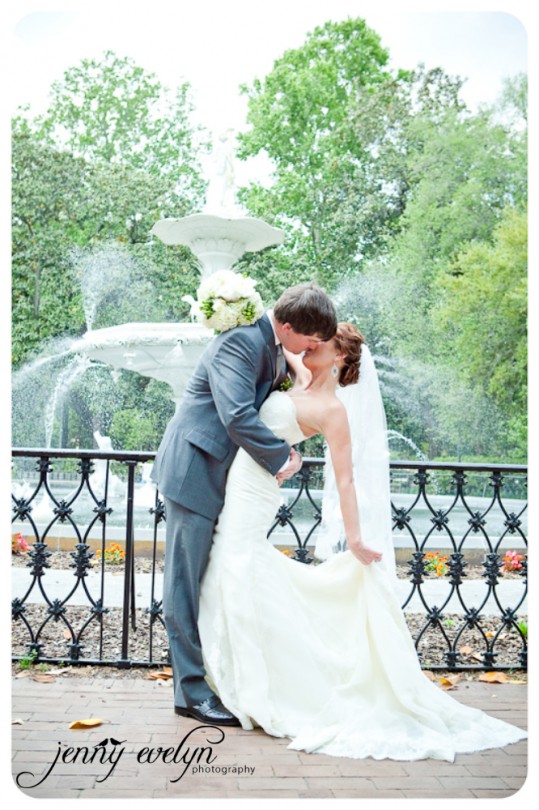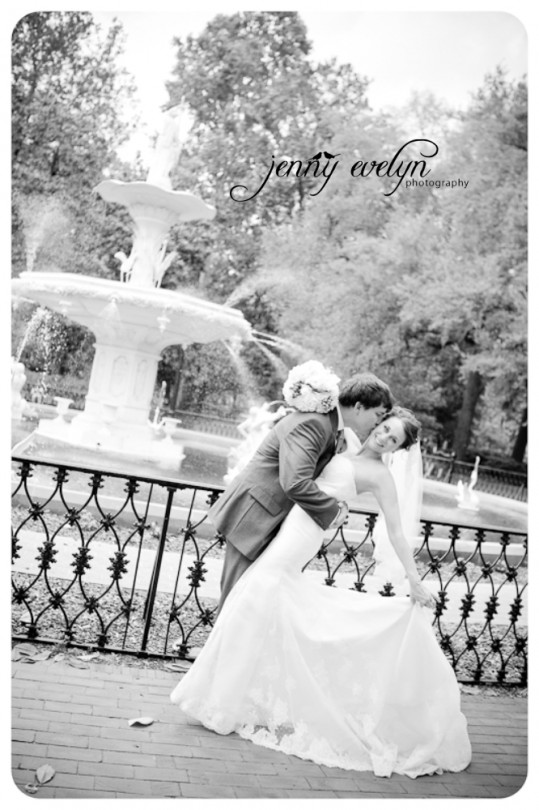 Again!  You rock baby!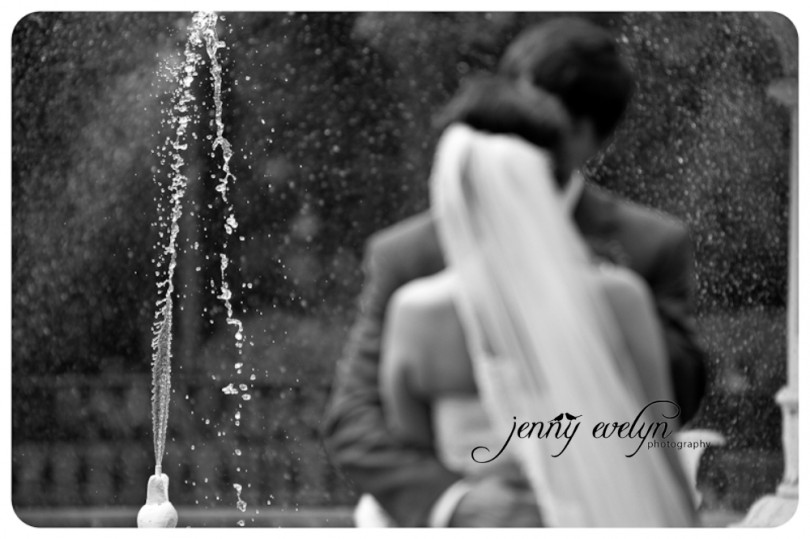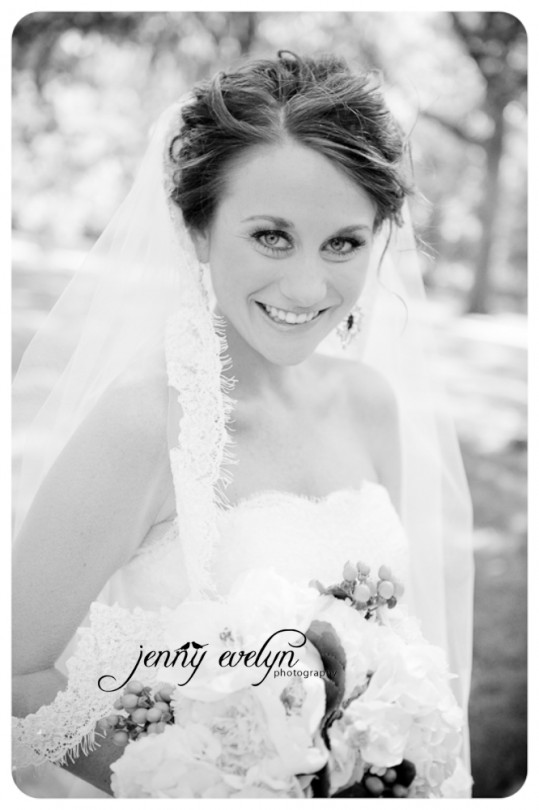 It doesn't get anymore Southern than Spanish moss!  Love it!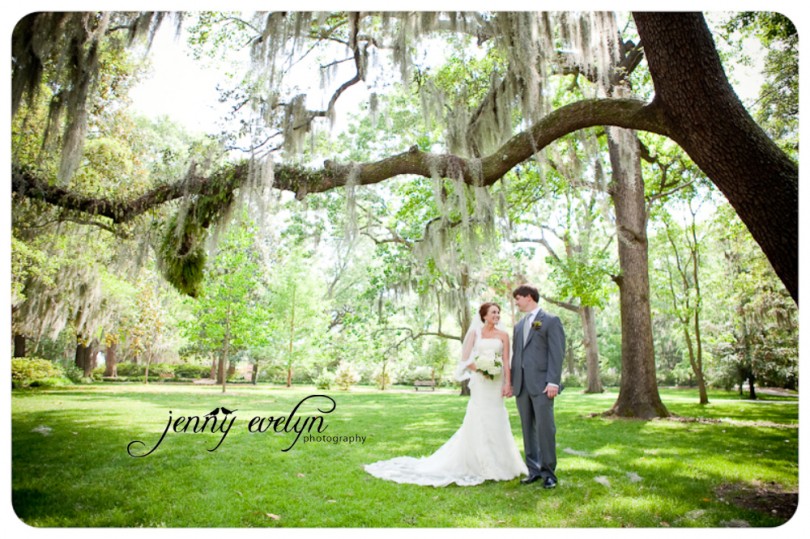 Scott was quite the dashing groom.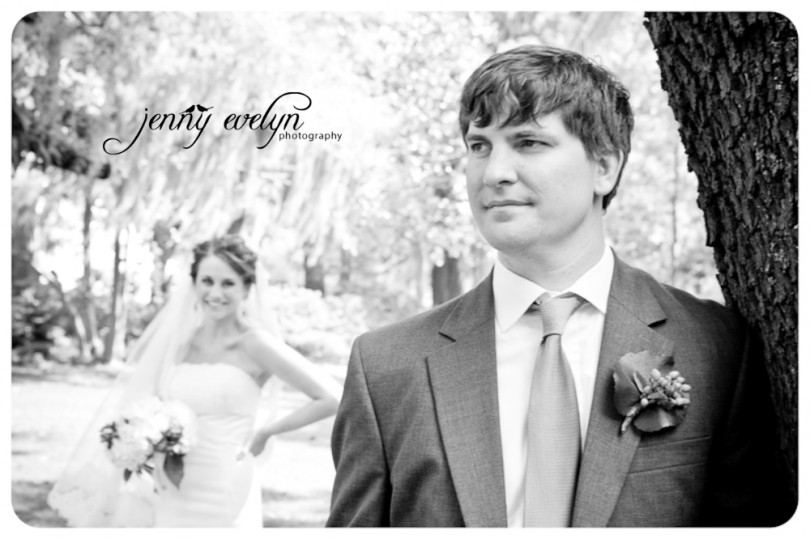 I love the two perspectives here!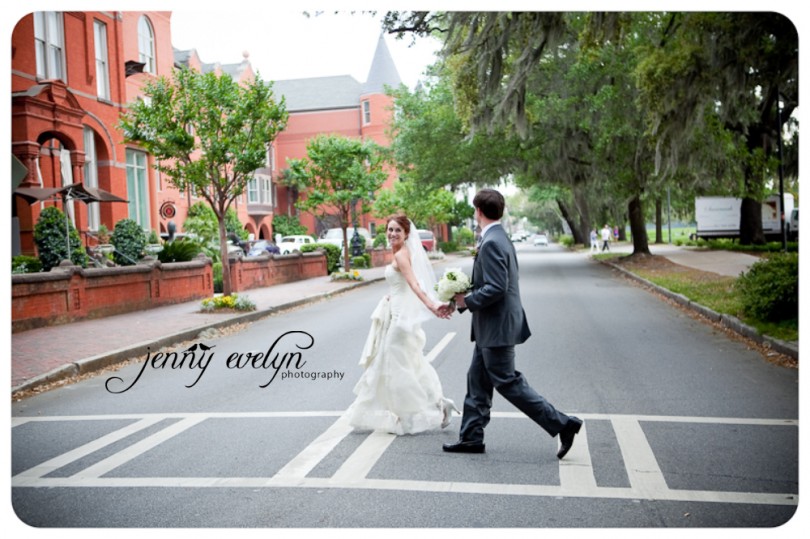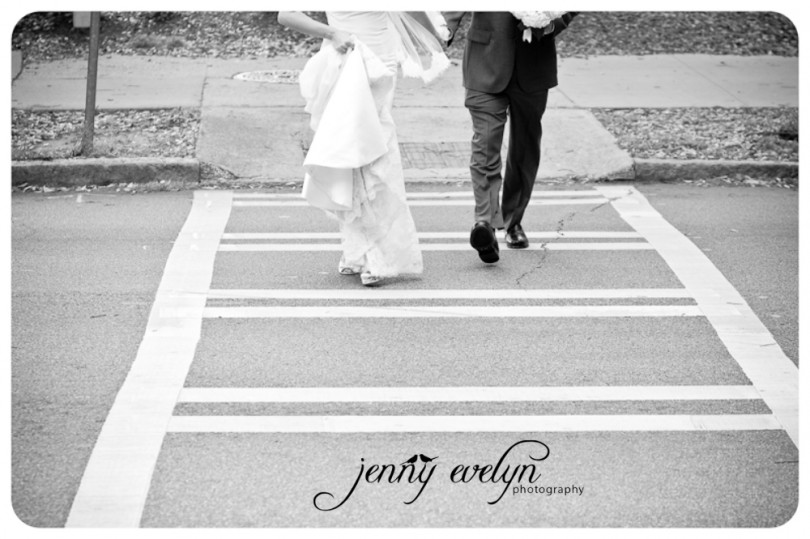 The handsome groomsmen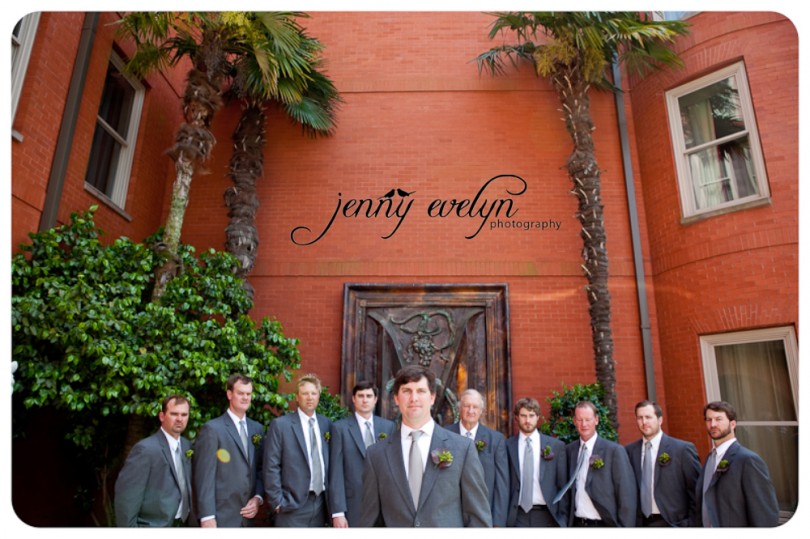 The lovely bridesmaids.  Can you believe Ashlee's mom made all the bridesmaid's bouquets & the groomsmen's boutonnieres?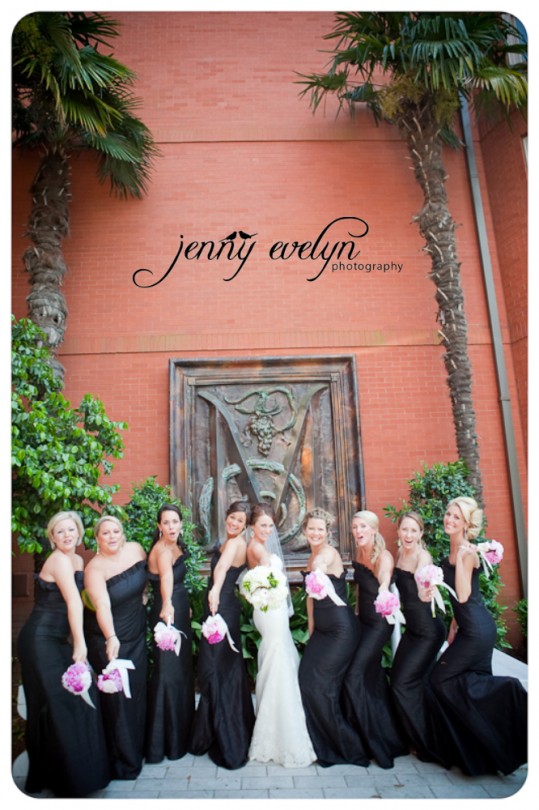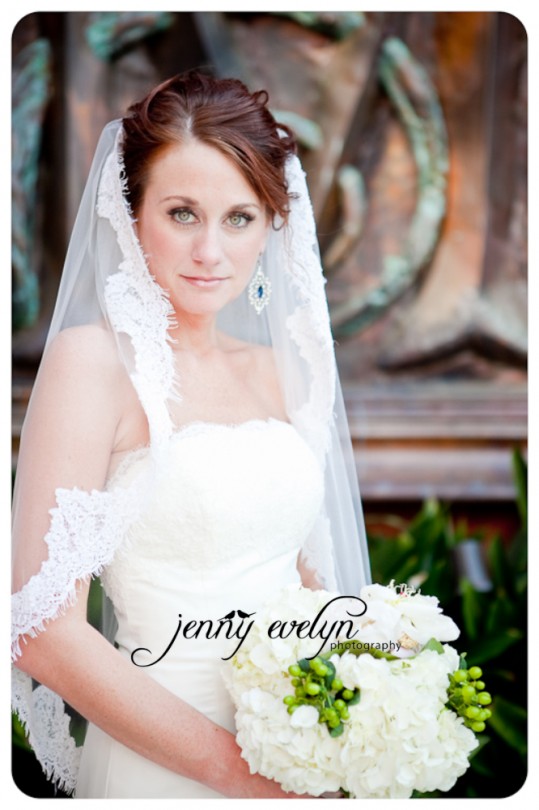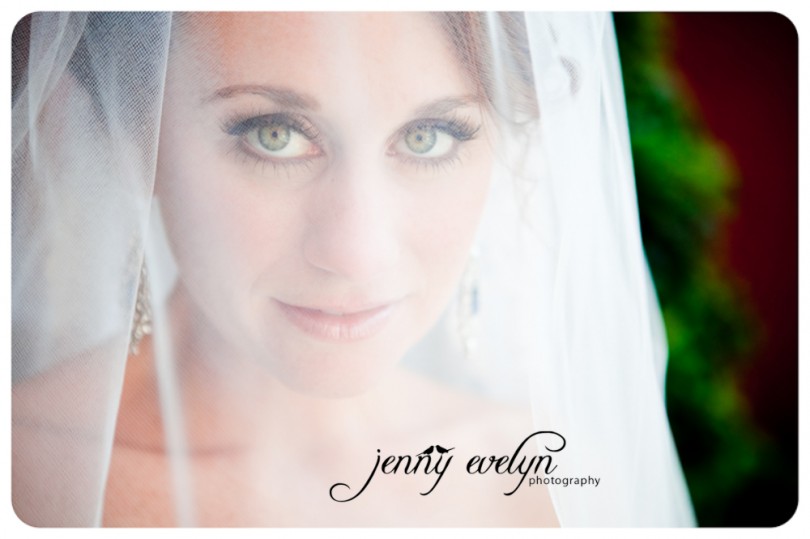 When it was time to head off to the church, the wedding party rode the trolley.  Ashlee, her dad and her flower girl rode in a beautiful white Rolls Royce.  And check out the red carpet!!  This day was really fit for a princess!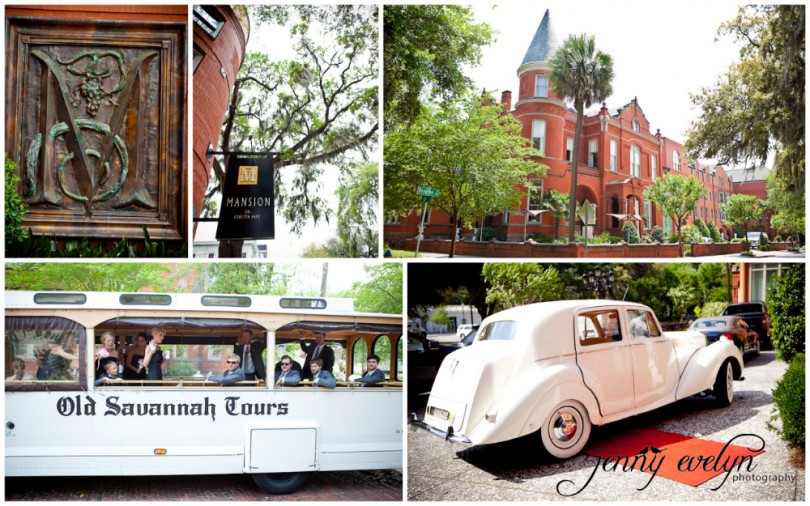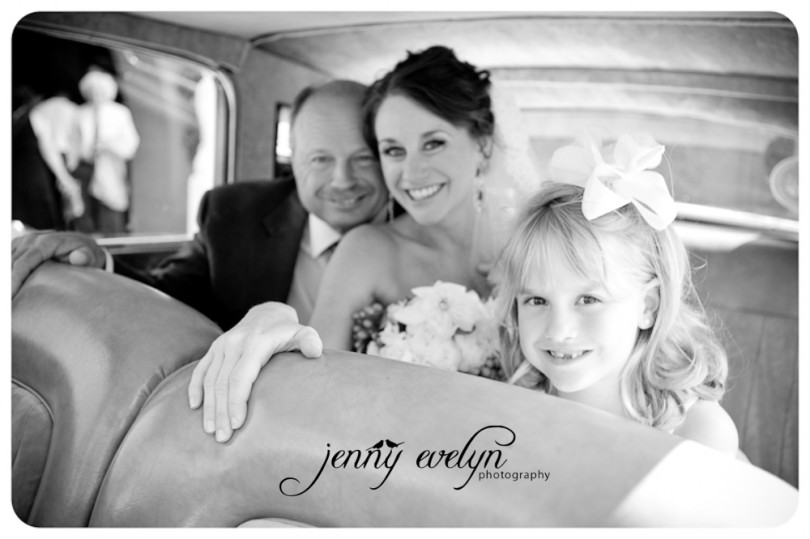 Headed over to the church.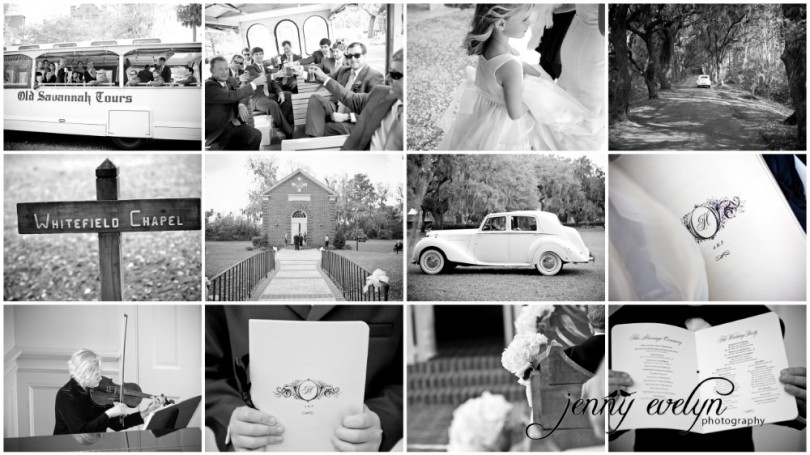 The couple exchanged vows in Whitefield Chapel at Bethesda Academy.  This chapel, built in the 1700s by Rev. George Whitefield, is filled with history.  It is beautiful in its simplicity, and the perfect place for a Savannah wedding!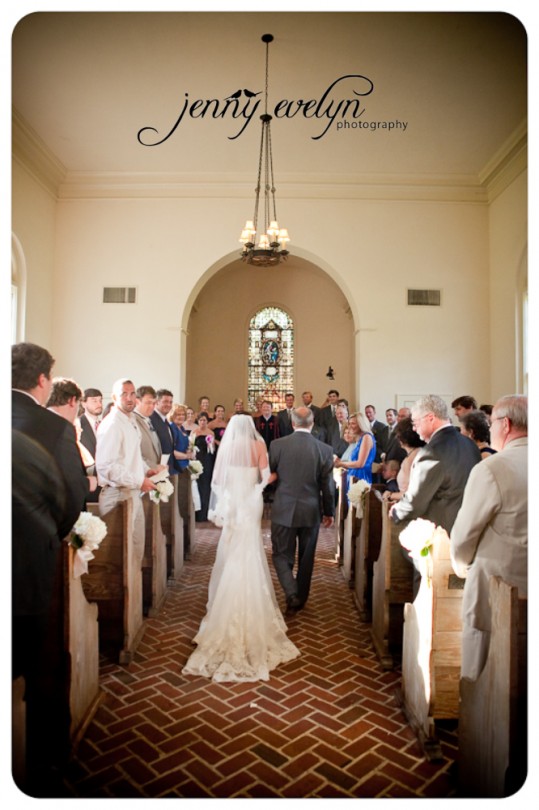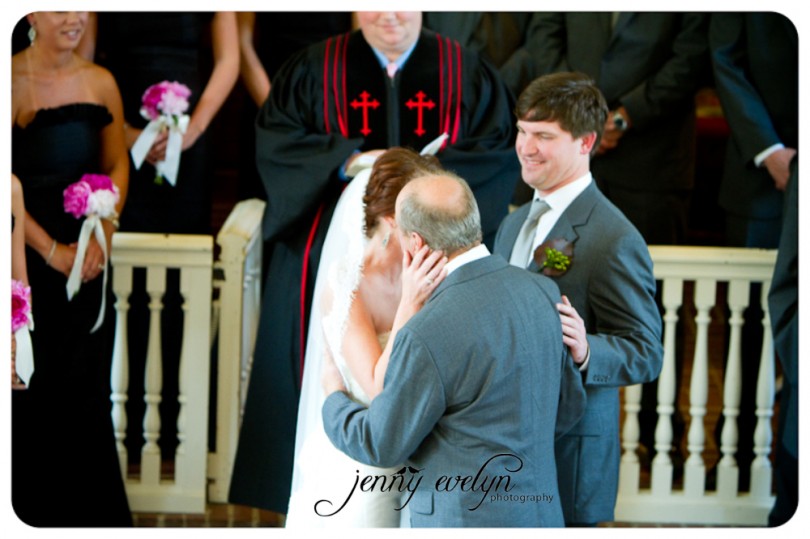 Exchanging rings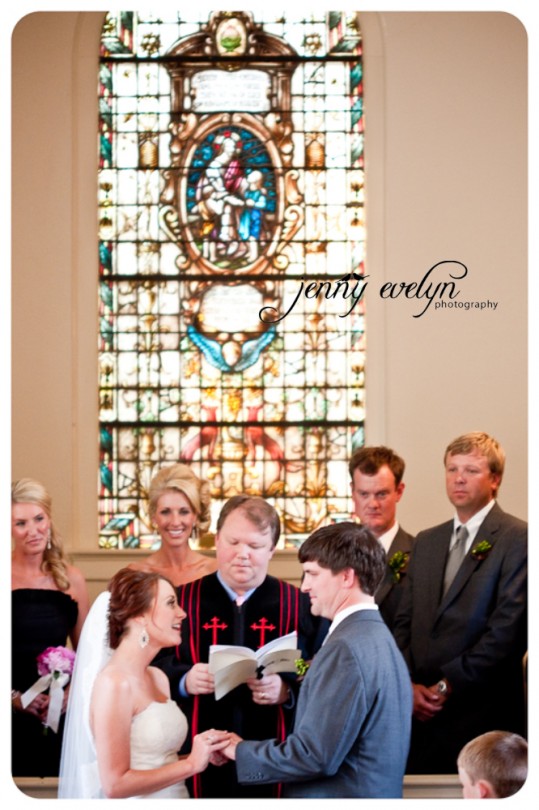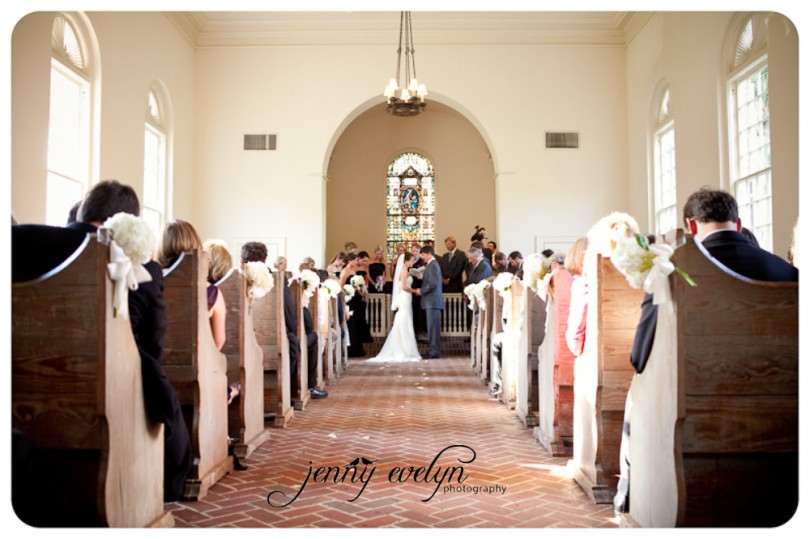 Sealed it with a kiss!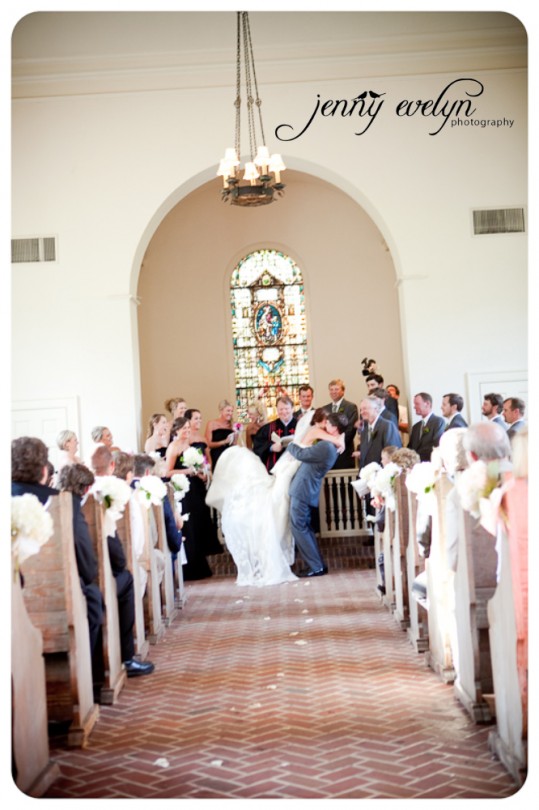 The new Mr. and Mrs. Scott Hill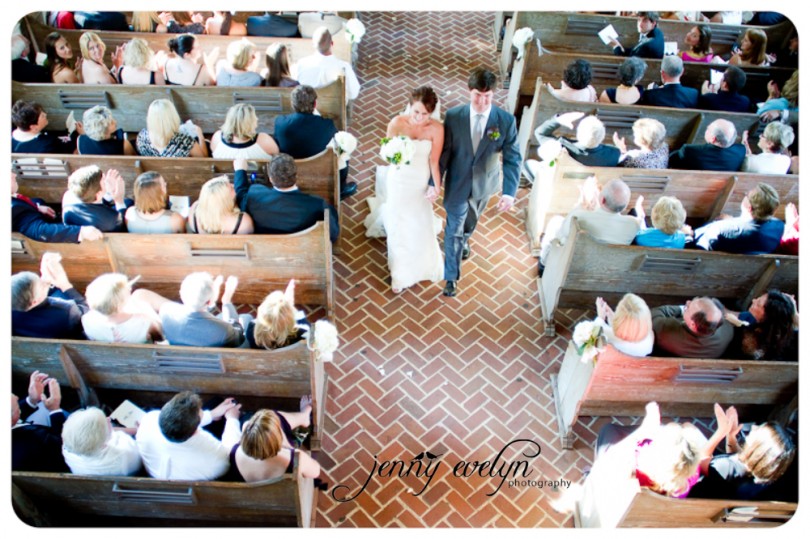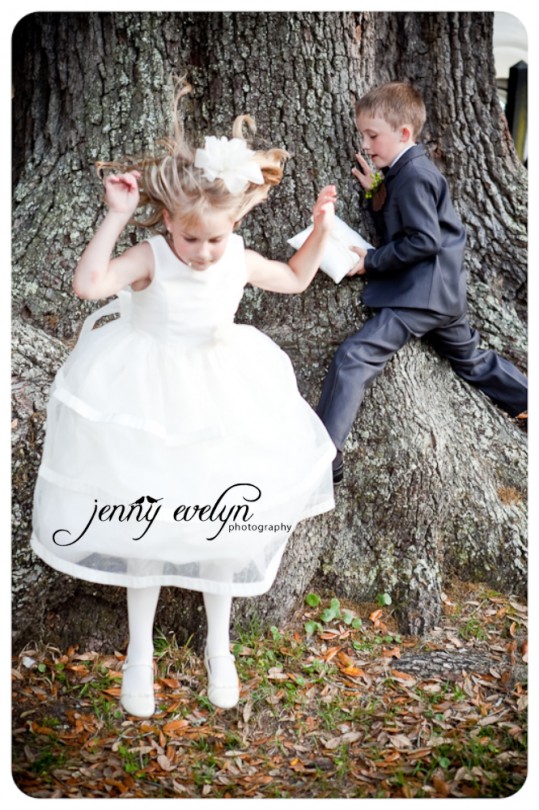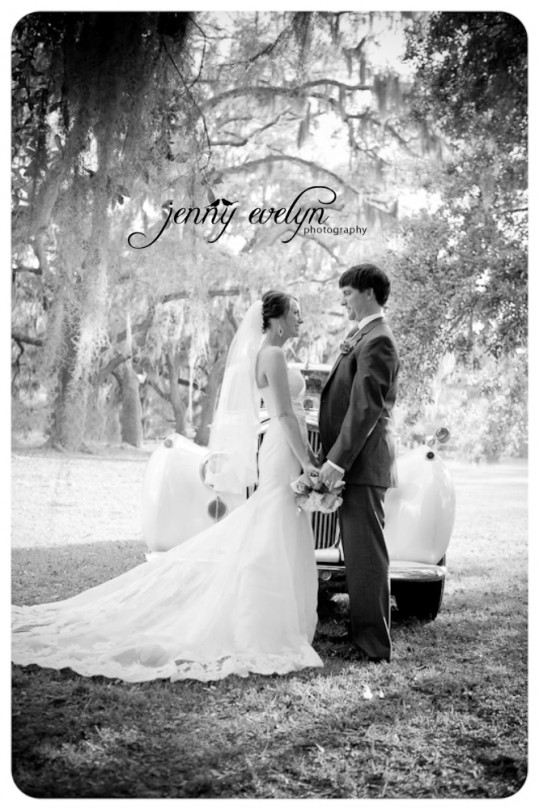 Love it!!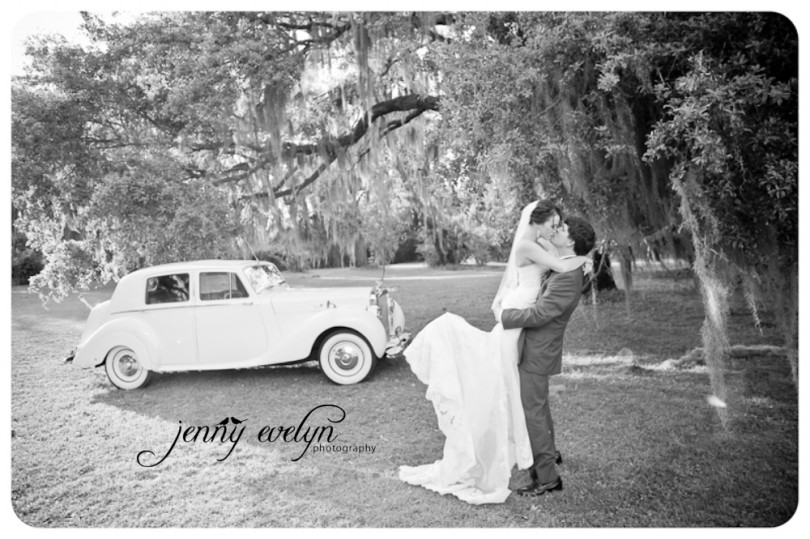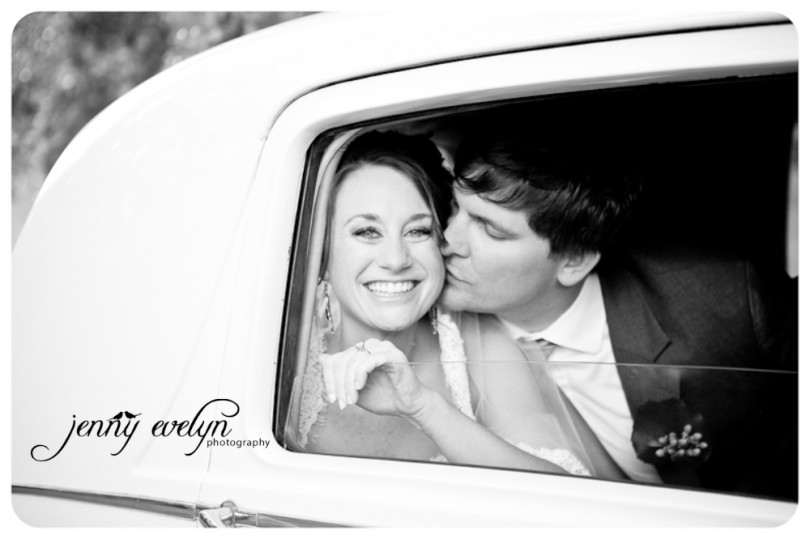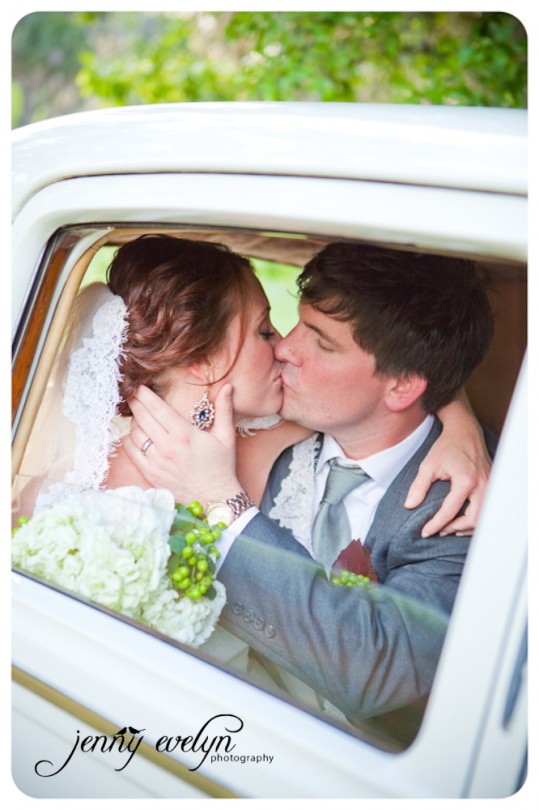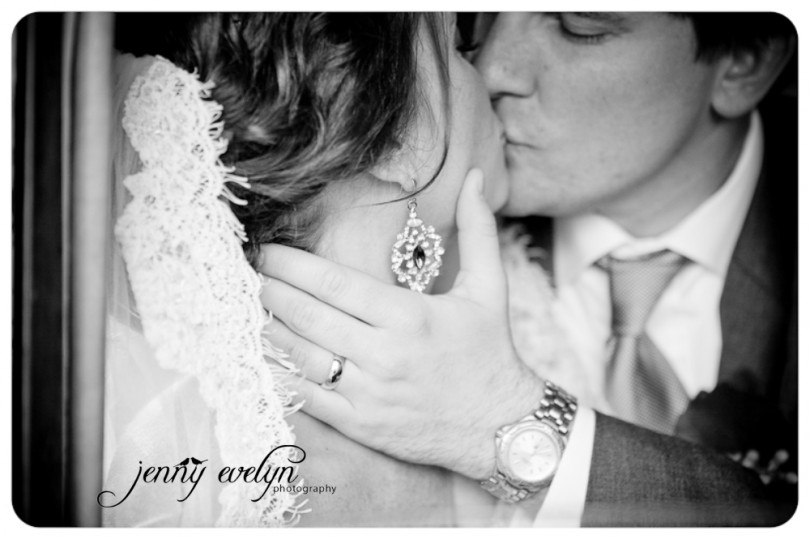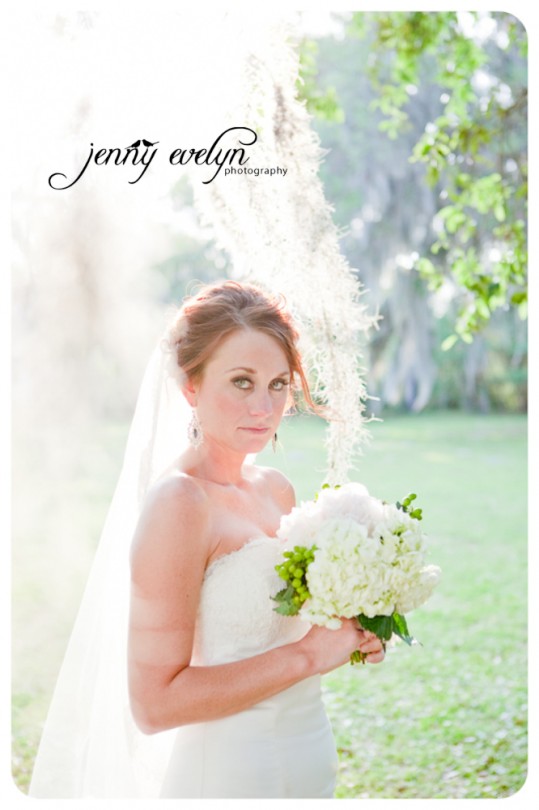 Beautiful couple + Beautiful light = AHHHH-mazing!  You can see a few more of this series in the first look – HERE!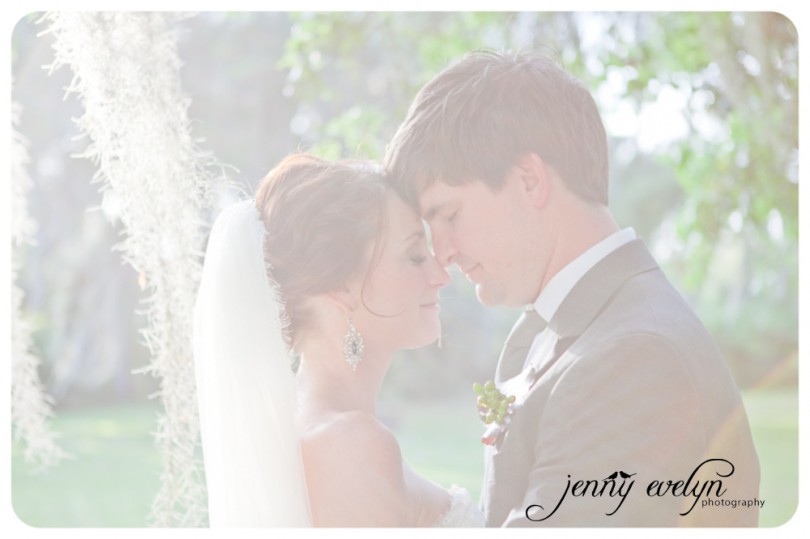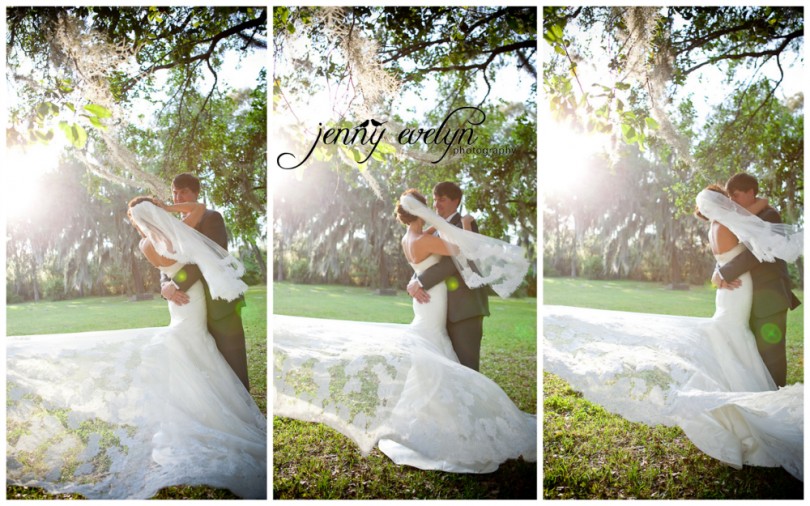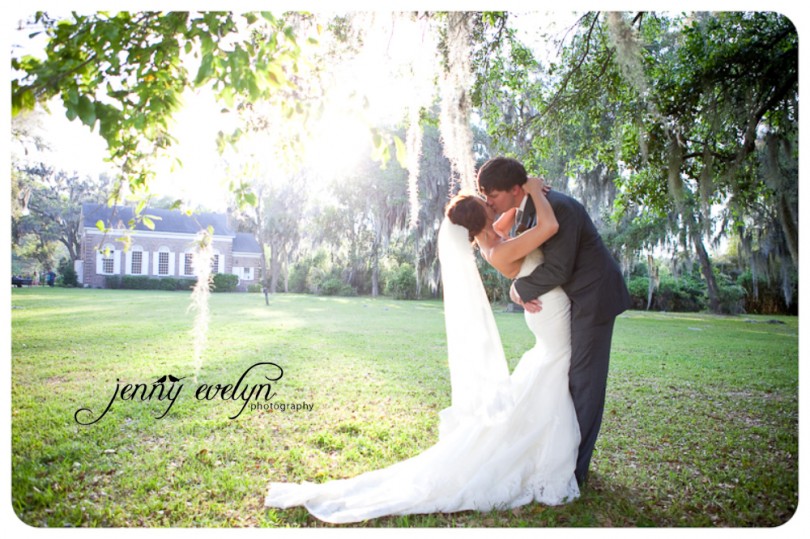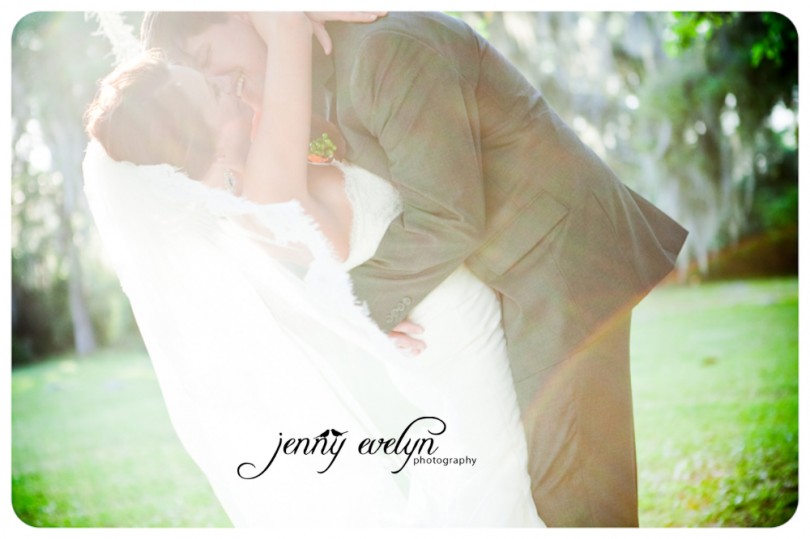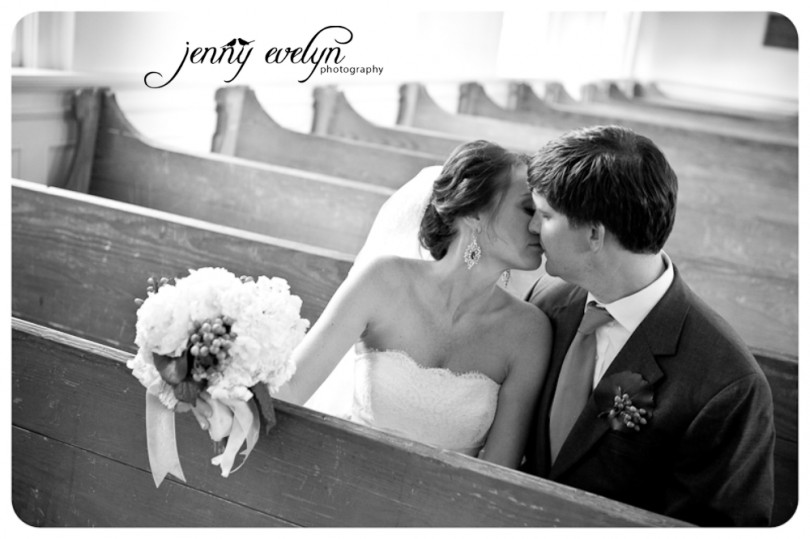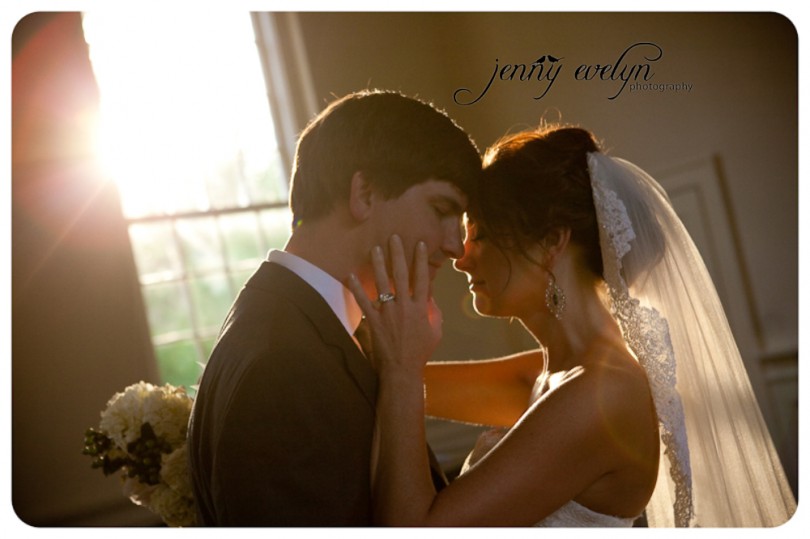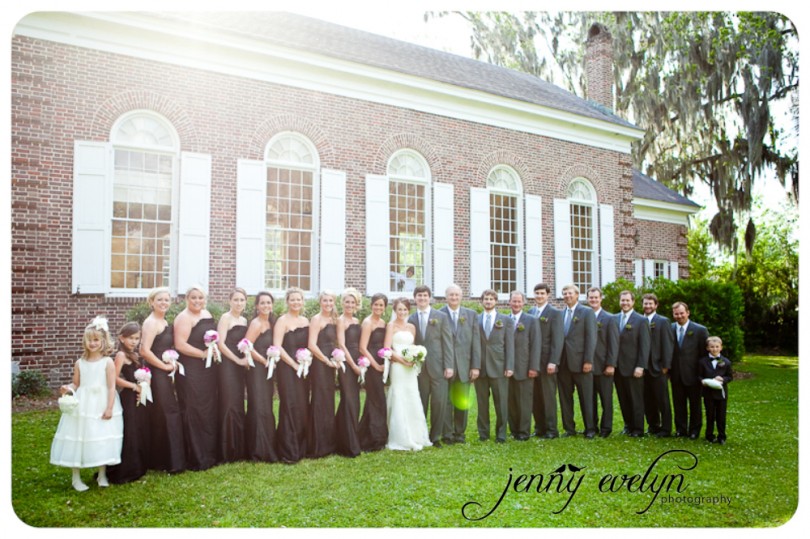 Then it was off to the reception at The Mansion's beautiful restaurant, 700 Drayton.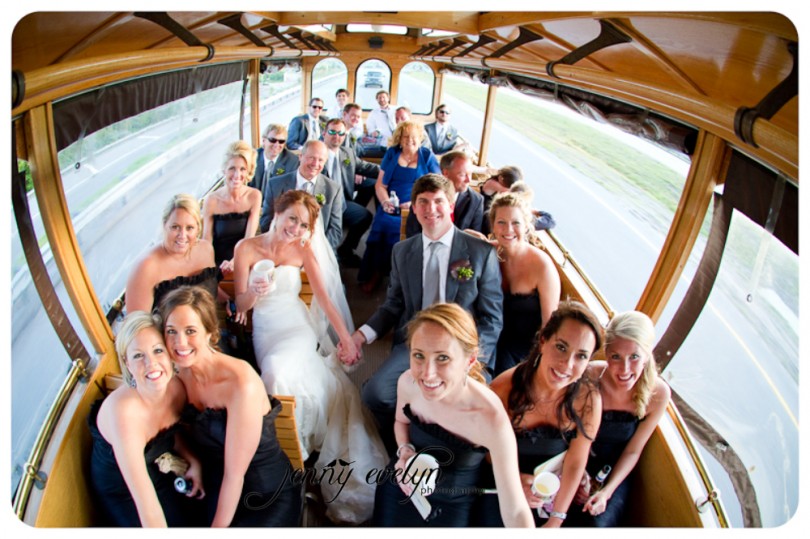 The Mansion is filled with amazing art, and I just had to get a few shots of the bride in the gallery.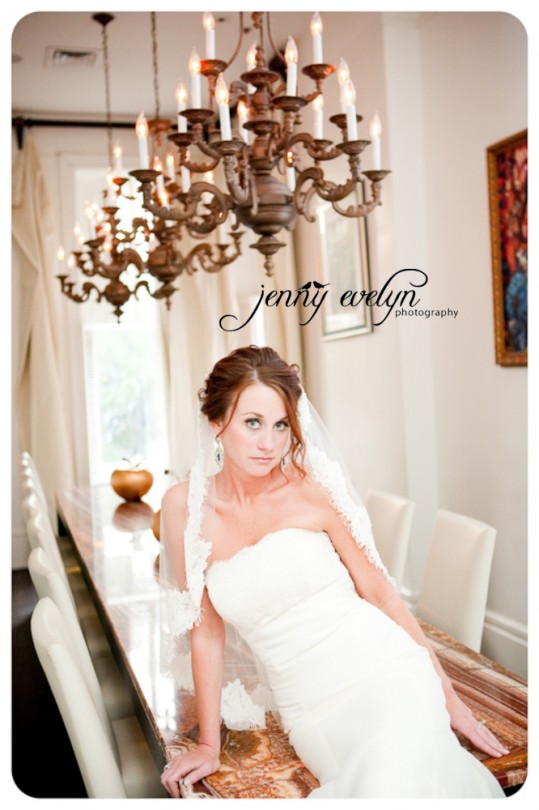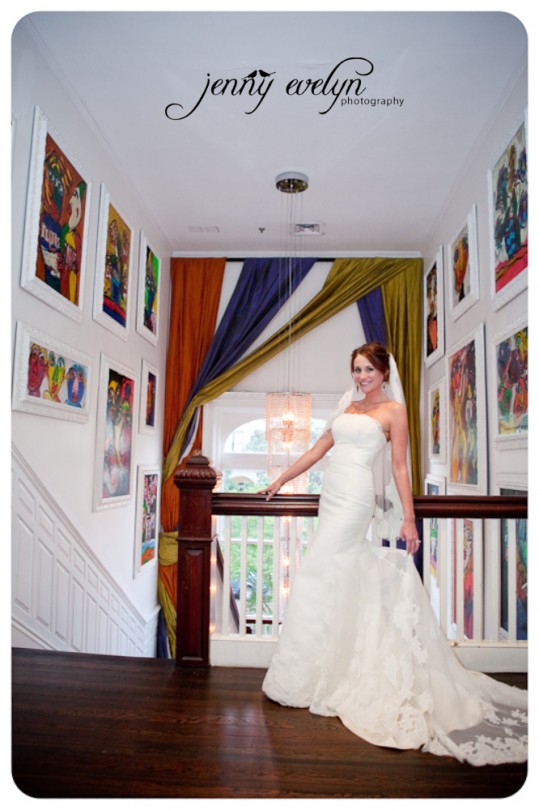 Love this chandelier!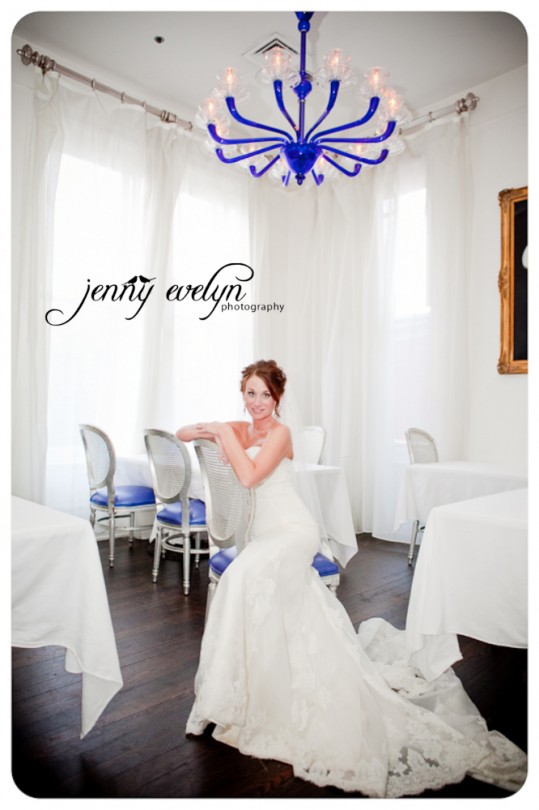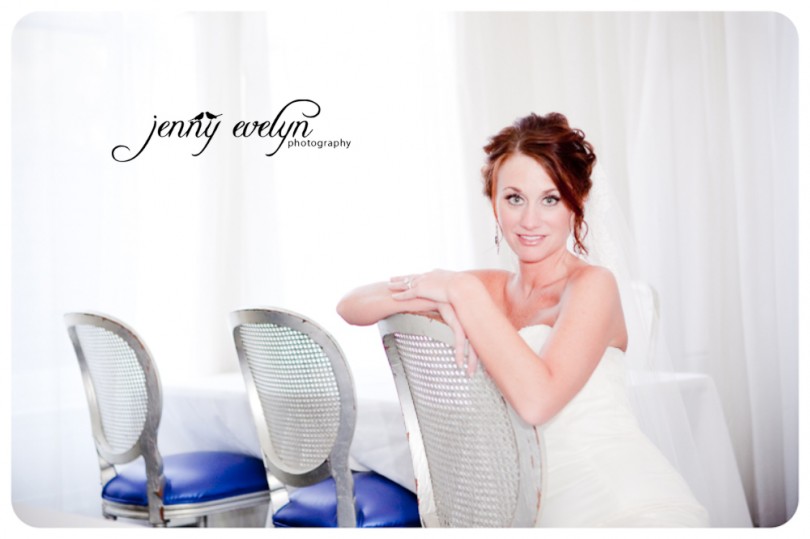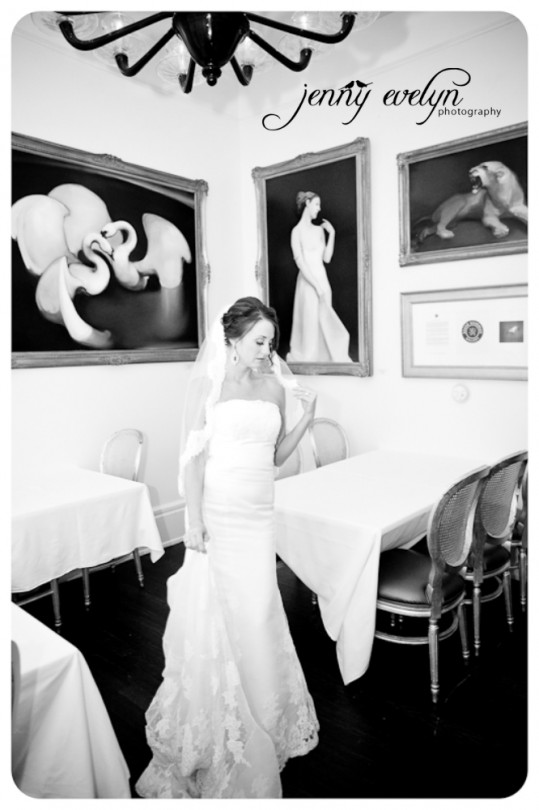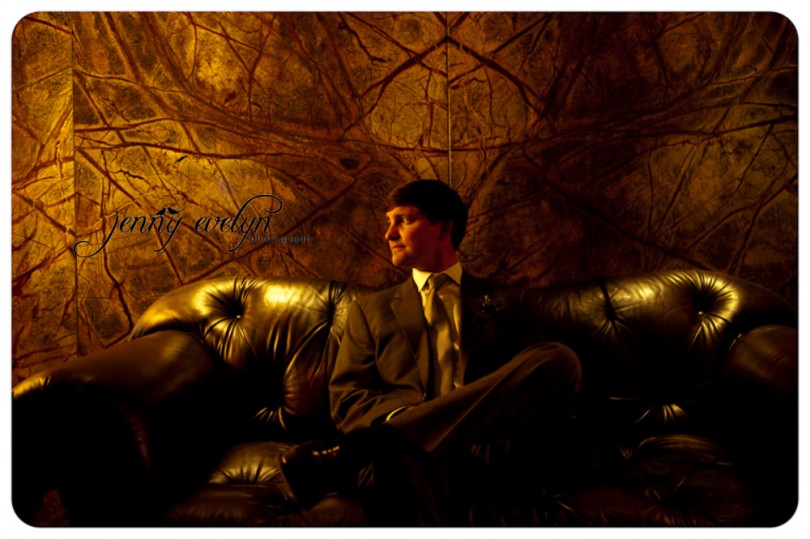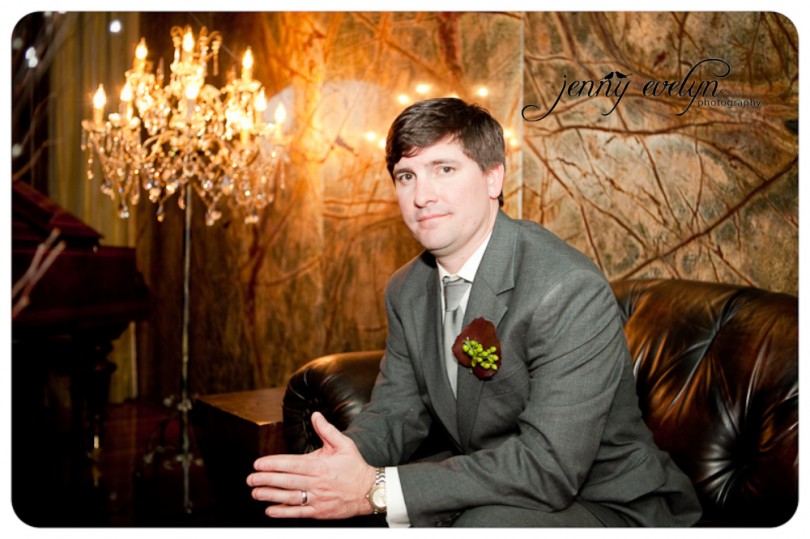 When the guests entered the reception, they were greeted with champagne.  And take a look at Ashlee and Scott's classic cake, created by Kathy Reed, a friend of the family.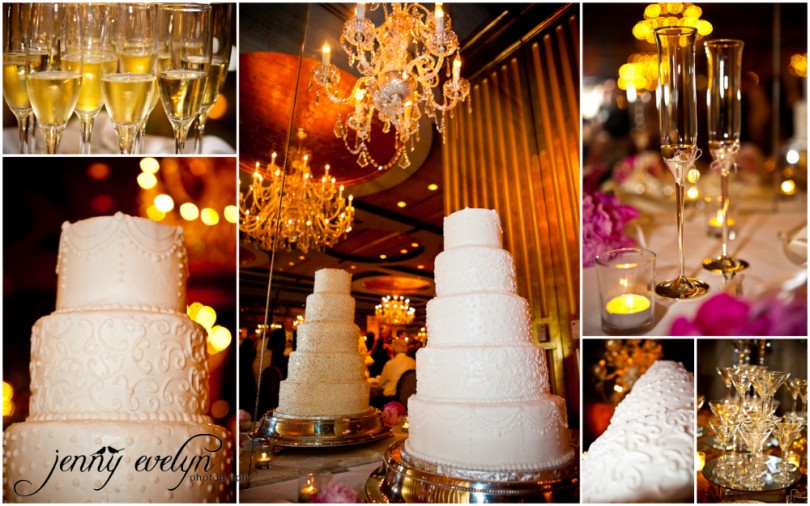 The groom's cake was made by Ashlee's mom!  Go Dawgs!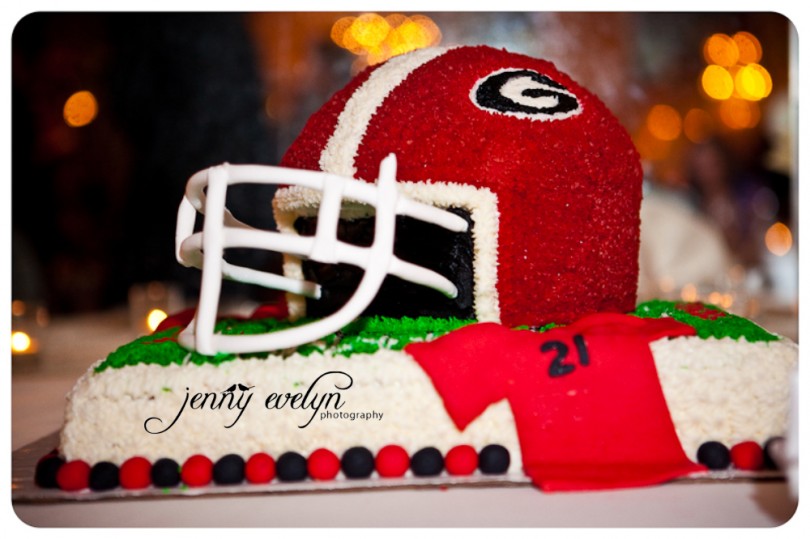 First Dance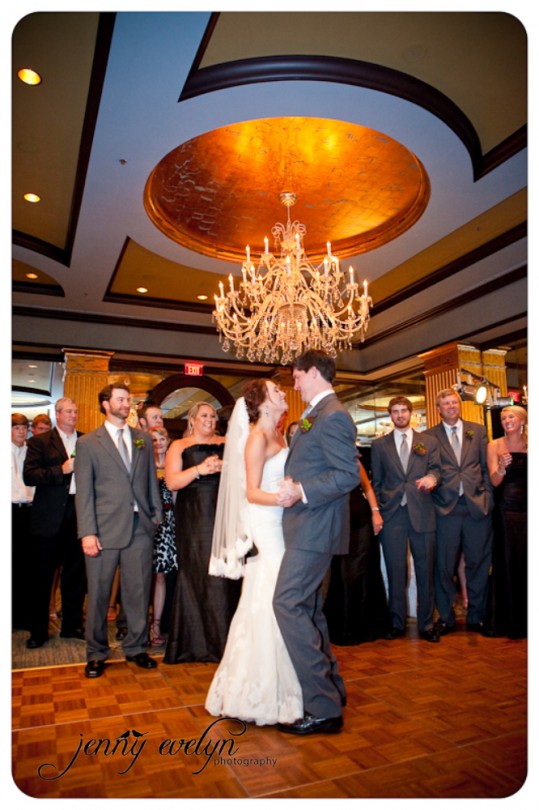 . . . and the dip!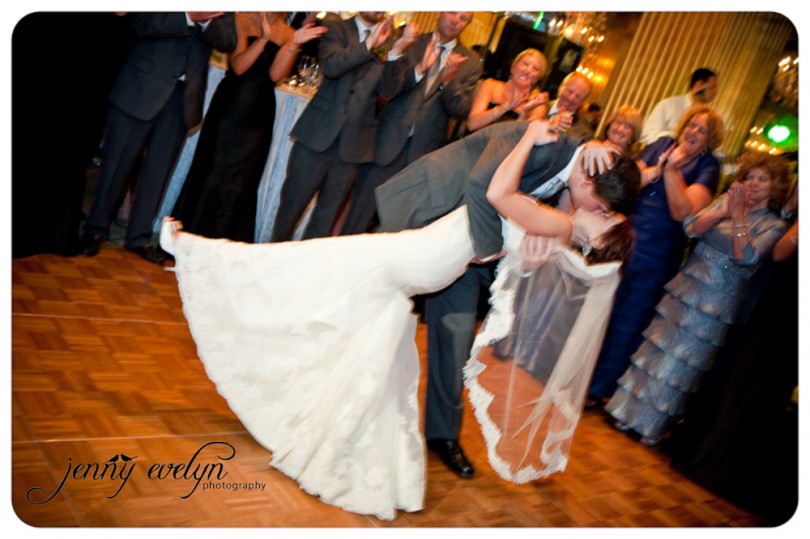 Ashlee and her sister also shared a special dance with their Poppy.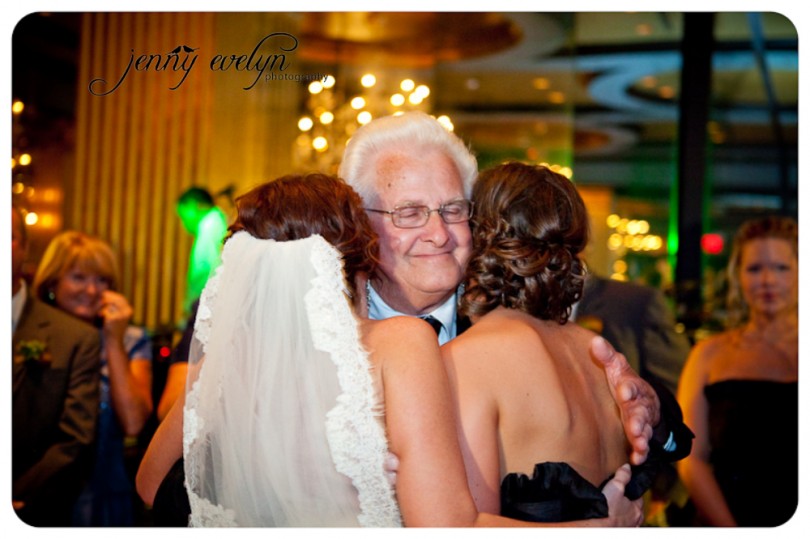 When it was time to dance, the guests were invited to kick off their heels and get comfy in some flip flops.  And let me tell you, these guys knew how to kick up their heels and DANCE!!  Music from the Nu South Playaz kept the crowd dancing all night!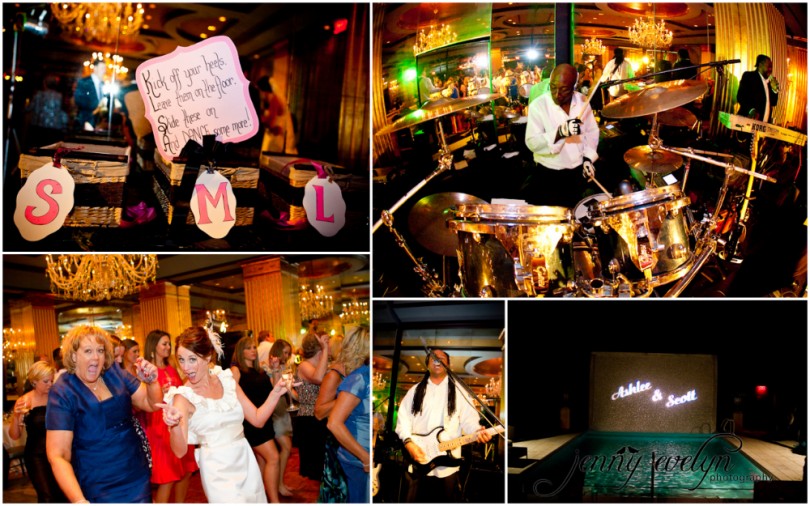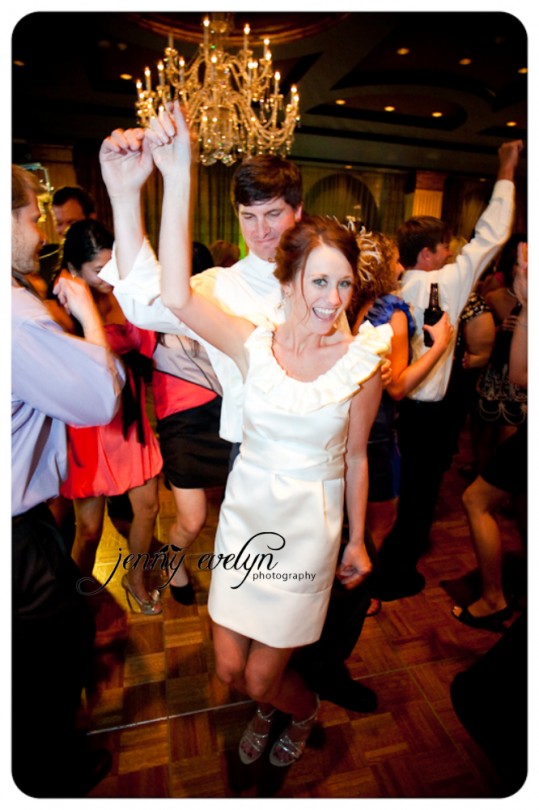 So Ashlee, I just have one question. . . .Can you teach me how to Dougie??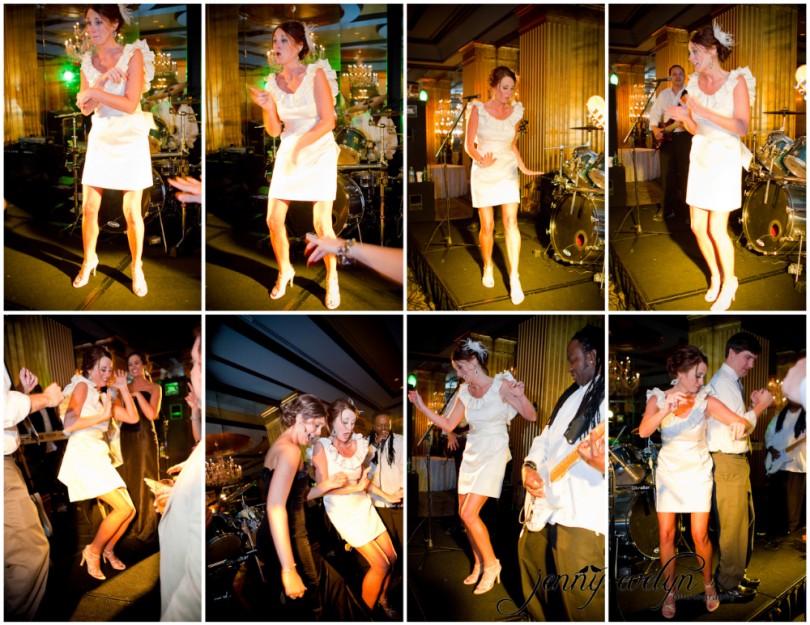 The bride and groom chose the most adorable favors!  They are both pharmacists, so they gave their guests little pill bottles filled with pralines and pecan rolls from River Street Sweets.  Yum!!  When it was time for the couple to leave for the honeymoon, guests rang tiny bells to "salute the bride and groom" and wave flags that said "And they lived happily ever after!"  So sweet!!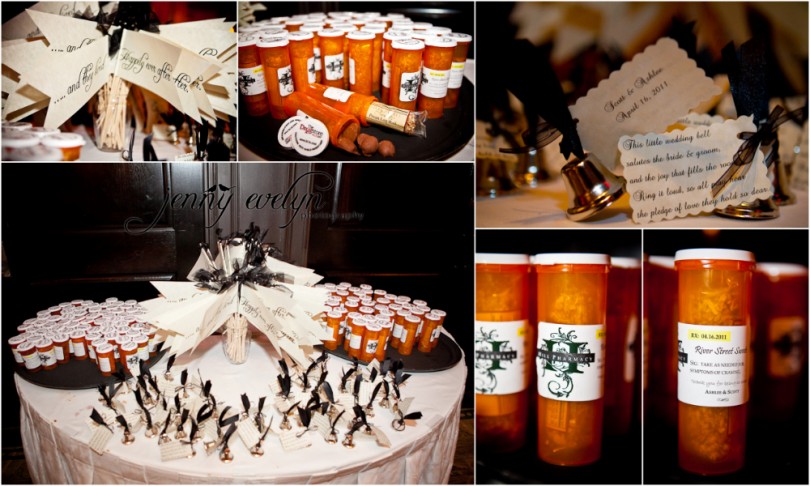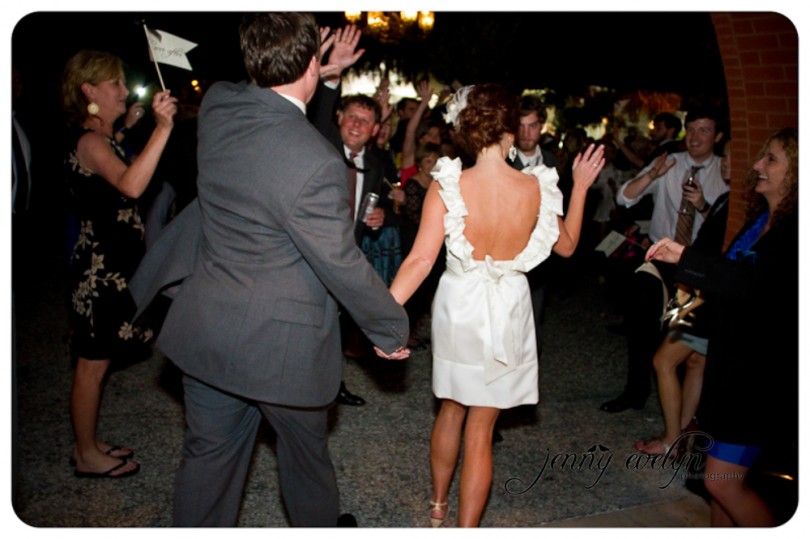 The couple rode away in Scott's dad's classic Chevy 442 driven by his uncle.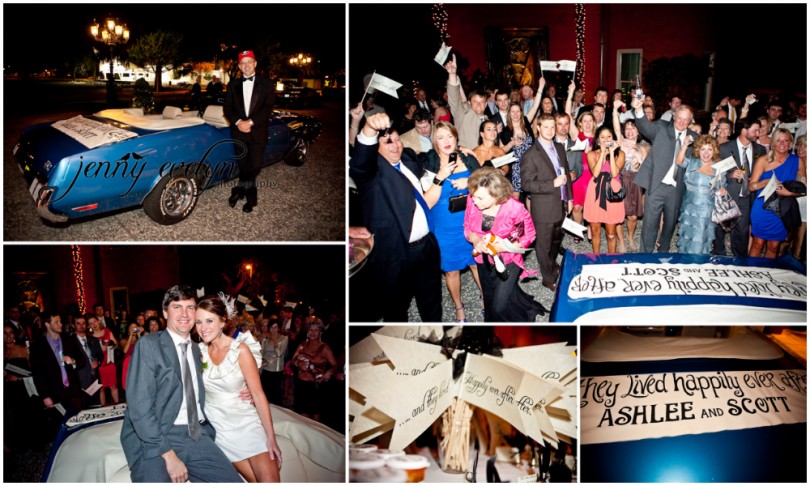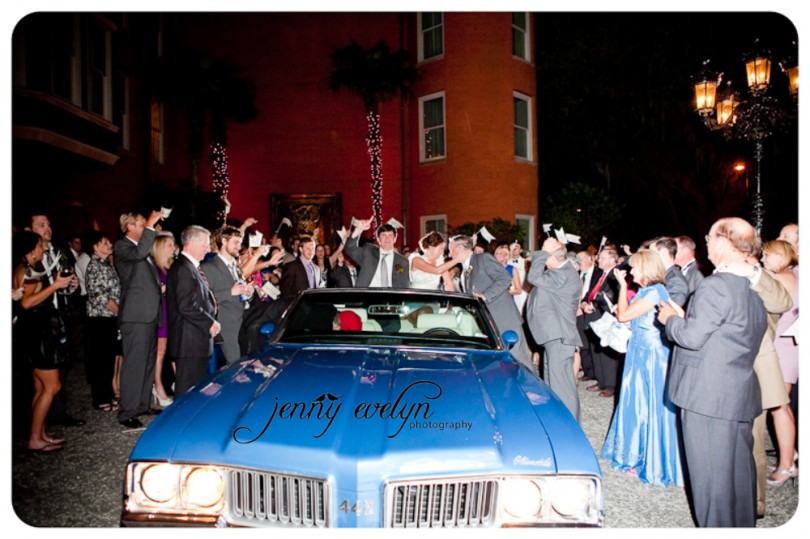 Scott and Ashlee, thank you for sharing your special day with me!  I had so much fun, and I can't wait to show you more!!
Comments are closed.