Ashley & Beau's Plantation Wedding.
June 16, 2009 |
Ashley & Beau tied the knot at the beautiful Tucker Plantation in Colbert, GA.  I had such a blast with this fun couple as you saw in their first look.… there was lots of personality to work with. Here is a preview of their day.
The rain held off for us and we got lots of outdoor photos. The clouds were fab!  Beautiful Tucker Plantation.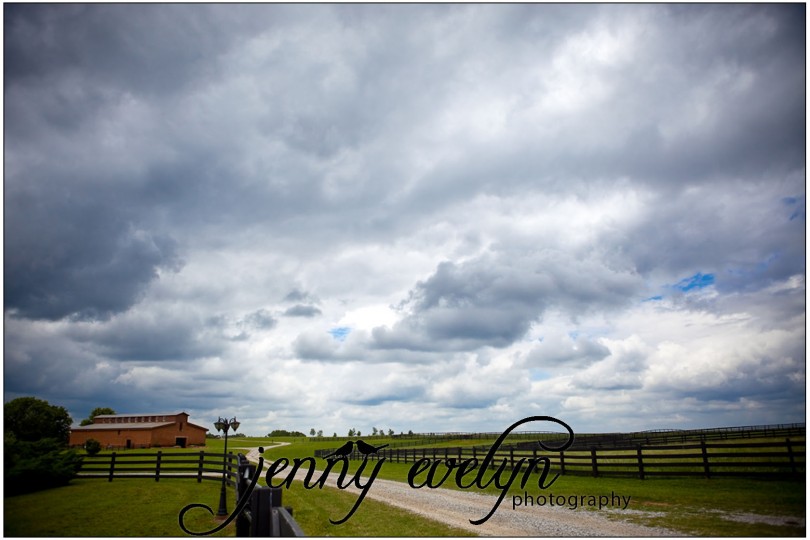 Ashley and her girls got ready in the bridal suite in the barn where the ceremony and reception were held. The gorgeous exposed wood and cowboy gear totally set the mood.
Her dress was so light and airy!  It was really fun to play with in the blue sky shots.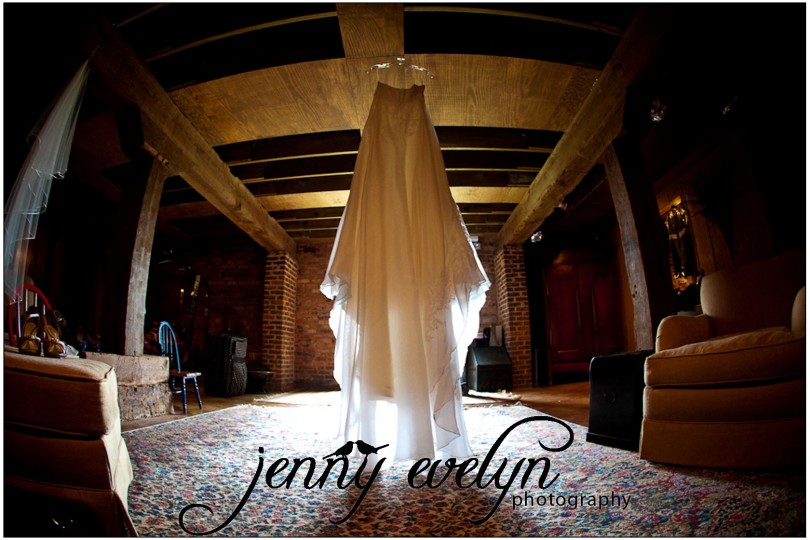 One of Ashely's MOH's Whitney added a special touch by sewing in a tag of Ashley's initials into her dress.  Her something borrowed was a beautiful antique pendant that belonged to the grandmother of her bridesmaid Melinda.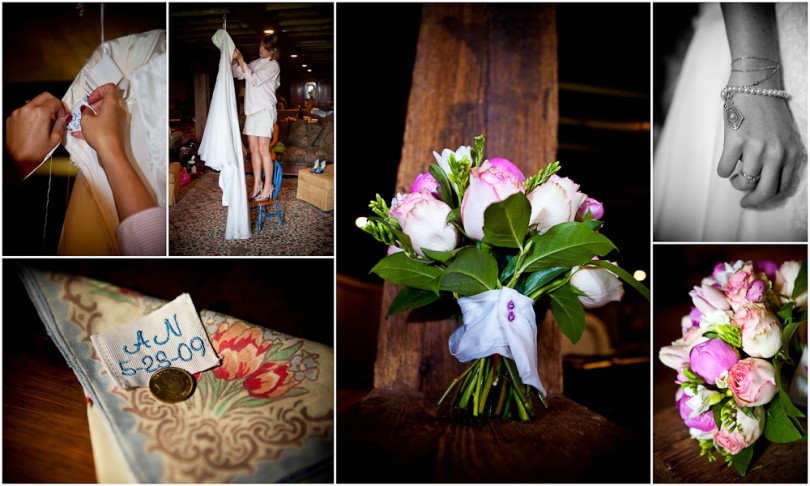 Her flowers were just perfect too.  European Floral Design did an amazing job from the bouquets to the lovely arrangements at the ceremony and reception.
A cowboy and the rings.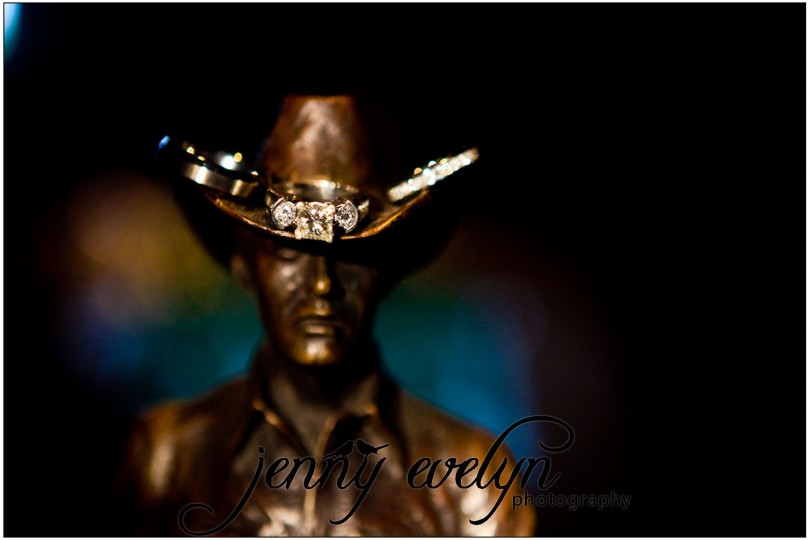 Ashely is a hair stylist and is part of a family of hairstylists.  She had lots of options when choosing what to do with her hair.  Her cousin, Joseph, did an incredible job keeping her hair looking perfect despite the rain.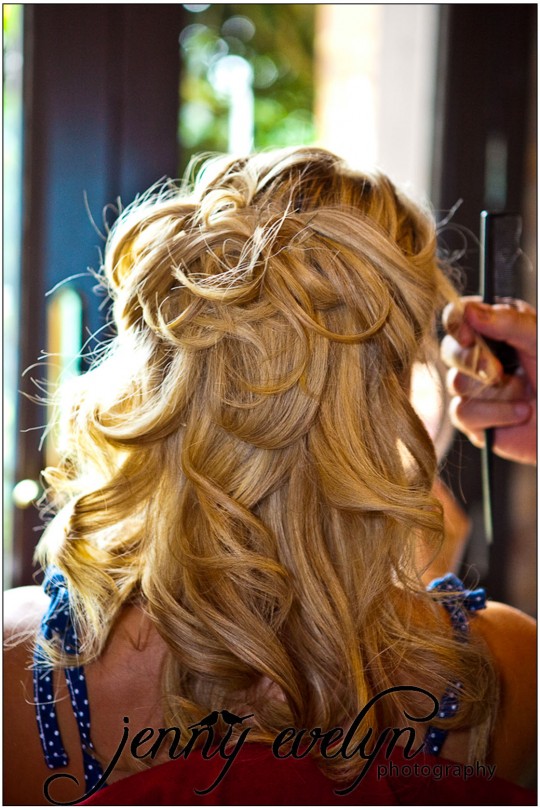 OH! I love her "something blue" shoes. Ashley wrote the names of her bridesmaids on the bottom of her shoes and the story goes… the bridesmaid's name that scuffs off first is the next to get hitched.  I love that tradition and I actually did it with my bridesmaids at my own wedding and it totally worked! hehehe.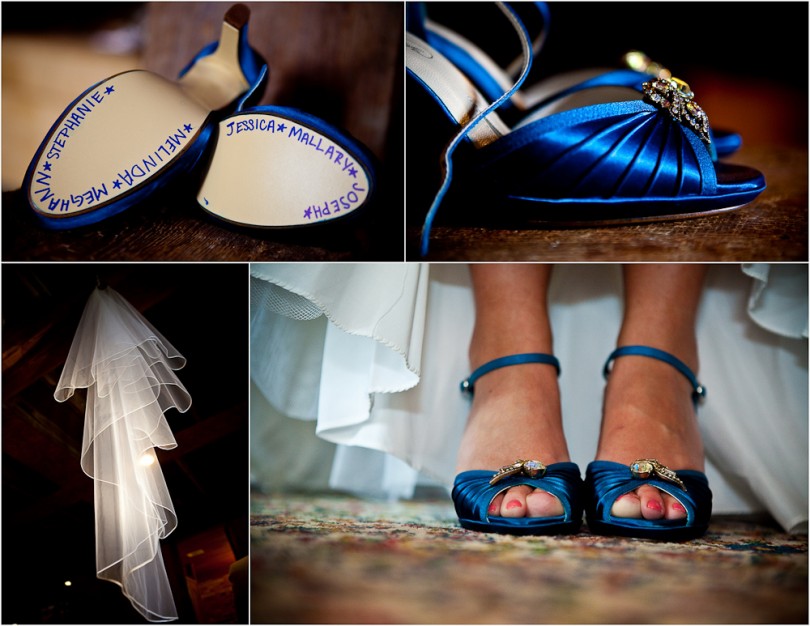 Help from mom getting into the dress.
A couple of my favs of Ashley.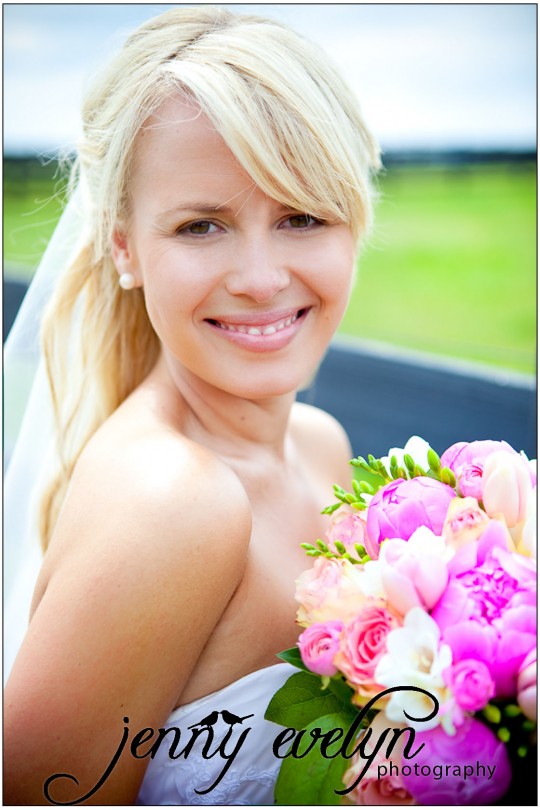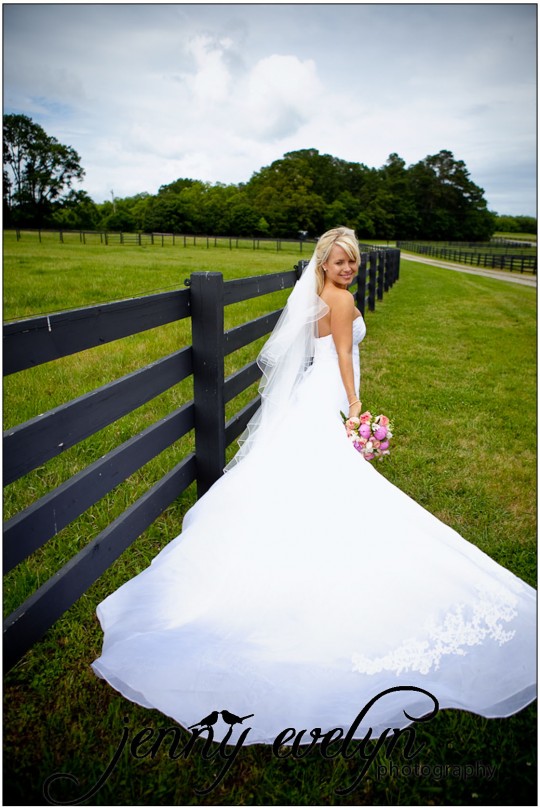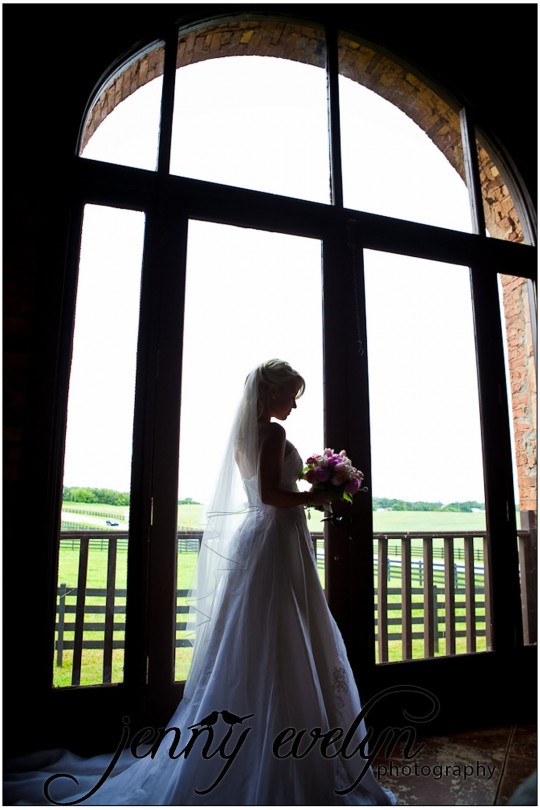 The Groom.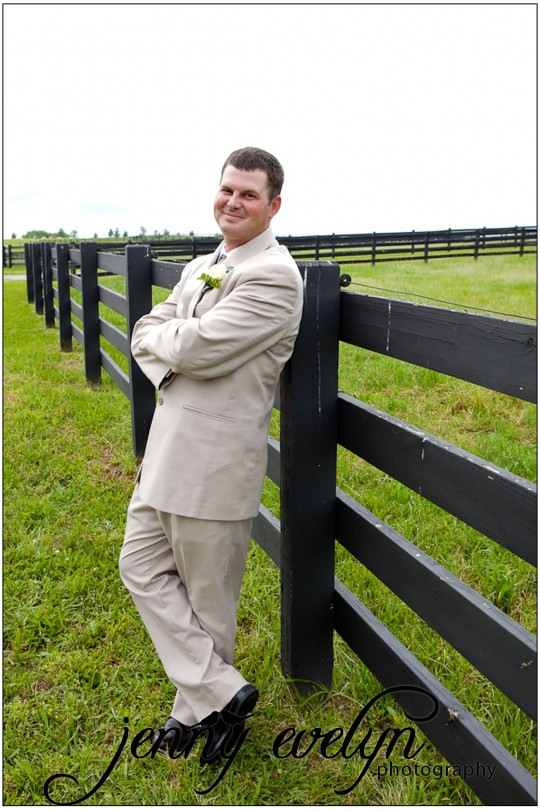 Then it was off to see her man and soon to be hubby for a private first look….. Beau was waiting with anticipation.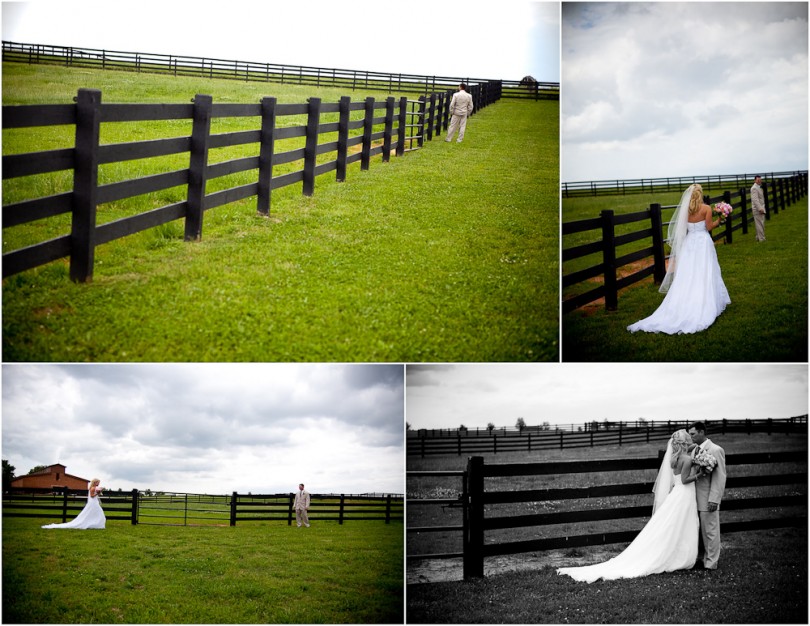 Smooch.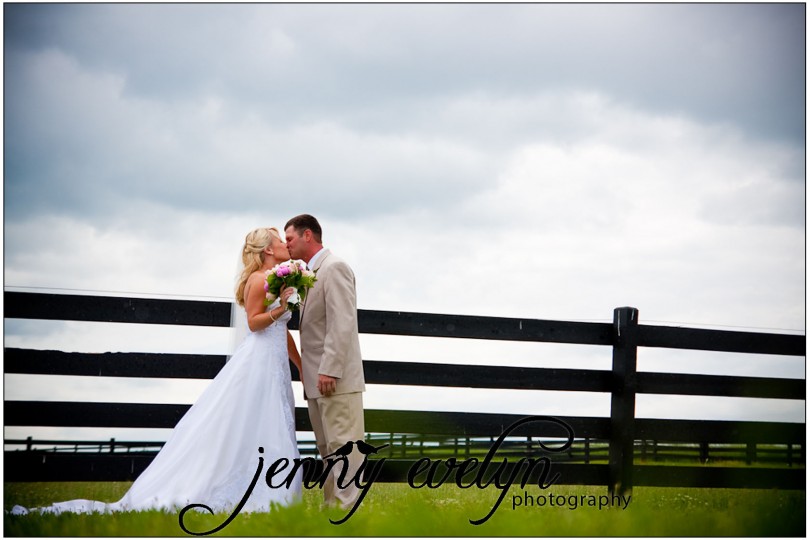 They are just so stinkin' cute.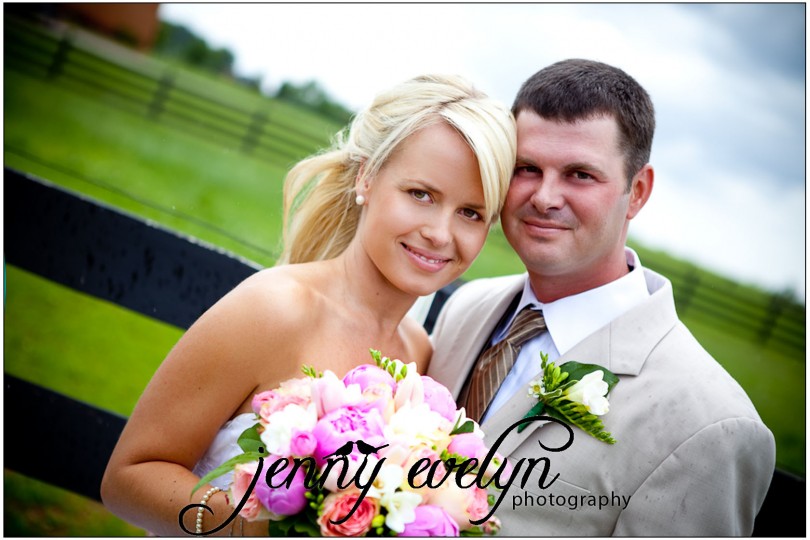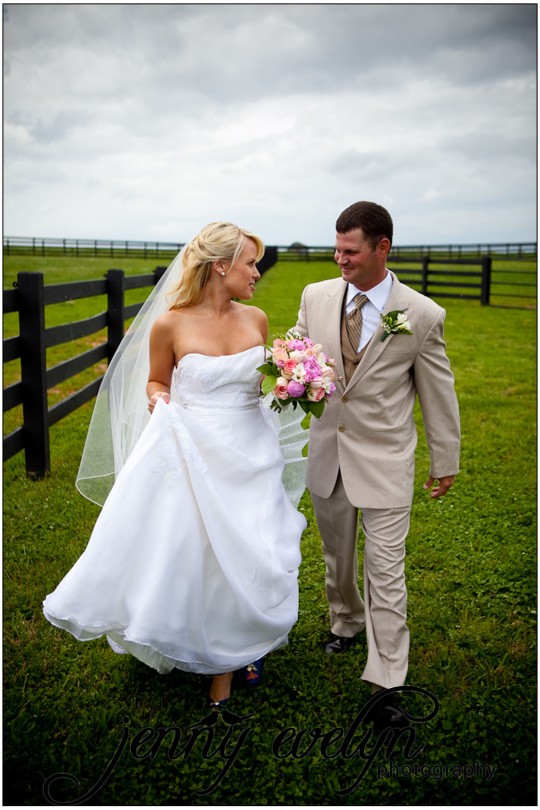 More details from the day.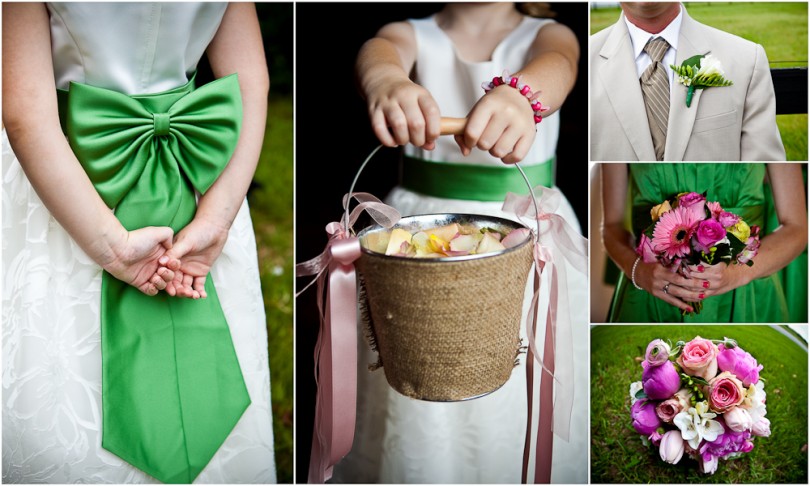 Group shot!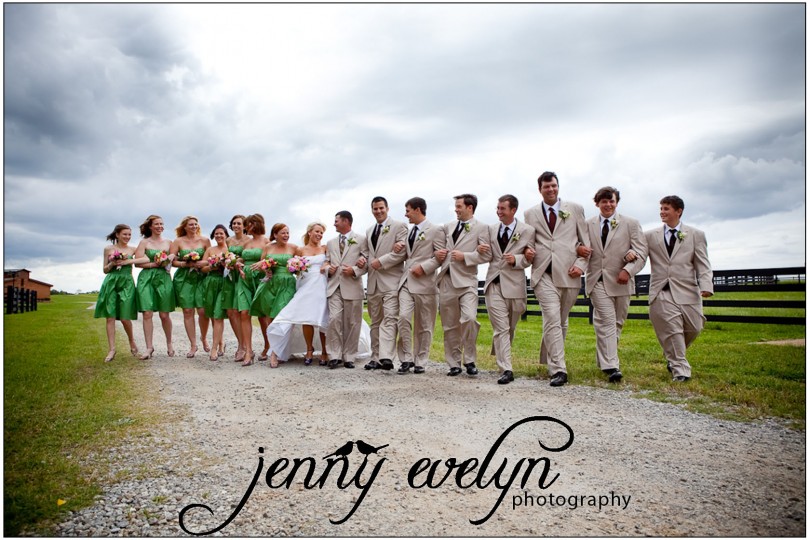 More of the sweet couple.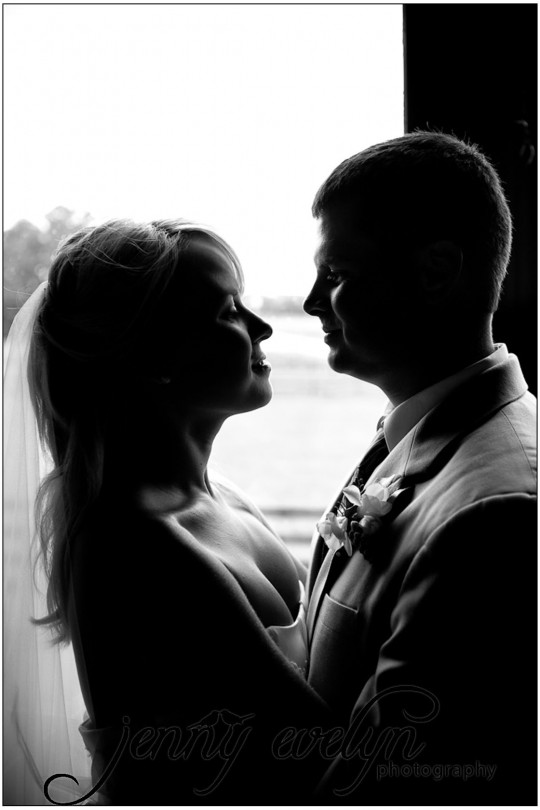 The exposed brick in the ceremony room was so rustic.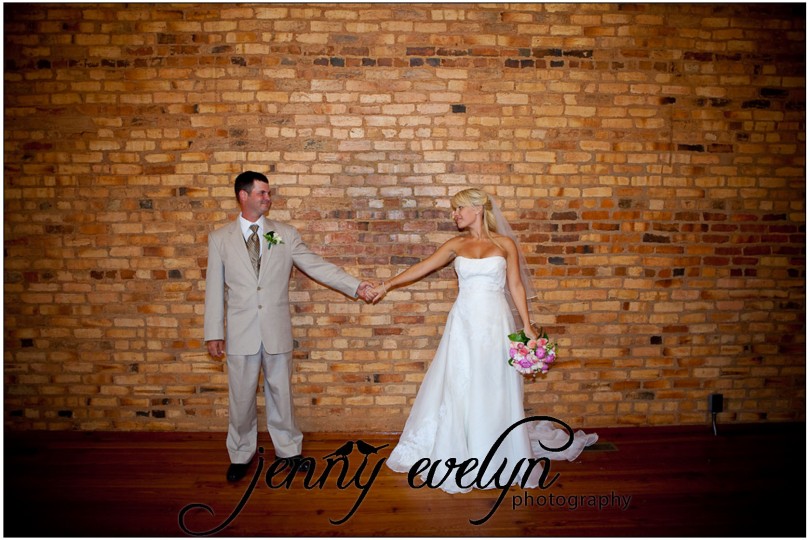 Ceremony time.  Ashely's mom got a little choked up…so sweet.   The flower girl did an incredible job too.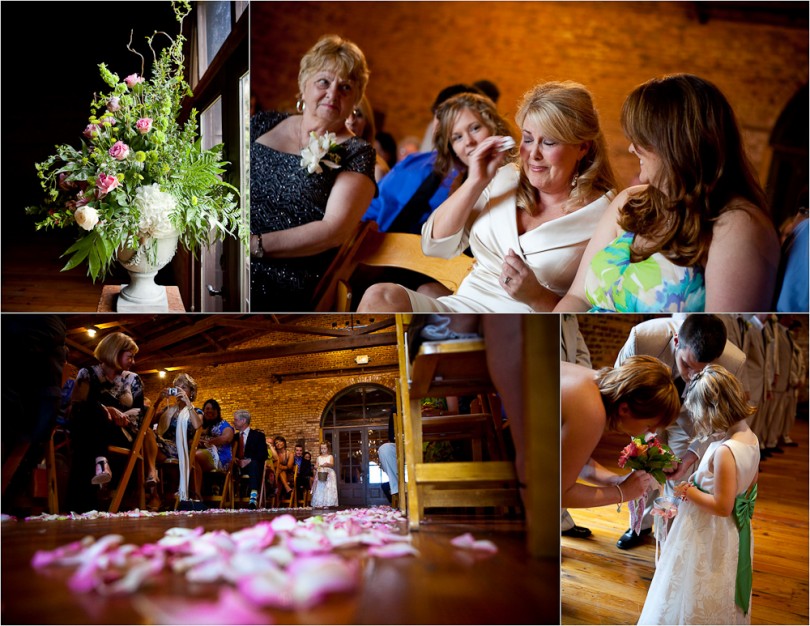 I love that smirk on Beau's face.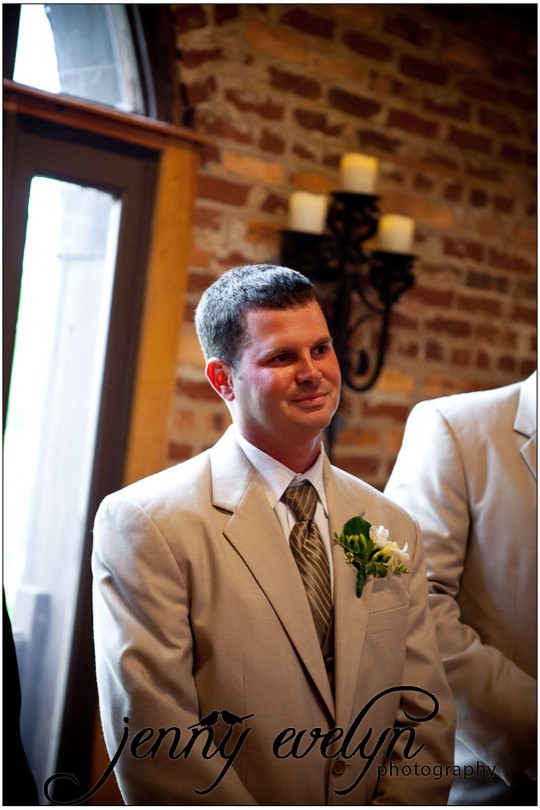 Here comes the bride.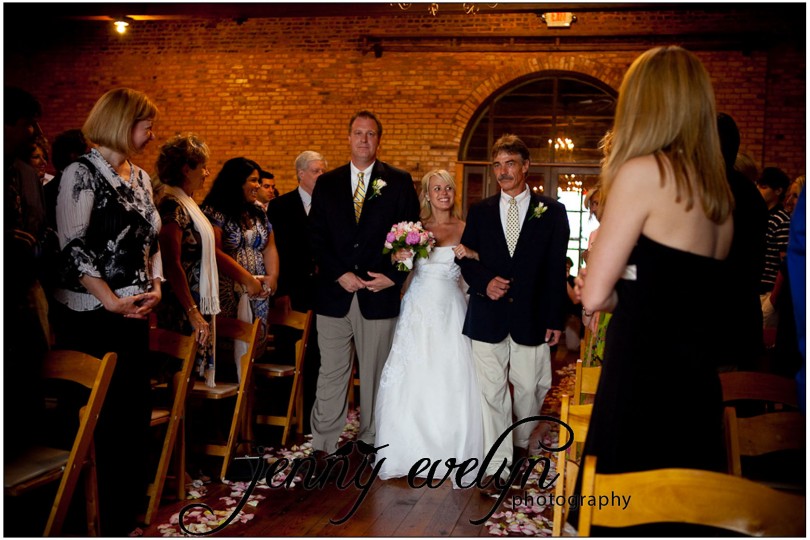 You can tell how proud they both are of her.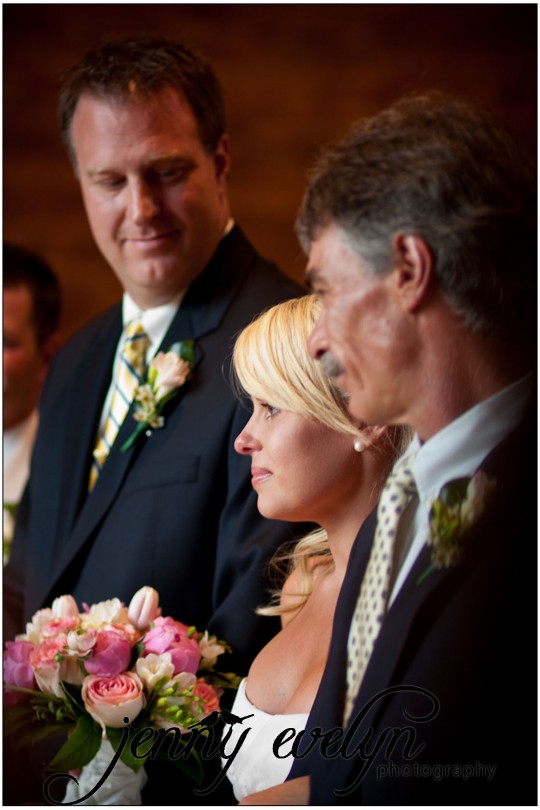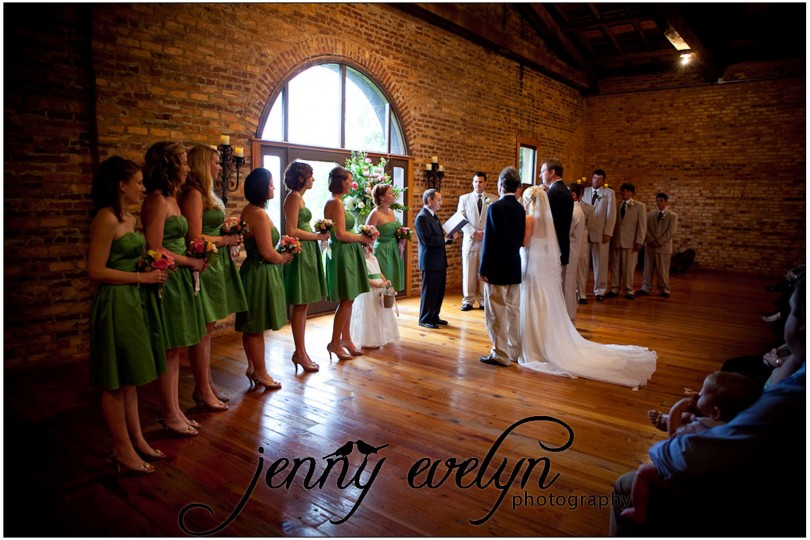 The vows were emotional and it was a good thing Ashley her little hankie to dry up her tears.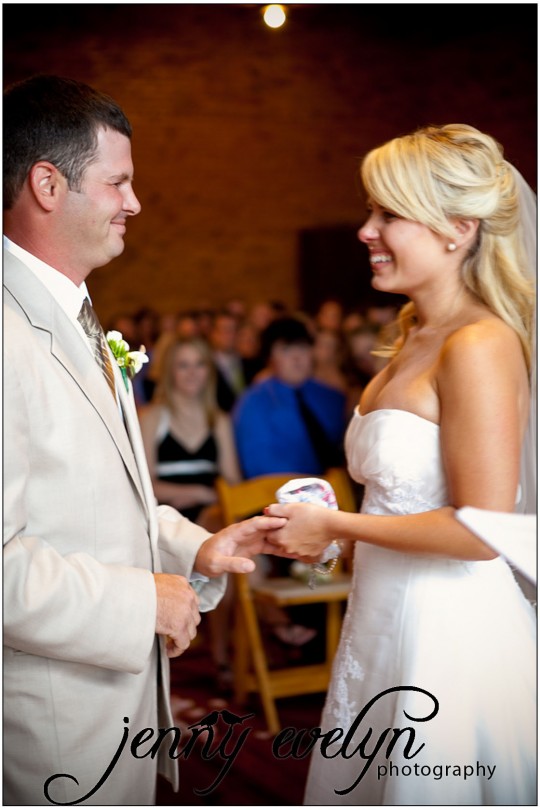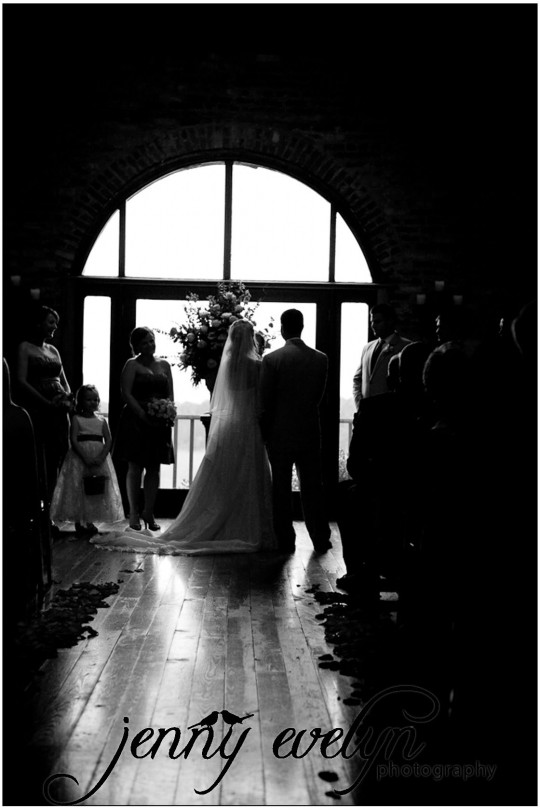 Then some romantics as man and wife!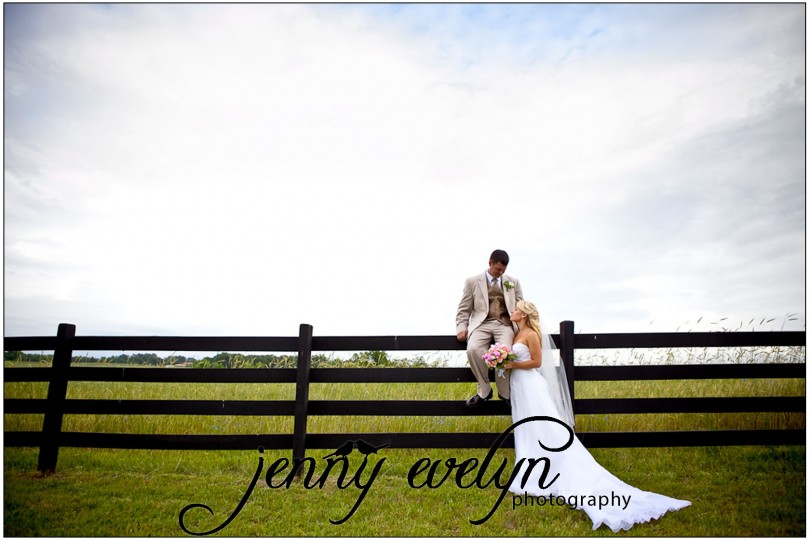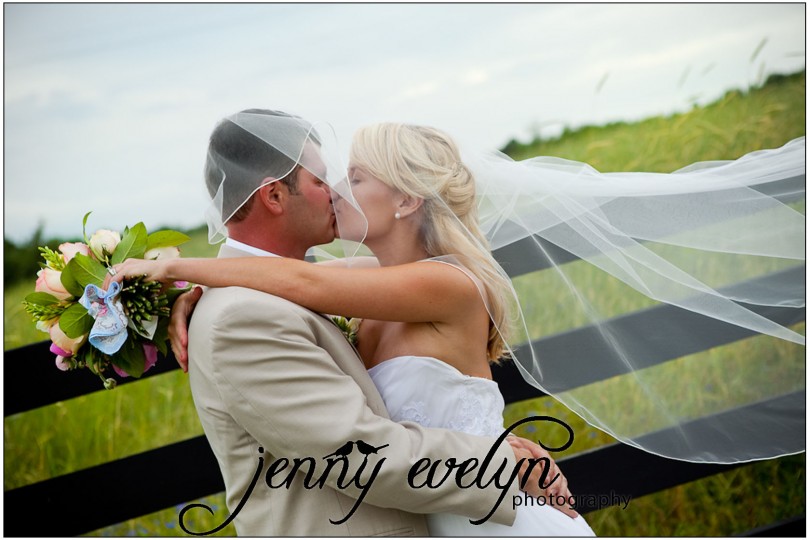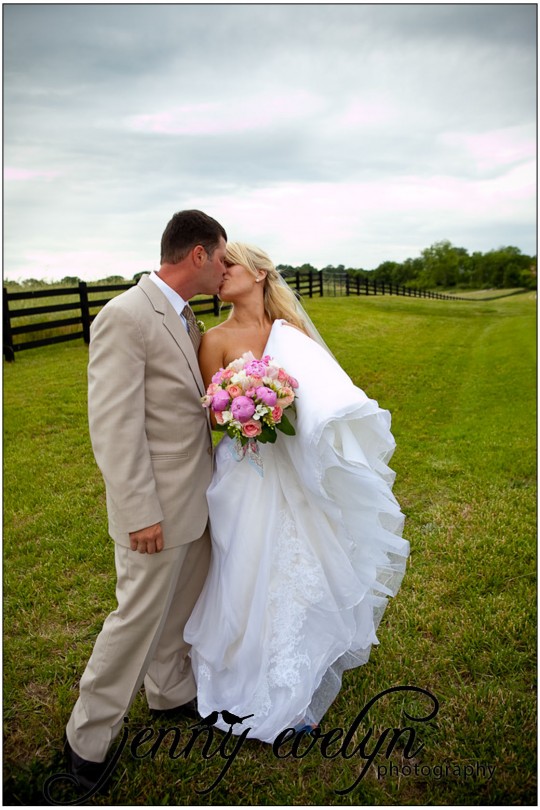 Reception Details.
I love her up-do with the white orchid in her hair…great job again .  Mama's Boy cooked up some fried chicken and other southern fixens for dinner.  Of course the groom's cake had something to do with golf.  Titleist cupcakes were a perfect touch.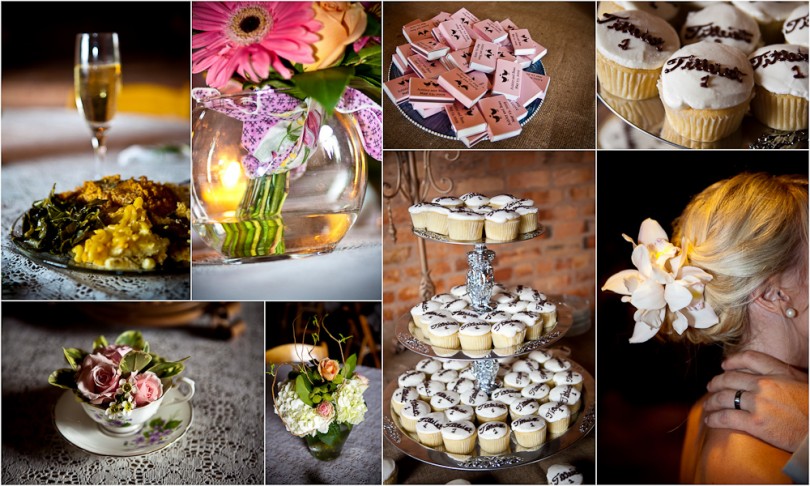 The bride's cake had love birds for a cake topper. The cake was a Cecilia Caramel cake….. if you are ever in Athens, GA she is the lady to see about a caramel cake.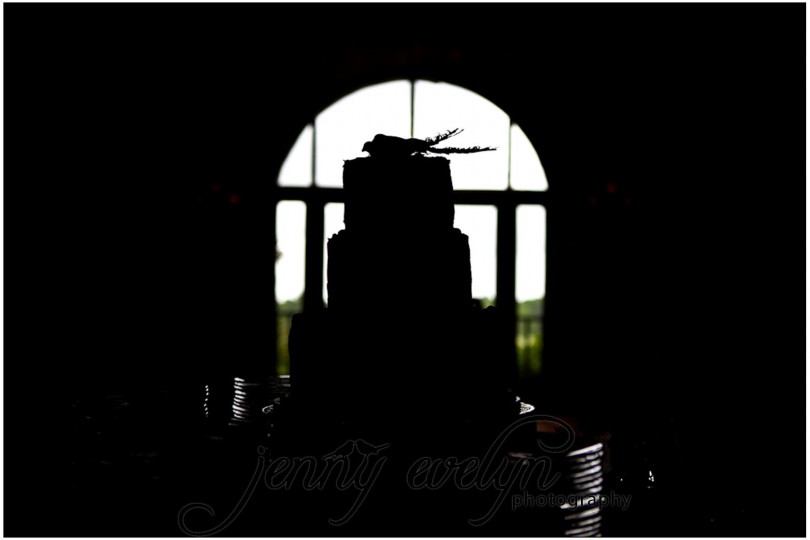 First Dance.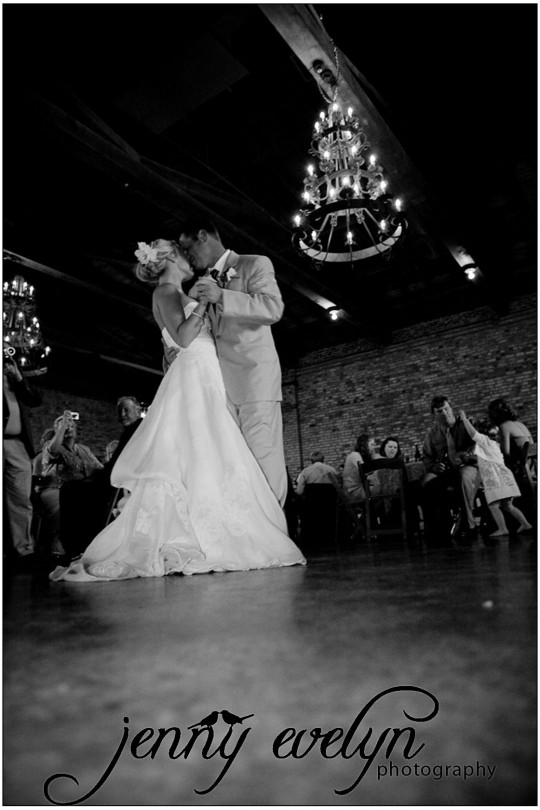 My new trick.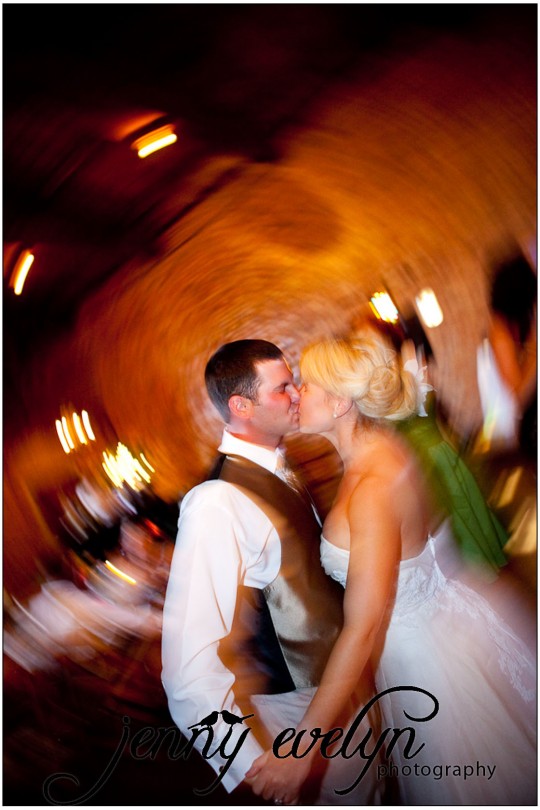 Ashely's Papa gave the best wedding gift ever.  Ashley has always loved his corn bread and one year for Christmas he wrapped up a loaf and put it under the tree for her. …so it was fitting that he wrapped up a loaf for her wedding gift.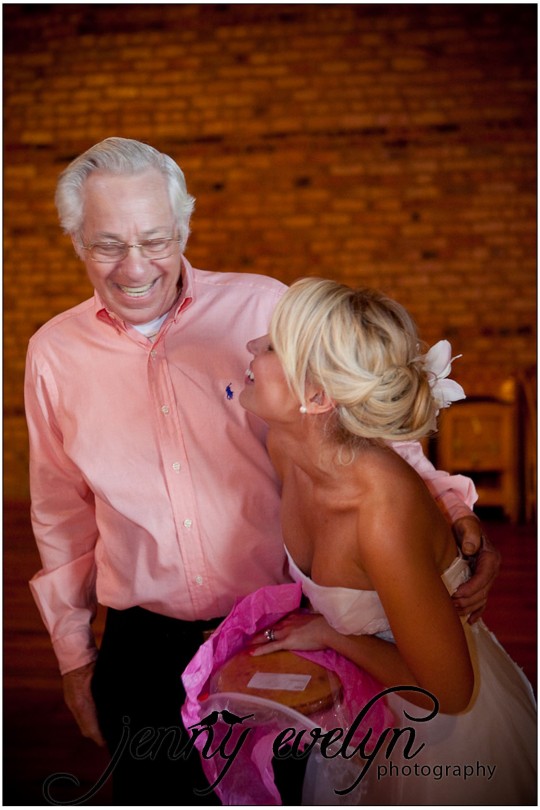 Super Party DJ's Ron Goss kept the dance floor full all night.  You can tell Beau was feelin' it.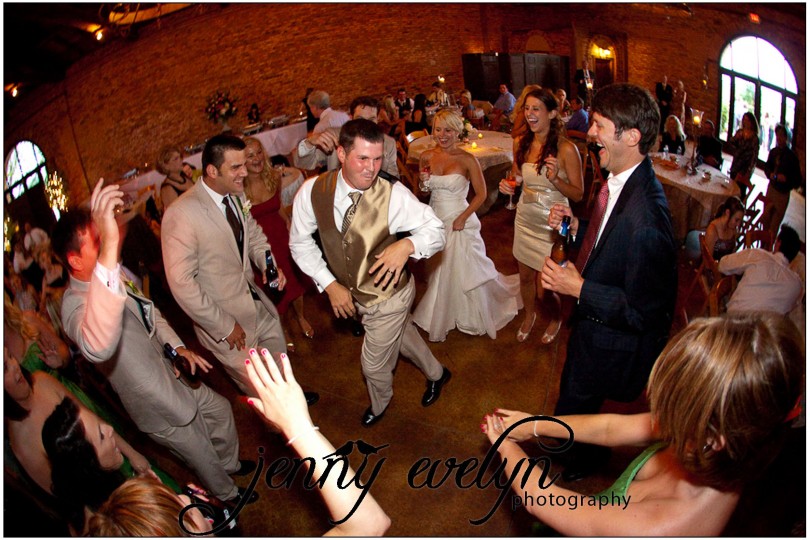 I loooooove this shot Koutsunis got!!!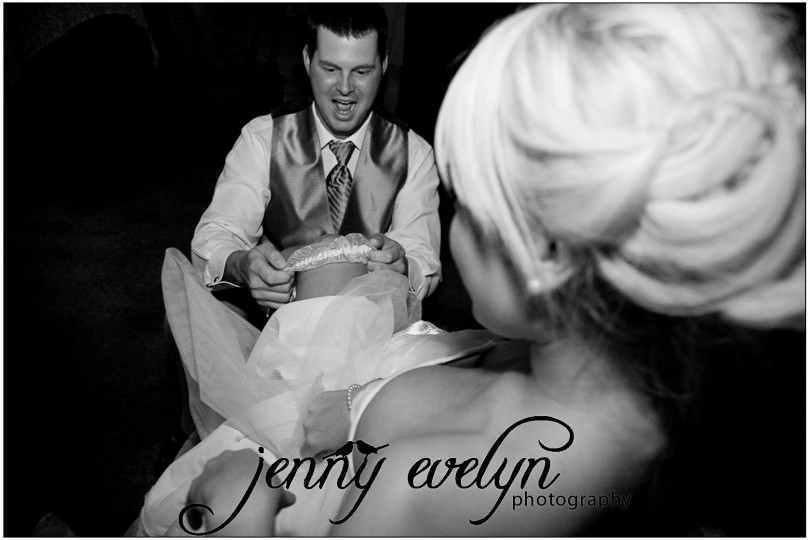 When we snuck outside to take some blue sky photos Ashley's dad was there with a present for the bride and groom.  He crafted this handmade swing of wood as a wedding gift.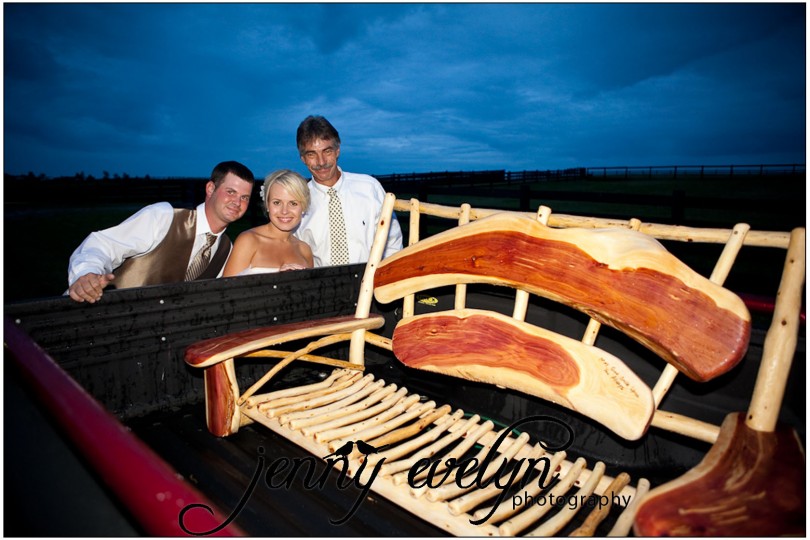 Blue sky.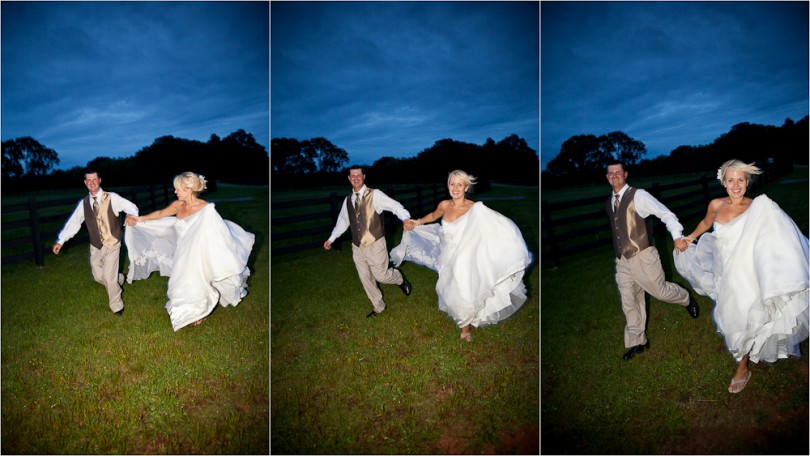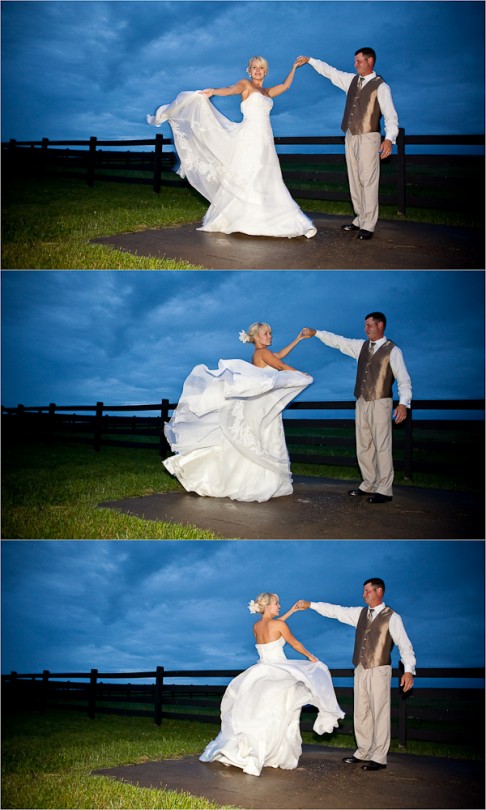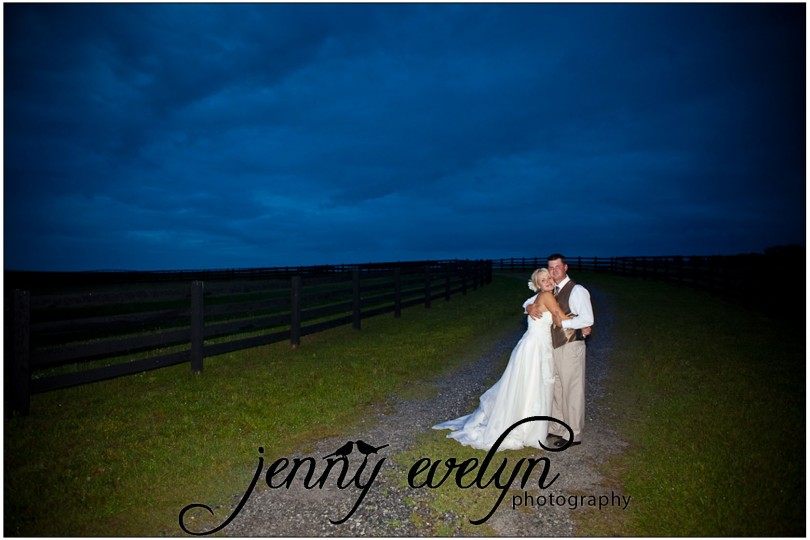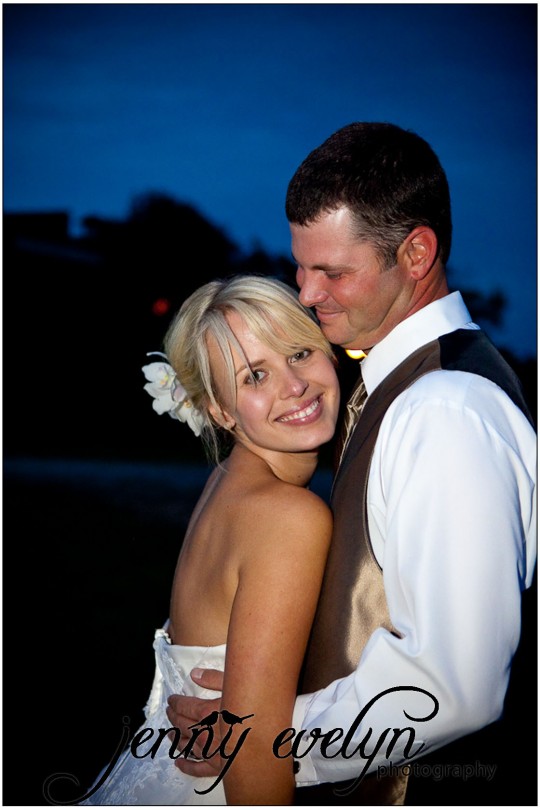 More dancing!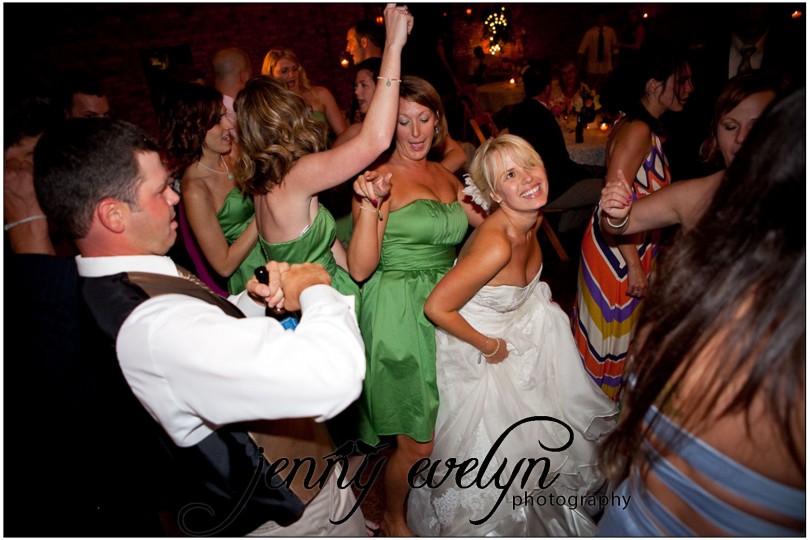 Sparklers!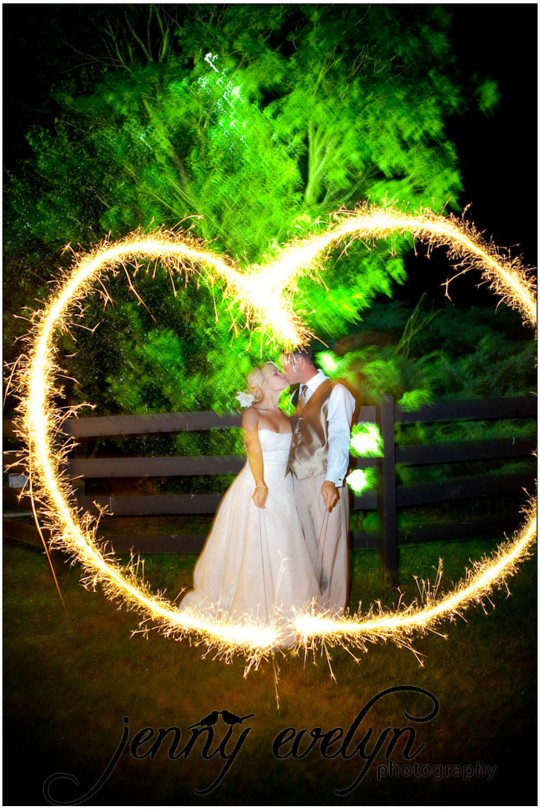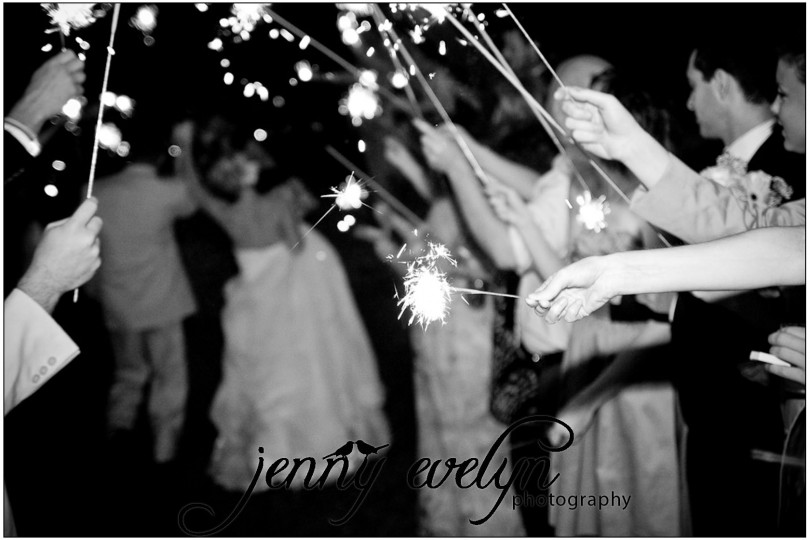 A BIG thanks to Ashely & Beau and their friends and family for such an awesome wedding!  I cannot wait to show you the rest of your photos, but hopefully these will hold you over while you wait!
Jenny Evelyn
Leave a Reply