Ashley & Fate: Beneath the Georgia Pines
May 18, 2012 |
Ashley and Fate had such a sweet Southern wedding.  They had a gorgeous outdoor venue, Little River Plantation, where they said "I do" among the pines.  They even had a tractor!  The tractors were a big part of their day since Ashley's daddy is Case Tractor dealer and she works for him.  So when Fate started farming he had to make the change from Deere to Case.  So you may see the occasional tractor pop up in this post!  Now onto the preview!
Ashley's Rivini dress from Bridals by Lori was beautiful!  The beaded belt was the perfect touch for this Southern bride's lacy gown!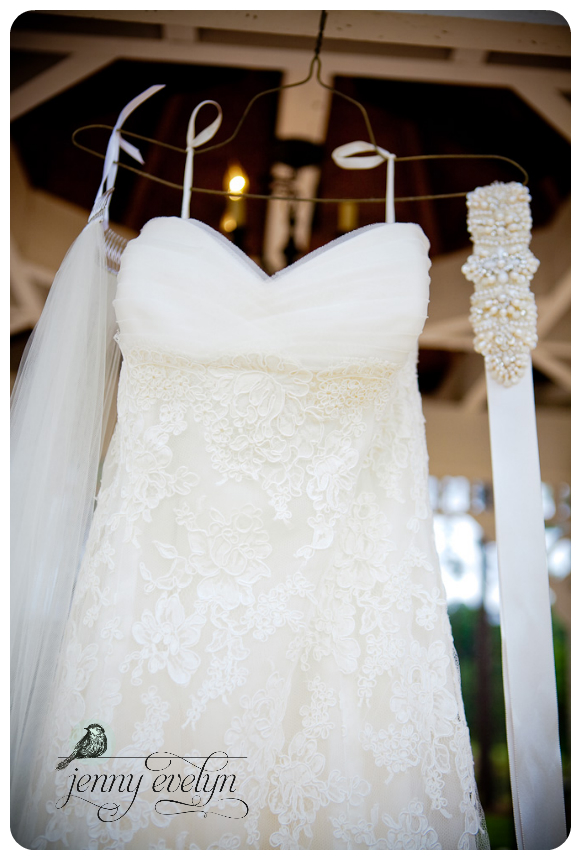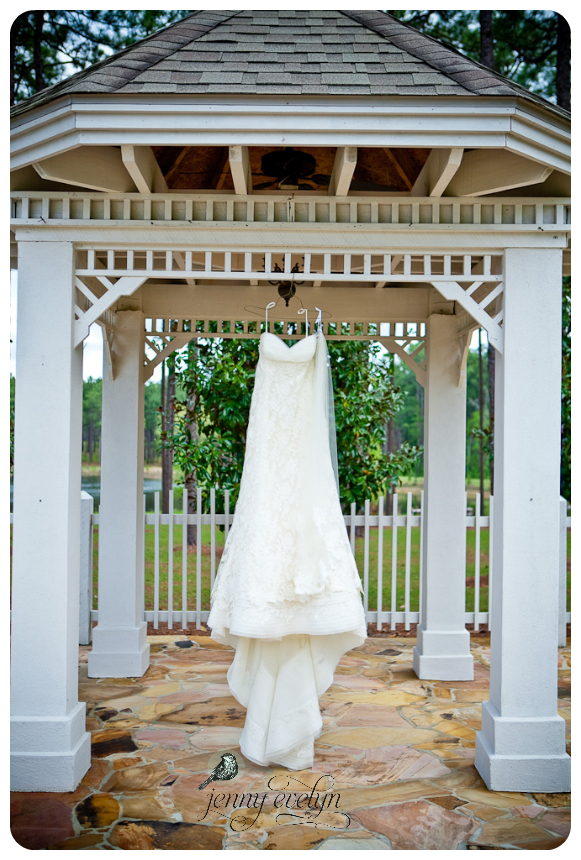 Ashley had a lot of special details to honor her family, especially those who have passed away.  She had a dragonfly brooch tied into her bouquet that belonged to her Aunt Cathy.  Her "something old" was her grandmother's wedding band tied in her bouquet. She borrowed her sister-in-law's earrings for the big day.  She even had a tiny tractor pinned on her garters!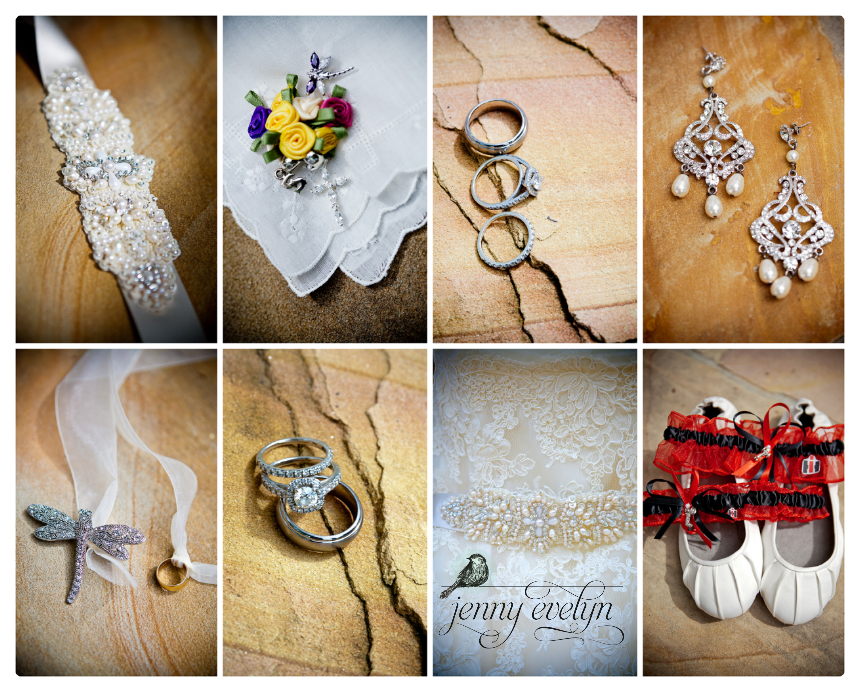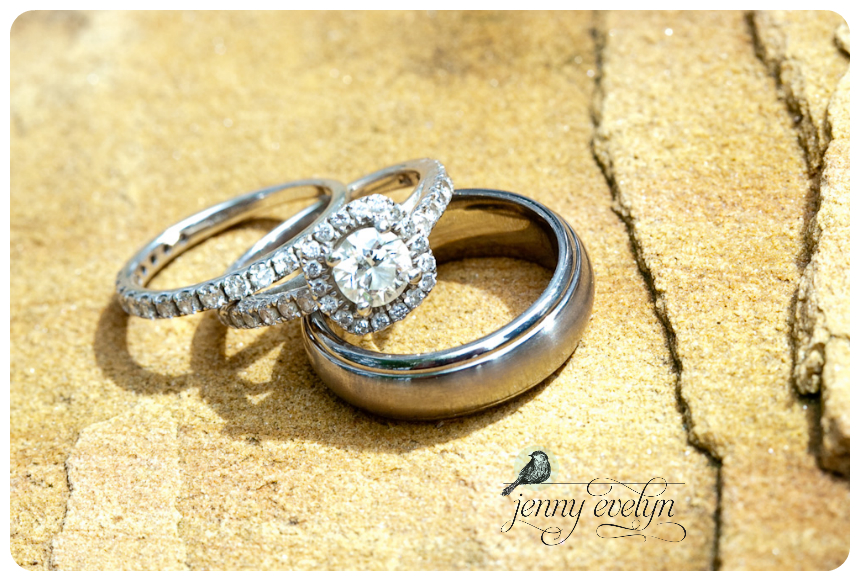 Ashley was a beautiful bride.  Angela Cross with Southern Shears did a lovely job with her hair and makeup.   Brooke her MOH and sister in law helped her into the dress!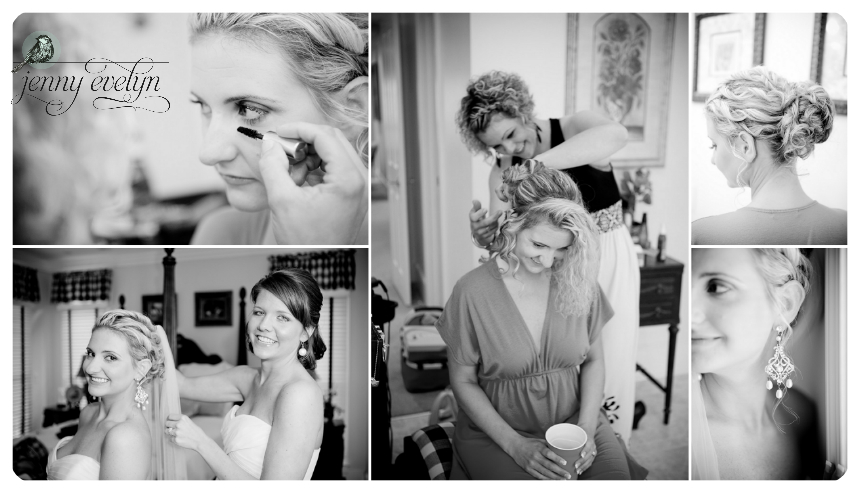 The stunning bride!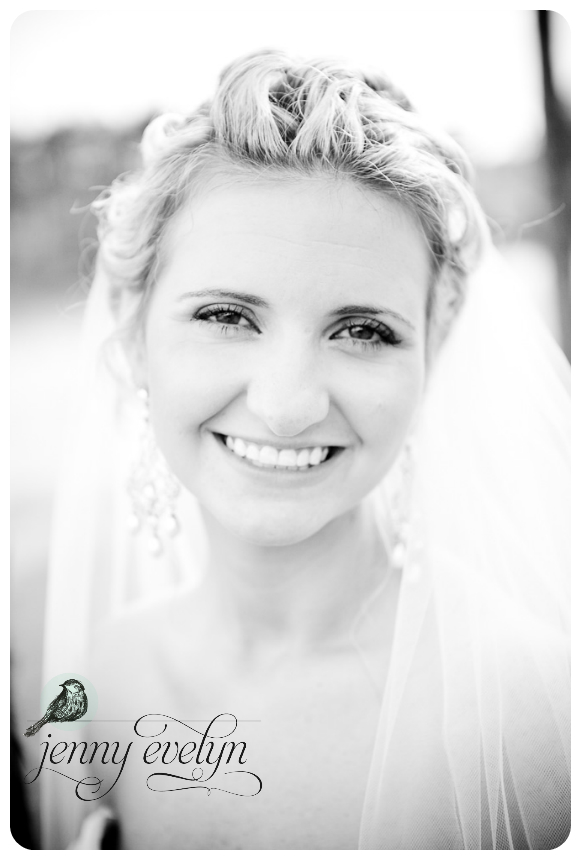 Ashley's daddy, seeing his little girl as a bride for the first time.  What a sweet moment!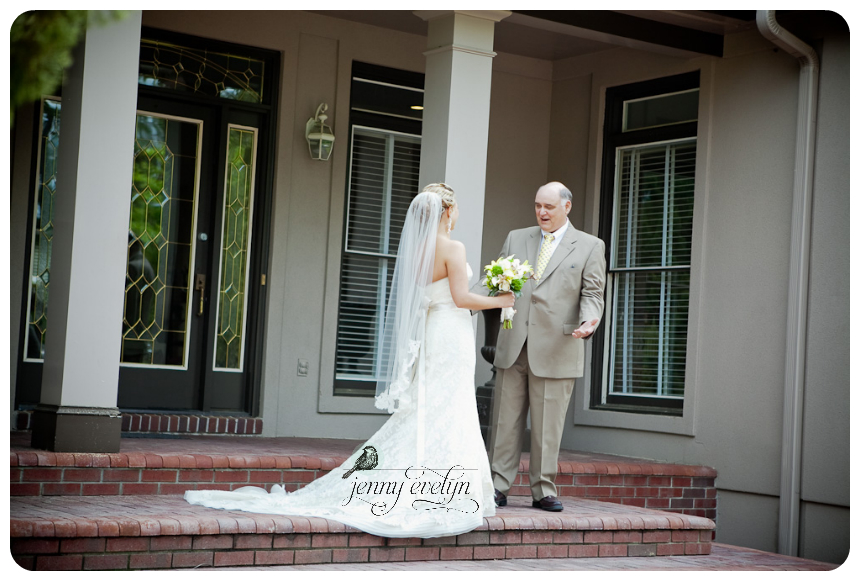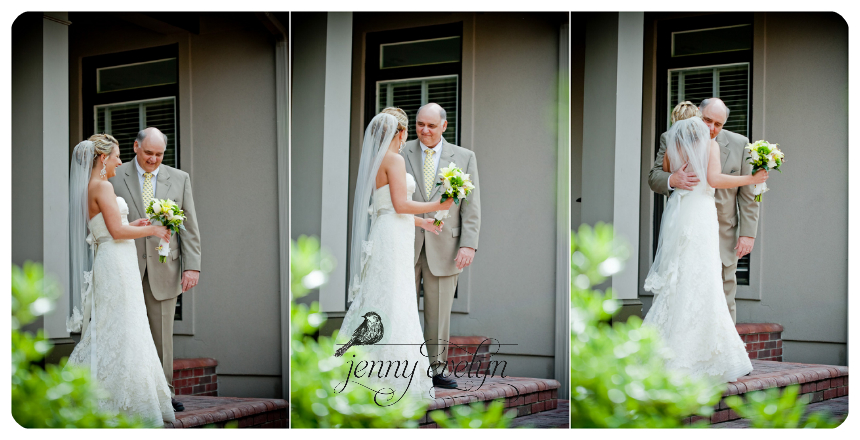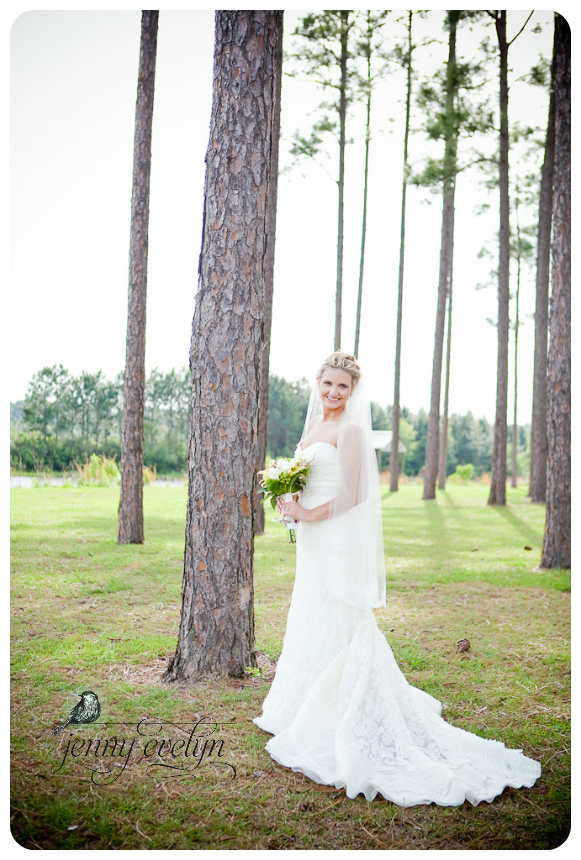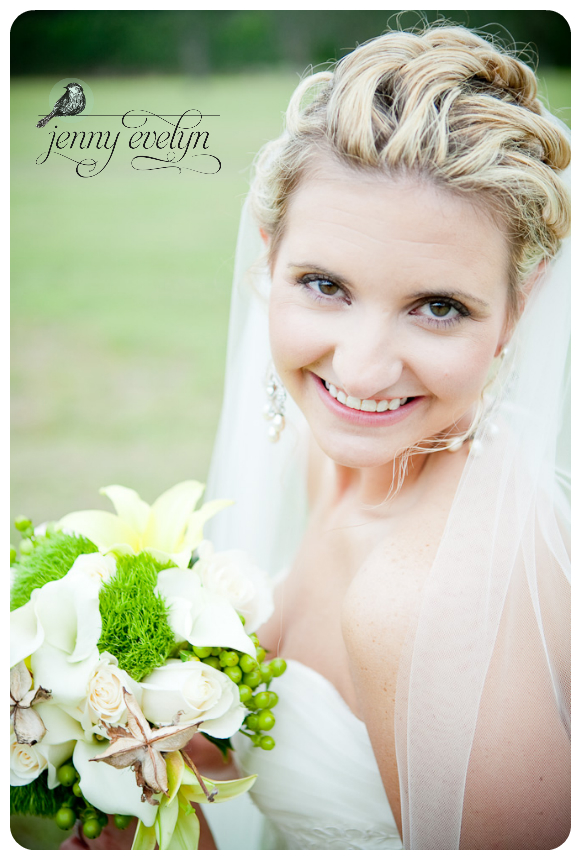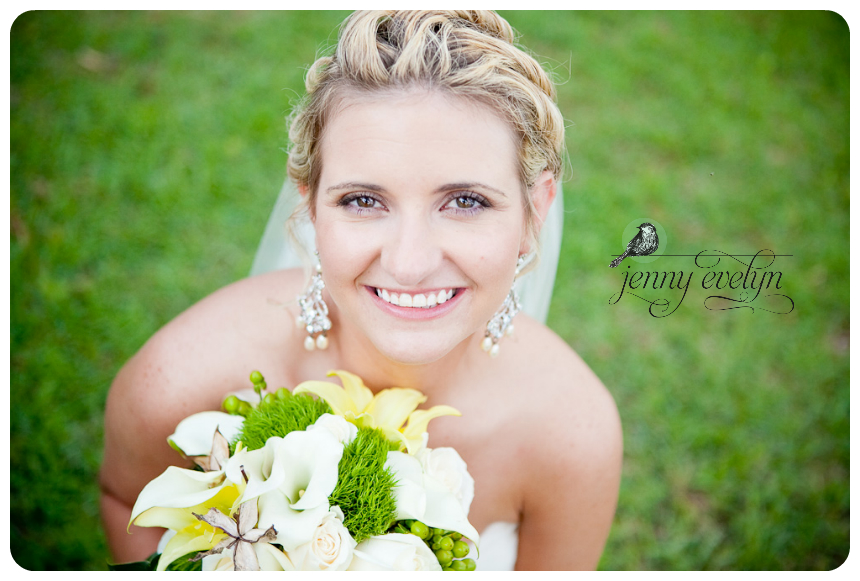 Fate was a handsome groom.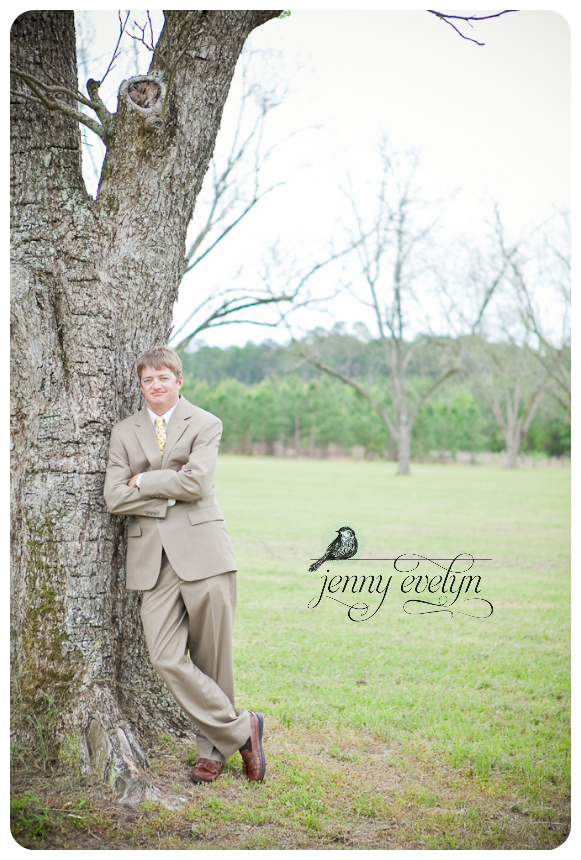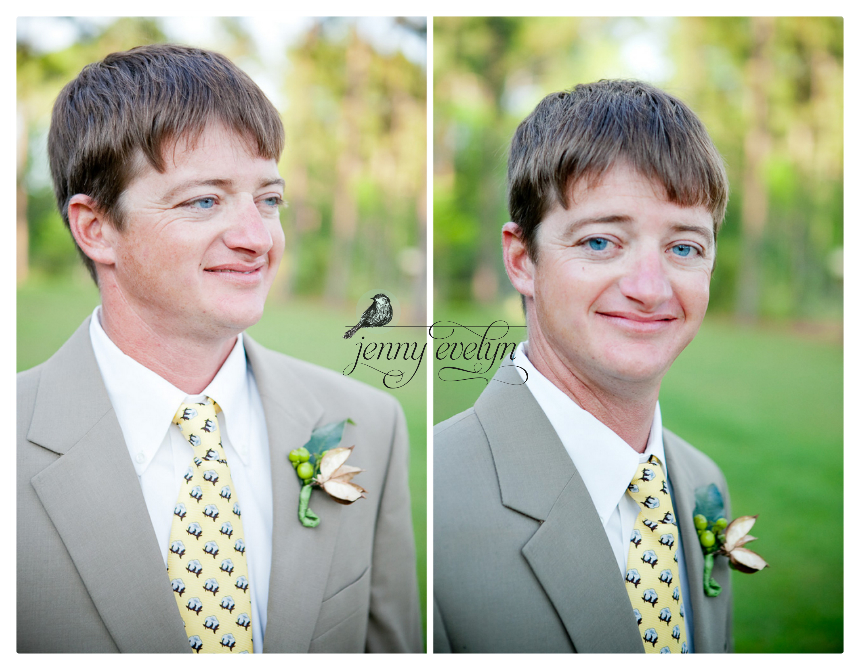 Their first look in the pecan orchard.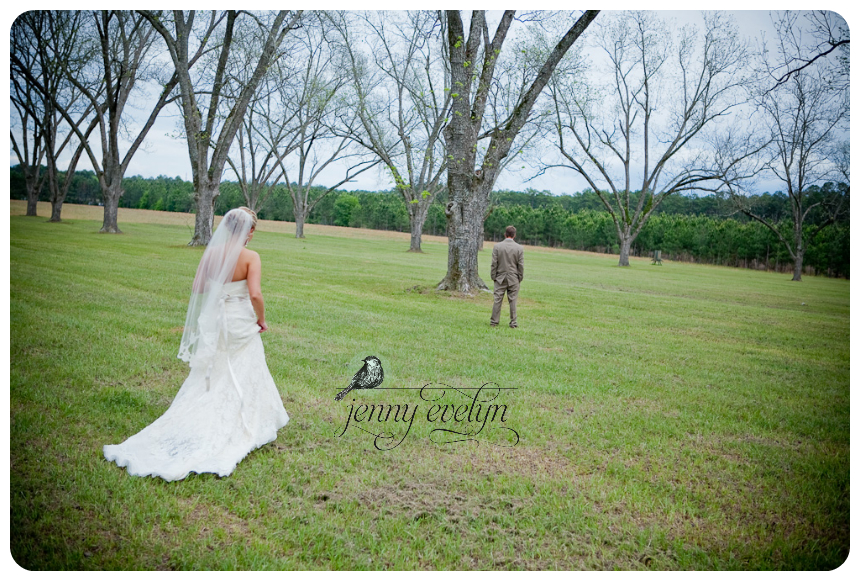 Look at that smile!  Fate was so excited to see his bride!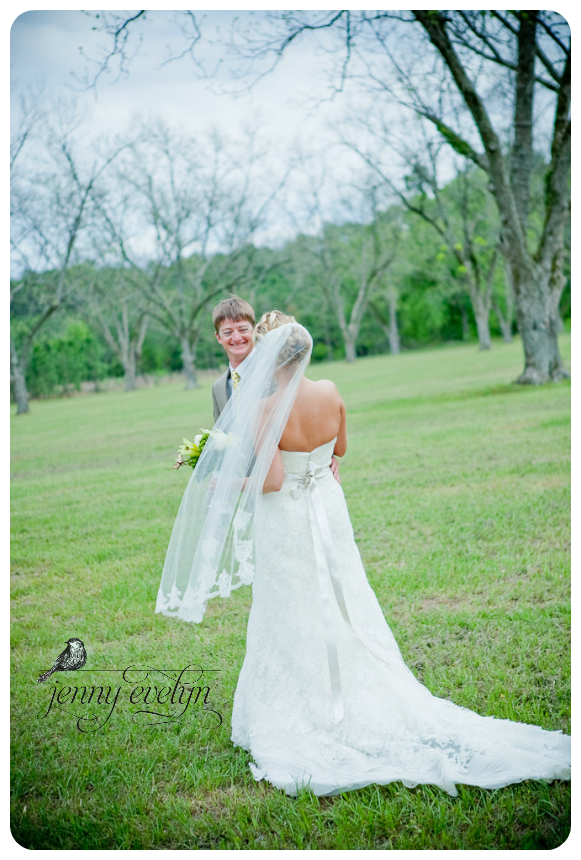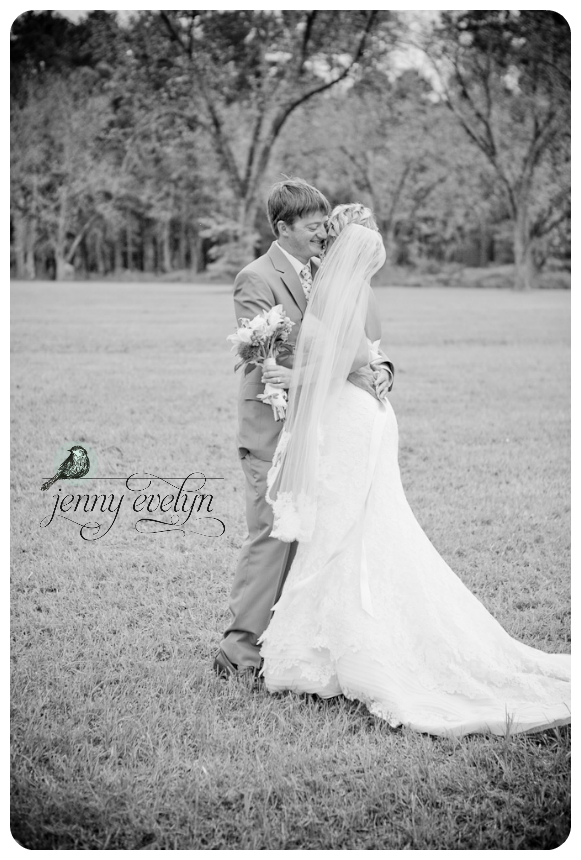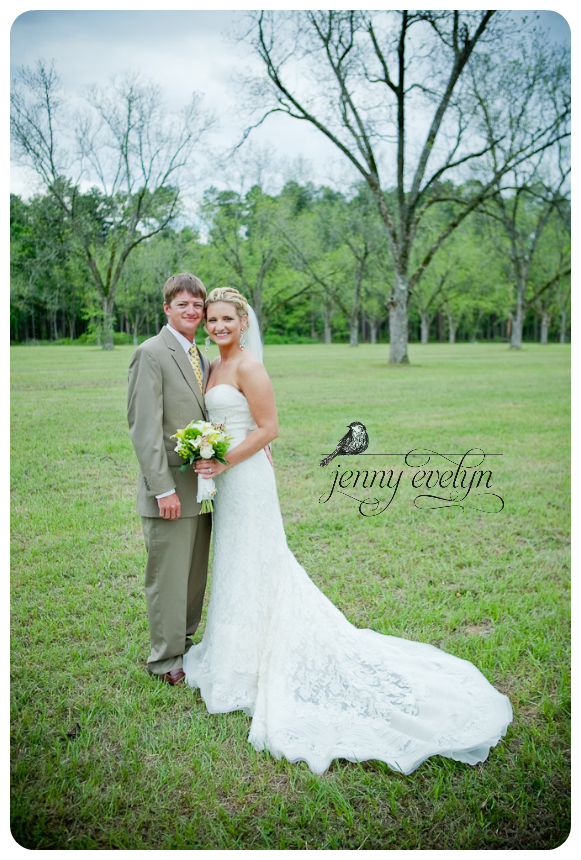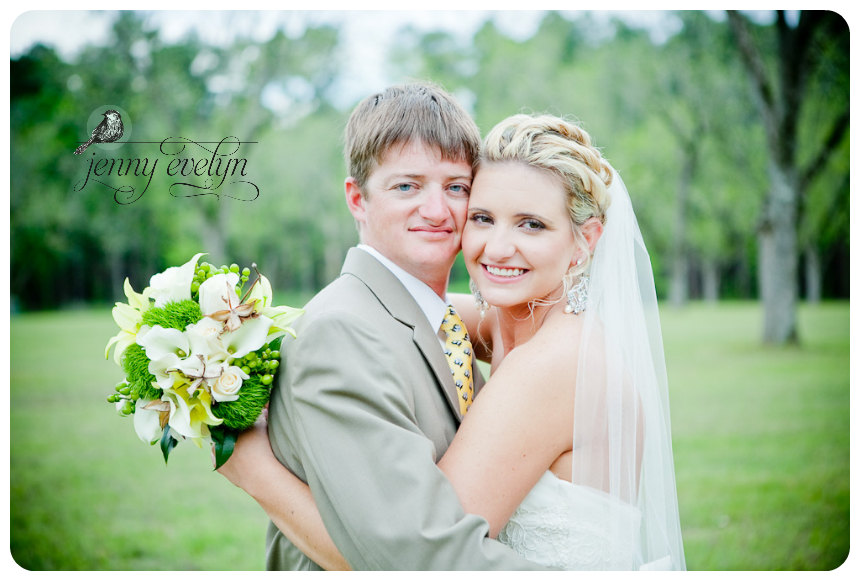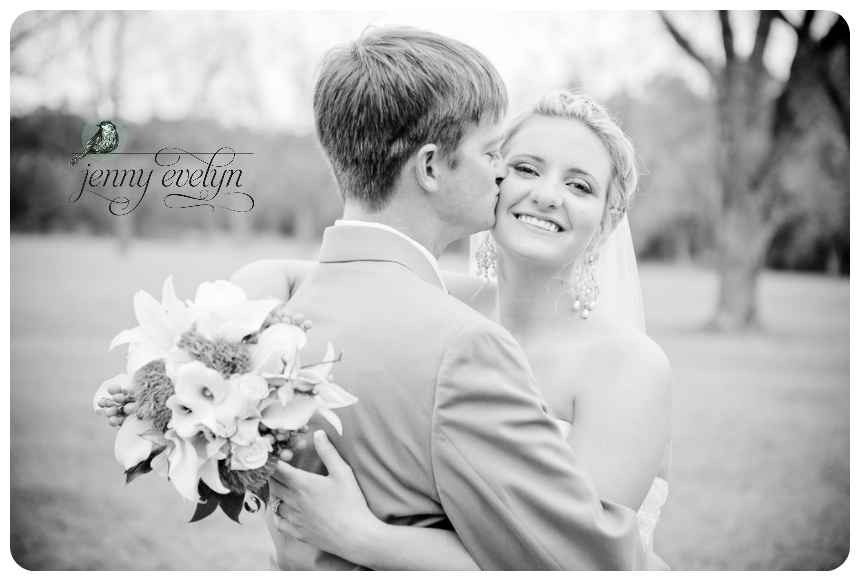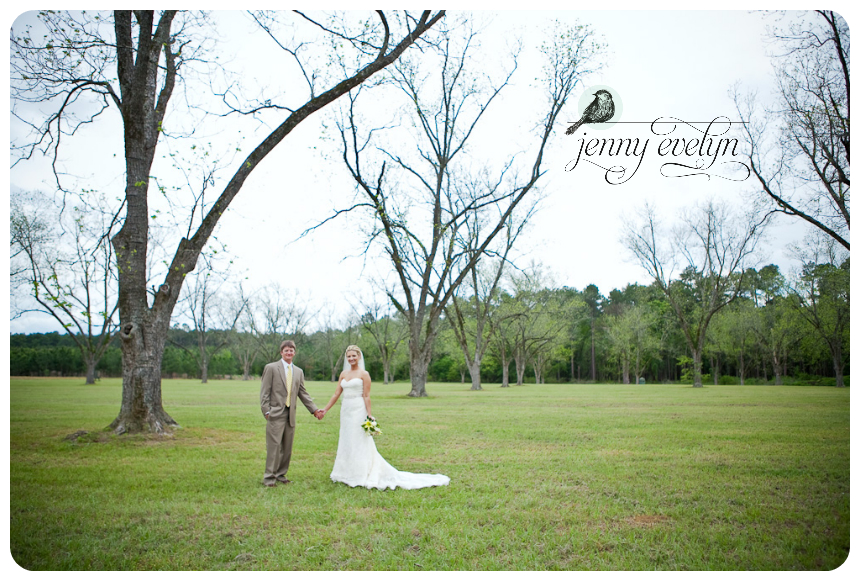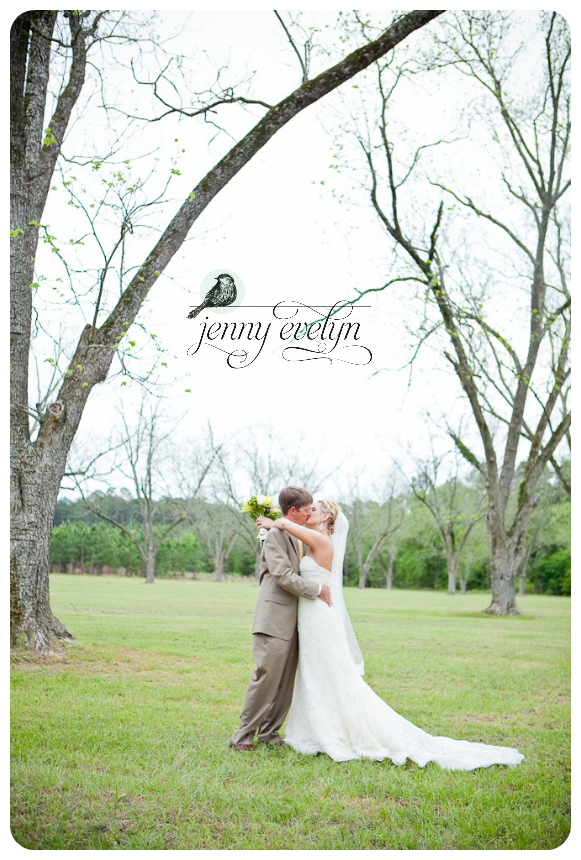 Love these!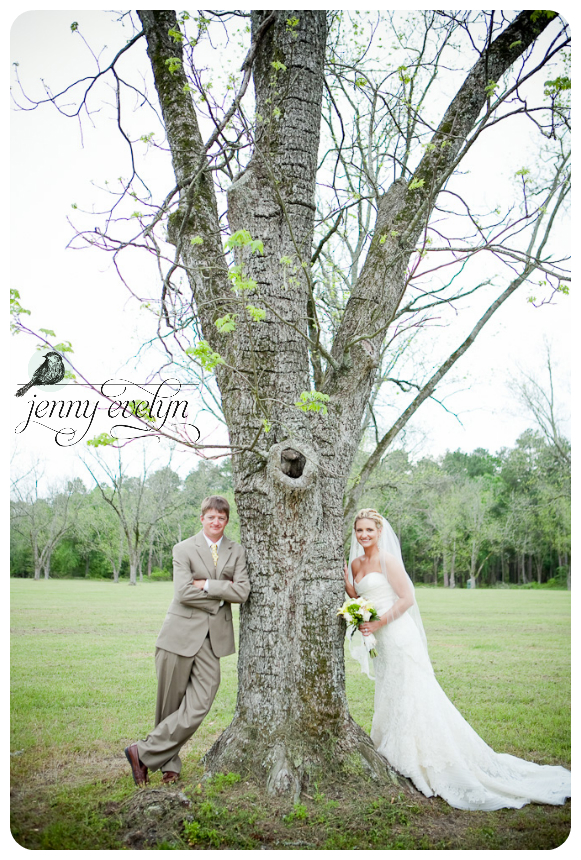 Gorgeous!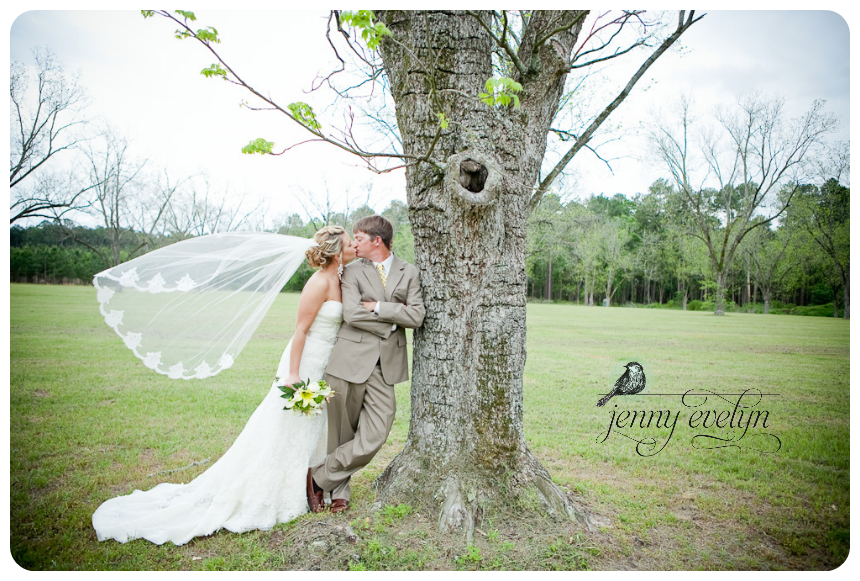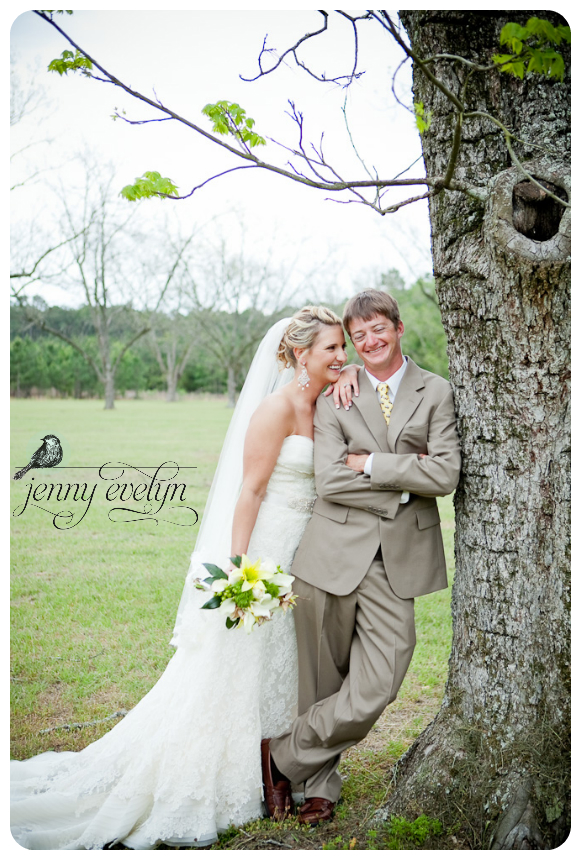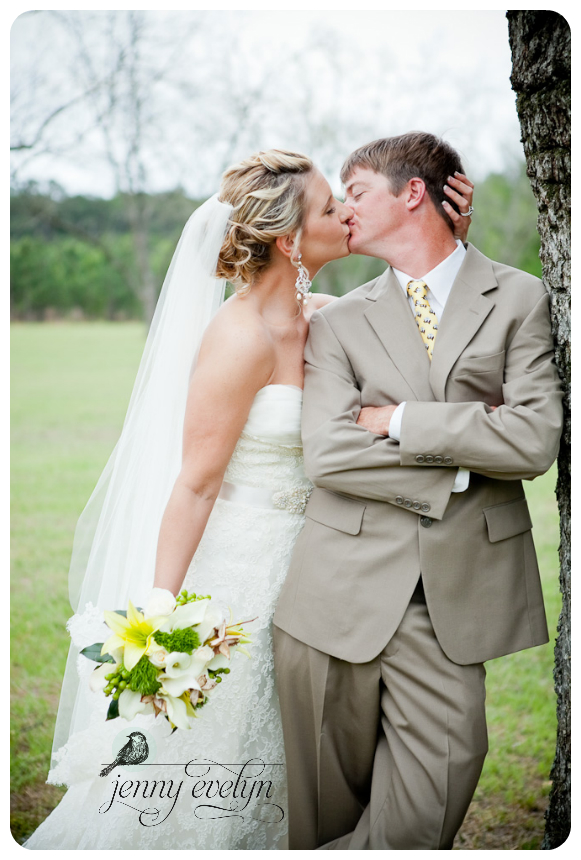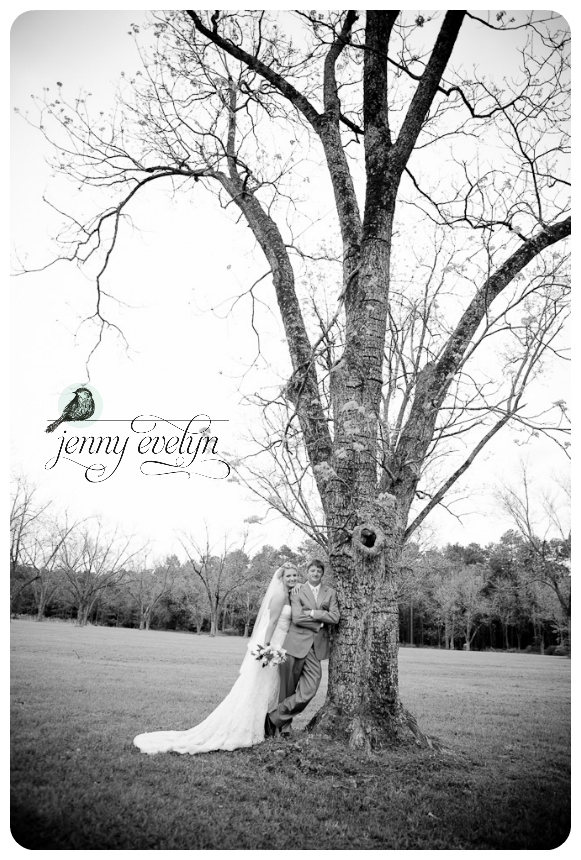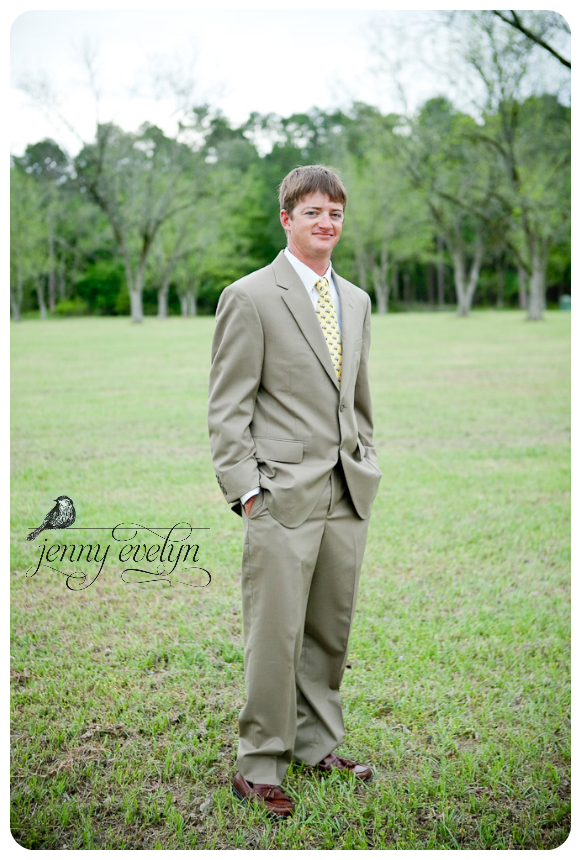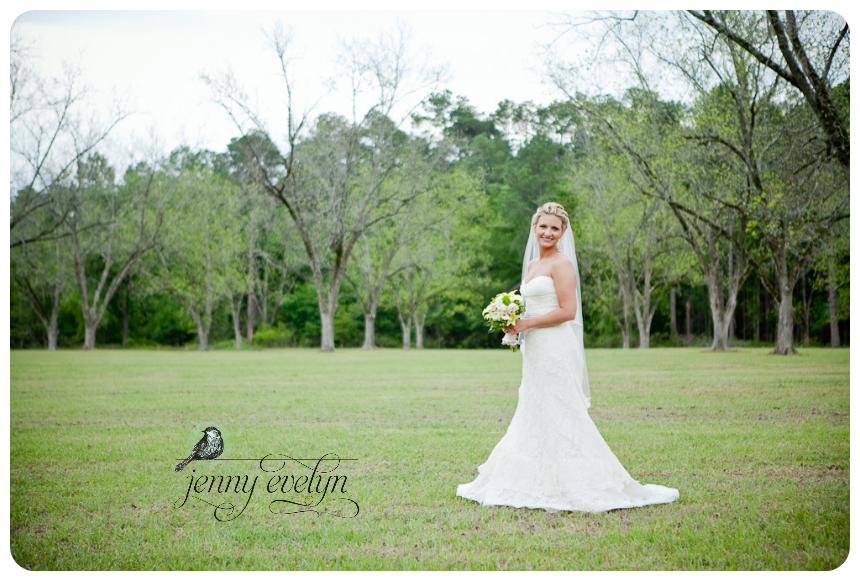 She looks so pretty under the veil!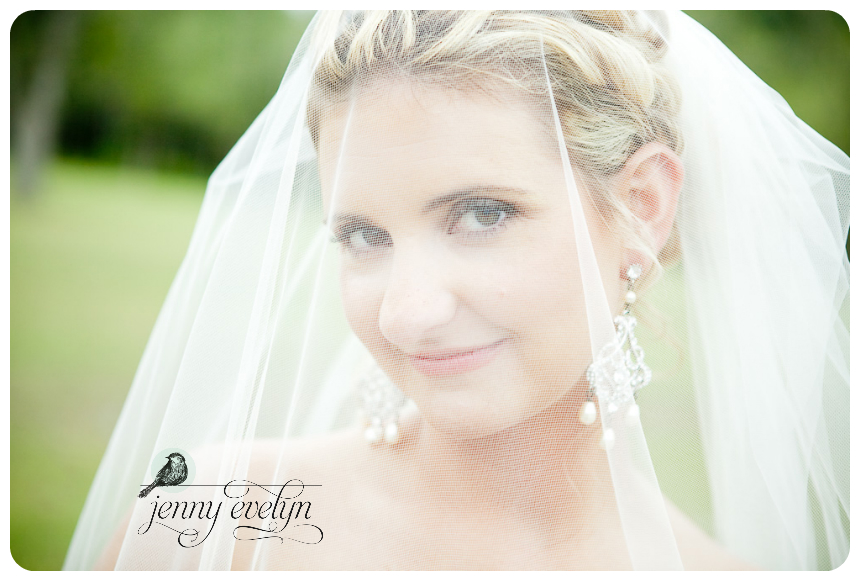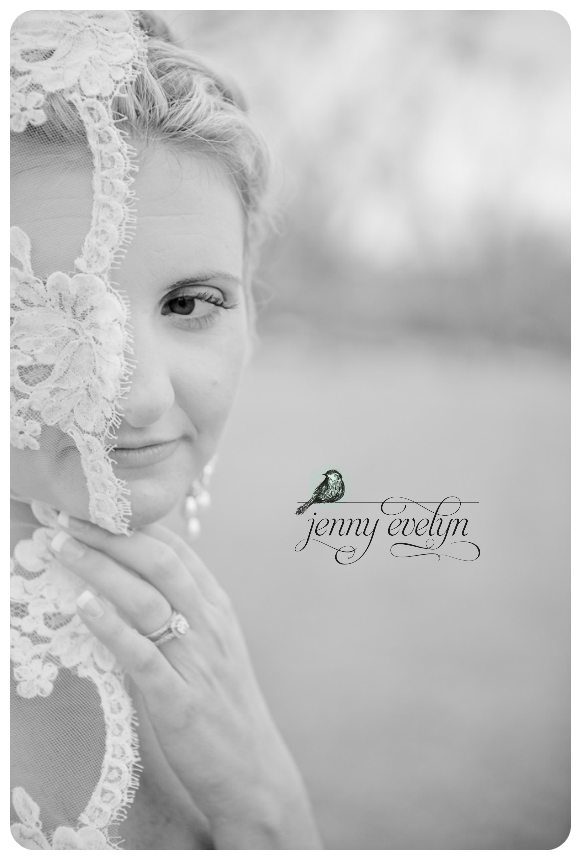 I just loved how light-hearted and in love this couple is!  She just kept cracking up.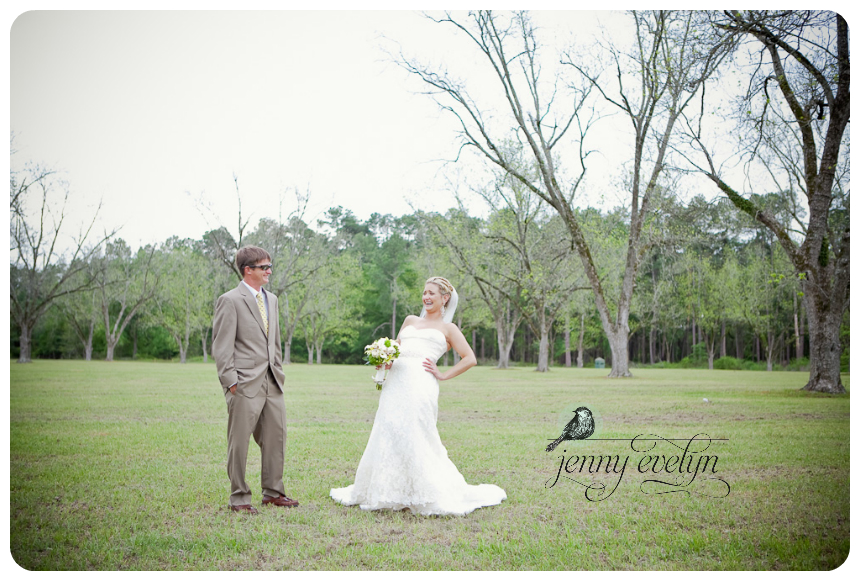 We had to take a few for Fate with the sun glasses.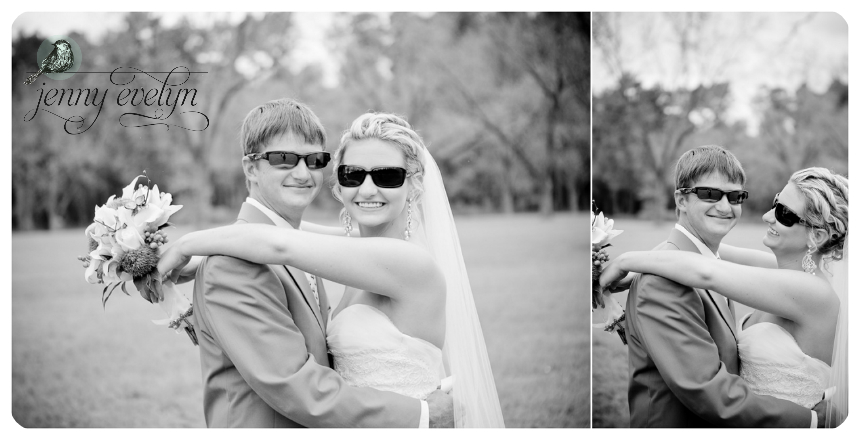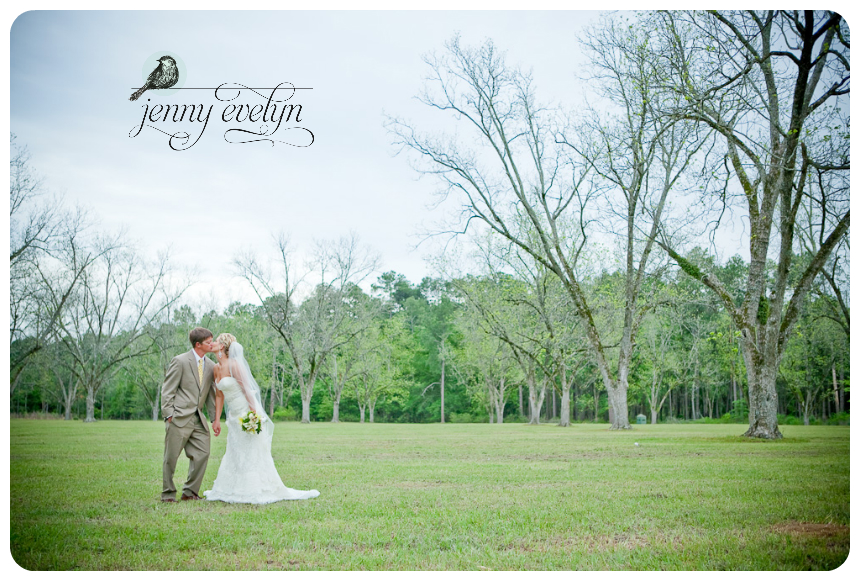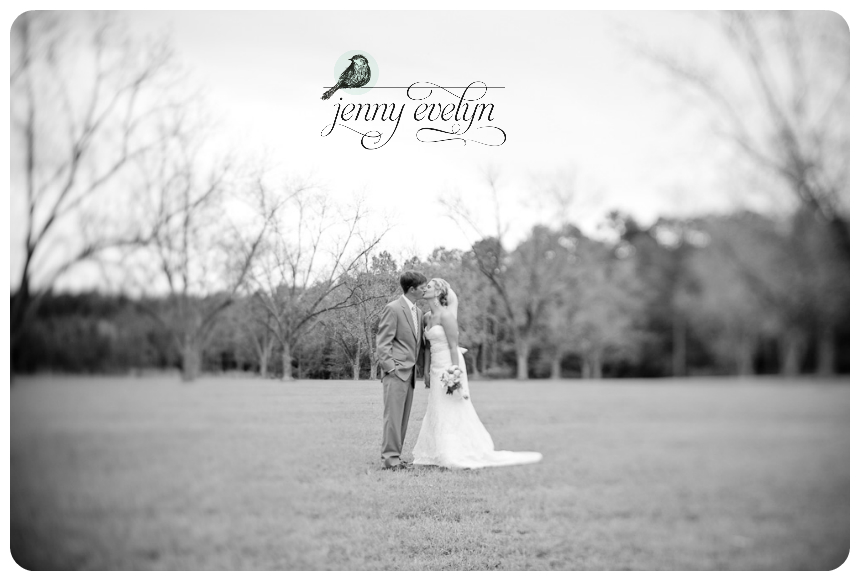 Ashley and her bridesmaids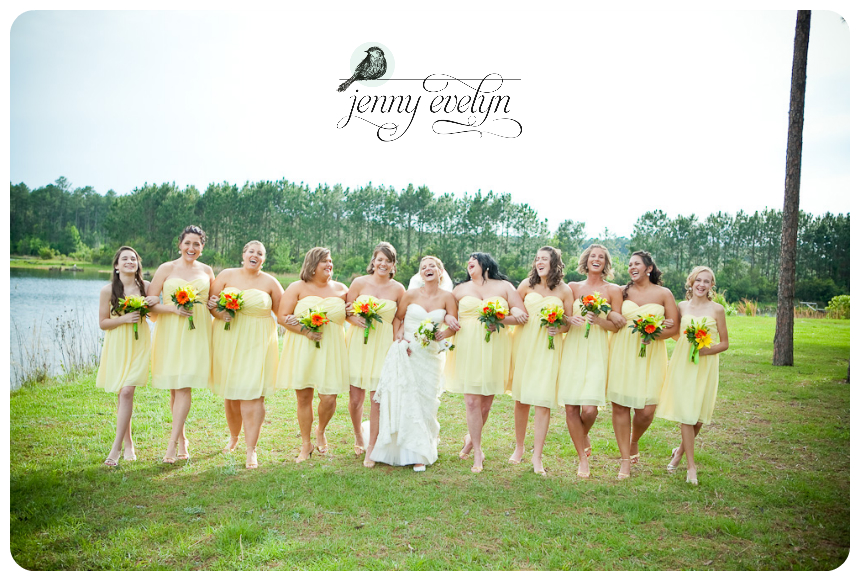 The flowers gave a bright pop of color to these buttery yellow bridesmaid dresses.  All of the flowers were by JW Designs.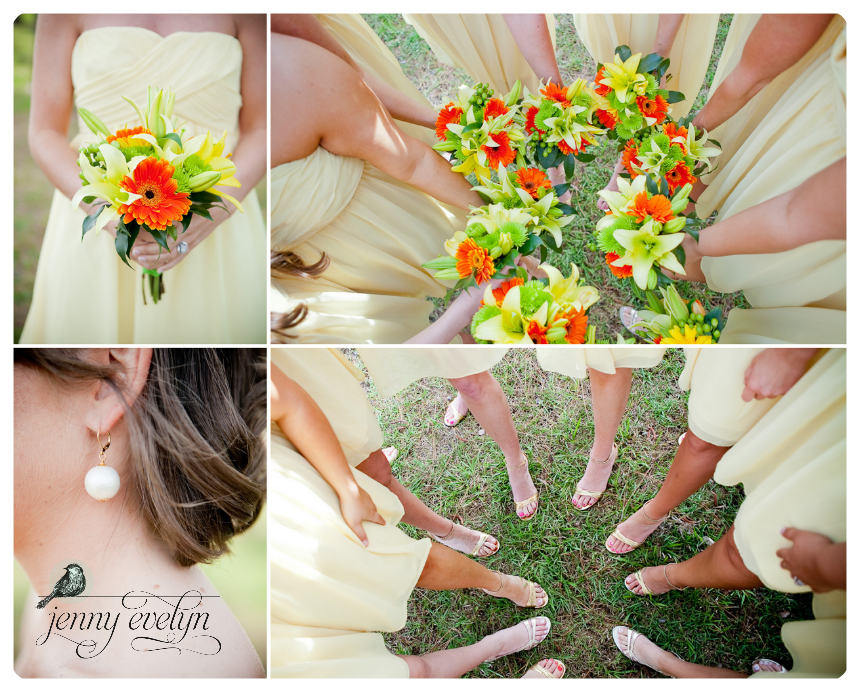 Posing among the pines.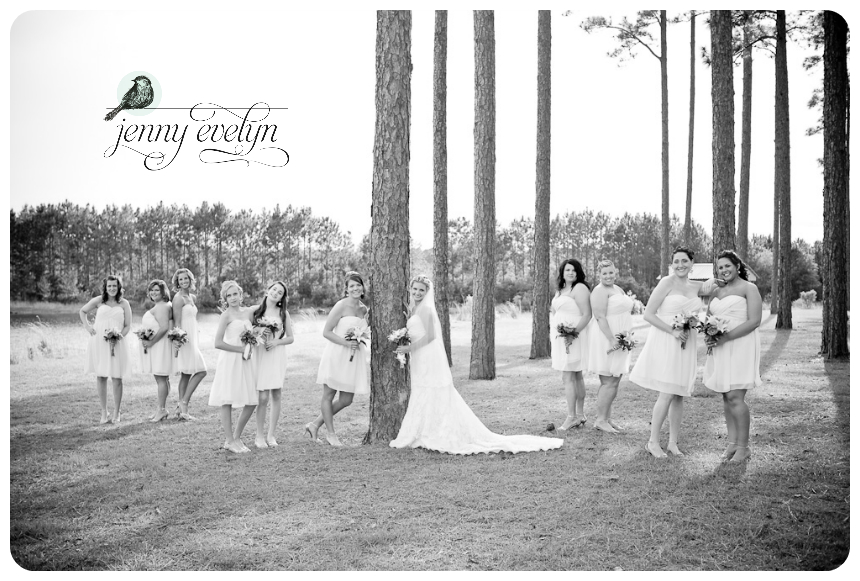 JW Designs did a great job with the flowers and boutonnieres.  And check out the guy's ties.  Since Fate's family are farmers, the ties have cotton bolls on them!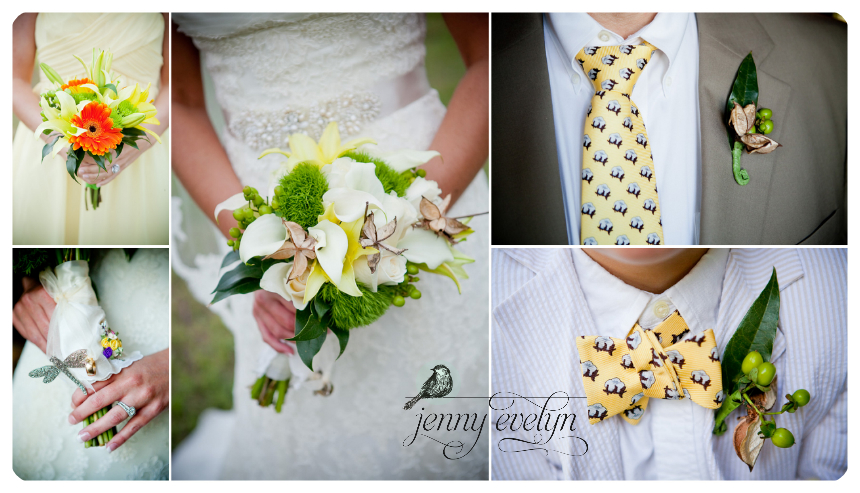 I have really been digging taking some bridals in window light with my 85mm!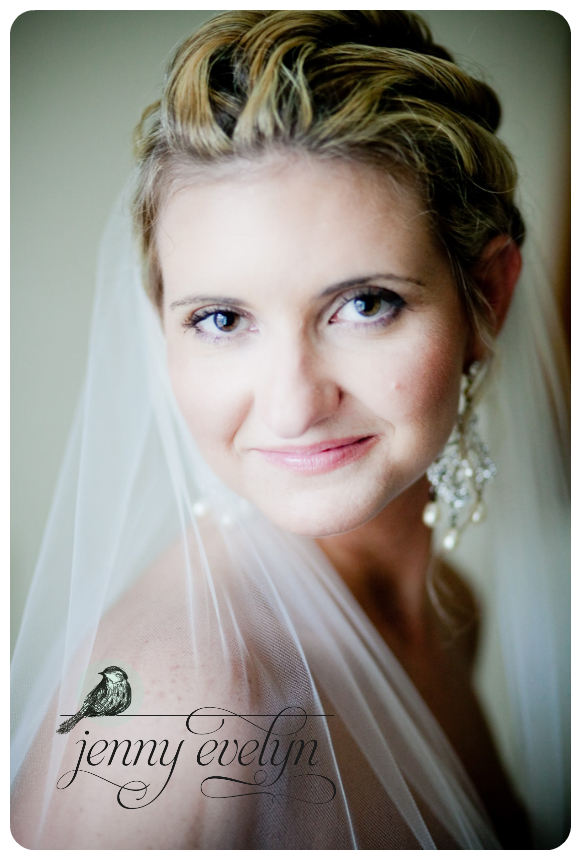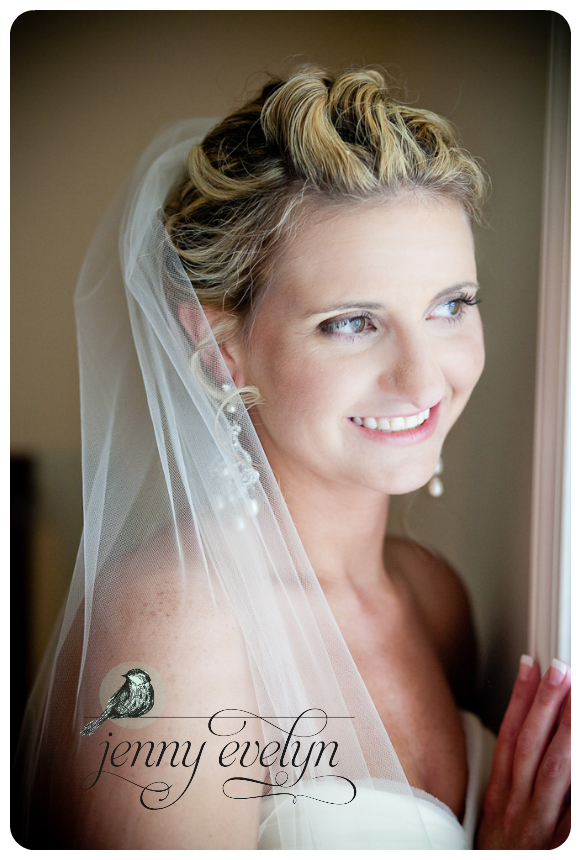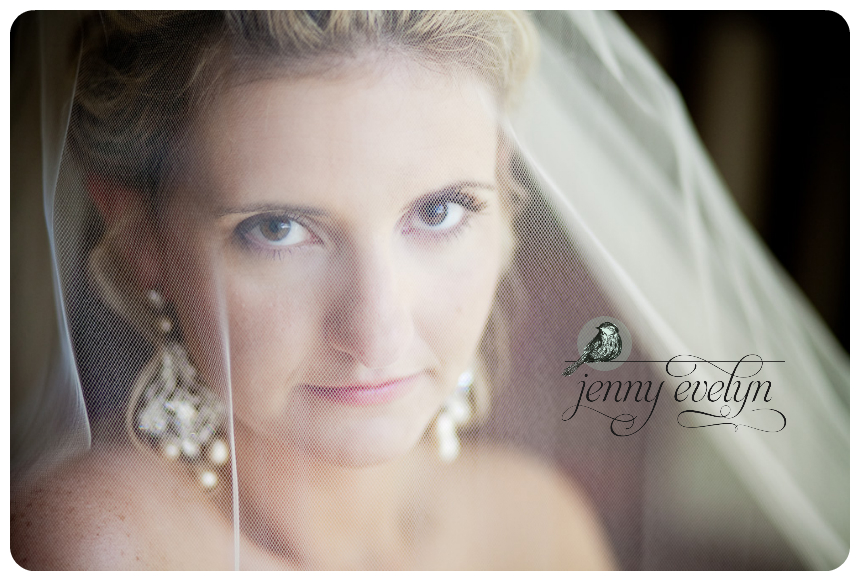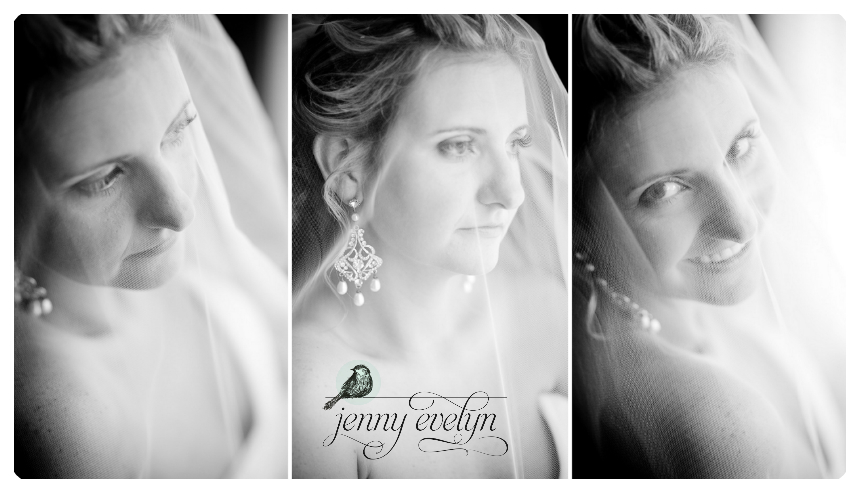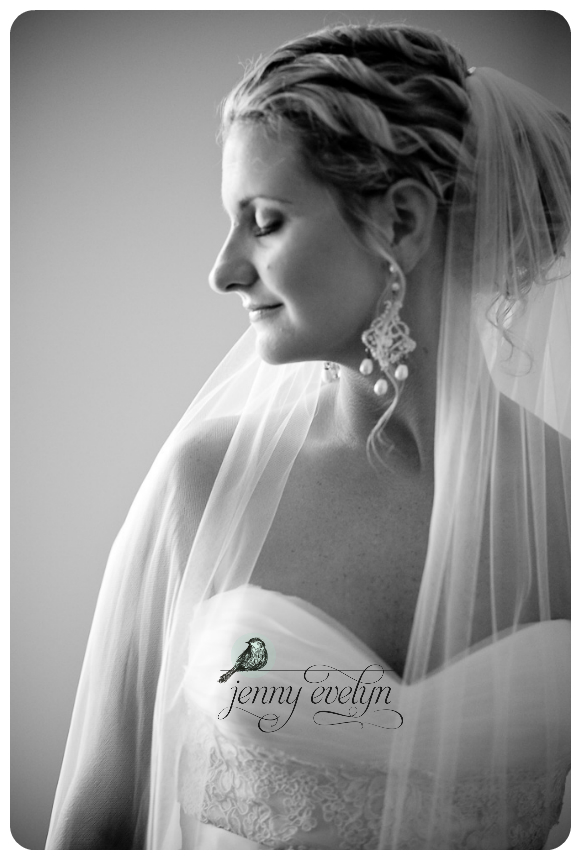 Stunning!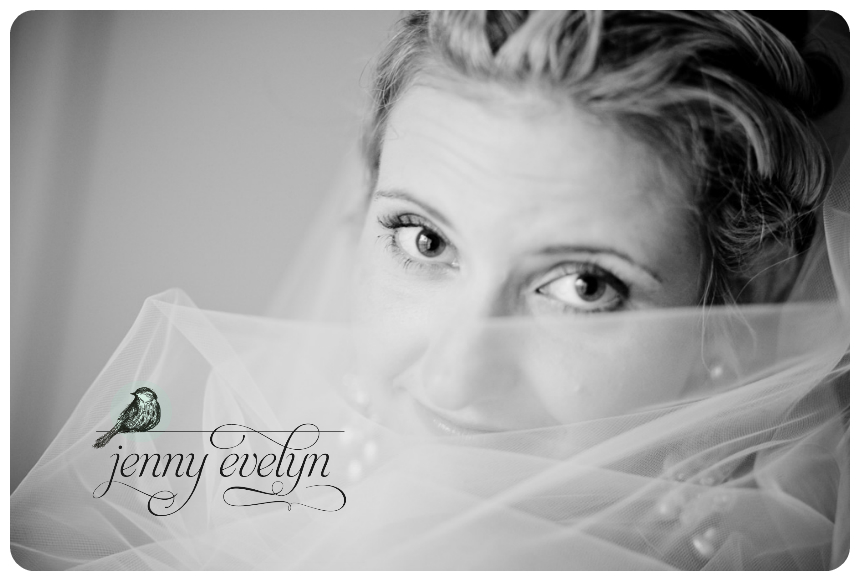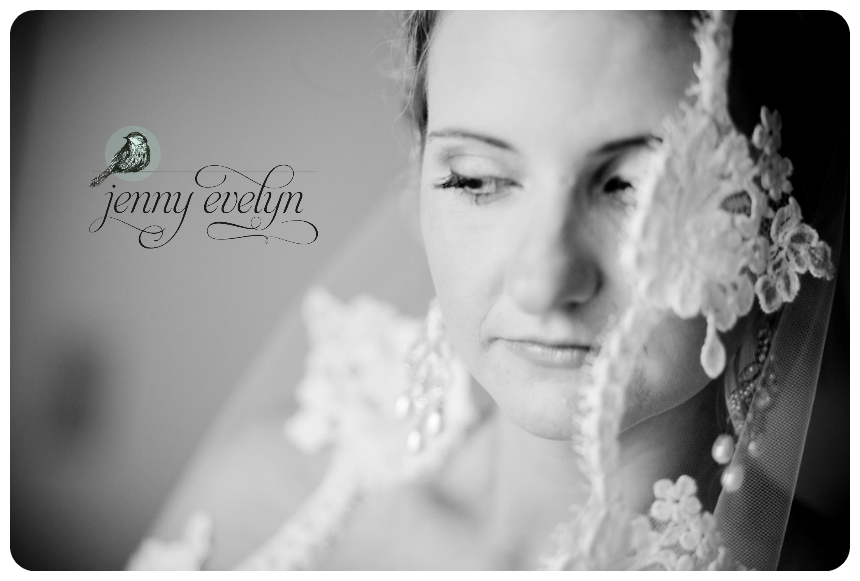 The adorable ring bearer was Will Greer, who has been like a little brother to Ashley. Don't you love his seersucker suit?   I love the toy tractors they had to document Fate's conversion!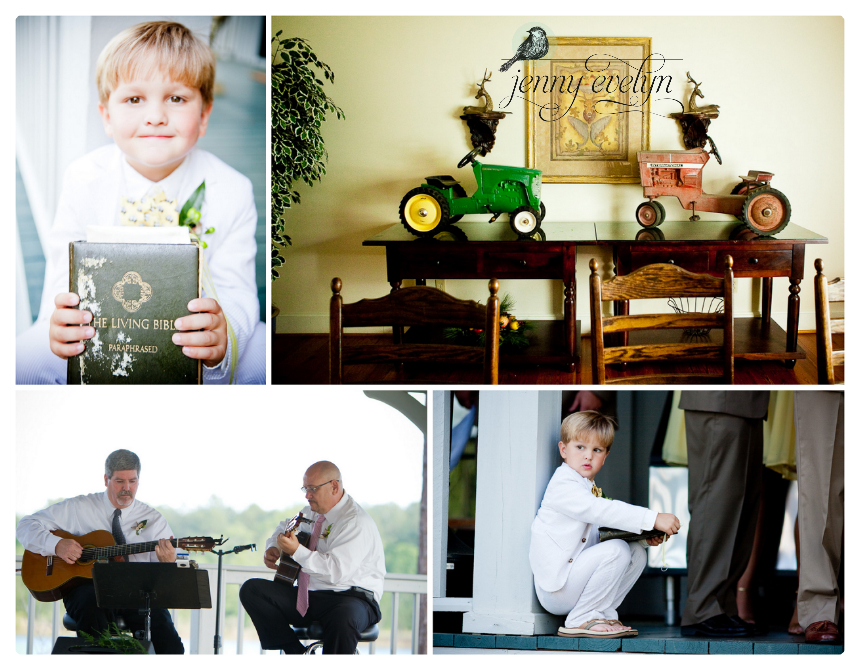 The ring bearer carried a Bible that belonged to Ashley's grandmother.  It had a bookmark in it with the names of all of their grandparents who passed away on it.  Such a sweet way to honor their grandparents!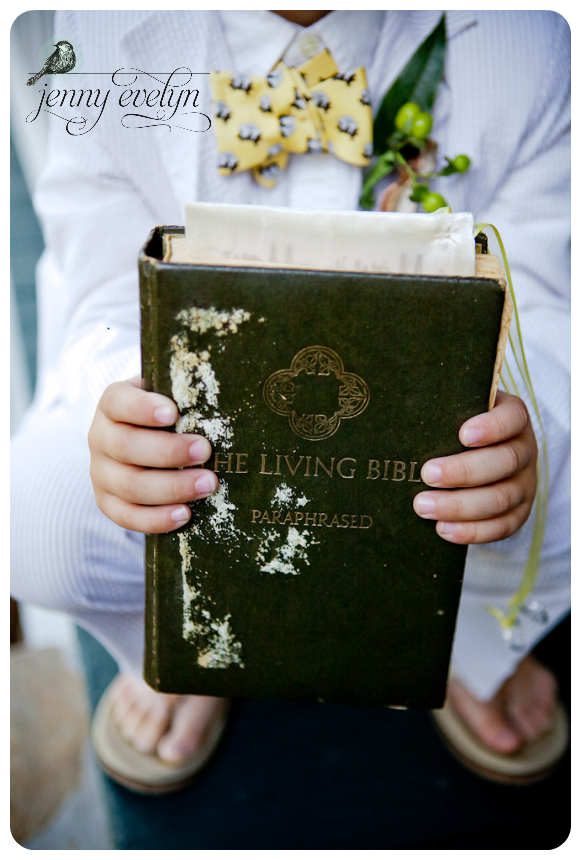 Little River Plantation was the perfect rustic venue for these Southern nuptials.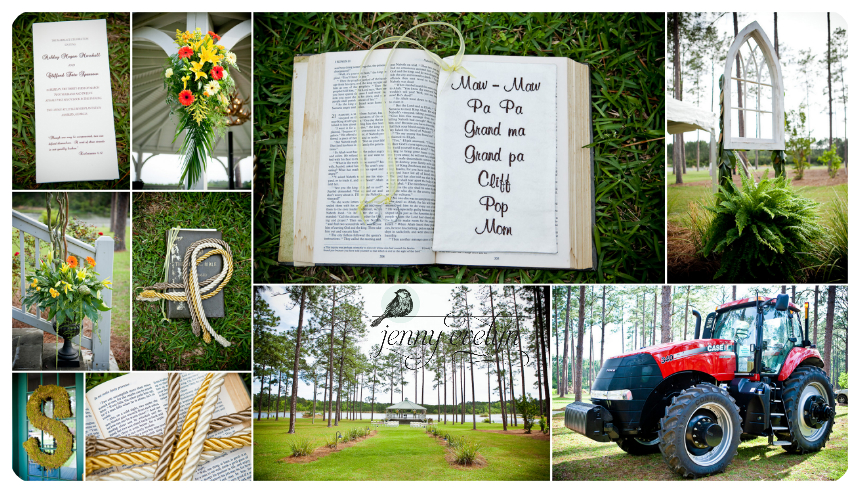 This little cutie was jumping for joy!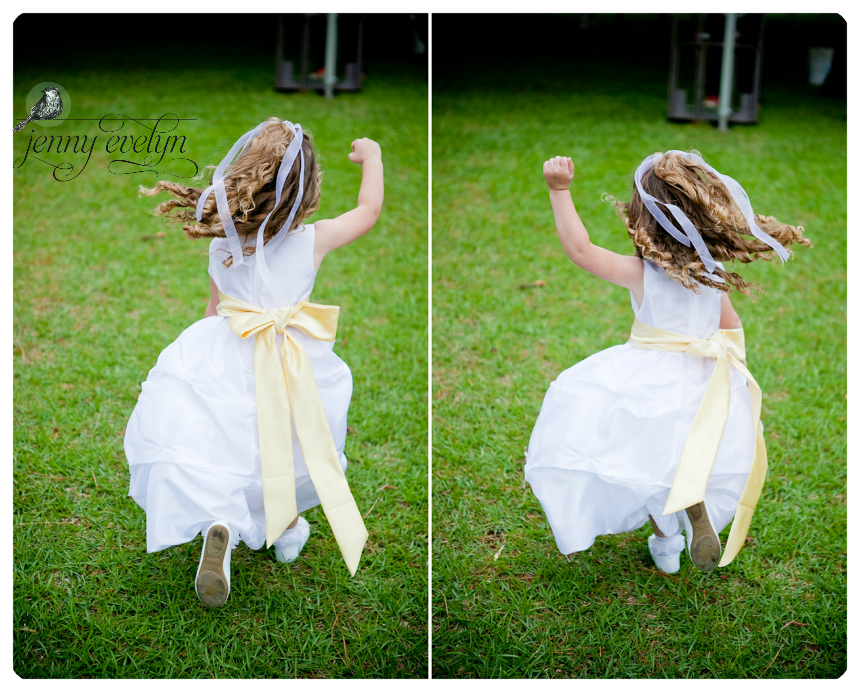 Checking out his bride!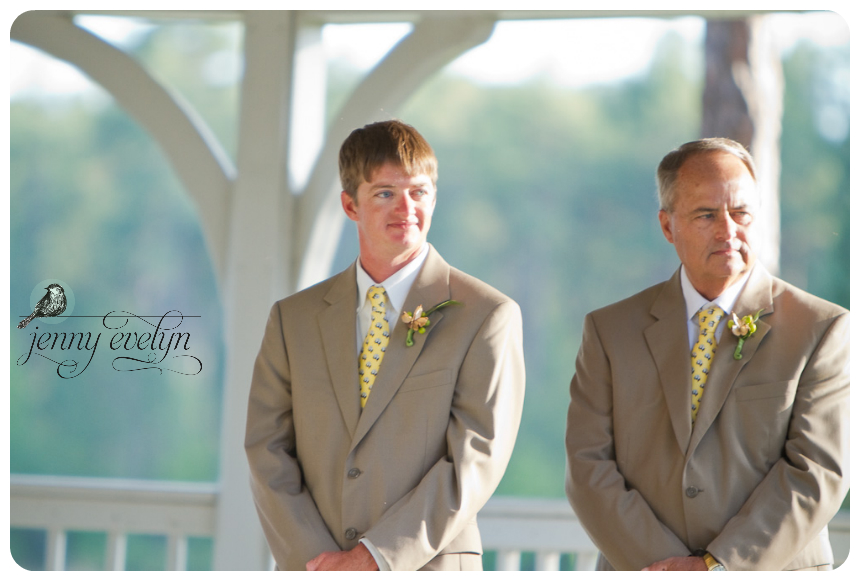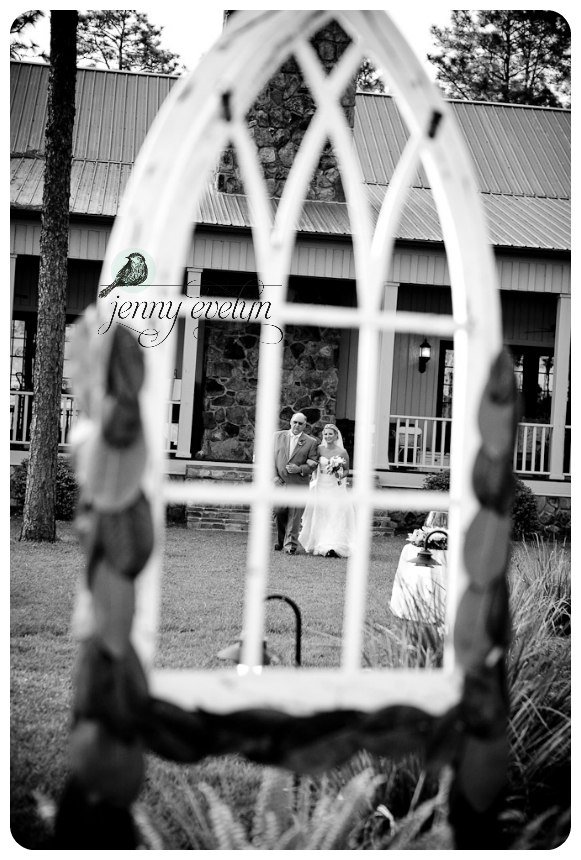 Ashley was glowing as she walked down the aisle to meet her man.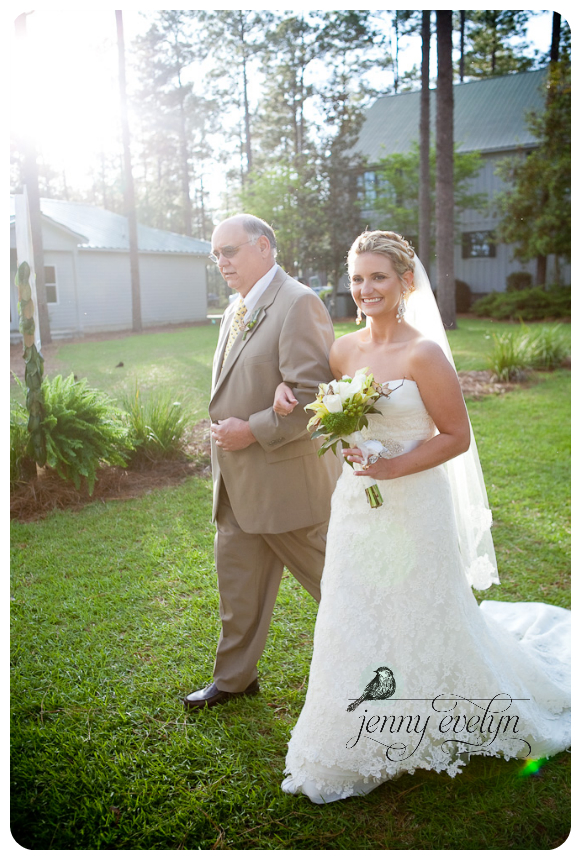 Everyone got a little emotional as Ashley walked down the aisle.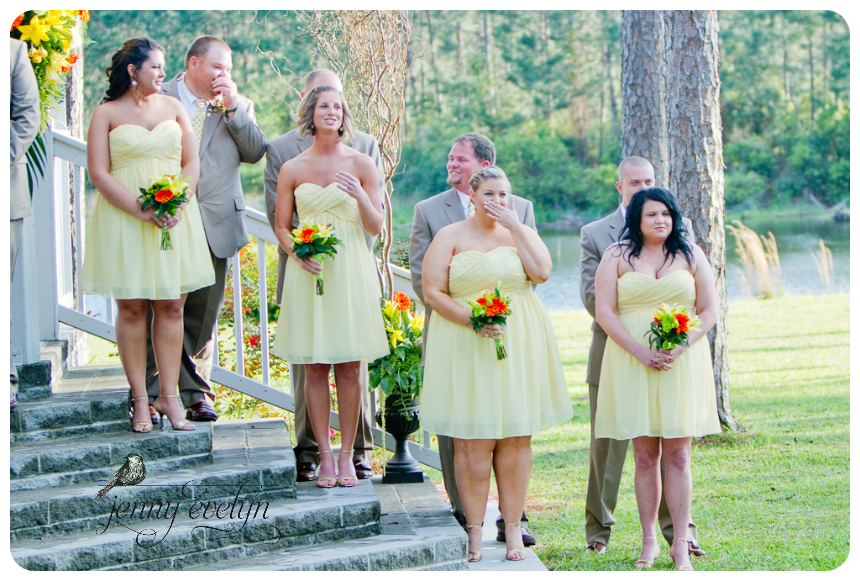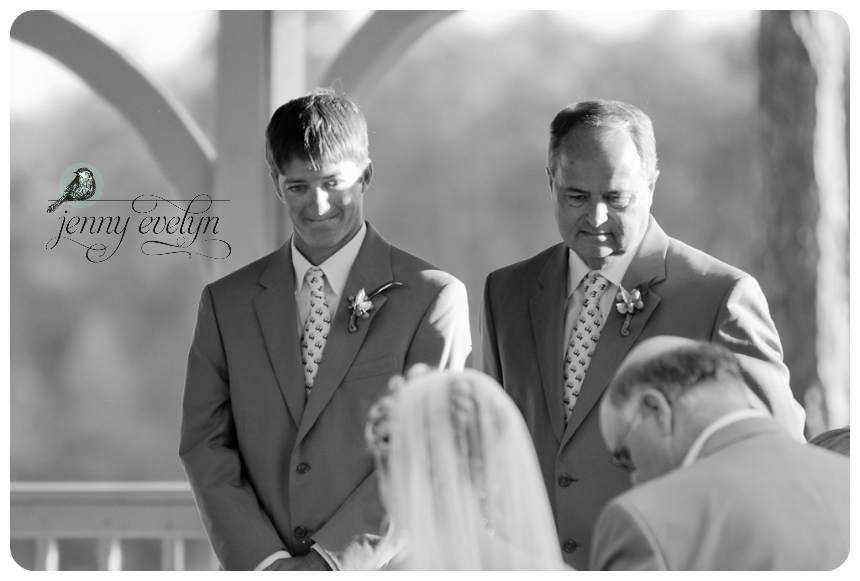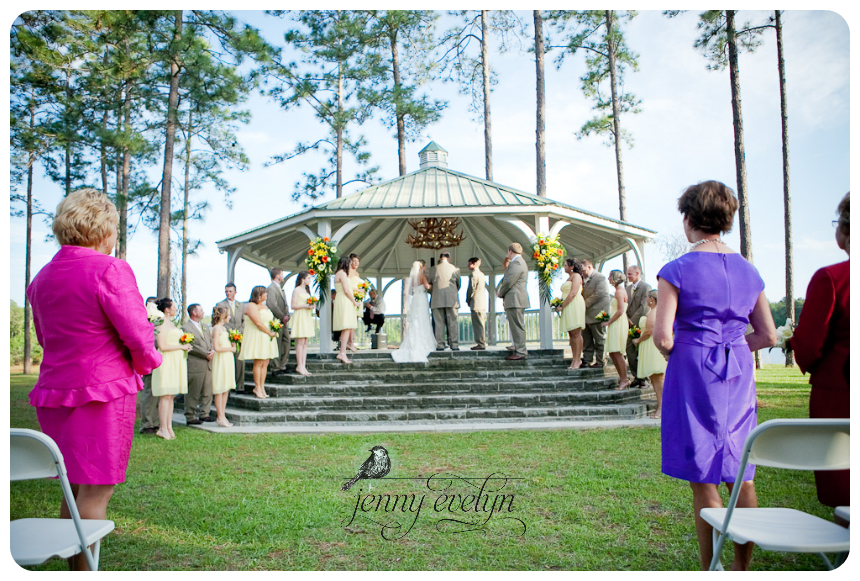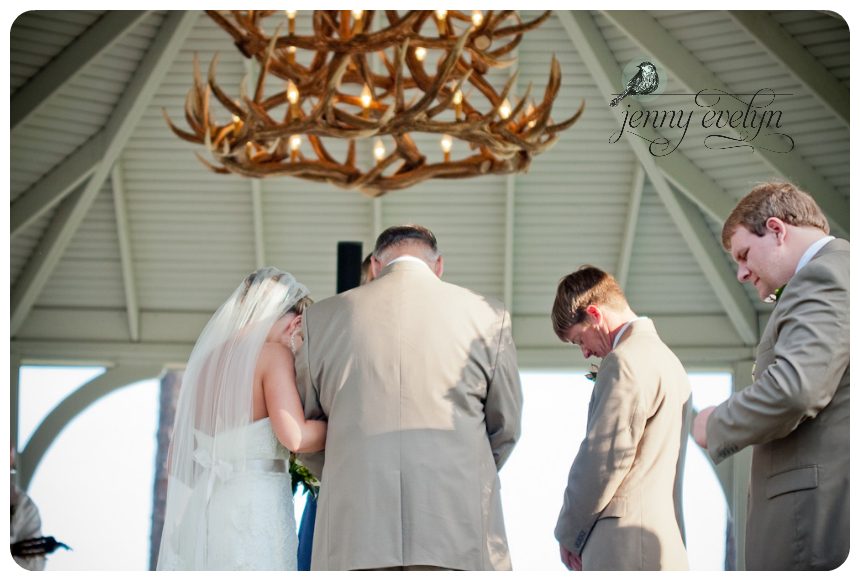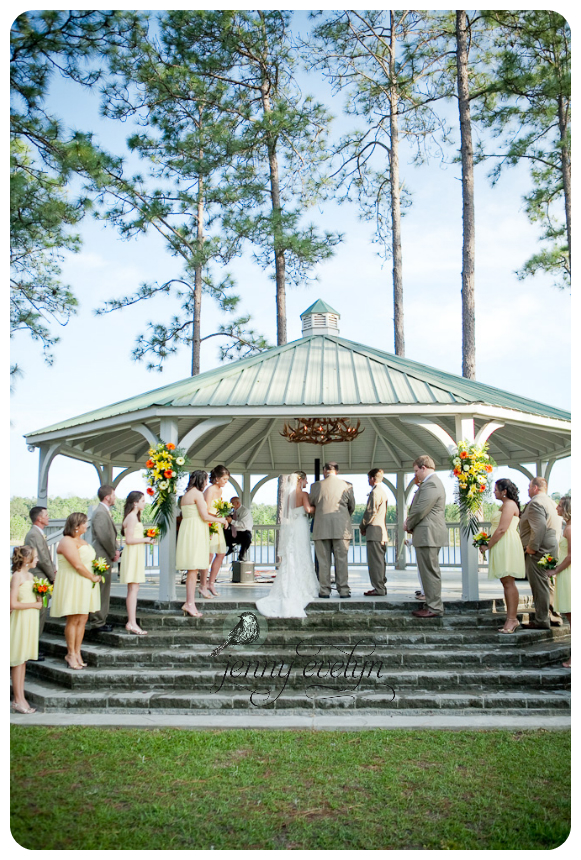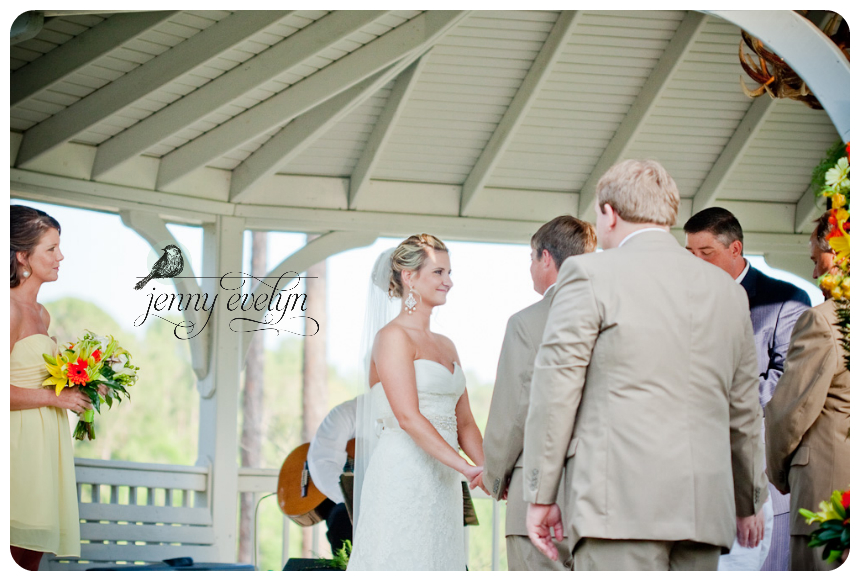 It looked like rain earlier in the day…we were so thankful for clear skies!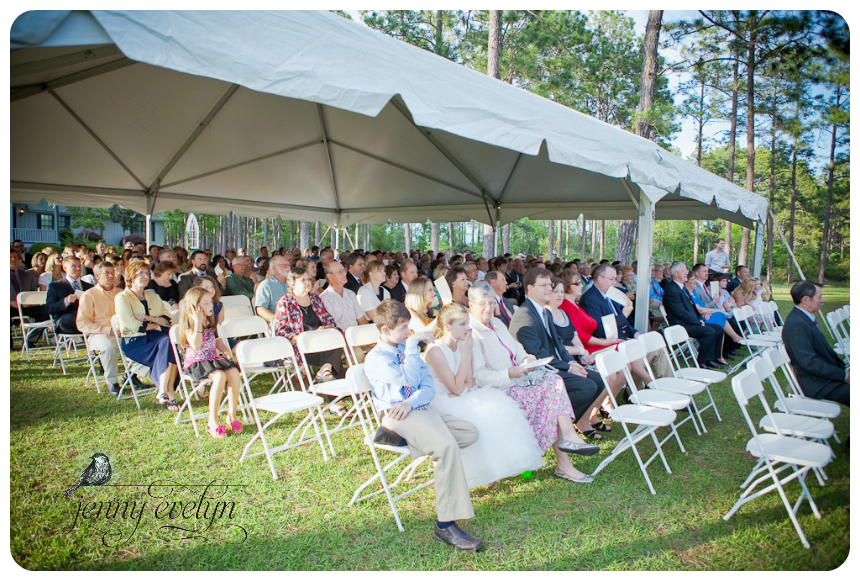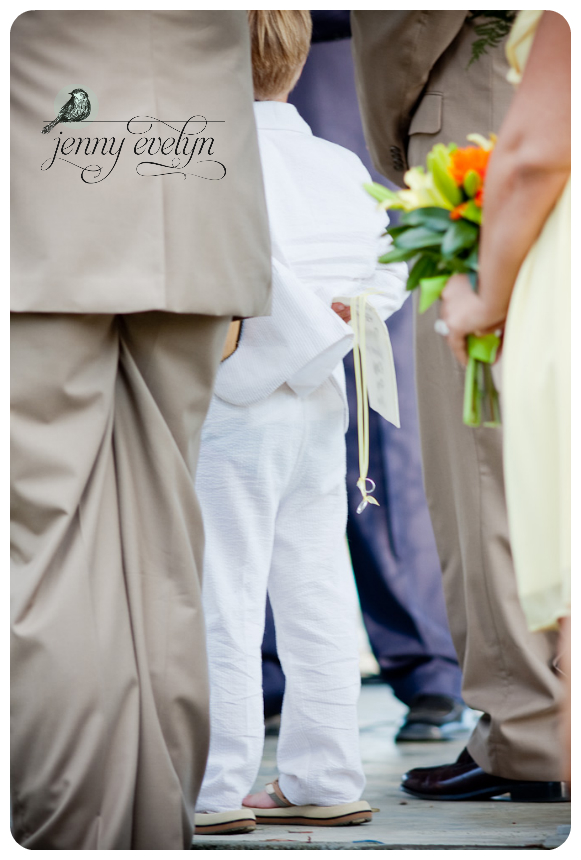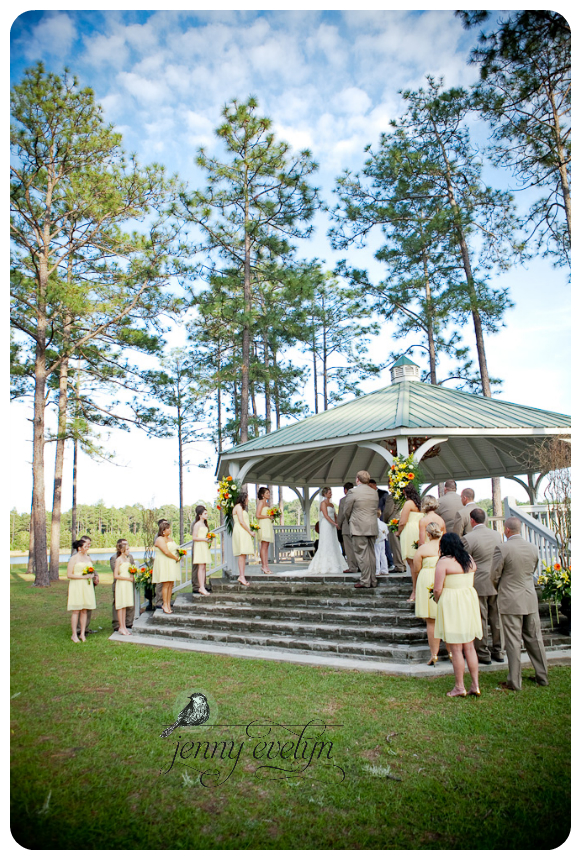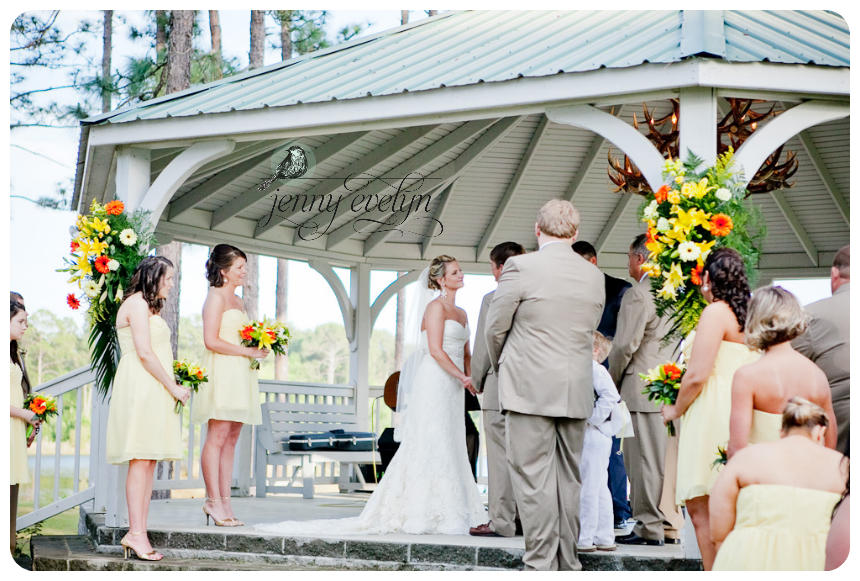 So much joy in her eyes!  Love it!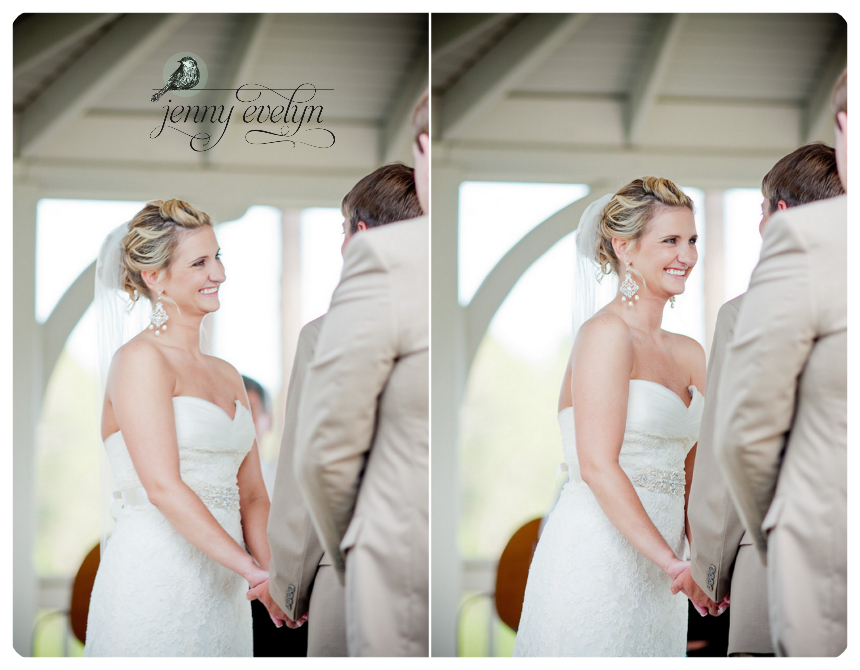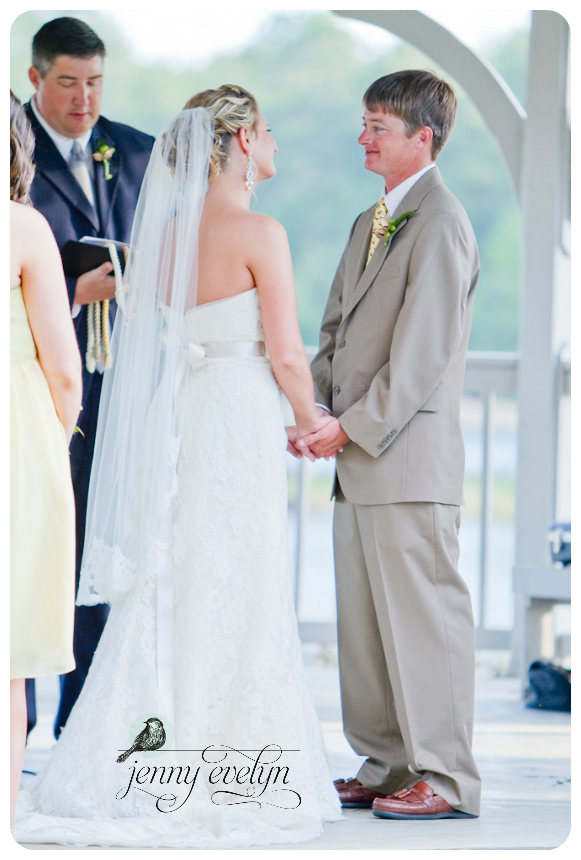 Love this one!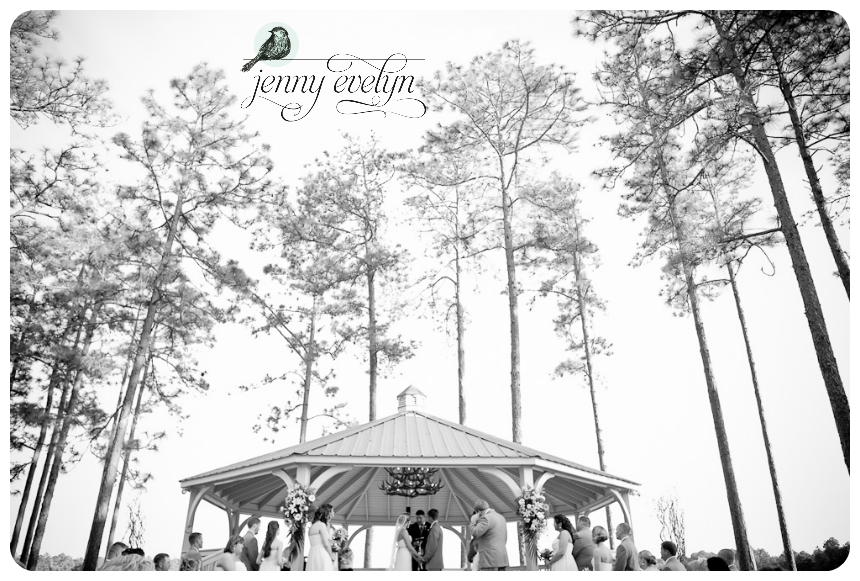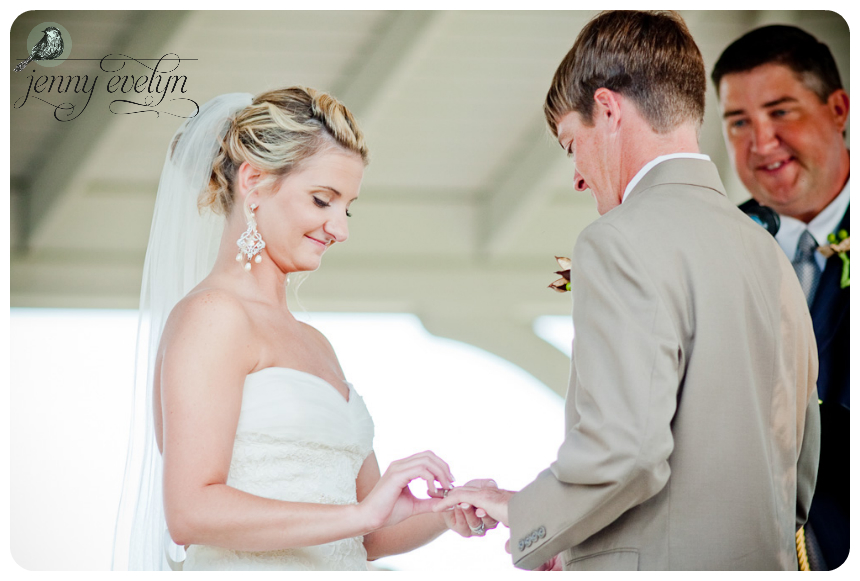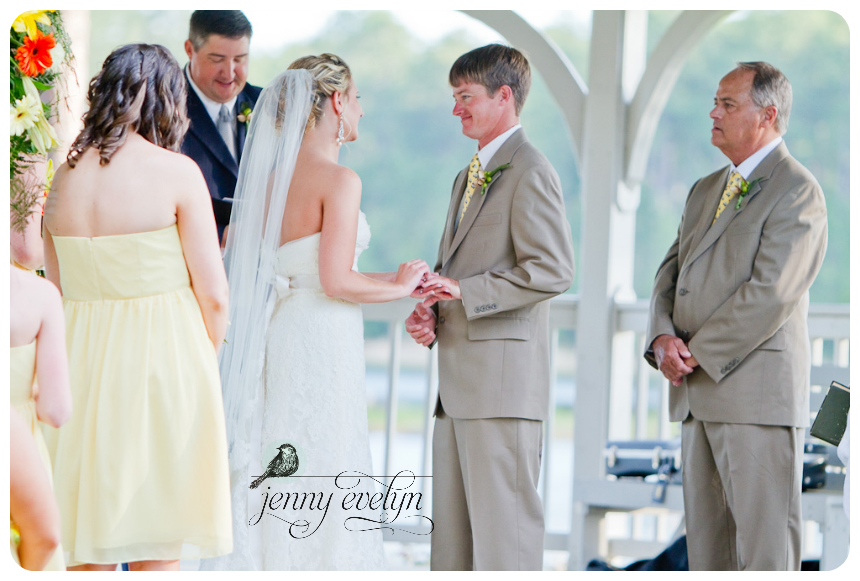 Ashley and Fate also included a Cord of Three ceremony, where they braided three cords together symbolizing binding their lives together with Christ.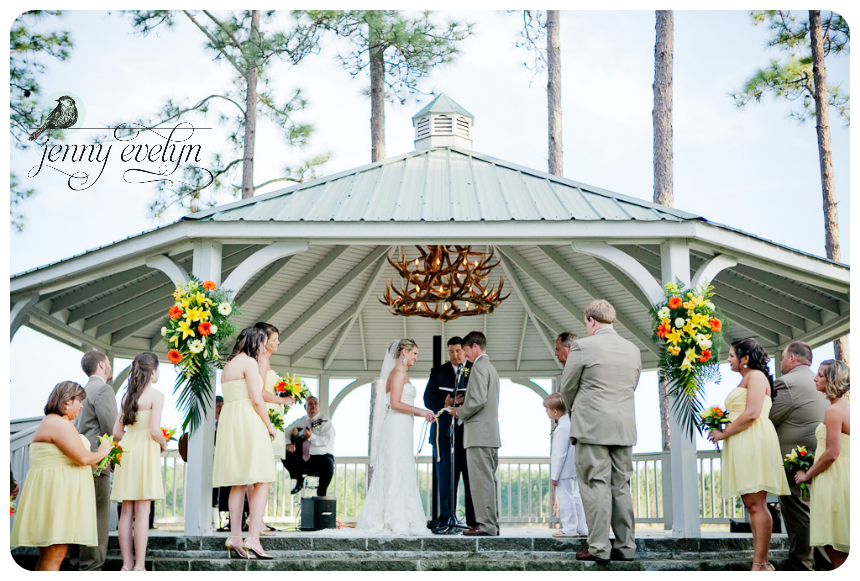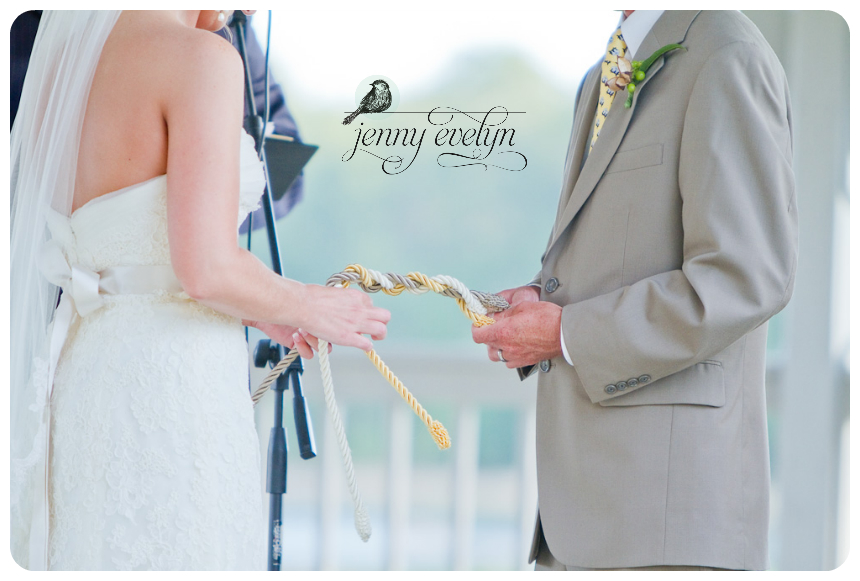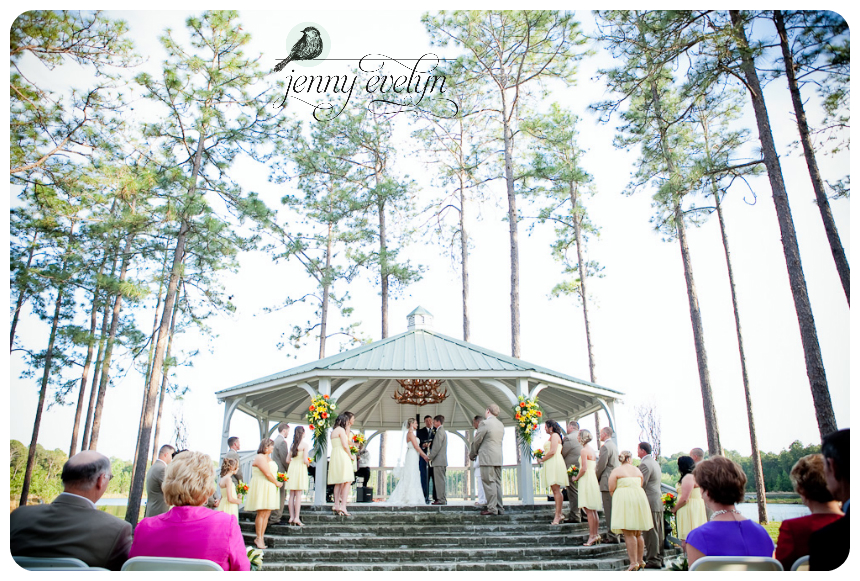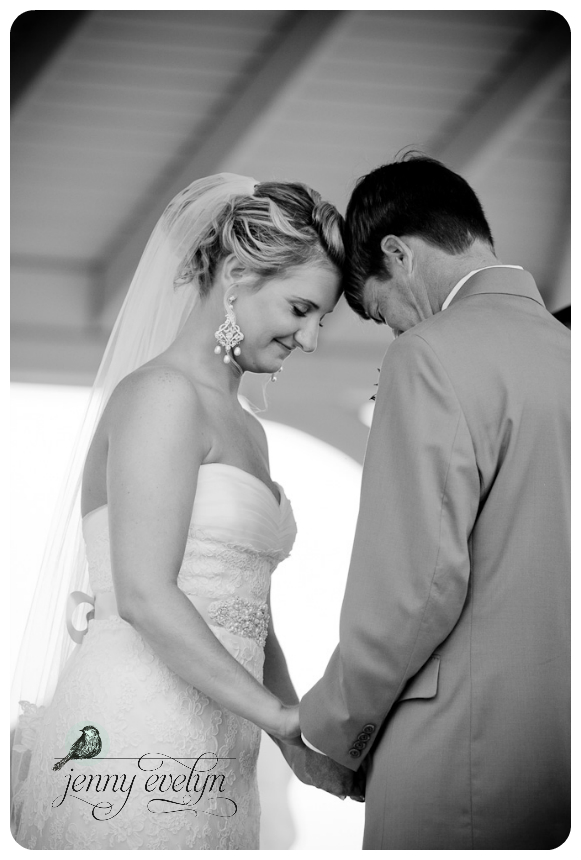 Such a sweet kiss!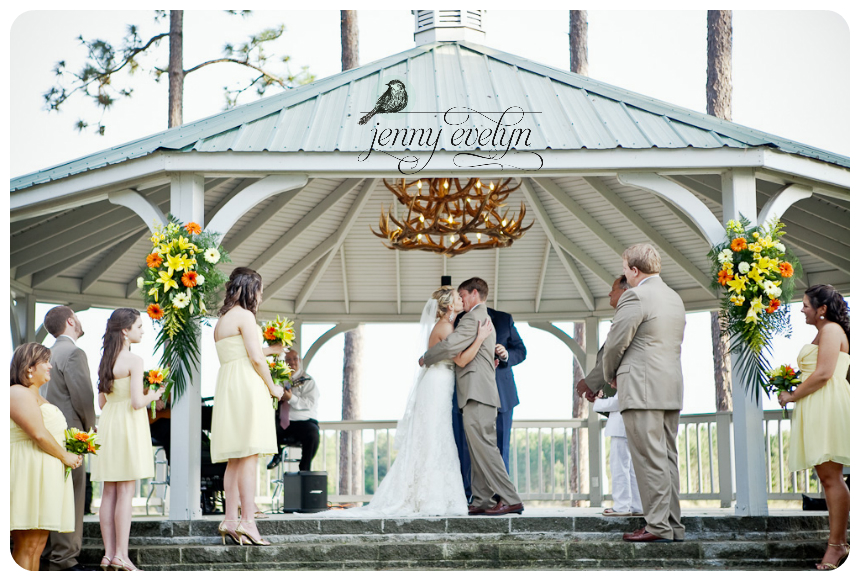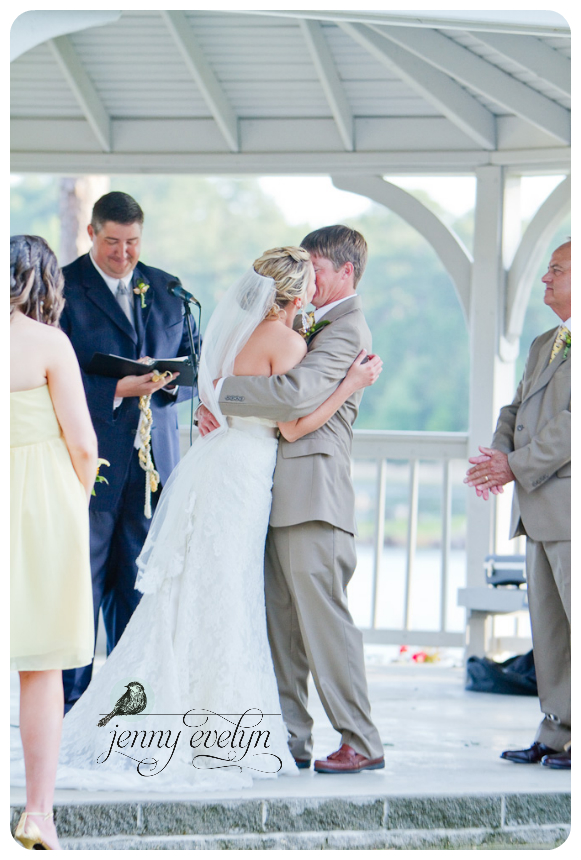 Mr. and Mrs. Fate Sparrow!  Look at the joy on their faces!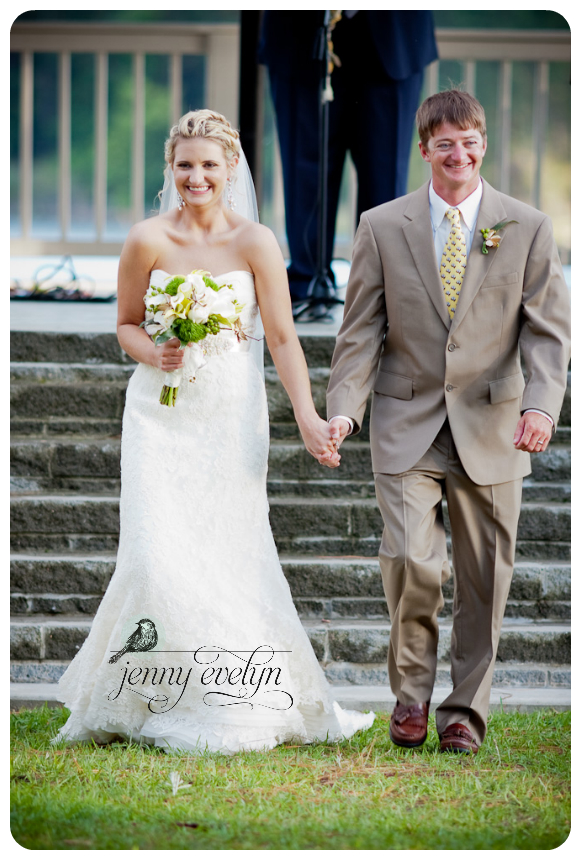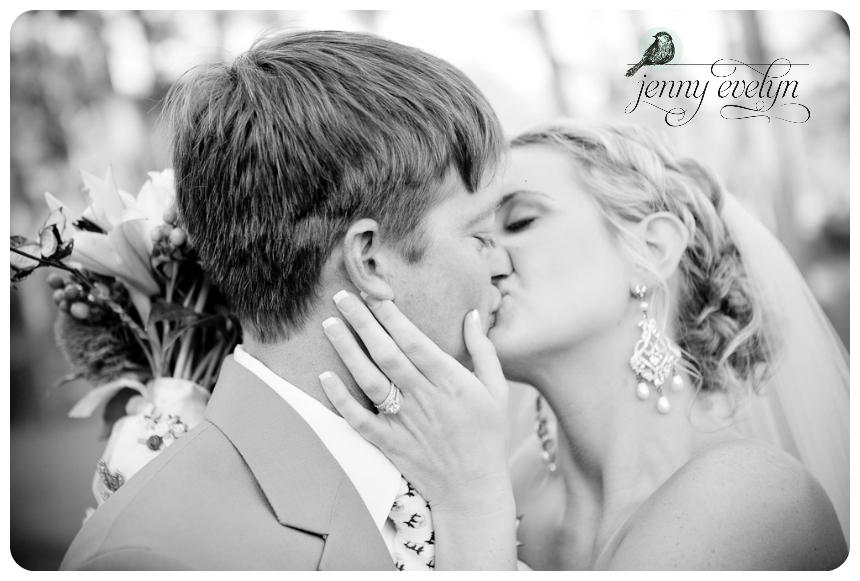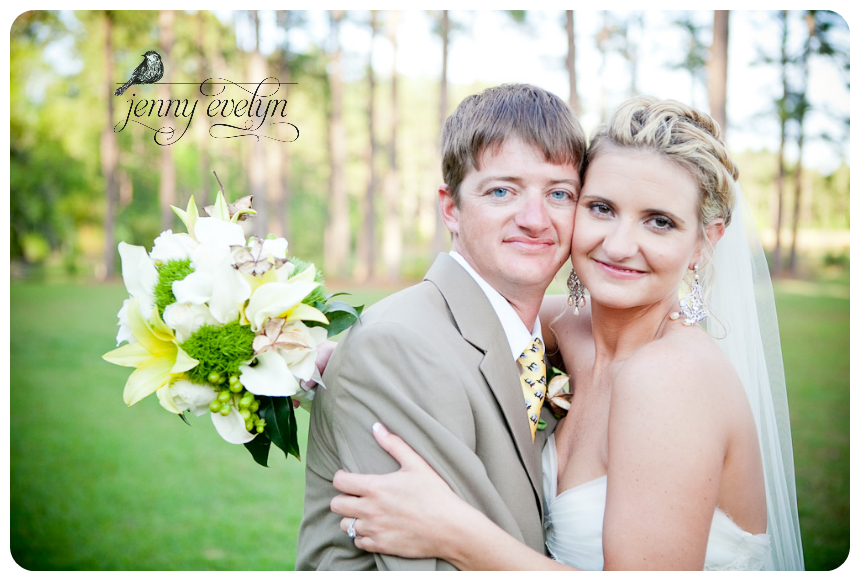 We had to get a few shots in those Georgia pines. The perfect setting for this Southern couple.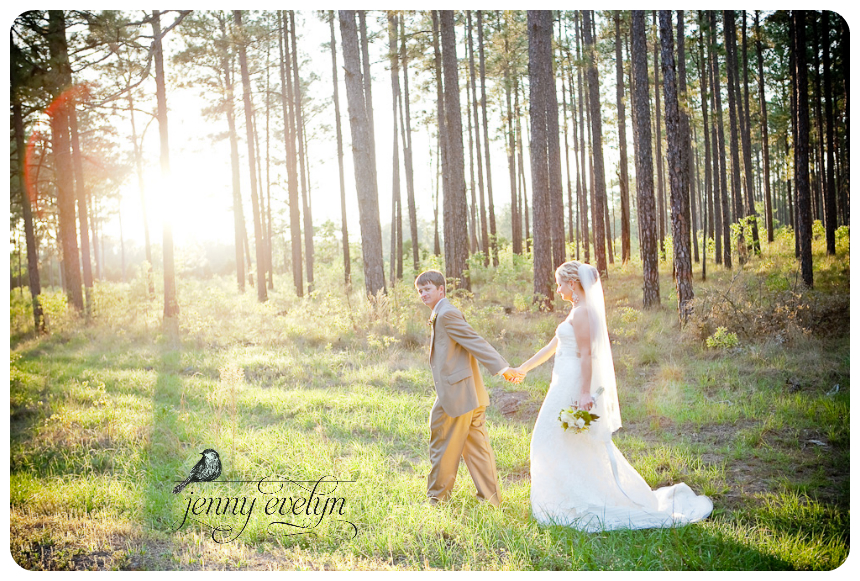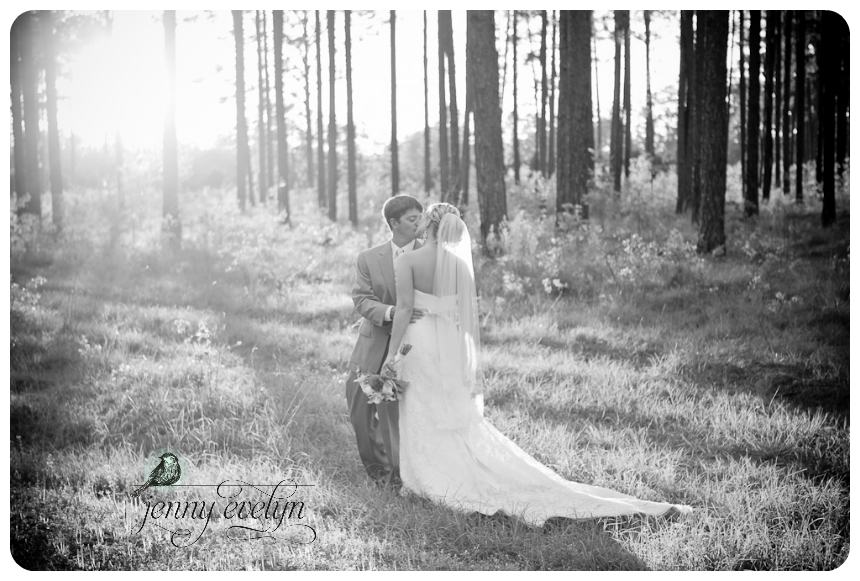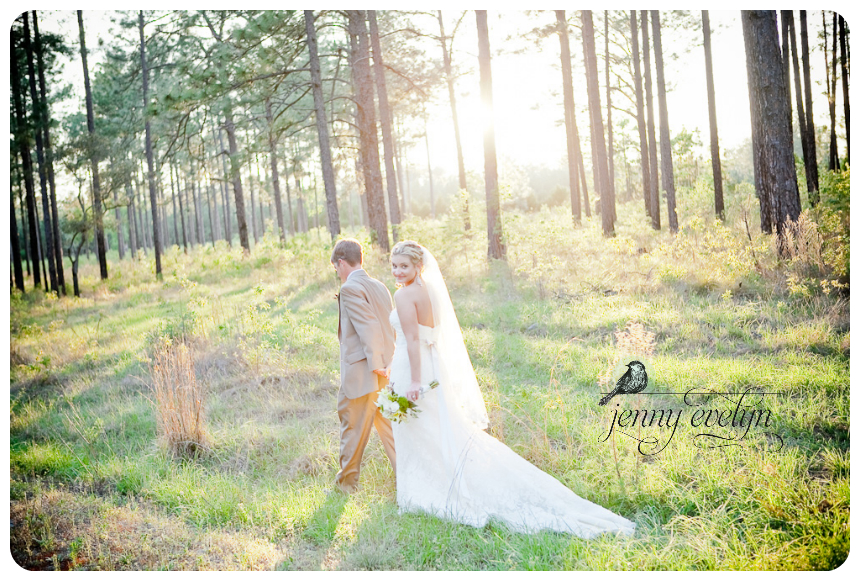 The light was simply beautiful.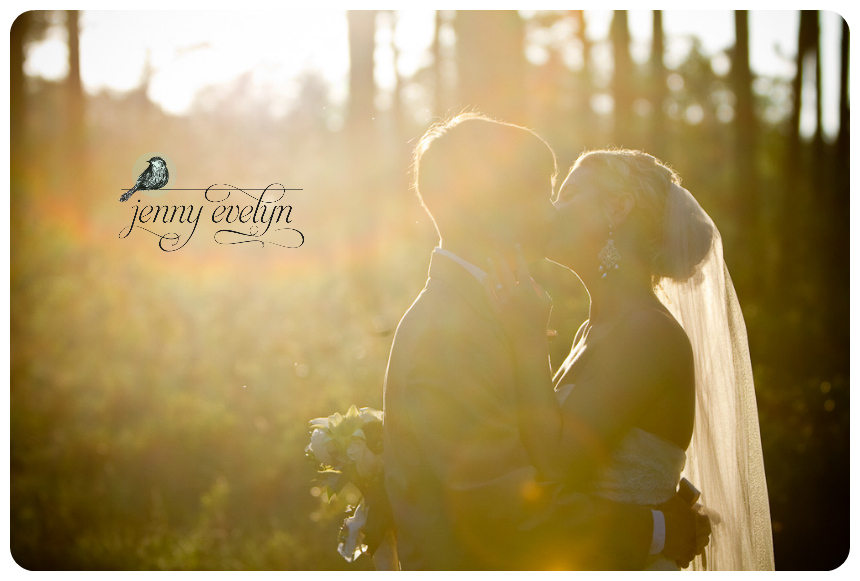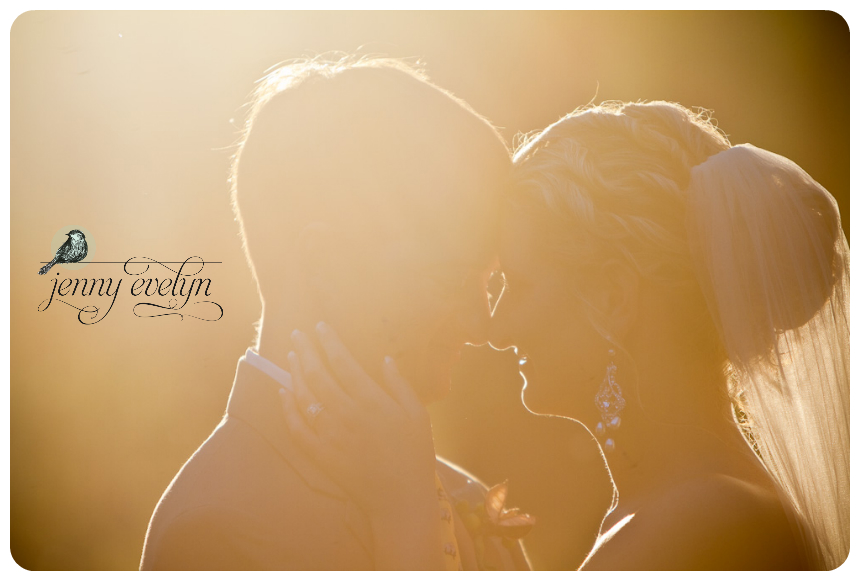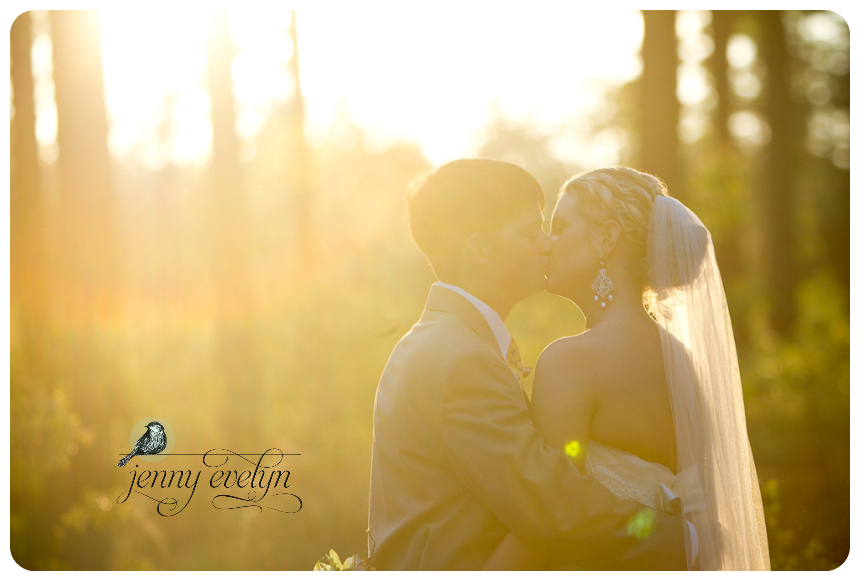 I told you there was a tractor.  Since Ashley's dad runs a Case tractor dealership, they just had to include a few shots with the tractor.  And everybody knows that tractors are red, right Ashley??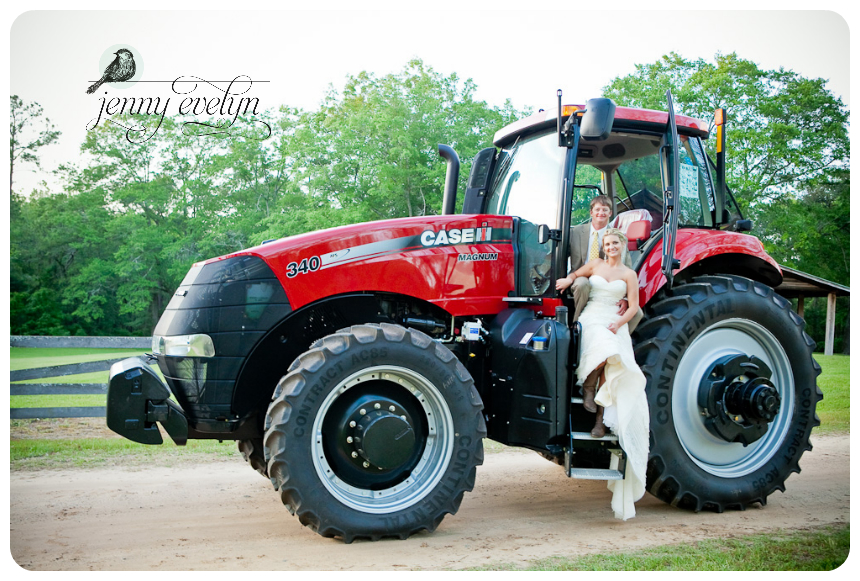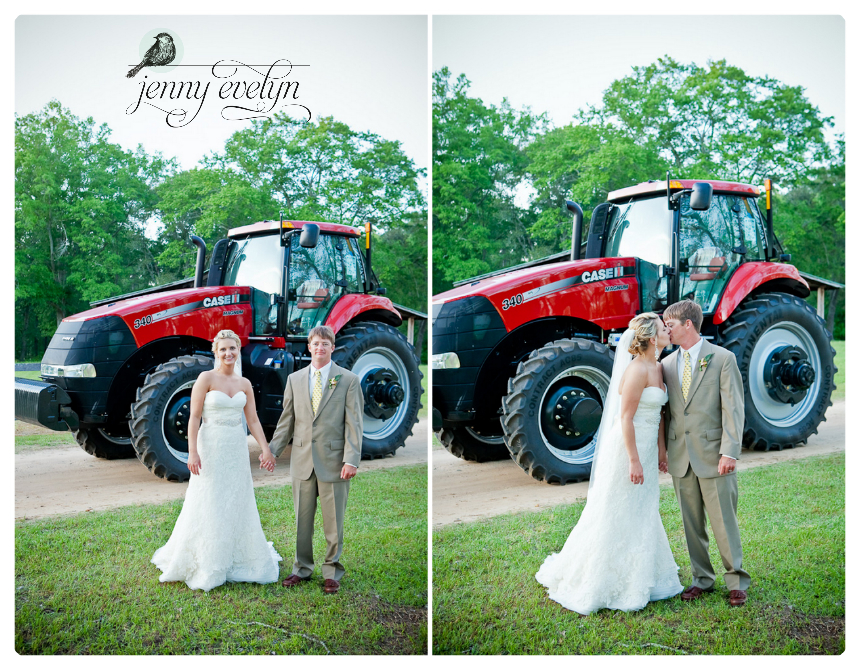 What a fun wedding party!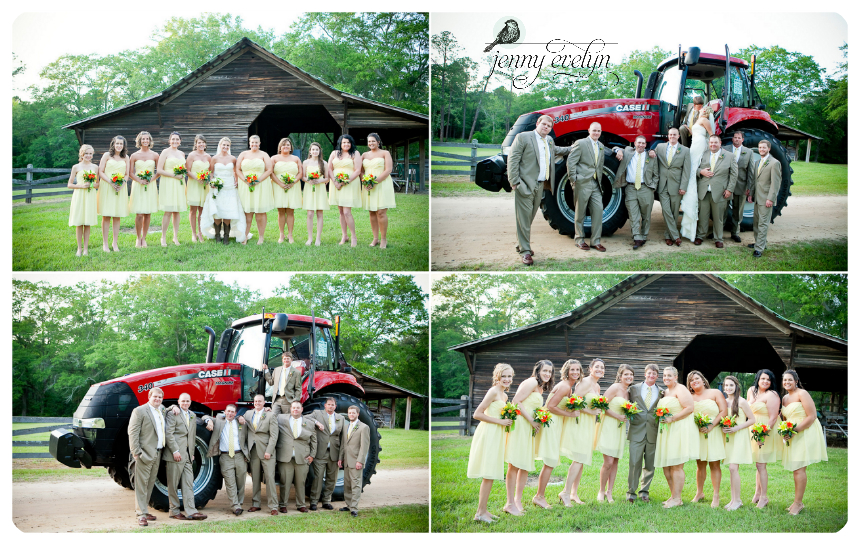 Ashley had to show off her cowboy boots!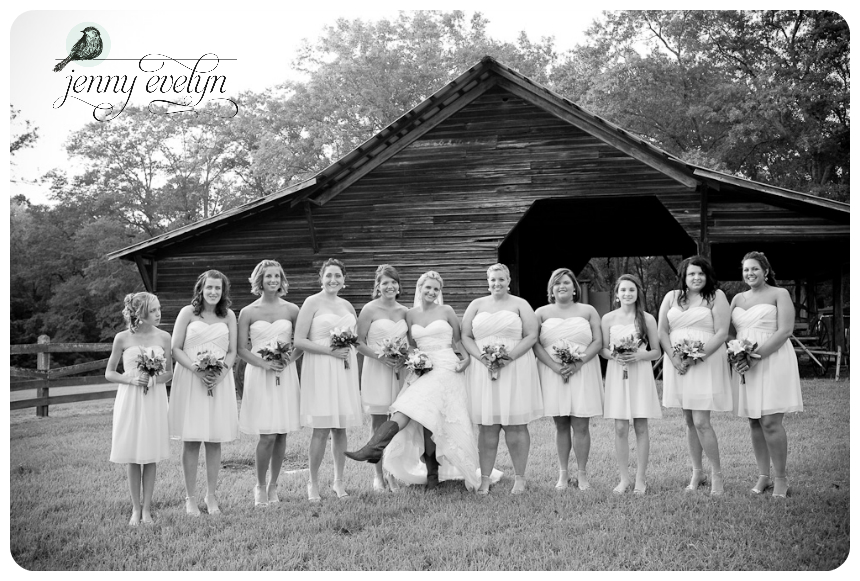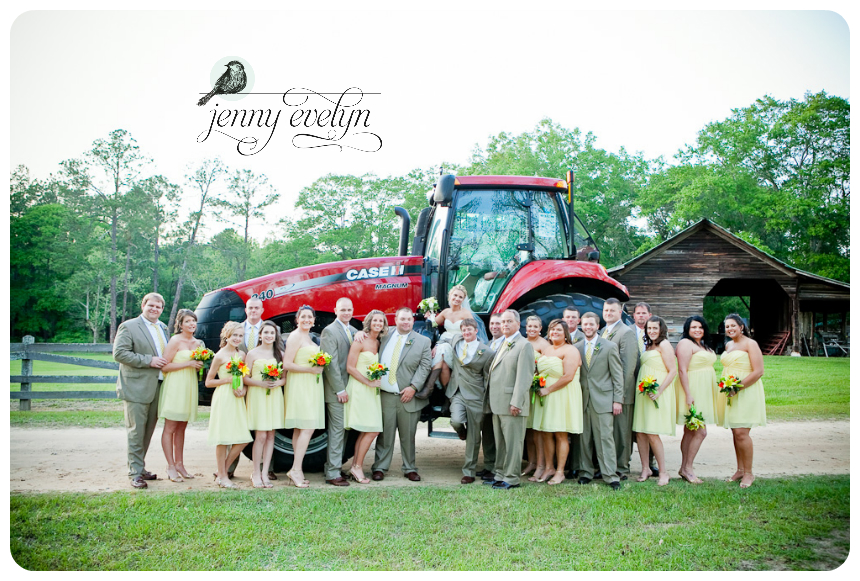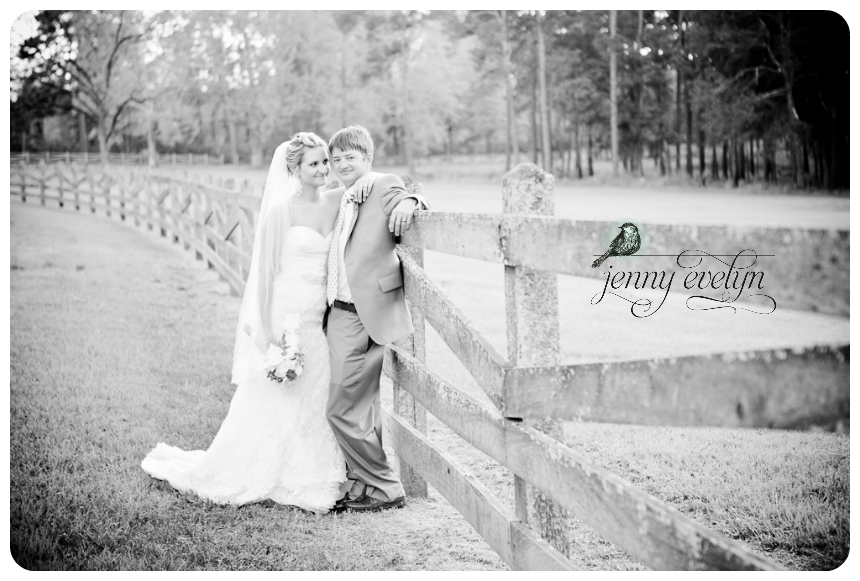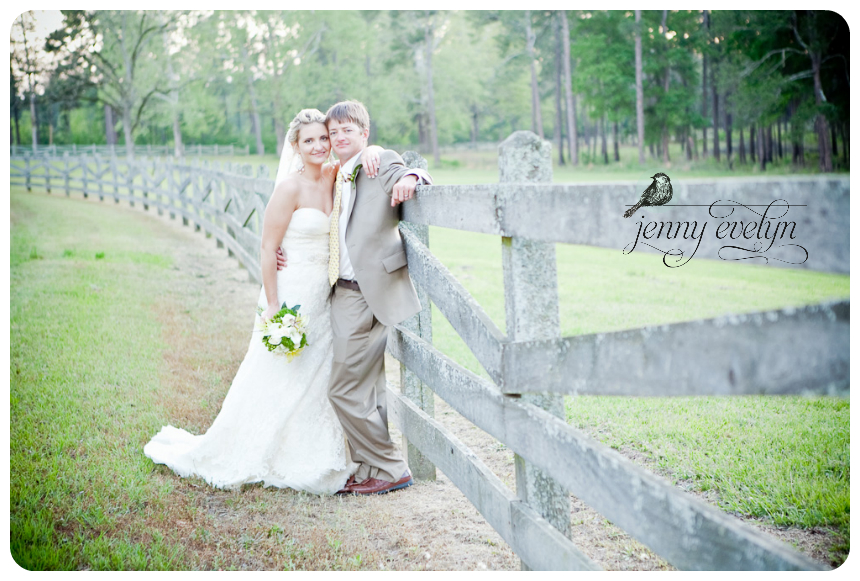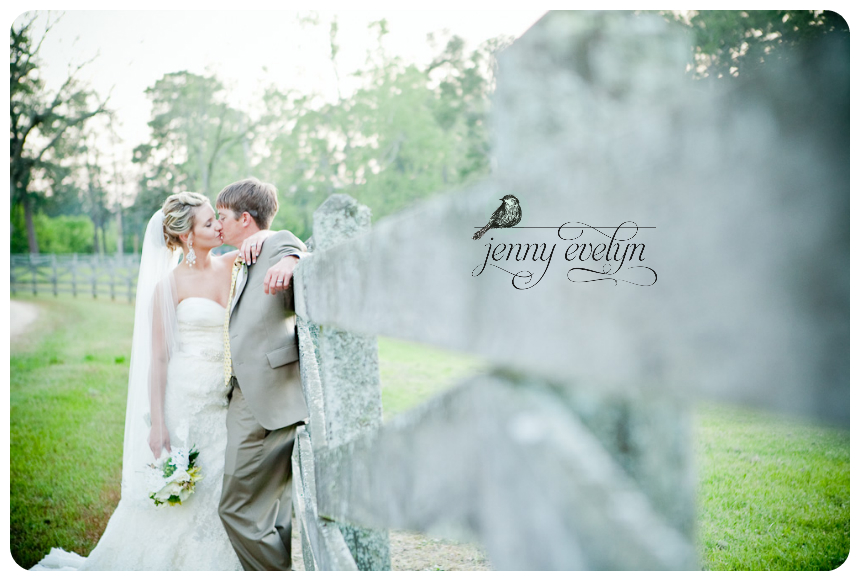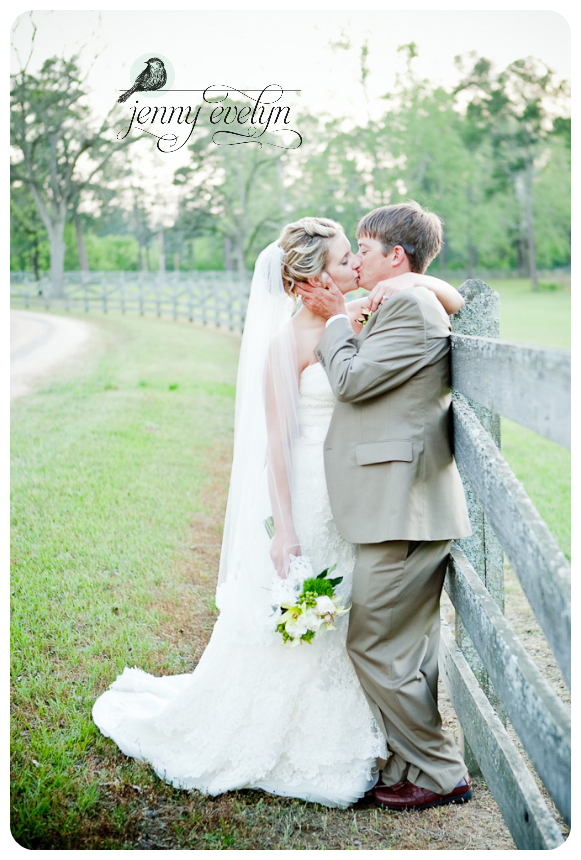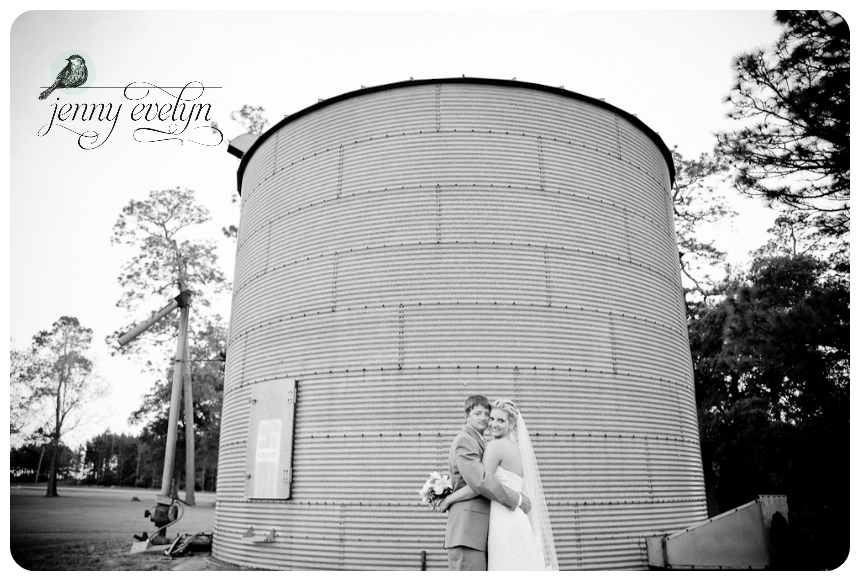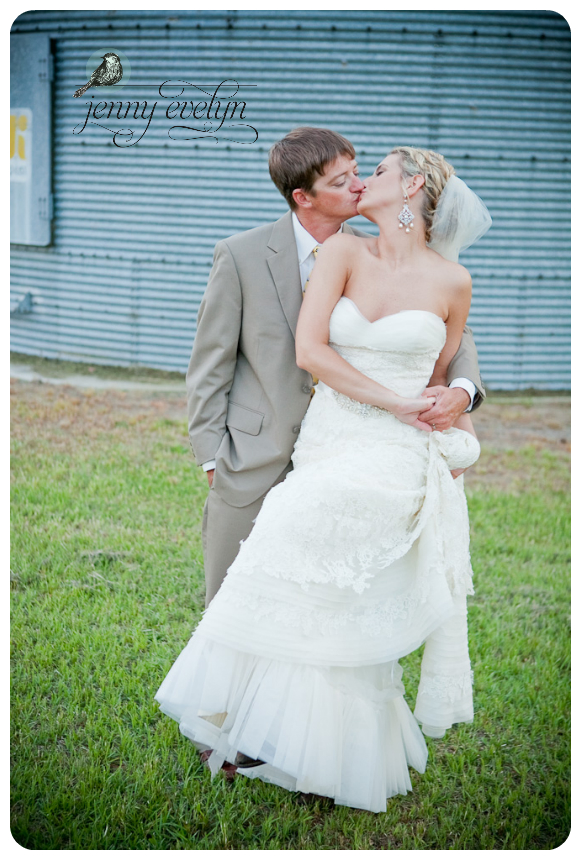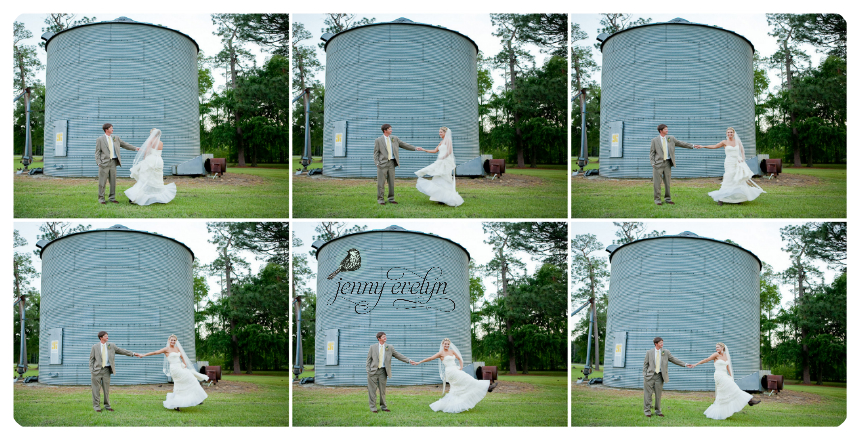 The girl can work some cowboy boots and a wedding dress!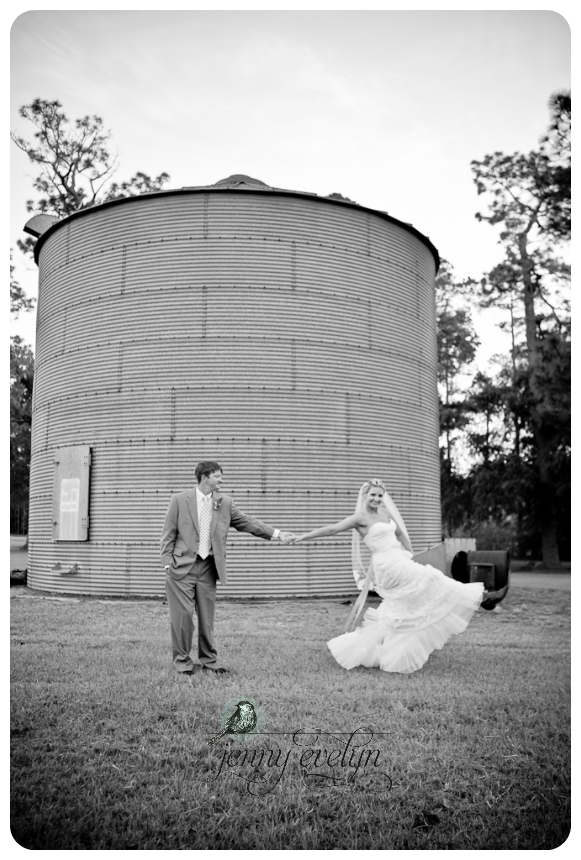 As the sun was setting behind the pines, the guests headed to the outdoor reception.  It was a beautiful night for eating and dancing under the stars.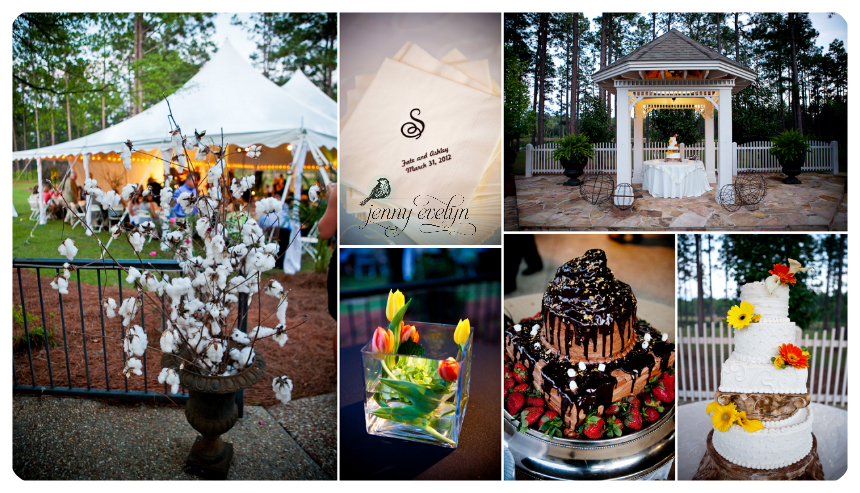 Loved their cute favor:  pecan pies and a little RED tractor! Can't get more Southern than that!!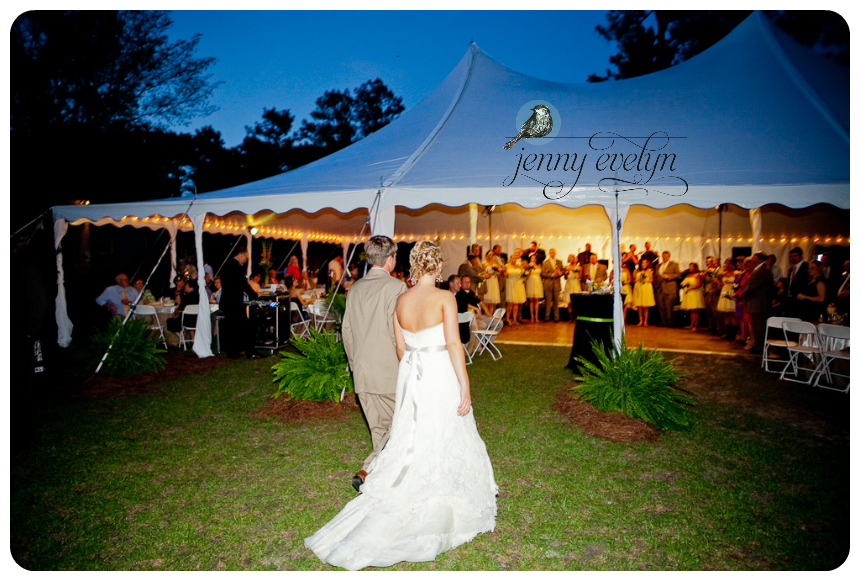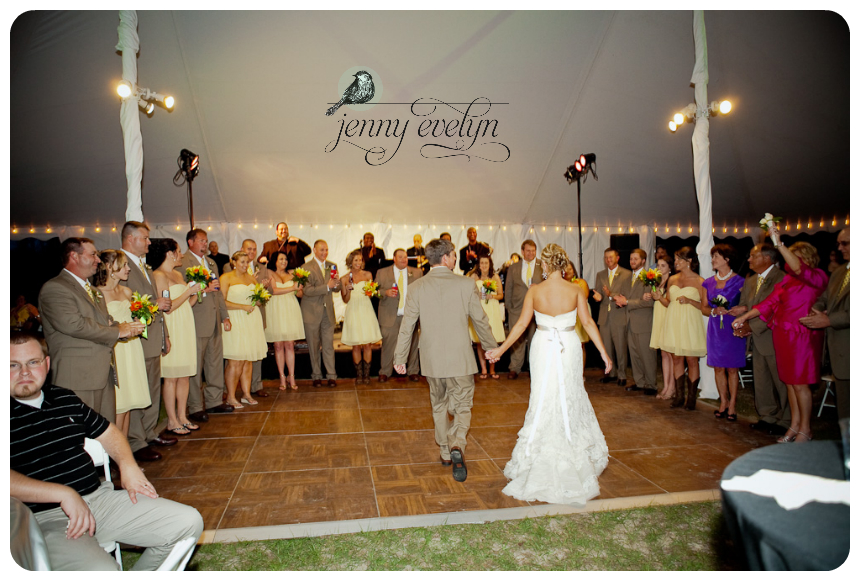 First dance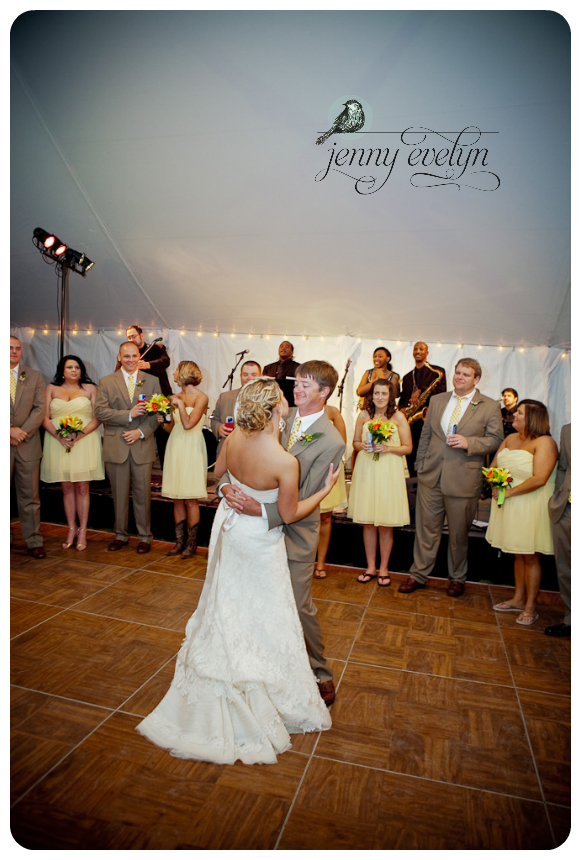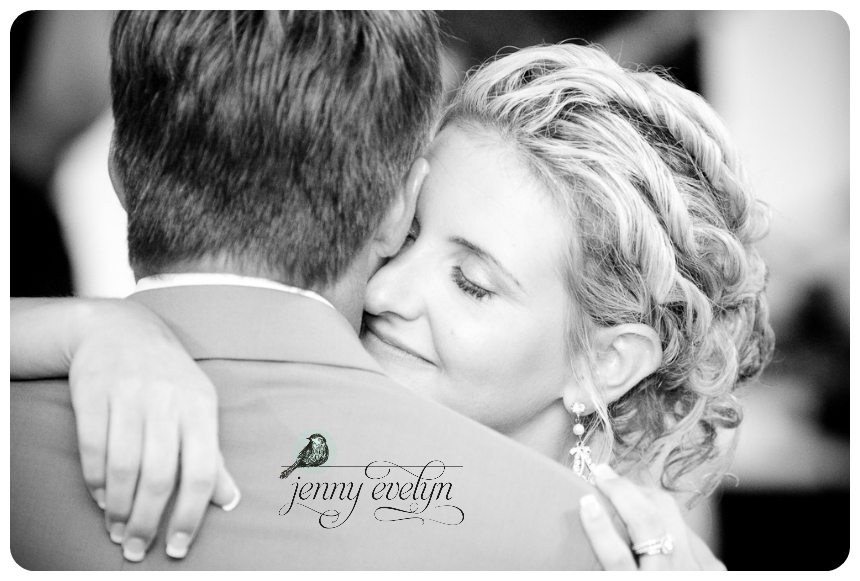 All day, Ashley wondered whether or not she would cry on her wedding day.  She managed to hold off the tears until she danced with her daddy.  And when the tears started flowing, everyone joined in.  It was such a sweet and emotional moment.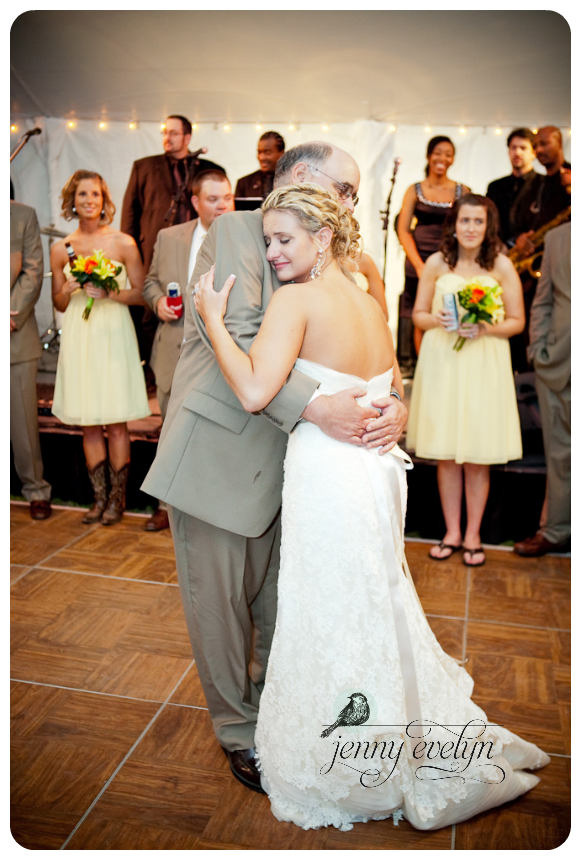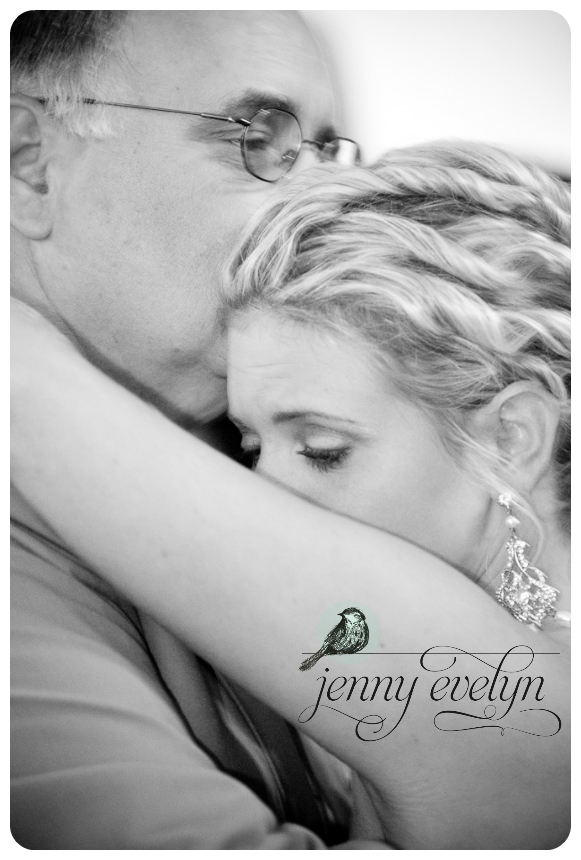 See Ashley I totally got the tears!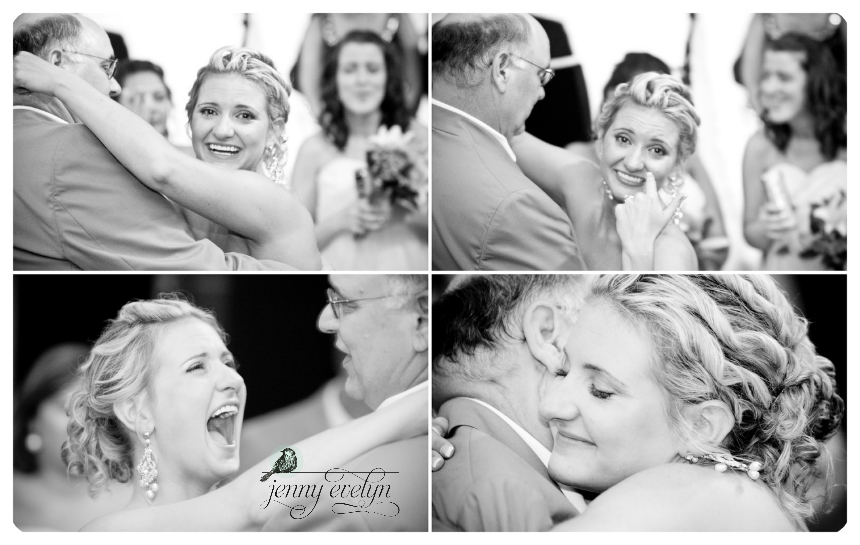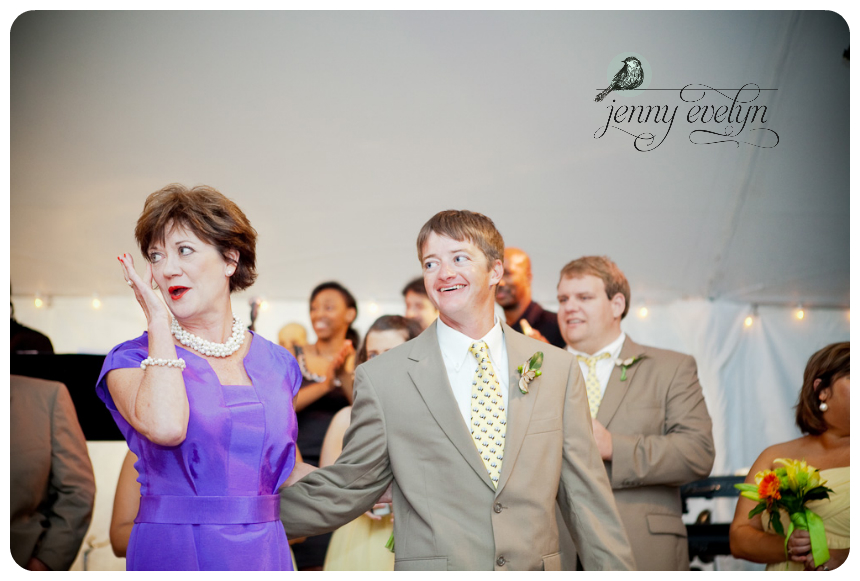 The yummy cake was by Richelle Bivins.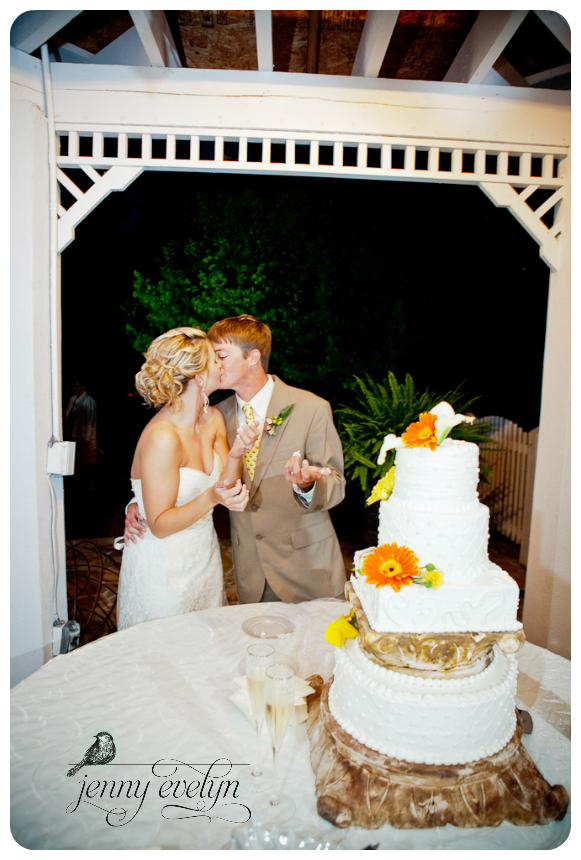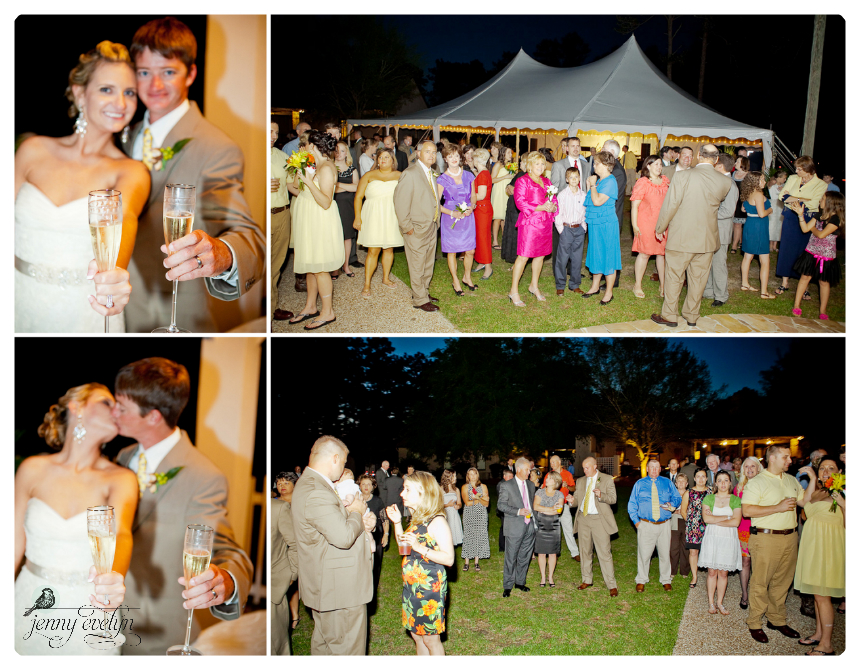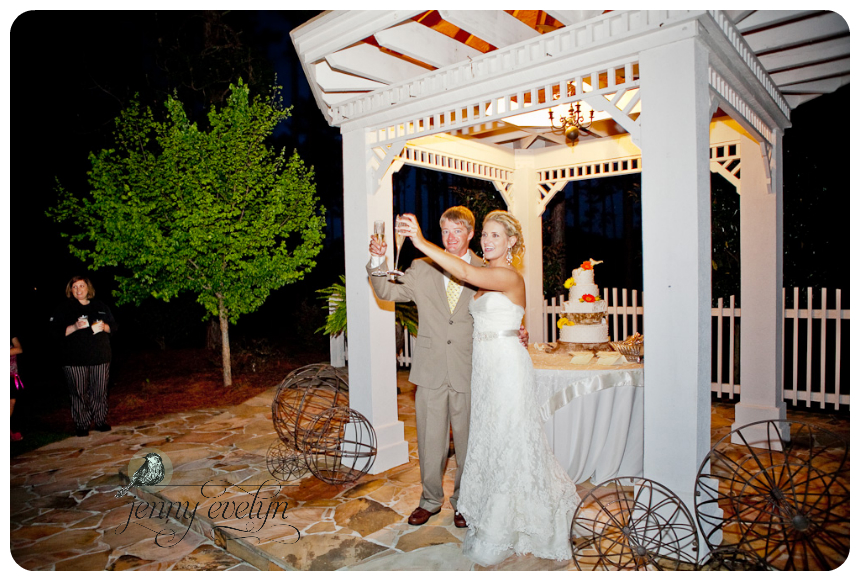 S is for Sparrow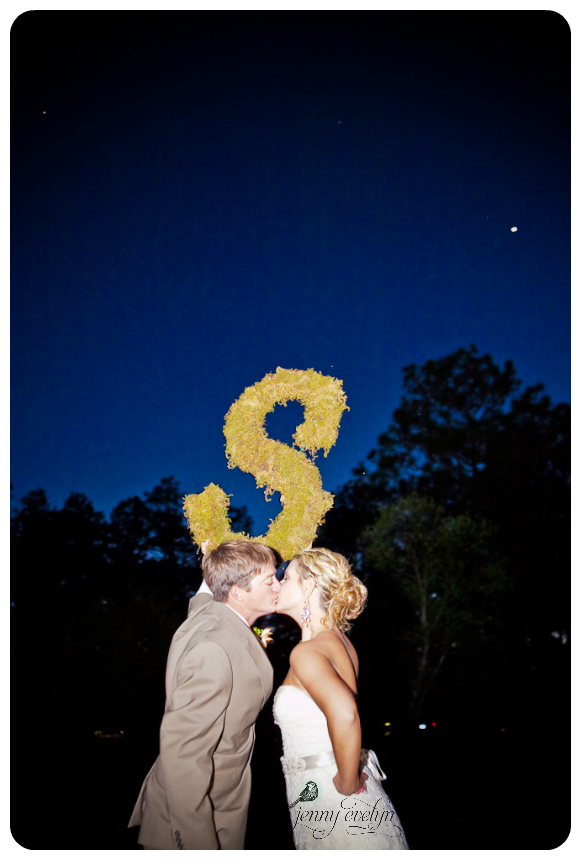 Livin' Large was so much fun!! And the happy couple and their guests danced all night!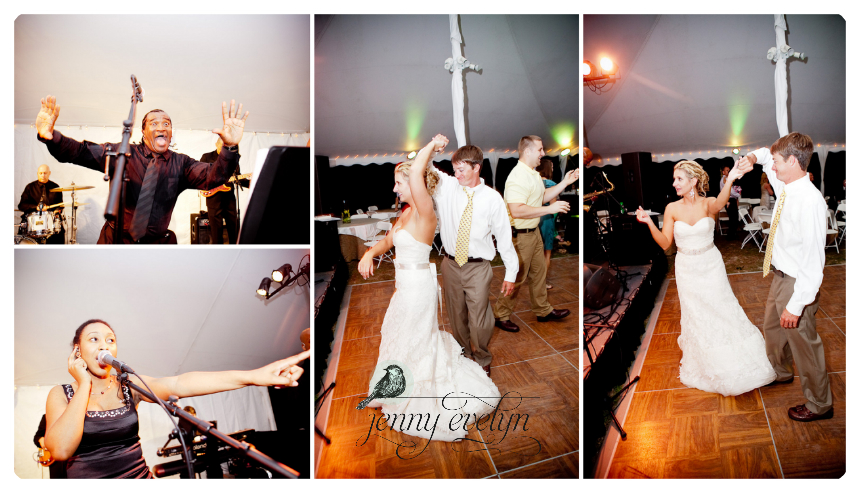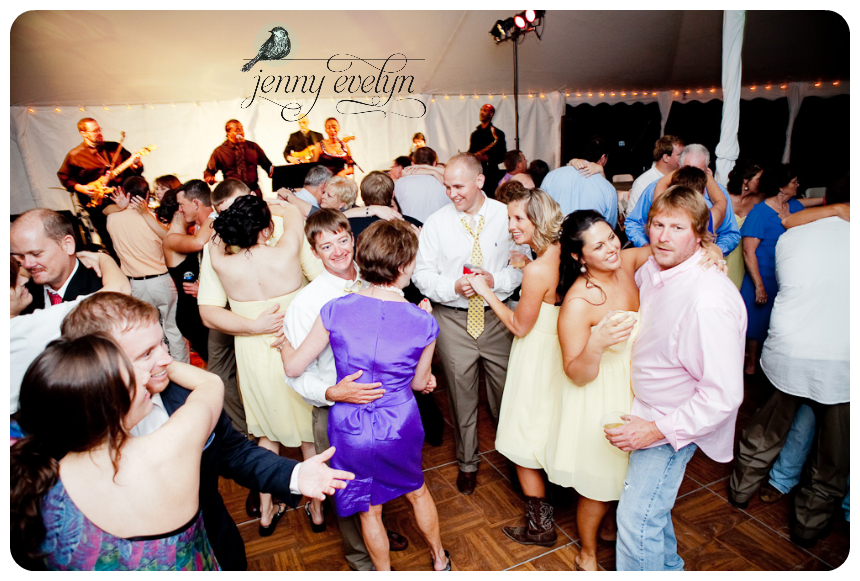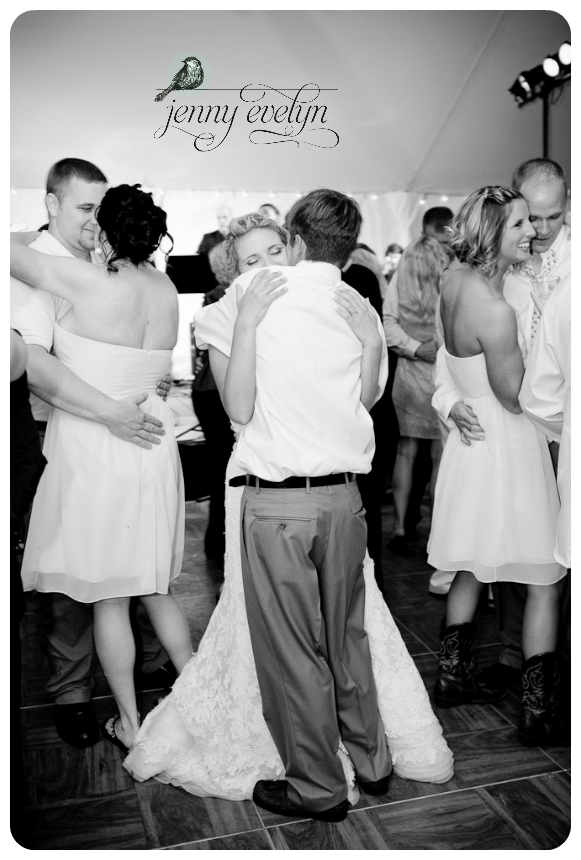 Ashley even included some special touches in her reception decor.  The mason jars were very special to her because they belonged to her grandmother.  This was such a special day to celebrate with friends and family.  One of Ashley's childhood friends was Ashlee, one of my brides!  Remember Ashlee and Scott's elegant Savannah wedding?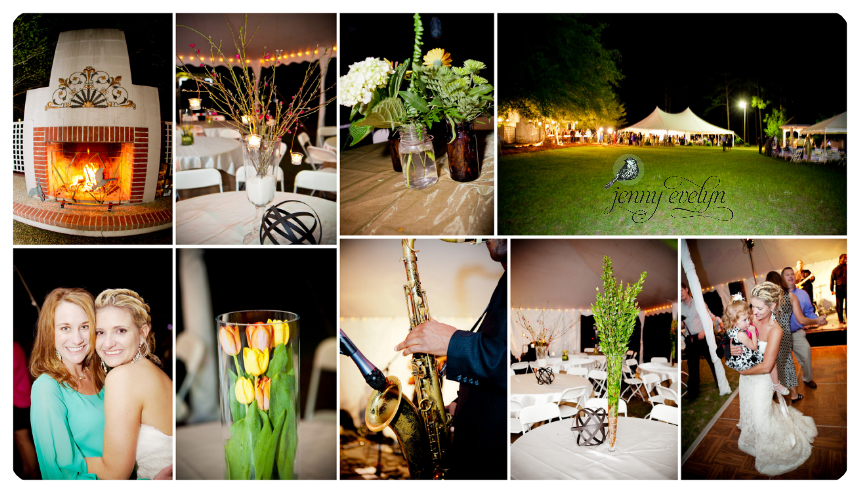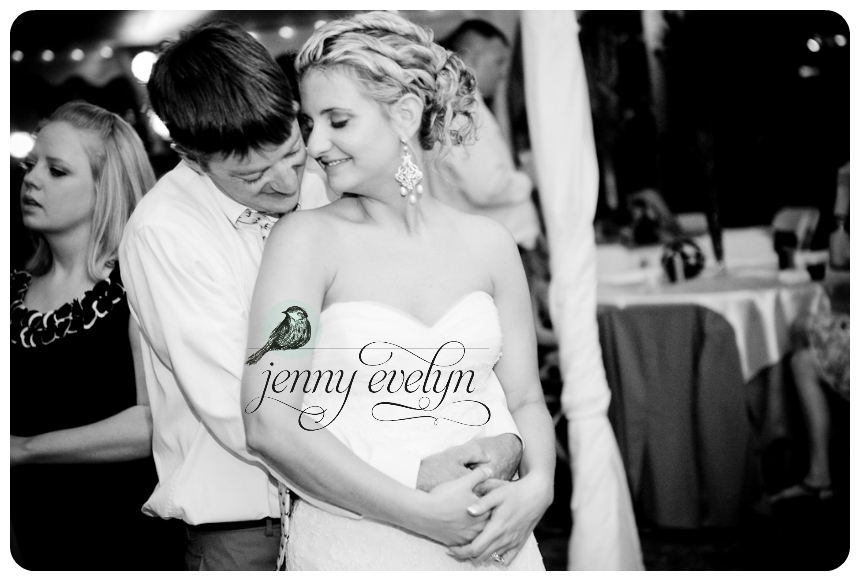 Dancing with their friends, Travis and Lauren, who got engaged at Easter… they are next!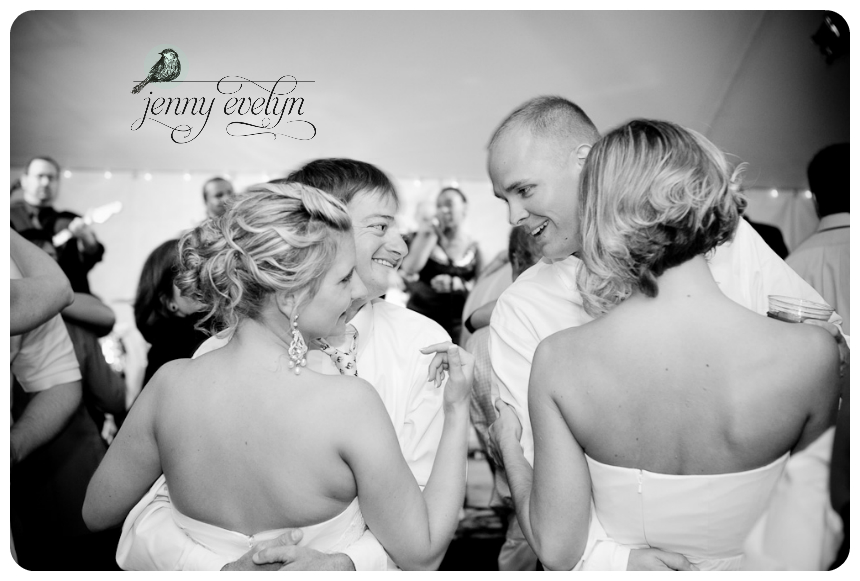 Ashley and Fate made sure that Travis and Lauren caught the garter and the bouquet!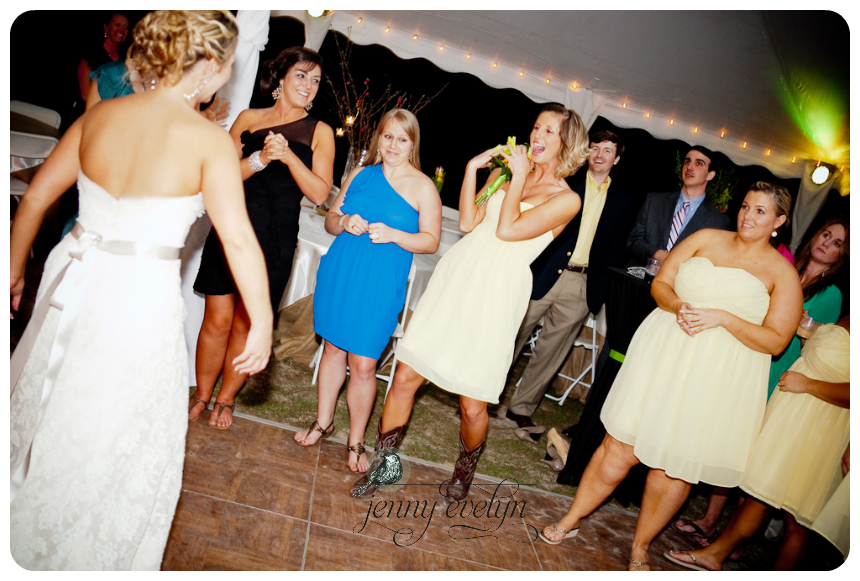 They are next!!!!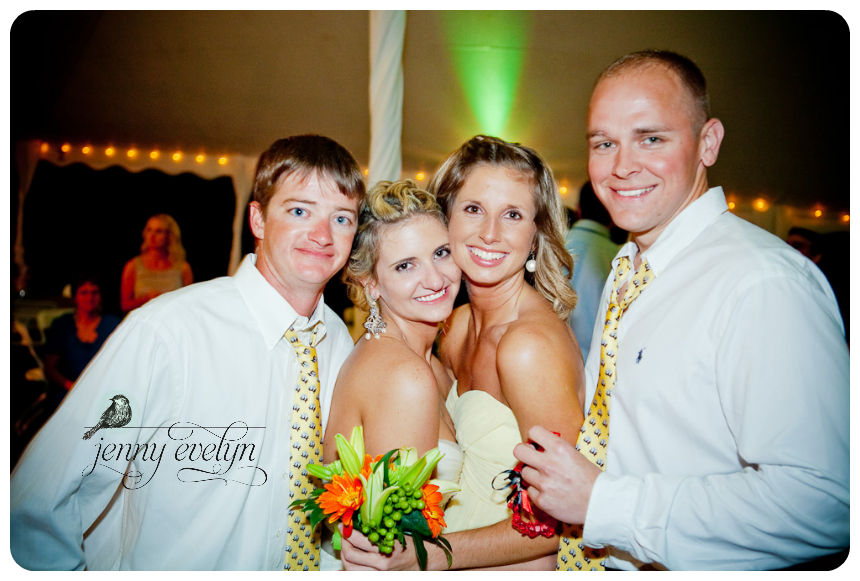 Ashley and Fate's friends had a little fun with the bubbles before it was time to go.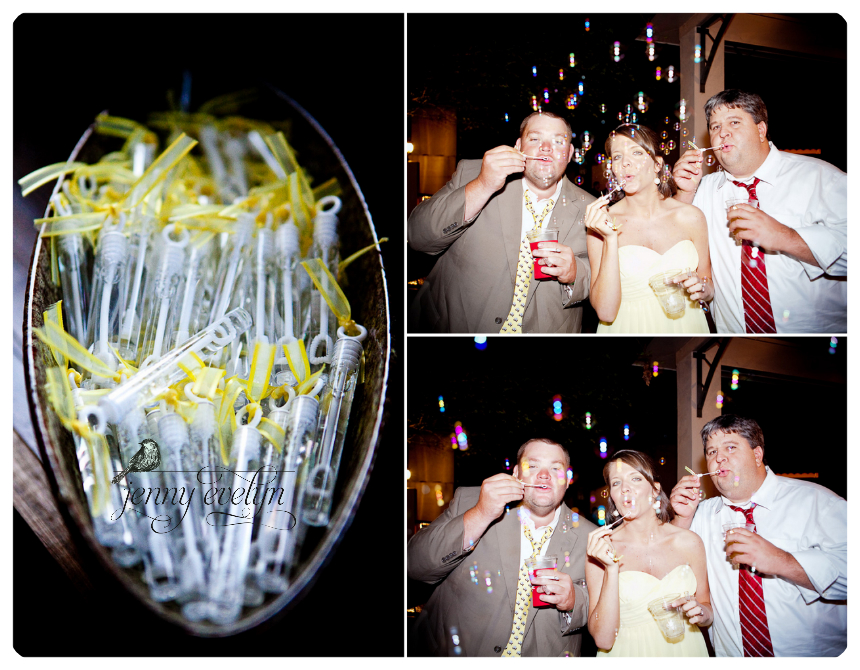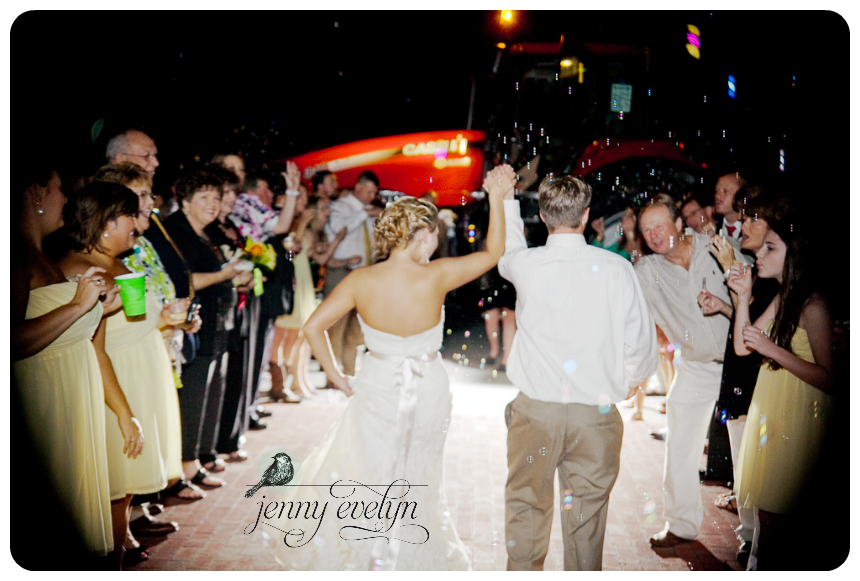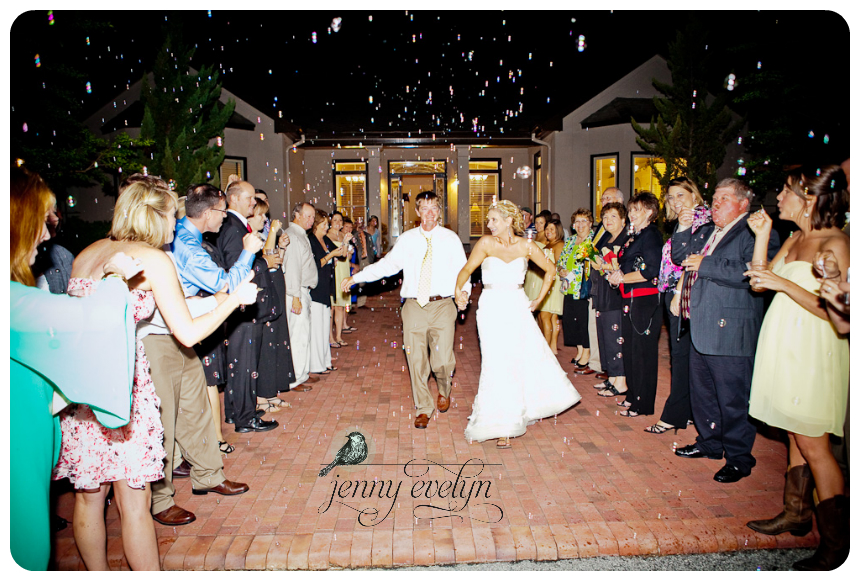 Then they were off. . . . on a tractor!!!  My hubby (and assistant) took this shot, so I'm making a rare cameo.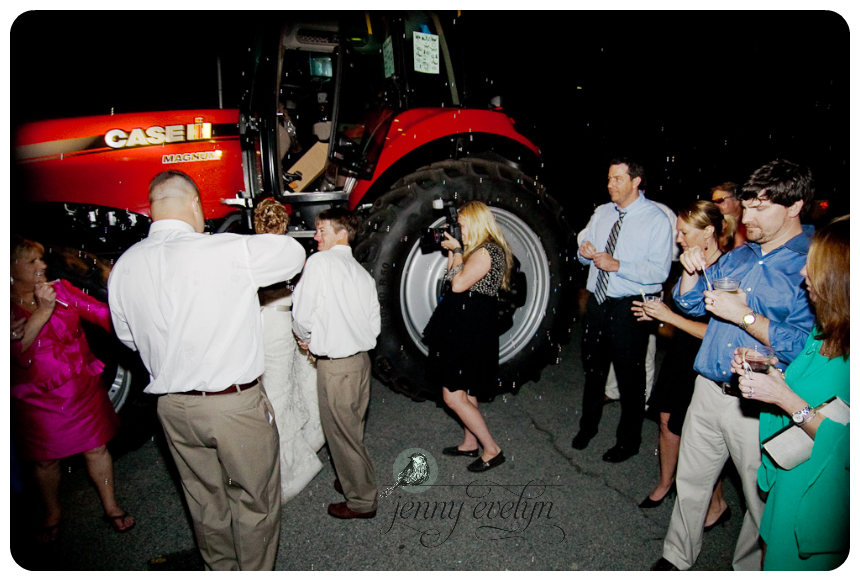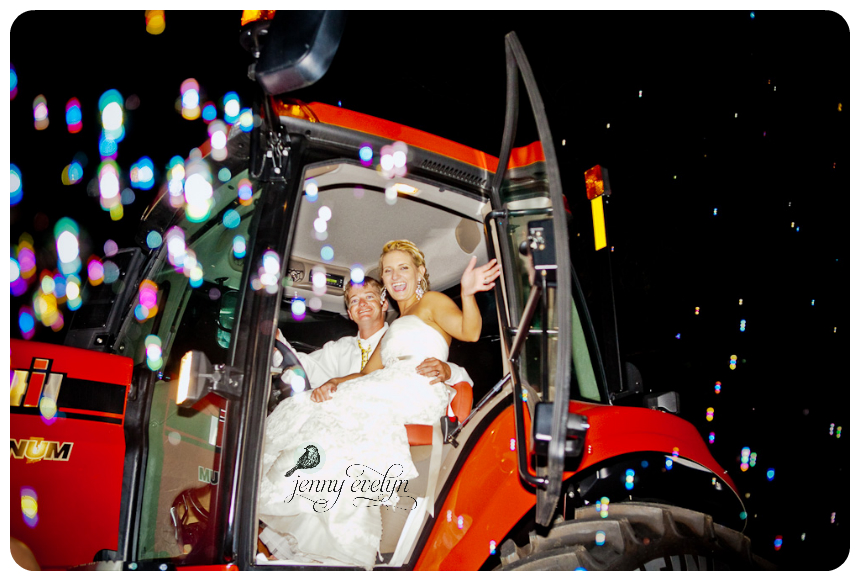 Thank you, Ashley and Fate, for such a fun night!  Hope you had a fab honeymoon.  Can't wait to show you more pictures of your special day!