Elizabeth & Brian: A New Family
April 26, 2012 |
It was an absolutely glorious day for Elizabeth and Brian to get married.  The sun was shining and the cherry blossoms were blooming!  And Elizabeth and Brian deserved this perfect day.  They are such a sweet couple!  After a whirlwind romance, they got married less than a year after they met.  Brian is a pastor, and Elizabeth is excited to step into the role of the pastor's wife.  It is always beautiful to see two people whose love for each other is second only to their love for the Lord.  And to make it even sweeter, Elizabeth has a little girl, Blakeley.  And now she has a brand new daddy.  I love to see the way God provided a husband for Elizabeth and a daddy for Blakeley!
Elizabeth had some gorgeous details from her fabulous gown and shoes to her beautiful jewelry.  She wore her mom's bracelet as her something borrowed and her new shoes were Kenneth Cole.  Her "Something Blue" was her light blue garter.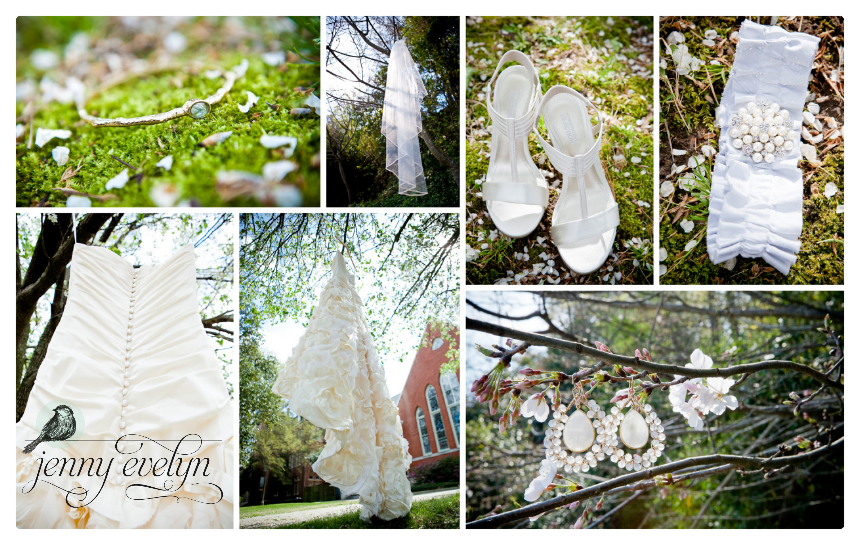 Elizabeth's Jenny Lee gown was exquisite…she got it at one of my favorite bridal salons Kelly's Closet!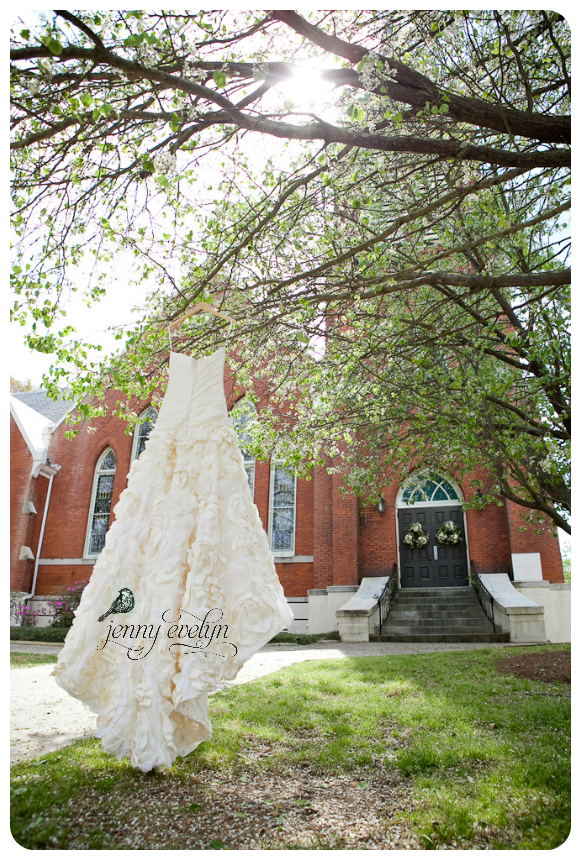 Her daughter,  Blakeley's, flower girl dress was adorable!  I love this mama/daughter dress shot!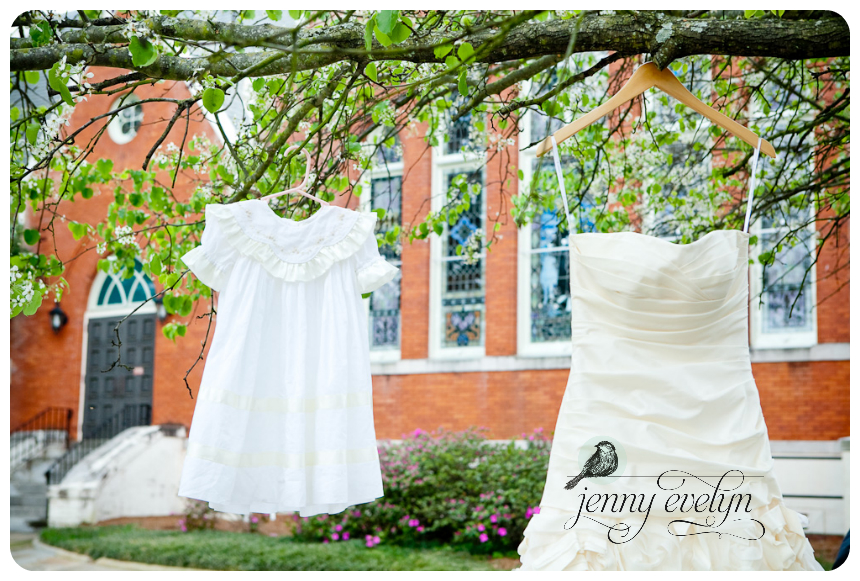 This hair!  I die for this hair!  Love this fab Signature 'do!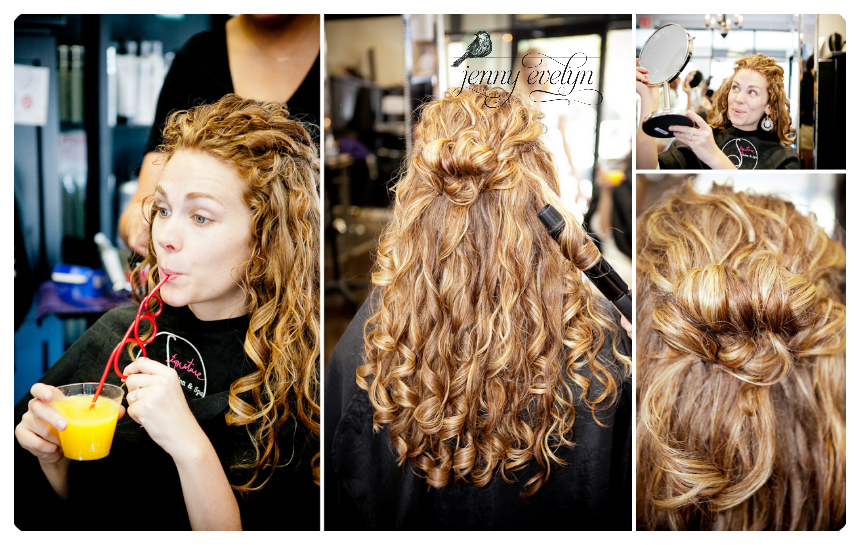 Elizabeth gave all her bridesmaids these gorg earrings by her dear friends Mary Kelly at Give a Penny Designs.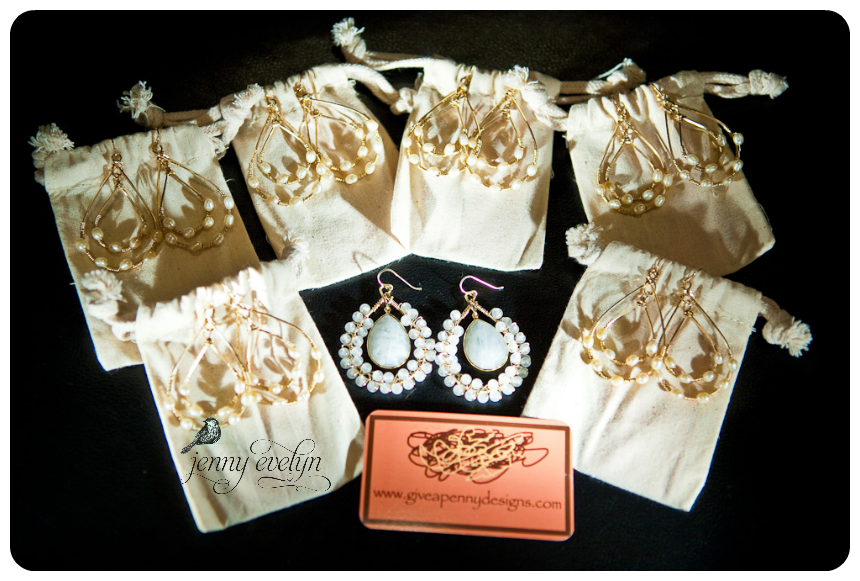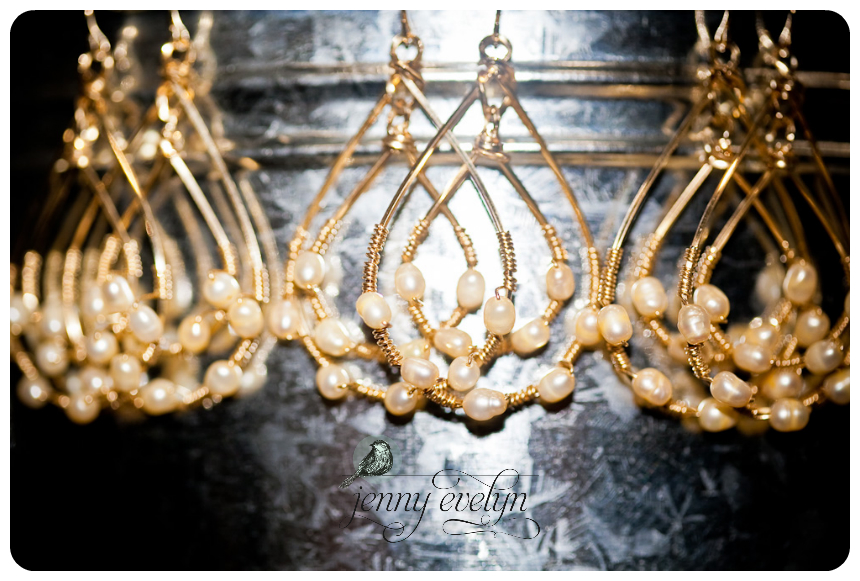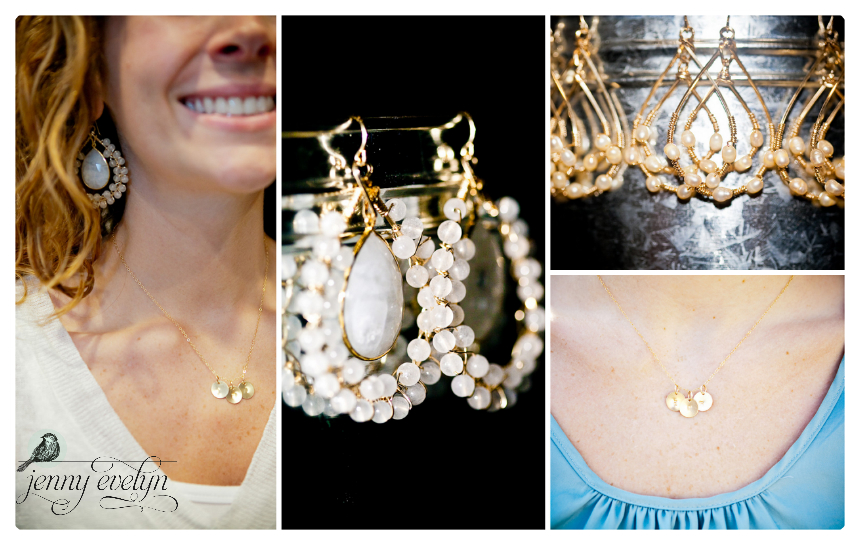 Elizabeth's sweet step sister, Holly of Holly Doss did Elizabeth and all her girls' makeup.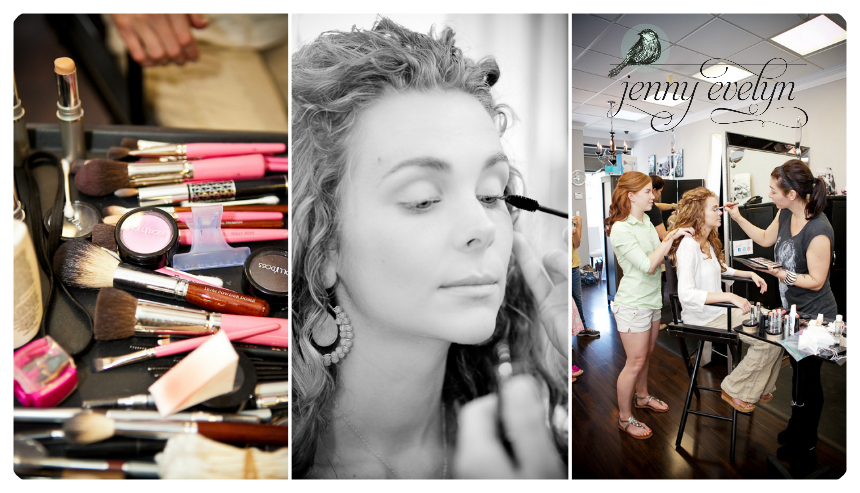 Nothing like having a Hollywood professional to make you picture perfect for your big day!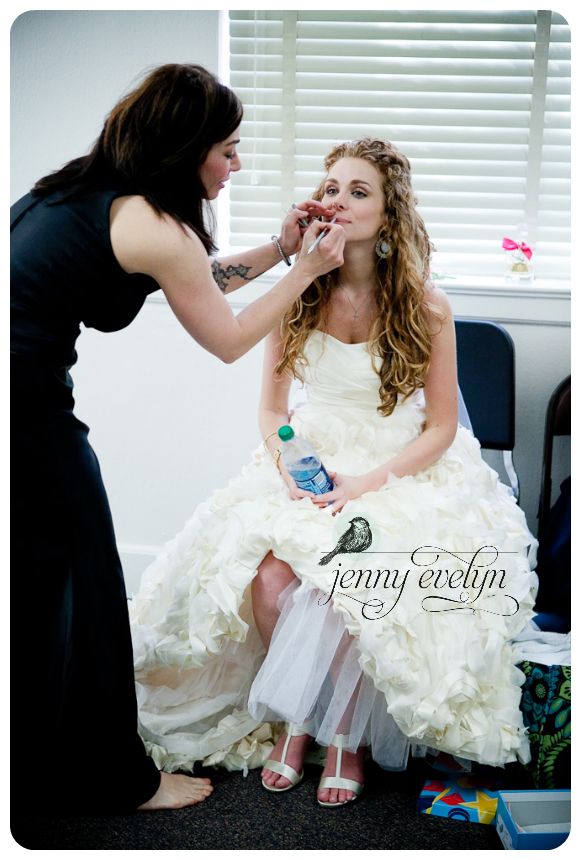 All the girls helped Elizabeth into her gown.

A sweet gift from Brian…he gave her a beautiful diamond cross to wear on their day!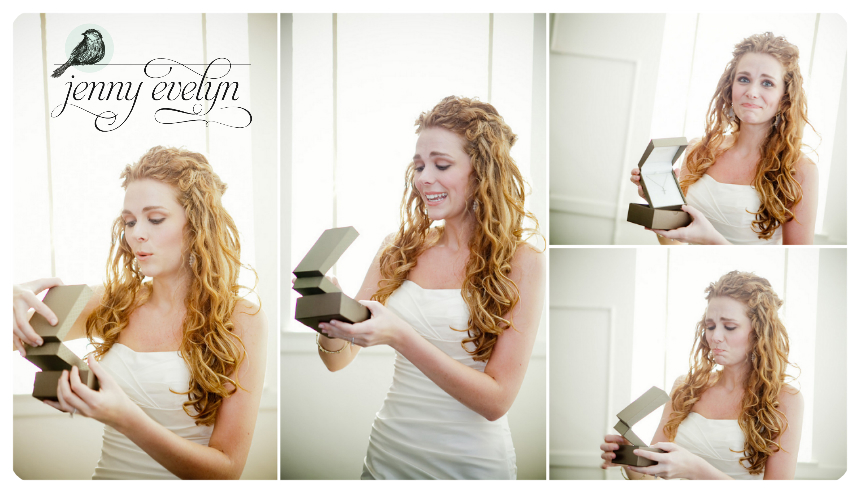 So excited to see her groom!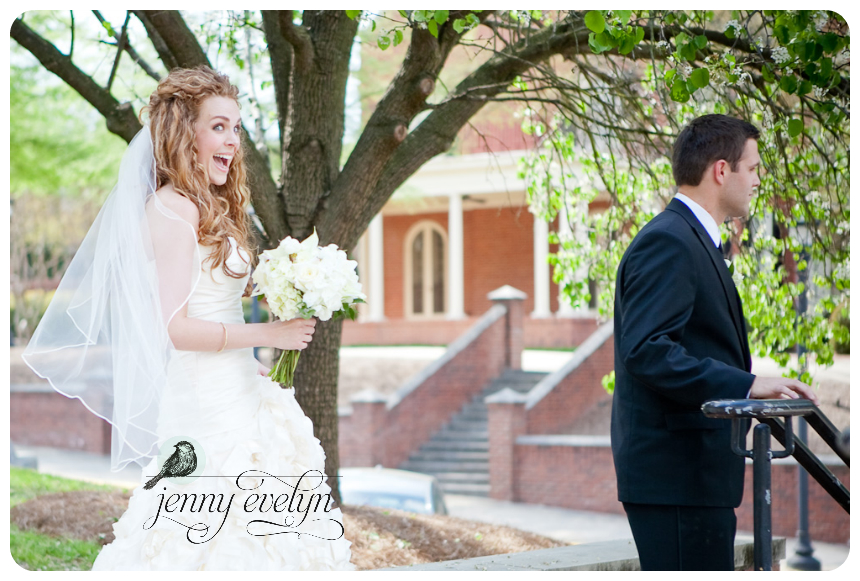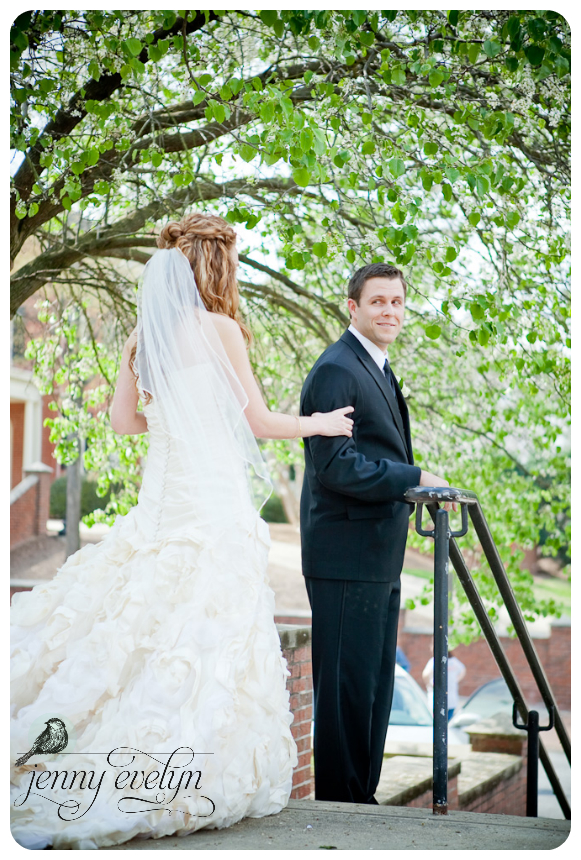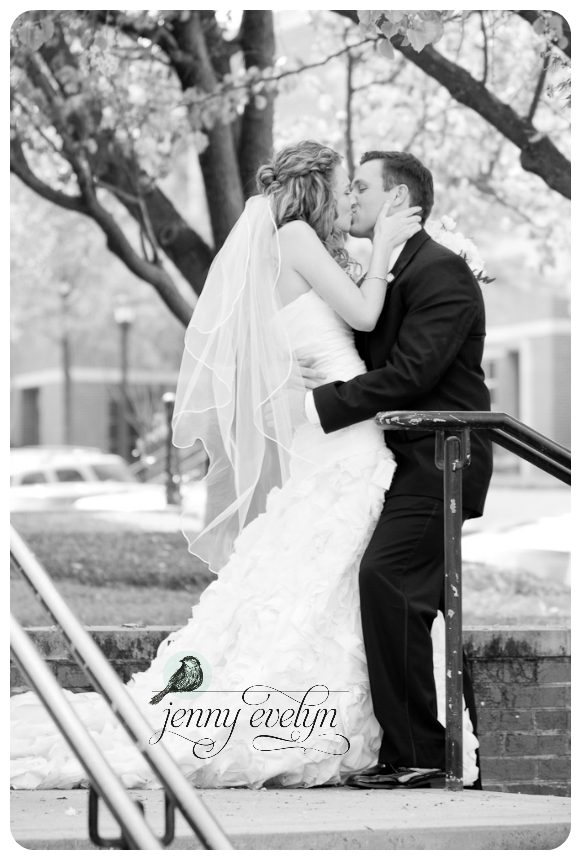 Sweet little wedding day prayer!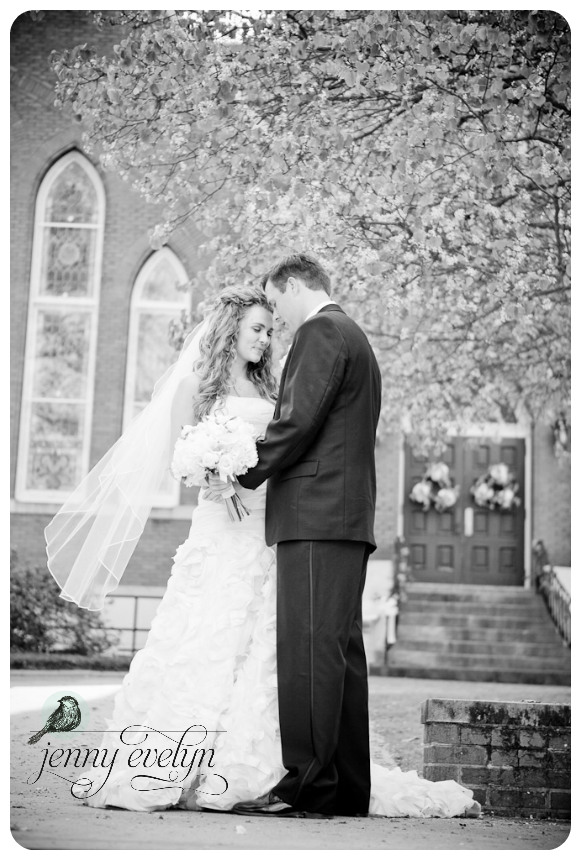 Such a beautiful couple!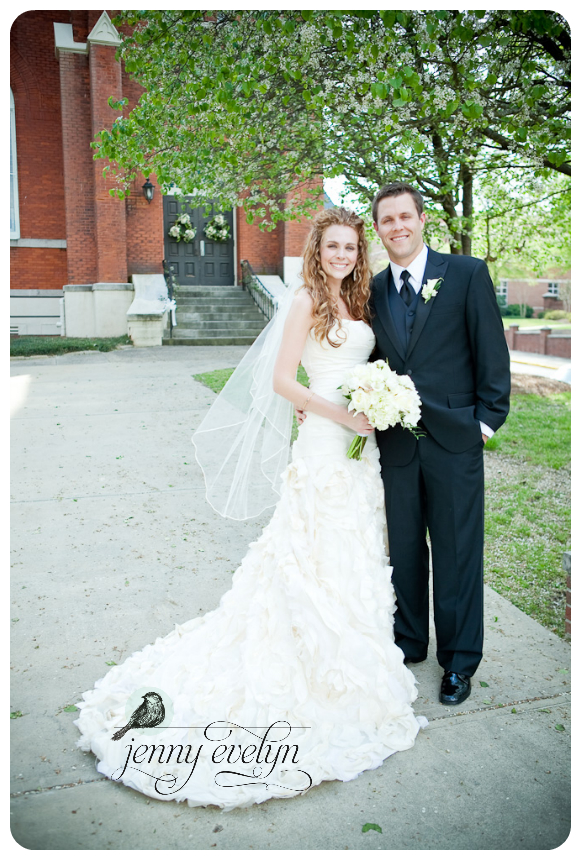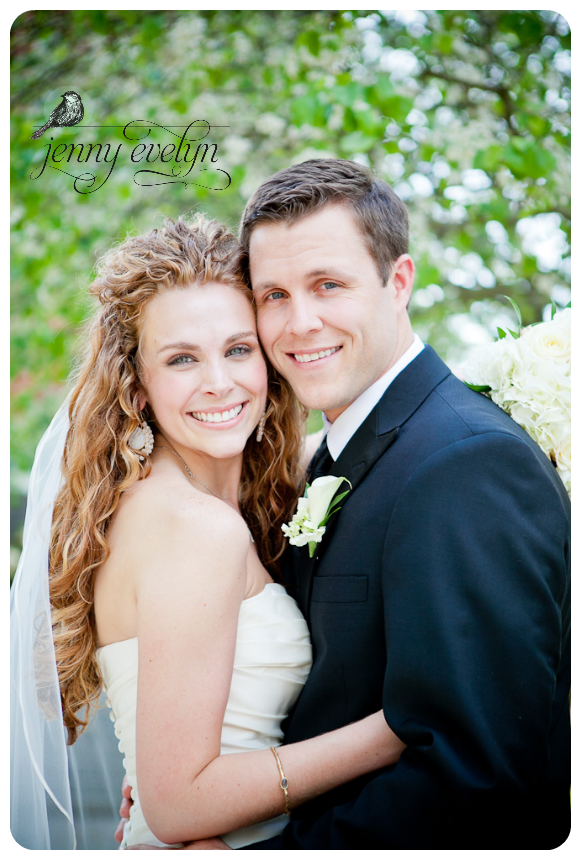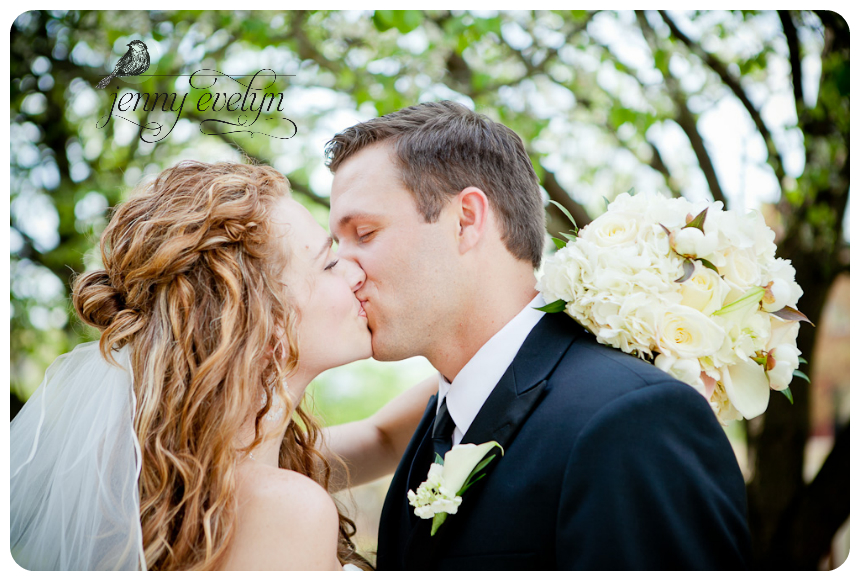 I love these!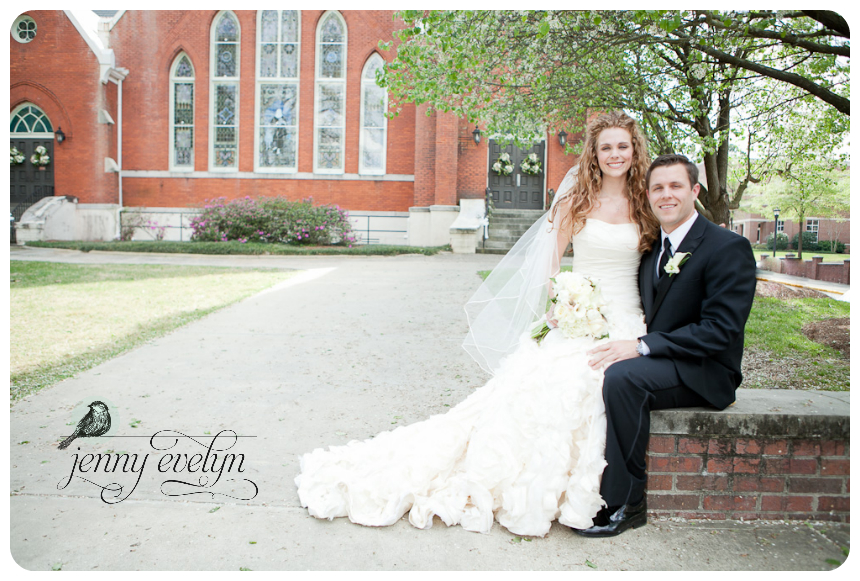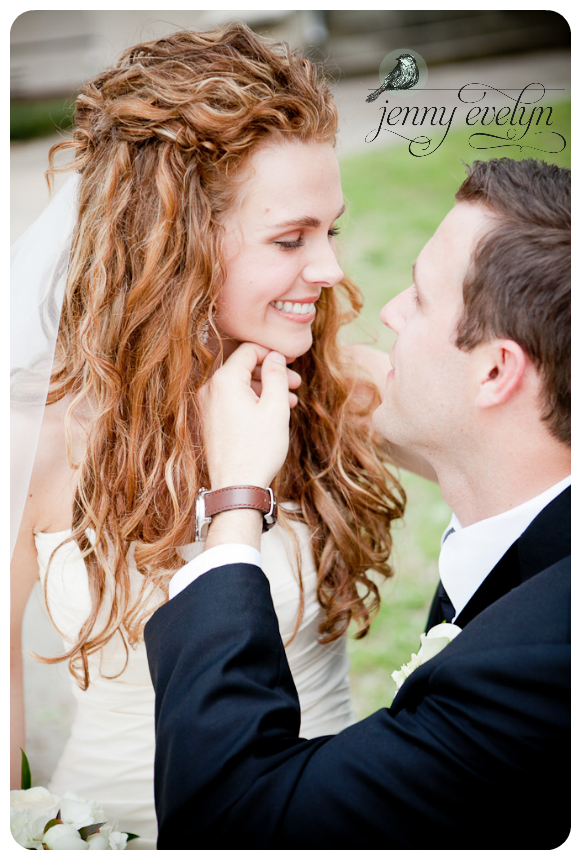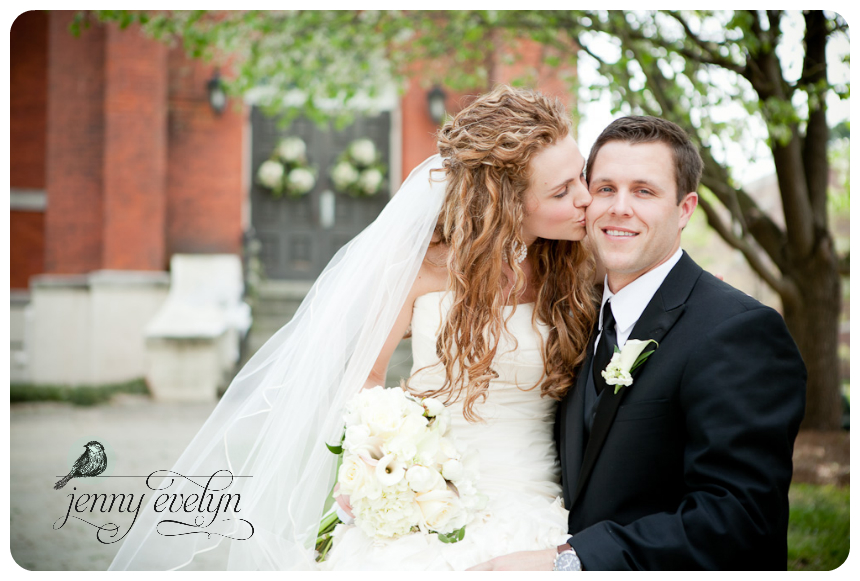 Brian, the handsome groom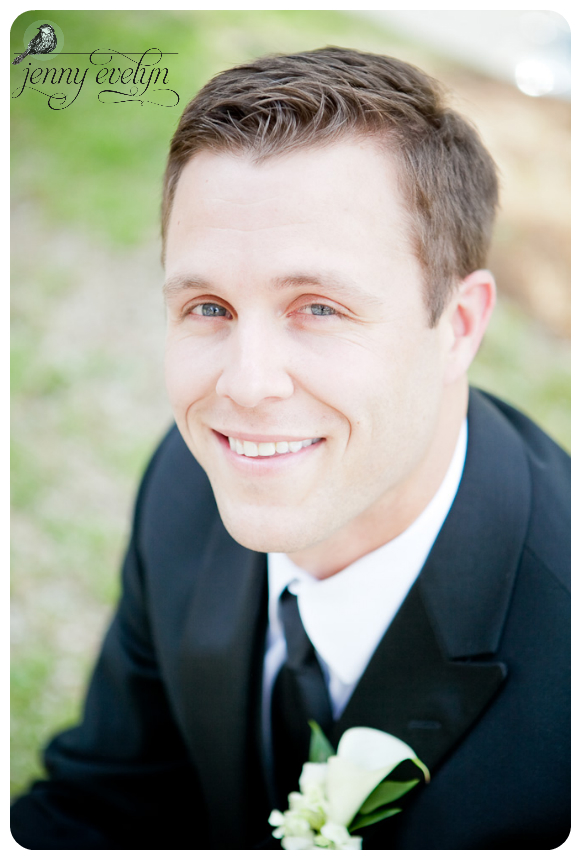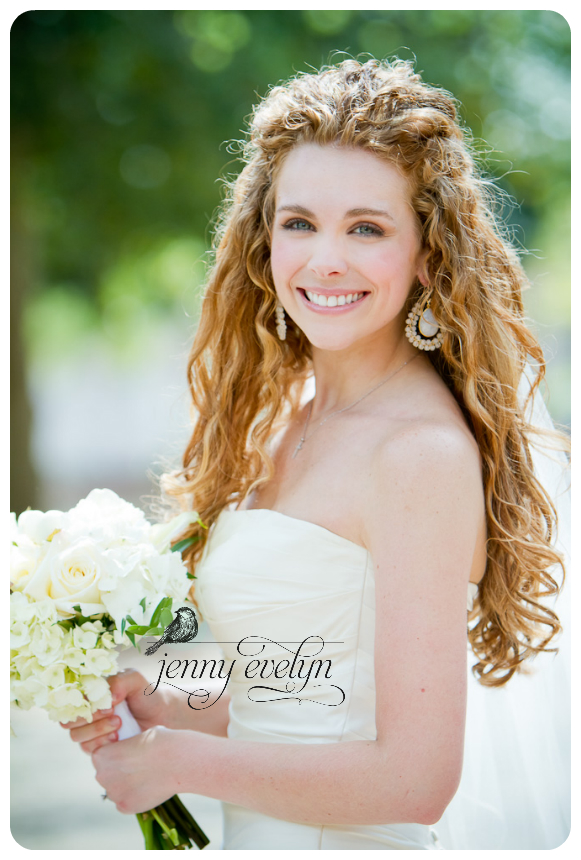 Elizabeth's beautiful bouquet is by Lynn Teate of the Armory Ballroom.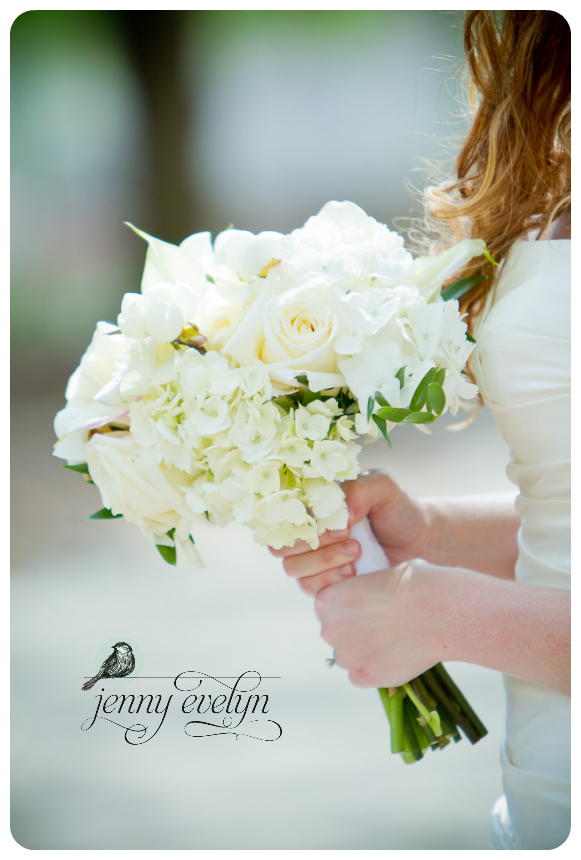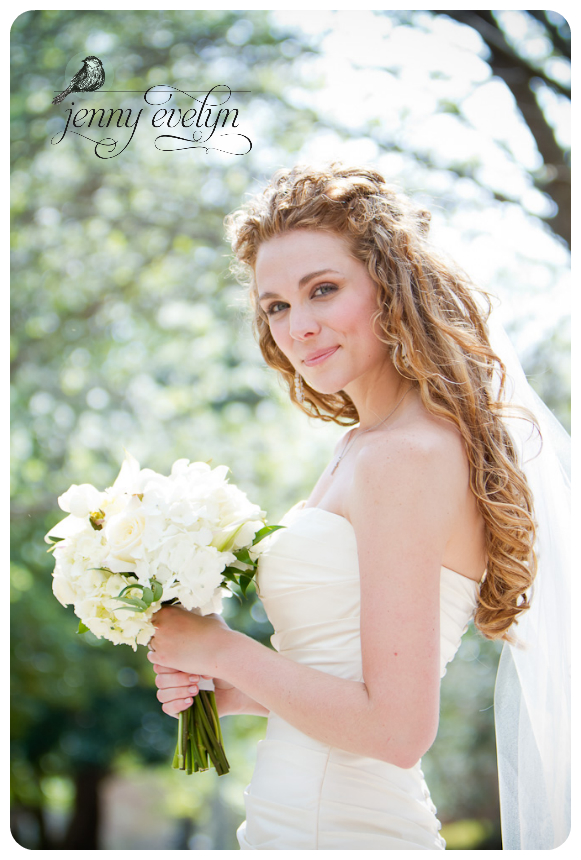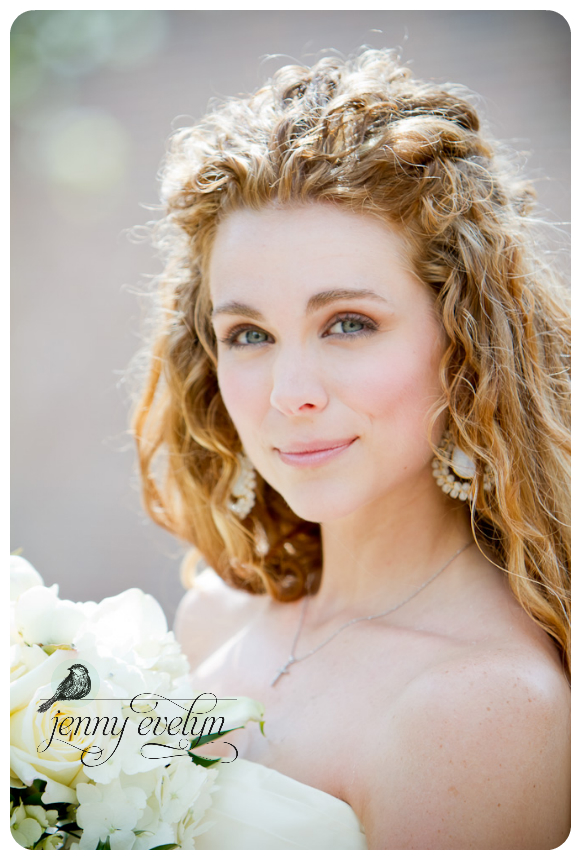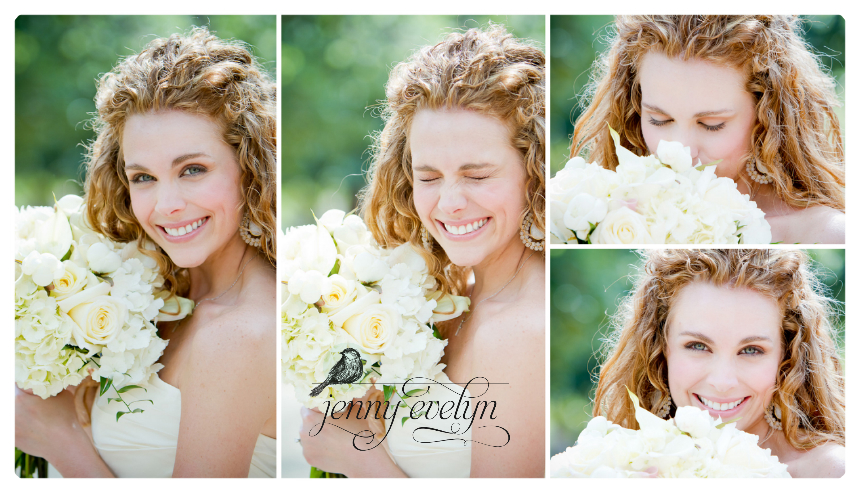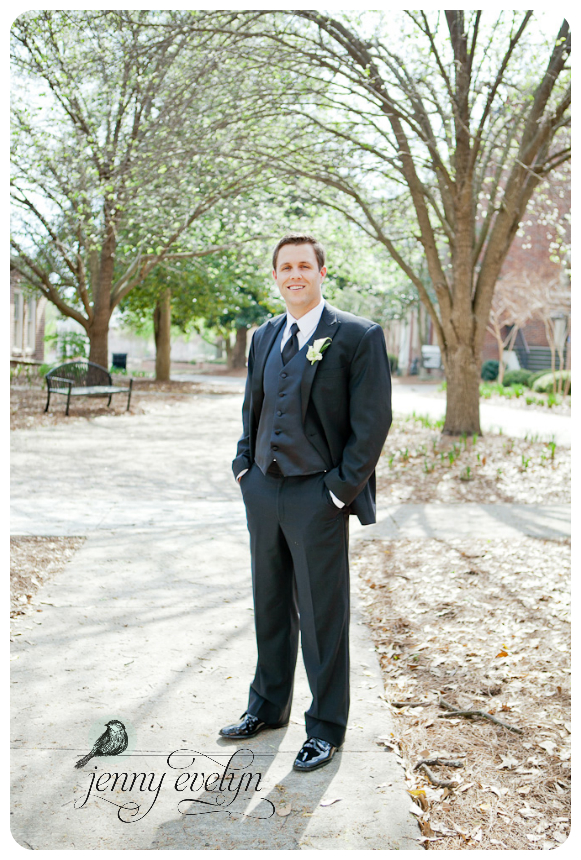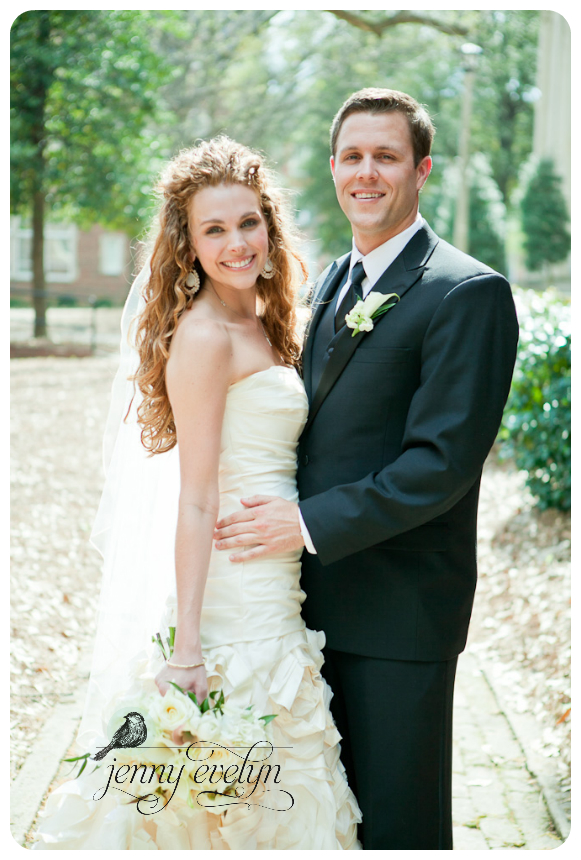 Elizabeth and Brian tied the knot at Newton Chapel on Mercer's campus….I had a blast exploring the campus to find beautiful places for us to shoot before the ceremony.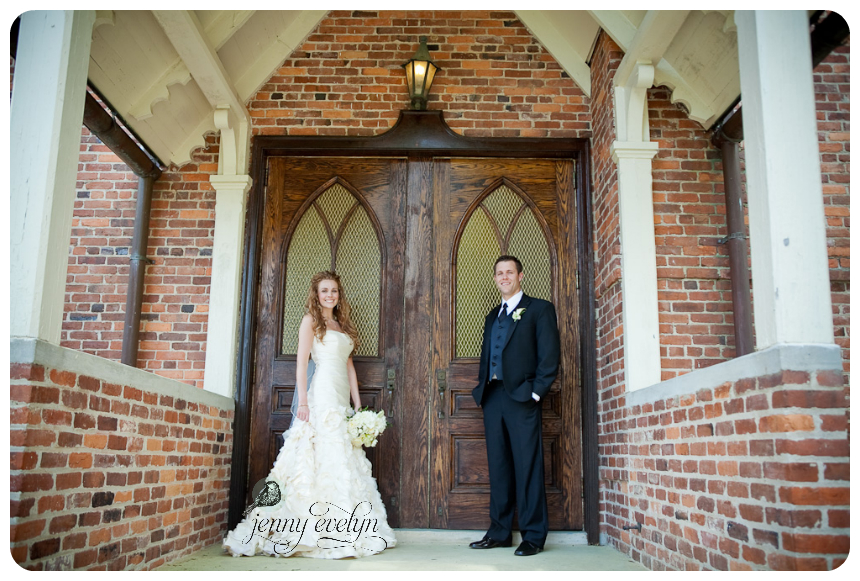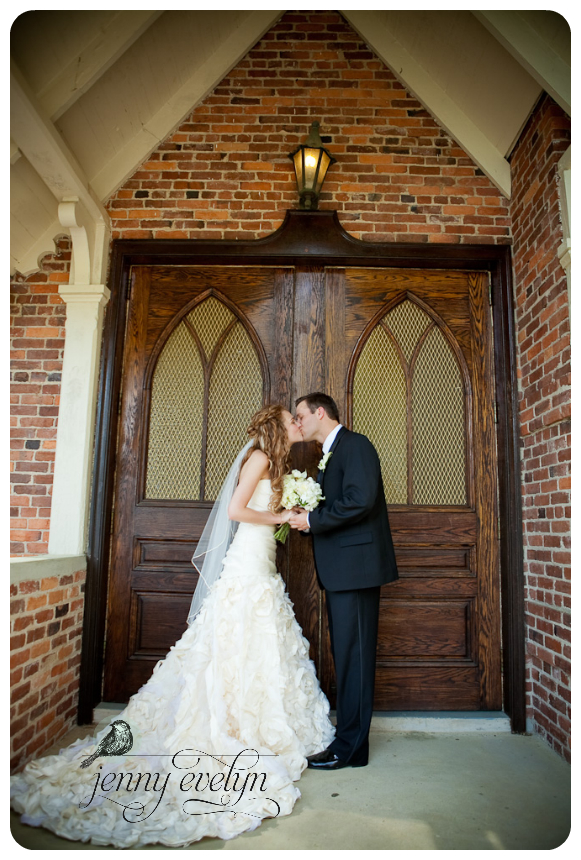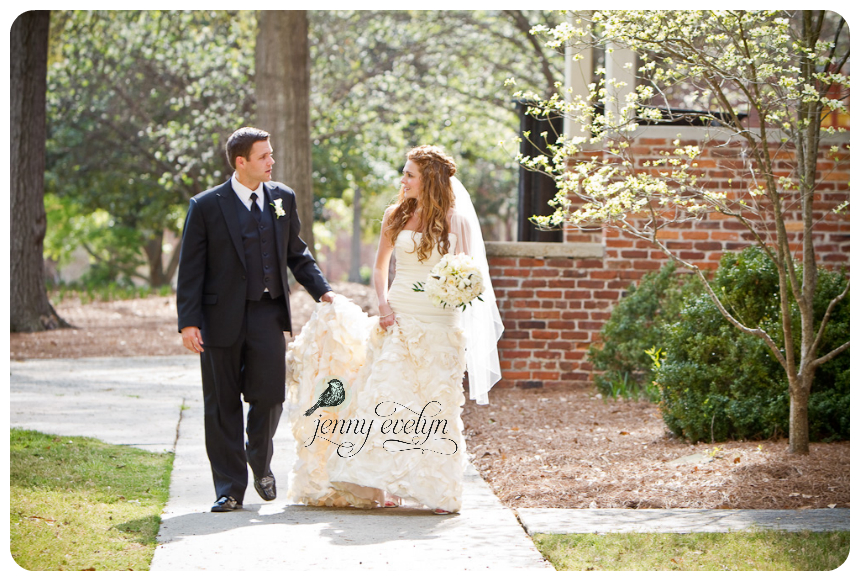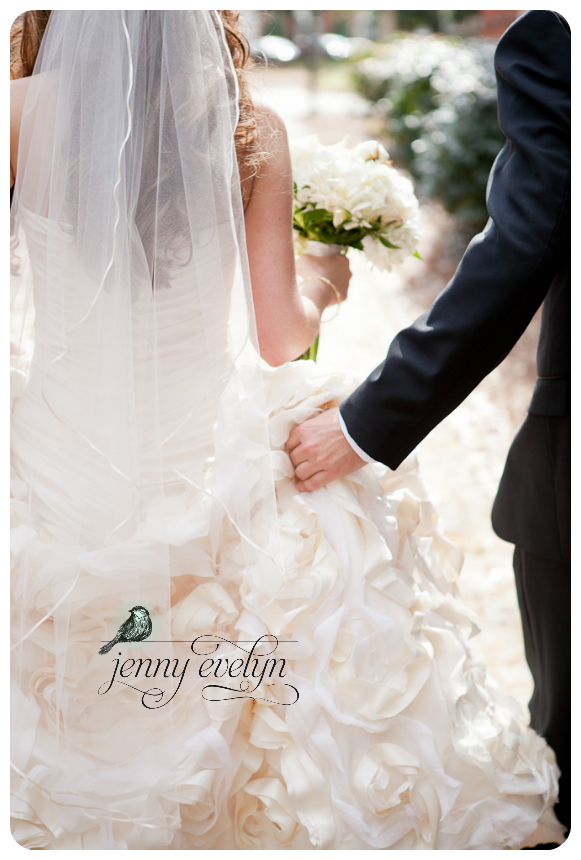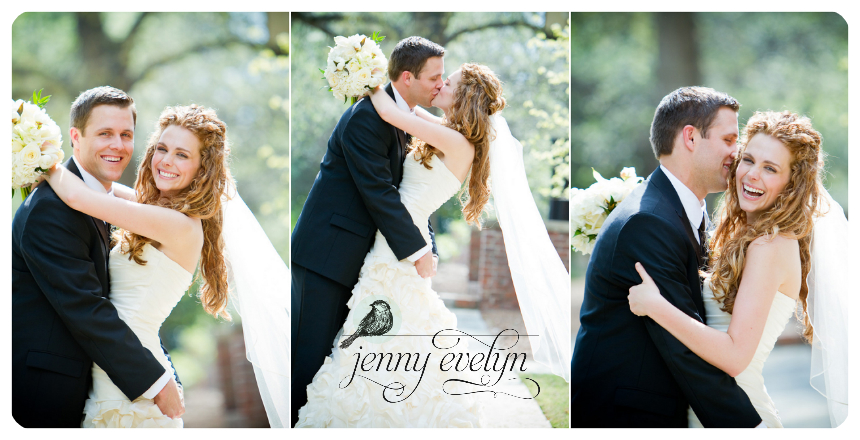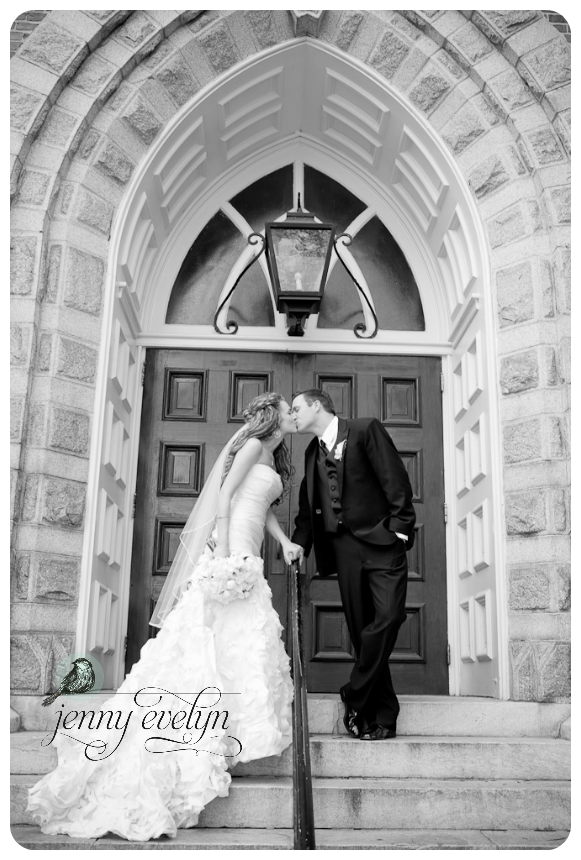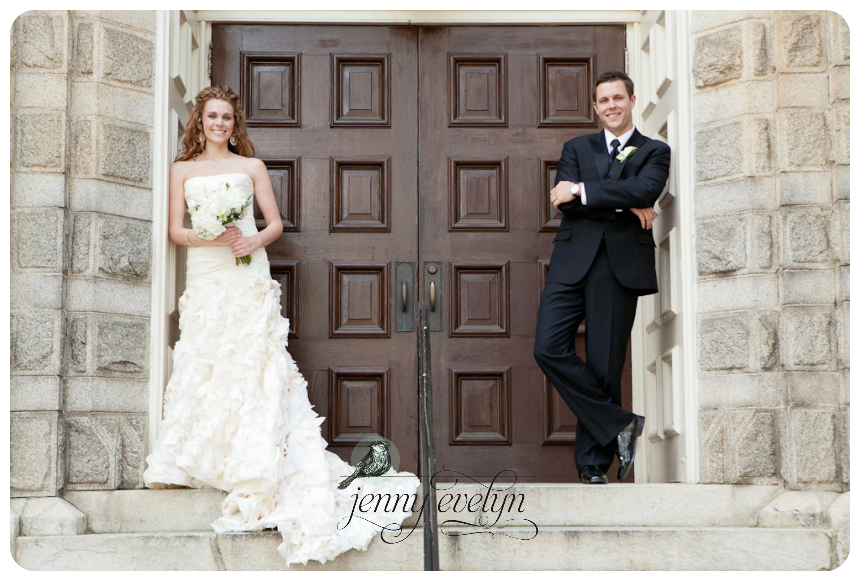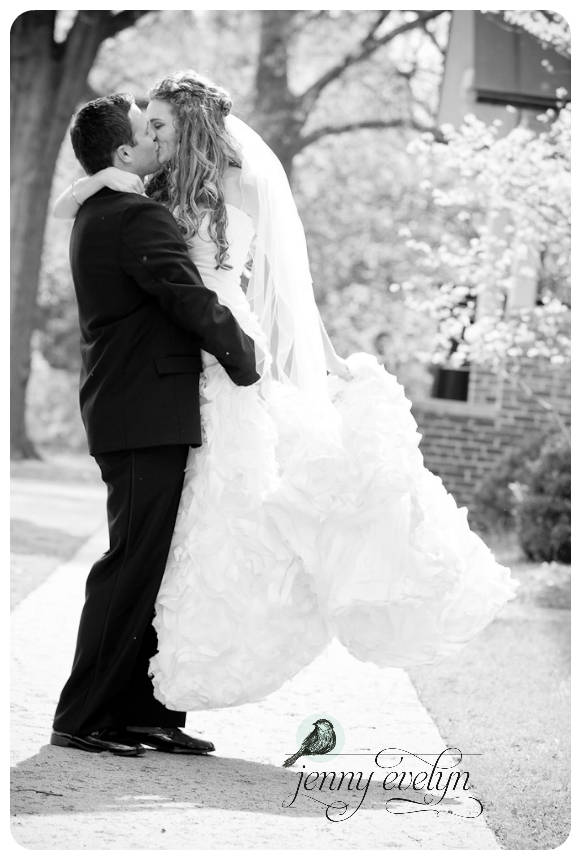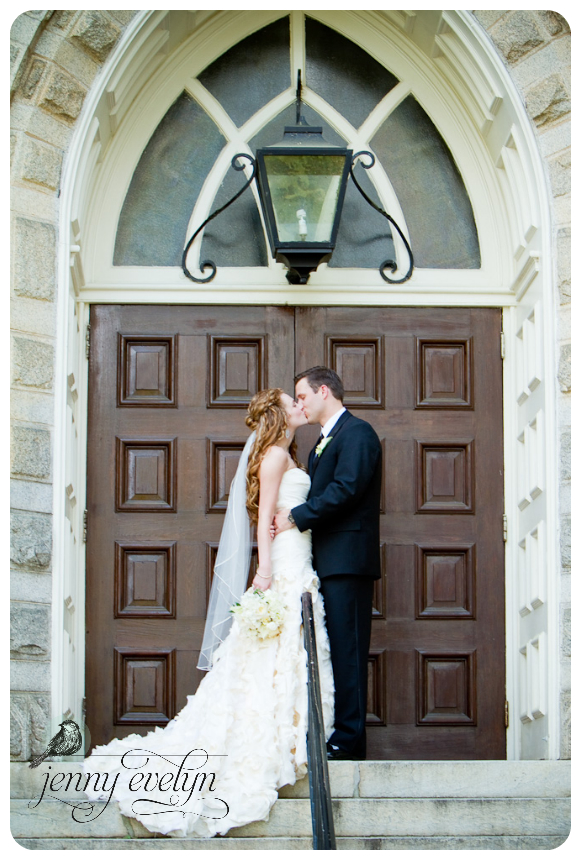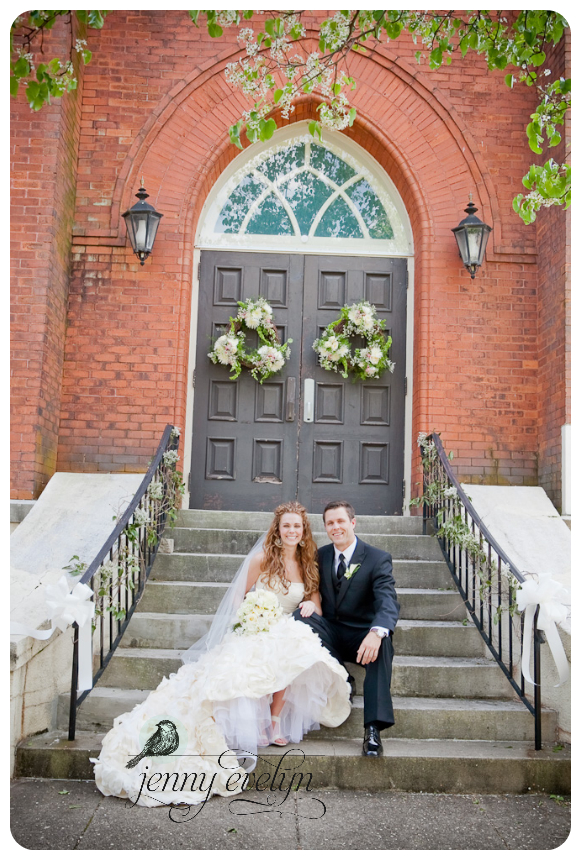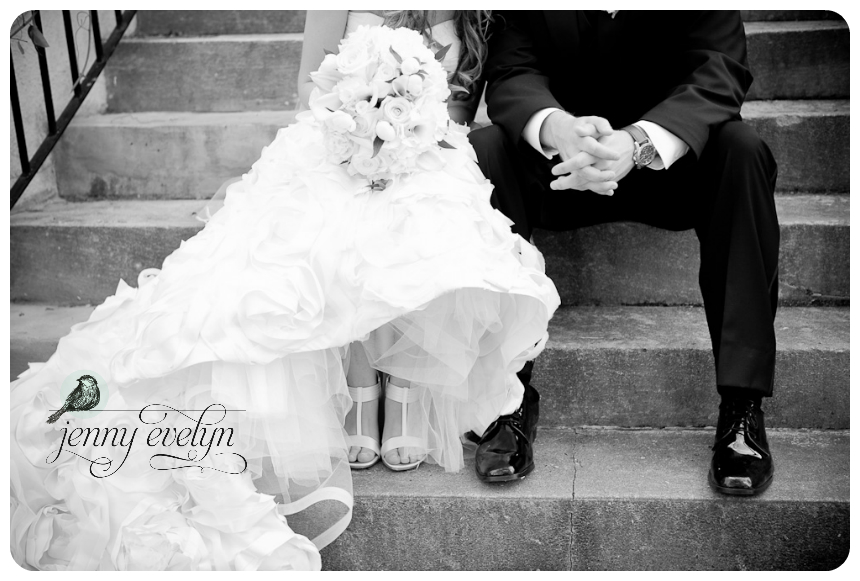 Elizabeth and her bridesmaids were so much fun!  And I love these one shoulder bridesmaid's gowns.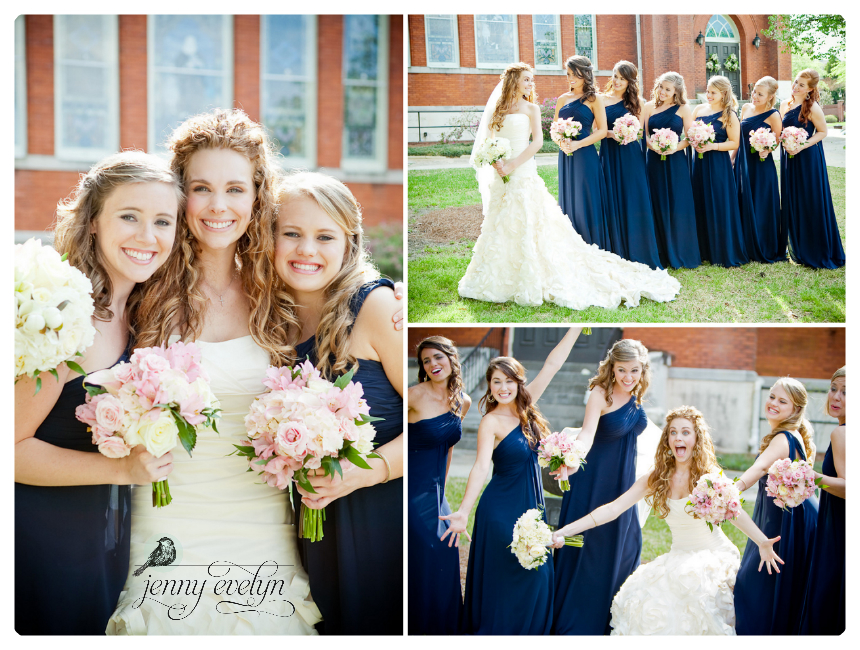 More beautiful florals by Lynn Teate of the Armory Ballroom.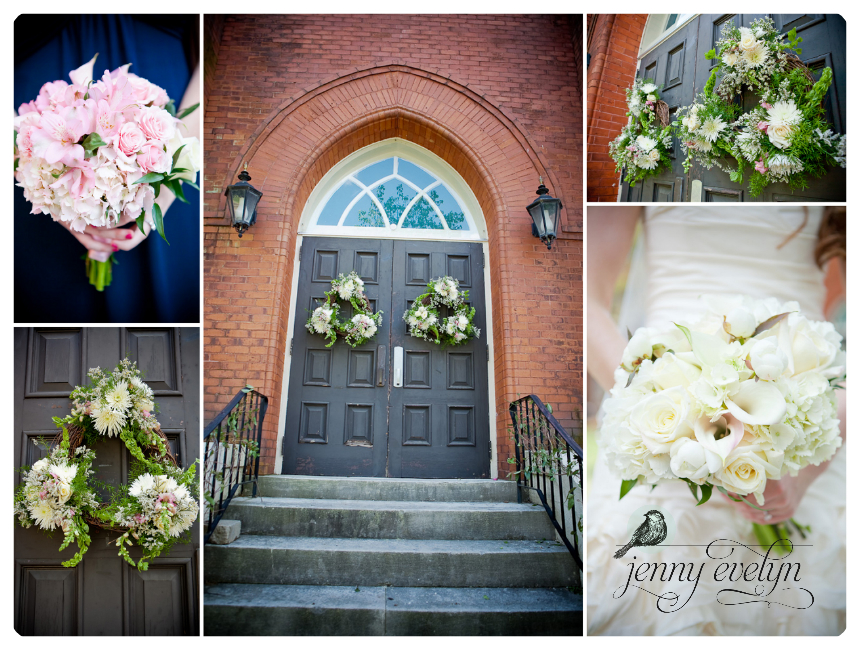 Look at that dip!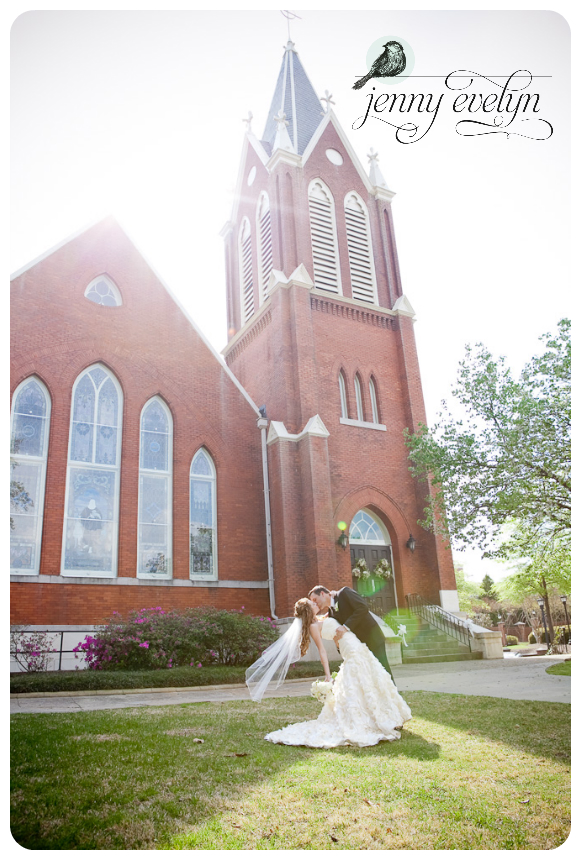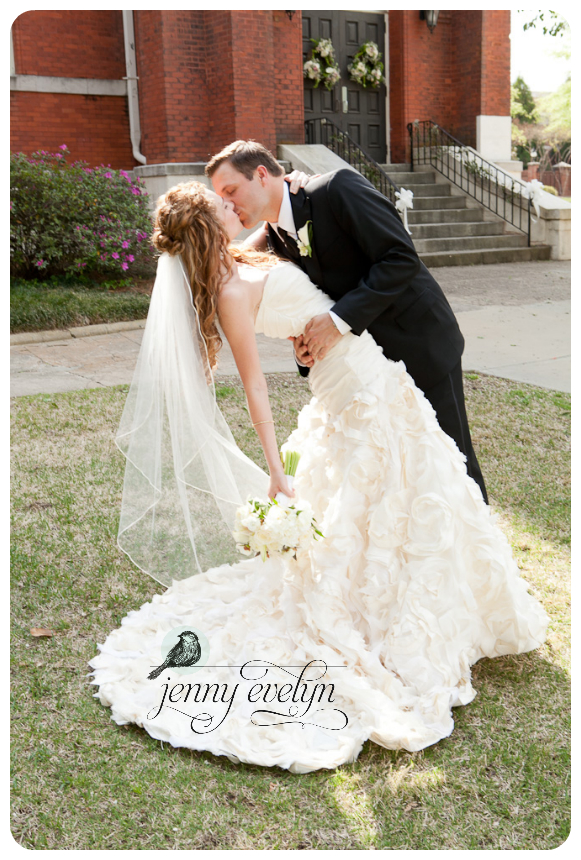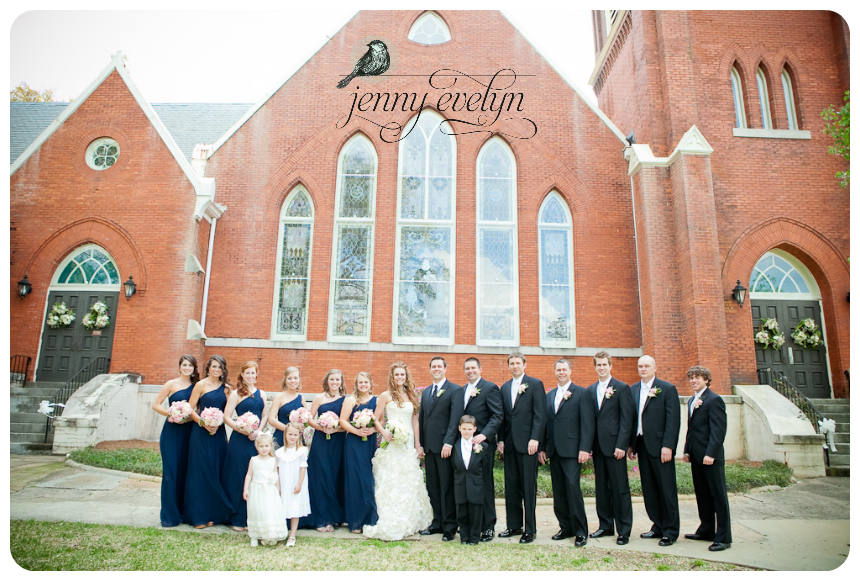 Checking out those cute shoes!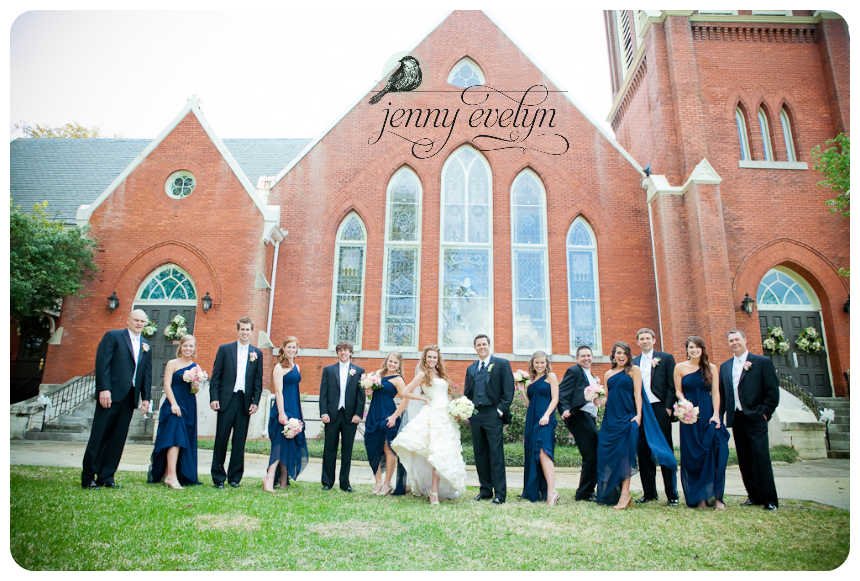 . . . .And Jump!!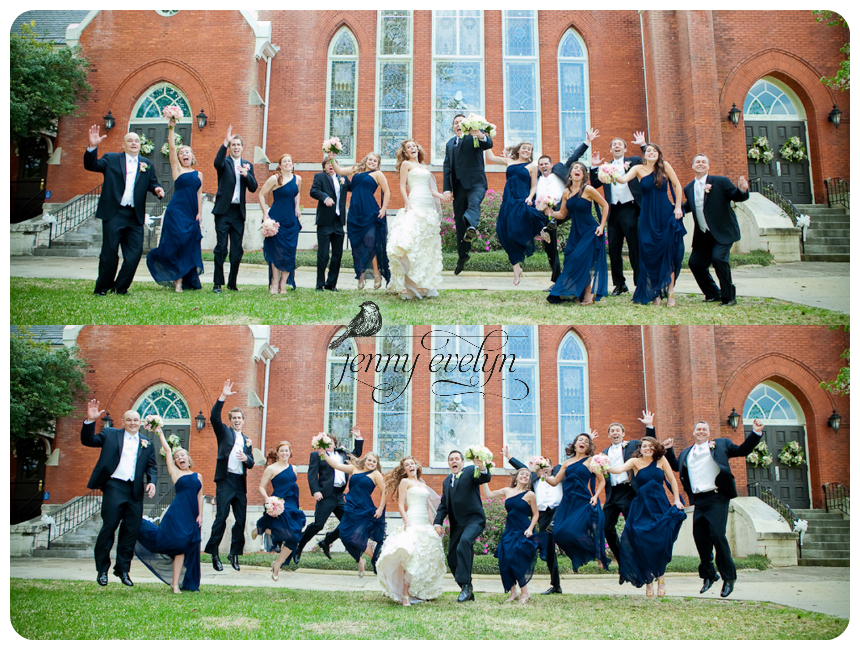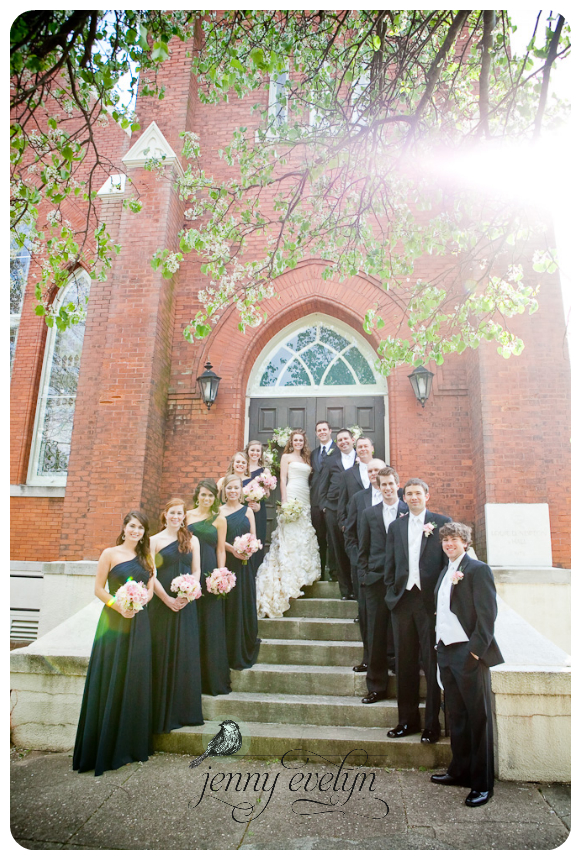 Blakeley loved her mama's flowers and her beautiful mama!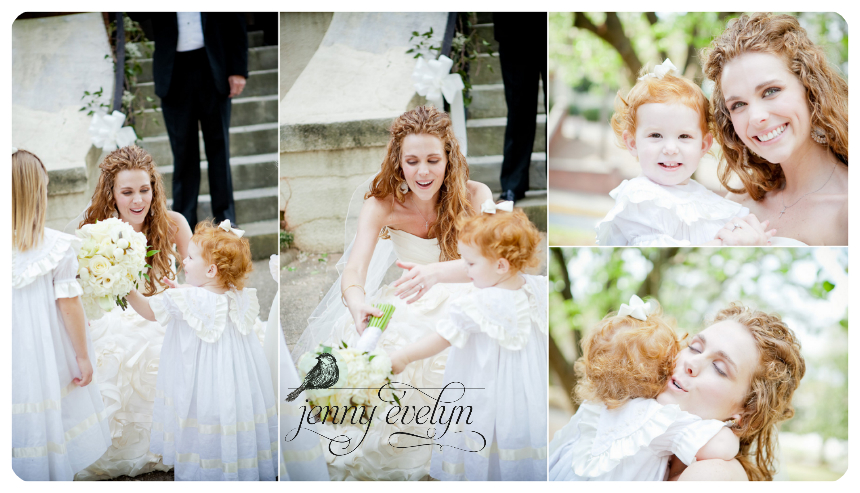 We had to snap a pic with daddy!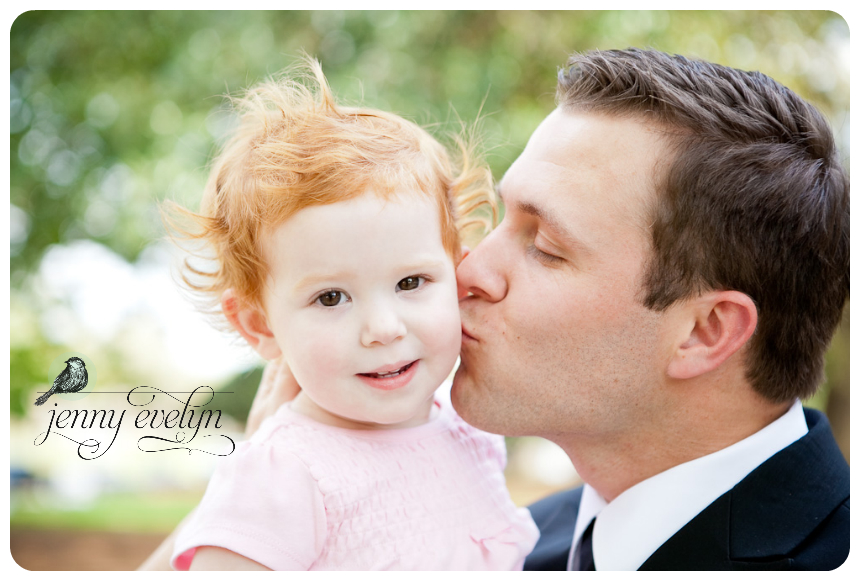 Beautiful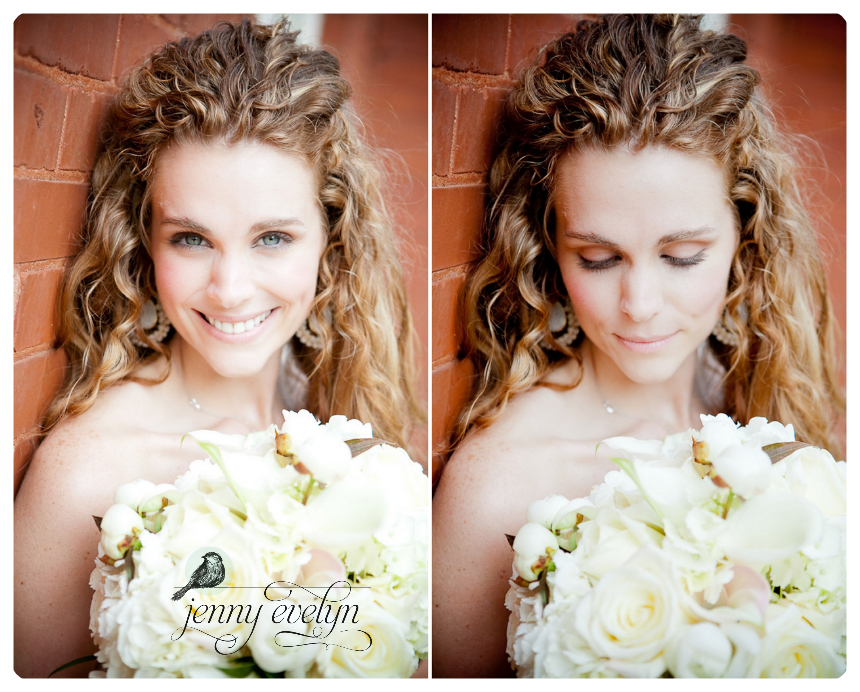 OMG!  For you photogs out there….I am LOVING window light with the 85 1.4 under the veil!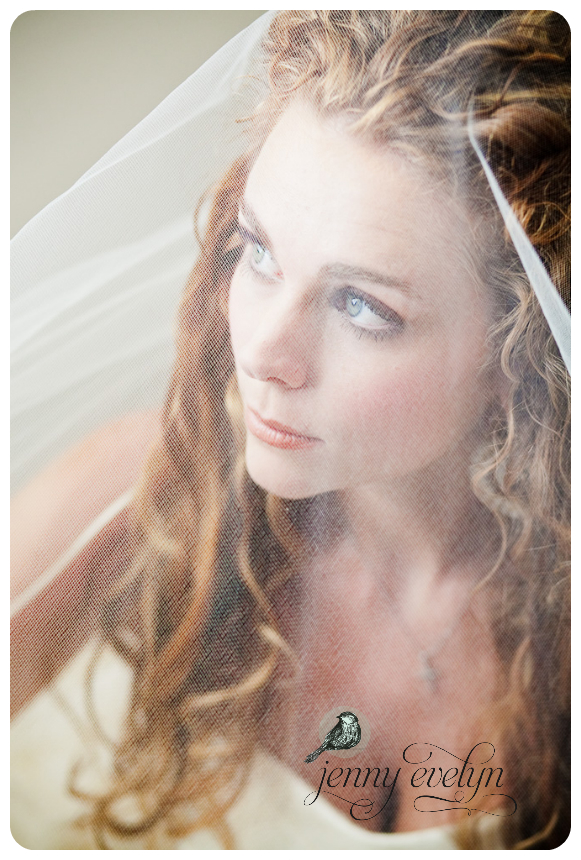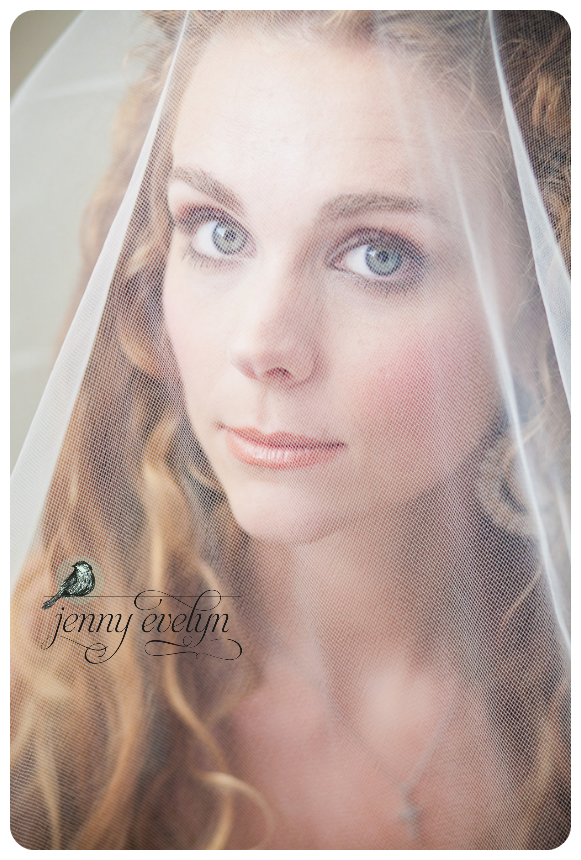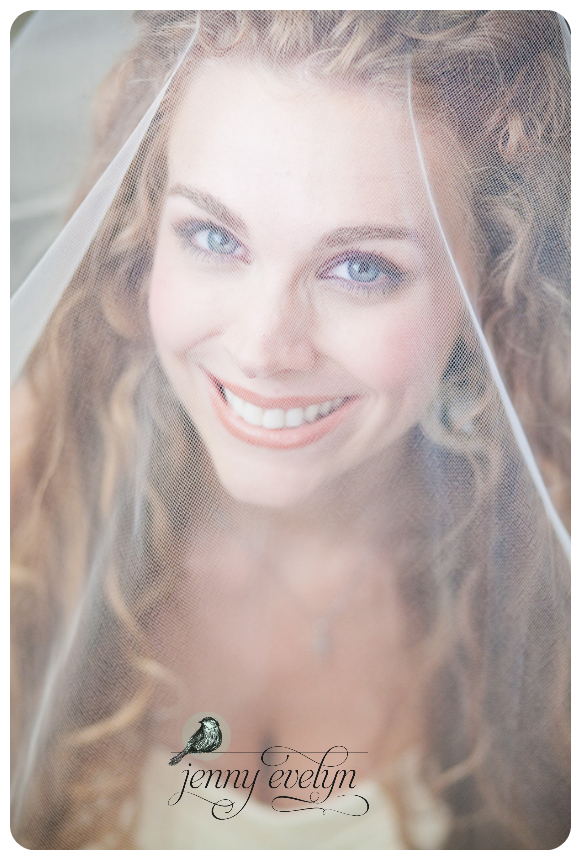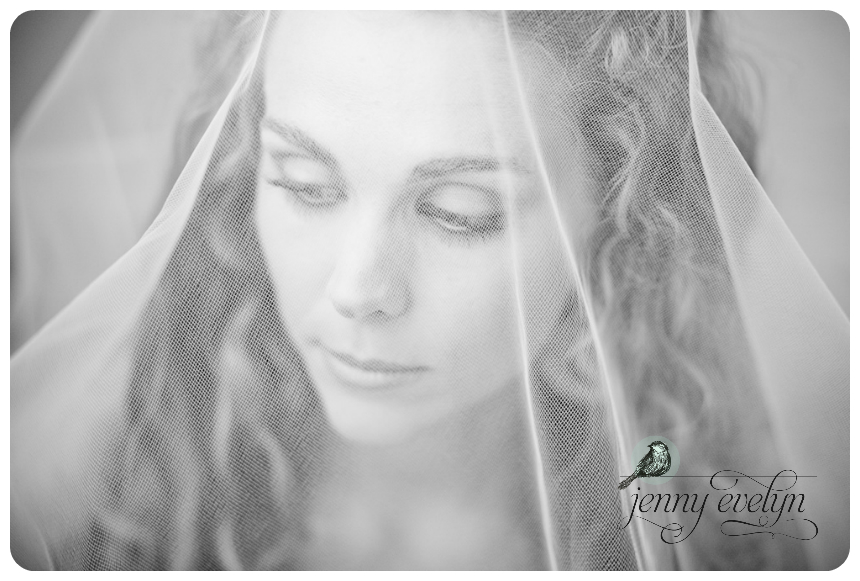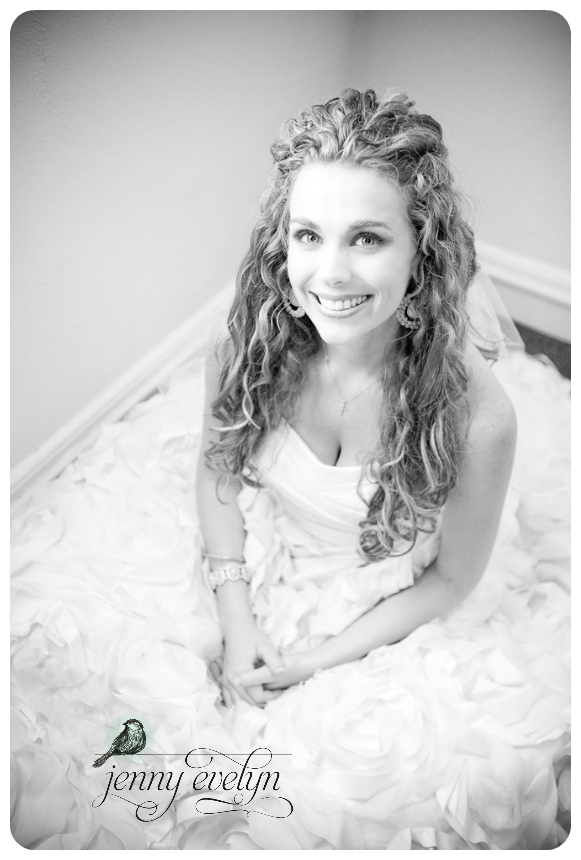 Elizabeth loved these when I showed her on the back of my camera!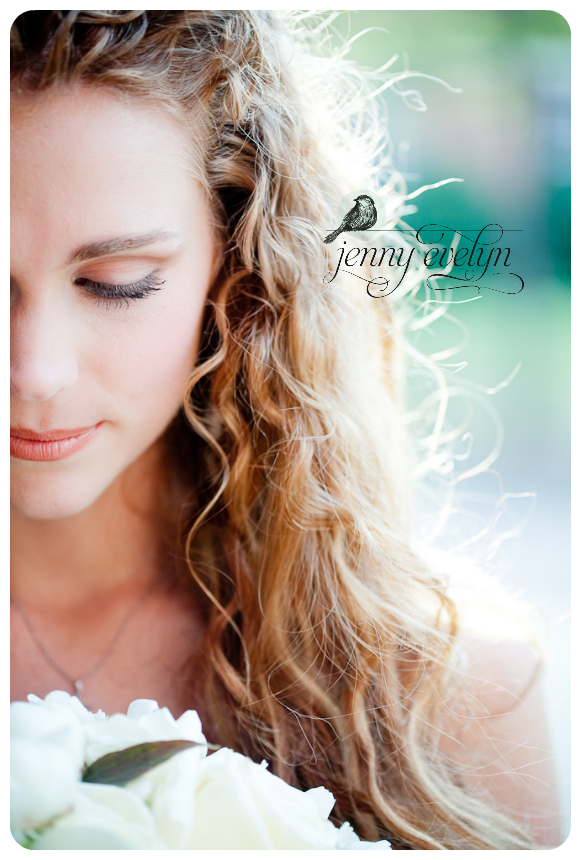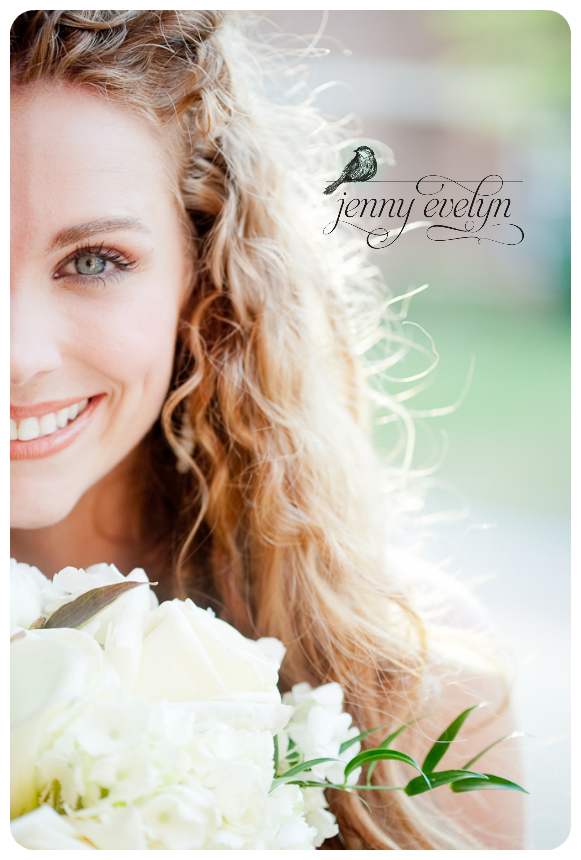 The girls prayed together before the ceremony.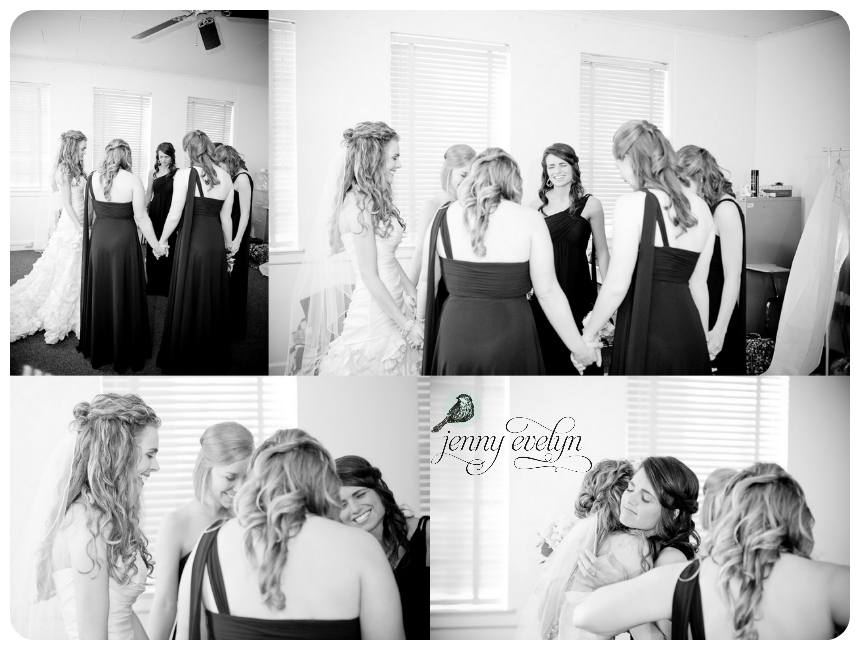 These flower girls and the ring bearer were simply adorable.  The ring bearer pillow was Elizabeth's "Something Old."  It was the same pillow used in her Aunt Lori's wedding.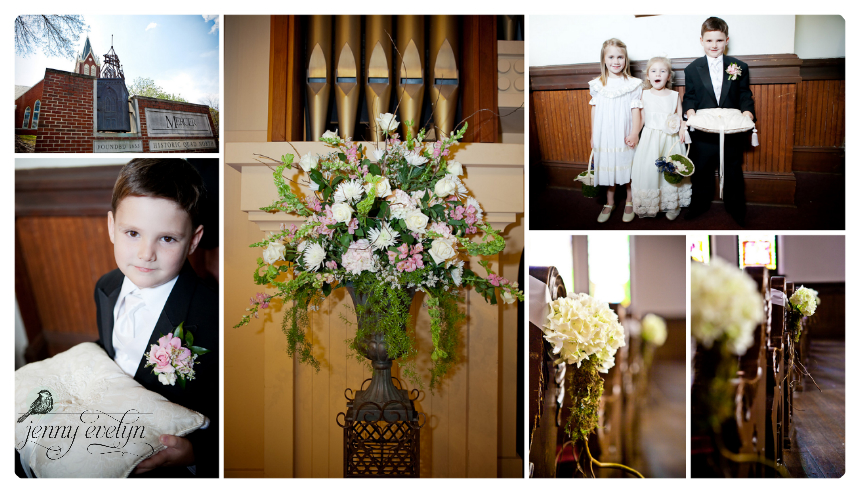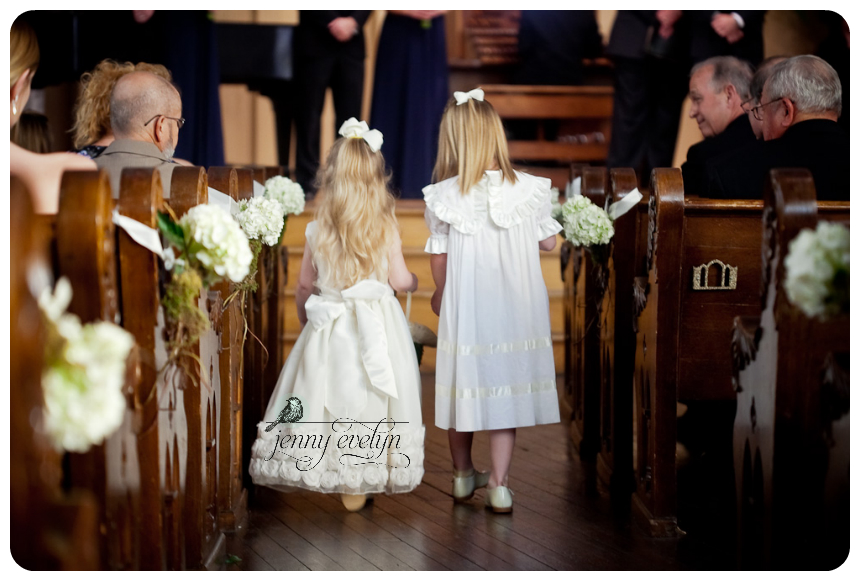 Elizabeth's daddy walked her down the aisle.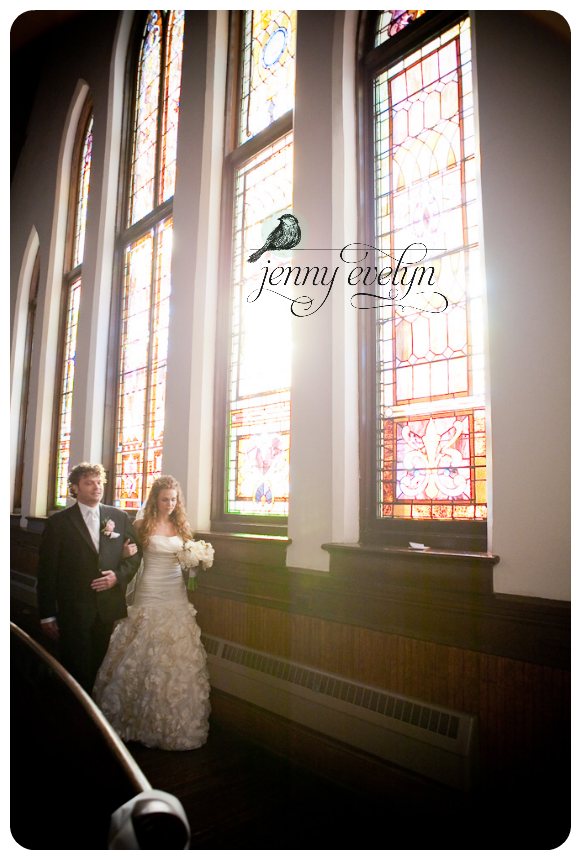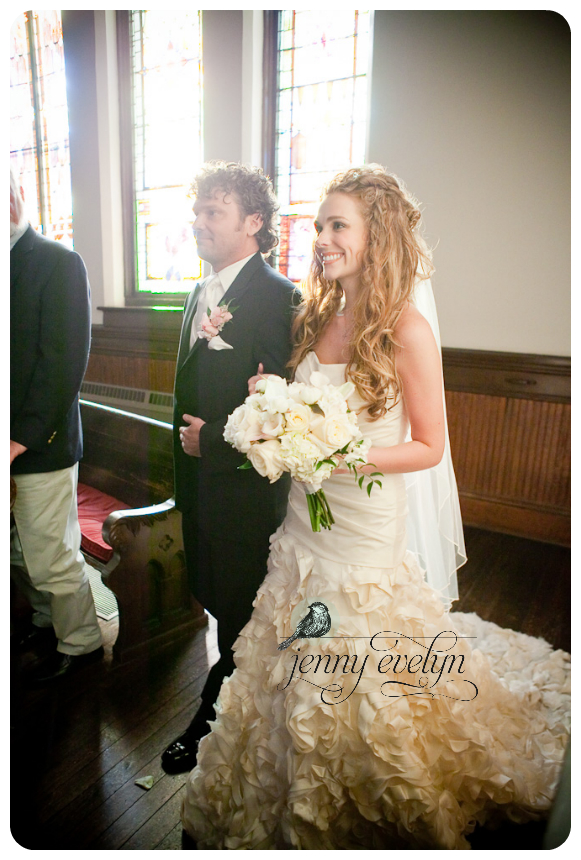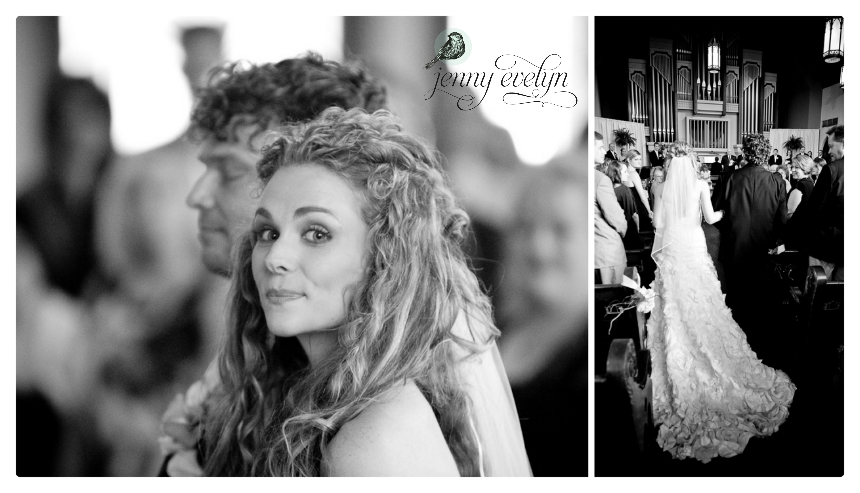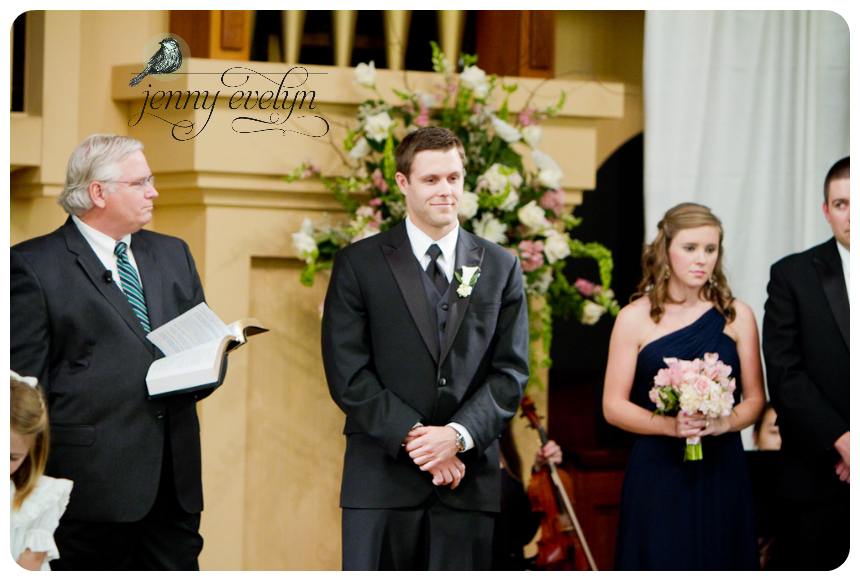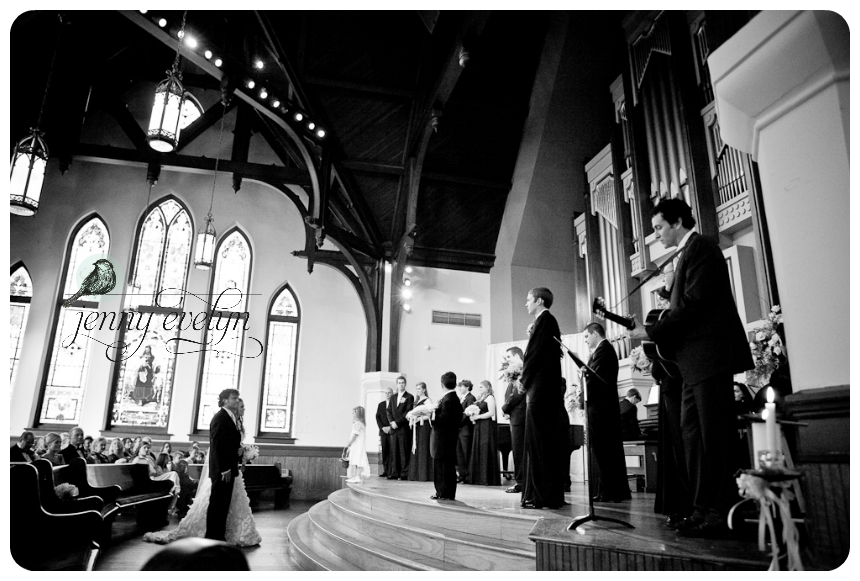 Holding it all in!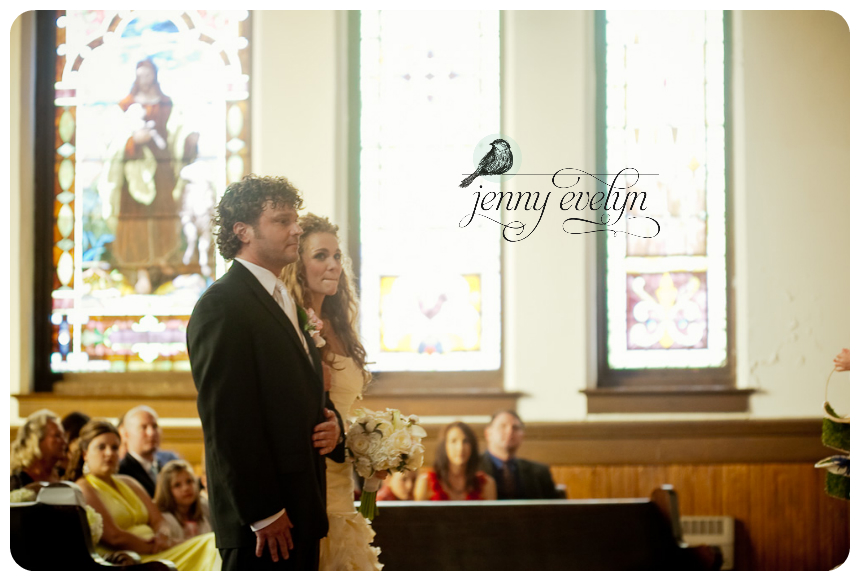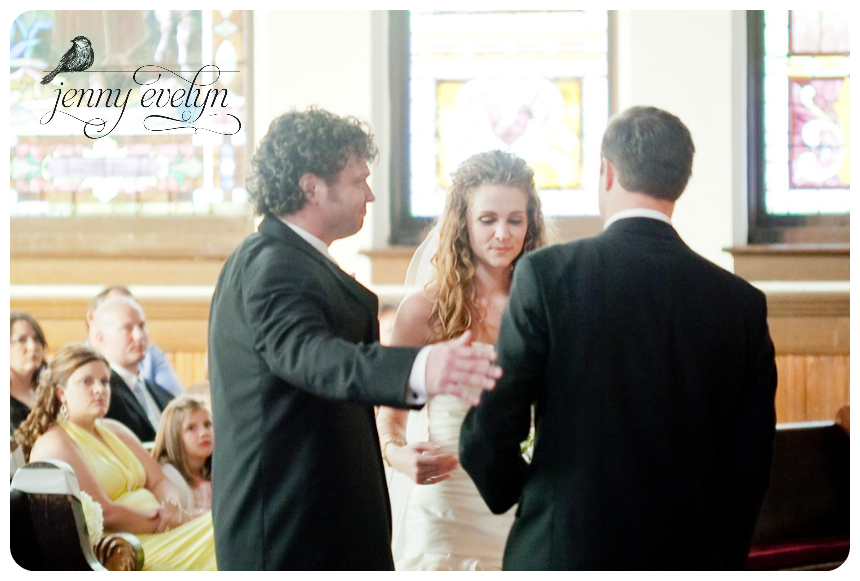 Rings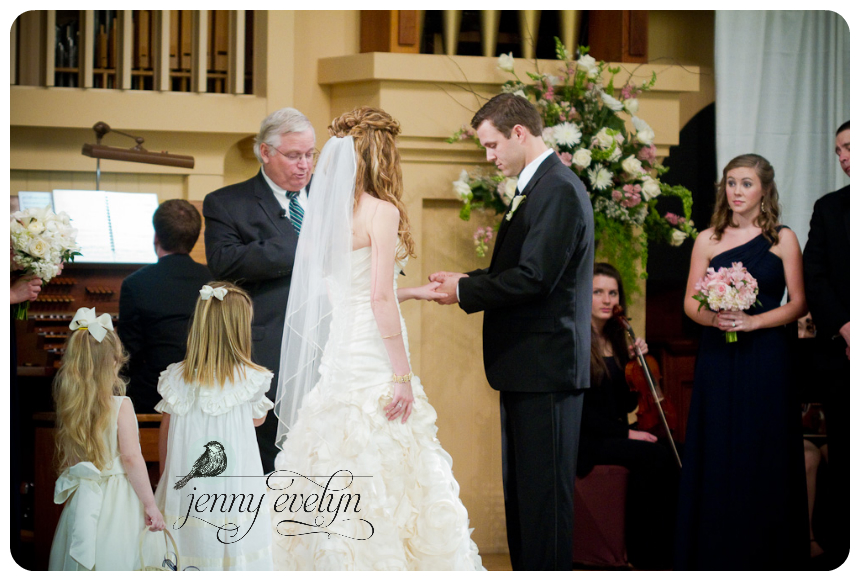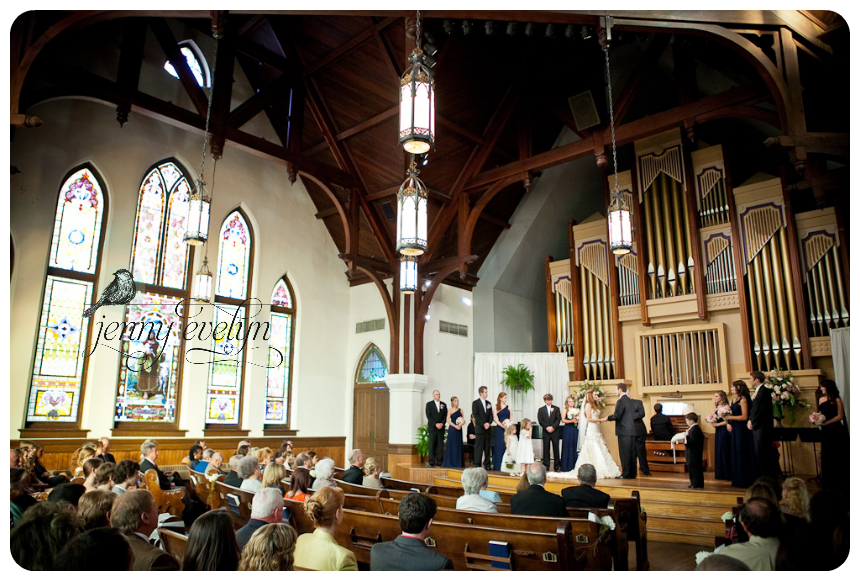 Shane Bridges performed "Star Filled Cry in My Heart" while they lit the unity candle.   This was special for the couple because Shane Bridges is a friend of Elizabeth's dad!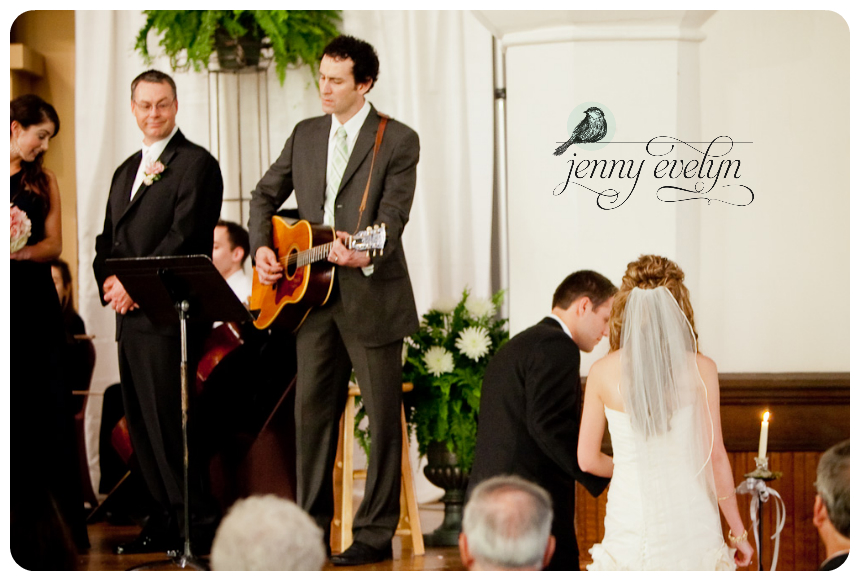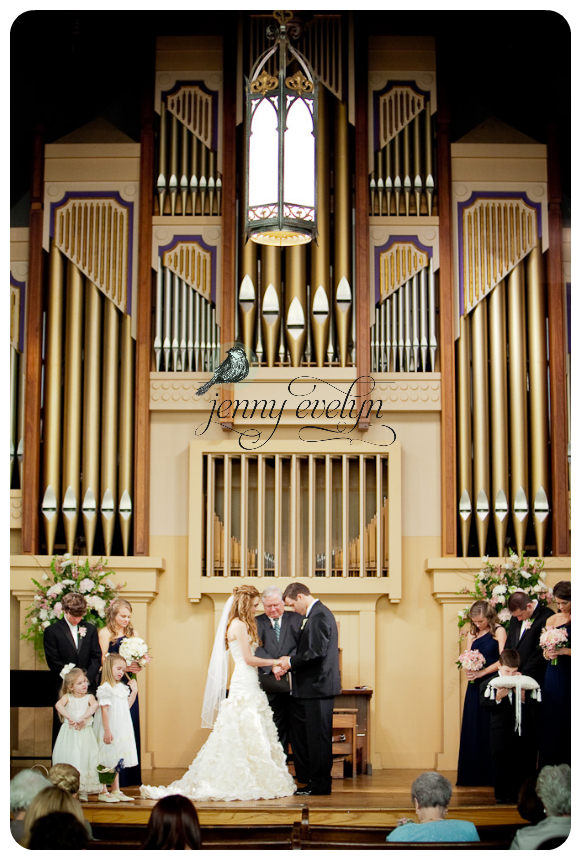 What a kiss!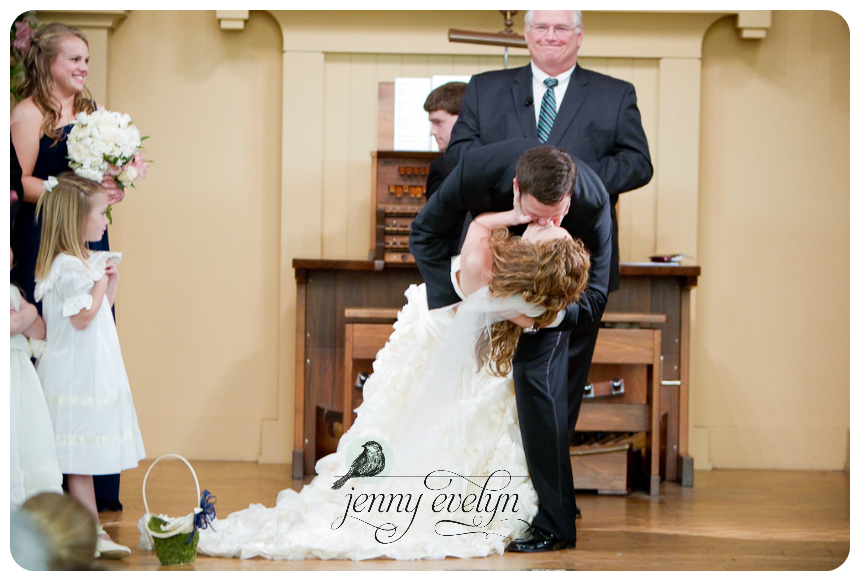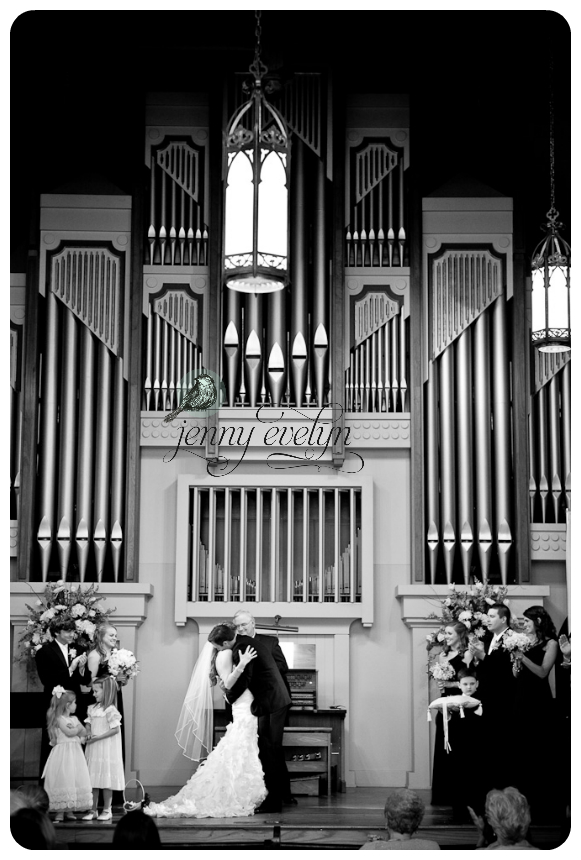 A couple of sweet kisses in this gorgeous light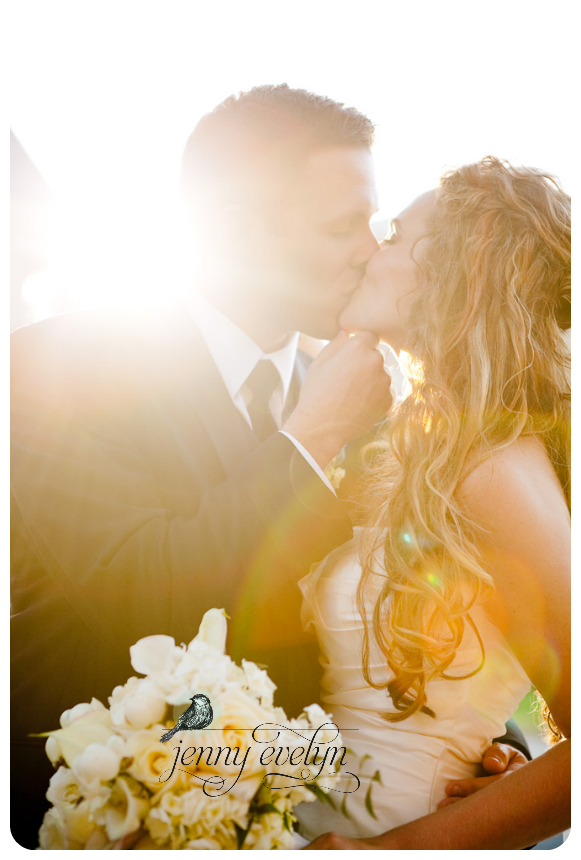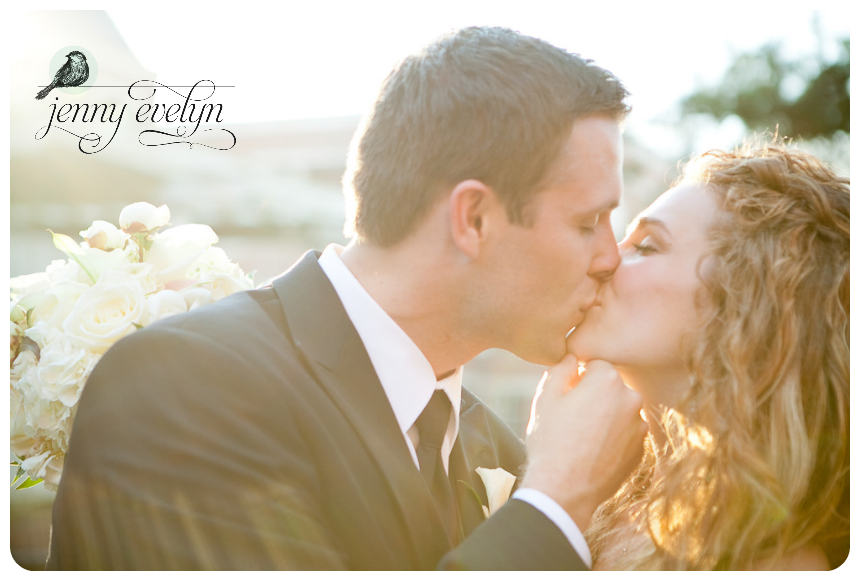 So elegant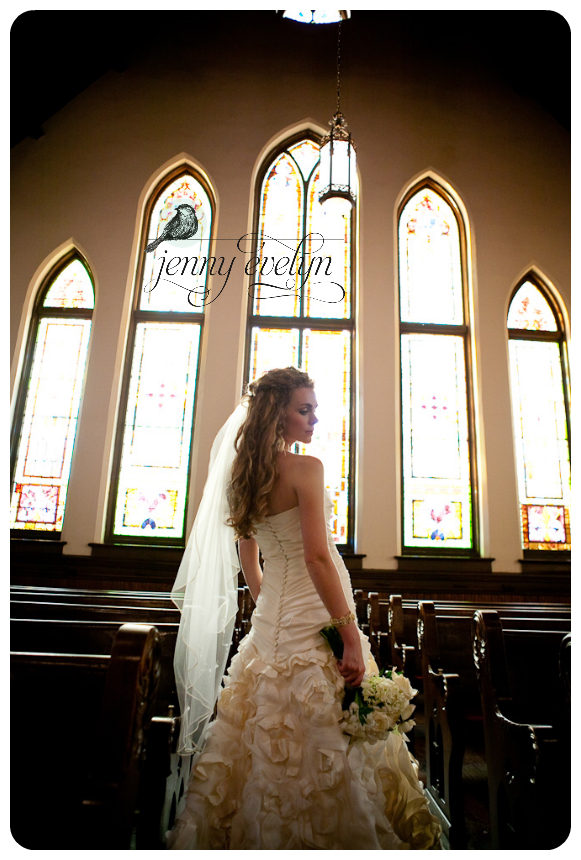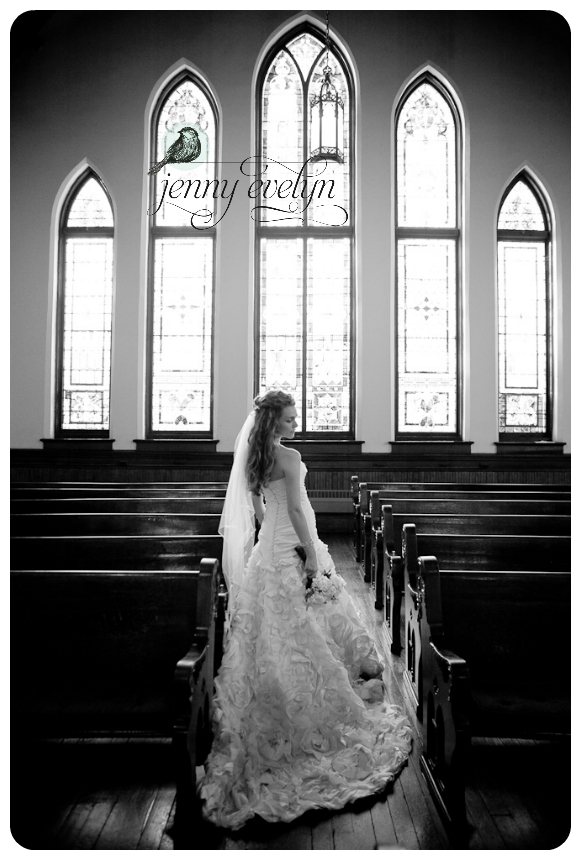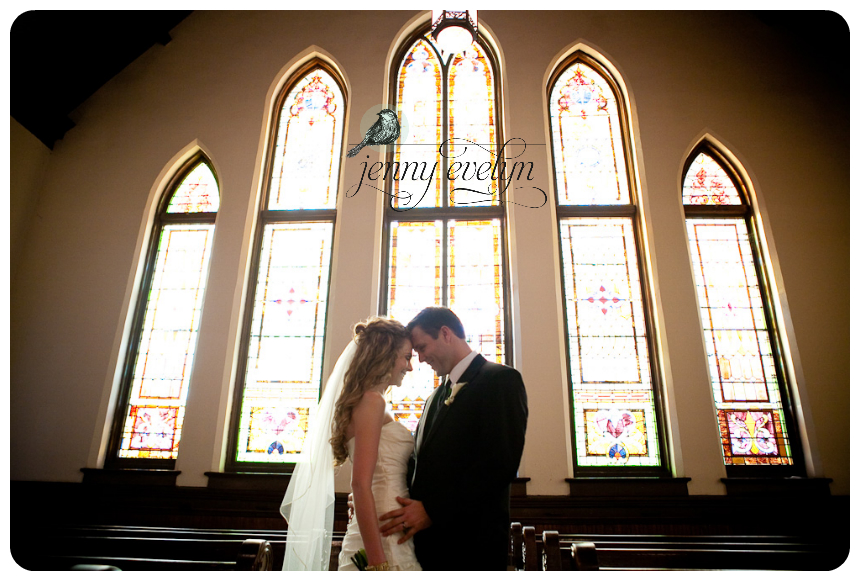 Had to take advantage of the beautiful cherry blossoms on this beautiful wedding day.

I posted my favs from this in their sneak peek of the wedding!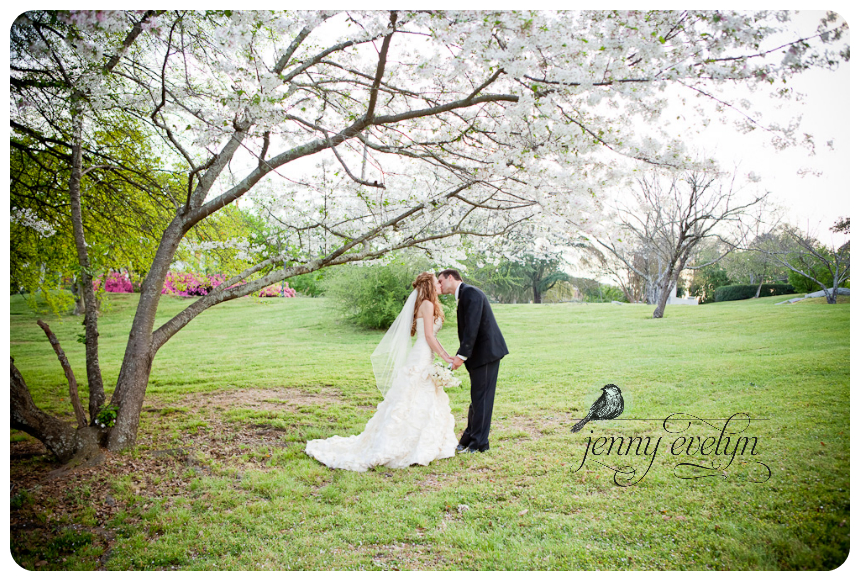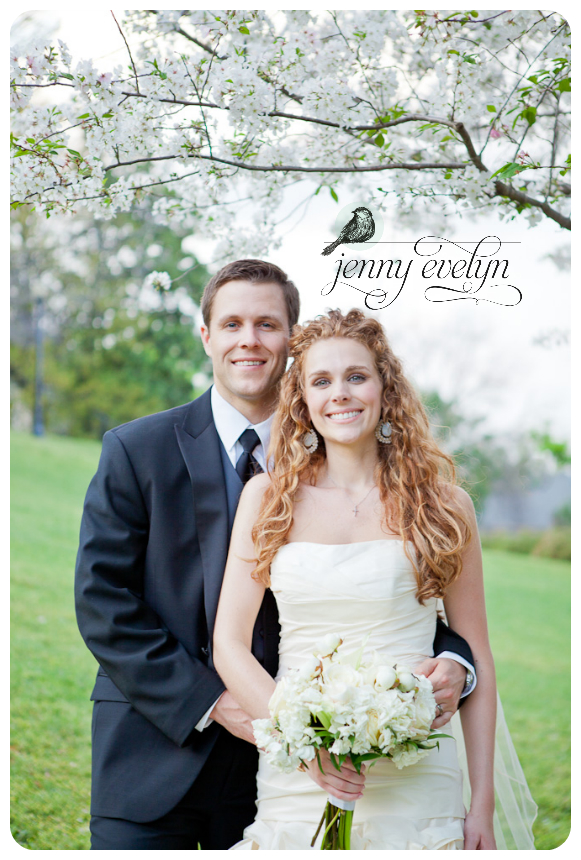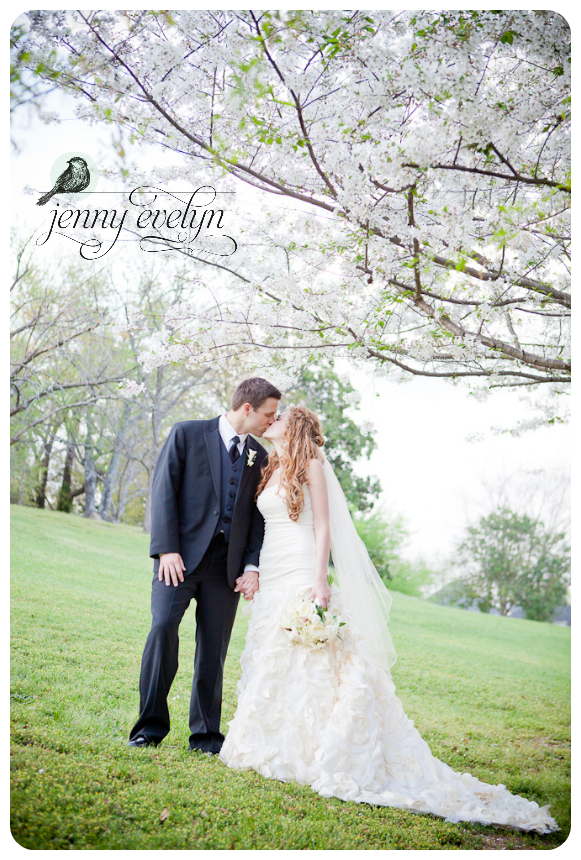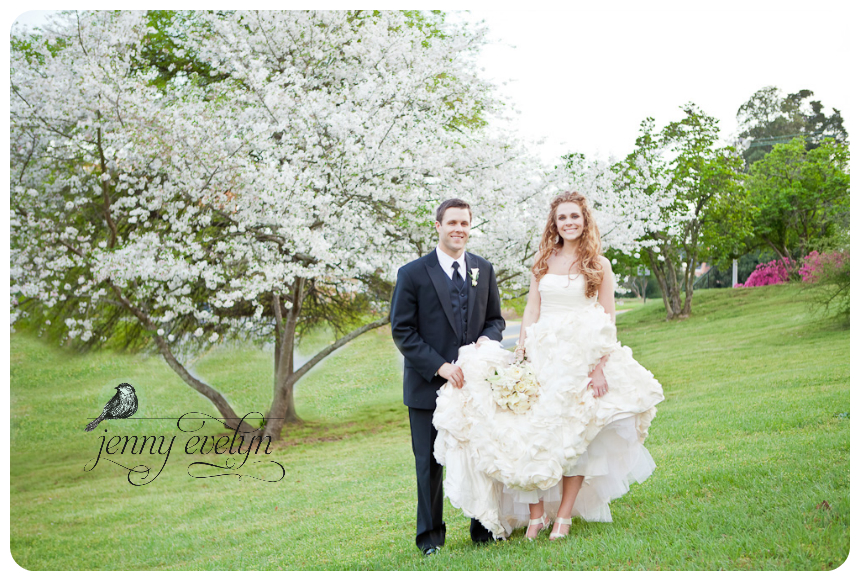 Then we headed over to The Armory Ballroom to celebrate with Elizabeth and Brian's friends and family.  I love that they had boiled peanuts as an appetizer!  Then we had some yummy food by Satterfields.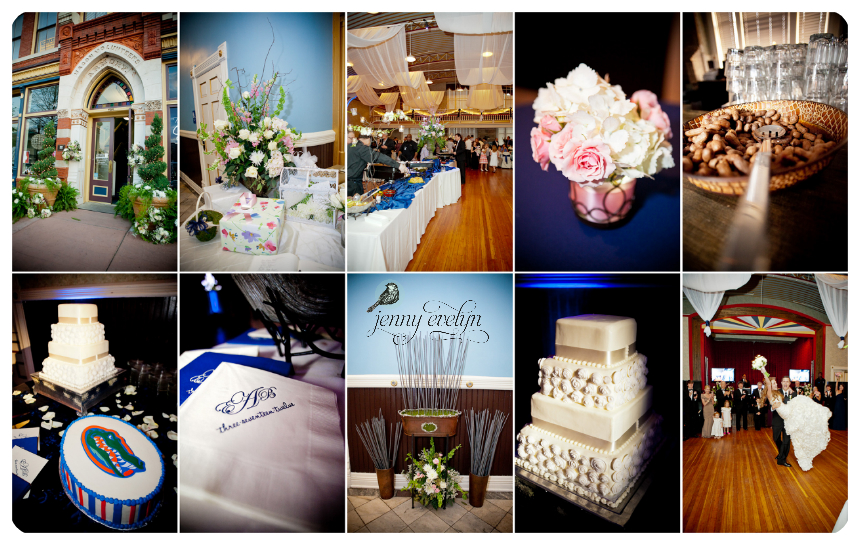 Mr. and Mrs. Brian Allen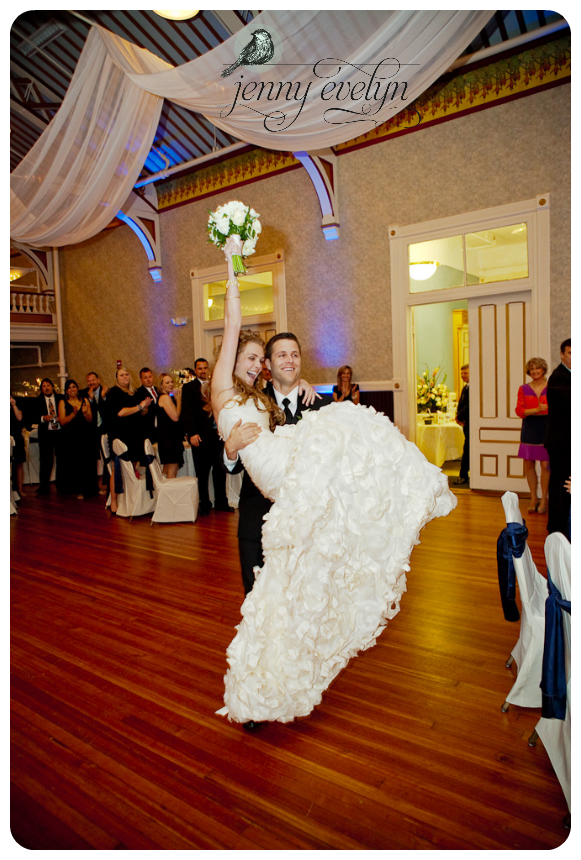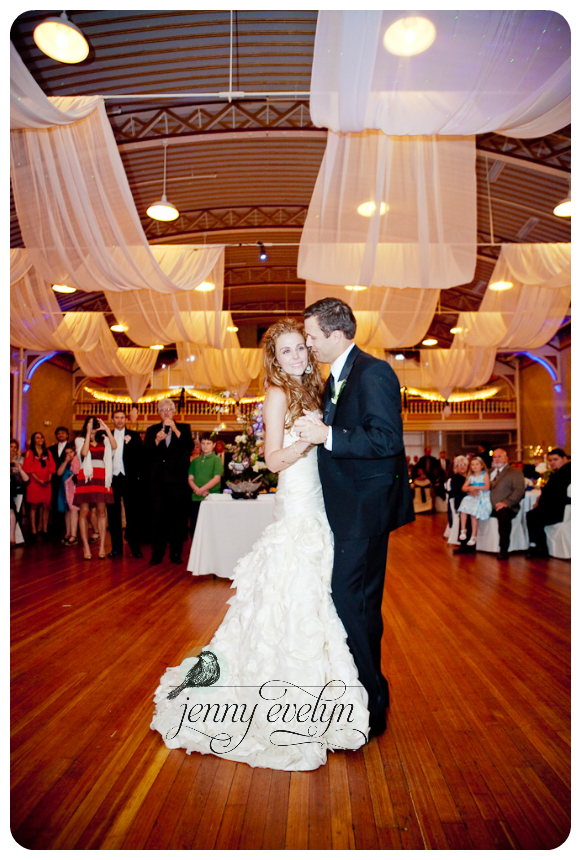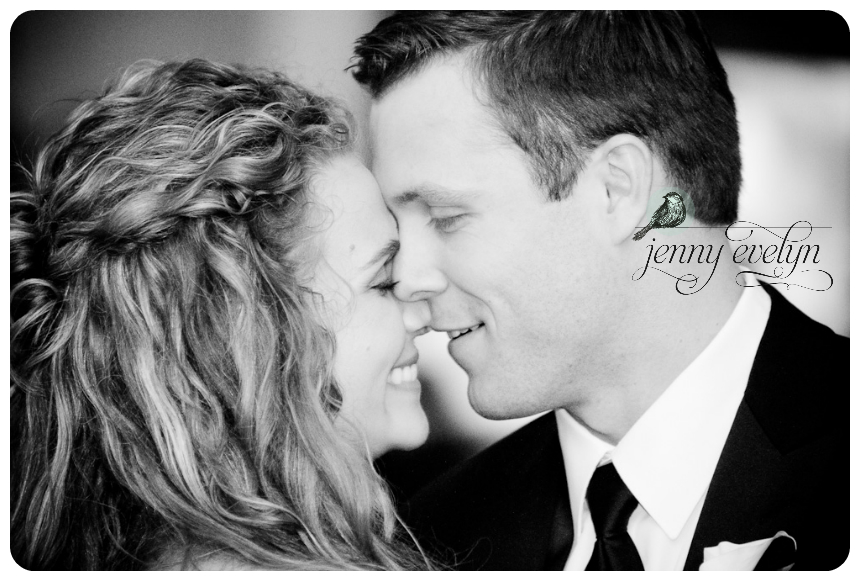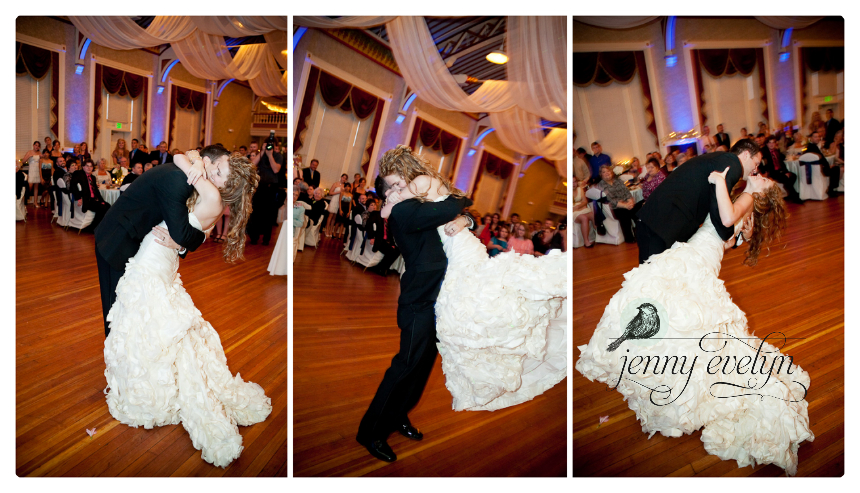 There was just so much joy in their expressions!  It was so fun capturing their emotions!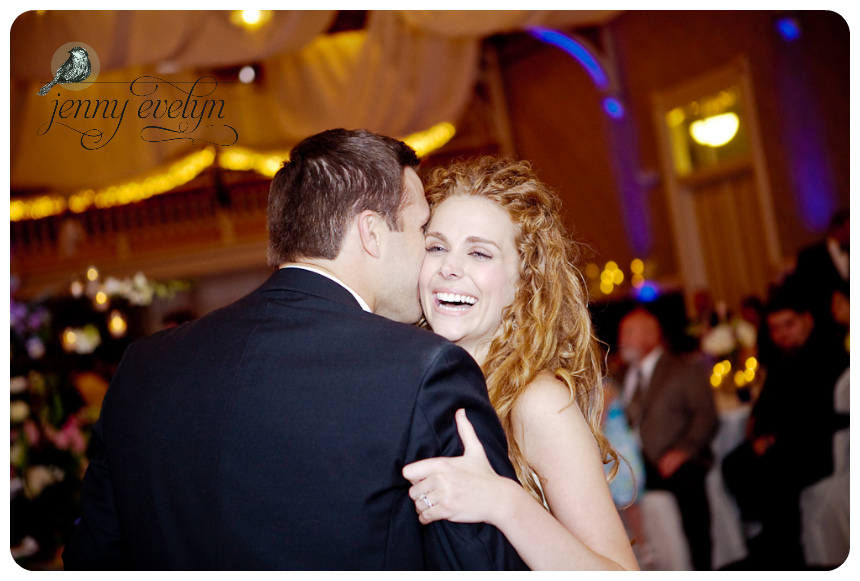 Elizabeth shared a dance with her brother, Austin.  I am impressed with their waltzing skills!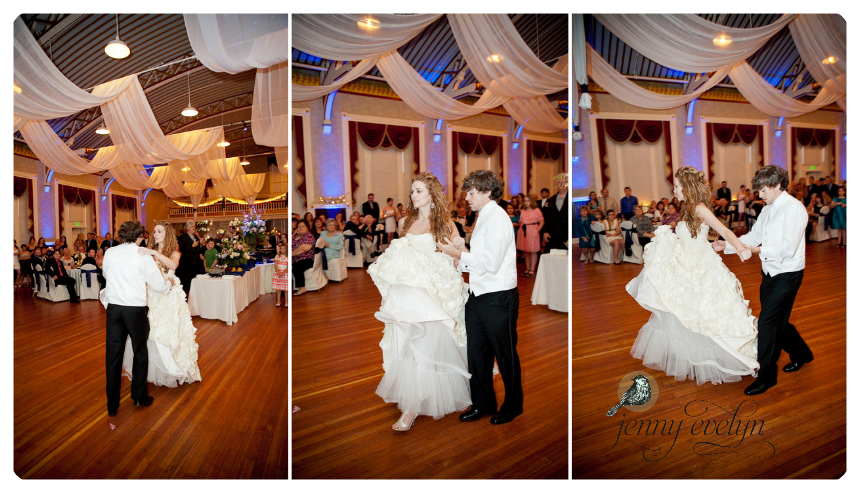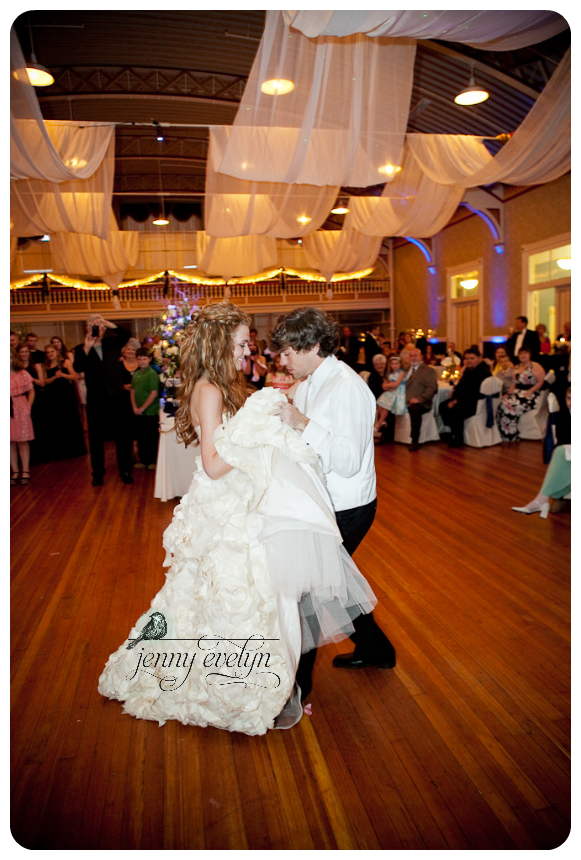 A few more reception florals by Lynn Teate!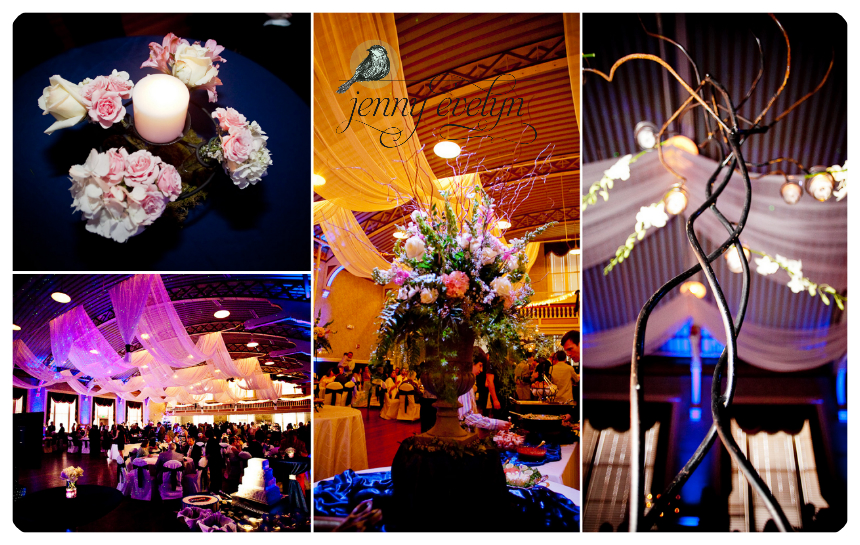 Elizabeth and Brian, having a little fun with the fabulous cake by Amanda Meadows of Amanda's Cakery.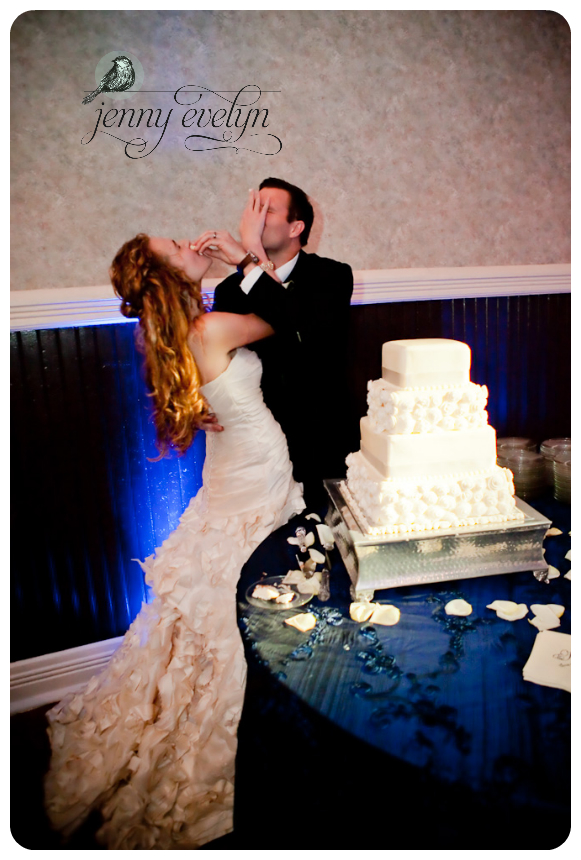 Brian is a big Florida fan, so he had to have a Gators cake!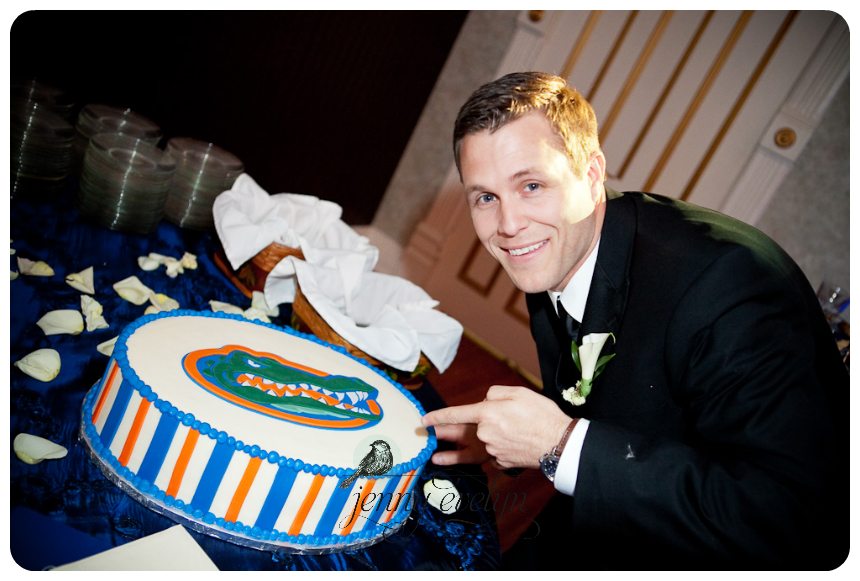 Henry, Elizabeth's step daddy gave a very sweet speech!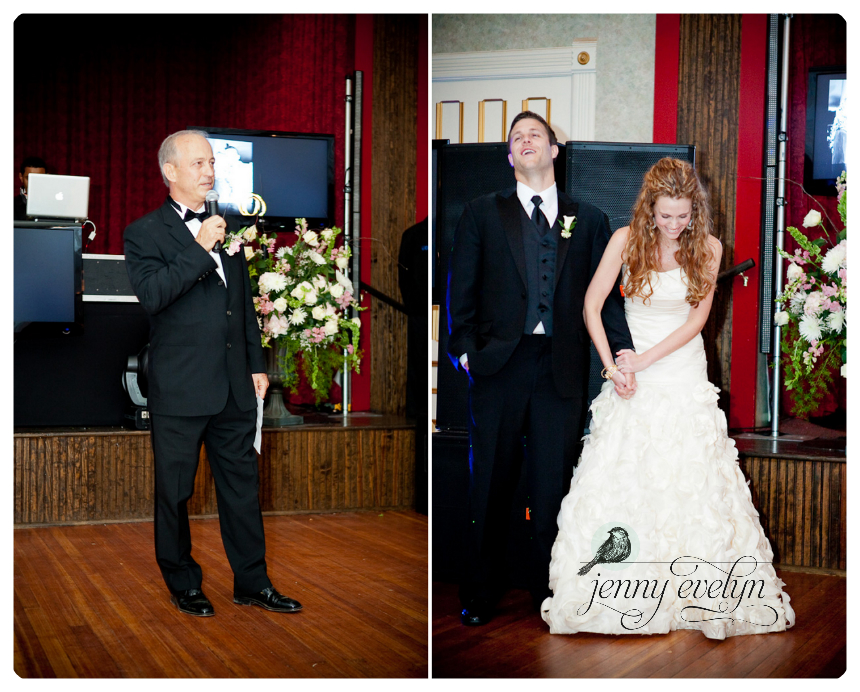 AJ the DJ kept the dance floor packed all night!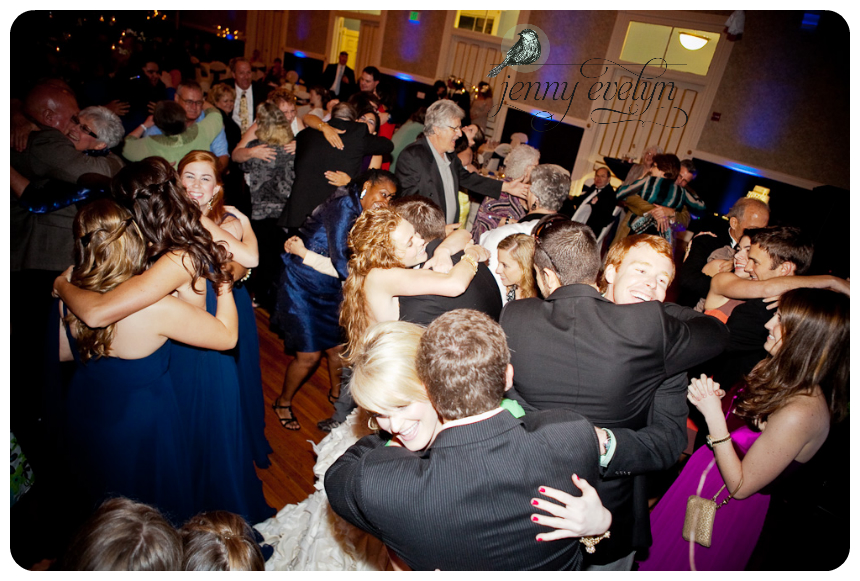 YMCA!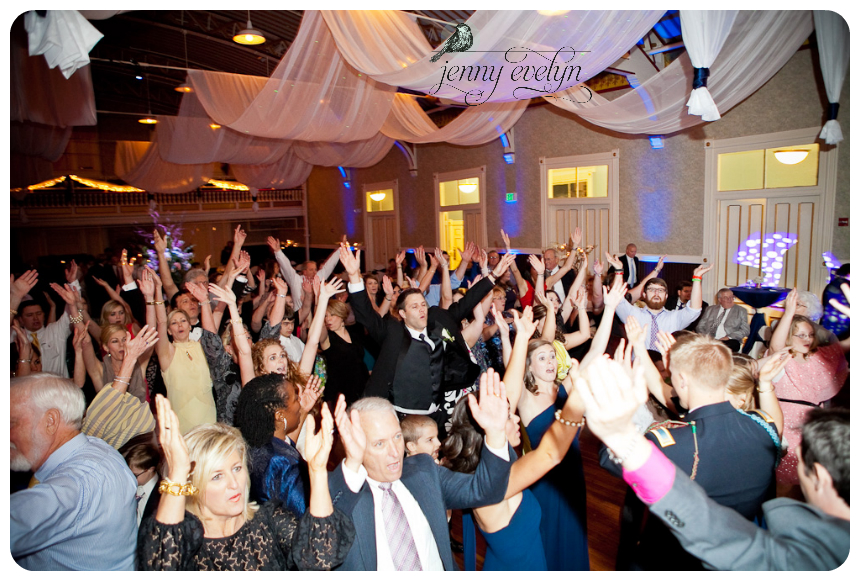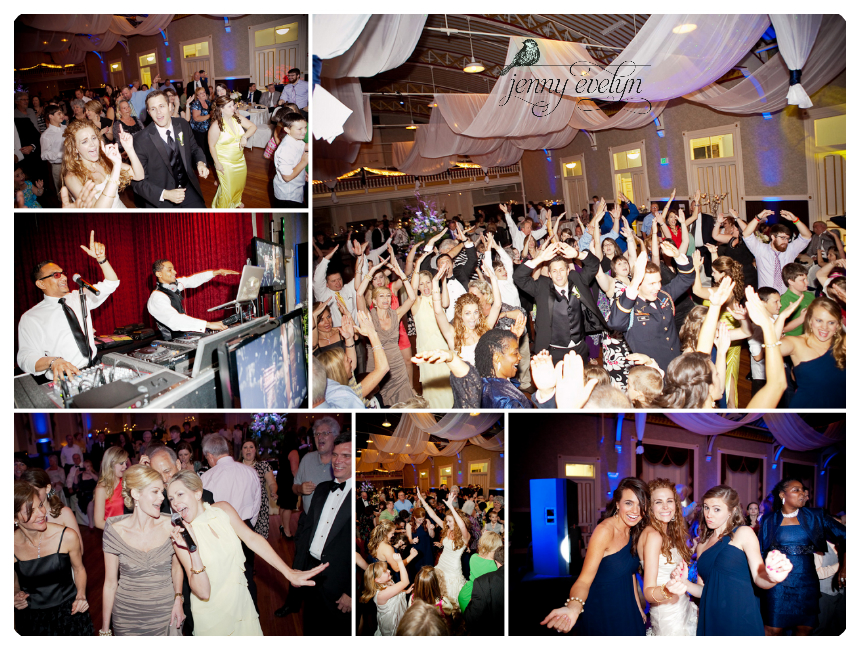 Then it was off through the sparklers to their honeymoon.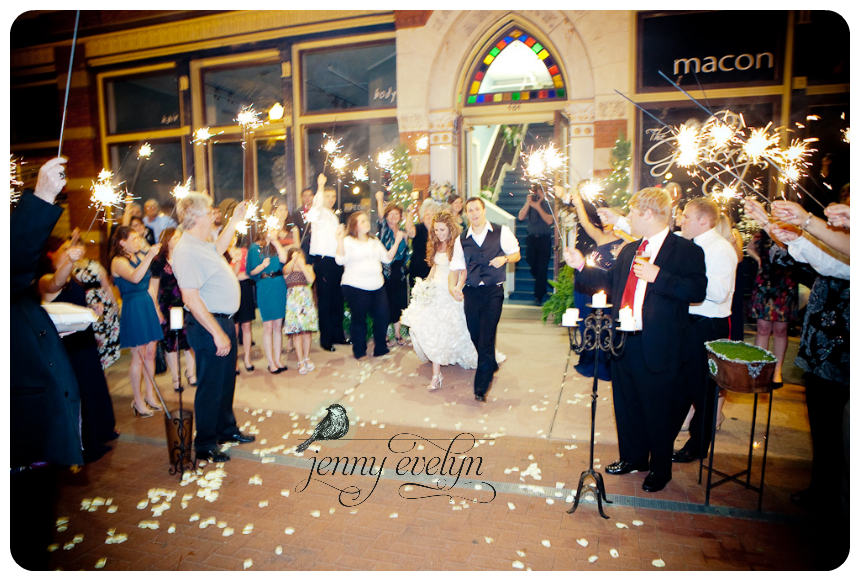 But not before a couple of sweet goodbyes.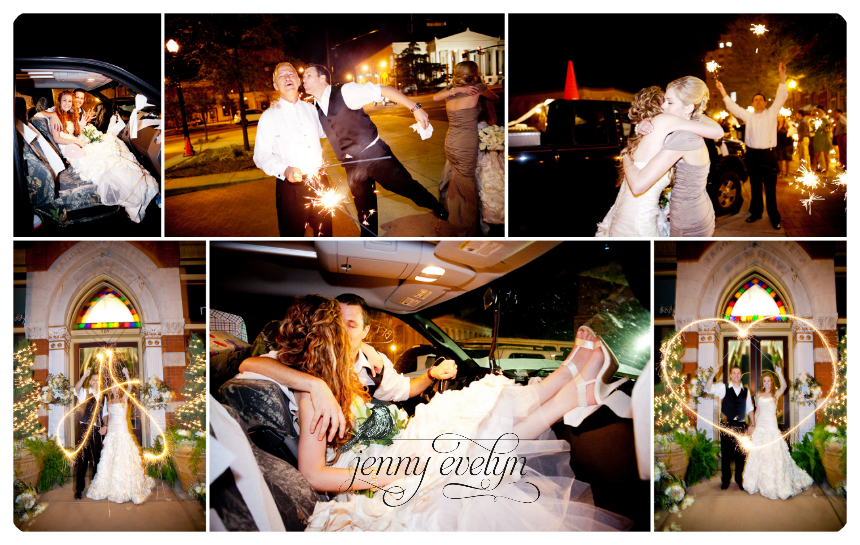 Elizabeth and Brian, thank you so much for sharing your special day with me.  Can't wait to show you all your images!
Jenny Evelyn