Fran & Zach: The Perfect Pair!
October 18, 2011 |
When I got Fran and Zach's Save the Date in the mail a few months ago it had two pears on it and read "the perfect pair!" I am so excited to share this wedding with you!  Fran and Zach are such a sweet couple.   But Zach is also my cousin, so this wedding was double the fun for me!! I love a family wedding and we are so blessed to be adding Fran into our crew!!  So check out their adorable preview. . .
First, the bling!!  Nice job, Zach!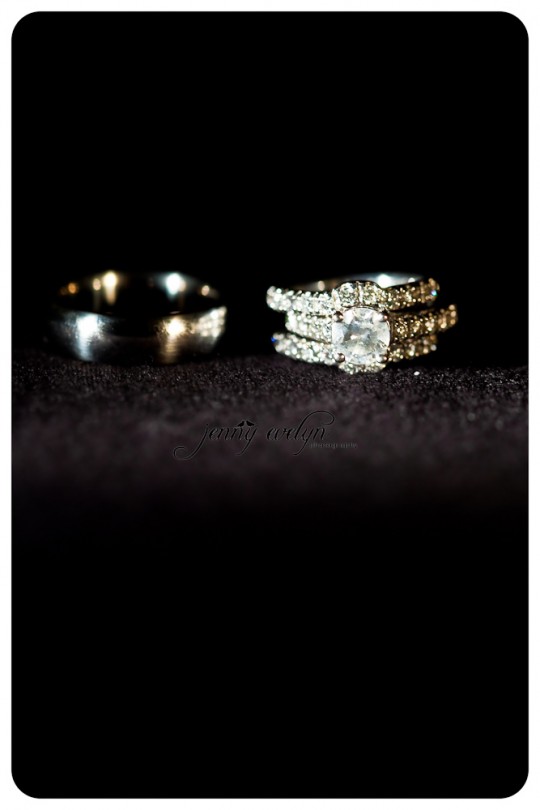 Fran wore a beautiful vintage style headpiece that went perfectly with her grandmother's vintage ring that she wore on her right hand, and her lovely pearl earrings.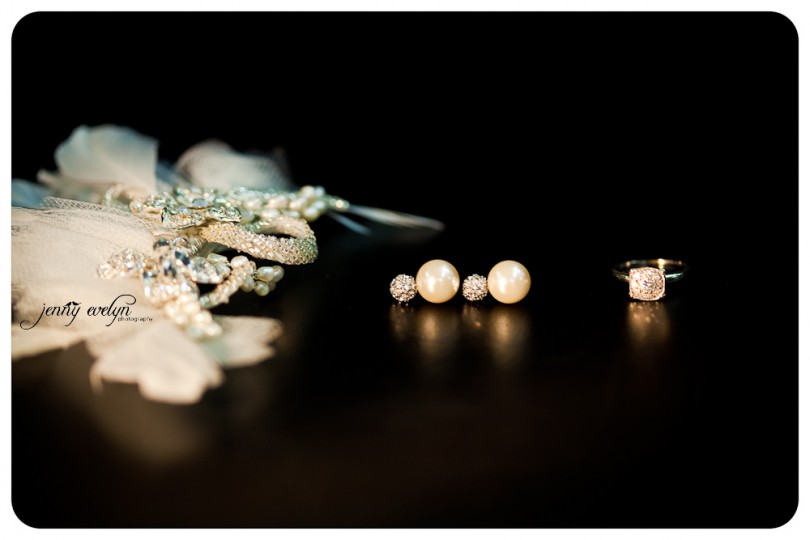 Lisa at The Hair Palace (478.552.2345) did a lovely job with Fran's hair.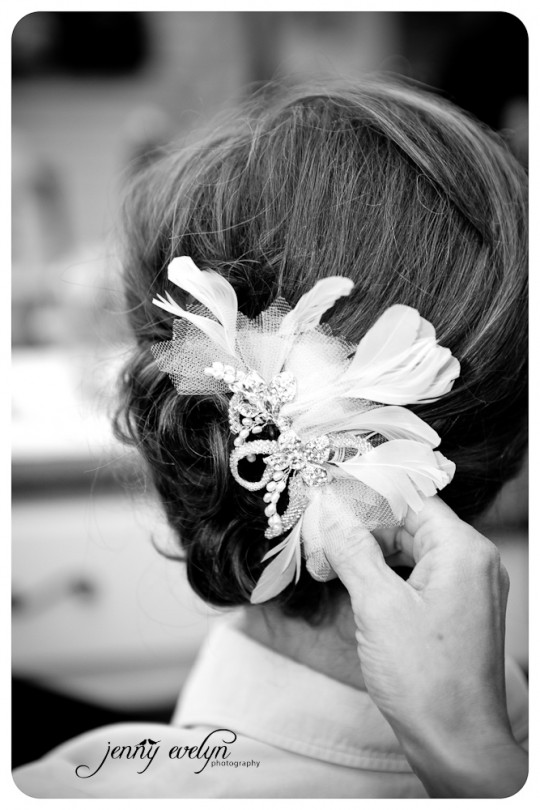 Fran's "something old" was her mother's garter.  Her other garter had her "something blue," a blue monogram on her second garter that was a present from her MOH, Ariail.  Her veil was borrowed from Ariail too.  Her shoes were "something new."  I loved that Fran wore adorable flats for the wedding so she wouldn't be taller than her daddy.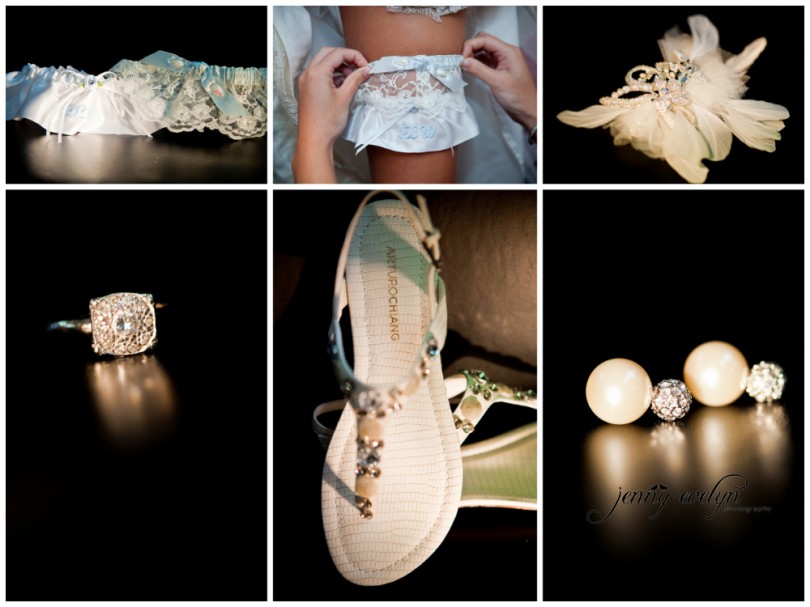 Her beautiful dress from The Gingerbread House in Savannah.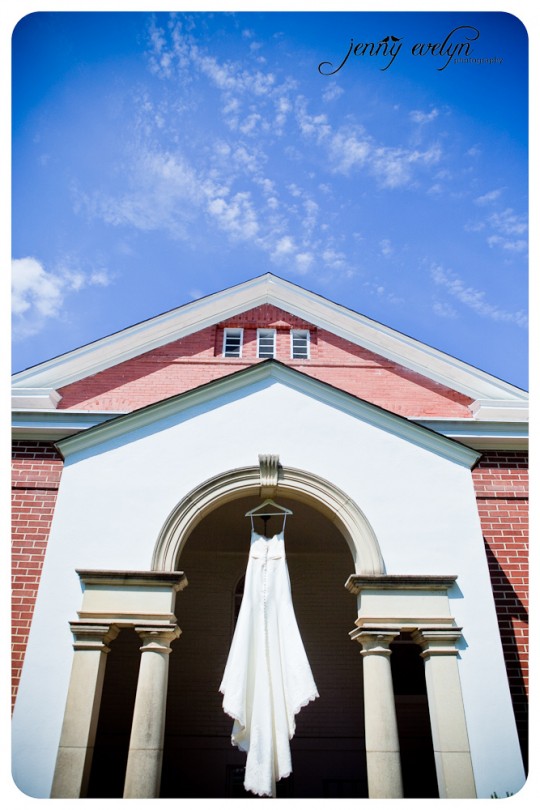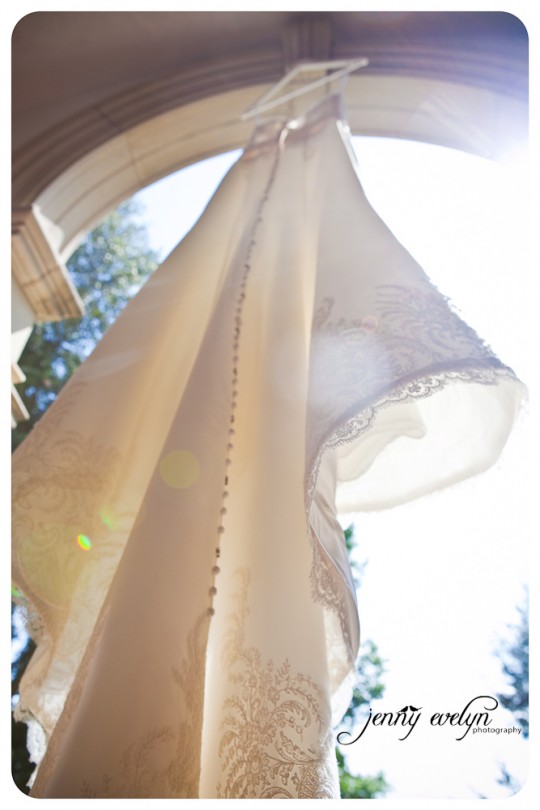 I just love the lace detail.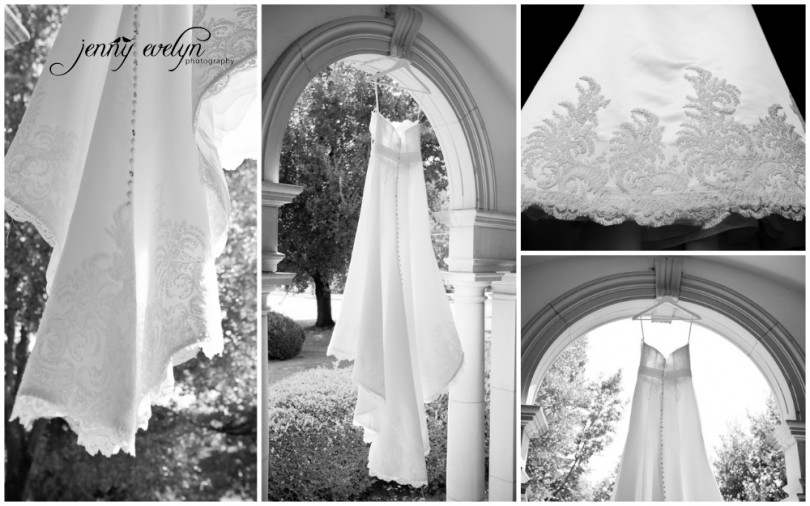 When Fran was a little baby her mom's friend, Carole,  gave her a little bonnet to wear at her baptism and the bonnet converted into a hankie to hold on her wedding day. The poem that came with the bonnet reads:
Beginnings are always beautiful
They touch the tender heart
For both babies and weddings
Promise a brand new start
Little bonnets and christening caps
Are keepsakes, you will agree
Snip the threads, a hankie it makes
For that special bride to be
So give me the joy of sharing
The high points of your life
The day your precious baby arrives
And takes or becomes a wife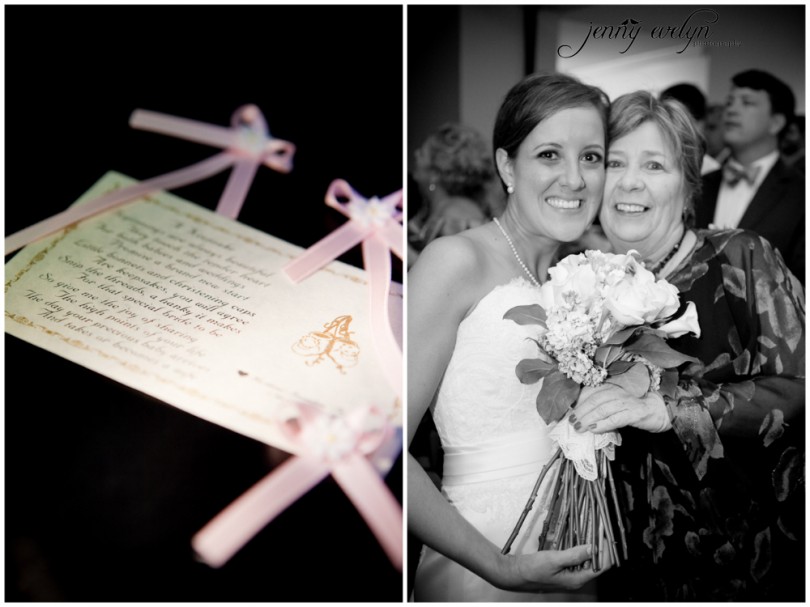 The beautiful bride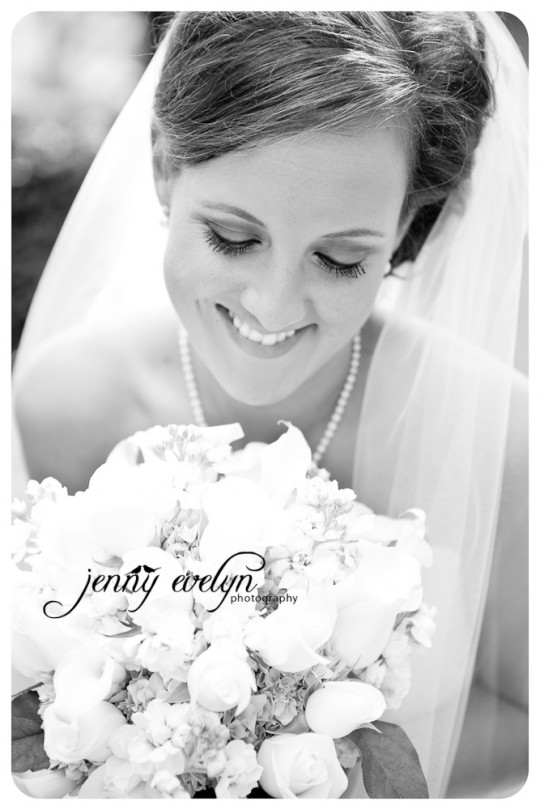 Fran's mama putting her own mama's ring on Fran's finger.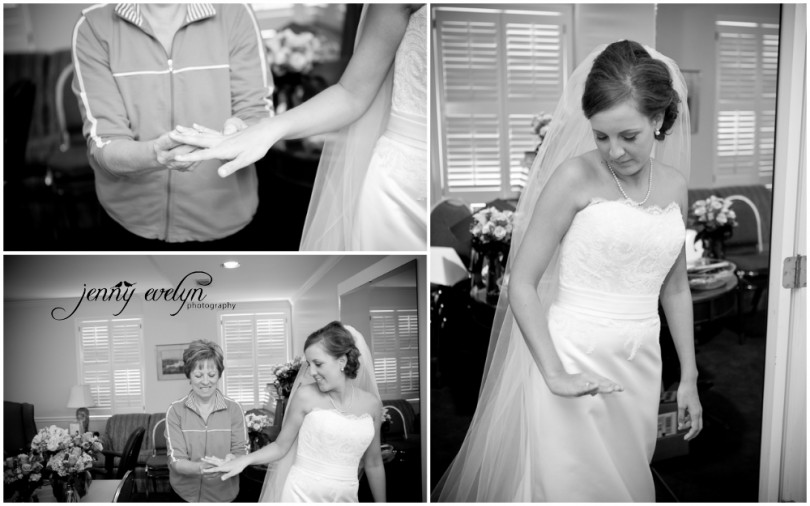 Since we shot part of Fran and Zach's engagement session at this beautiful old house in Sandersville, we decided to do their first look there too.  Zach was so excited to see his radiant bride.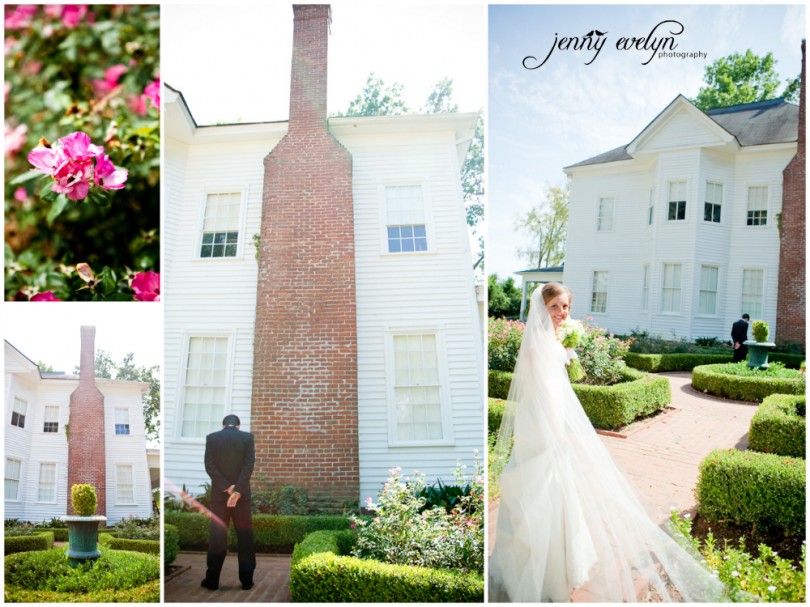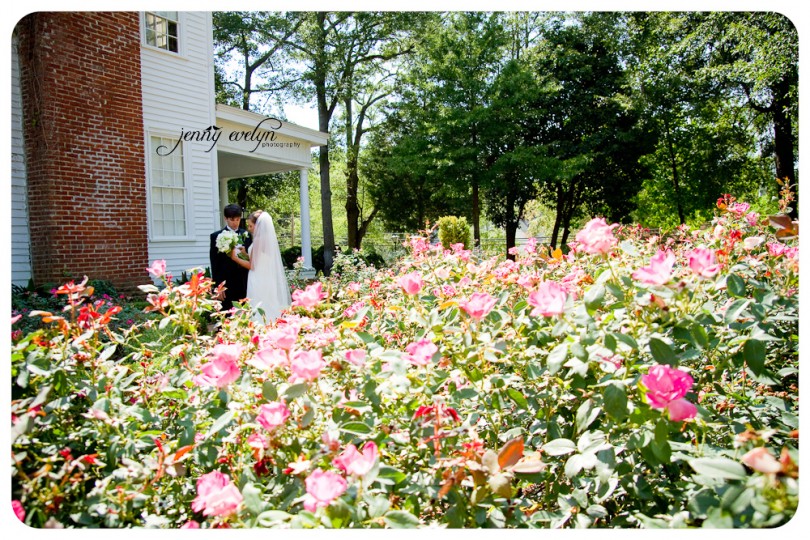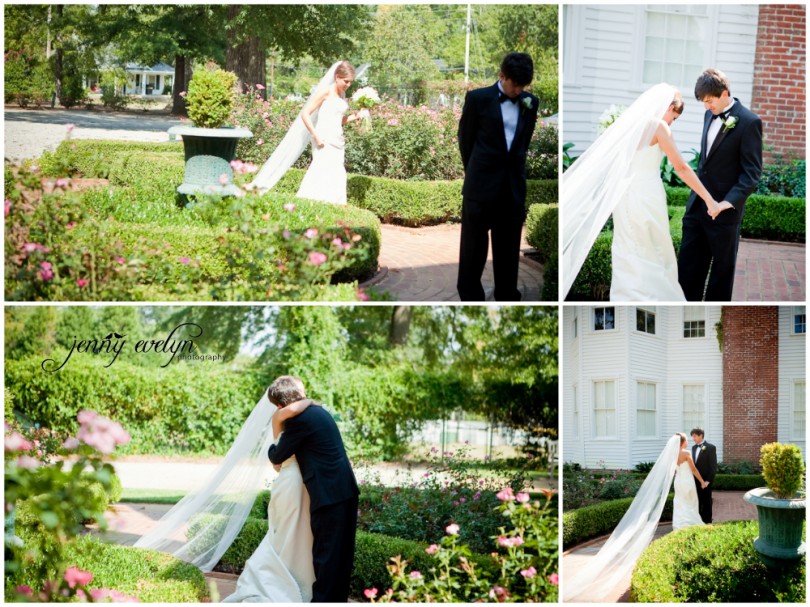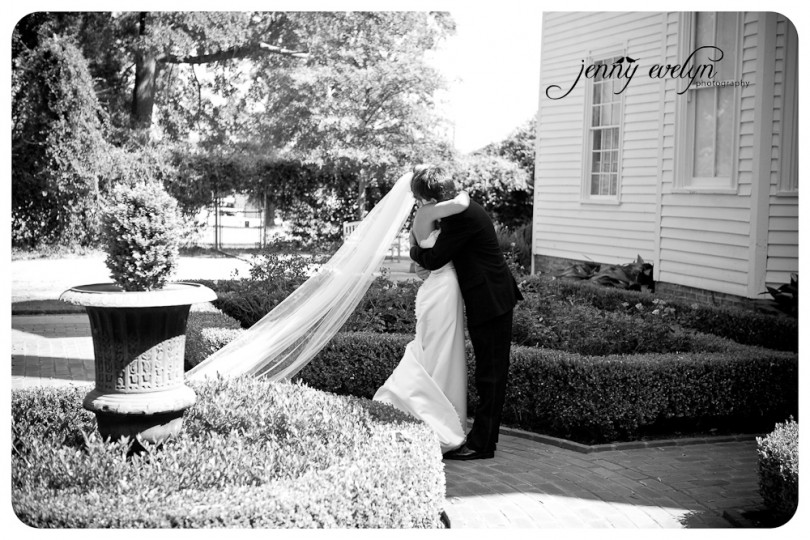 "The Perfect Pair"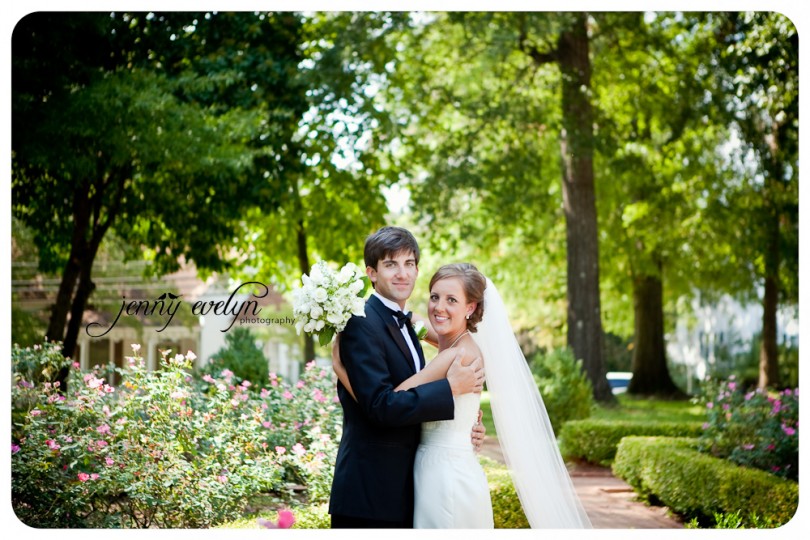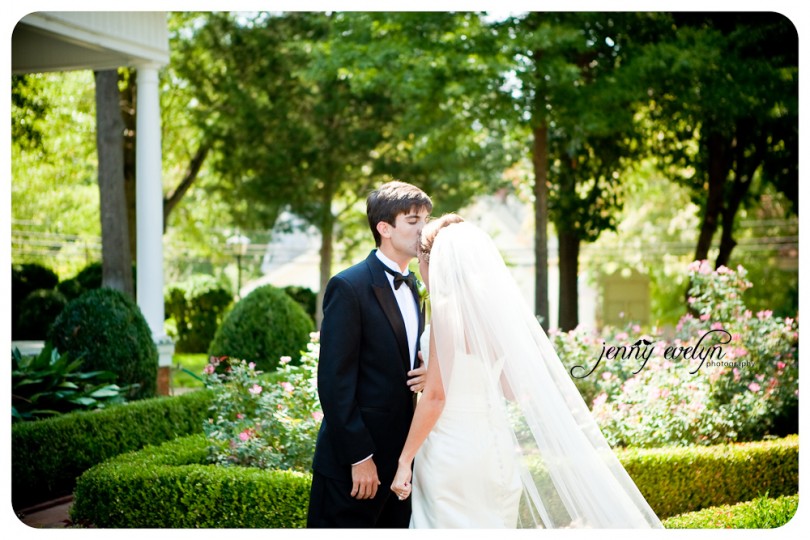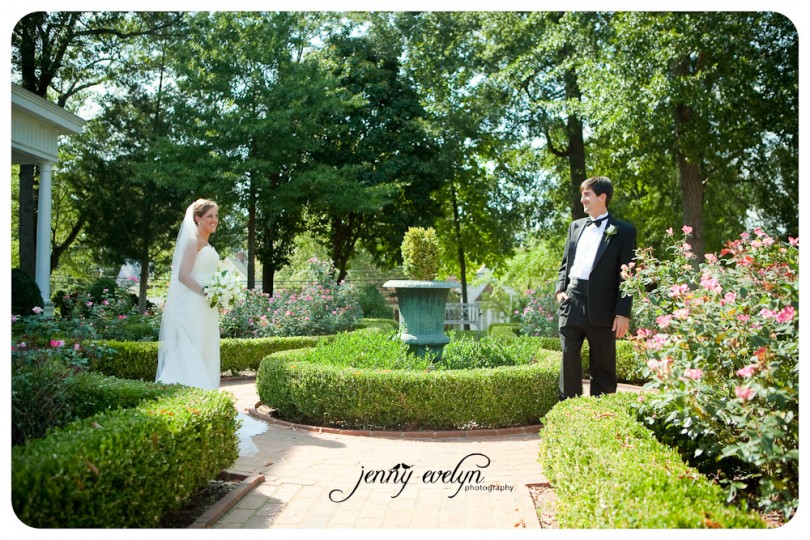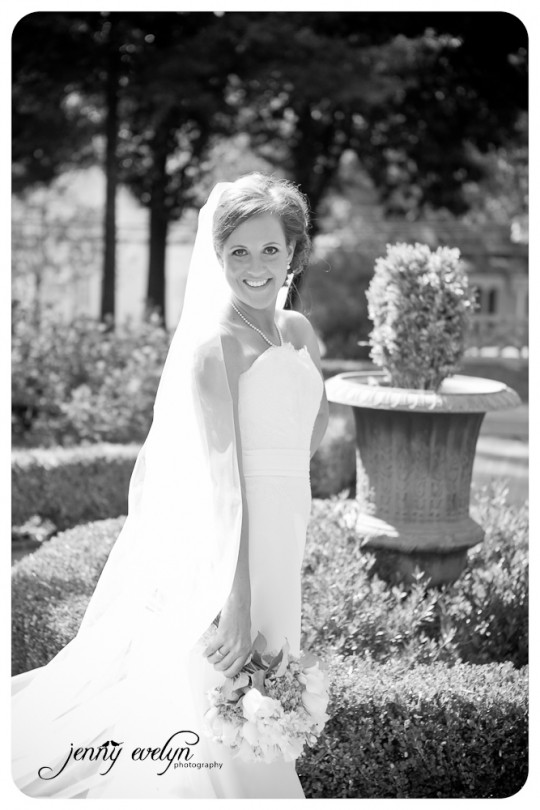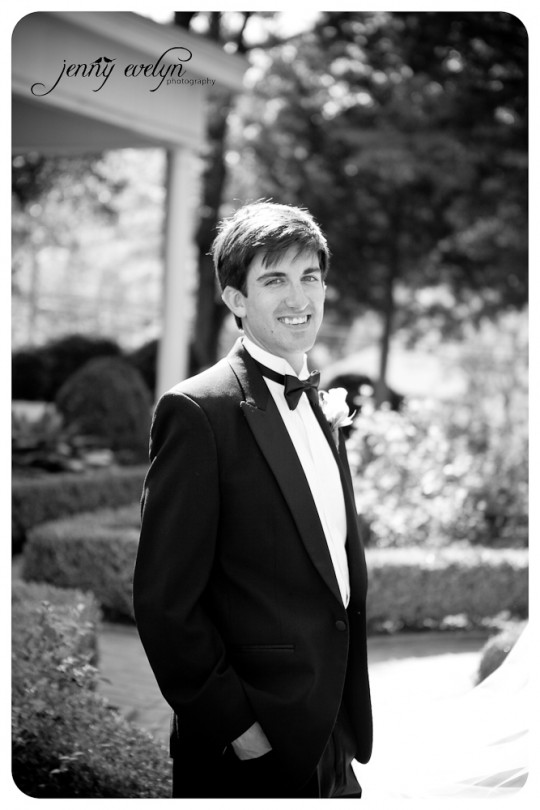 Love the way these two look at each other!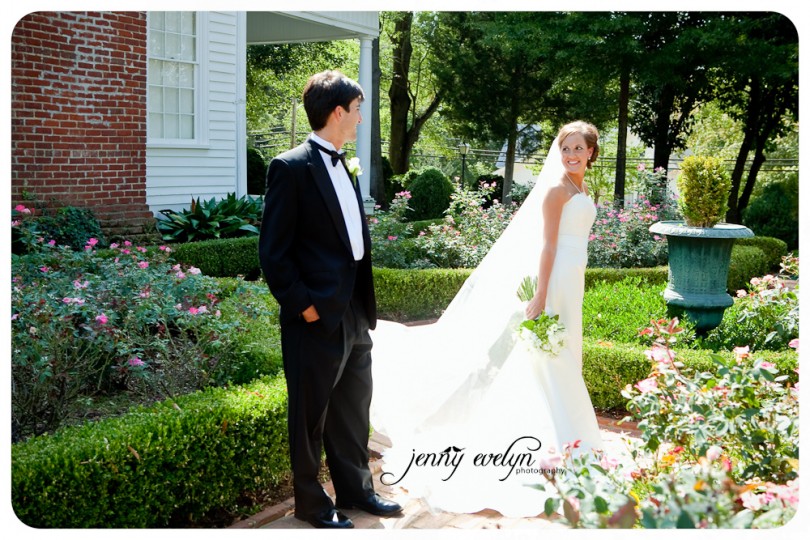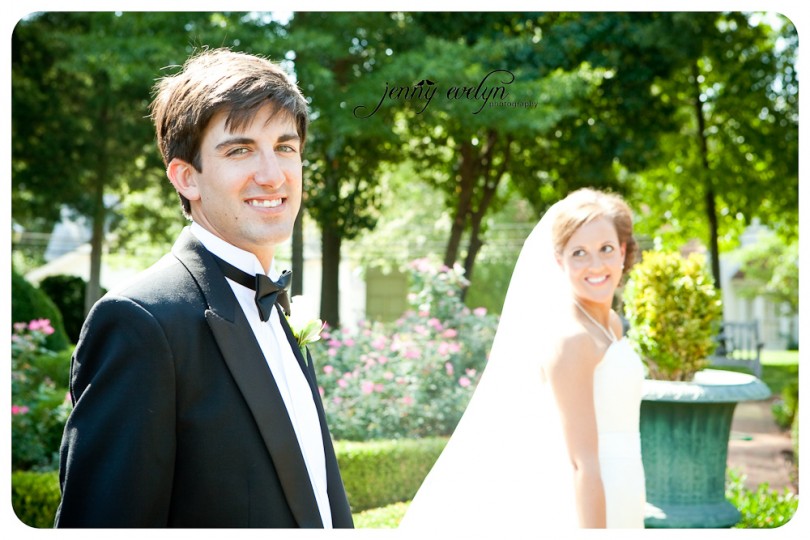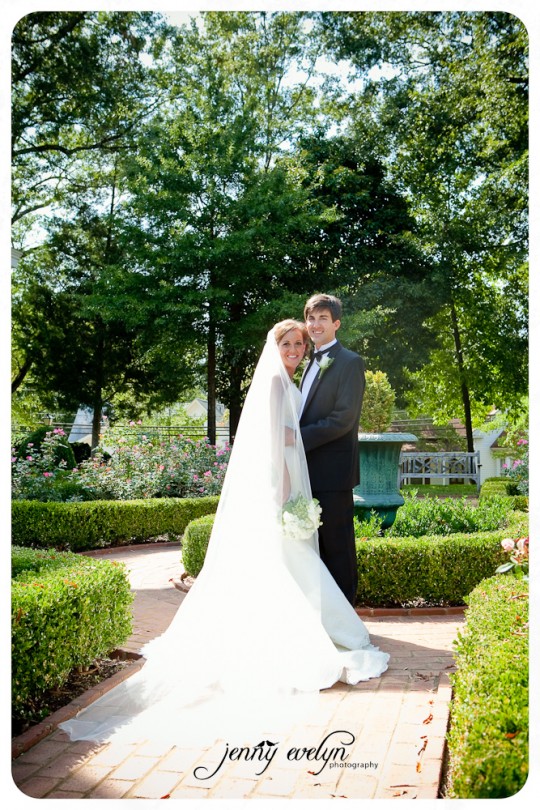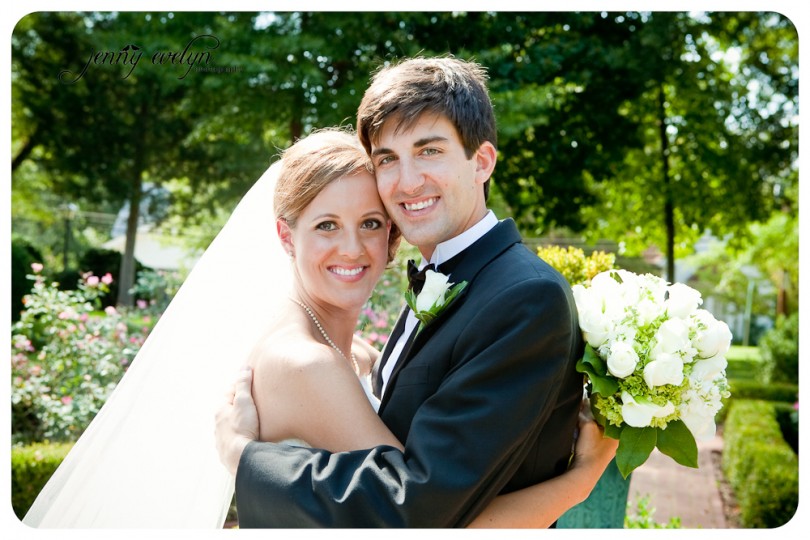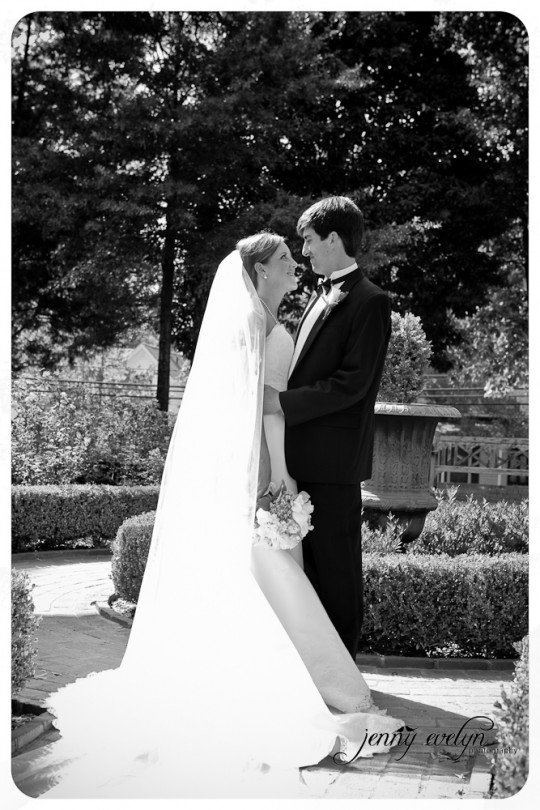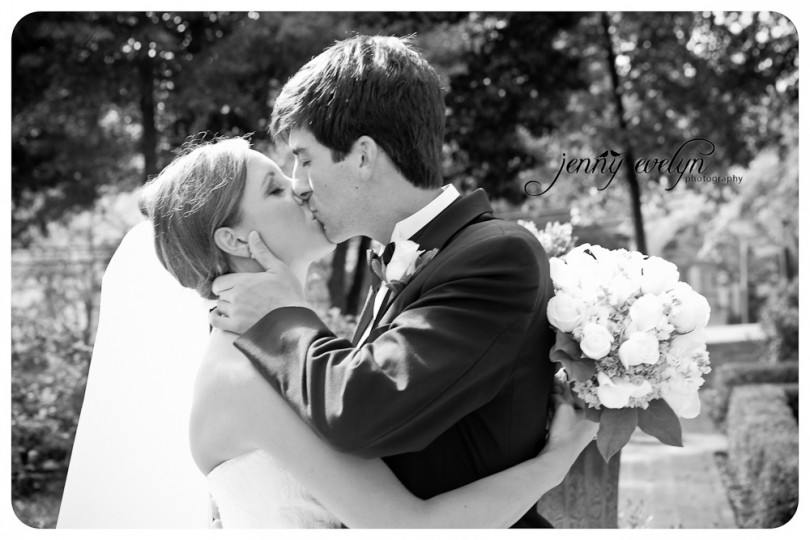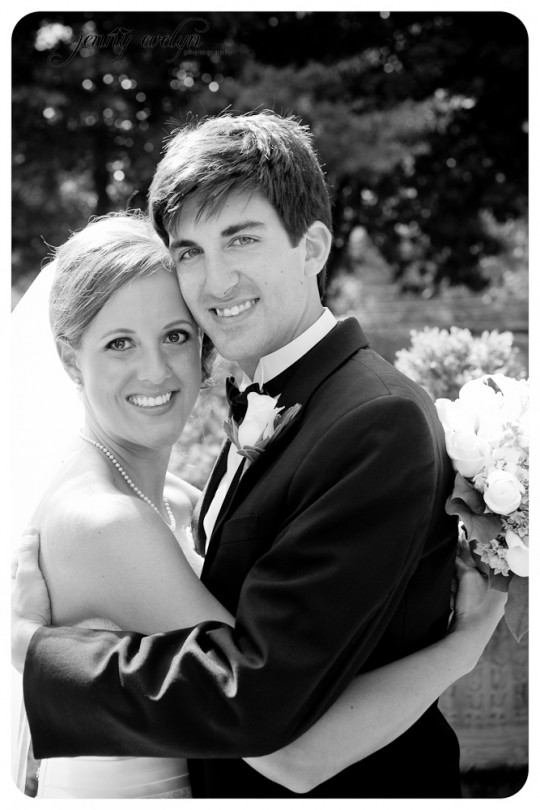 Wiles Florist (478.552.2331) created the lovely bouquets.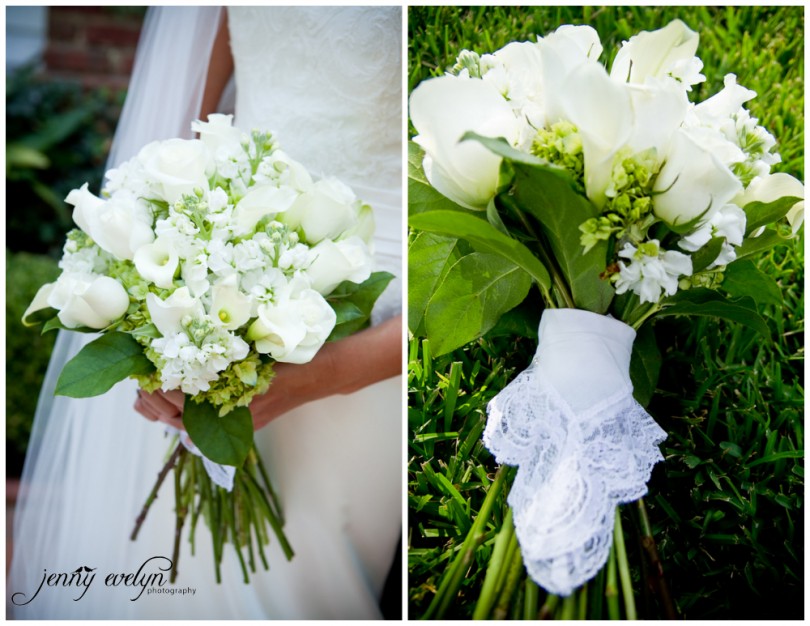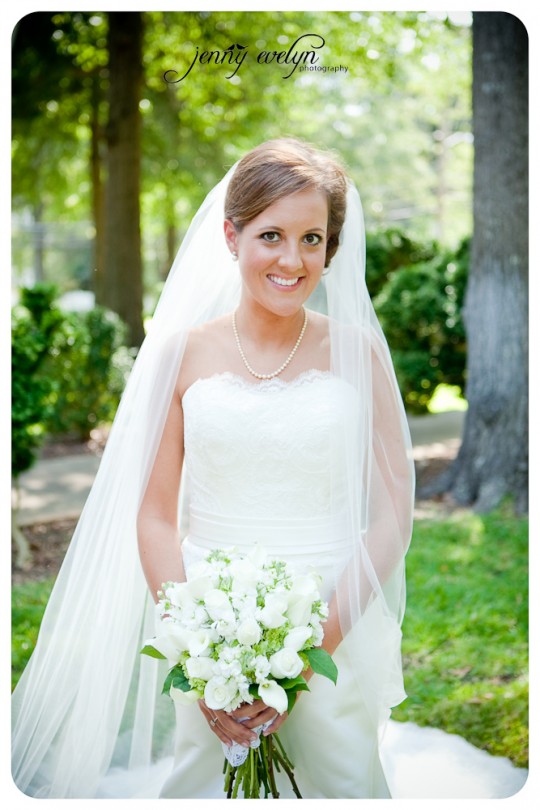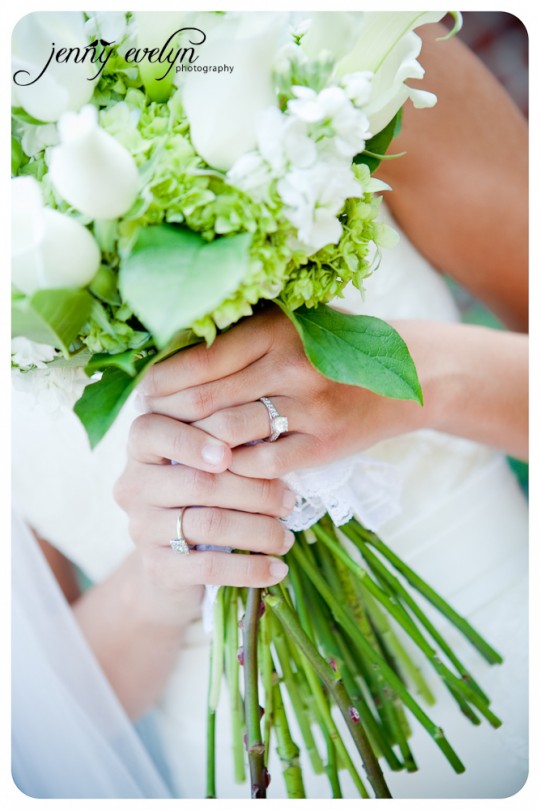 I loved using this old fire place for some portraits!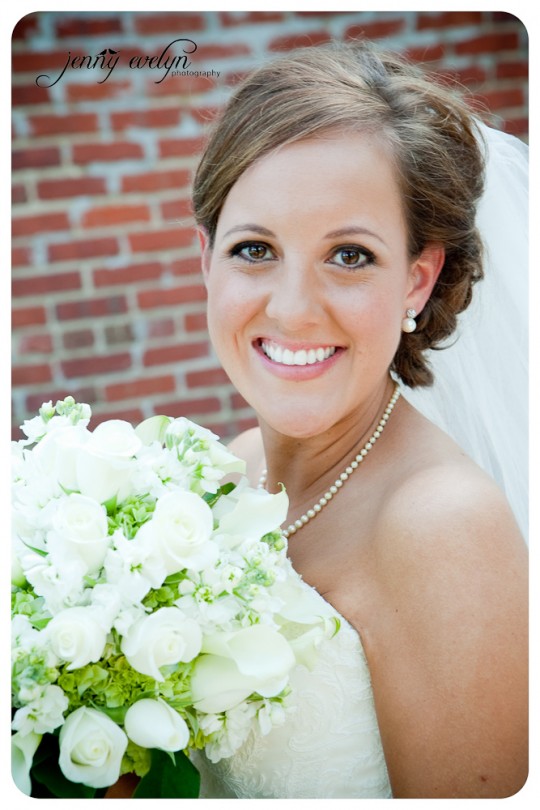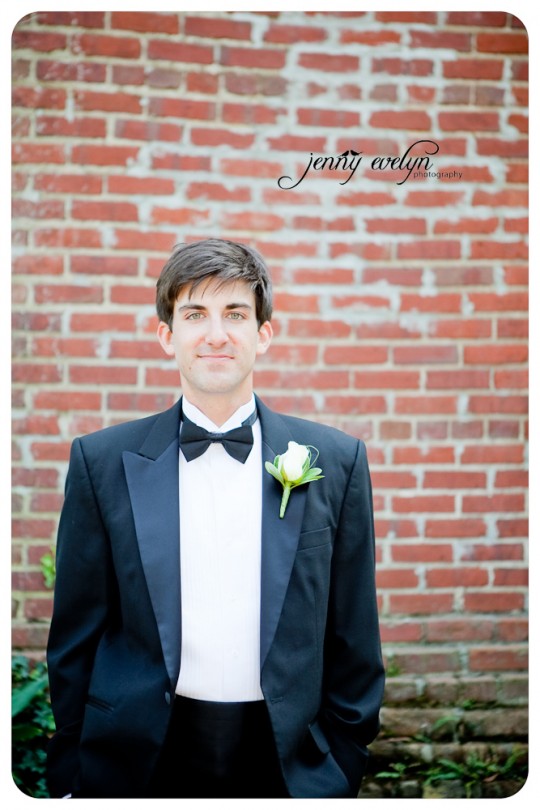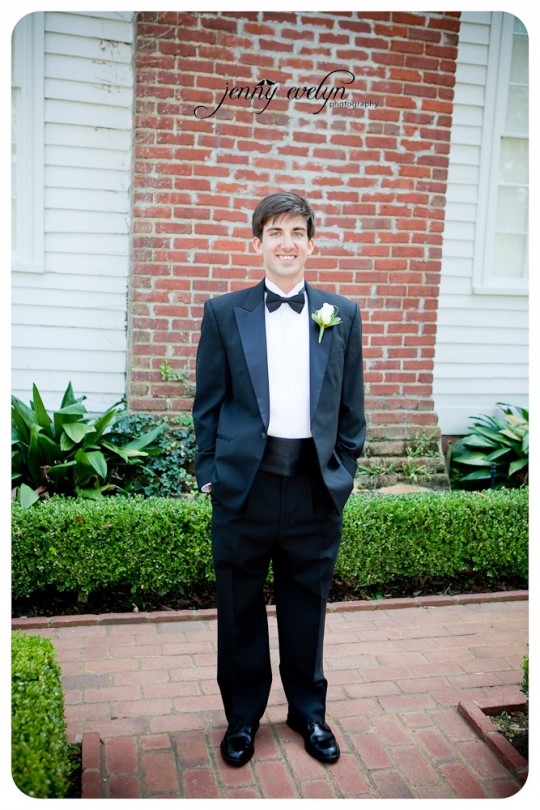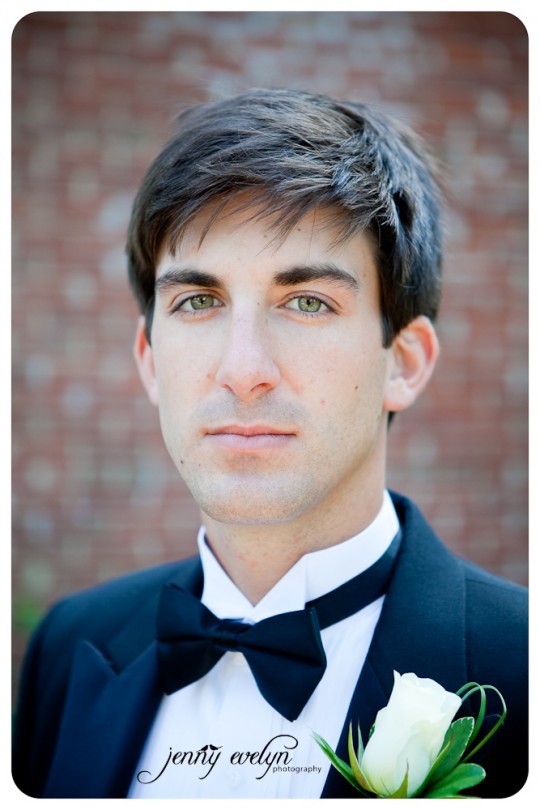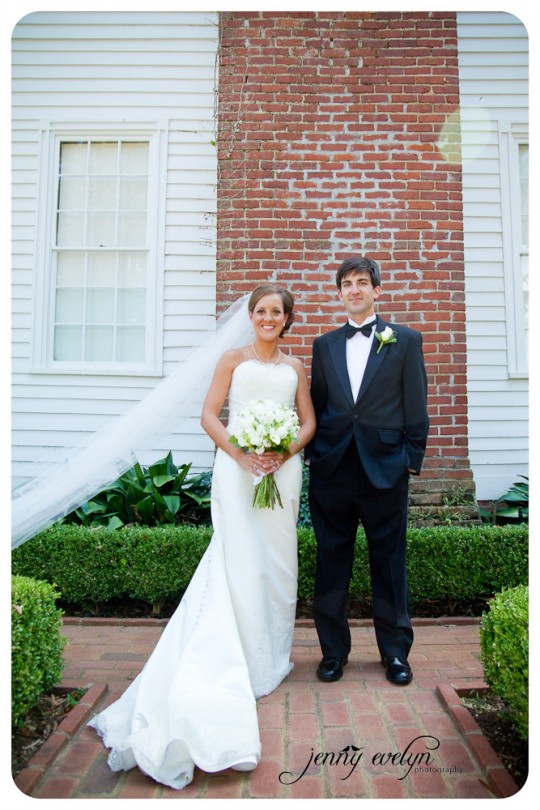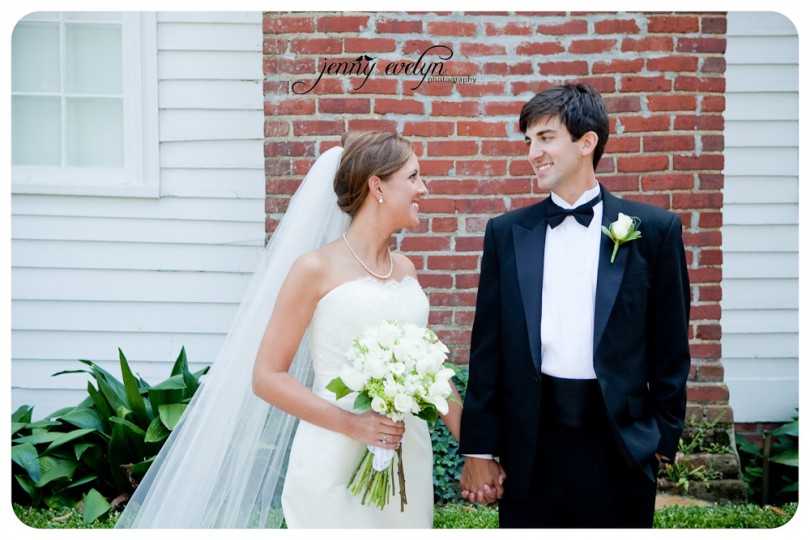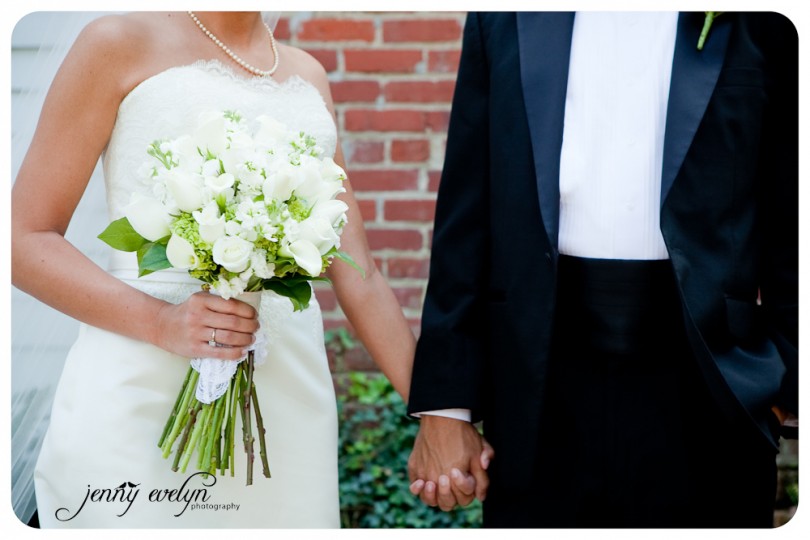 I just love a Cathedral veil!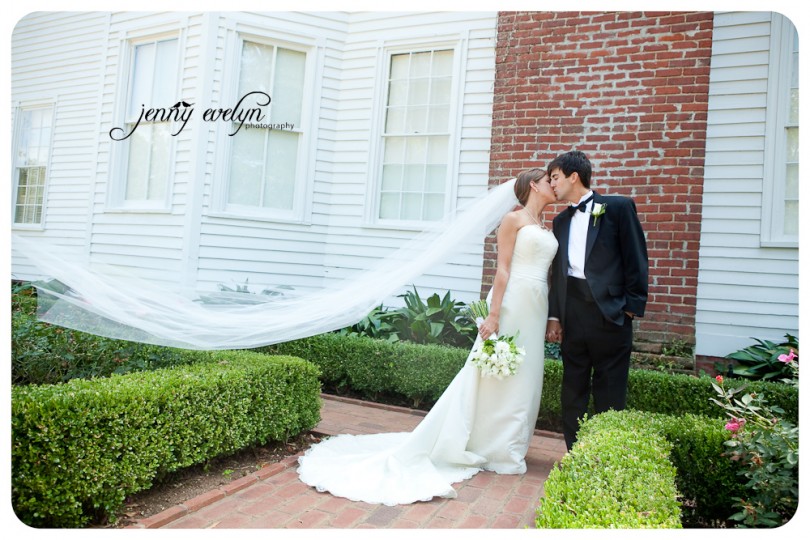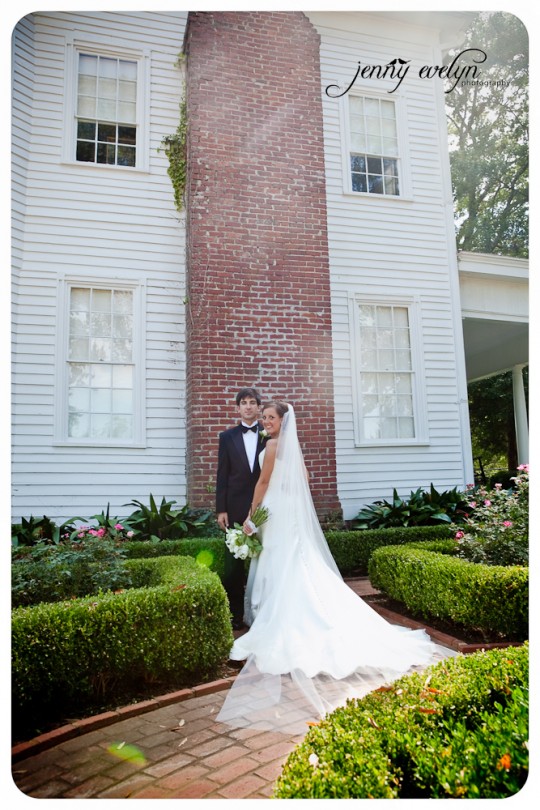 Zach reminds me so much of our grandaddy Chappas!  I just love this shot of him and his beautiful bride!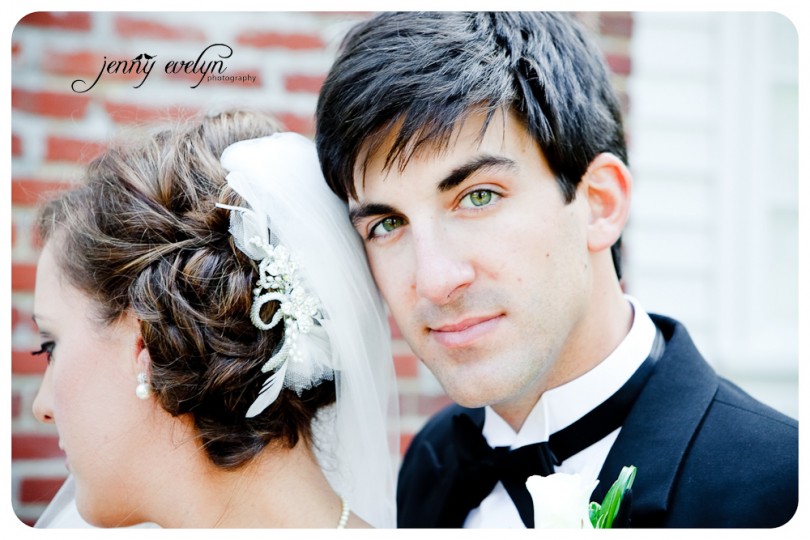 I mean really how cute are they?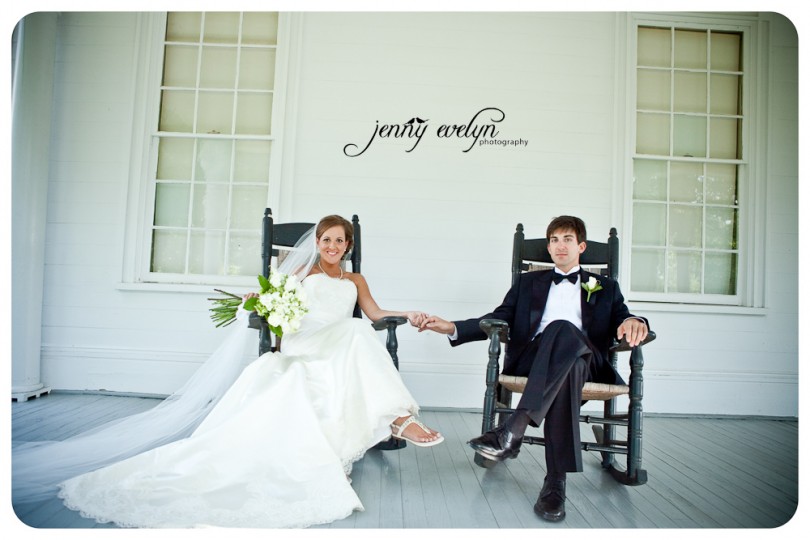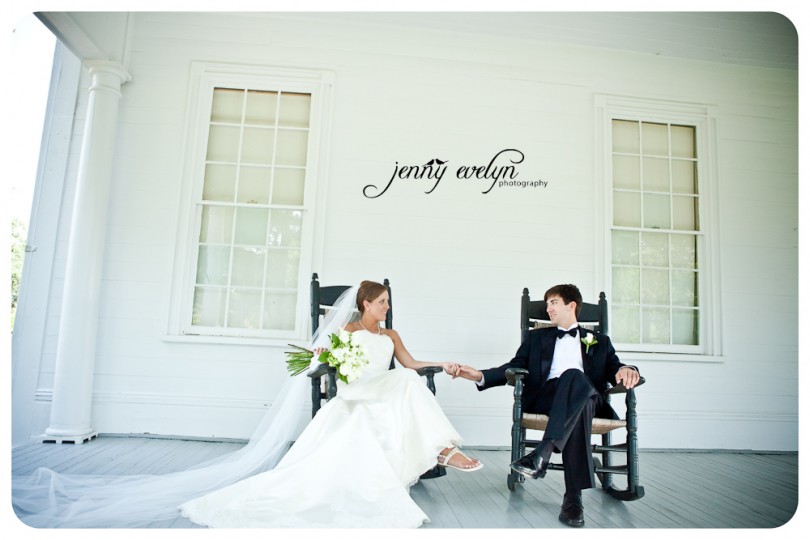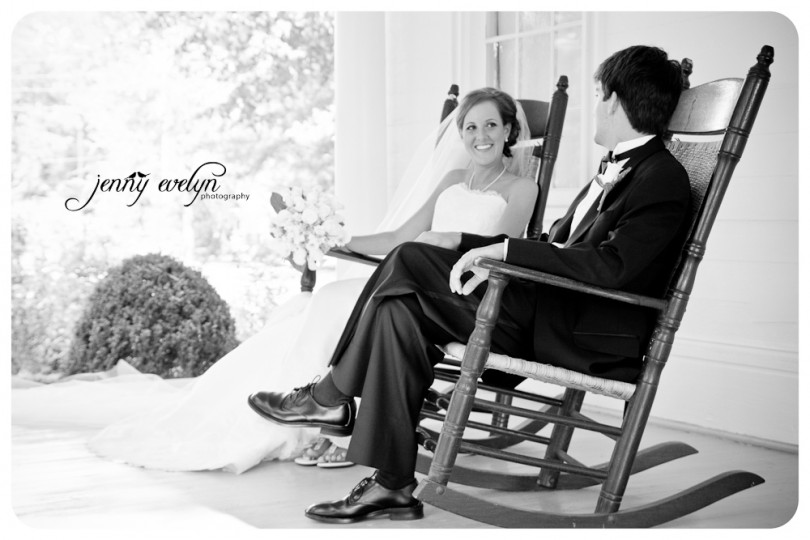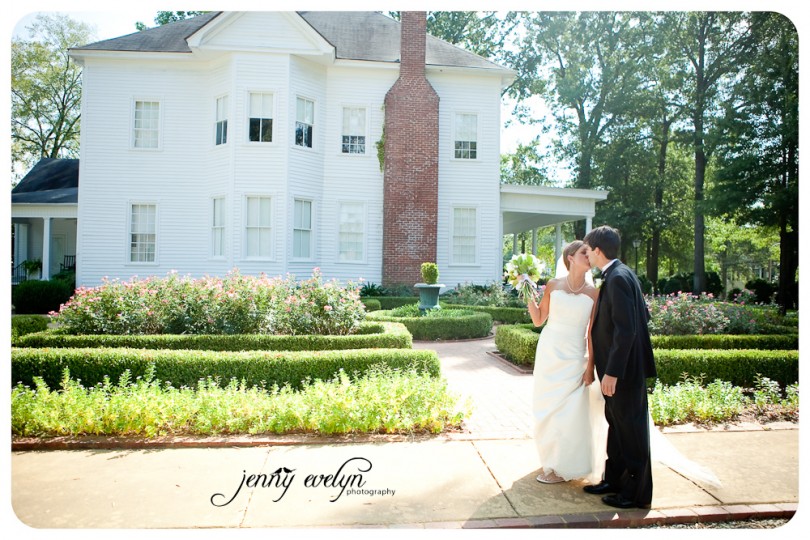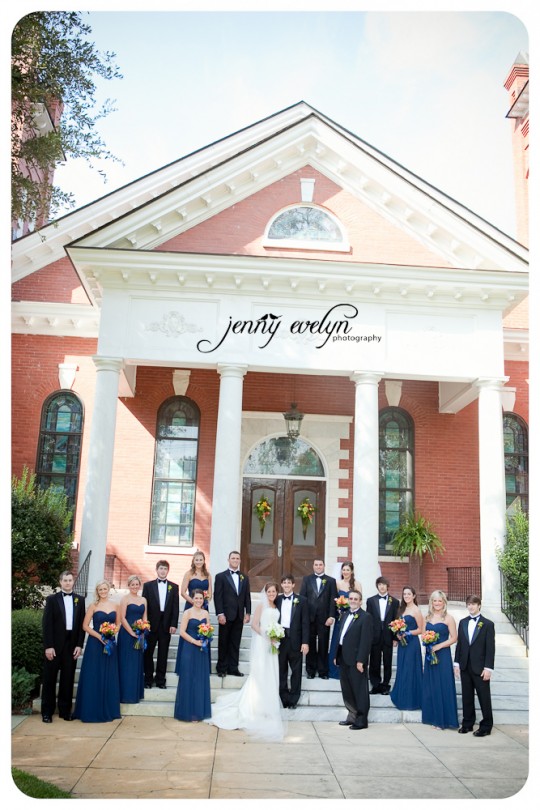 Fran and her lovely ladies.  Love these brick arches!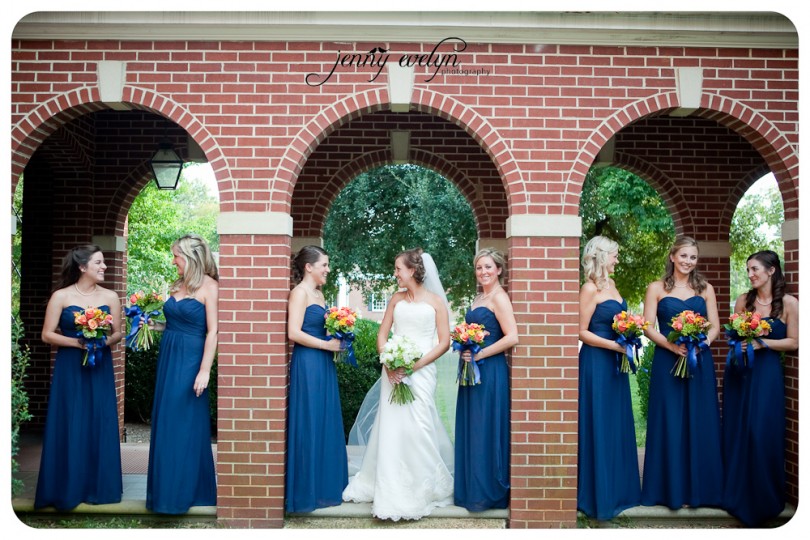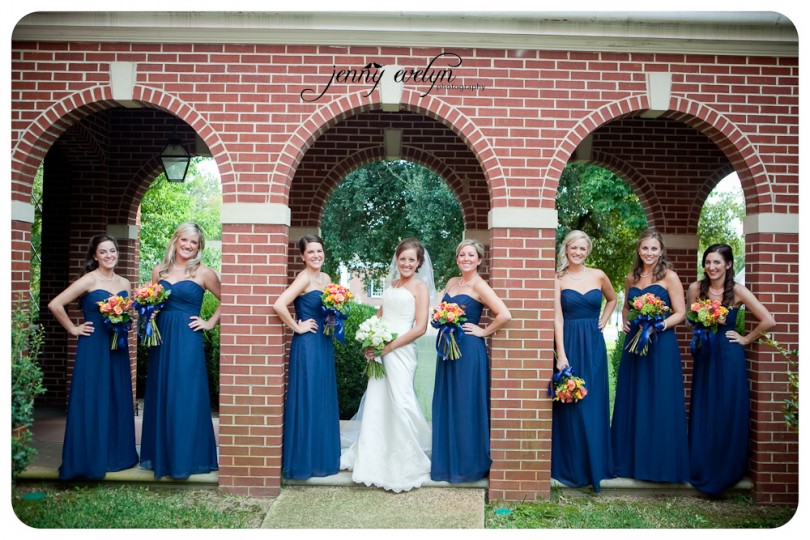 More pretty flowers by Wiles Florist.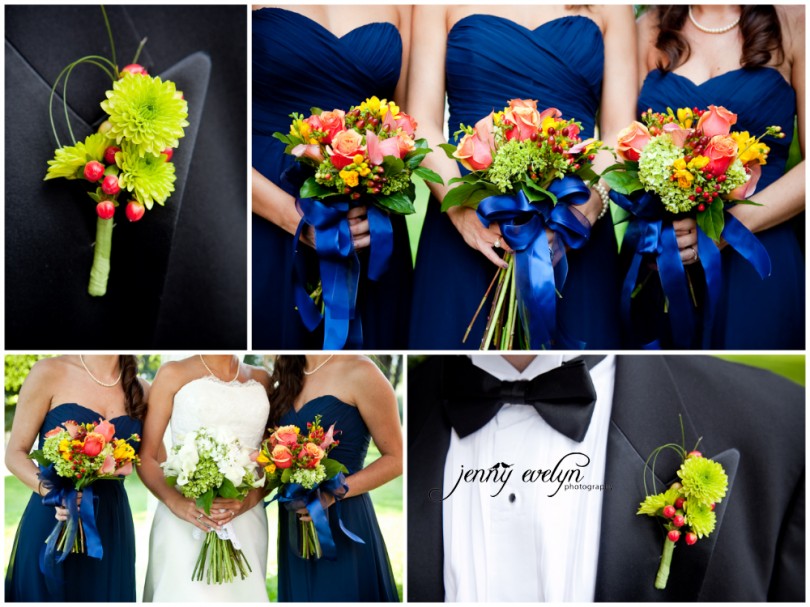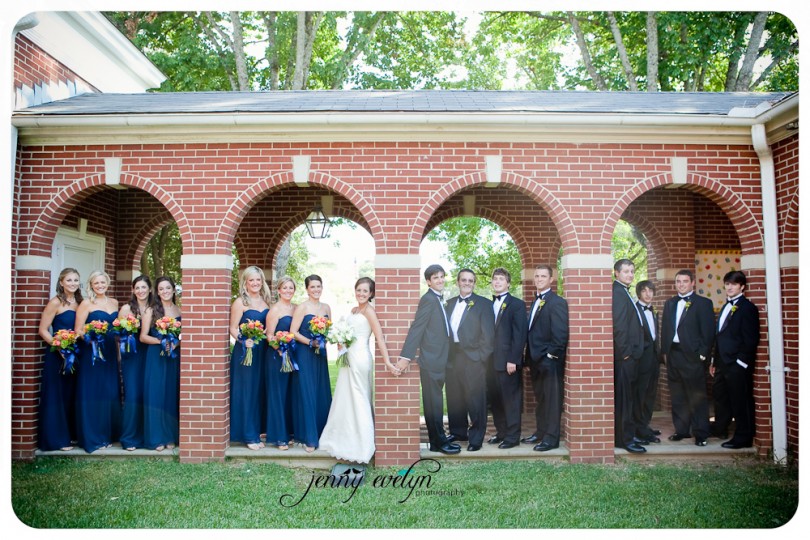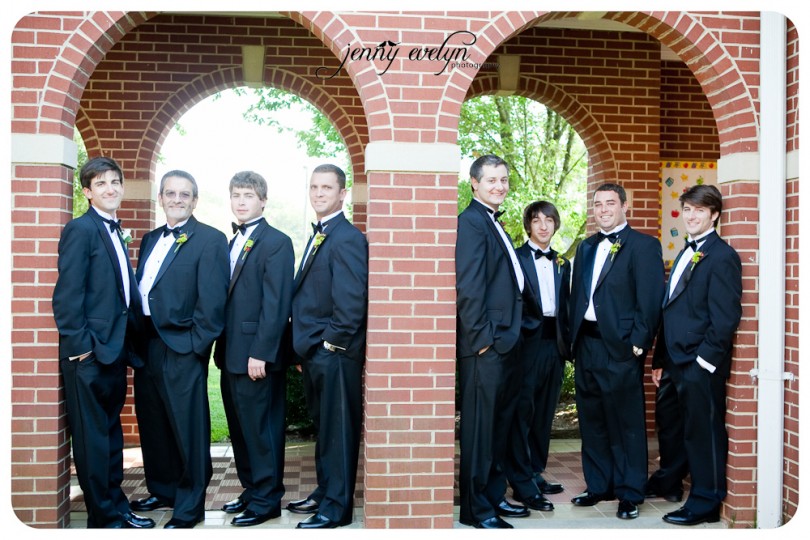 The guys played a little game of football between shots.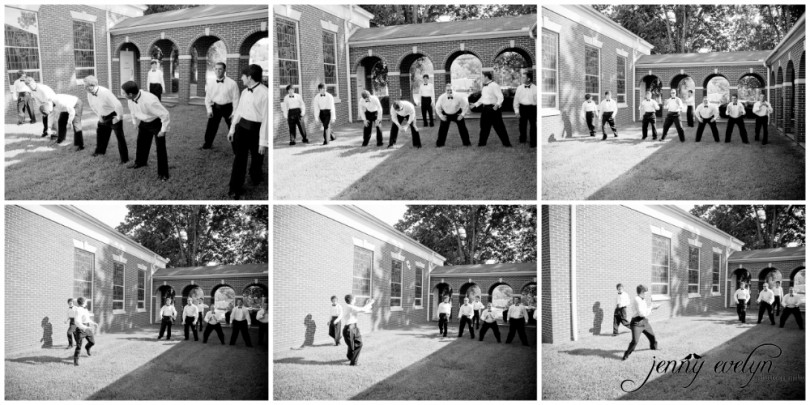 I love these!  Fran looks like Rapunzel.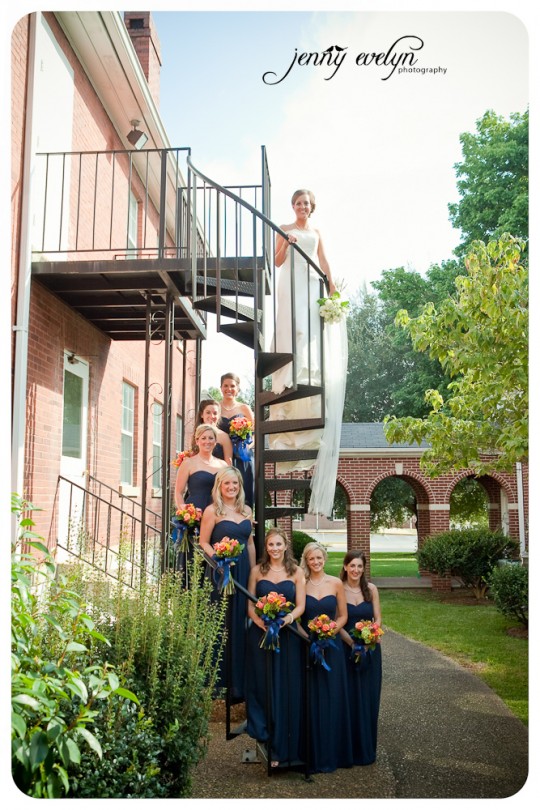 The wind came out of nowhere and just took her veil with it!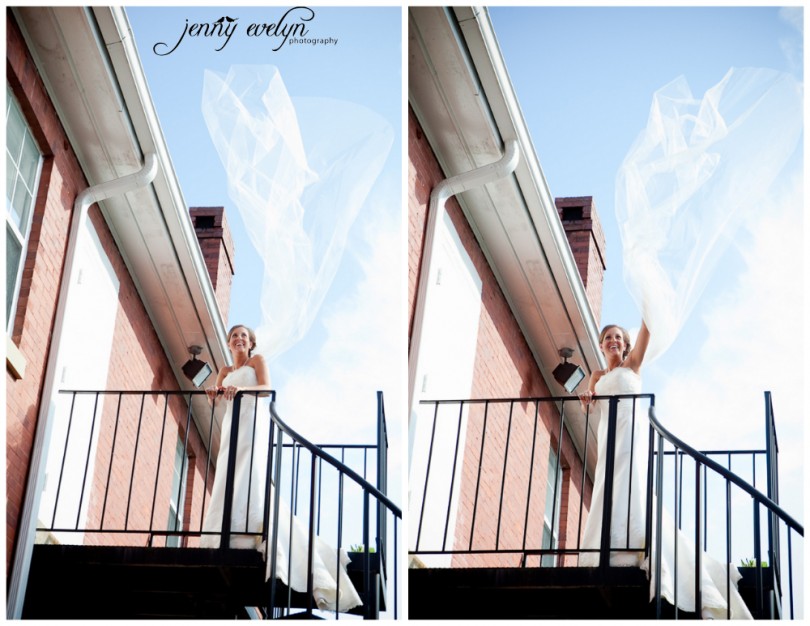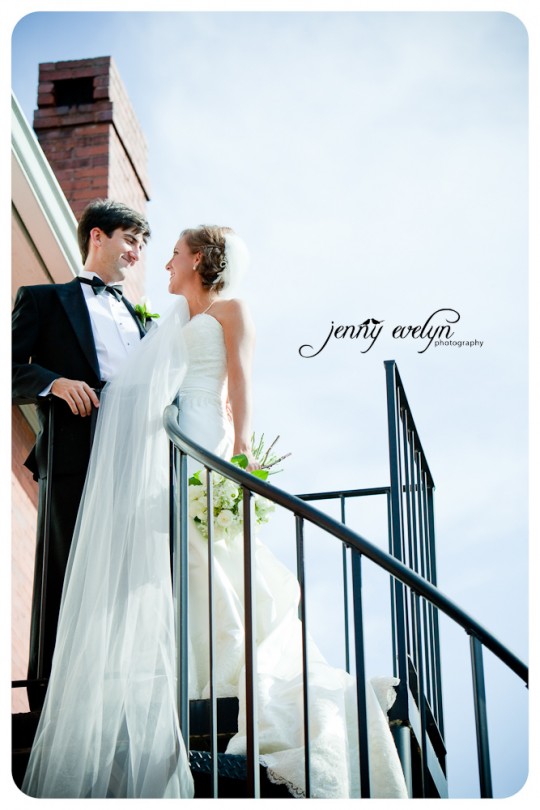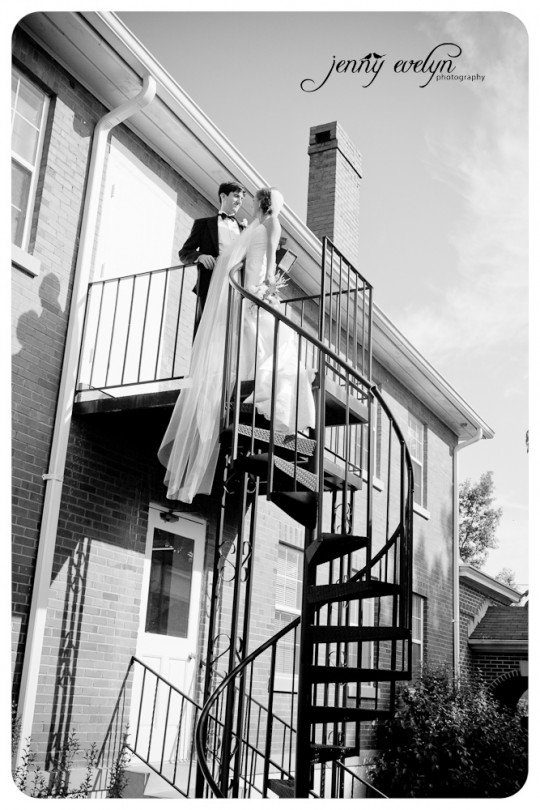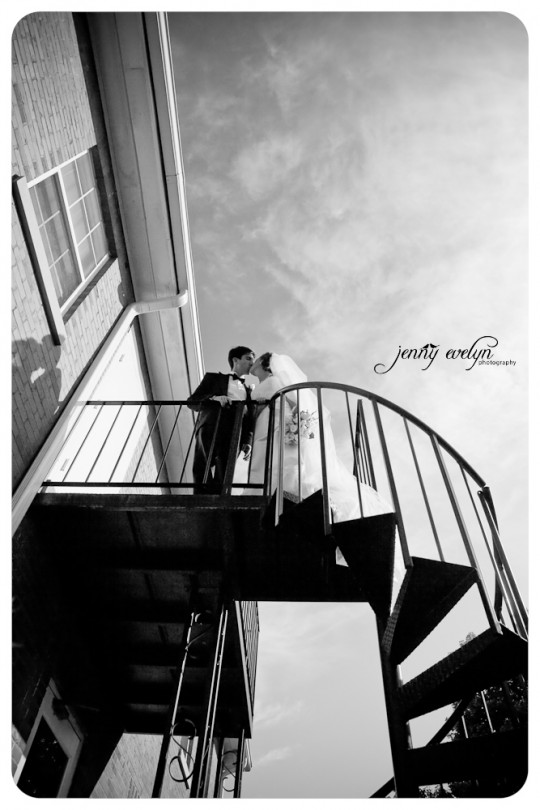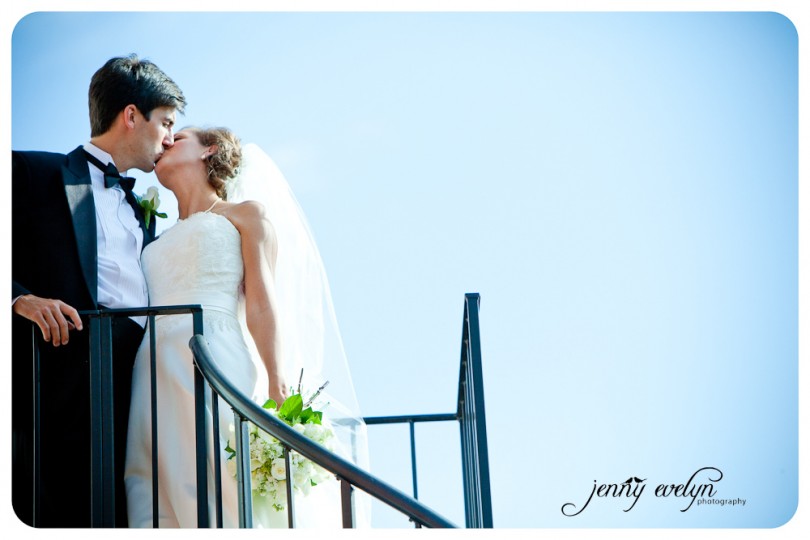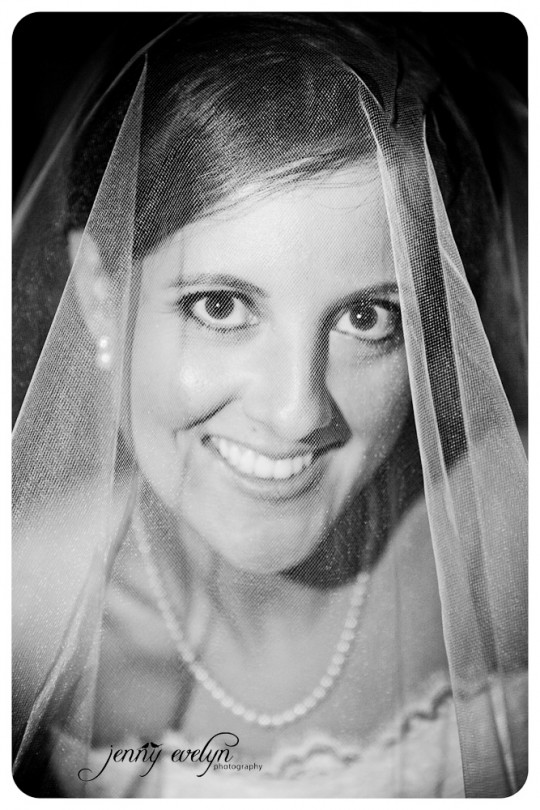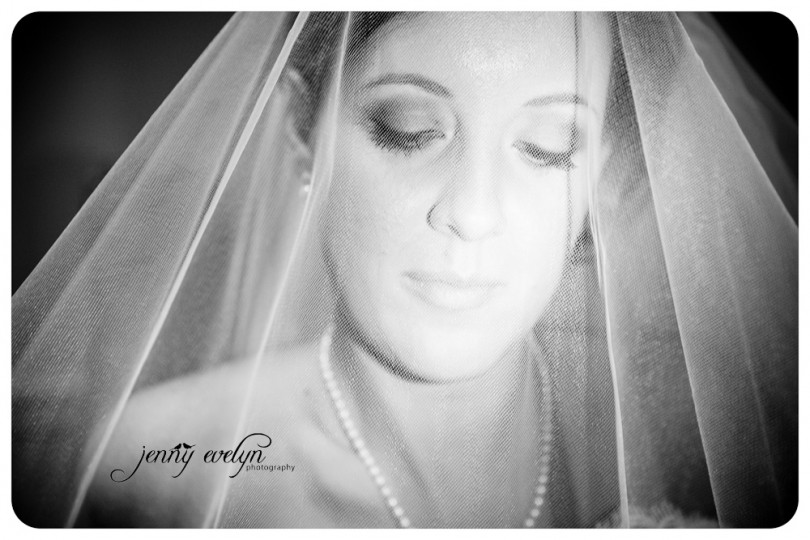 The ceremony was held at Fran's home church, Sandersville United Methodist Church.  It was a beautiful and traditional ceremony.  The harpist, Mary Ellen Tinley, did a lovely job with the music. And my daddy, Rev Roland S. Barnes officiated.  It really was a family affair!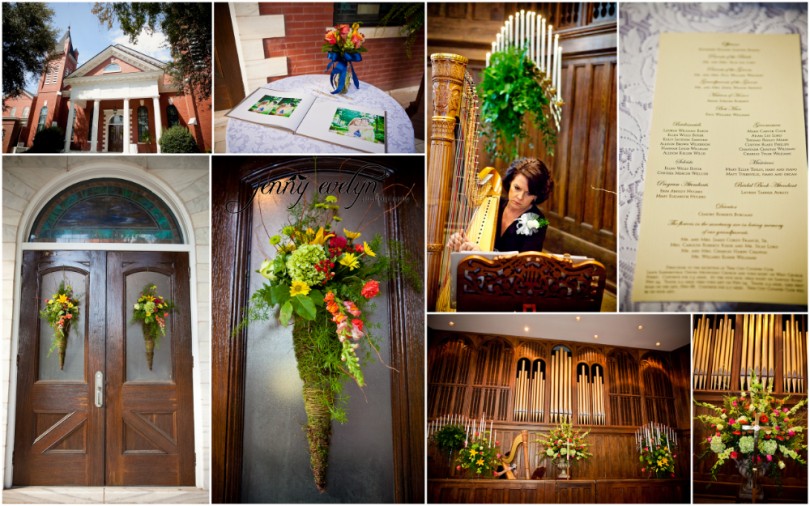 Fran's sweet daddy walked her down the aisle.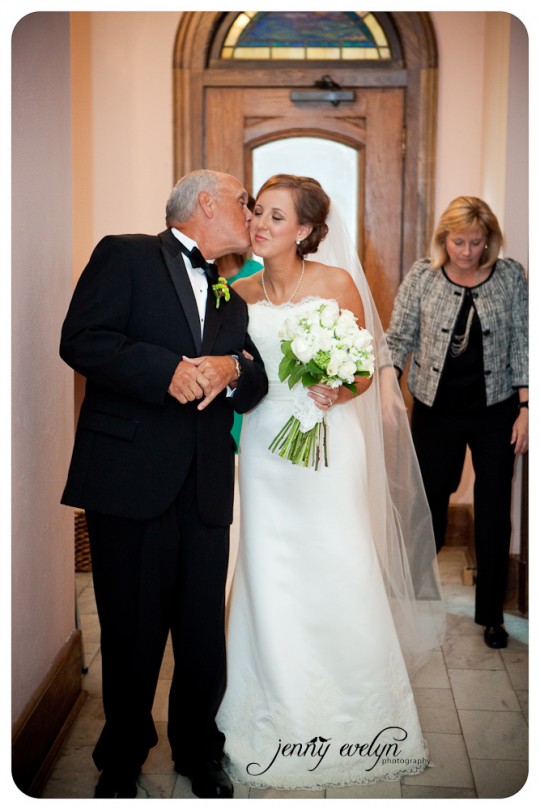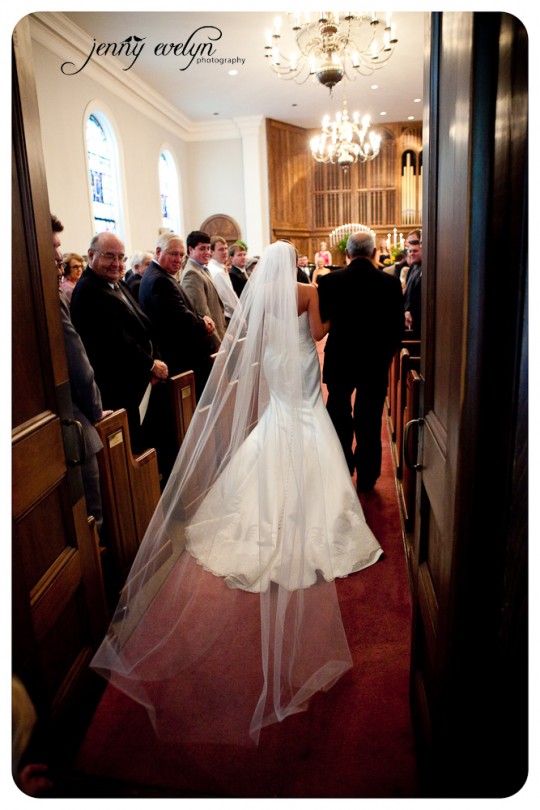 Zach is so happy to see his bride walk down the aisle.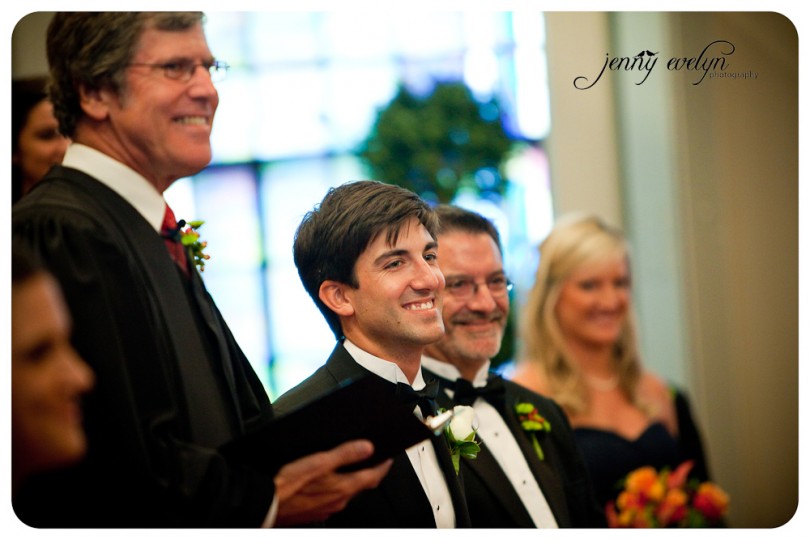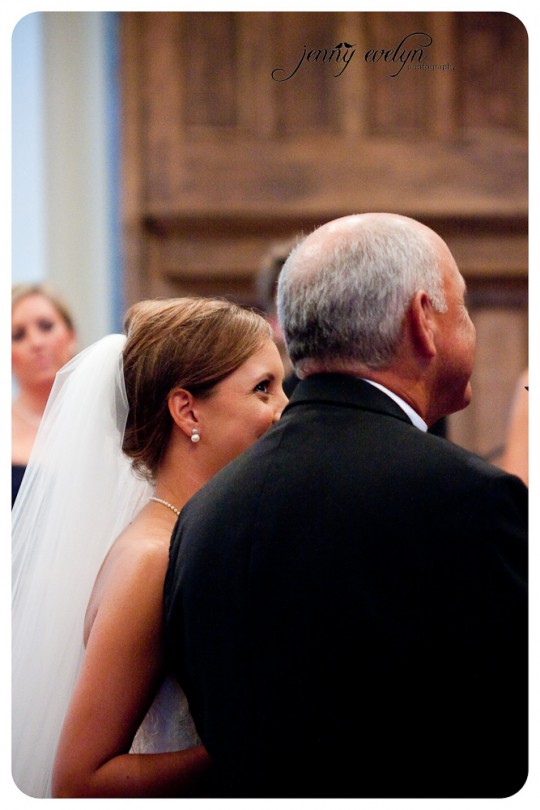 Fran's sweet mama looked like she was enjoying the day!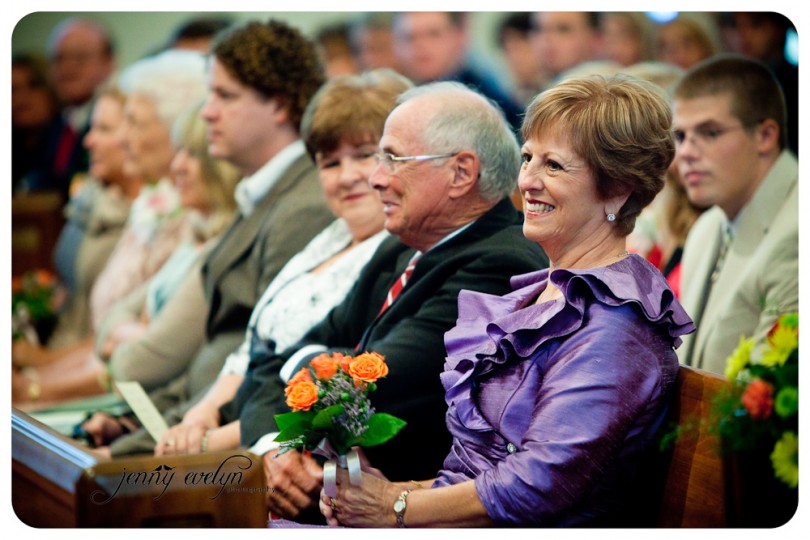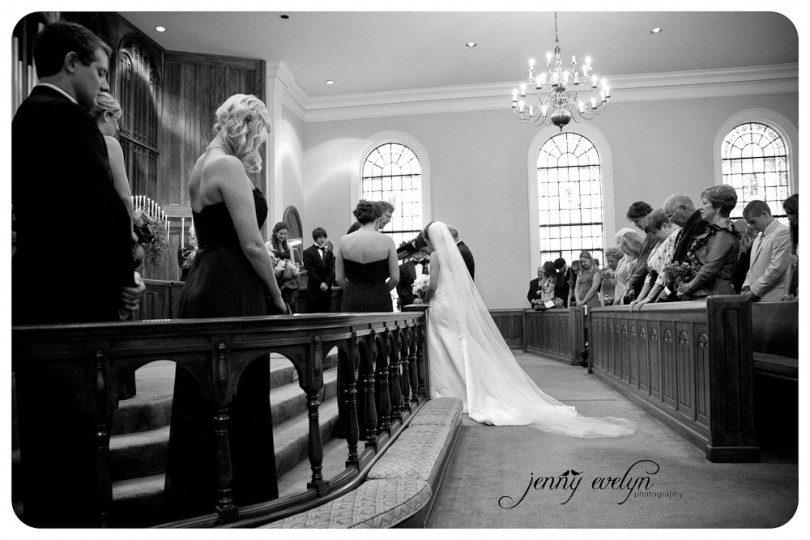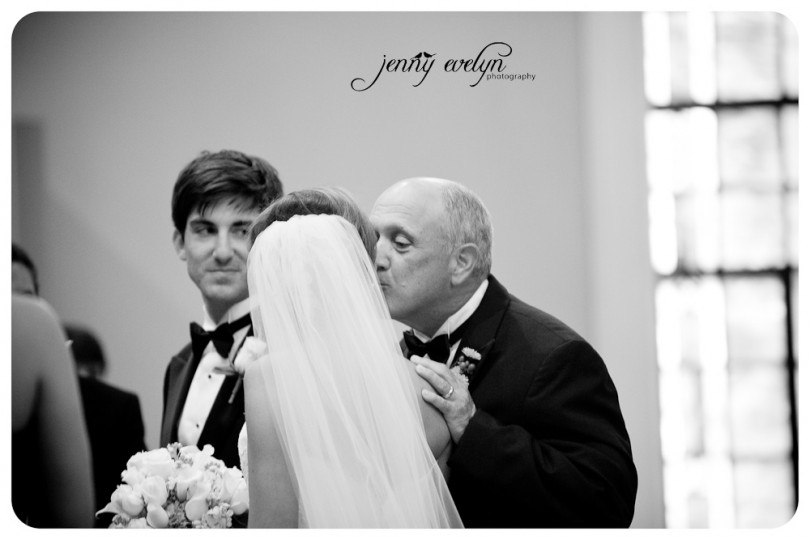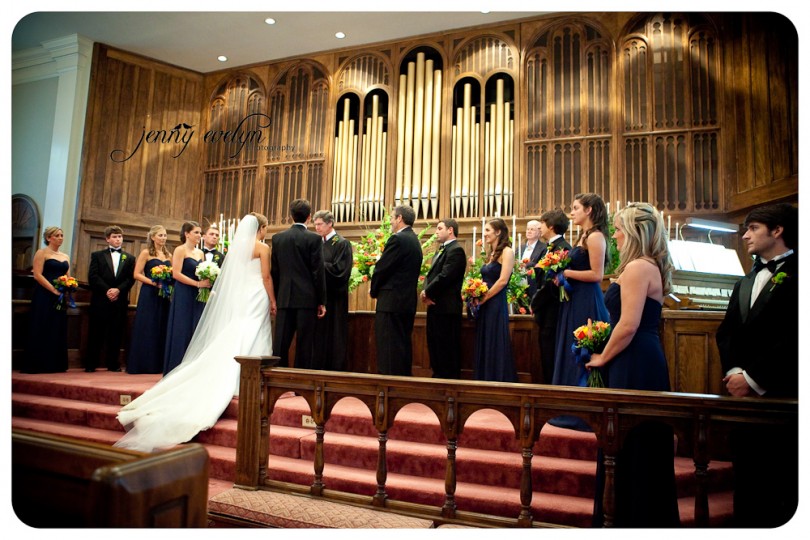 This expression on Zach's face just totally cracked me up!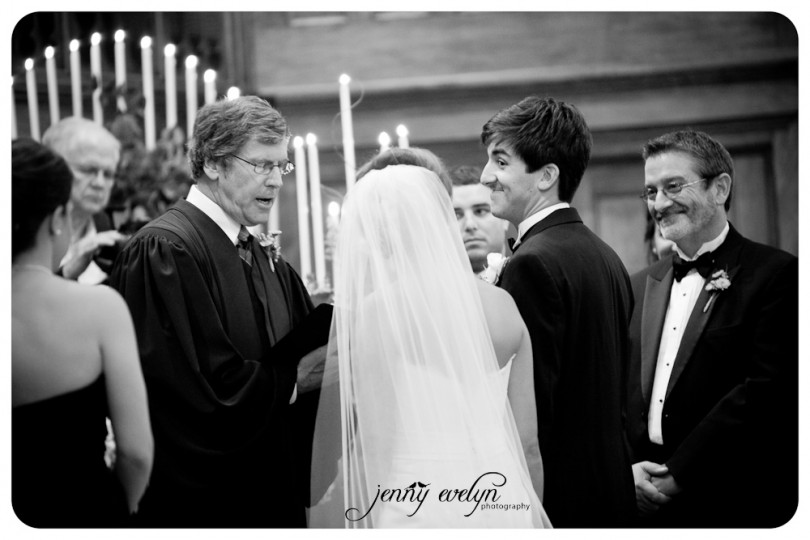 Vows and Rings!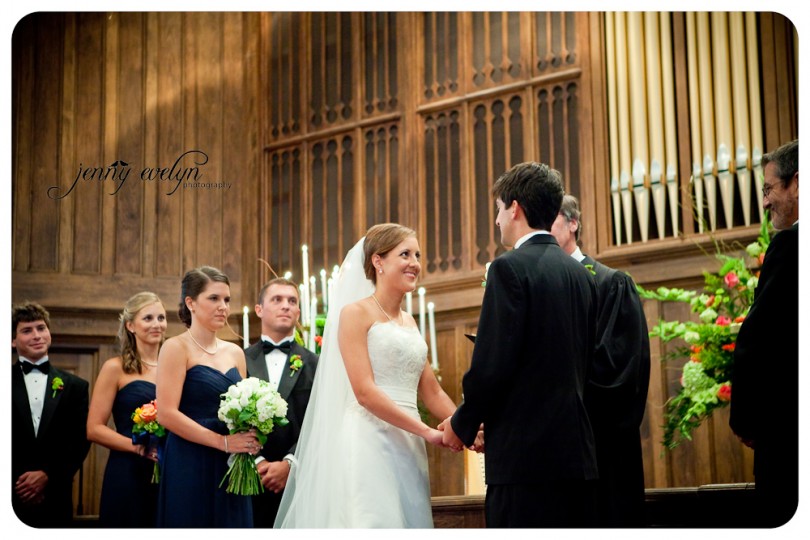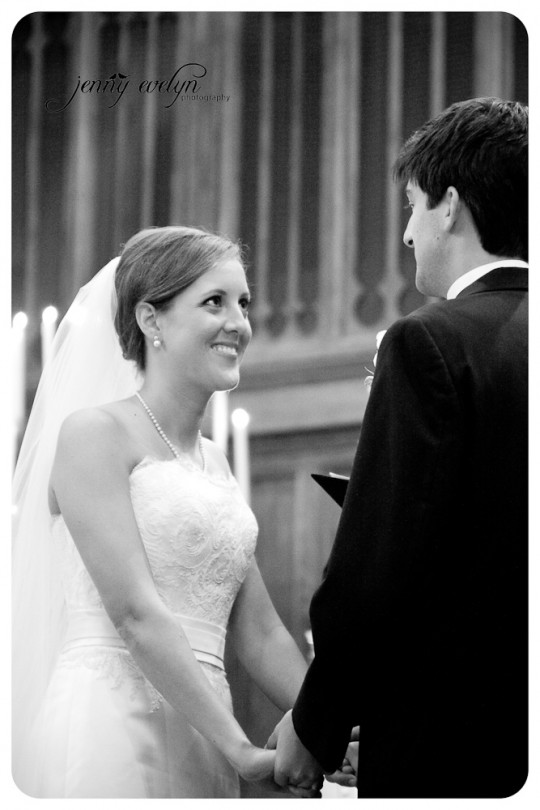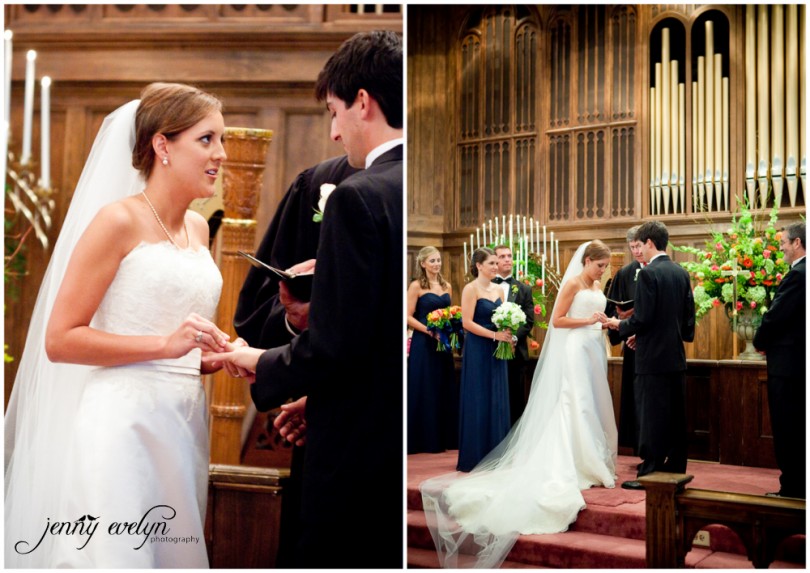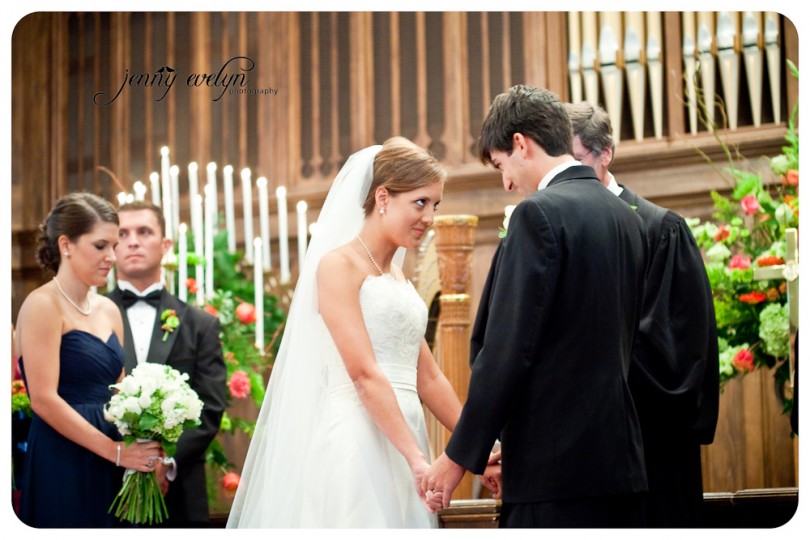 As they were headed back down the aisle, I realized that Dad forgot to tell Zach to kiss his bride so I made them!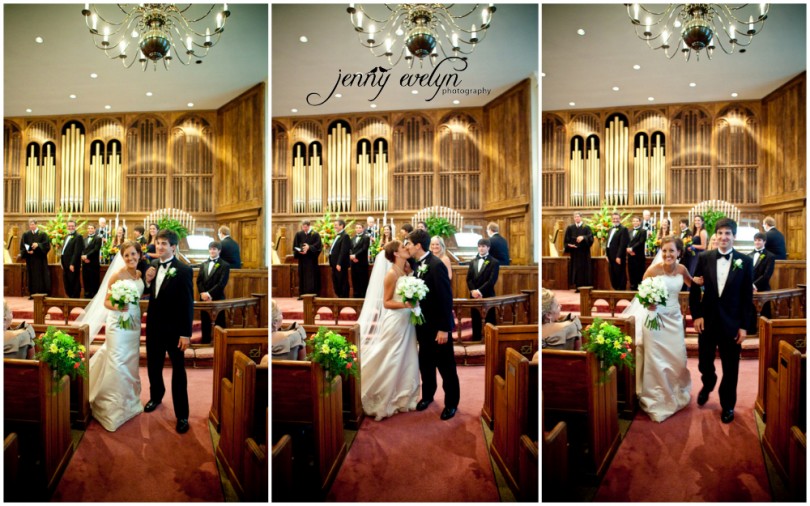 The whole family – even me!!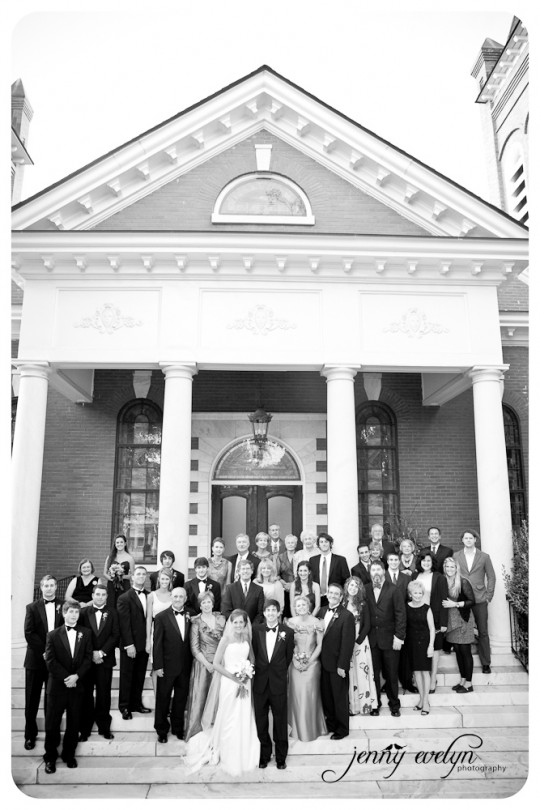 Fran and Zach's reception was held The Twin City Country Club.  I loved the way their theme played out at their reception.  How cute are these "Perfect Pair" napkins and coozies.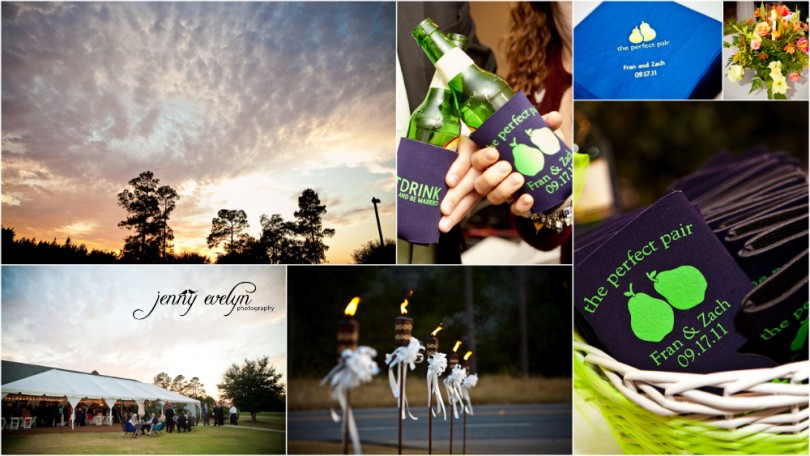 The yummy food was catered by The Country Buffet & J. Neil's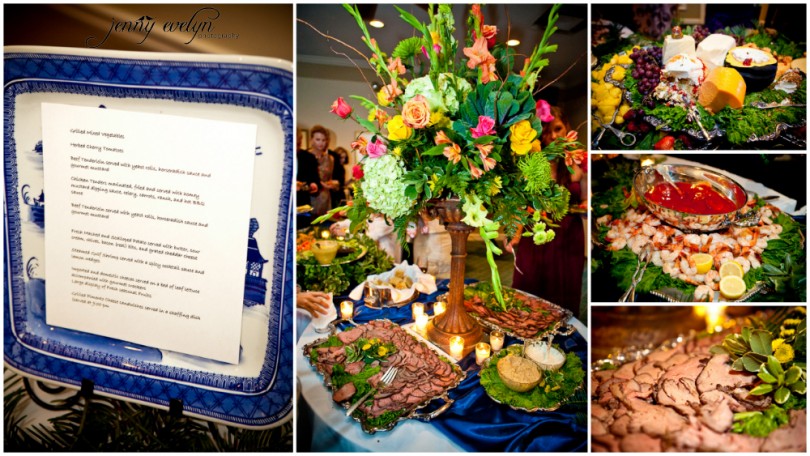 First Dance surrounded by all their family and friends.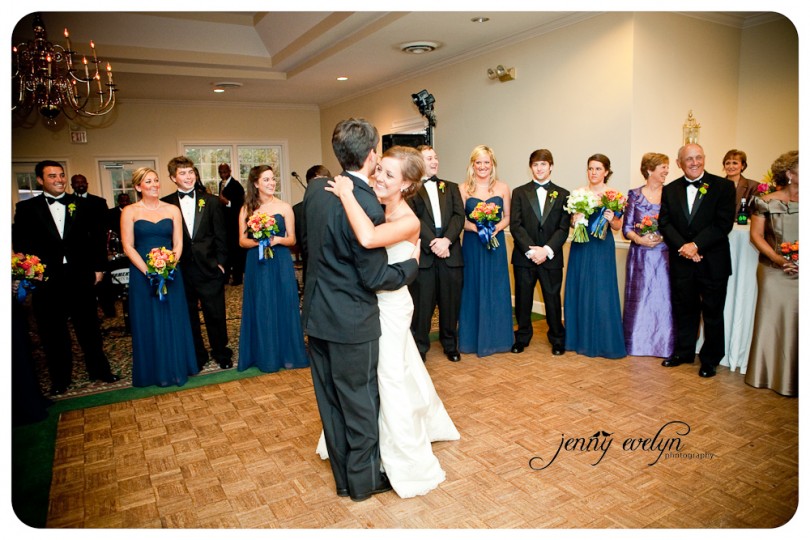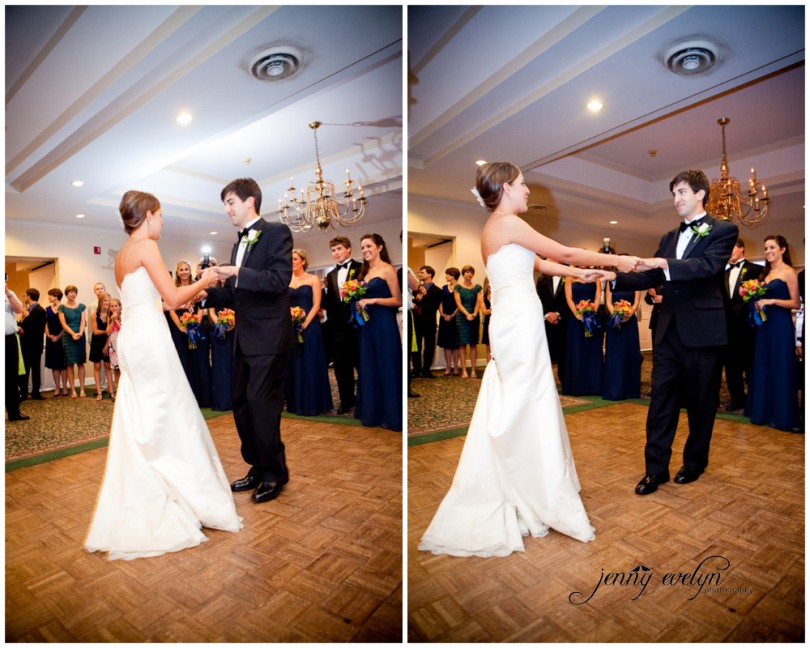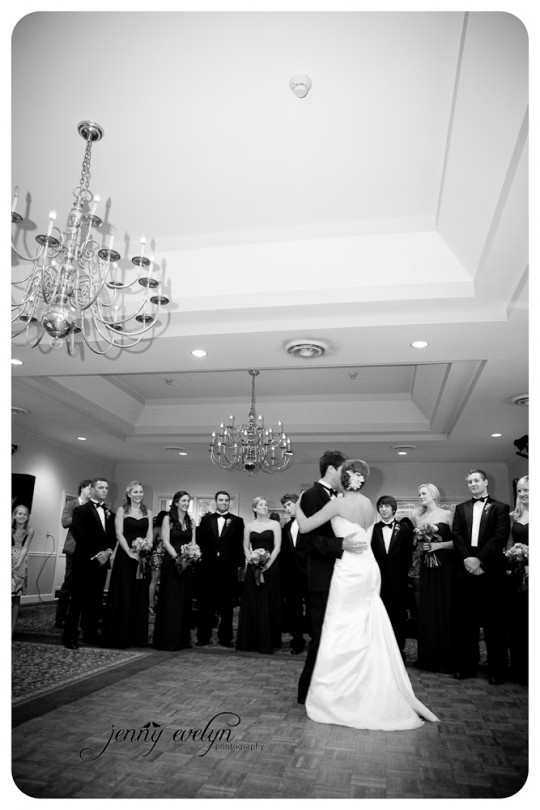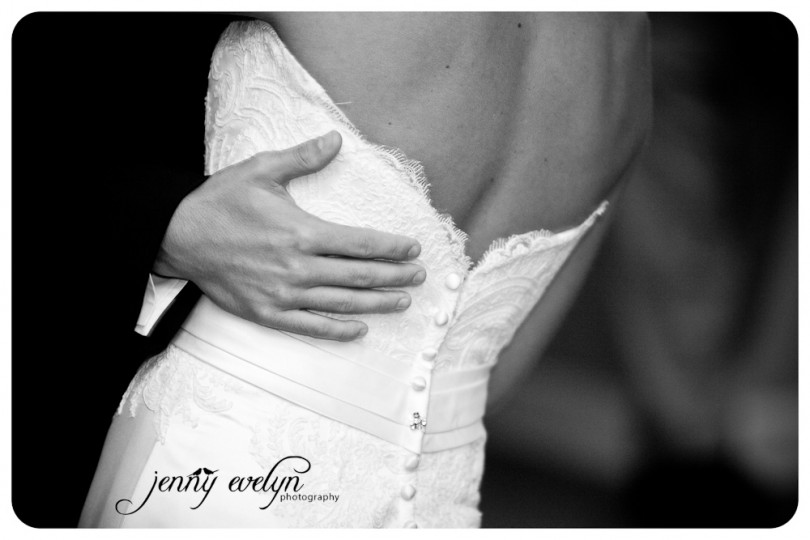 Why have just one cake when you can have a whole cake buffet?  I mean, who doesn't love cake?  Flavors included Fran's fave, lemon cheese cake and Zack's fave, red velvet, along with strawberry, chocolate, key lime and caramel.  Yum!!  And all these delicious cakes were made by Lorraine Downs.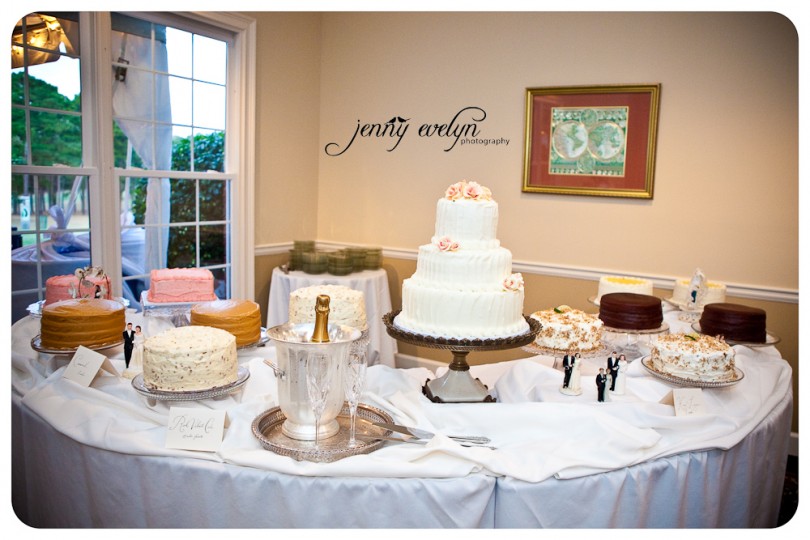 Zach's cousin, Charlotte Carroll (my sister) did all the calligraphy for the signs!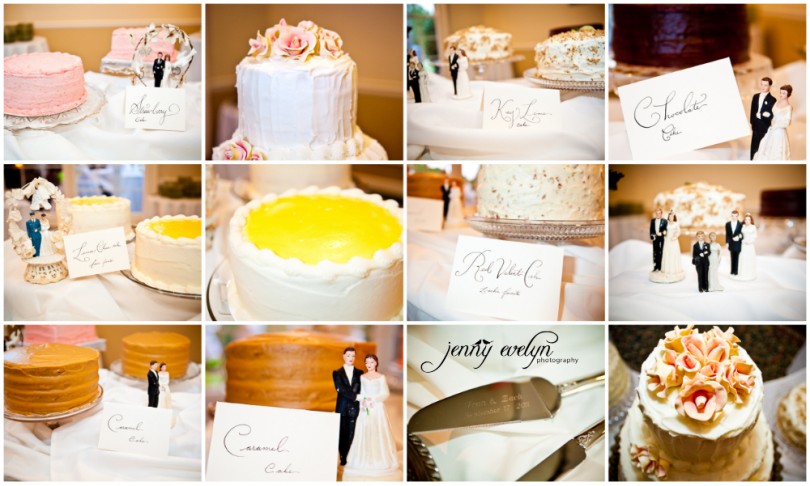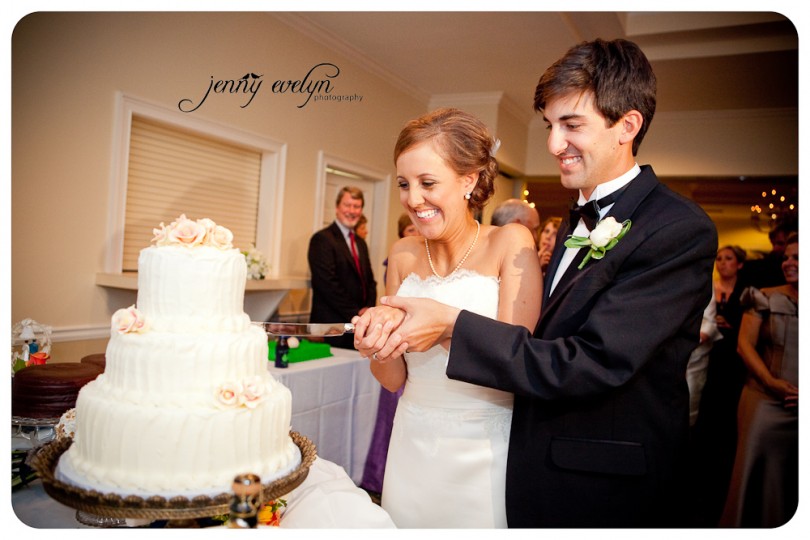 The groom's cake was a sports theme in honor of Zack's job as a coach.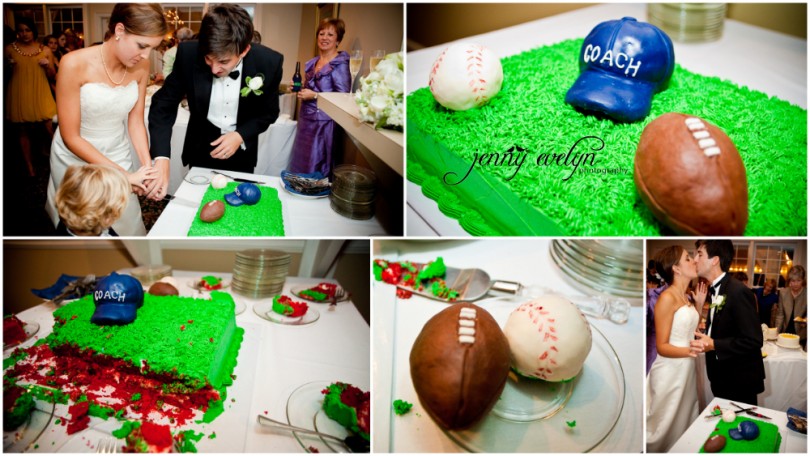 Poppin' the champagne bottle. . . Look out, Fran!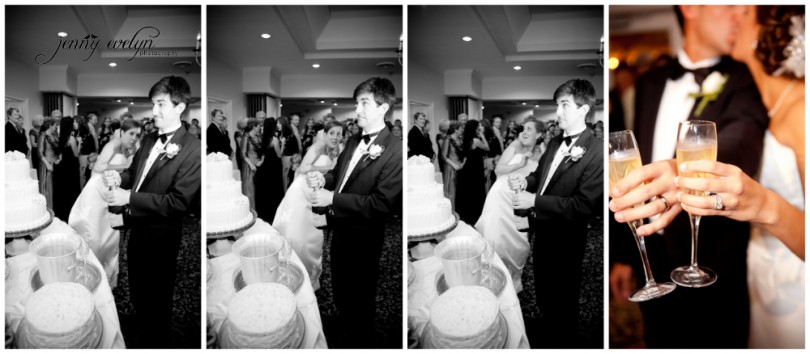 The band, Momentum, was so much fun.  And once this crowd got out on the dance floor, they danced all night!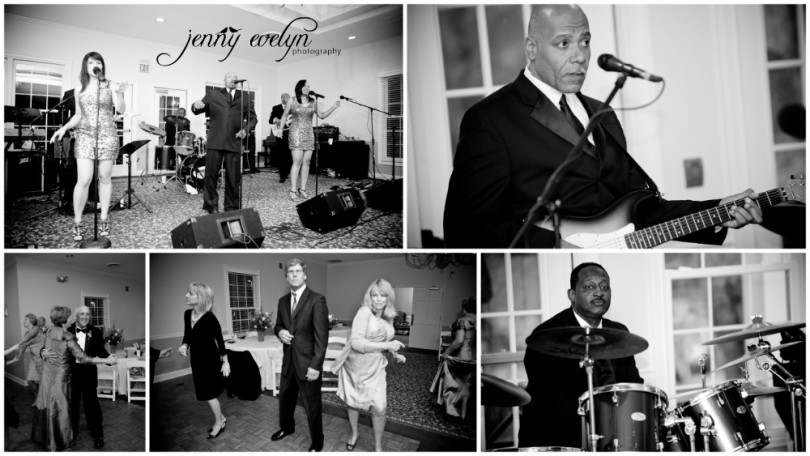 Let me just say that this couple has an amazing choreographed dance they do!  It was amazing!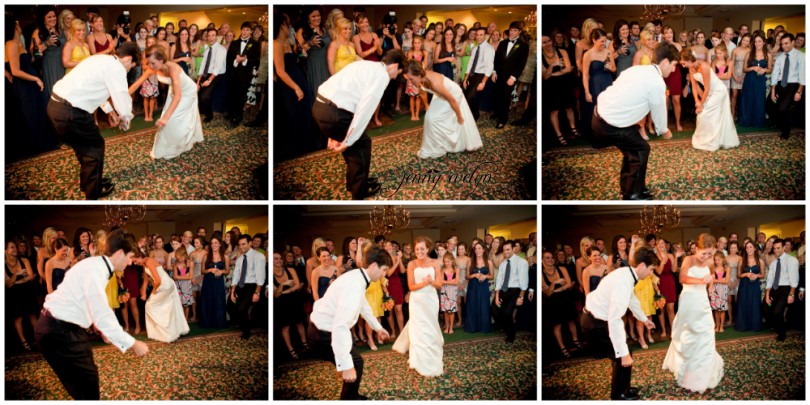 Workin it!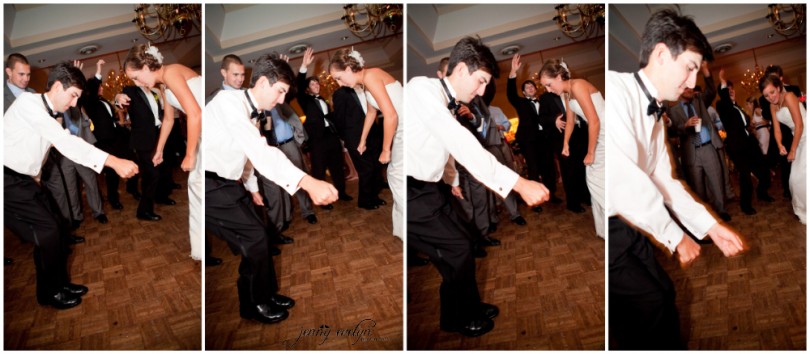 Even I got in on the action.  Here I am dancing with my handsome hubby!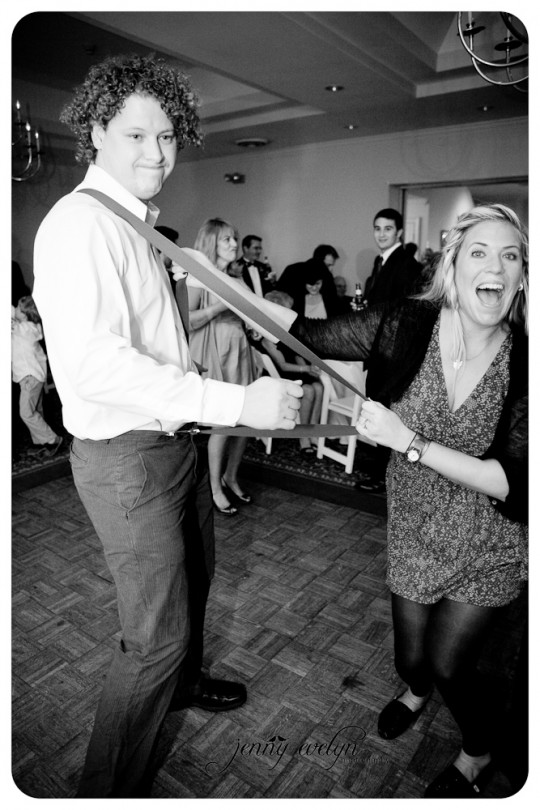 The sisters of Alpha Delta Pi serenading Fran.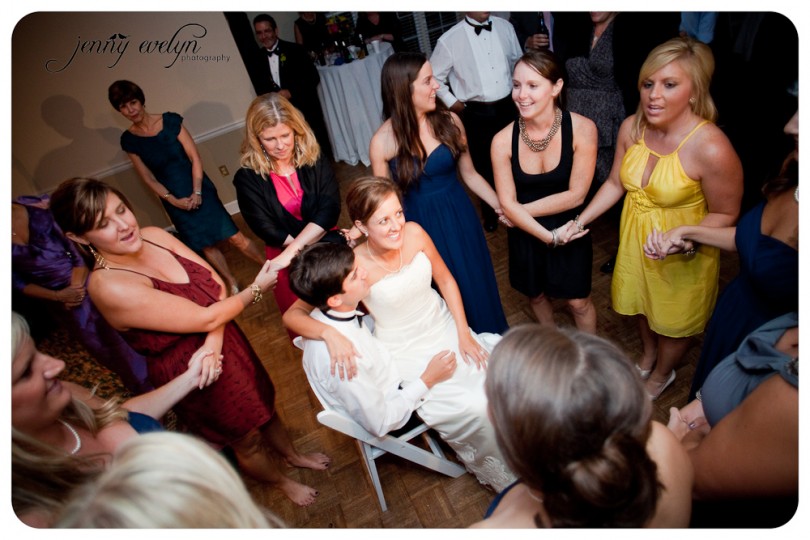 AMAZING DANCE OFF!  I just wanted to post all of these dancing shots they were so fun!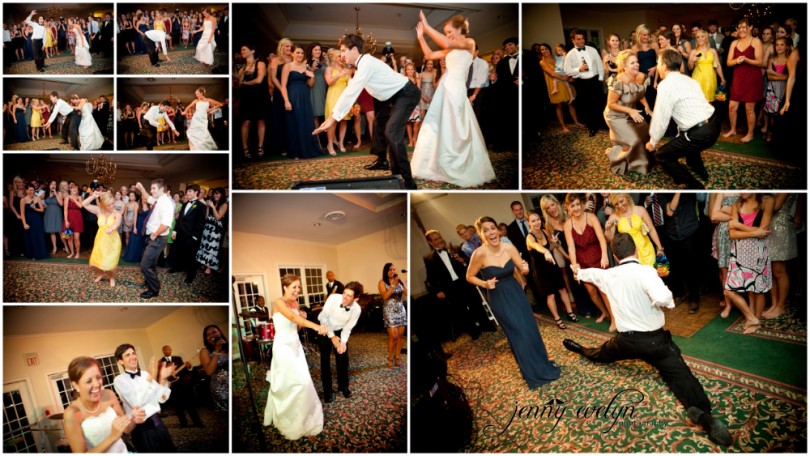 So Zach is on the Greek side of my family.  Our moms are sisters, and they are 1/2 Greek!  All of our Greek cousins came and of course our cousin George was in charge of make sure we had some beverage napkins to throw….OPAH!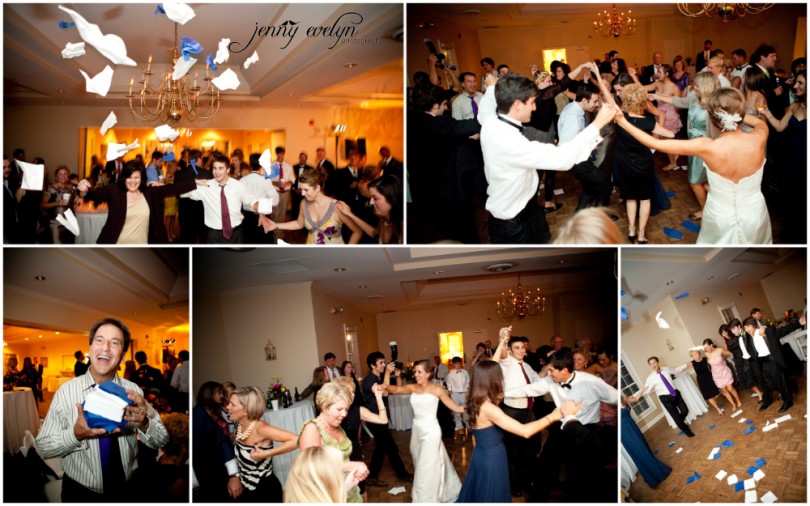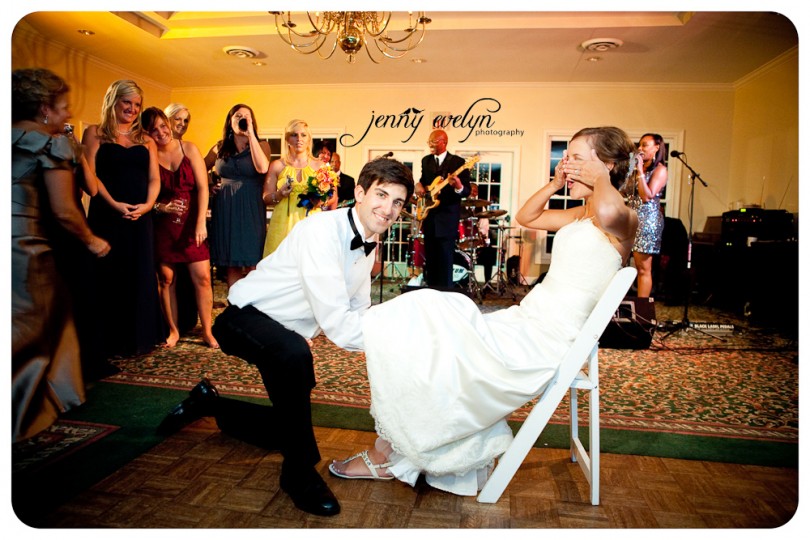 Then it was off through the rose petals to the honeymoon.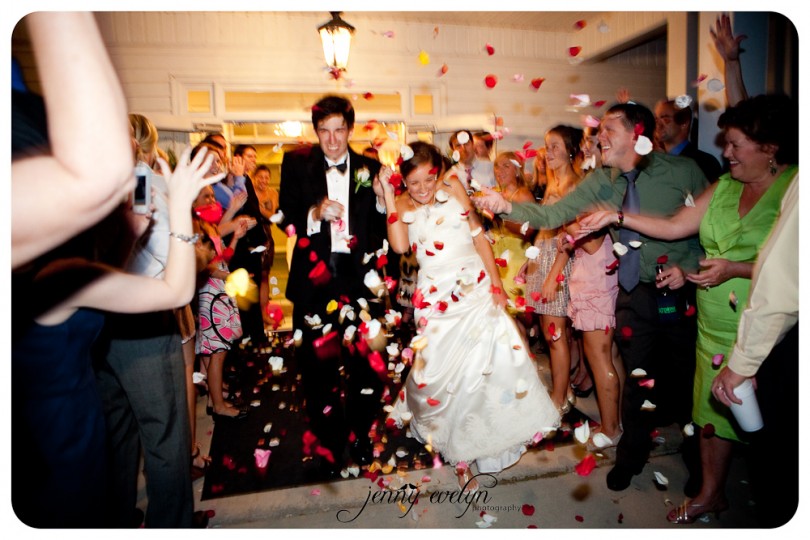 Thanks for letting me play such a special role in your big day, Fran and Zach.  And Fran, welcome to the family!! I love you both!
Jenny Evelyn
Tags:
fall wedding
,
GA wedding photographer
,
Lorraine Downs
,
Sandersville GA wedding
,
Sandersville United Methodist wedding
,
Twin City Country Club wedding
Leave a Reply