Hannah & Jon: I Do, Me Too!
April 12, 2012 |
Hannah and Jon's wedding was just a perfect day!  The weather was perfect and so were all the details of the day!  Everything about the wedding was so Hannah and  Jon and I had a blast capturing their sweet personalities! It was also my first time working with the gals from Two Friends Events and they did a fab job pulling together the details and making sure everything ran smoothly!  So onto the preview!  Hannah knew she wanted a princess dress, but she also knew she wanted  to get down and boogie at her reception so she had two gowns!
Party on the left, and formal on the right!!!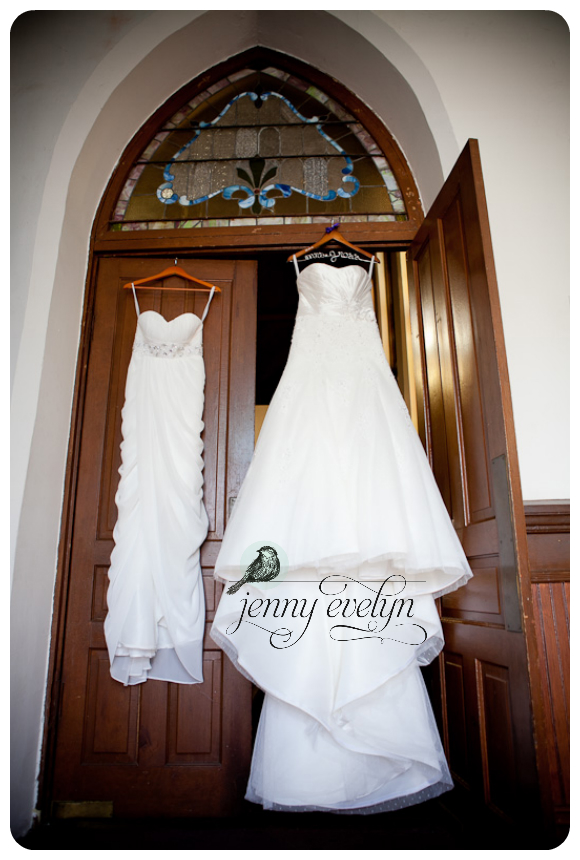 Hannah's "something old" was a necklace made from her mom's original engagement ring.  Her "something new" was the beautiful bracelet Jon bought her as a wedding gift.  I also love that her dresses had a similar sweet heart neckline and bling!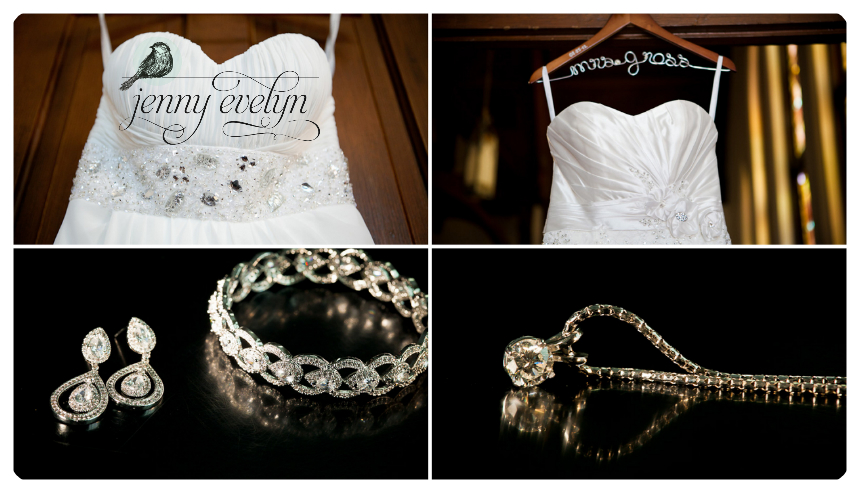 More of Hannah's lovely bridal details and her signature purple.  The handkerchief belonged to her grandmother, and she wore the sixpence in her fab Badgley Mischka shoes for luck.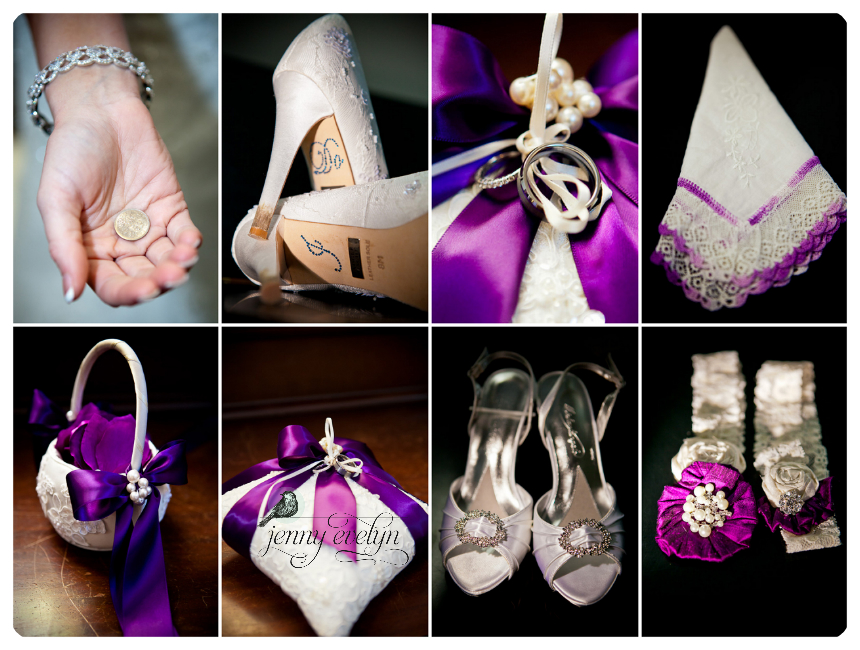 The beautiful bride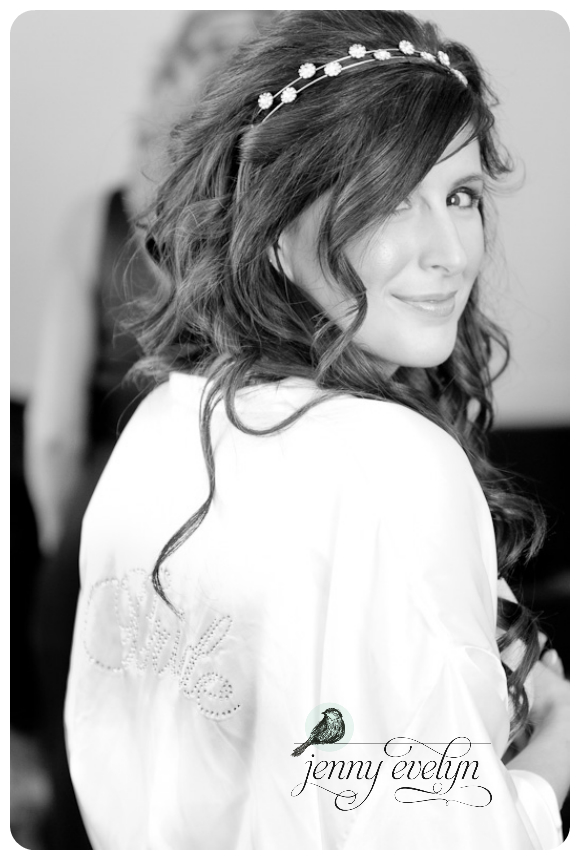 Hannah's MOH helped her into the first gown for the ceremony….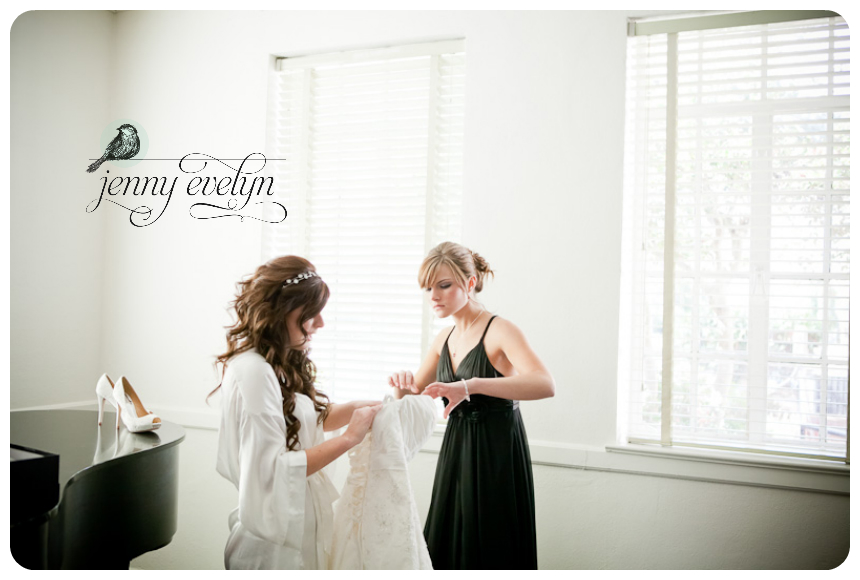 ….and her other gals helped as well!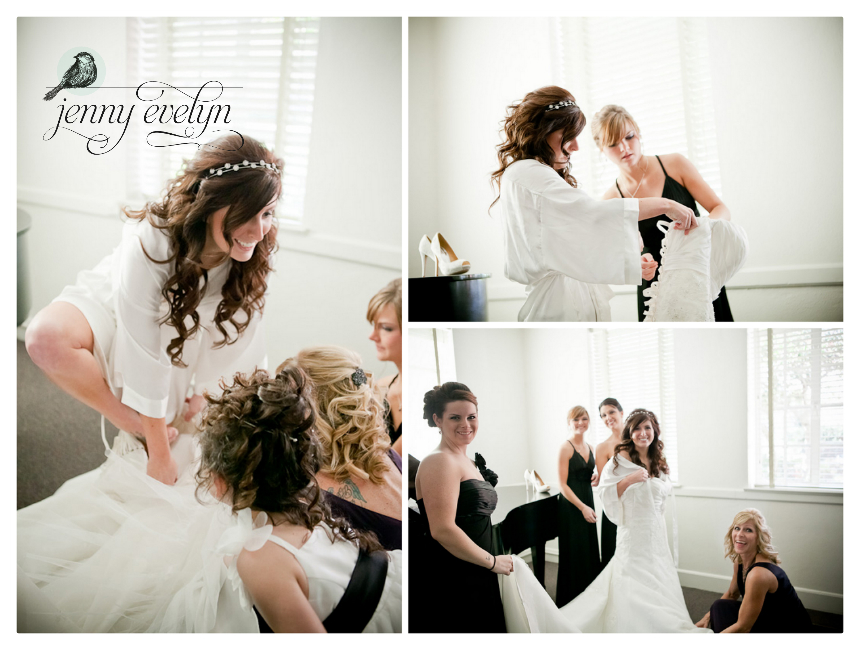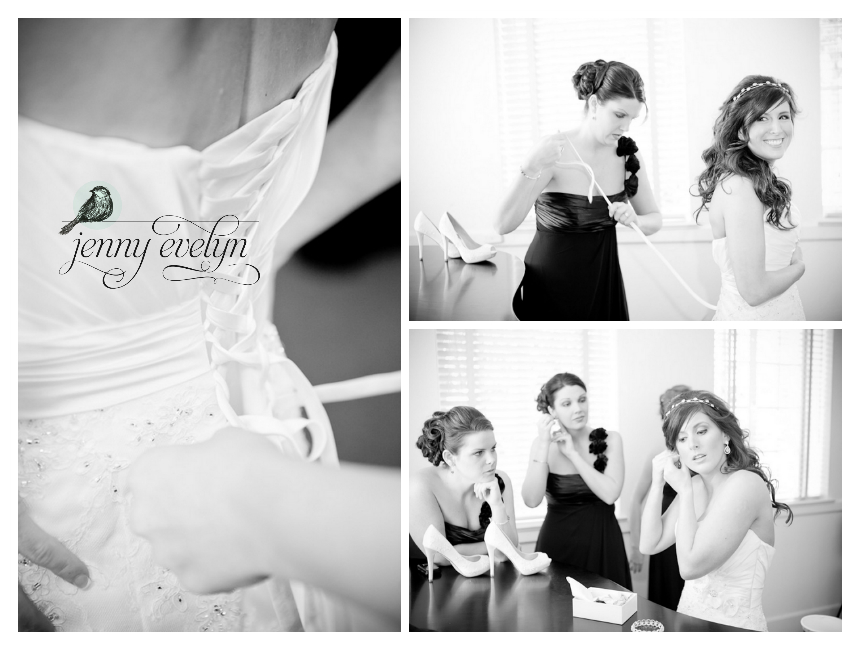 Getting ready to see Jon before they say "I do."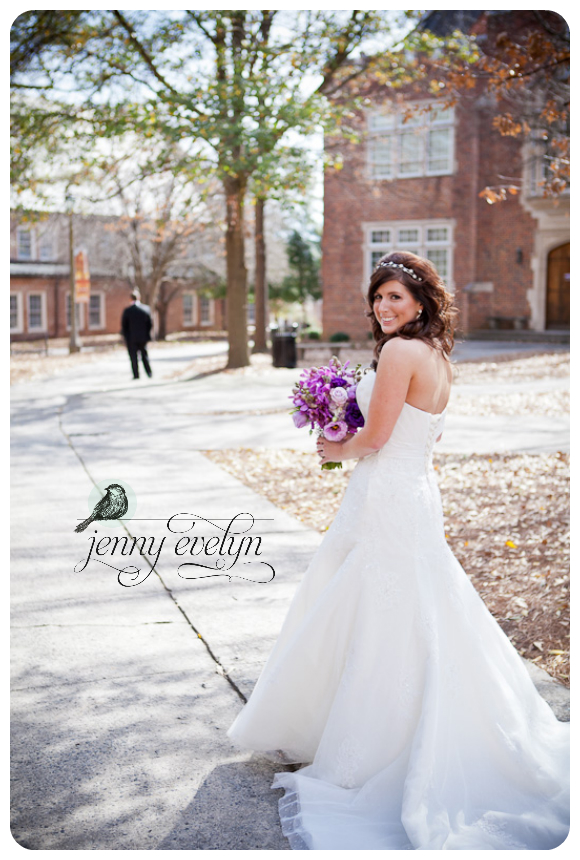 sweetness.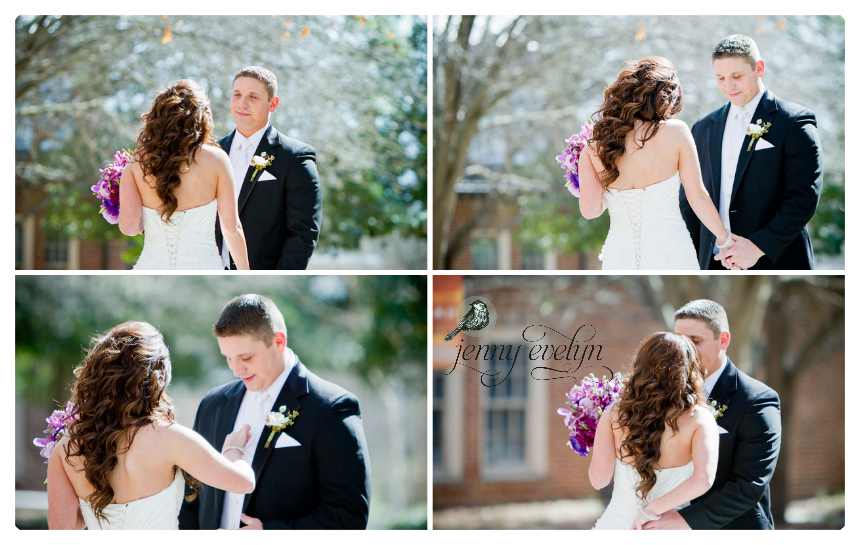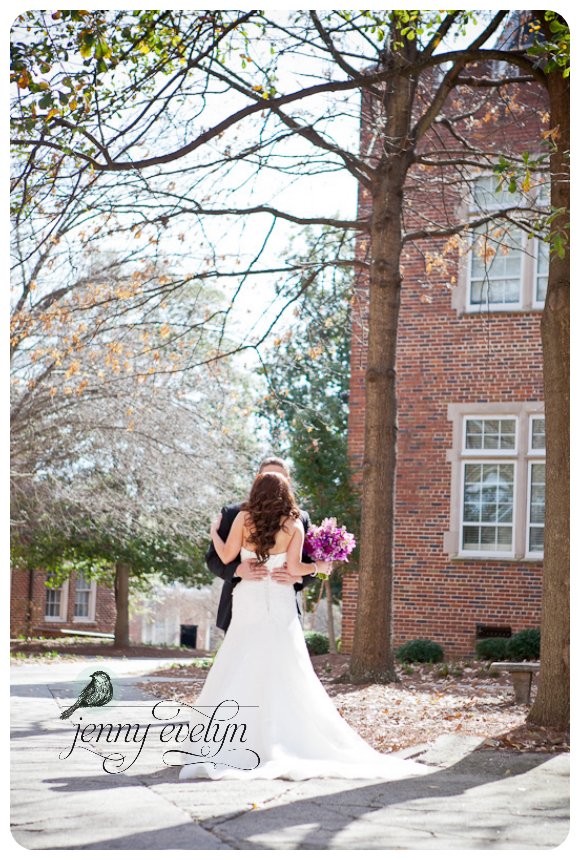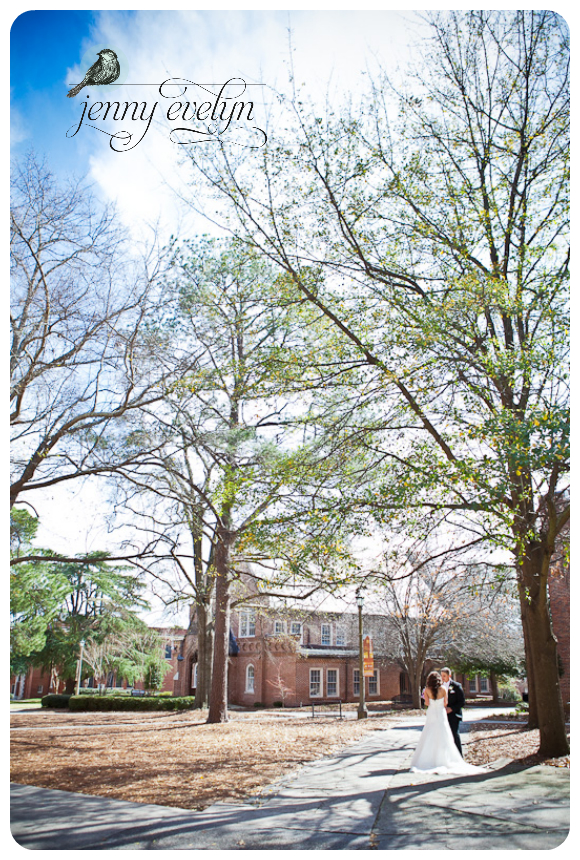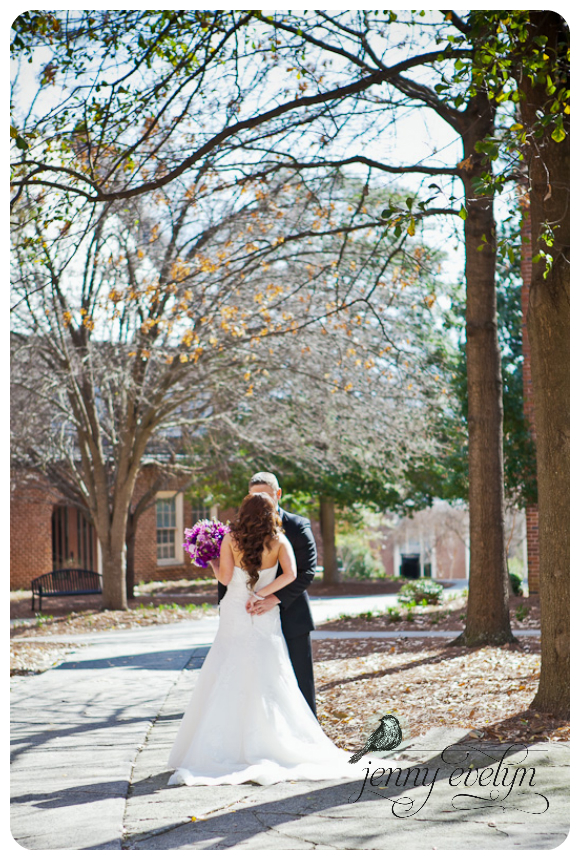 So pretty!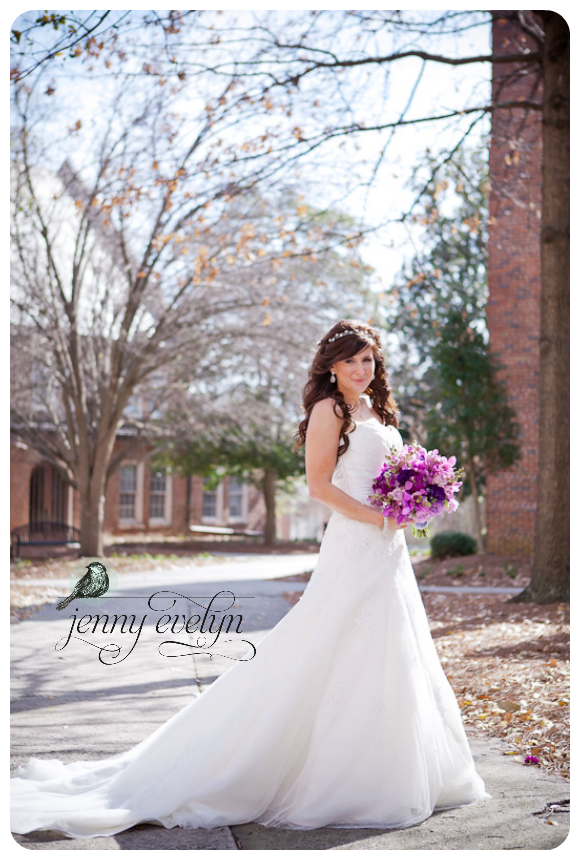 Hannah's lovely purple bouquet was by Carmen Johnston of Nectar and Co.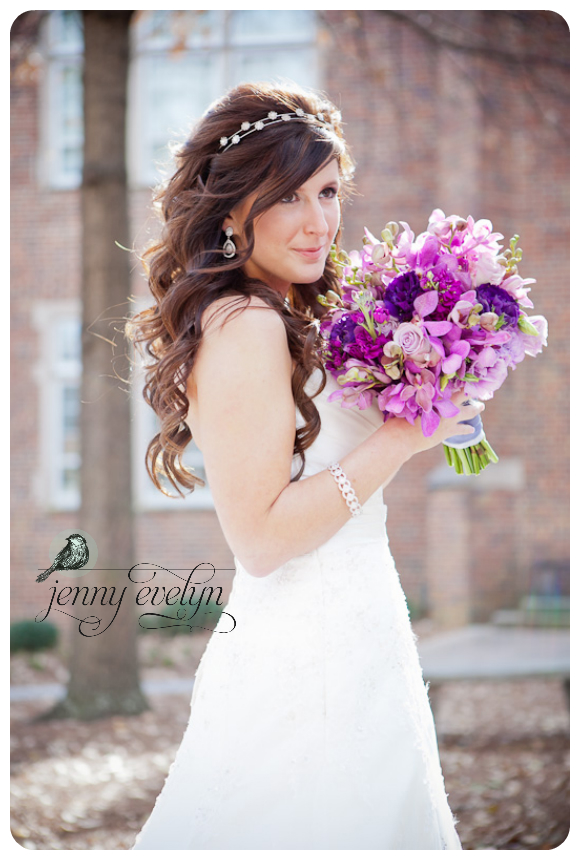 Her "something old" was a little bird pin that was her mother's pin…It went perfectly with her bouquet!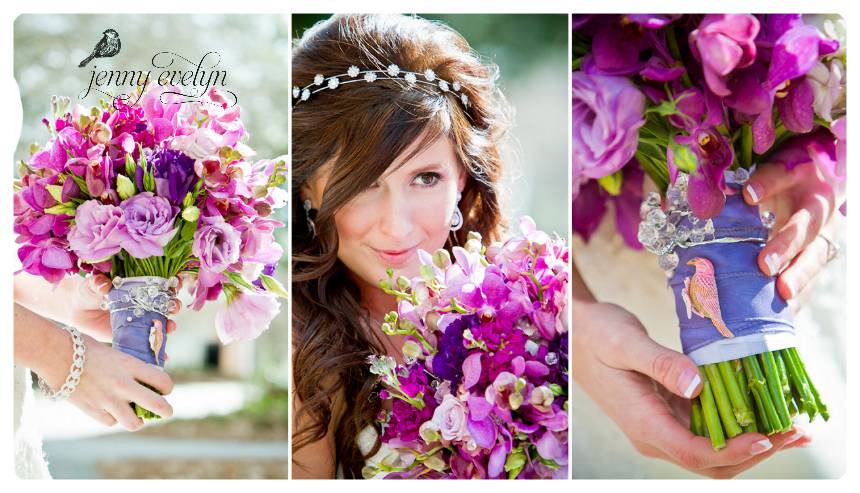 Jon, looking handsome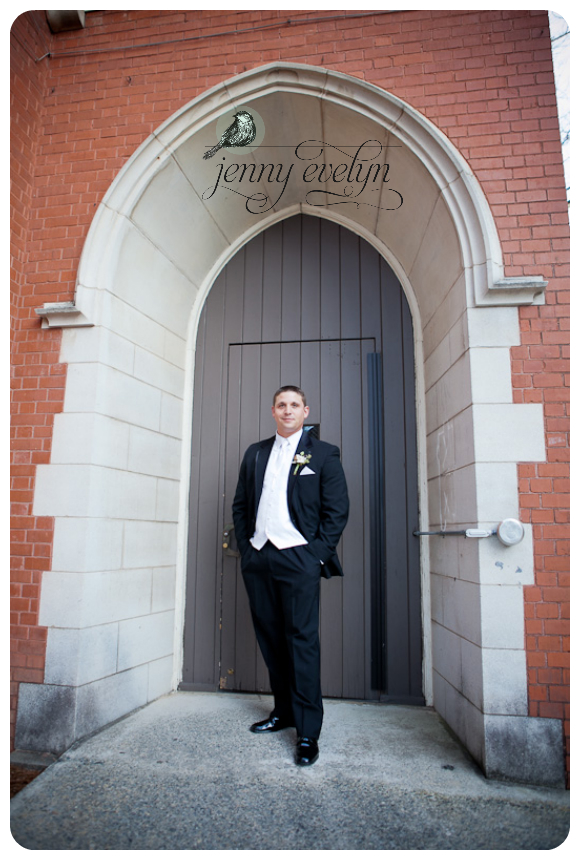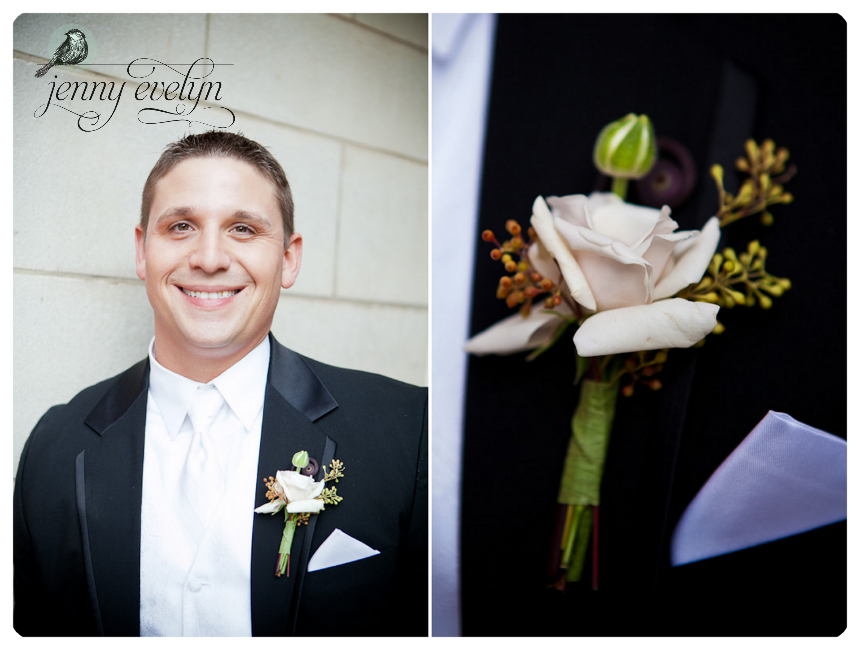 Hannah and Jon said "I do" at Newton Chapel on the campus of Mercer University.  So we explored the beautiful campus and found lots of fun places to shoot.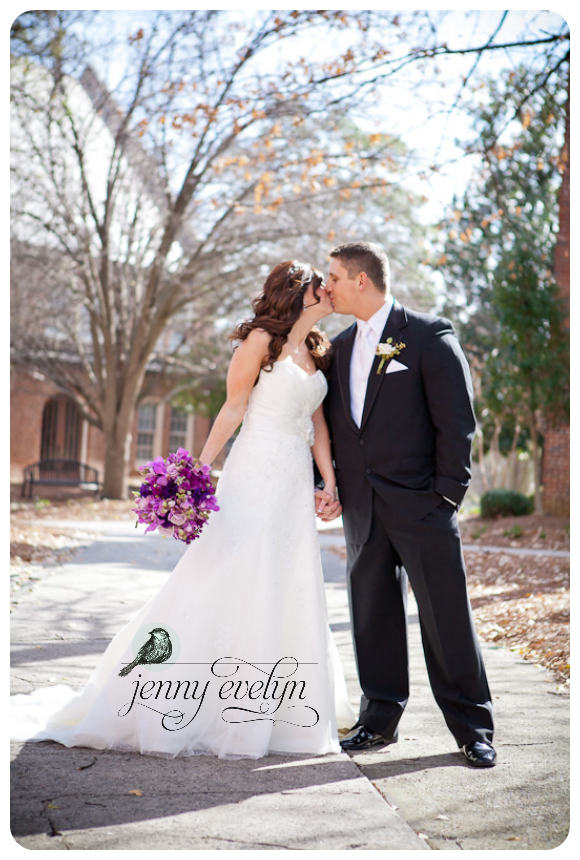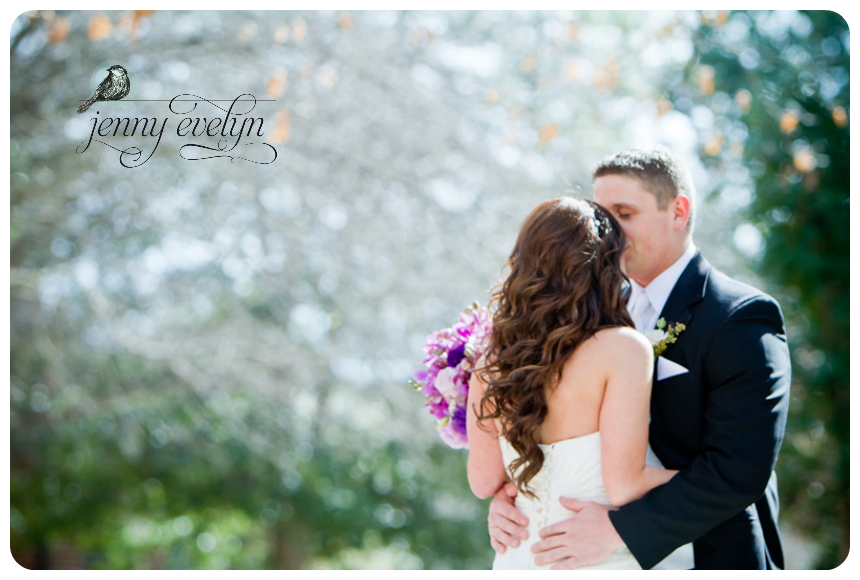 So sweet!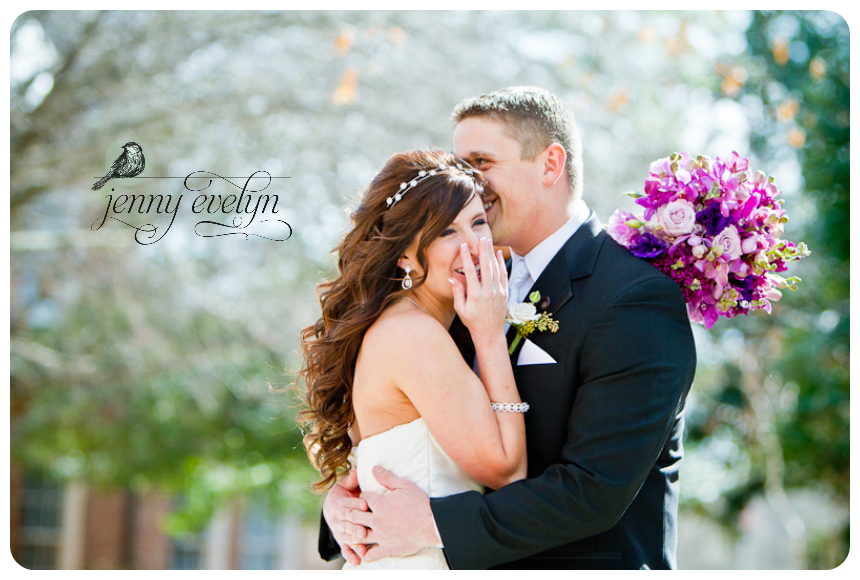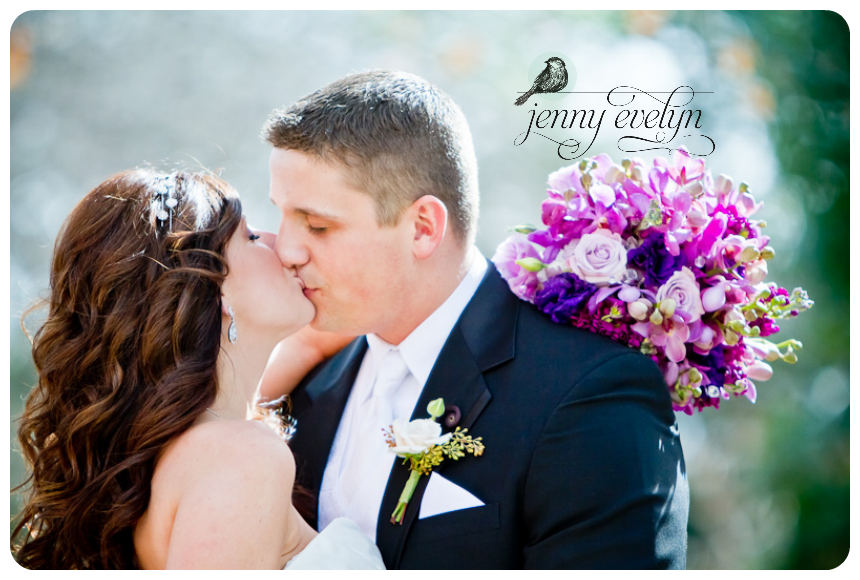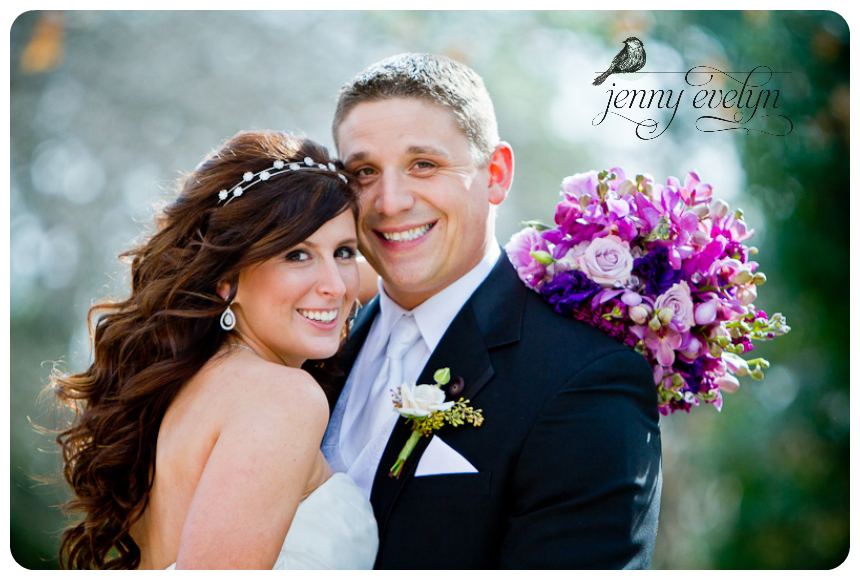 Hannah looking sassy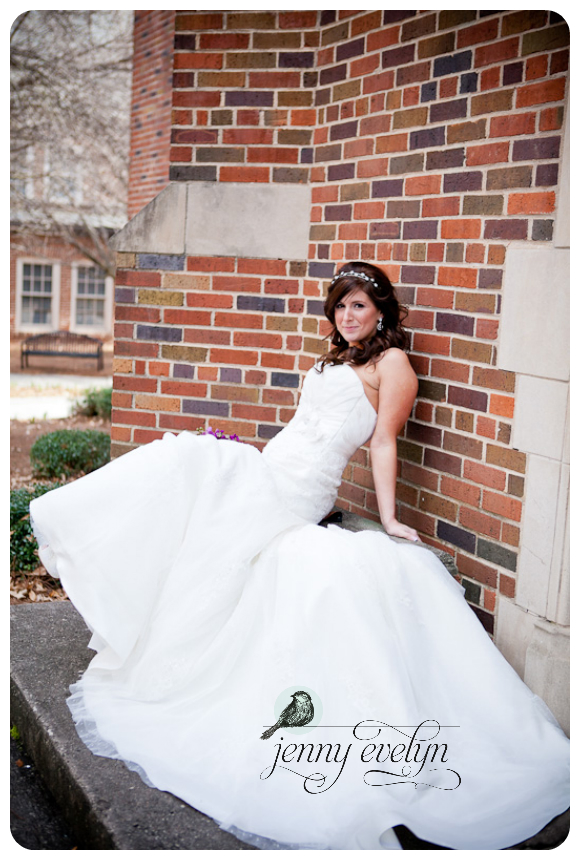 I love the shots we took here!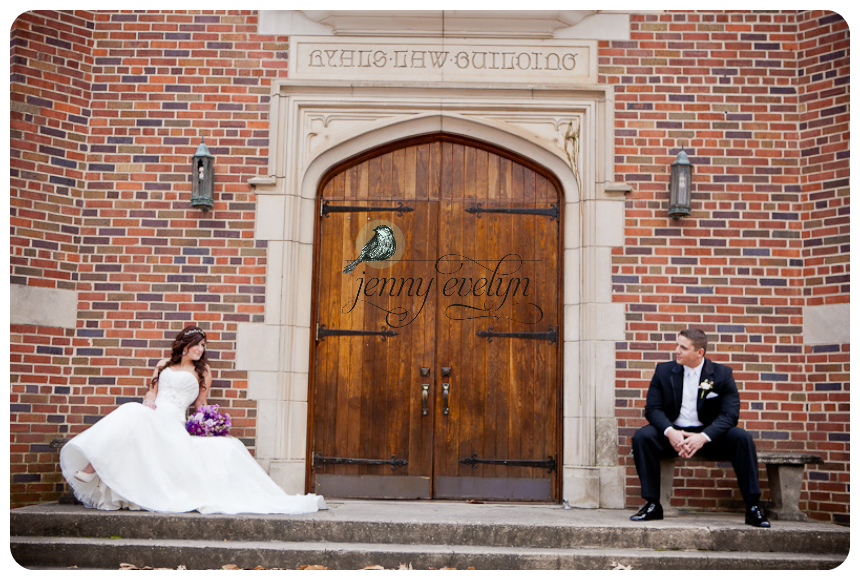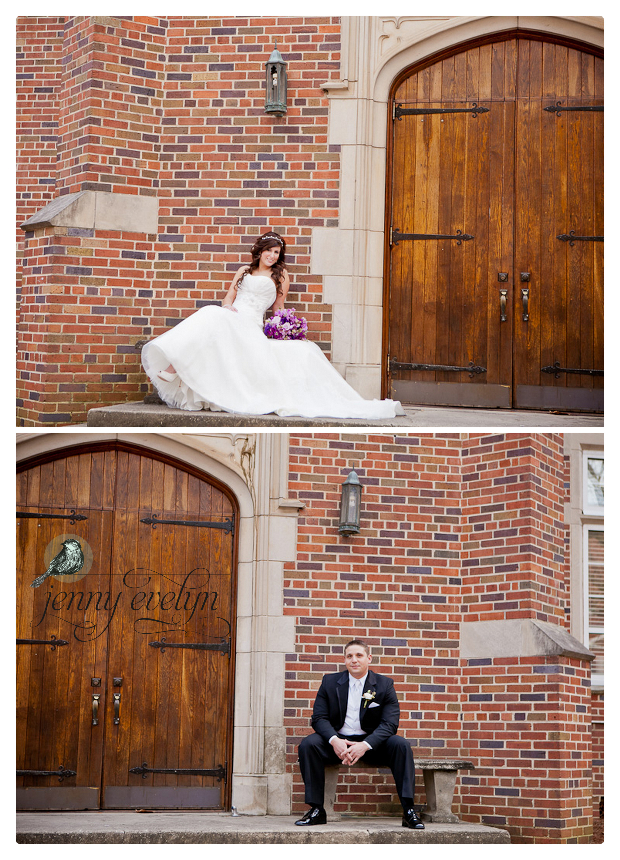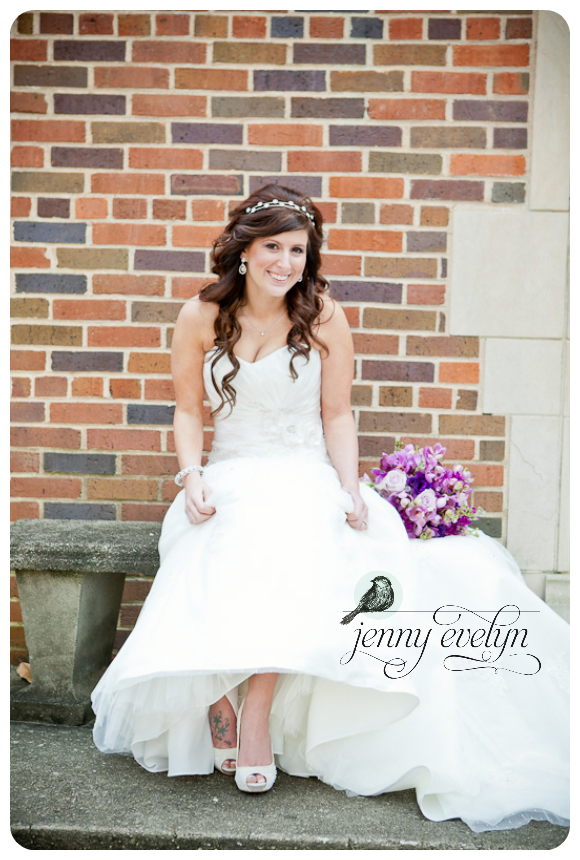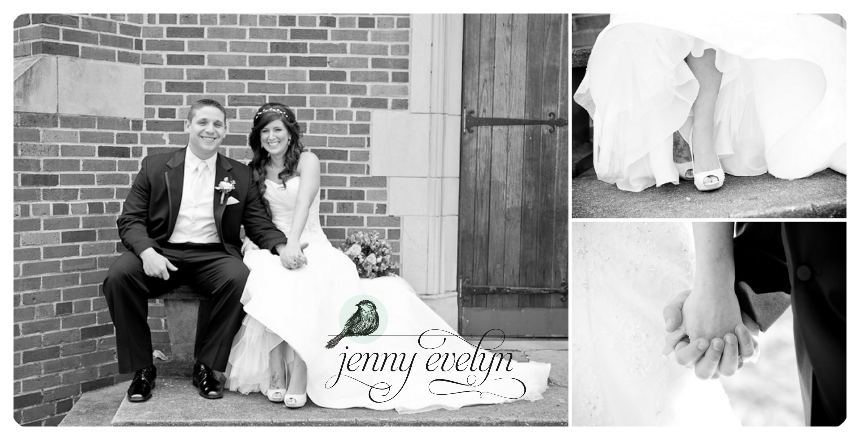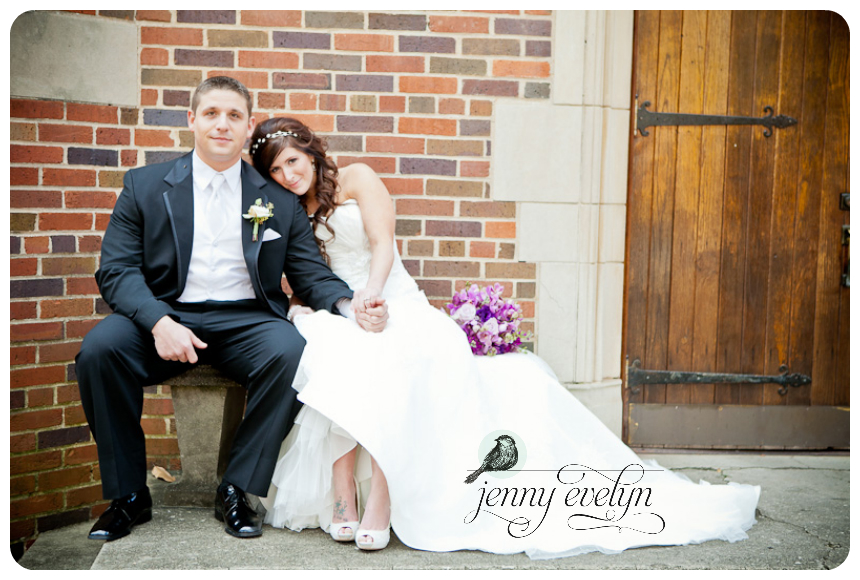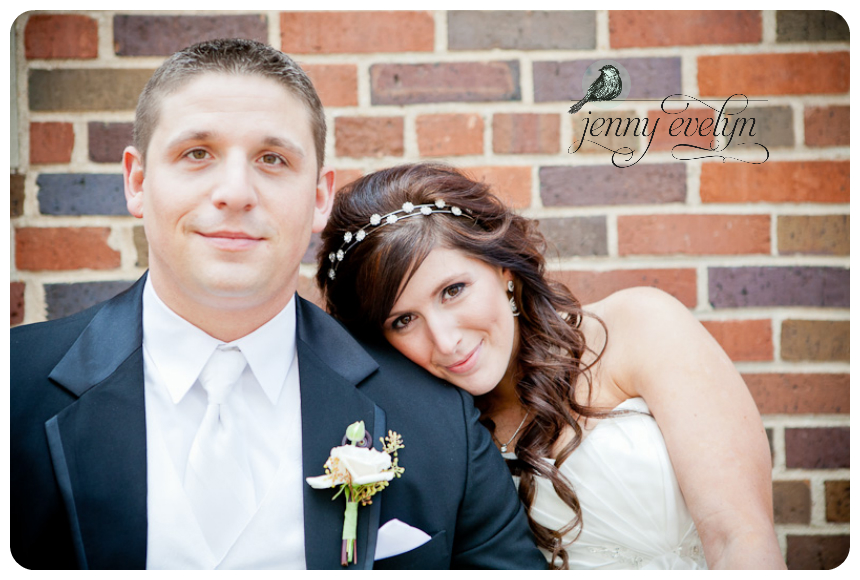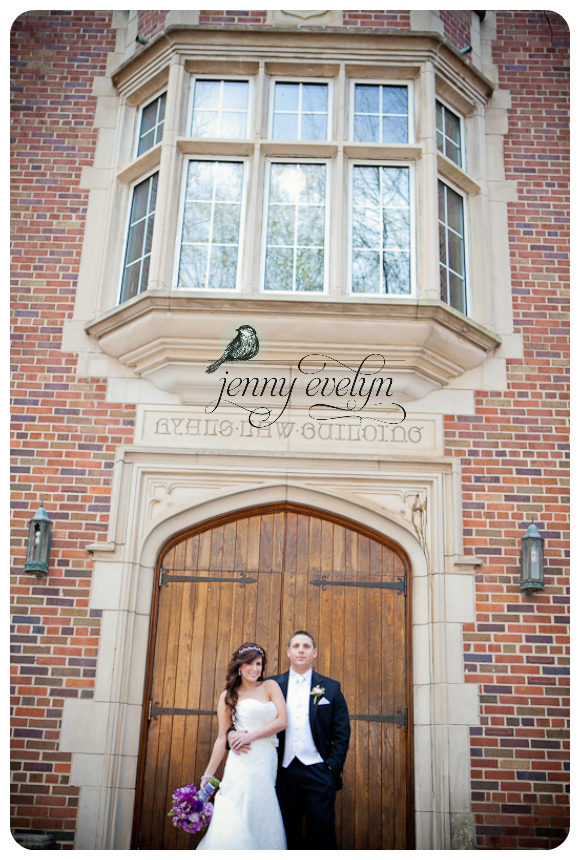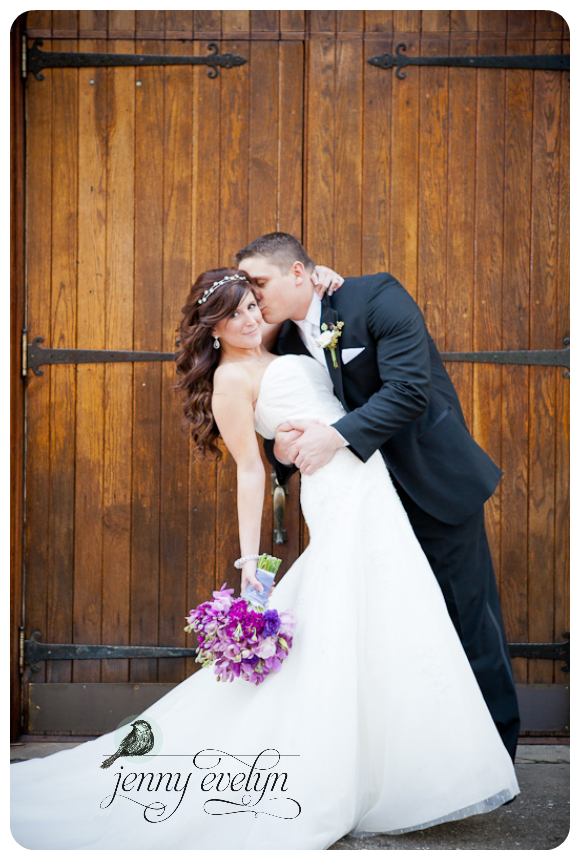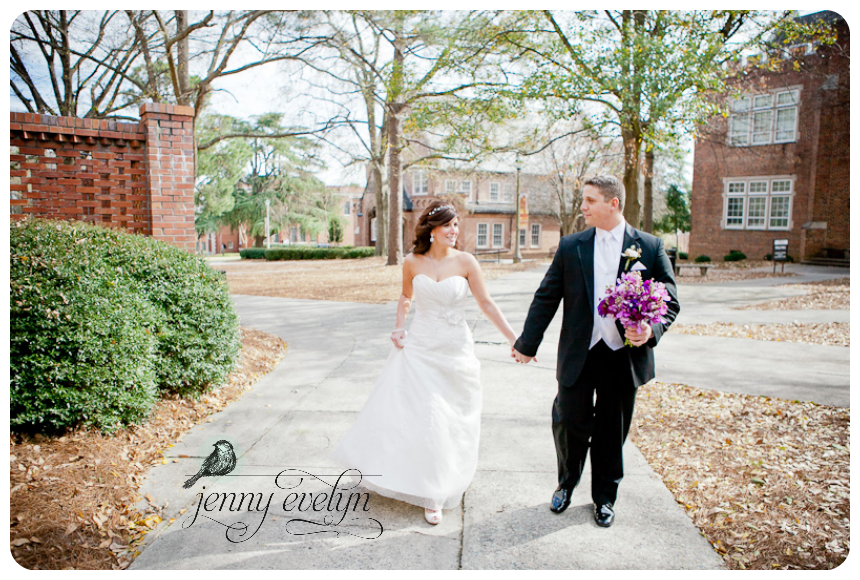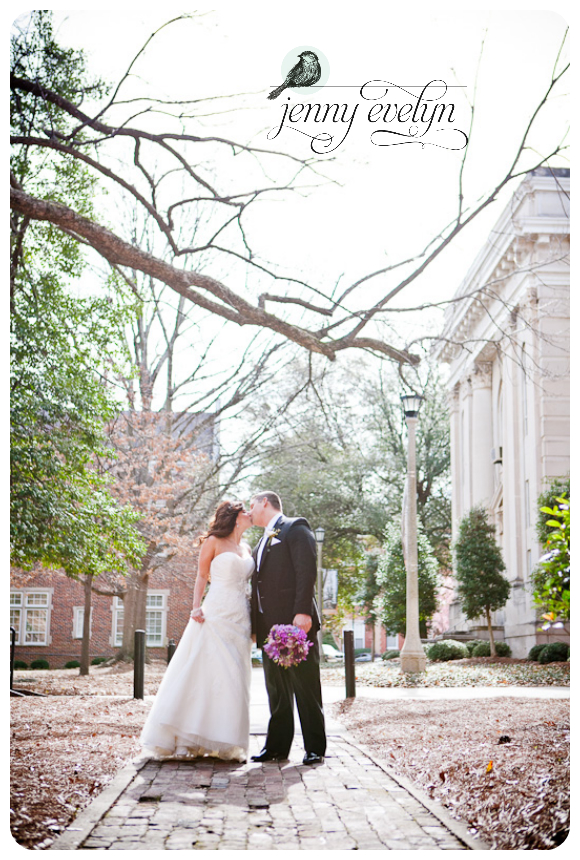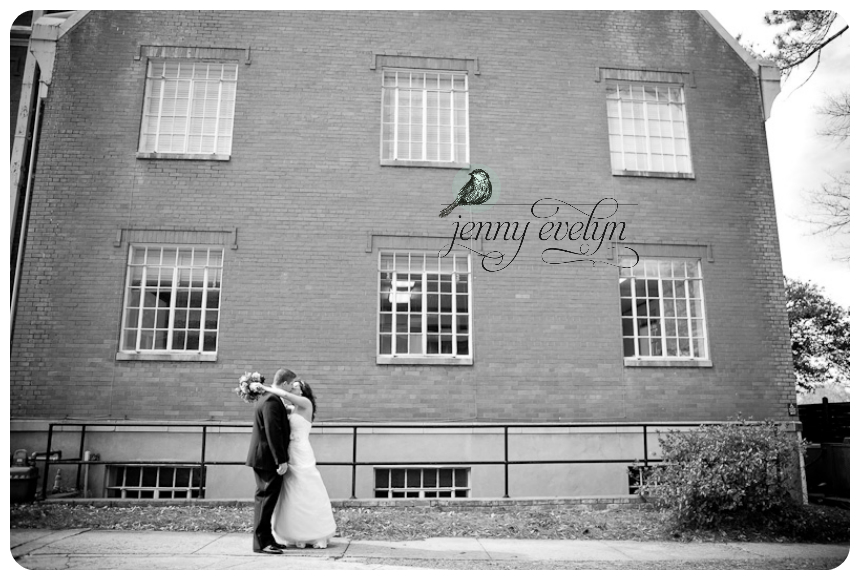 Her bridesmaid's flowers were stunning as well!  Hannah not only had two adorable kiddos in her wedding, but she also made the flower girl basket and the ring bearer's pillow herself!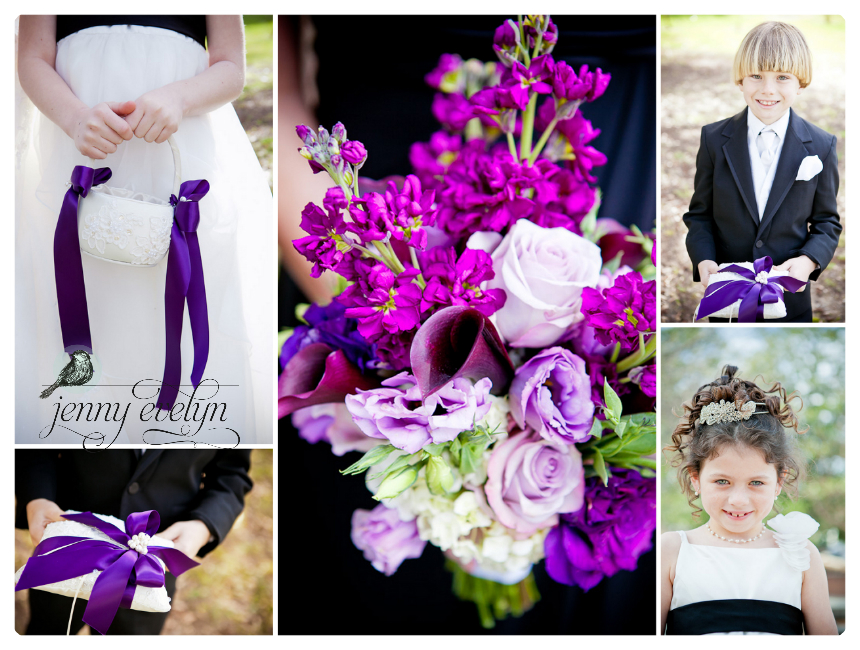 Their friends were a fun group!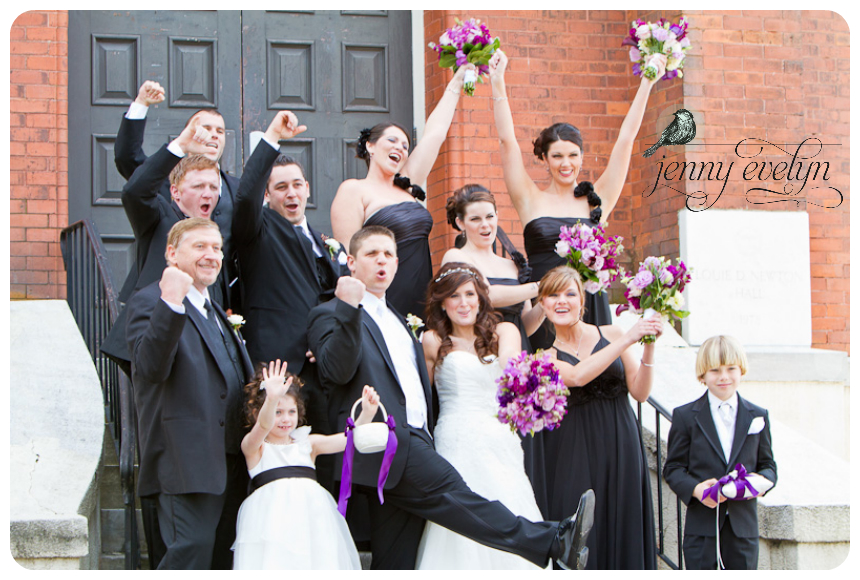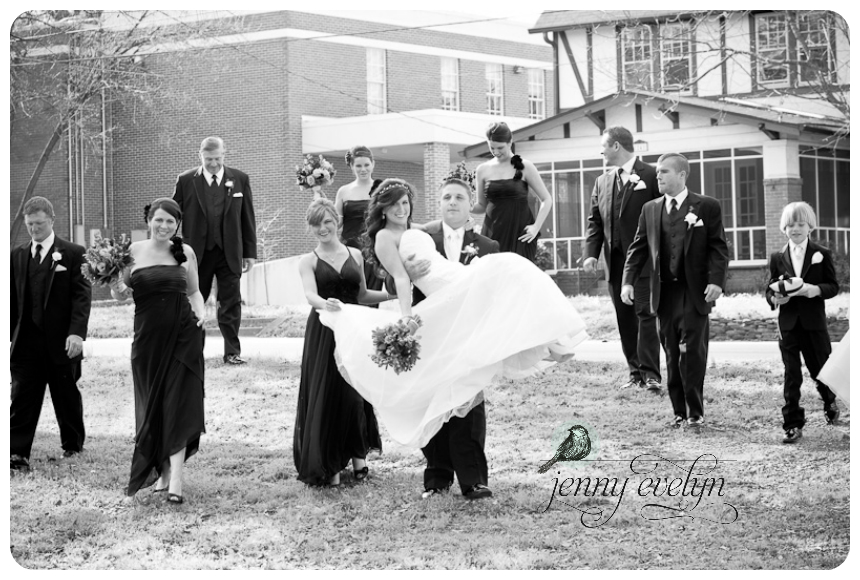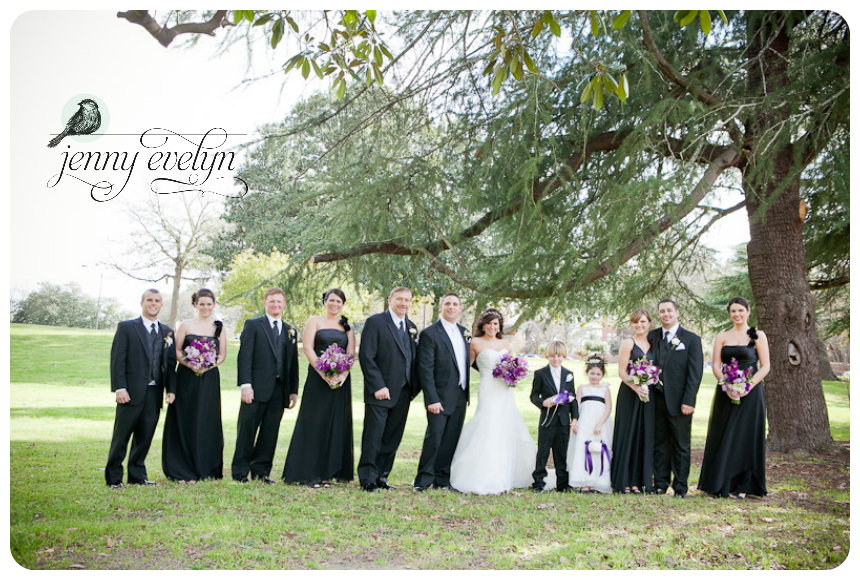 Everybody's got a little Captain in them.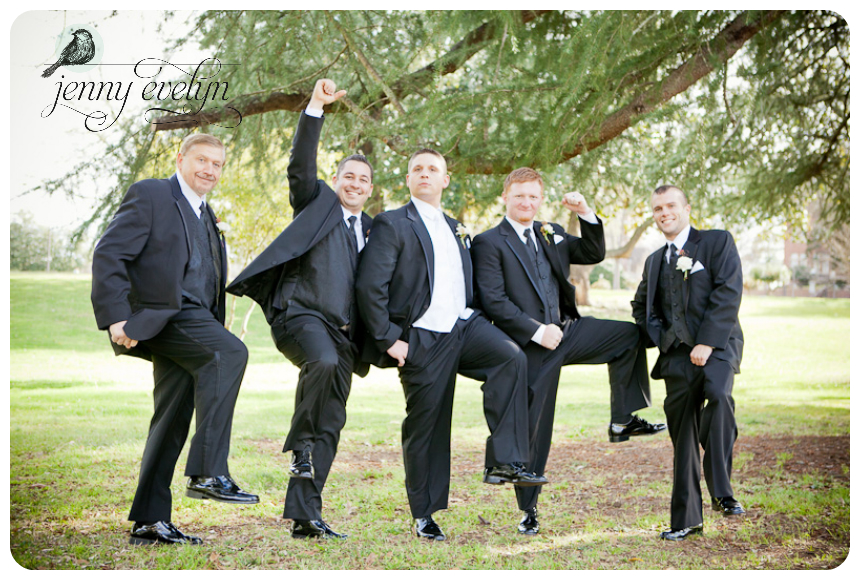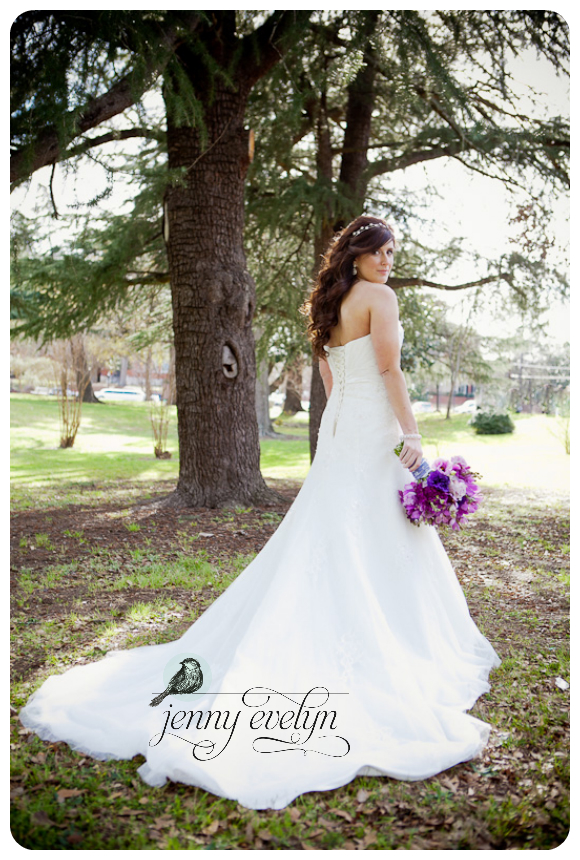 Hannah and her girls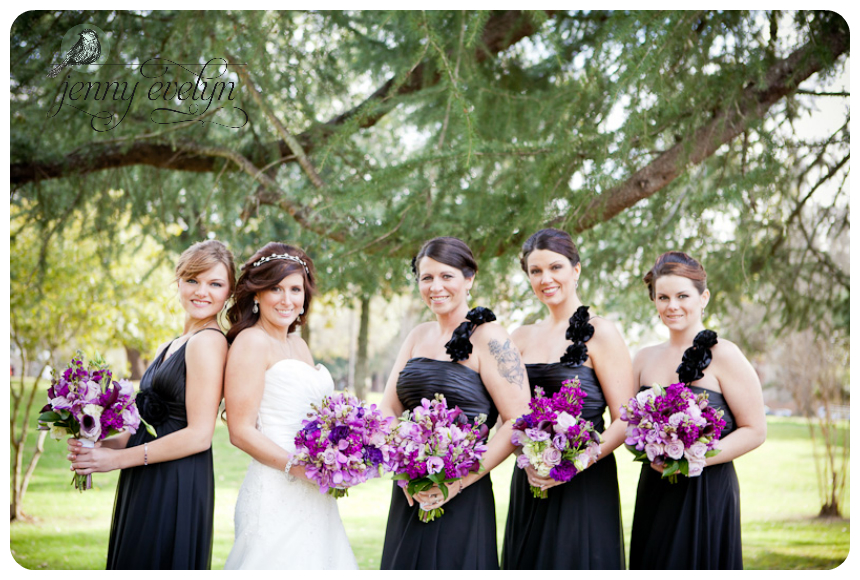 HOT!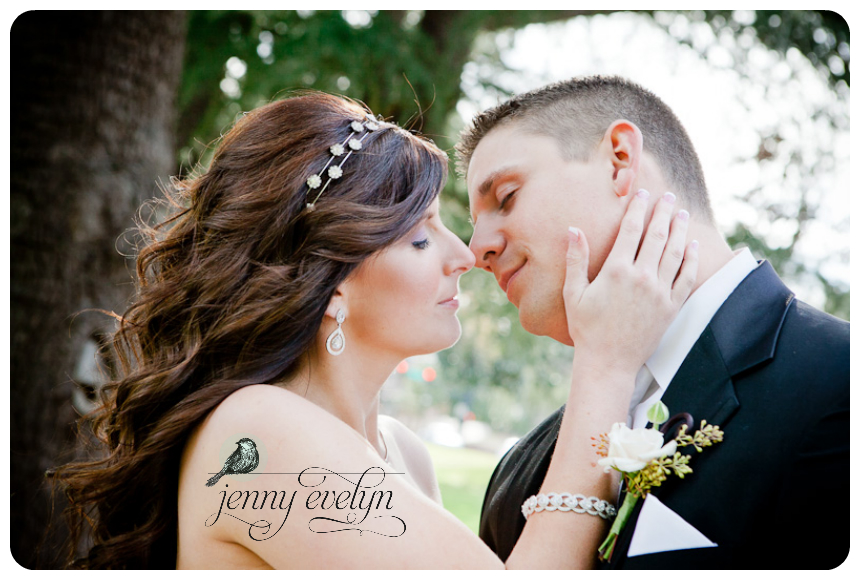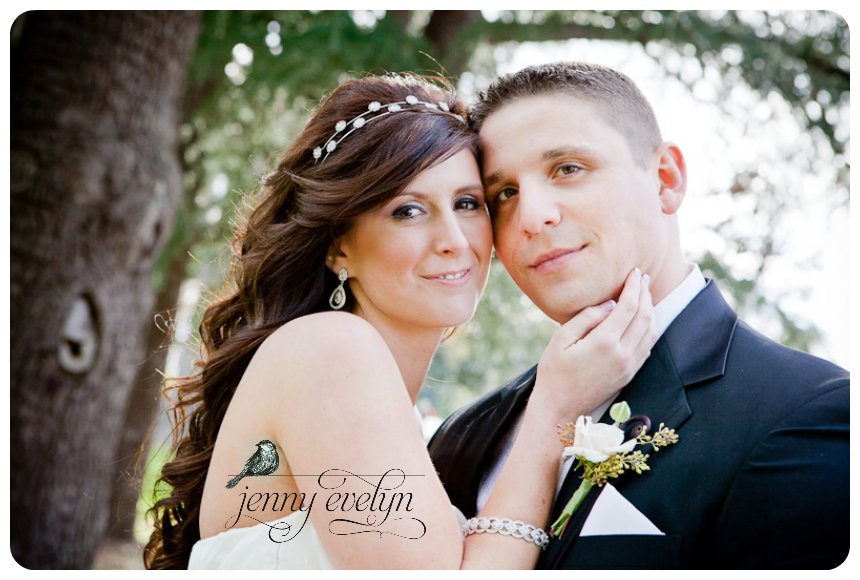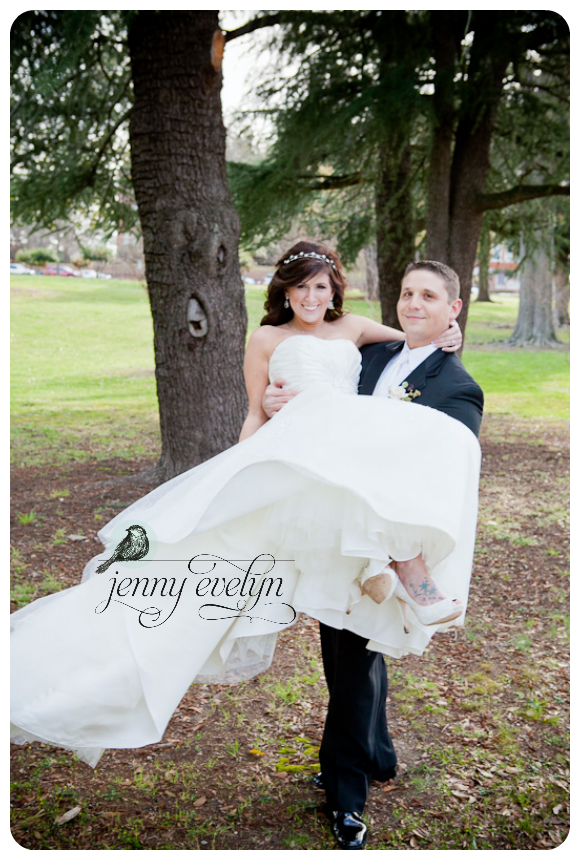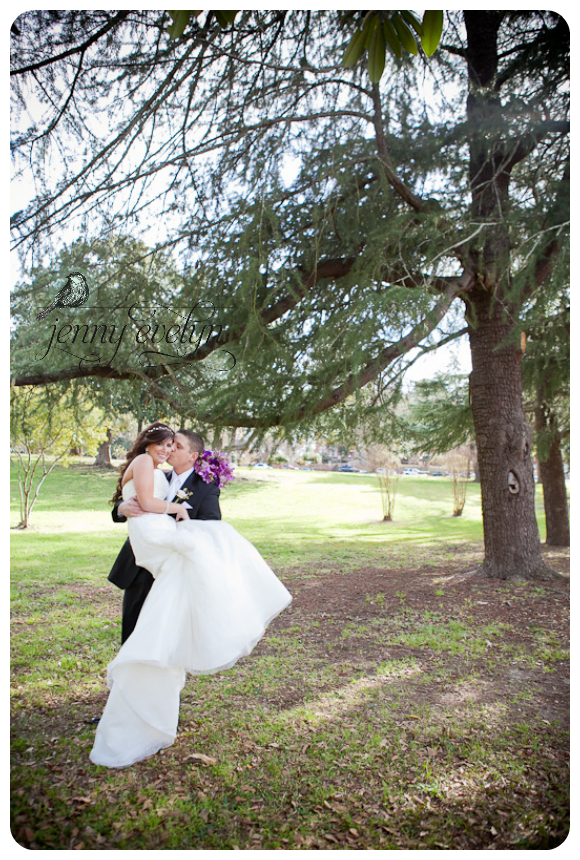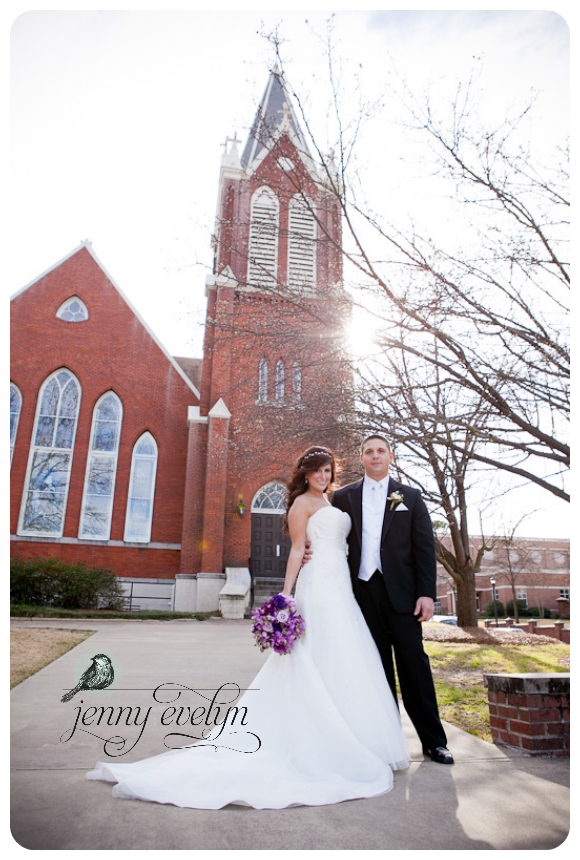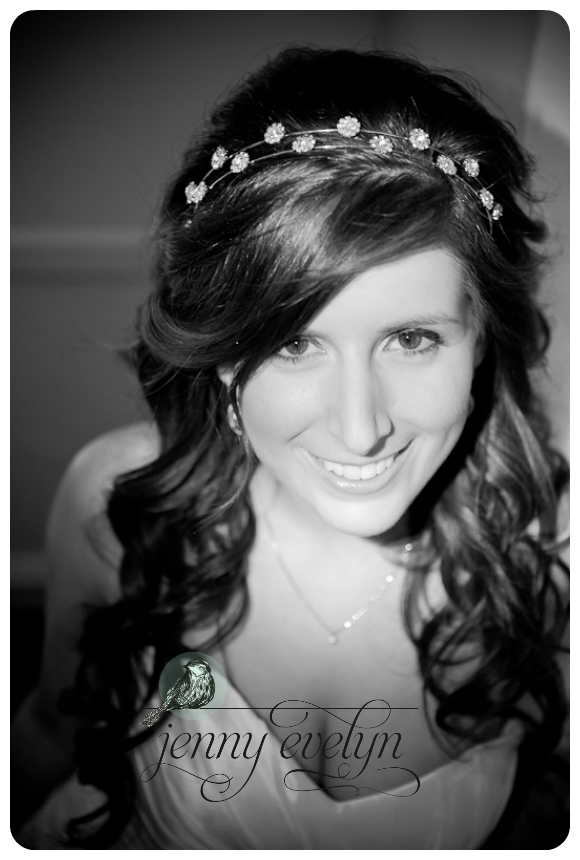 Getting ready for the ceremony to start!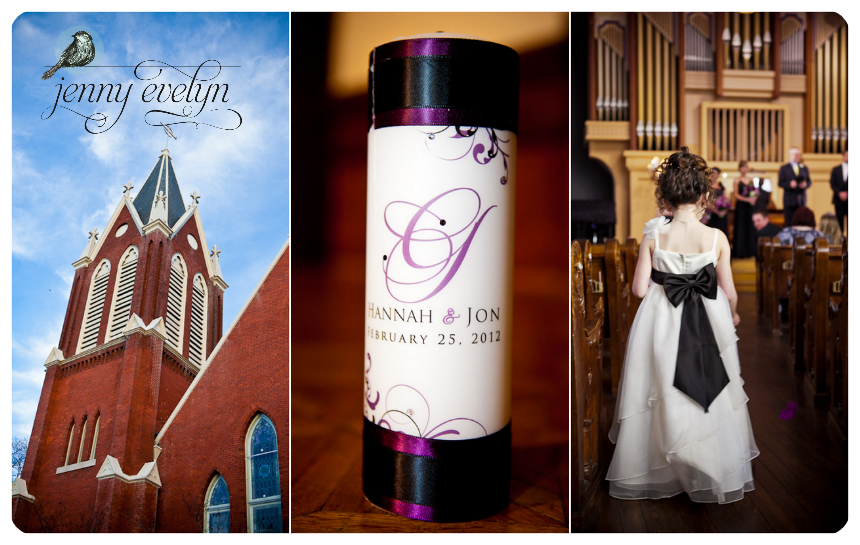 down the aisle…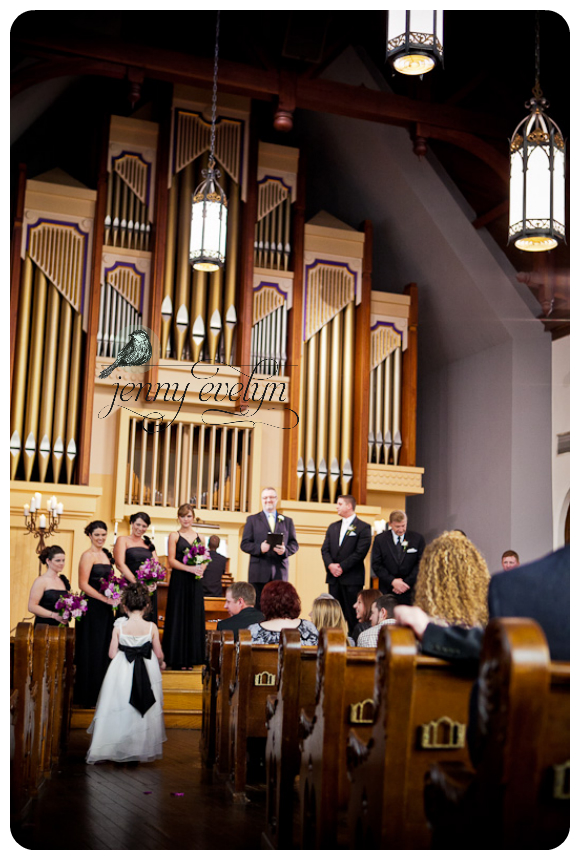 Getting ready to say "I do."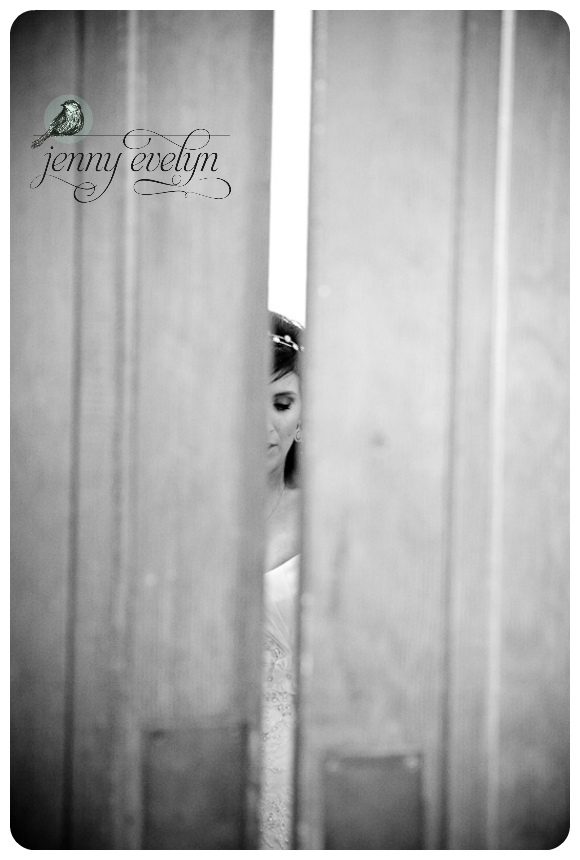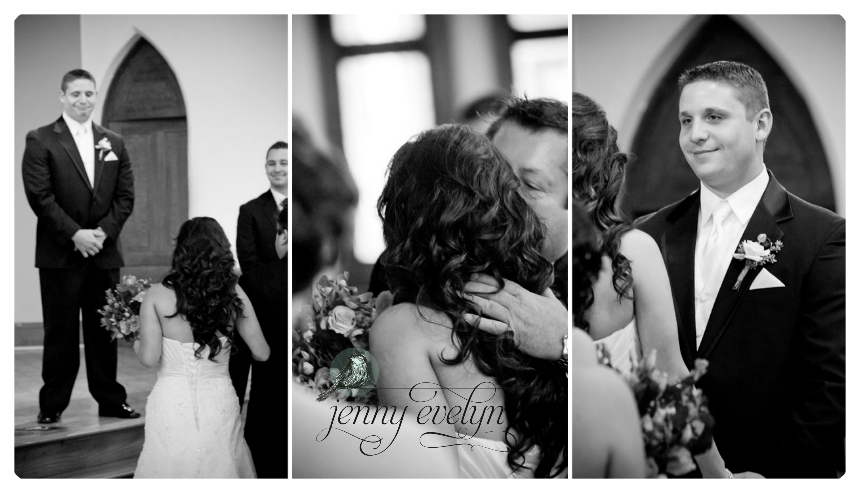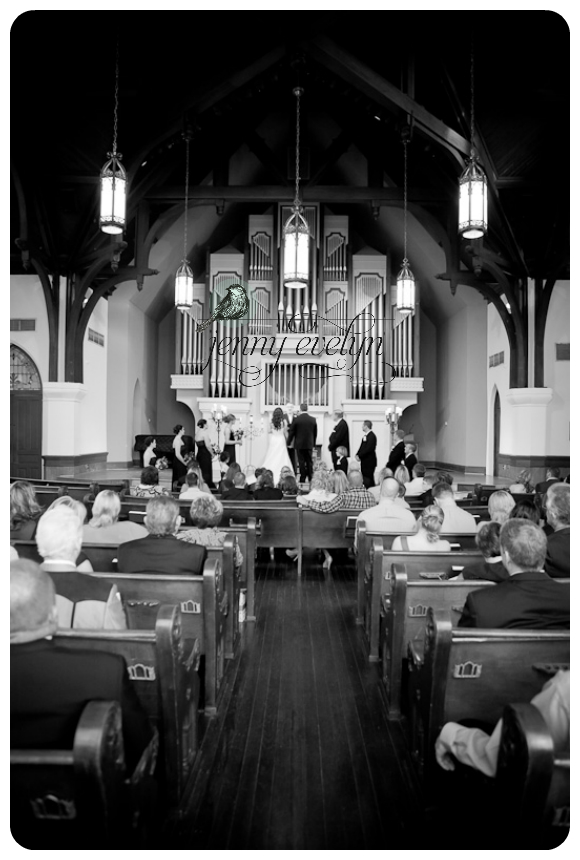 I love that all Jon and Hannah's friends and family stood up and took a vow to support their marriage!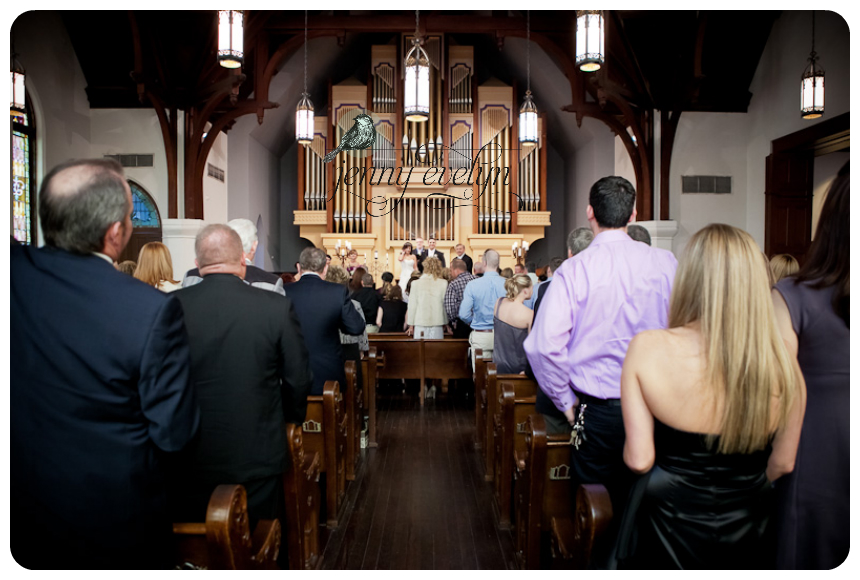 I Do!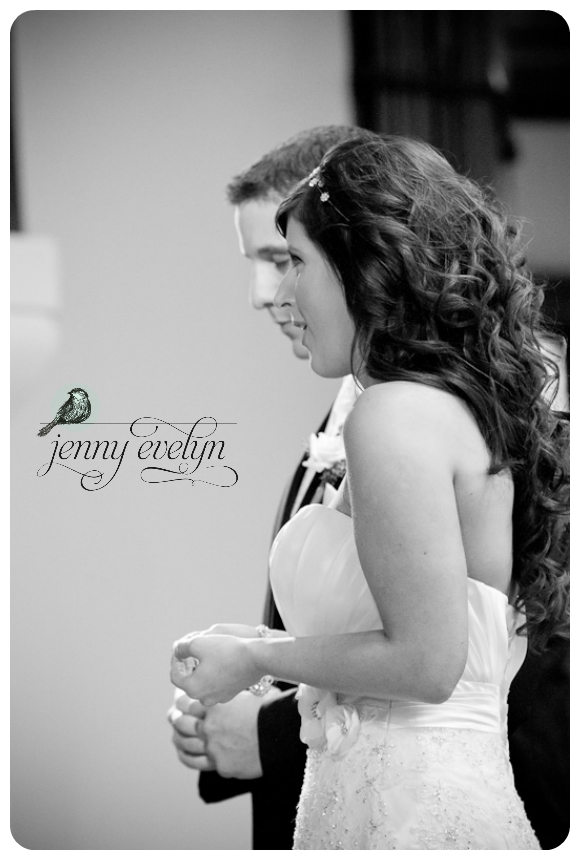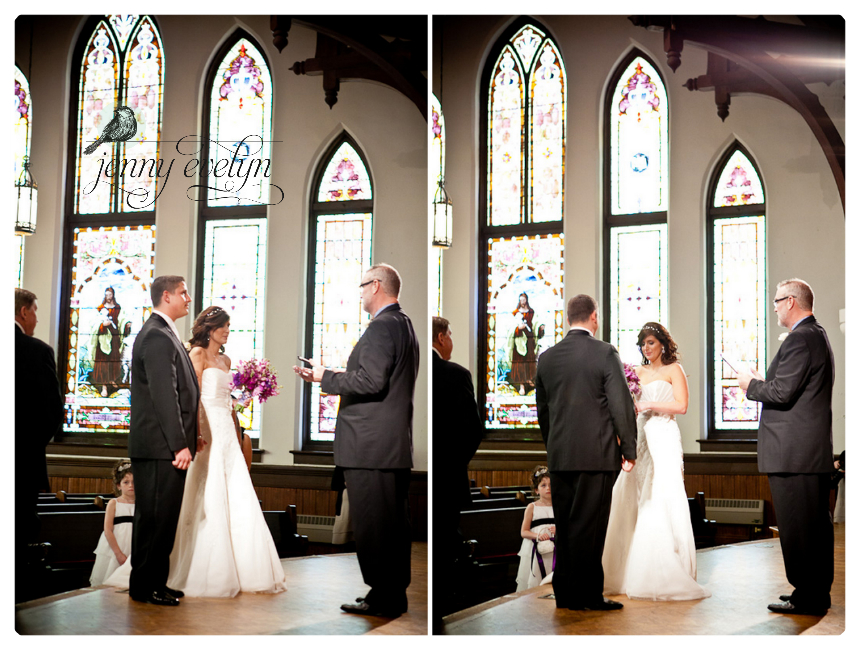 A kiss after saying "I do". . .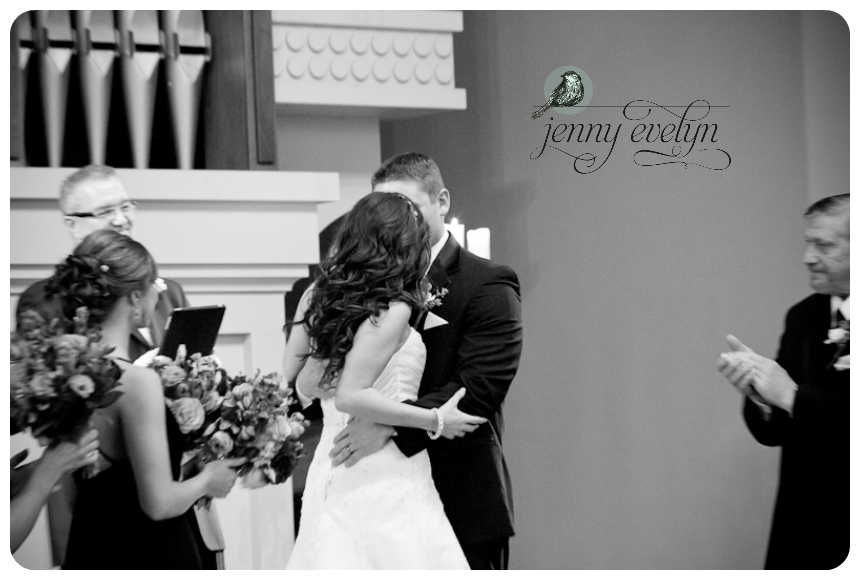 . . . And a fist pump, of course!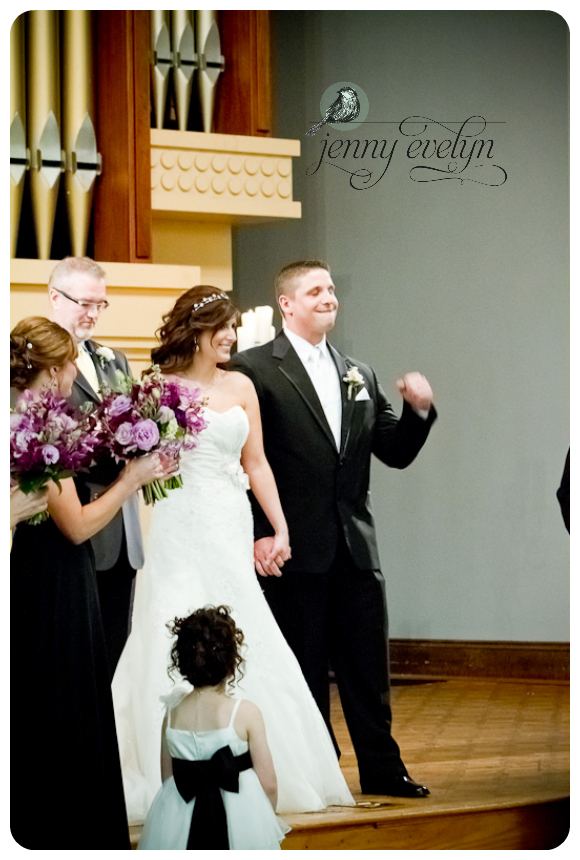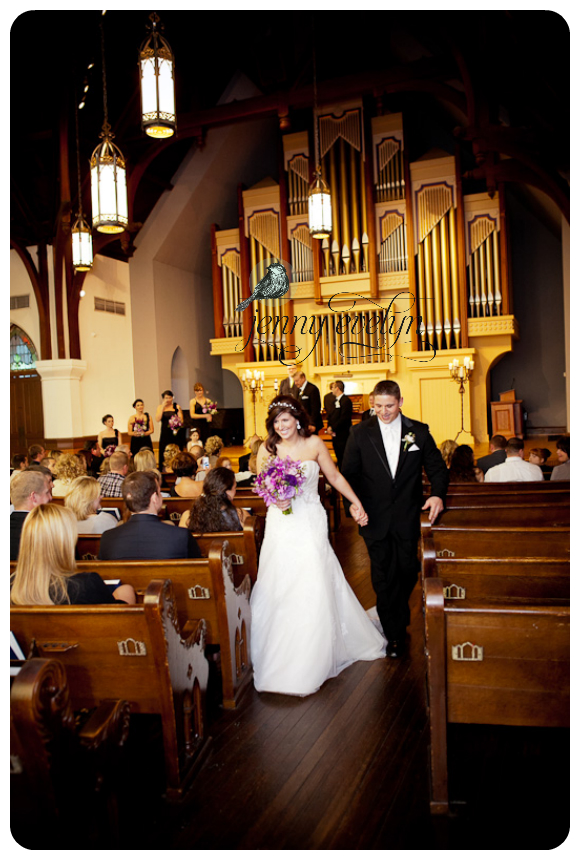 After the ceremony, Hannah's bridesmaids got a little choked up.  So sweet!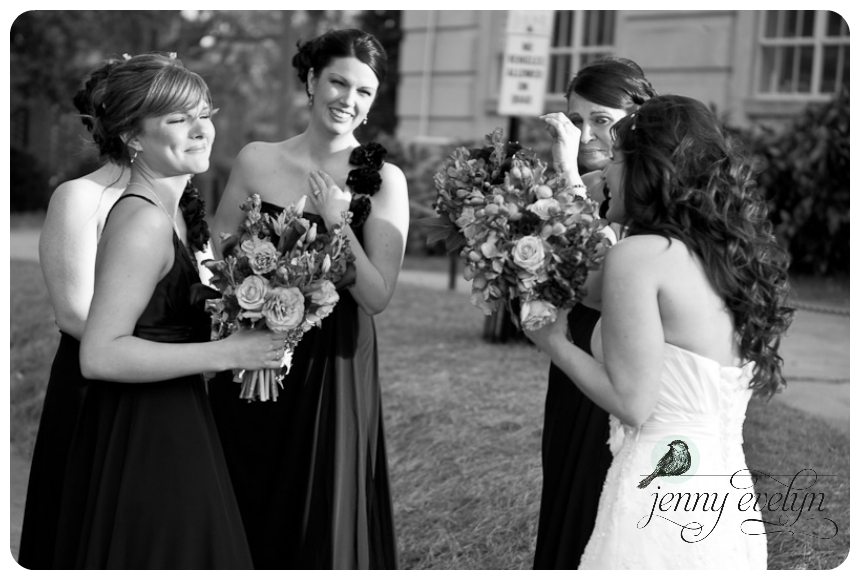 "I do," "Me too!"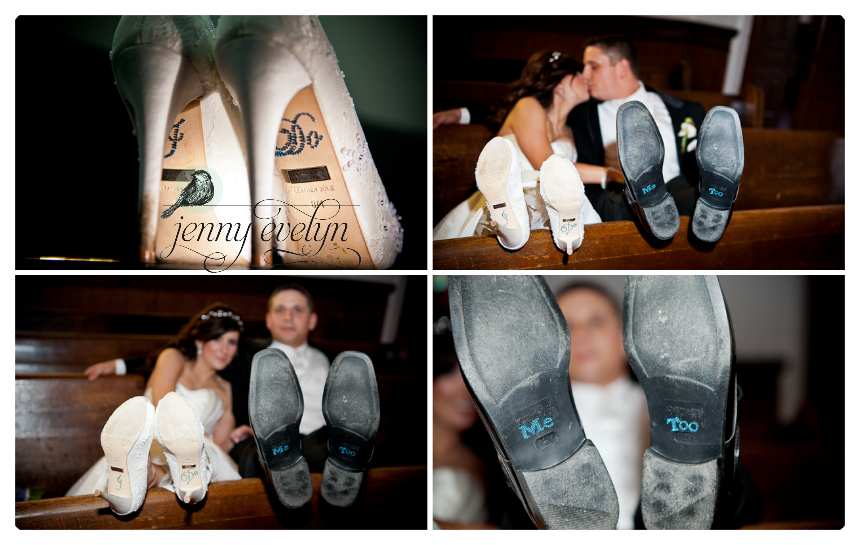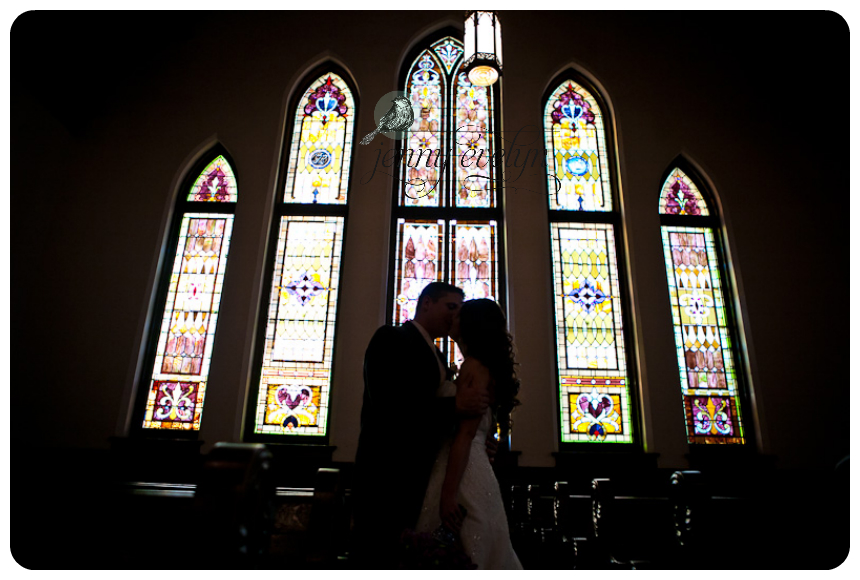 After they said "I do," the happy couple headed off to The Blacksmith Shop to celebrate with family and friends.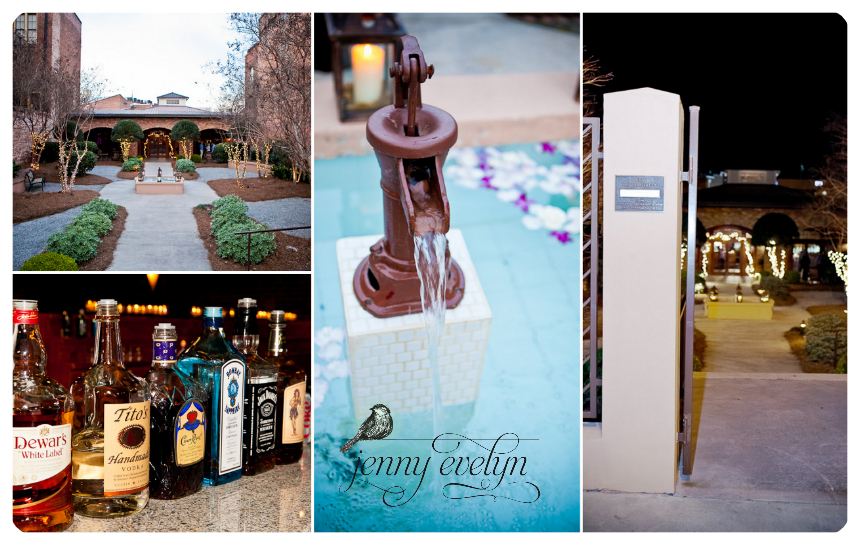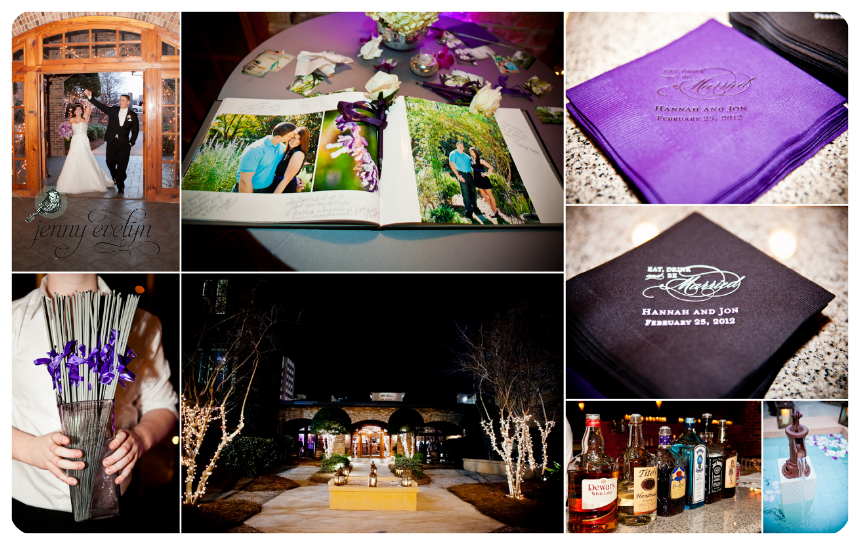 Some sweet kisses during the first dance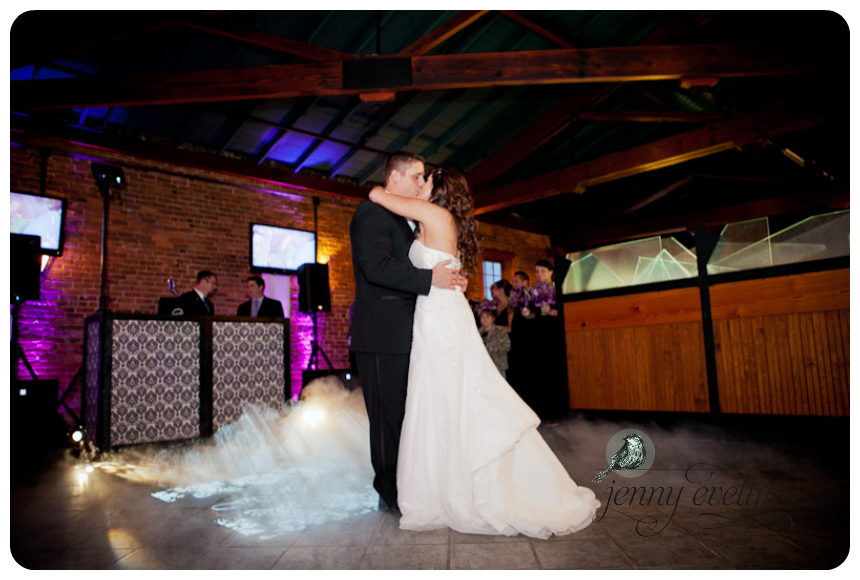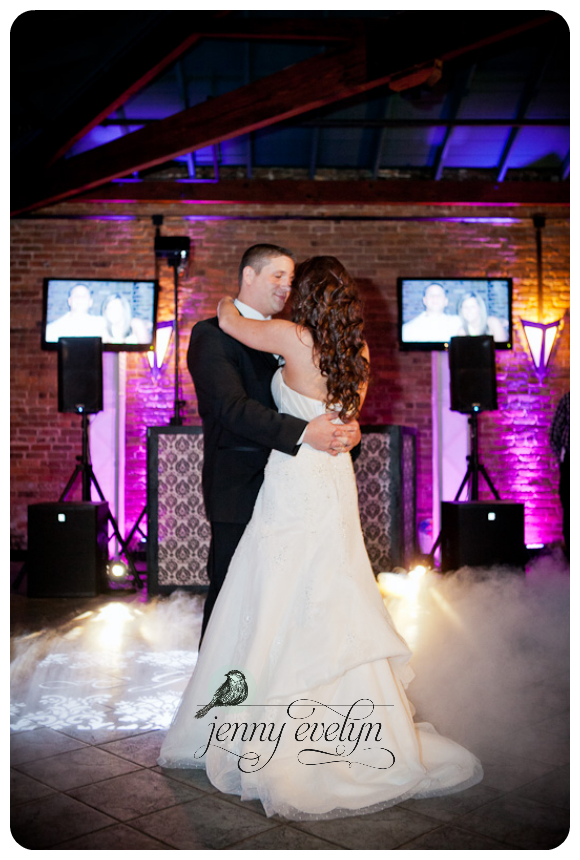 Kevin Nichols of DKH Entertainment kept the music going all night, and he even created Hannah and Jon's monogram in lights with the same design as their wedding program.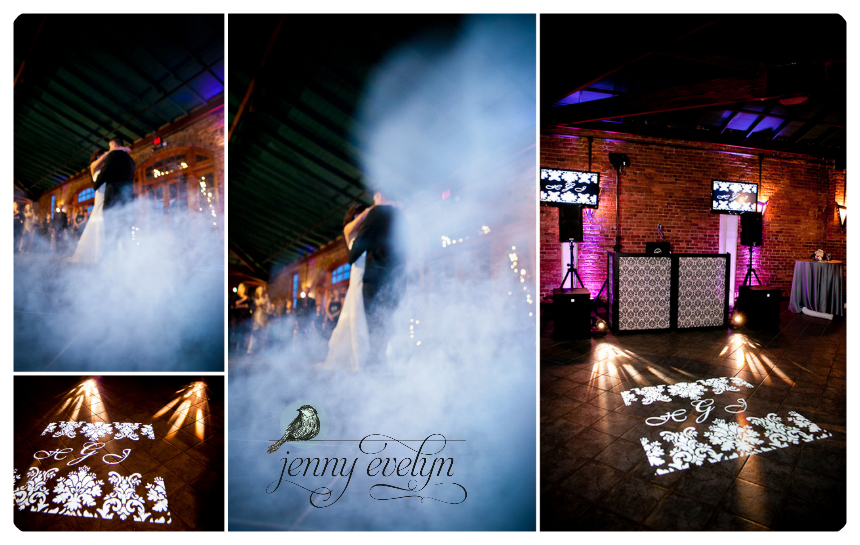 While Hannah and Jon danced with their parents, they showed childhood pictures on the big screens.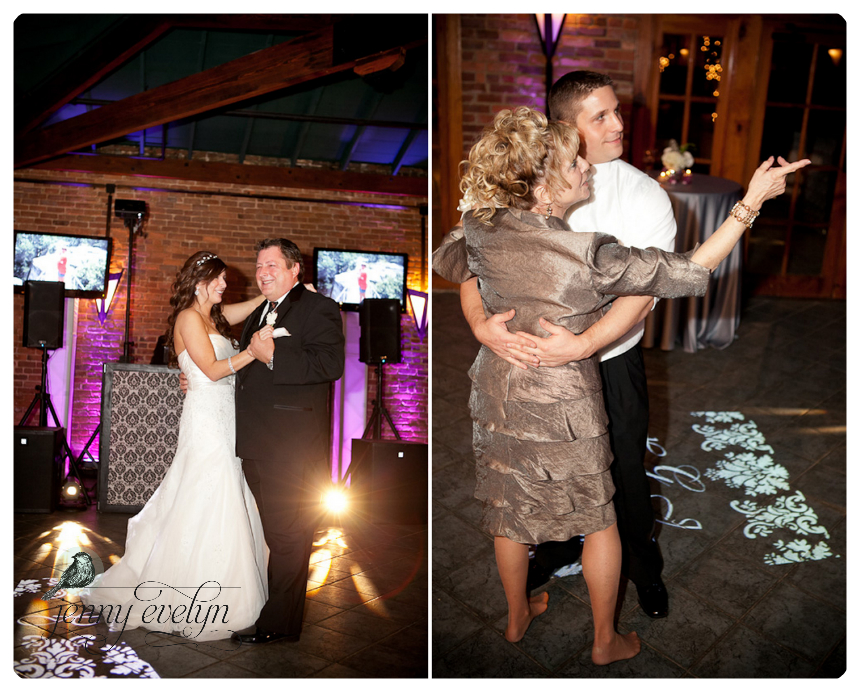 Hannah's lovely cake, which was made to look like her dress, was made by Lisa Shepley of Lisa Mae Cakes.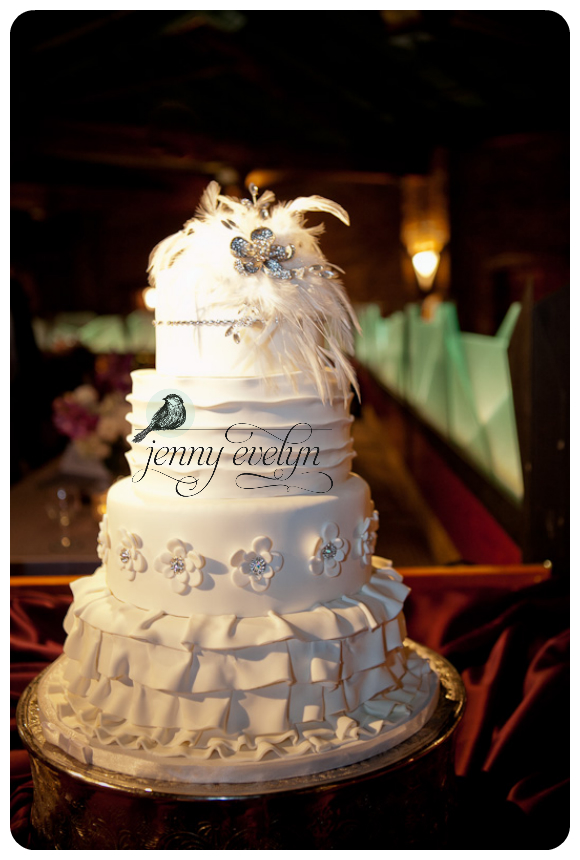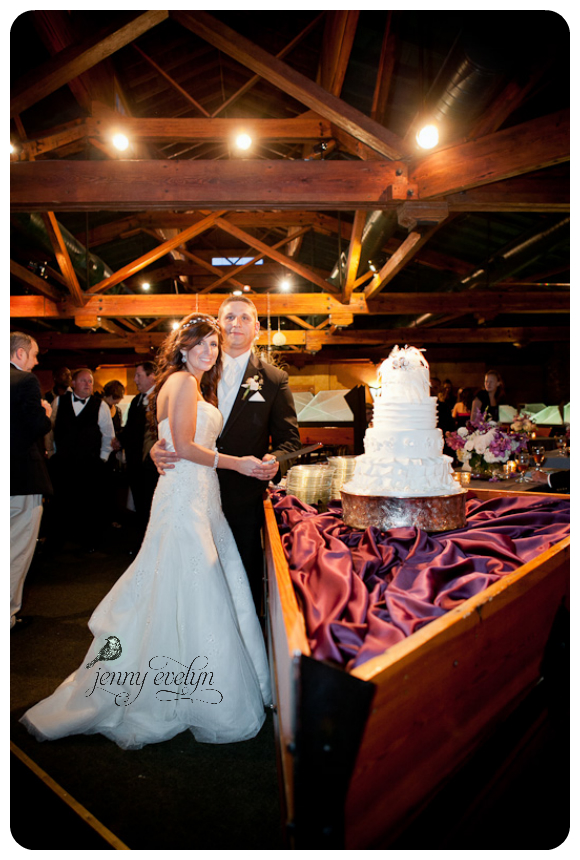 Jon's cousin, Nikki, made the groom's cake to honor his beloved National Champion Auburn Tigers.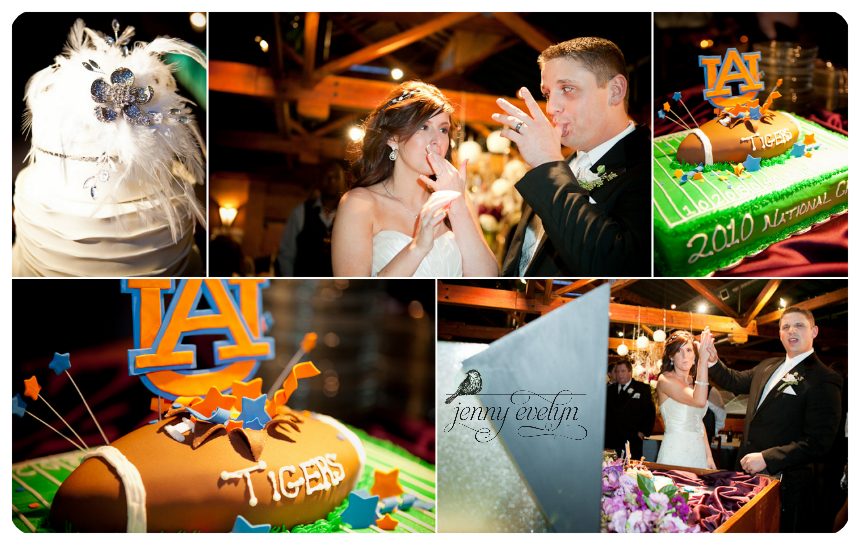 There were some very touching speeches!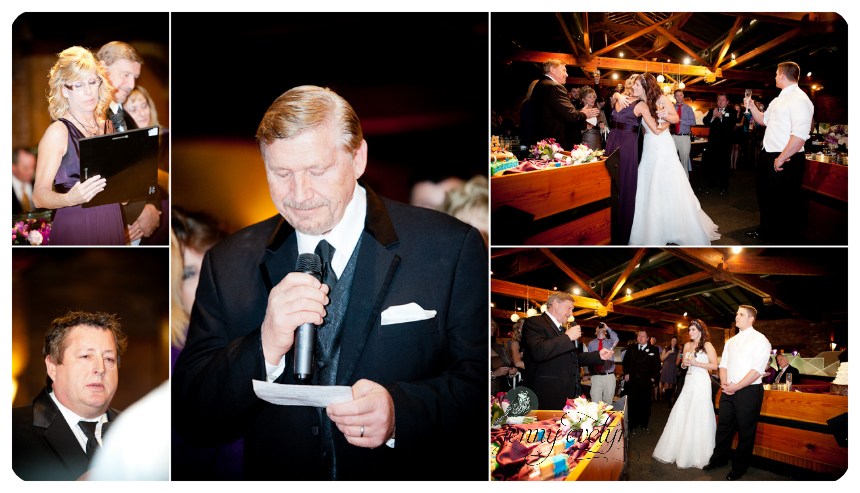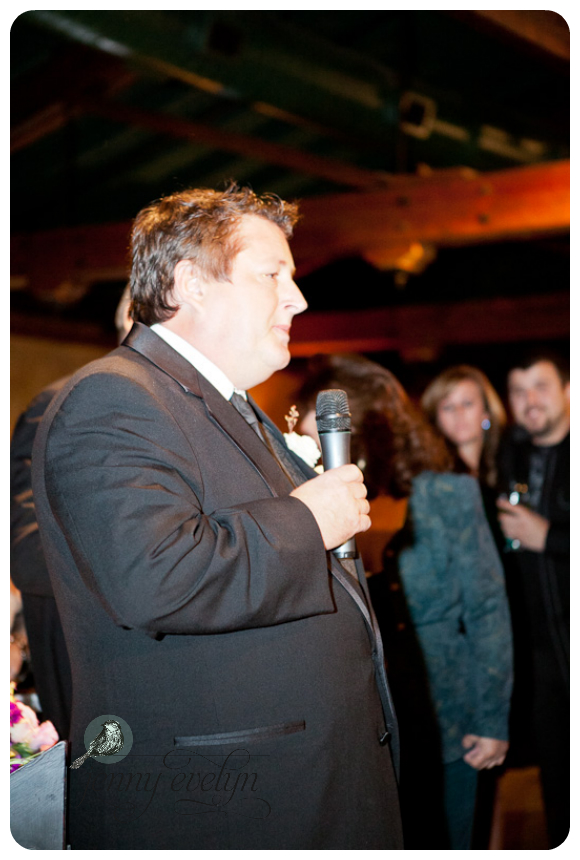 Tears of joy!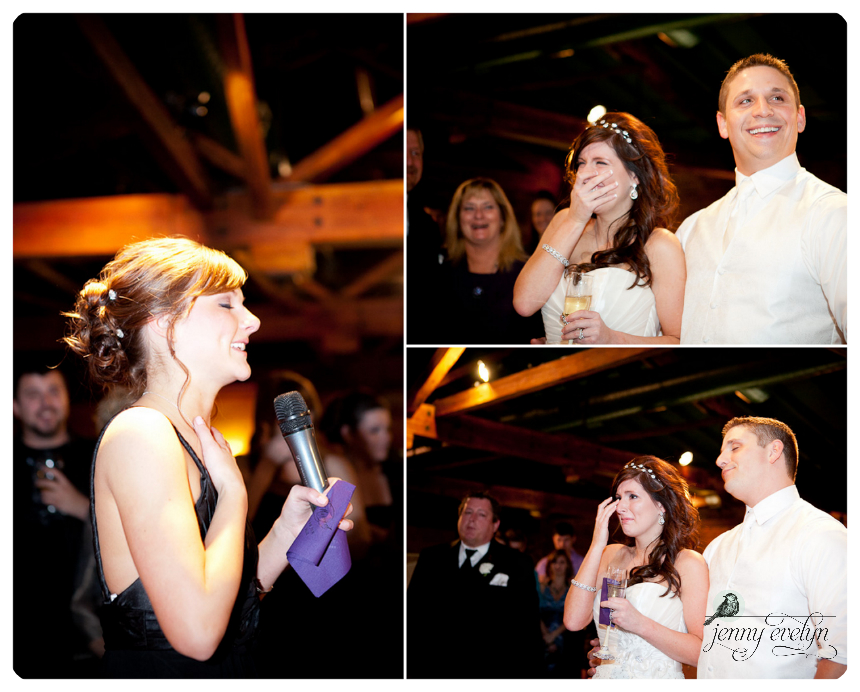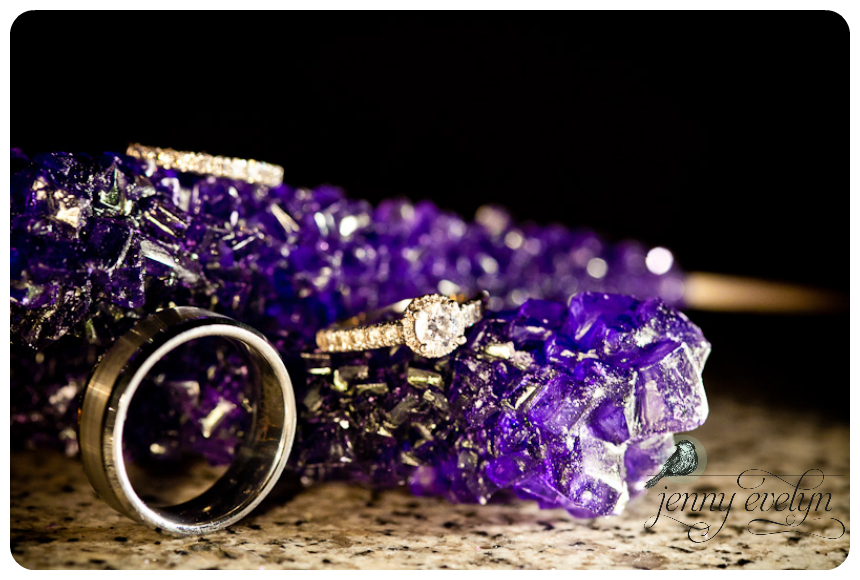 Some sweets from this sweet couple in their signature purple, of course!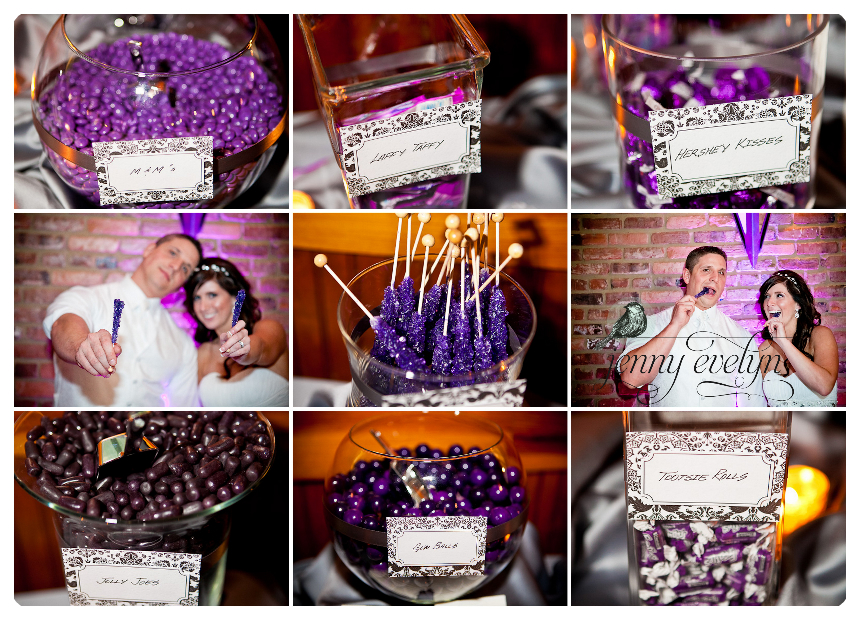 Hannah changed into her reception gown, and Jon had to steal a few kisses before they headed back to the dance floor.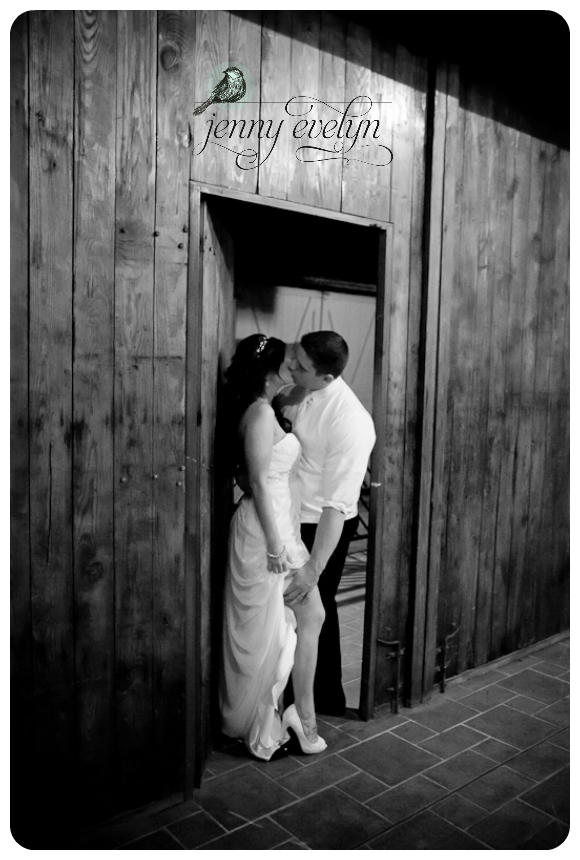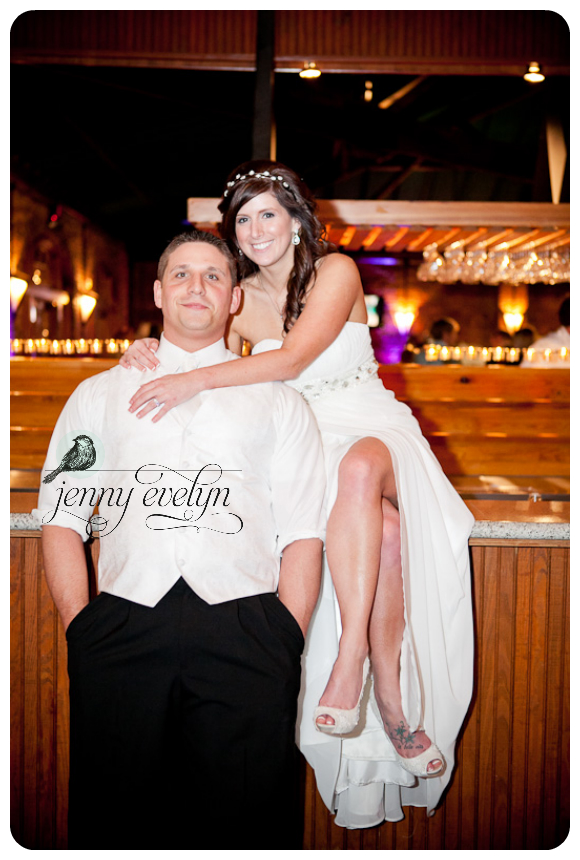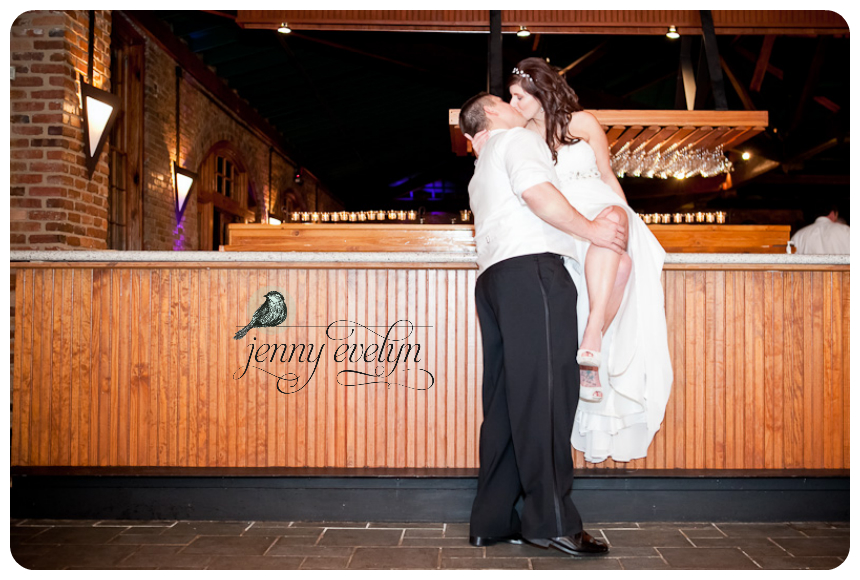 The dreamy purple arrangements were by Nectar and Co.   They had just the right about of bling to match Hannah's style!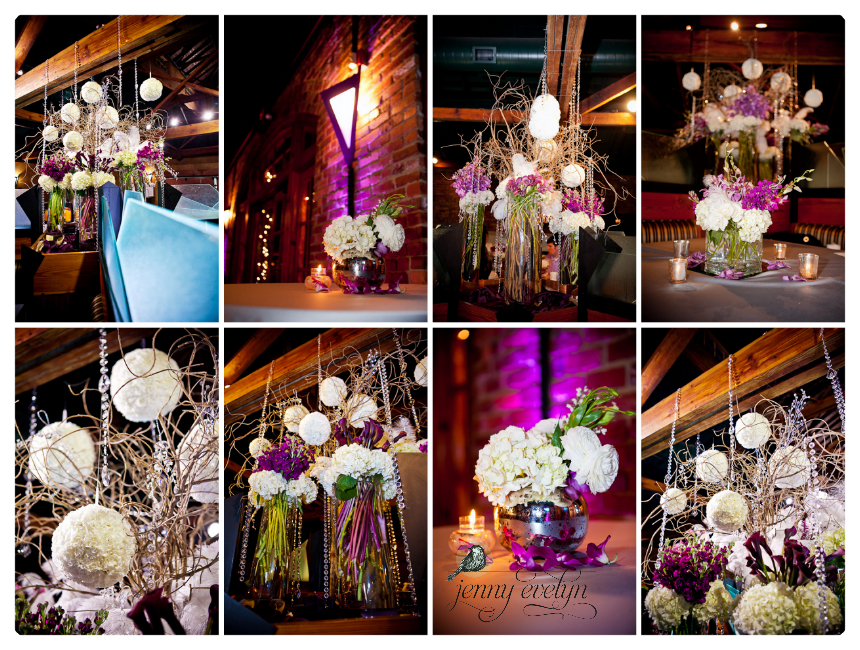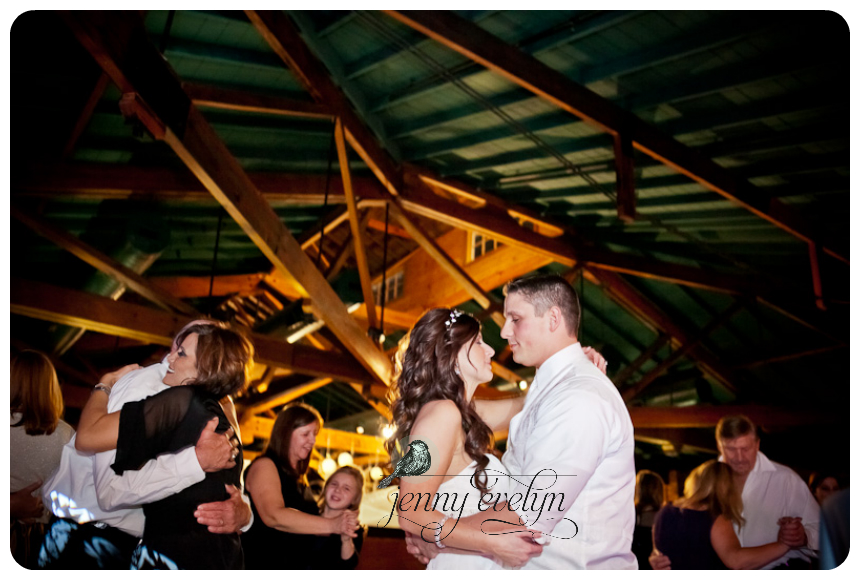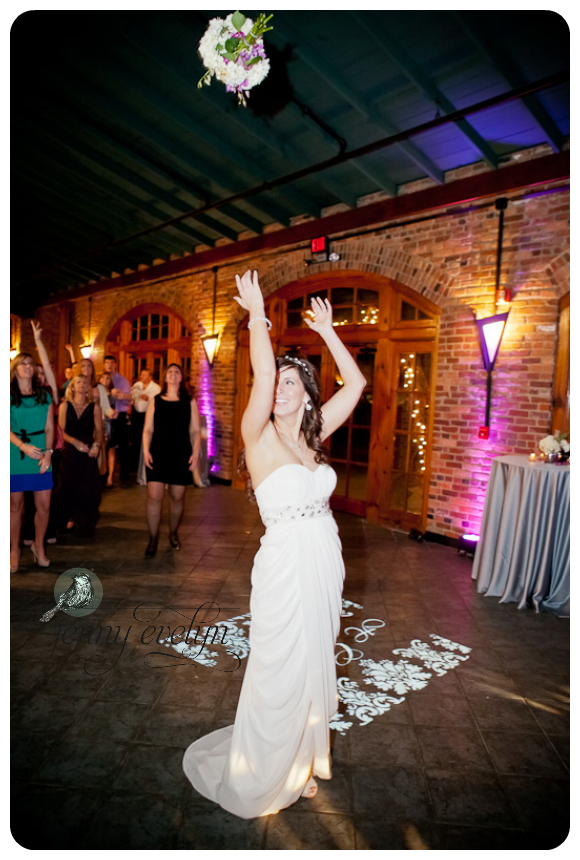 I had to post this… I have never met a couple so committed to Chapstick!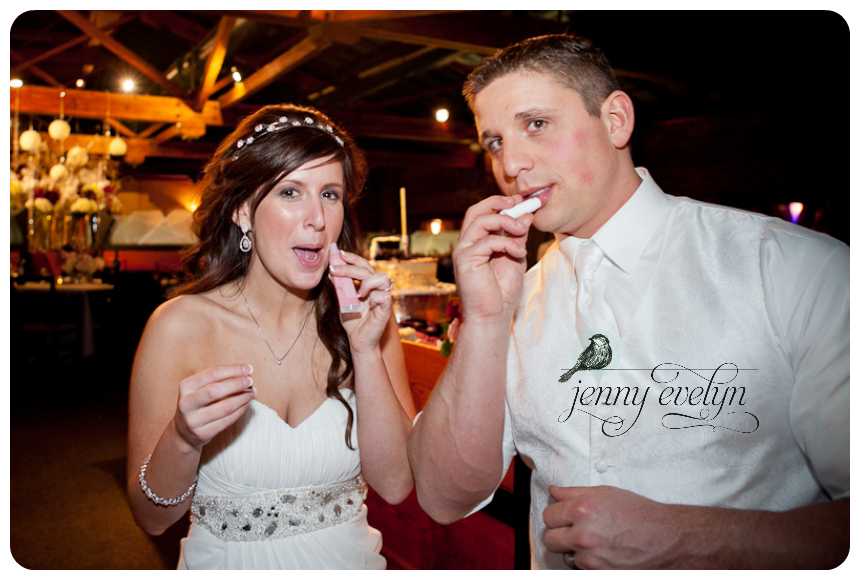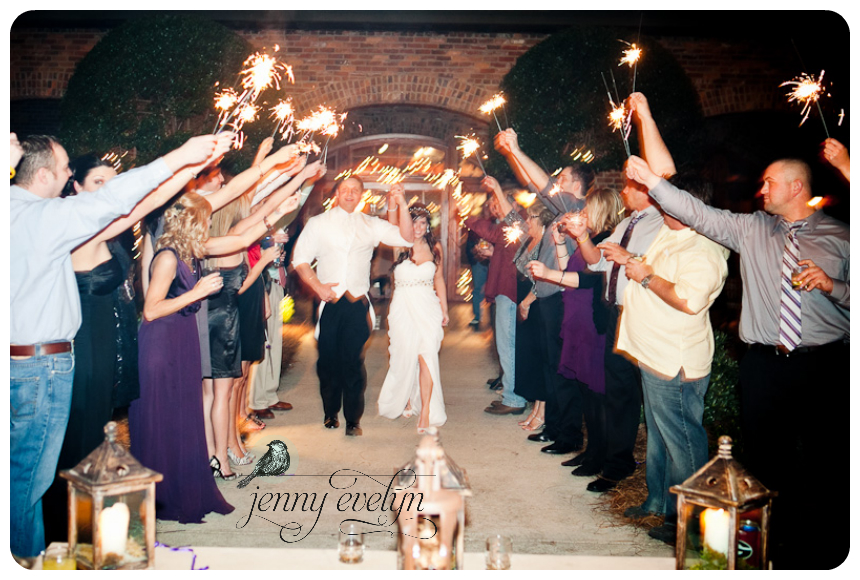 You know we had to have some fun with the sparklers before Hannah and Jon headed off for the honeymoon.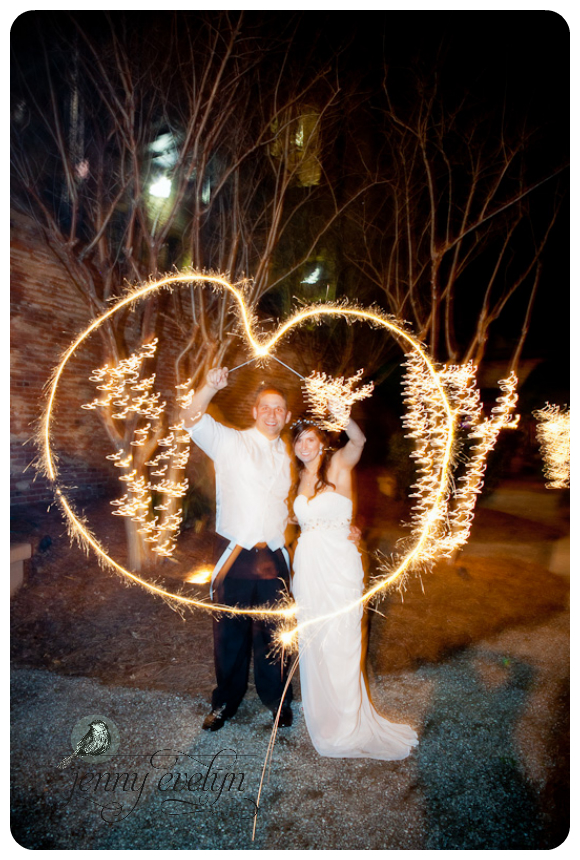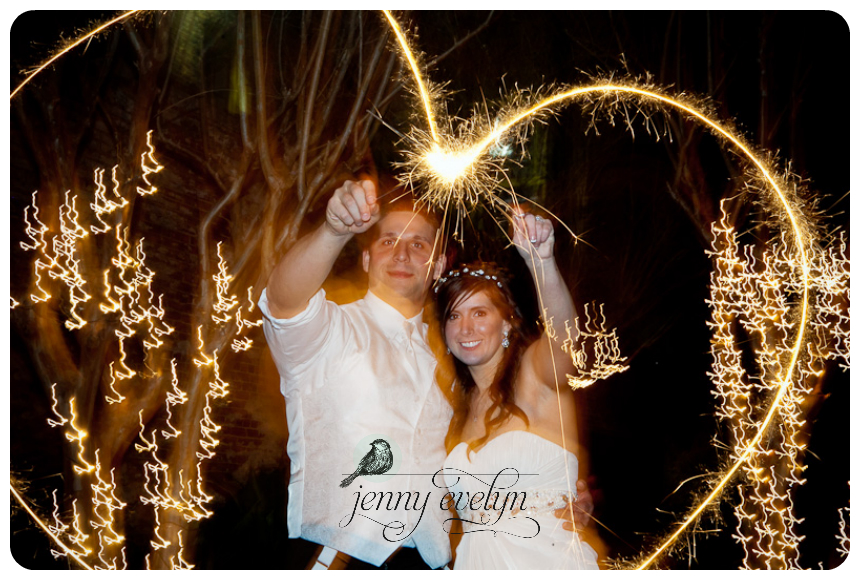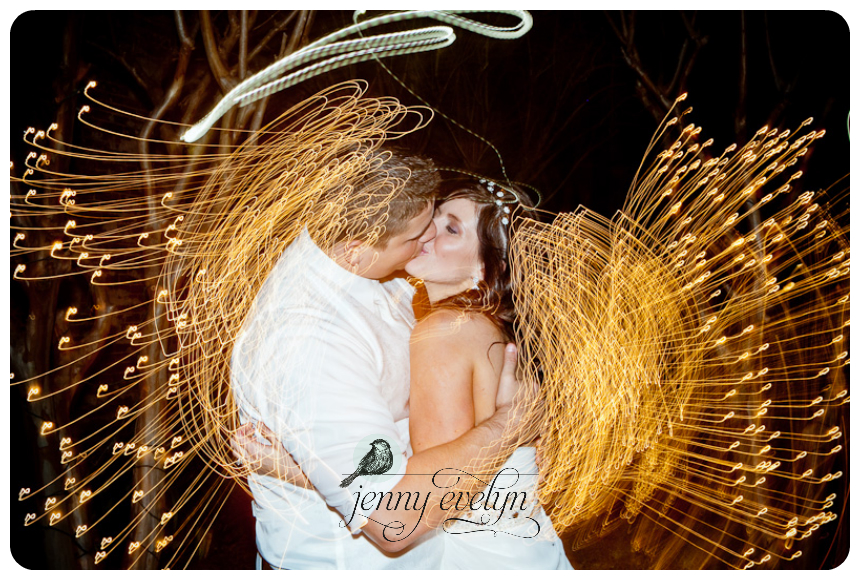 Thanks so much for having me as part of your day!  I cannot wait to share all your pictures with you!
Jenny Evelyn