Jenn & John John: God Gave Me You
January 12, 2012 |
I promised you some more fall goodness, and Jenn and John-John's sweet fall themed wedding won't disappoint!  They are such a sweet couple, and I had a great time photographing their special day.  They tied the knot at the First Baptist Church in downtown Vienna, GA, a quaint little southern town.  They had many friends and family to witness and celebrate their day.  Jenn is a Texas girl and met John John when she was growing up and she would come to Vienna to visit family. Who knew she would be meeting her future husband?  So onto the preview of their day!
Jenn's lovely gown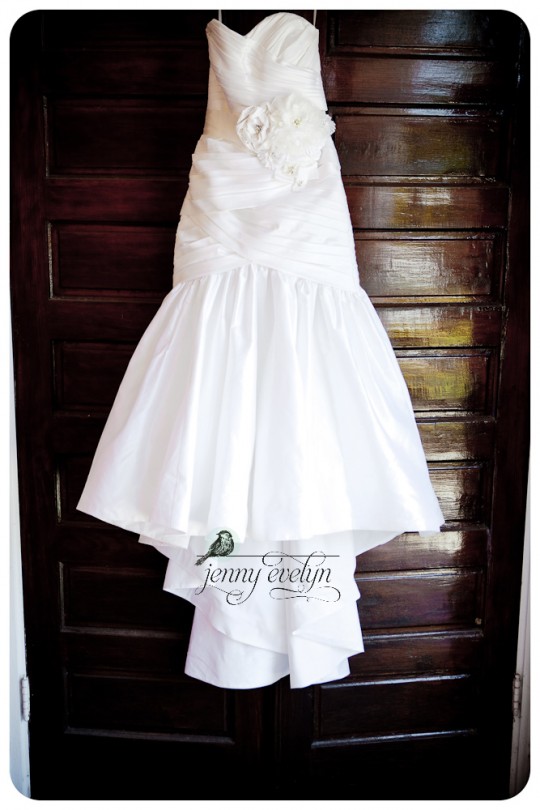 Love her belt of flowers!
Jenn had some sweet and sentimental details from her family's and from John-John's.  Her "something old" was the beautiful handkerchief that belonged to John-John's great grandmother, MaMa.  Her "something new" was her beautiful gown.  Her "something borrowed" was her mom's diamond bracelet.  Her "something blue" was her garter.  And you've gotta love Jenn's blinged out heels!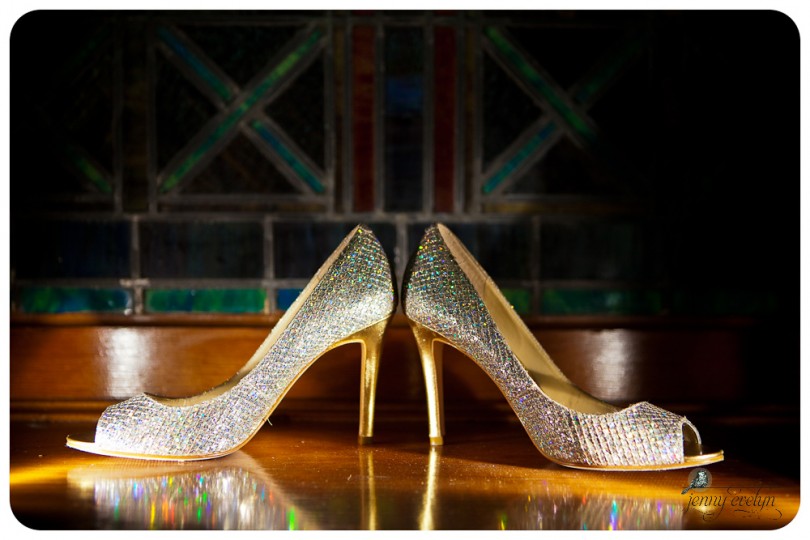 When Jenn finally moved from Texas to Georgia, her mom stuck a $50 bill in the ashtray, just like in the Carrie Underwood song, "Don't Forget to Remember Me."  Jenn kept the $50 as a way to remember how special her relationship with her mom is and how much she loves her.  Of course, Jenn carried the $50 with her bouquet on her wedding day.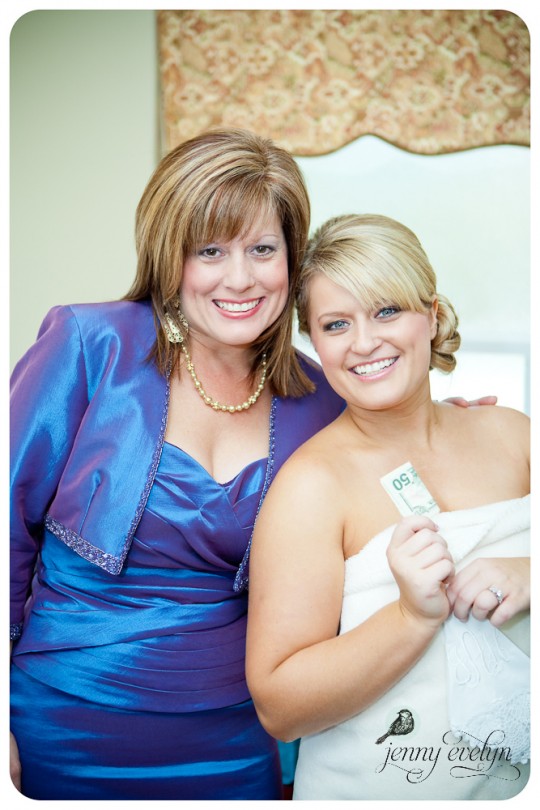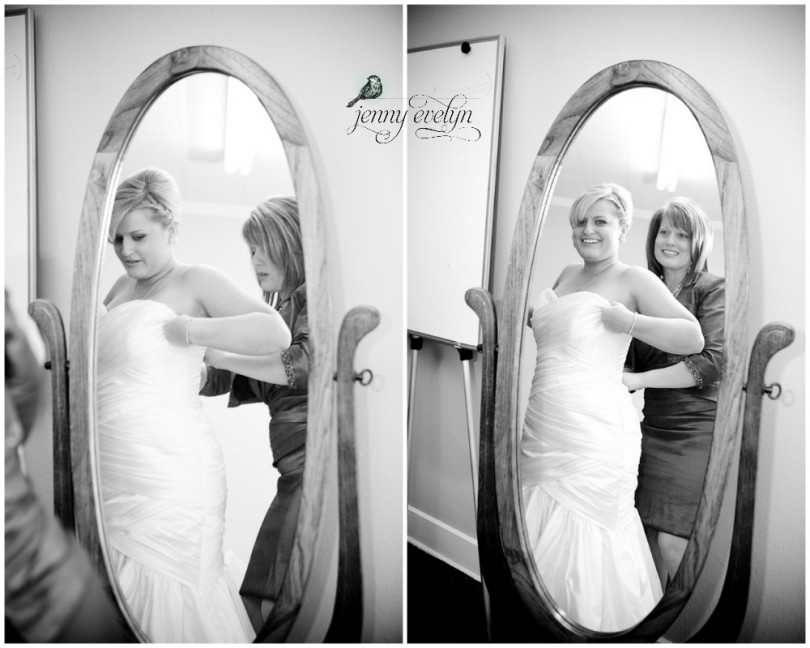 Jenn's MOH helped her with her jewelry!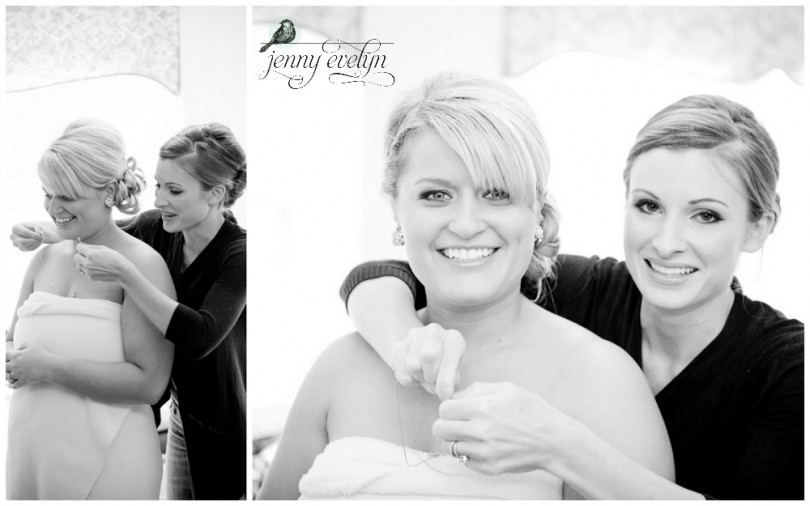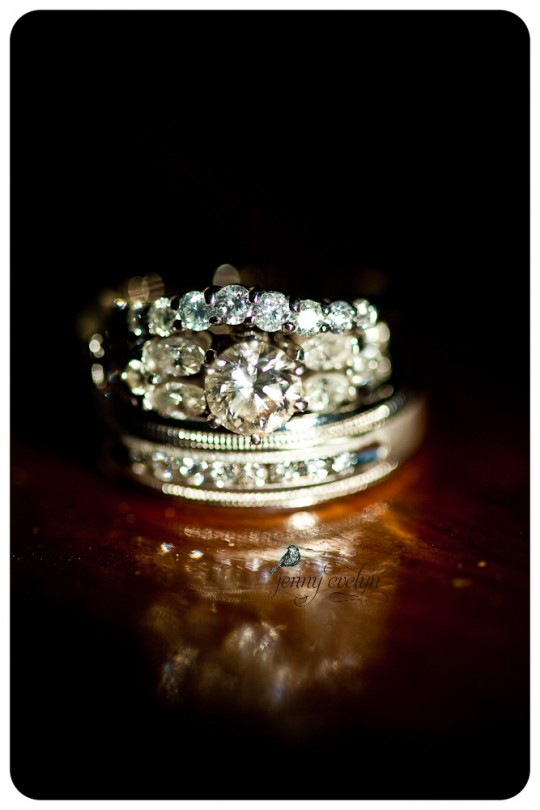 Jenn and John-John had a sweet first look at square right across from the church on Church Street.  Love the street sign.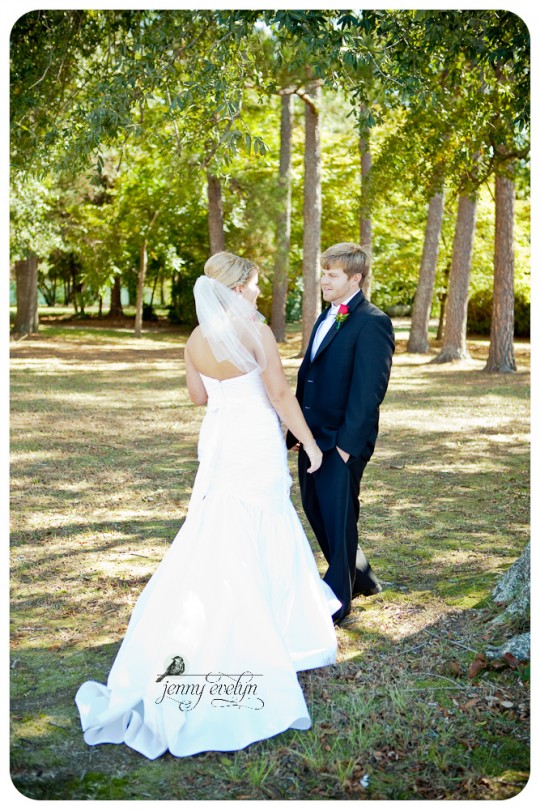 John-John checking out his bride.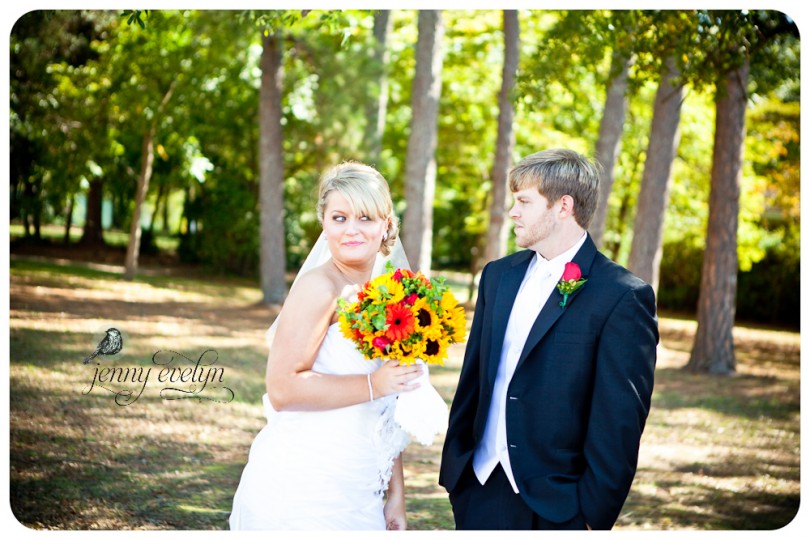 A few romantics in the beautiful sunlight!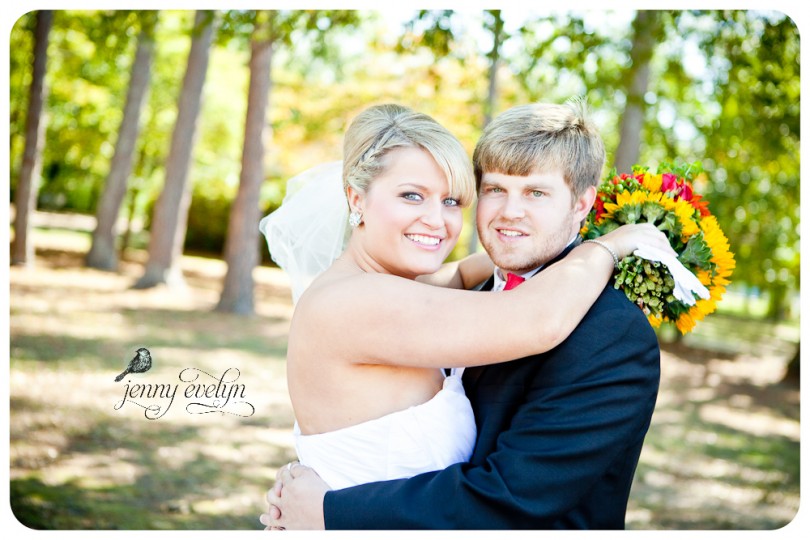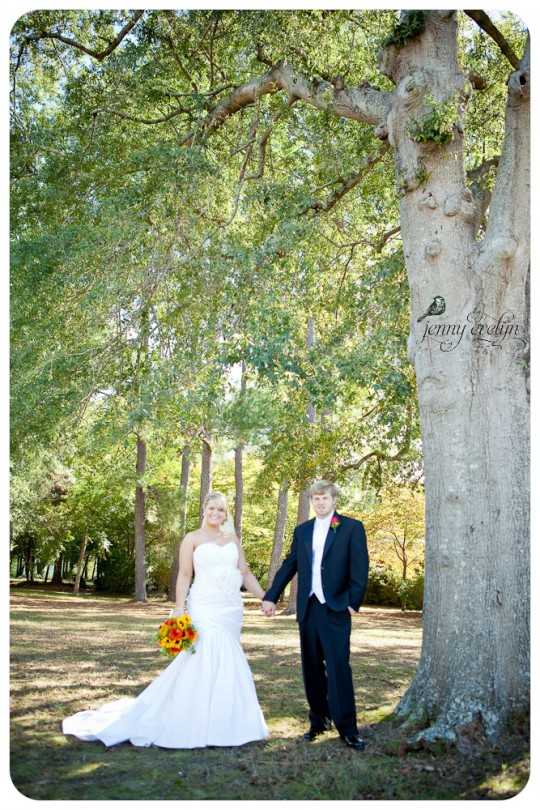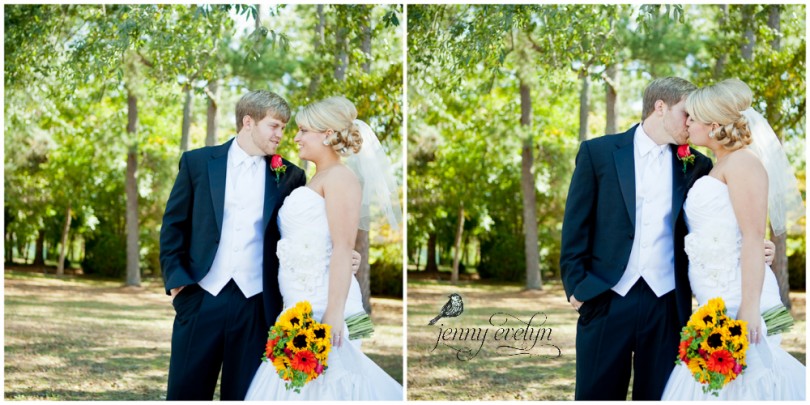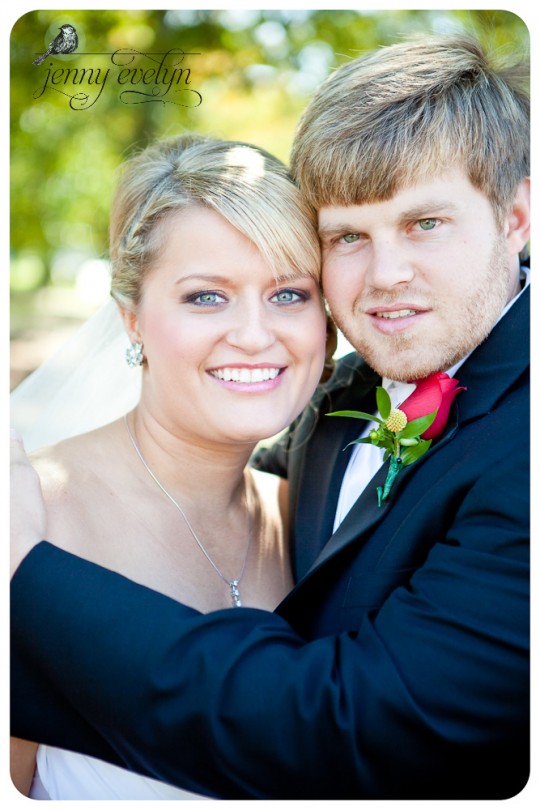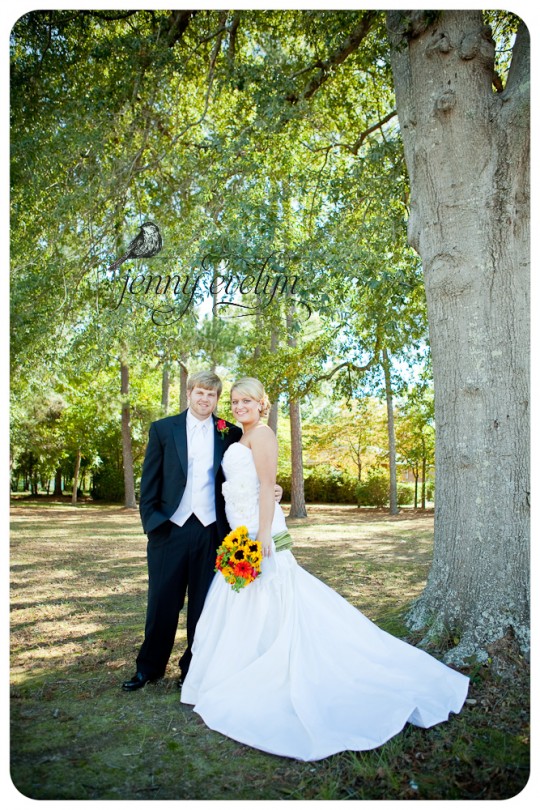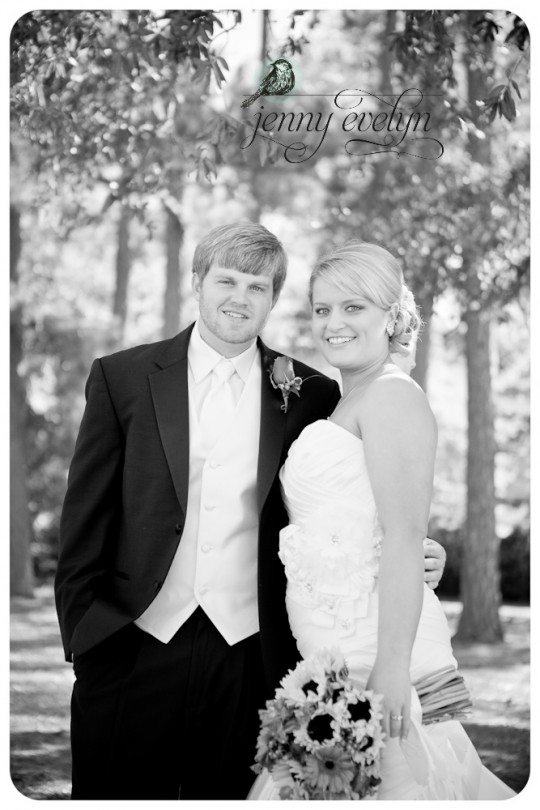 Jenn is such a gorgeous bride!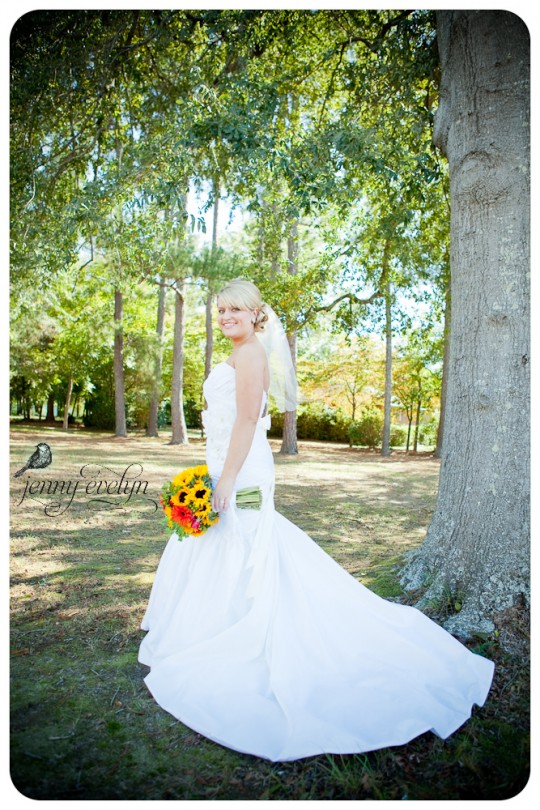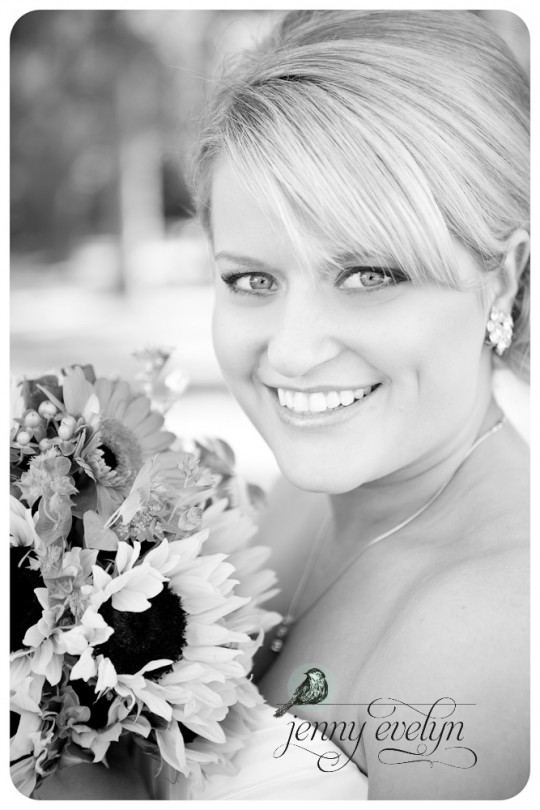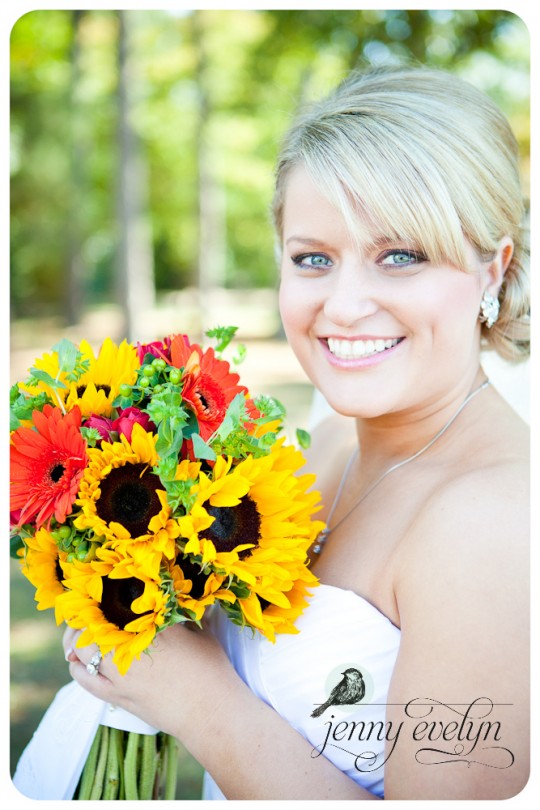 Jenn's beautiful fall themed bouquet was created by Debbie and Christie Williams at Vienna Flower Shop. Check out the heart mom wrote on the $50.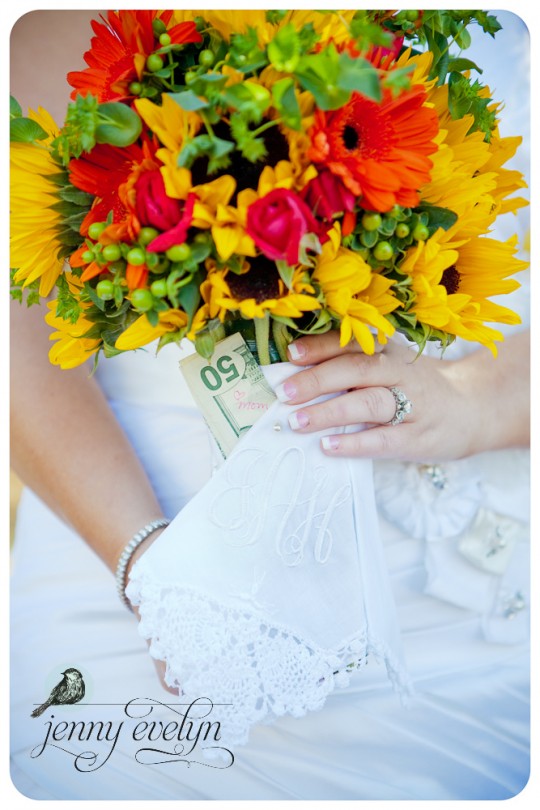 The handsome groom, John-John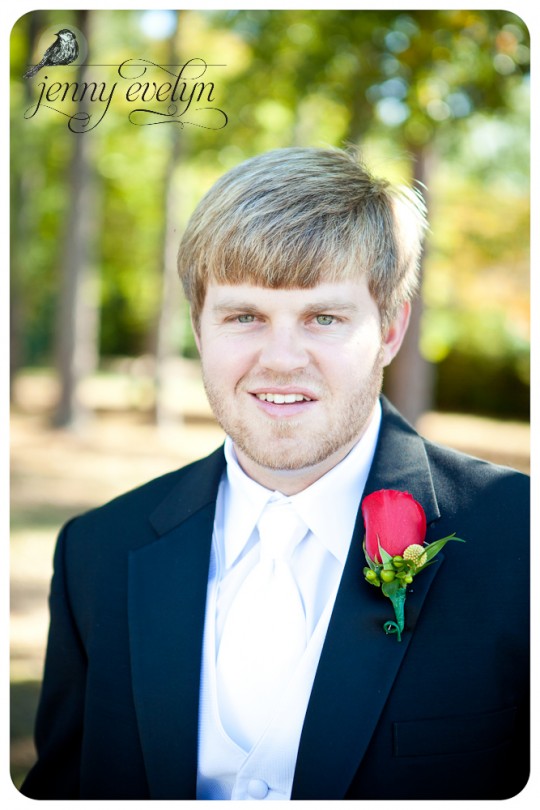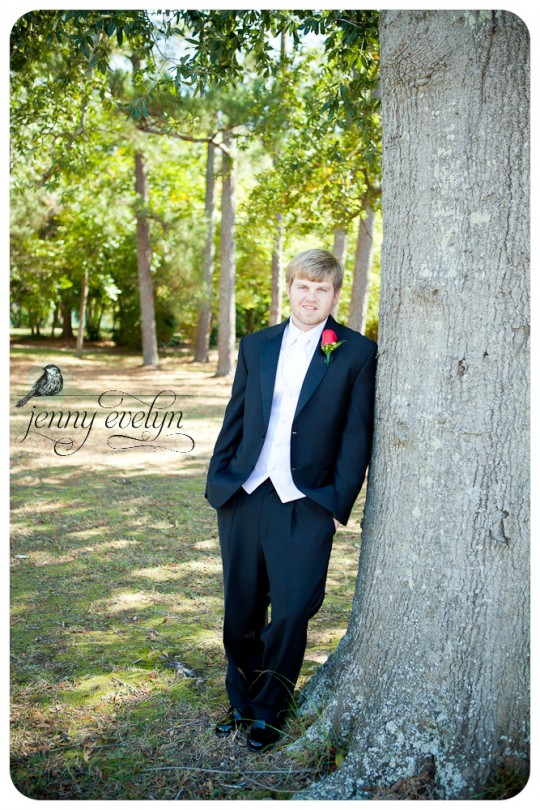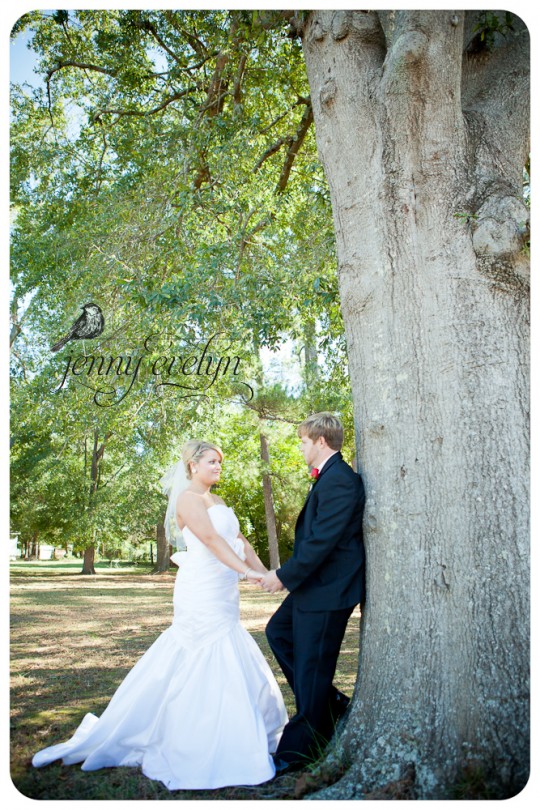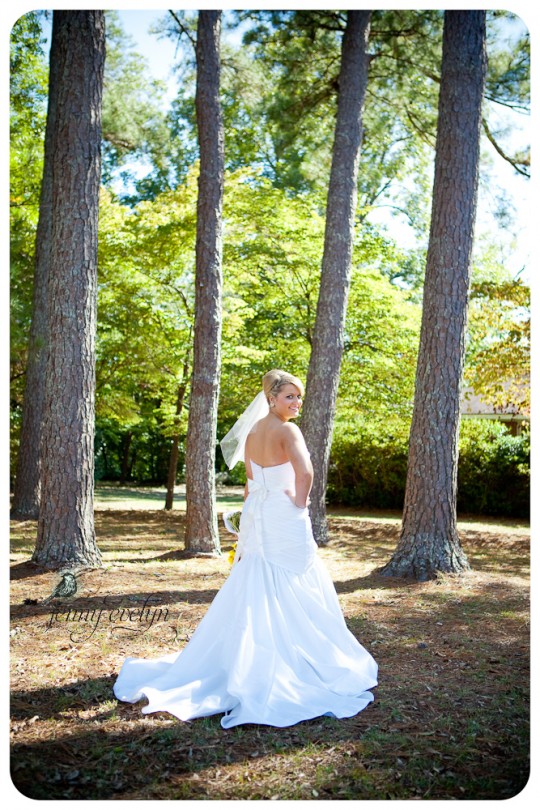 The pines were perfect for this shot!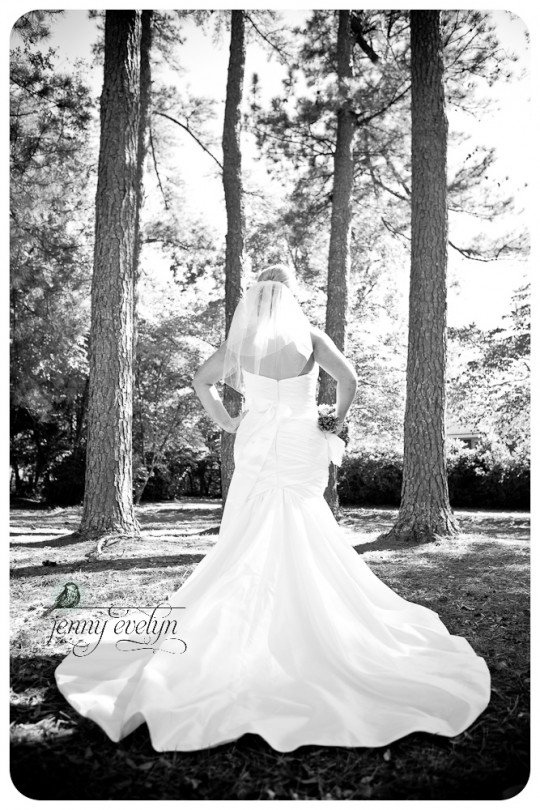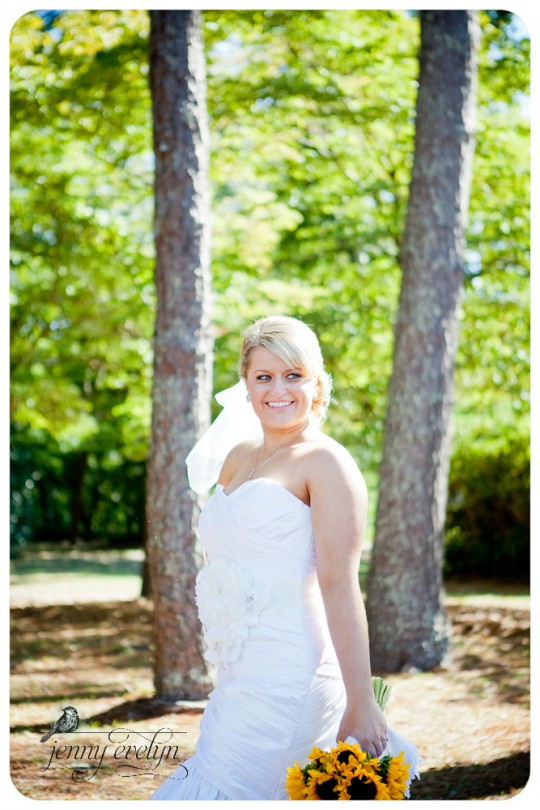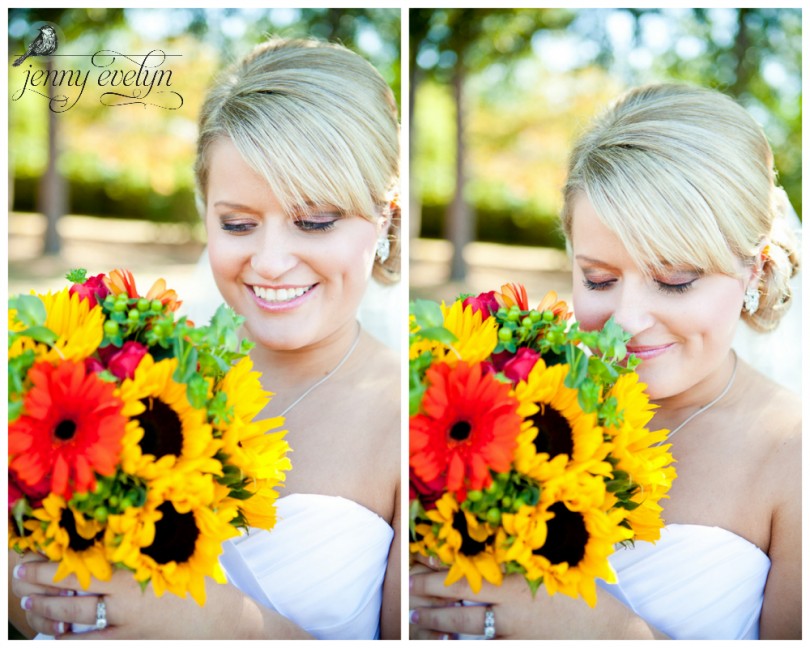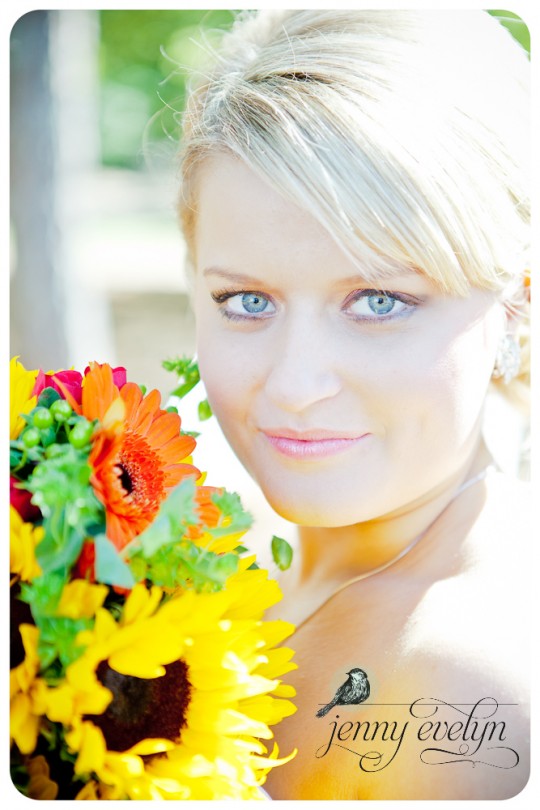 Lovin' all the bright colors!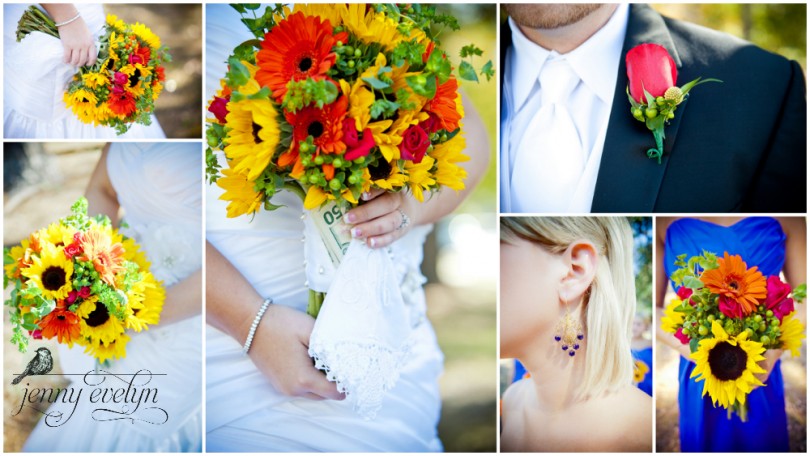 What a great group of friends!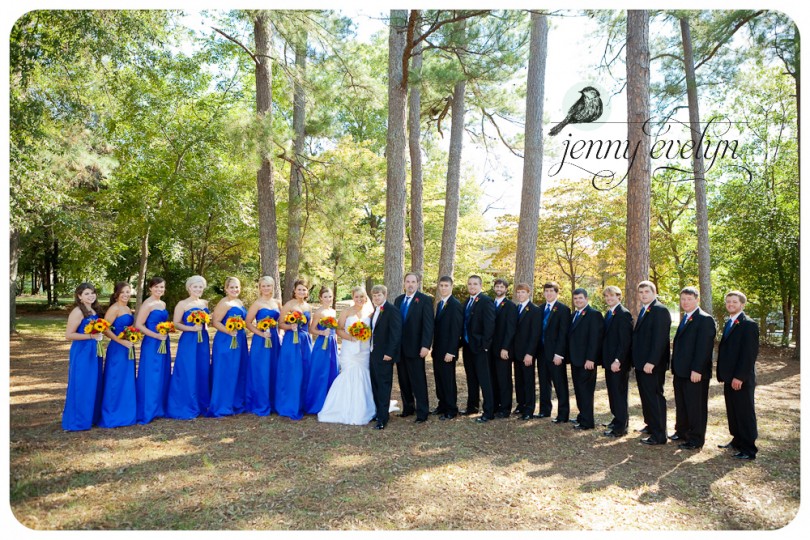 Who's excited to get married??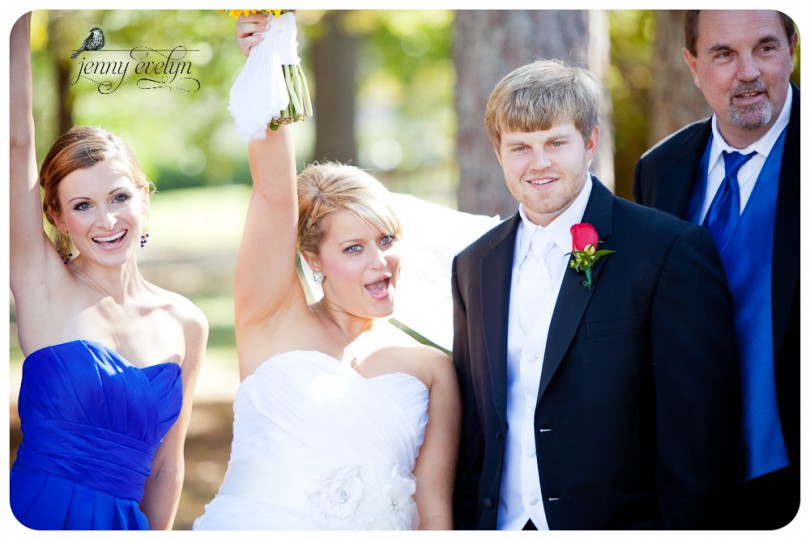 Jenn and the ladies, aren't they adorable?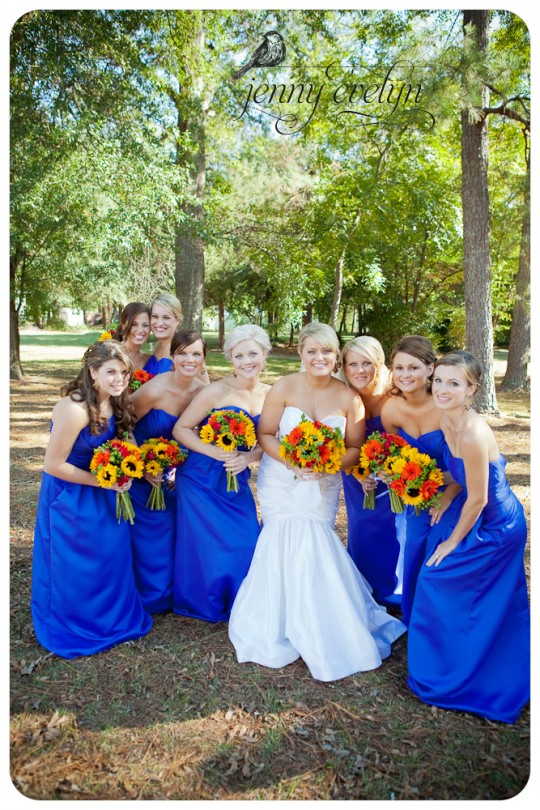 The groomsmen, so smooth in their shades.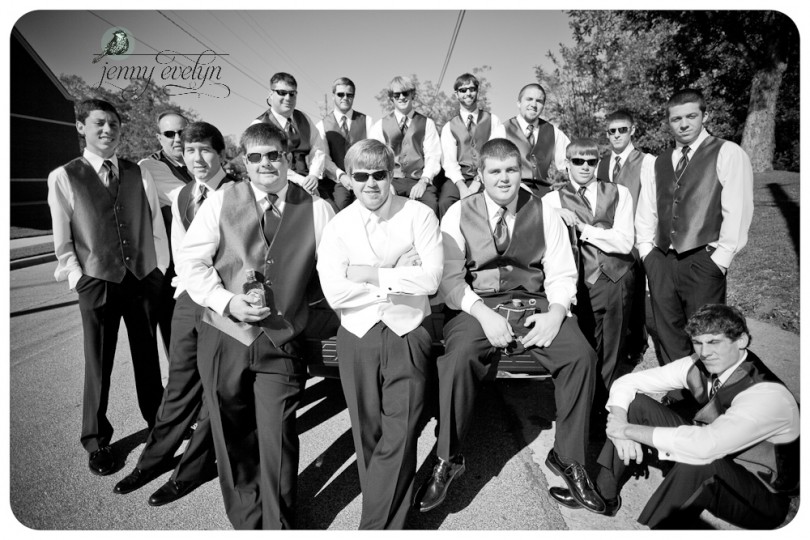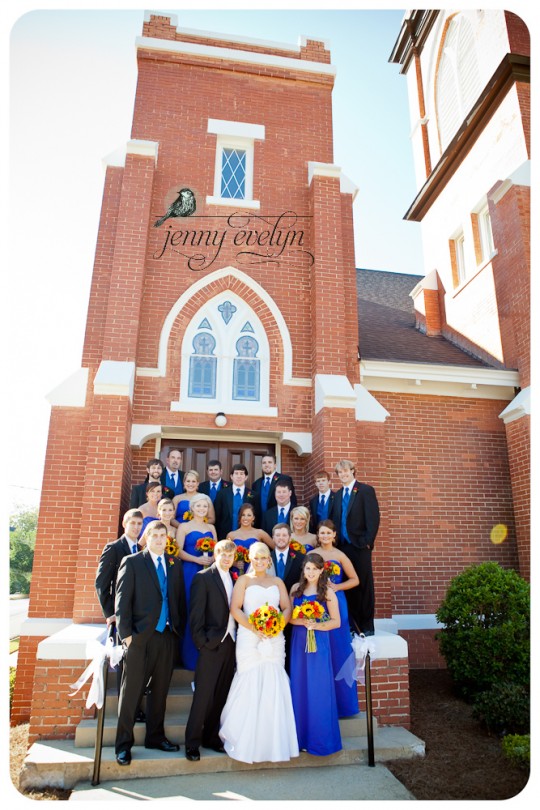 I love this series in front of the church doors!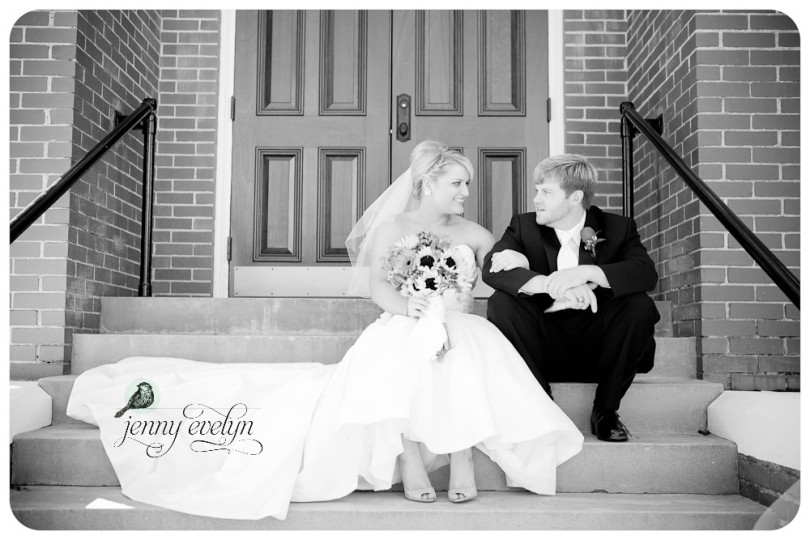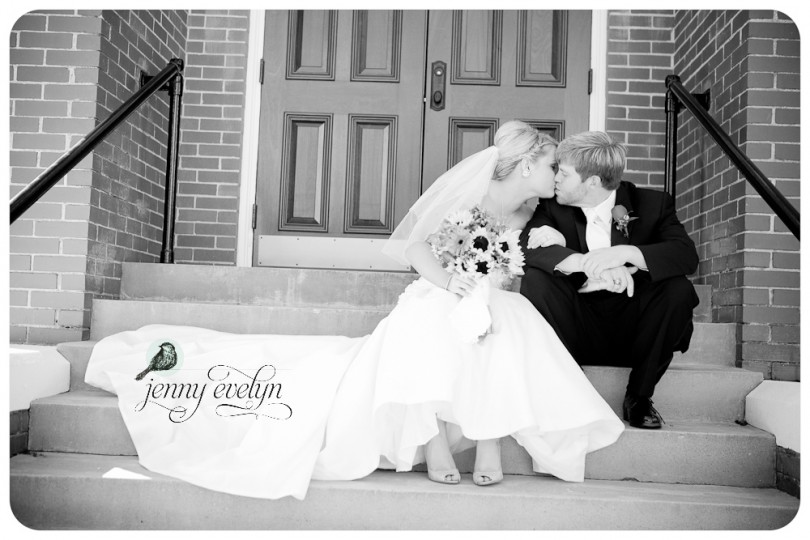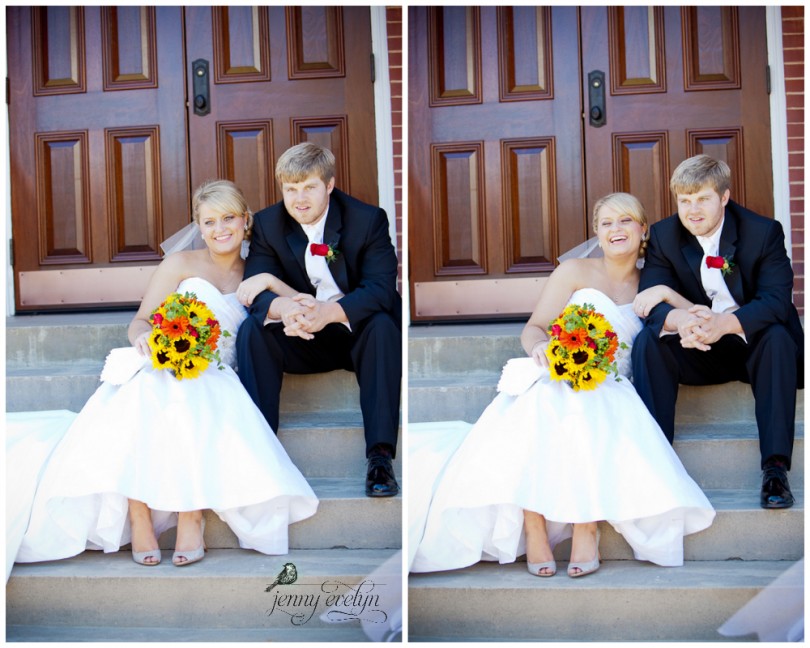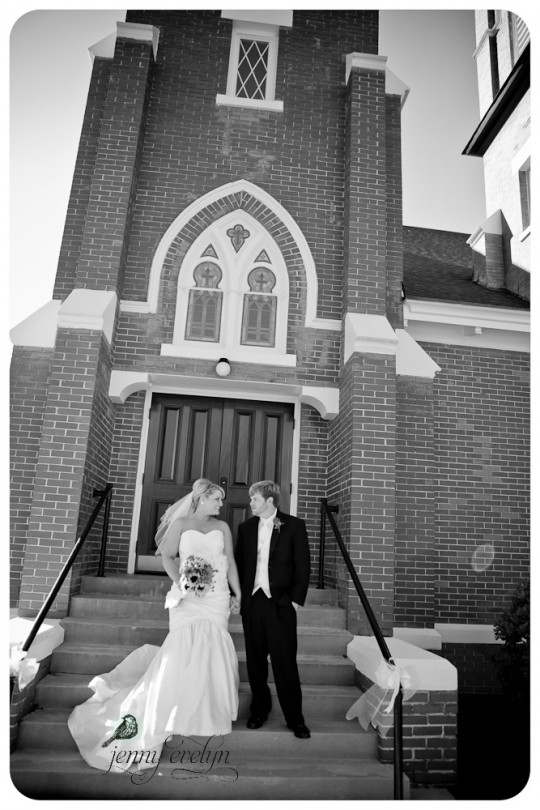 Such an elegant bride!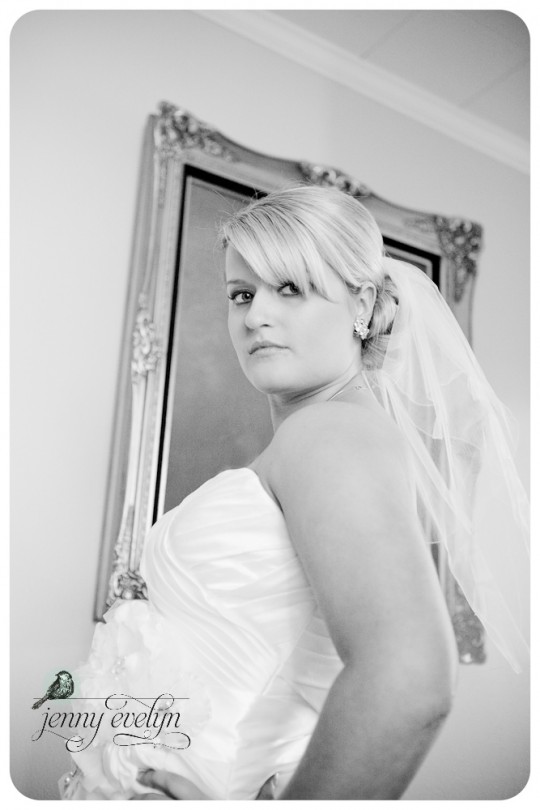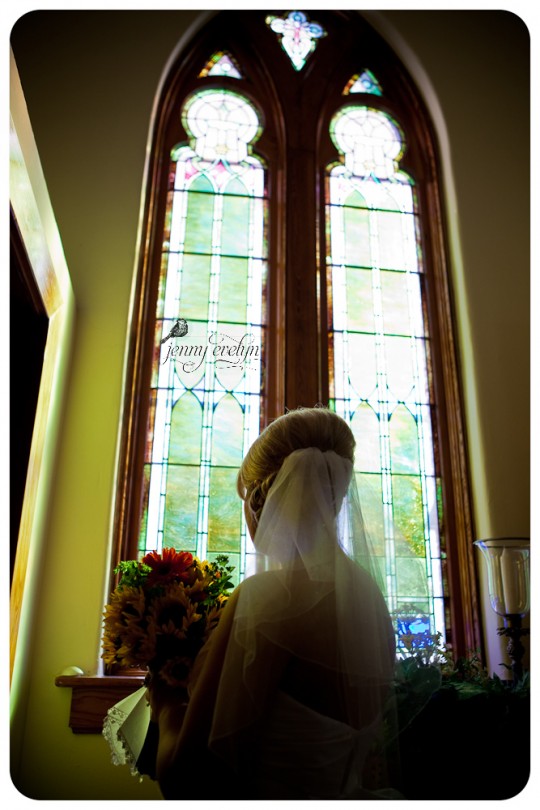 Jenn is just stunning.  I kept finding beautiful light for more bridals!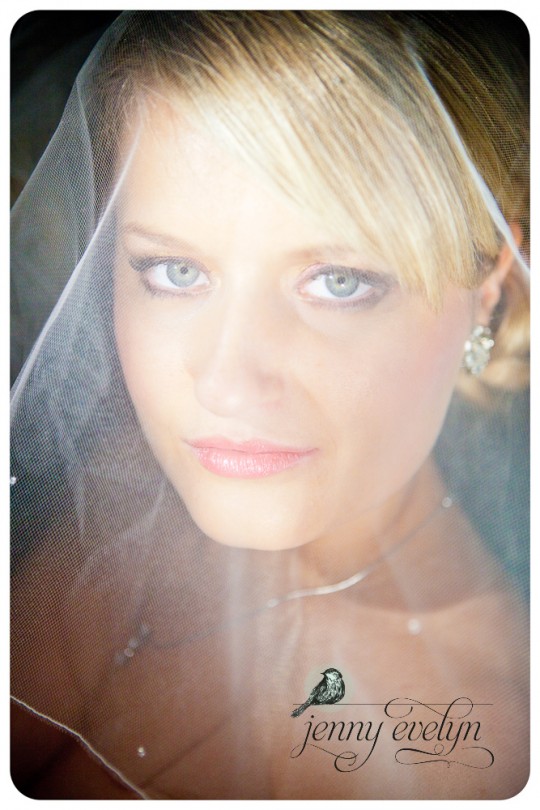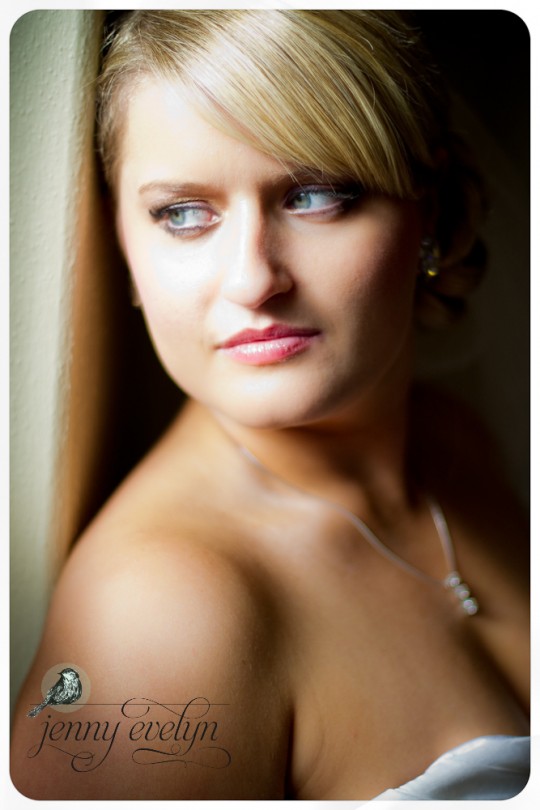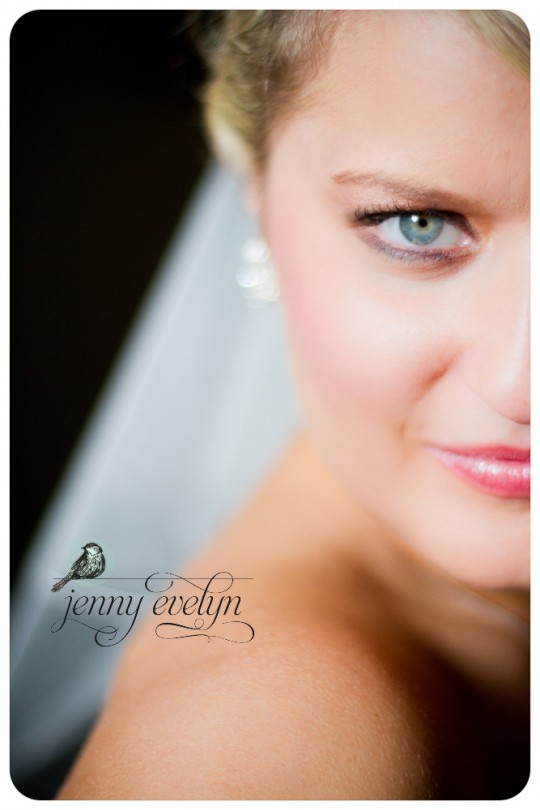 The couple's signature color was cobalt blue, and the ceremony was decorated with blue bonnets, the state flower of Texas.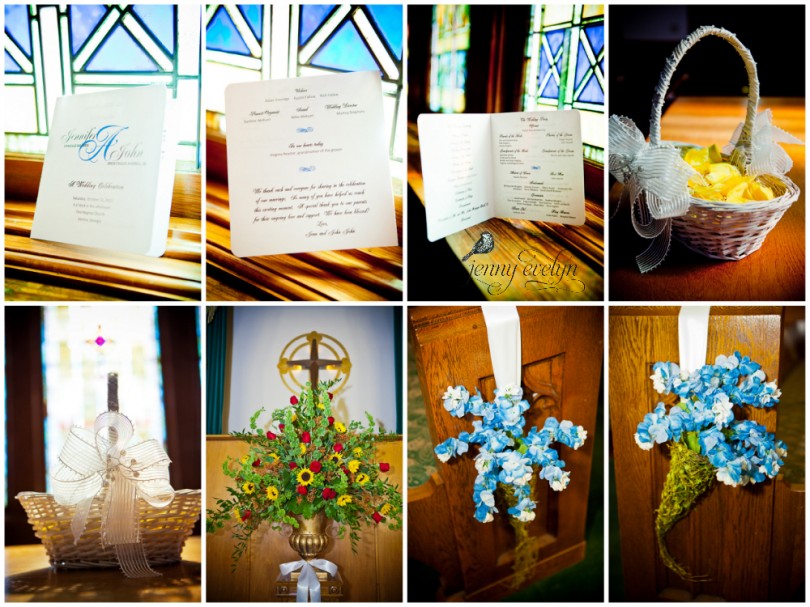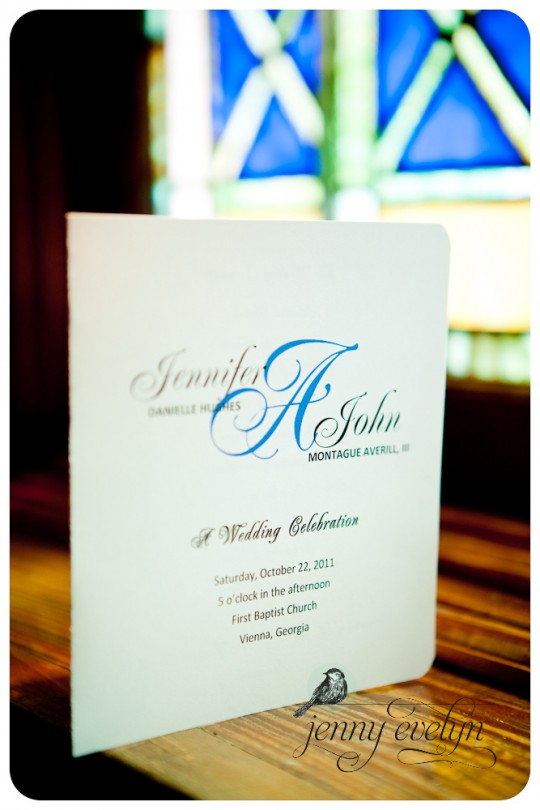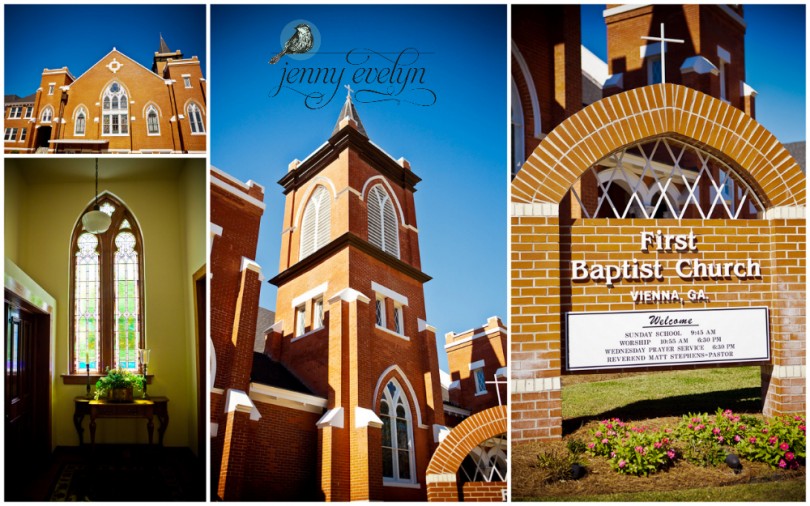 How cute is this little ring bearer??  He carried a Holy Bible that is special to the couple!  They also gave all their parents and grandparents custom handkerchiefs for the ceremony that were monogrammed with the couple's name and wedding date in cobalt blue.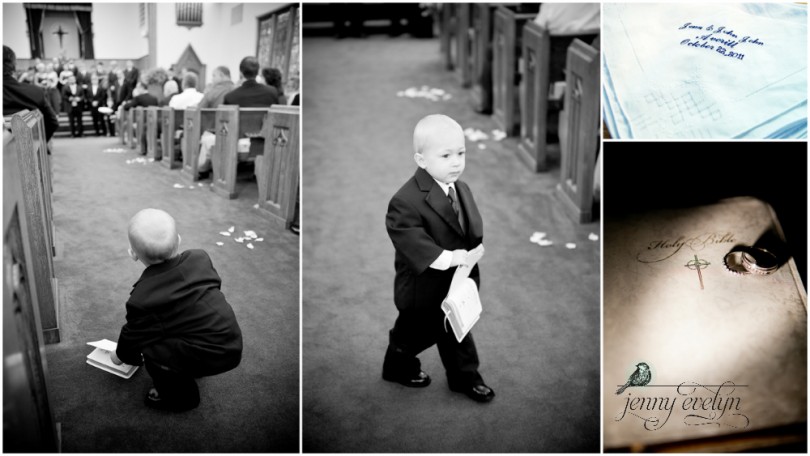 Jenn's dad and step dad walked her down the aisle.
The vows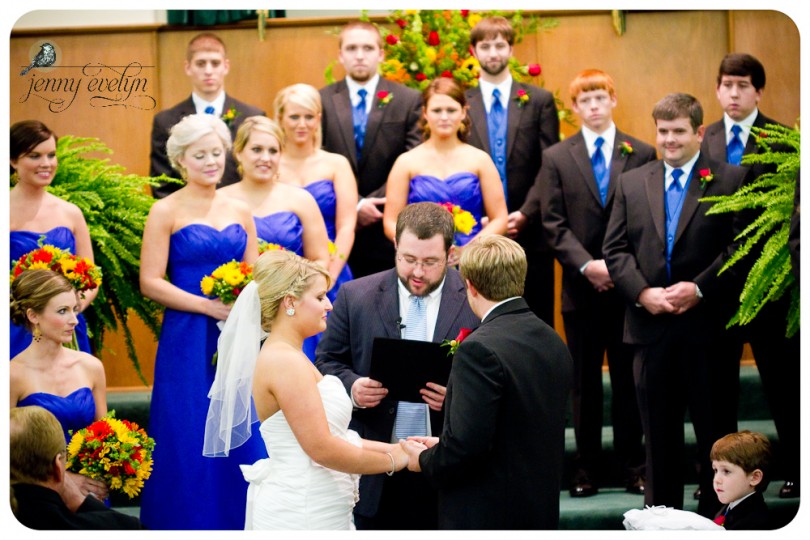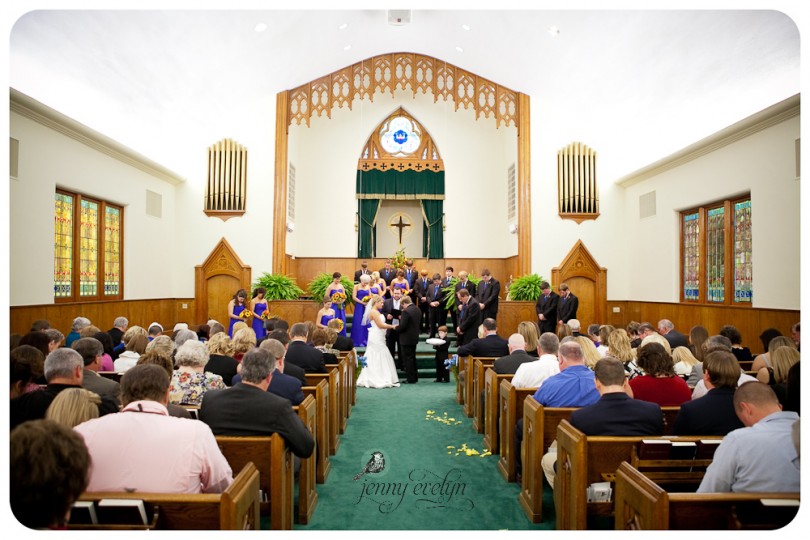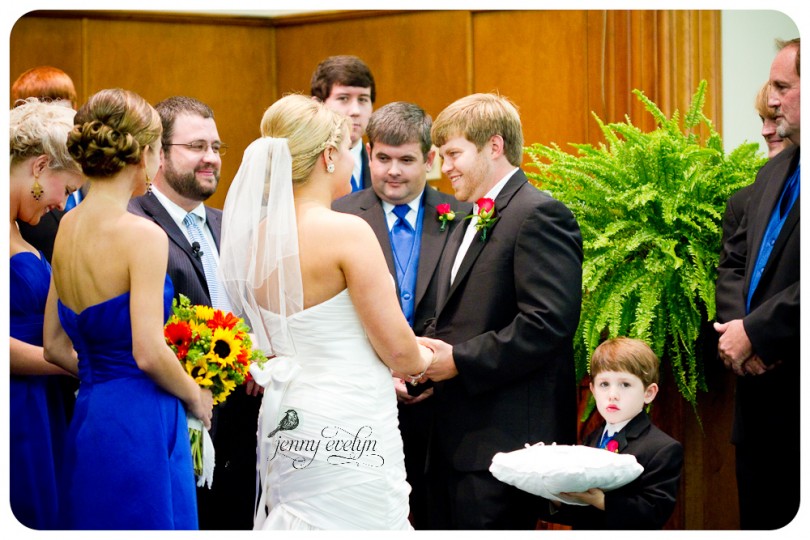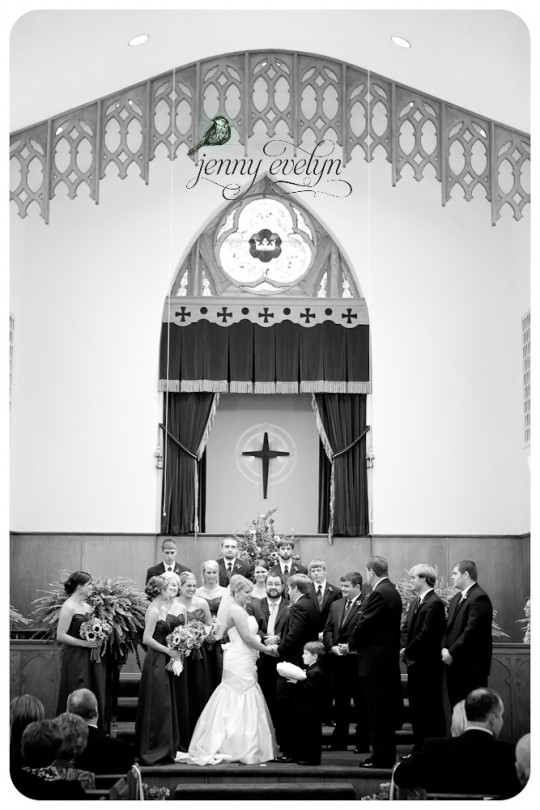 I just love how expressive Jenn is.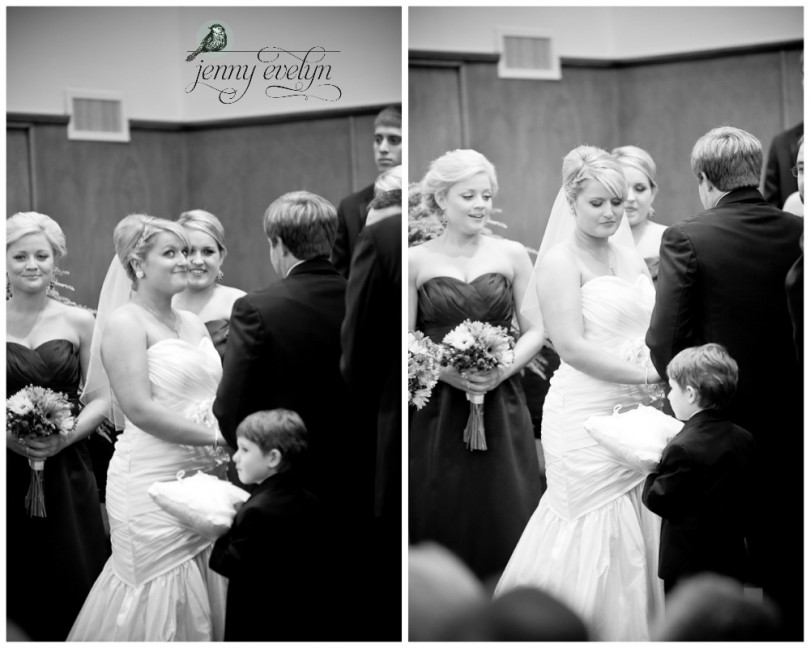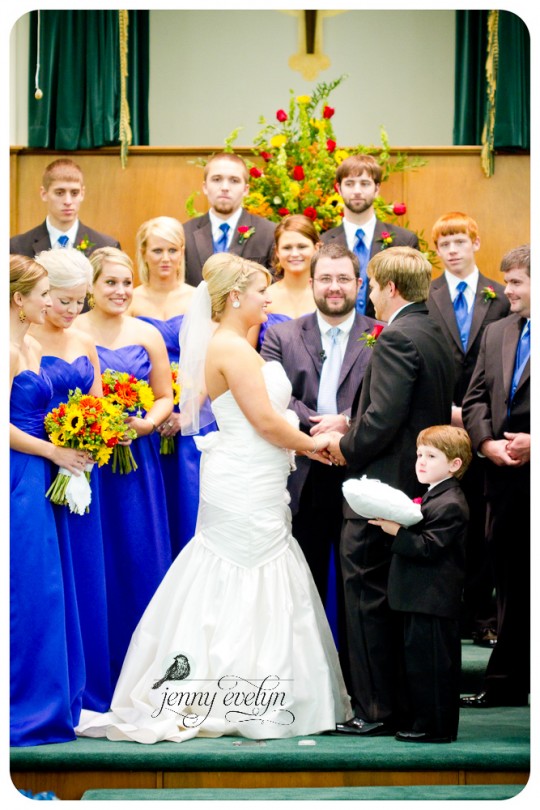 Rings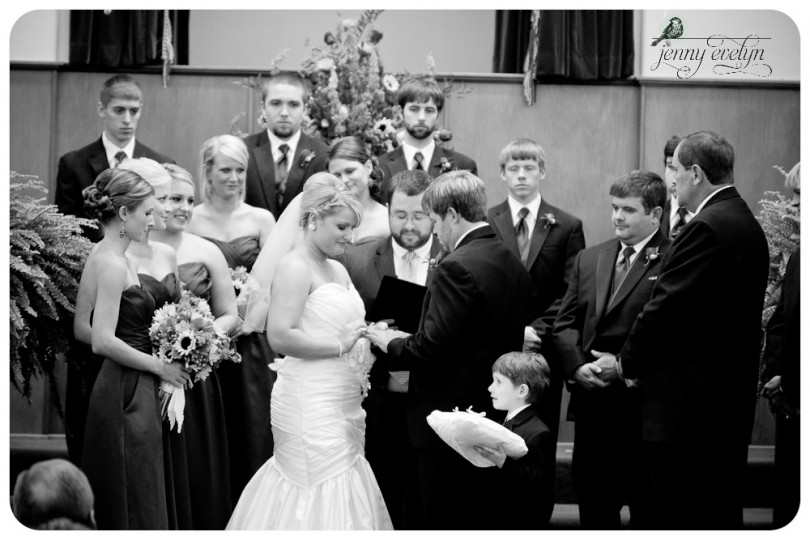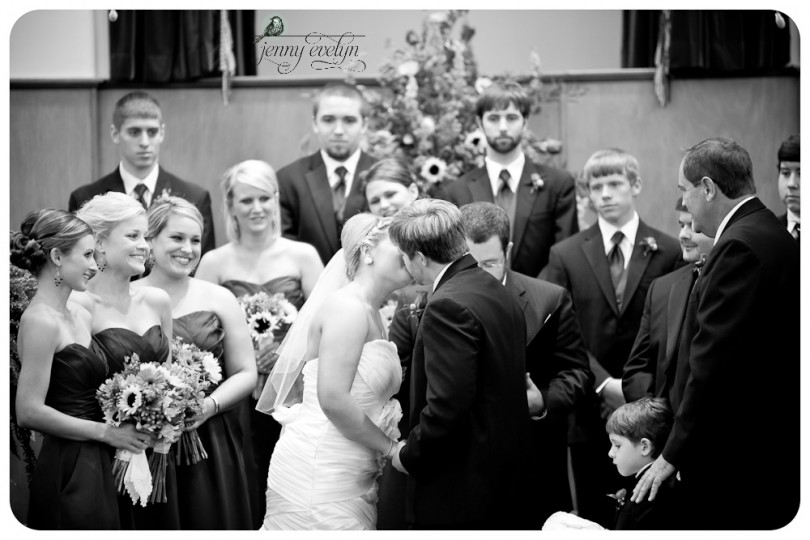 The new Mr. and Mrs. John-John Averill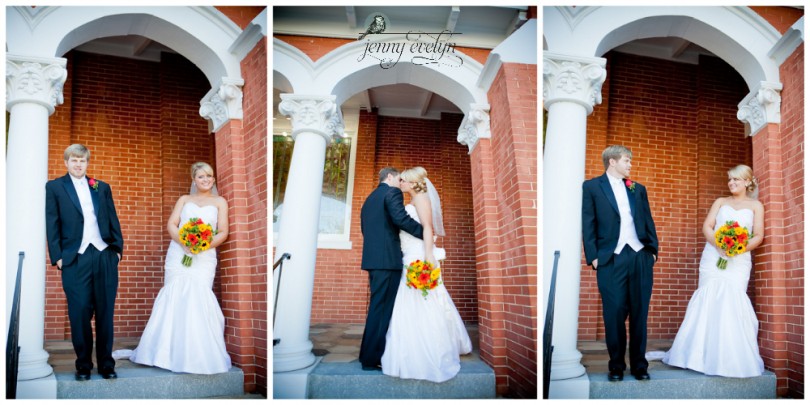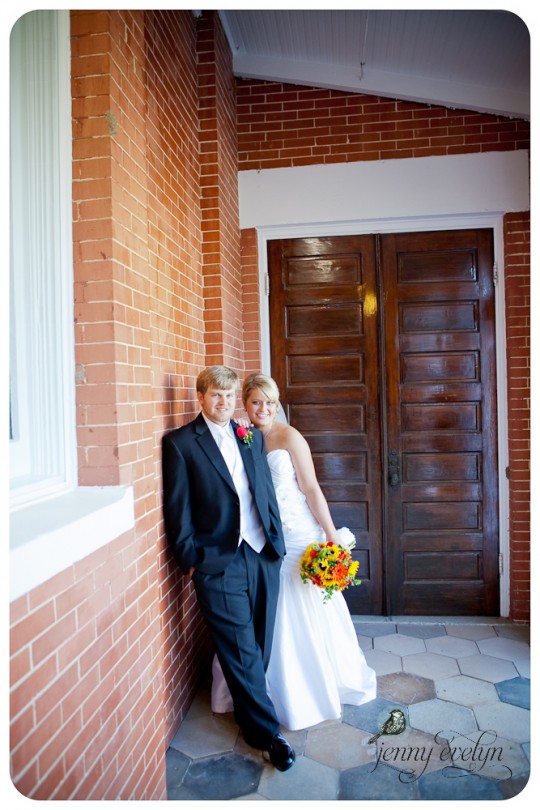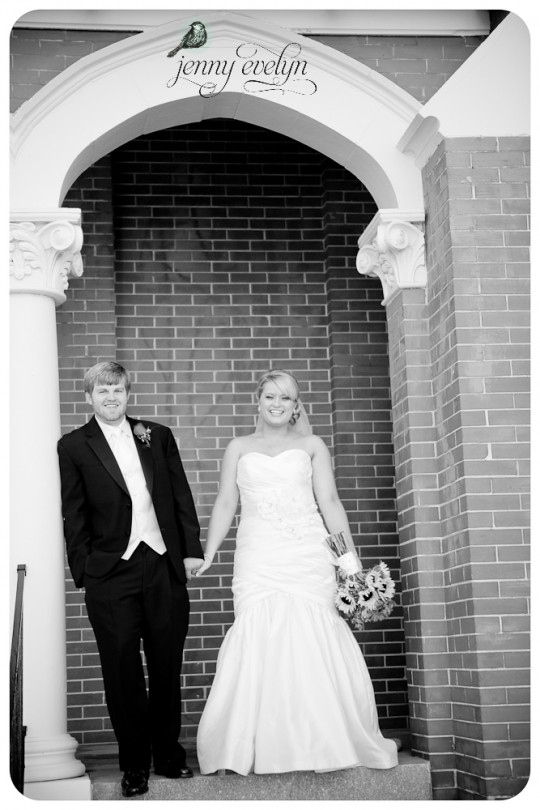 Jenn's daddy got her cherry red "69 Camaro running just in time for the new couple to ride to the reception in on their day.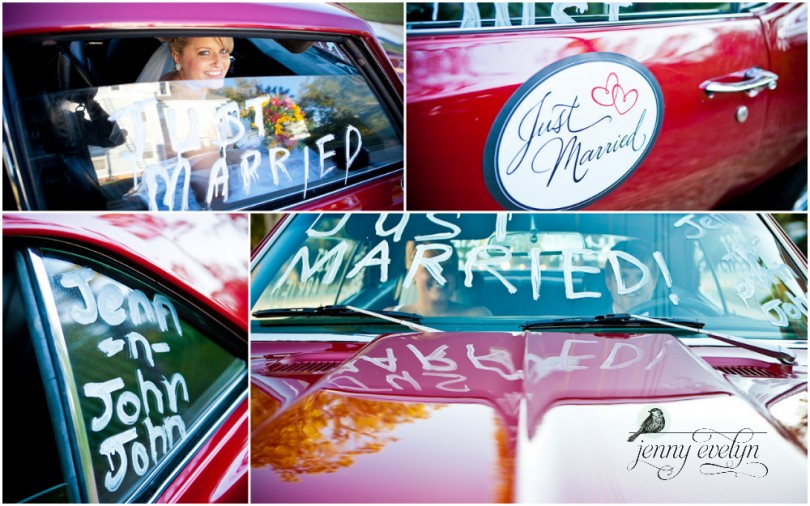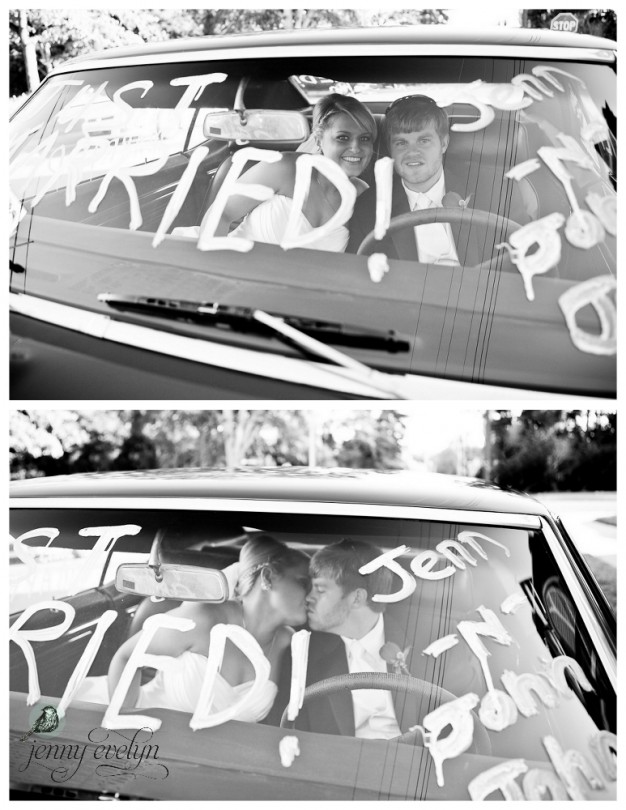 We had to stop on the way to the reception and snag a few shots in the beautiful golden light!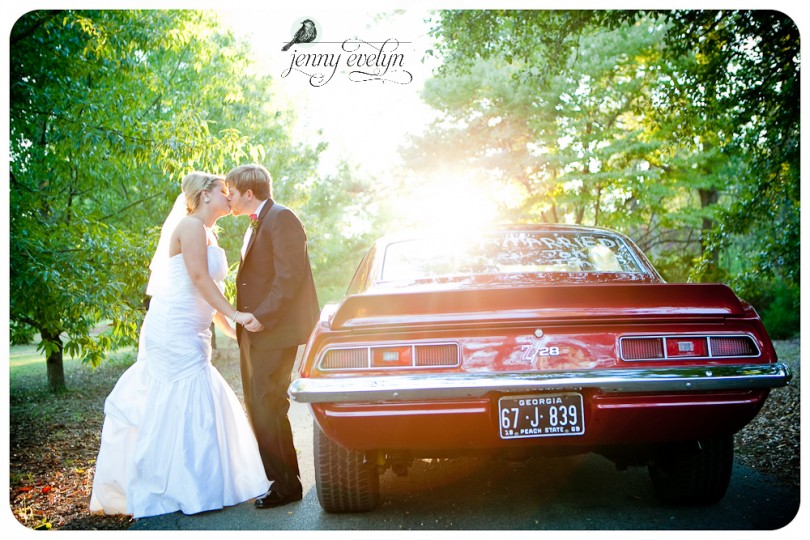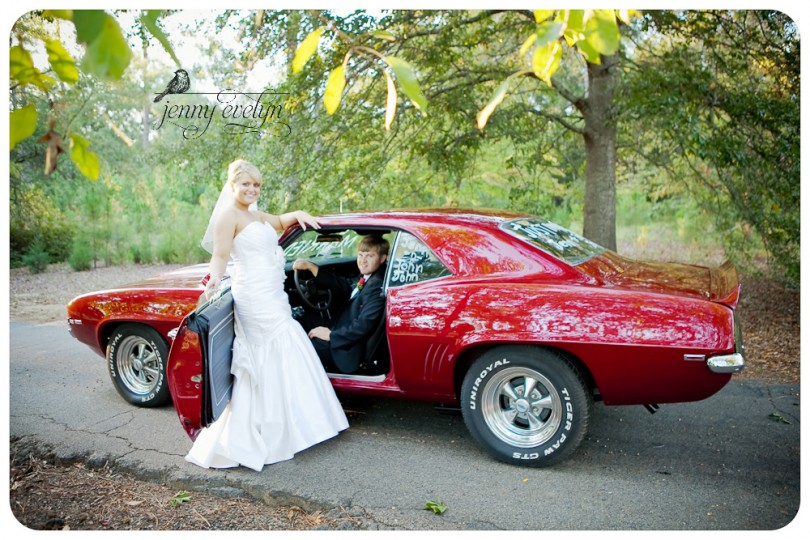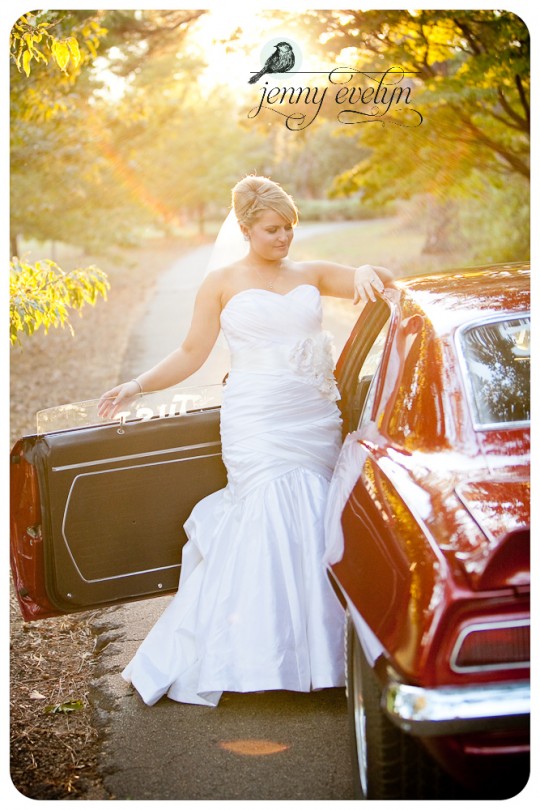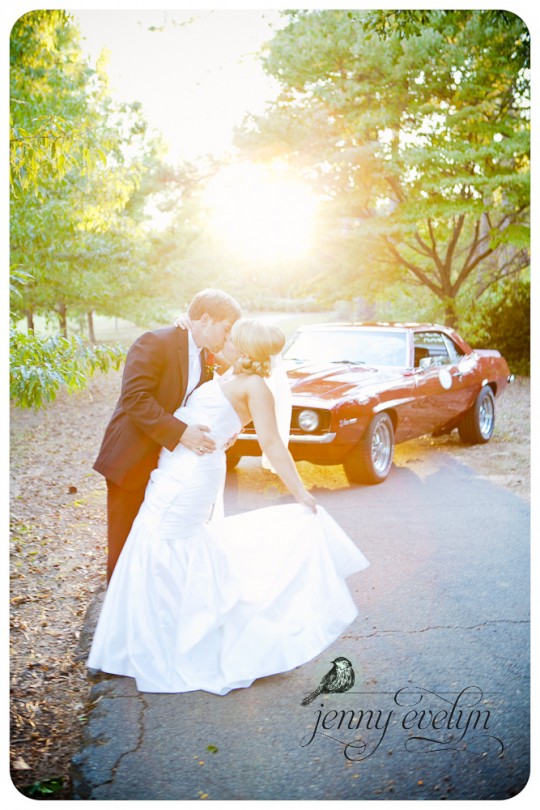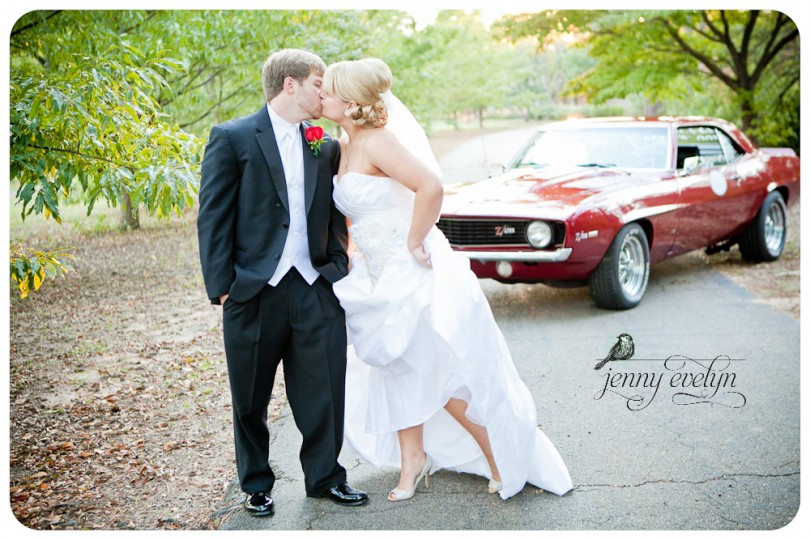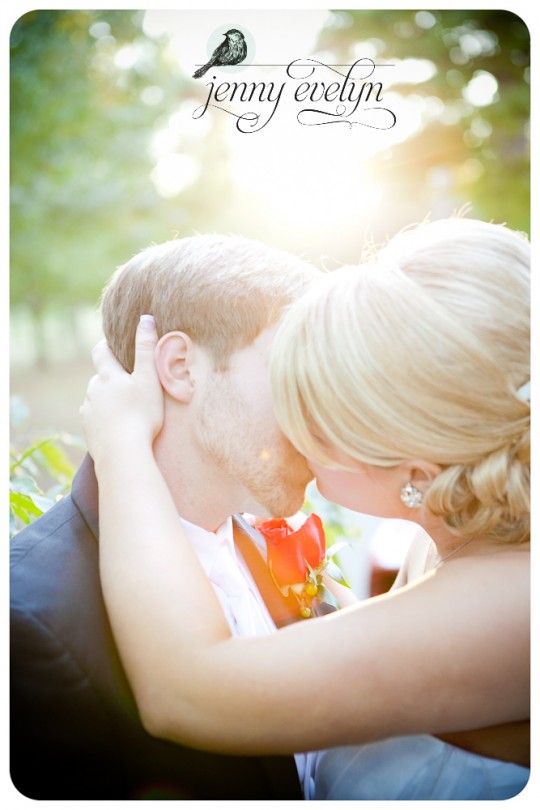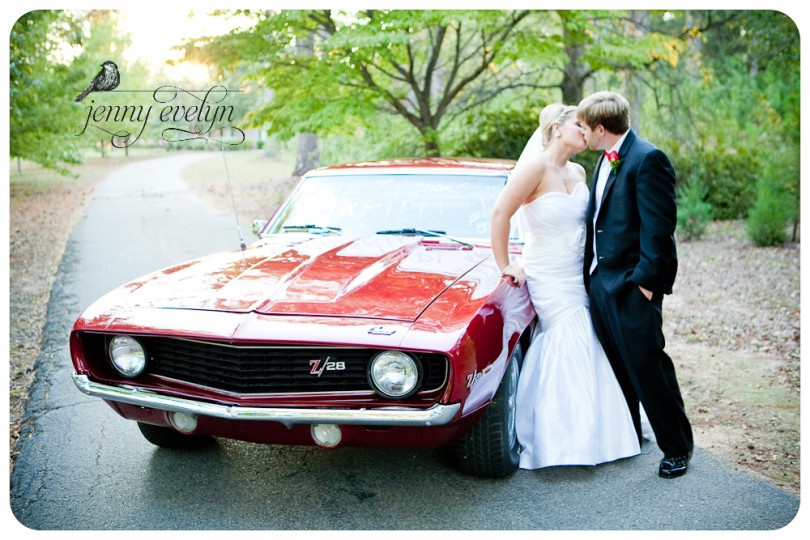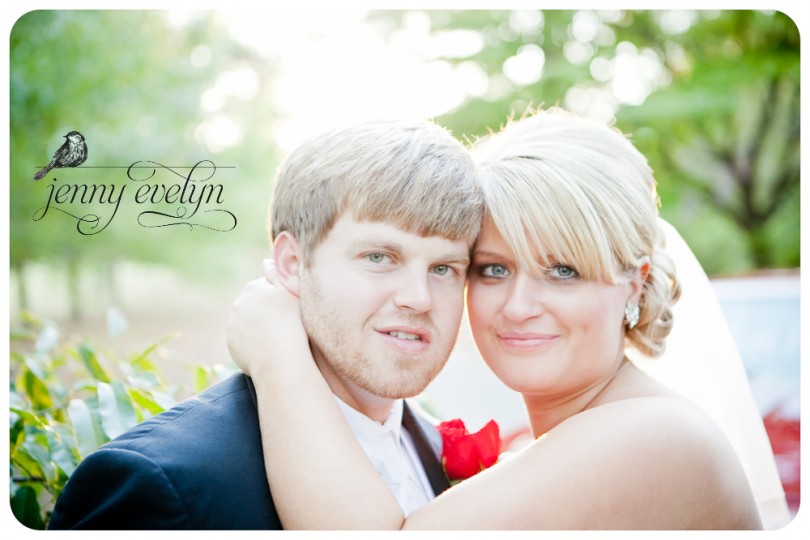 The reception was held at Reedy Branch Lodge.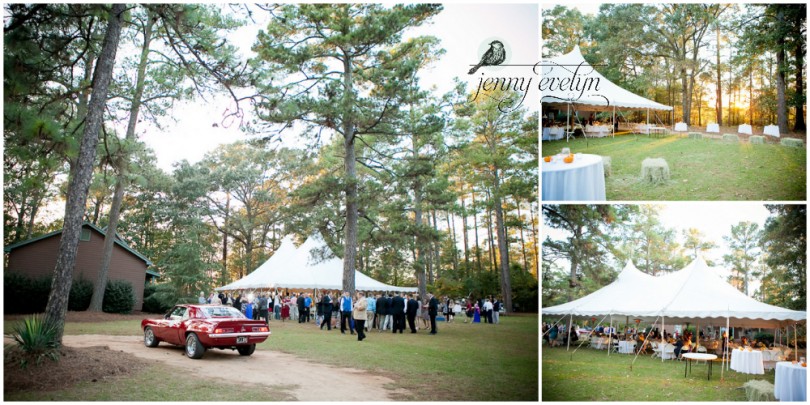 I loved the Mason jars with sunflowers and mums and pumpkins everywhere!  The shade of the old Georgia pines was the perfect spot for this outdoor reception.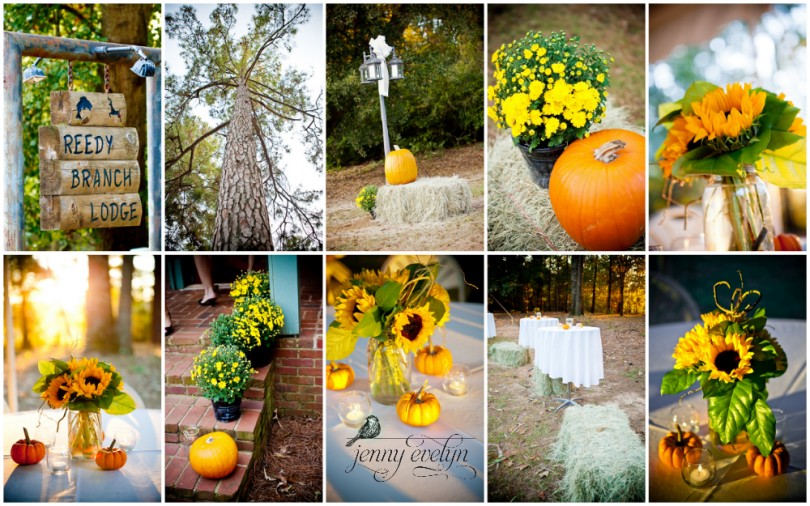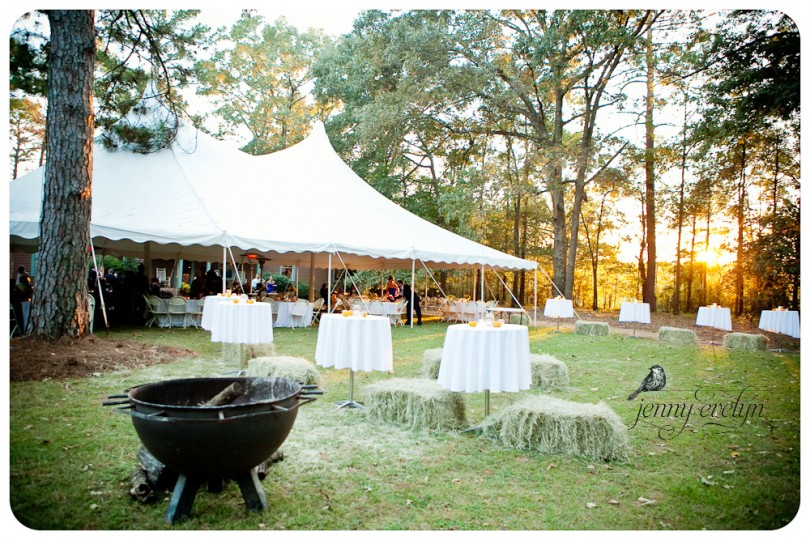 Perfect for this October wedding.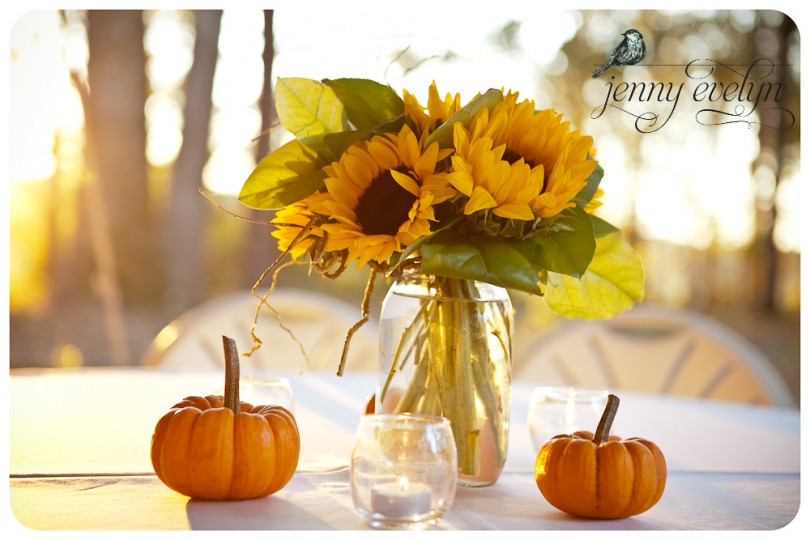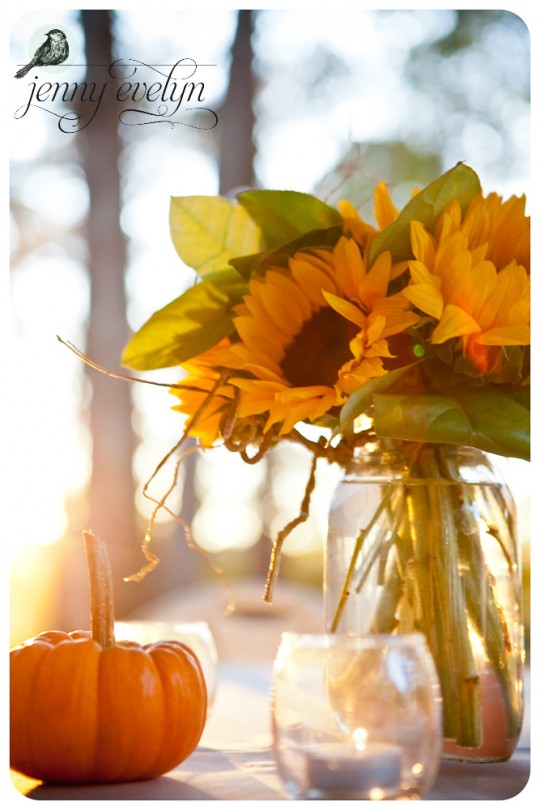 Jenn and John-John's delicious food was by Donna Stripling.  And of course, they gave their guests UGA coozies with their name and wedding date.  These two are big GA fans, so even though they chose to get married during football season, they made sure it was on GA's off weekend.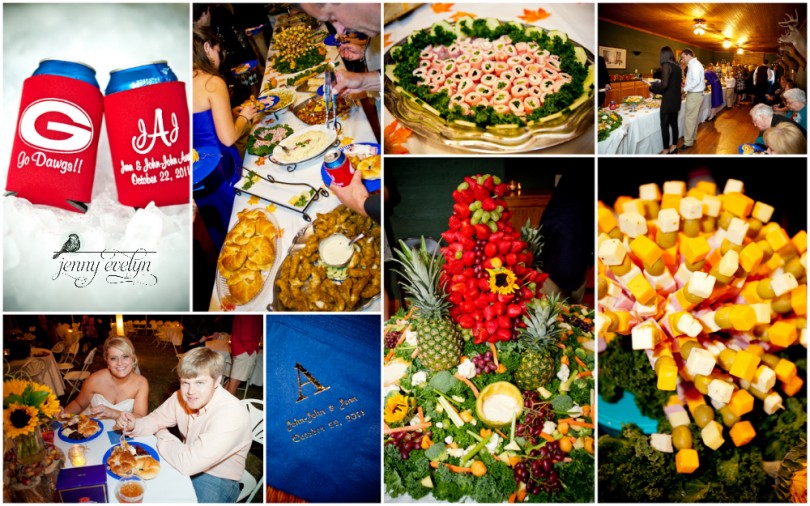 First Dance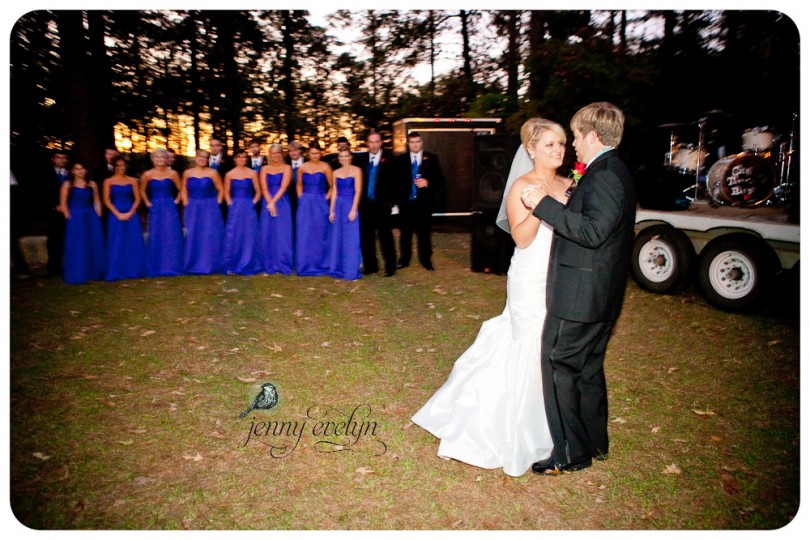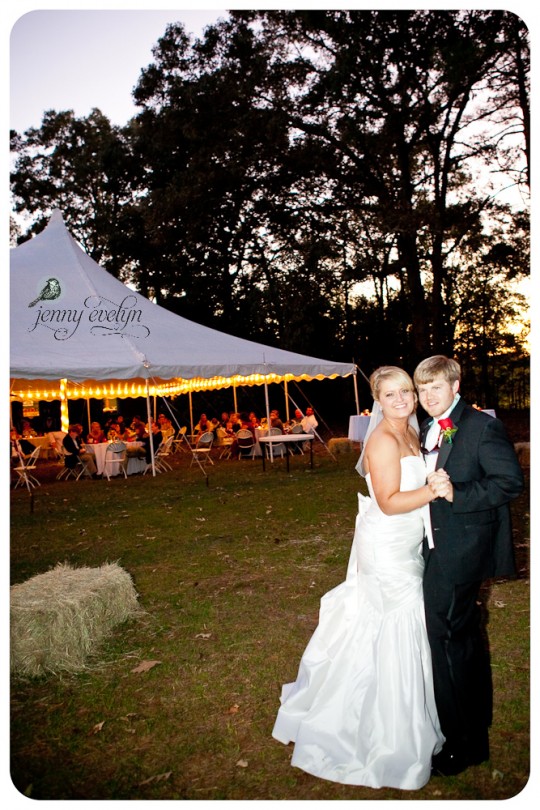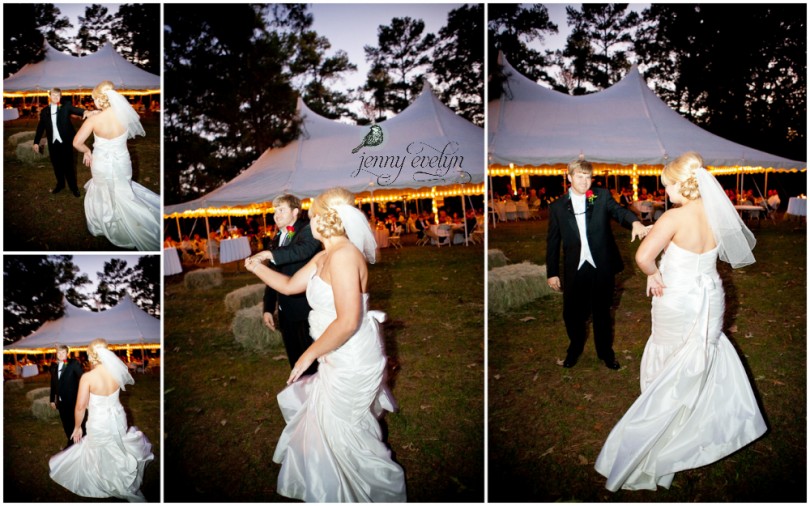 I love when the wedding party gets all teary!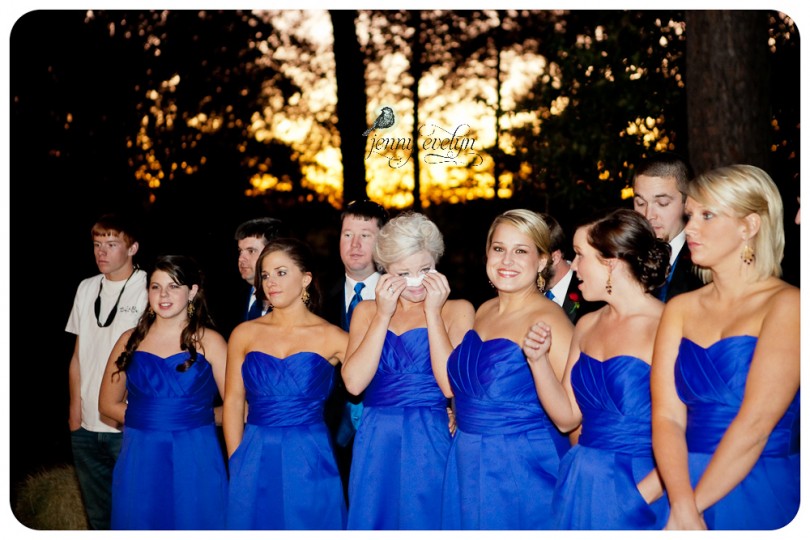 The delicious cake was by Heather Barlett of Heather's Cakes and Confections.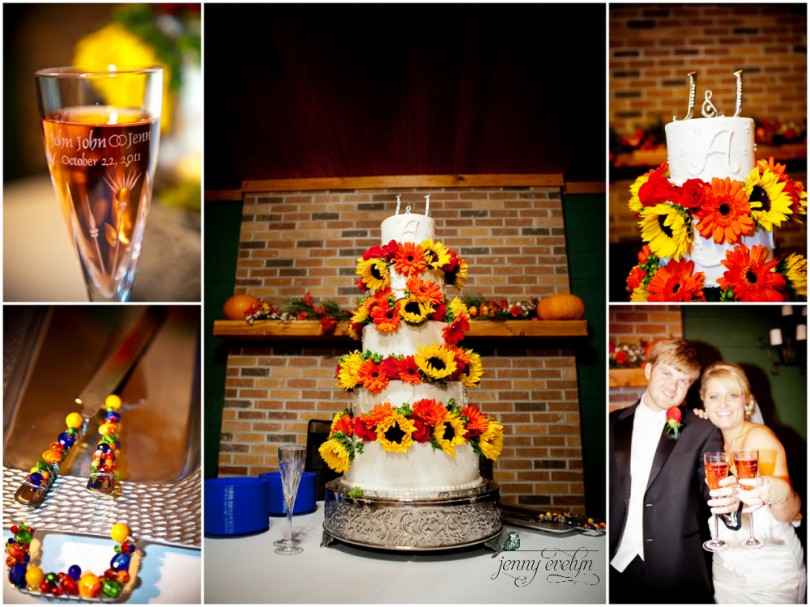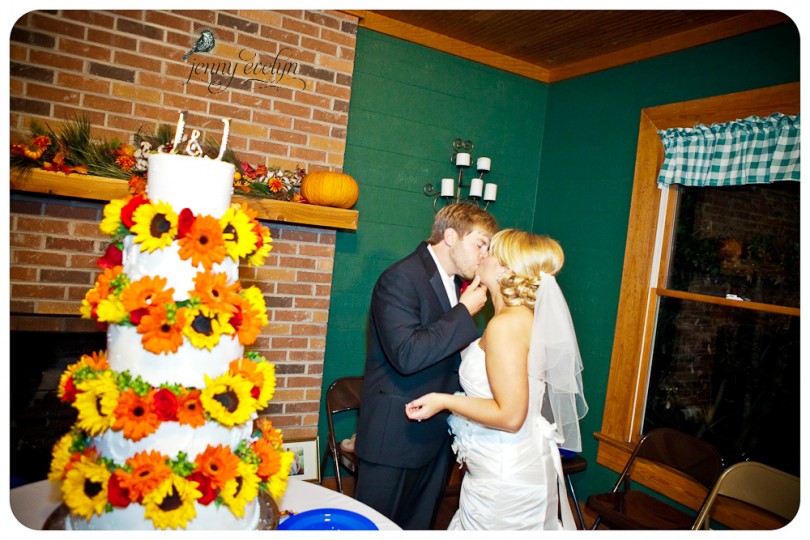 The Cole Taylor Band were a lot of fun, and perfect for the laid back vibe of Jenn and John-John's outdoor reception.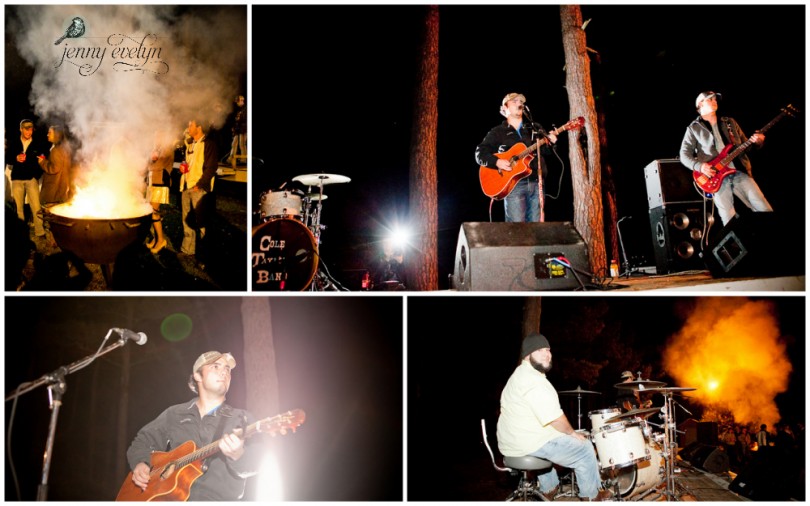 Then it was off through the sparklers.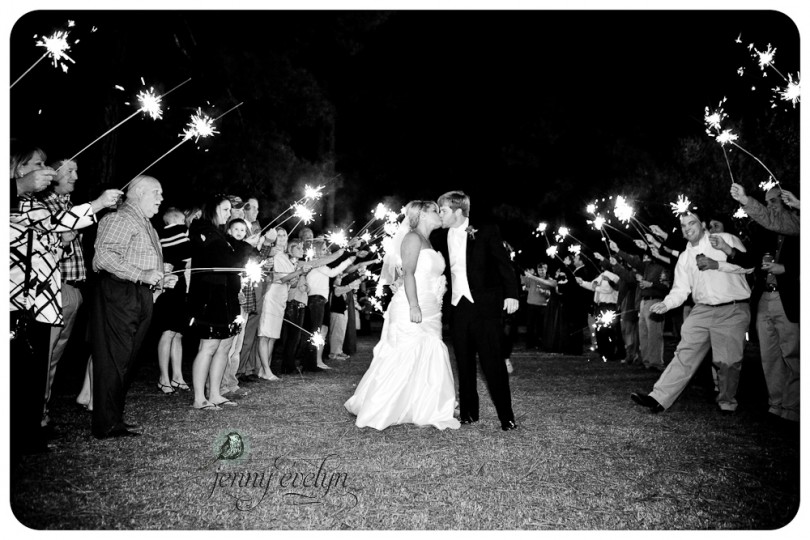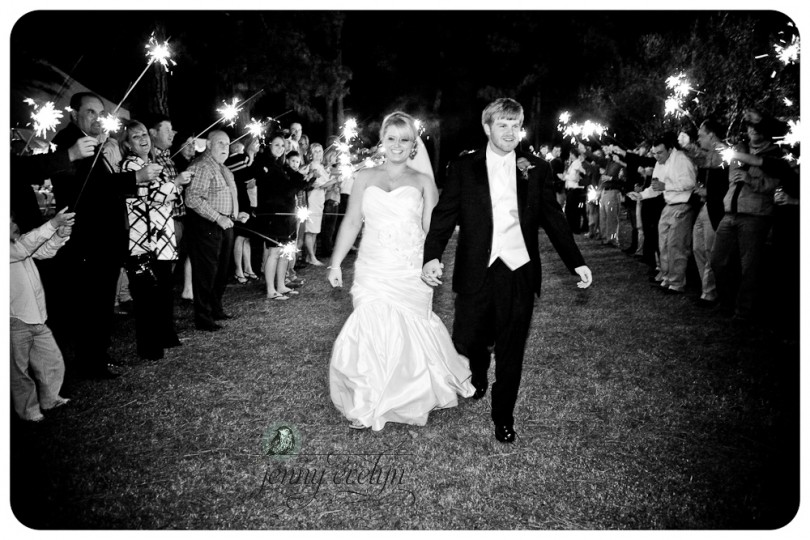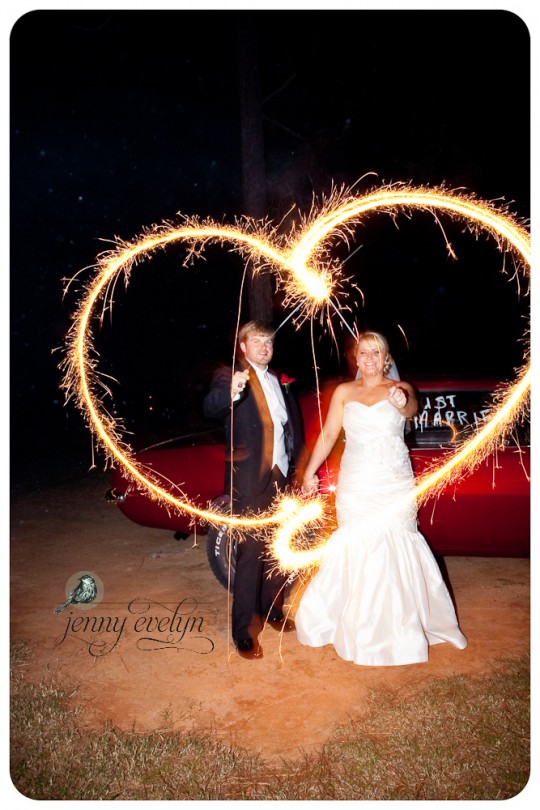 Jenn and John-John, thanks for letting me be a part of your big day!  I feel very blessed that I got to be a small part of telling your sweet story!
Jenny Evelyn
Tags:
Cole Taylor Band
,
fall wedding
,
First Baptist Church Vienna GA
,
Georgia wedding
,
Georgia wedding photographer
,
Heather's Cakes and Confections
,
Reedy Branch Lodge wedding
,
Southern Wedding
,
Vienna GA wedding
Leave a Reply