Jill + Silas = the Peeds!
August 22, 2009 |
Jill and Silas's wedding was a perfect representation of these two crazy kids!  Silas is my cousin, and I remember the first time I met Jill and knew she was the perfect fit for him.  I am so glad to welcome Jill to our family.  I cannot wait to have y'all over for dinner.  Well, I knew I was gonna have a blast with them and they did not disappoint.  It was another HOT summer day, but they were troopers and we got a bunch of awesome outside shots.   The wedding and reception was held at my church, historic First Presbyterian Church in downtown Macon, GA.  So onto their preview.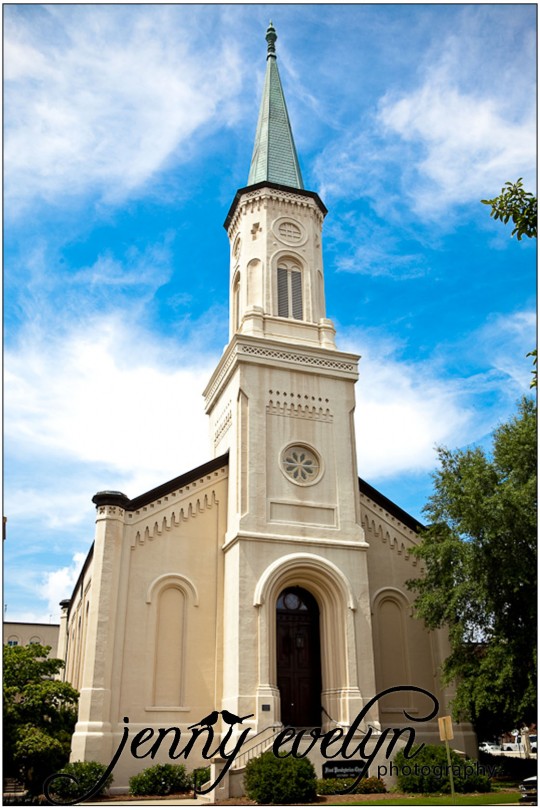 Jill's lacey dress was gorgeous.   Shout out to Silas's two sister's Rebekah and Susanna for helping me with the hanging of the dress.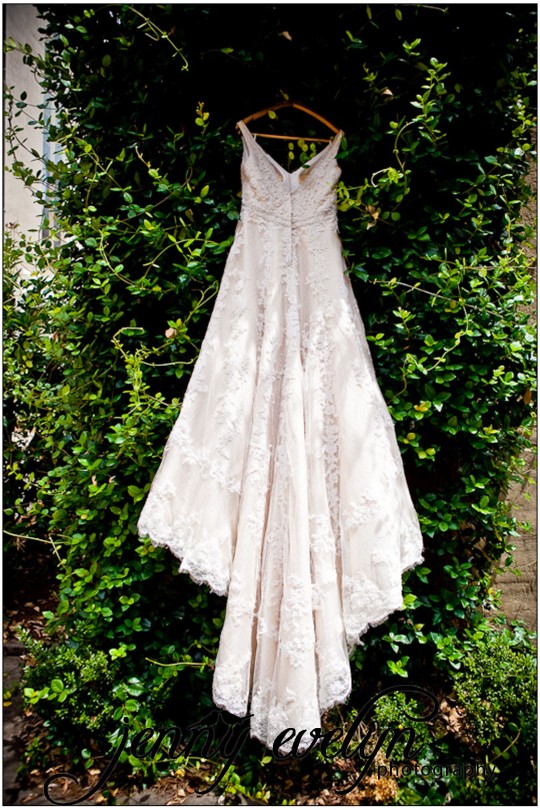 Jill went barefoot on her wedding day, but she brought along the cowboy boots that she inherited from her Daddy.  She wore them on her engagement shoot, and also at the end of her wedding day when she when she ran though the bird seed.   I enjoyed using her boots to show off their rings.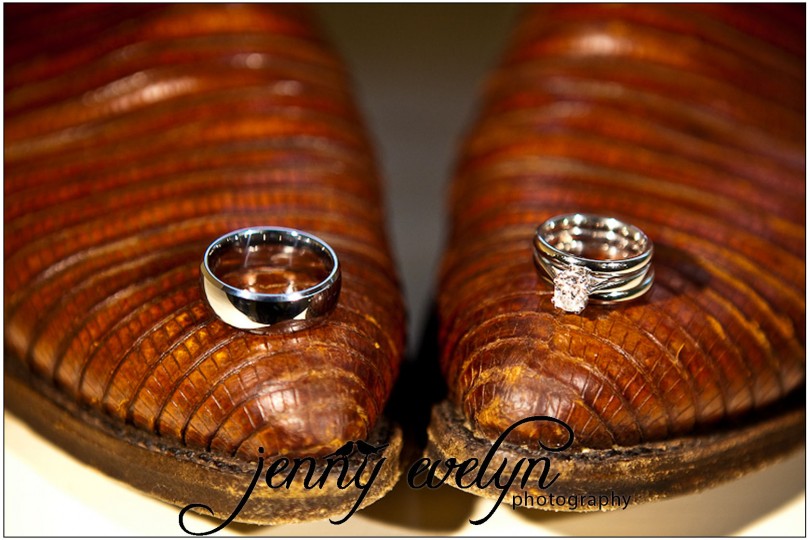 The Veil.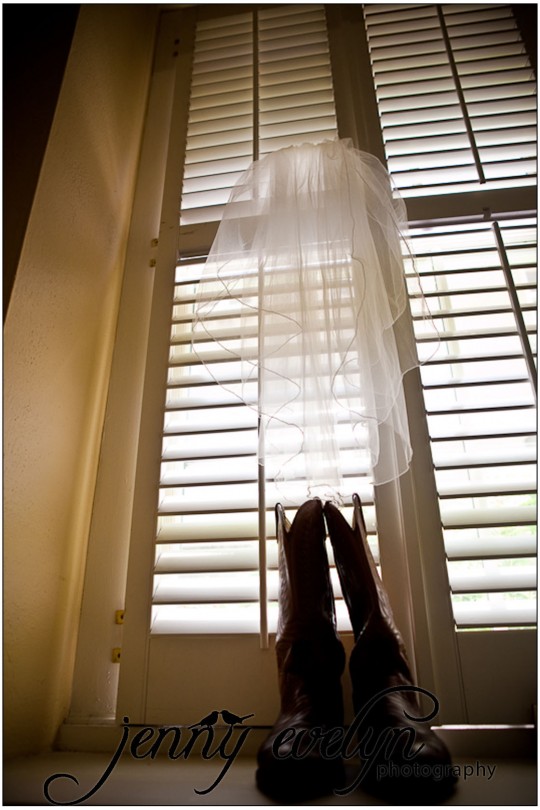 Allison Lucas (along with Nector and Company)did another fabulous job with Jill's flowers.  They were simply perfect.  More wedding details, including Jill's garter that her mom made her.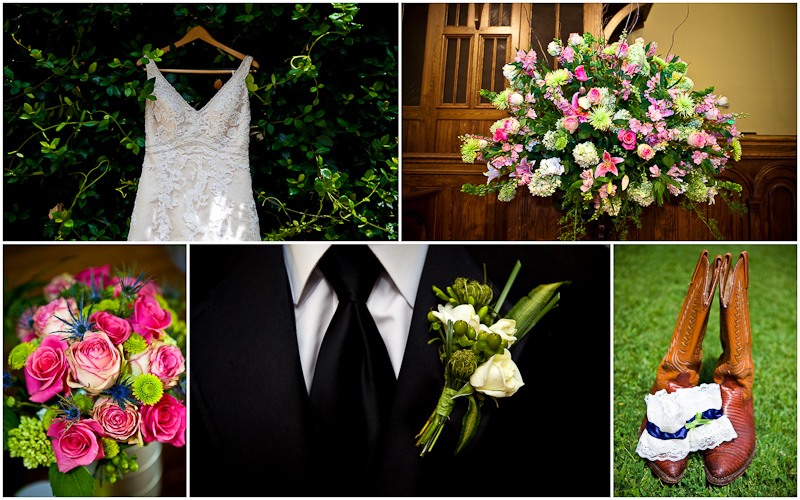 Jill is a beautiful bride.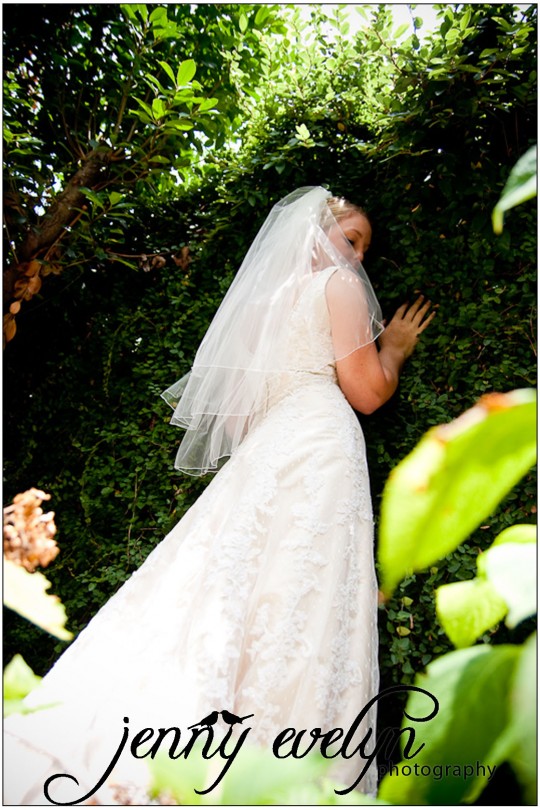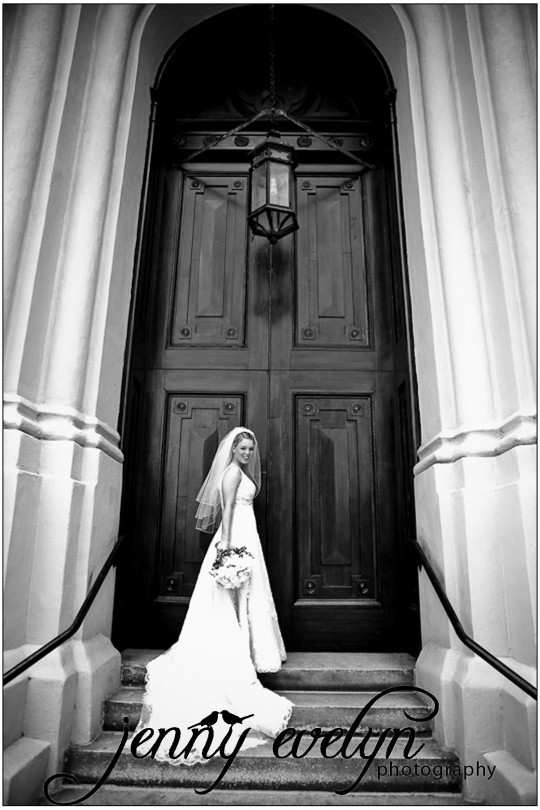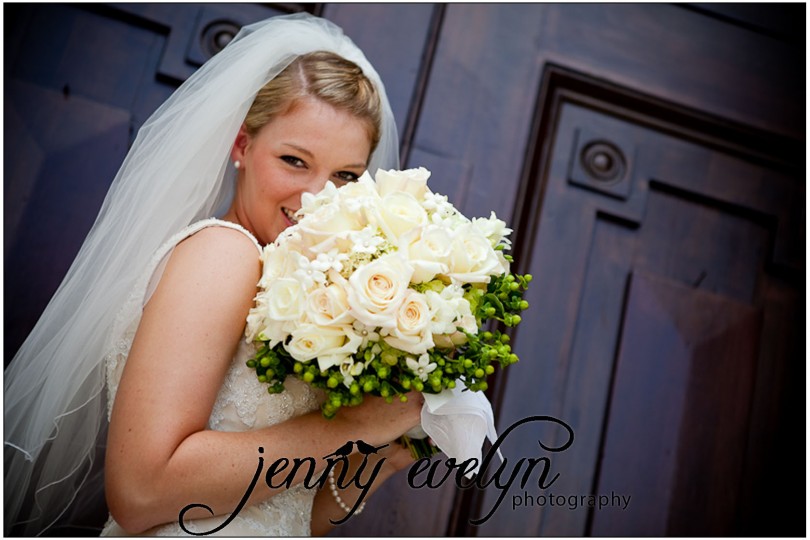 Again, the flowers were perfect.  They almost looked like the lace on Jill's dress.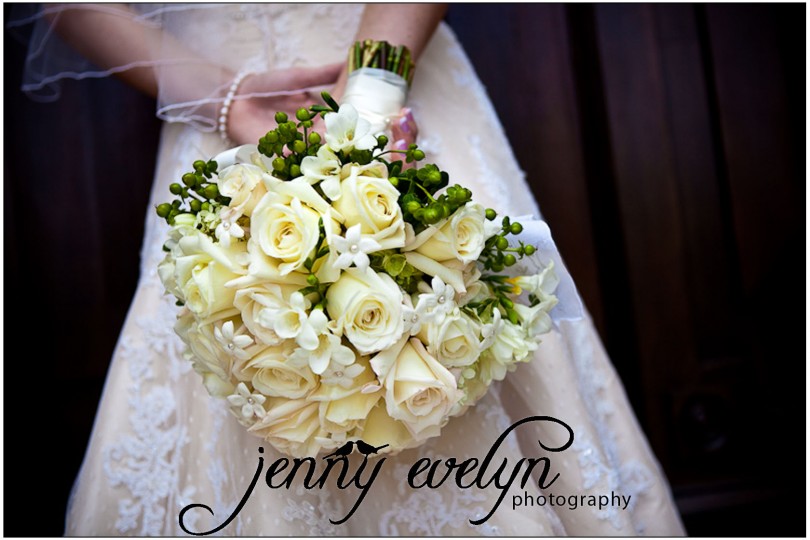 Love these in the grass.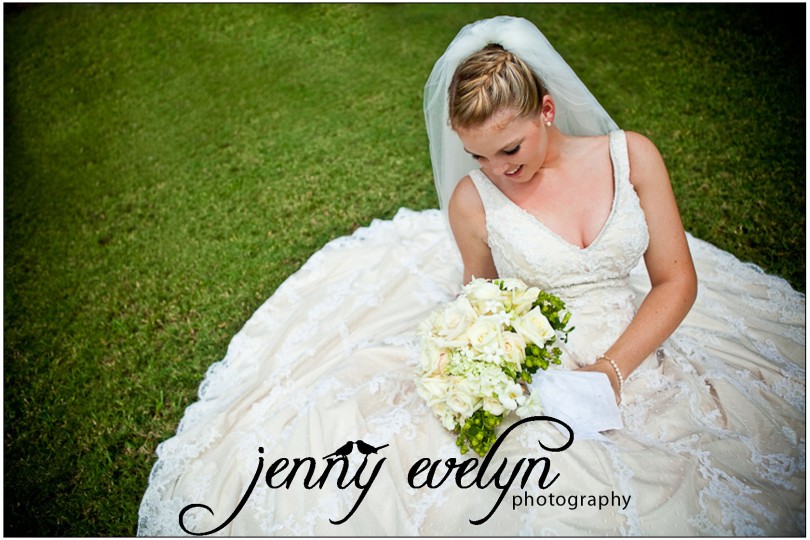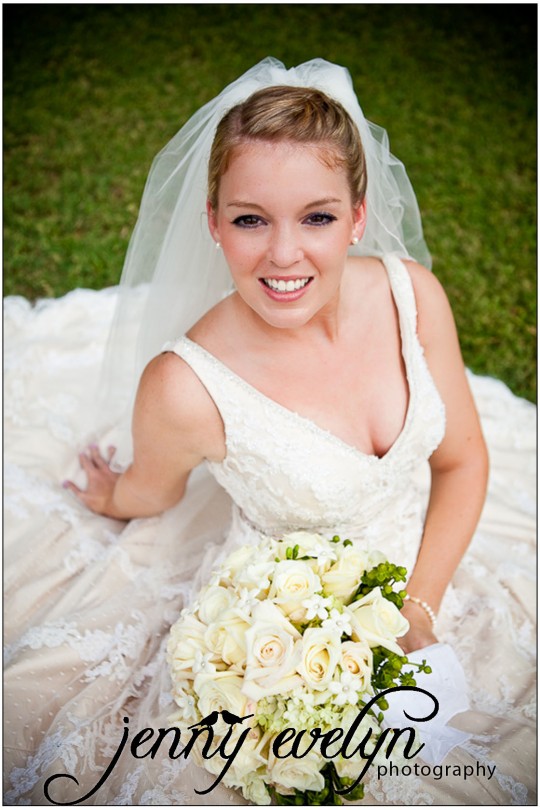 Doesn't she look like she is somewhere in Europe instead of GA!  Hahaha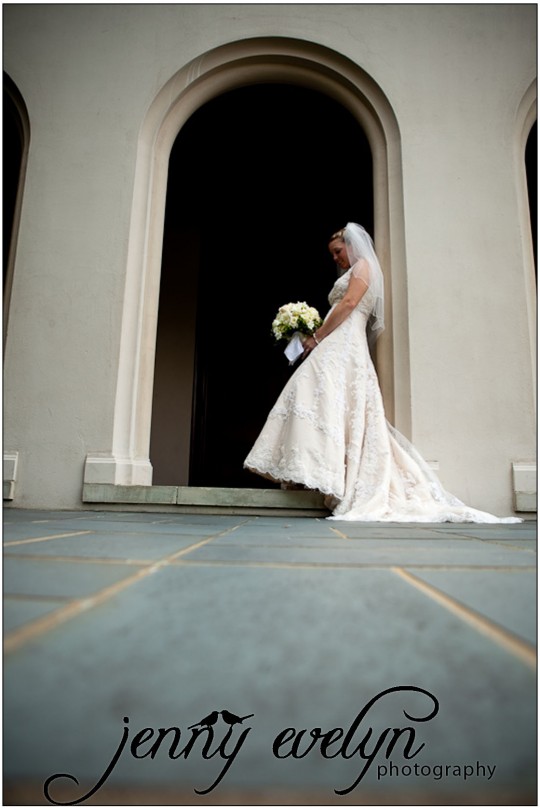 Love, Love, Love this shot Koutsunis got.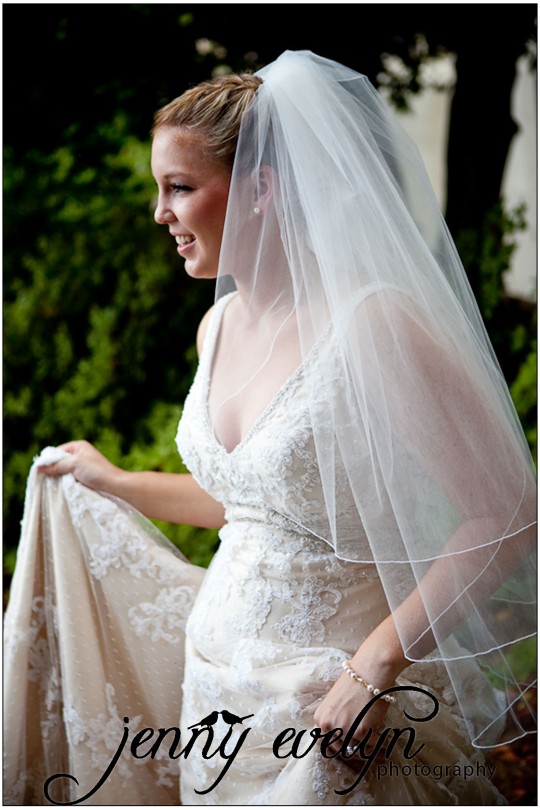 A couple more of my favs.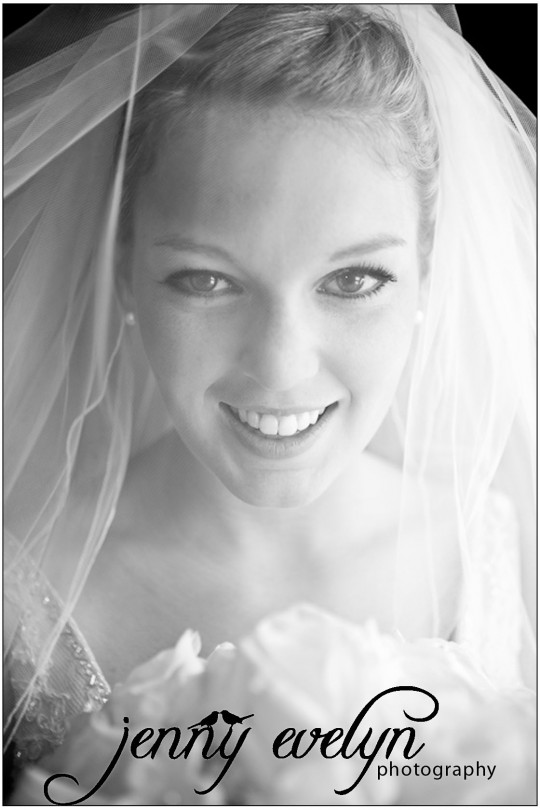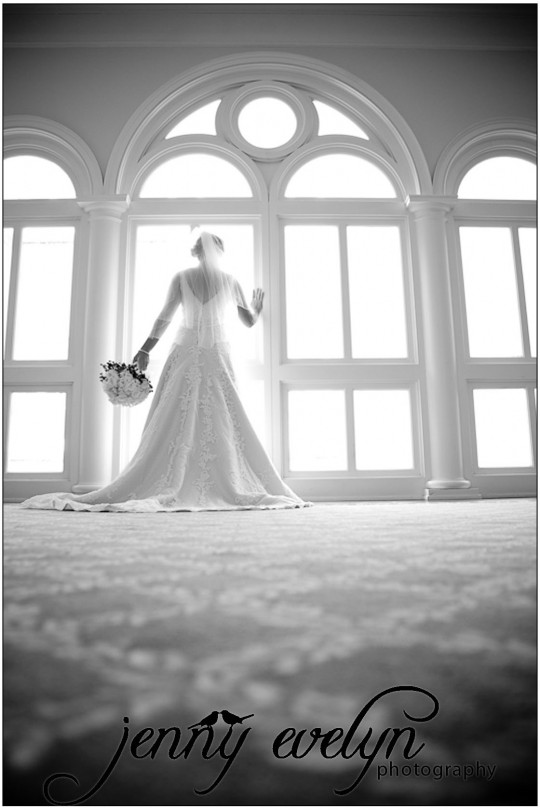 Smile-as!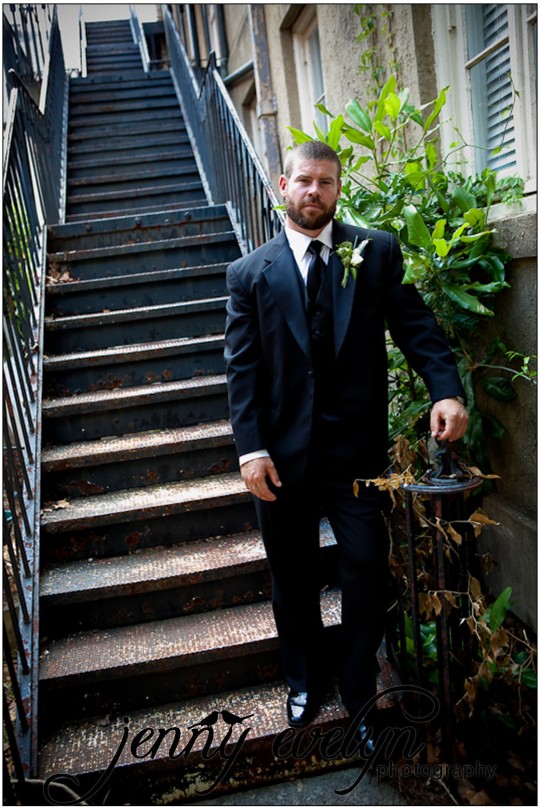 Lookin' so handsome.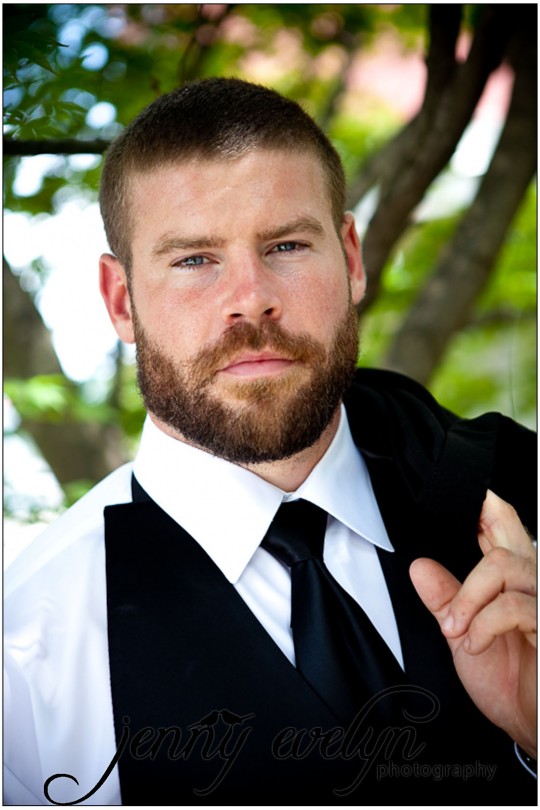 The First Look.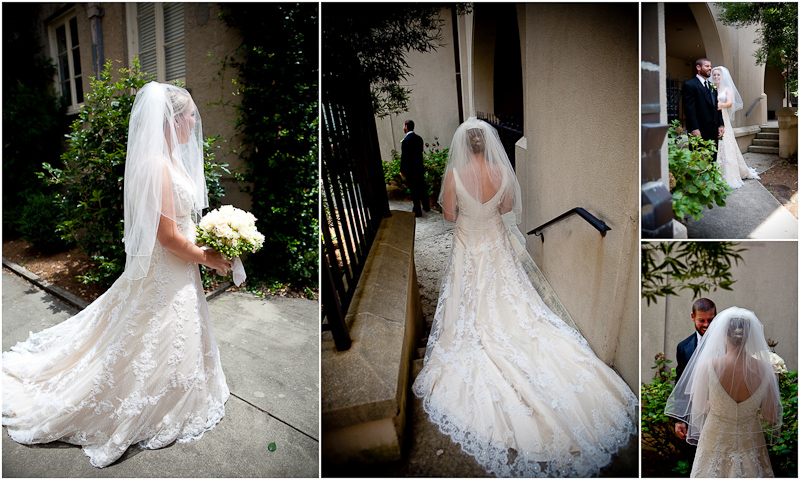 And the lifting of the veil!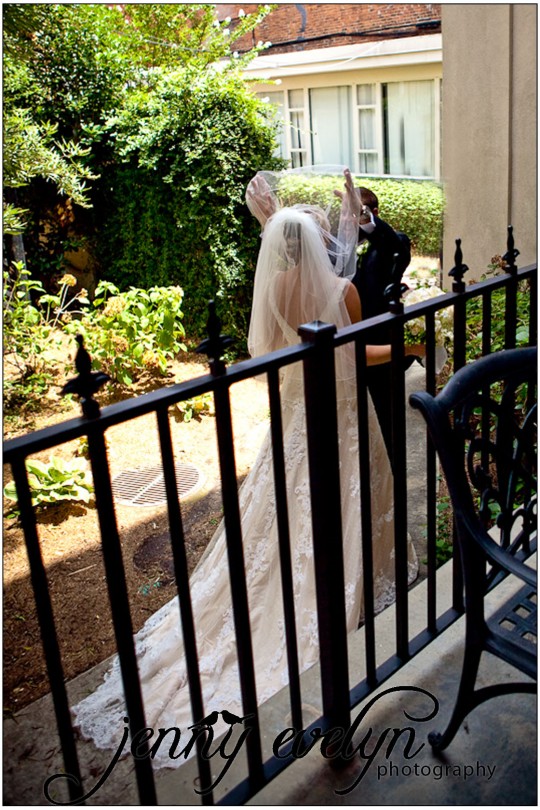 They are so sweet.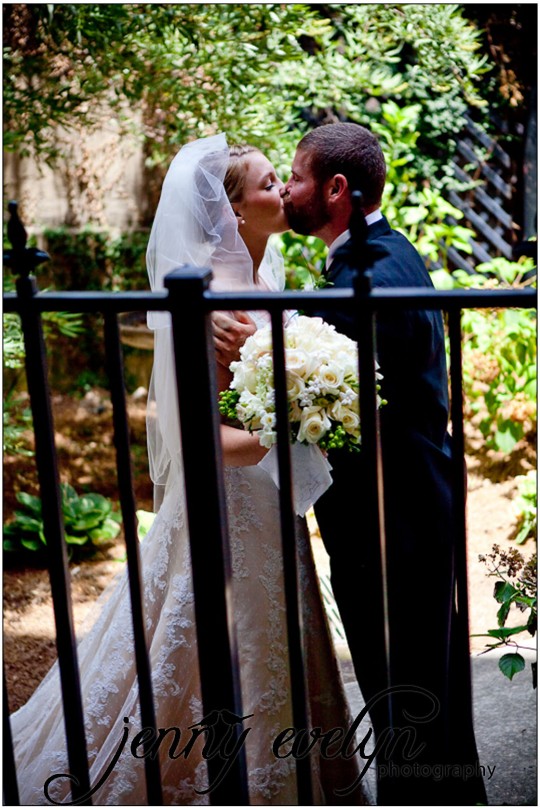 The romantics.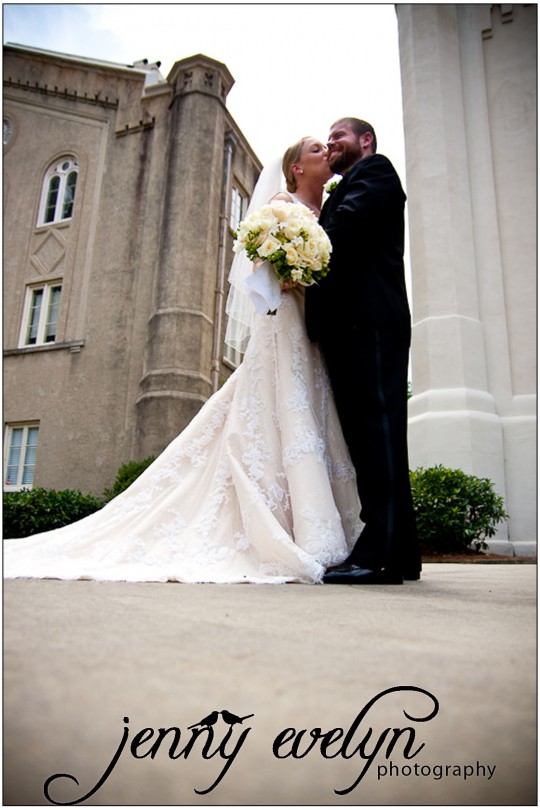 That is HER MAN!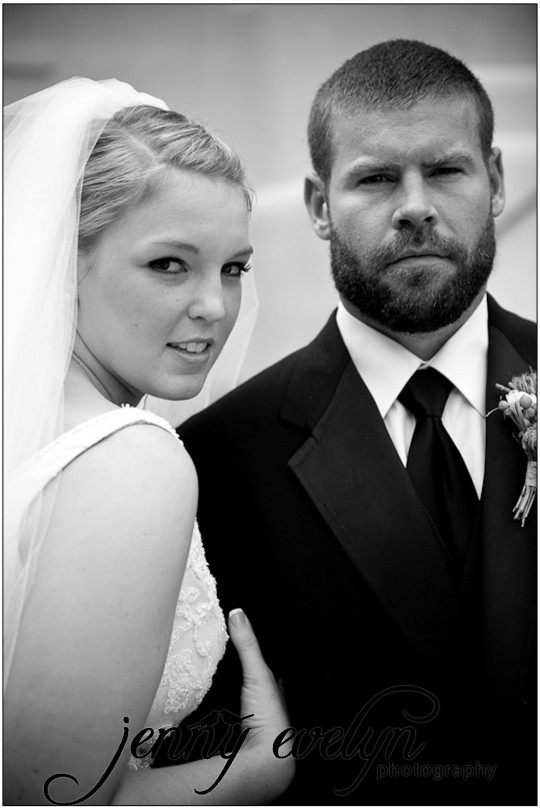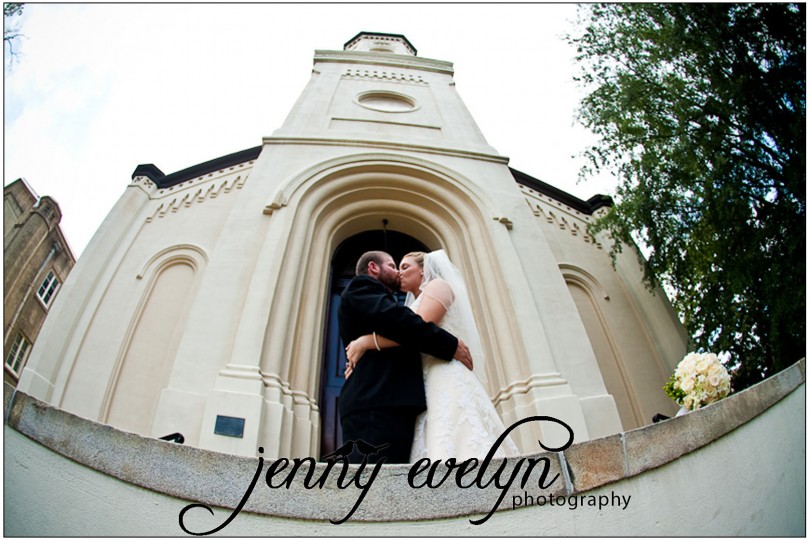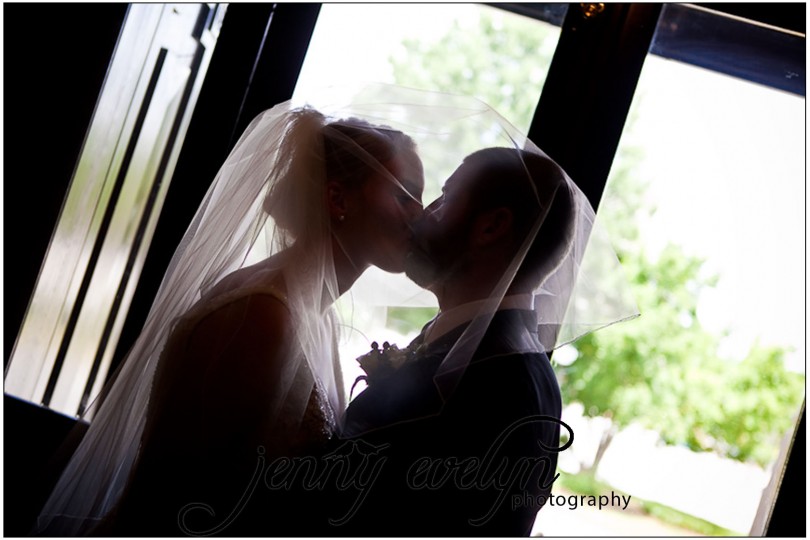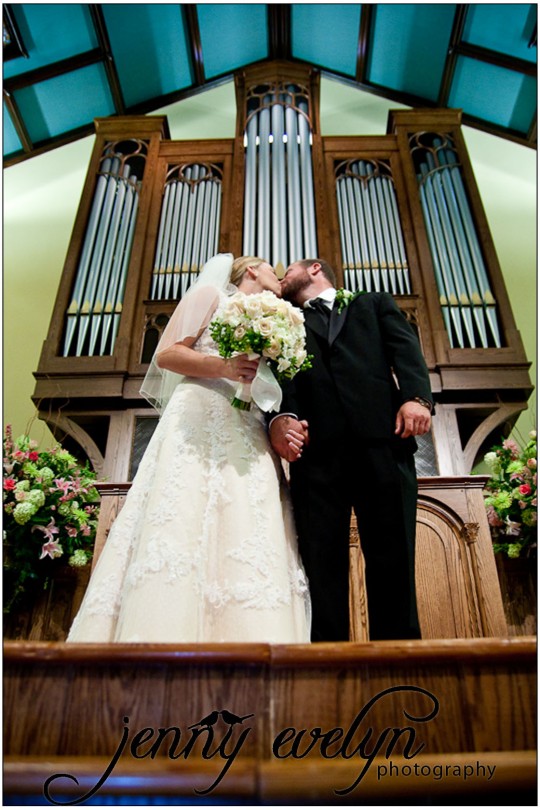 Group Shot!  What a good lookin' group of people.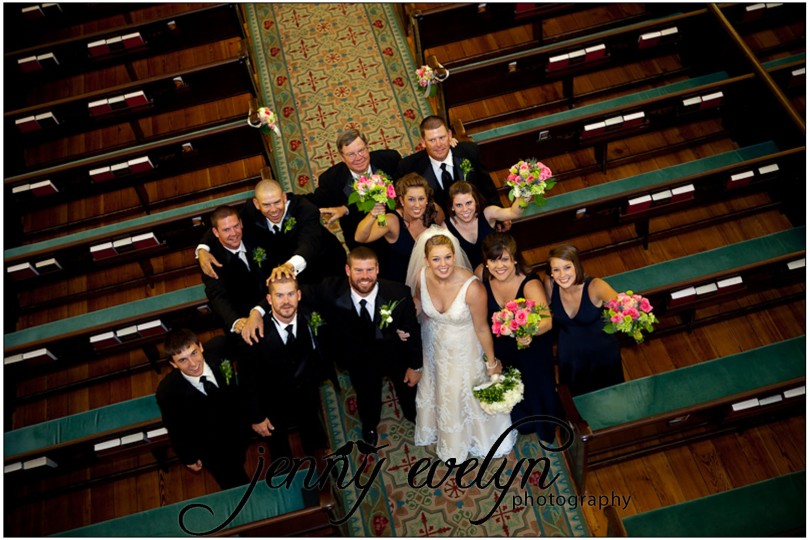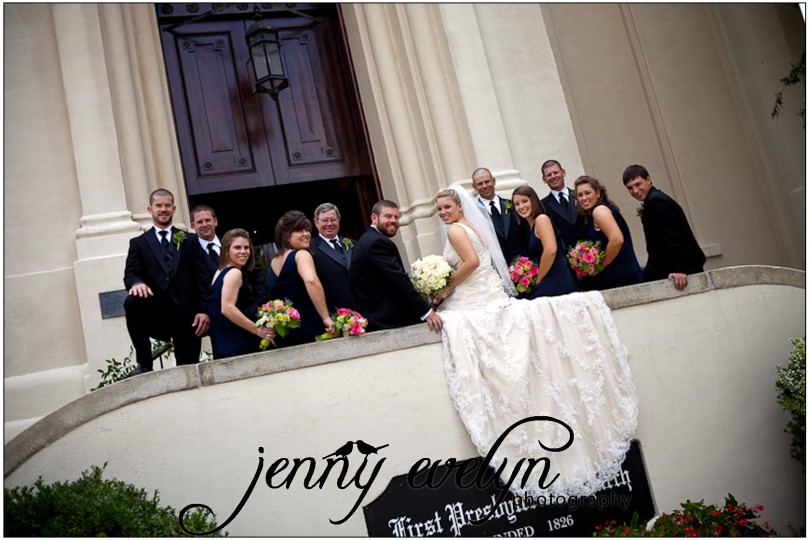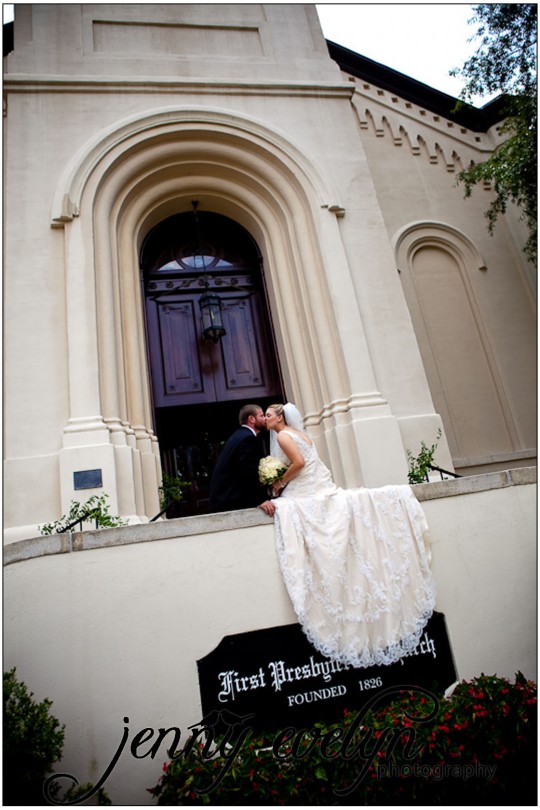 Now for the real Silas and Jill! Gettin' funky!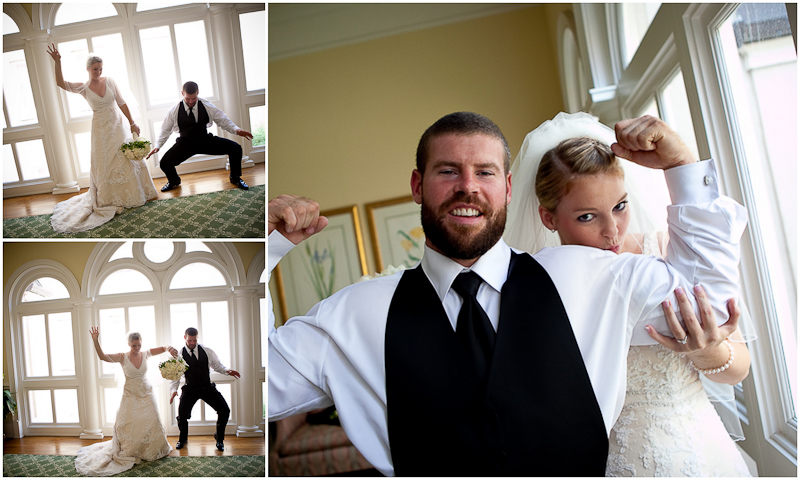 Ceremony time.
Silas got a little teary seeing his bride coming down the aisle.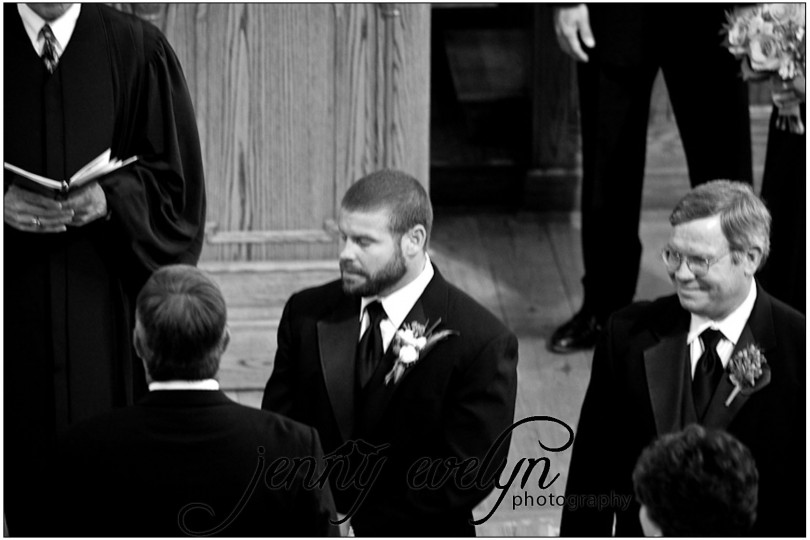 The fisheye.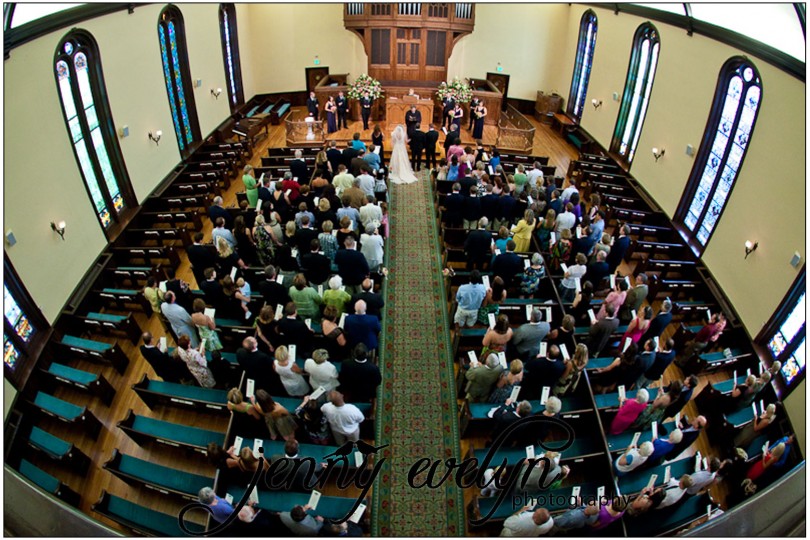 My daddy/ Silas's uncle did the ceremony.  That's right I am a pk and it was really a family affair.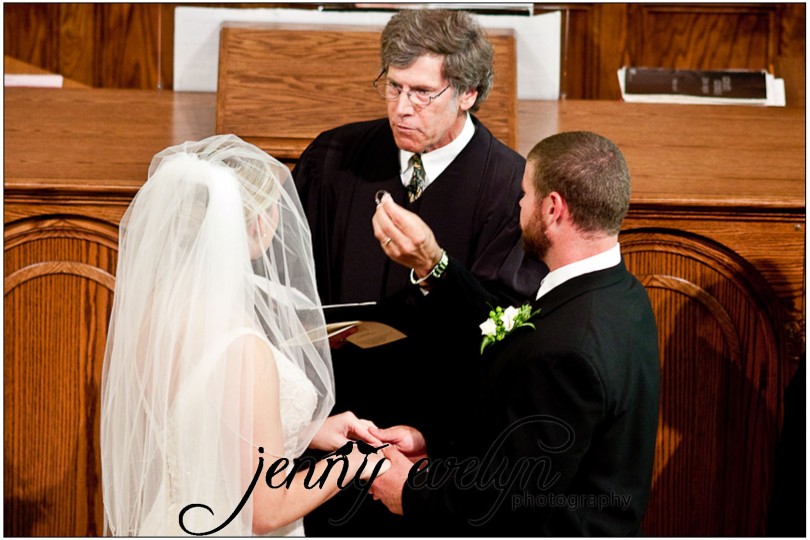 The kiss!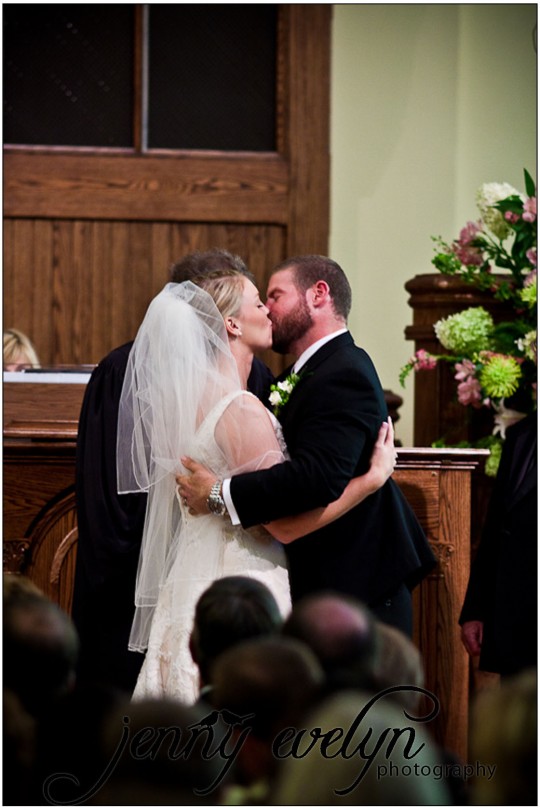 I love shooting through this peep hole… and the benediction is my fav part, because I grew up with him giving it to me every night before bed time.  Numbers 6:24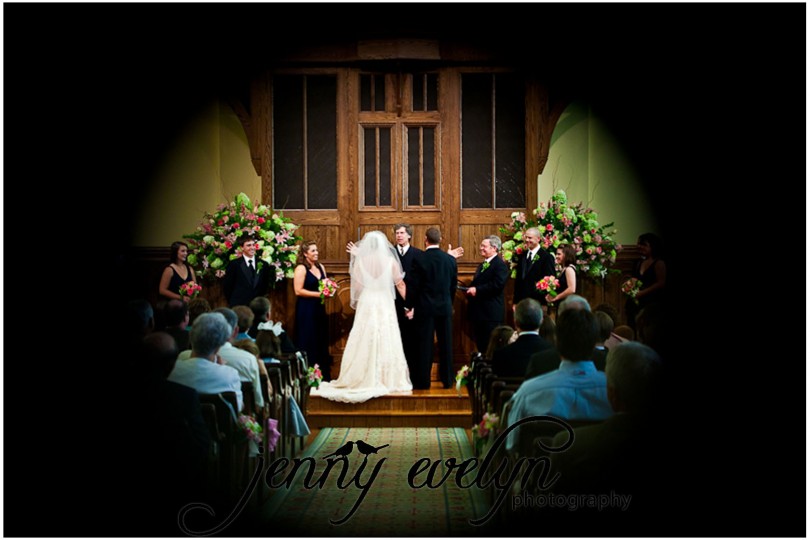 Jill and Silas shared a hug on the front porch of the church after becoming man and wife.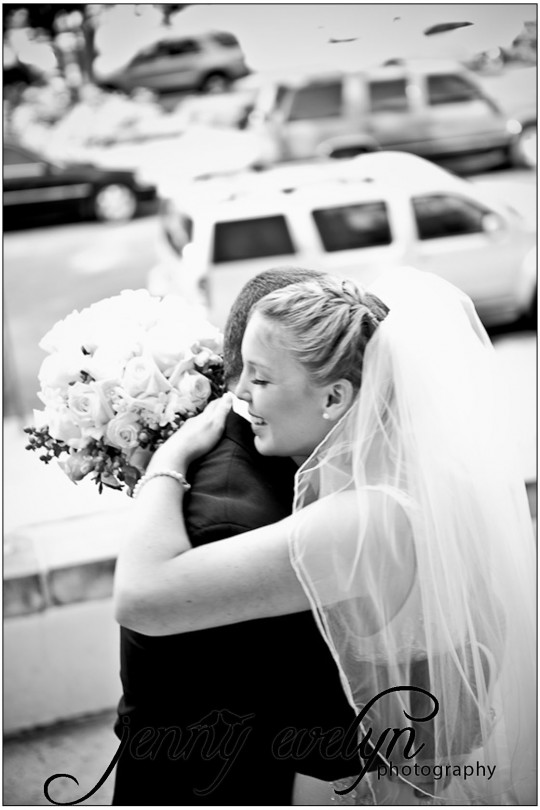 I don't usually post family formals on my blog but I thought this one was funny.  Thanks to Jill's sister, Julee Beth for taking it for me.  You have mad skills!
My HUGE Family!  And there are actually a lot of people missing!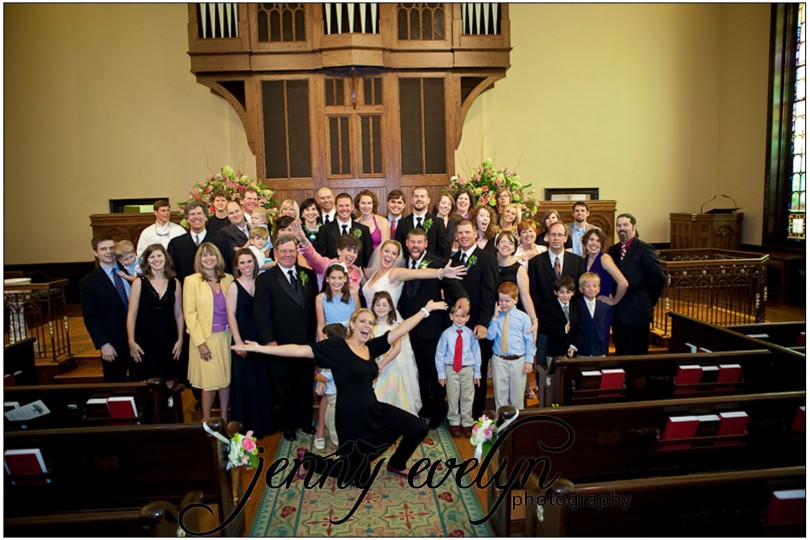 The first dance to Otis Redding's "These Arms of Mine."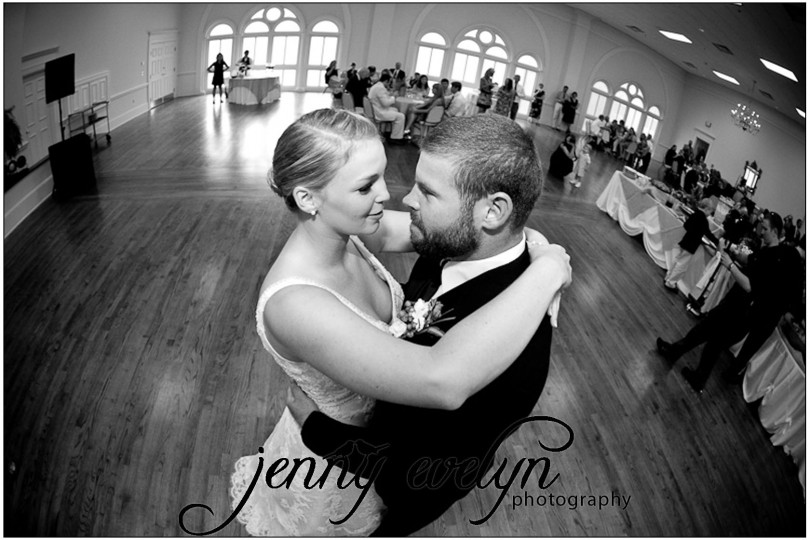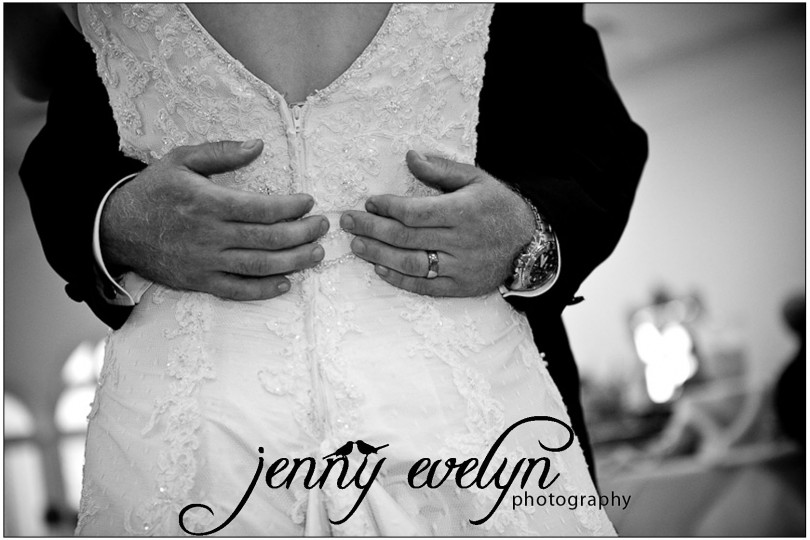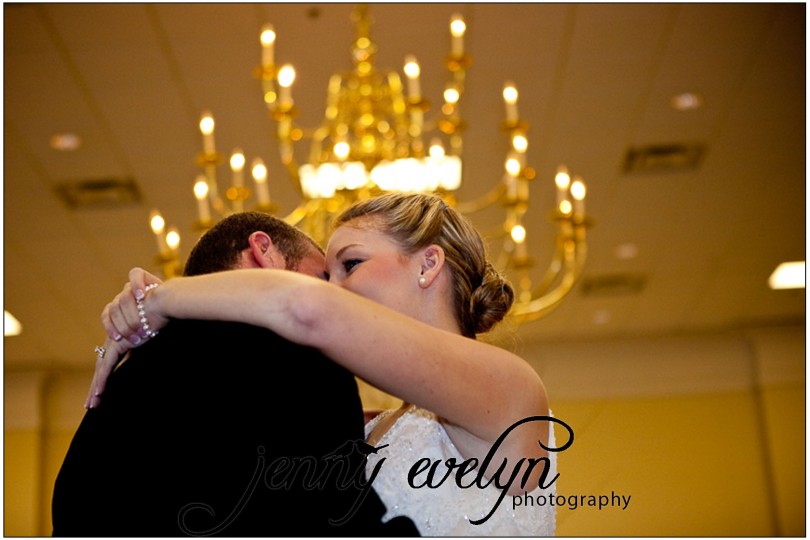 The Fancy Pig of Pig in a Pitt catered the reception.  It was so yum. What can I say, mac and cheese, potato salad, pulled pork, and BBQ chicken, oh my! Oh and more of Allison's amazing floral designs.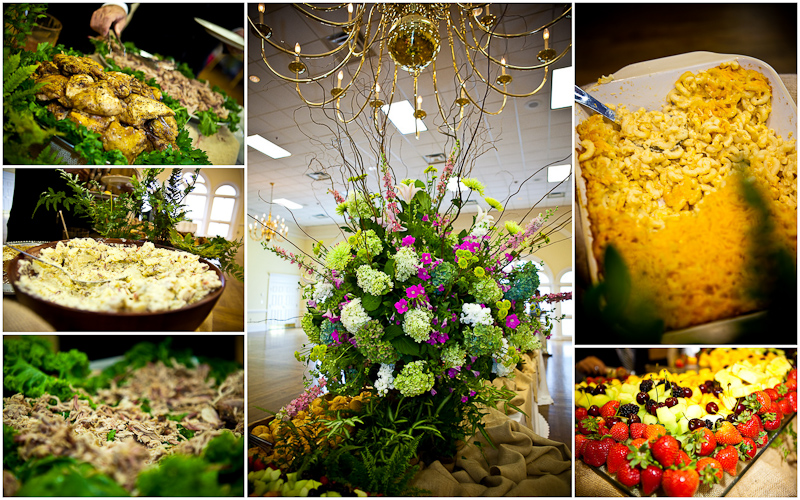 My bf Elizabeth made the Bride's cakes.  Its her second time making a wedding cake and she has some skills I see a future there. There were three of them.  She made a key lime cake, and regular wedding cake, and a strawberry cake.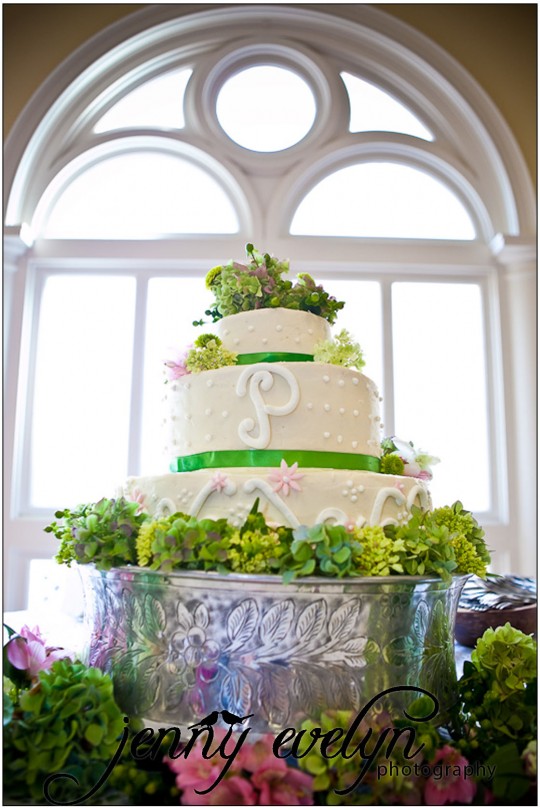 Silas is not a big cake guy, but he loves Klondike bars.  The perfect Groom's cake.
So Silas……………
What would ya dooo-ooo-oooo for a Klondike bar?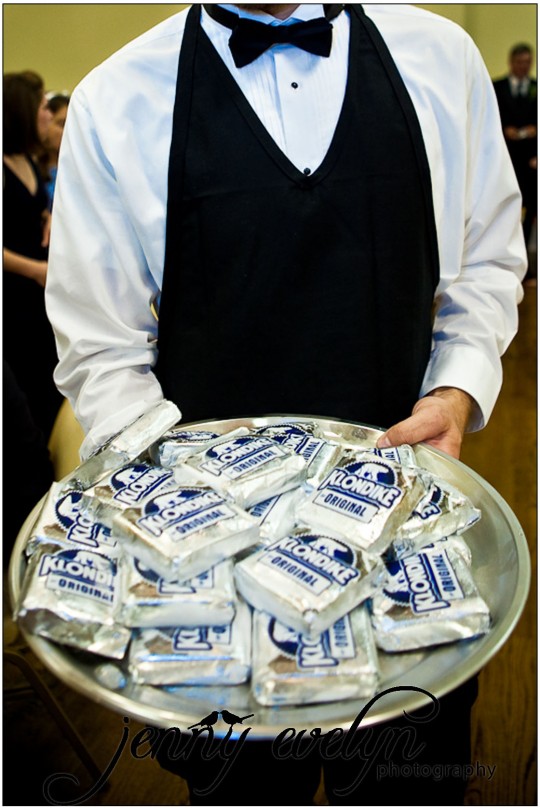 The cake details.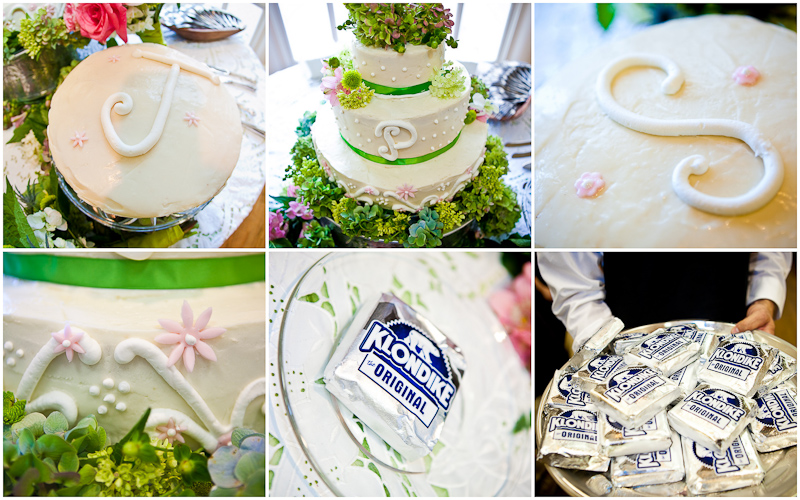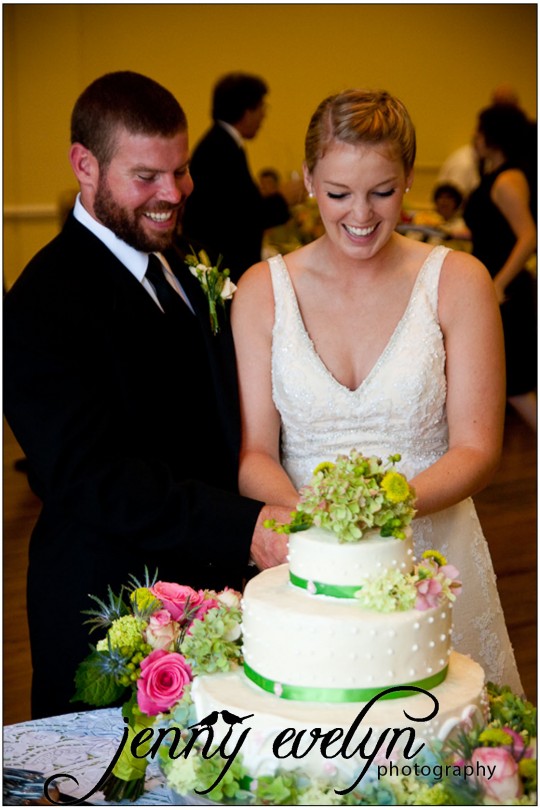 Get it boy!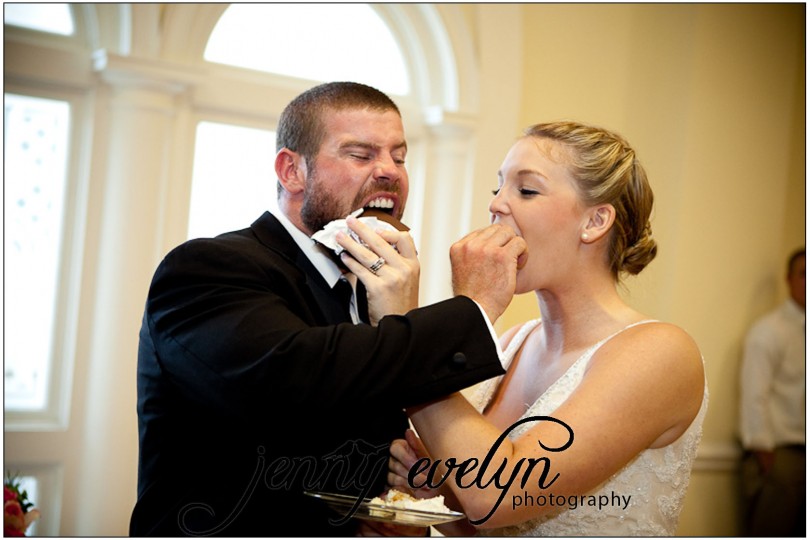 Two of Silas' nephew's really enjoyed the Klondike bars.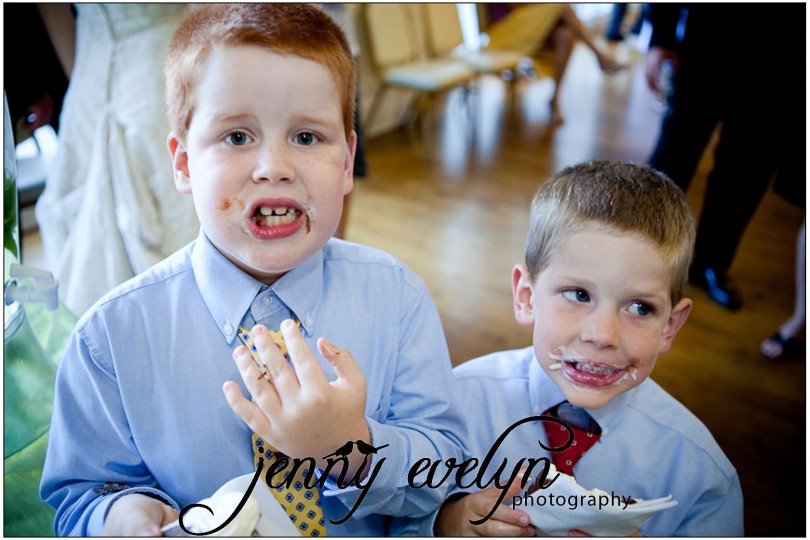 Now these people are some dancing fools!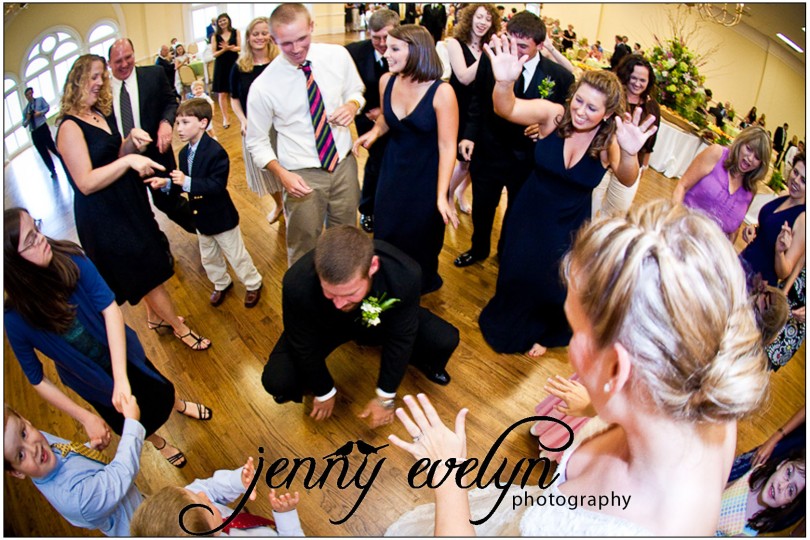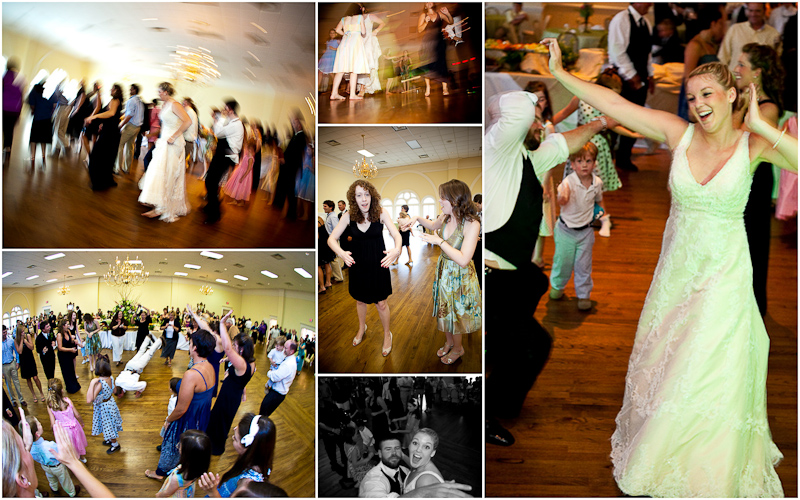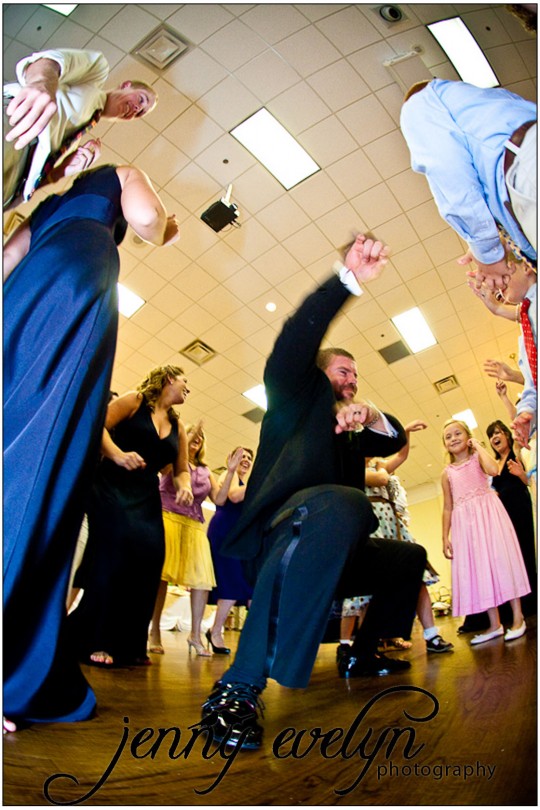 Oh and one of my favorite details of thier wedding was "the Seed for the Peeds" and "the Seeds from the Peeds."
Silas has his own landscape company.  So they had the perfect favor if wildflower seeds from the Peeds. And they ran through bird seed.  It was so cute!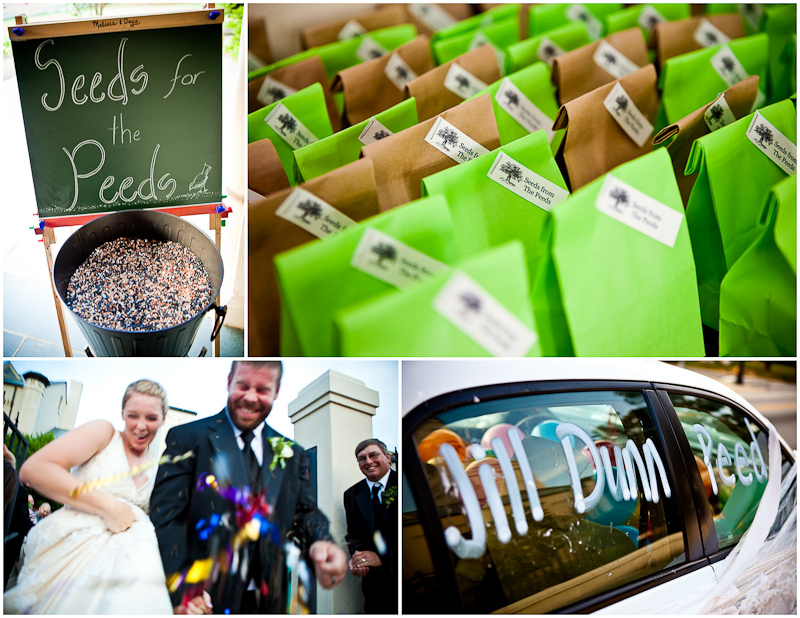 Oh did I mention that Jill's maiden name is Dunn.  That's right Jill Dunn Peed.  I am sure that had already gotten old….come on people.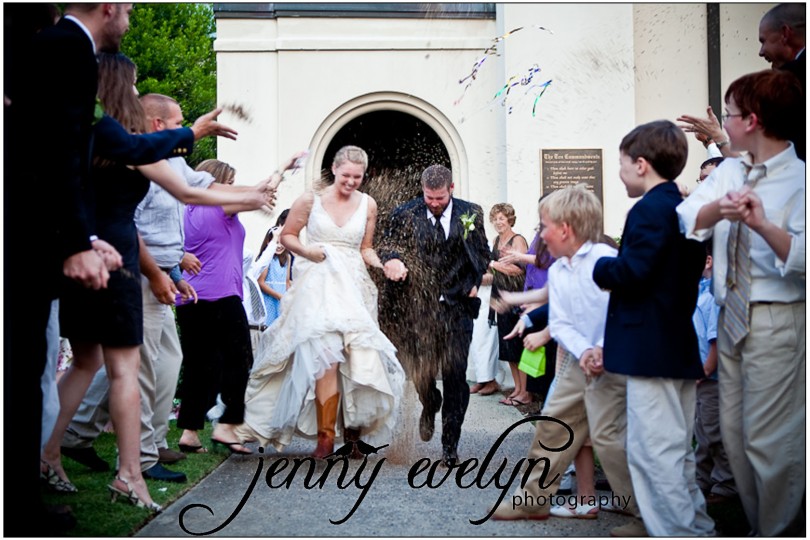 In true Silas fashion he had a buck knife on hand to handle the popping of all the baloons that fell out of their getaway car.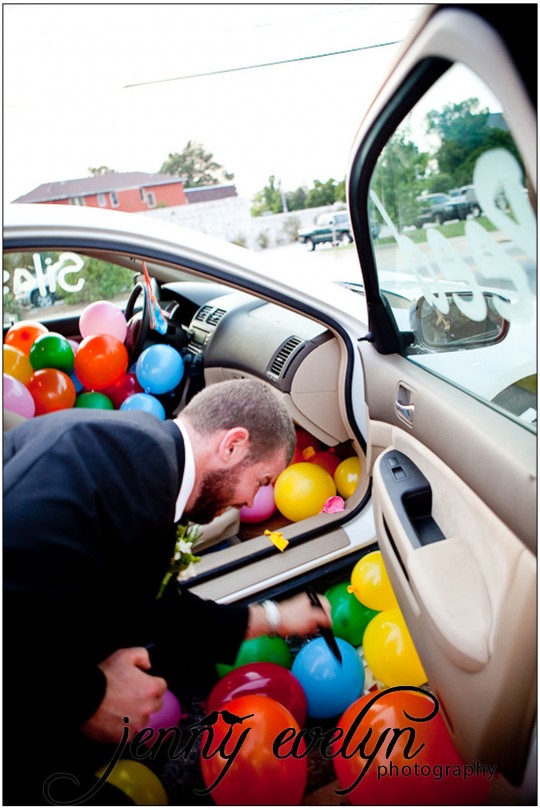 The send off!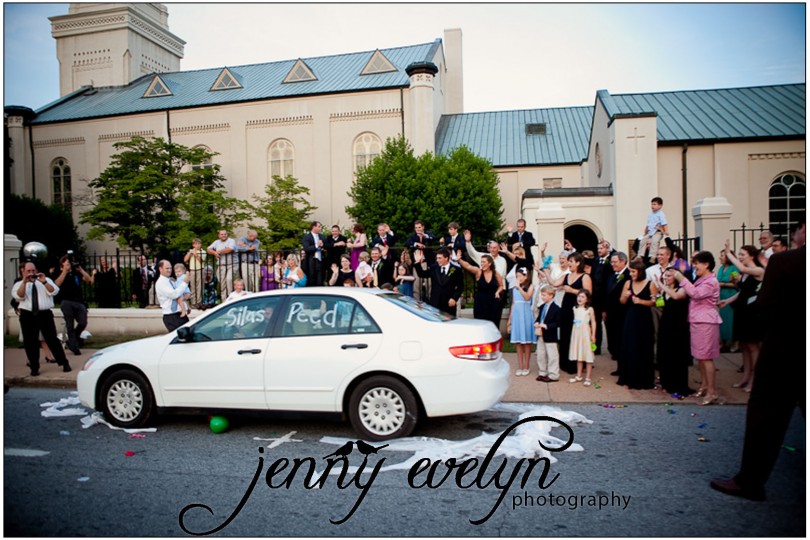 Thanks to the Dunns, the Peeds, and all the rest of the friends and family for such a fun time.  I don't think I have ever seen so many people break it down in the church fellowship hall!
Jenny Evelyn
Leave a Reply