Lauren & Cliff = "the Perfect Couple"
September 22, 2009 |
Lauren Williams is the 3rd Lauren I have photographed in a row this summer. She is extra special to me because she is my cousin and only 4 years ago she was a bridesmaid in my own wedding.  She was single at the time and God had plans to bring Cliff into her life only a year later.  If there is one thing that I heard over and over again during their wedding weekend it was that Cliff and Lauren are the "Perfect Couple!"   They are so well matched and it was my honor to get to photograph their day.  Their wedding was held at the beautiful Montaluce in Dahlonega, GA.  I like to call it a little slice of Italy hidden away in the GA mountains.  It really feels like you have entered into a European Vineyard as you drive in and around the place.  It was the perfect setting for this "perfect" couple's wedding.  Lauren and Cliff's day was a major team effort. Their friends and family really pulled together to make this day extra special.  It was so full of sentimental details; it will be a great feat for me to try to fit them all into her preview, but here I go… Montaluce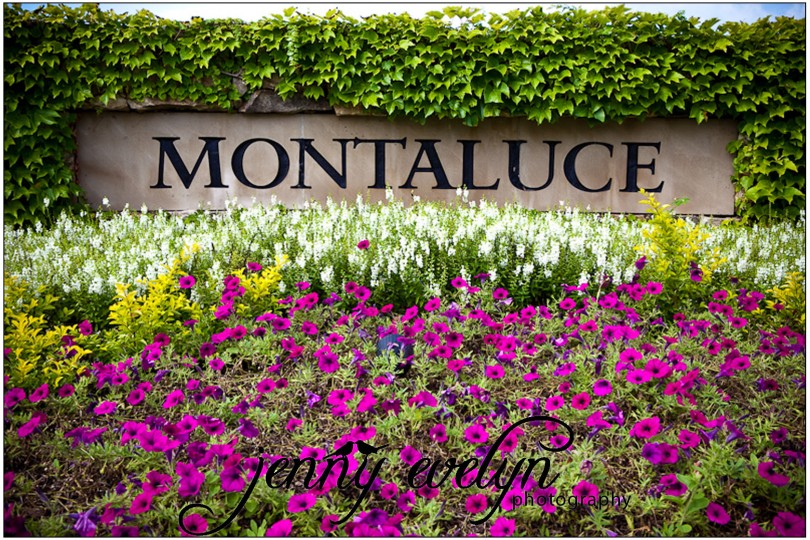 Some bridal details at the cottage where Lauren and the gals got ready.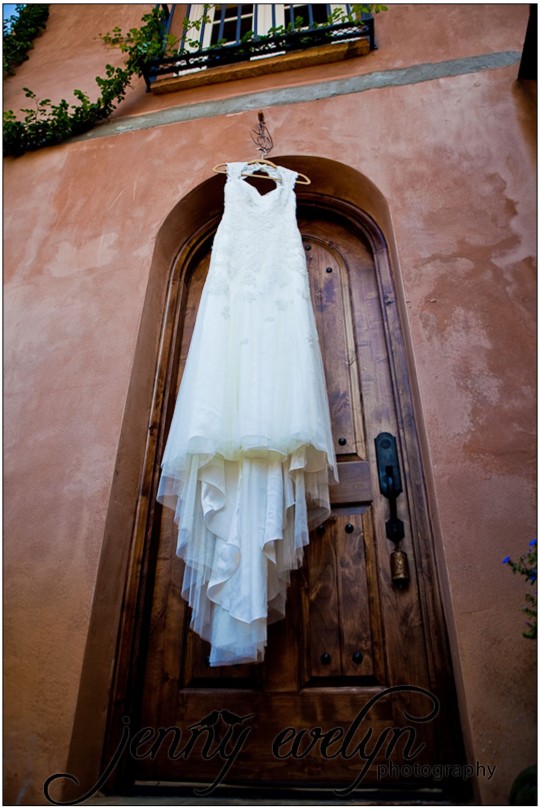 Lauren's Shoes were by Martinez Valero….they were the perfect bridal shoe.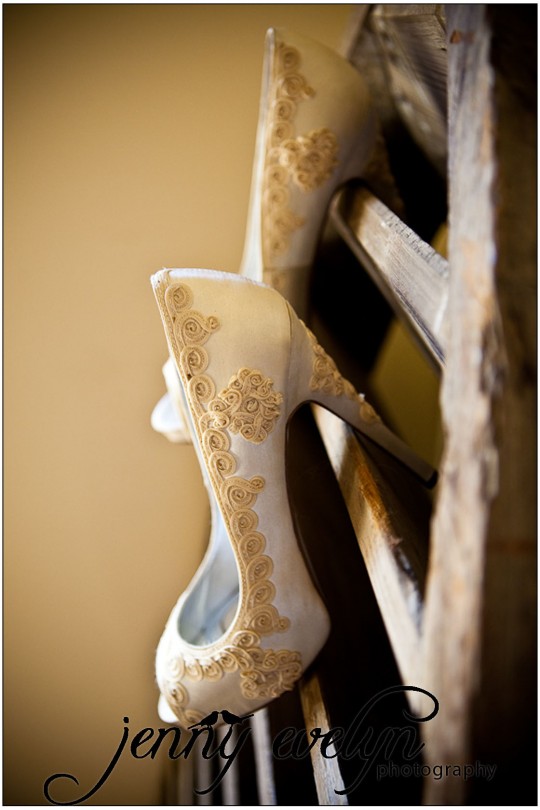 Here is a little tip ladies.  When I went looking for Lauren's shoes to photograph I found them in the freezer!  If your shoes are a little small then keep them in the freezer and then when you put them on your feet will stretch them out as they warm up.  Crazy.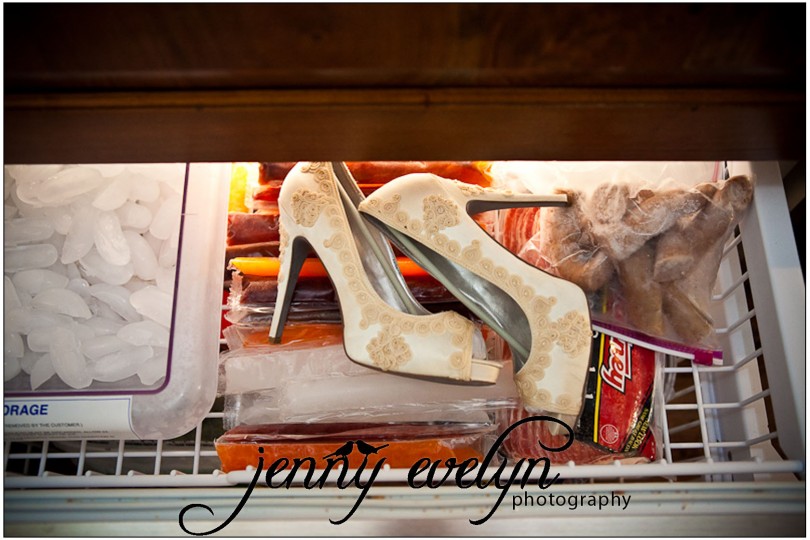 Lauren's earrings were her something borrowed from Giradin Jewlers in Valdosta, GA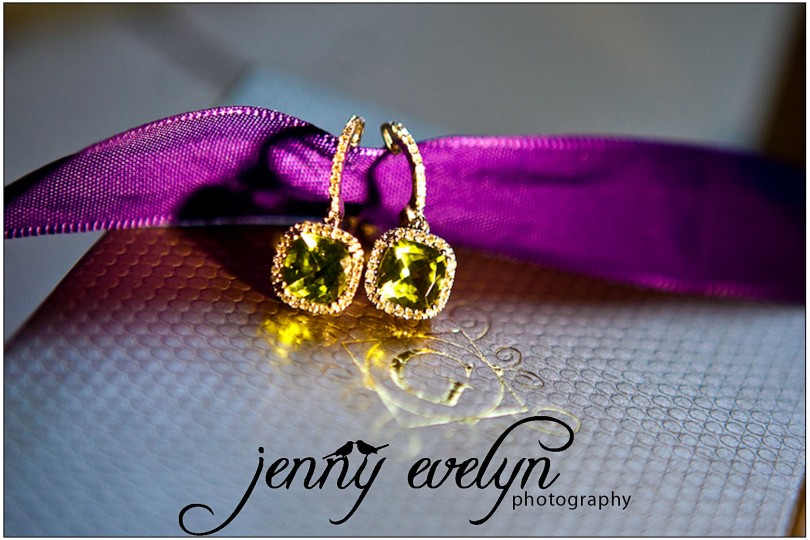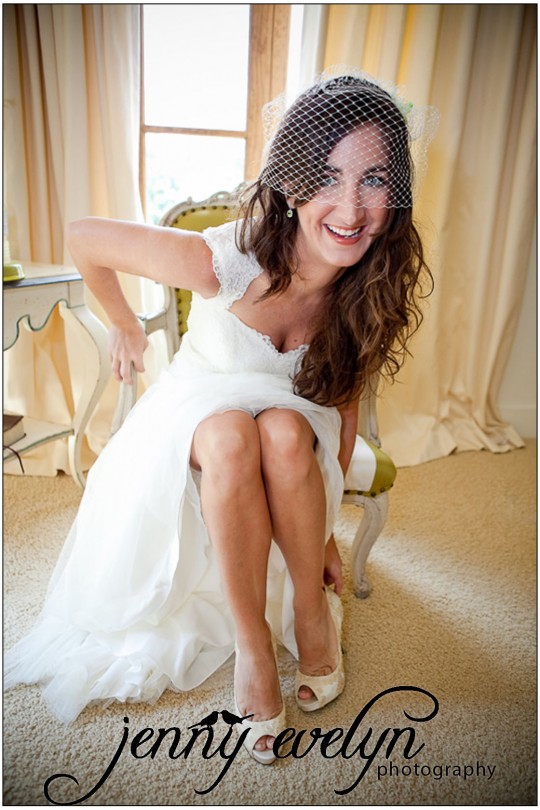 Along with some more of Lauren's bridal details, my mom (Peaches Barnes) who is known for her beautiful children's couture clothing also makes custom garters and Lauren's garter.
Laurel also carried an heirloom Baker family handkerchief.  It was Cliff's grandmother's and his mother as well as his siter-in-law all carried it in their weddings.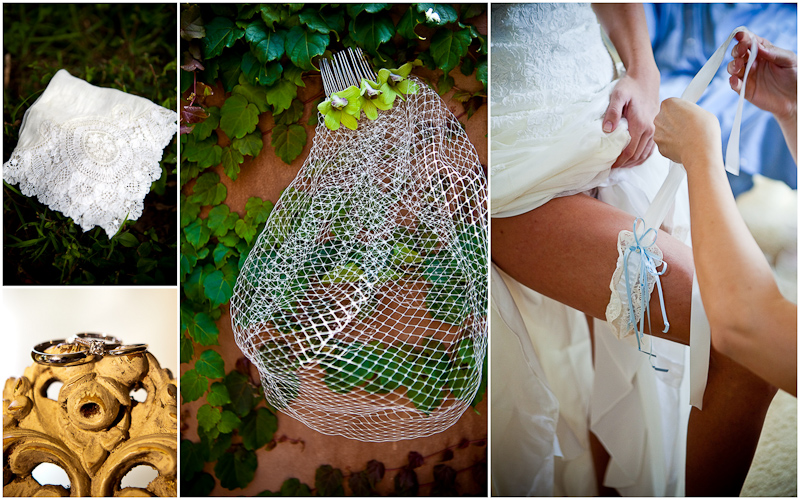 My fabulous sister Charlotte did Lauren 's makeup.   She also did the makeup of almost all the ladies that were part of the wedding!  Great job Char!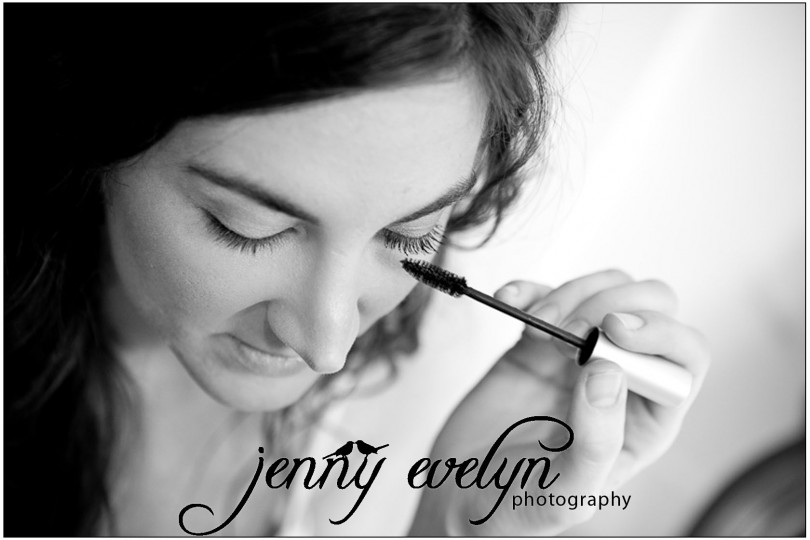 A couple of Bridals.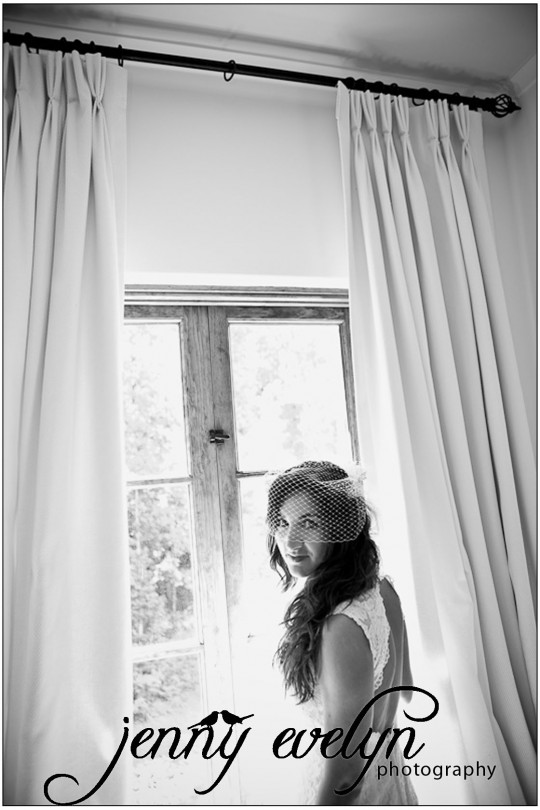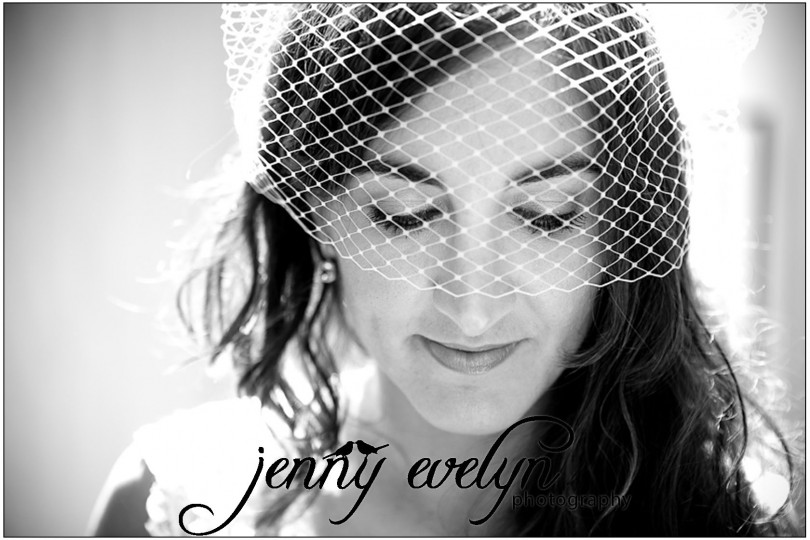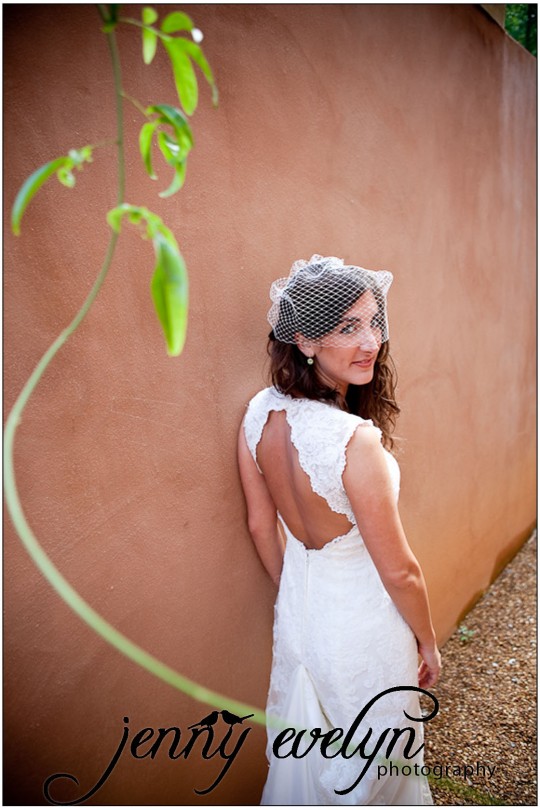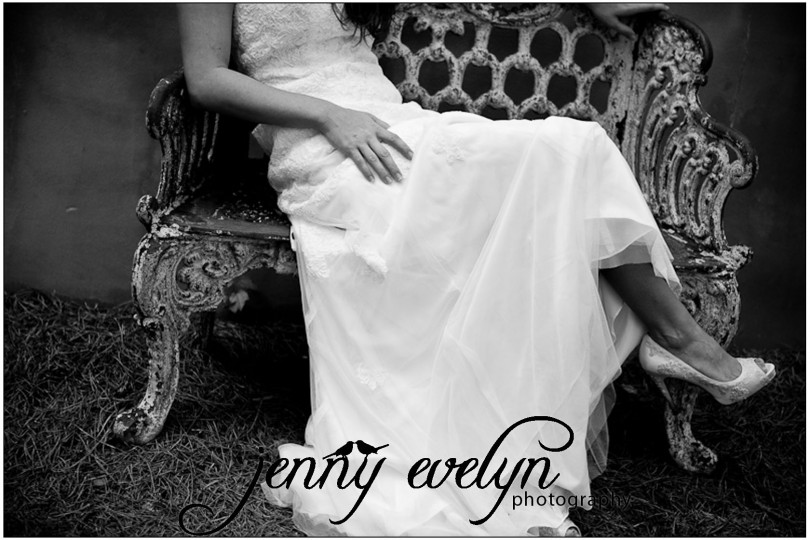 Oooh one of my absolute favs…oh what am I saying they are all my favs!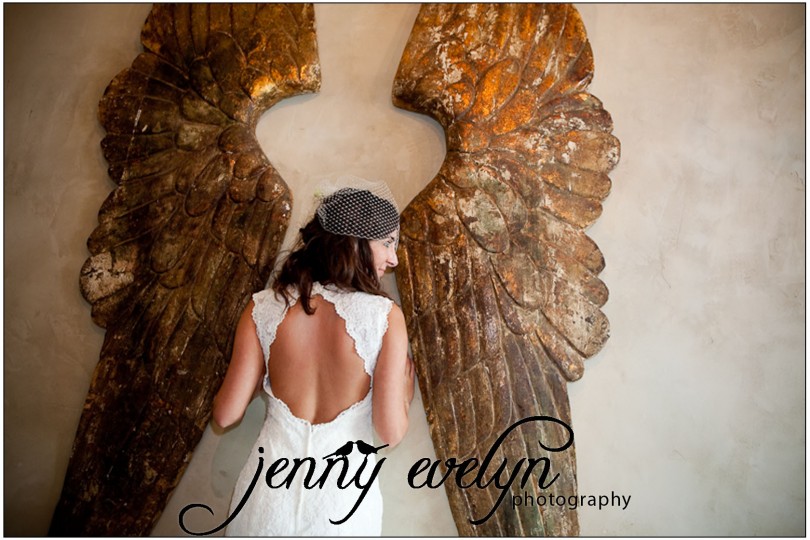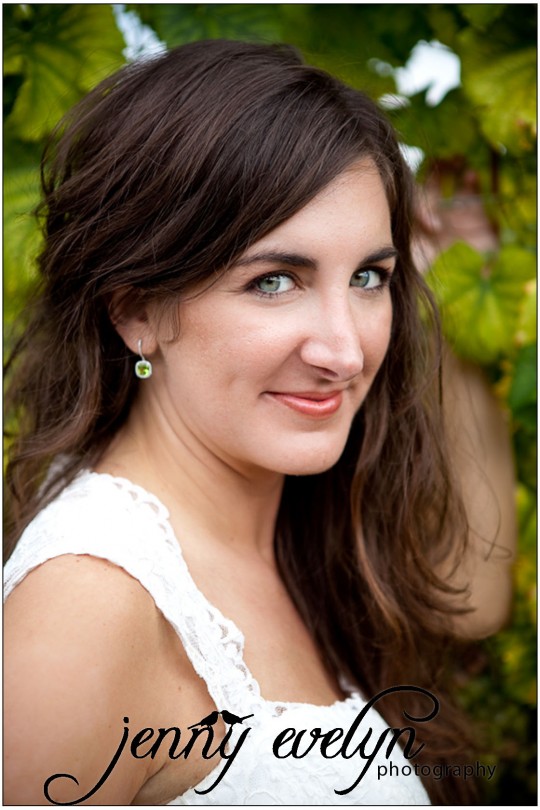 The handsome groom.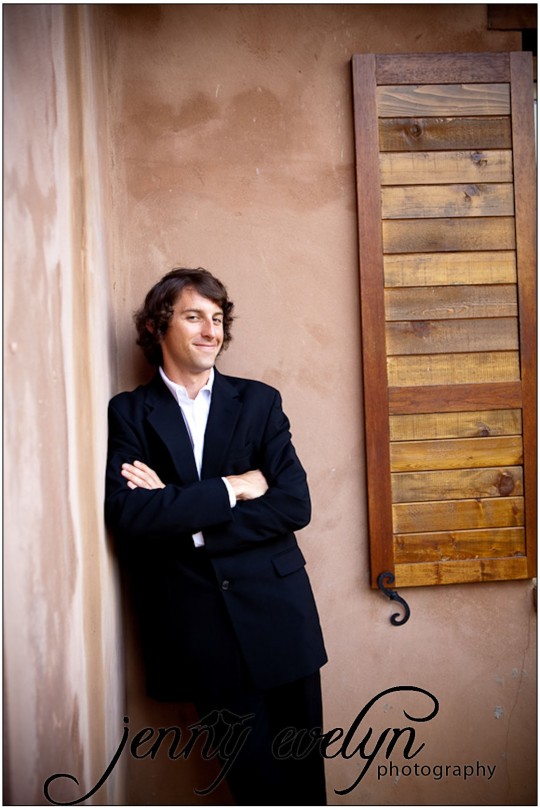 He has a thing for sunglasses. Nice Ray-bans Cliff!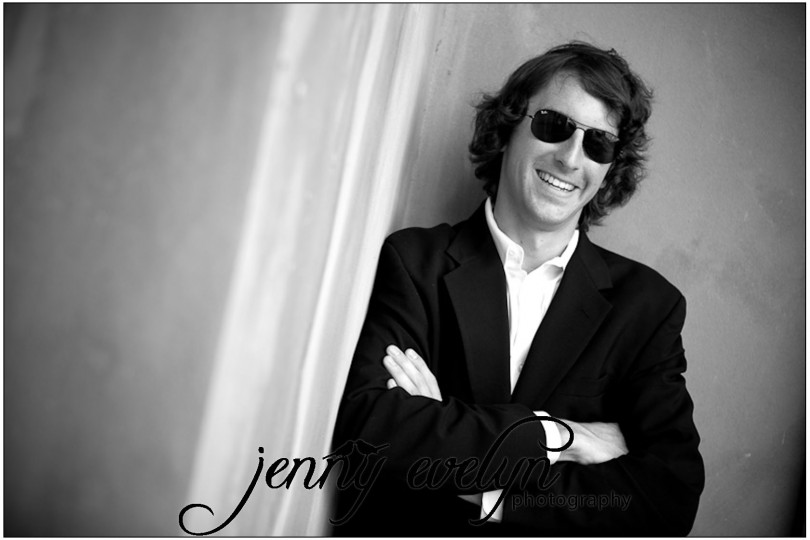 Too funny.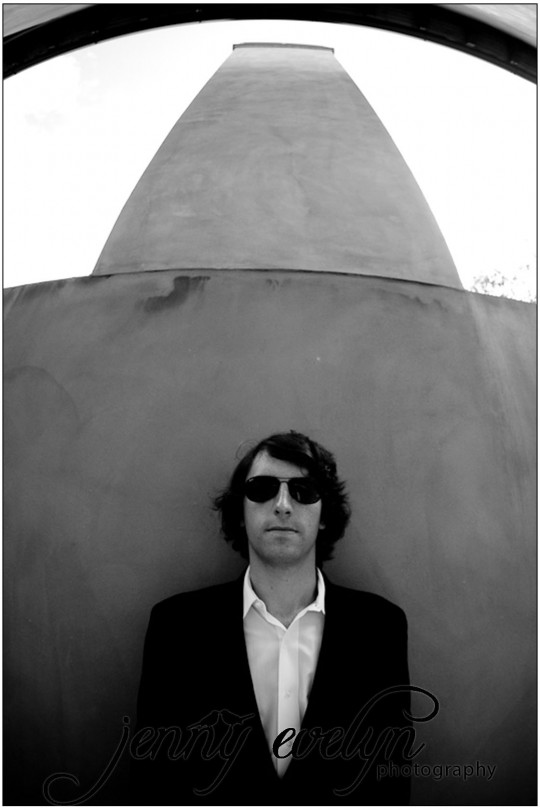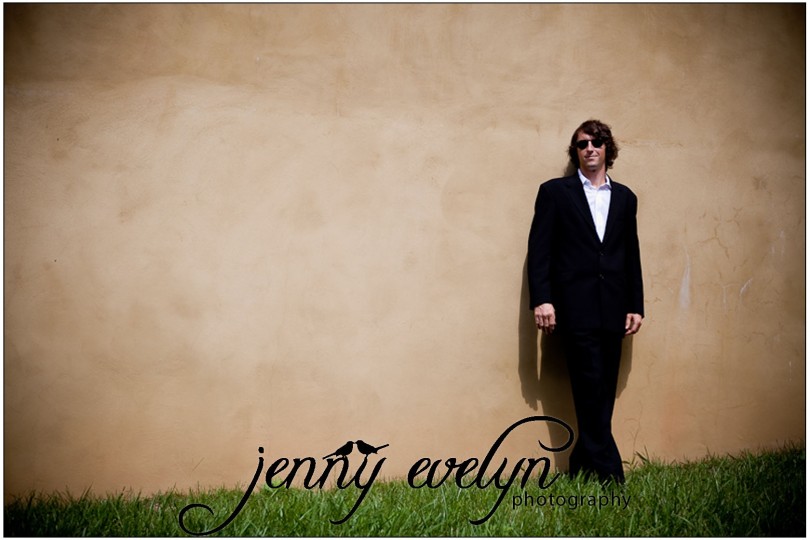 How do I even start telling you about the flowers?  Jamie (gaallstars@aol.com) Tater (raydmills@yahoo.com) and  Sam did an incredible job.   I could post an entire blog post just on all the different creative florals that they made.  Here is just the first taste of their awesomeness!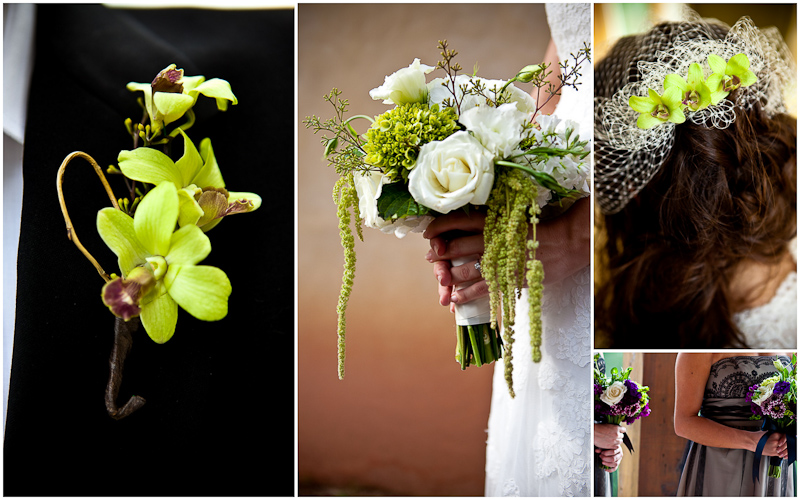 Cliff and Lauren decided to see each other before the ceremony.  It was sweet and we had lots of time to explore the vineyard!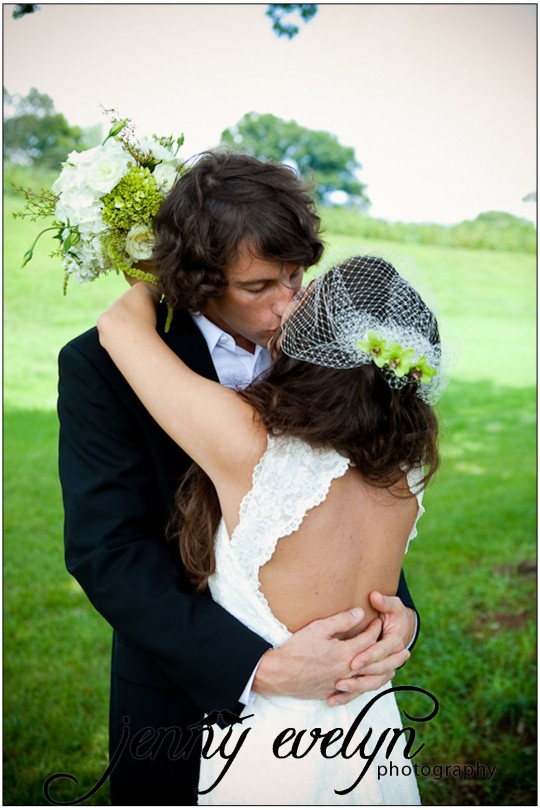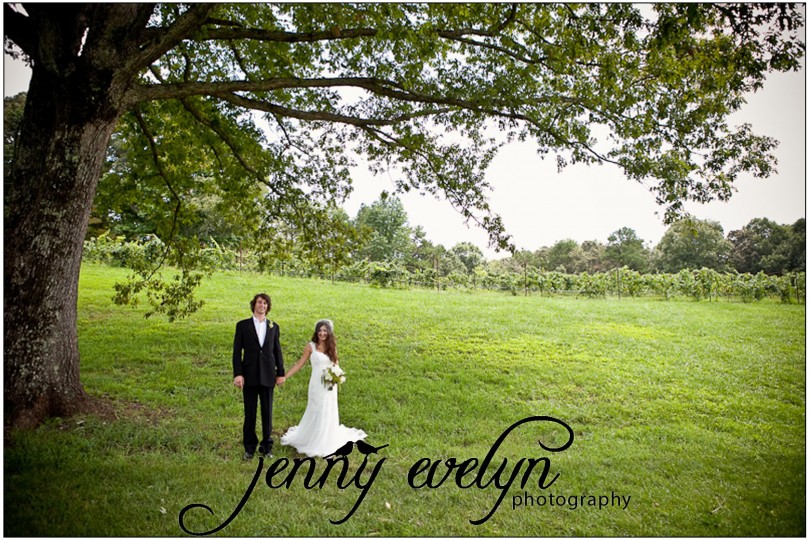 More romantics out in the grass.  My fav was in the First Look I posted on my blog of their wedding.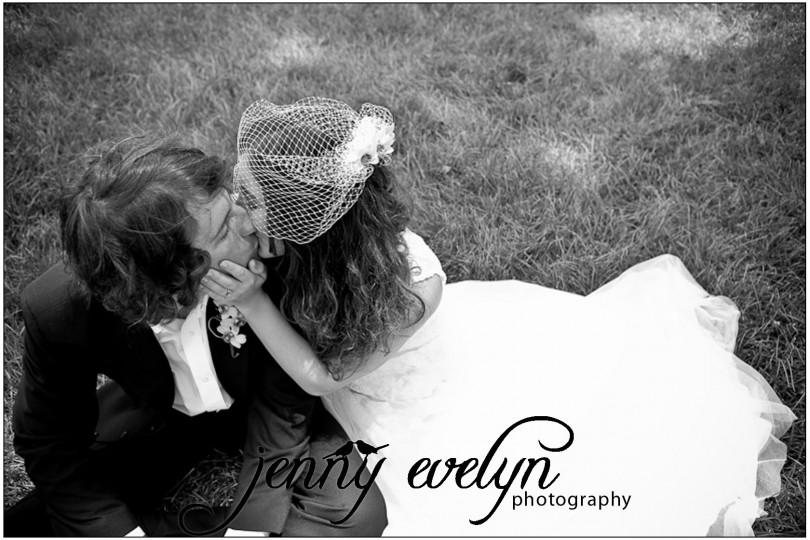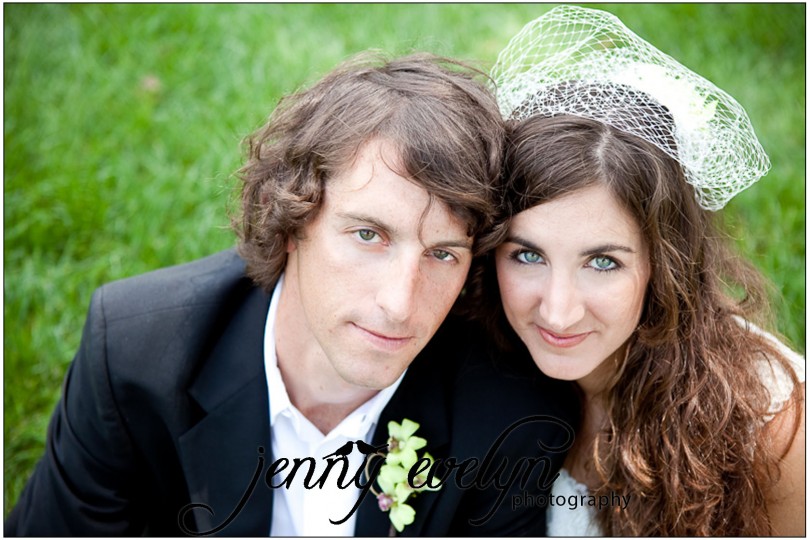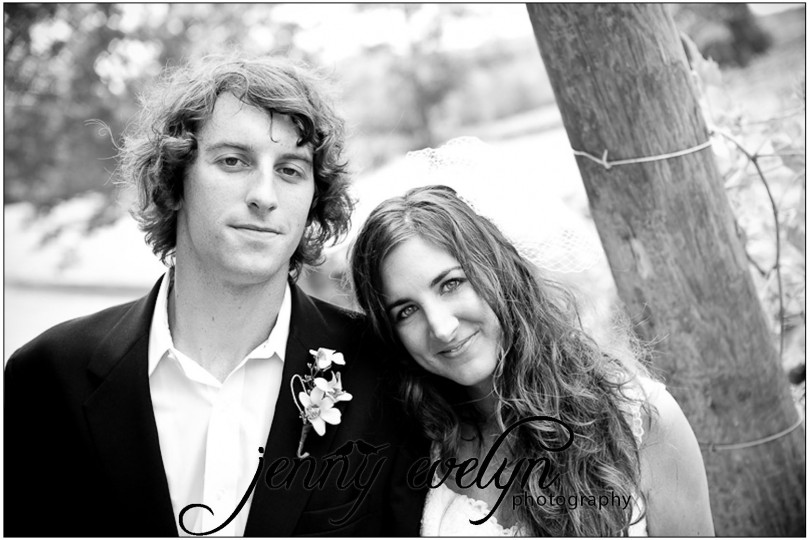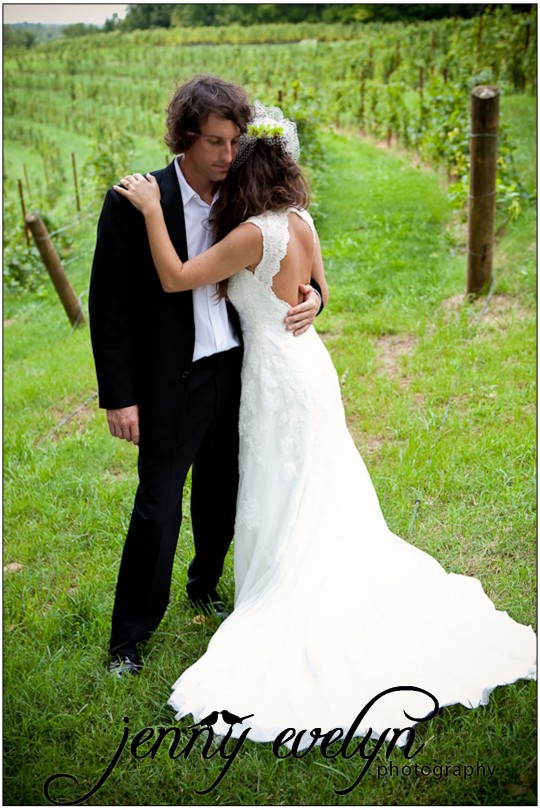 We went in the wine cellar to cool down… it was just beautiful.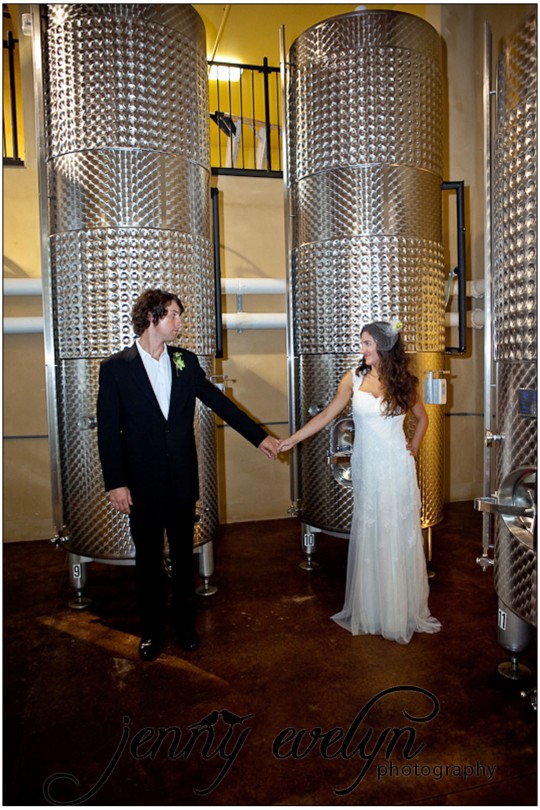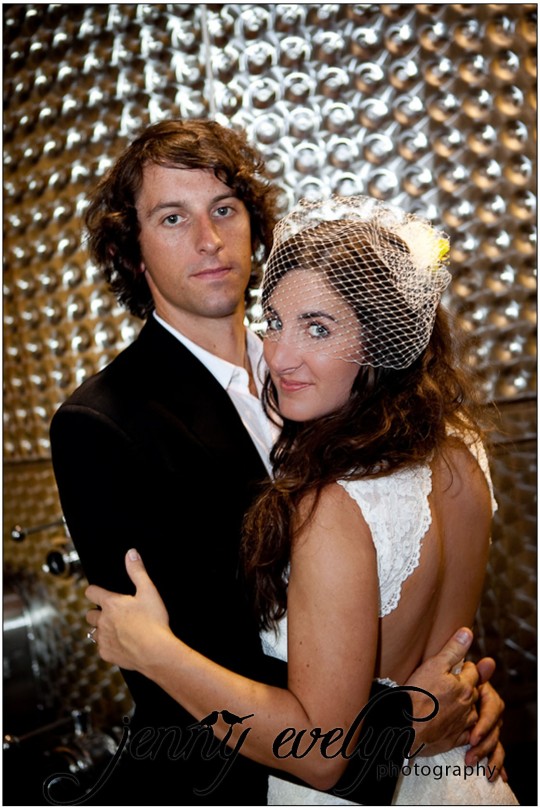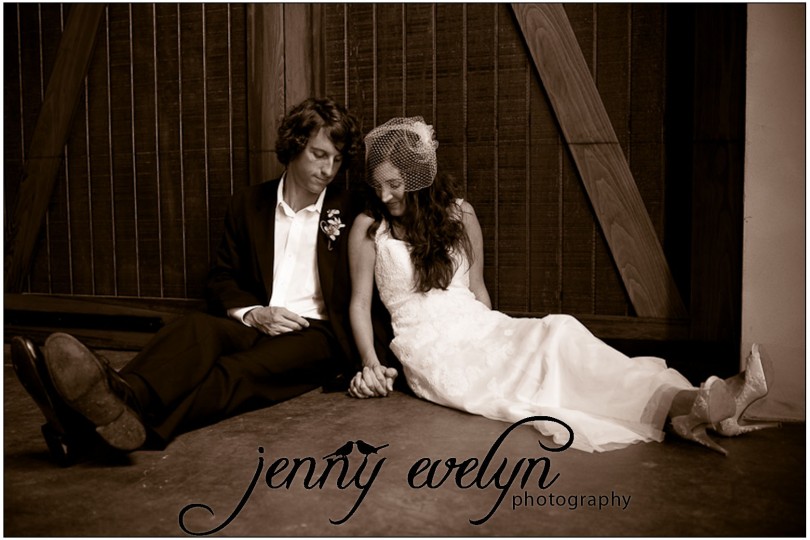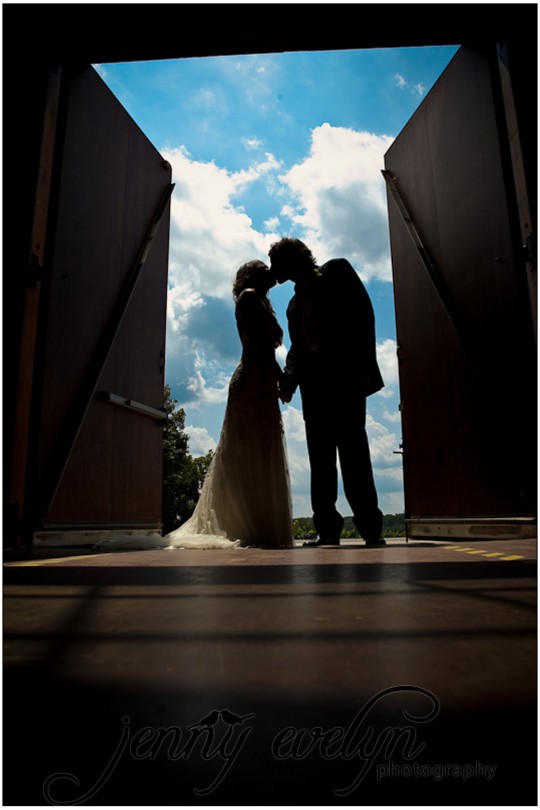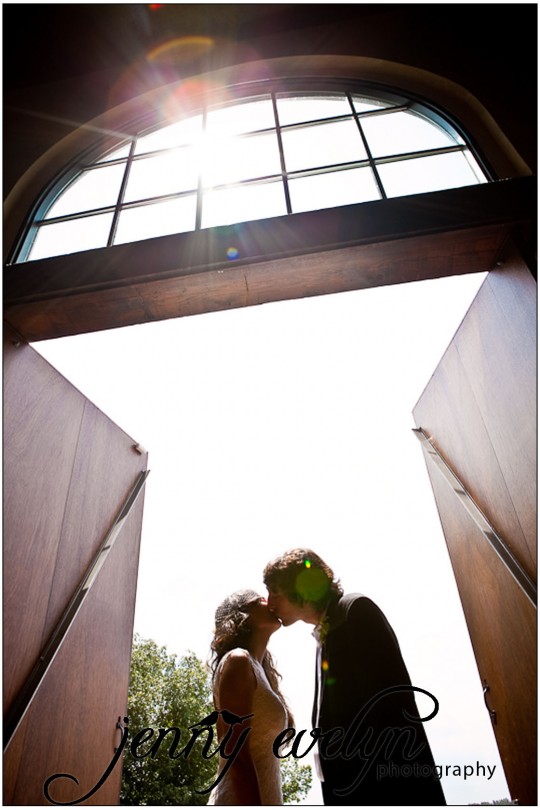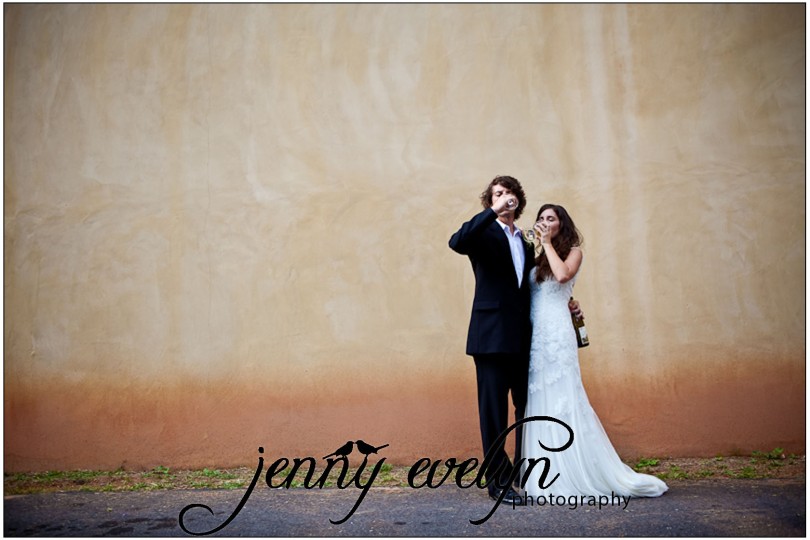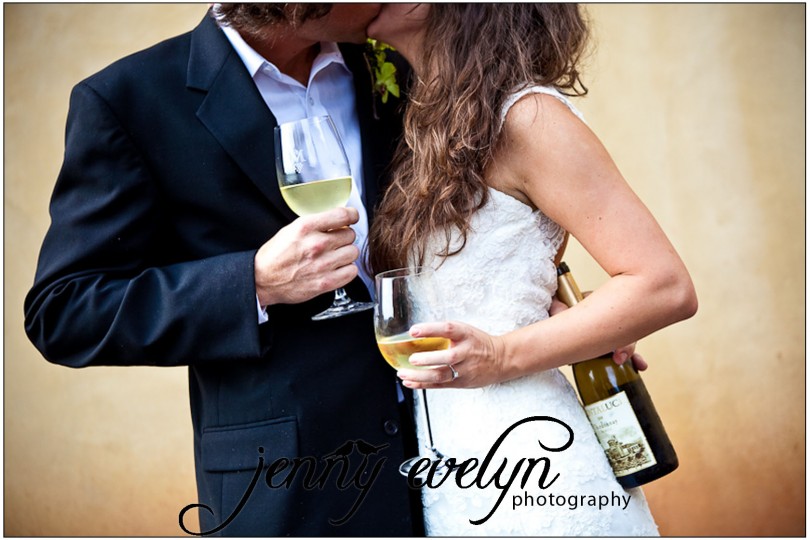 The wedding Party.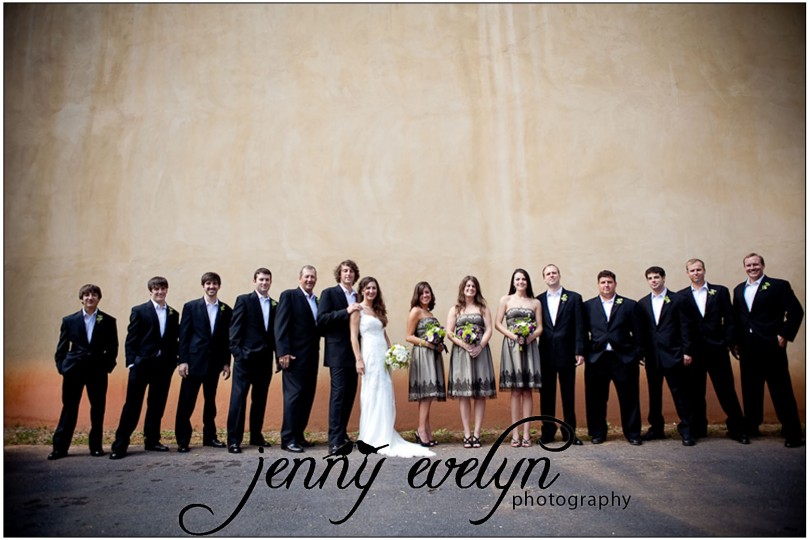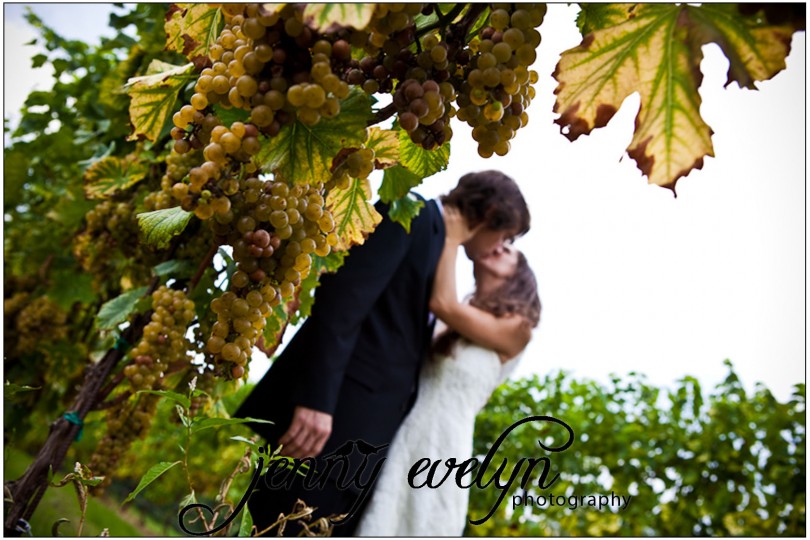 Man they really got some air!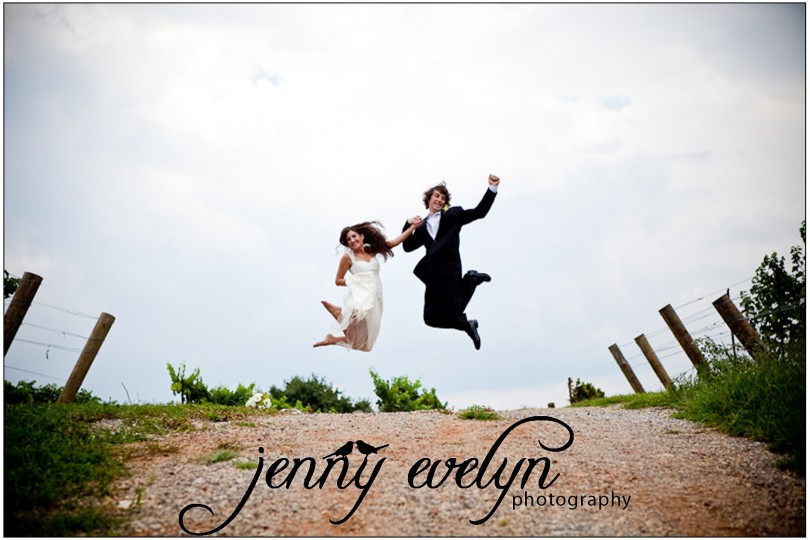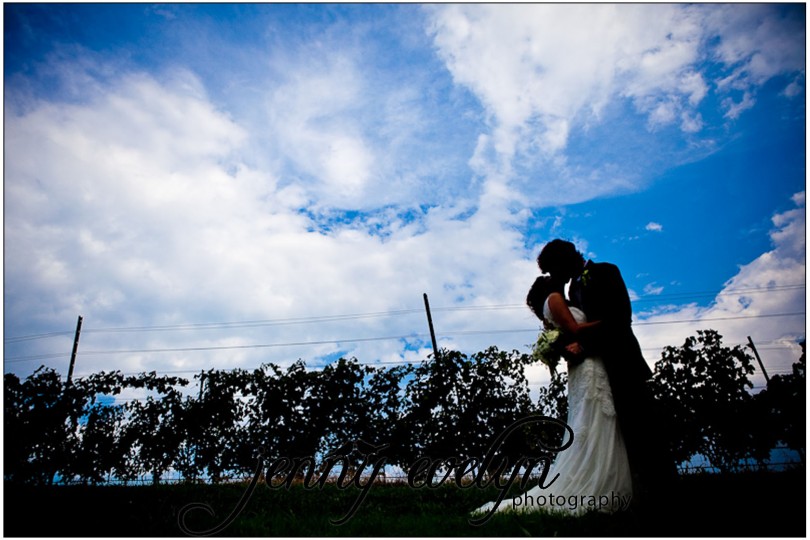 There were so many details I could have posted a whole blog entry just on the gorgeous florals!  Here are the ceremony details.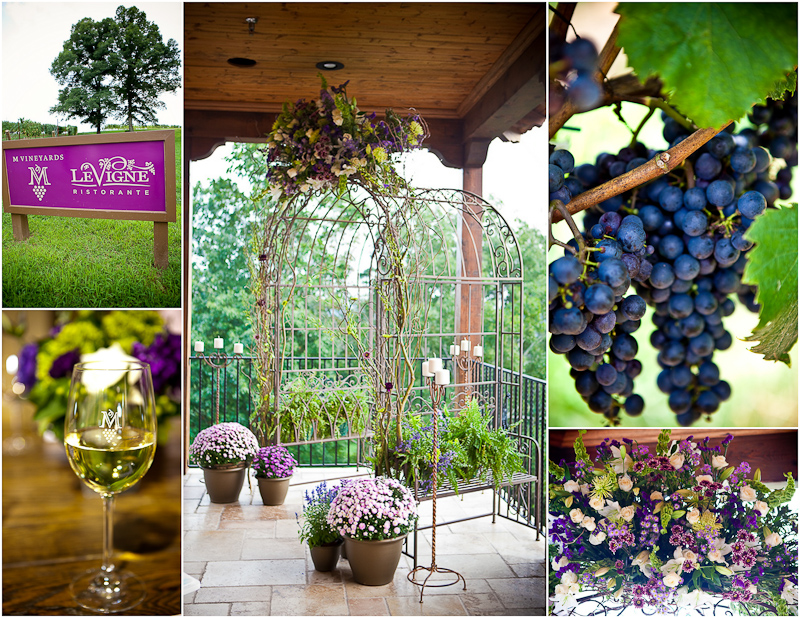 Time for the ceremony.  It was on the 3rd story patio that overlooked the vineyard.  It was just breath taking.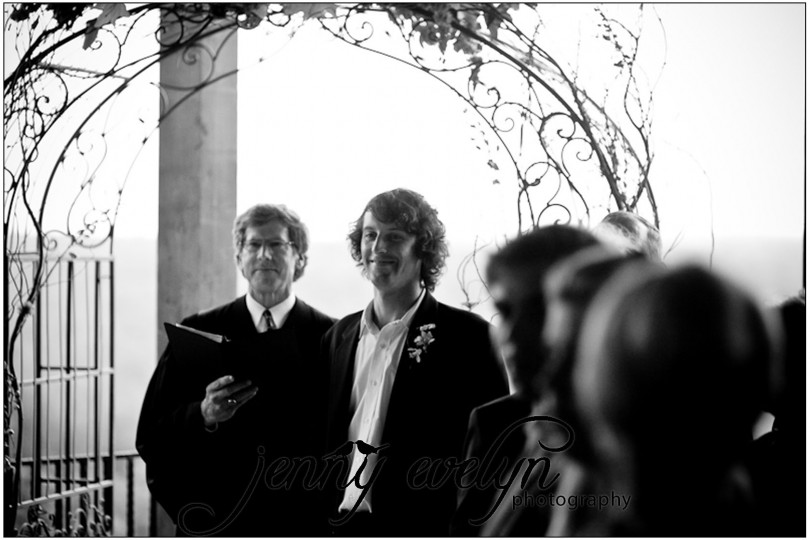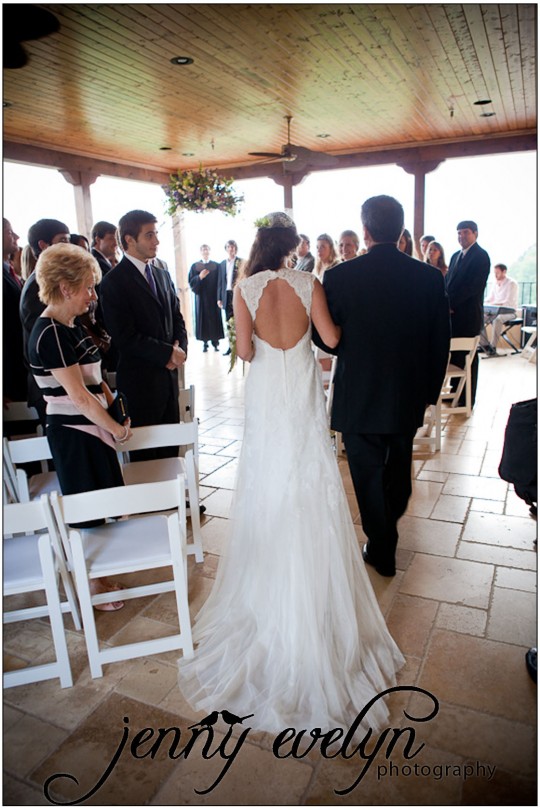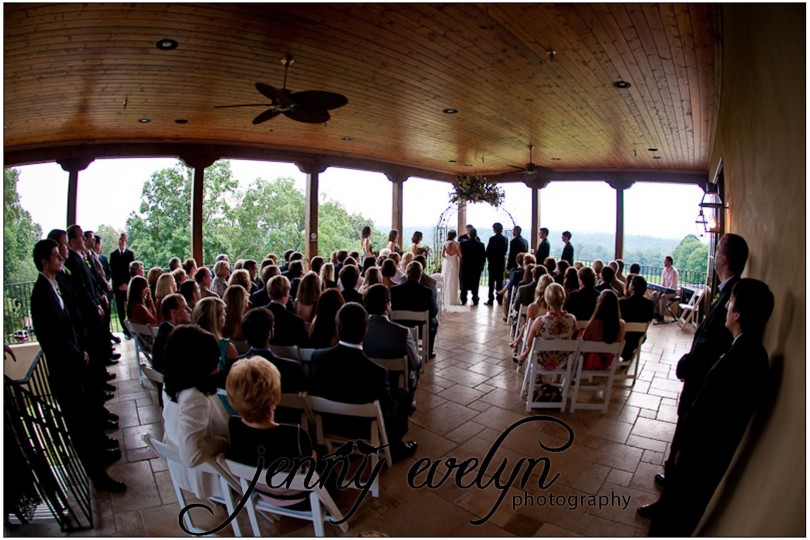 Lousie,  a close family friend looking onto the ceremony, not only directed the wedding, but was also a big part in making this special day happen.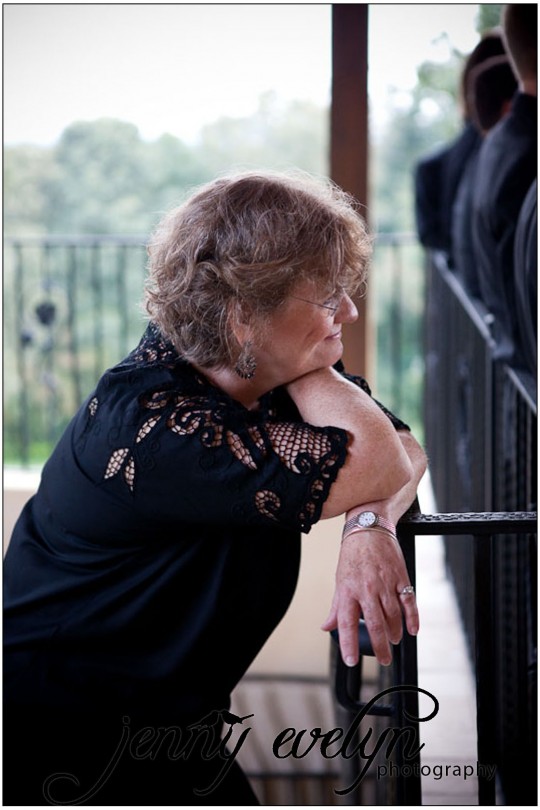 My daddy (Lauren's Uncle Roland) did the ceremony.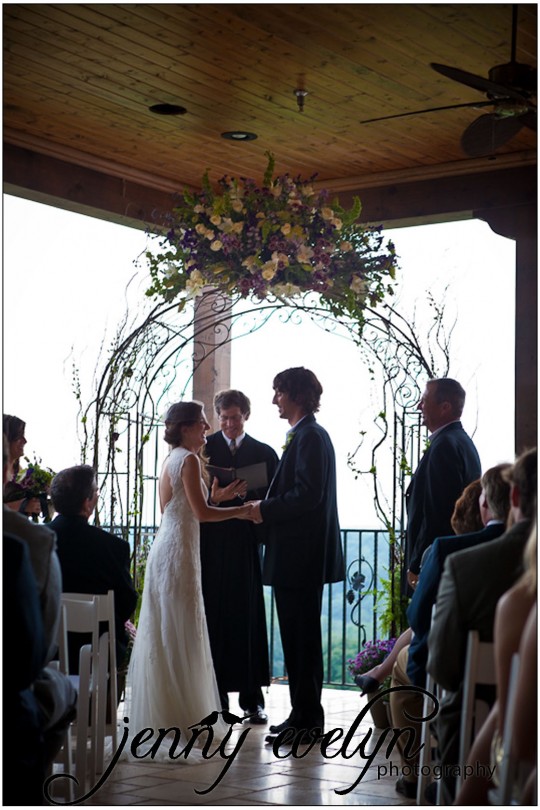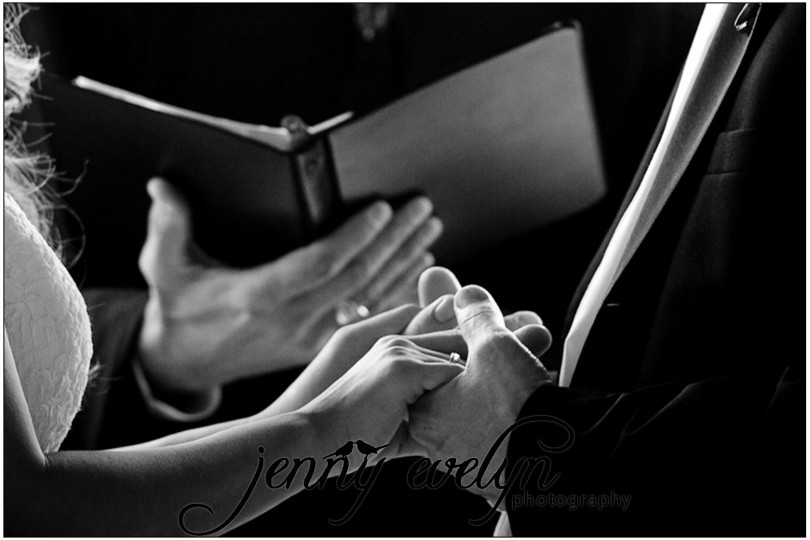 The kiss.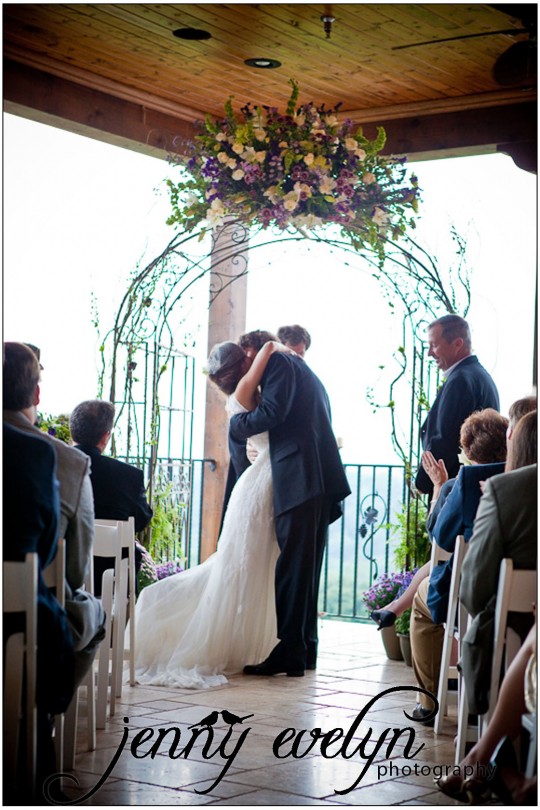 Now to the reception and more details… Shout out to Tater who was personally responsible for gluing hundreds of green orchids to the curly willow center pieces.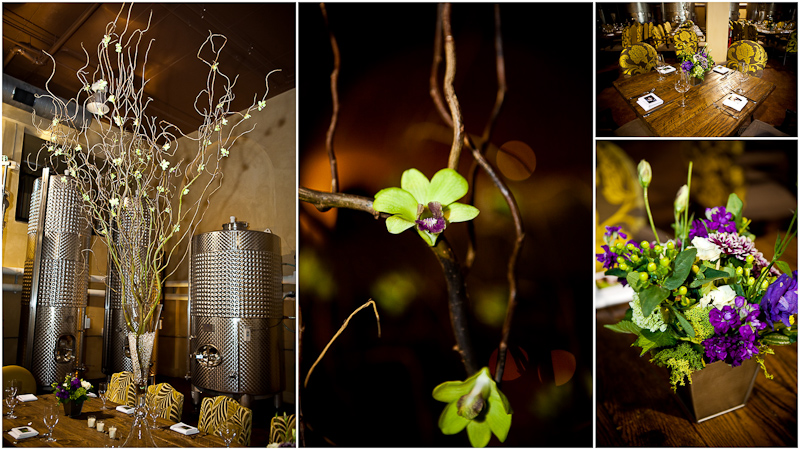 Lauren and Cliff's first dance was to the song …. "That's what love will make you do" by the Gerry Garcia Band.  The DJ Andrew with Espeute Entertainment kept things rockin' smoothly all night long.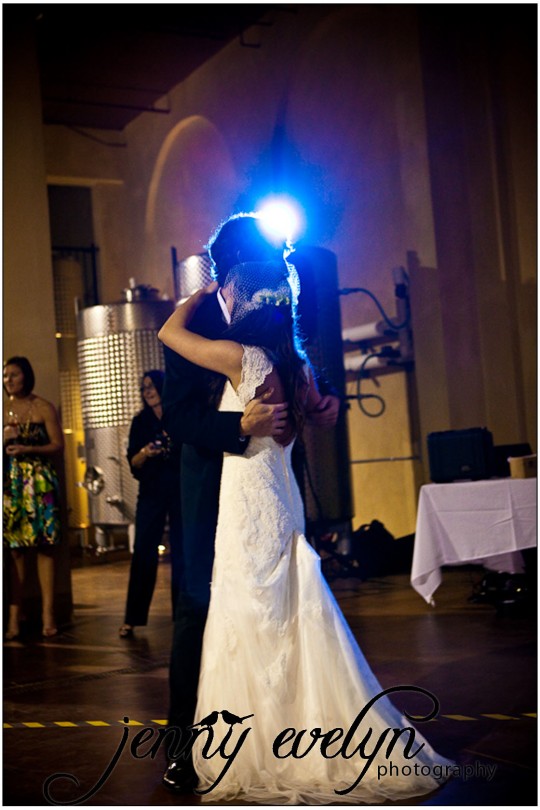 Finally it was time to let loose and put on their blue suede shoes.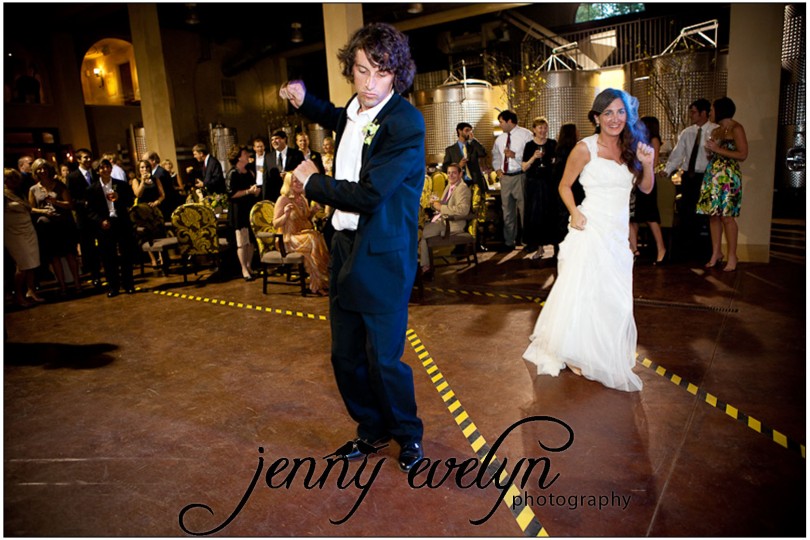 She's got him down on his knees!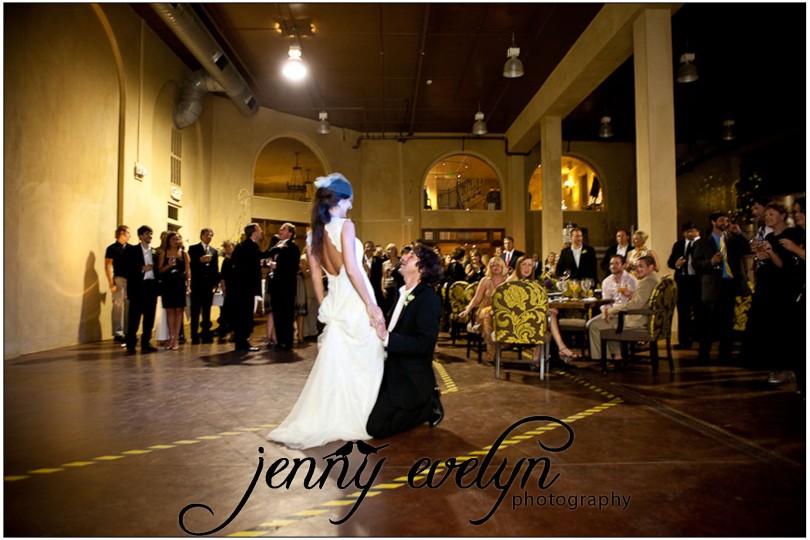 Cakes, cakes and more cakes.  Lauren had all different kinds and flavors all topped with her Aunt Peaches' collection of antique cake toppers.  One of them, the kissy one, was actually my cake topper. Love how they all turned out.  I also think its safe to say that we all ate our weight in baklava and kourabiedes (that is the Greek wedding sugar cookie…Amazing).  A special  thanks to our Greek cousins Athena & Vicky for making them.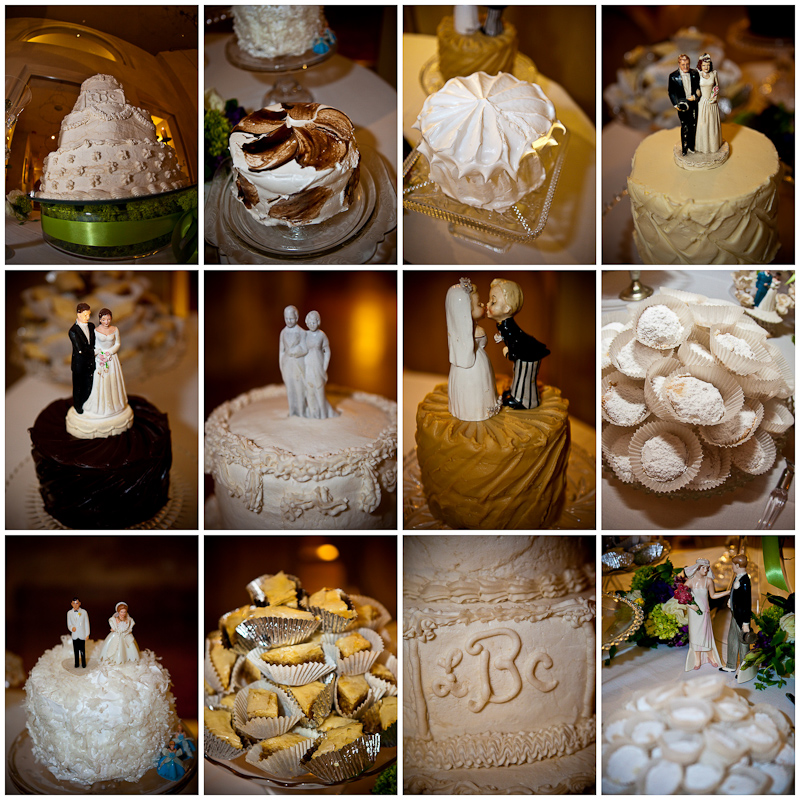 Lauren had some many different cakes I don't even know if I can list all of them.  But, the big one was made by Donna Wells. (donna_d_wells@hotmail.com)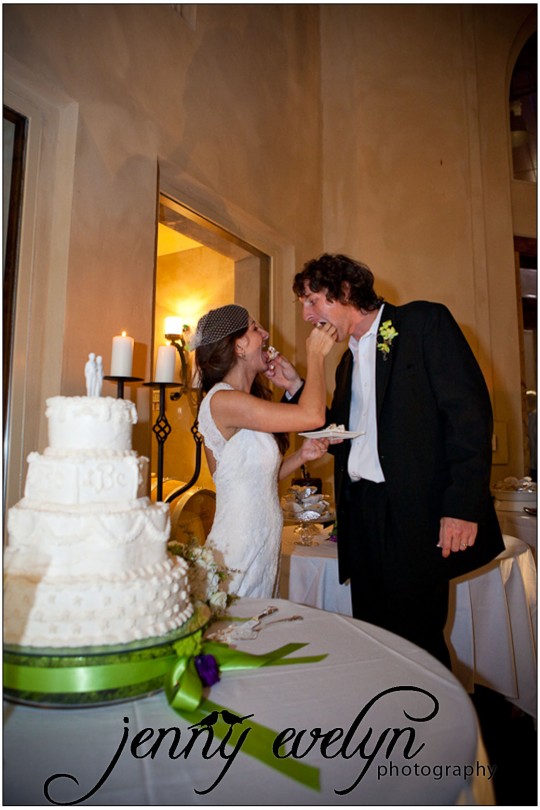 Baklava!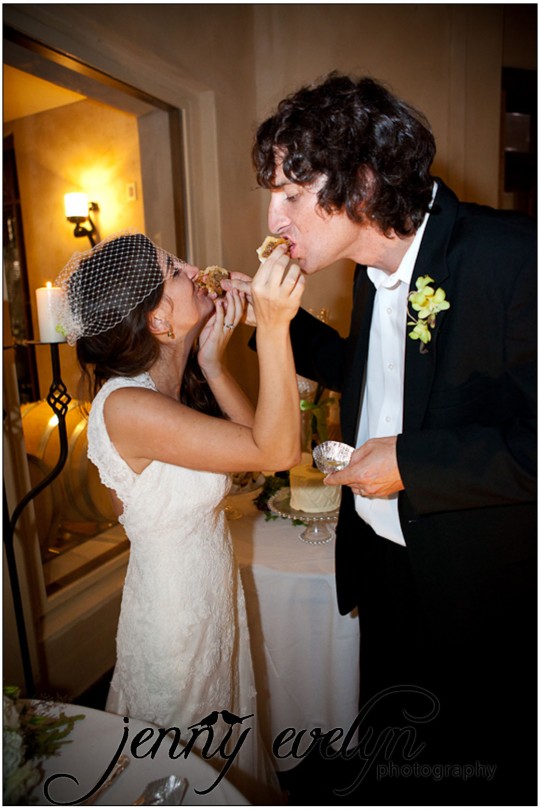 This is the Greek side of my family.  Lauren and I both 1/4 Greek and everyone that is Greek knows you have to have 3 things at a wedding. 1. Baklava 2. Kourabiedes 3. Greek dancing.  Oooopa!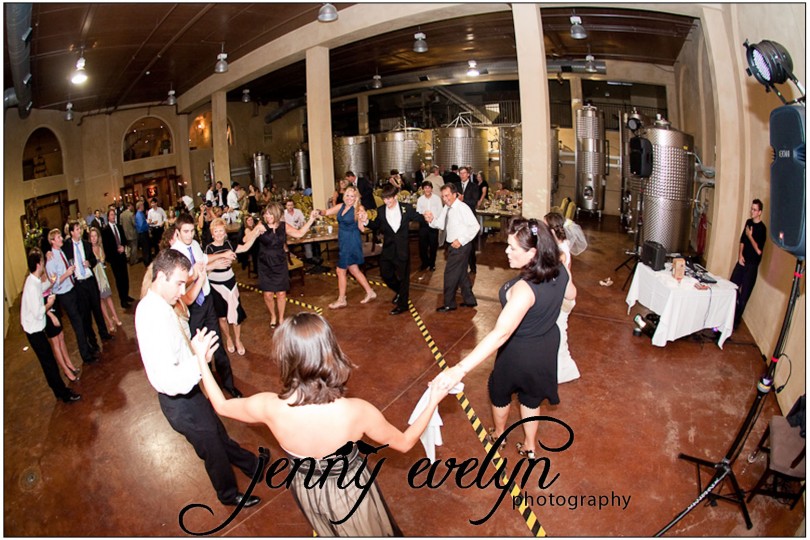 And between our Greek dancing and Cliff's dad singing "Under the Boardwalk"…There was a lot of dancing I think we kept the dance floor full all night!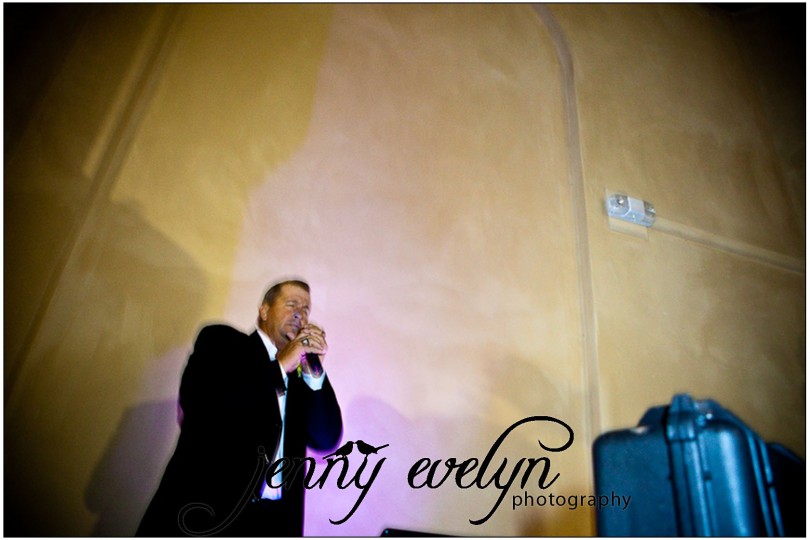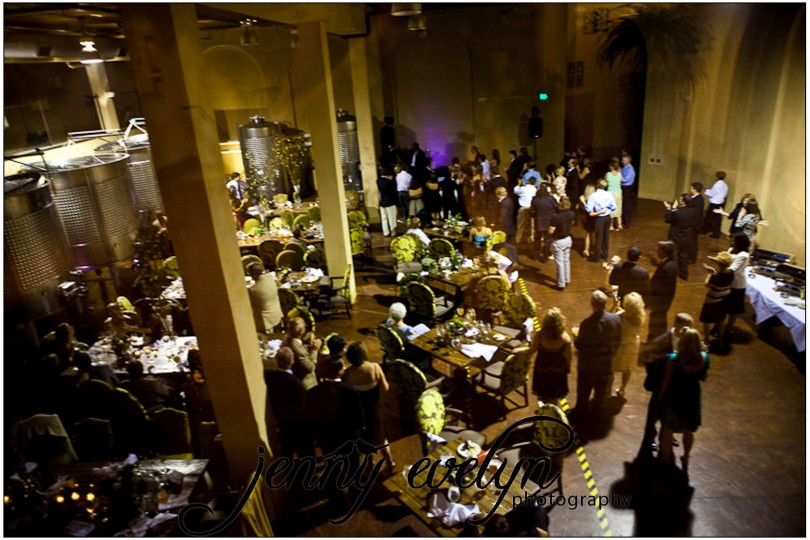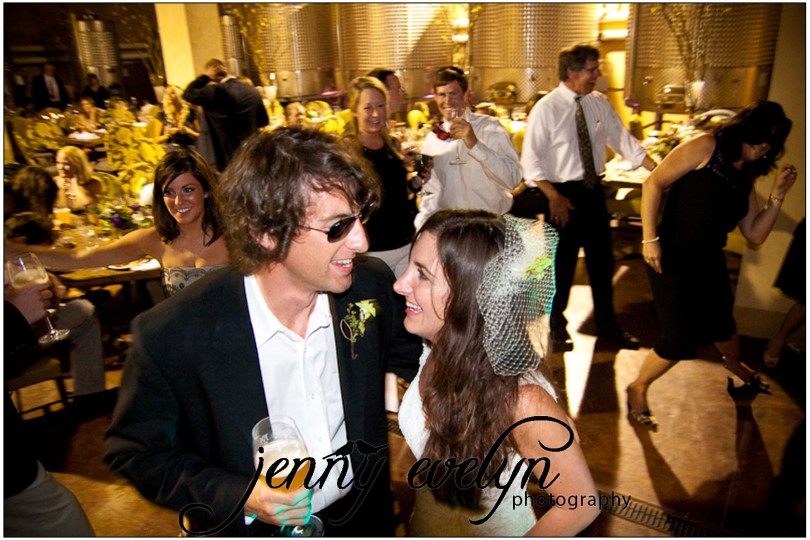 Lauren had someone specific in mind for the bouquet toss…..I guess you are next Holly!  Great shot Koutsunis!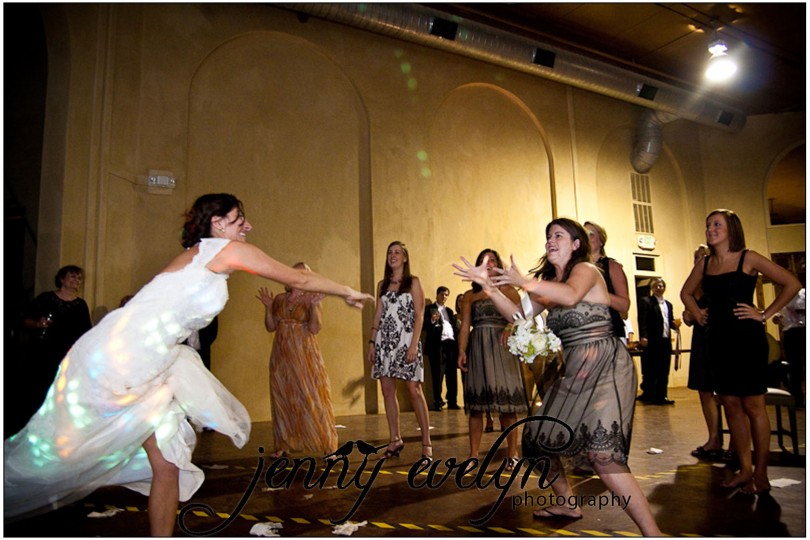 Lauren and Cliff's wedding favor were daisy seeds.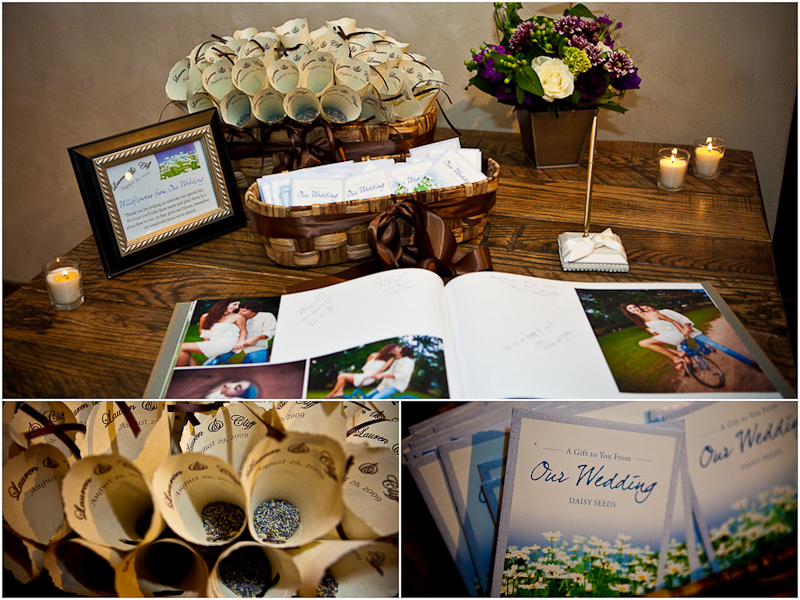 The couple ran though lavendar on their way to the limo!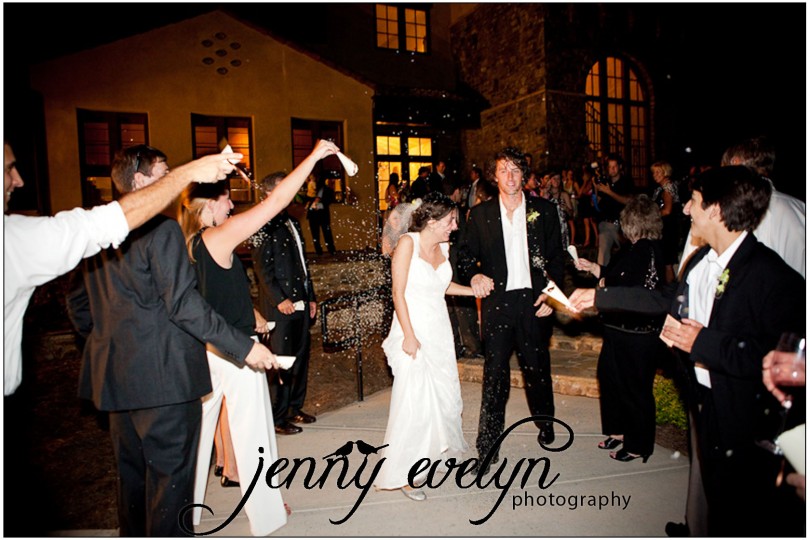 Woop Woop!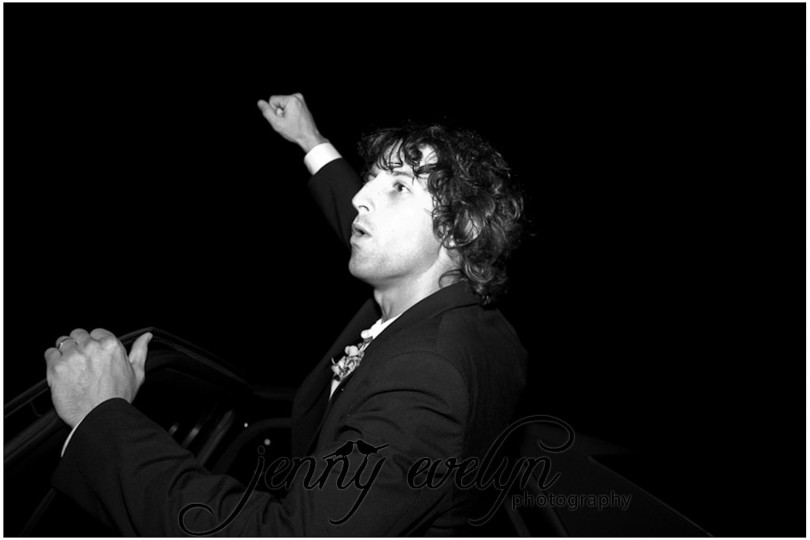 And they were off.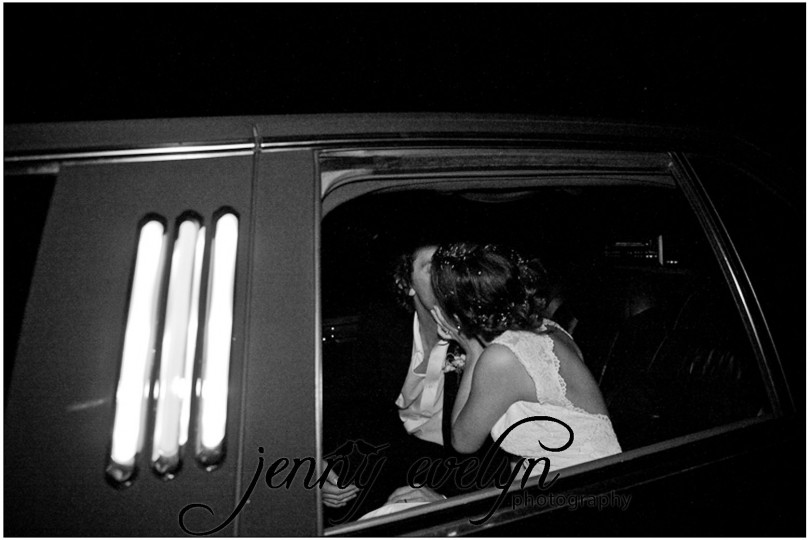 Lauren, you know I love you very dearly and Cliff welcome to our crazy family!  I feel so honored that I got to have such a special part in your wedding day!  It was such a blast and I hope it was all and more than you always dreamed your wedding would be.  I really appreciate all the friends and family that made this "perfect couple's" day so picture perfect!  Love you and cannot wait to show you all the wedding photos soon! Opa!  Koutsunis and I cannot wait to have you come up for a visit…just let me make it through the wedding season first!
Jenny Evelyn