Lauren & Cliff's Engagement!
July 7, 2009 |
That's right, this is the 3rd Lauren I have done an engagement session with in a row!  This Lauren was especially close to me because she is my cousin!  Only a few years ago Lauren was a bridesmaid at my own wedding and now its her turn to walk the aisle.  I had a blast getting to hang out with Lauren and her man Cliff.  We got a little bit of a late start because of a summer thunderstorm, but I am so glad because we had some amazing skies!  Cliff proposed to Lauren in her Easter basket… he hid the ring in an egg!  So cute!  So now for some photos!  The first part of their session we shot at a local park that I love.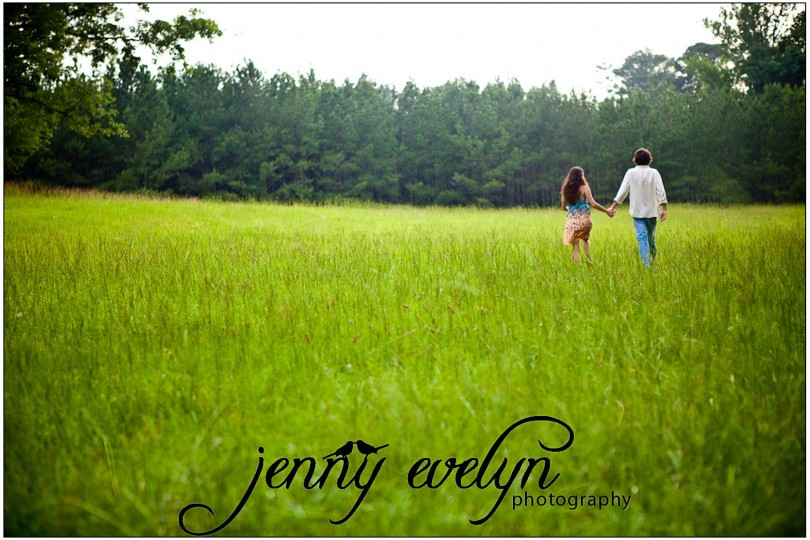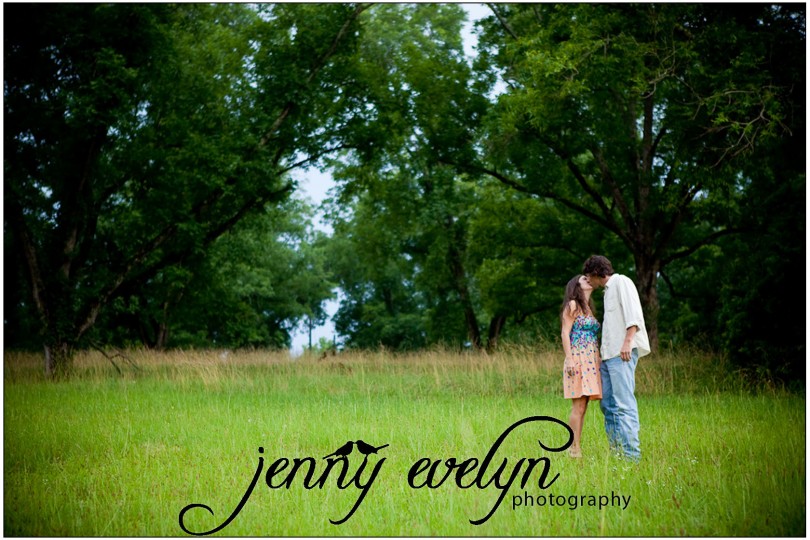 I love these… they look so cute together.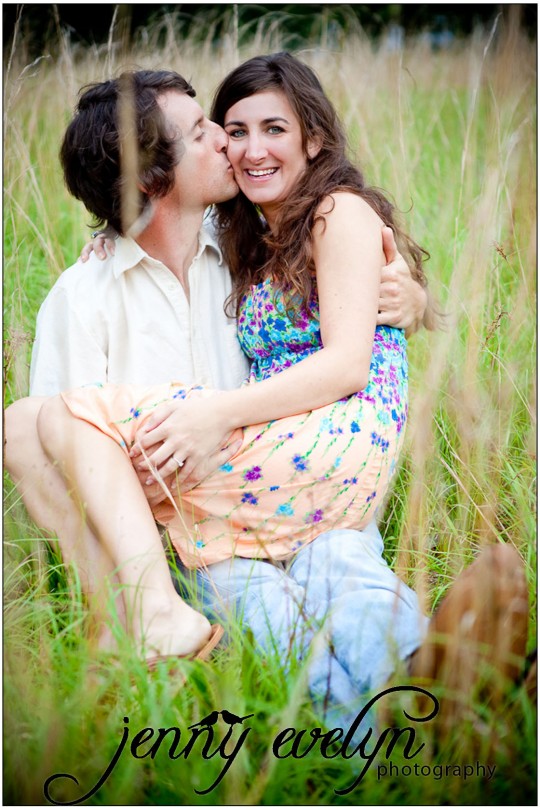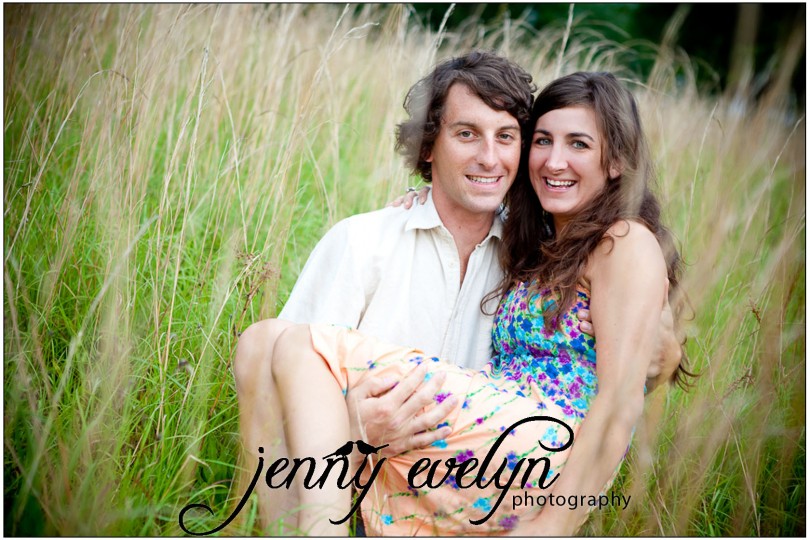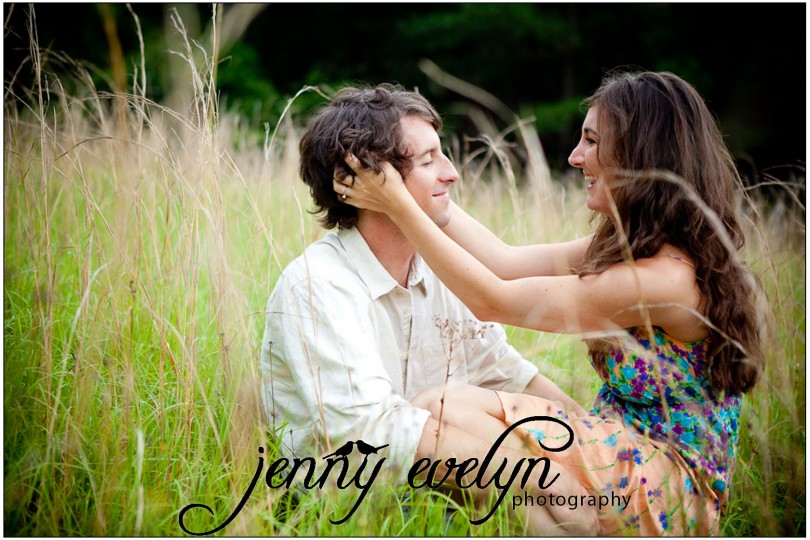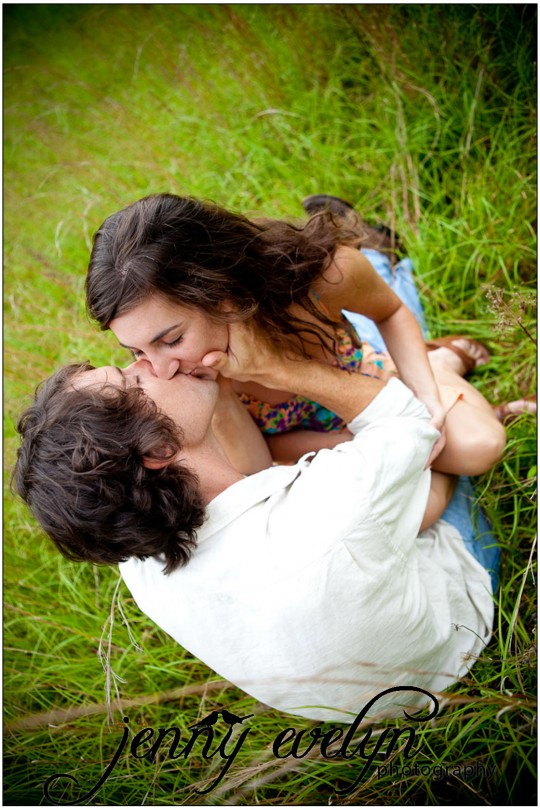 I have always been jealous of how gorgeous Lauren's eyes are!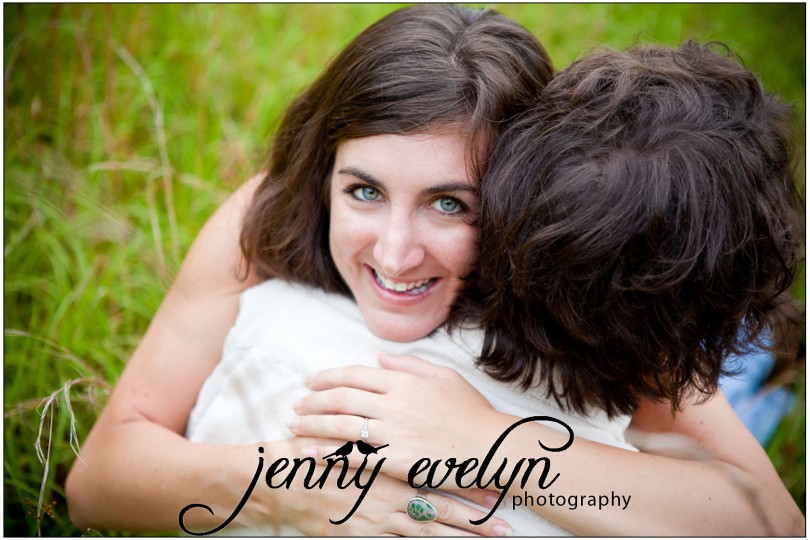 There were a bunch of wild blackberries…. so they did a little tasting.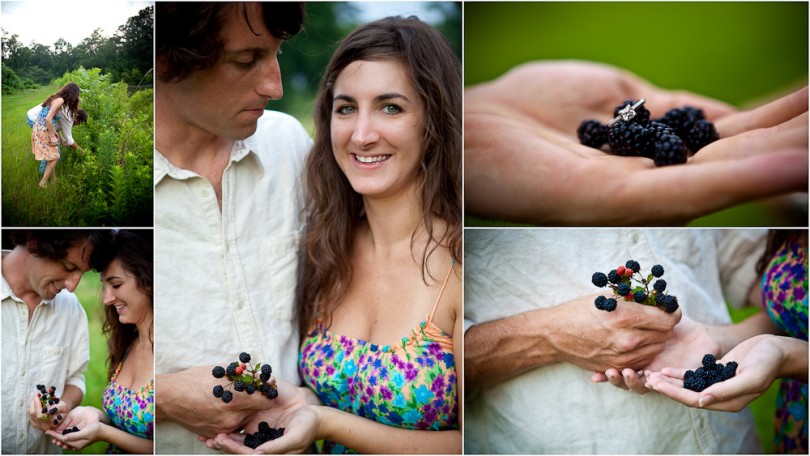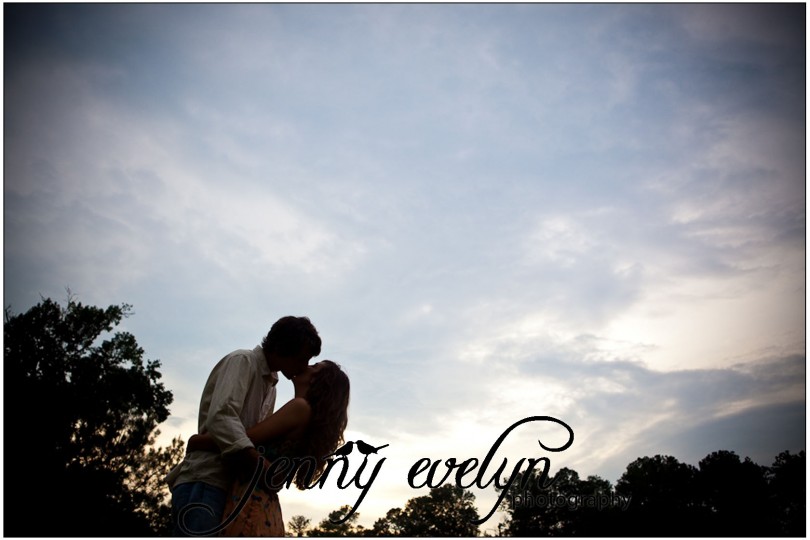 Then we headed over to Fort Valley, GA and did the second part of their engagement session at Pineola Farms & the Cotton Barn. It is a gorgeous outdoor venue.  You can see a wedding that I shot recently here.
Delise and Paul Knight are the owner of Pineola and they do all of the gardening.  They have quite the green thumb and I thought Lauren and Cliff would look lovely in their sunflower patch!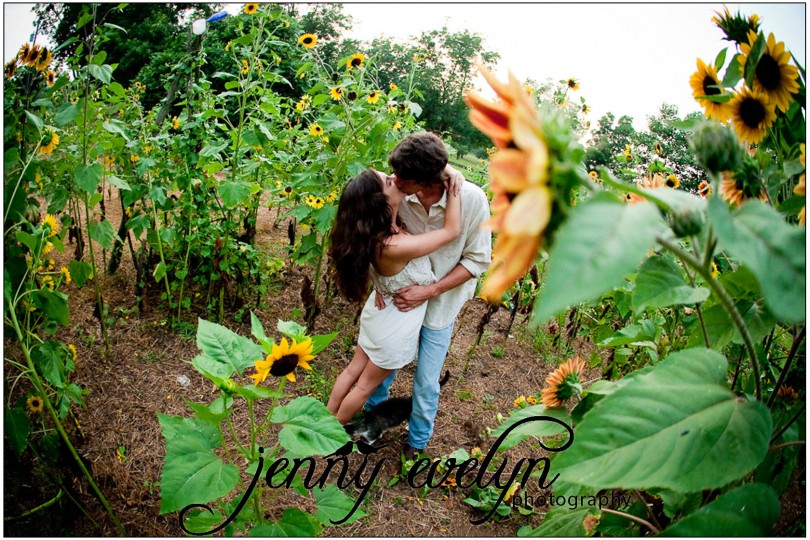 Some more of my favs.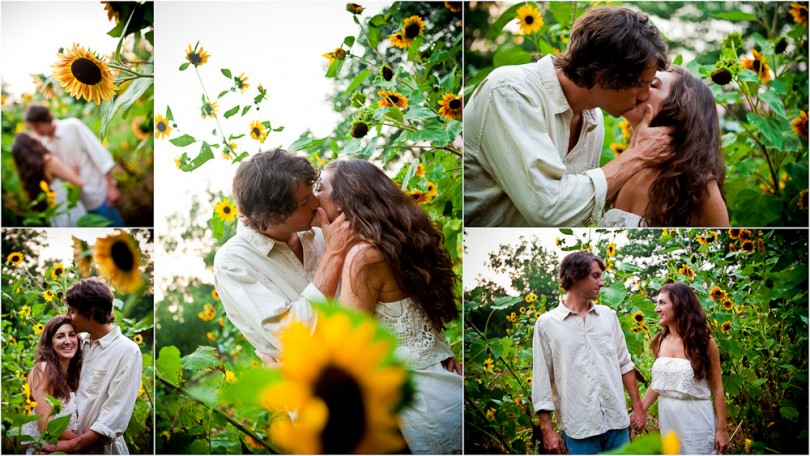 Cliff and Lauren both are crazy cat people…. or so I call them.  They will have four cats together when they get hitched! So when they saw the farm cats naturally they had to get in on some of the photos.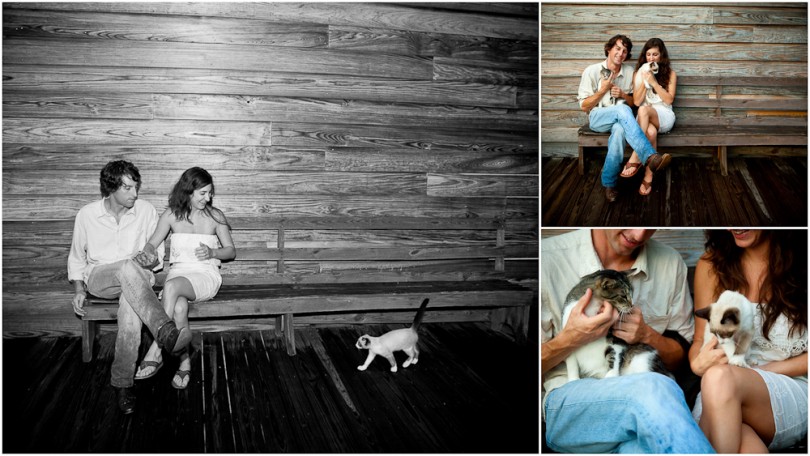 We headed over to the pecan grove to catch the sunset!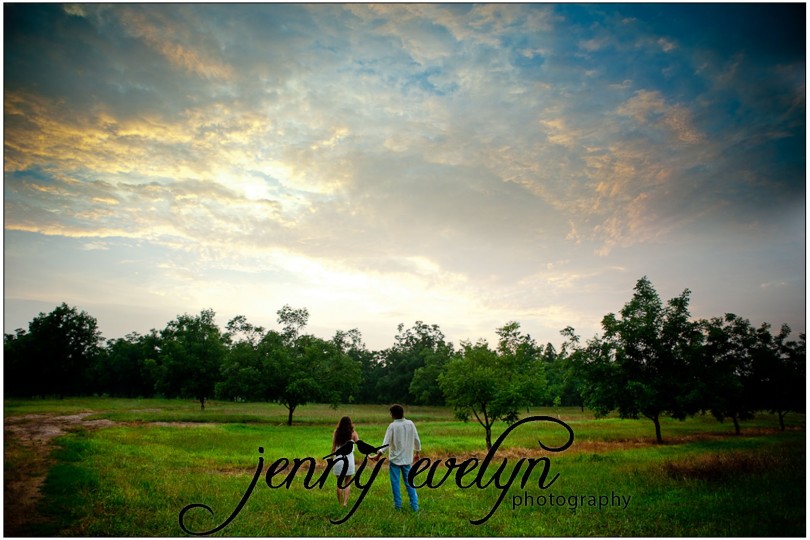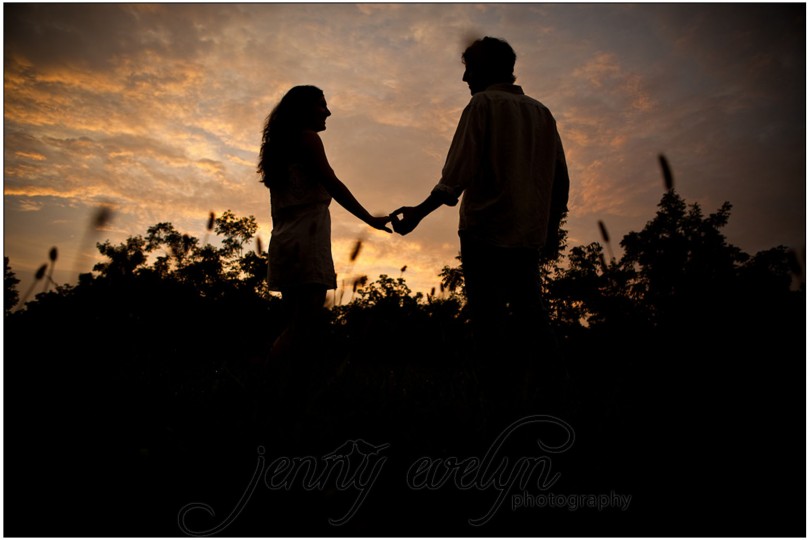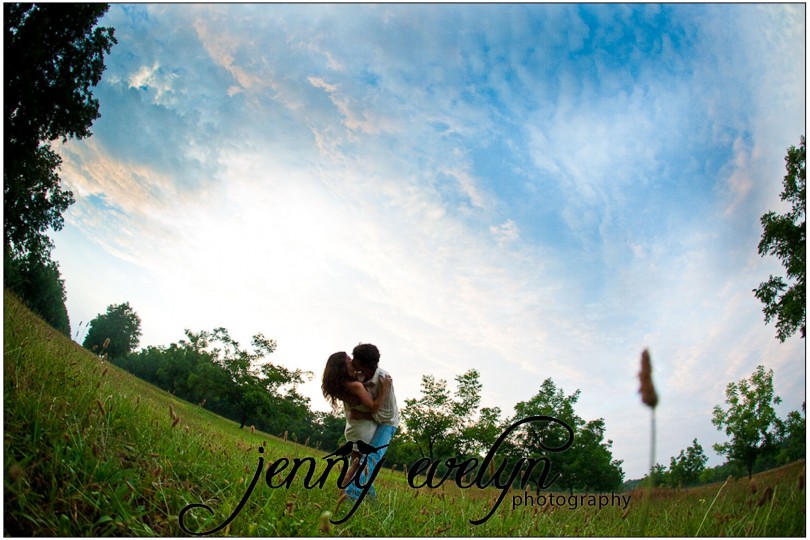 Delise let us borrow an old bike that looks almost exactly like the one that Cliff bought Lauren as a present.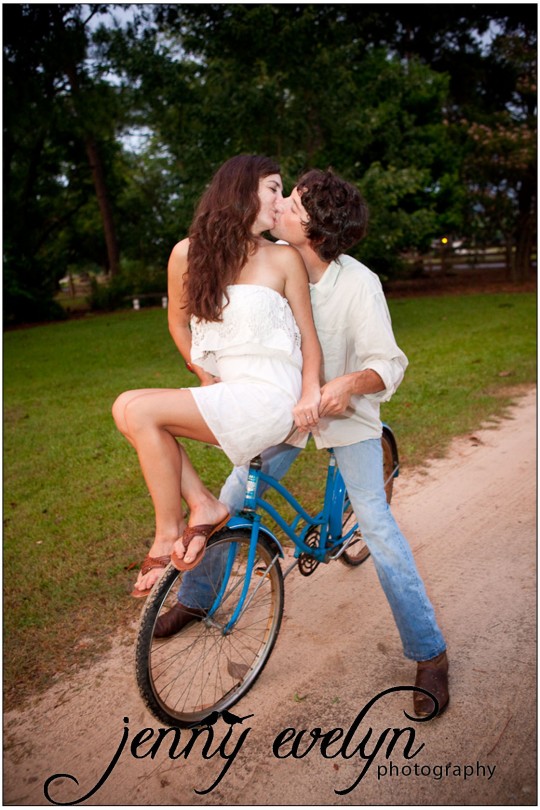 How adorable are they?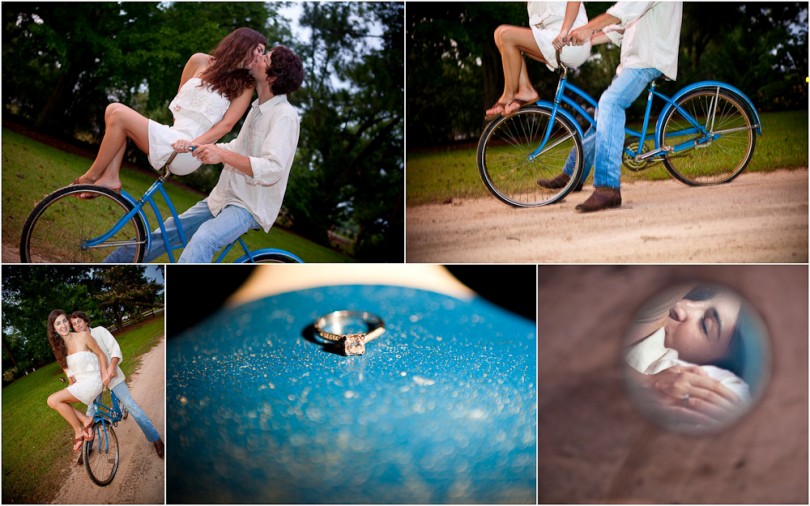 I could not even see them when I was shooting these!  It was really getting dark! I love how they turned out!
Cliff had one photo request….so here ya go!  He wears his sunglasses at night!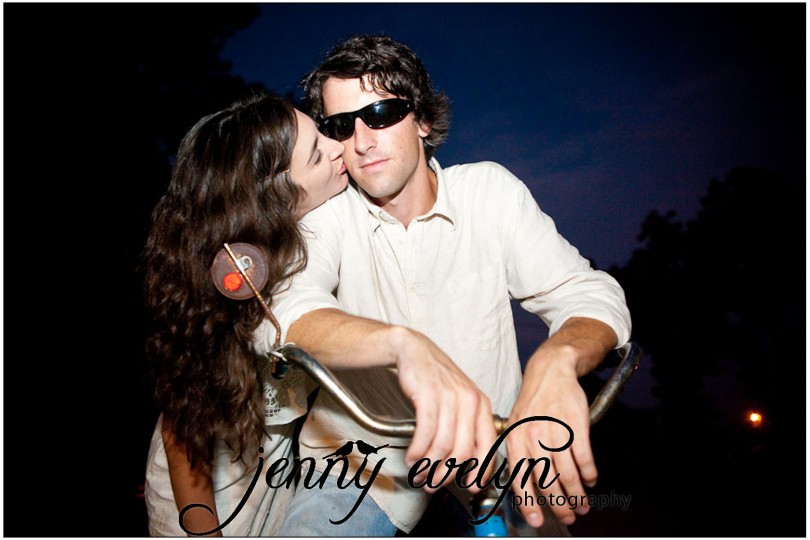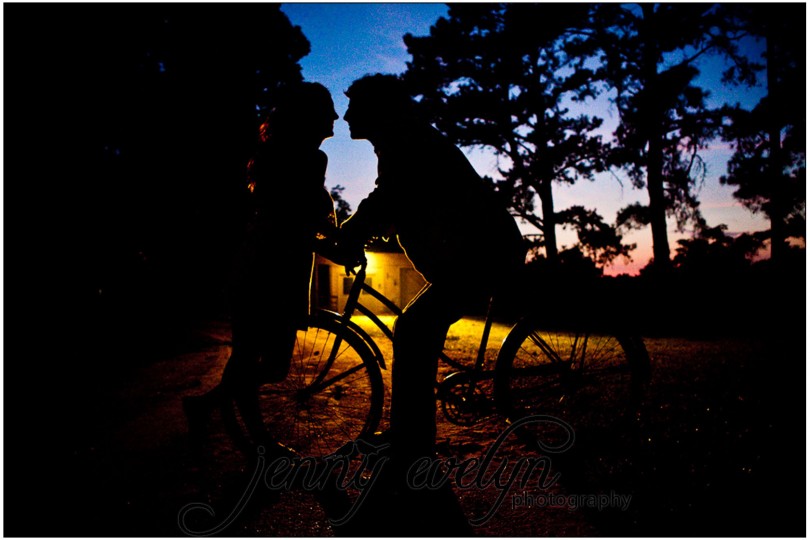 Welcome to our crazy family Cliff!  Lauren I cannot wait to photograph your wedding!!! Love you!  To see all of Lauren and Cliff's engagement photos click ***HERE***
Jenny Evelyn
Leave a Reply