The Wells
December 13, 2016 |
Well, Well, Well are they just the cutest Wells you have ever seen? Kathryn Leigh and Steven tied the knot on a gorgeous fall day at Twin Oaks Farm. This wedding was bursting with gorgeous details and sweet sentimental moments. I am so excited to share it with you!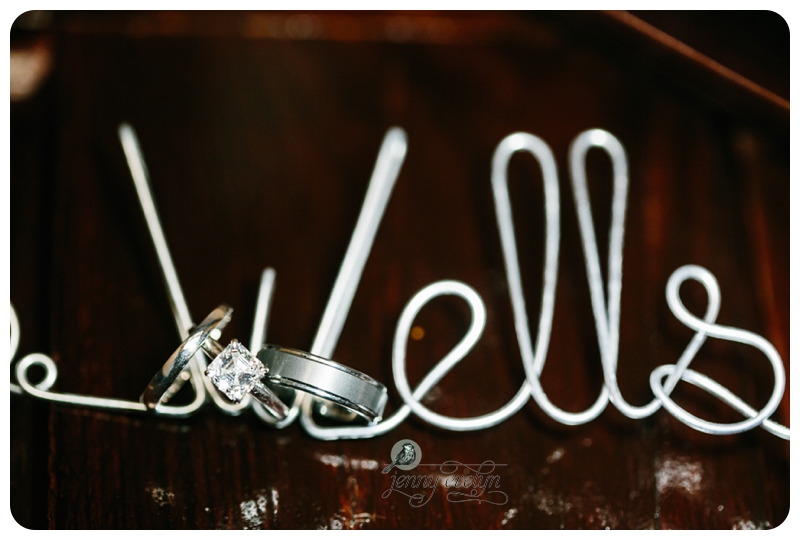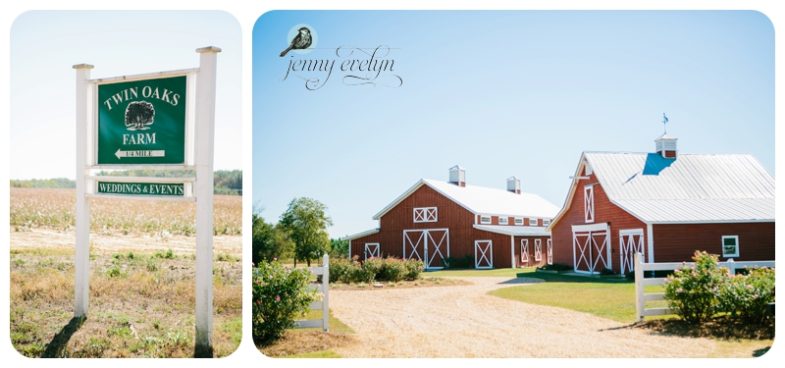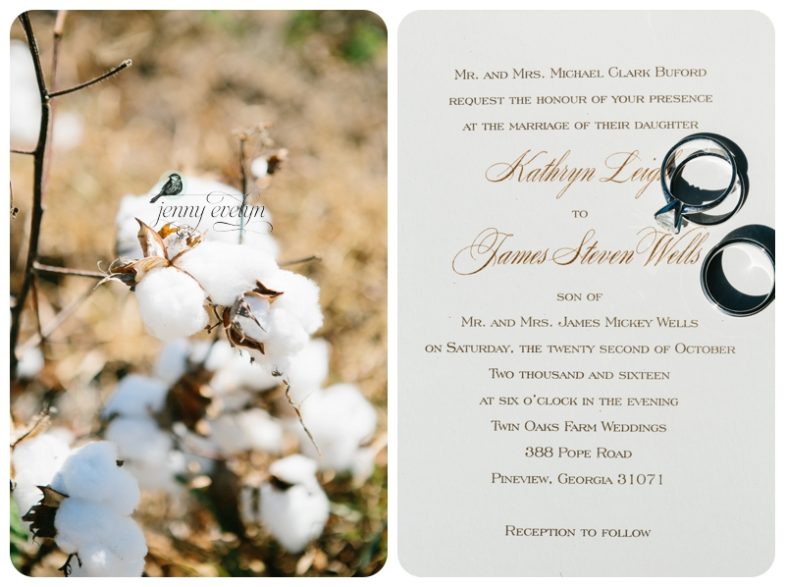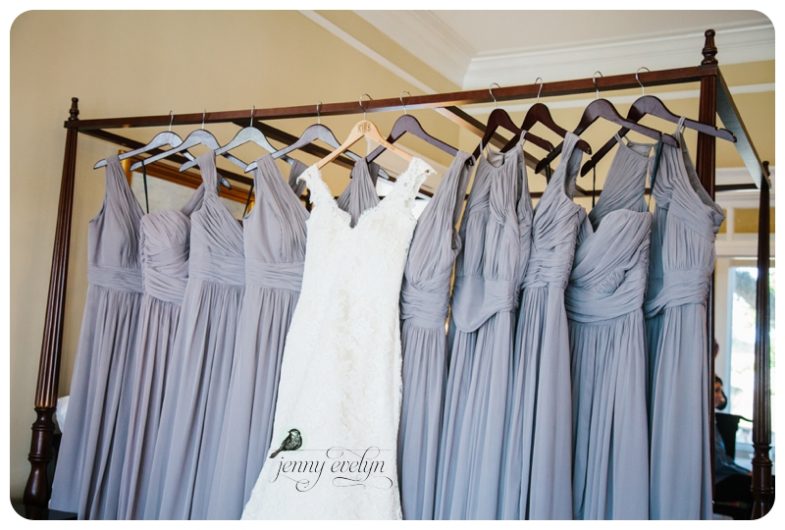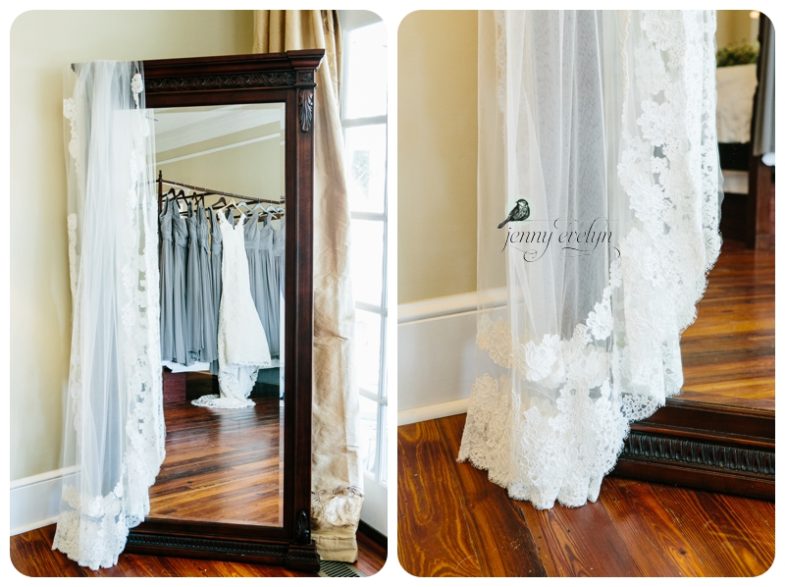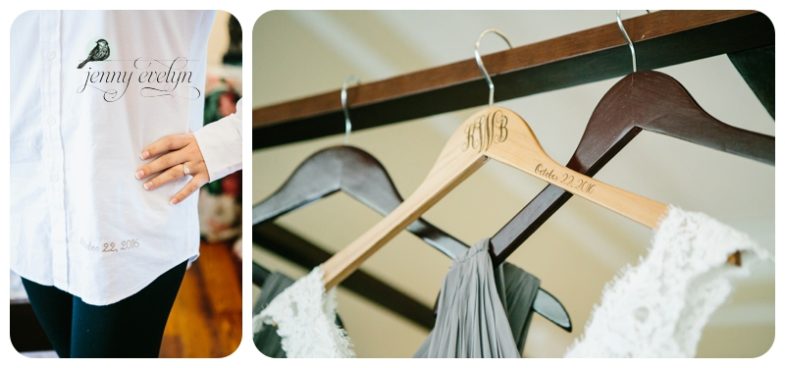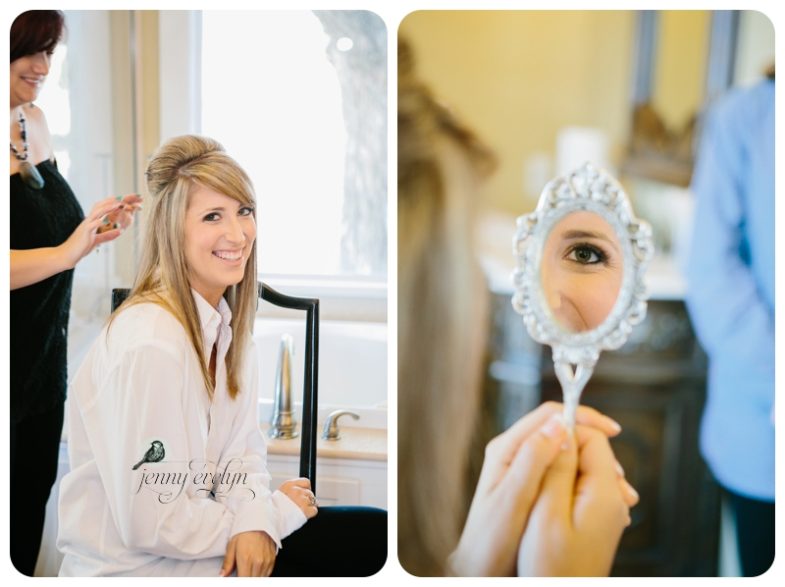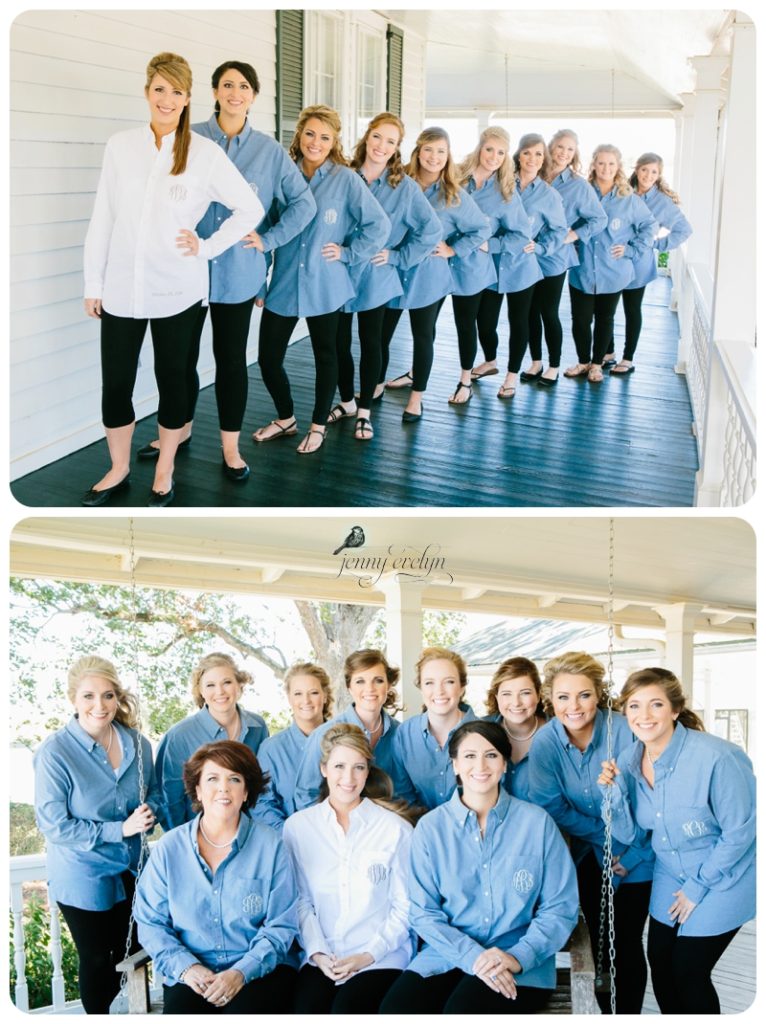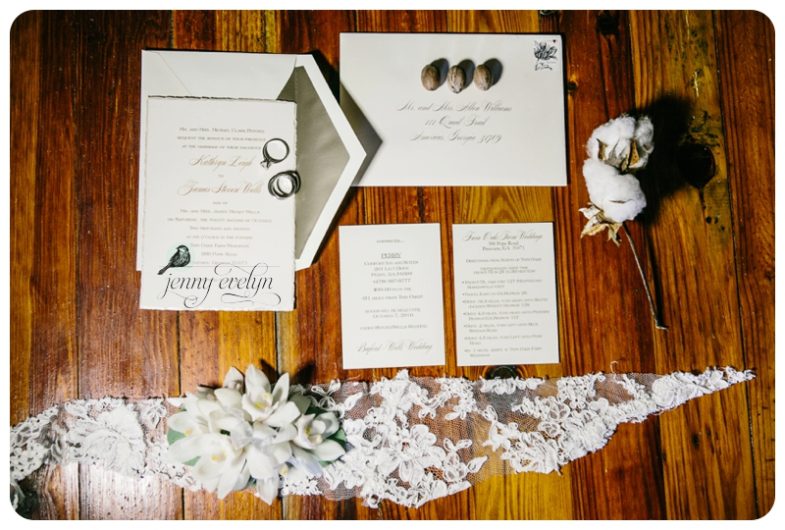 Kathryn Leigh is a traditional bride, so of course she had something old, something new, something borrowed and something blue. Her something old were antique lockets with pictures of loved ones in heaven; her something new: a pearl necklace; she borrowed her sister's pearl earrings and her Mama Vi's pearl bracelet. She sewed a blue button inside her dress that belonged to Mama Vi as her something blue.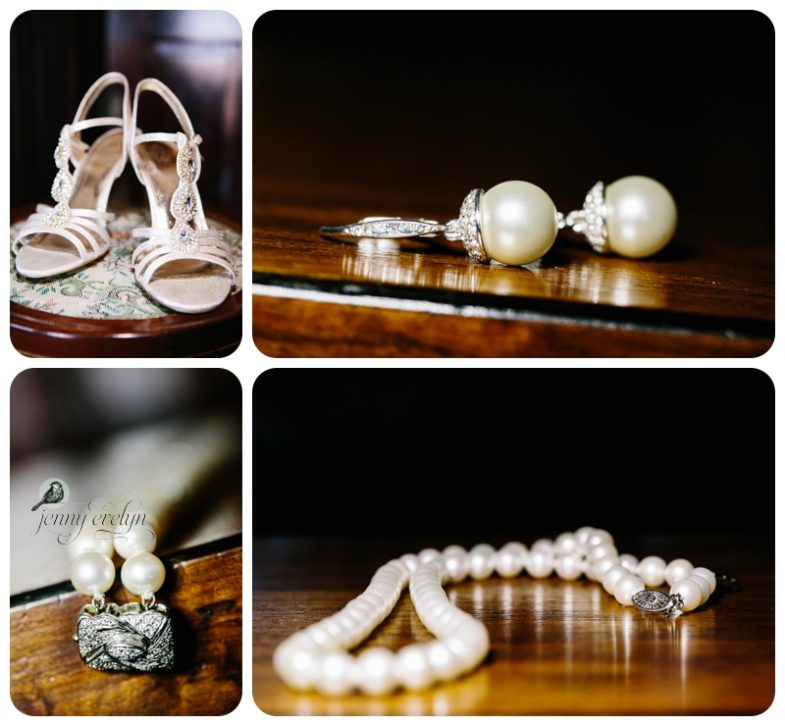 Steven, the handsome groom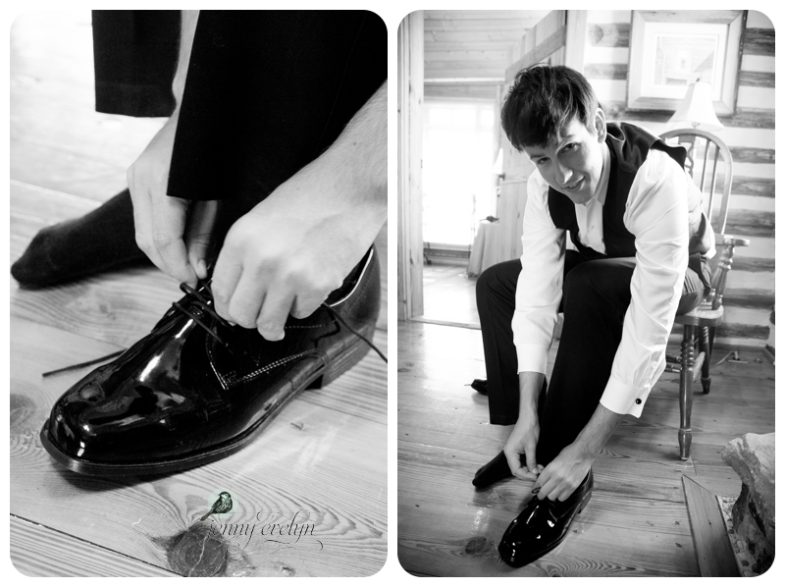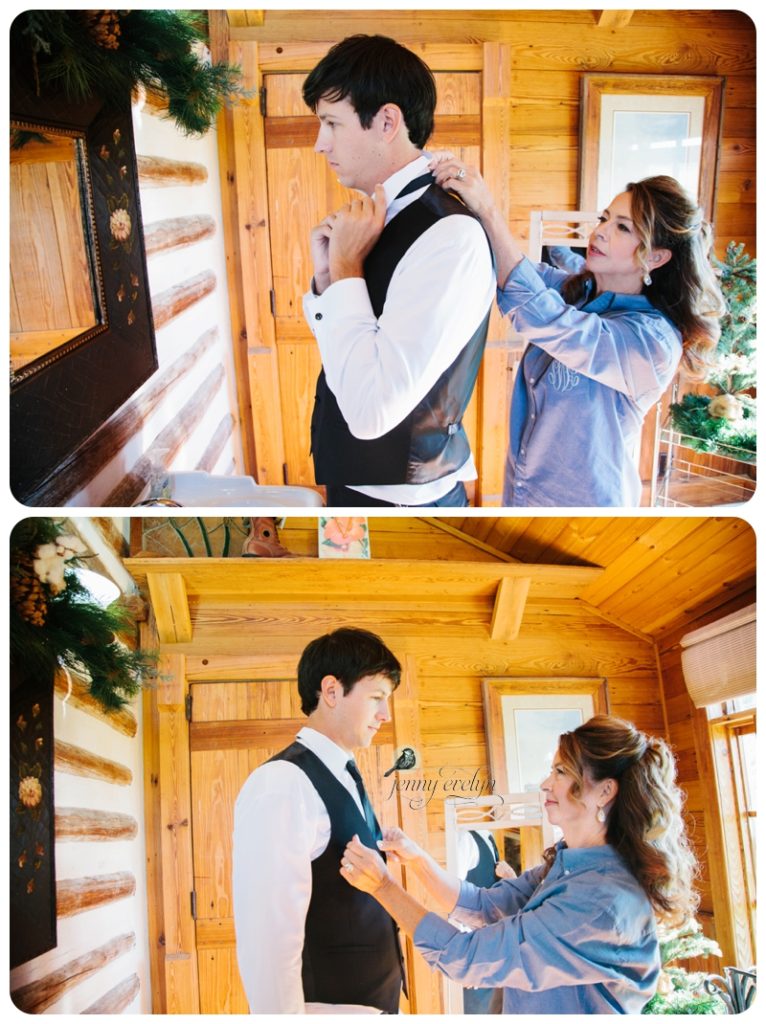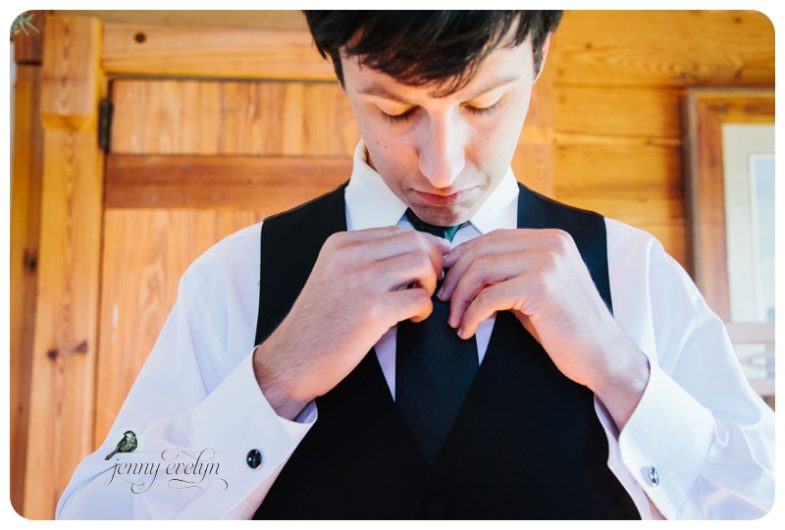 Kathryn Leigh's gorgeous gown was by Alvina Valenta.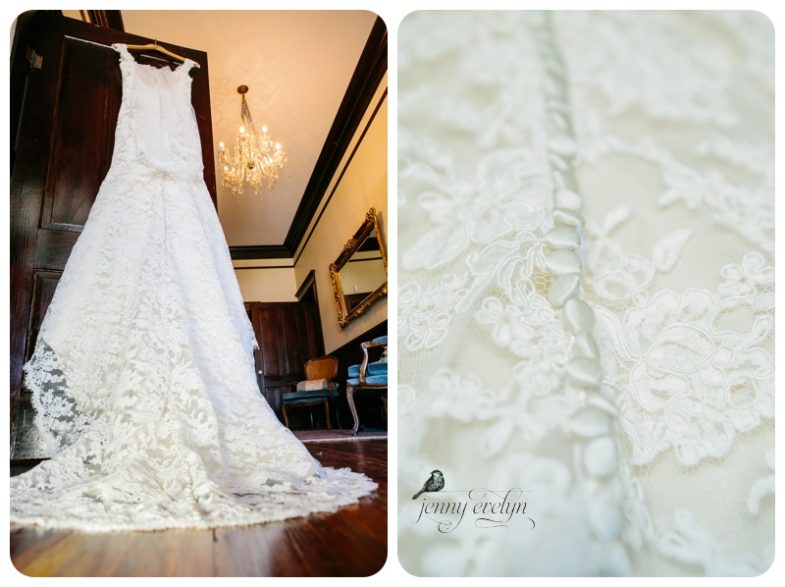 Her something blue, Mama Vi's button, was sewn inside.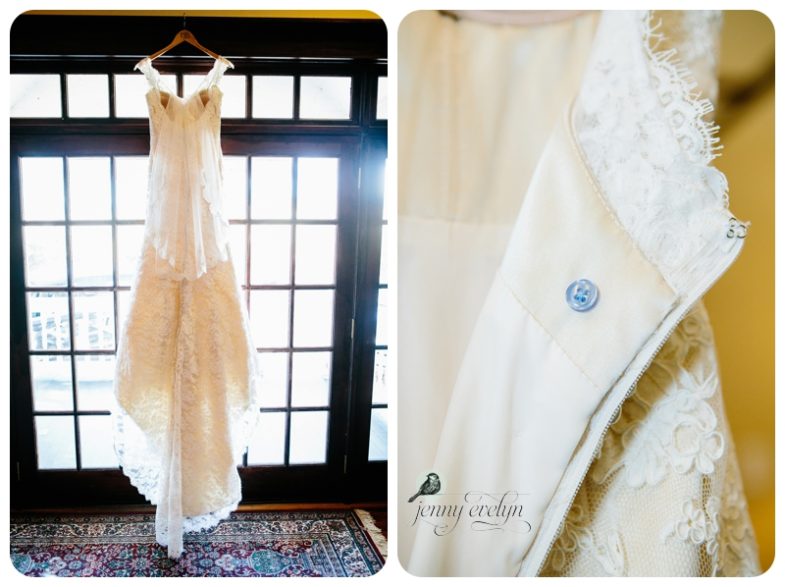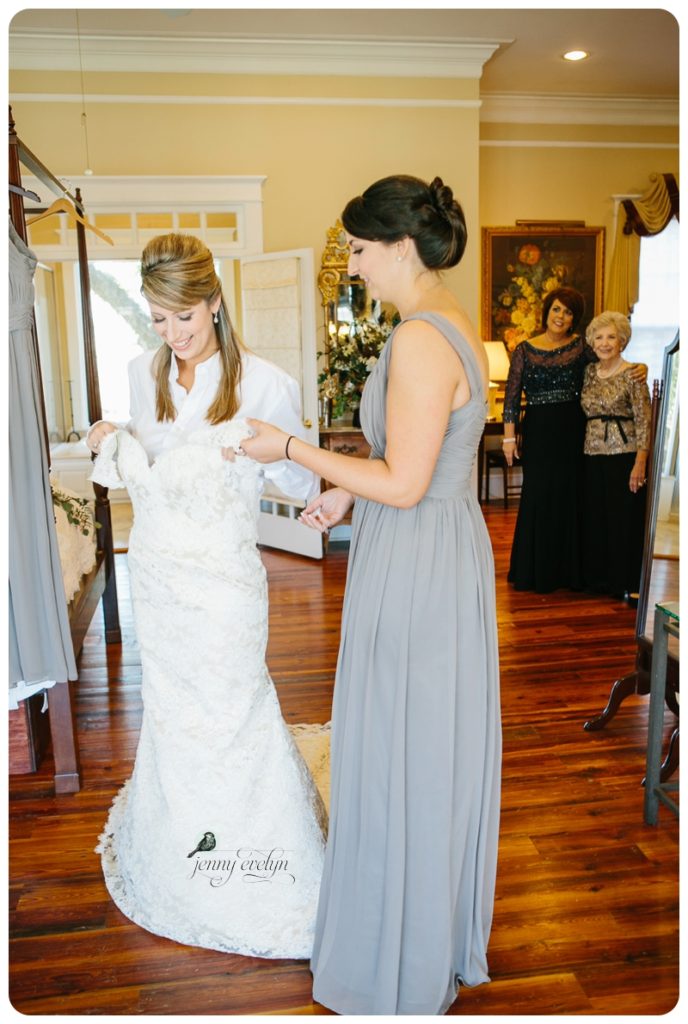 Kathryn Leigh's mom and sister, Ashley, helped her into her dress.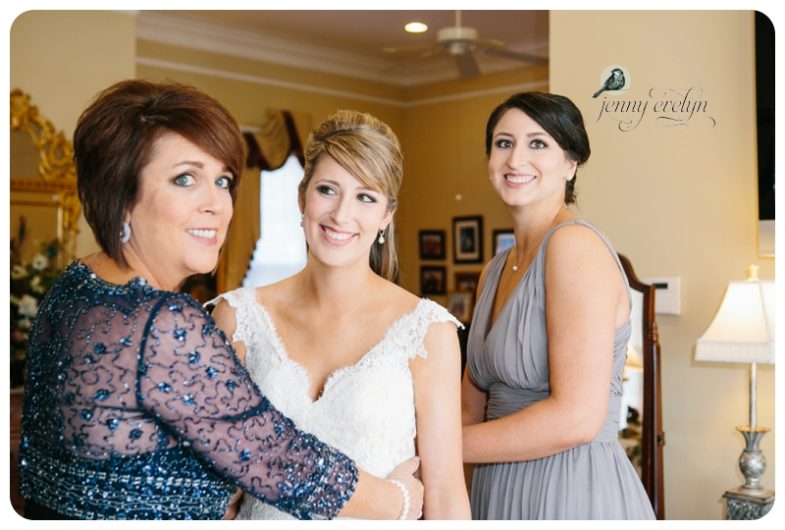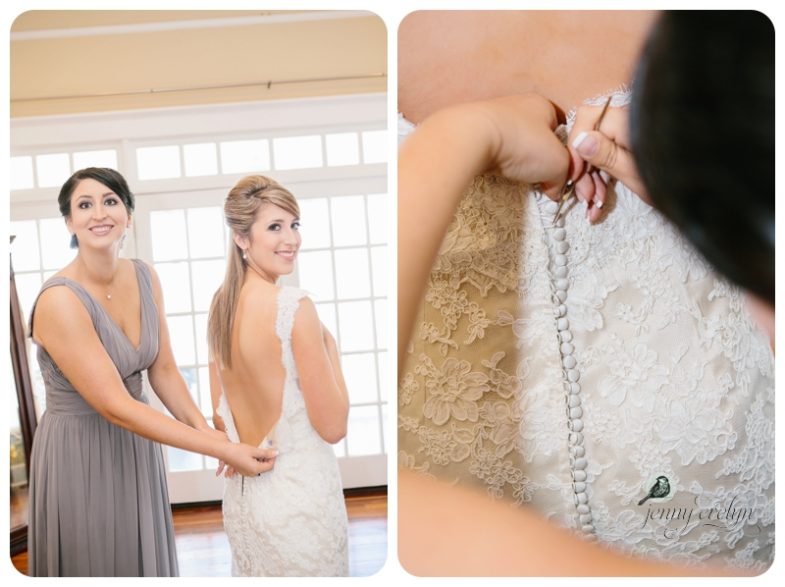 Kathryn Leigh's family is very close and very sentimental. They made sure to remember all of the family members who passed away. Kathryn Leigh's Memama gave her a locket with her Papa's picture to carry with her on her special day. This was her "something old."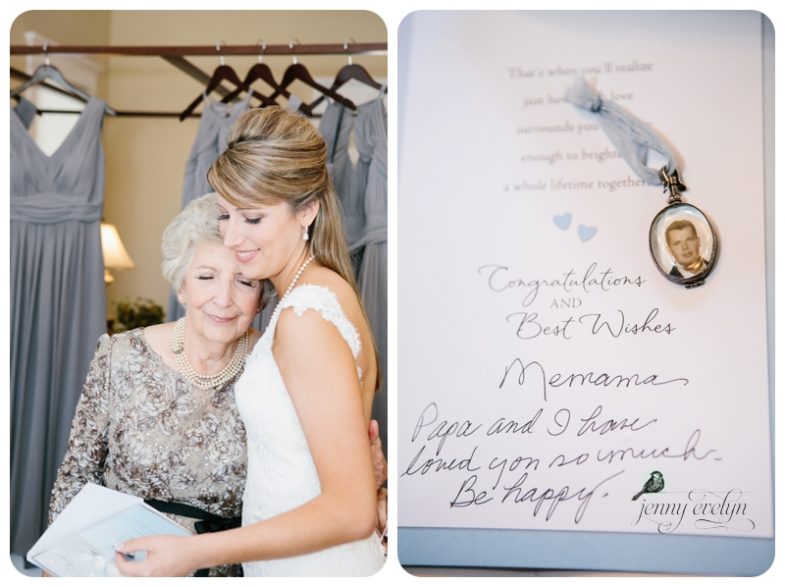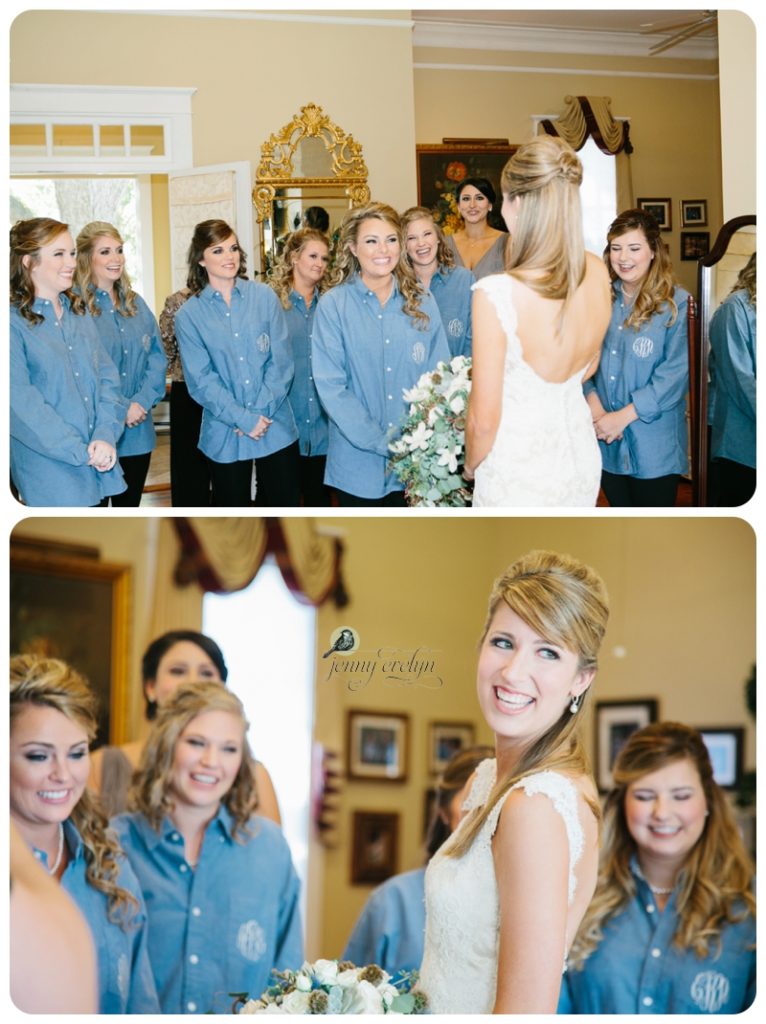 Kathryn Leigh's beautiful bouquet, along with the rest of the lovely florals, were by Leon Holloway at Gatewood Flower Shop.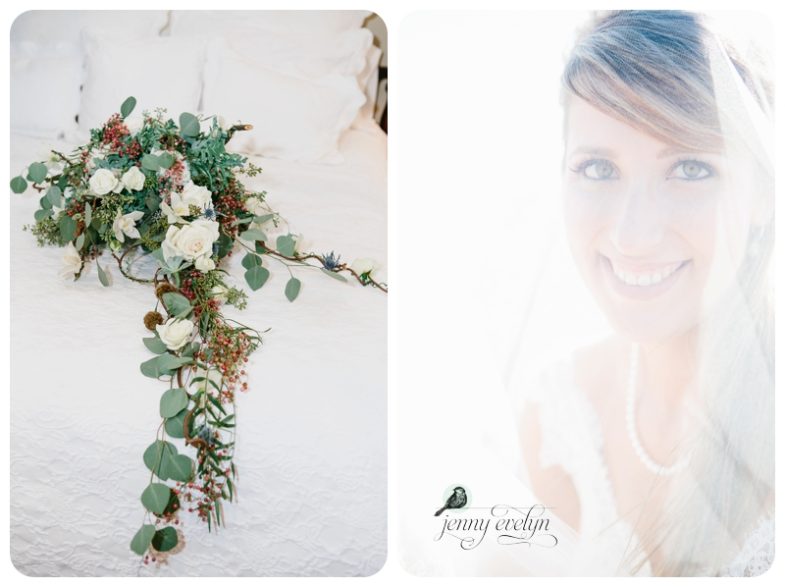 I love the moment when Daddy sees his daughter as the bride for the first time. After the first look, Kathryn Leigh had a sweet moment with her parents. They shared a box of sentimental treasures with her. They made sure to honor all of the loved ones in heaven.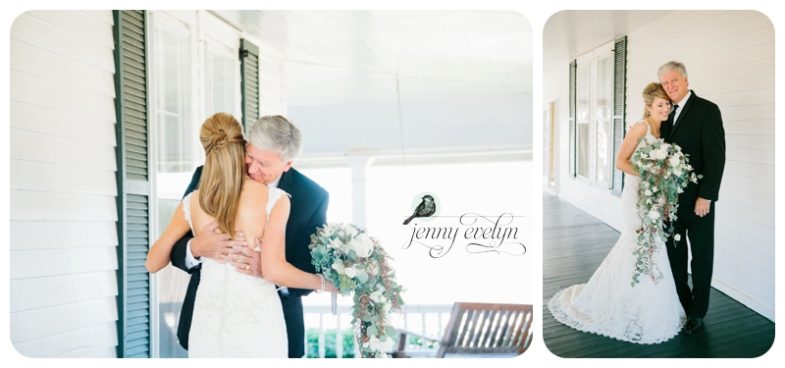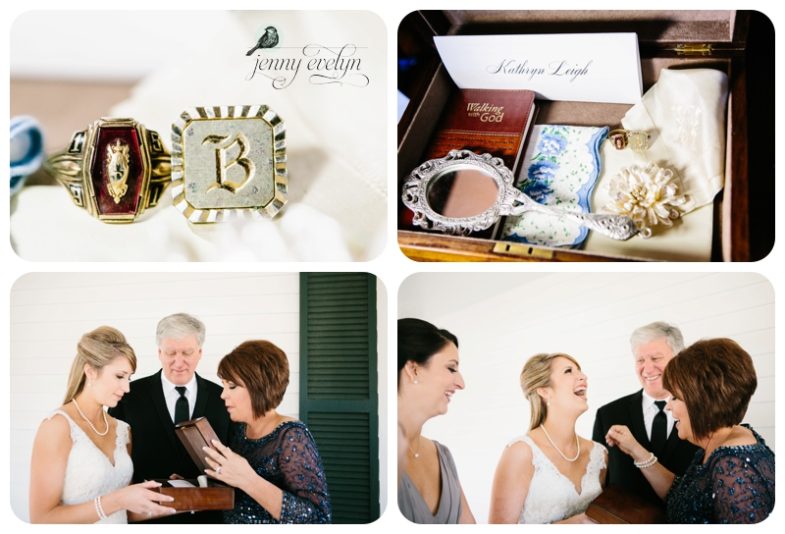 Kathryn Leigh and Steven were high school sweethearts. So after 3126 days together, they finally get to say I do.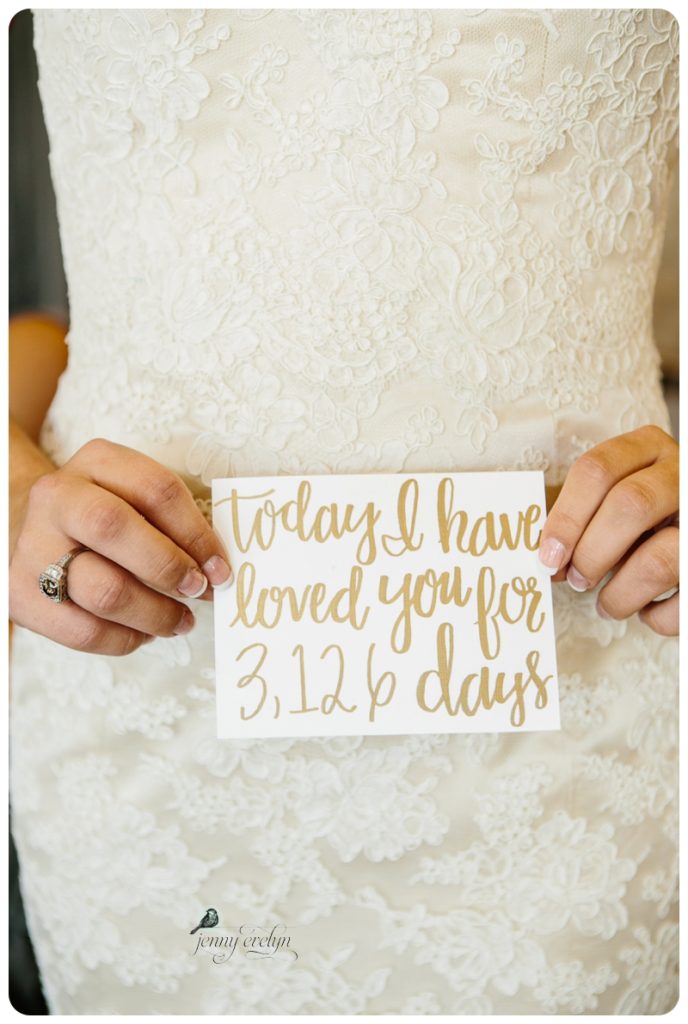 The only thing better than a Daddy / daughter first look is the moment when the groom sees his bride for the first time.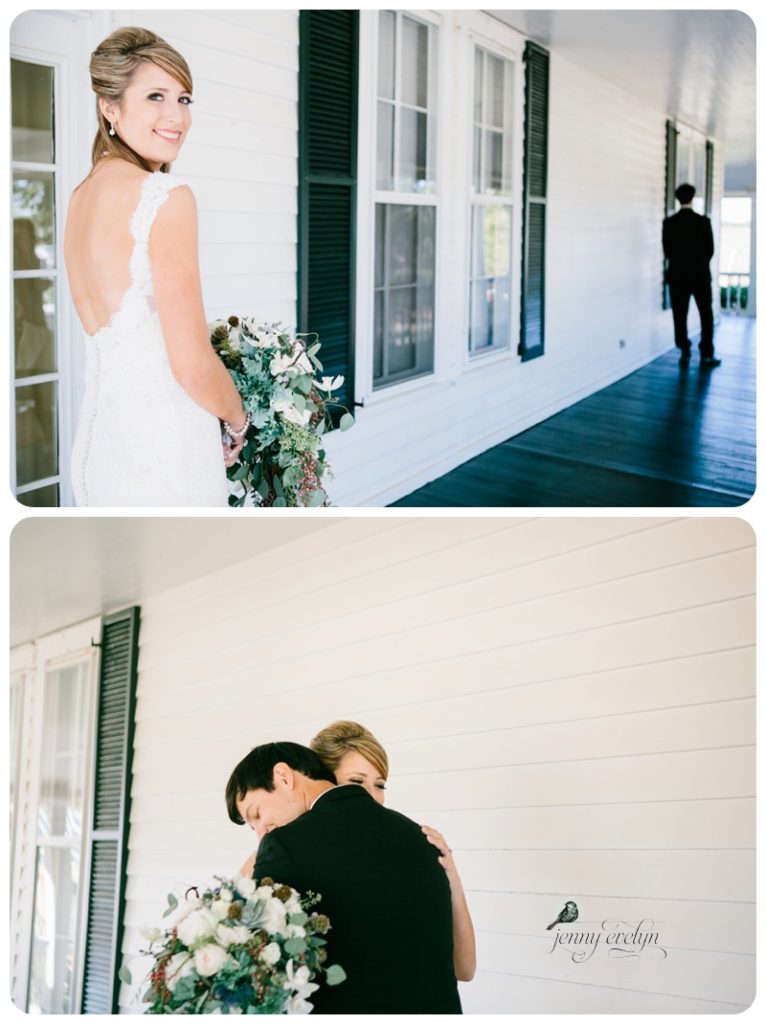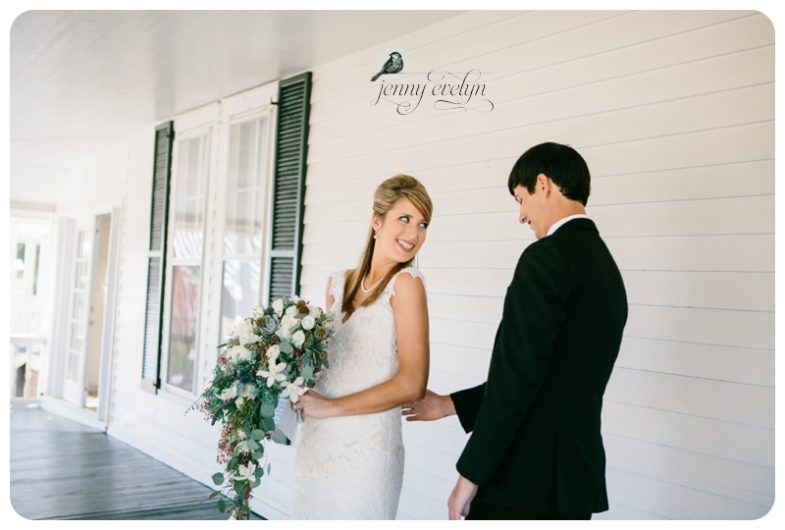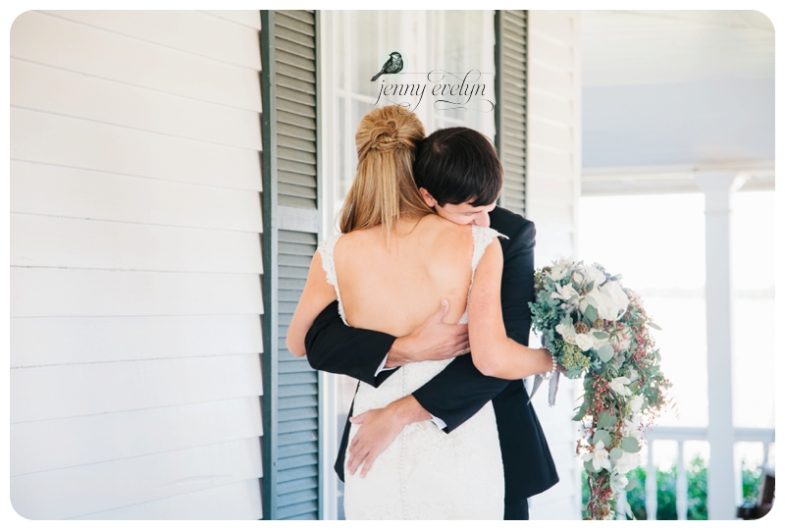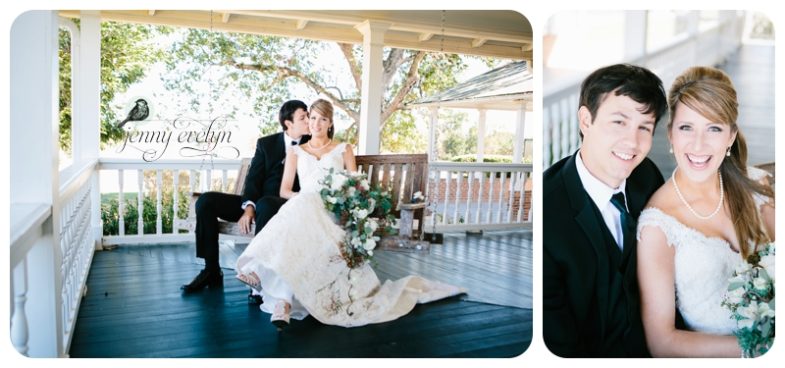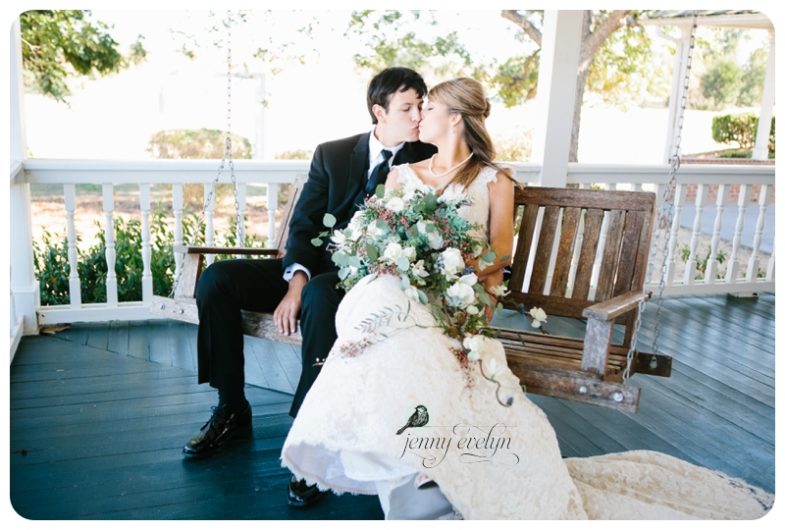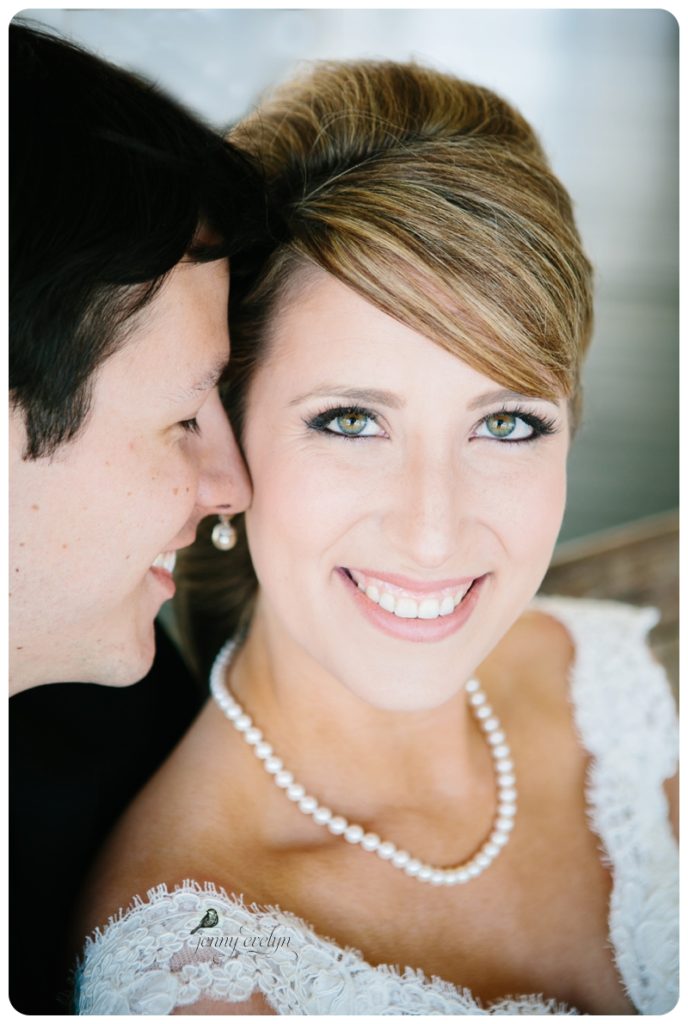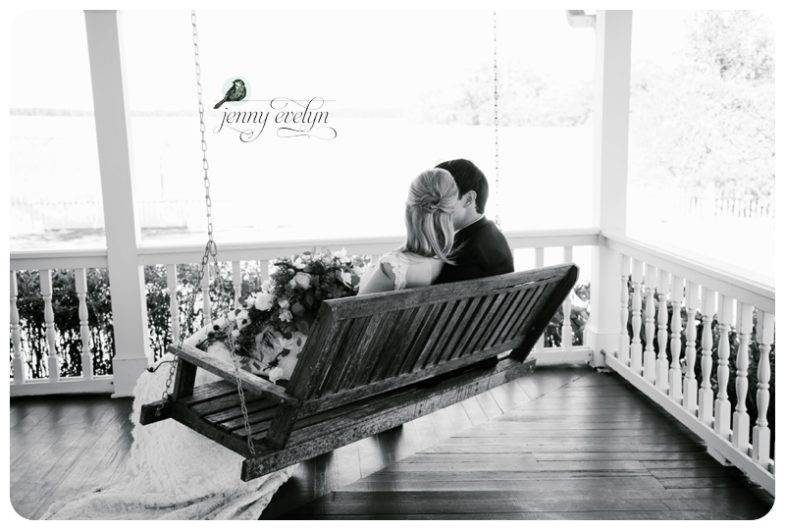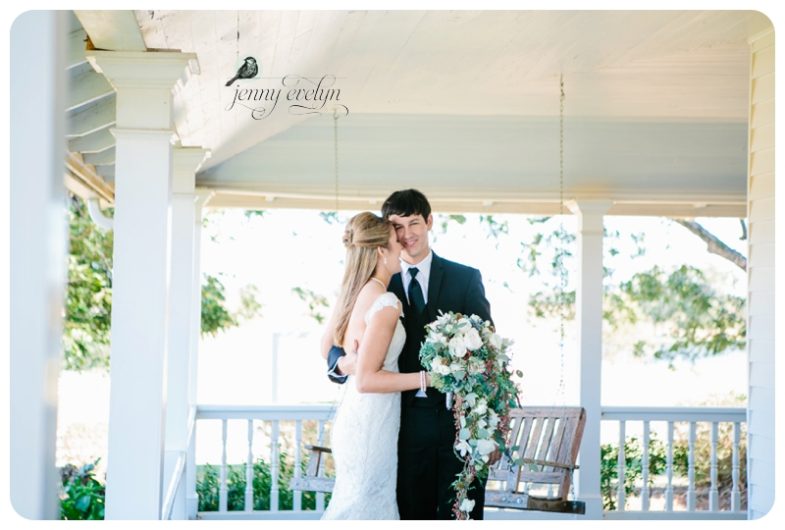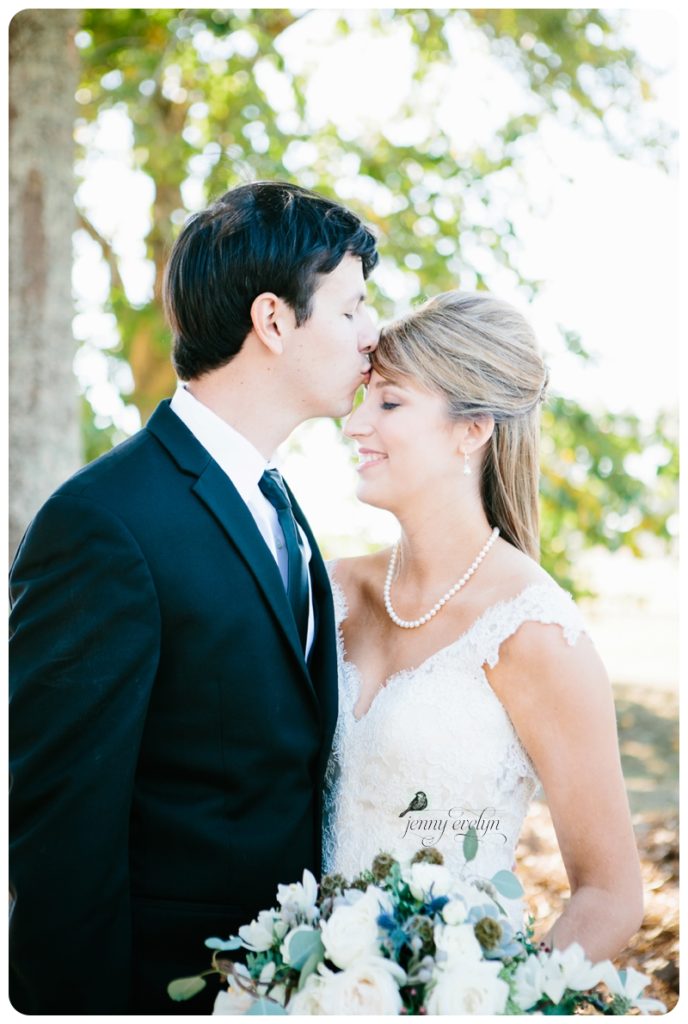 Aren't they the cutest couple?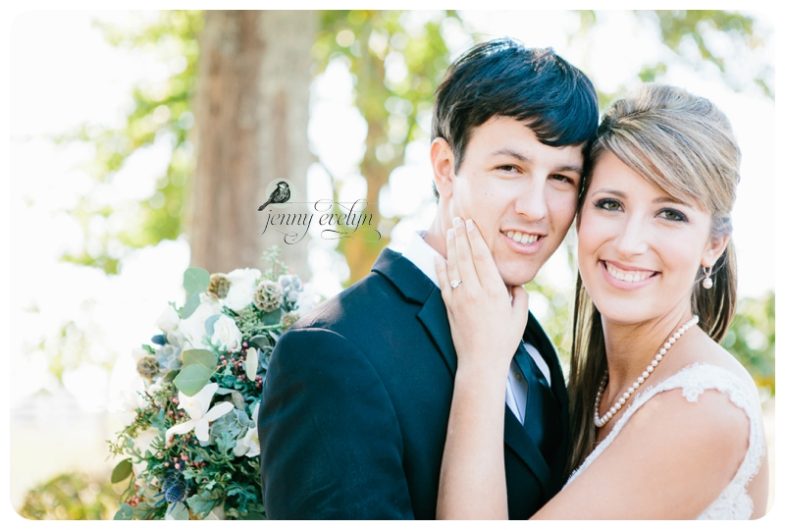 A cotton field on a sunny day in the fall: there's no better place for some gorgeous bridals. We got lucky with this cotton field. When we arrived, they were harvesting the cotton, and we were able to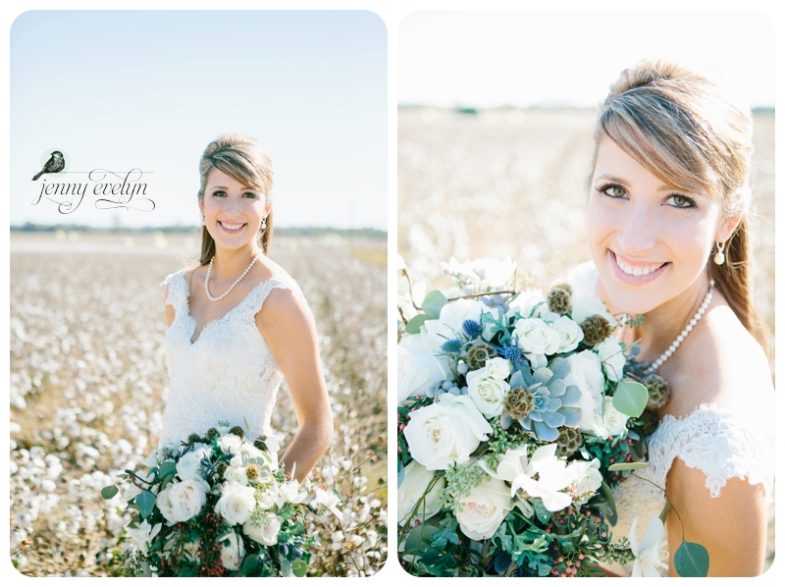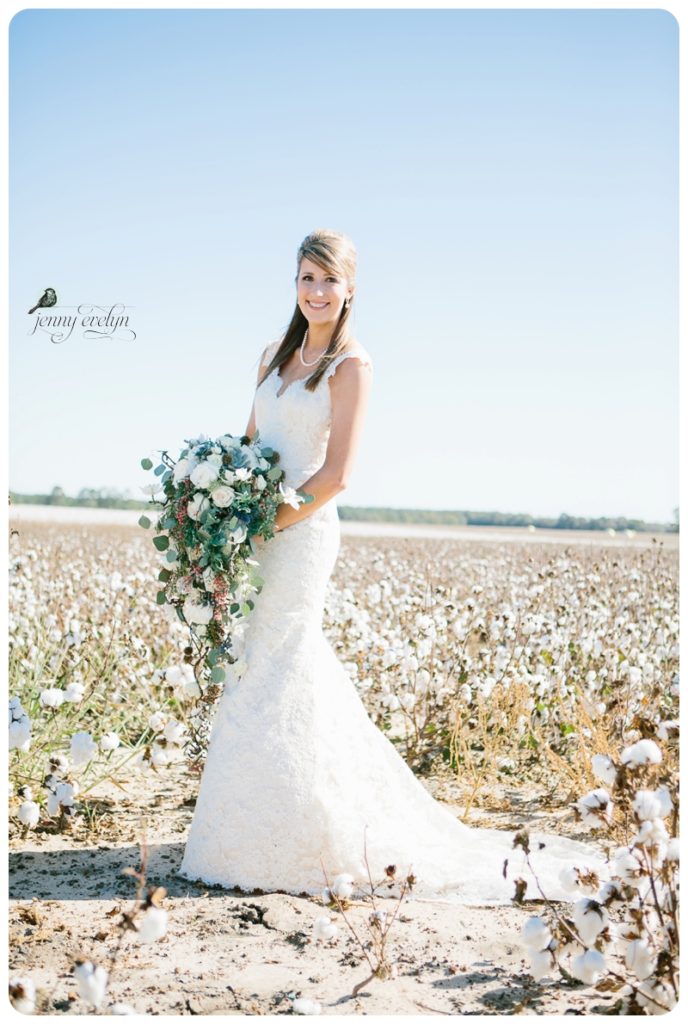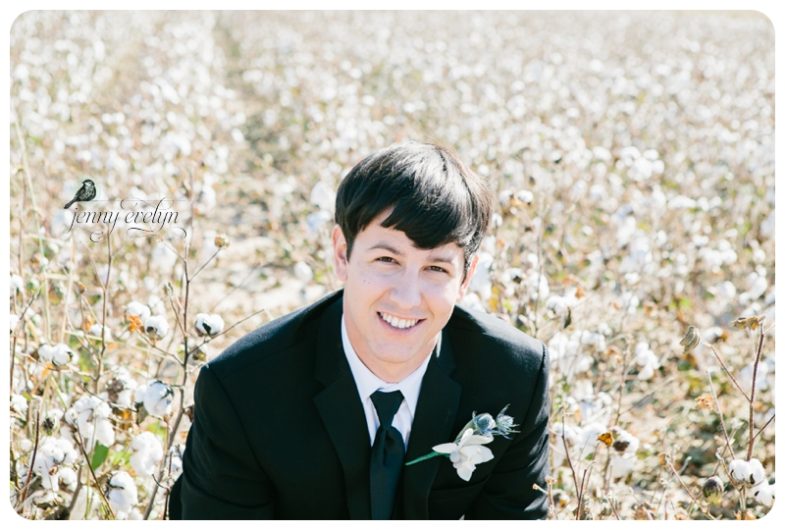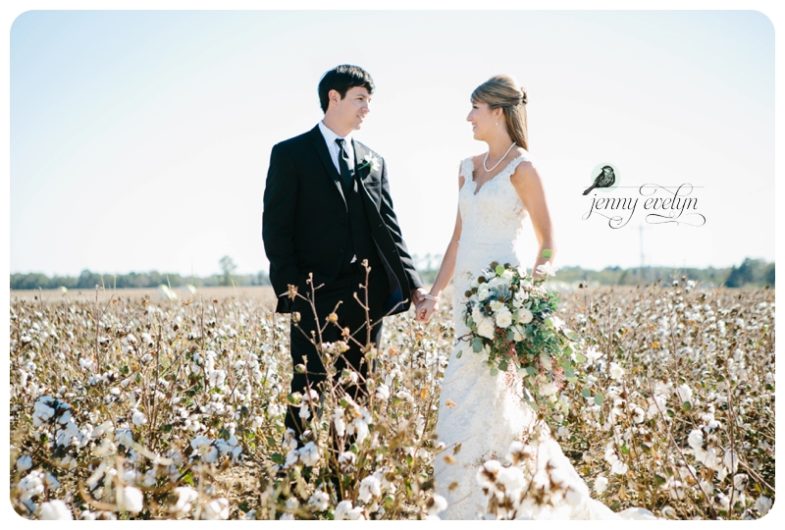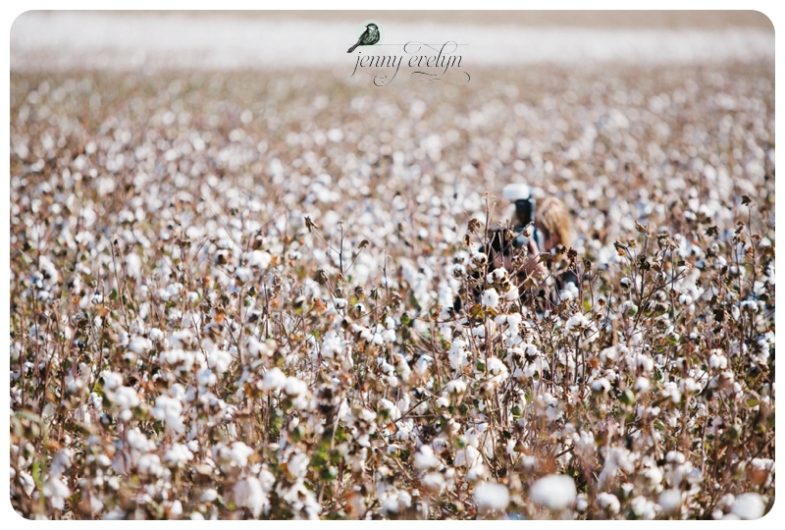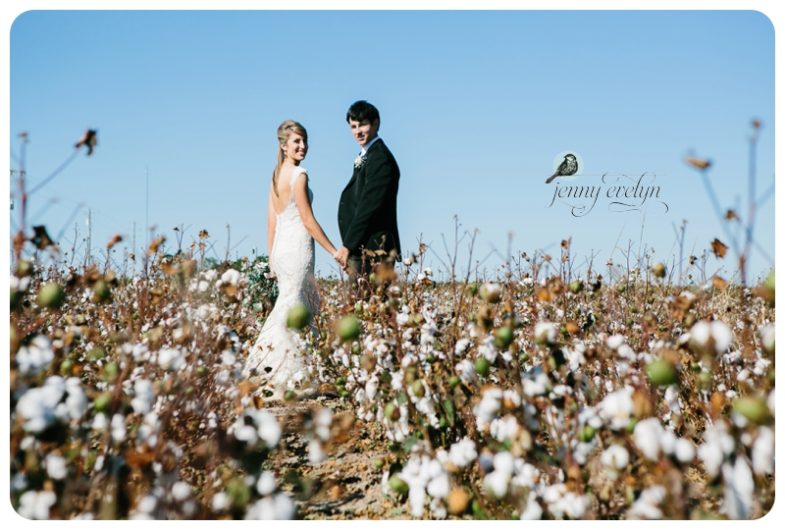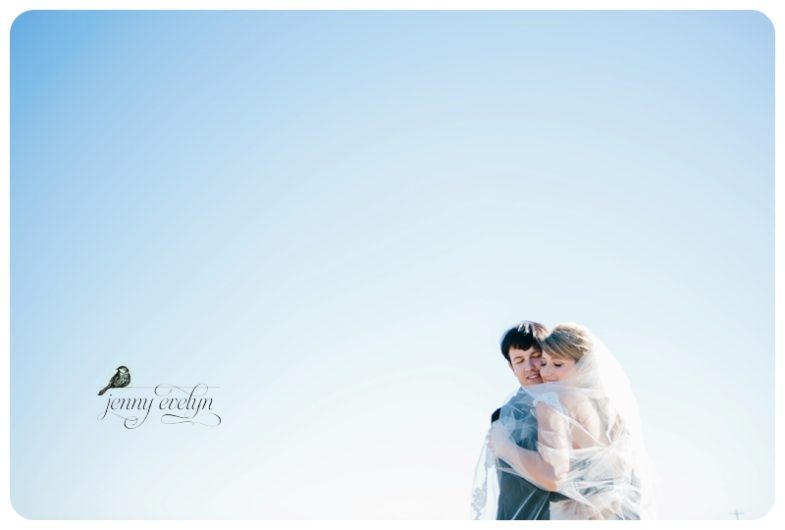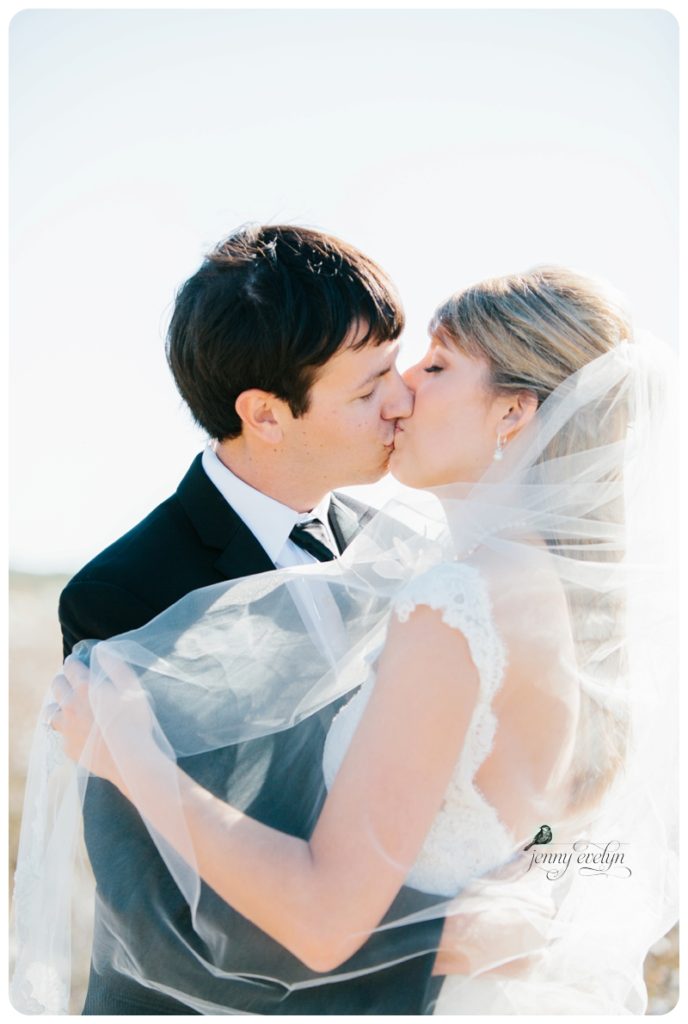 Kathryn Leigh borrowed her sister's veil for a few romantics. It was so beautiful floating in the breeze in the cotton field.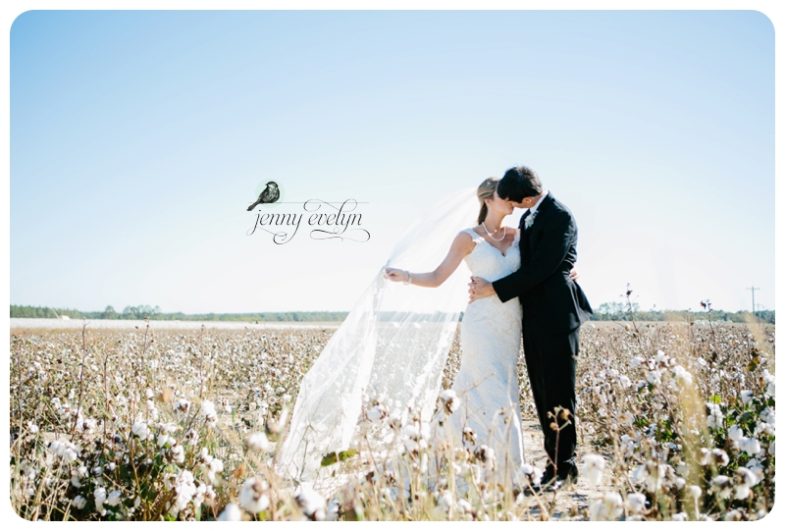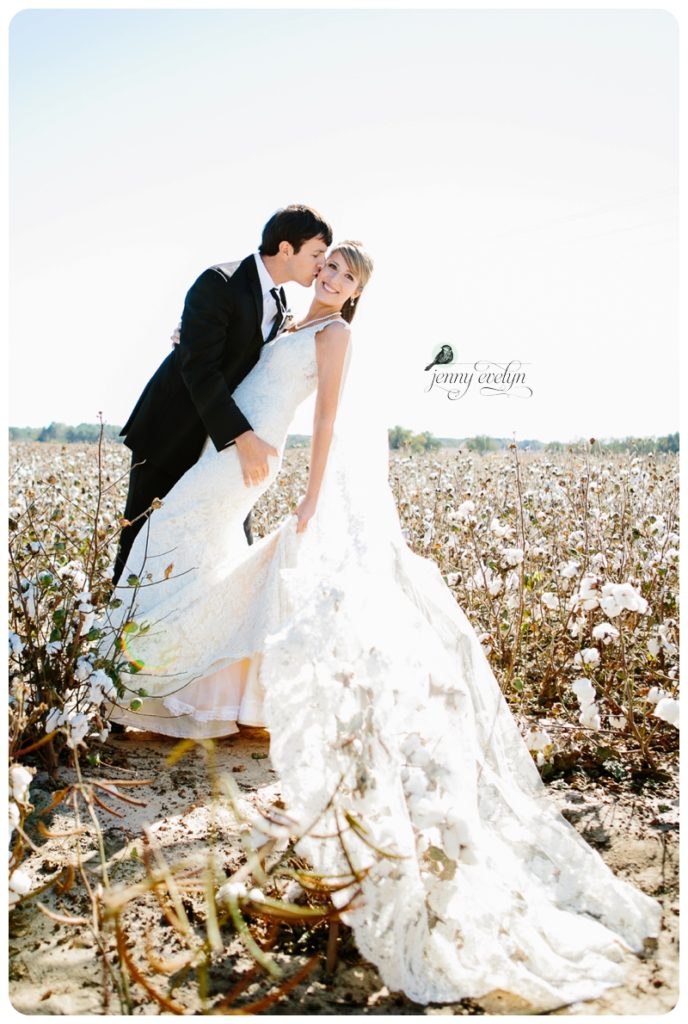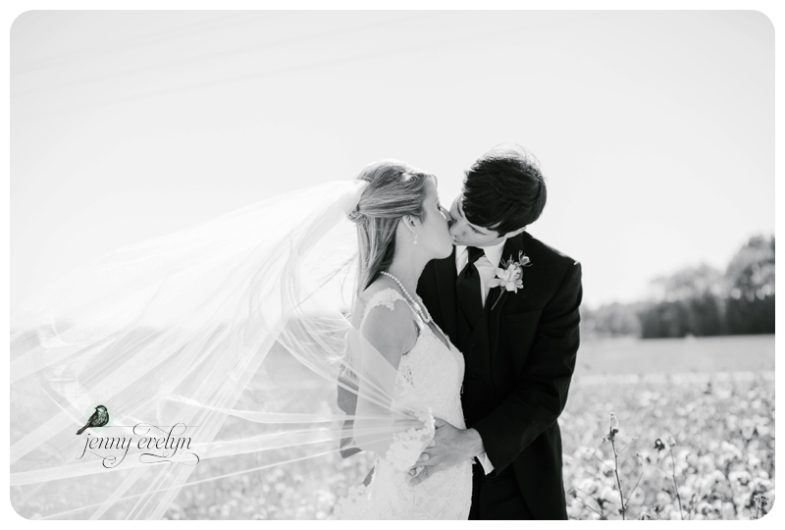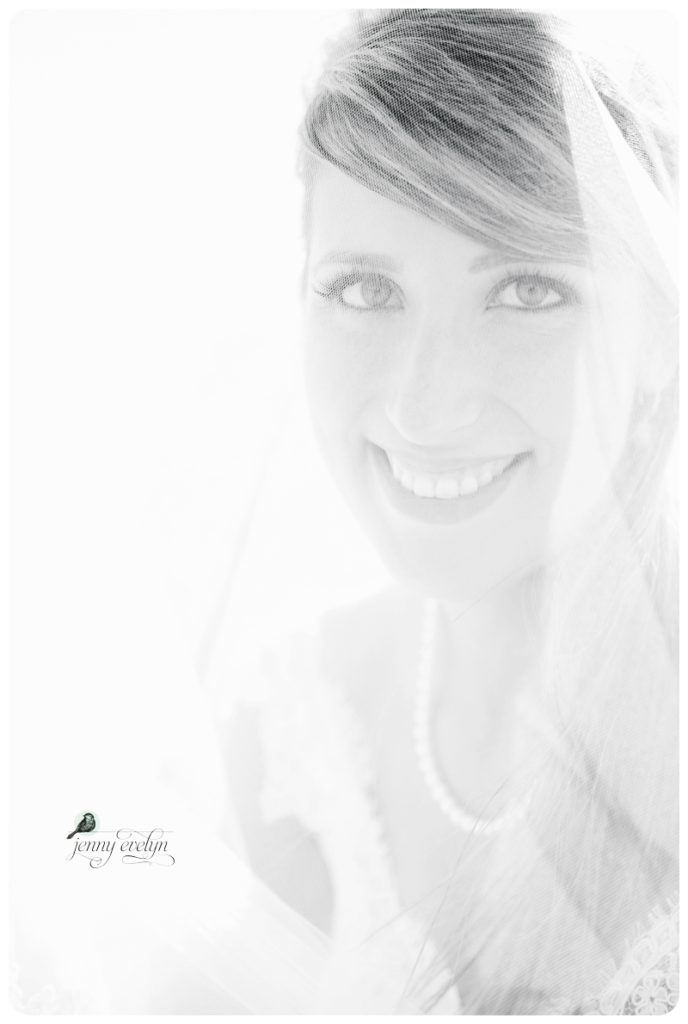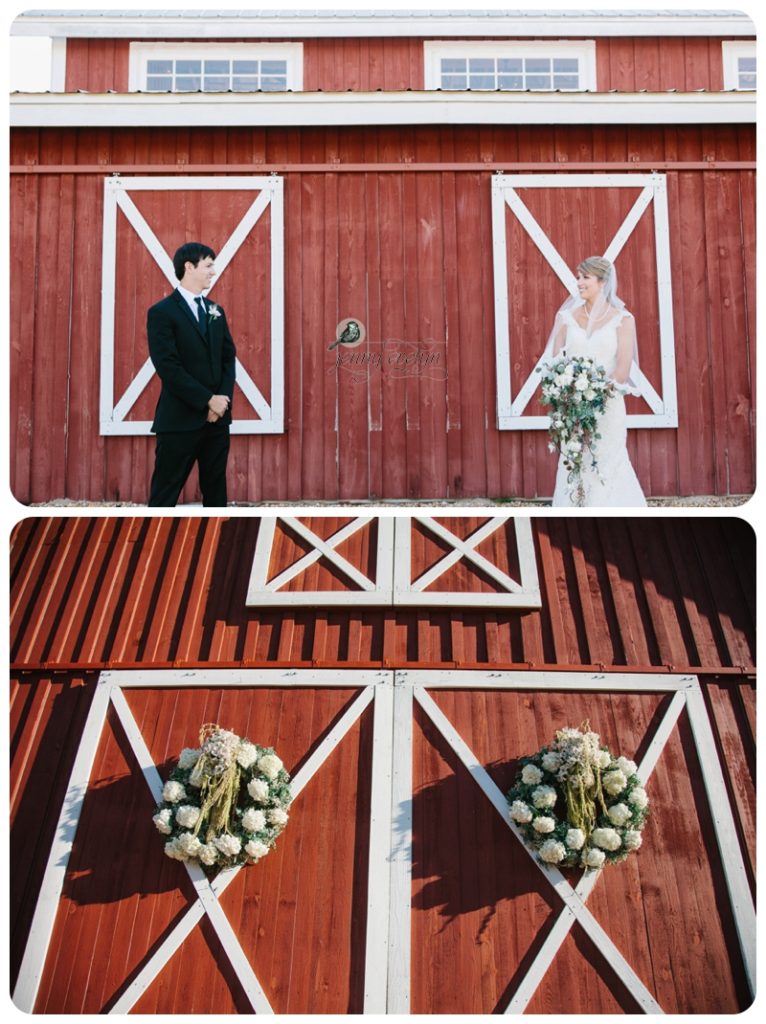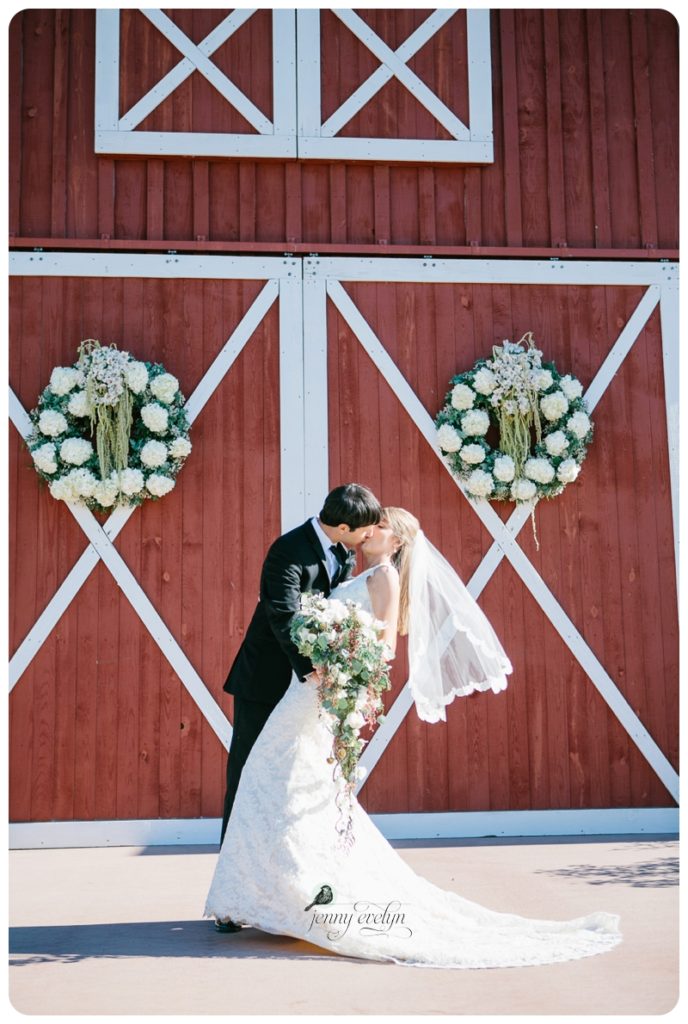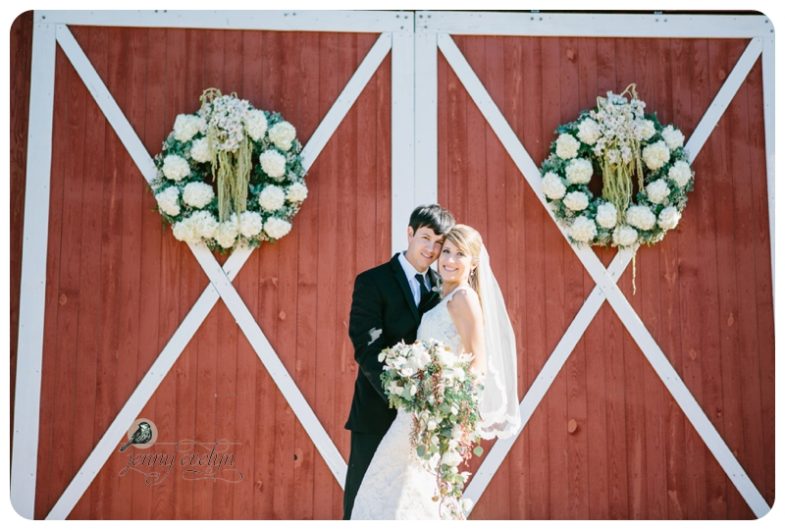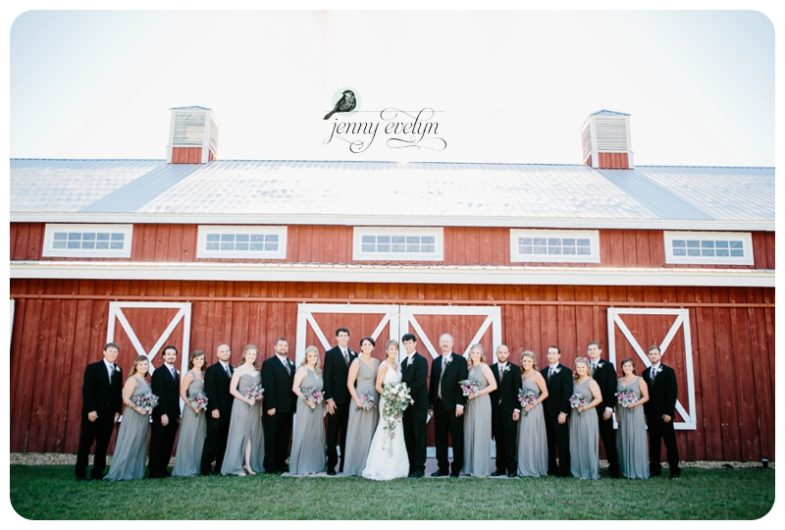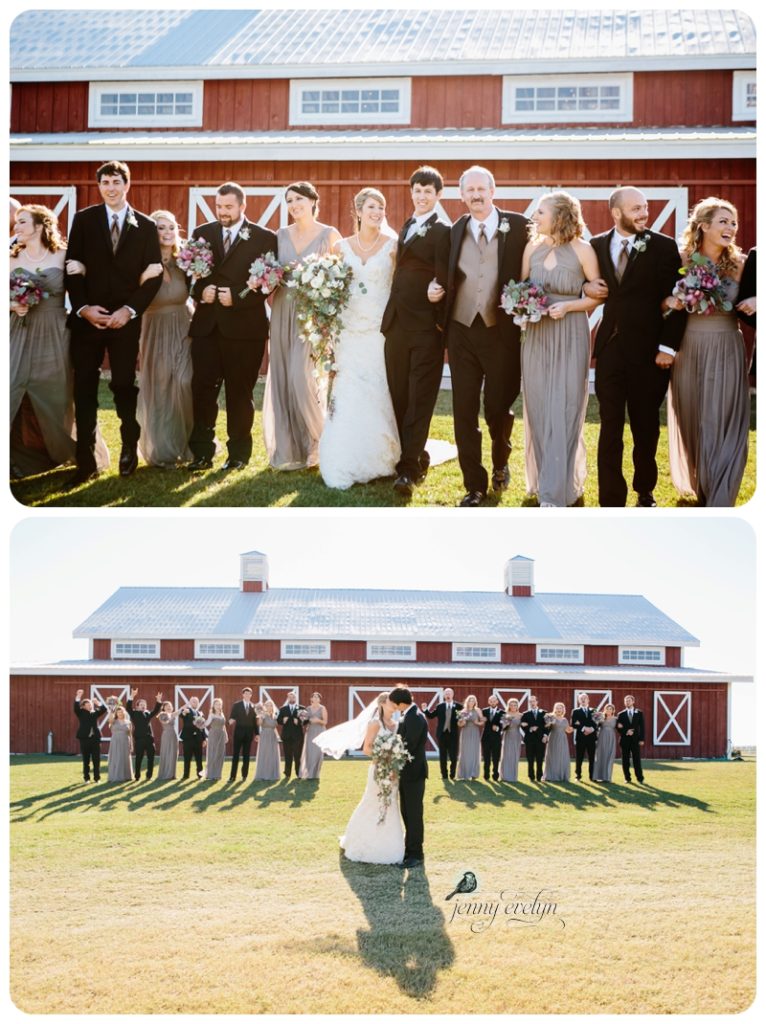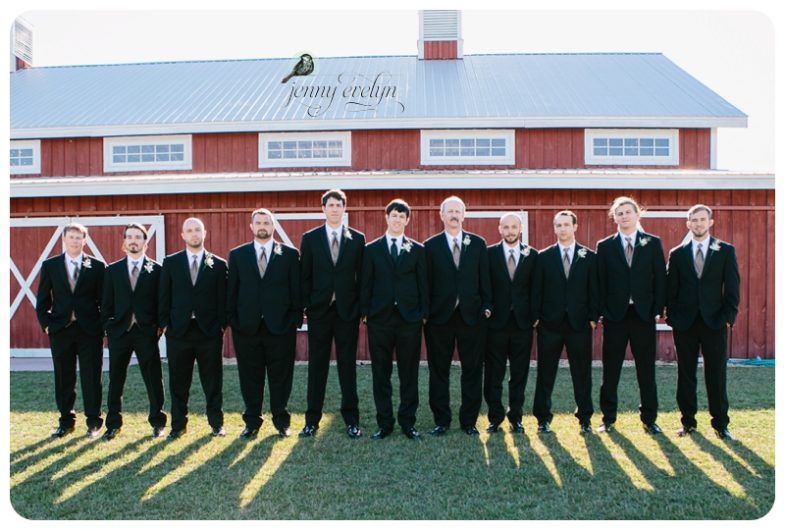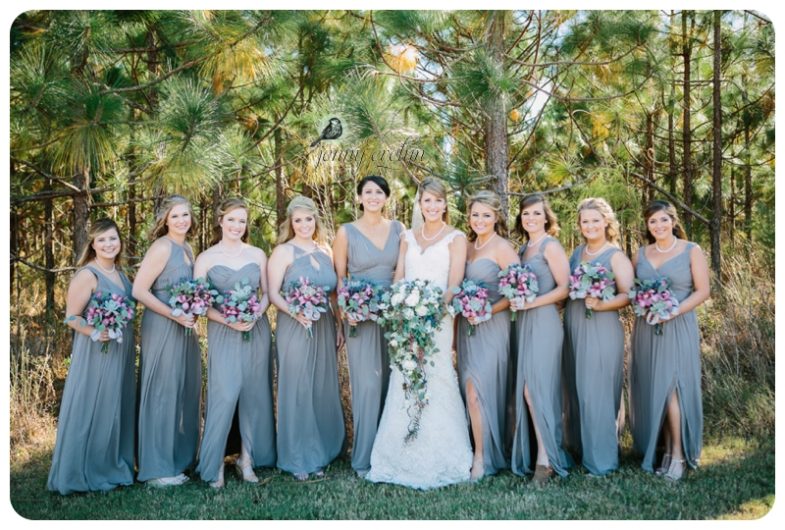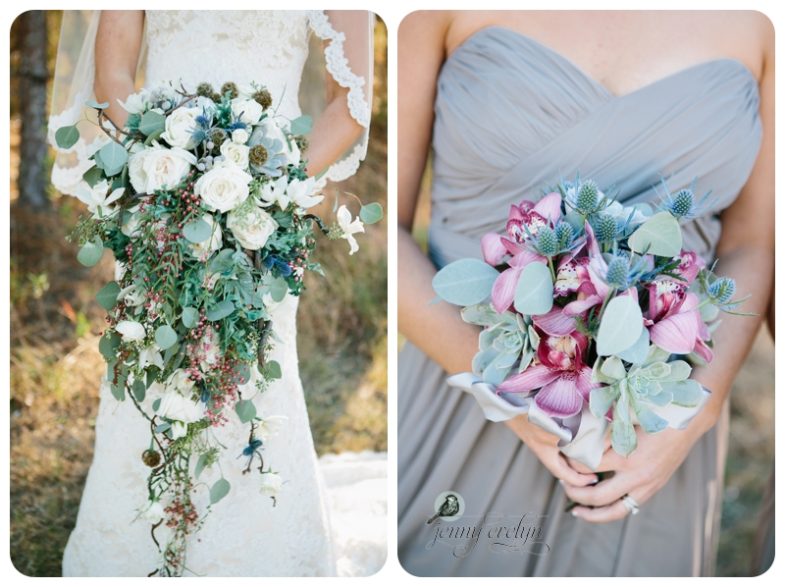 Sweet sisters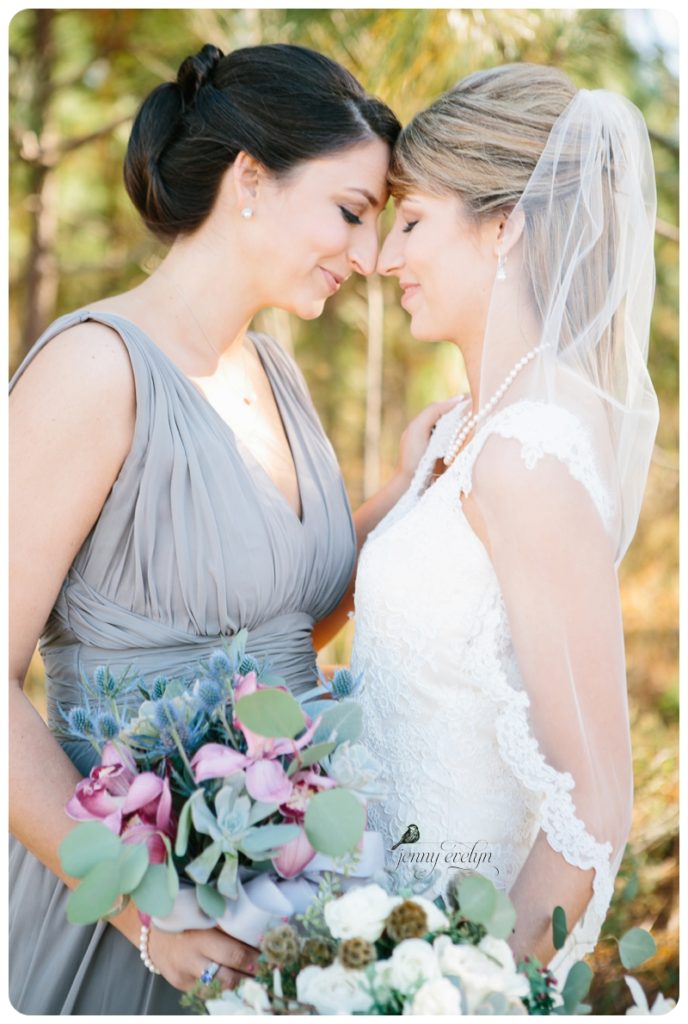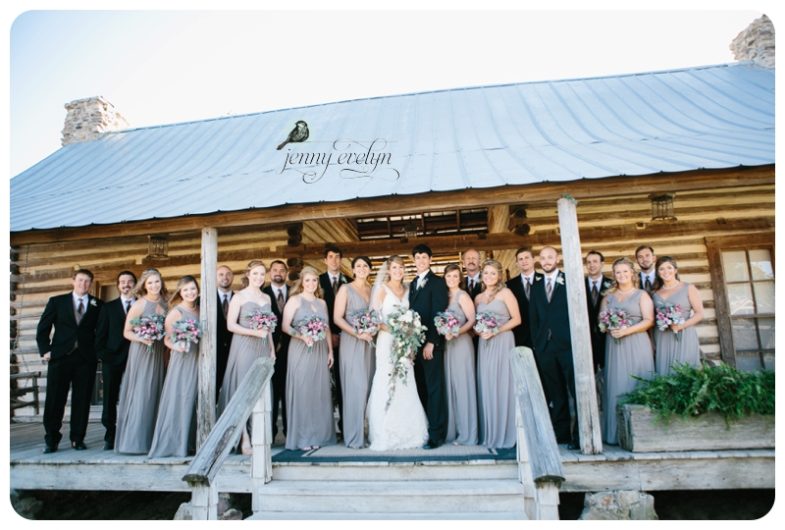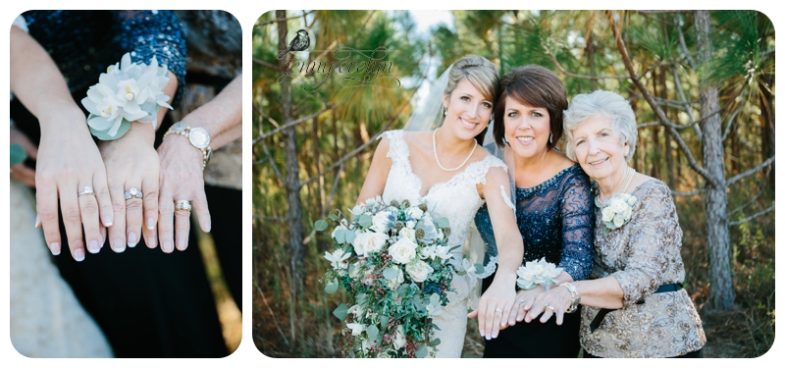 Kathryn Leigh wanted to be sure that her family had a sentimental detail to take with them as well. She wrote a sweet note mbroidered on a handkerchief for each parent, and even had one for Mama Vi in heaven that she presented to her aunts.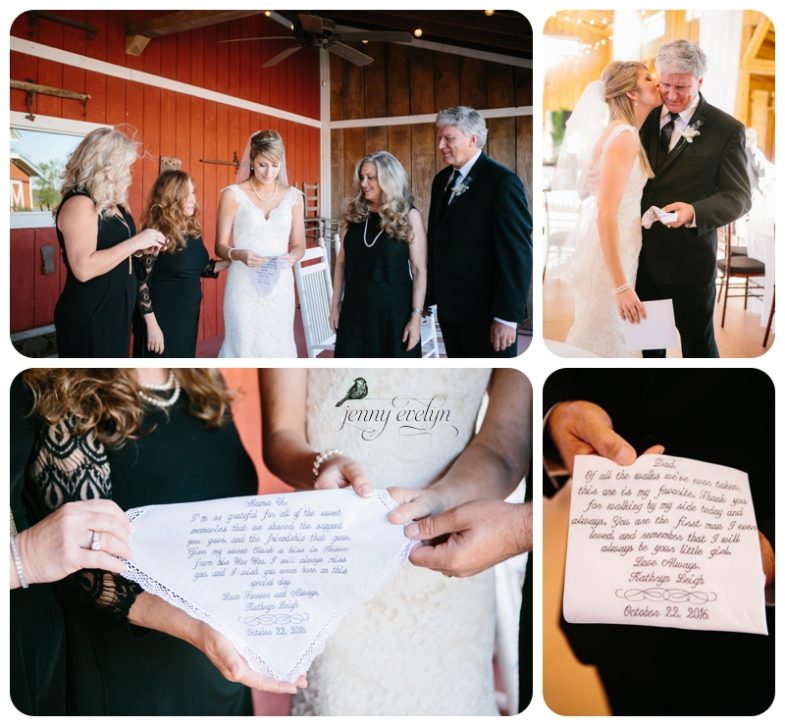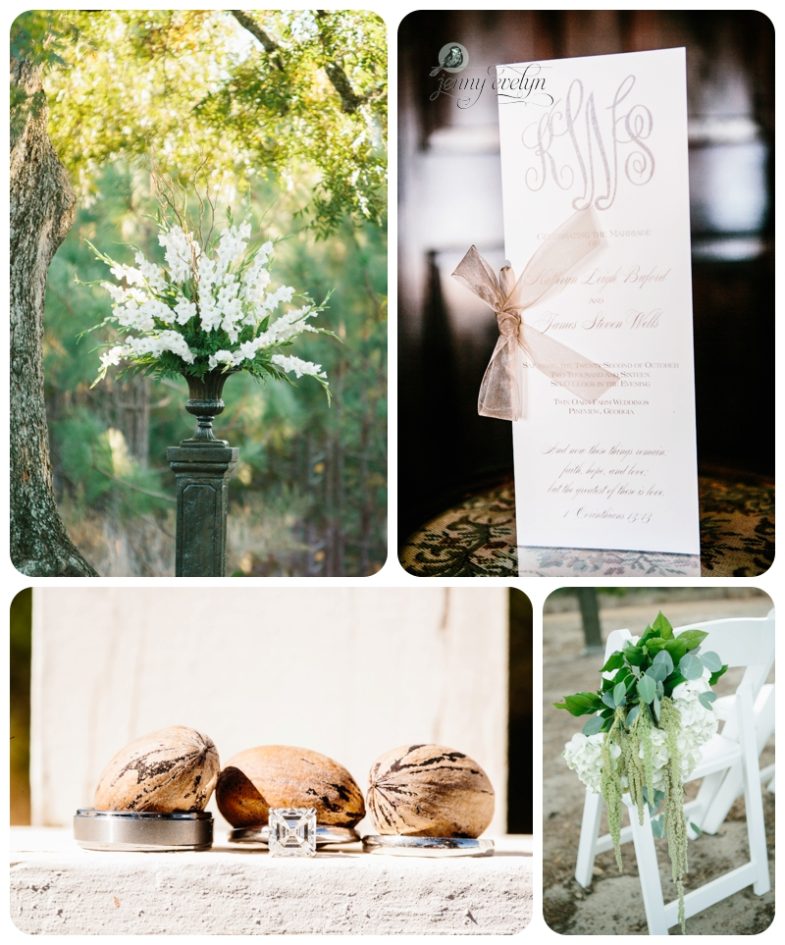 What a lovely site for a ceremony!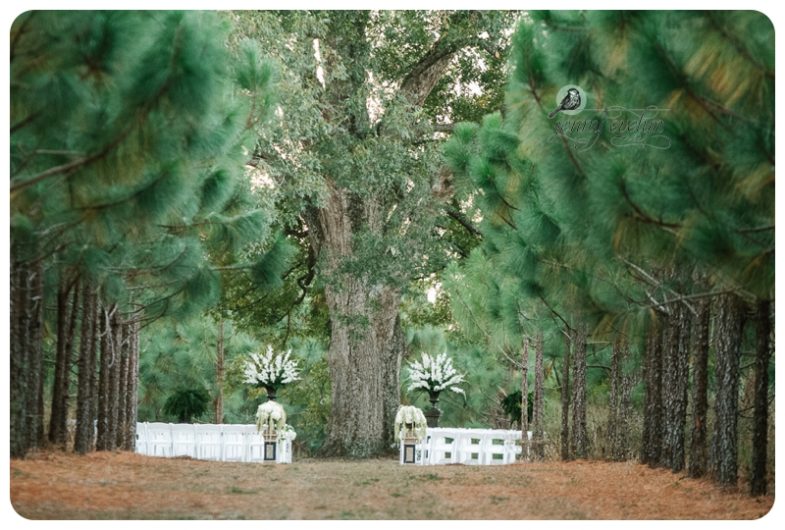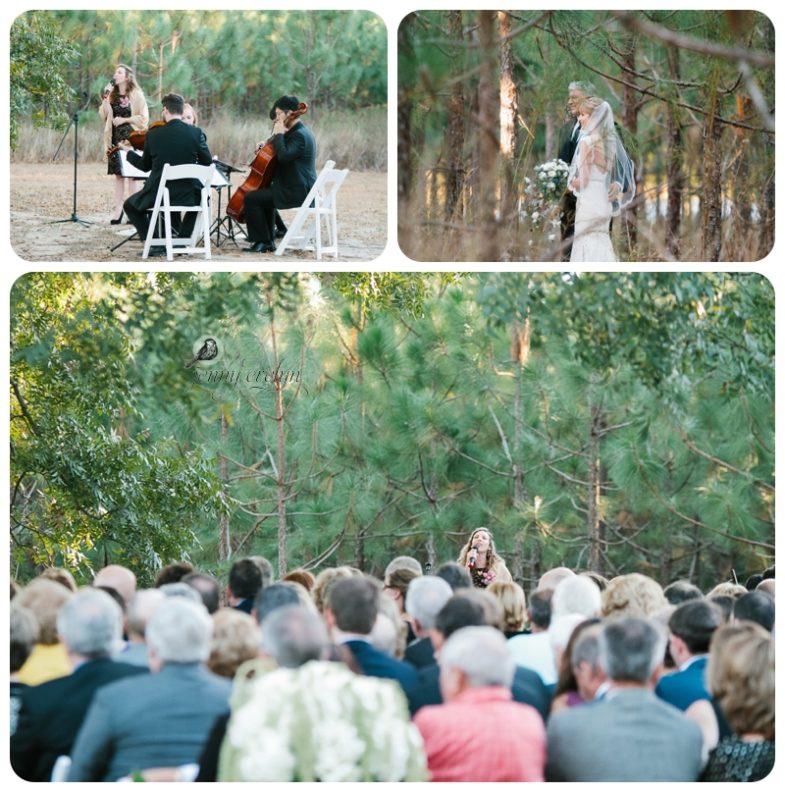 Kathryn Leigh walked down an aisle of pines on her dad's arm to her waiting groom.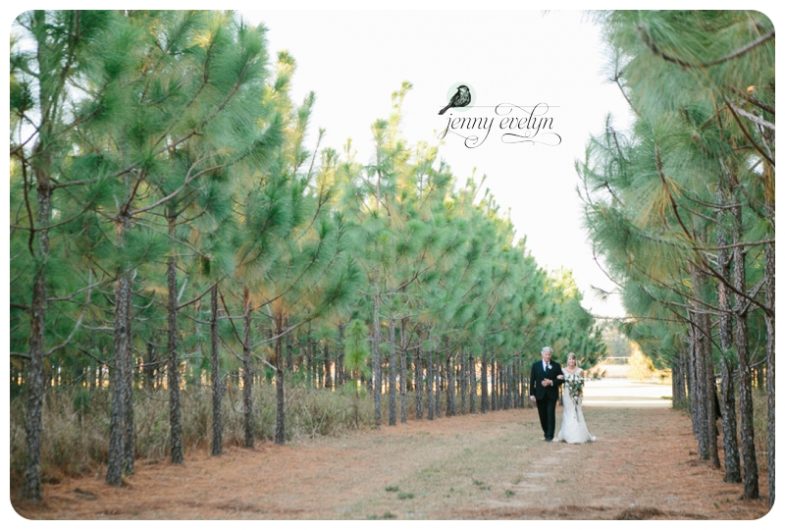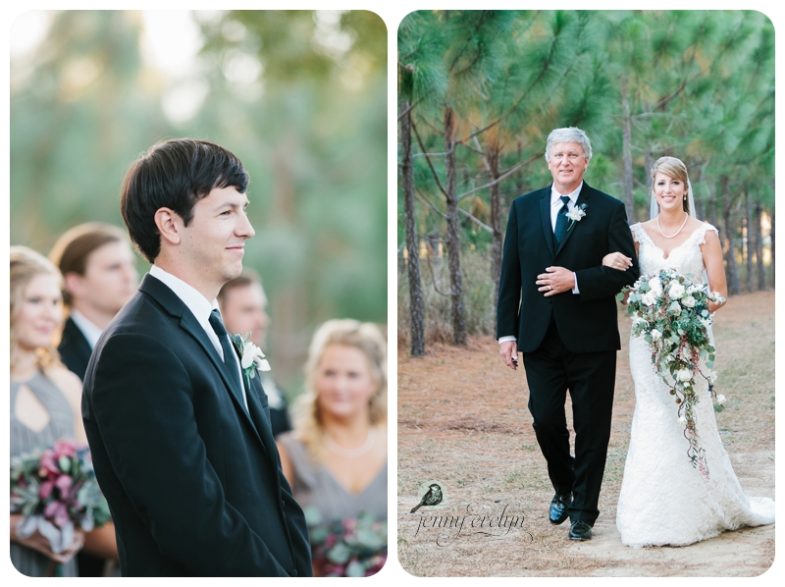 Steven's face as he checks out his bride is perfect!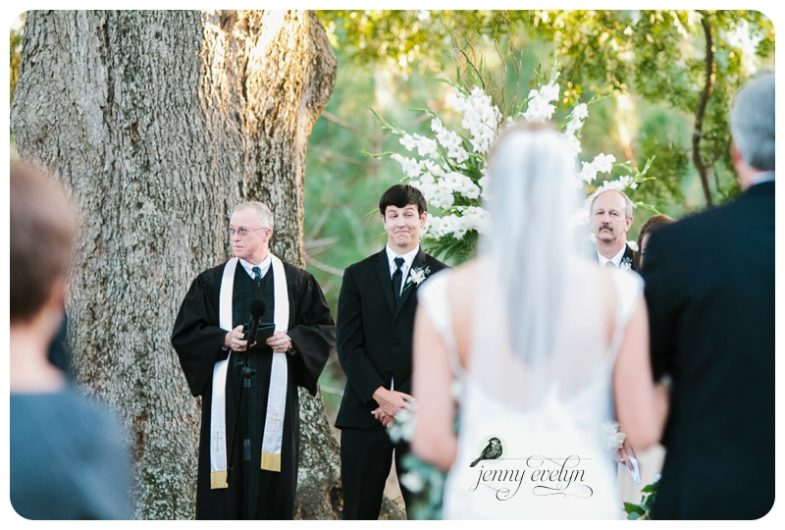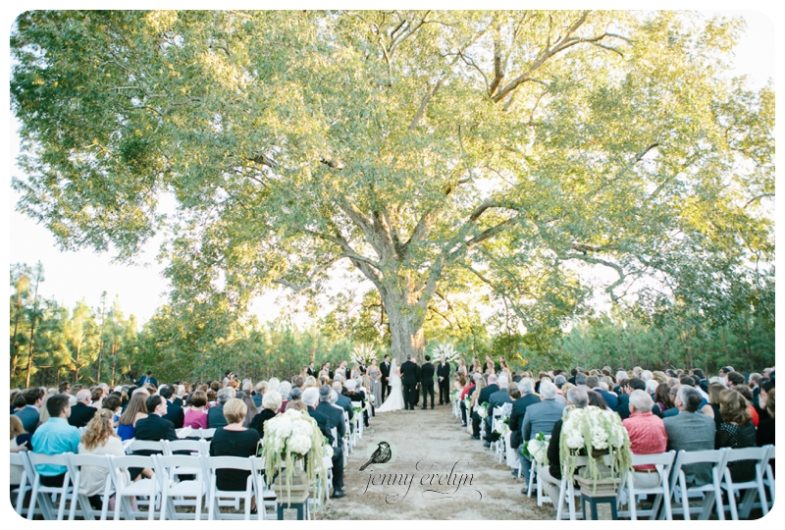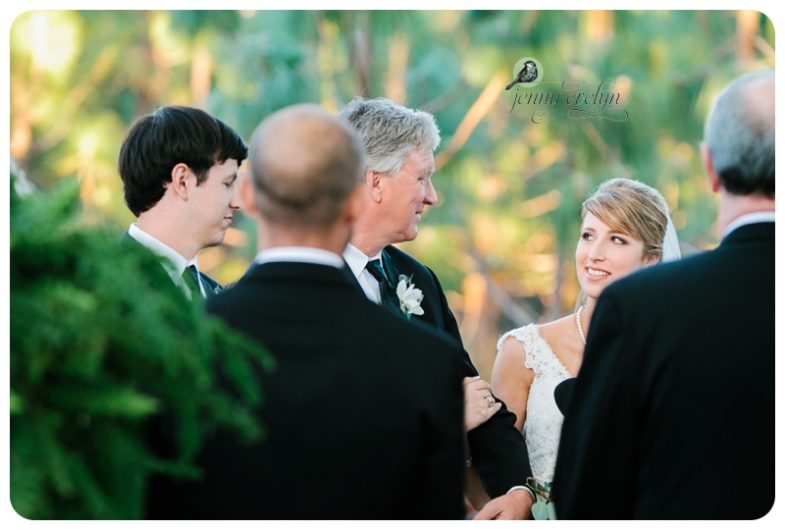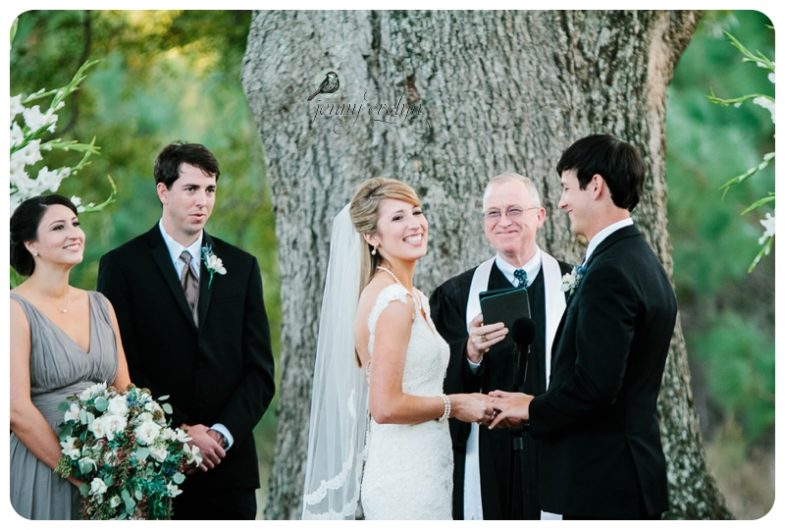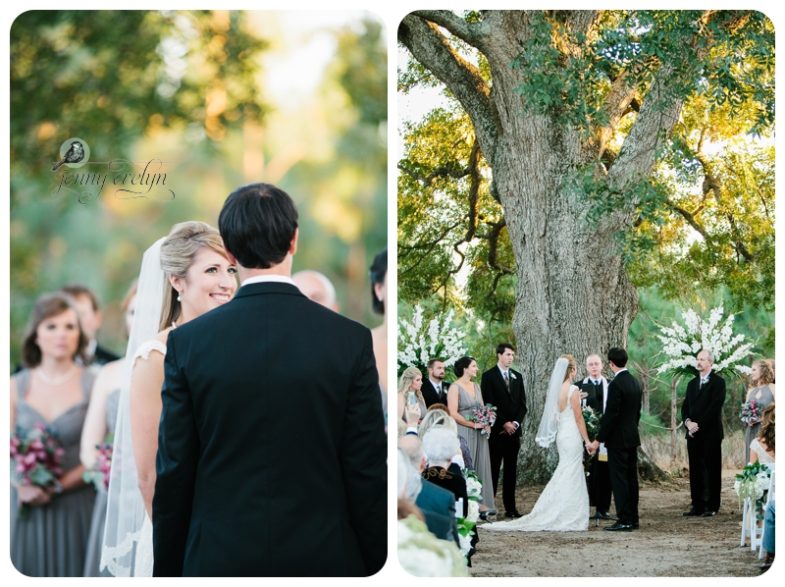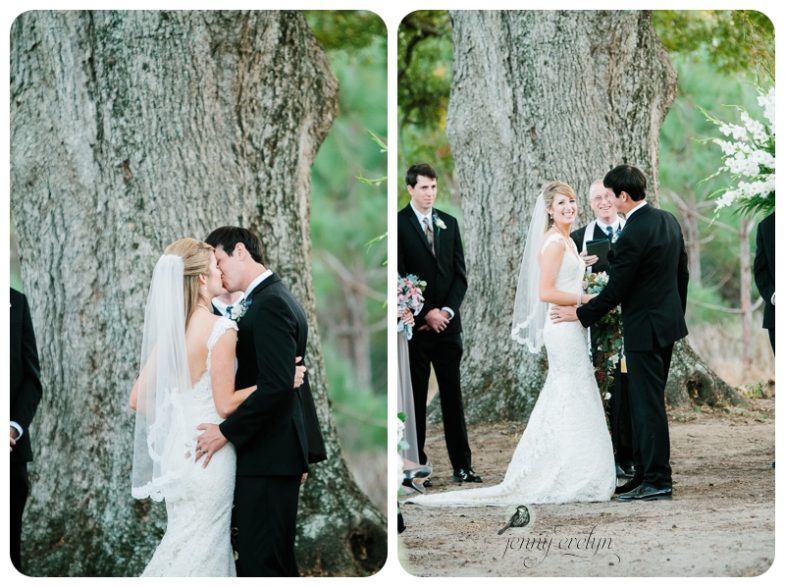 These pictures after the ceremony were some of my favorites because you can really see their personalities coming out. I love how Steven can always make Kathryn Leigh laugh.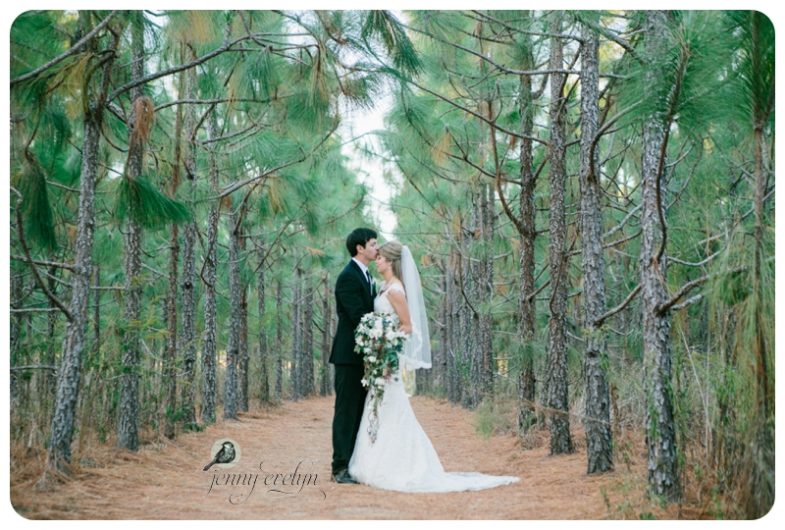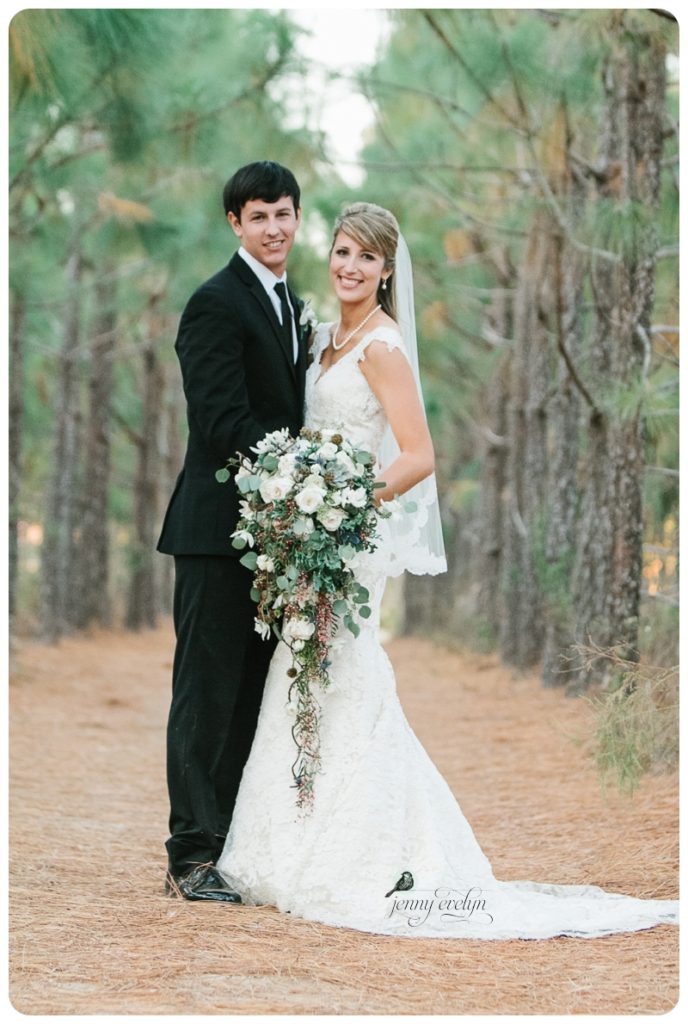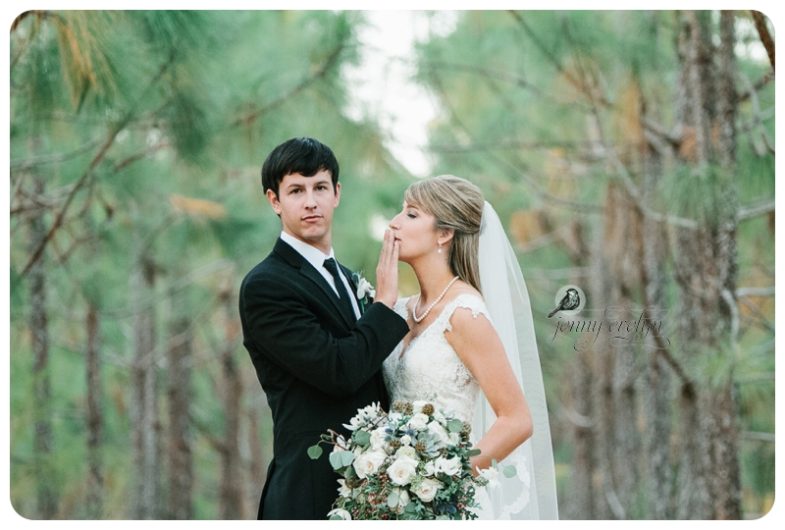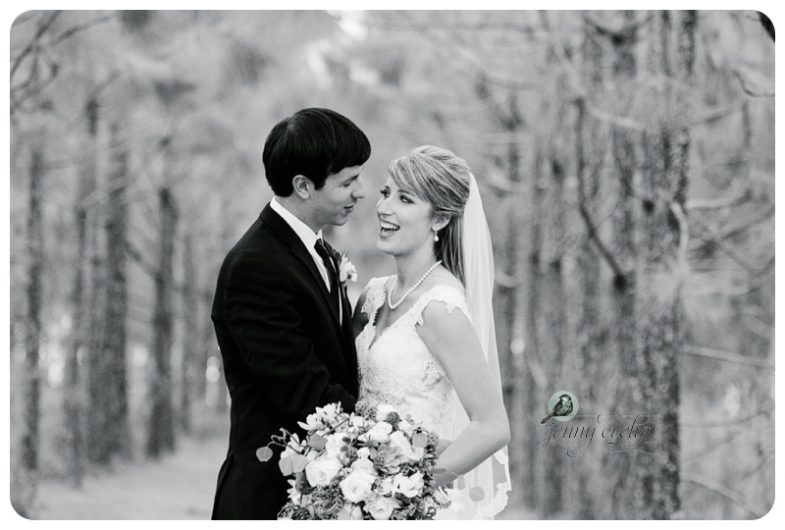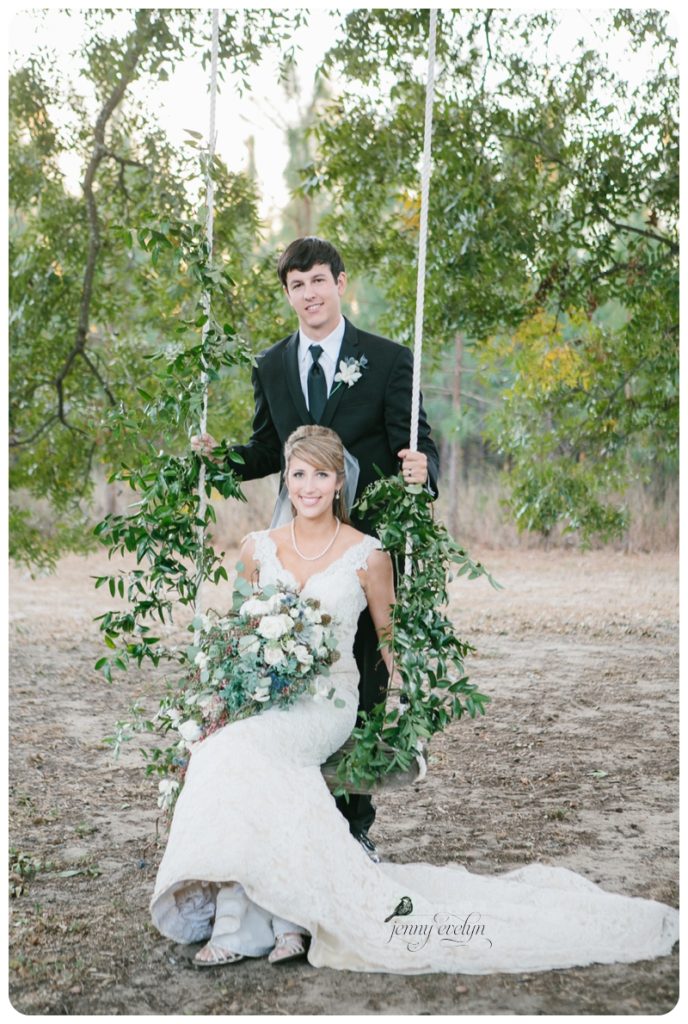 Before the reception, we had to capture a few romantics in the sunset.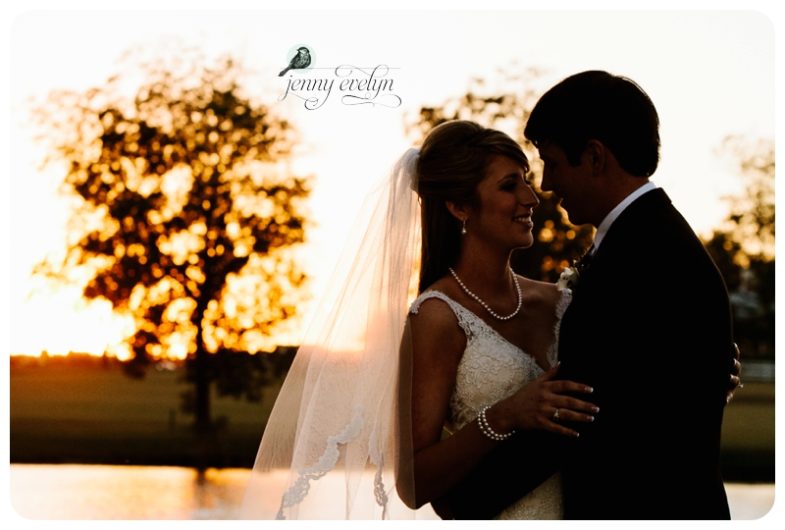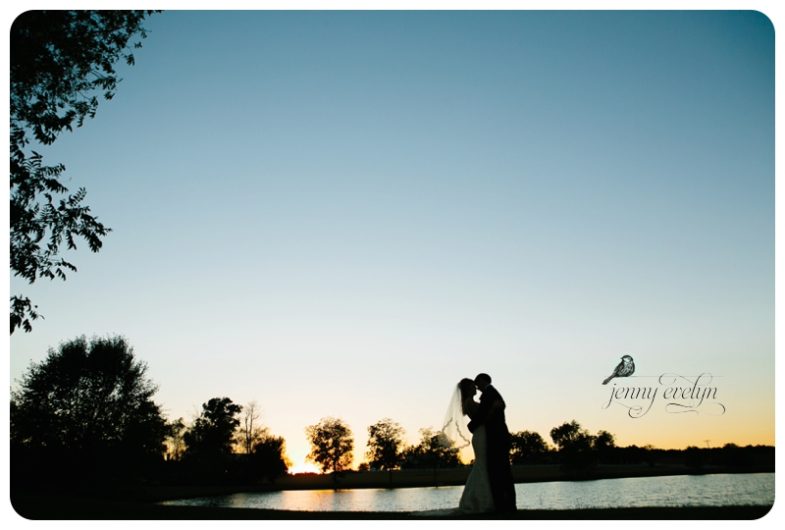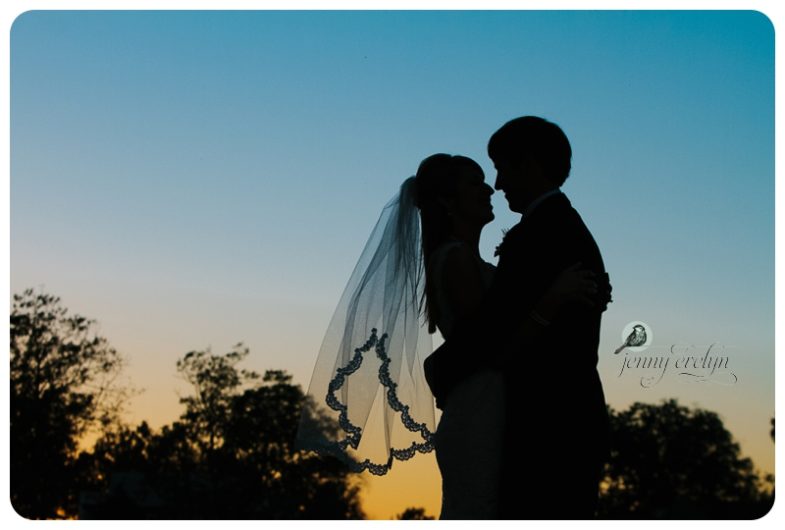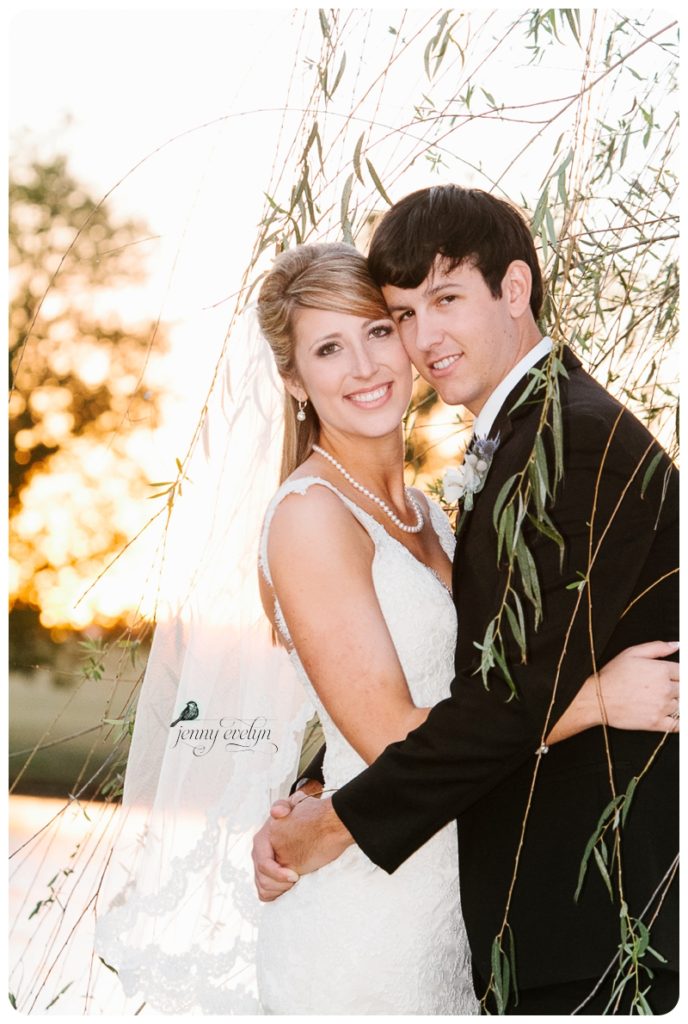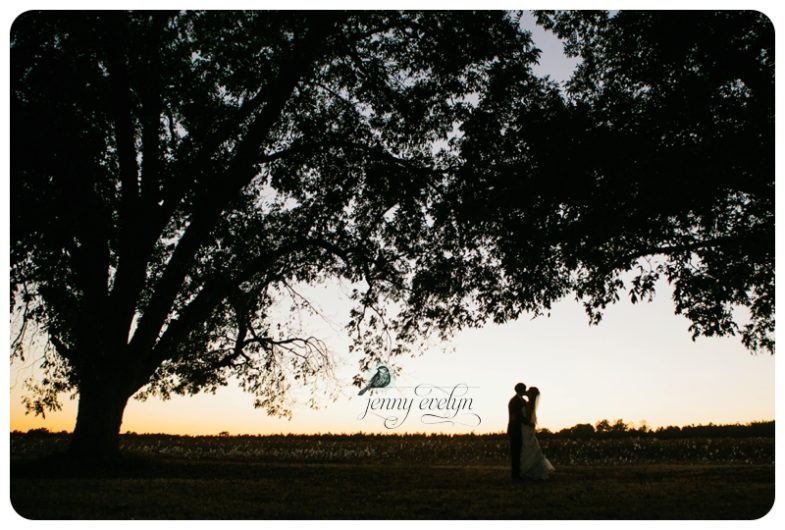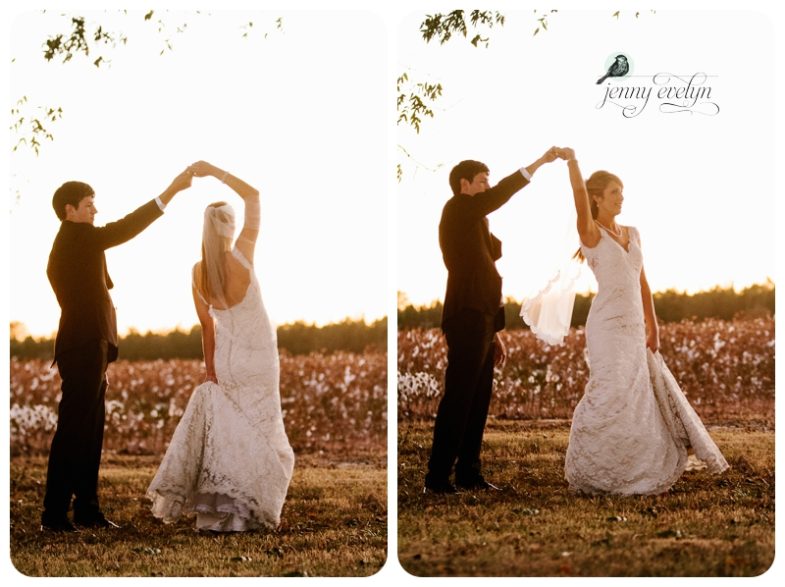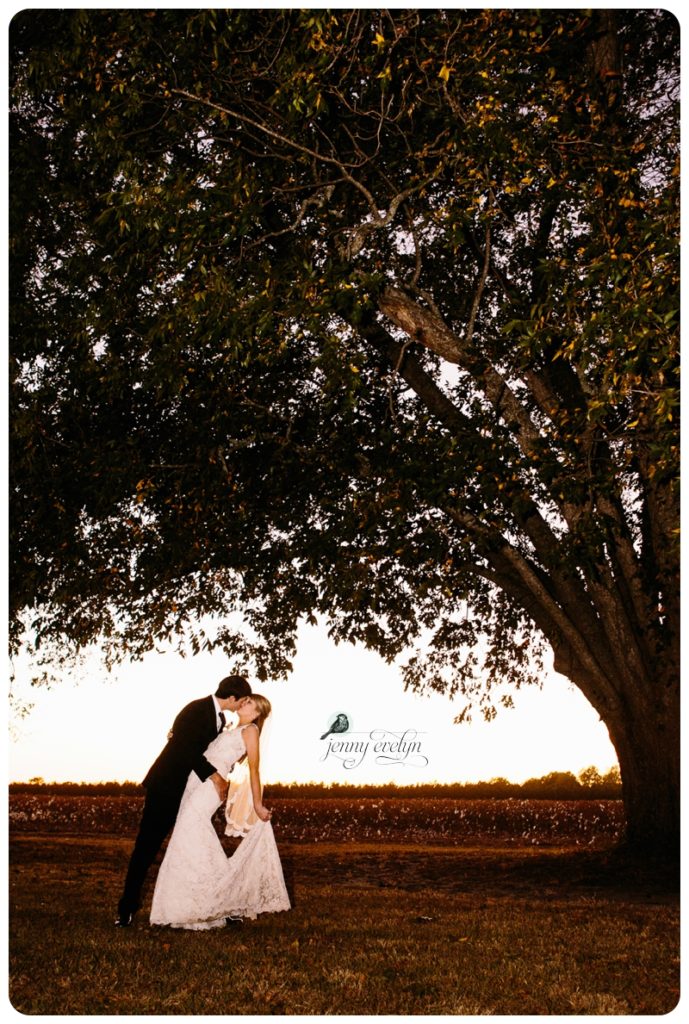 After they said I do, it was time to celebrate with all their friends and family in the barn at Twin Oaks Farm. It was the perfect setting for their elegant and rustic celebration. The delicious food was catered by Leon Holloway at Cousin's Catering. He is so talented!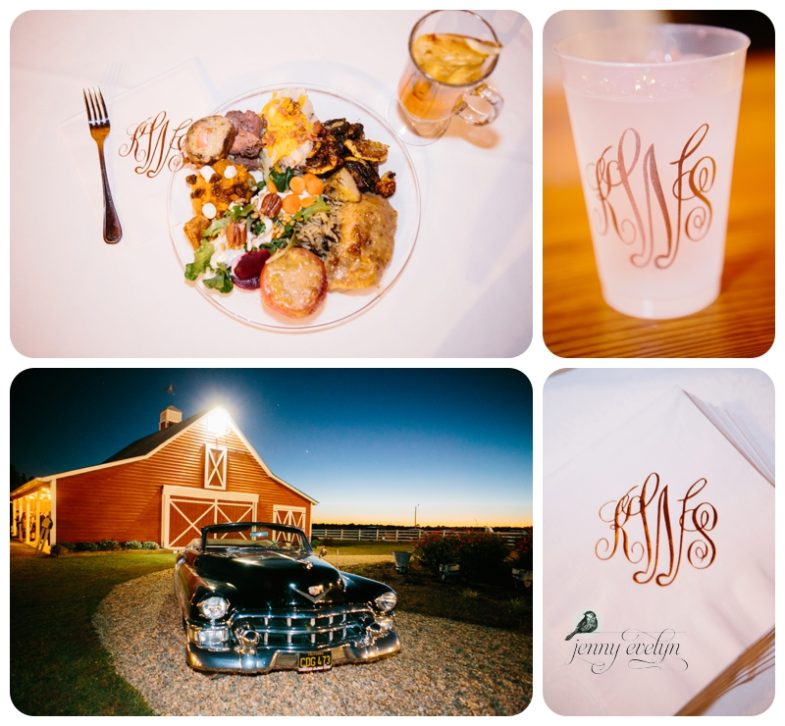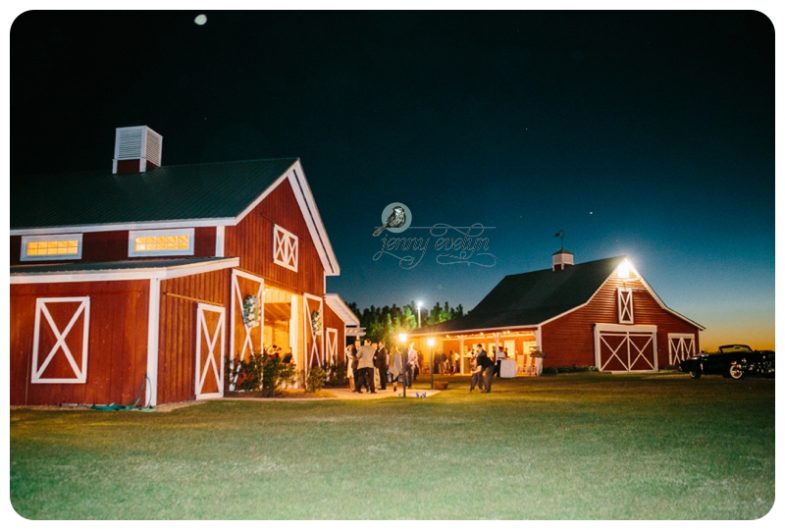 Beautiful first dance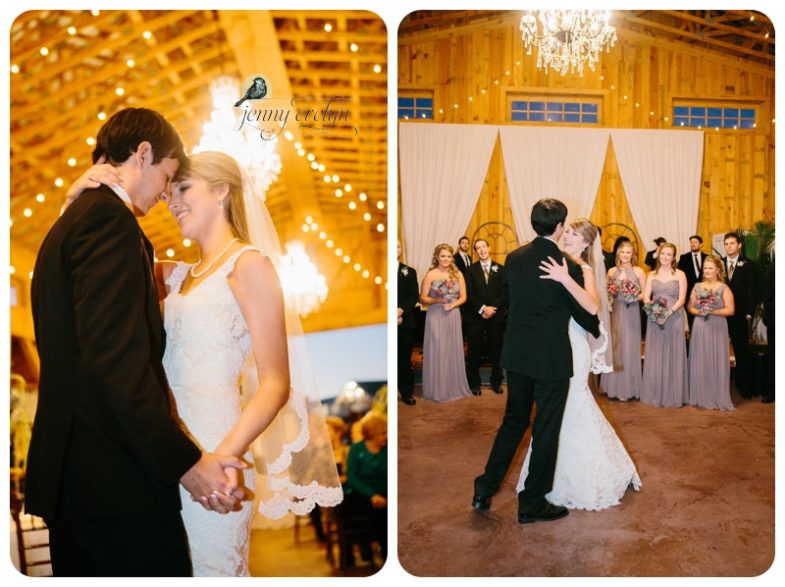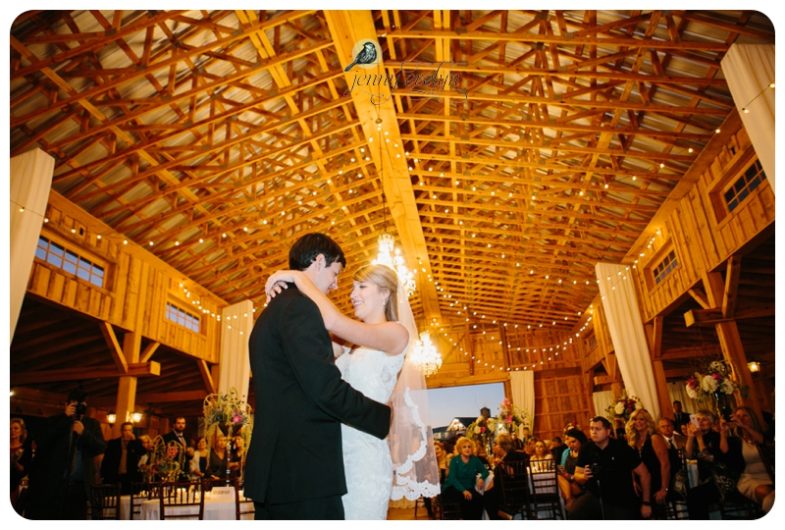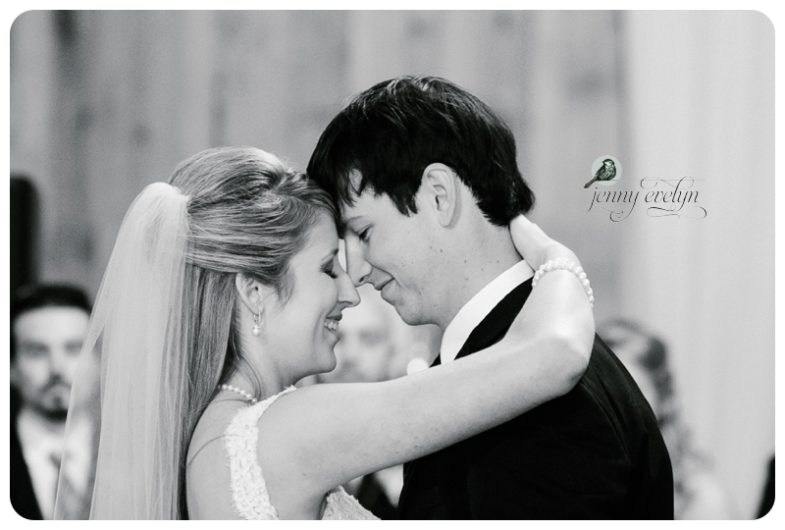 Sweet Daddy/Daughter first dance, and mother/son dance.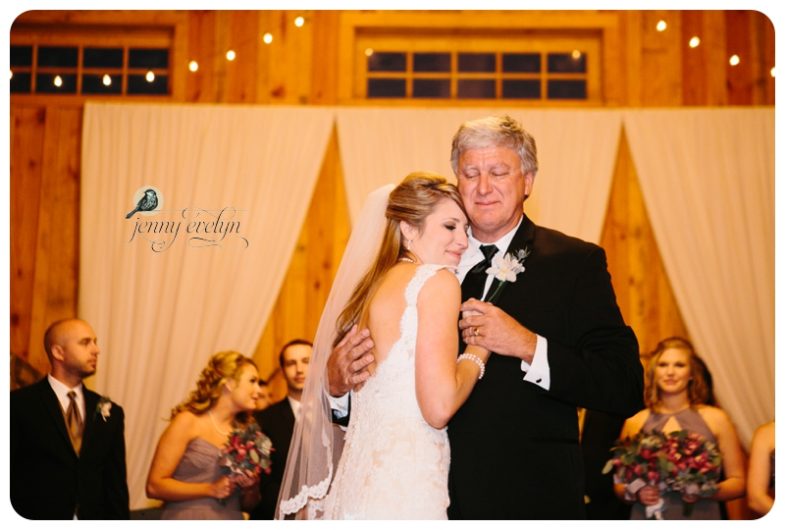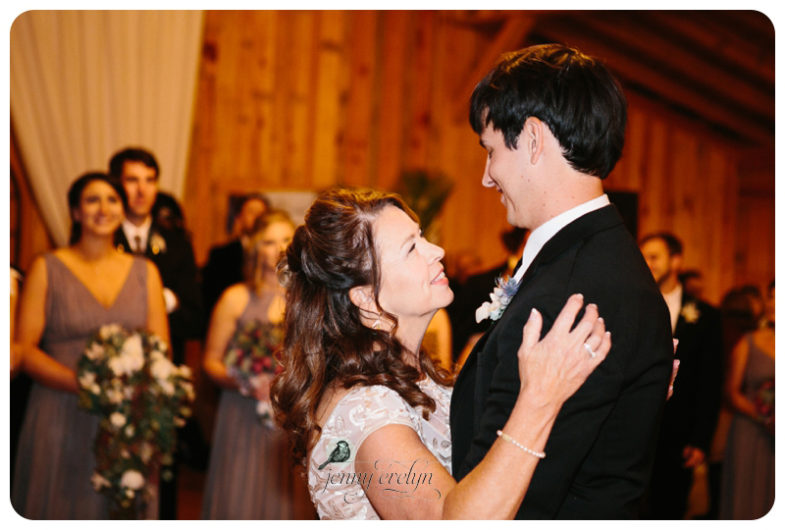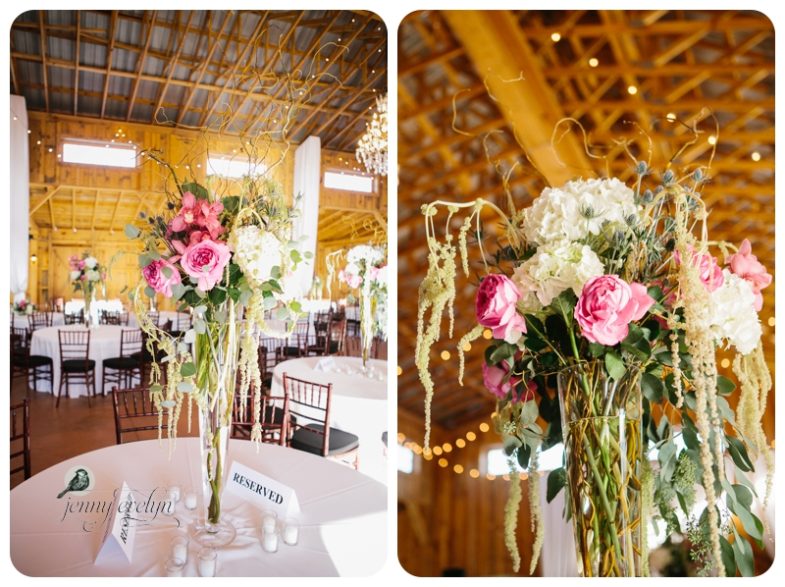 The fabulous cakes were by Heather's Cakes and Confections.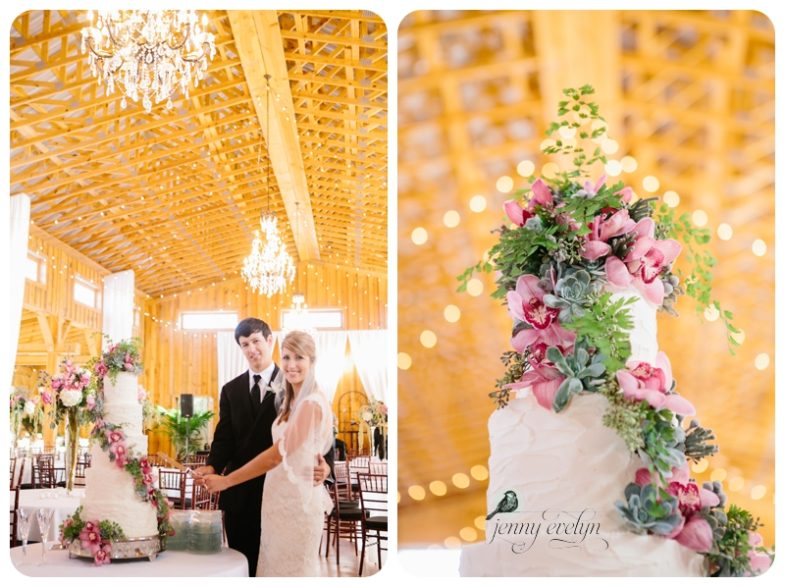 Instead of just one groom's cake, Steven had seven! What better way to be sure that everyone gets their favorite kind of cake?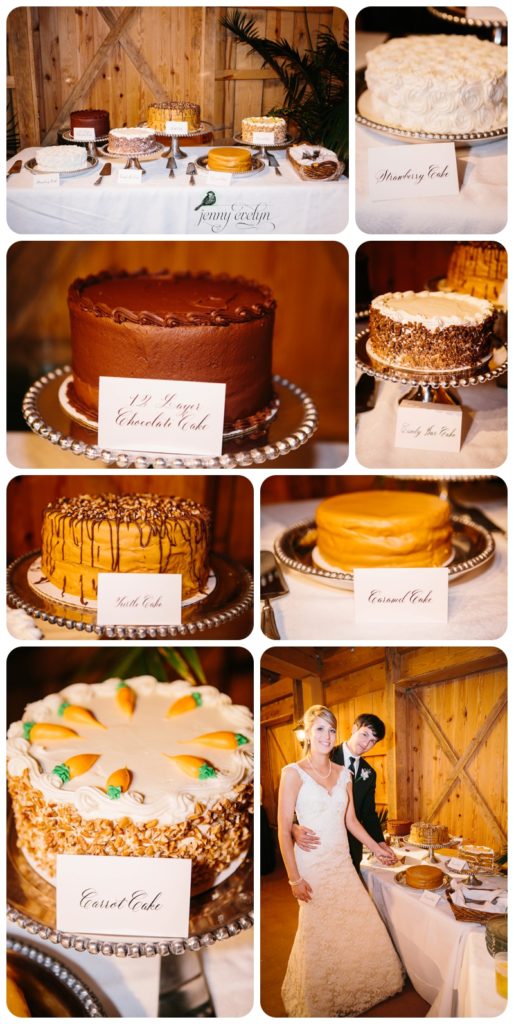 Everyone had fun dancing to the Emerald Empire Band.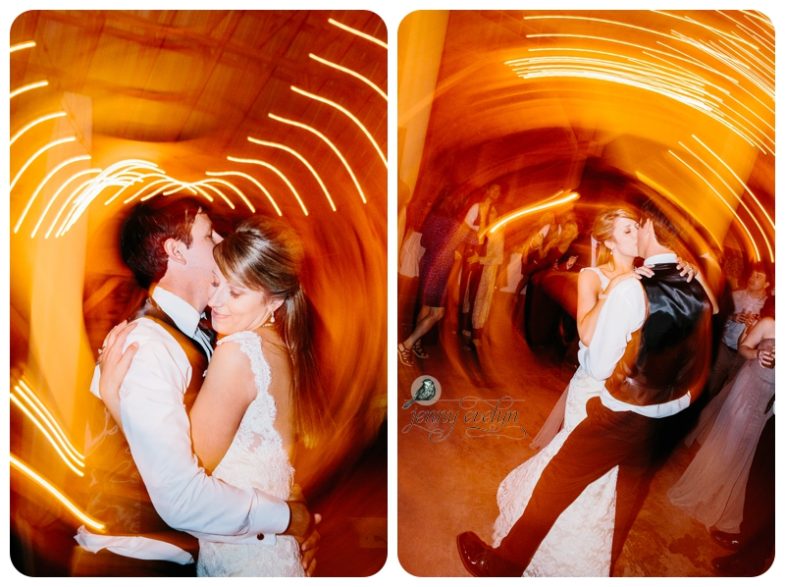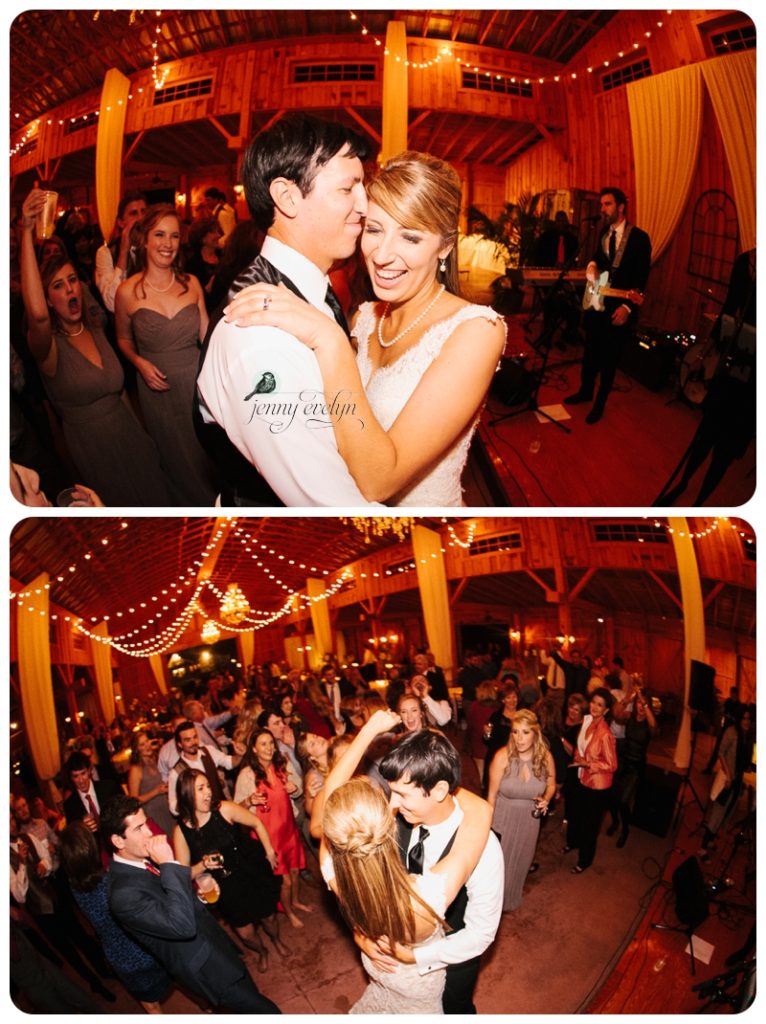 After a night of celebrating, they were off through the sparklers to a vintage  1954 Cadillac convertible.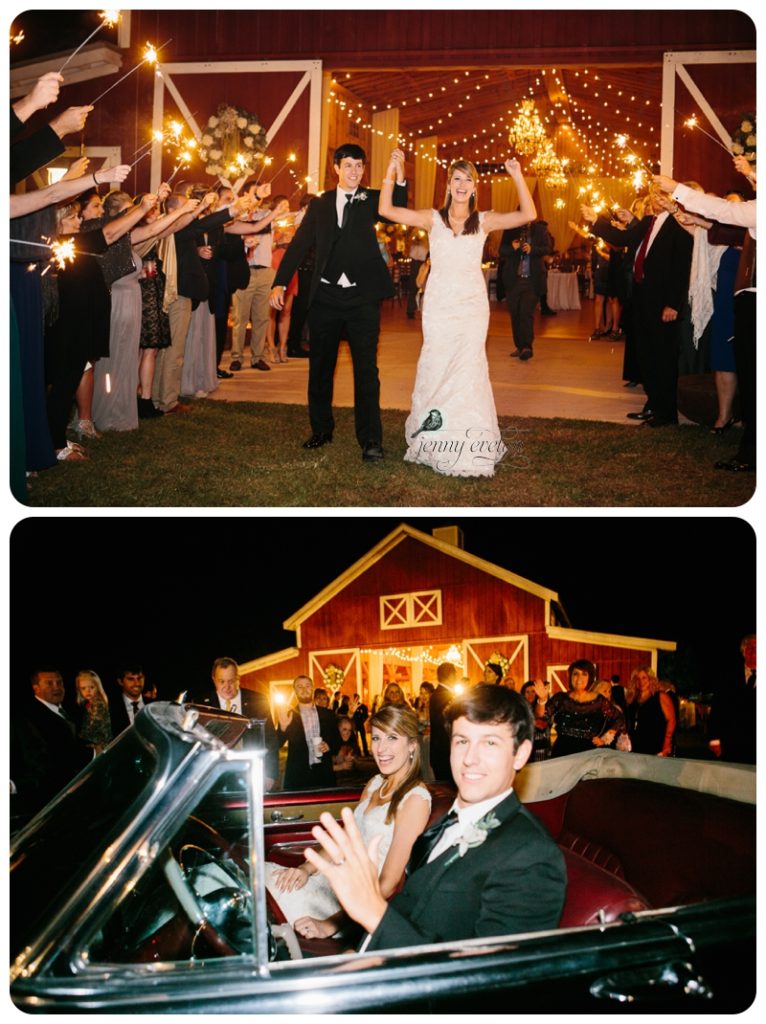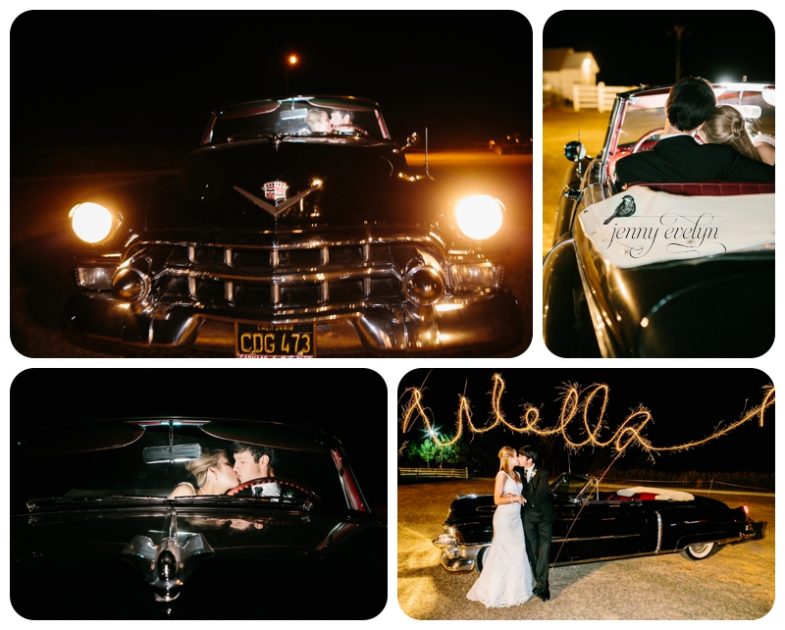 Kathryn Leigh & Steven, thanks for sharing your special day with me!
Love,
Jenny Evelyn
Comments are closed.