I love Southern Weddings Magazine.
November 6, 2009 |
Southern Weddings Magazine is coming out on the 11th of this month, but I got a sneak peek that I get to share with you!!! ….    Here is the spread that my "chicken picture" 🙂 made it onto!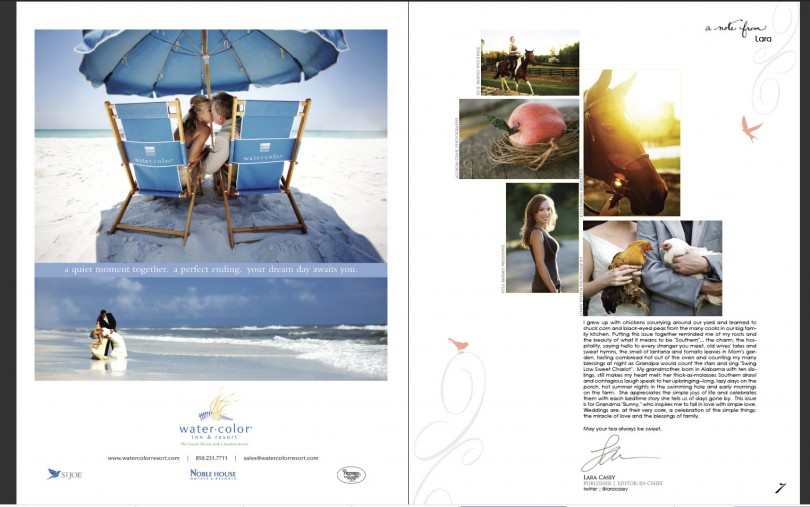 I thought it was pretty cool that the Editor-in-Chief wanted to put it on her page! Thanks Lara Casey!
Thanks to Angel and Andy for being so awesome to hold chickens on your wedding day, and thanks to Delise and Paul from Pineola Farms for letting them hold your chickens!
Koutsunis and I are getting all dolled up and heading up to Hotlanta tonight for the release party to meet some fun people and see the whole magazine. I cannot wait to see the whole thing, make sure to check it out when it hits the shelves on Nov 11!!!!
Jenny Evelyn
Leave a Reply