Its Fall at my House…
October 2, 2009 |
Thanks to Carmen with Nectar & Company it is officially Autumn at my house.  Carmen came over along with the fabulous florist, Allison Lucas and they worked their magic for a photo shoot of my front door!  Well actually the shoot just happen to have my front door in it.  The shoot was actually of an incredible wreath that Carmen designed herself.  Not only did she design it, but it is going to be in the November issue of Southern Living Magazine! Our shoot was not for the magazine, but for Carmen's how to kit that will be posted on her blog.    First of all, here is a shot of my front door all decked out!
Now some information about this increadible wreath!
'Dolce Crème Brulee' Heuchera Living Wreaths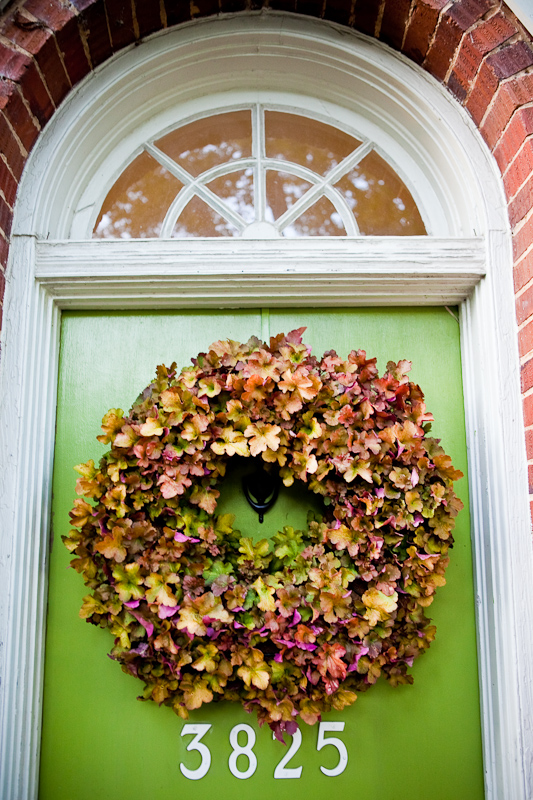 Nectar & Company will start selling them online October 25th at www.nectarandcompany.com

The kit includes:
1. A bag of dirt
2. 24" wreath form with a liner
3. 28 'Dolce Crème Brulee' (plugs) little baby plants
Dolce Crème Brulee' is a perennial with brown sugar foliage…the color gets richer and deeper as it gets colder…loves the sun or the shade and with stand temps of -25 degrees so it is a great wreath for all year round.  Easy to take care of…drought tolerant, pet friendly…and deer resistant… only needs to be watered once a week once established and remove dead and brown leaves every two weeks!!!
Here is my house again…Kensie was pretty happy about being one of the stars.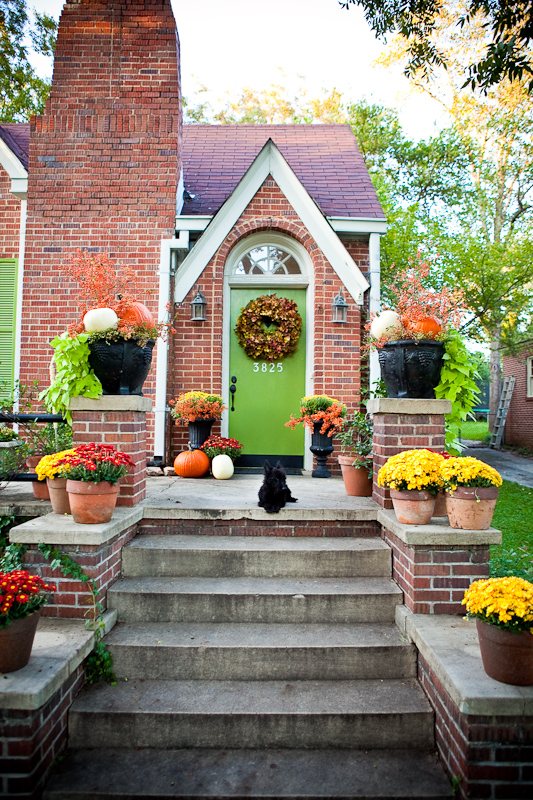 Thanks so much Carmen for making my house looks so fabulous!  I cannot wait to get my wreath on Oct 25th!  Be sure to check out Carmen's blog ***HERE***
Jenny Evelyn

Leave a Reply