Monday.
April 27, 2009 |
Today I got up and headed to Athens, GA with a couple of photo friends to check out the Seppa/Gppa trade show.  I have some great resources for albums and new products now! And Look out for the "baby birds" coming soon! (my baby club) While I was perusing photo booths….Koutsunis (the wusband) was a-golfing.  His company held its annual golf  tournament and he spent the day out on the greens.  He is not an accomplished golfer…ie. his golf clubs were a gift from some old ladies attic given via Lee G.  So when he returned home tonight with his trophy I was the proud wifie and had to take a photo of my champ.
The Winner of the Duffer Award goes to Koutsunis (cu-soon-is) Prater and team.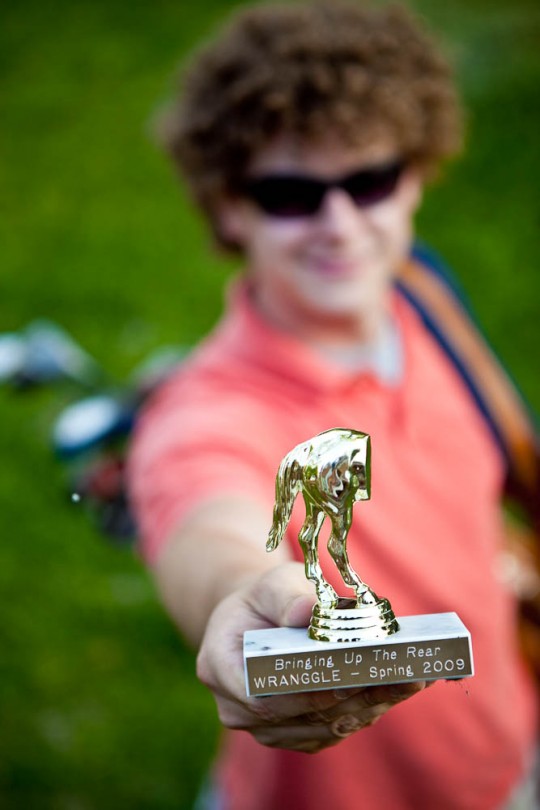 ps. that means he was dead last!  But now what am I supposed to do with this?????
Leave a Reply