Laura Beth & Jamie: An All American Couple
March 22, 2012 |
I just love a beach wedding!! And this past fall, I got to shoot two beach weddings in a row.  This time we headed down to St. Simons Island to celebrate Laura Beth and Jamie's big day.  Their love story began on St. Simons when they were both living there.  So it was the perfect place  for them to get married.  They are just such a classic all American couple, and their wedding was a perfect reflection of that.  They really focused on the things that are most important to them and that is their families.  I just love both of these families.  It was such an honor to photograph their sweet day!
This day began at the Sea Island Lodge, where everyone got ready.  Laura Beth's beautiful gown was designed by Adele Wechsler.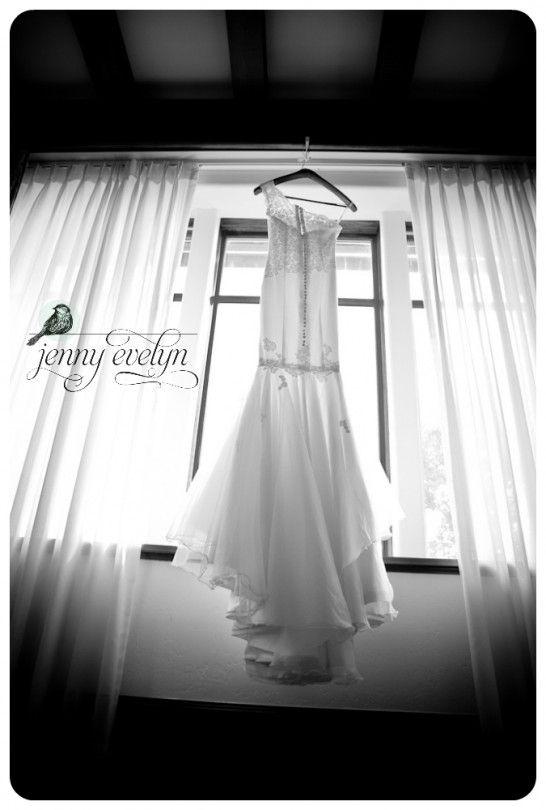 Family and tradition are very important to Laura Beth and Jamie.  Laura Beth wore jewelry that she borrowed from her mother.  The gorgeous pearl bracelet was a gift from her dad to her mom, and her sister, Ashley, also wore the bracelet on her wedding day.  (I had the honor of photographing this family heirloom for the second time!)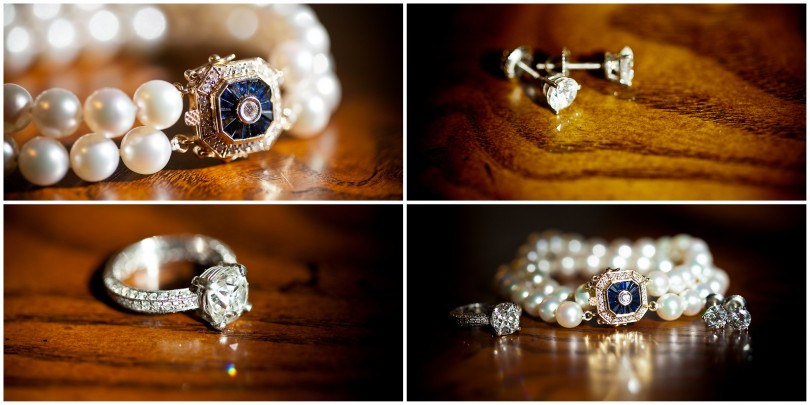 All of Laura Beth's bridal details were so classic and beautiful.  I loved her Kate Spade shoes!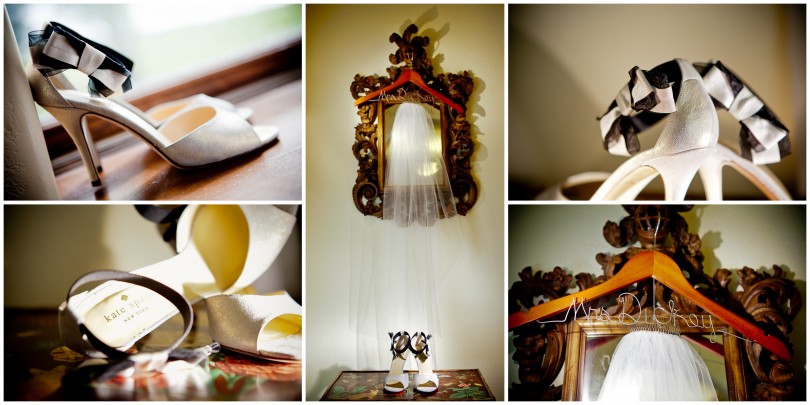 I just loved Laura Beth's elegant updo by the fabulous Ashley Edenfield of The Back Porch.  You might remember Ashley because I shot her wedding a few years ago.  I love working with my former brides!   She is a fabulous hair artist as well!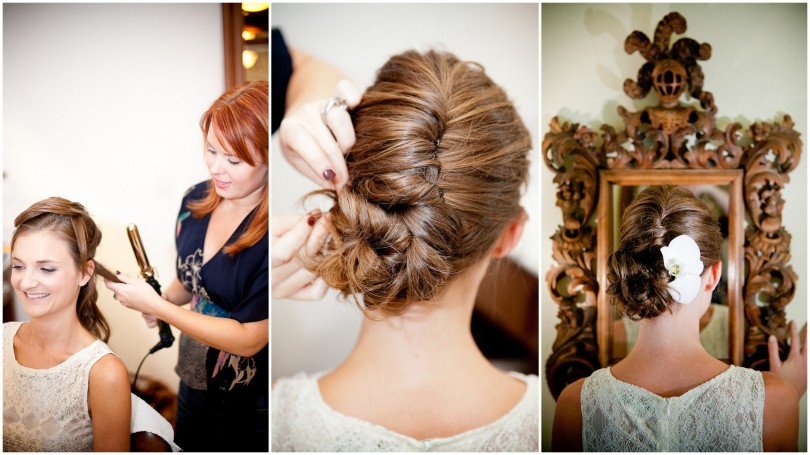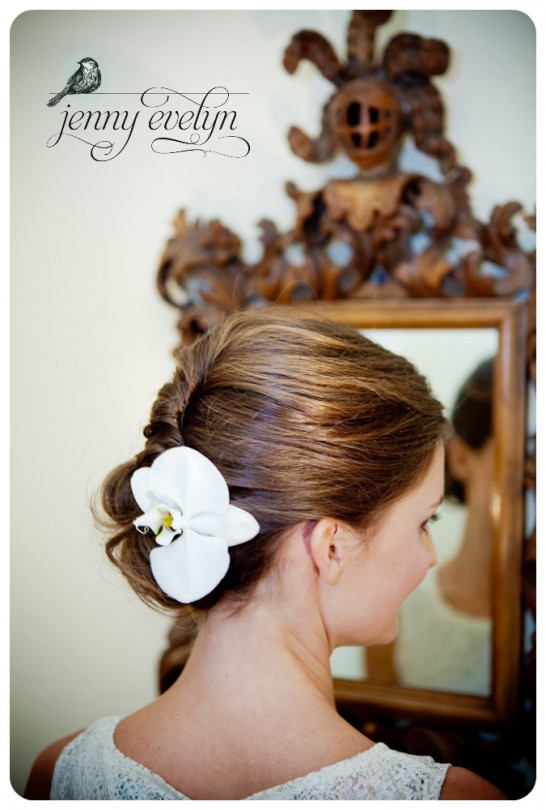 I am obsessed with the leafy lace detail!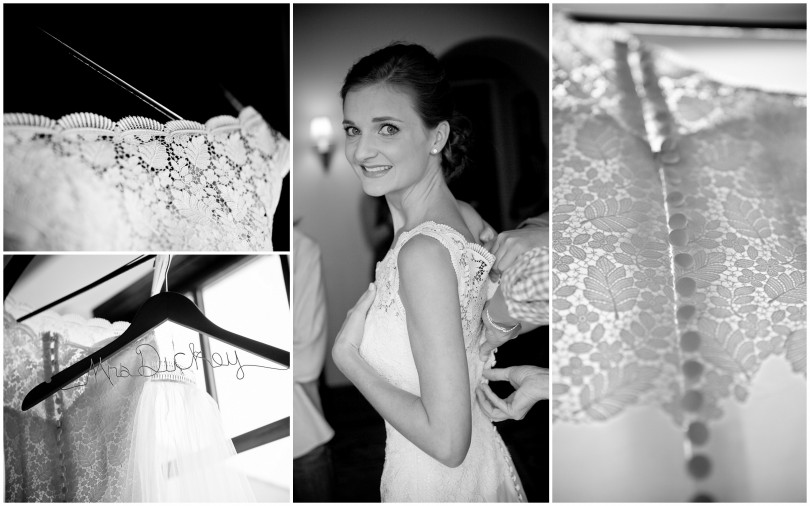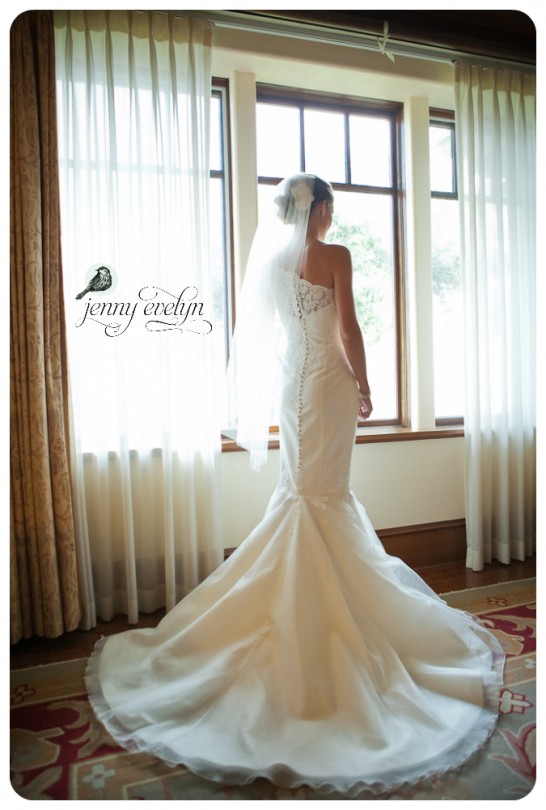 Laura Beth's silhouette in this dress is simply stunning!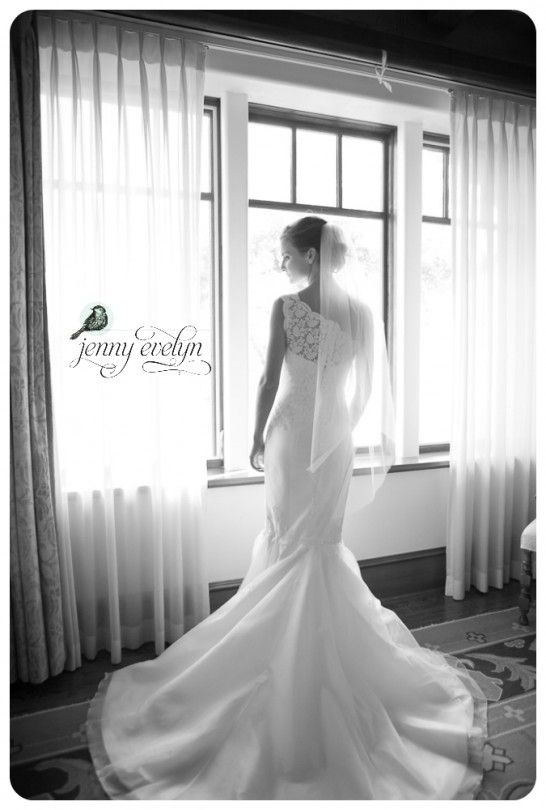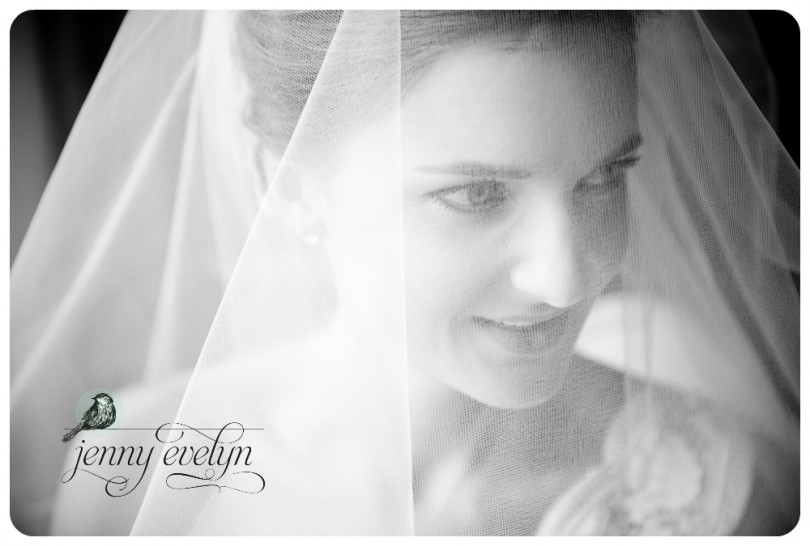 In some more beautiful window light!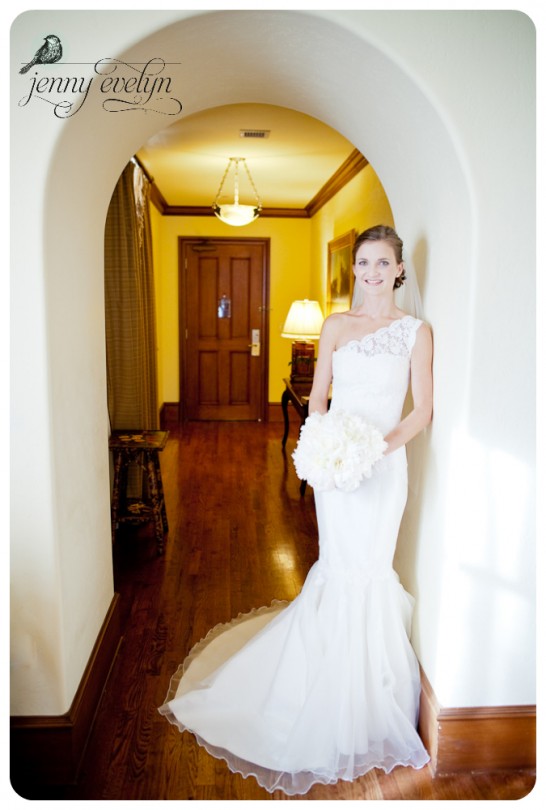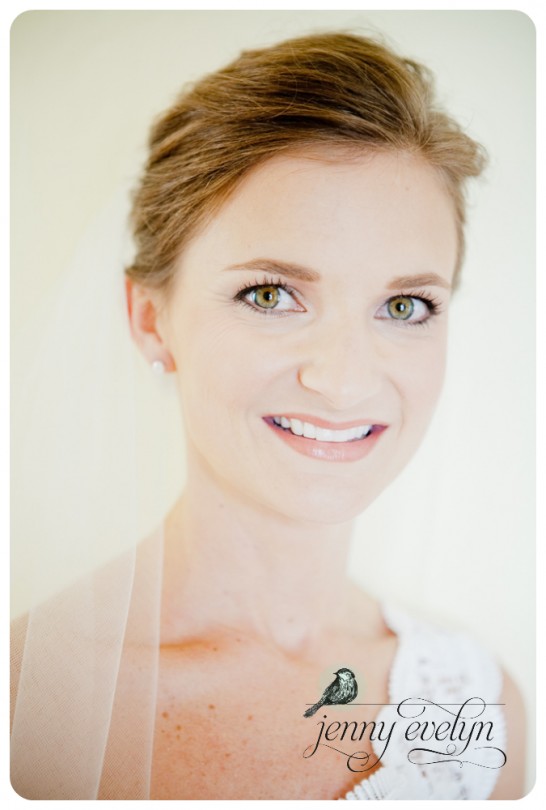 While the girls were getting ready, the guys were enjoying a drink at the Lodge's bar.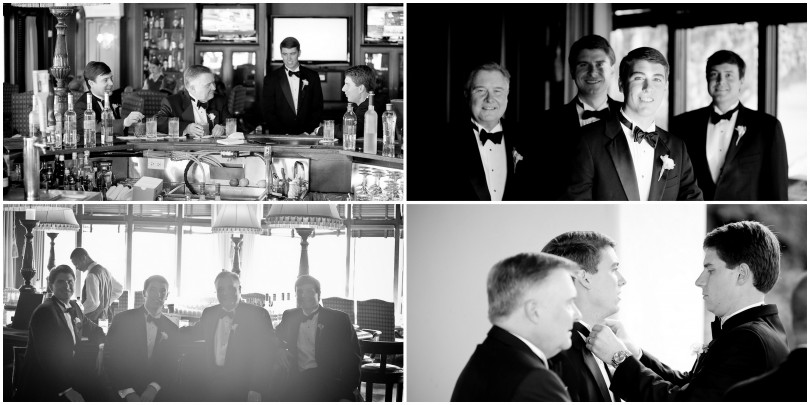 Then it was time for Jamie to see his bride for the first time.  They chose this beautiful spot overlooking the water underneath the live oaks.  One of Laura Beth and Jamie's favorite things about the island are all the beautiful live oaks.  So this was the perfect spot for a first look!
I just love Jamie's expression and how he is holding her hand here!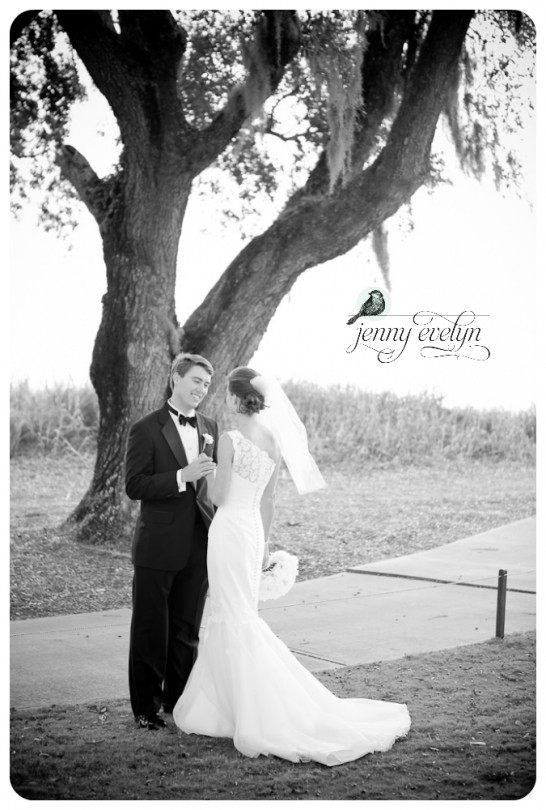 I love this shot with the bridge in the background!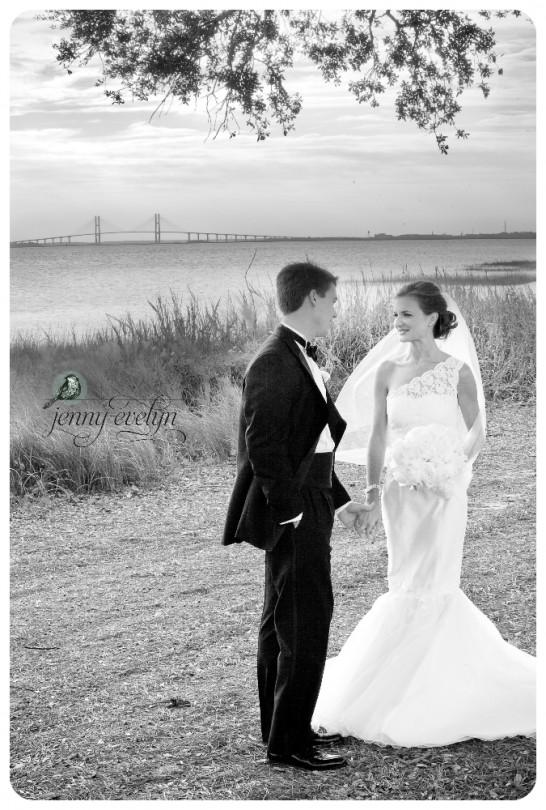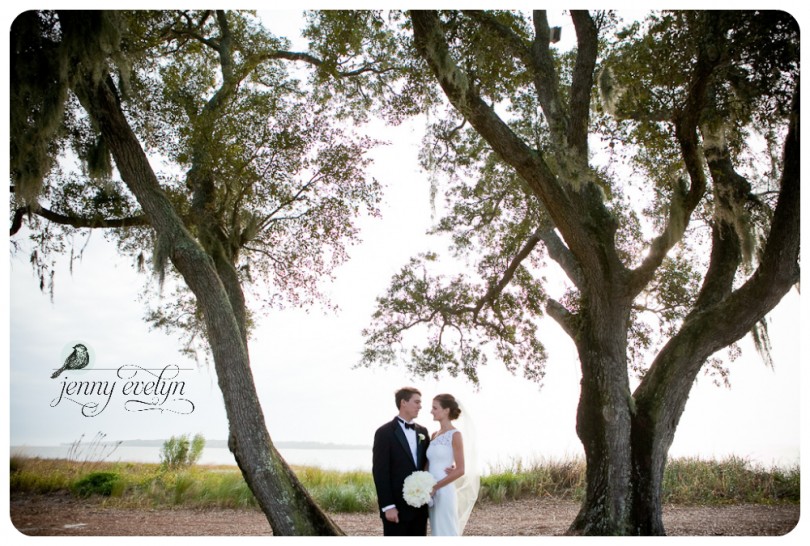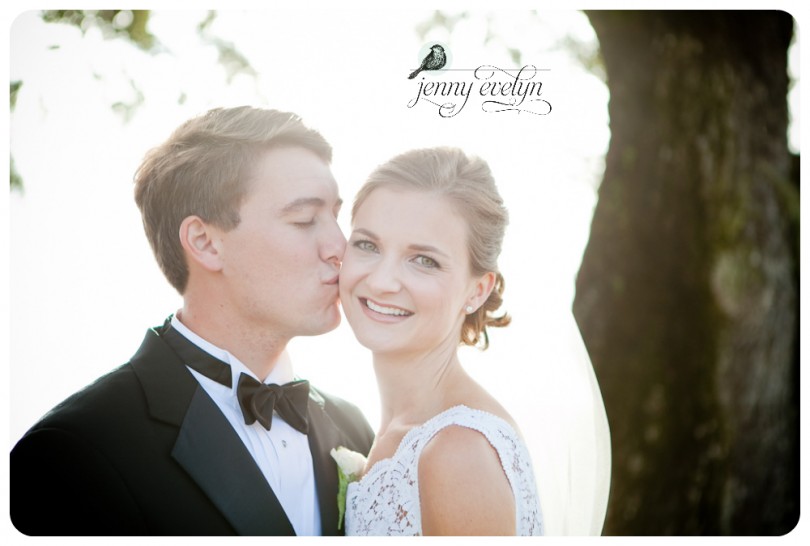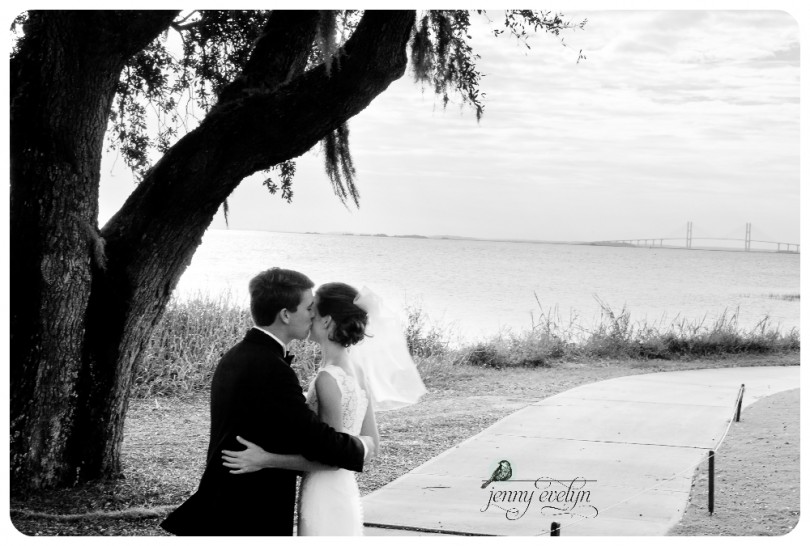 This might be my fav.  That light is just perfect!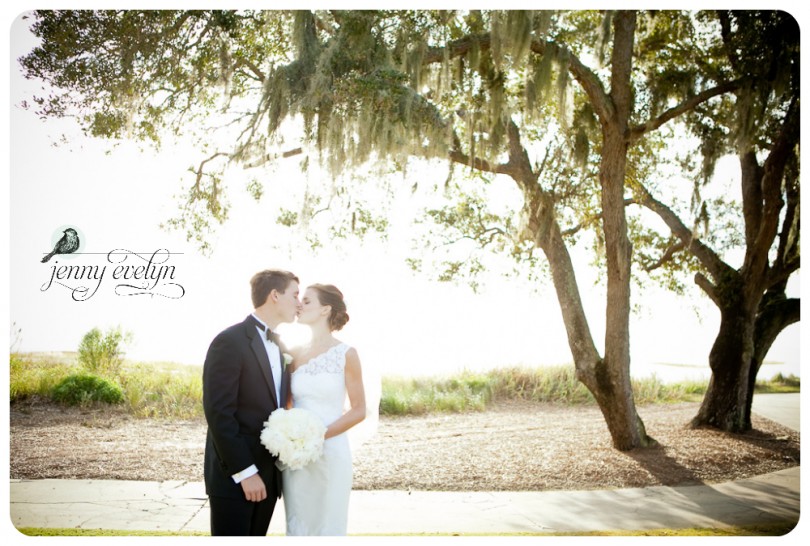 A few more of the beautiful bride!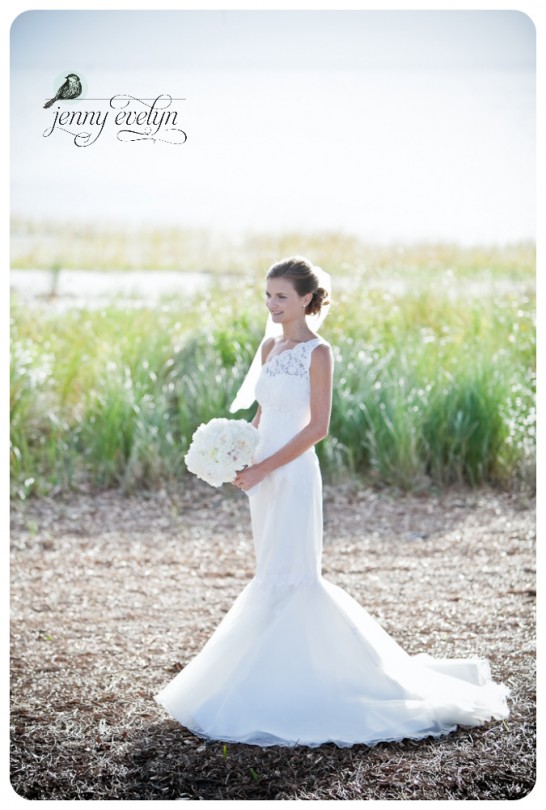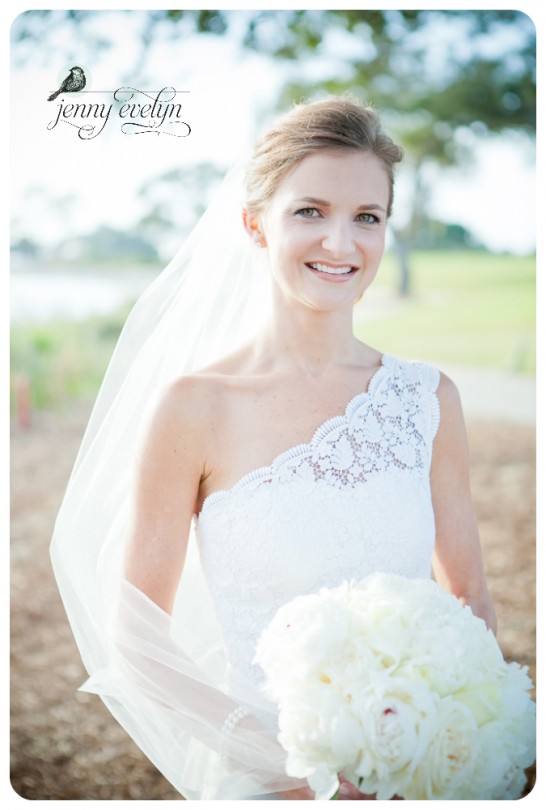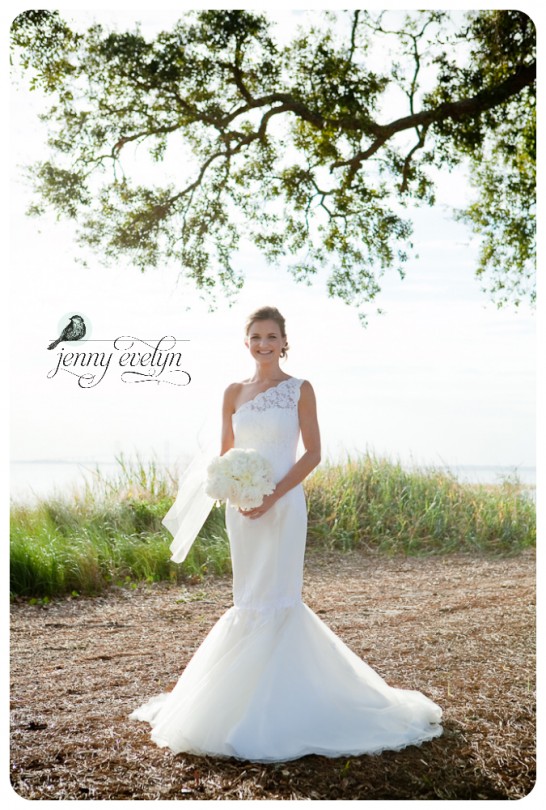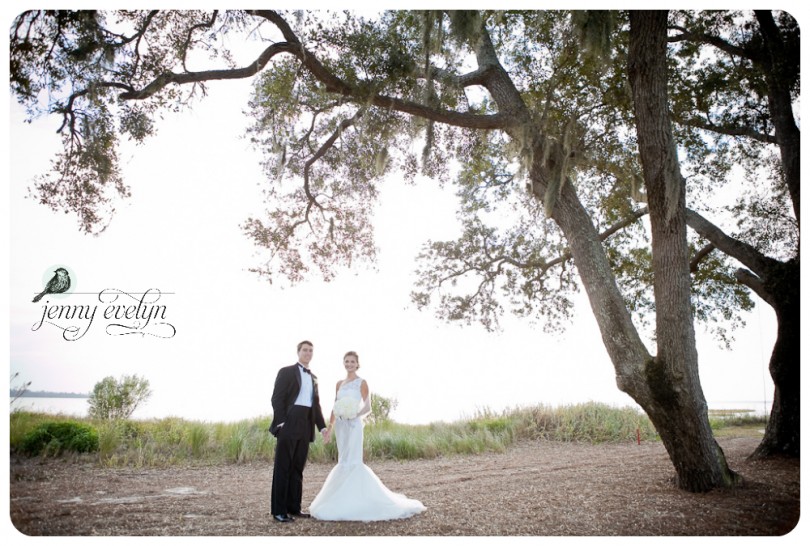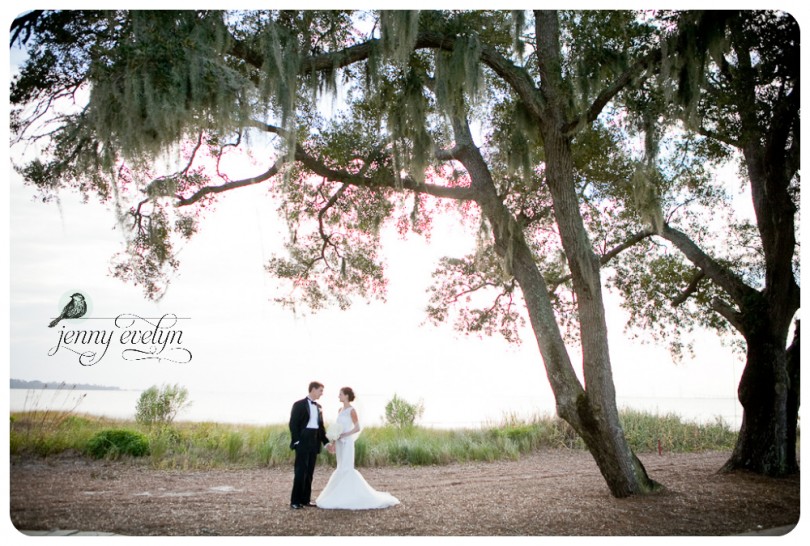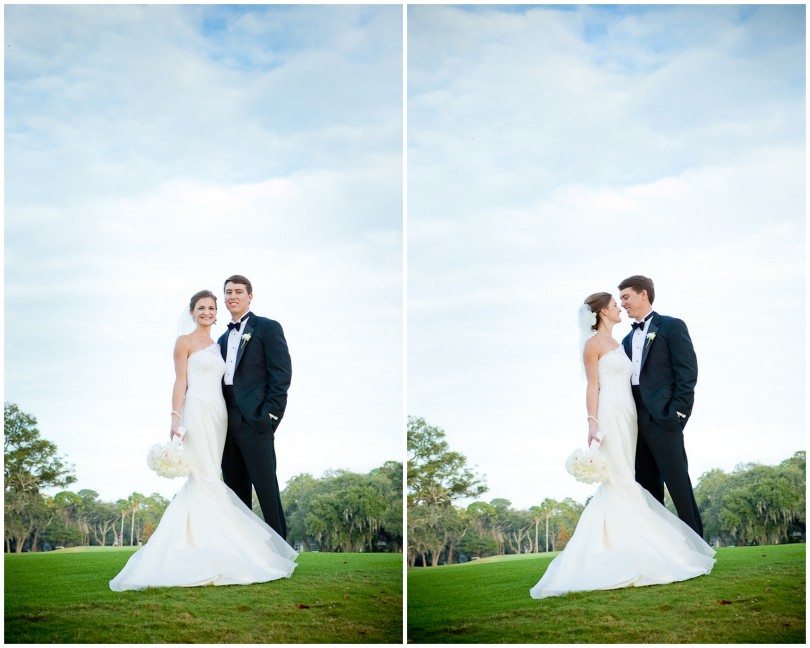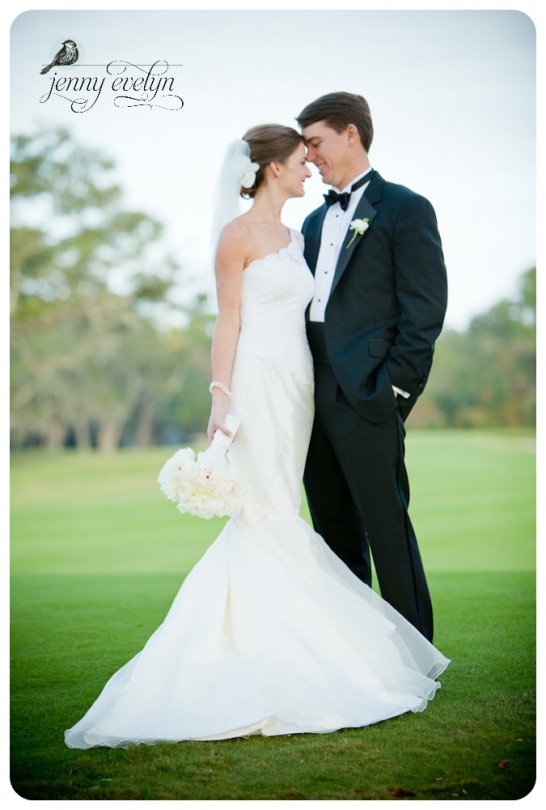 Check out that beautiful sky… just perfect!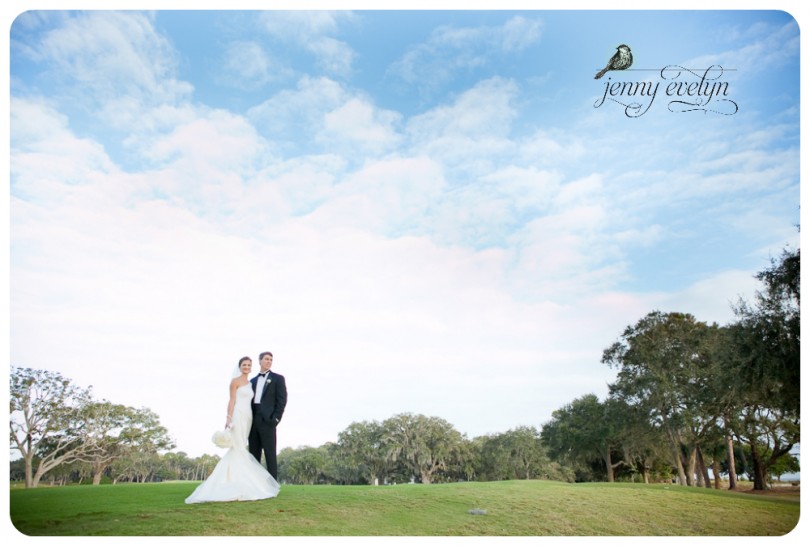 I just had to get the flag in the background.  It also reminded me of the flag in their engagement shoot.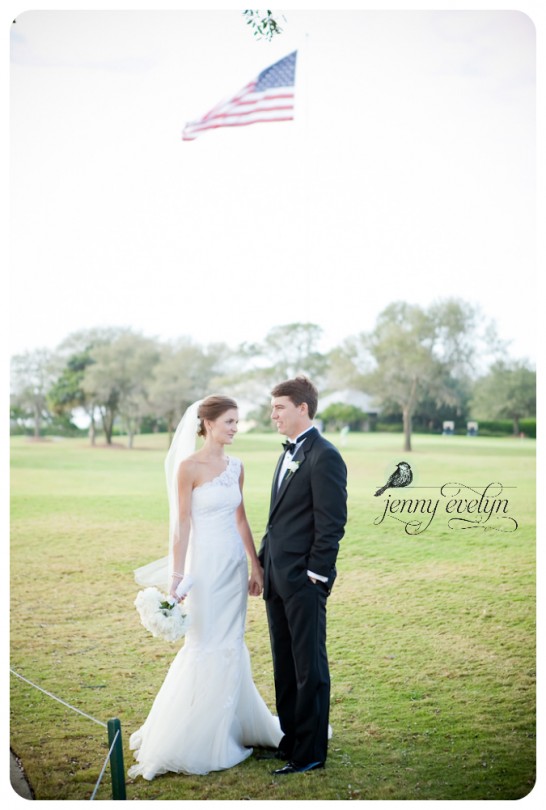 This wedding was all about family!  Jamie and Laura Beth's wedding party was all family.  Here, Jamie, his dad and his brothers  relax before the ceremony.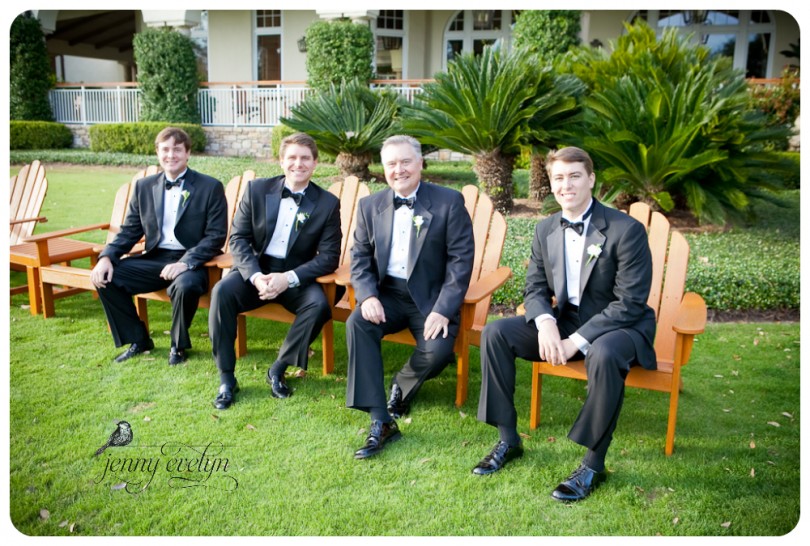 All the lovely florals were created by The Sea Island Resort florist.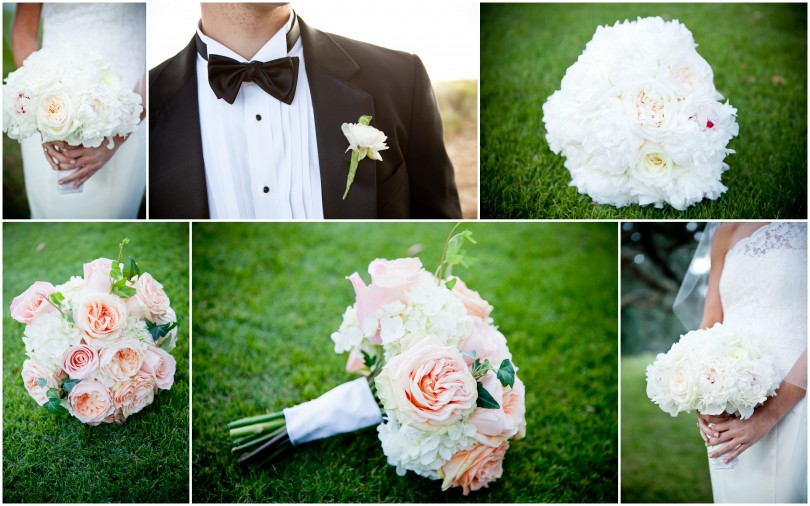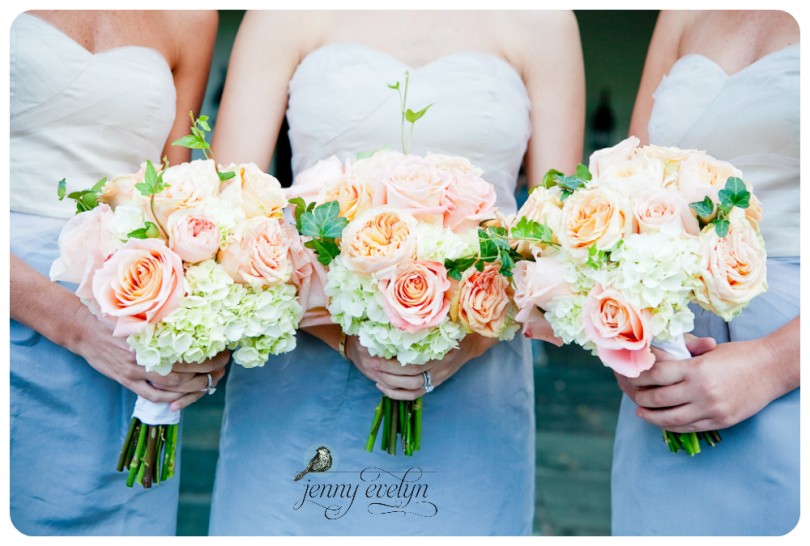 Laura Beth, her sisters, and sister-in-law.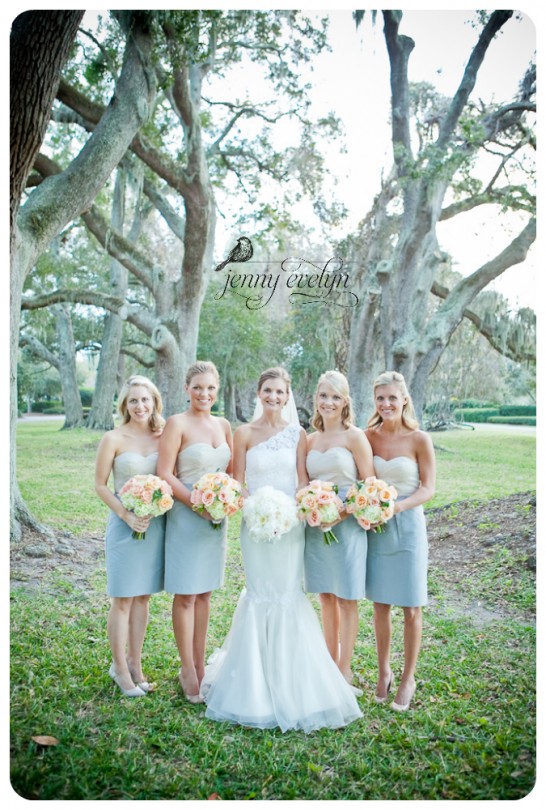 All the men.  I love how Jamie is surrounded by both dads.  So much love in this family!!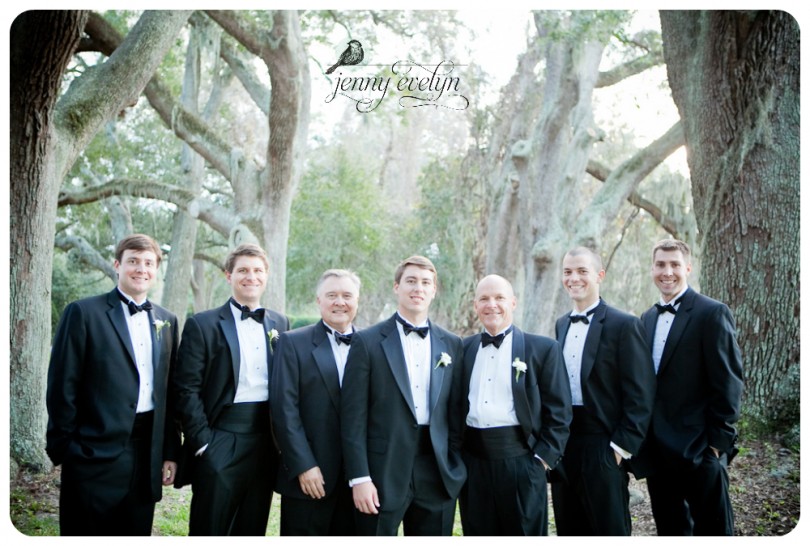 The whole family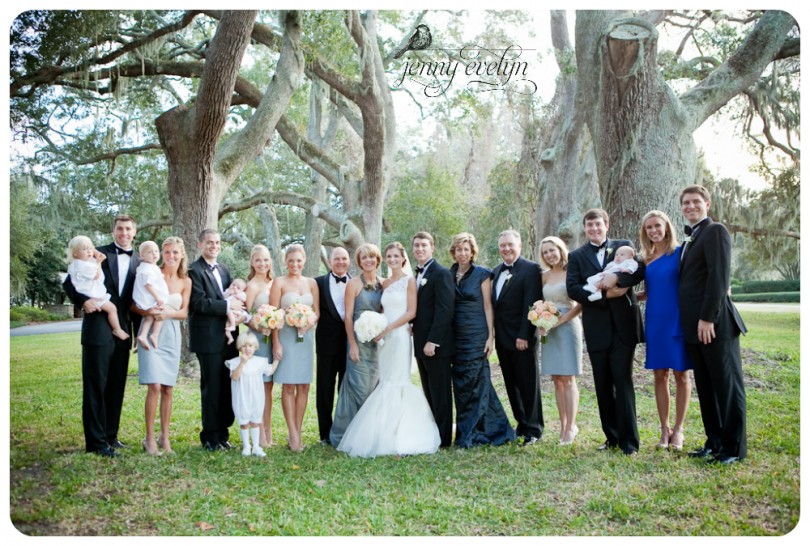 Jamie and Laura Beth are going to make such great parents some day.  They've had lots of practice!  Here are their sweet nephews and the little girls that Laura Beth used to nanny for when she lived on the island.

Jamie and Laura Beth in the row of oaks.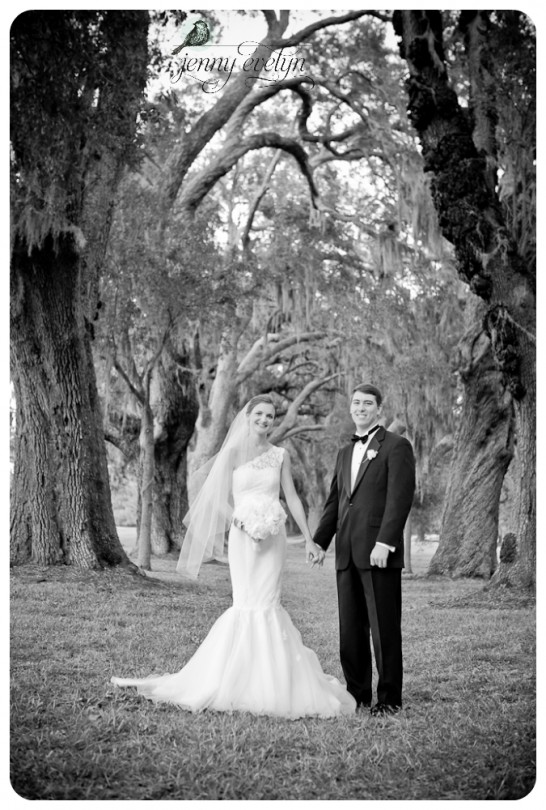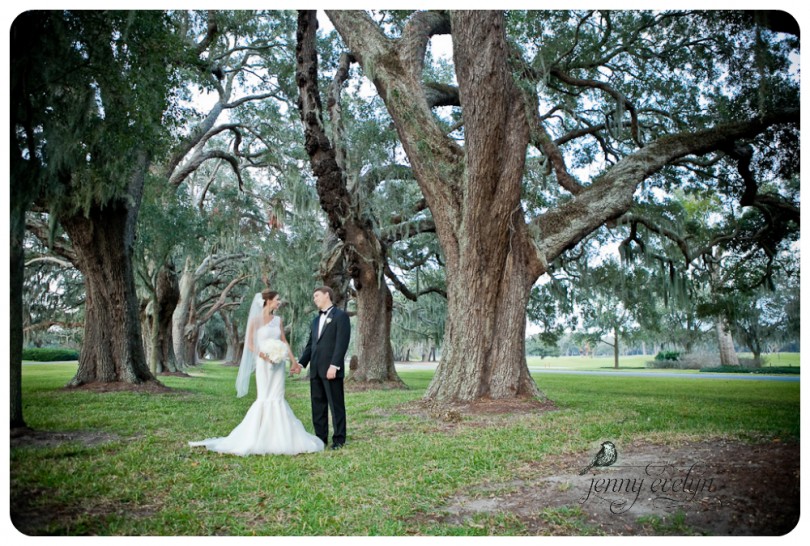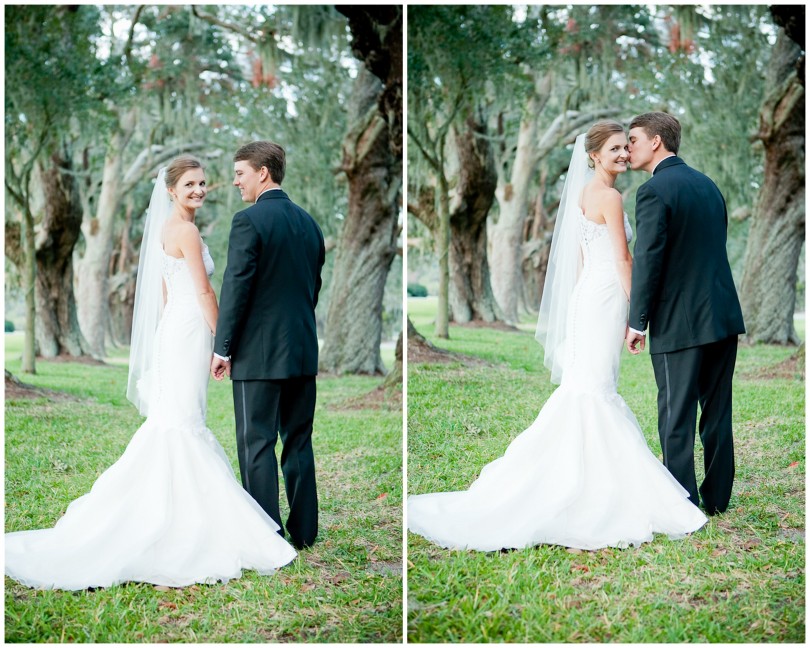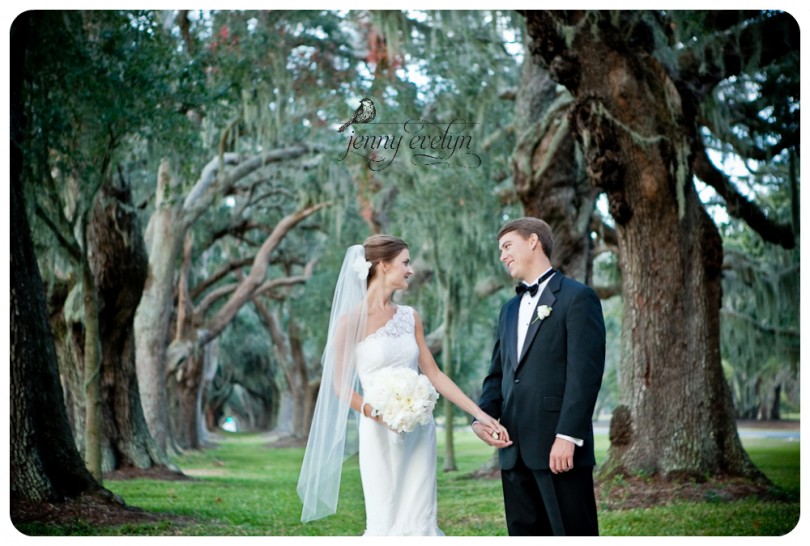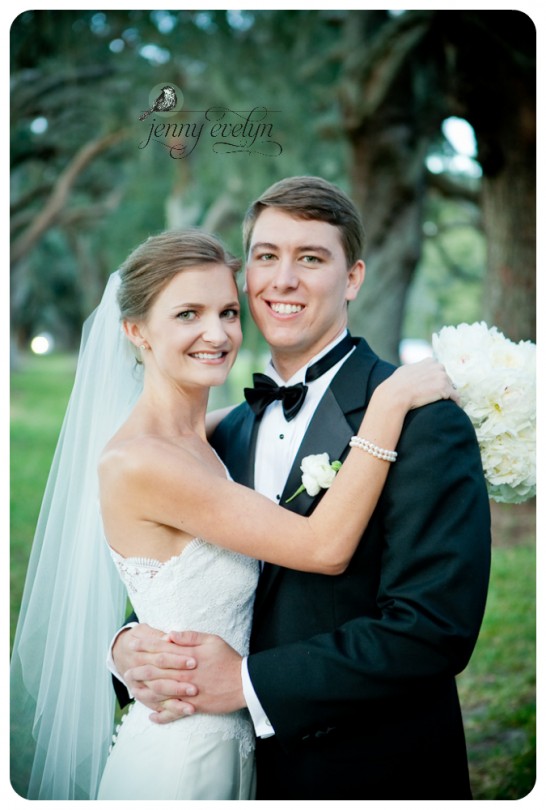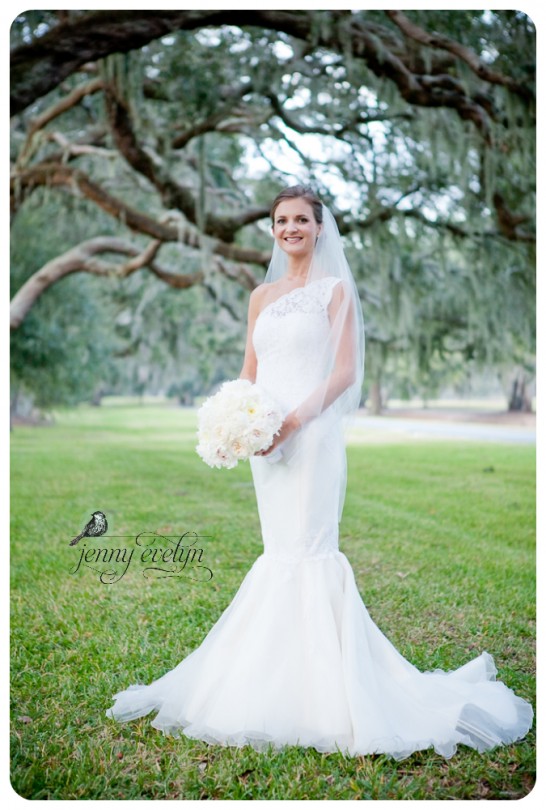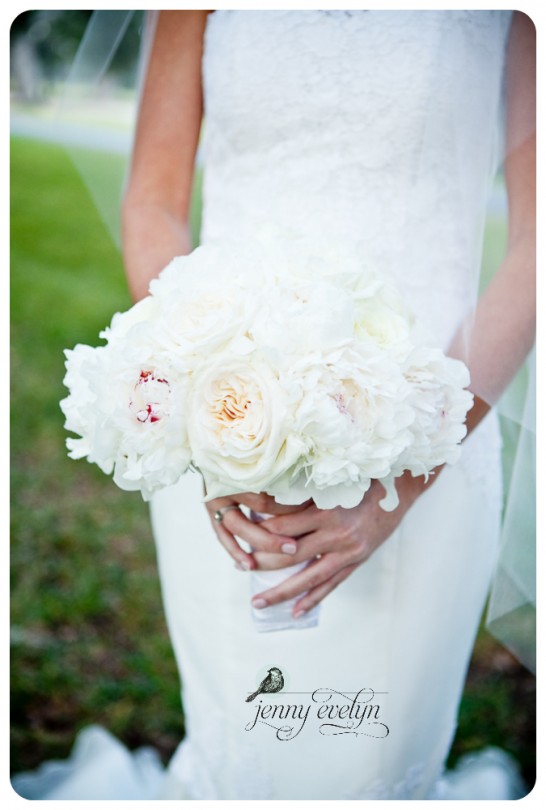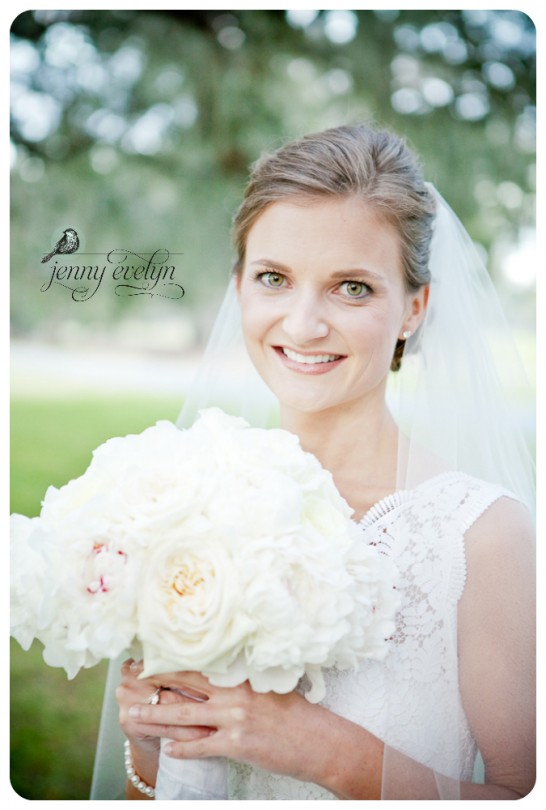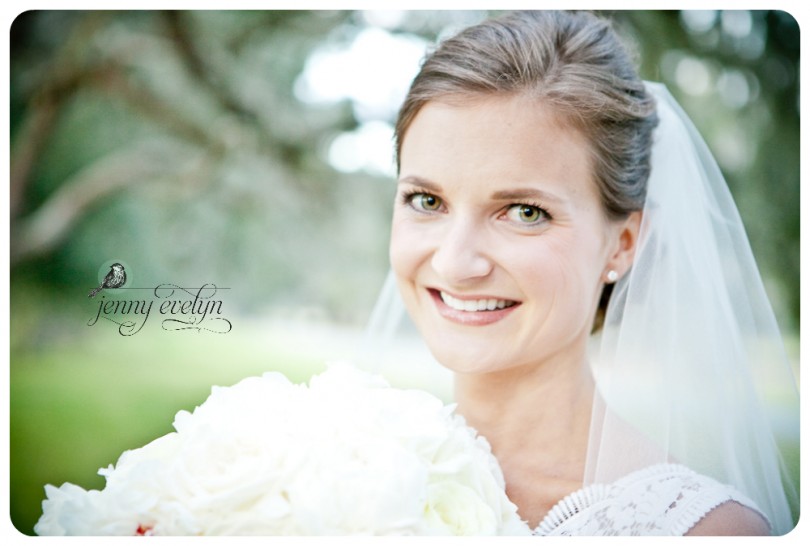 And…. Stunning!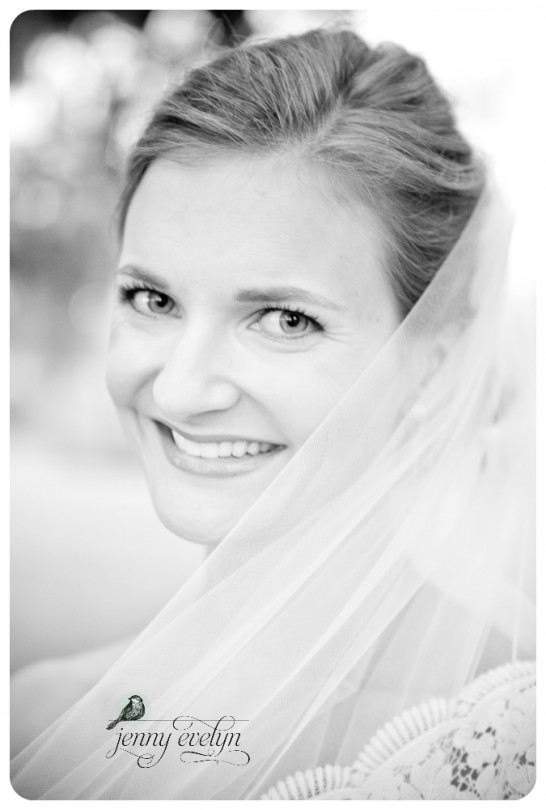 One of Jamie and Laura Beth's favorite things about the Lodge is the bagpiper who plays every night at sunset on the 18th hole of the golf course.  I also love this shot of Jamie's dad, the best man, holding both the rings.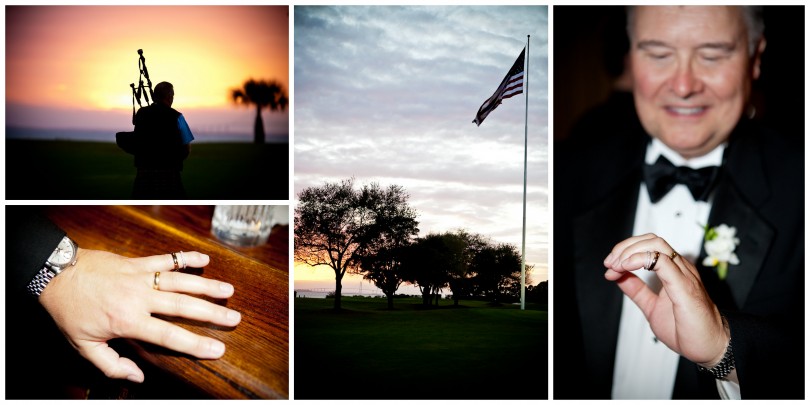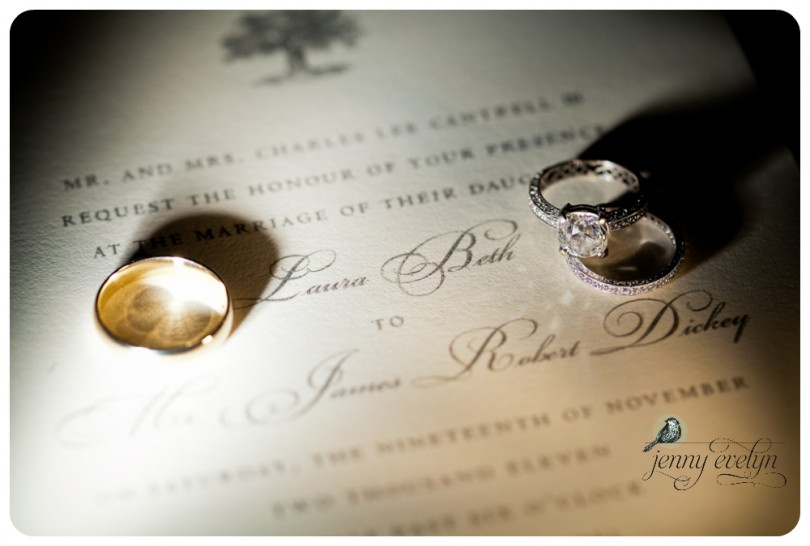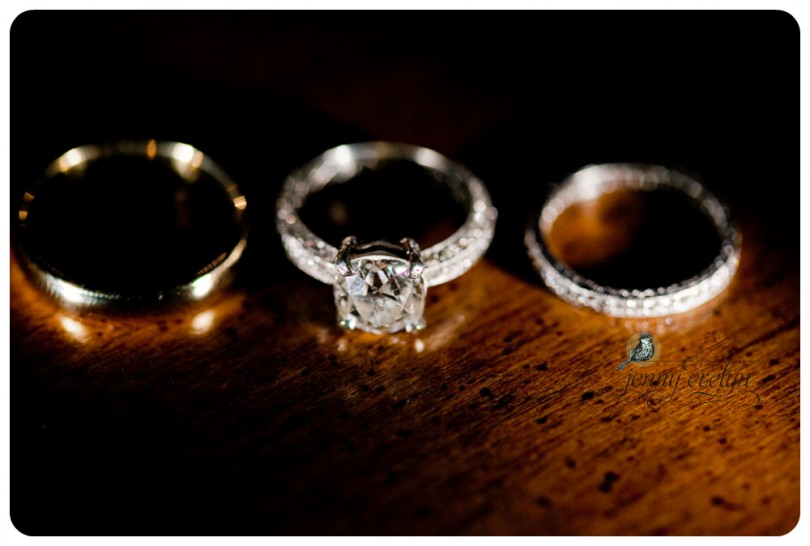 The couple exchanged vows at the Lovely Lane Chapel at Epworth by the Sea.  This quaint little chapel is the oldest standing building on St. Simon's Island.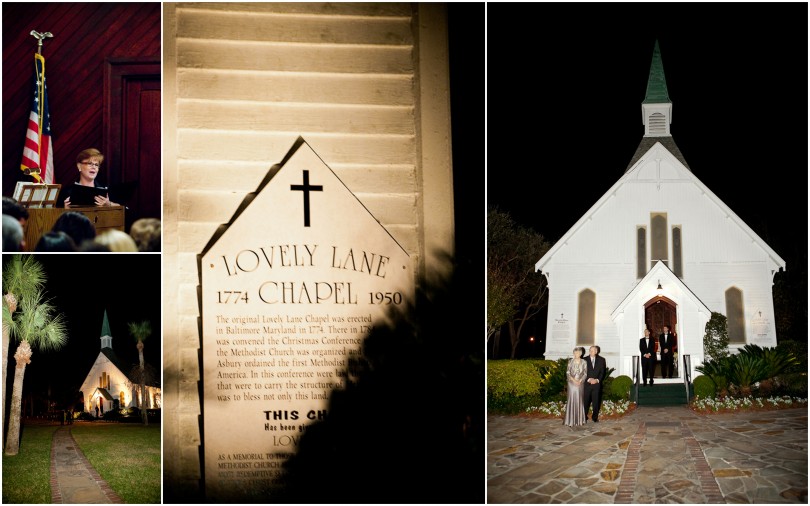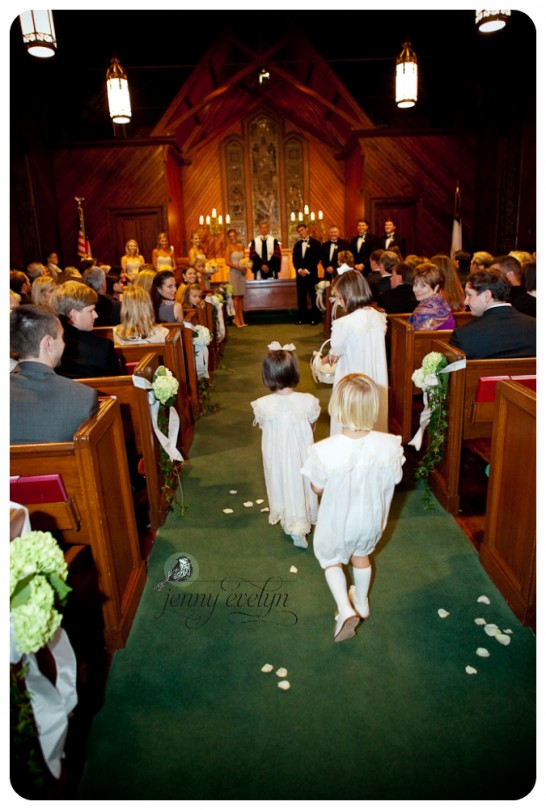 Jamie is beaming as he awaits his beautiful bride.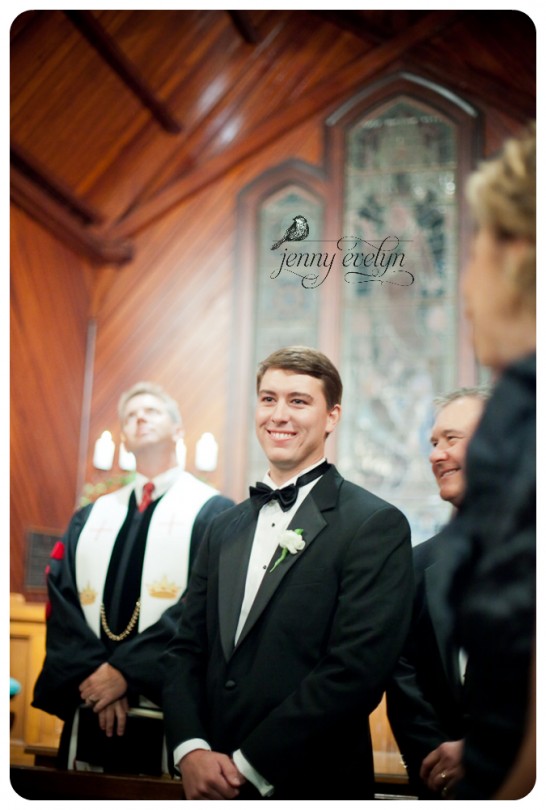 Laura Beth's daddy walked her down the aisle.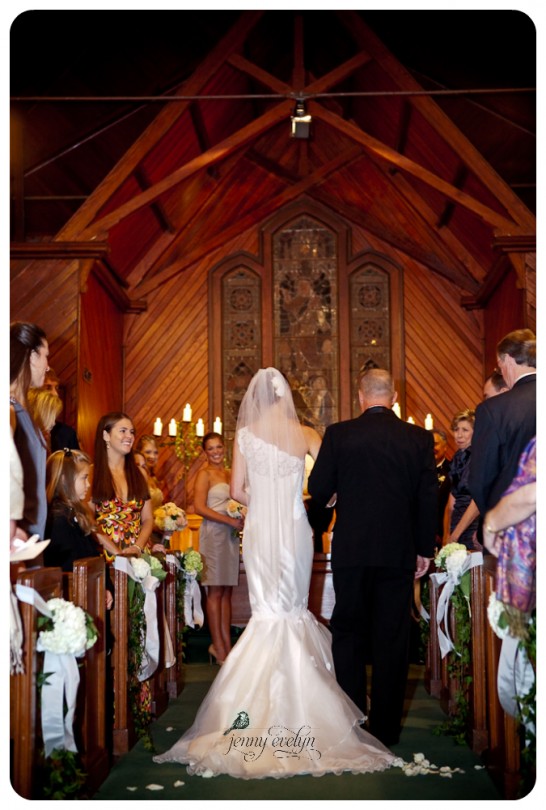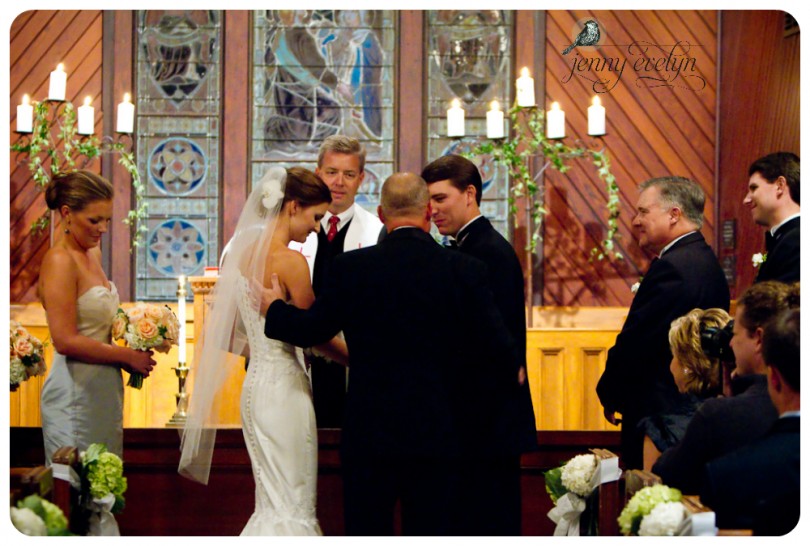 I loved shooting through the doors at the front of the chapel!
Saying "I do."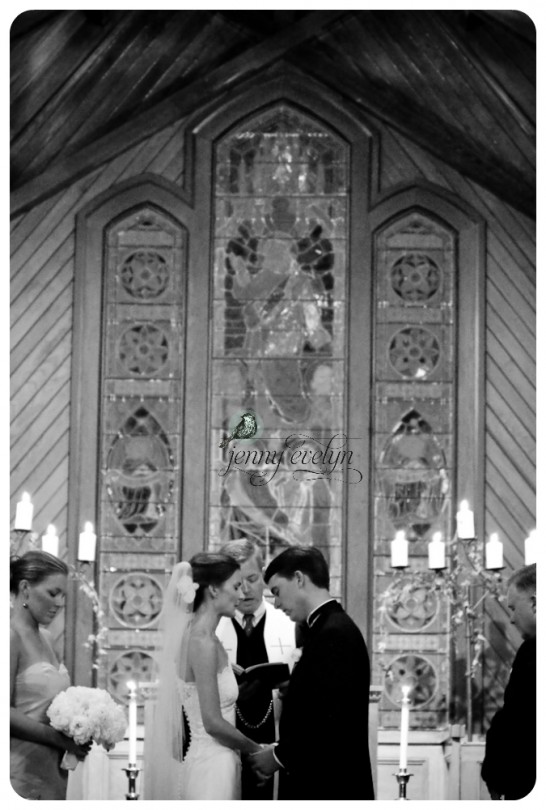 Sealed with a kiss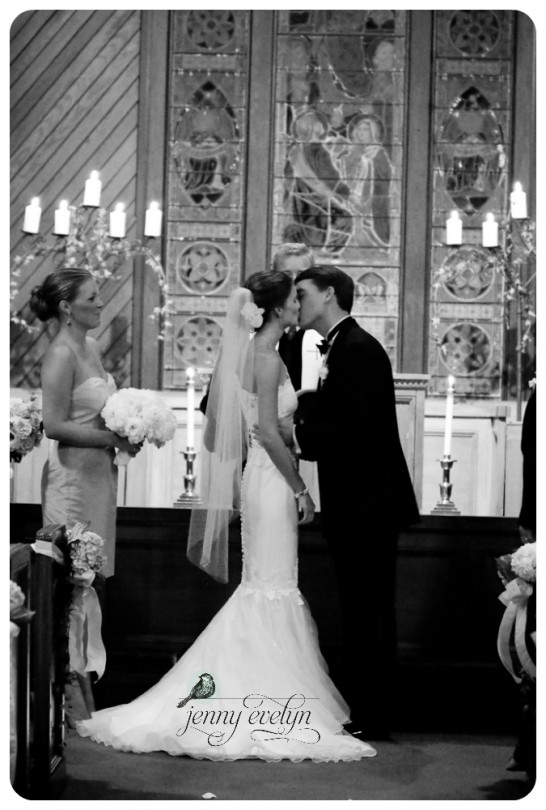 Mr. and Mrs. Jamie Dickey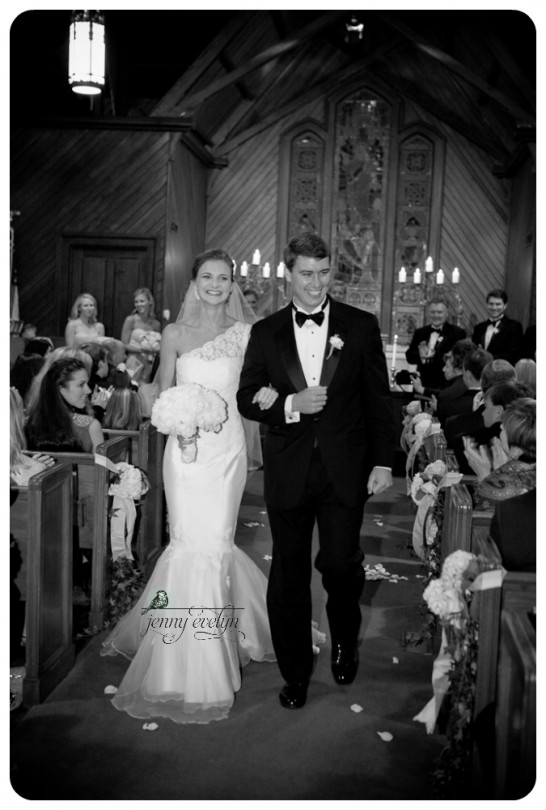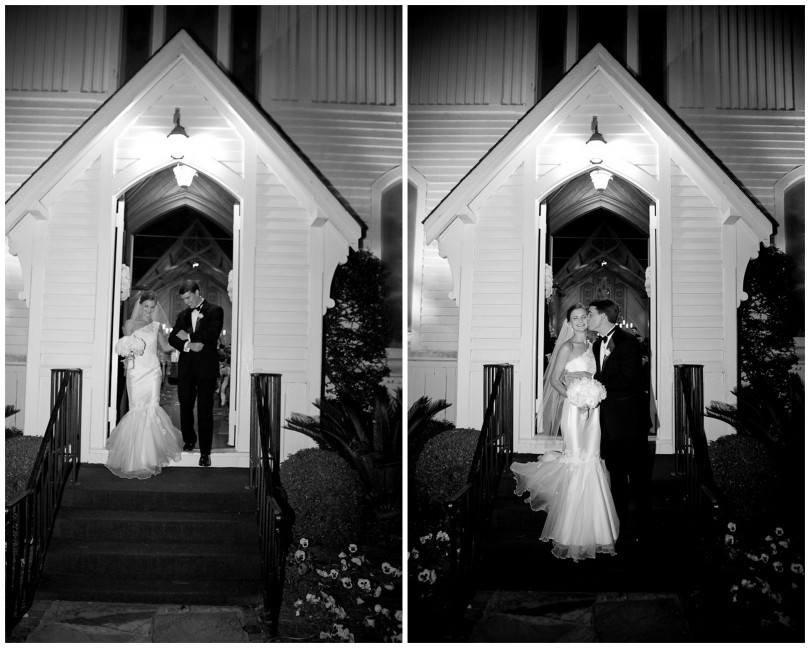 After the ceremony, the whole family gathered outside the chapel to hug the bride and groom.  This was such a sweet moment and so perfect for this couple, who is so close to their family.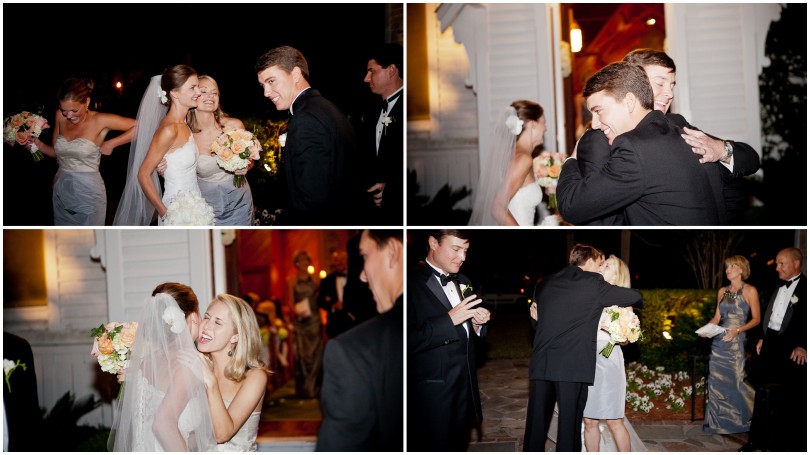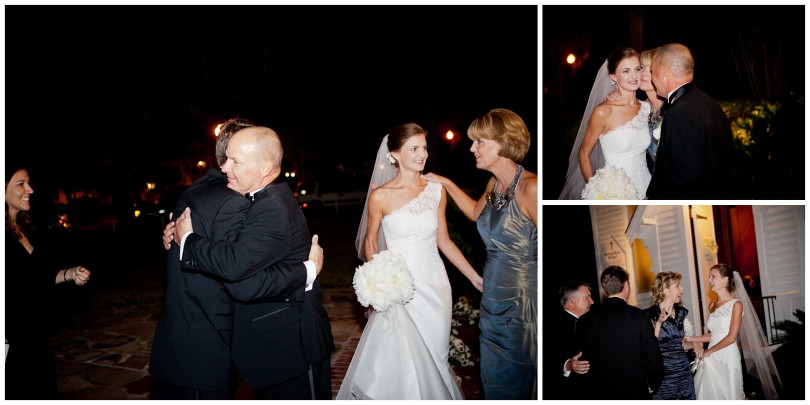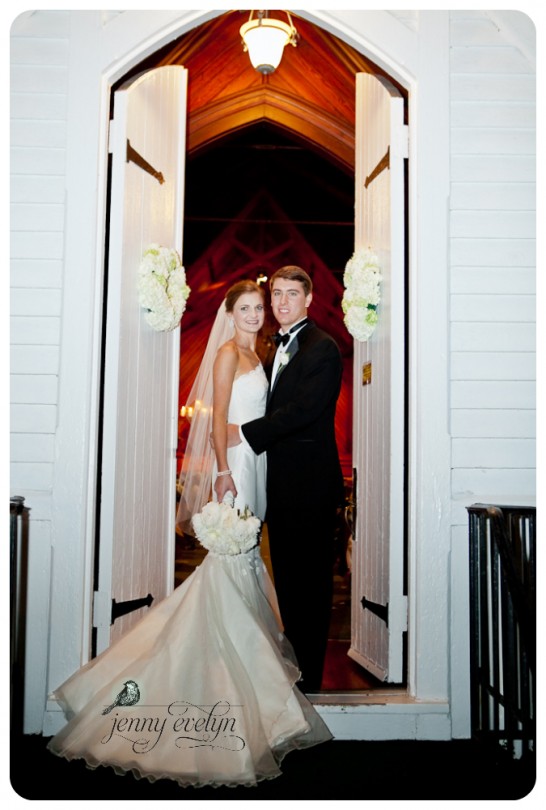 Love this shot!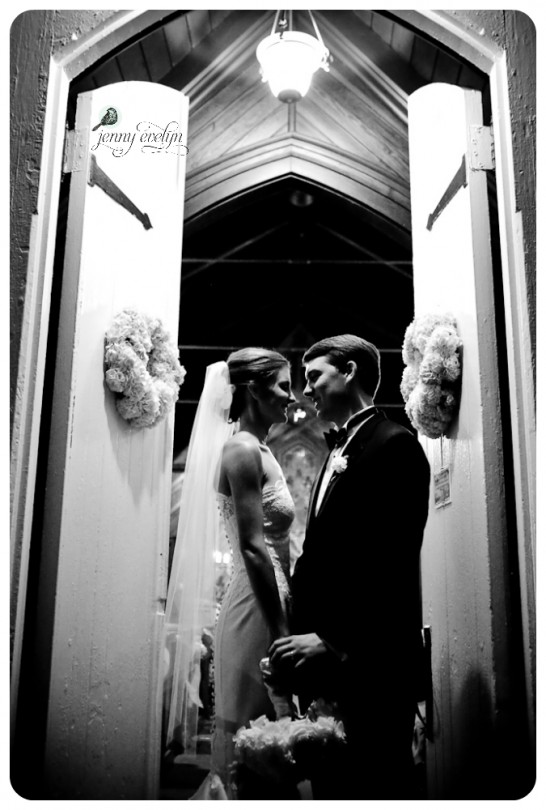 Jamie wanted to practice their first dance in the chapel before they went to the reception.  So cute!

The reception was held at The Retreat Clubhouse on Sea Island.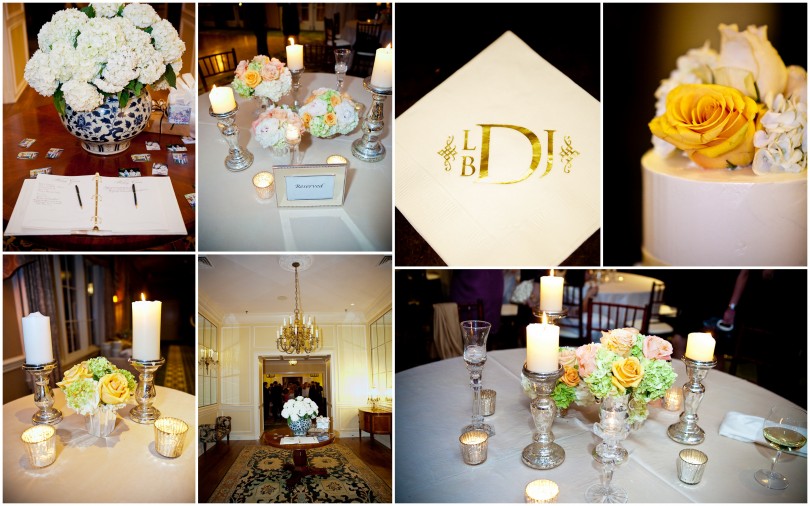 The sweet first dance.  I guess that practice really paid off!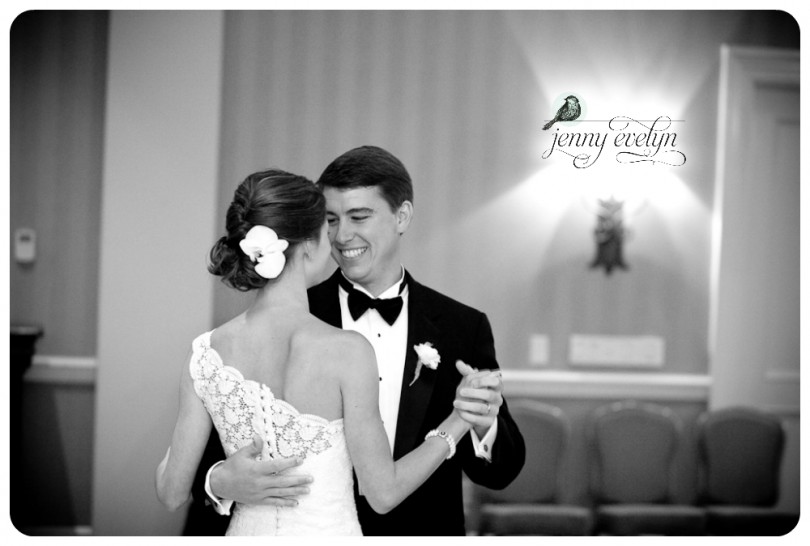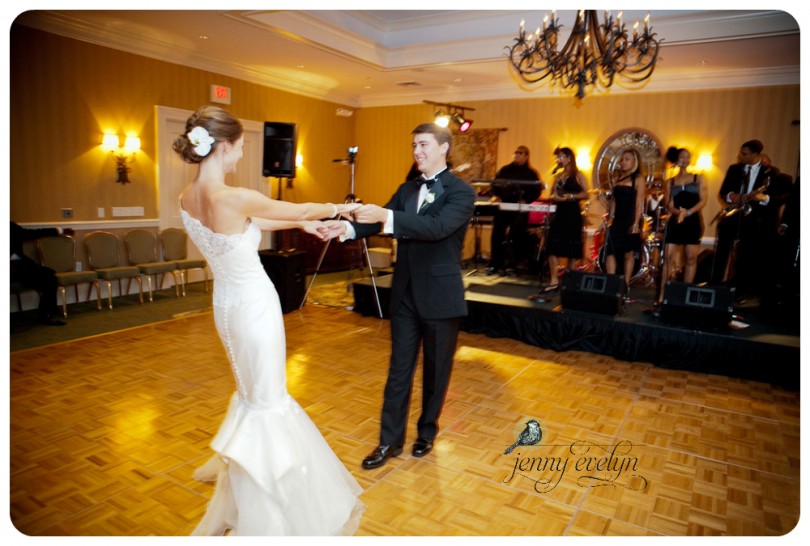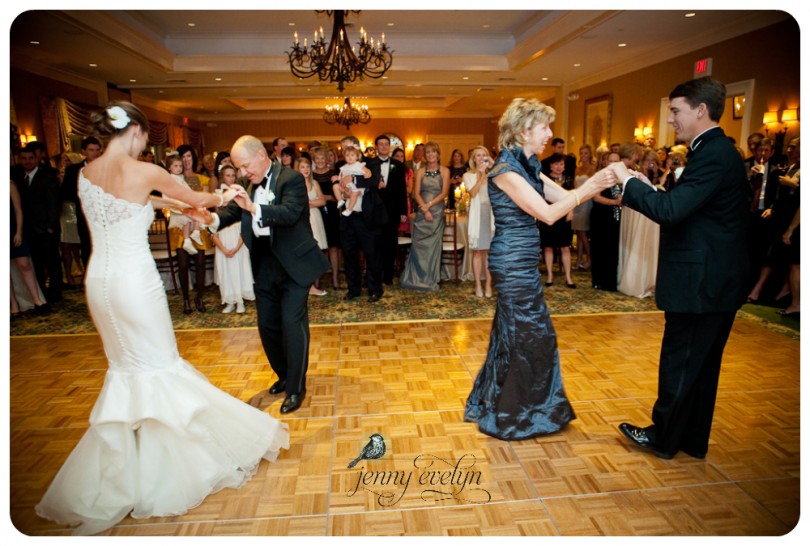 Jamie and Laura Beth served some island favorites to their guests, oysters and shrimp.  All the yummy food was by the caterers at the Clubhouse.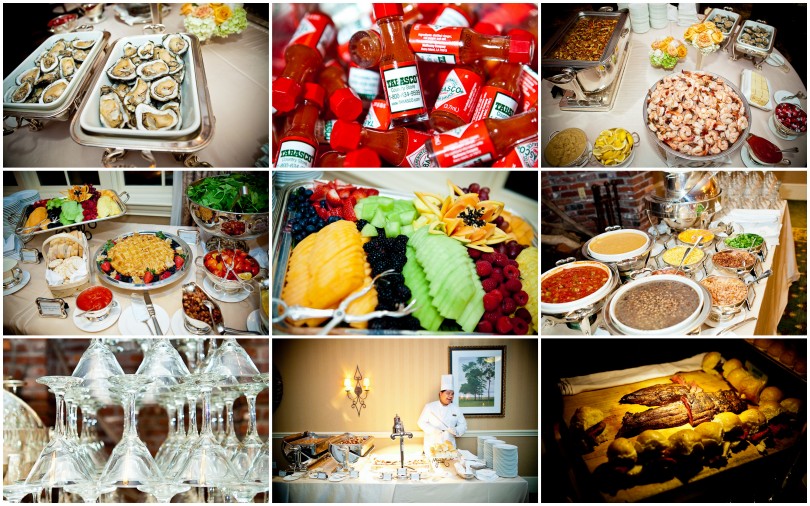 Laura Beth's elegant wedding cake by The Sea Island Resort pastry chef.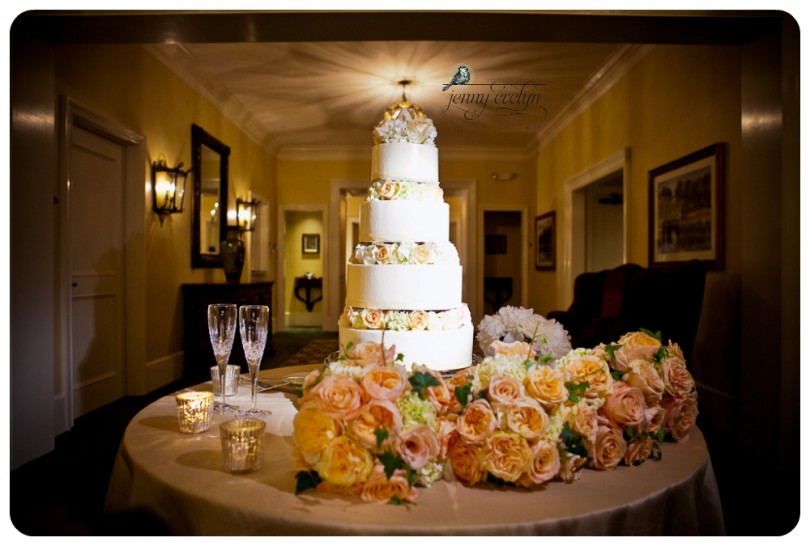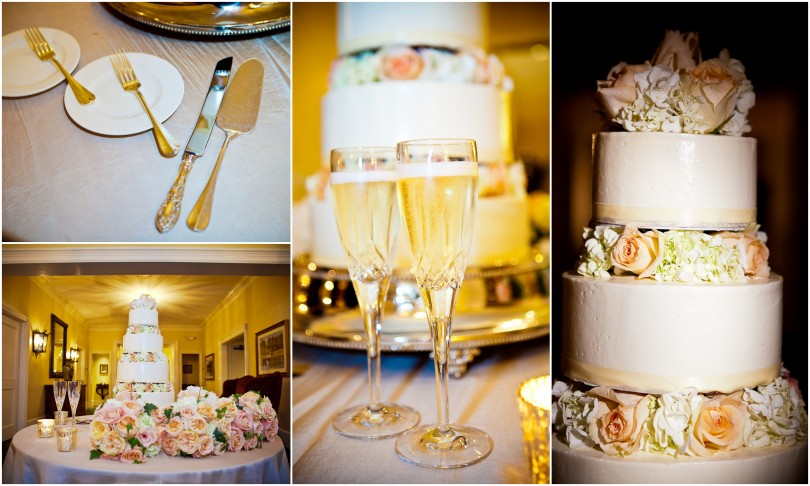 How cute is Jamie's groom's cake?  His grandfather owned a chain of Wendy's, and it has always been one of Jamie's favorite treats.  So for his groom's cake, the pastry chef recreated some of his favorites:  a Jr. bacon cheeseburger, chicken nuggets, and a Frosty.  Yum!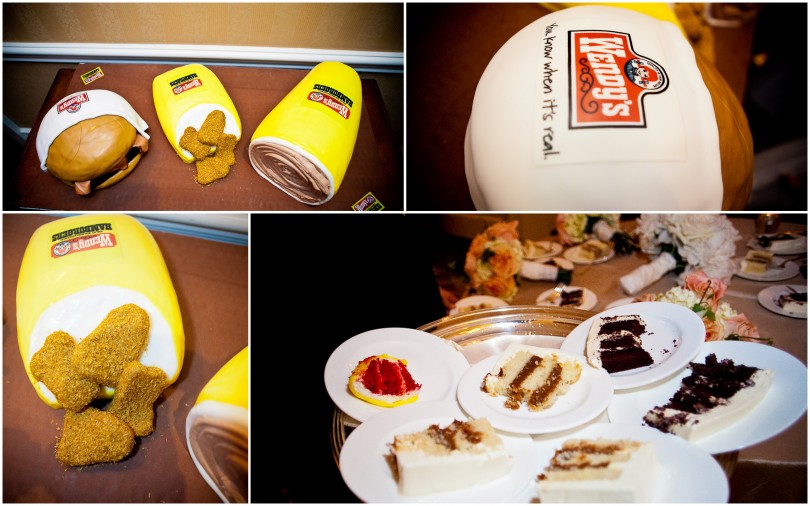 I had to include this shot of Laura Beth's sister and brother-in-law, Ashley and Patrick.  You may remember that I shot their wedding a couple of years ago, and they just welcomed a beautiful new baby, Hodges.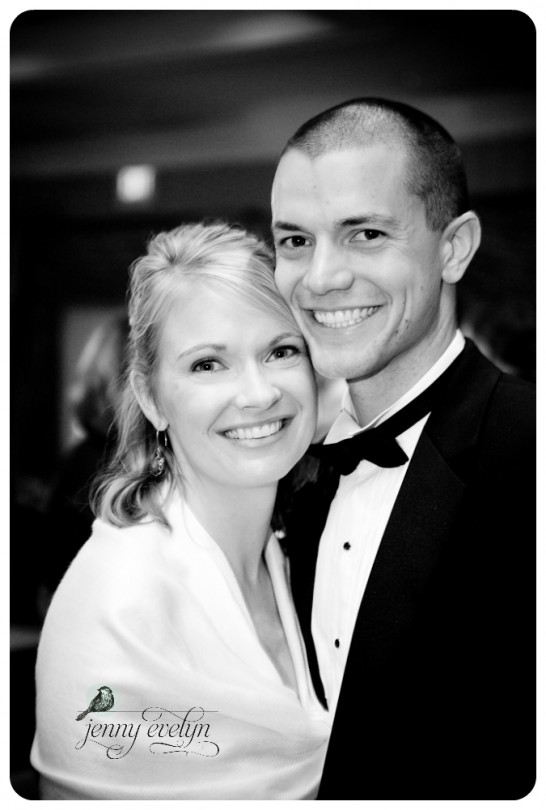 Back to the dancing… She is reeling him in!!!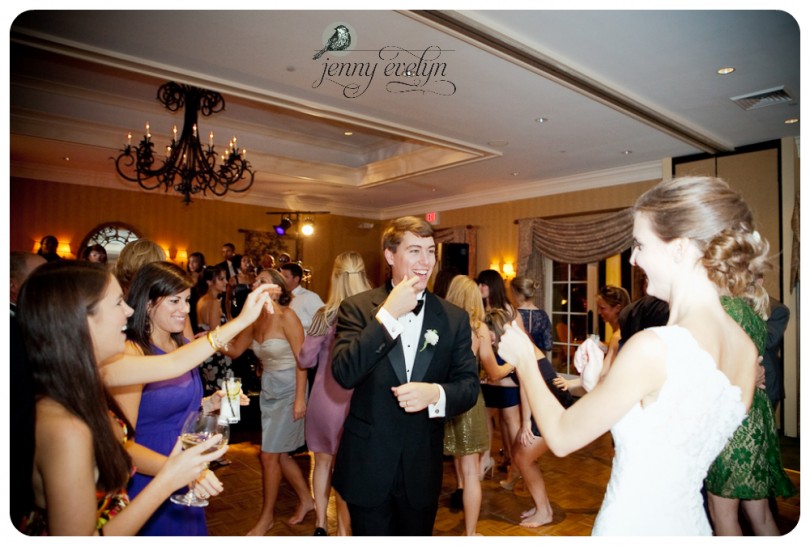 Laura Beth and Jamie's band, Atlanta Rhythm and Groove, were soo fun!!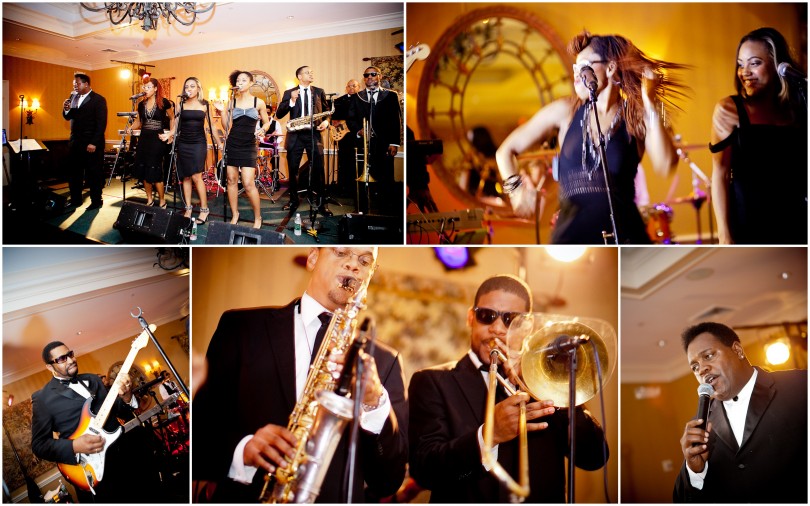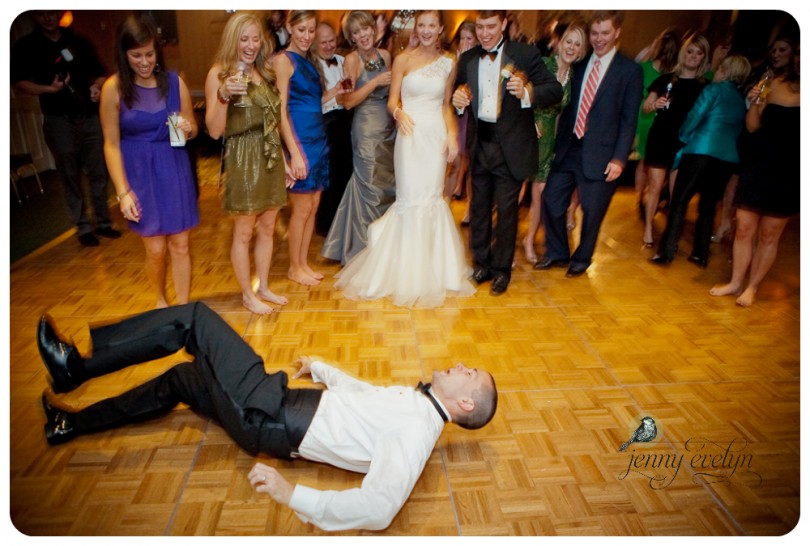 The band played The Backstreet Boys, "I Want it That Way," and everyone sang along!  Haha!! Even Jamie knew all the words!  I am pretty sure it's Laura Beth's song!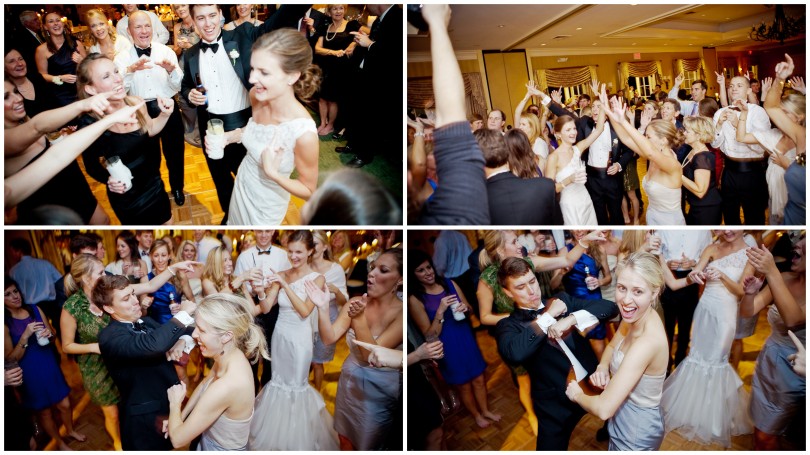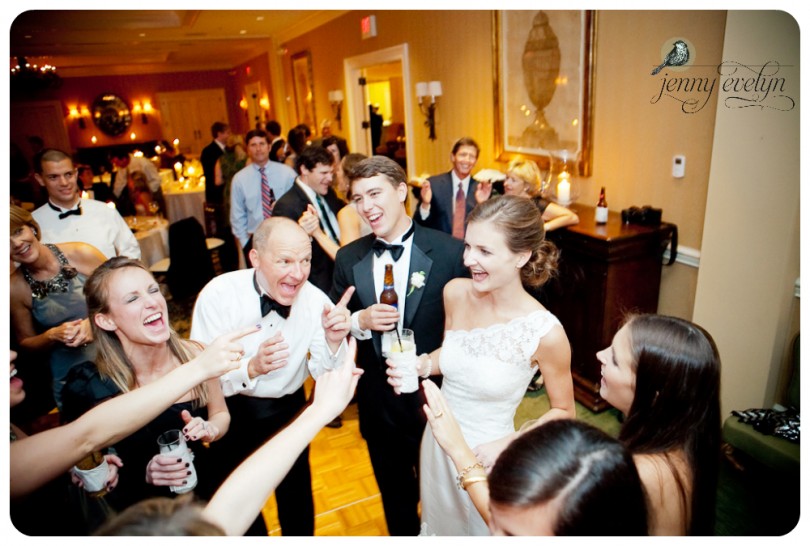 Laura Beth got a little teary in the last dance.  Such a sweet end to a sweet day!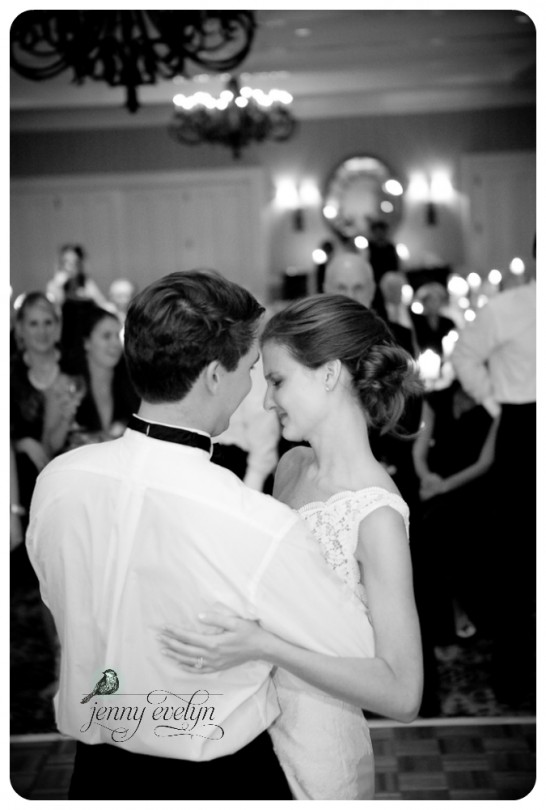 Before saying goodbye, guests were treated to a little bag of kettle corn as a favor.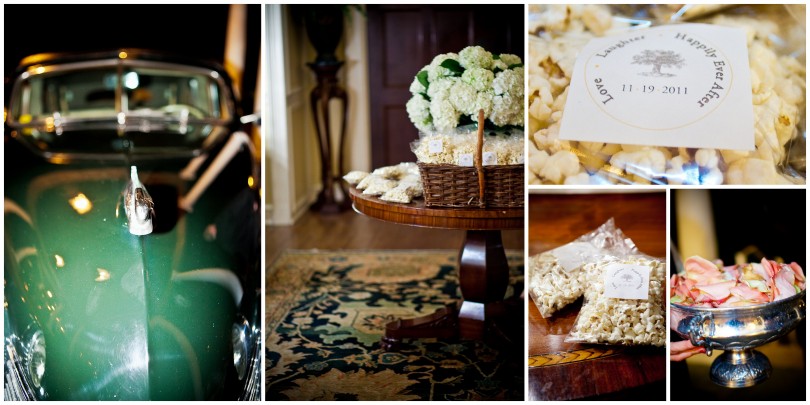 Instead of tossing her bouquet, Laura Beth gave it to her childhood best friend, Georgia Brogdon.  So sweet!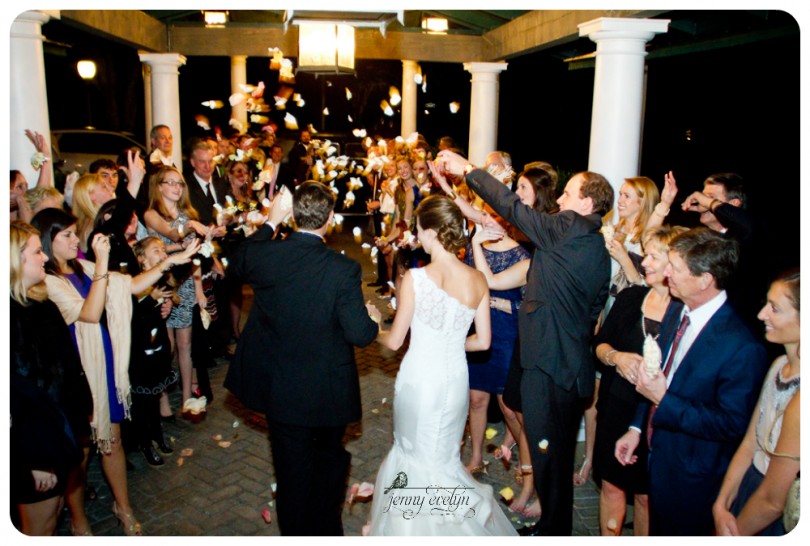 Instead of tossing her bouquet, Laura Beth gave it to her childhood best friend, Georgia Brogdon.  So sweet!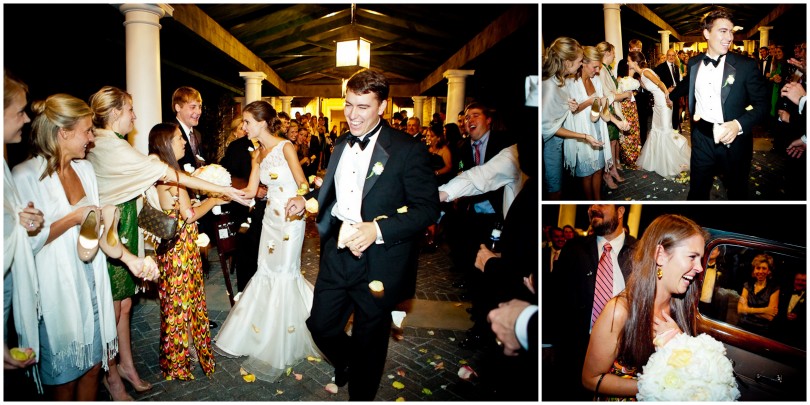 Jamie and Laura Beth rode away in a vintage Cadillac.
The fireworks went off as they rode away!  The perfect end to the perfect day!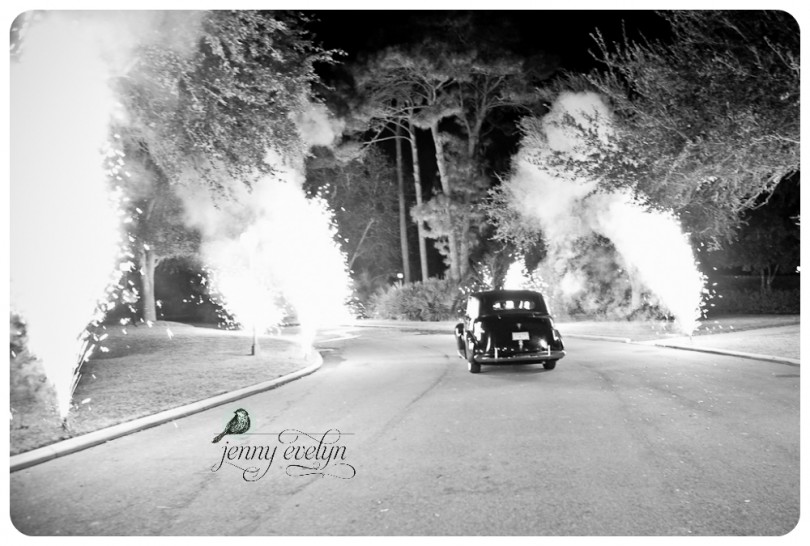 Laura Beth and Jamie, thank you for sharing this beautiful day with me! And letting me be part of your sweet family!
Jenny Evelyn
Comments are closed.