Audrey & Cody: One and Only Palmillo, Cabo Mexico
July 26, 2012 |
There is absolutely nothing better than a destination wedding. I get to shoot a fab wedding in an exotic location and then I get to vacation with my hubby!  For Audrey and Cody's big day, we headed off to Los Cabos, Mexico.  It was so beautiful there… Audrey and Cody chose a fantastic location, One and Only Palmillo.   But the location wasn't the only thing that made this wedding so special.  It was a small and intimate celebration with lots of special details.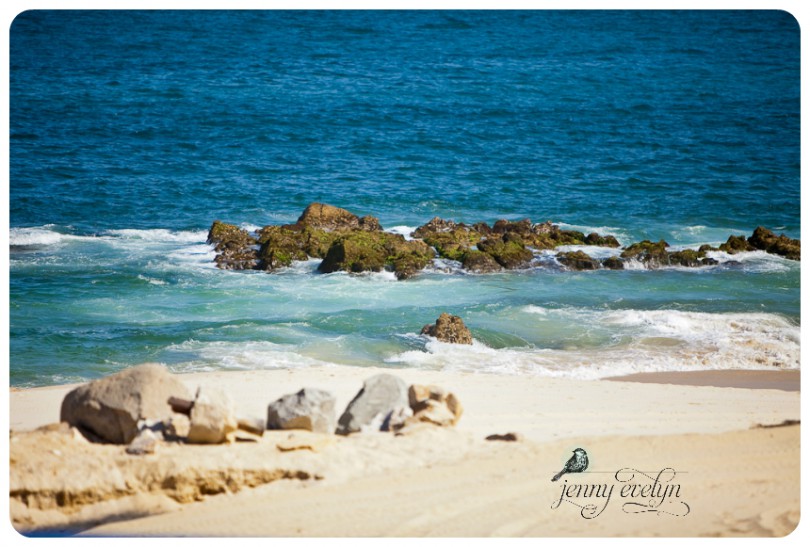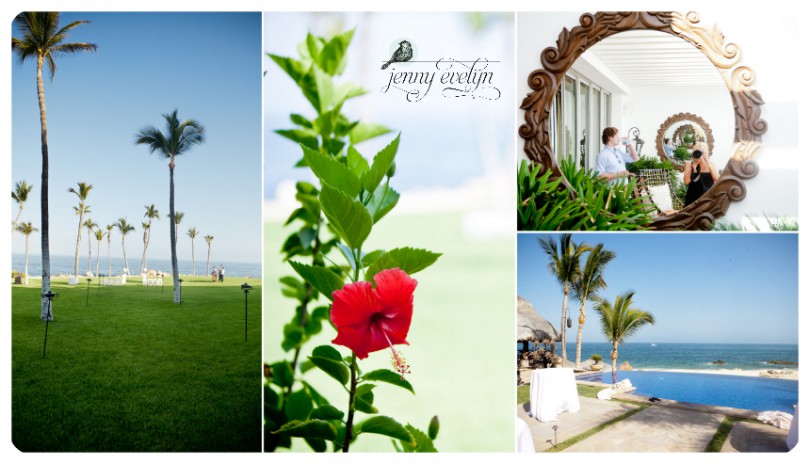 They got married out on the lawn right next to the villa where the family stayed and hosted all the festivities!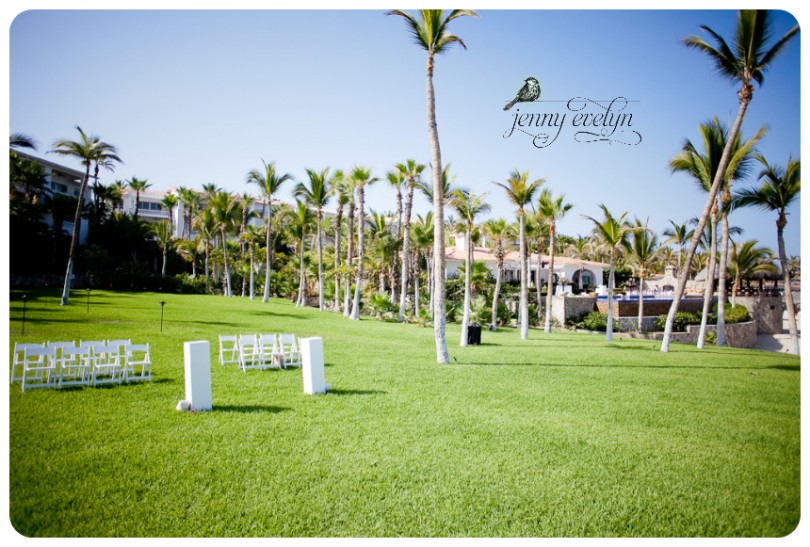 The beautiful entrance to the villa where the bride and groom got married!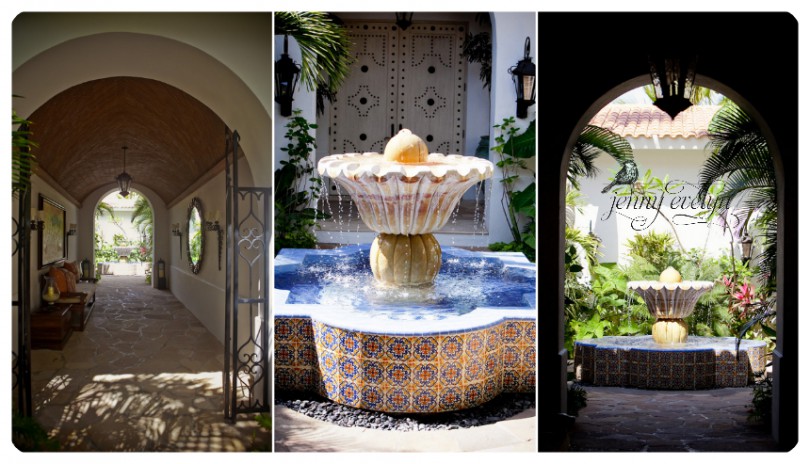 Koutsunis setting up Audrey's gorgeous gown.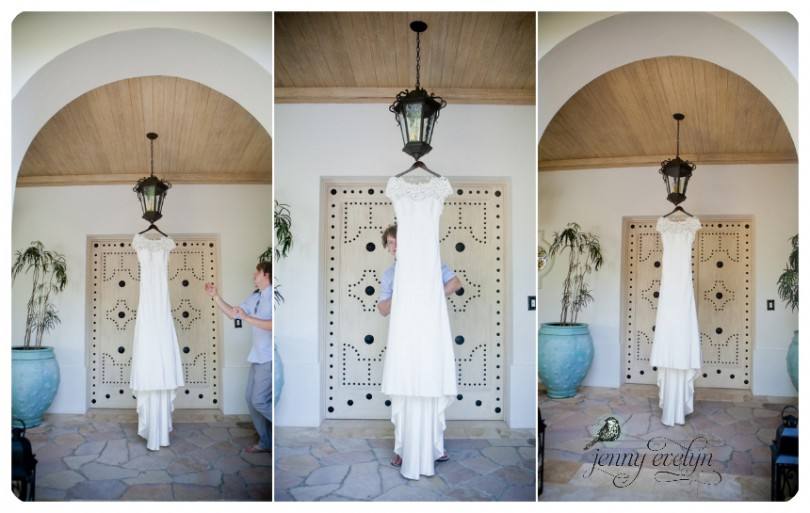 Audrey's beautiful gown was by Lela Rose and purchased from one of my fav bridal boutiques up in Atlanta, Kelly's Closet!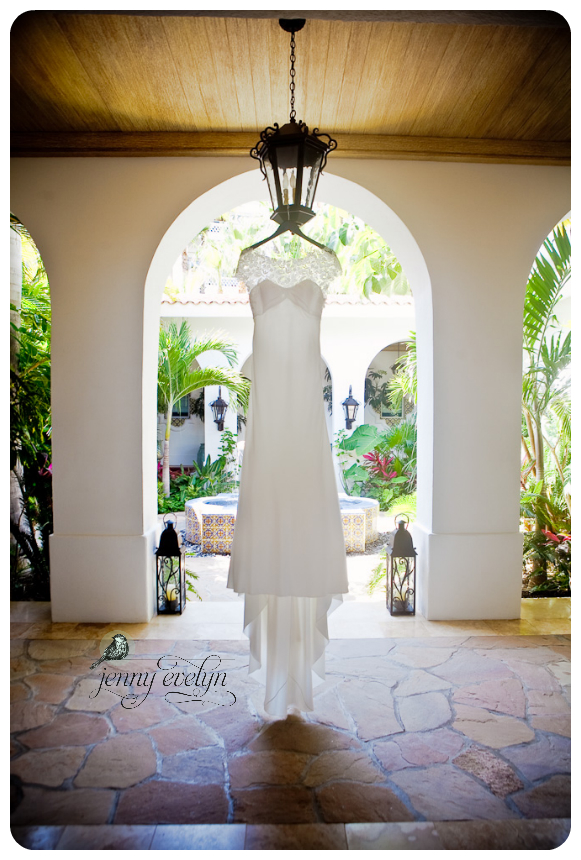 Audrey and her besties, Sutton, Carrie and Mindy, in their monogrammed shirts.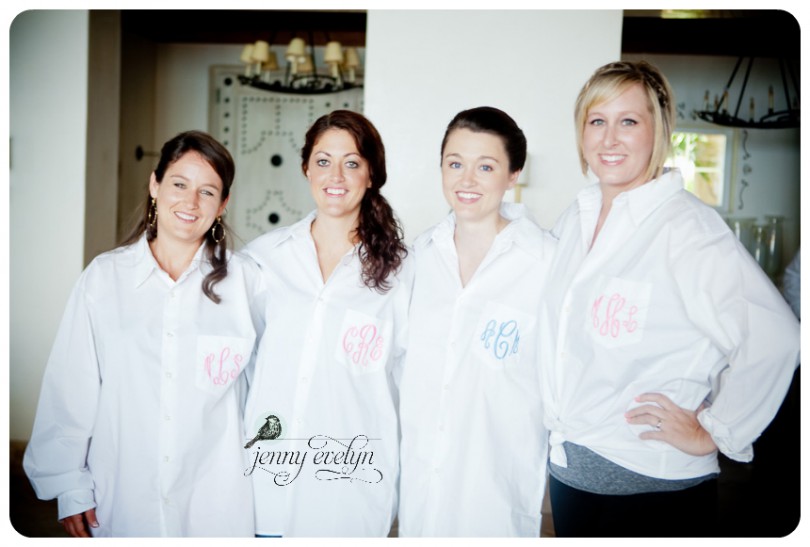 Audrey had some really cute bridal details, like a little "something blue," an adorable Chanel clutch.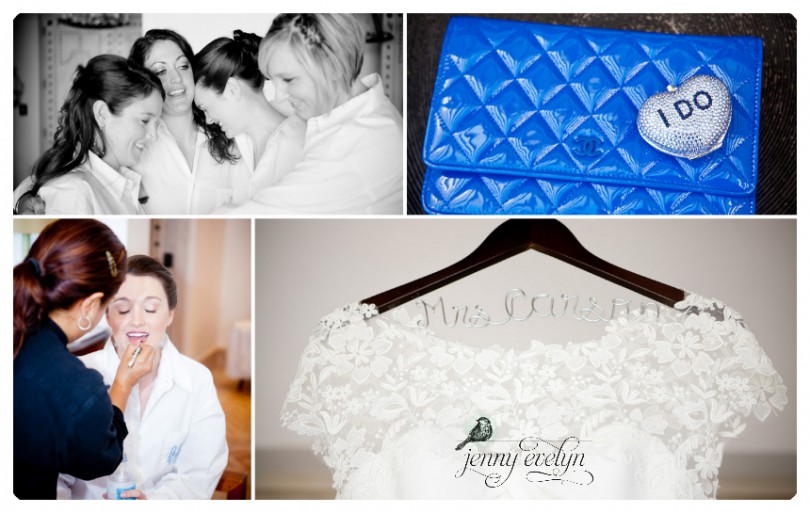 I loved the laid back feel of everyone just hanging out and chilling before the wedding…. Audrey's daddy picked a beautiful flower for his little girl to wear in her hair.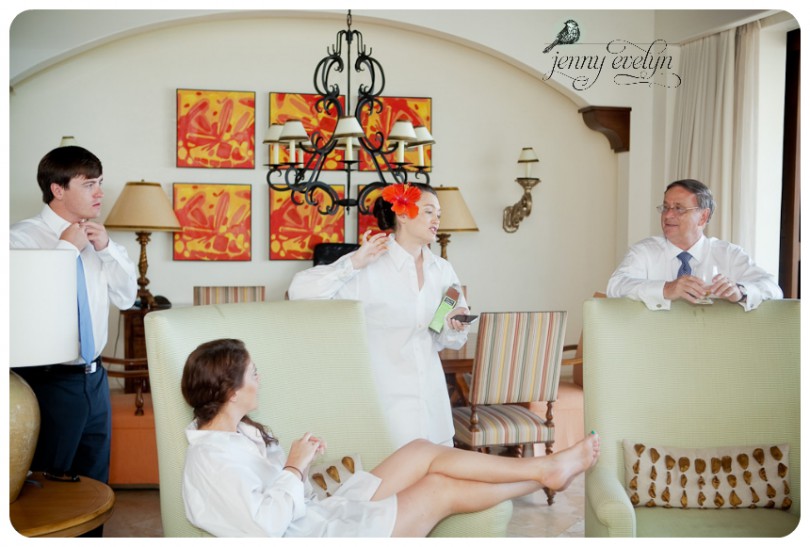 Audrey has a locket that her grandmother gave her.  And she loves it so much that Cody bought her a locket that she can pass down to their grandchildren.  What a sweet and sentimental gift!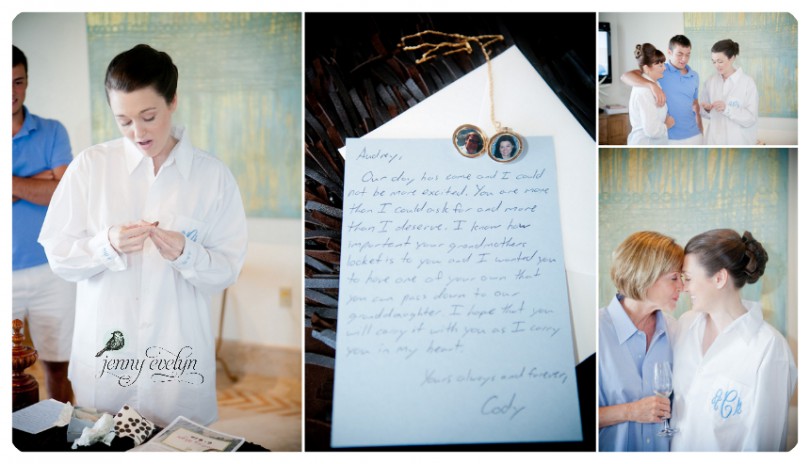 Audrey gave Cody a watch engraved with their wedding date.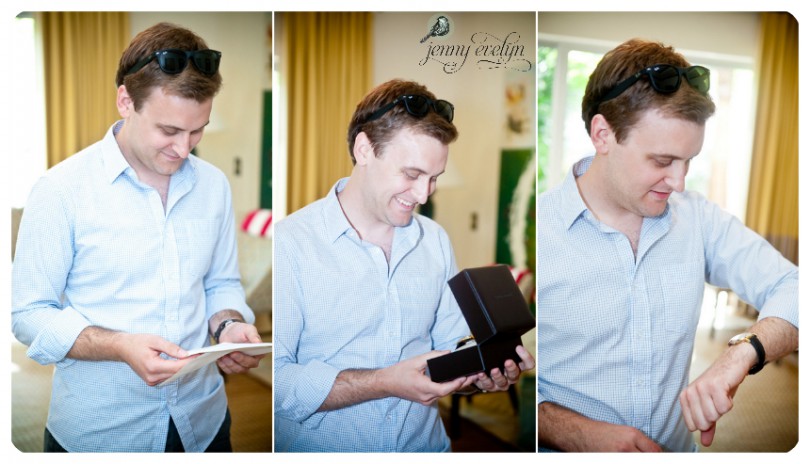 It was to replace one she had gotten him back in 2010.

Both Audrey and Cody wrote personal vows…Cody was hard at work on his when I first saw him.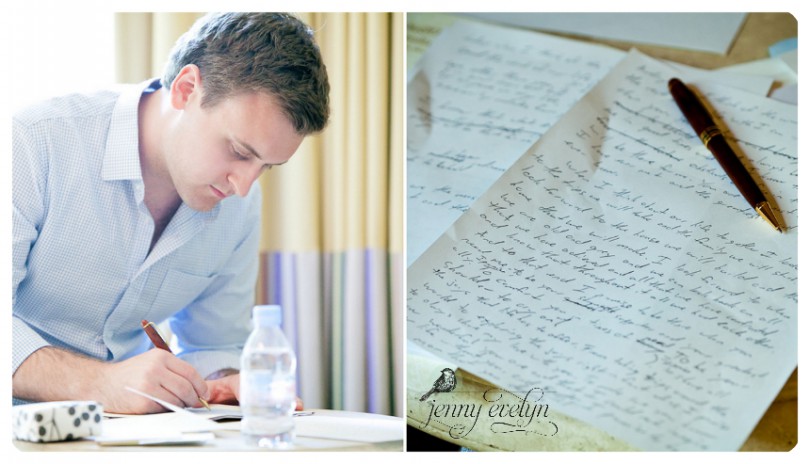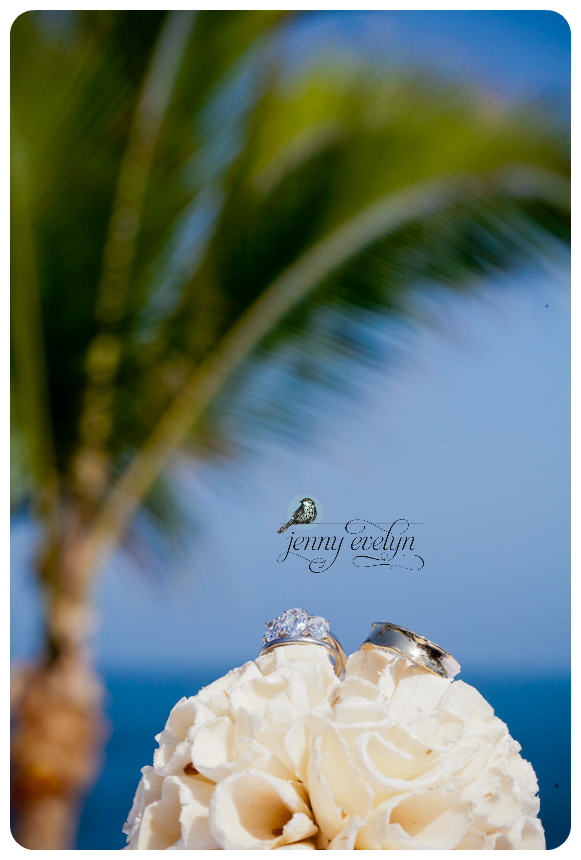 Audrey wore some beautiful jewelry on her wedding day. Her "something old" was an antique Tiffany watch that belonged to her great-grandmother.  Her "something new" was a gorgeous diamond tennis bracelet.  Her "something borrowed" was her mother's bow earrings.  Even Cody's ring had some sentimental significance.  It was made by the same jeweler who made her dad's wedding band. She also had her daddy's monogram sewed inside of her dress as her "something blue."  Audrey got the idea from another one of my brides, Katie.  So she asked her dad one night while they were out, and he thought it was such a good idea that he ripped the monogram off his shirt right then and there.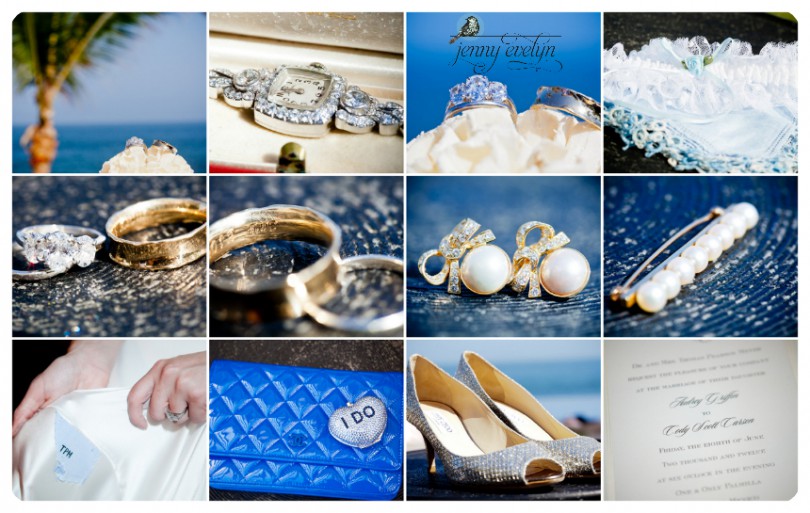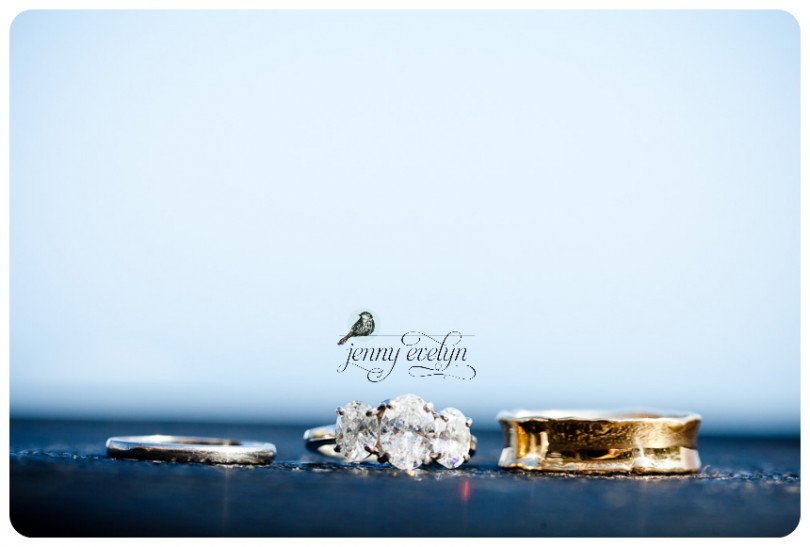 Before the ceremony, her parents had one more special surprise for her:  a fabulous diamond tennis bracelet and necklace.  The necklace was one that Audrey wore when she was a debutante.  Her parents secretly bought it and kept it to give to her on her wedding day.  So sweet!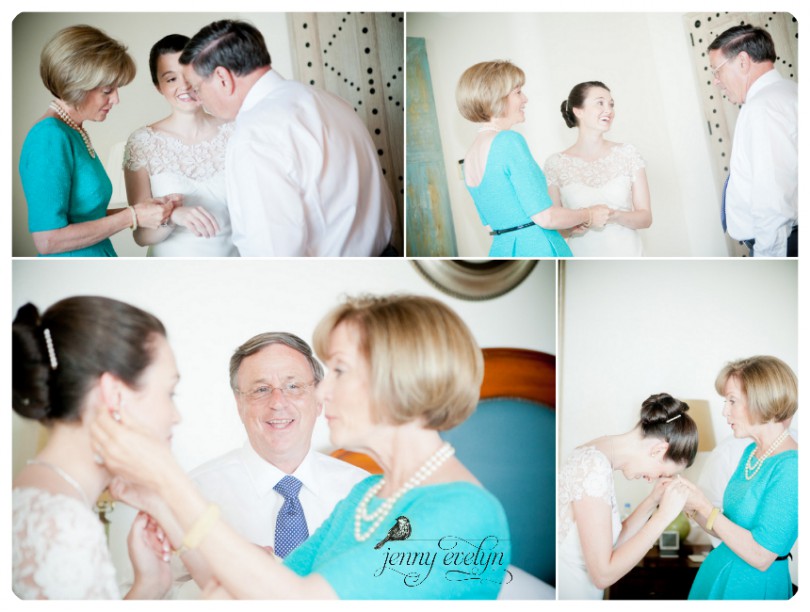 She was absolutely stunned!!!!!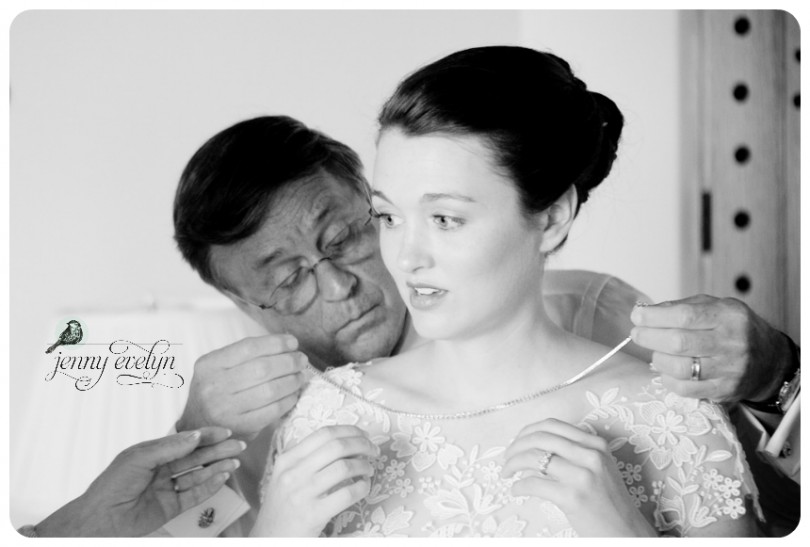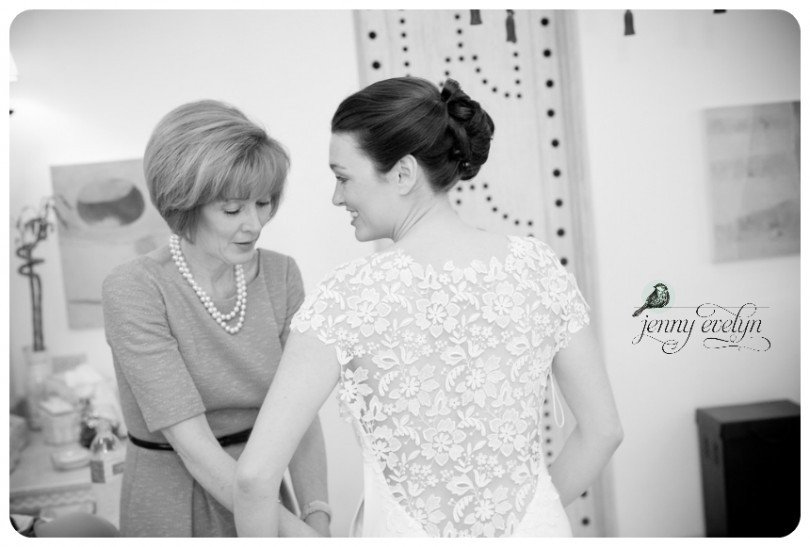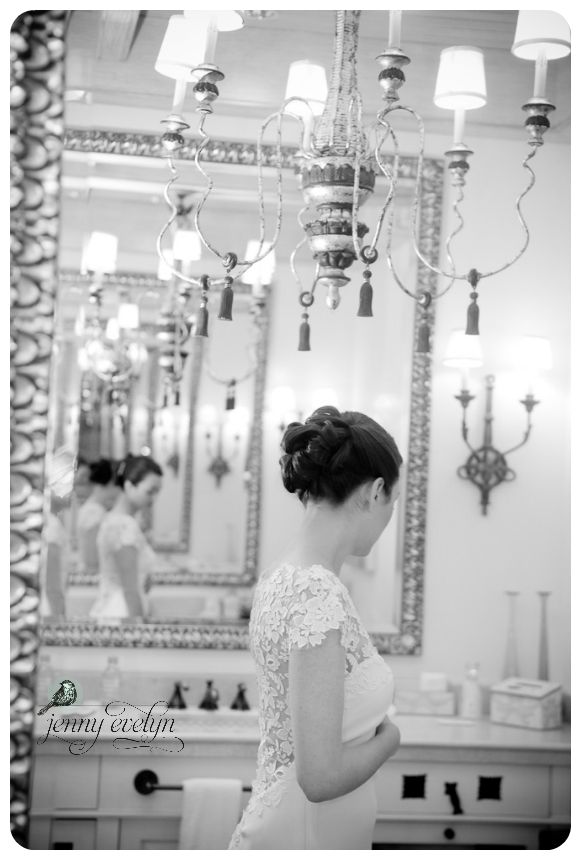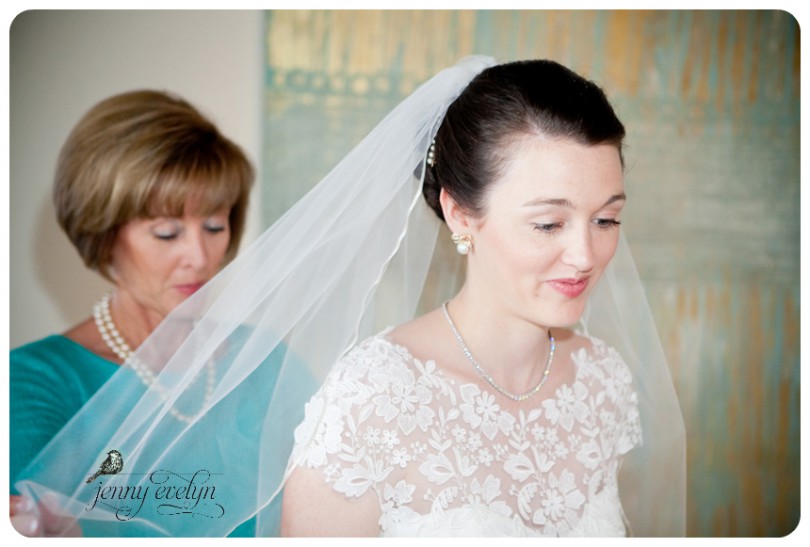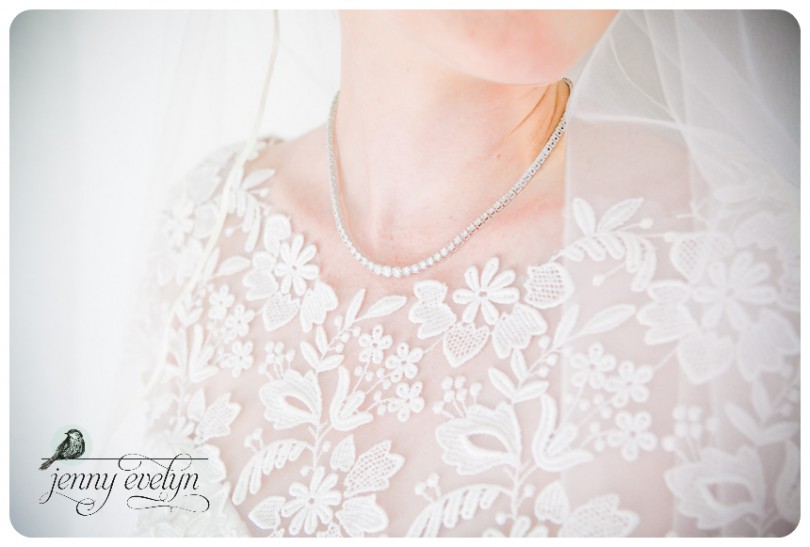 The STUNNING bride!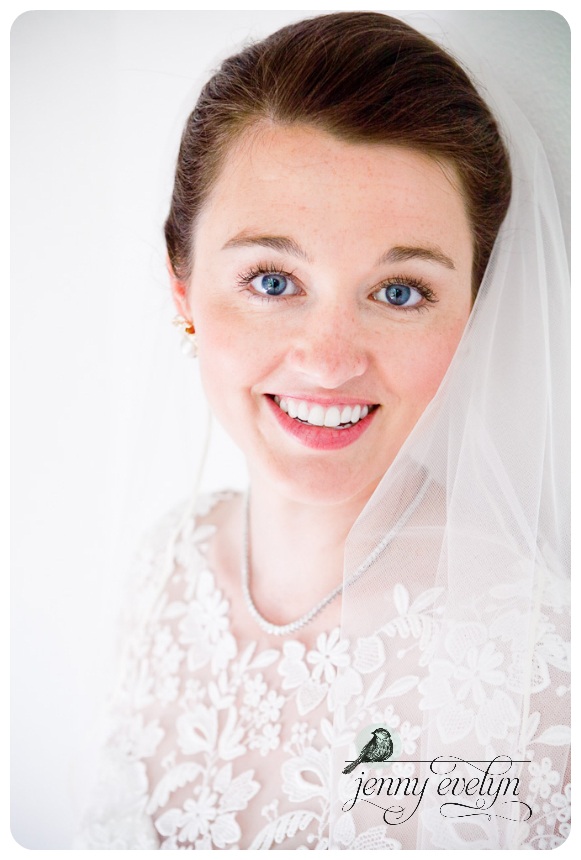 She carried 2 rosaries wrapped around her bouquet.  One belonged to her grandmother and one to her grandfather.  Although both have passed away, it was special to carry a little something that belonged to both of them.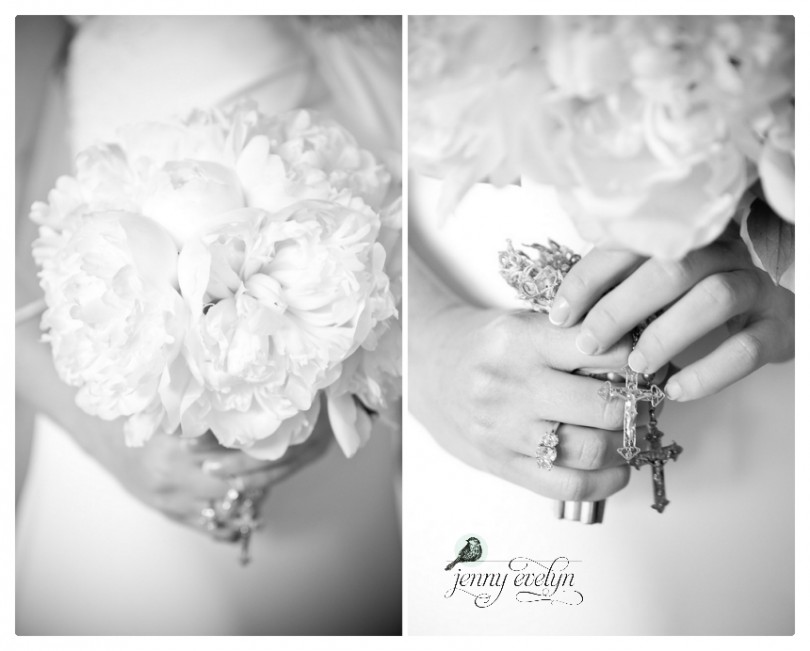 Practicing again!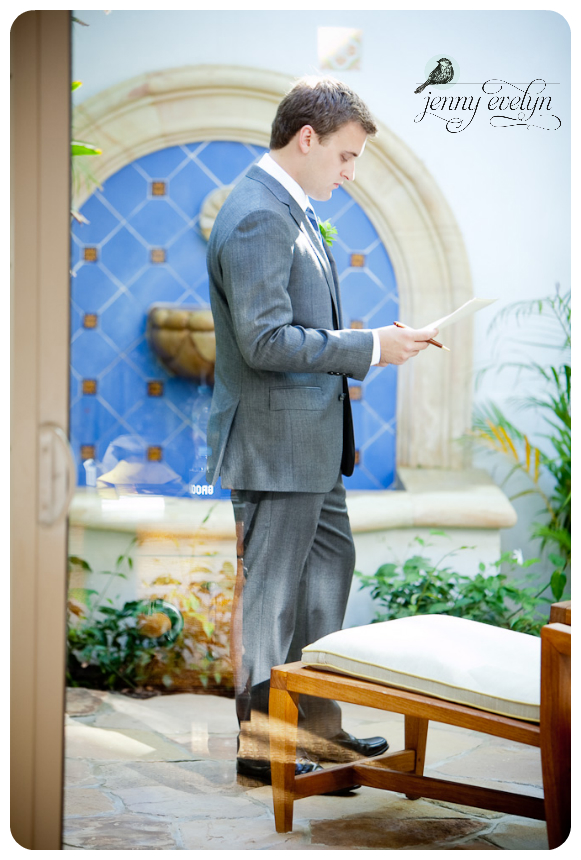 Although Audrey and Cody didn't choose to see each other before the ceremony, they still had a sweet moment together before they walked down the aisle.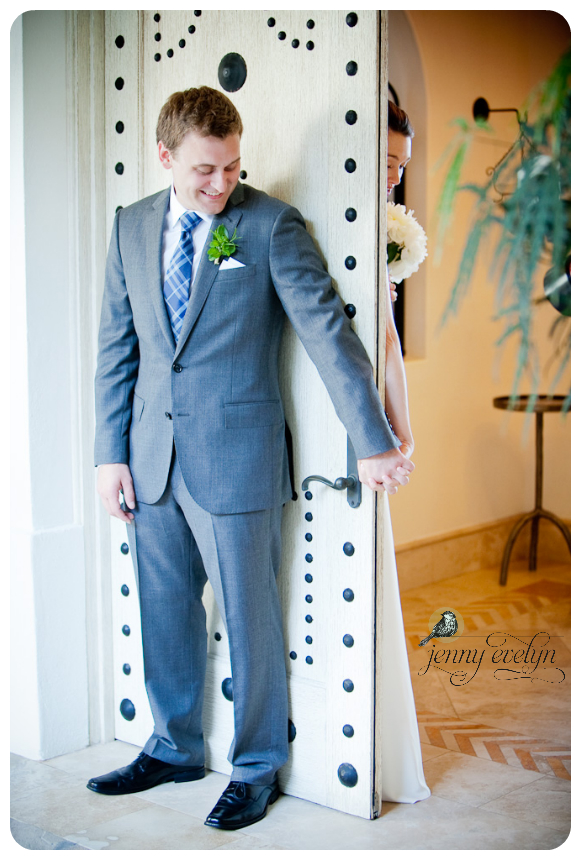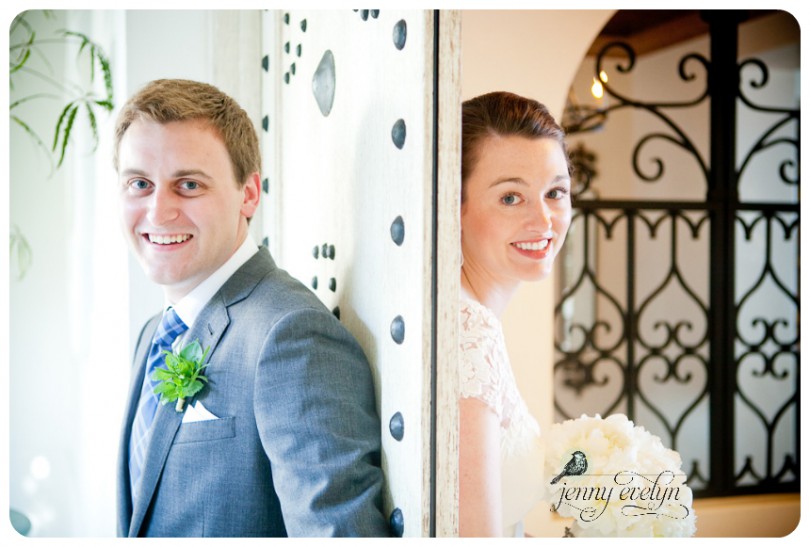 When it was time for the ceremony, the guests gathered on the lawn overlooking the ocean.  Audrey walked down the aisle to a 3 piece band.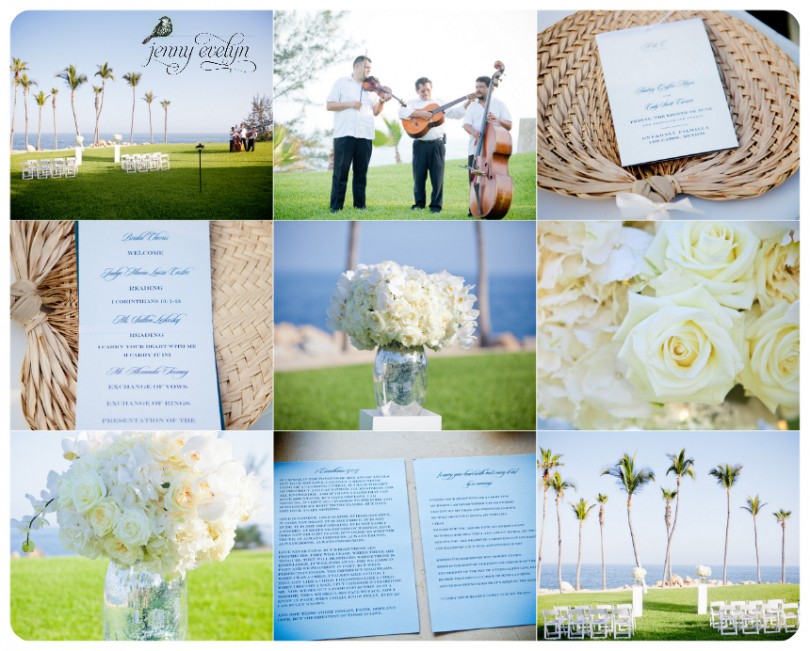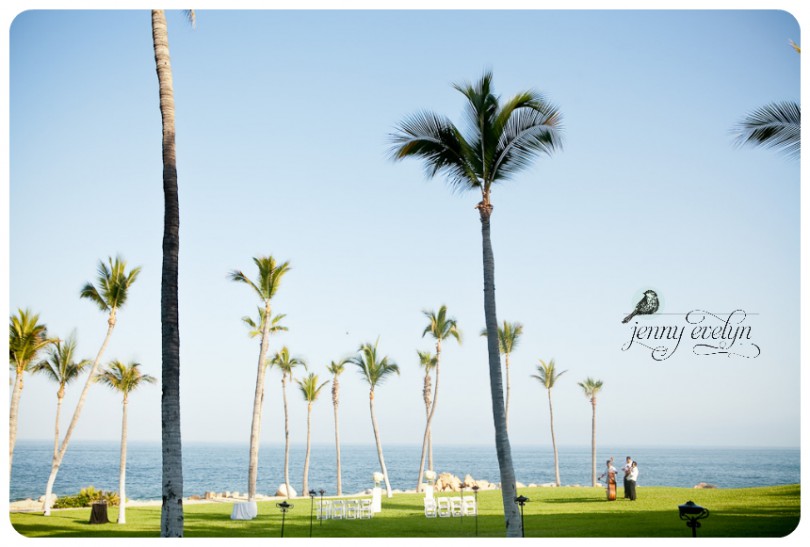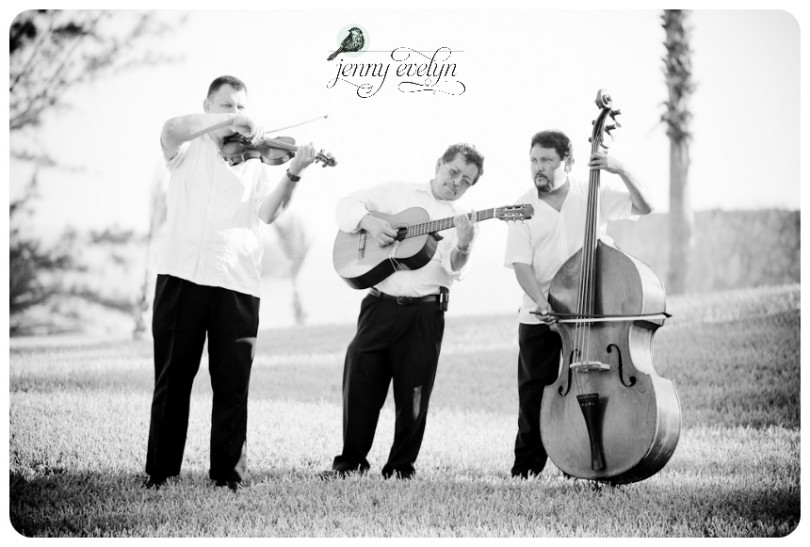 Audrey's daddy walked her down the aisle and had a little inside joke to lighten the mood.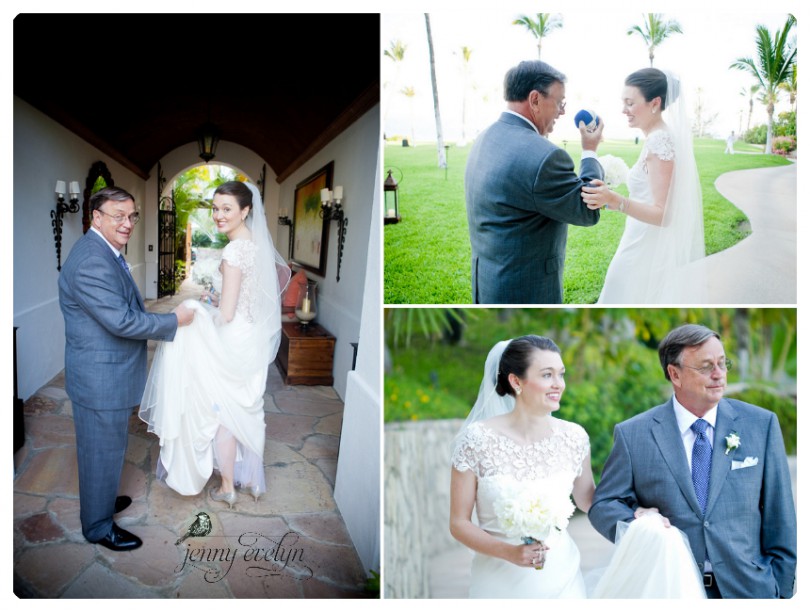 Cody was so excited to see his bride walk down the aisle.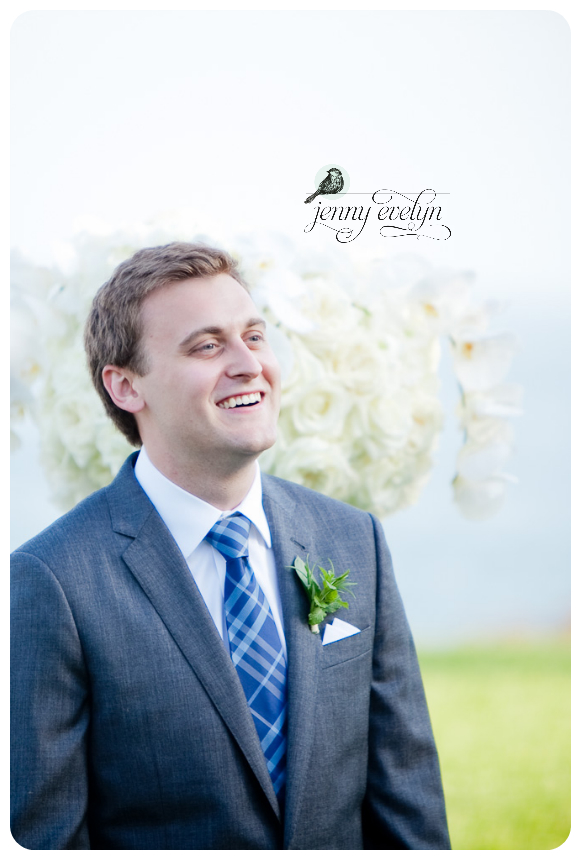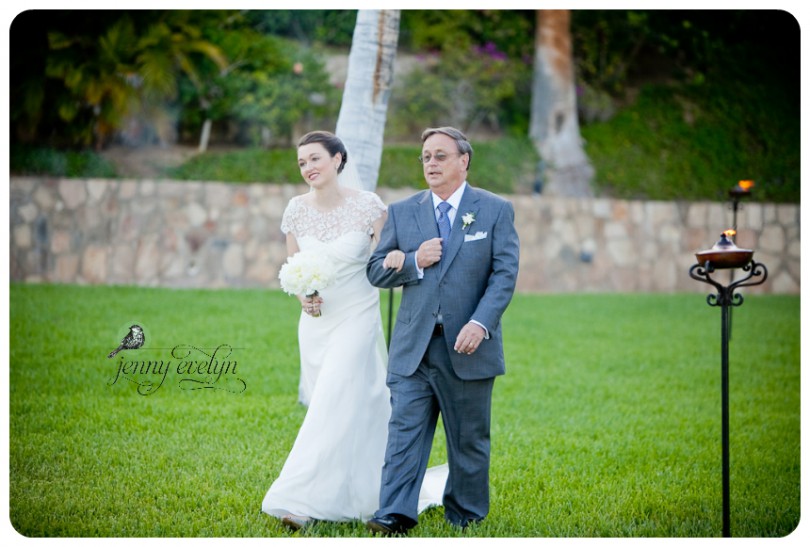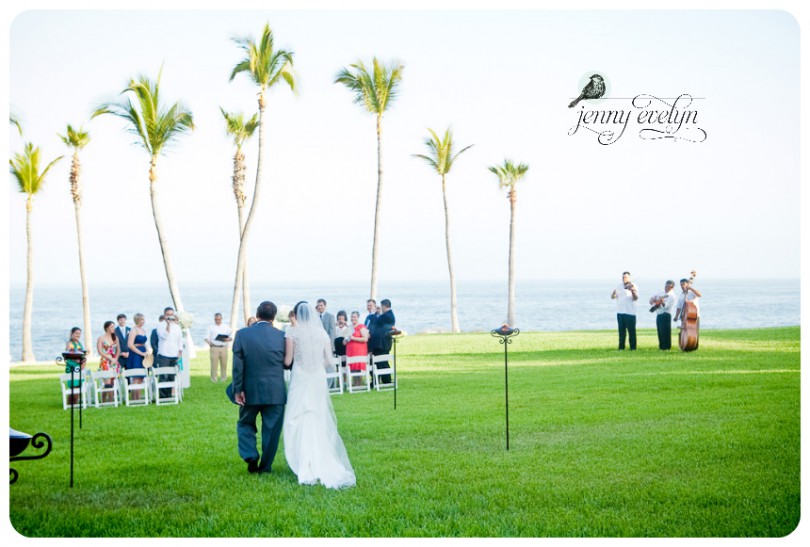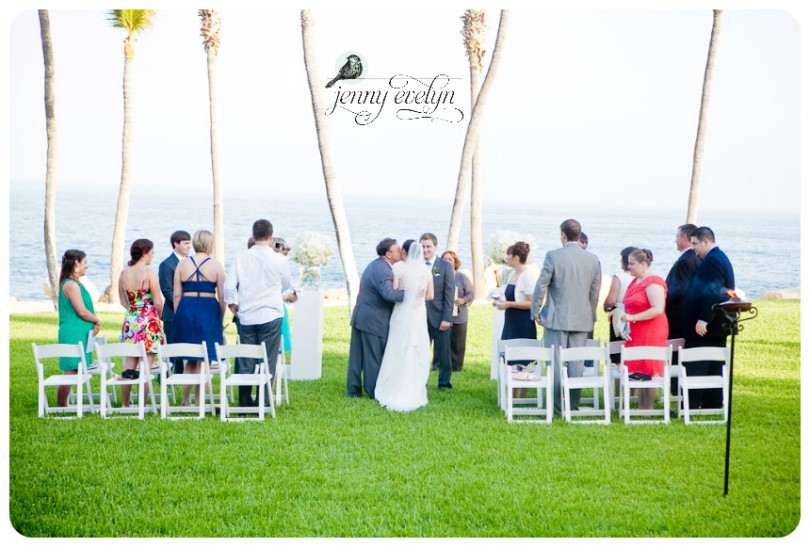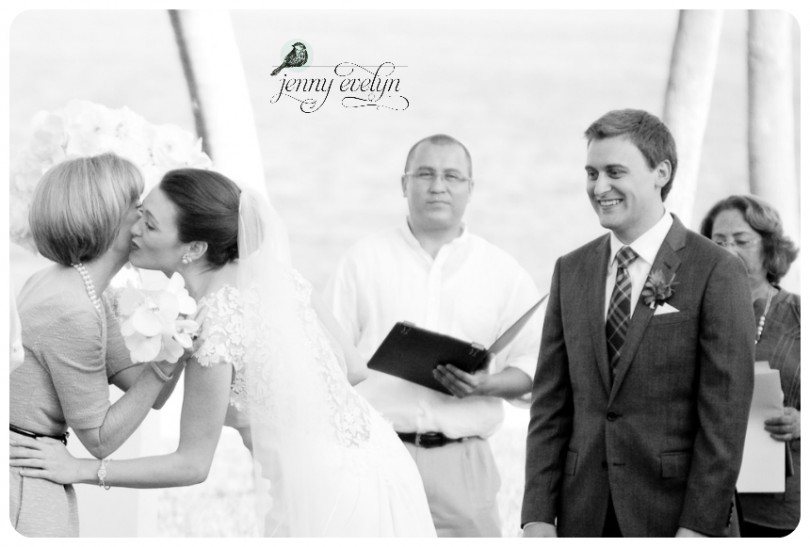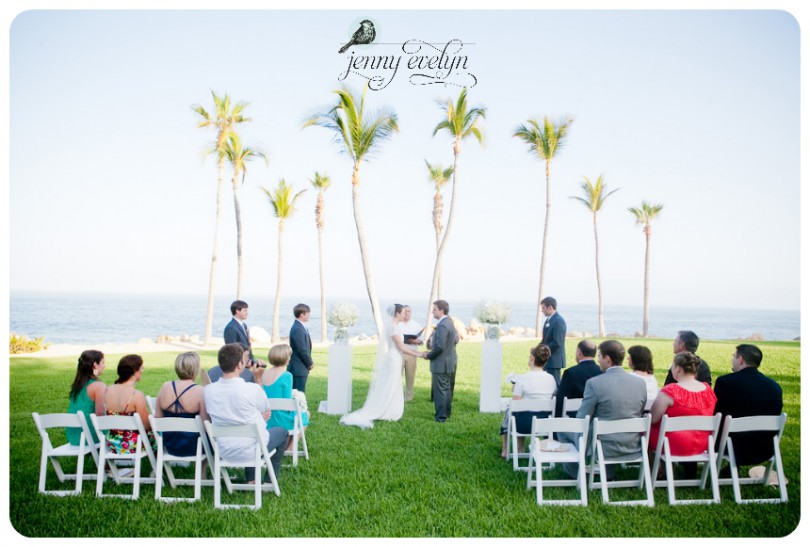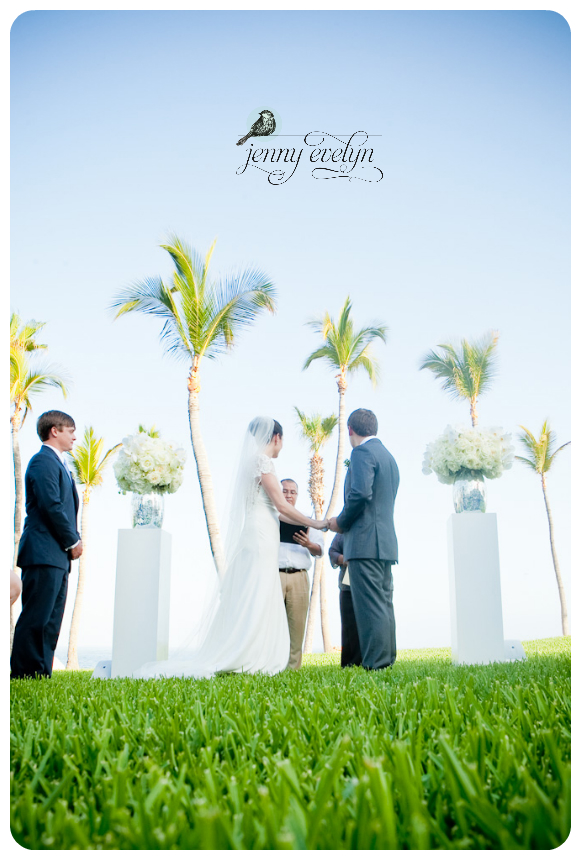 Although, Audrey didn't have bridesmaids, she did have some friends do readings during the ceremony.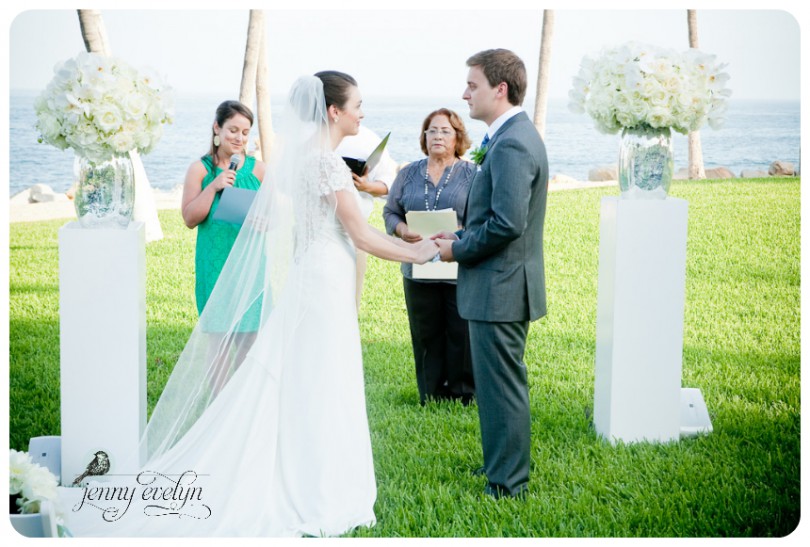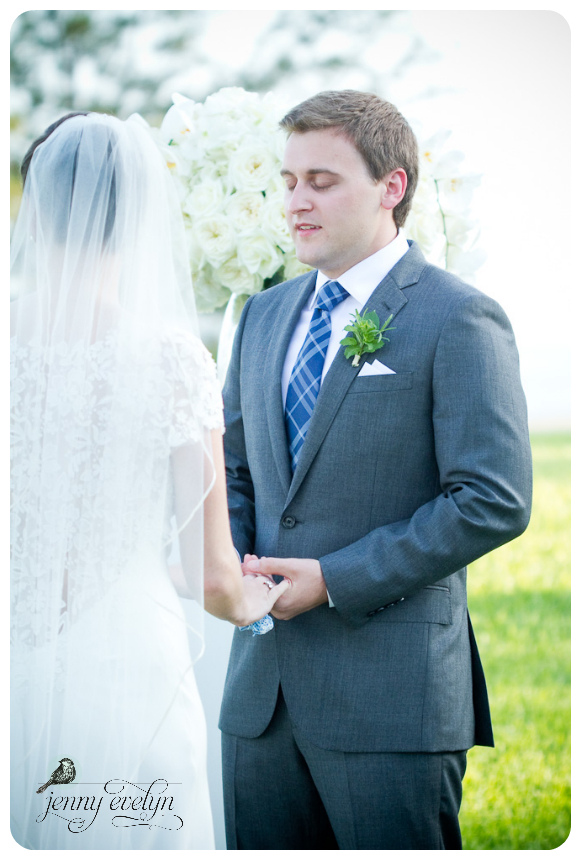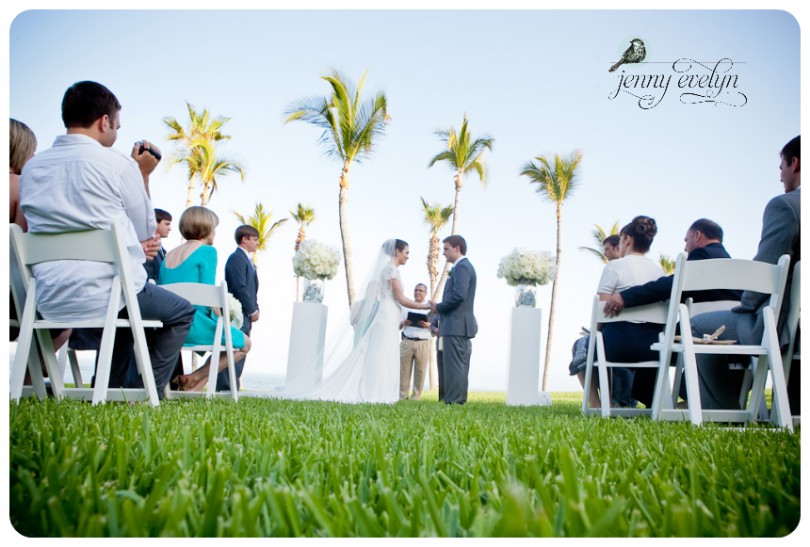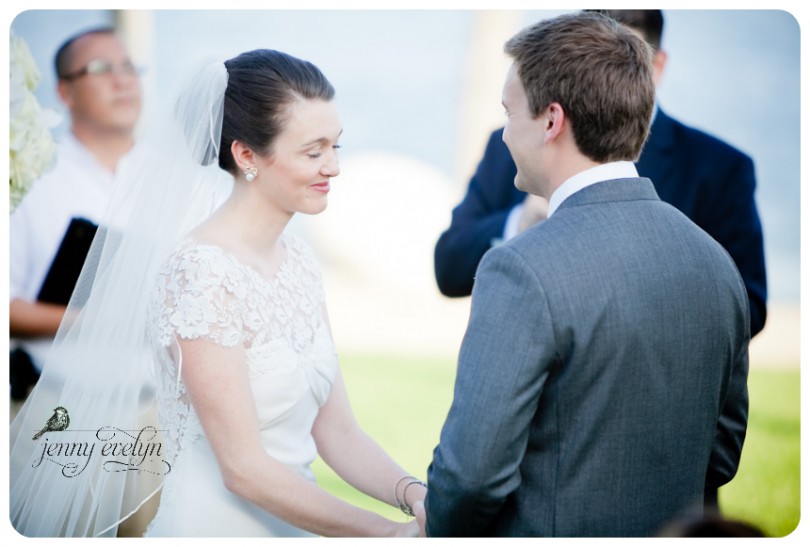 Everyone was a little emotional during the vows.  I loved the moment when Audrey wiped away one of Cody's tears.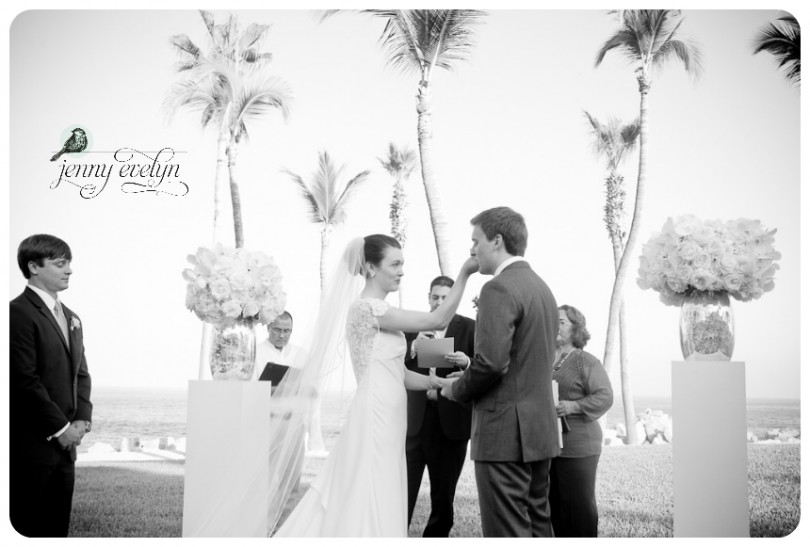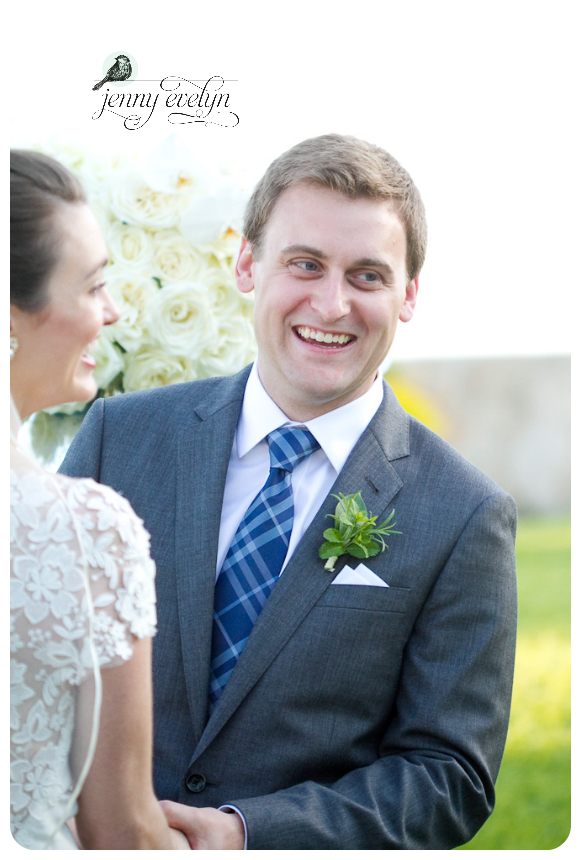 It truly was a sweet ceremony that went from laughter to tears!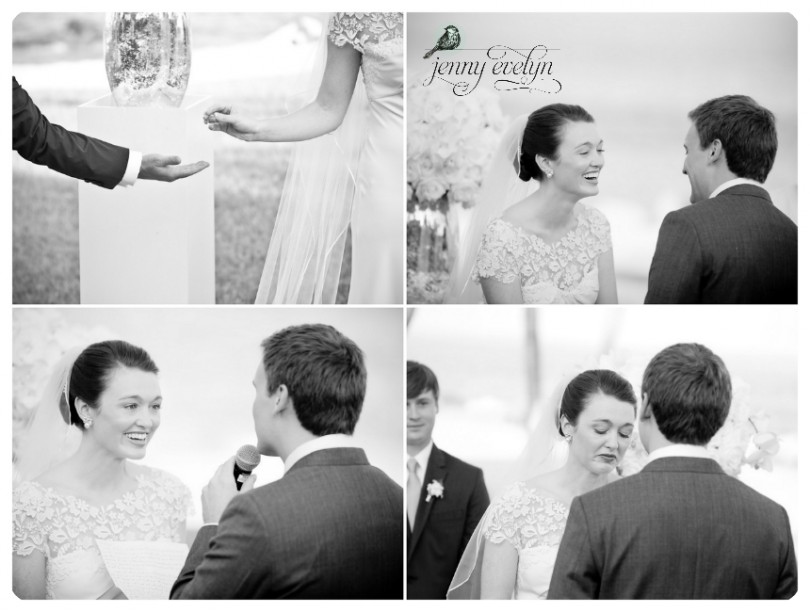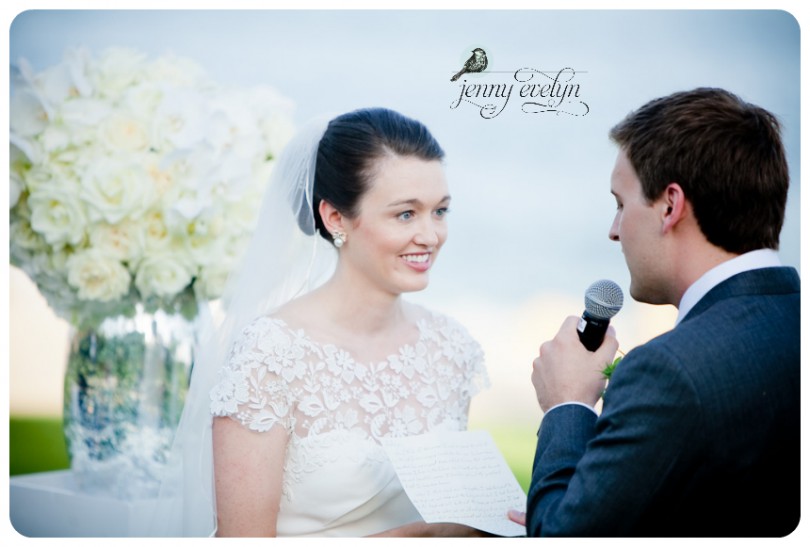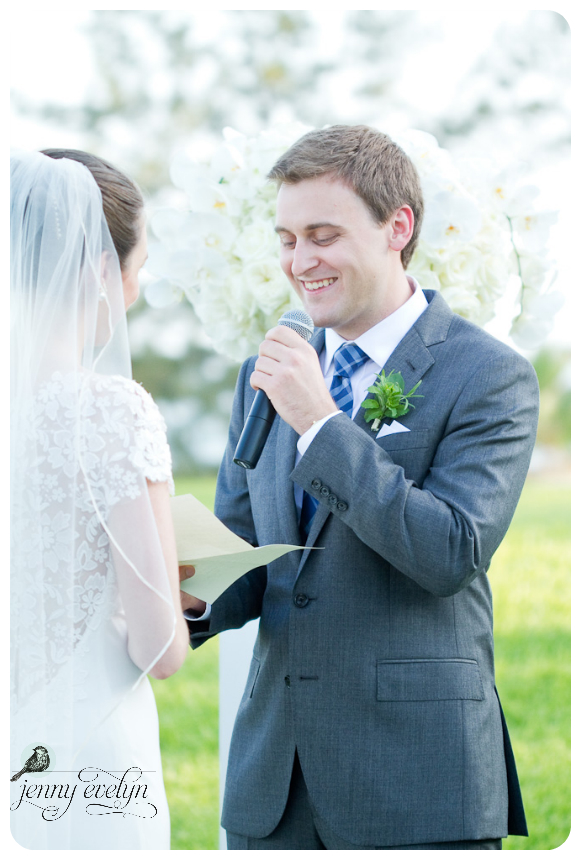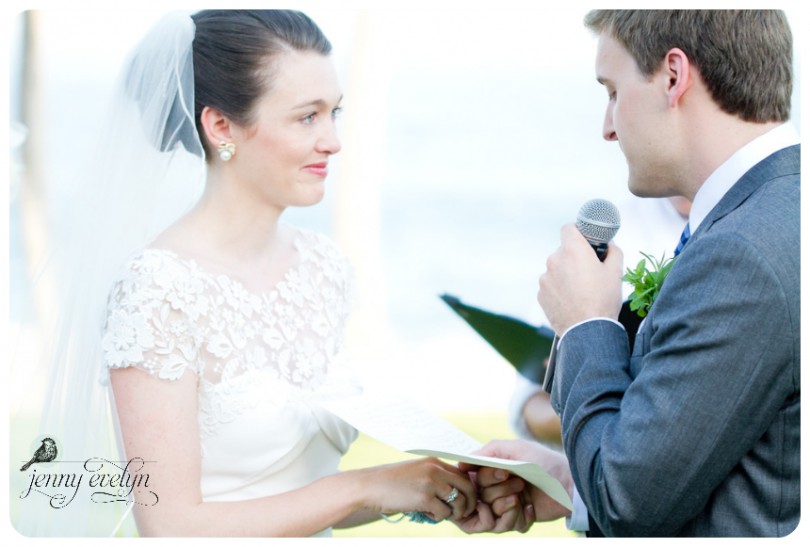 Instead of a full wedding party, Audrey and Cody decided to have their brothers stand up beside them during the ceremony.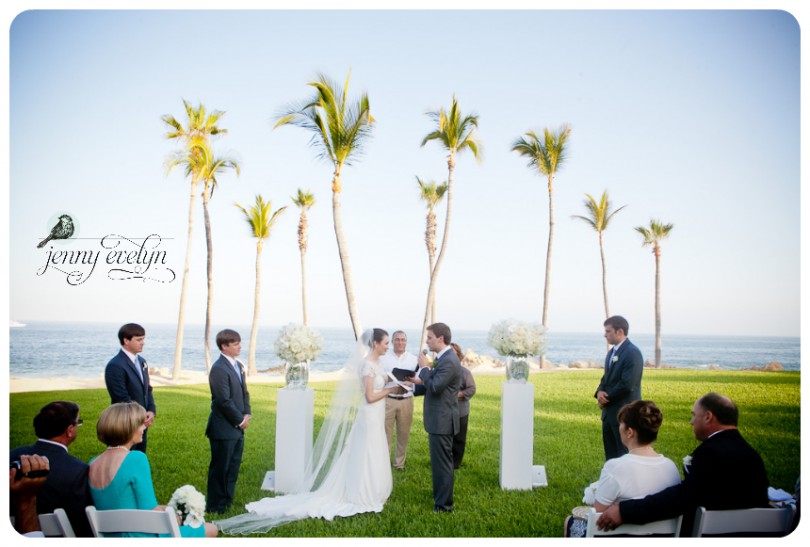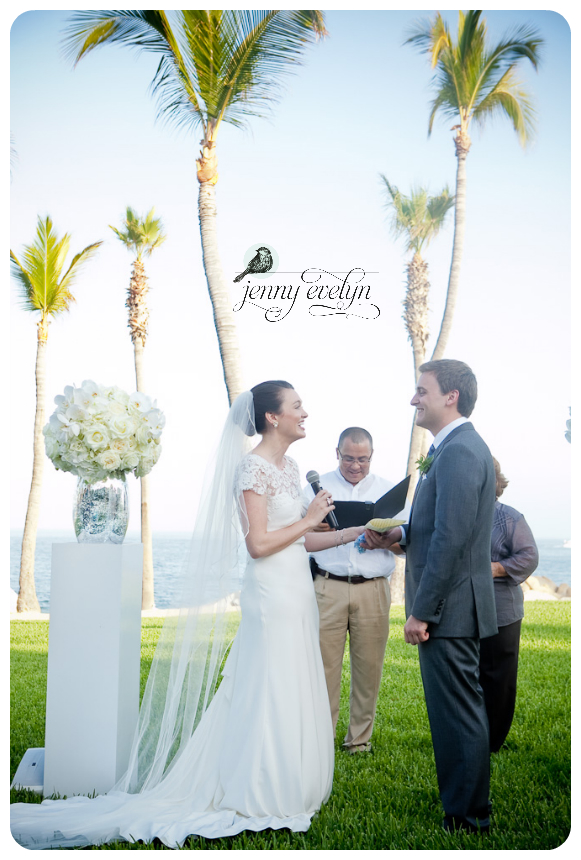 Some tears from Audrey's mom and dad.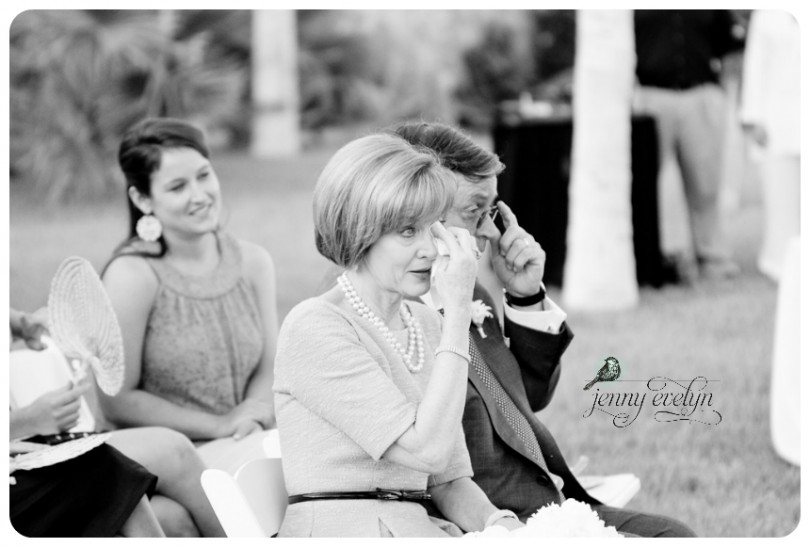 sweetness.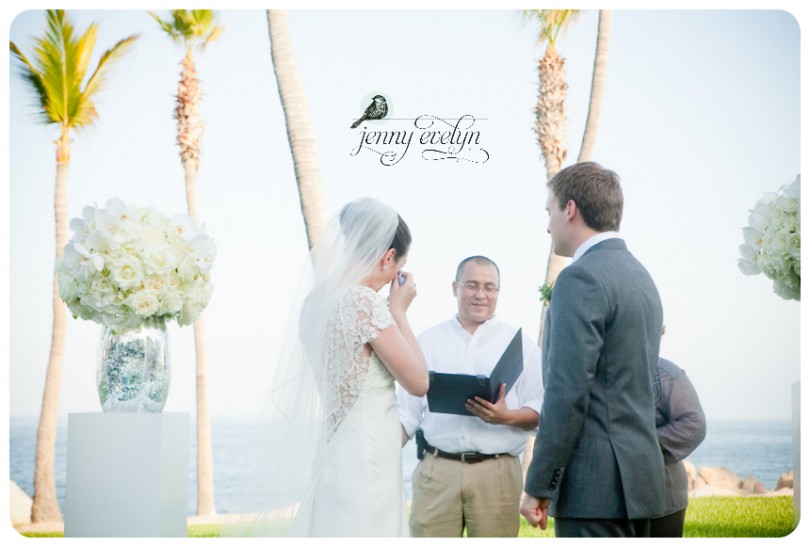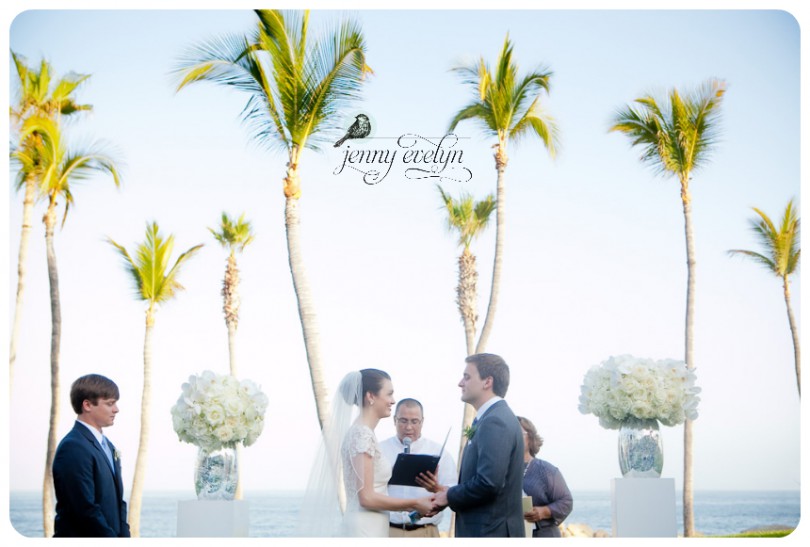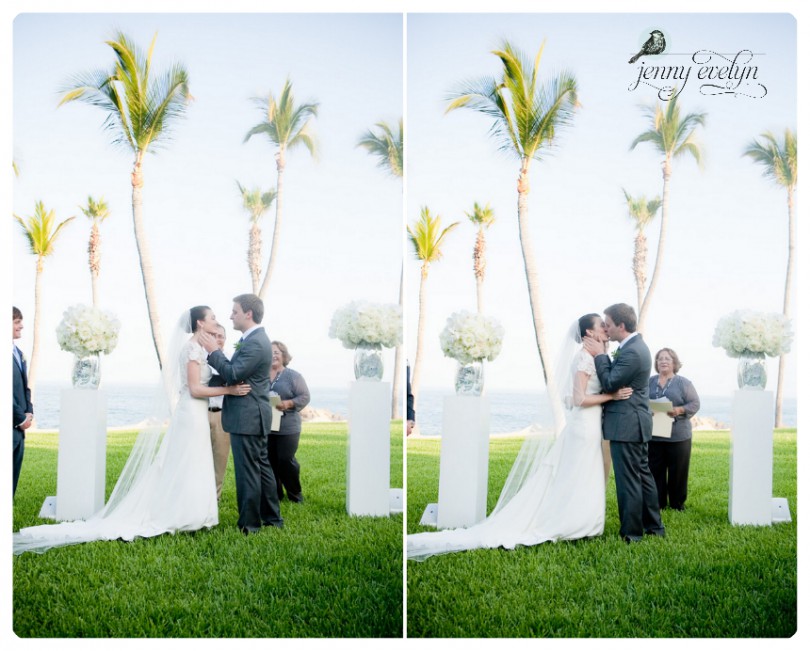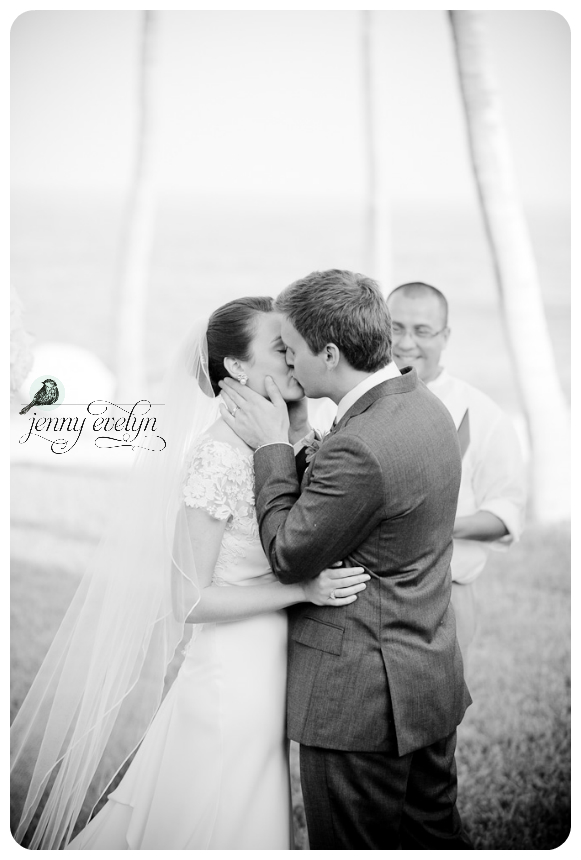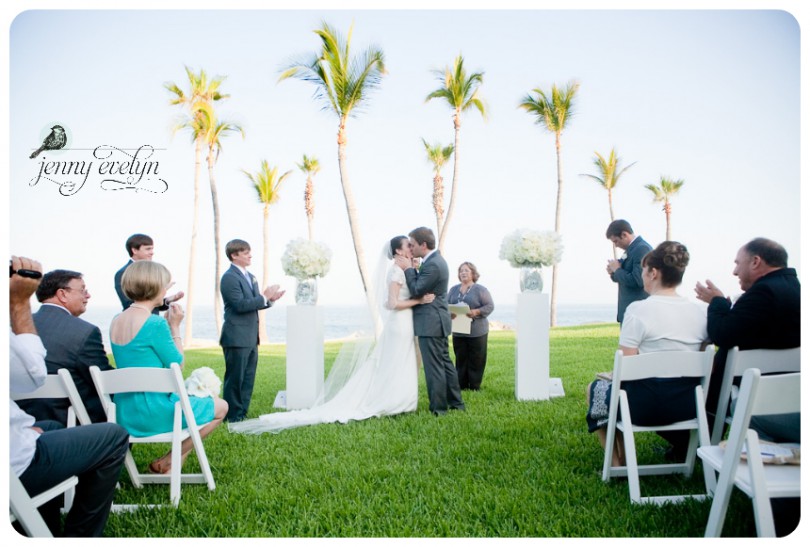 Mr. and Mrs. Cody Carson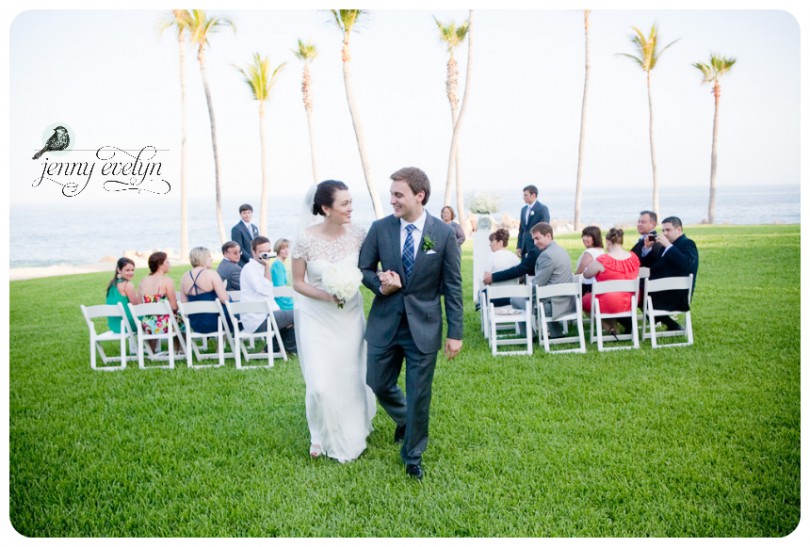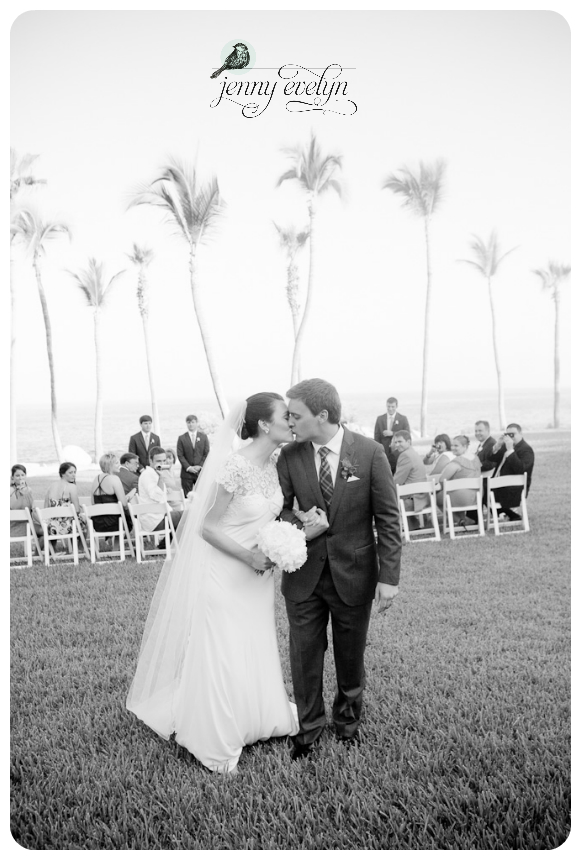 Making it official.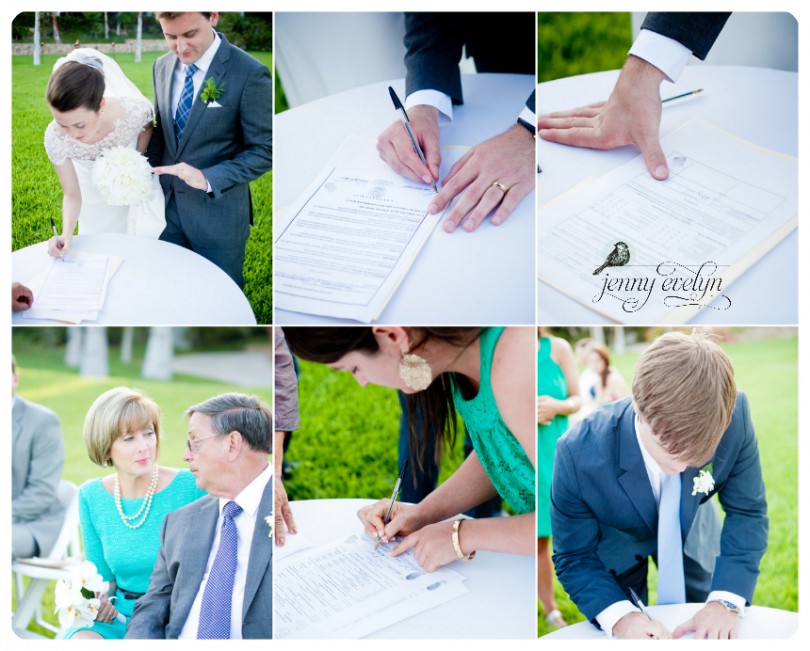 One of my favorite things about an intimate wedding is the group shot of all the guests.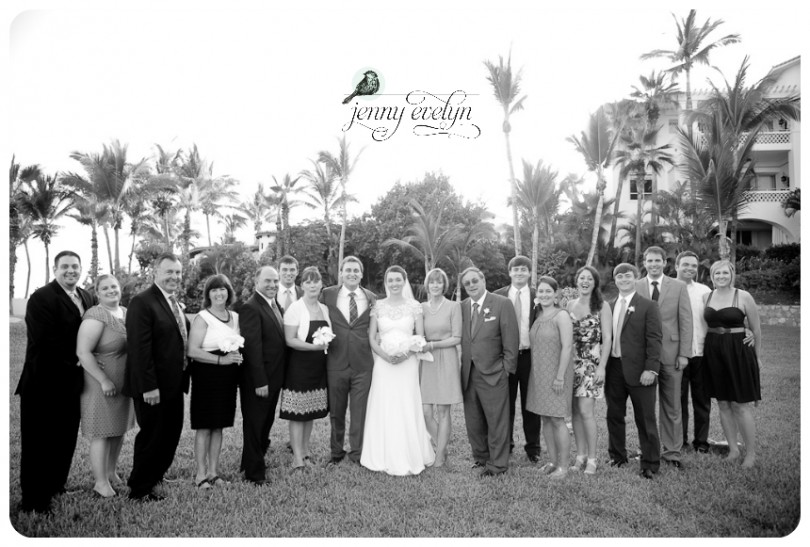 the gals all in beautiful bright colors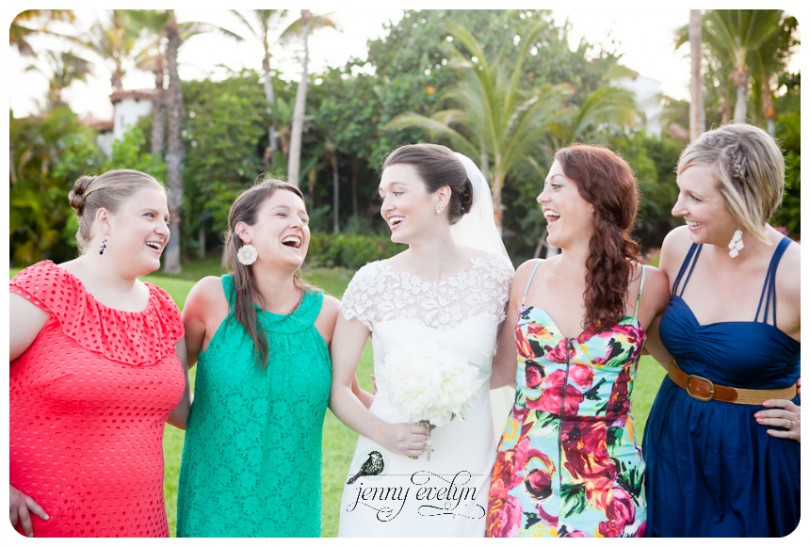 brothers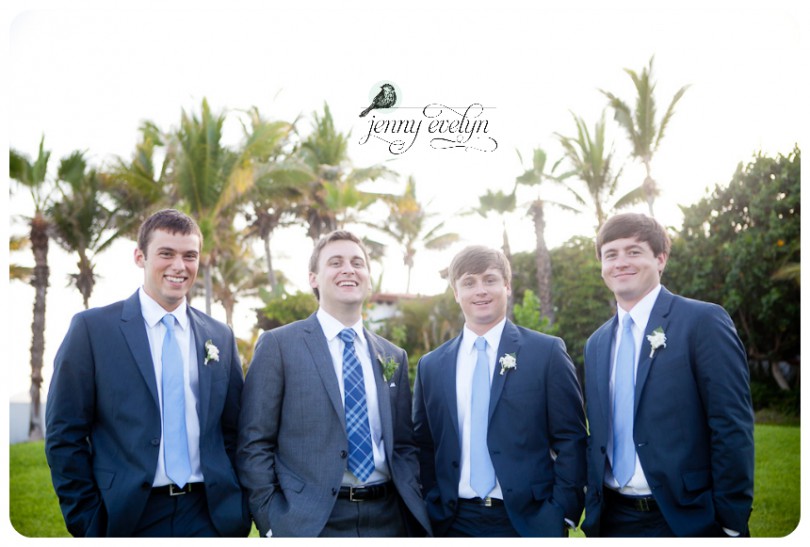 & friends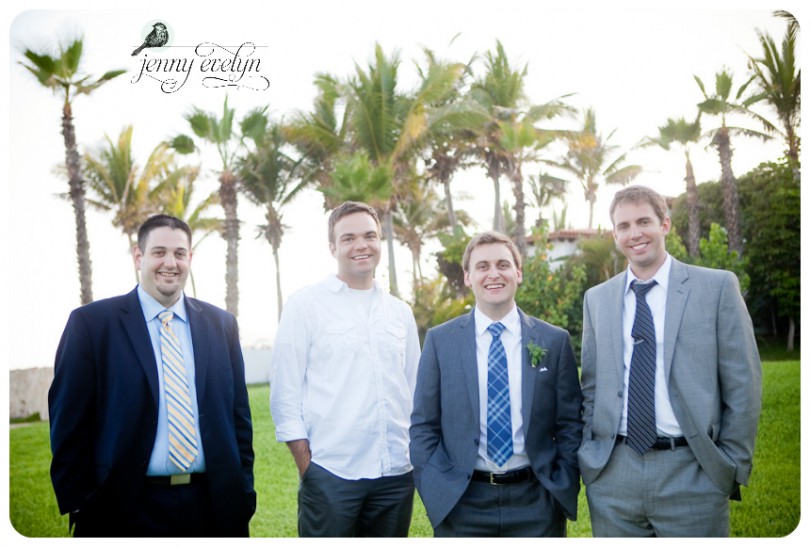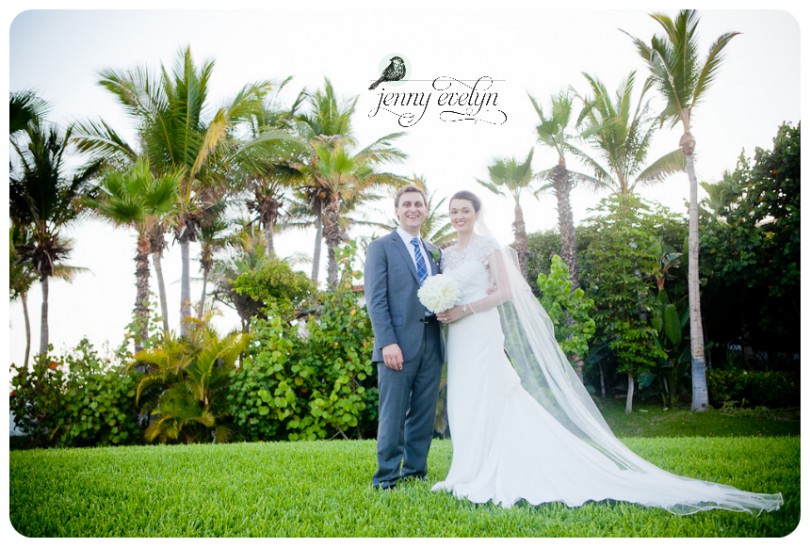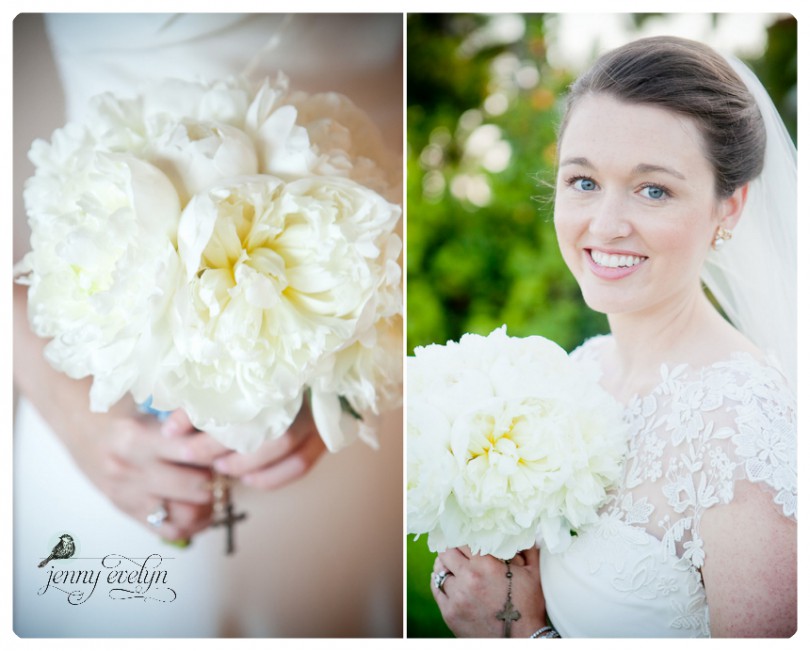 Cody is the cook in the family so his boutonniere was make from herbs.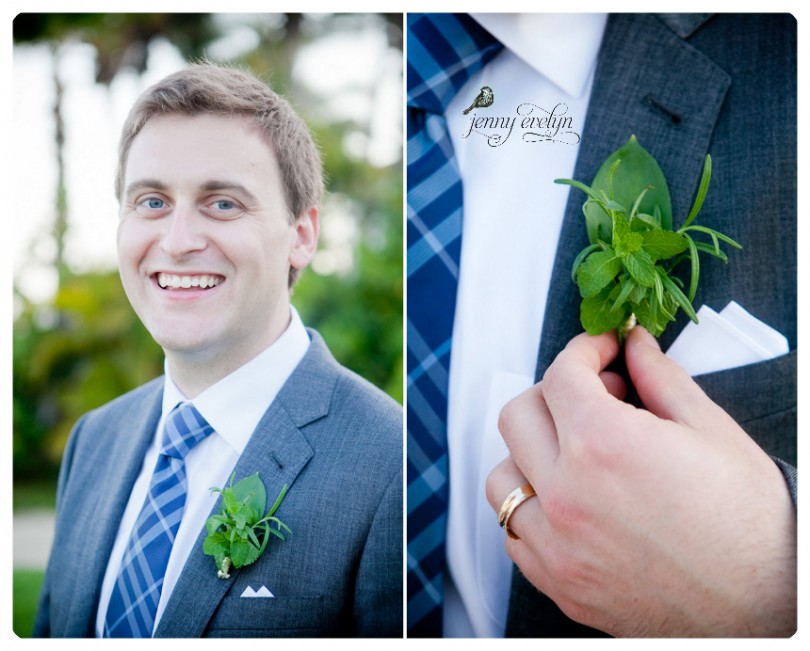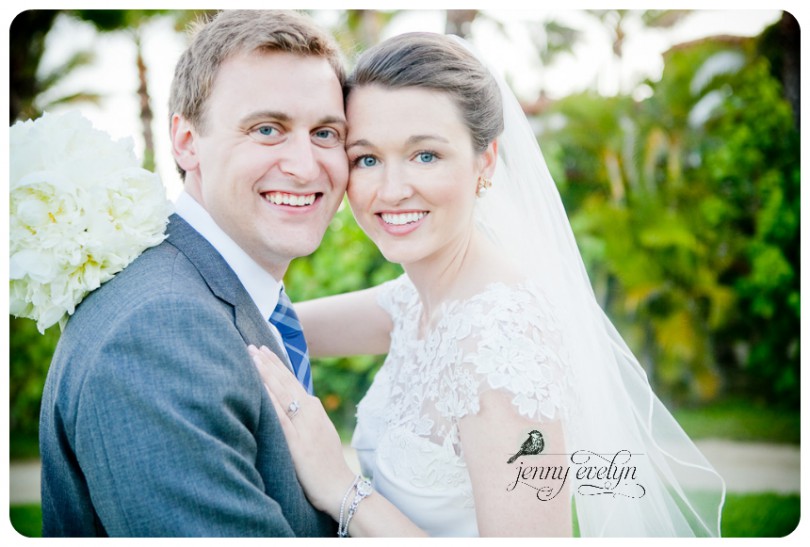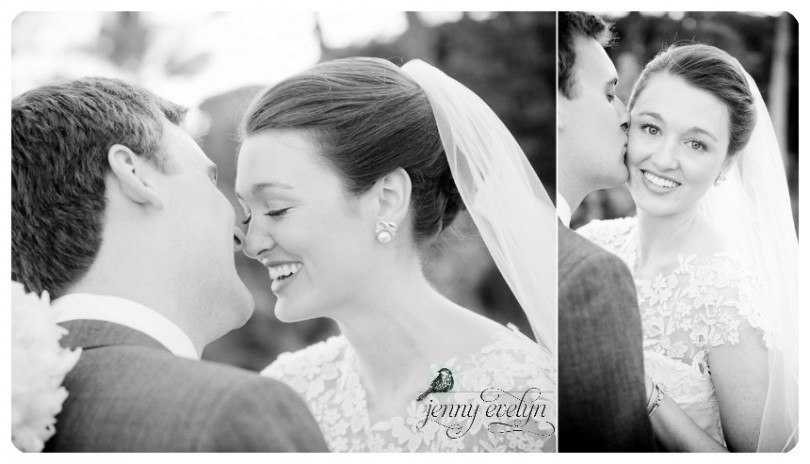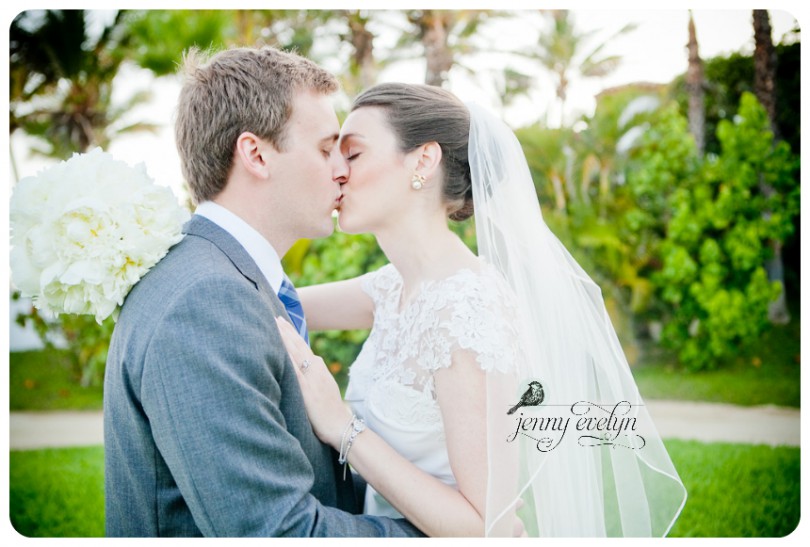 LOVE!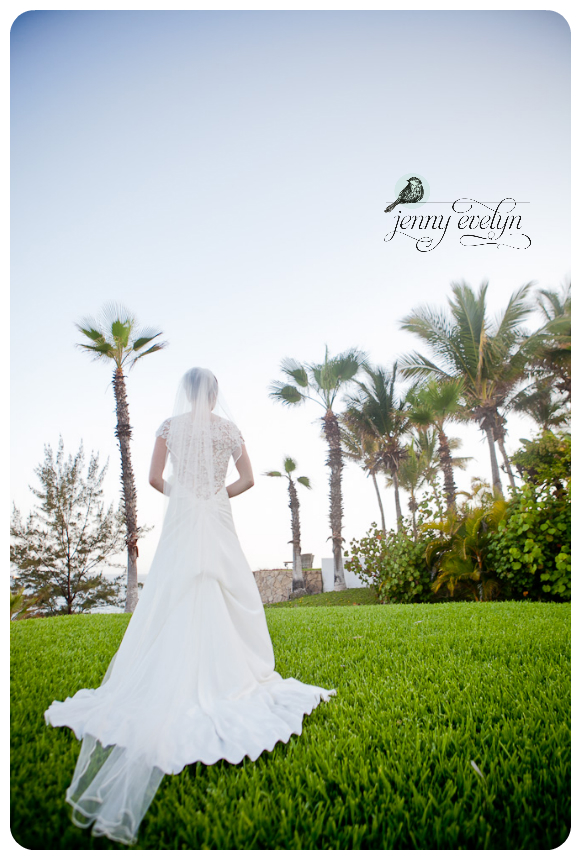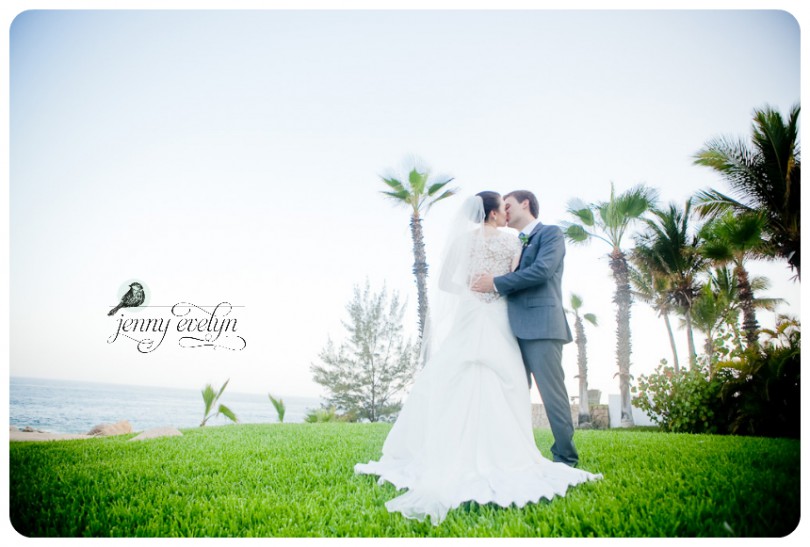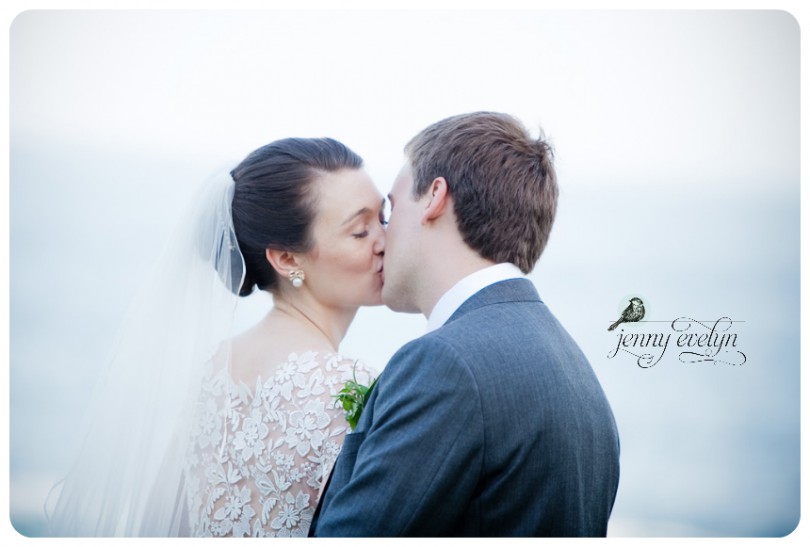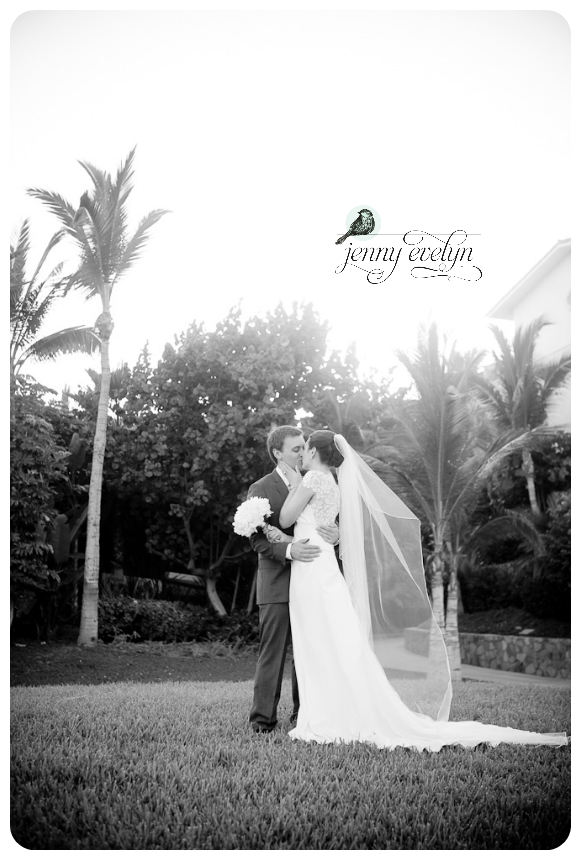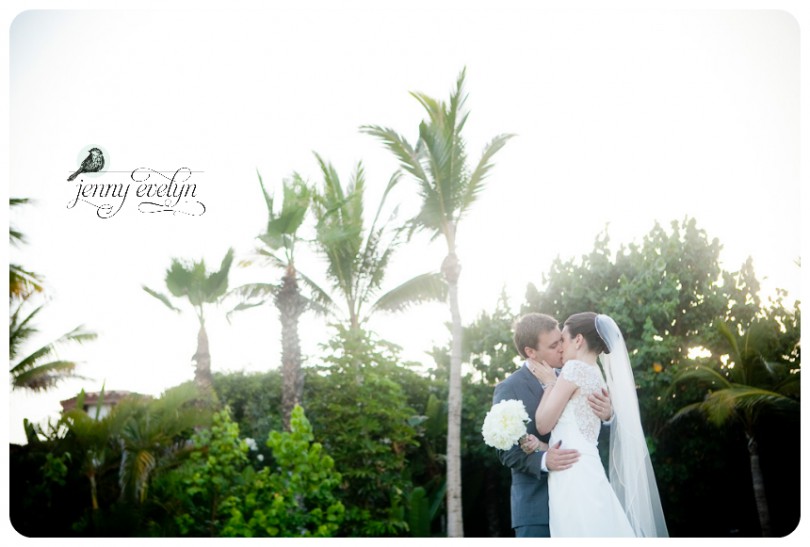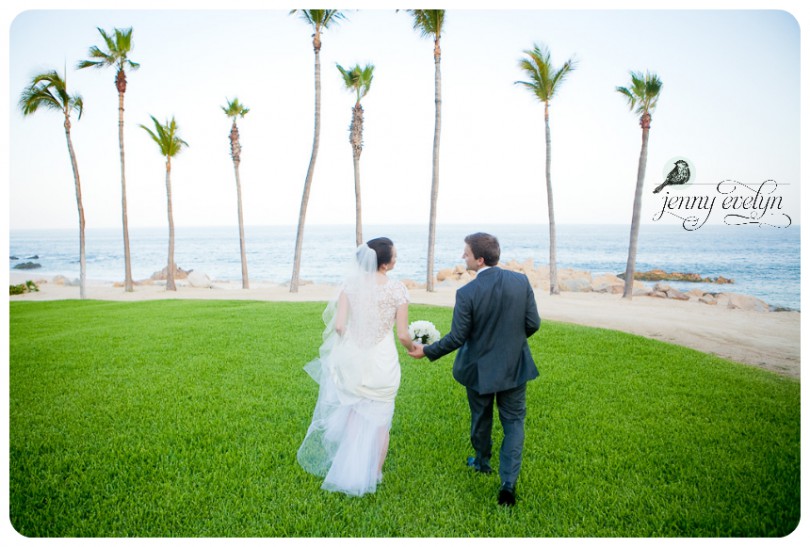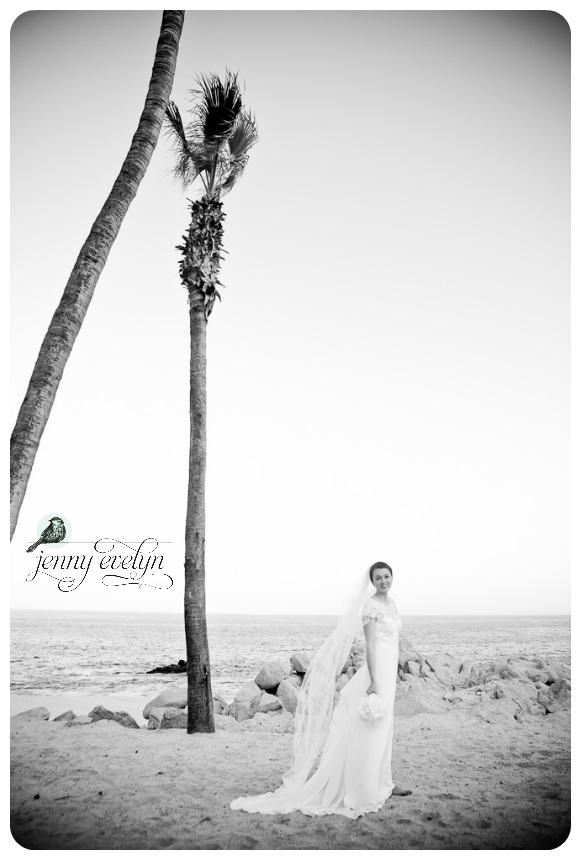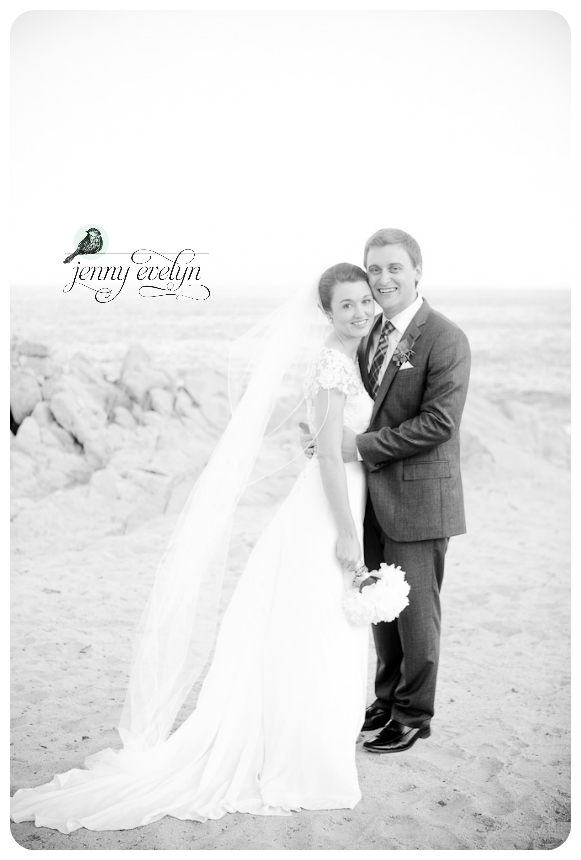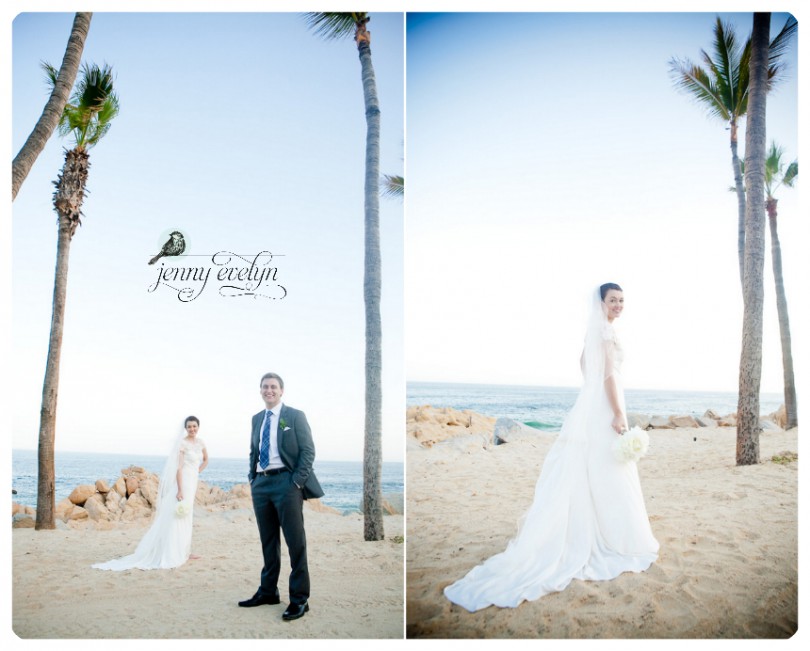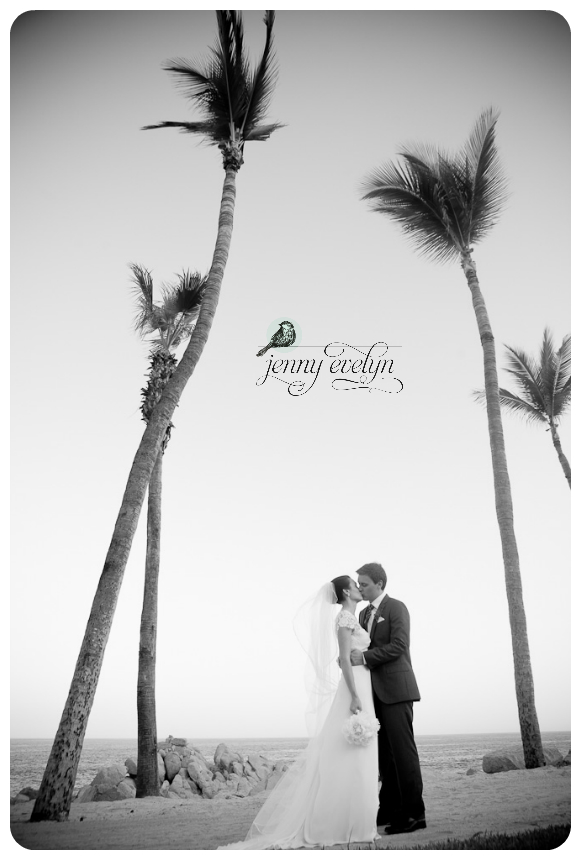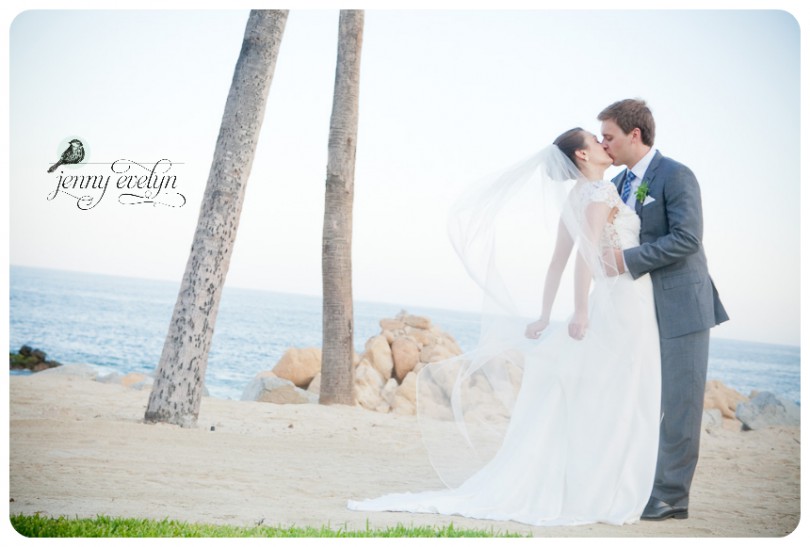 I love this composition if I do say so myself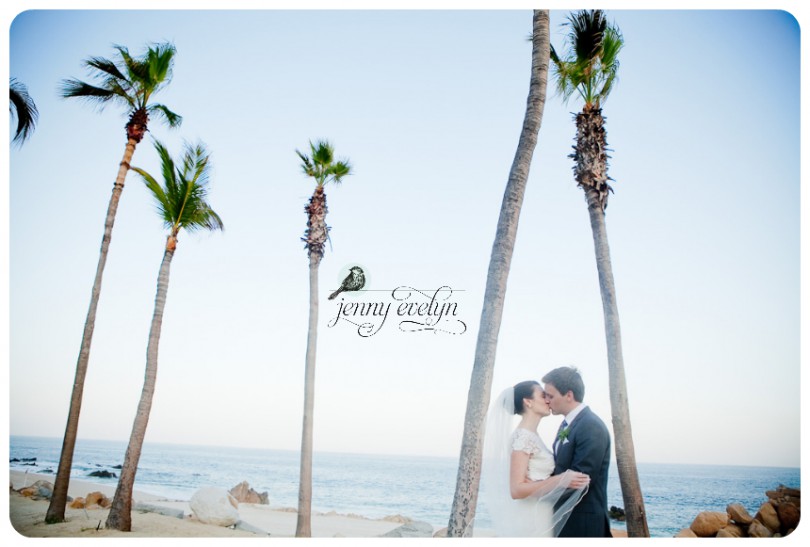 Koutsunis' shots!  I love when he amazes me!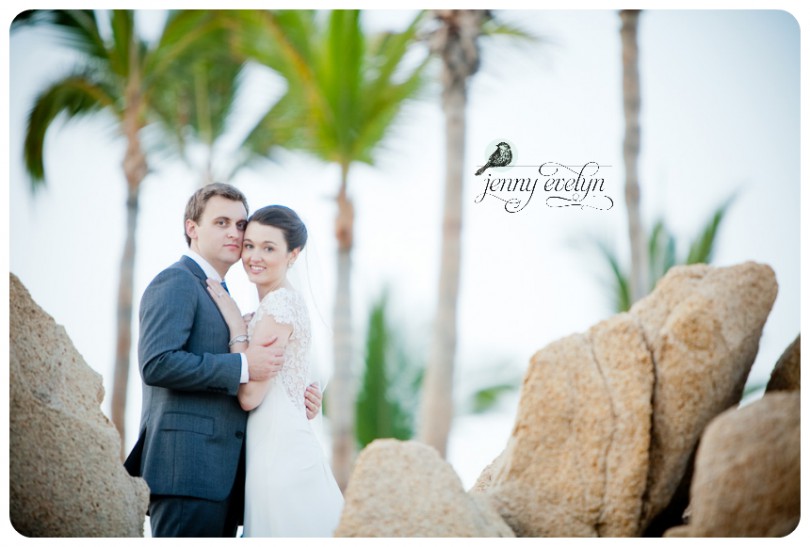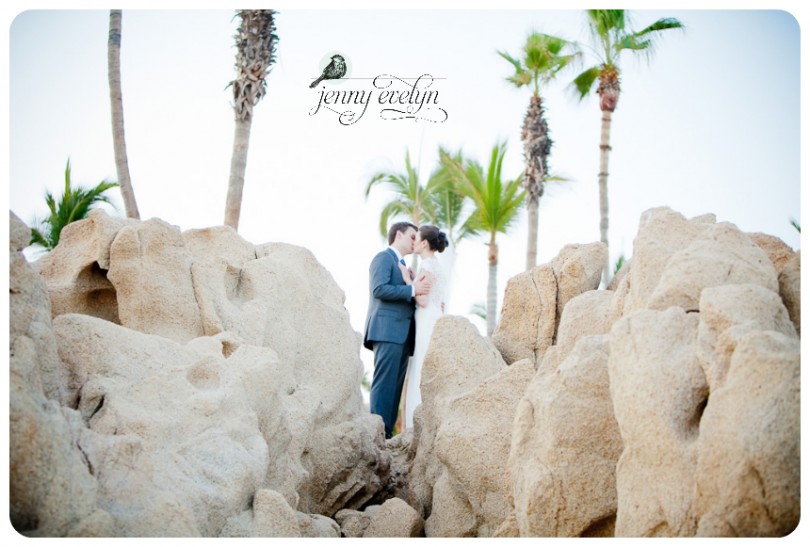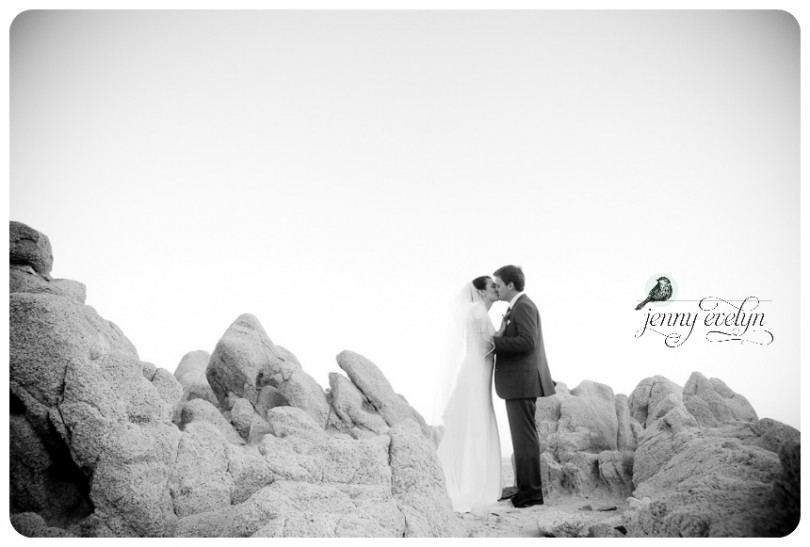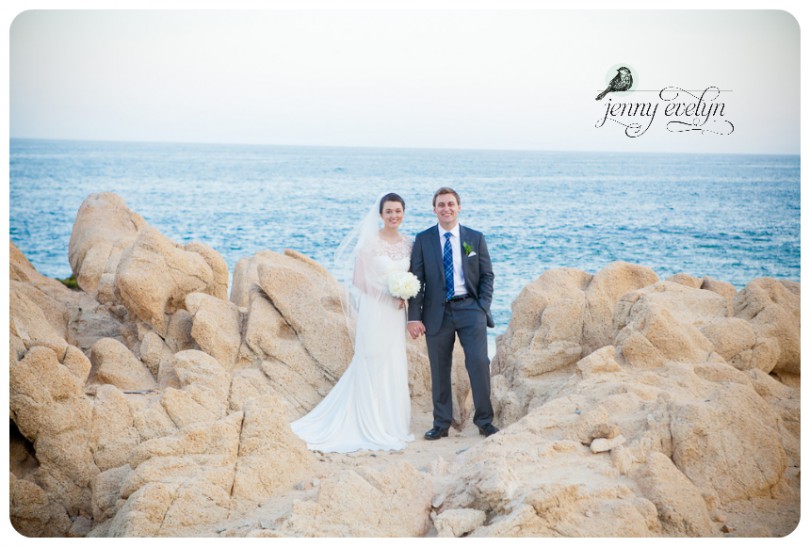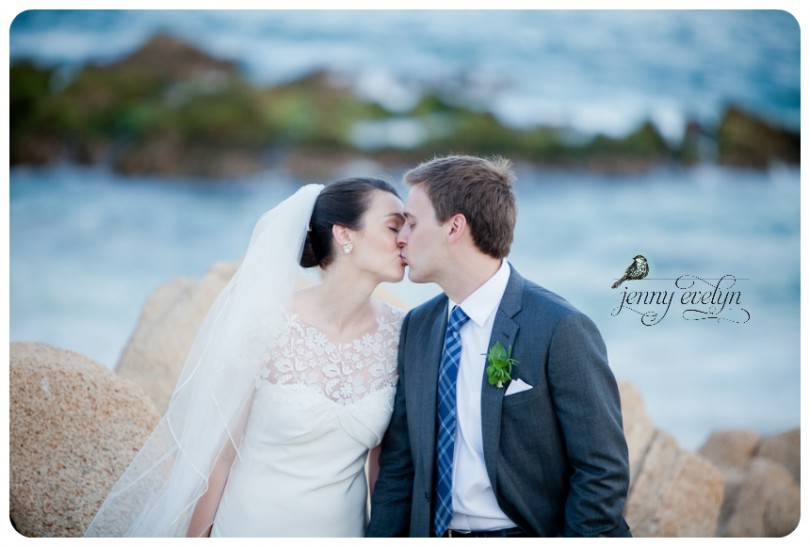 Koutsunis captured this shot of me, doing a little rock climbing to get the shot….there is really nothing I won't do for a shot.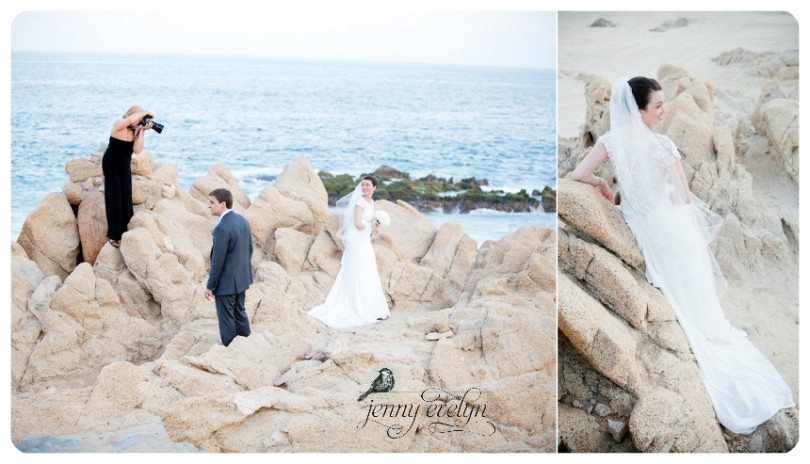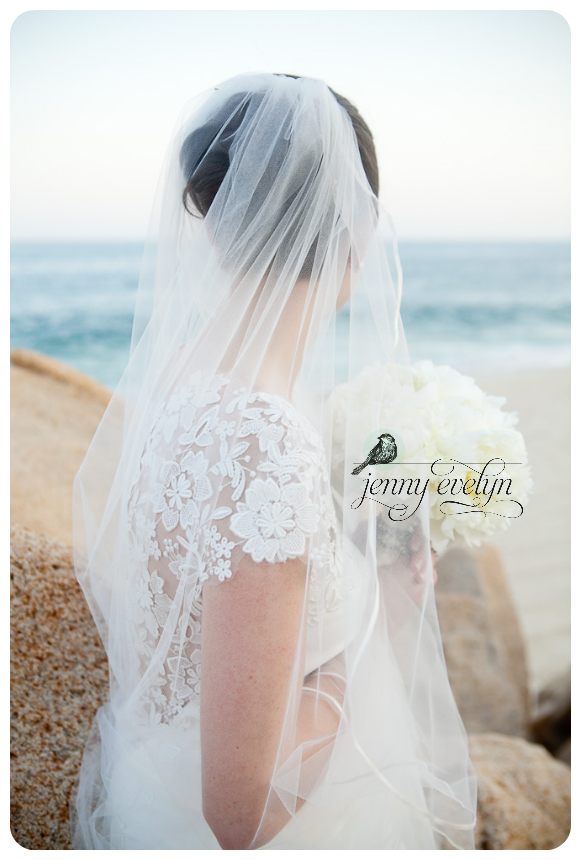 I love this… Koutsunis' shot on the left and mine on the right .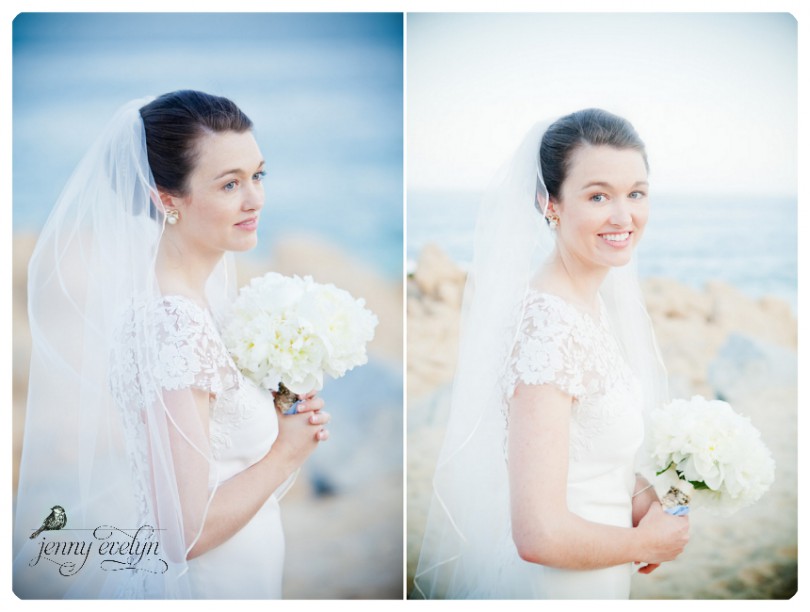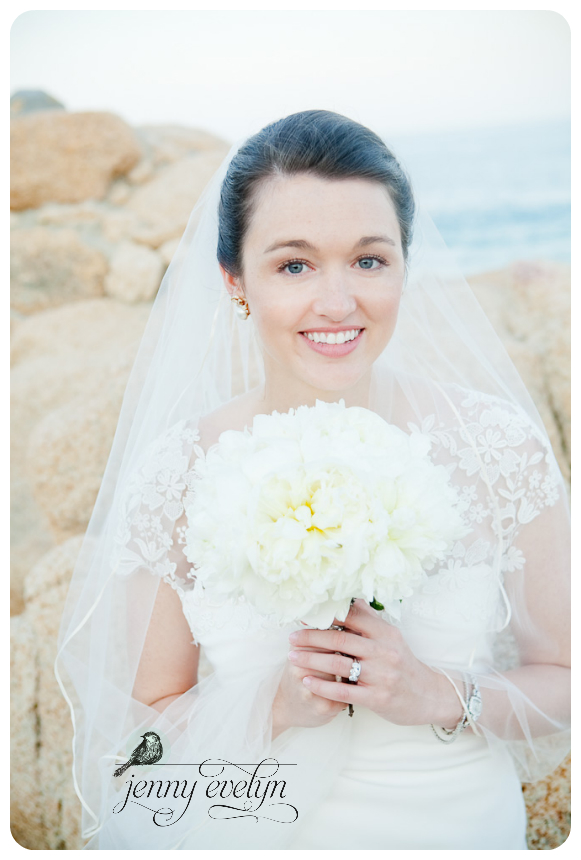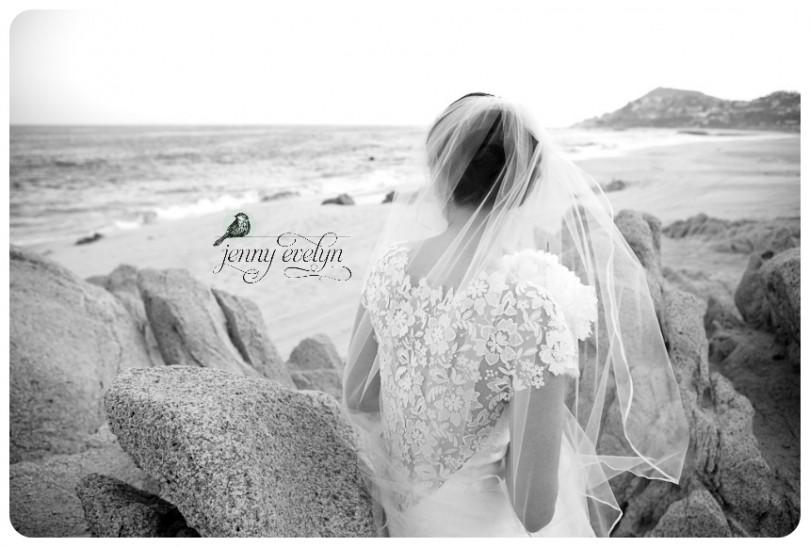 Audrey's gown is one of my all time faves!  The back of it was gorgeous!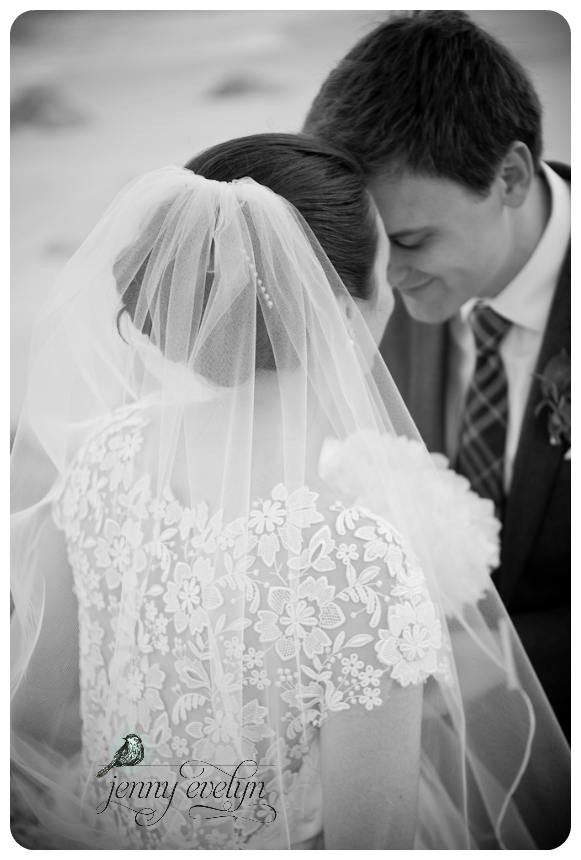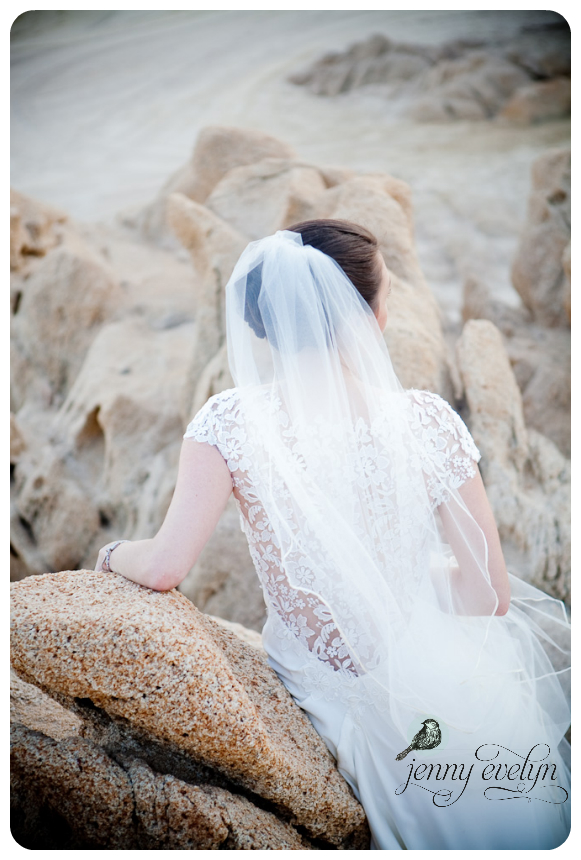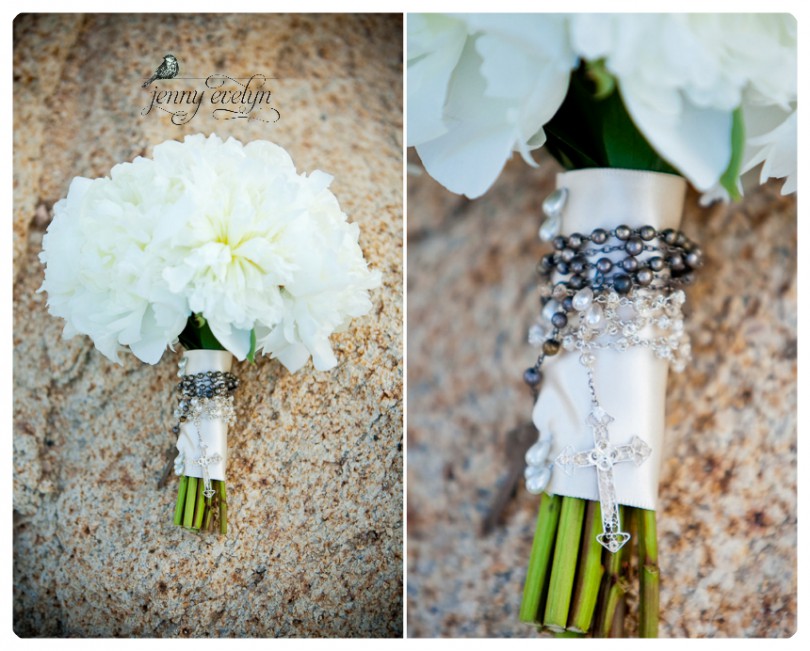 Had to take a few under the veil.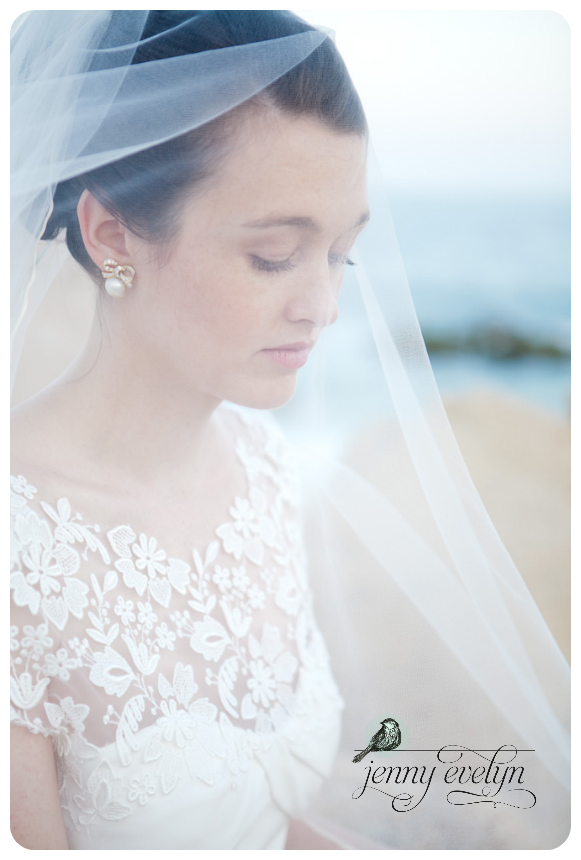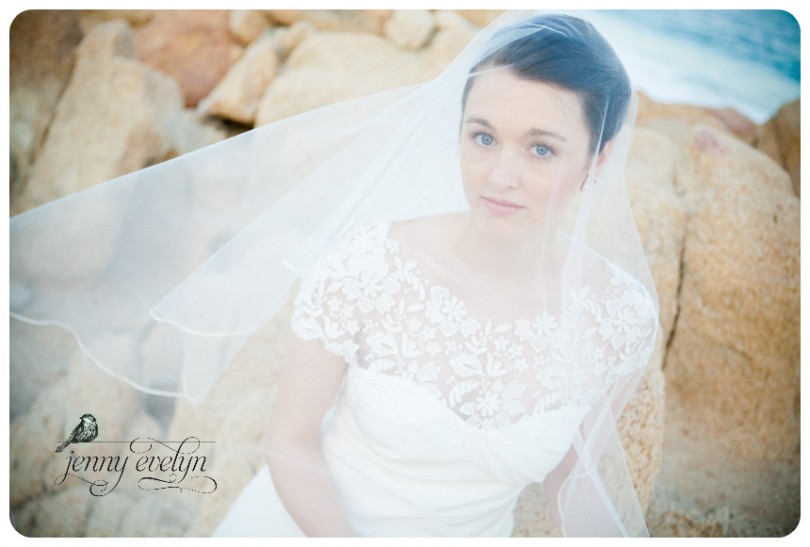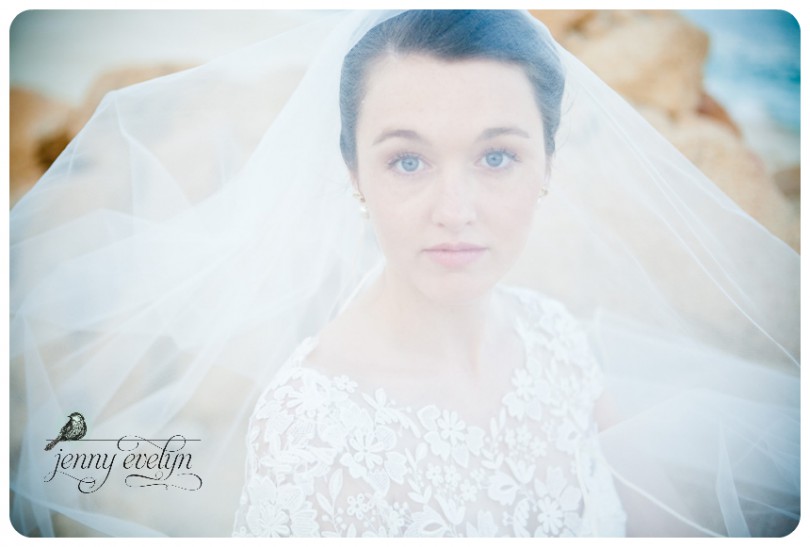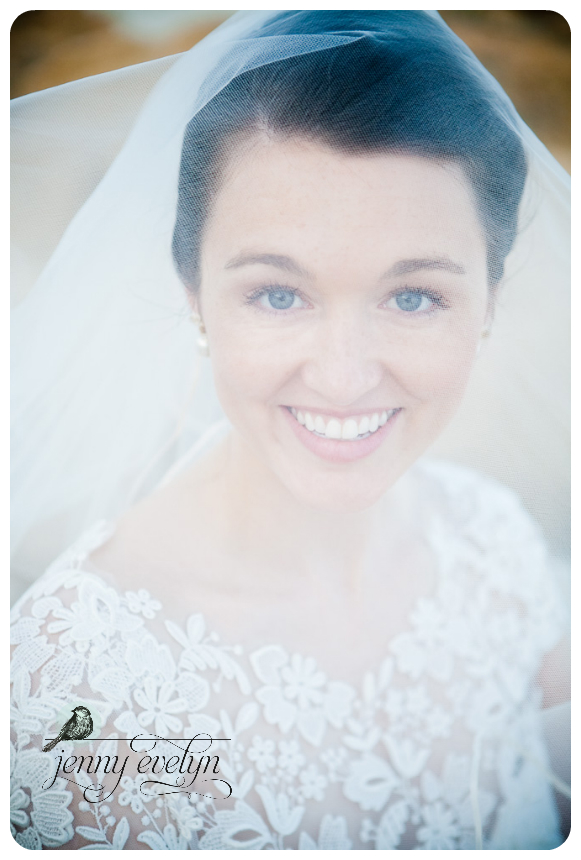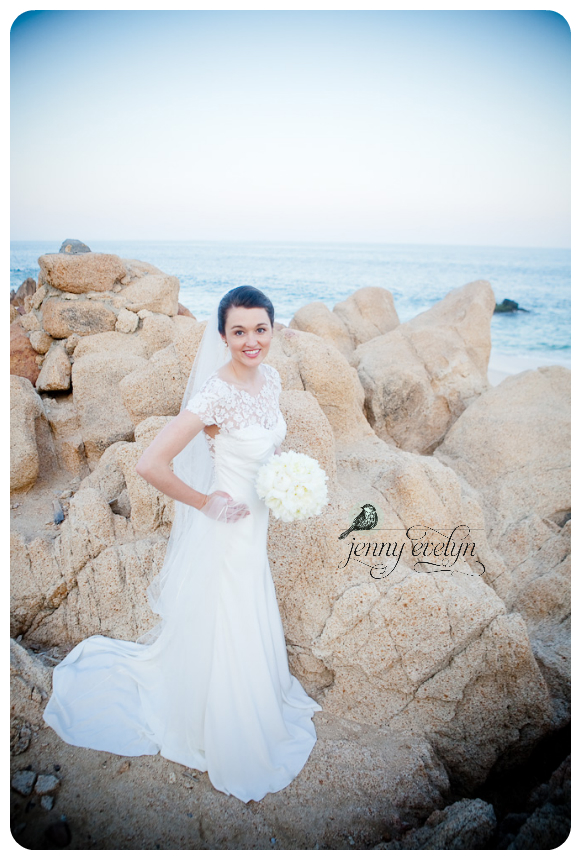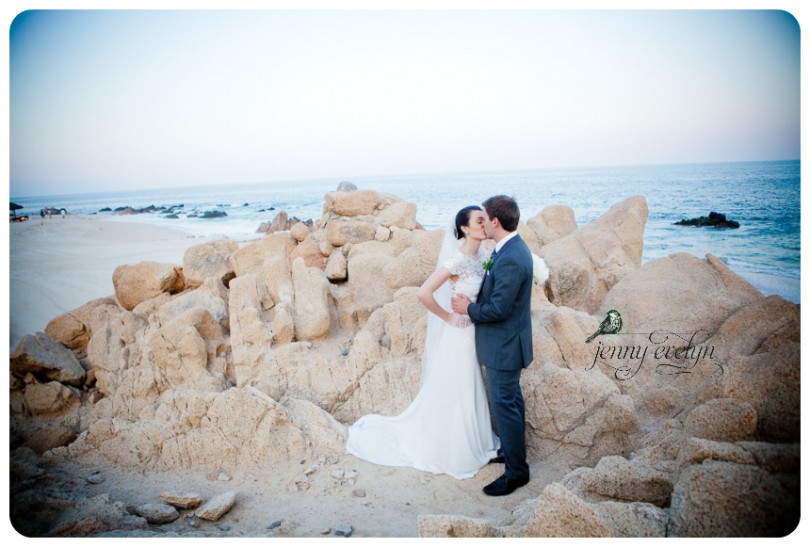 We went on a little golf cart ride around the grounds of the One and Only!  There are so many beautiful spots to shoot.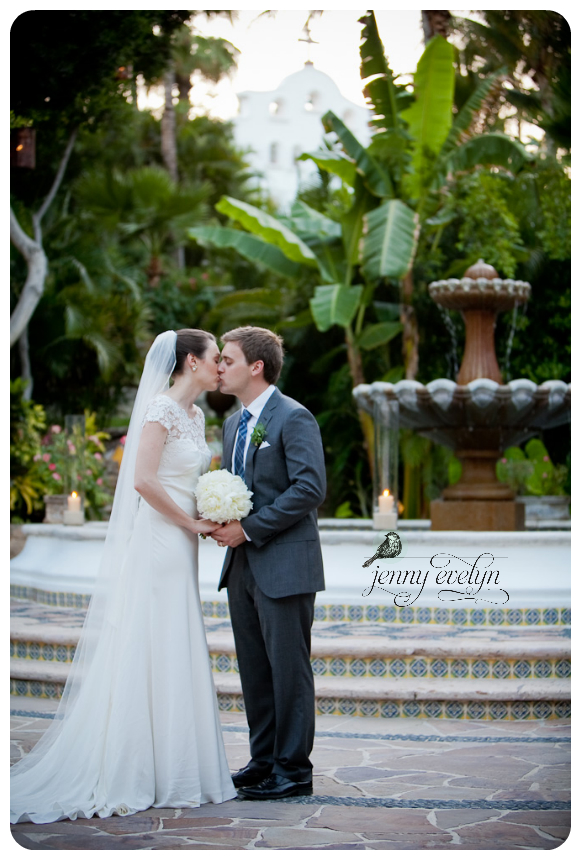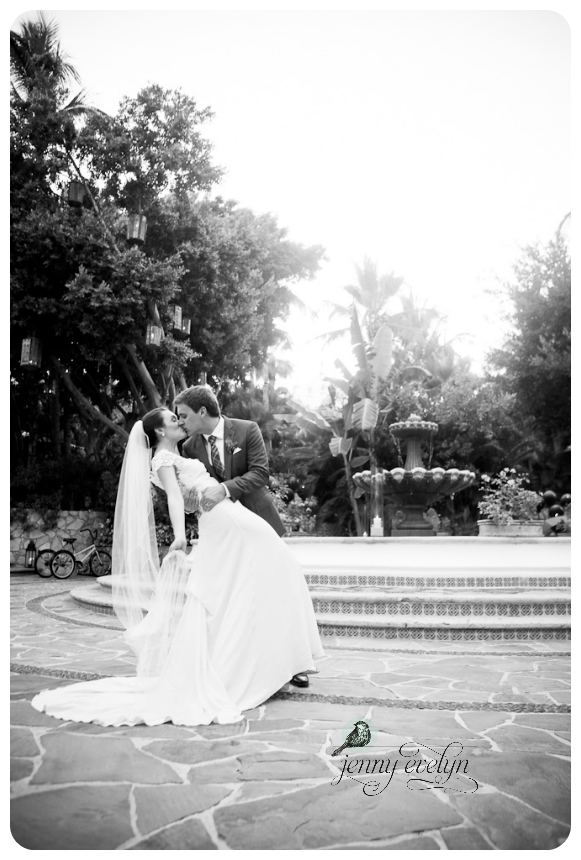 There was a beautiful chapel on the grounds of the hotel, and we had to get a few romantics there.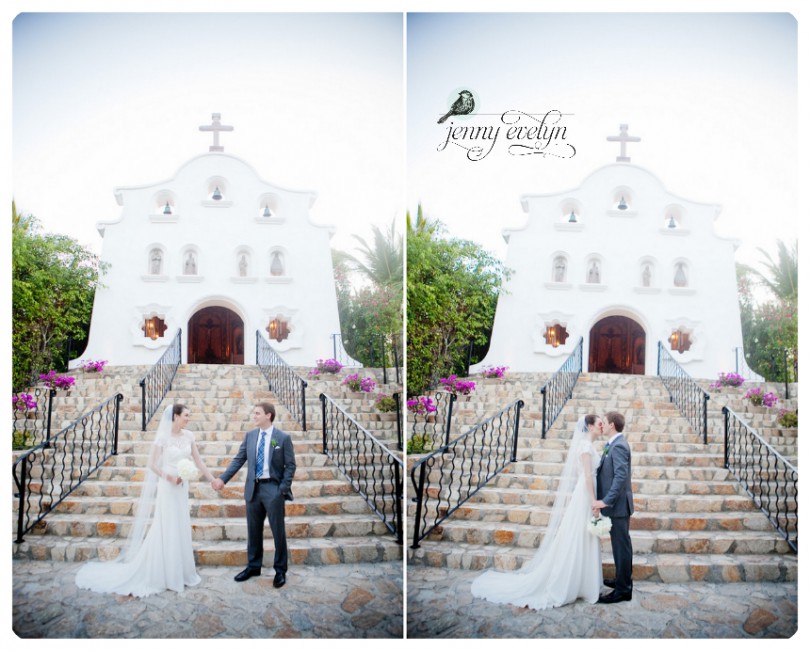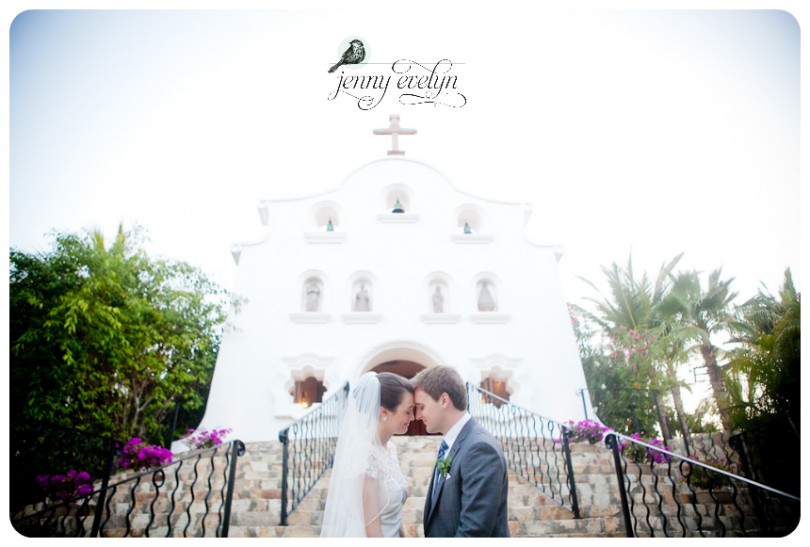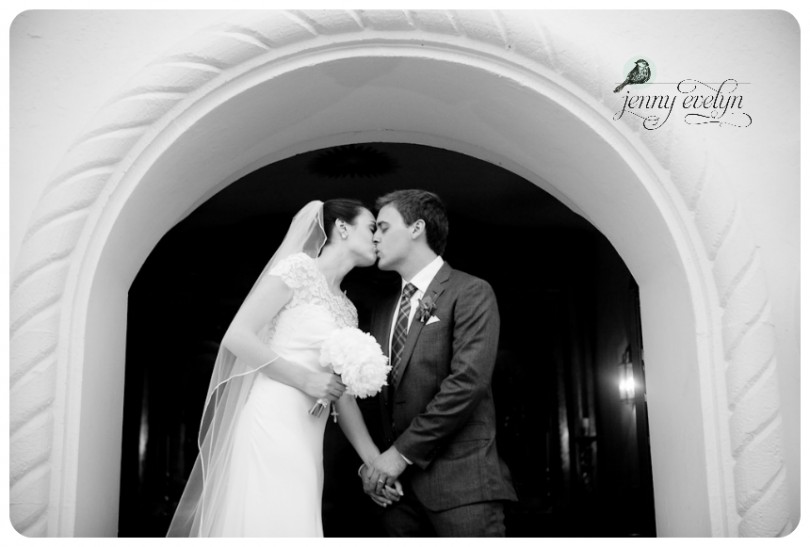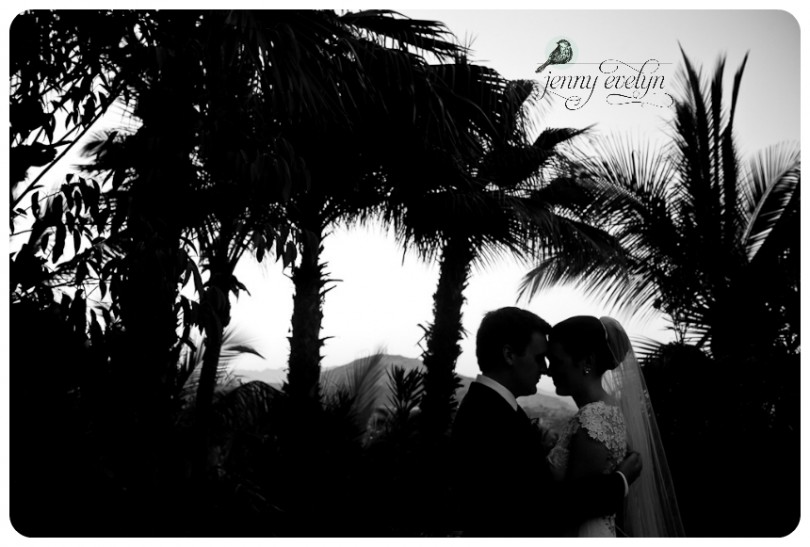 After the ceremony, the happy couple and their guests enjoyed a fabulous dinner overlooking the ocean, under the stars.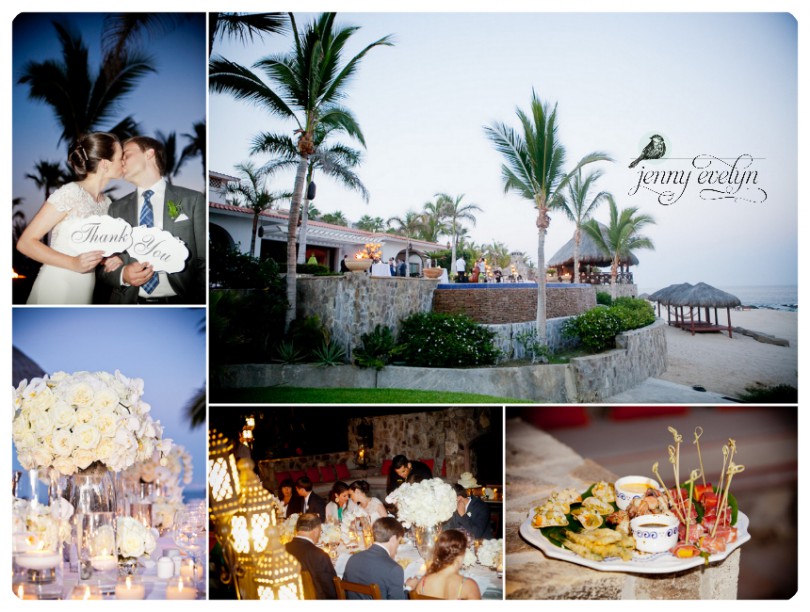 This dinner party was a dream.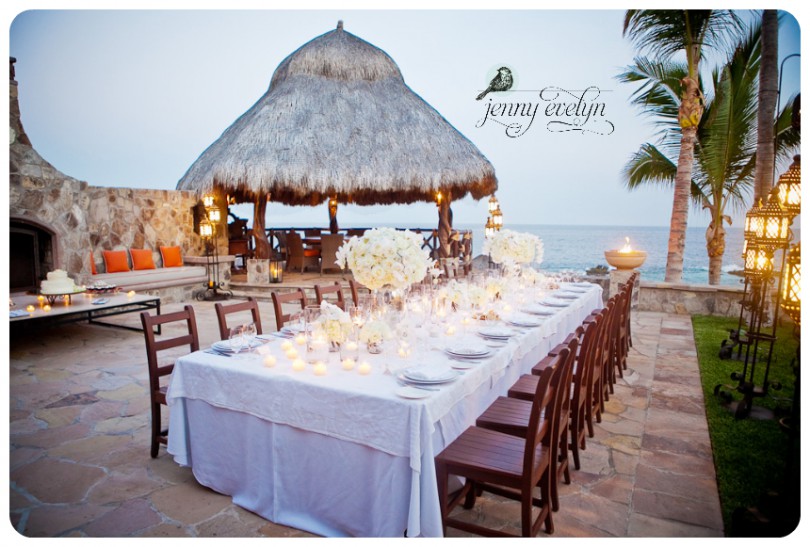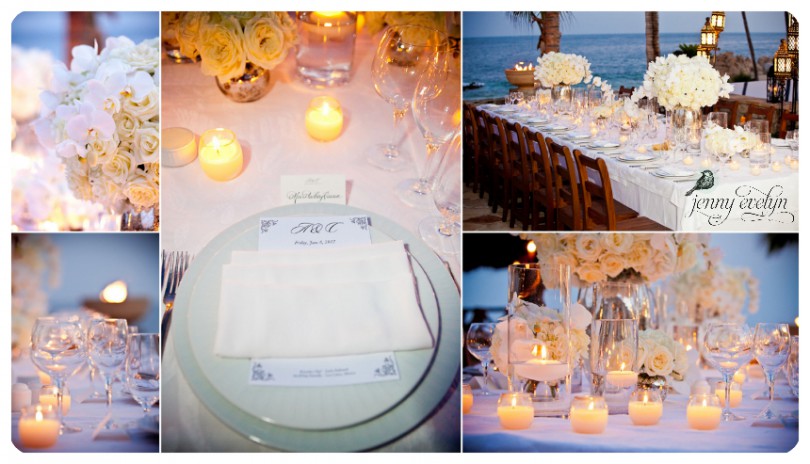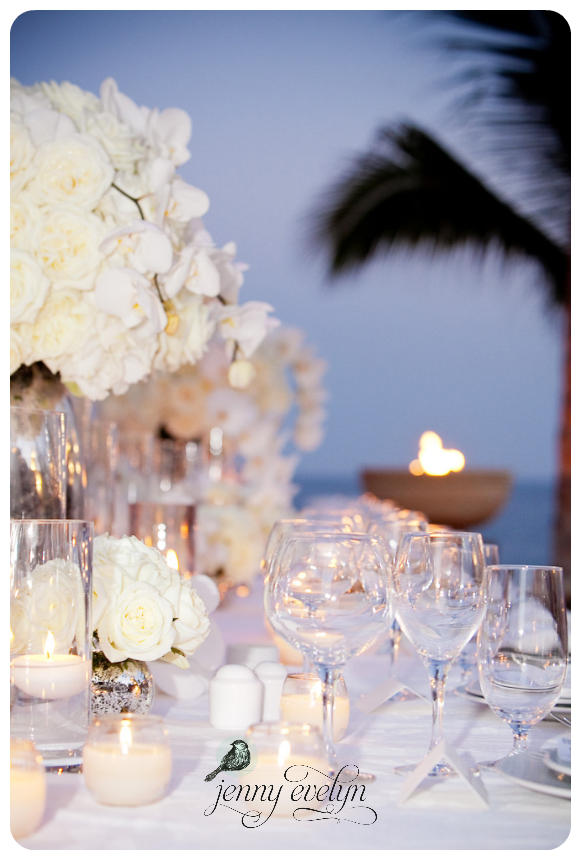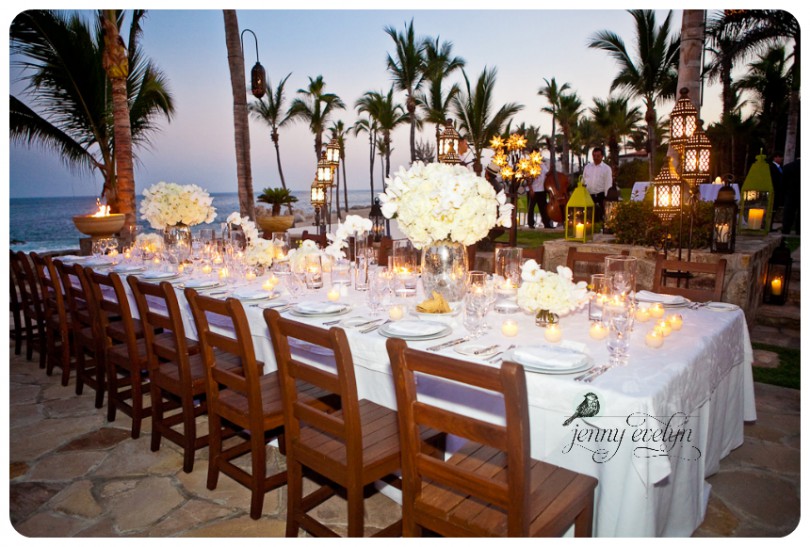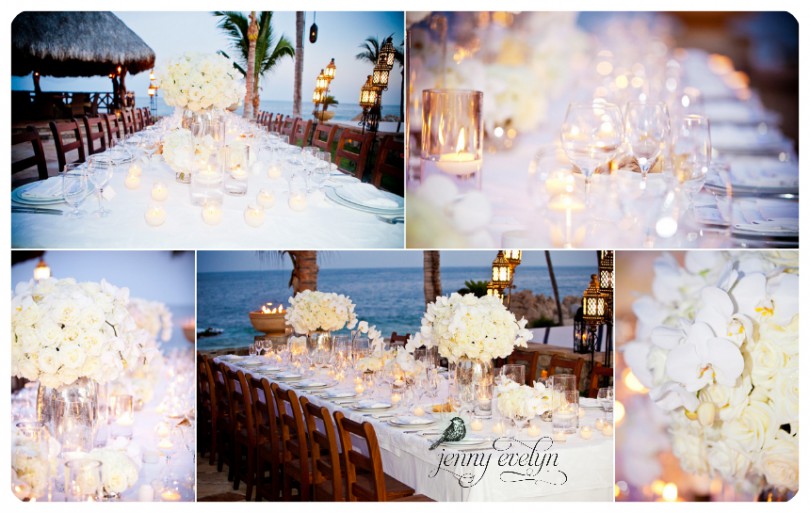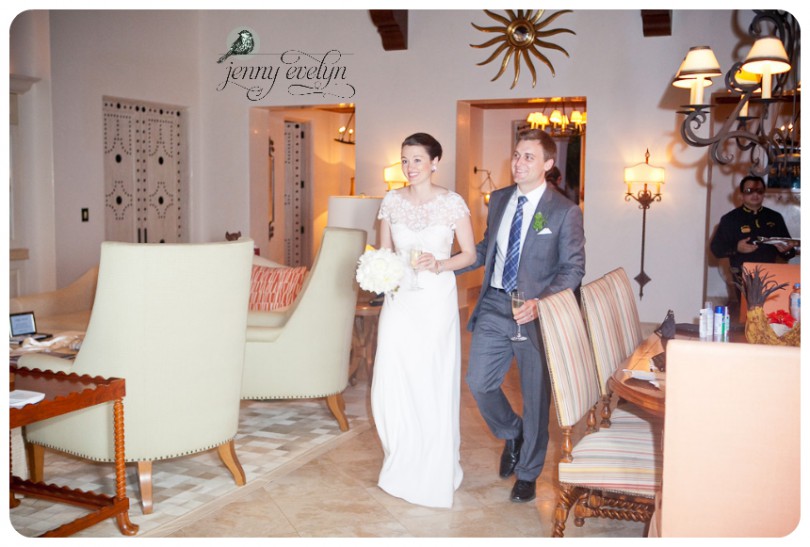 A little welcome toast from the new couple!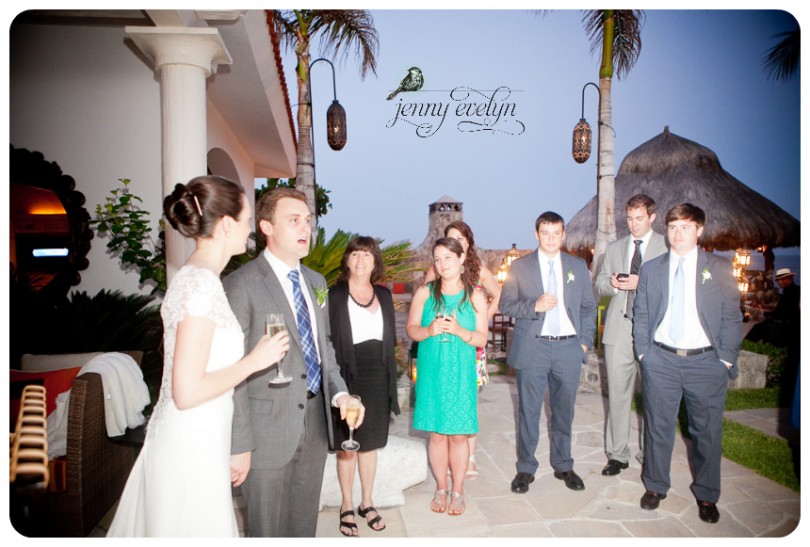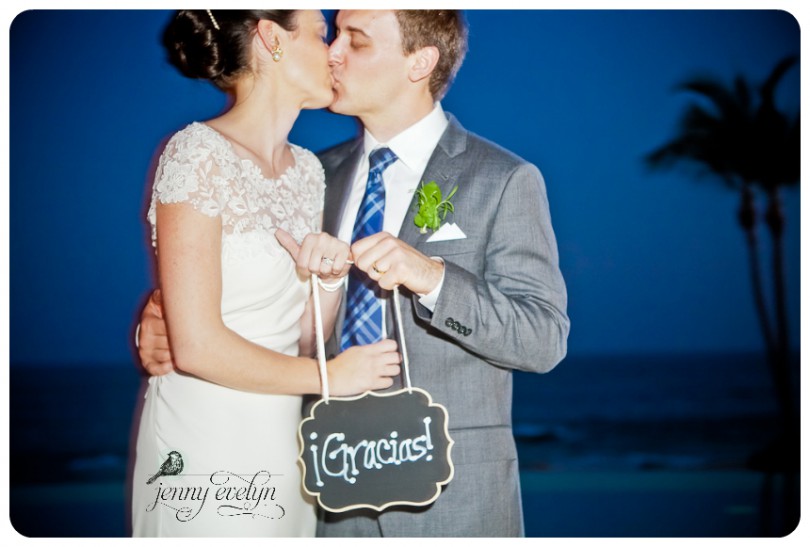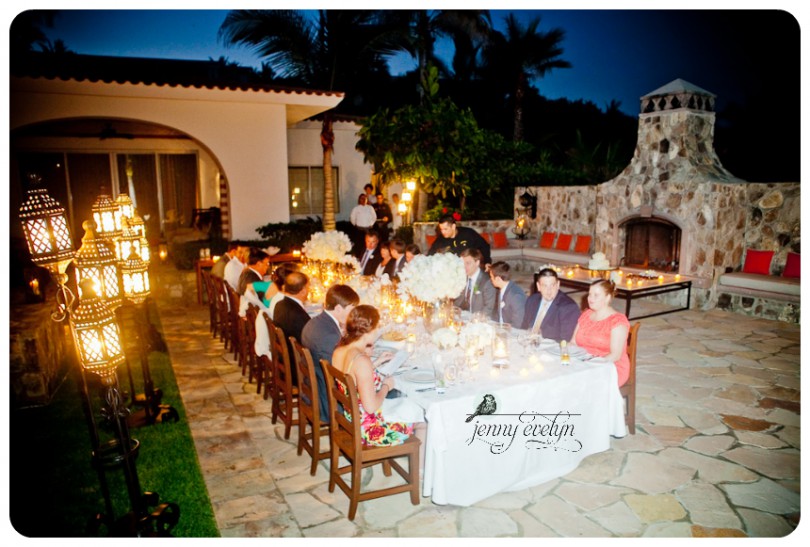 Dinner under the stars with some amazing live music.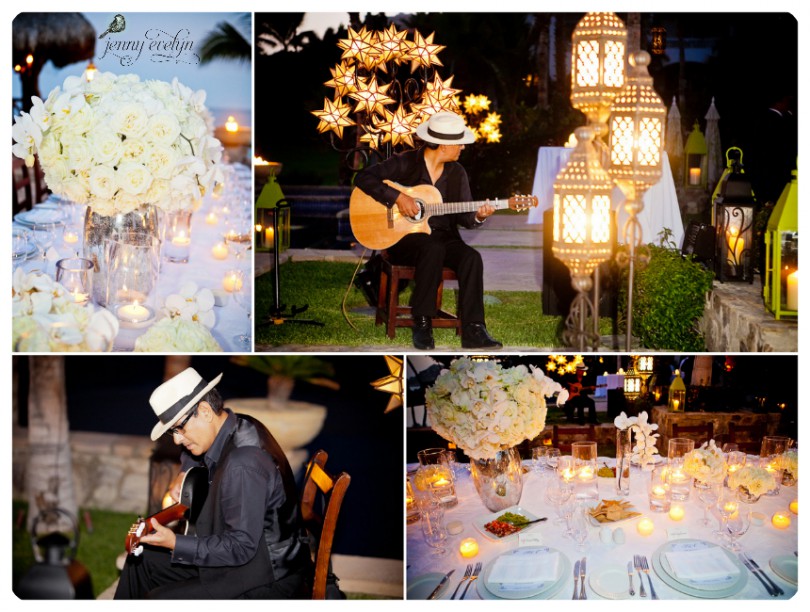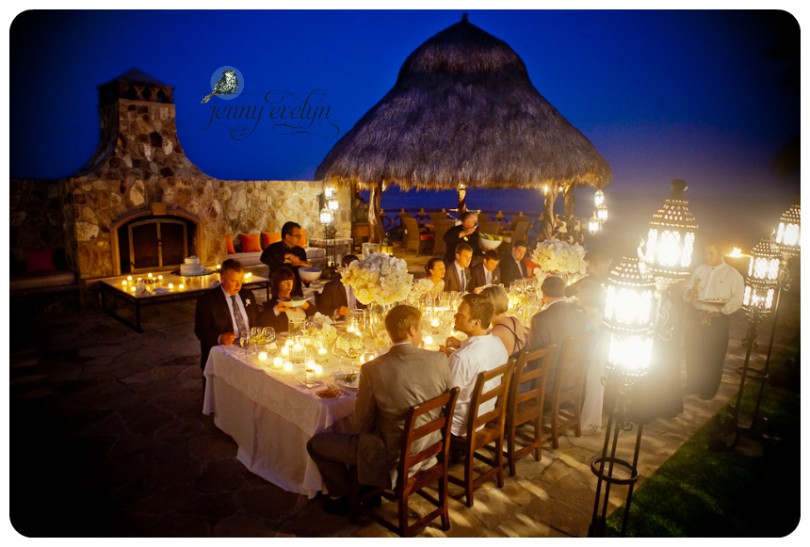 Audrey and Cody's guests made some really sweet speeches at the dinner.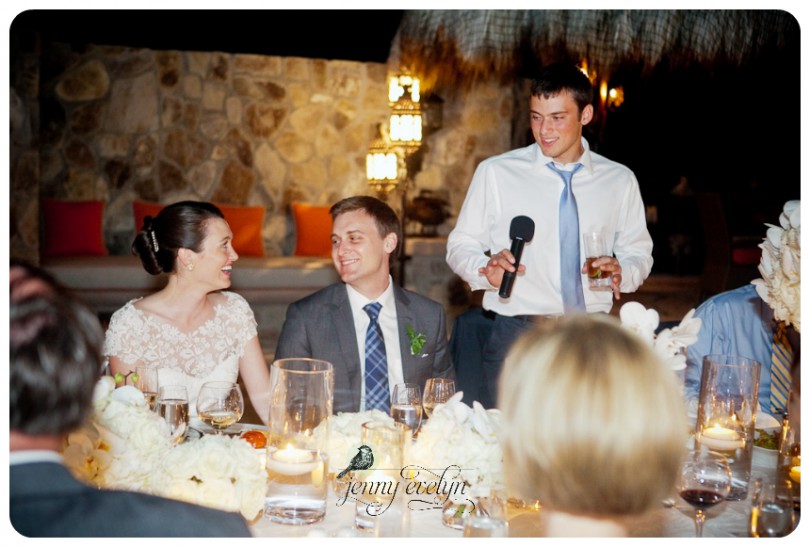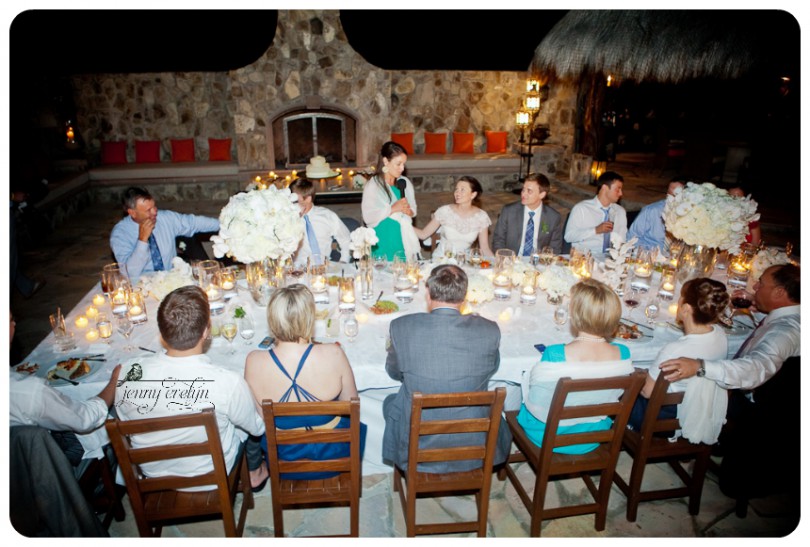 Sutton brought everyone to tears!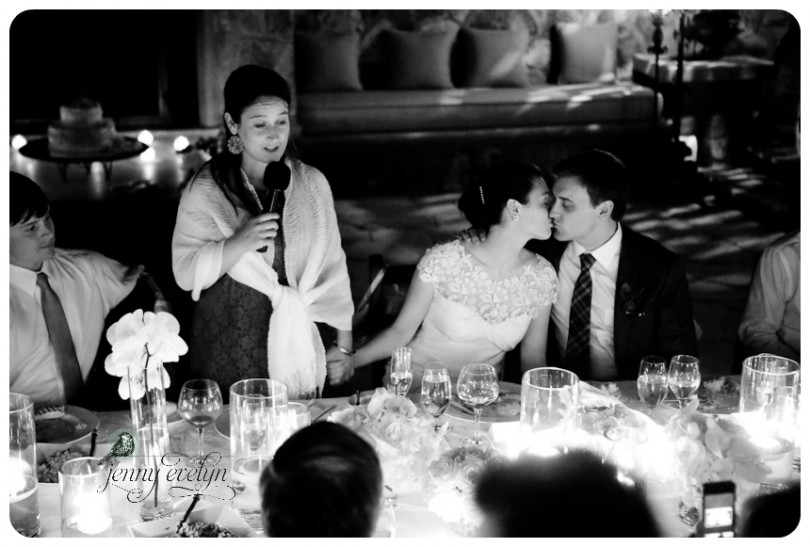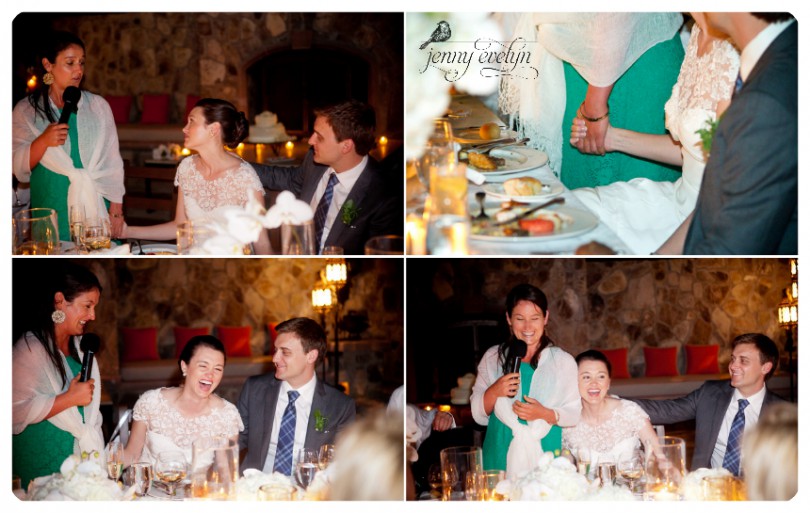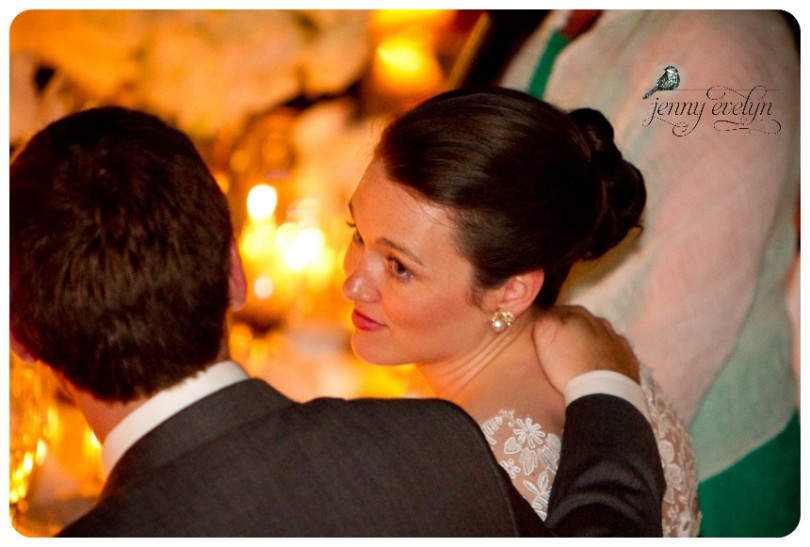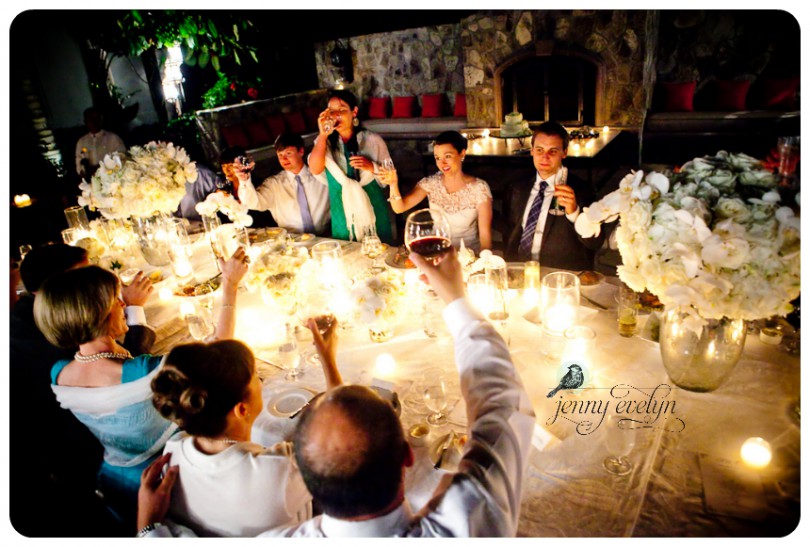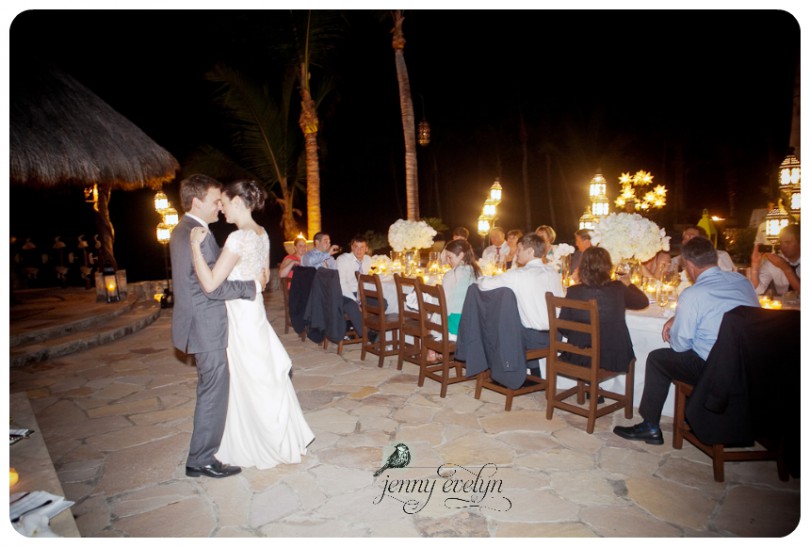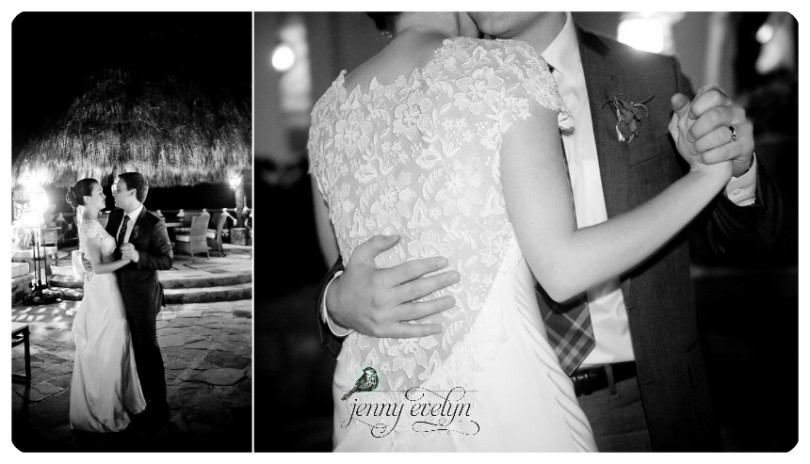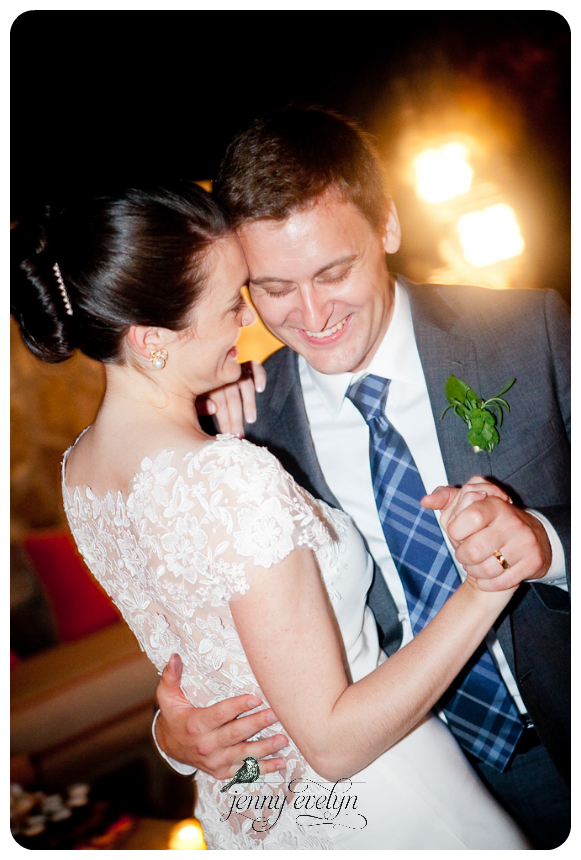 Sooo sweet! The Meyers are in their 30th year of marital bliss!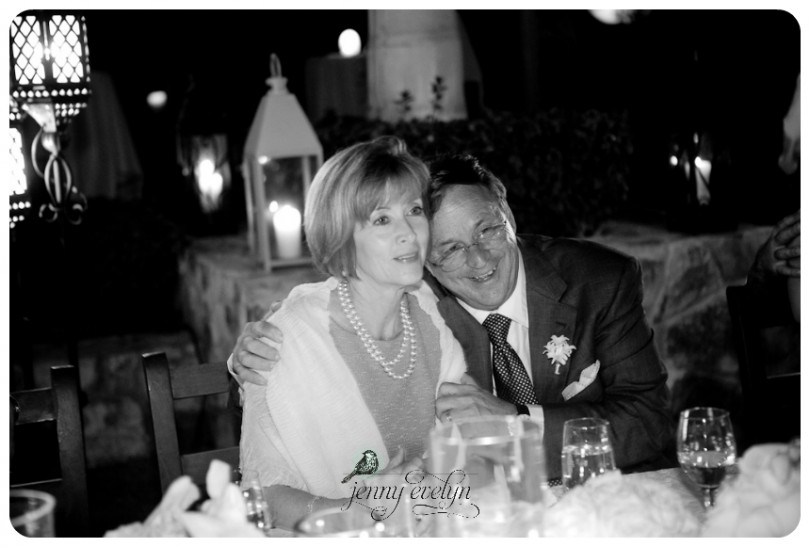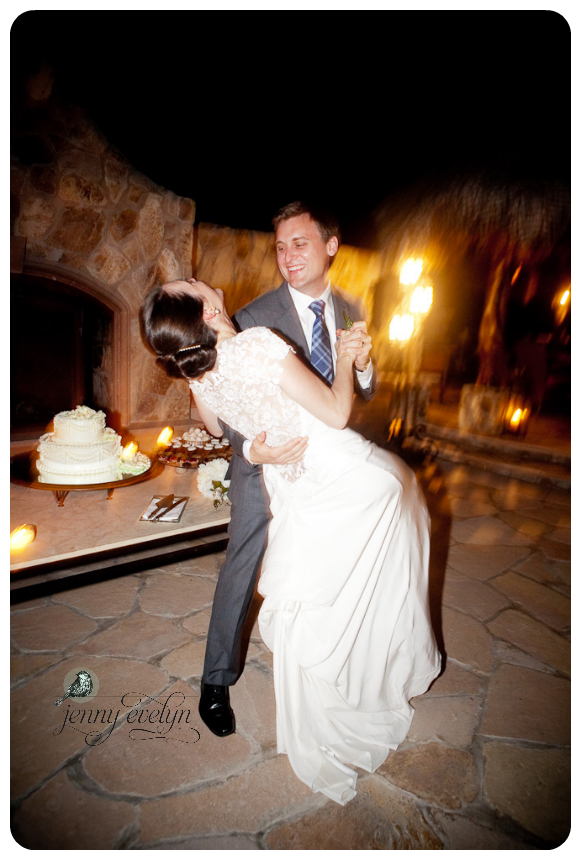 Another amazing toast from Daddy.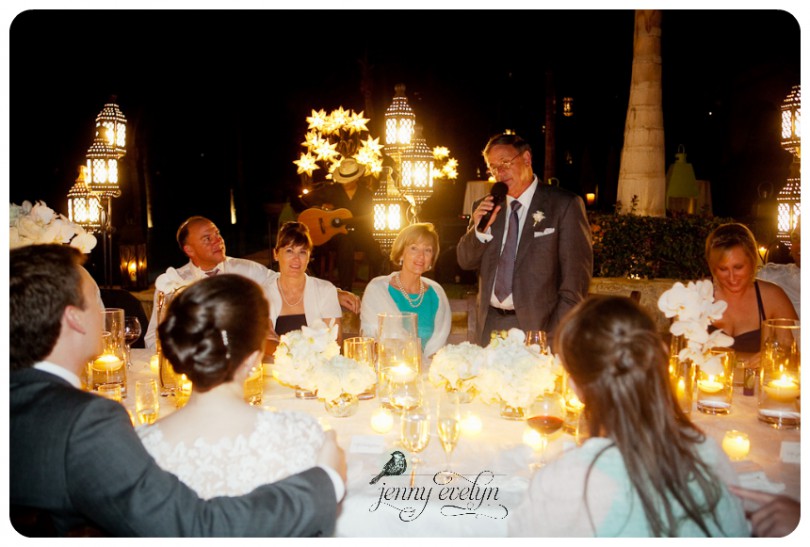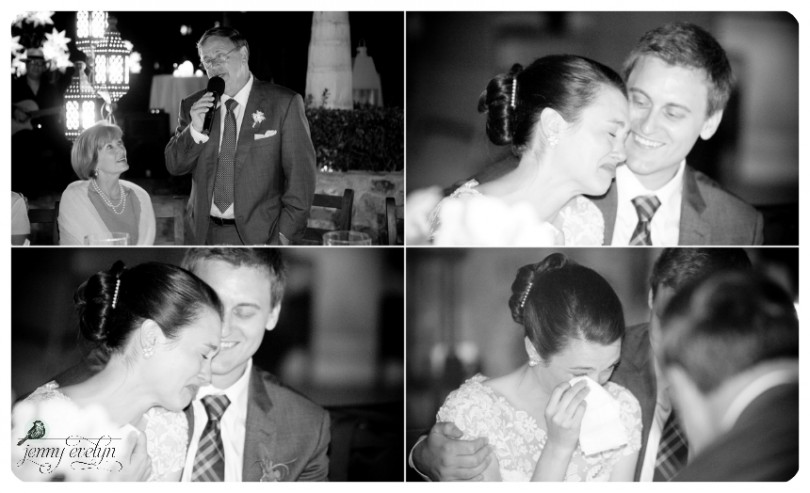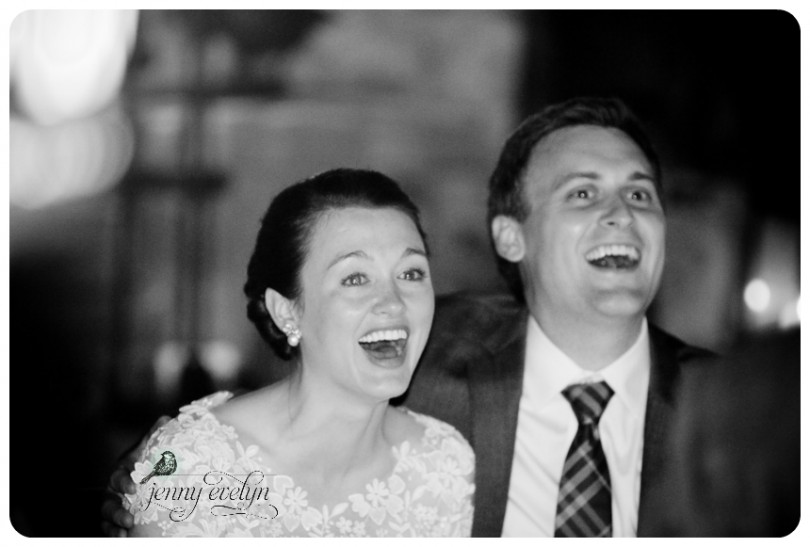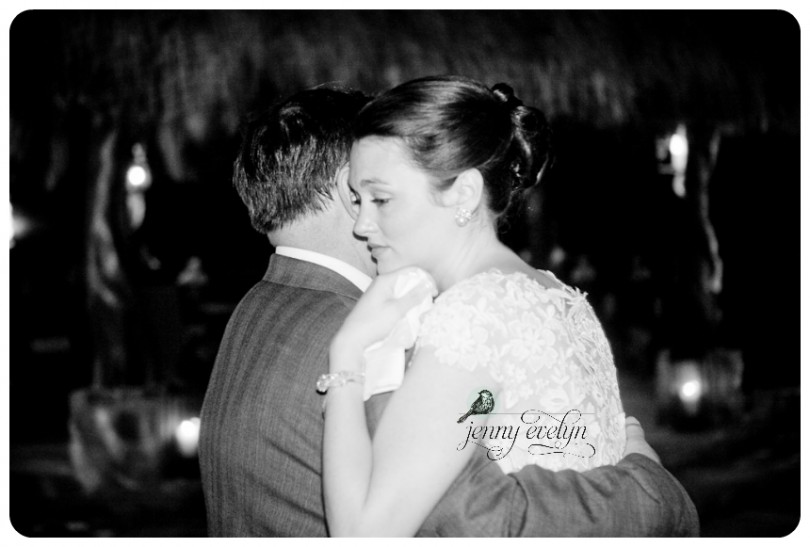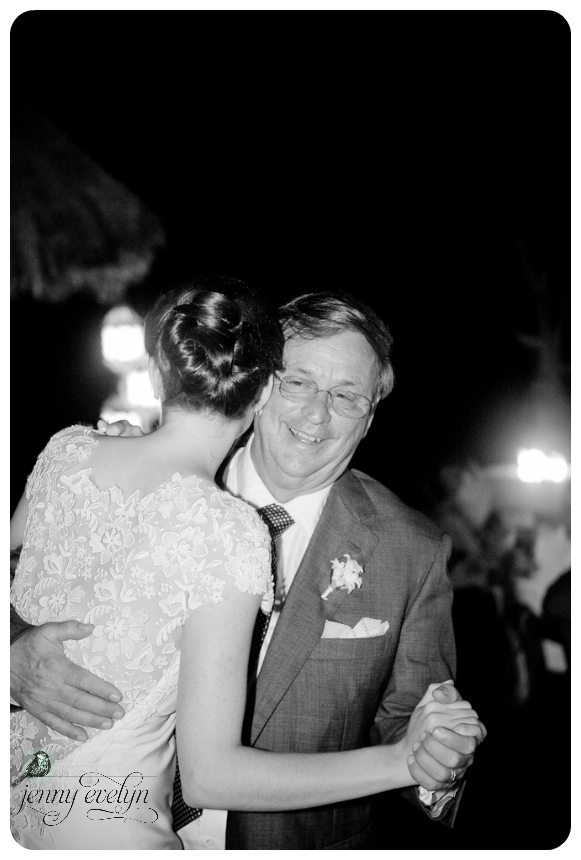 He had to give her another flower for her hair.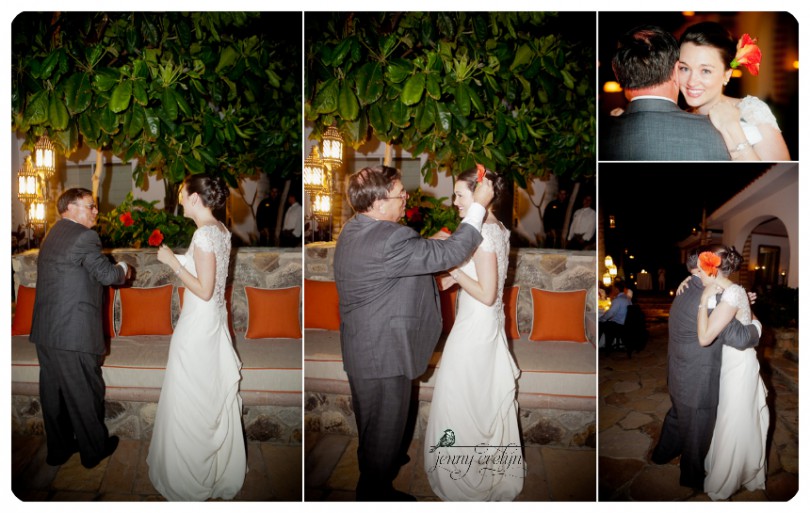 The cake that was designed by Audrey's mother and looked similar to their wedding cake.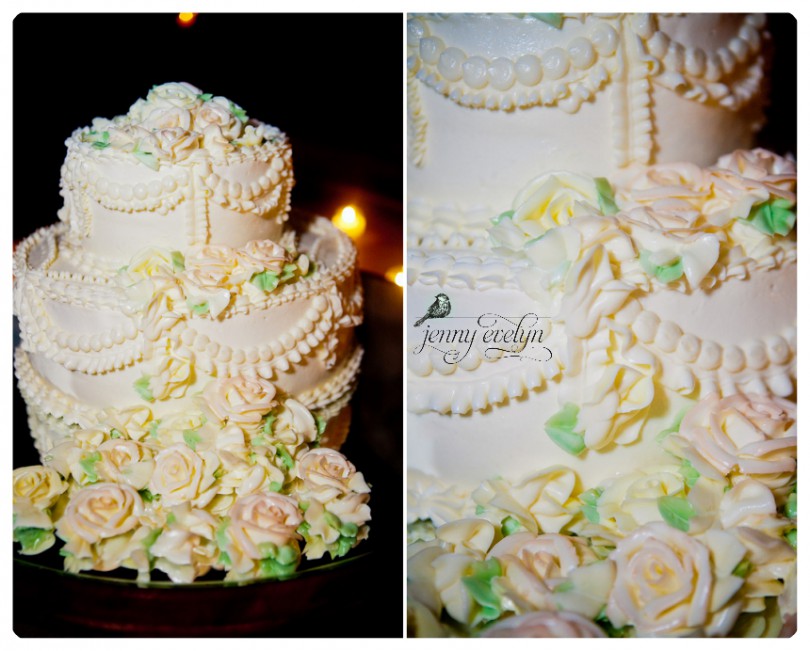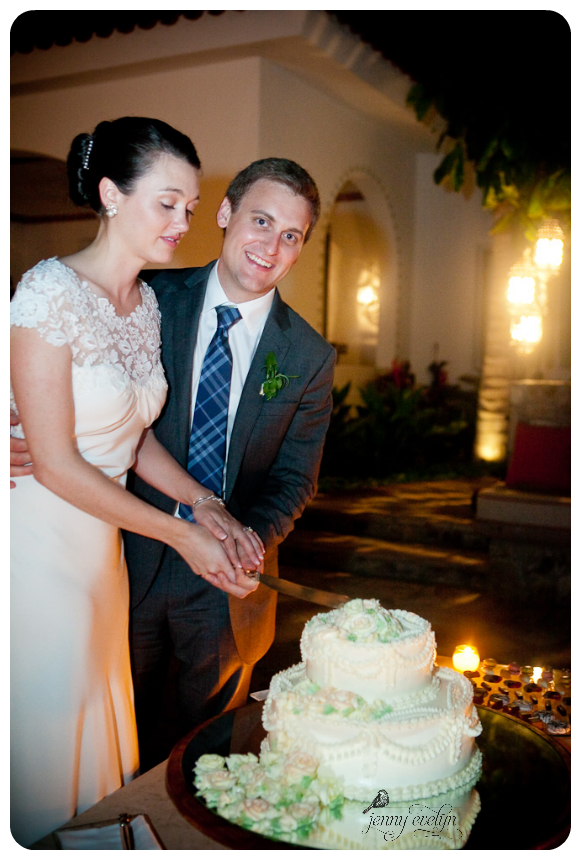 Cody and Audrey's dad, showing off their matching monograms and wedding bands.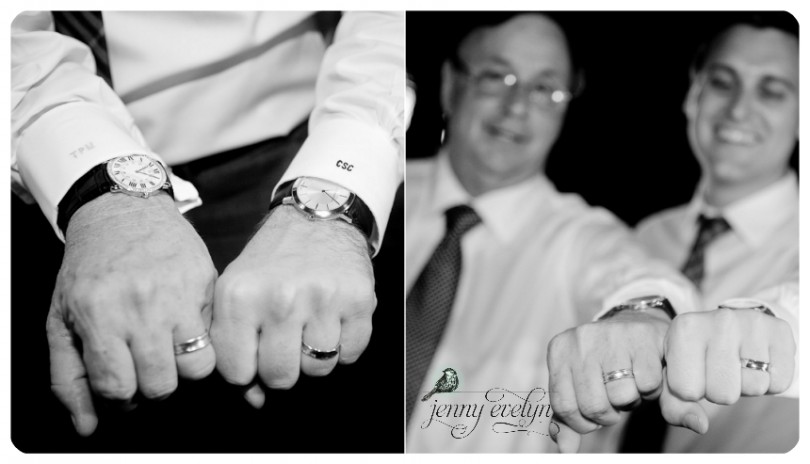 I am pretty sure this is the first time Cody really noticed the back of Audrey's dress when we were walking down the beach!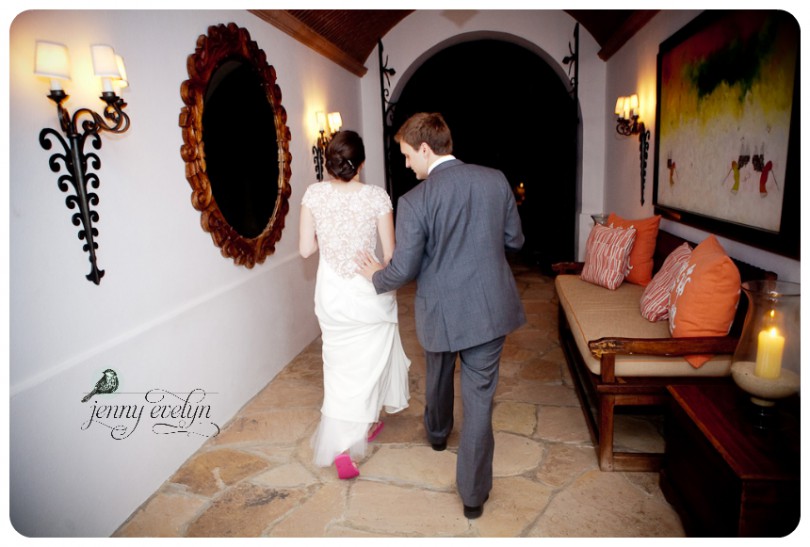 After dinner, we headed down to the beach to release wish lanterns.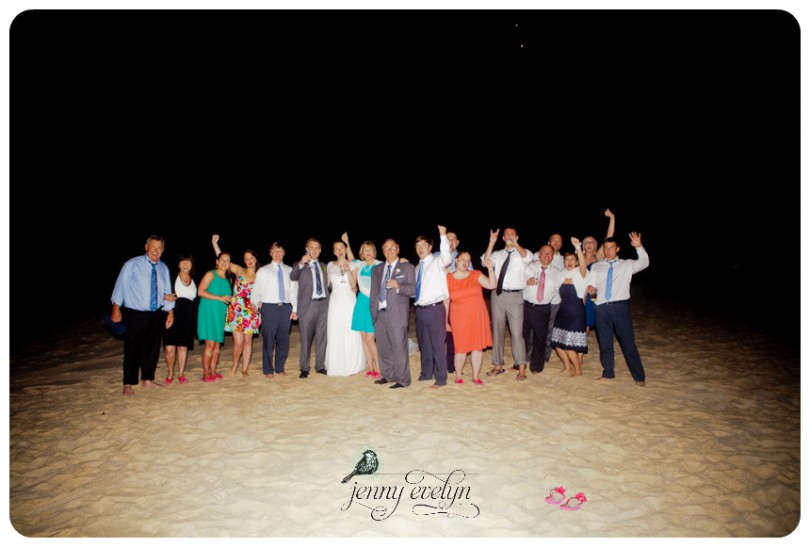 The lanterns were beautiful, but they didn't exactly go according to plan.  The ocean breeze took some of the lanterns a little off course.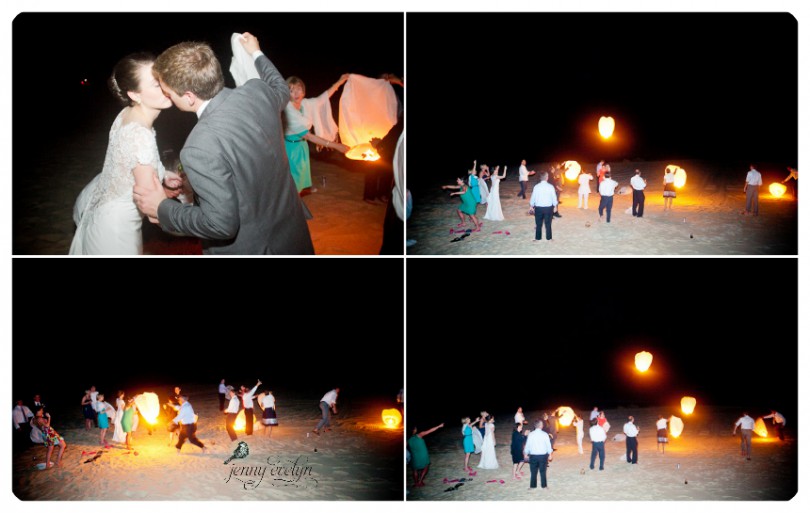 Audrey and Cody ended the night with a kiss under the stars.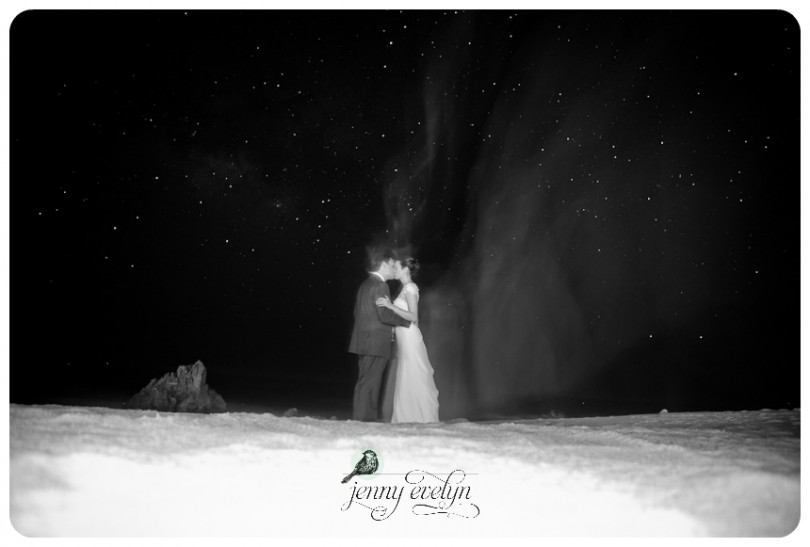 We had to get a couple shot!  It was truly an amazing experience, and both Judit and Ernesto made the day so special I had to get a shot of them too.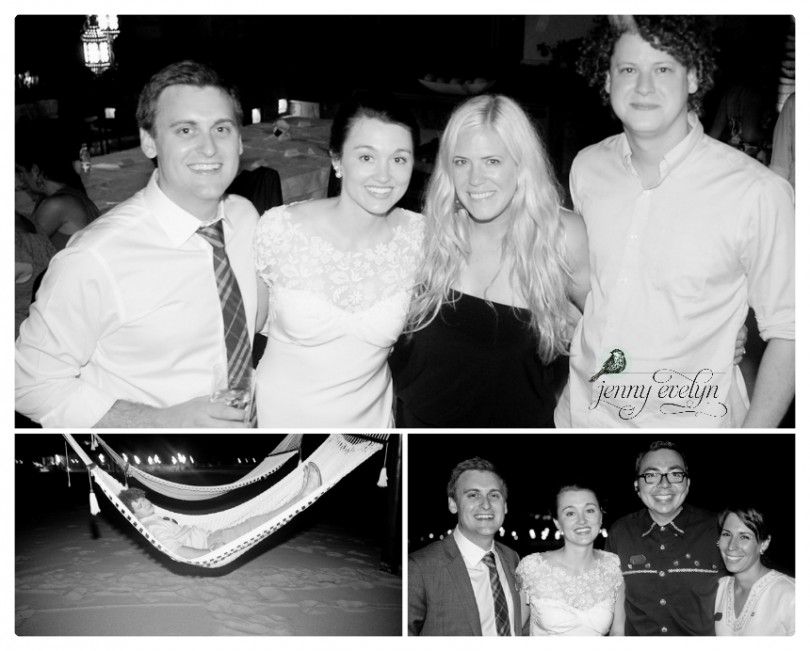 Audrey and Cody, thanks for a fabulous Mexican getaway!  And thank you for sharing your special day with us!  Can't wait for October when we shoot back state side at their reception with friends and family!
Jenny Evelyn