Baby Birds: Lucy and the chickens
November 20, 2012 |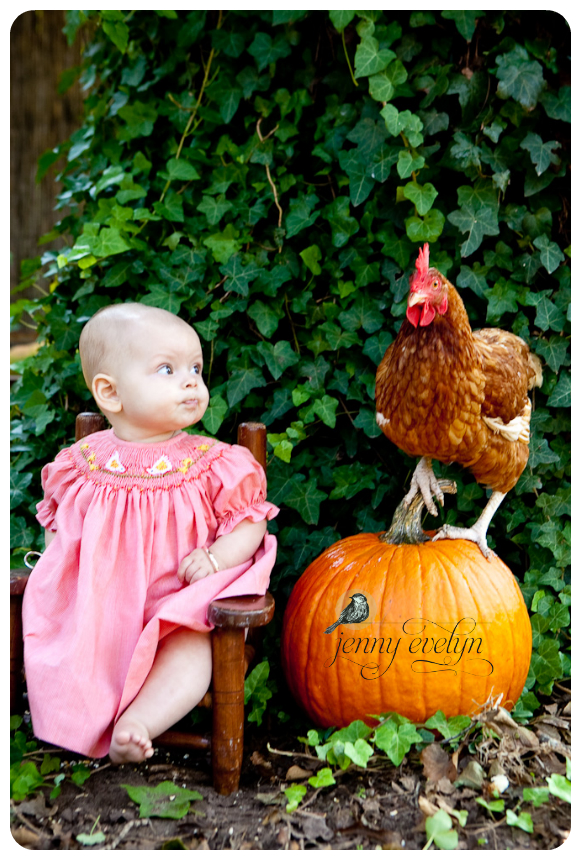 It's chicken week here at Jenny Evelyn! We are celebrating chickens because 1. I love chickens and I will use any excuse to blog about them and photograph them. 2. It's Thanksgiving week, and I'm thankful for my chickens, and 3. I have a fun announcement about a picture that was published recently, but more on that later. So when it was time for baby Lucy's 6 month shoot, and Lori (her mom and my office manager) brought her over in an adorable smocked chicken dress, we had no other choice. Lucy's shoot would have to be the chicken shoot! Before I show you all of the chicken adorableness, we took a few shots of Lucy in the front yard among the fall flowers.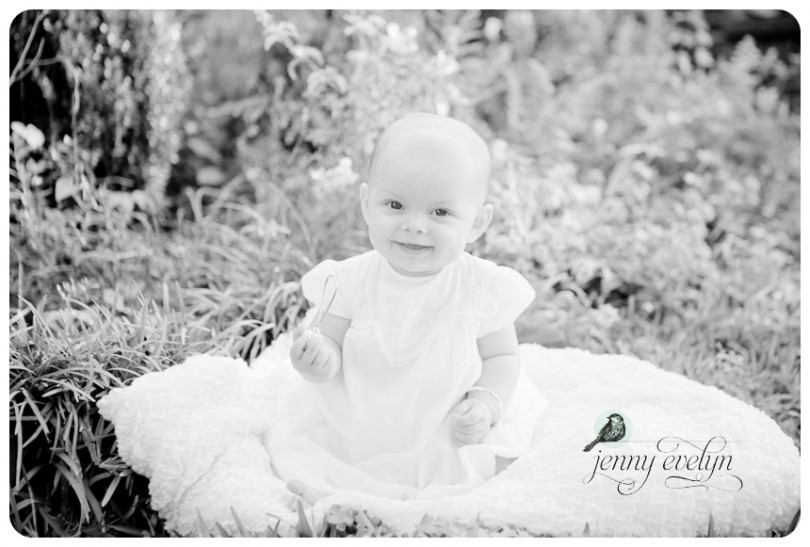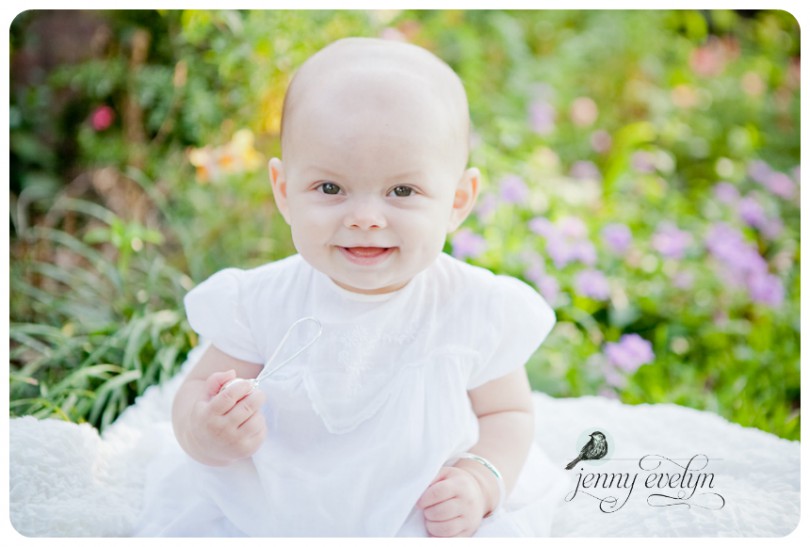 Lori is very sentimental, and in a way this shoot honors her grandparents. Lucy is wearing a dress that was handmade by Lori's grandmama for her aunt back in the 1940s.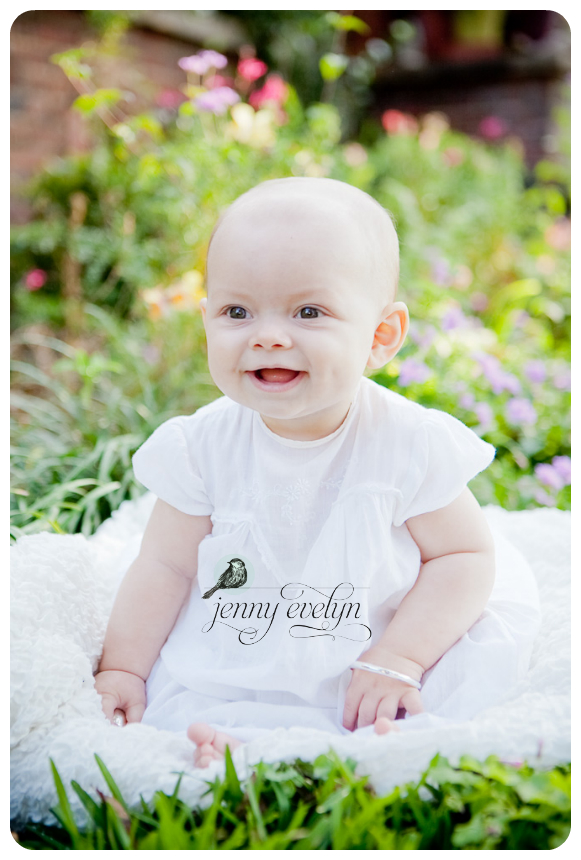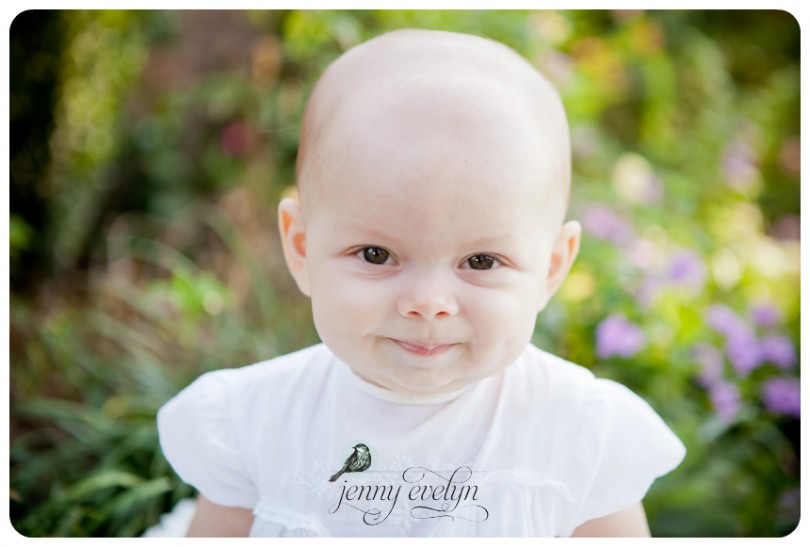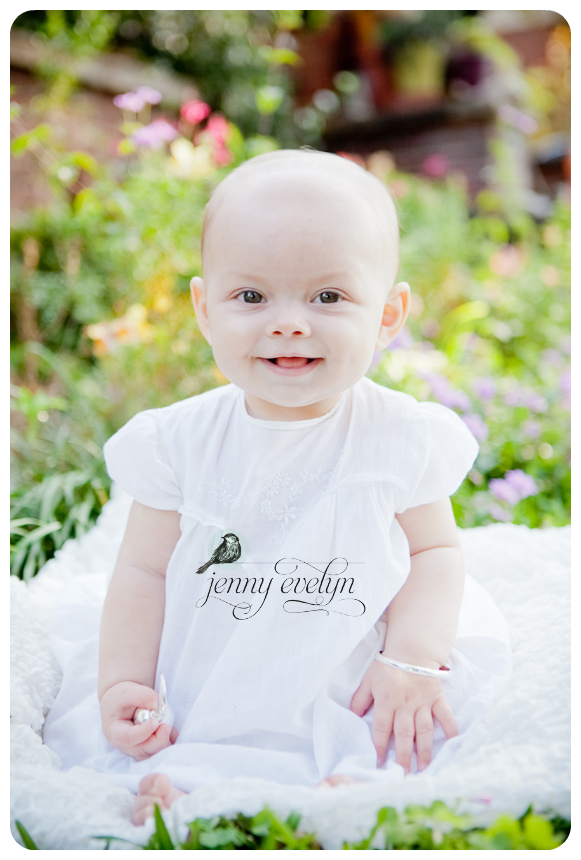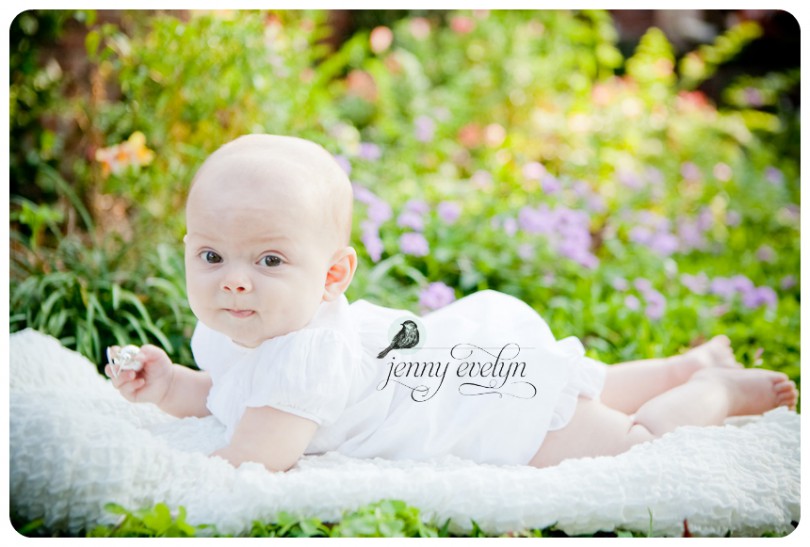 Kenzie was there to supervise the whole shoot from the porch.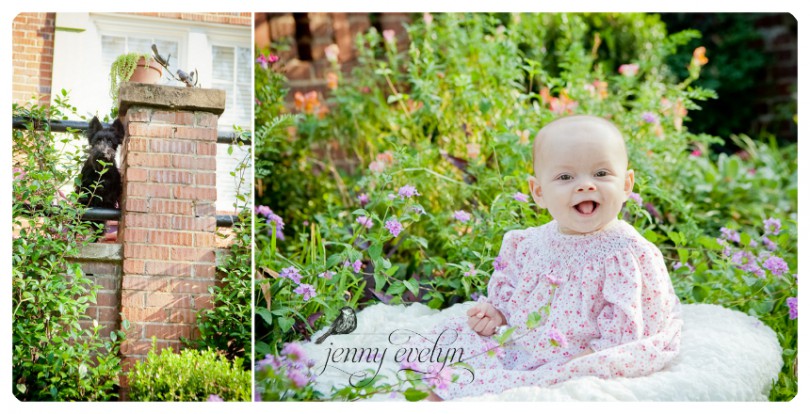 Love that sweet little smile.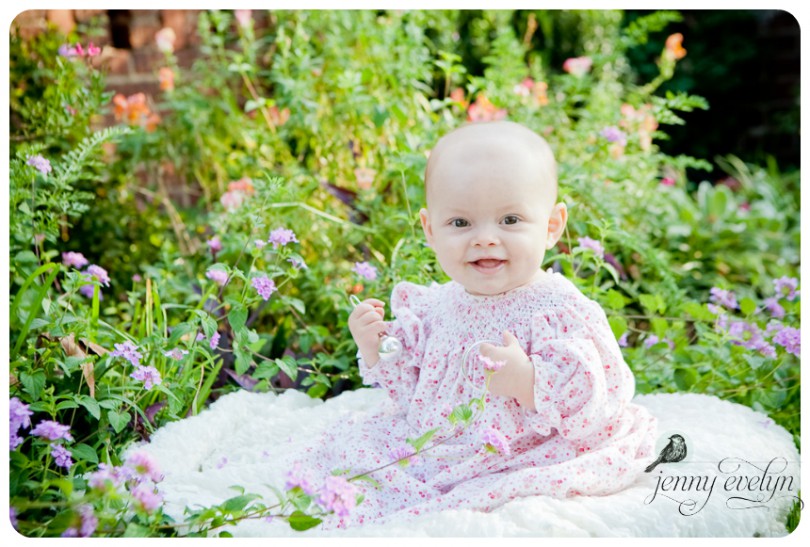 And now. . . the chickens!! Not only do I love chickens, but Lori's grandaddy had backyard chickens before backyard chickens were cool. Lucy is sitting in a chair that her grandaddy sat in when he was a baby, almost 100 years ago. He would have been proud of his little great-grandaughter smiling amongst the chickens!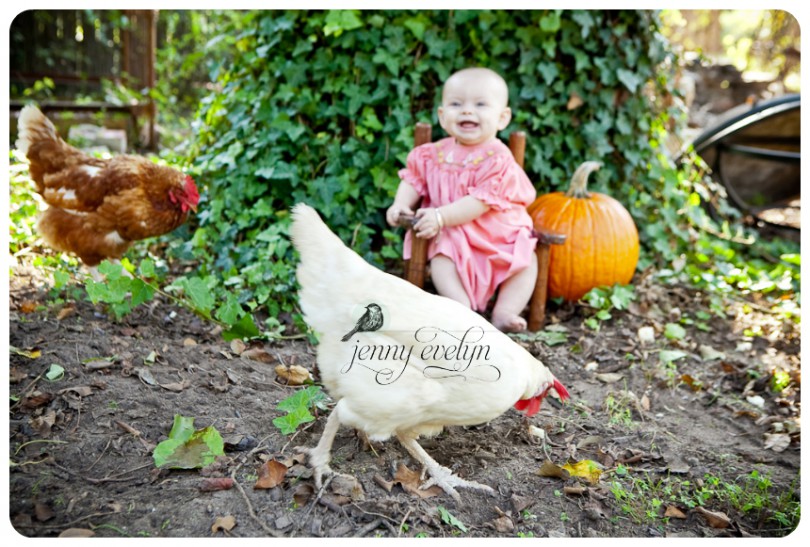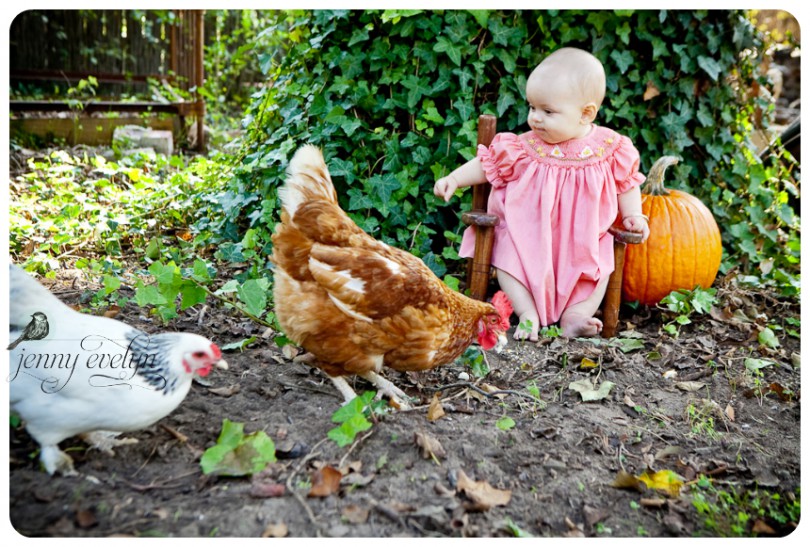 Rosemary is the best chicken model ever!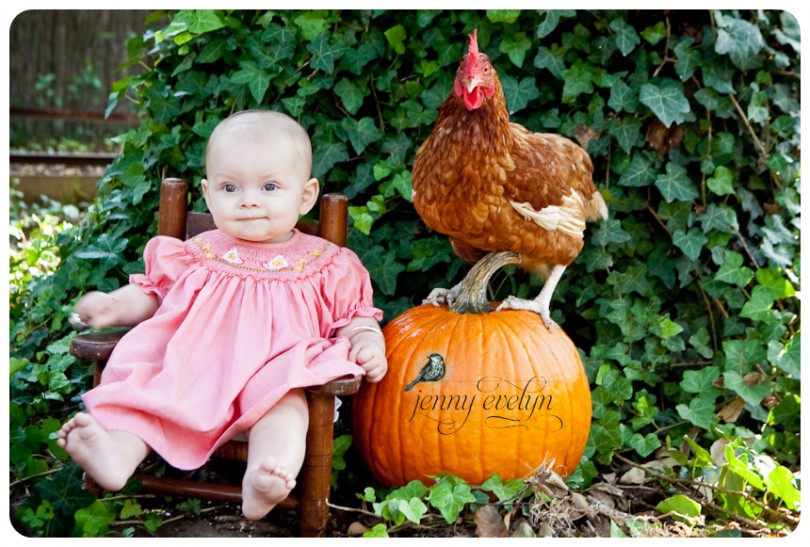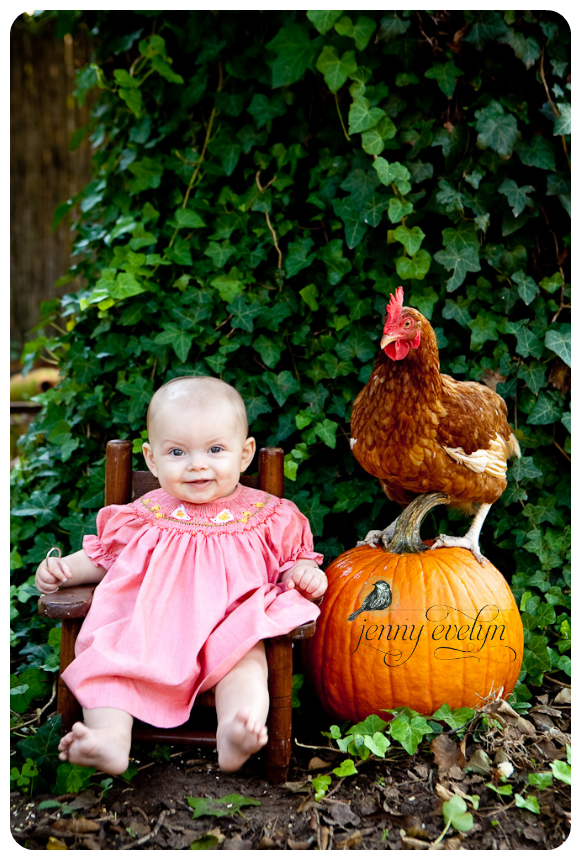 Sweetness!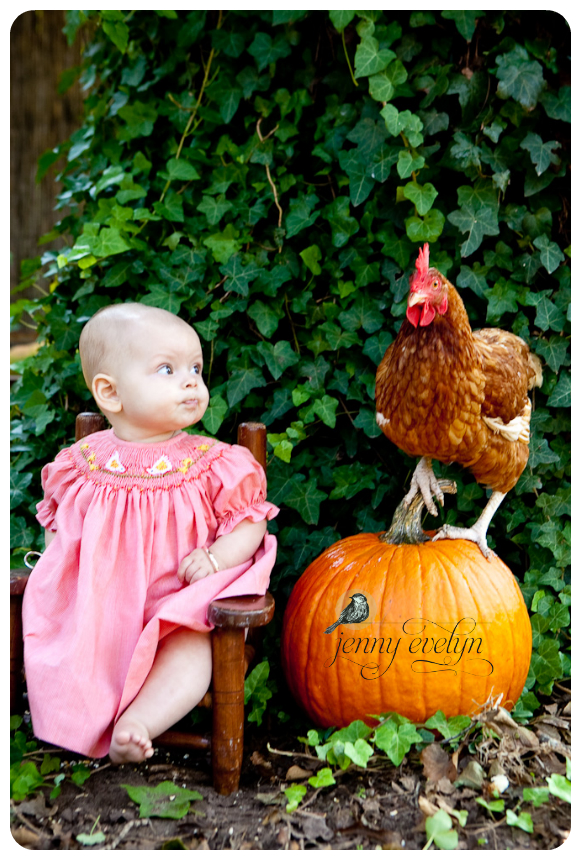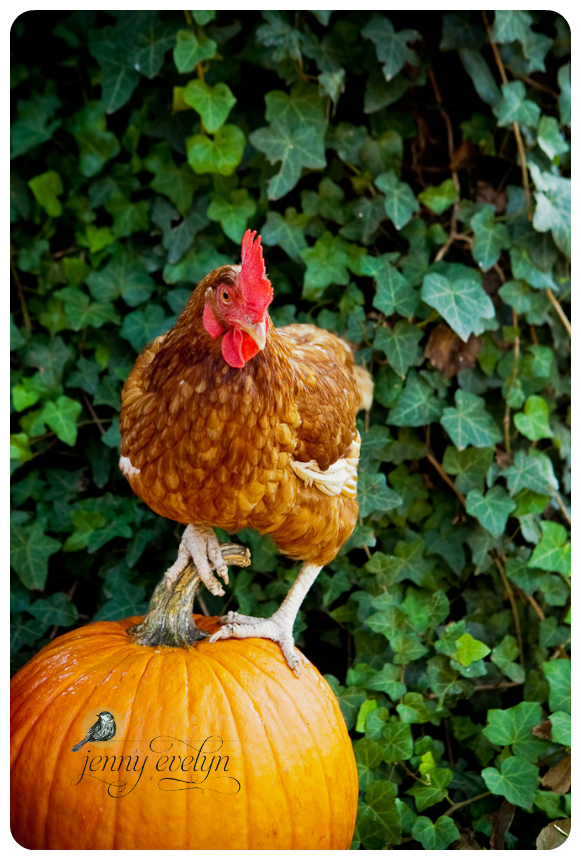 To see all of Lucy's pics, click HERE!
Comments are closed.