Allison & Joel: Classic Southern Wedding, Macon, GA
May 22, 2014 |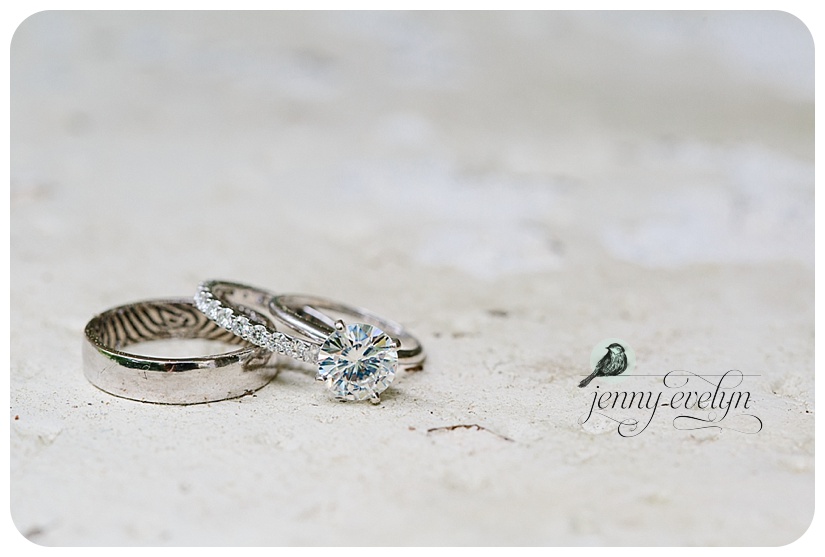 Allison and Joel had a perfectly classic Macon, GA wedding!  I was so blessed that they were my first wedding back after baby!  It was so fun working with the couple and I have to say it was much easier shooting their wedding 4 weeks after I had a baby than  their engagement session that I shot in my last trimester!  I also had my best photo friend, Kerinsa, fly in from Denver to help me with the wedding.  The day started off at Allison's parents house where all the girls got ready!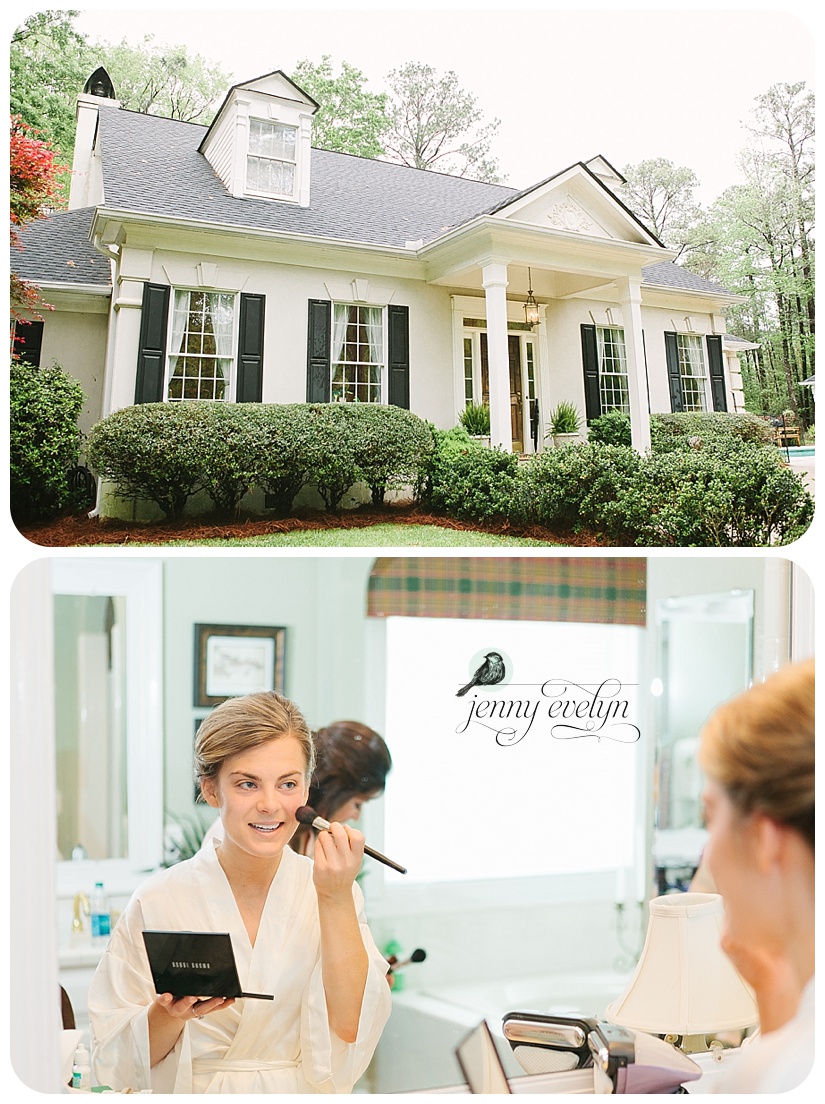 Allison's dress is my favorite detail from her wedding day!  It was her mother Cindy's dress and they redesigned it into a classically modern dress for Allison.  It was absolutely stunning on her!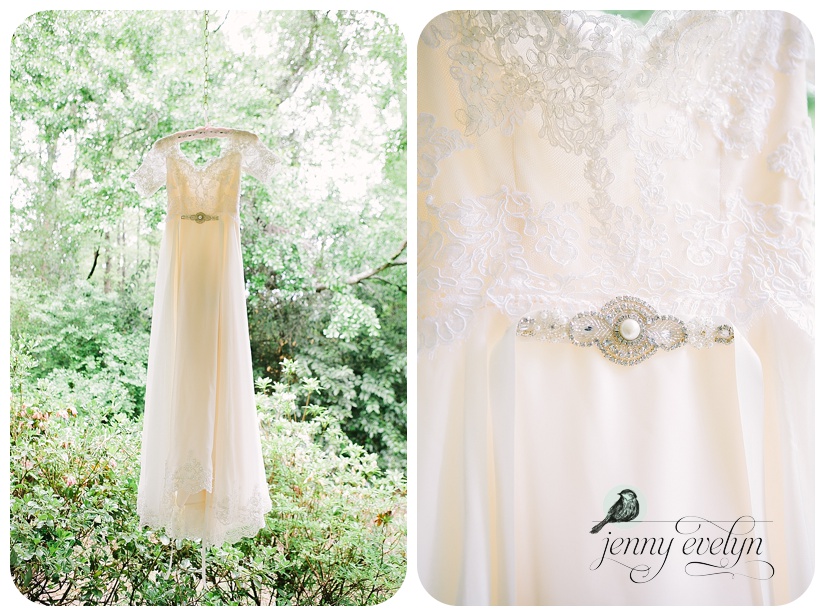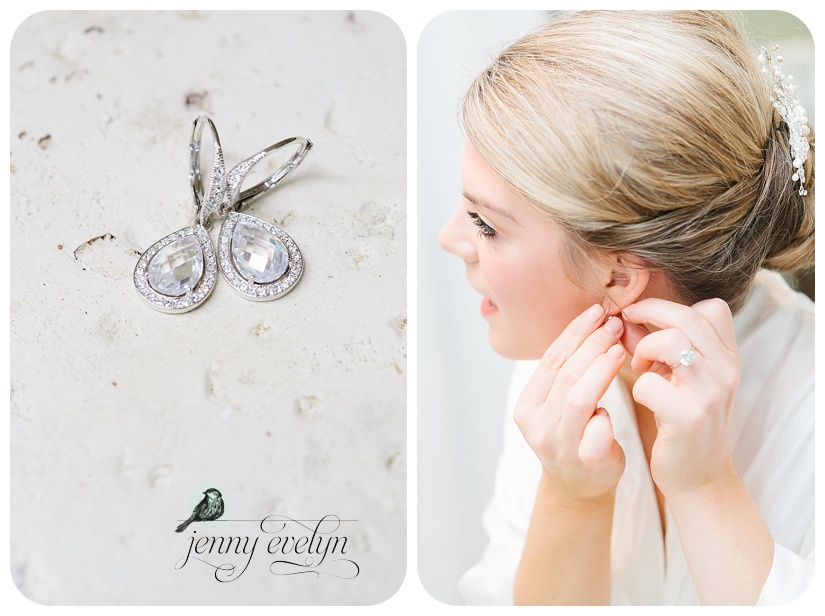 Some of the bridesmaid gifts were a monogramed robe, beautiful earrings and fab Tory Burch flip flops!  This gal has style!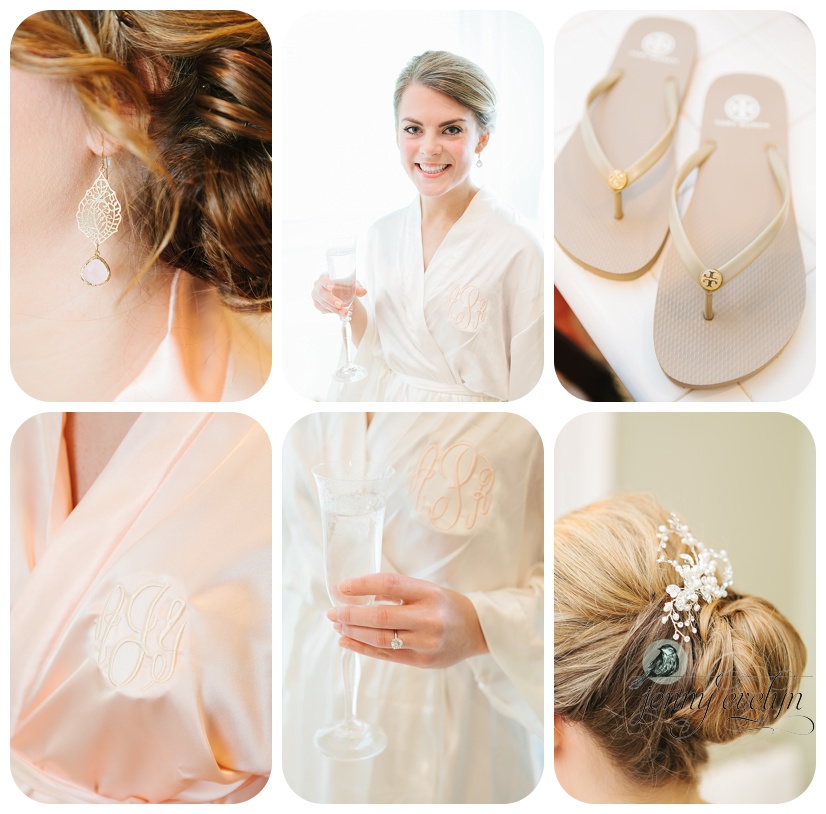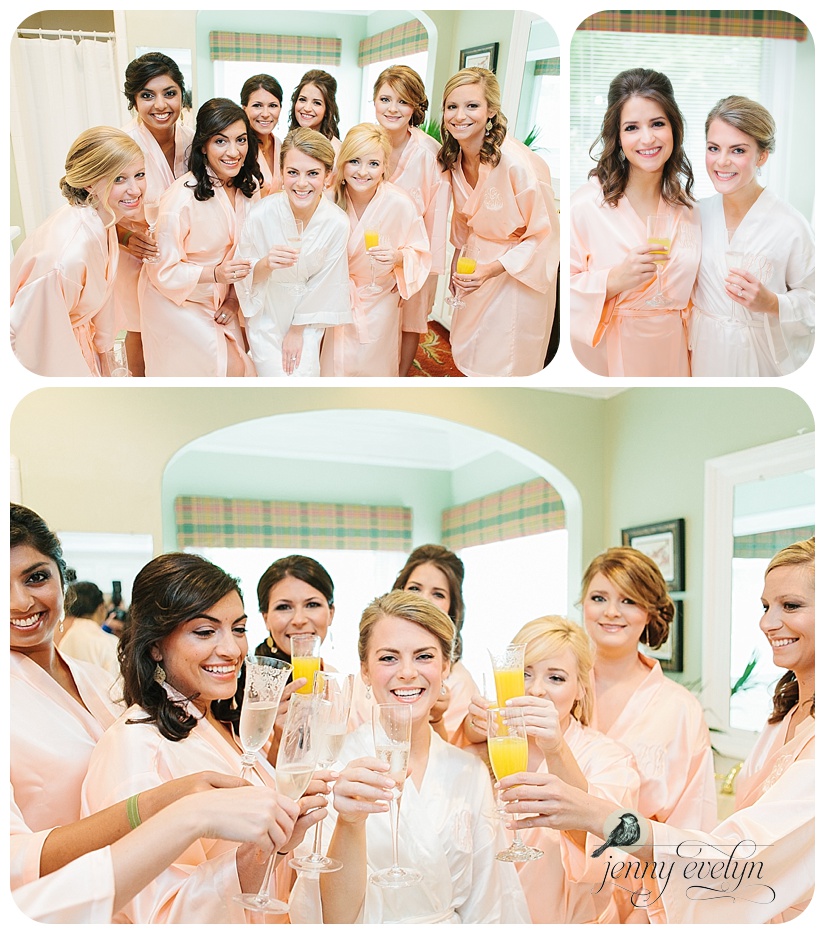 Loved her Badgley Mishka bridal shoes and Joel's wedding band had her thumb print engraved into it!  She also wore her mom's sapphire ring as her 'something blue'.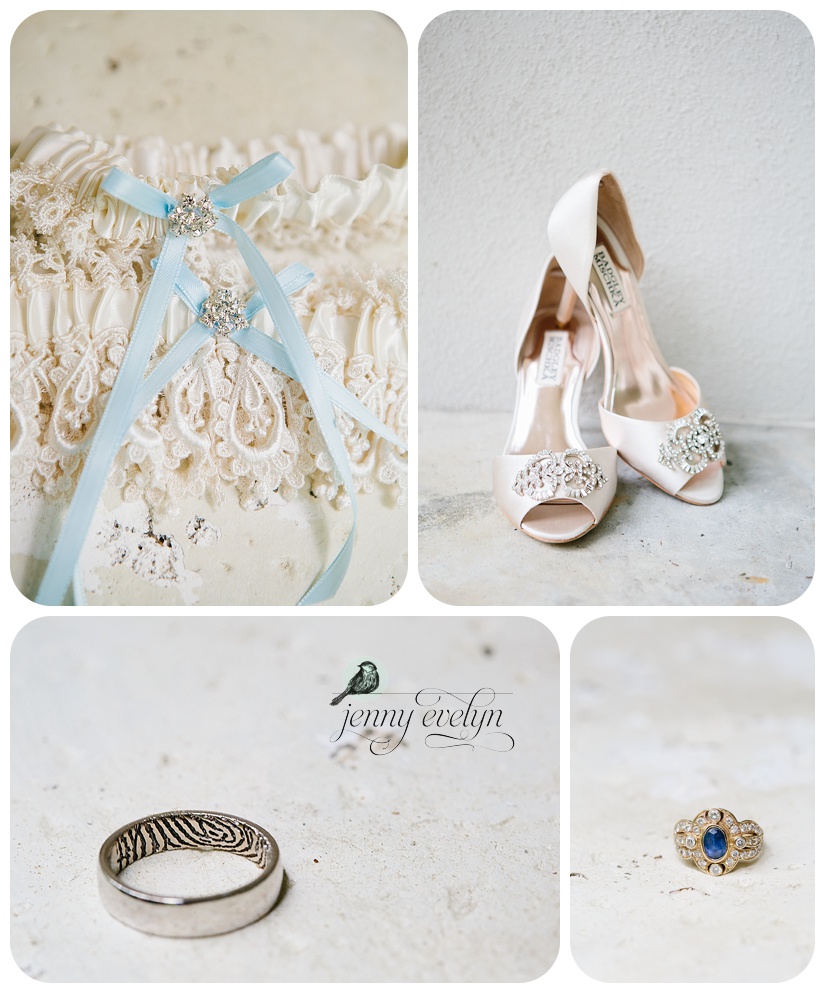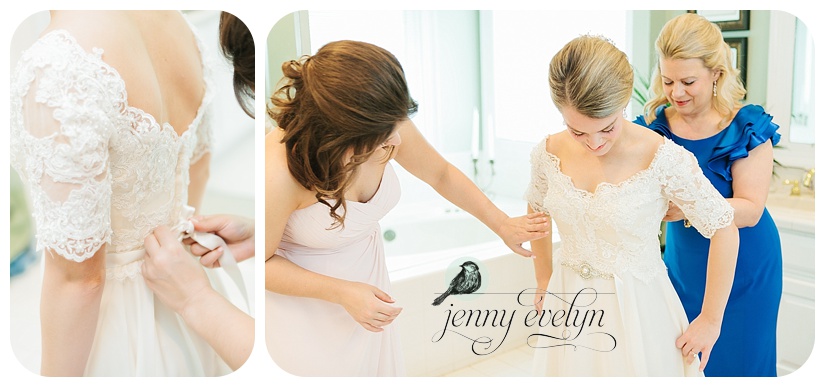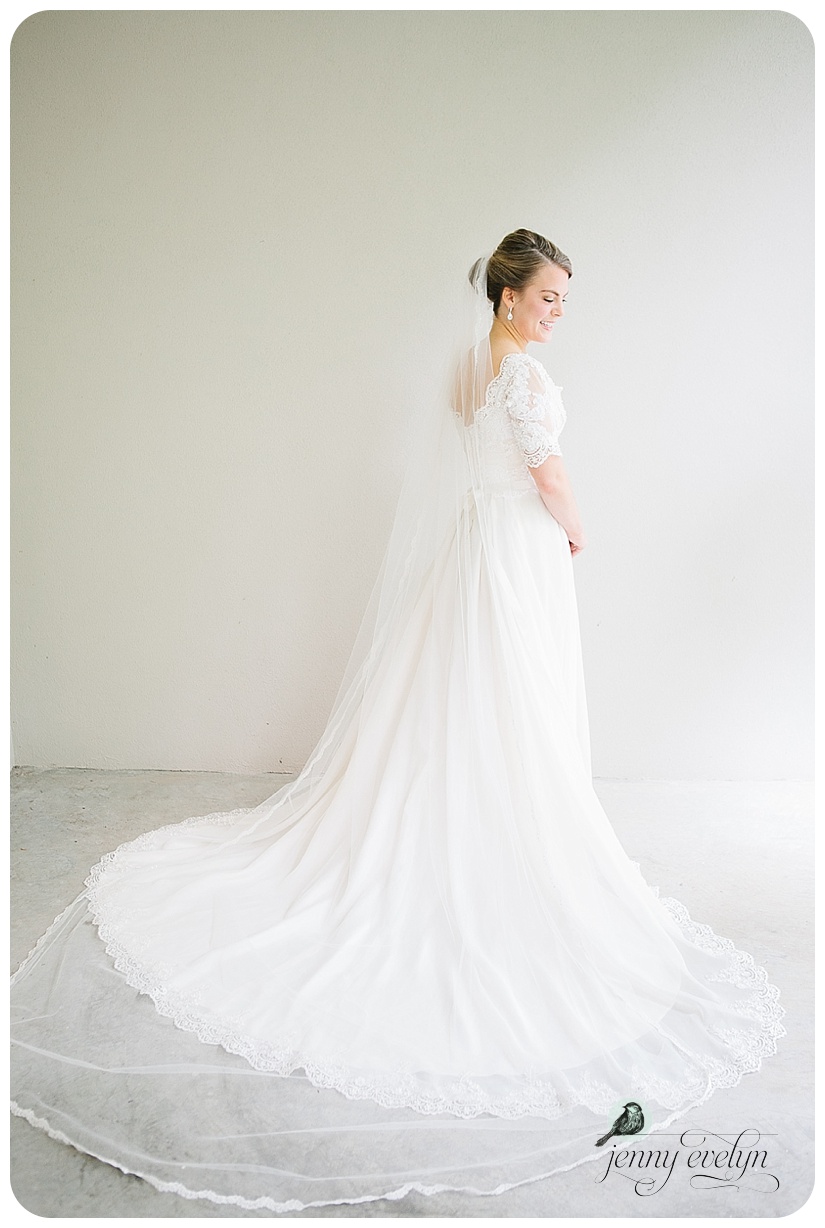 I love the belt that they added!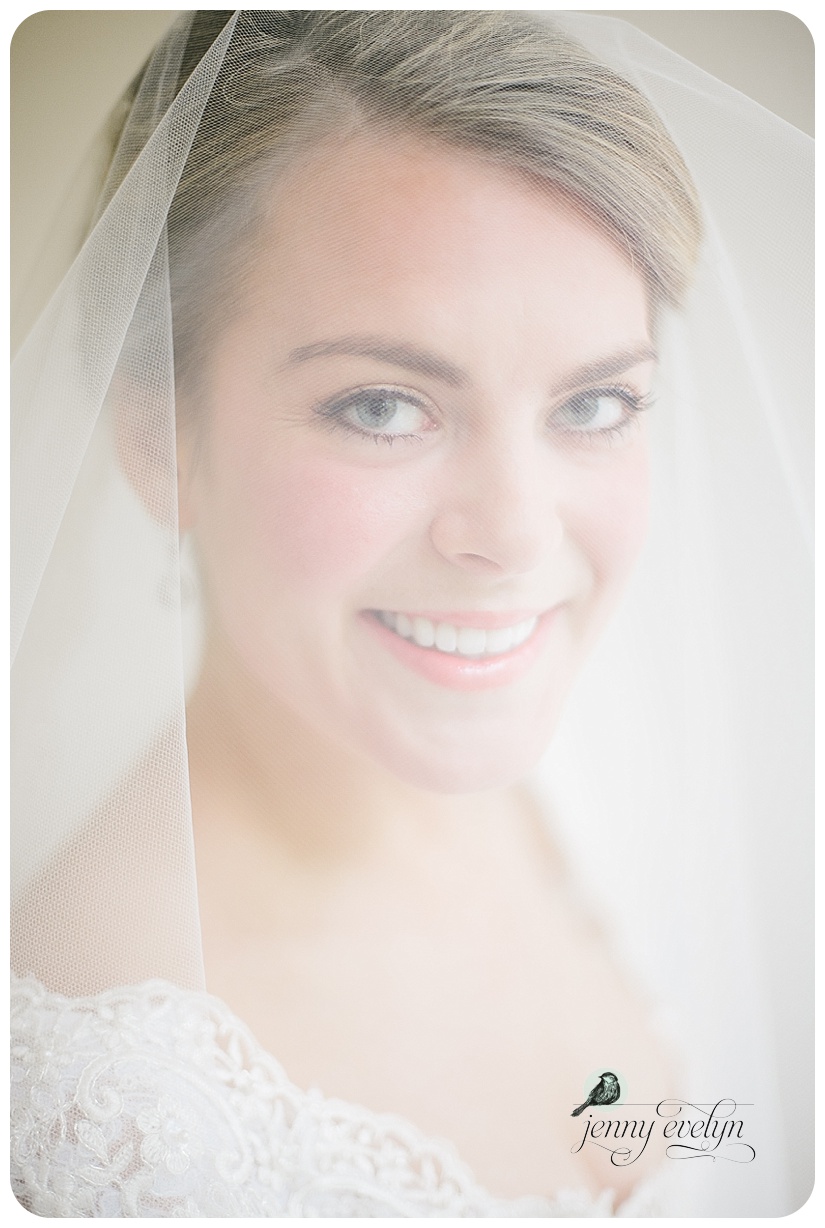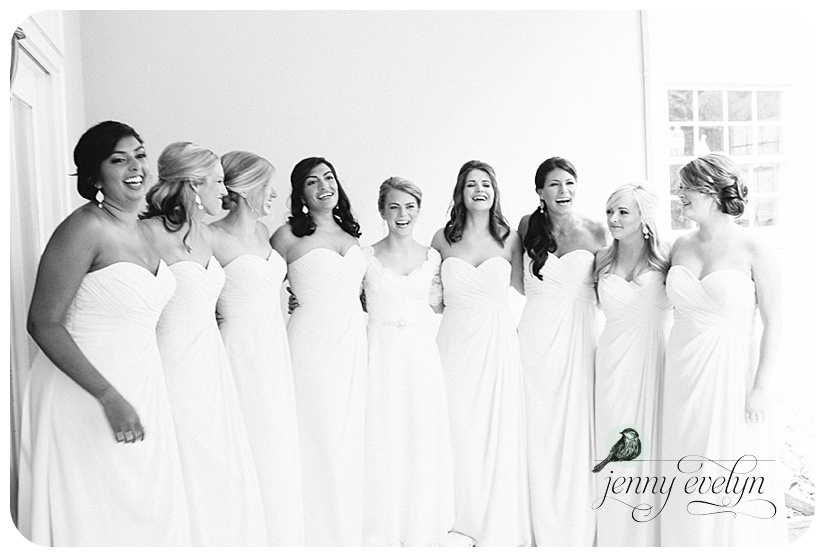 Love that we got a chance to do this.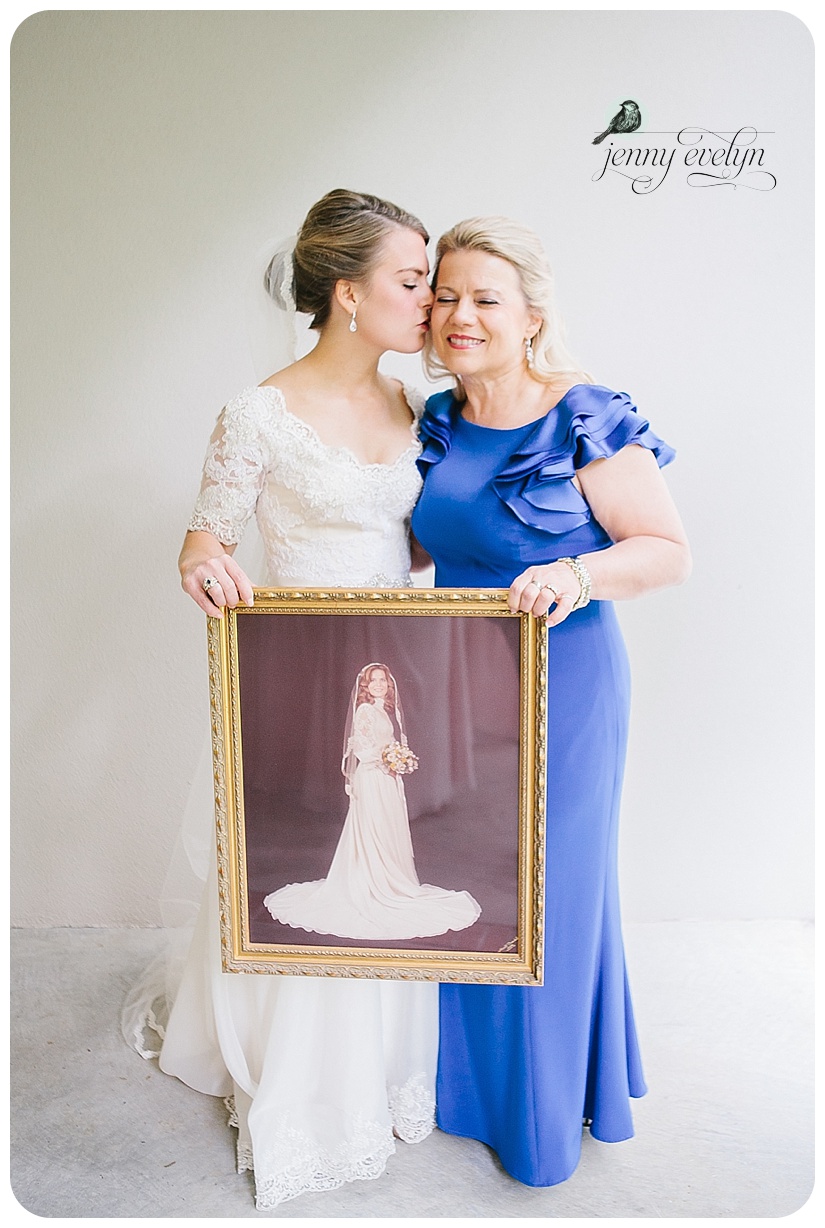 Poor Allison was stressed about the weather because it was looking like rain…but it didn't slow us down at all!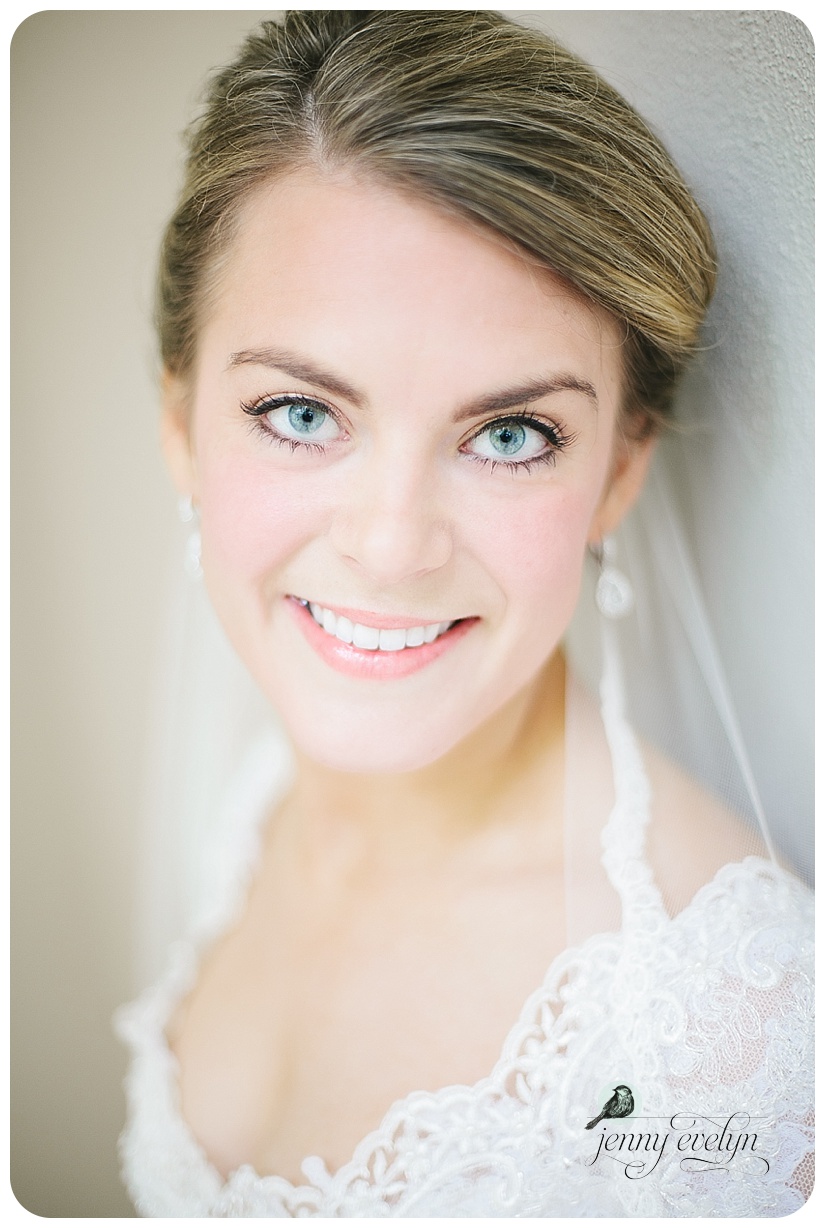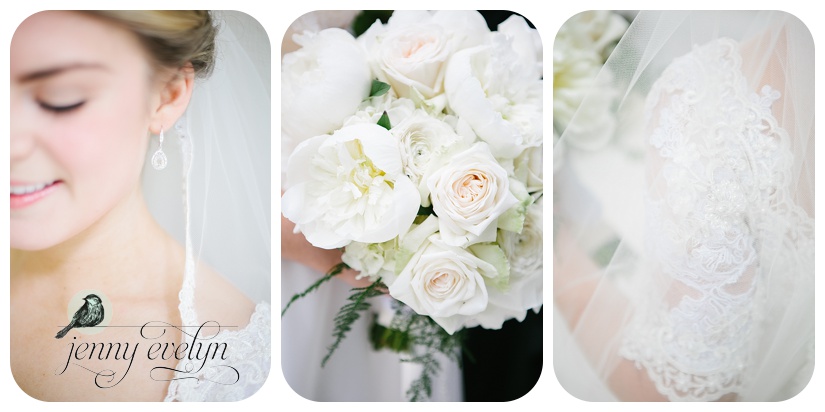 Before we headed to the church we did a daddy/daughter first look!  It was such a sweet moment!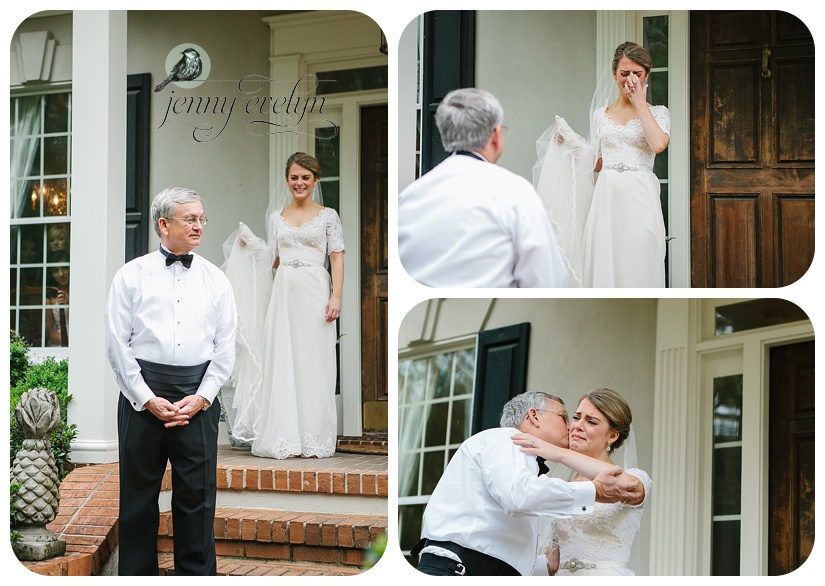 The ceremony took place at Mercer's Newton Chapel.  The groom, Joel, went to Mercer and Allison is from Macon so it was the perfect place for them to tie the knot!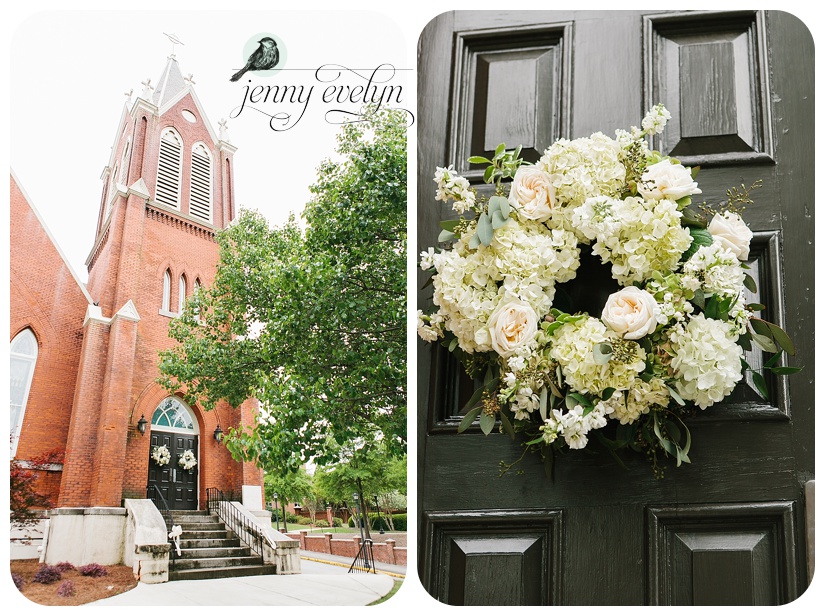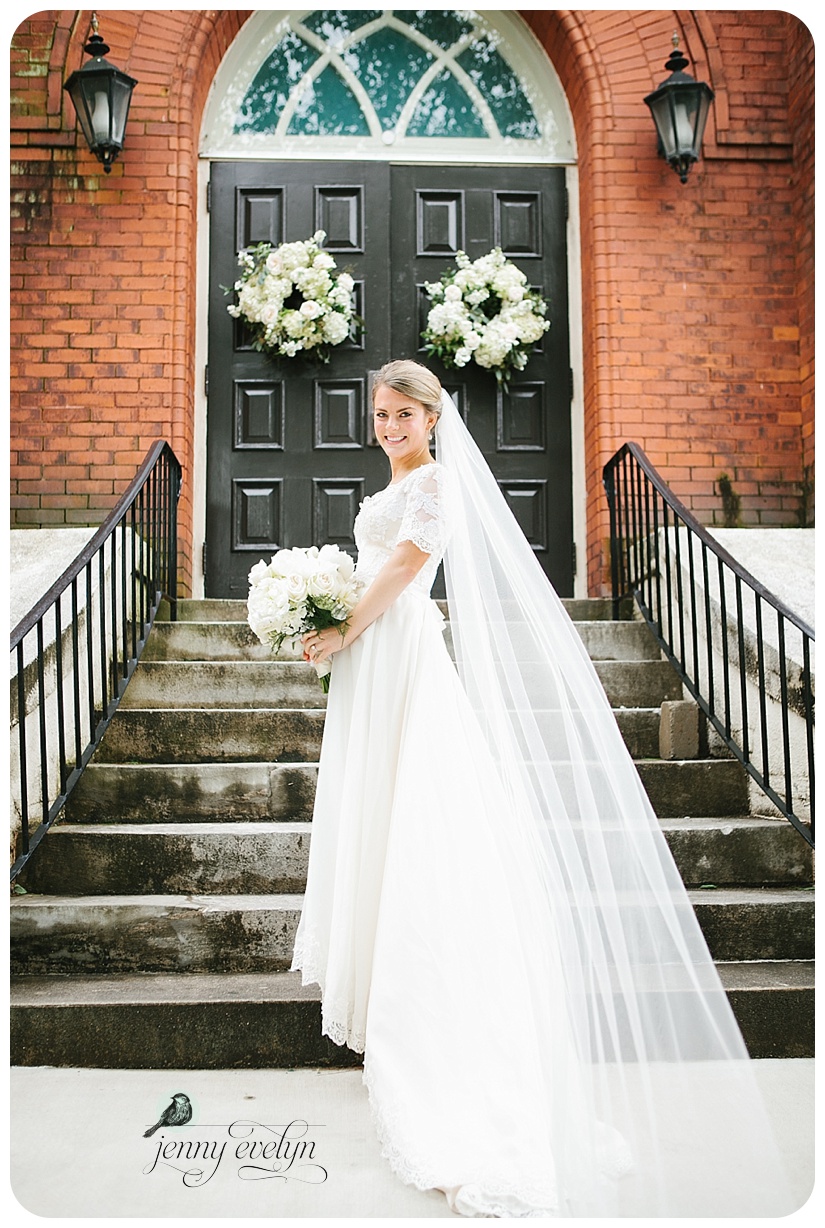 Beautiful florals were by Allison Lucas. The bride's hanky on her bouquet was from a bonnet she wore home from the hospital as a baby.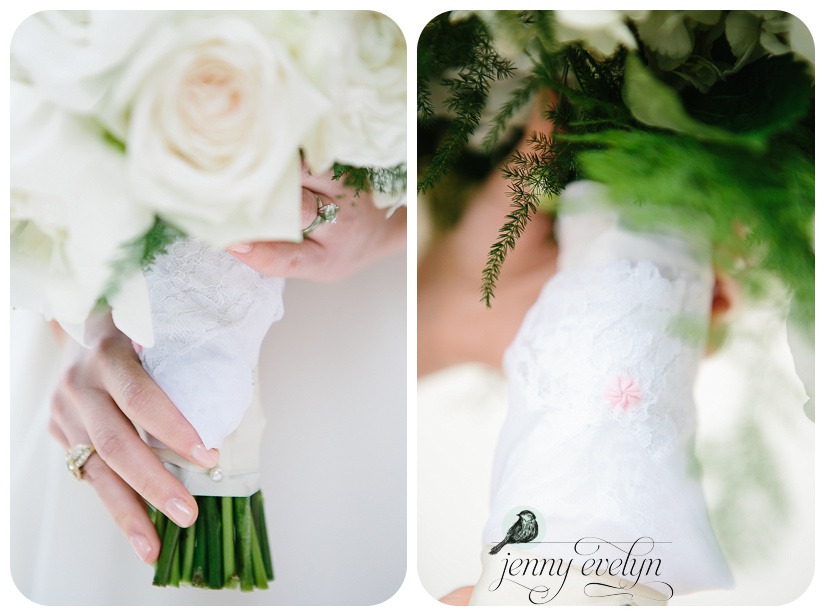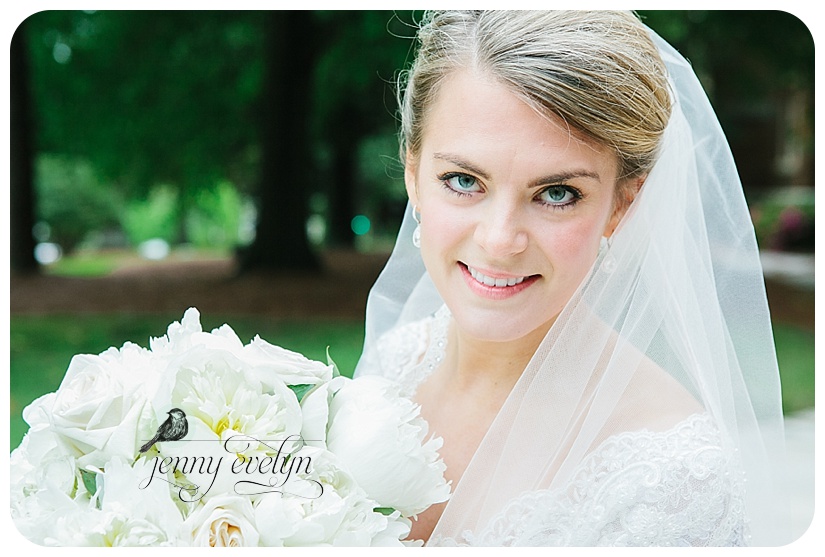 Joel, the handsome groom.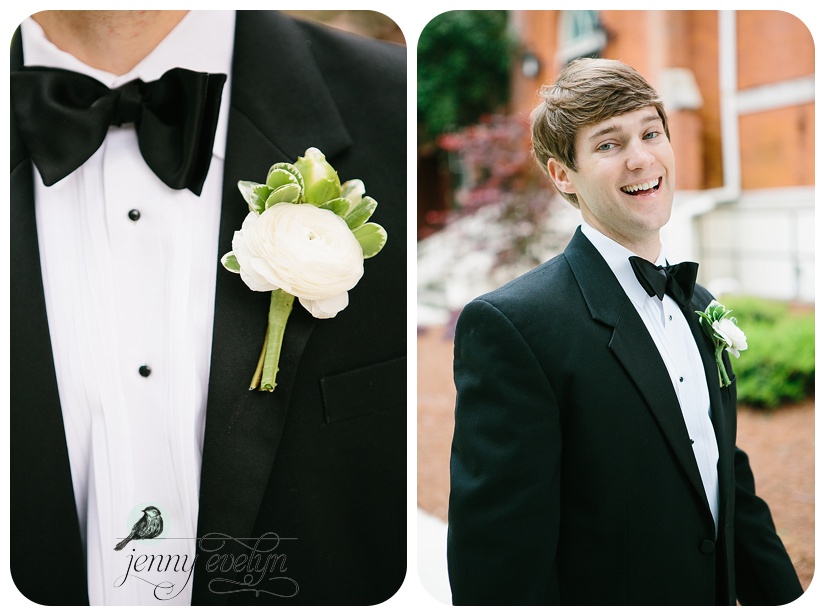 This is one of my favorite first looks… their expressions are priceless!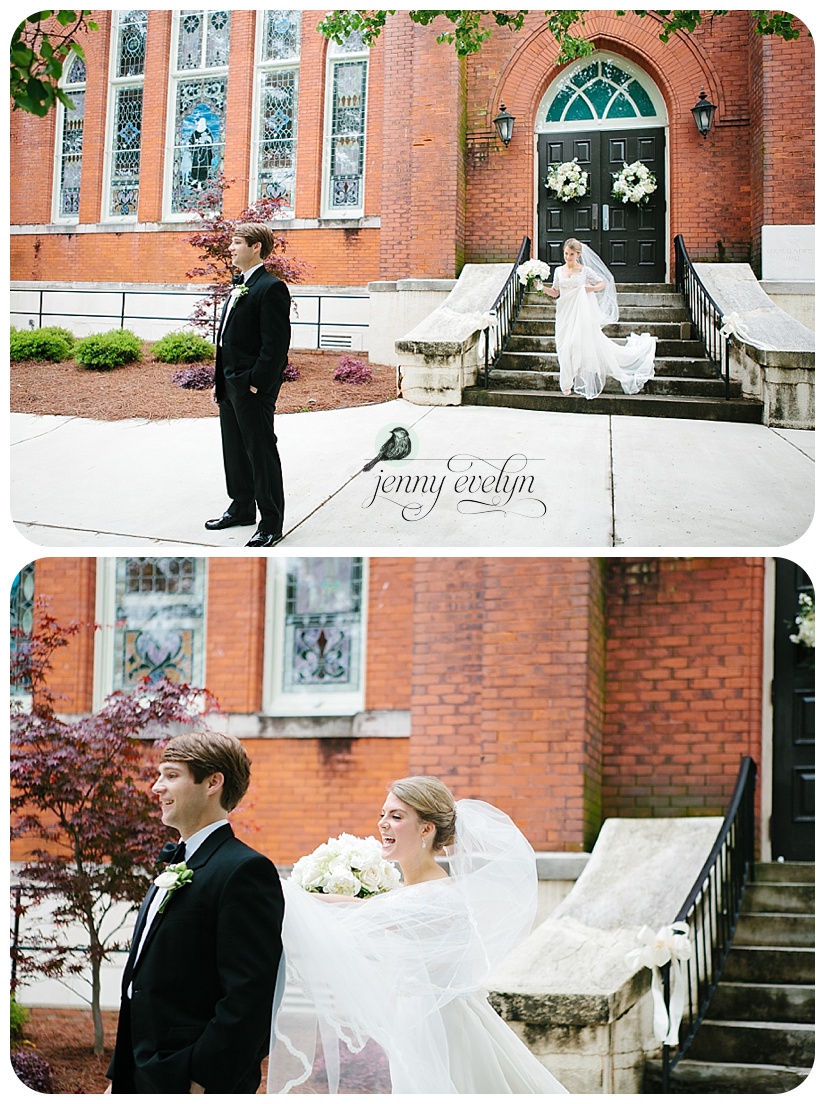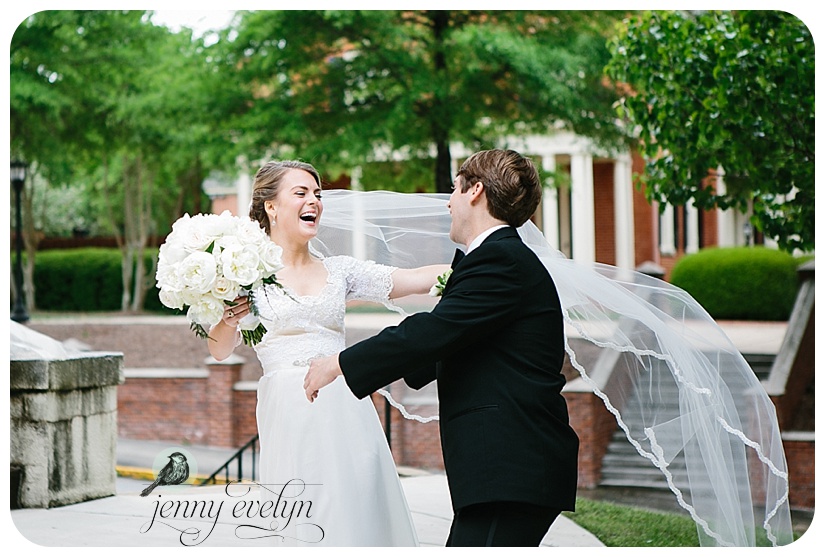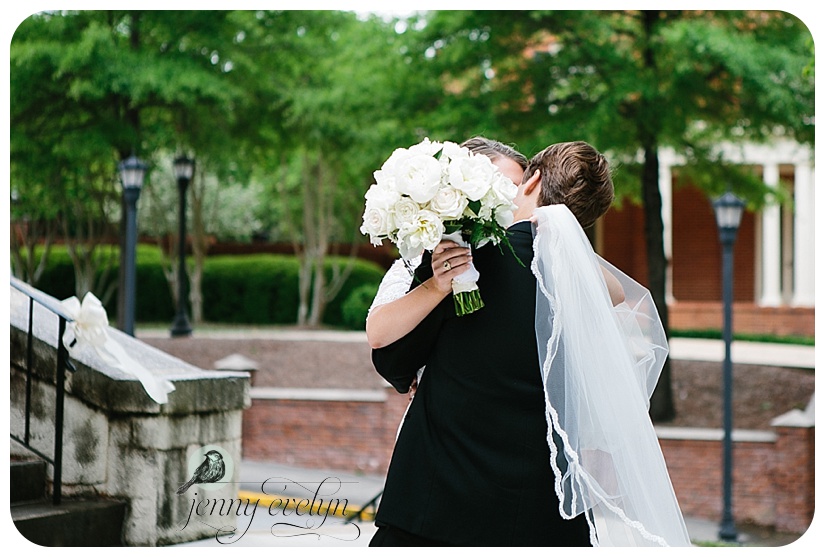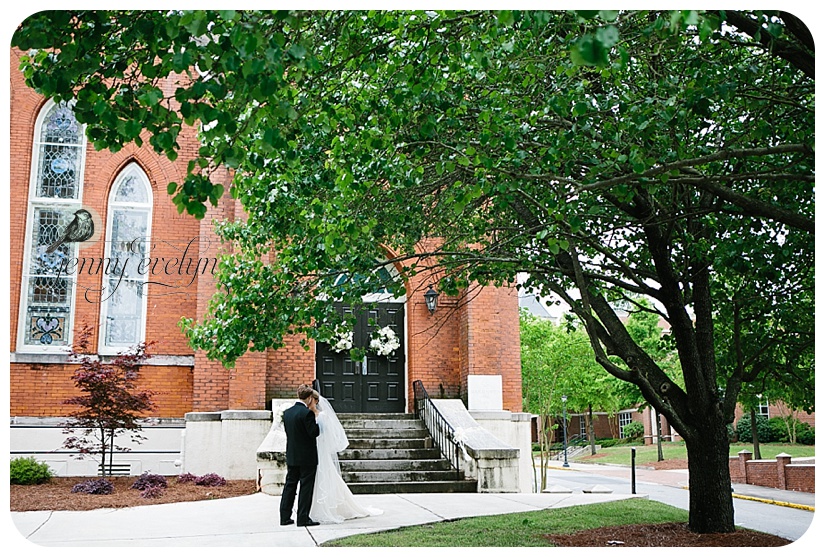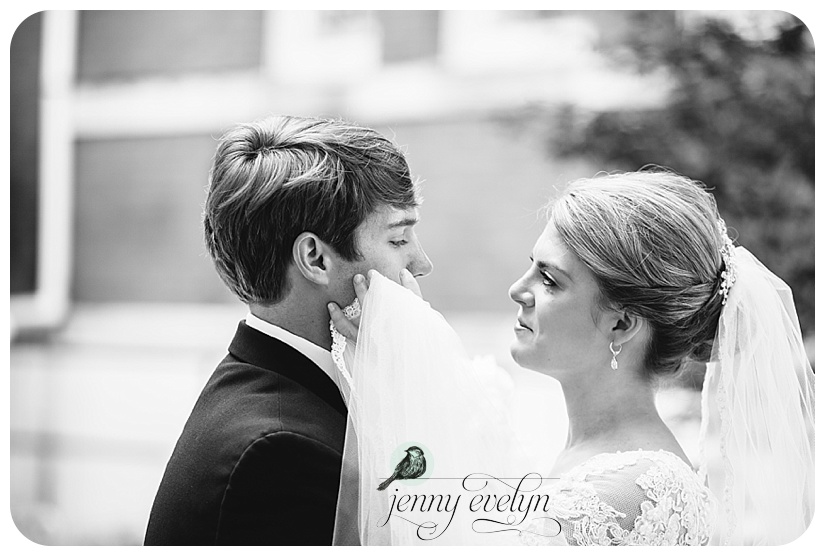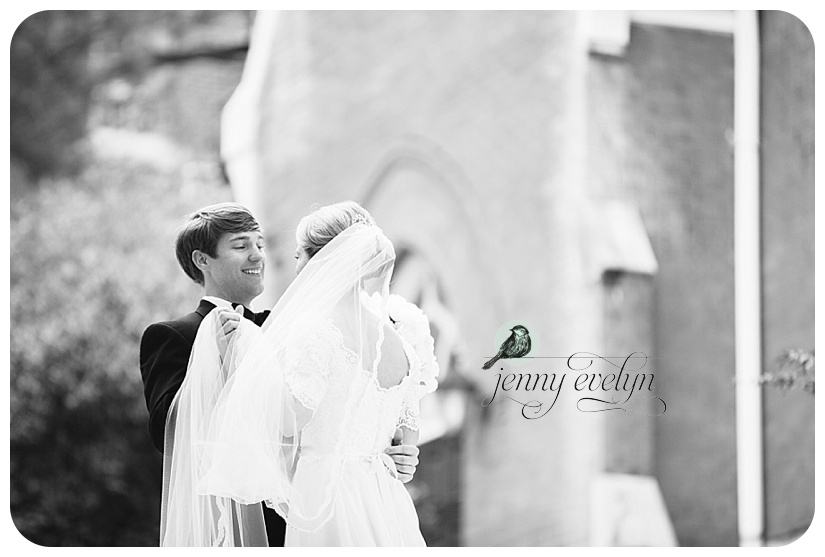 Then a few beautiful romantics!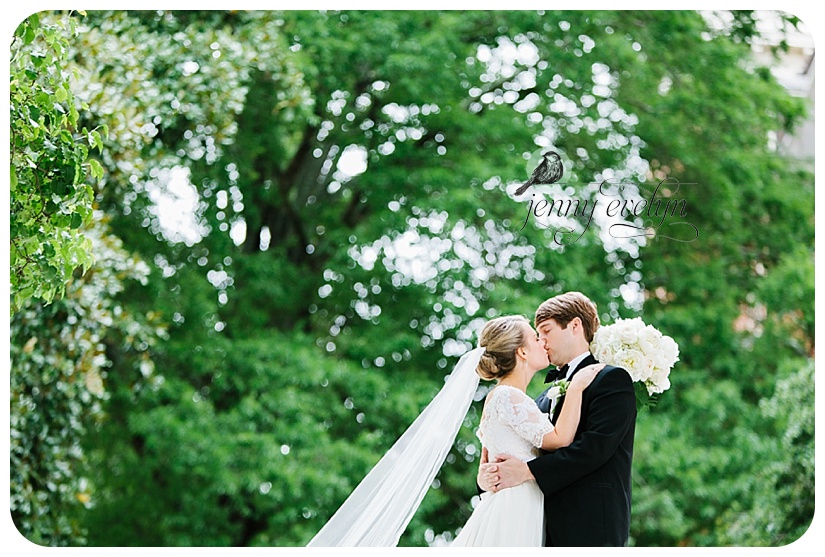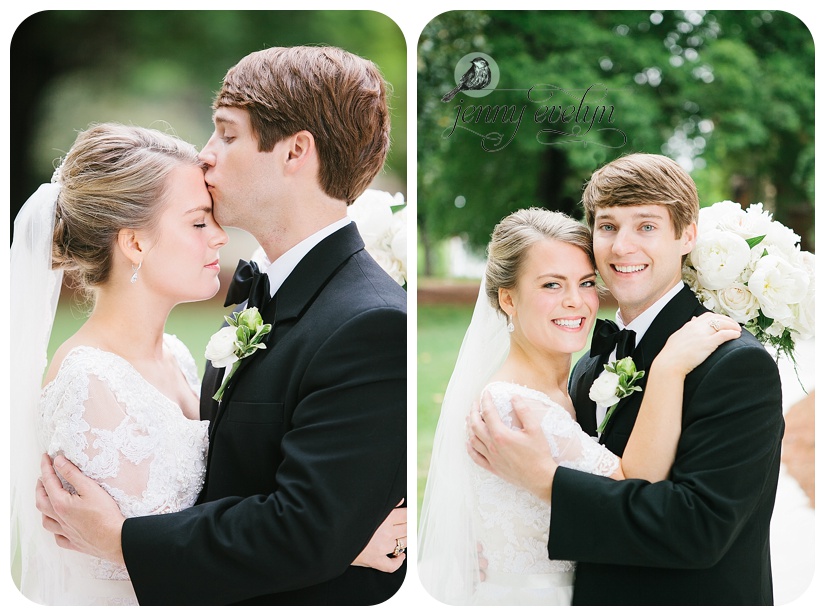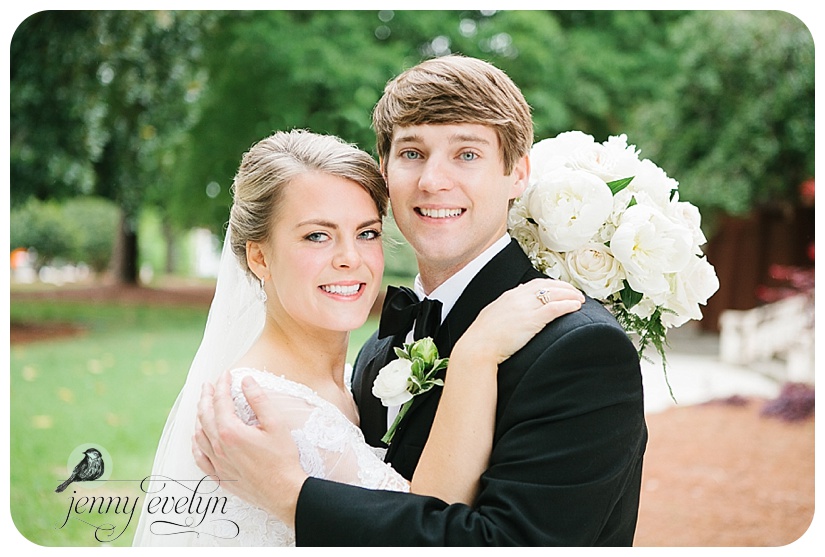 I LOVE the images we captured of her veil in the wind from the threatening rainstorms.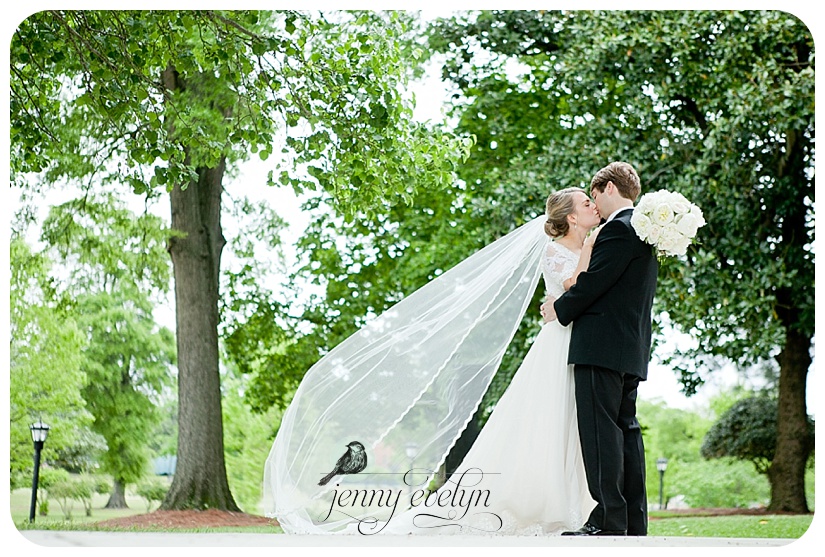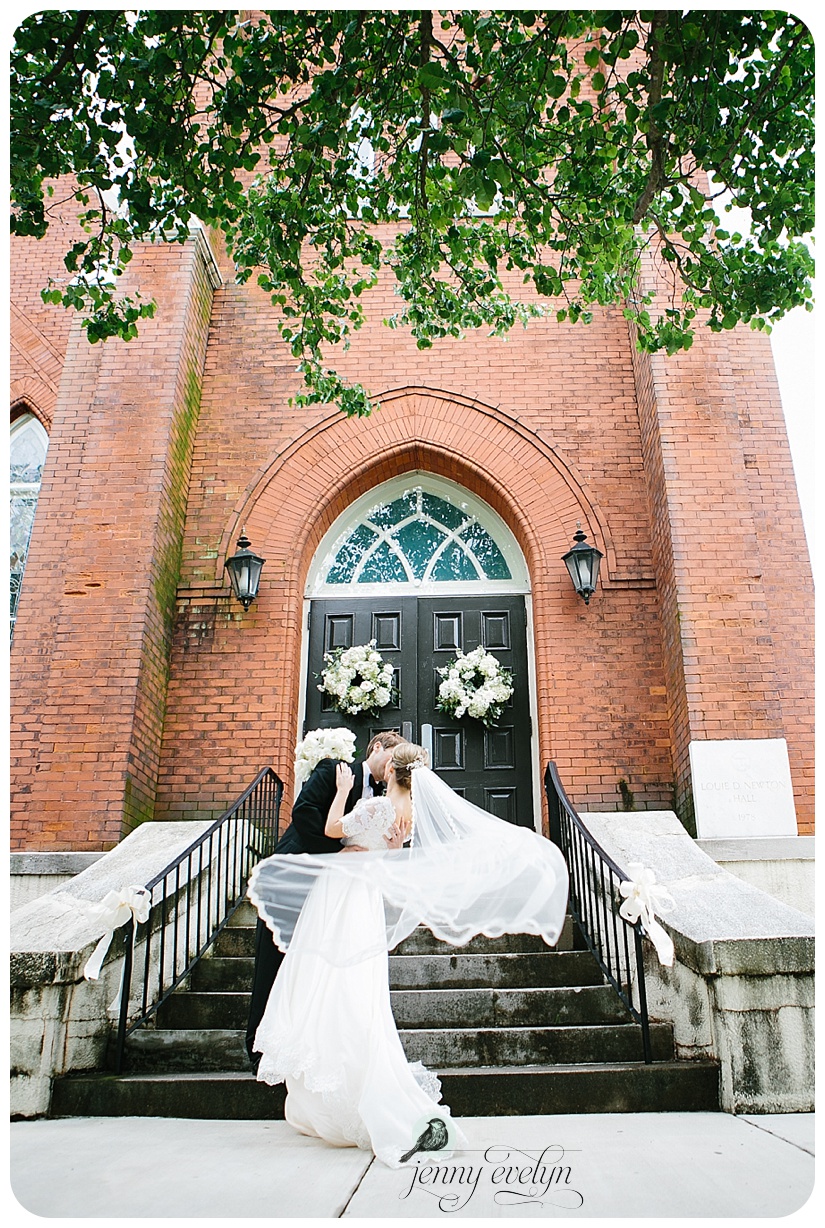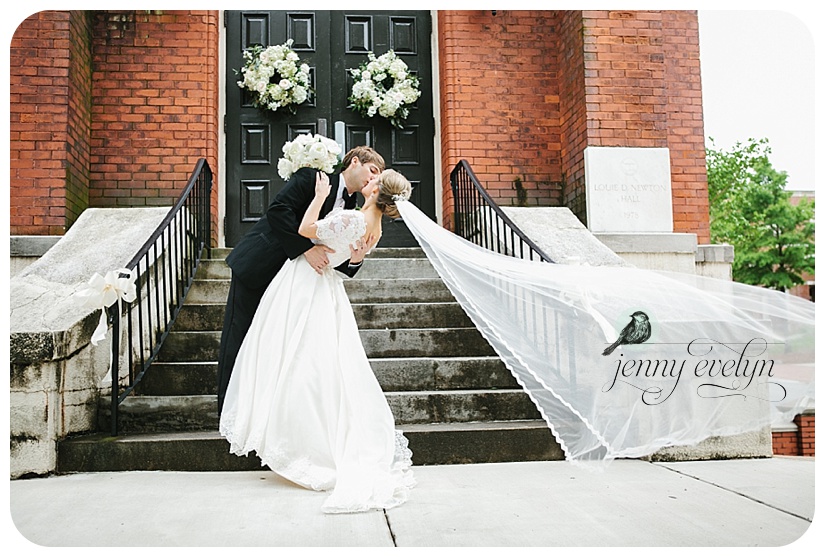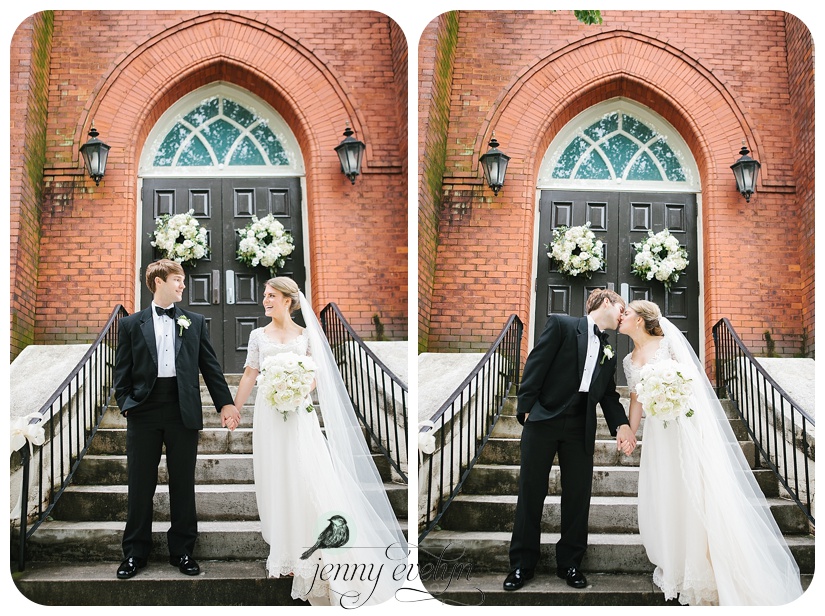 Their adorable puppy named Pepper joined us for a few shots!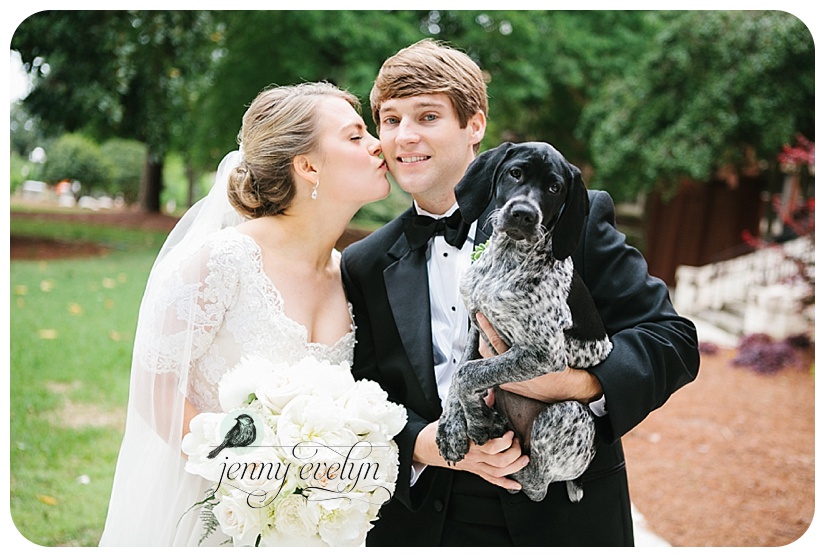 She really wanted to sniff the bouquet.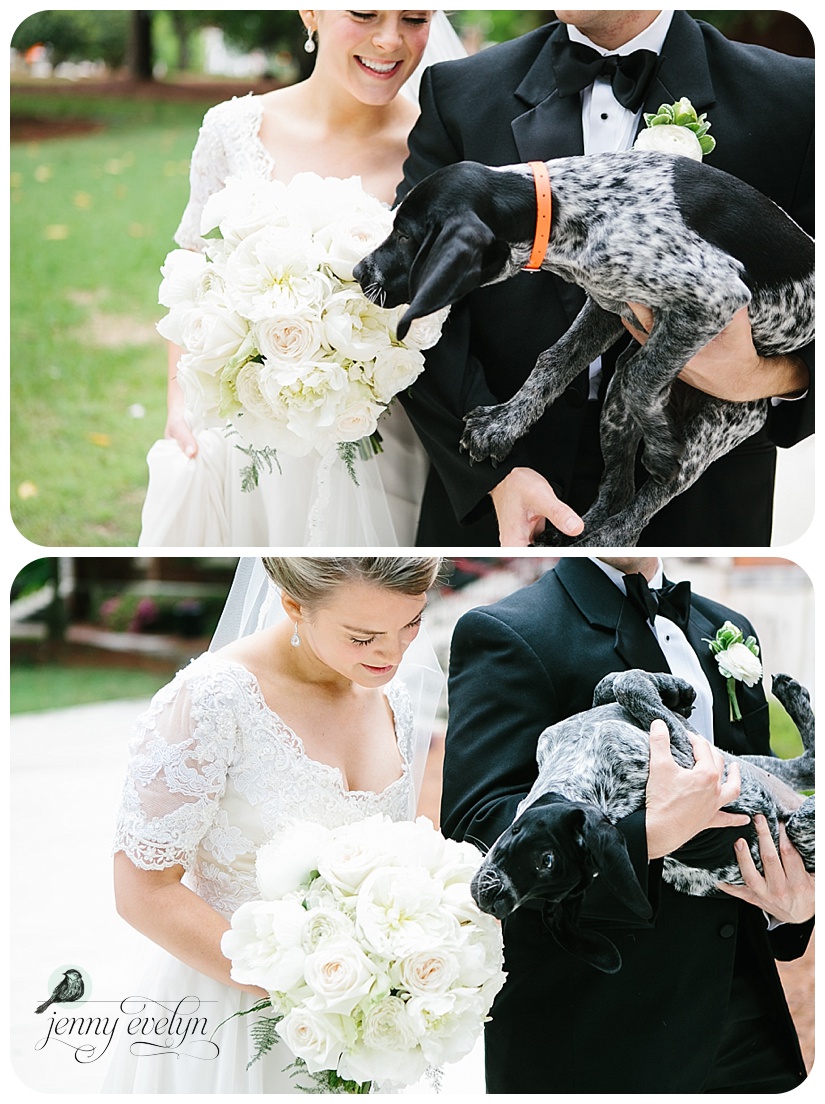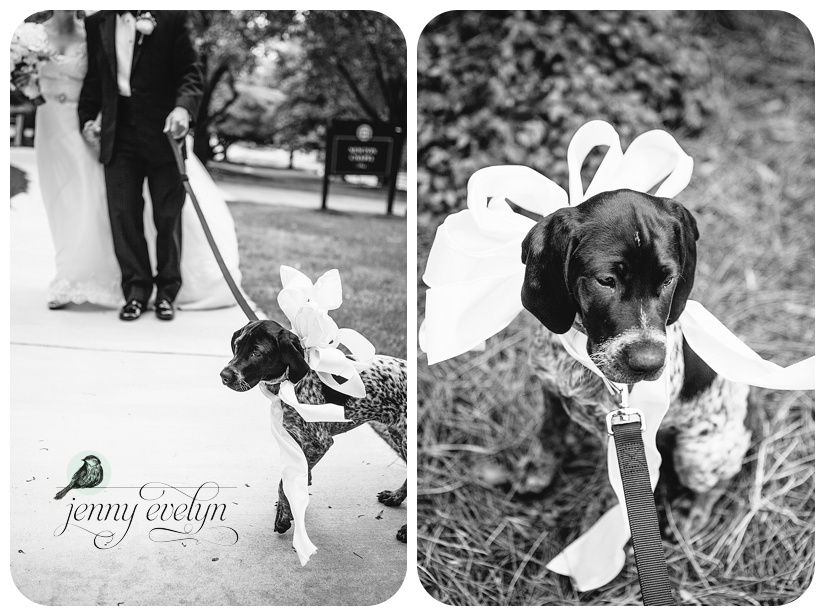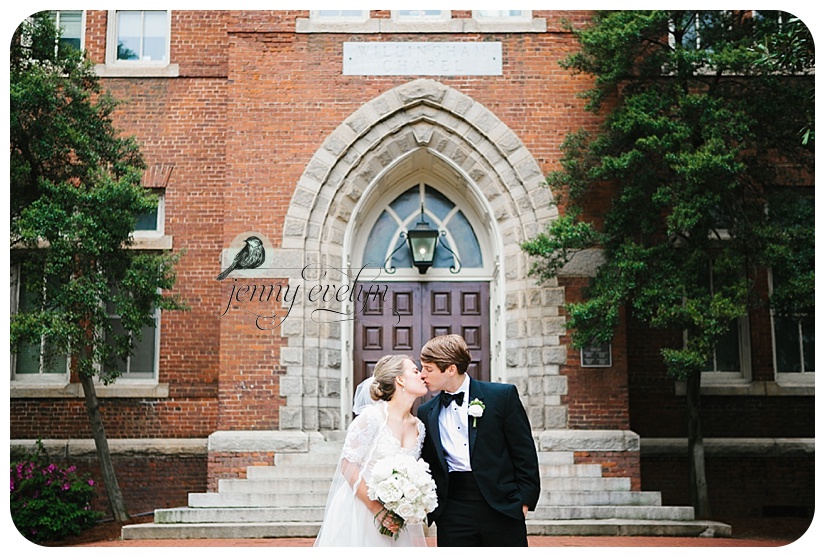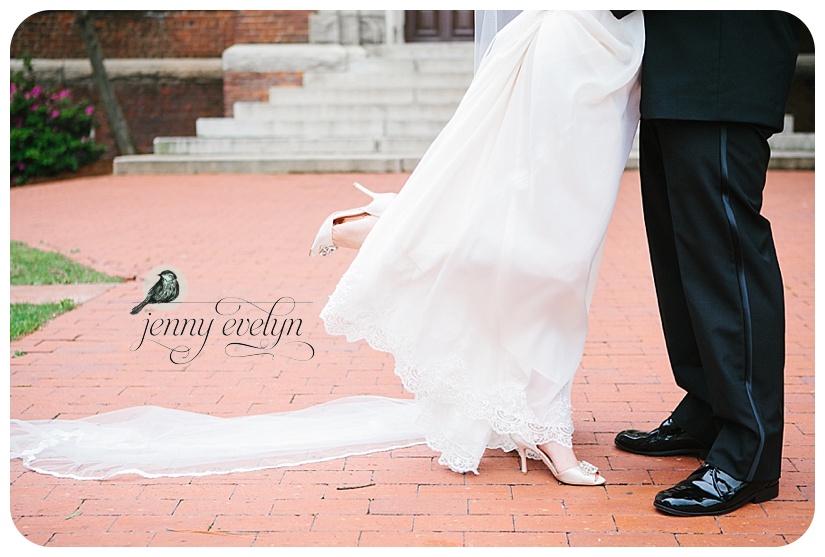 Such a fun BIG group of friends to celebrate with!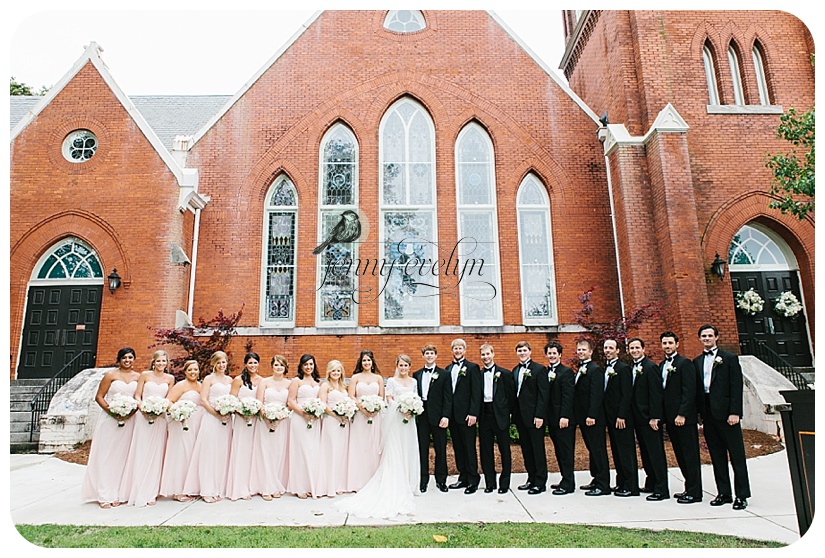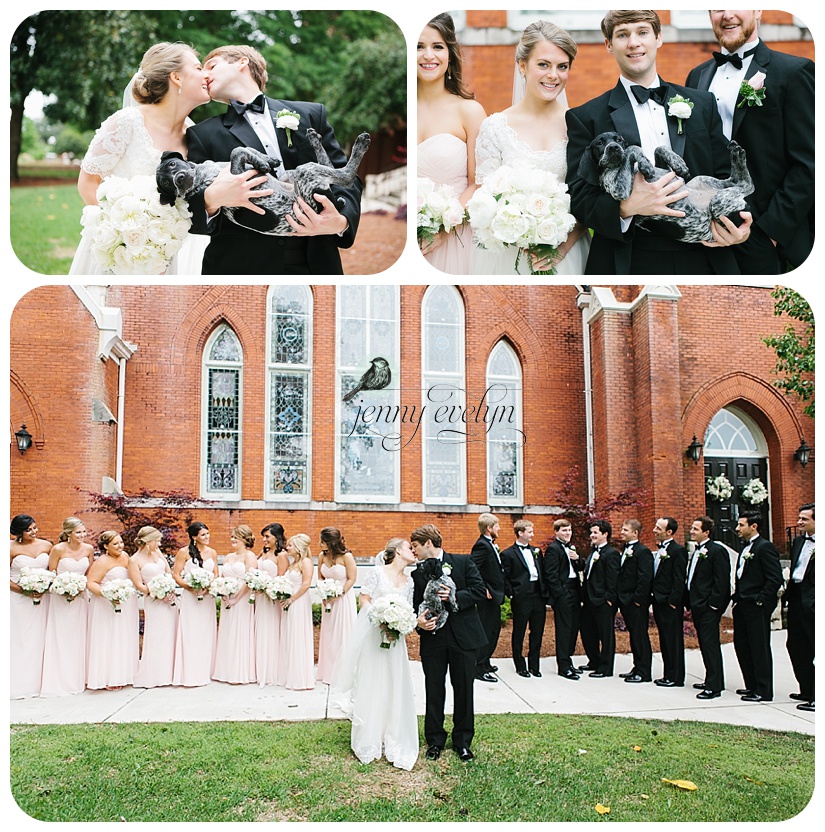 The bridesmaids looks stunning in pale pink… the perfect spring color.
Ceremony time.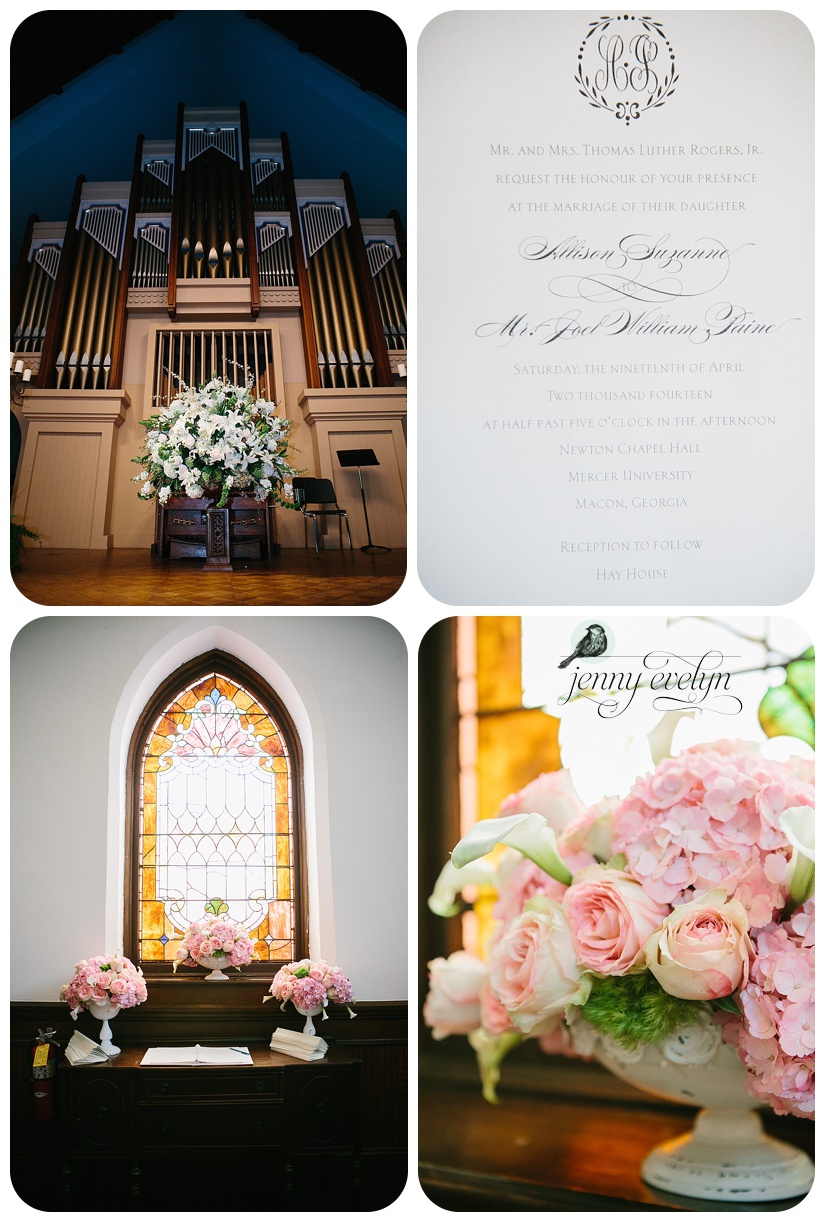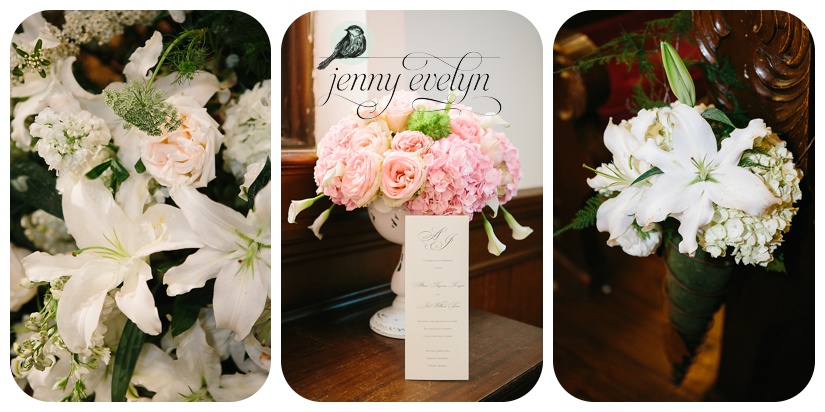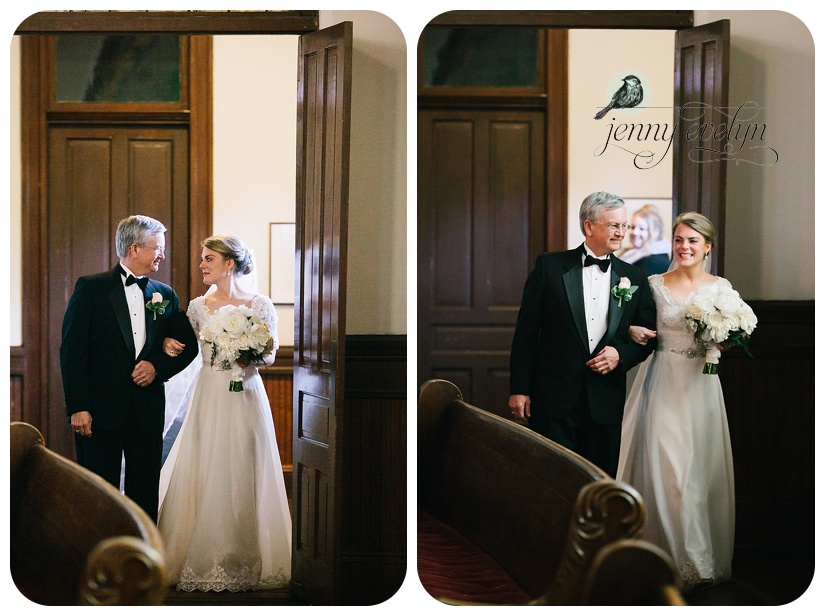 Love her momma and daddy's expressions here!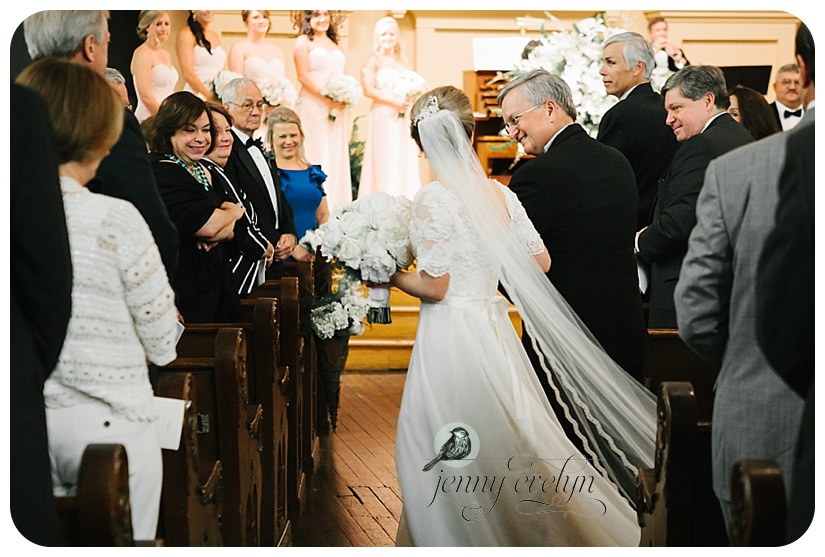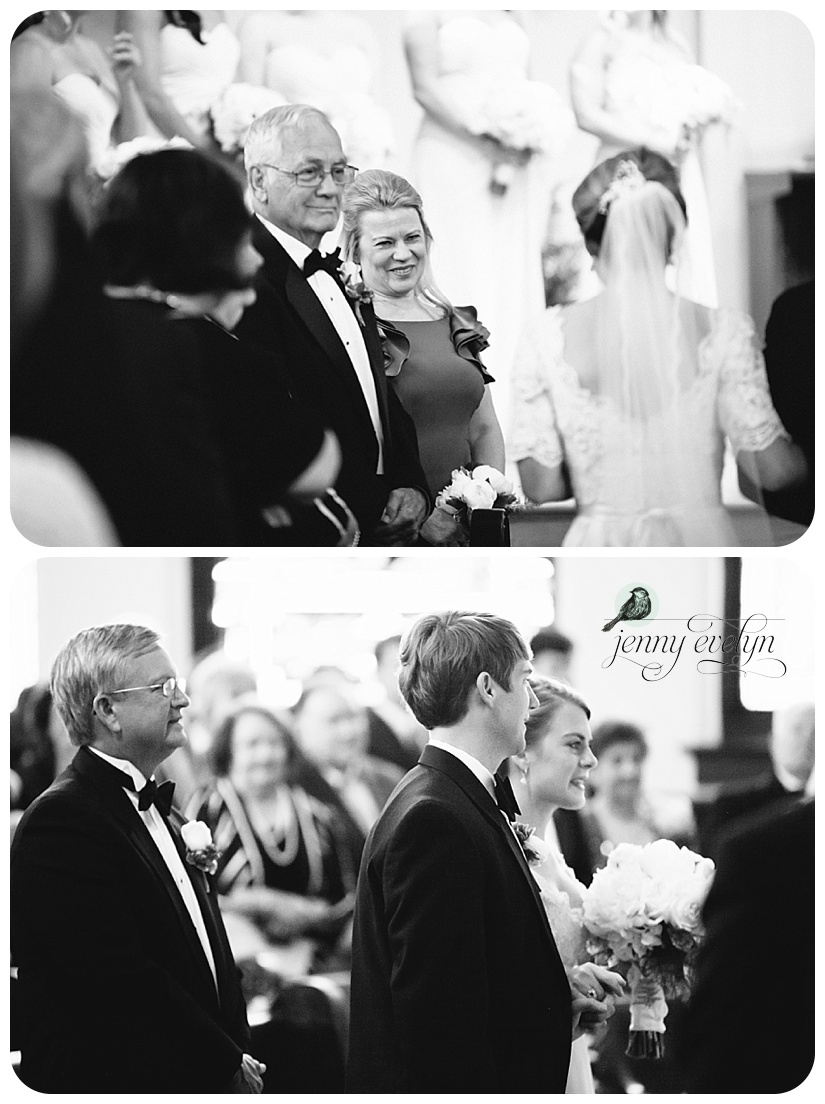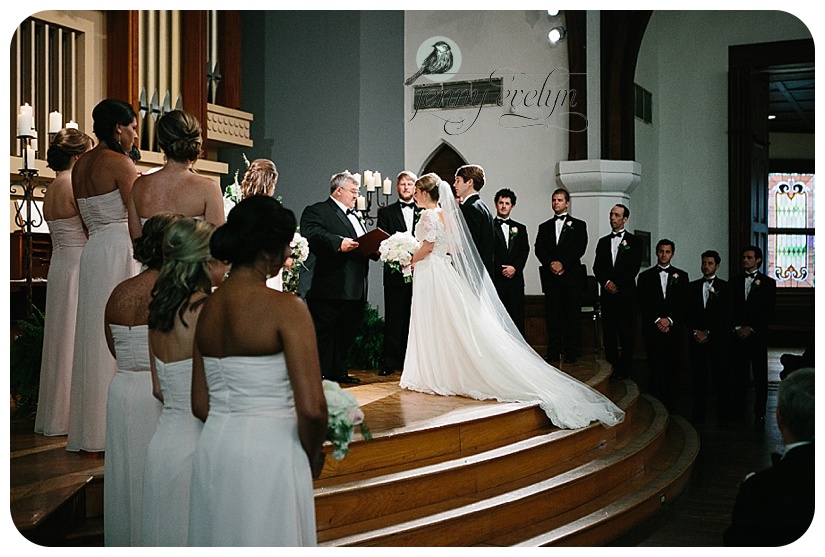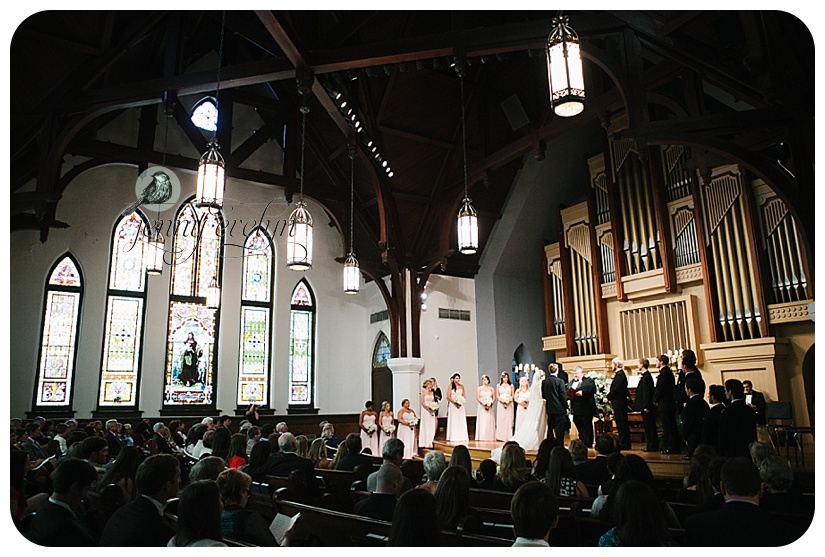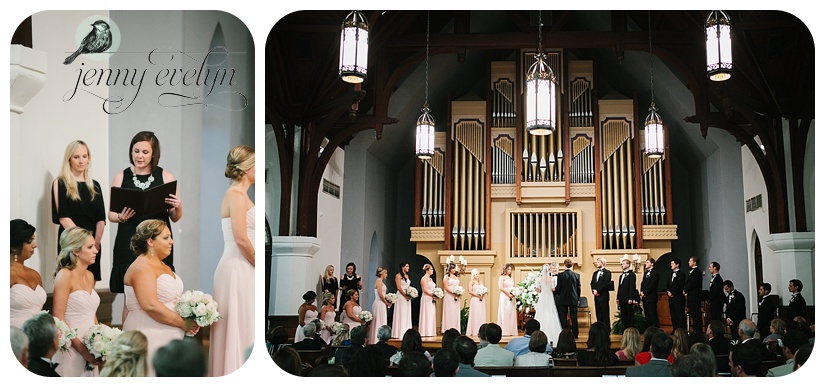 They were blessed to have their Uncle David officiate the wedding.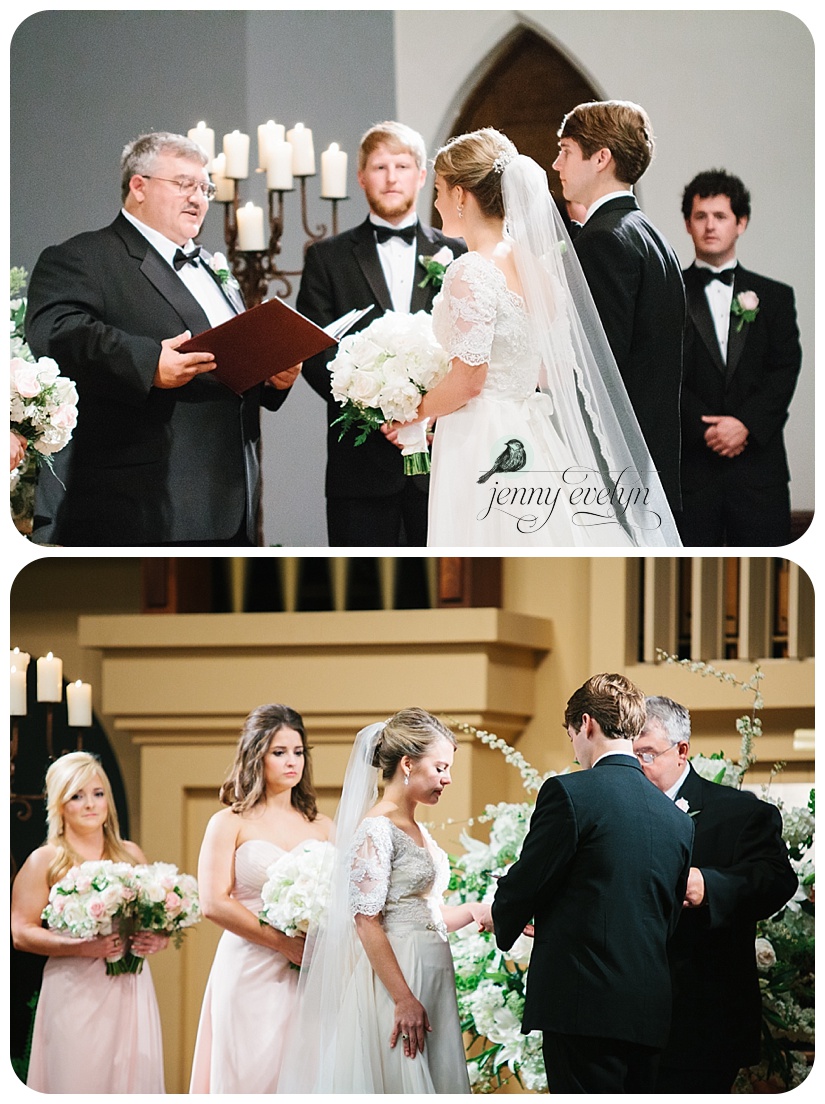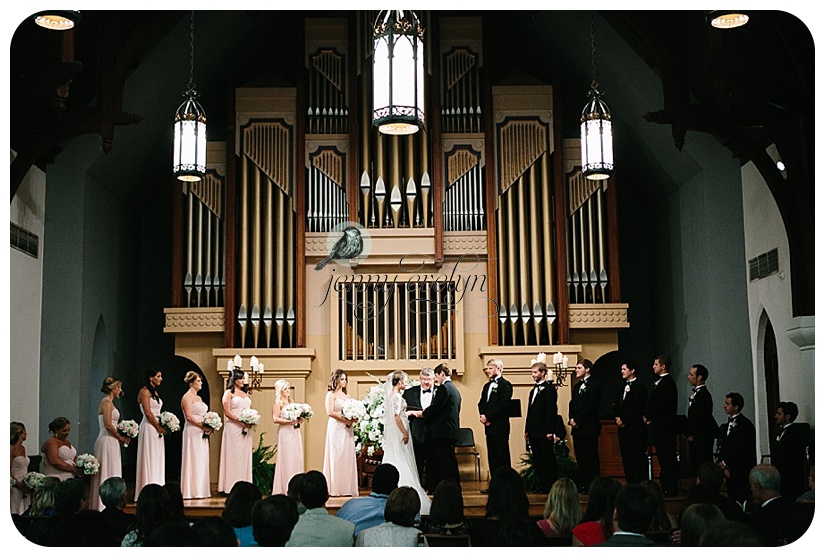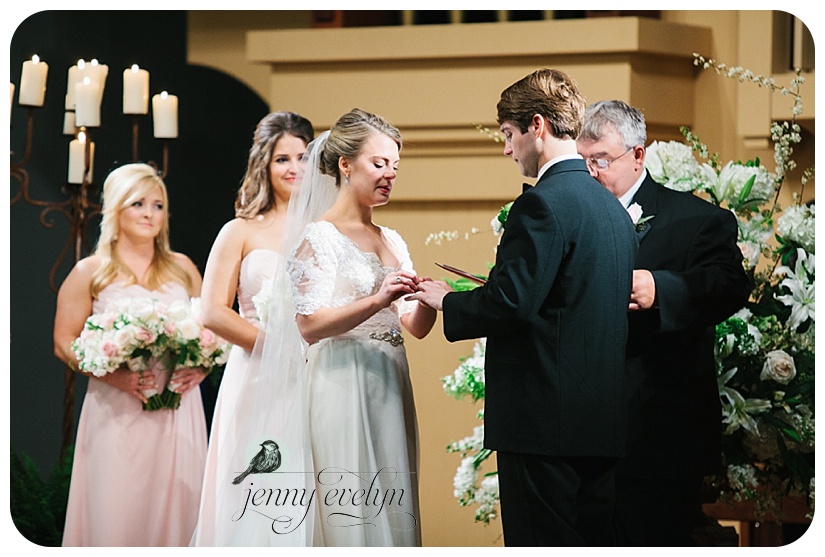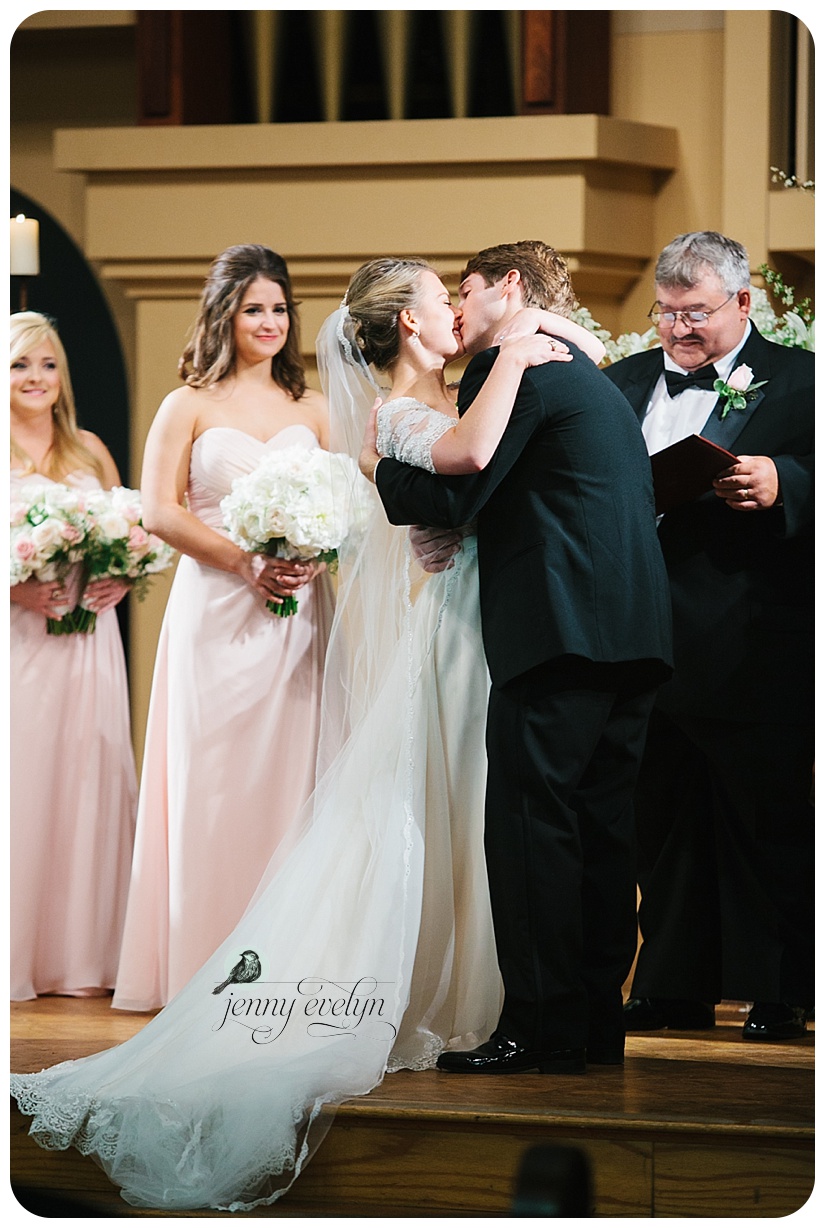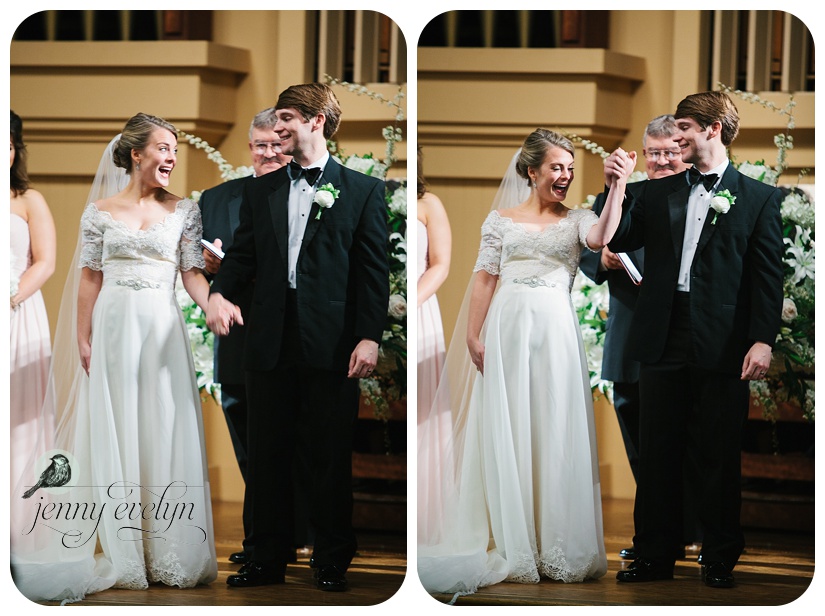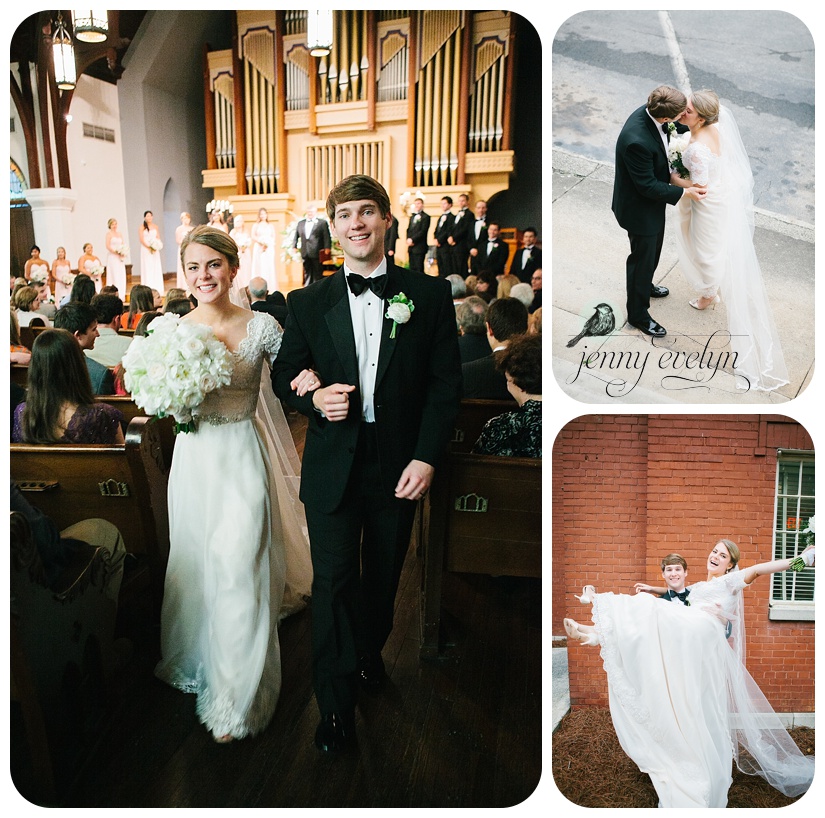 Mr & Mrs. Joel Paine!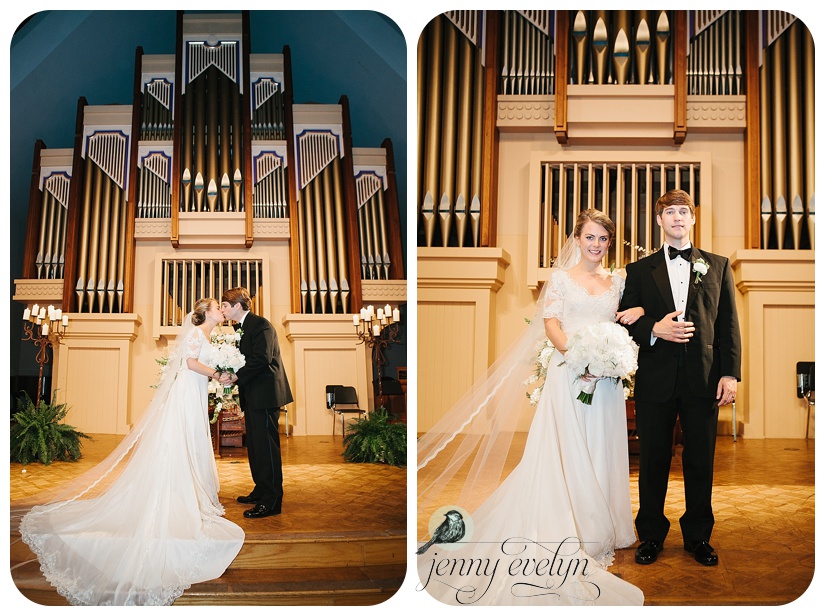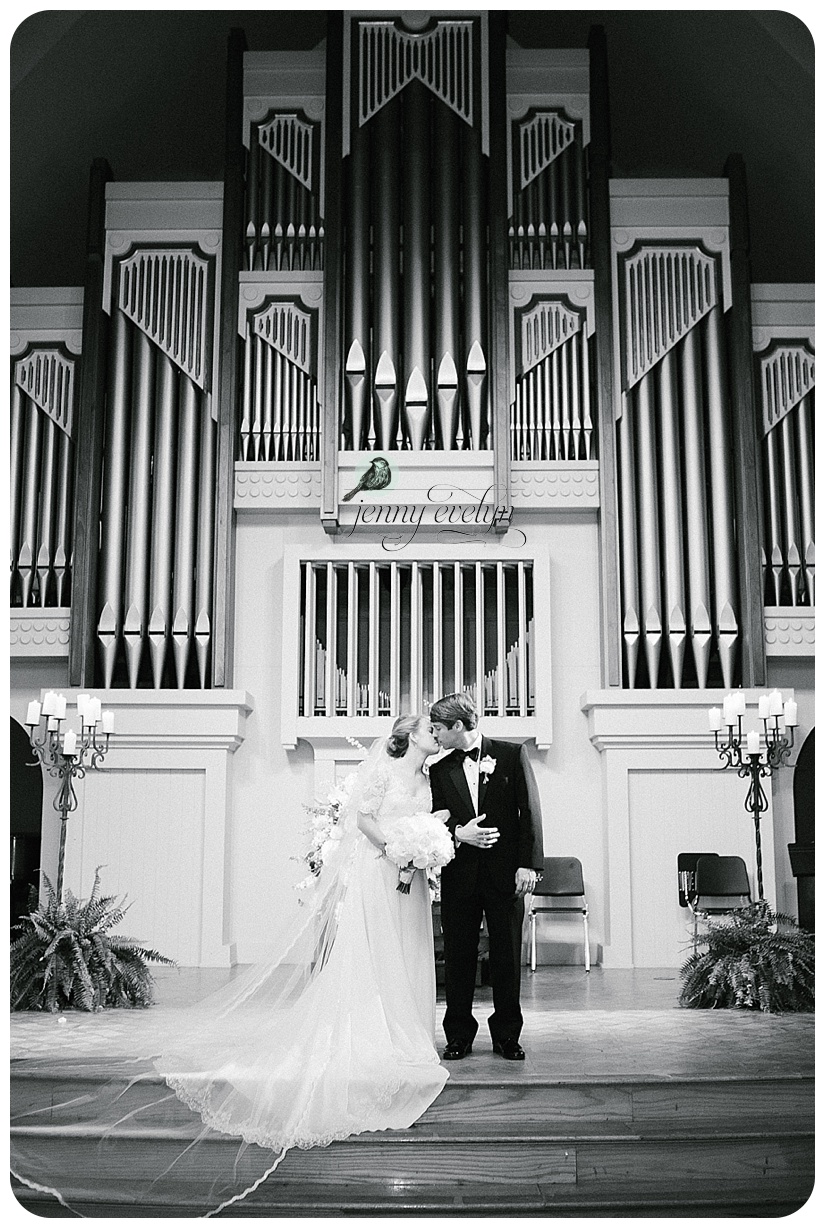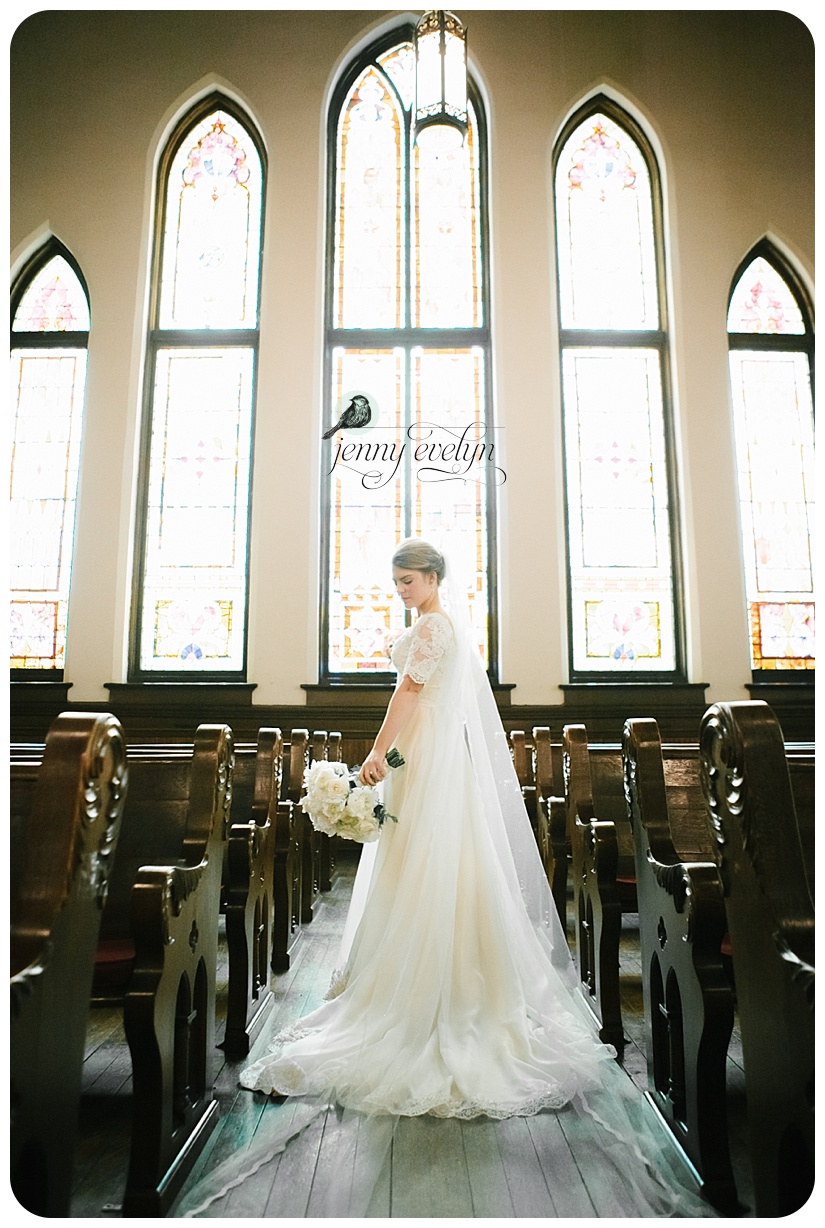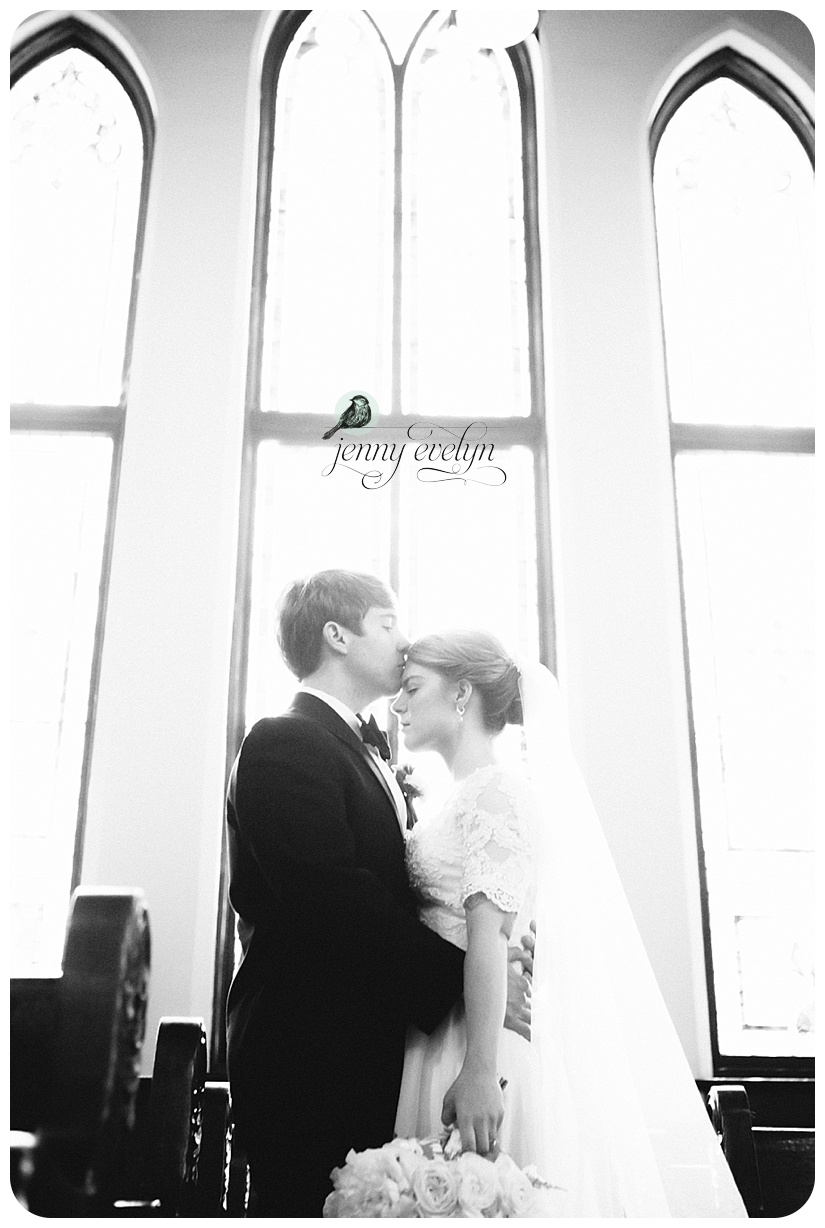 The it was off to the Hay House for the reception festivities!

Two's Company did a beautiful job with the yummy food.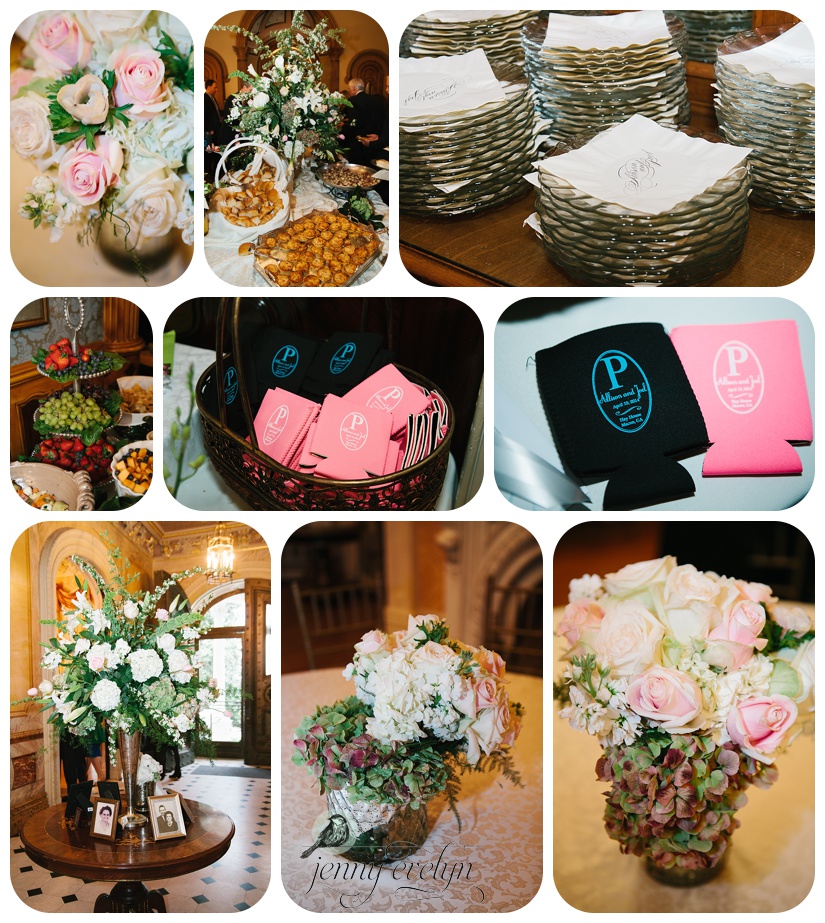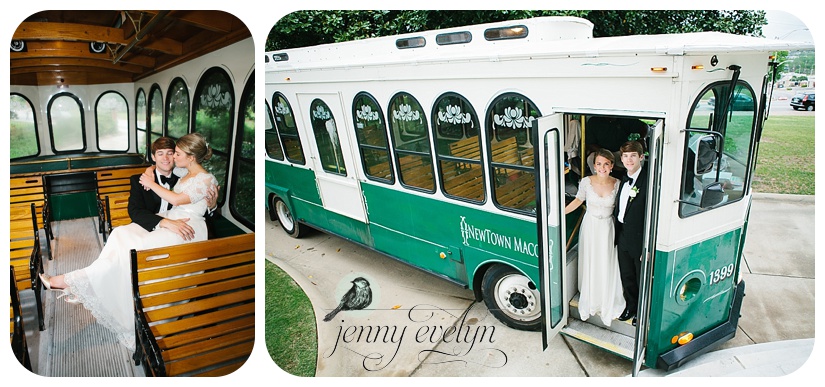 Allison's momma surprised the couple with a dove release at the start of the reception!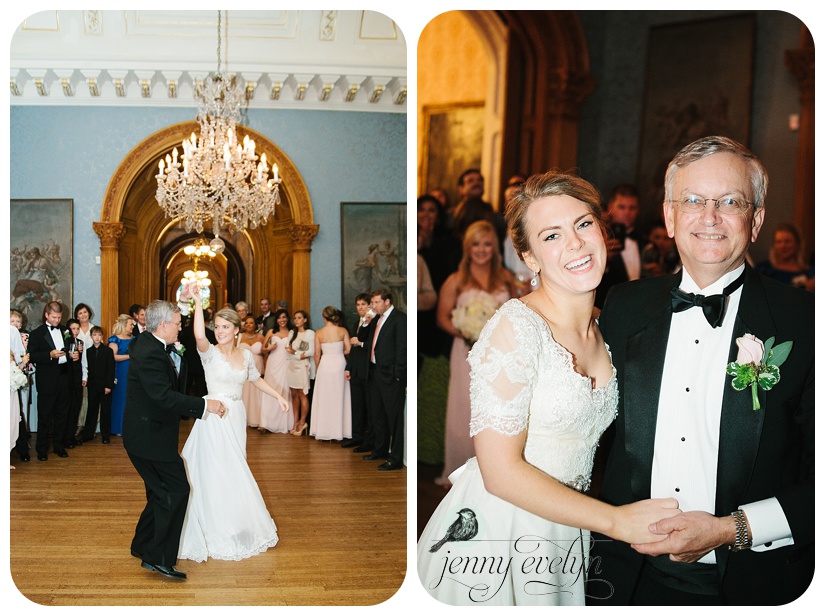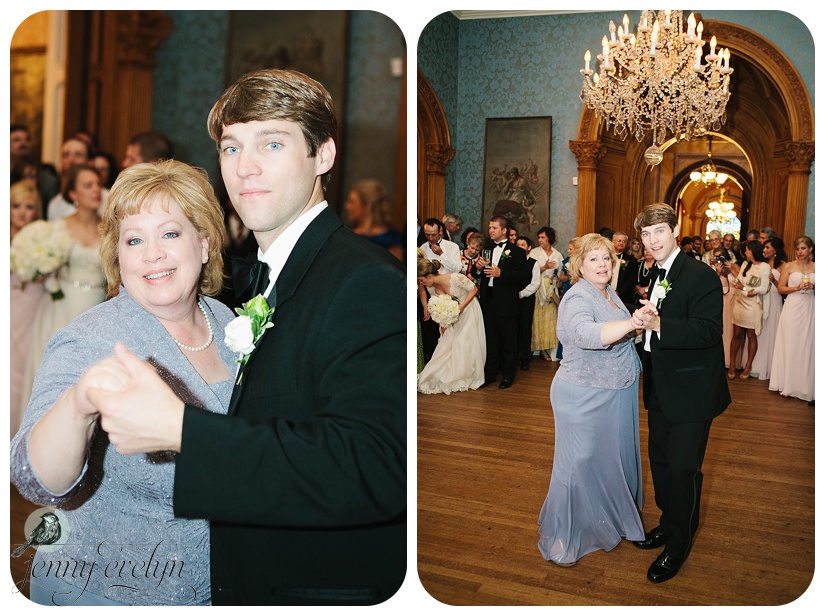 The bride and groom use the same knife that her parents used on their wedding day to cut the cake.


The brides cake was by Elizabeth Bacon a family friend.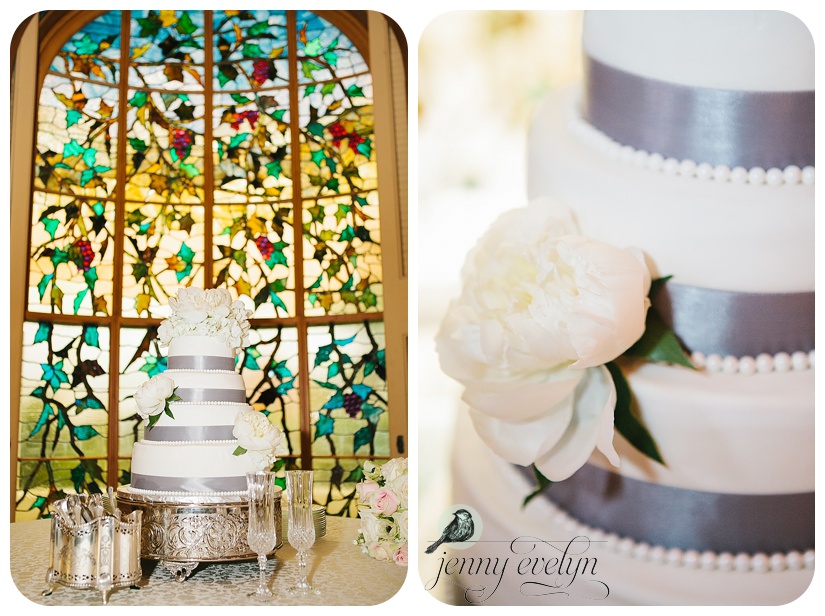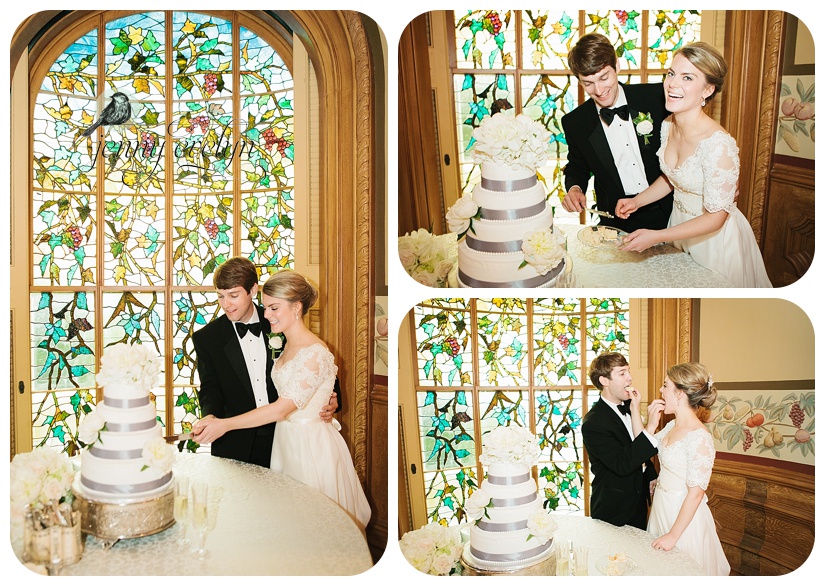 And how fun was Joel's grooms cake!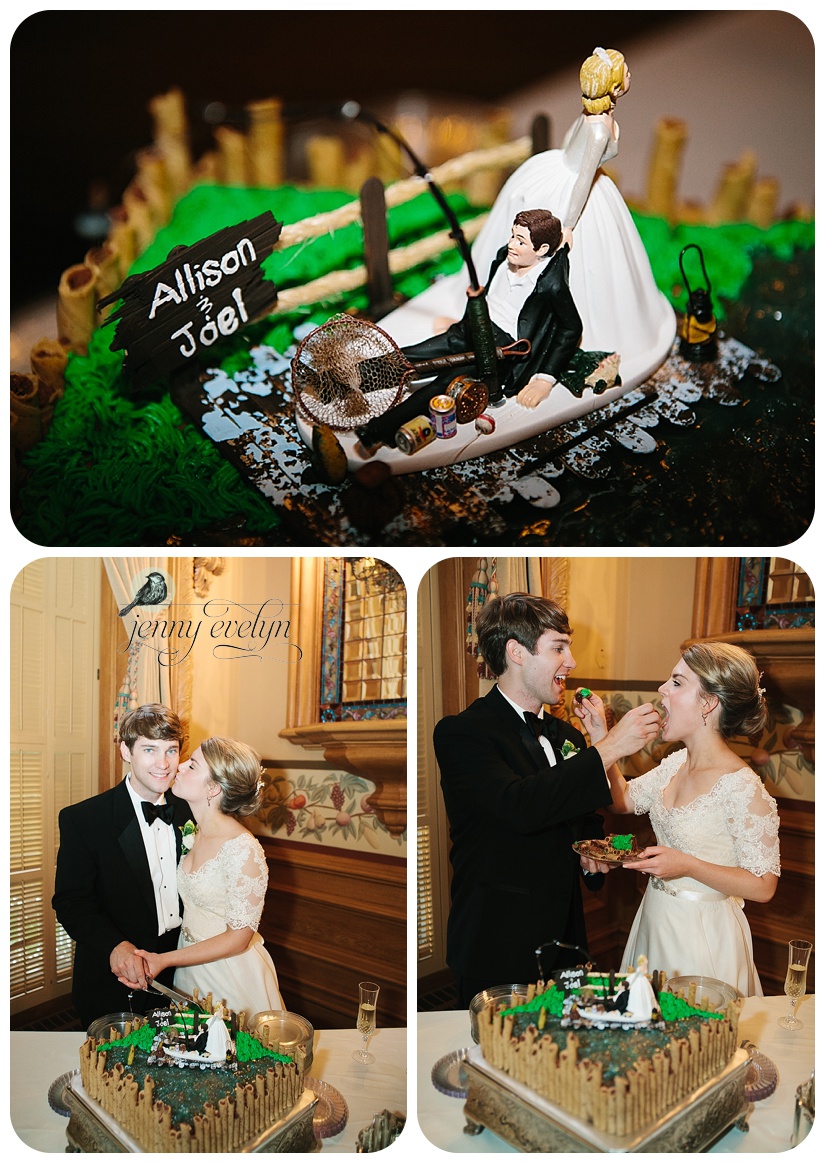 The Mondo Band got the party started and it kept going all night!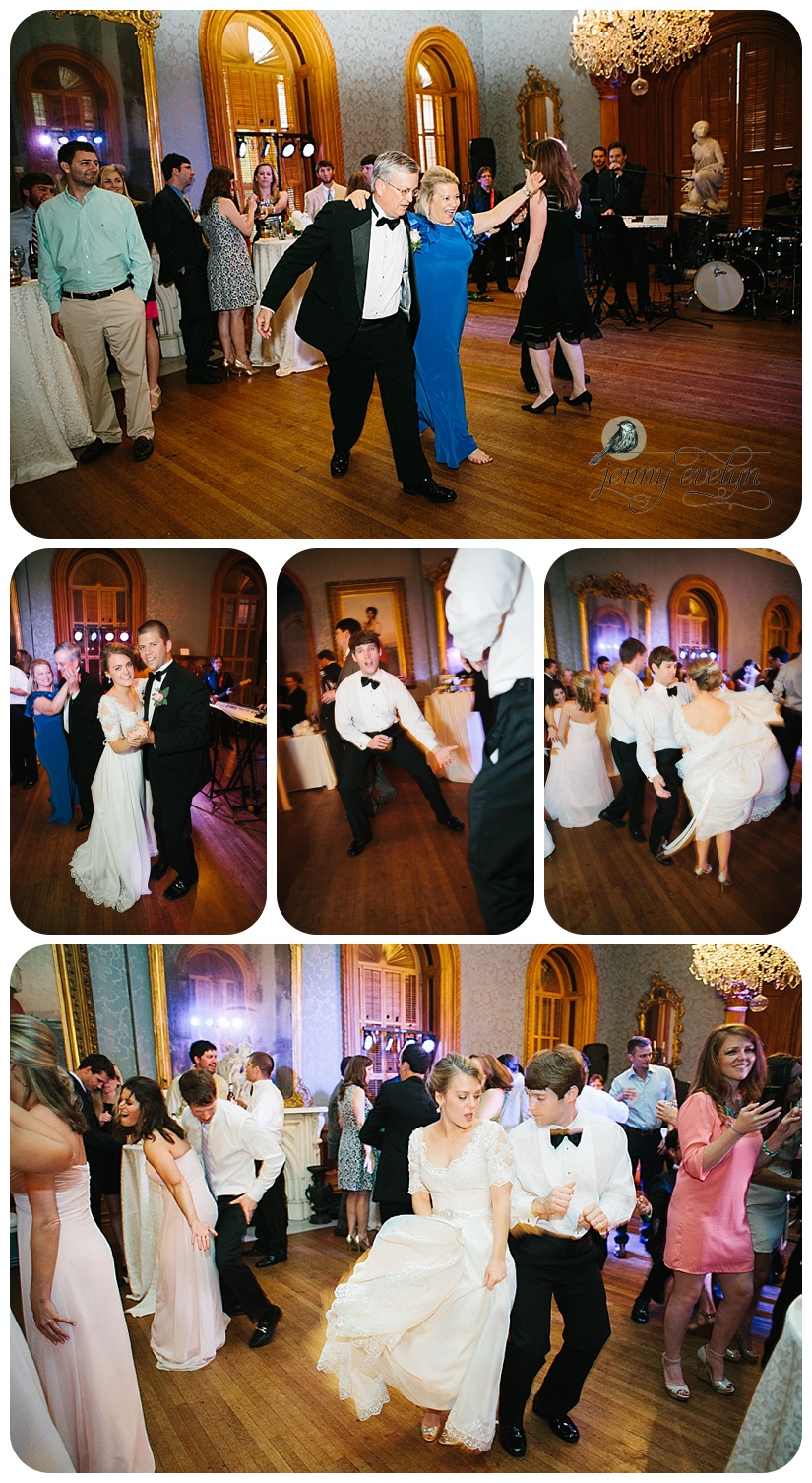 Groomsmen shenanigans!
To see all Allison and Joel's photos from their day click ***HERE***
Jenny Evelyn
Comments are closed.