Carly & Nathaniel: Rainy Day Blessings
May 2, 2013 |
Whenever I shoot a rainy day wedding, I think of the line from the hymn, "The clouds you so much dread are big with mercy and shall break, with blessings on your head." I know this is true for Carly and Nathaniel! They are such a sweet couple, so kind and gracious. I love to see a couple so much in love with each other.  So even though their wedding day was full of rain, it was also full of lovely details, sweet moments and most of all love!
This has to be one of my most favorite ring shots! Carly hand painted these sweet bride and groom figurines.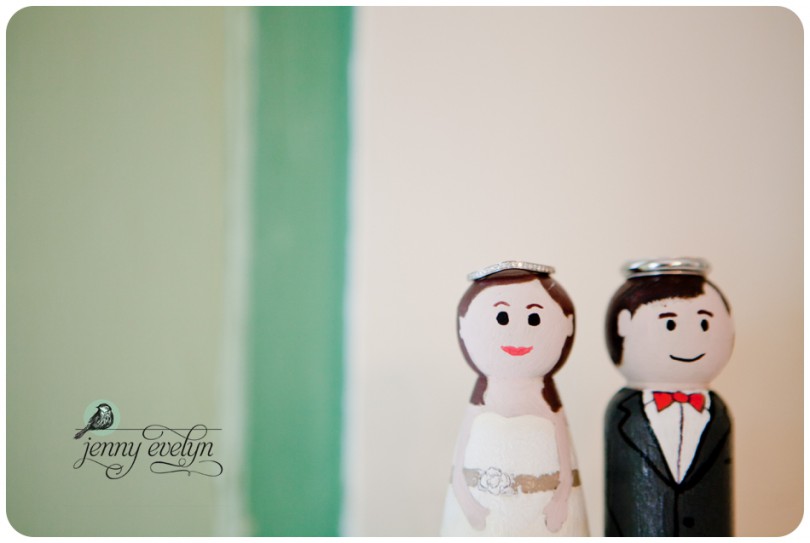 Carly got ready in her childhood bedroom.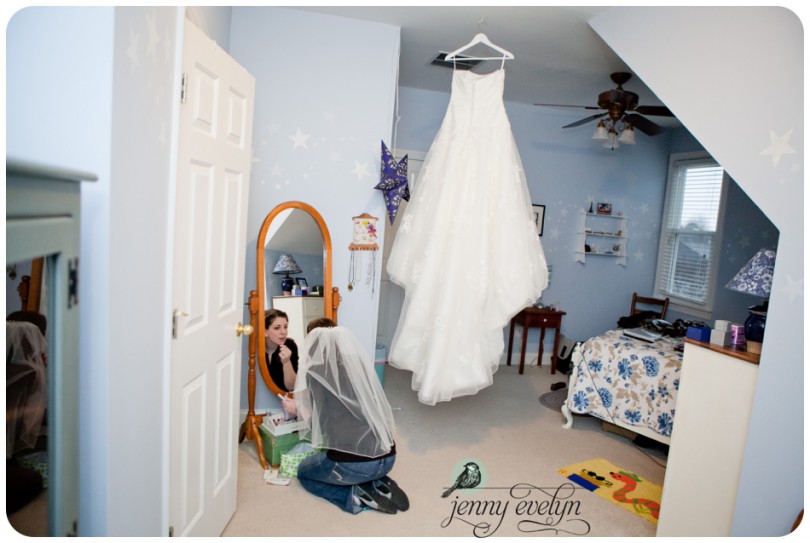 Carly chose such beautiful and delicate bridal jewelry. Perfect for her! She wore a lovely infinity bracelet that she borrowed from her mom. It was a gift from her dad several years ago, and Carly wore it for her high school senior pictures.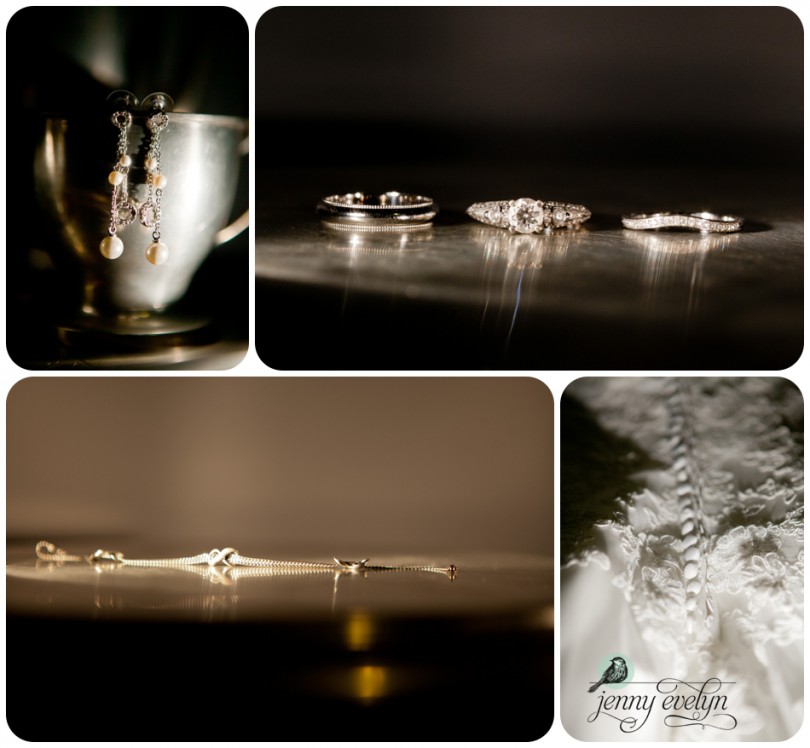 Carly's gown was by Sincerity Bridal. I love the shadow from my Video Light on the ceiling!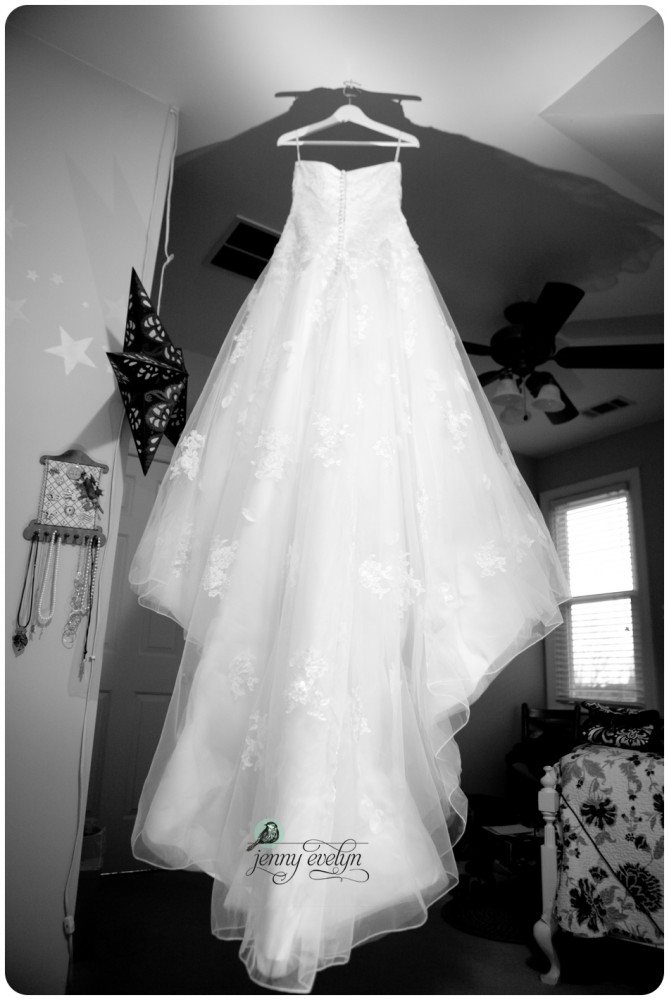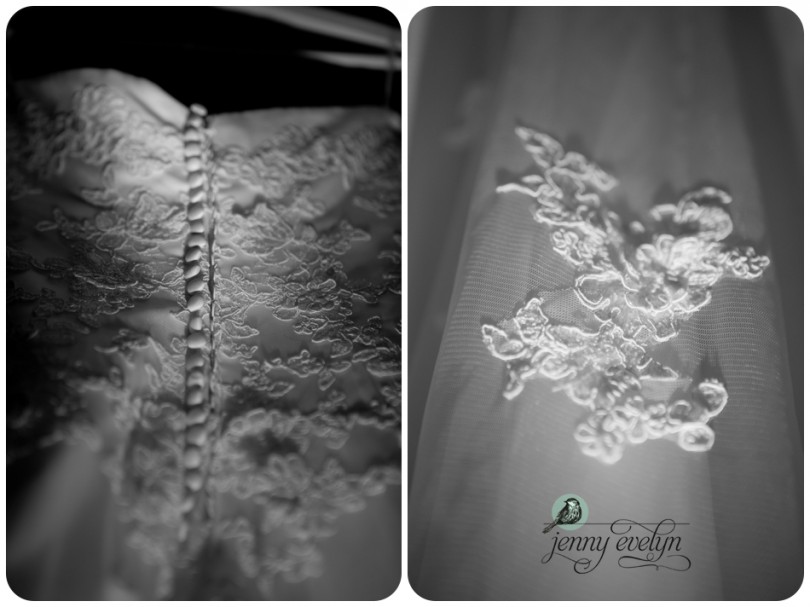 Cute wedding shoes!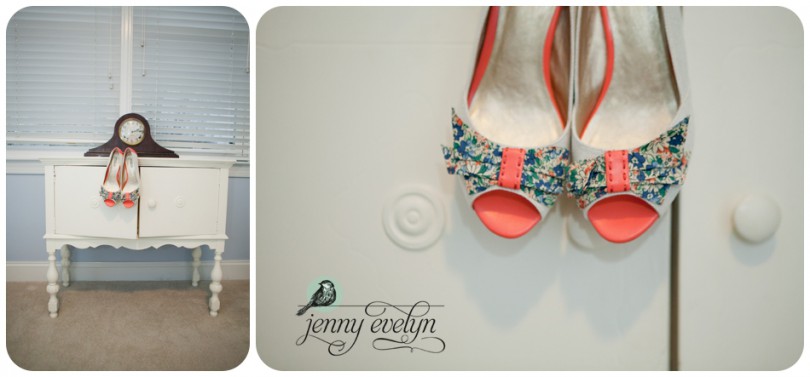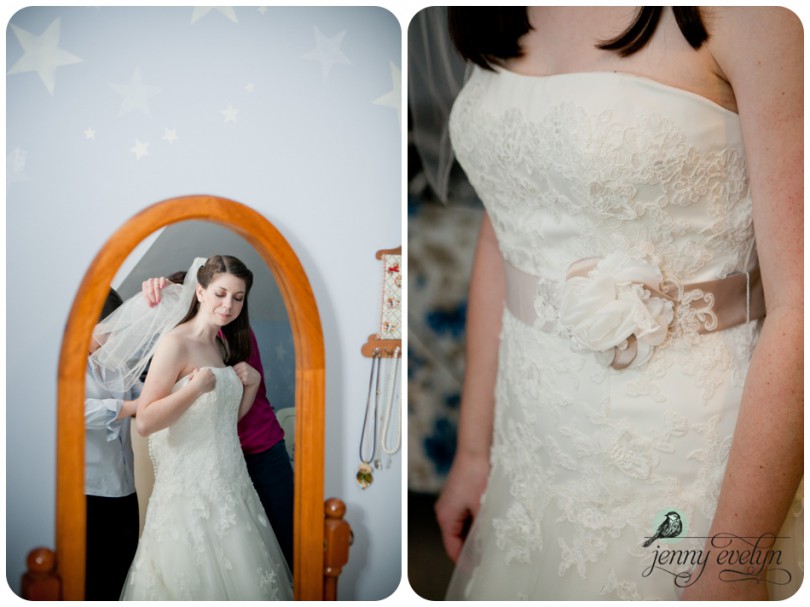 Carly's sister, Natalie, helping her into her dress.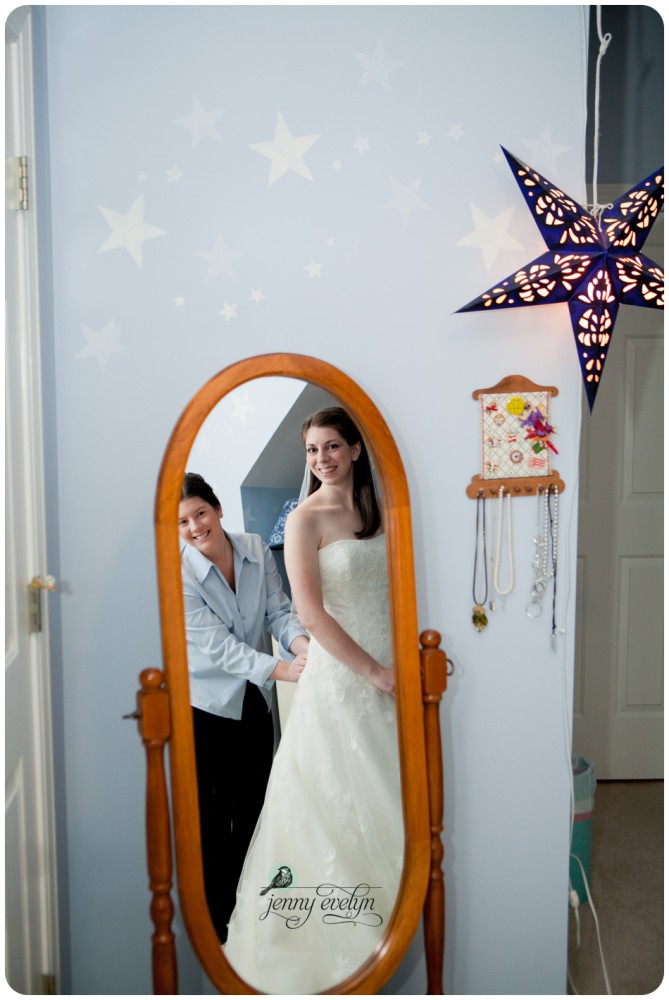 I love the moment when the groom first sees his bride.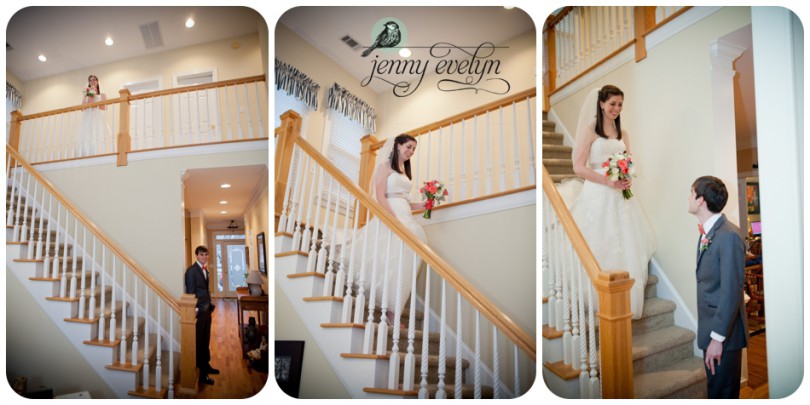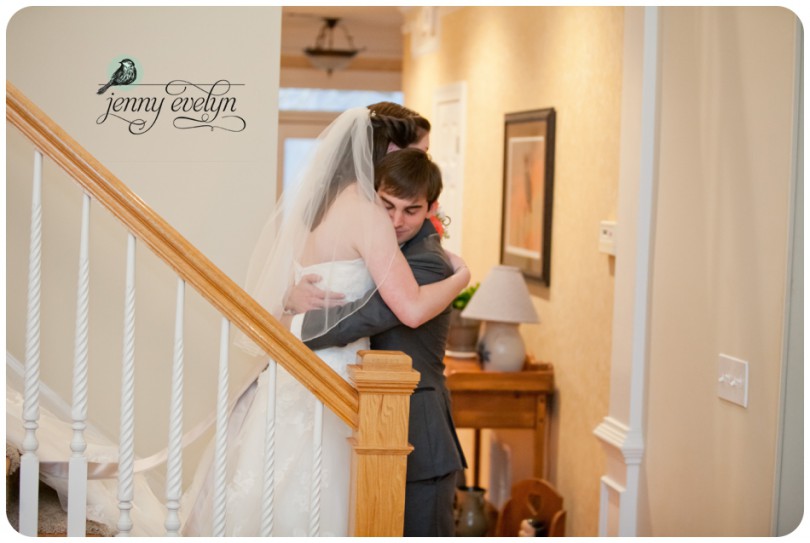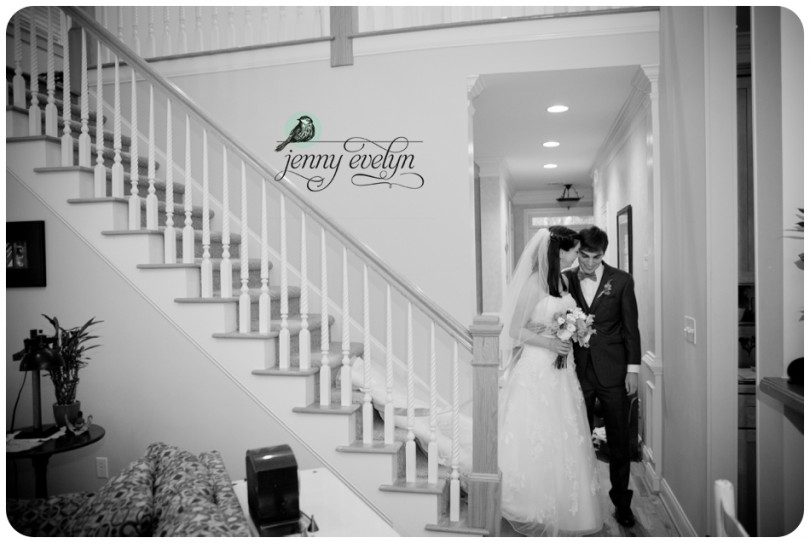 So sweet!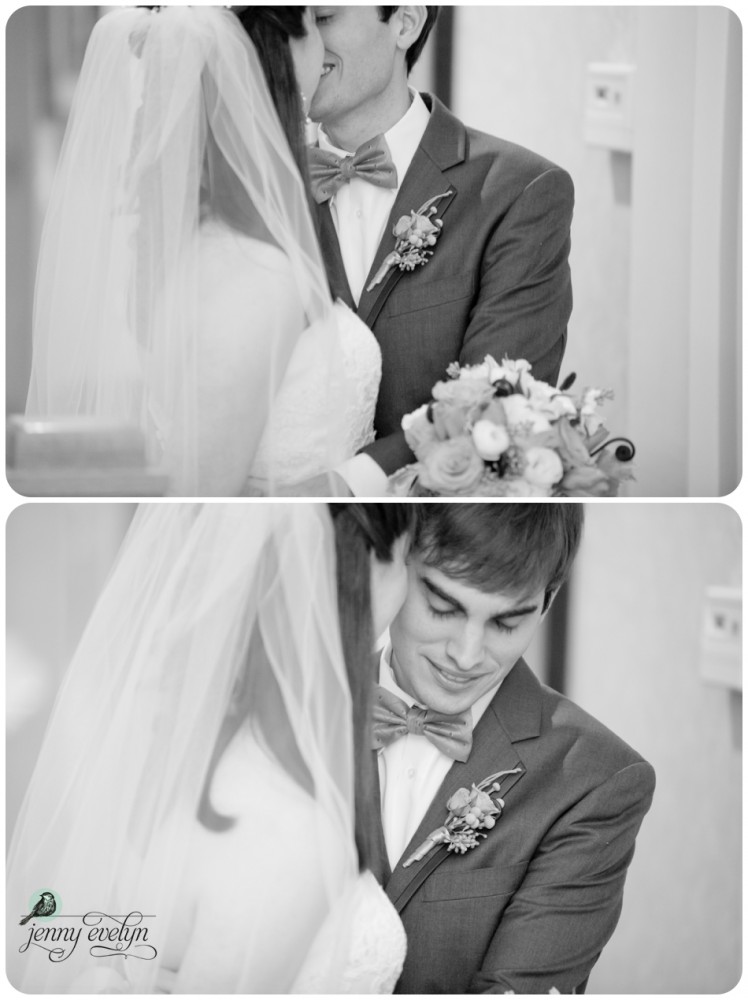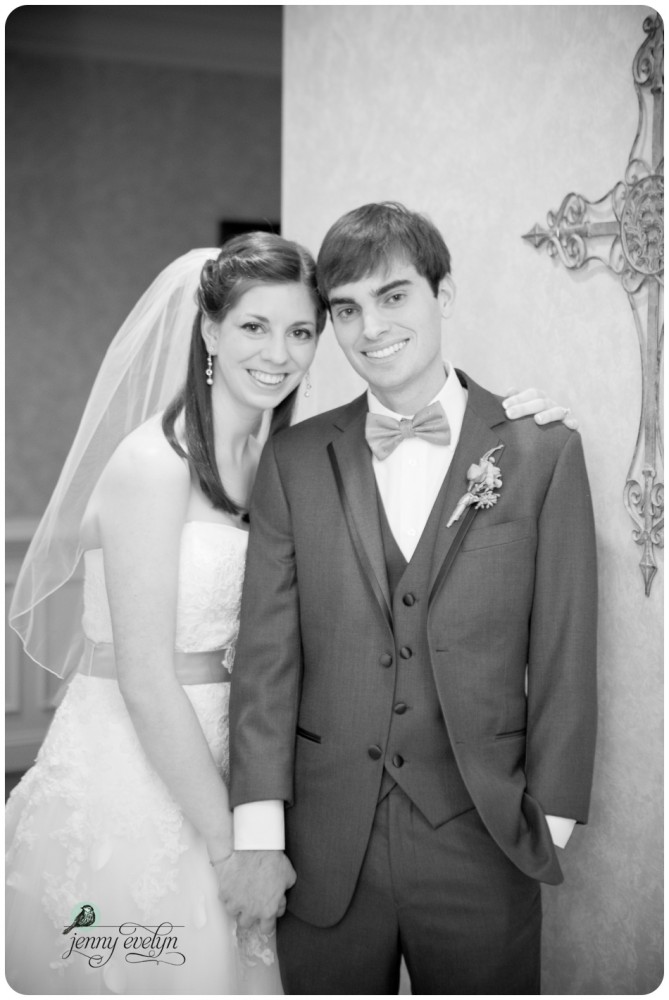 Such a beautiful bride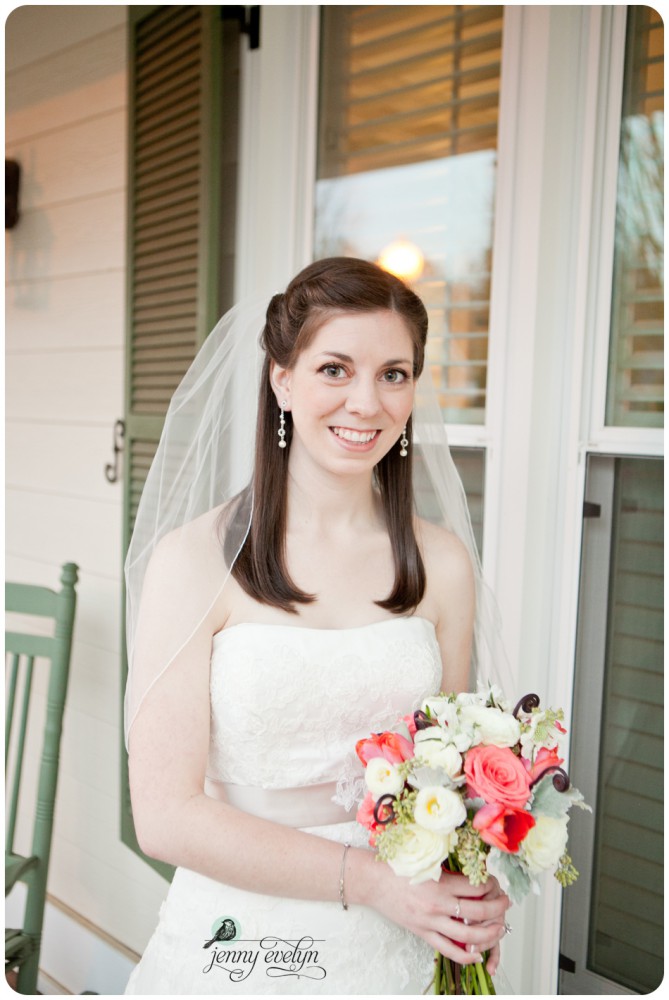 Carly's gorgeous bouquet and all the rest of the beautiful flowers were by The Perfect Poppy.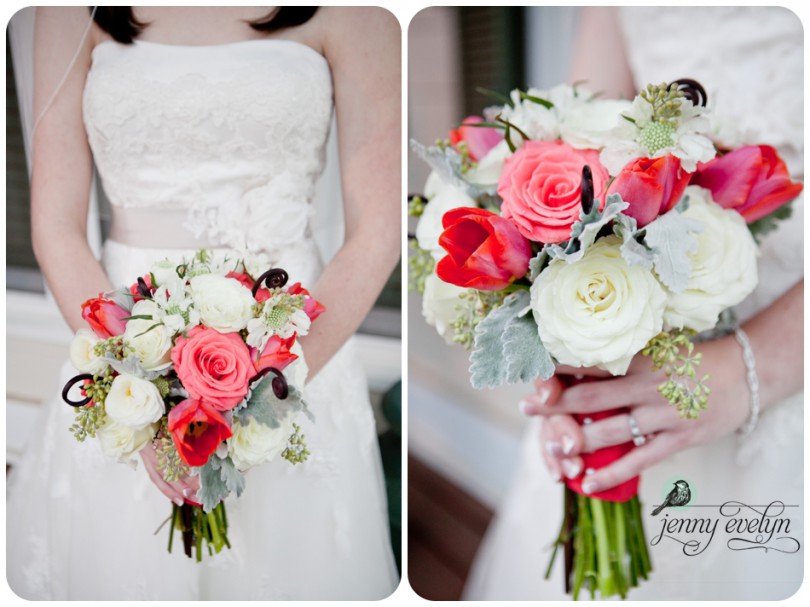 Loved her belt detail on her dress!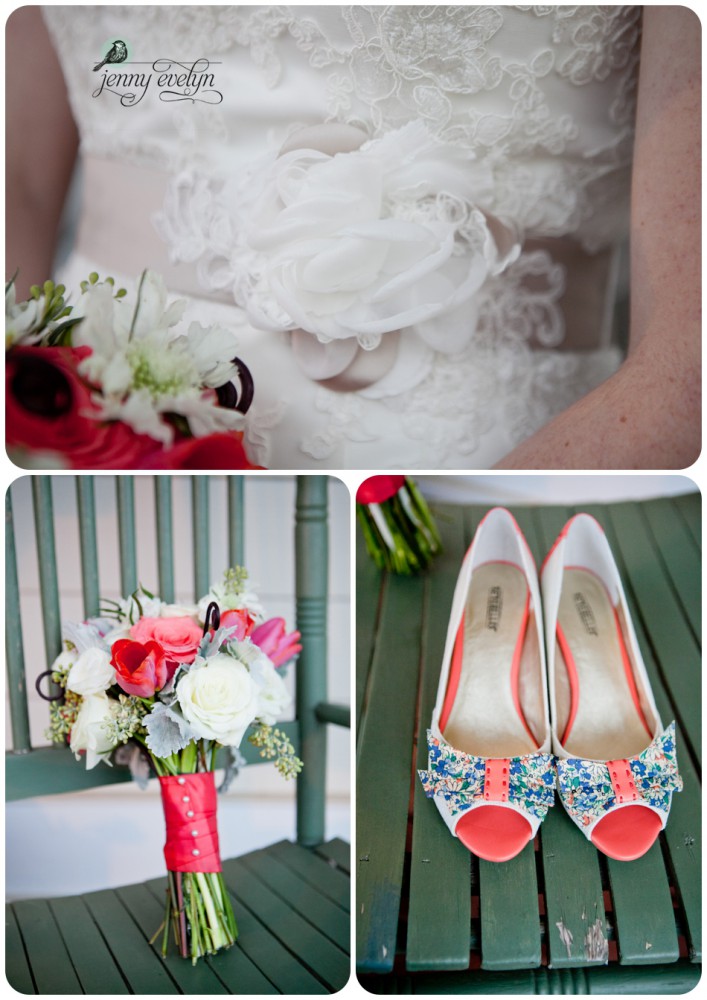 I shot this under an umbrella! 

On the porch!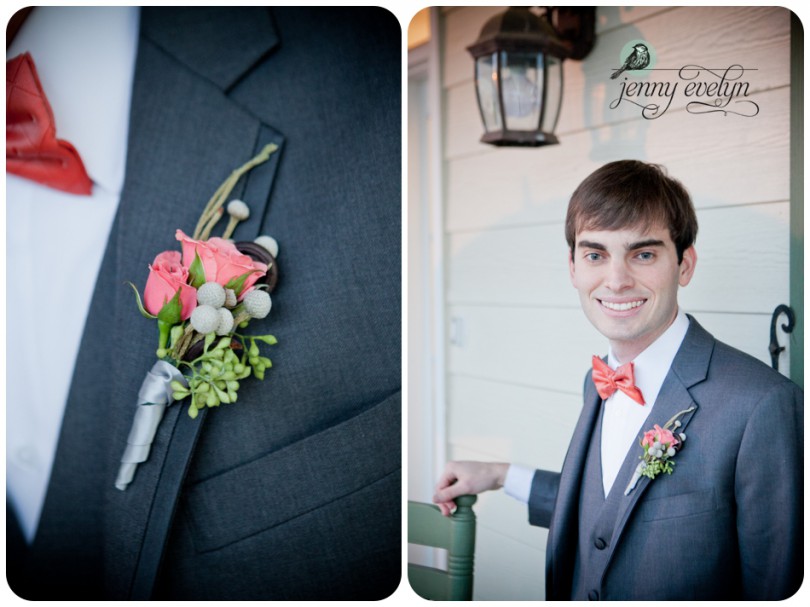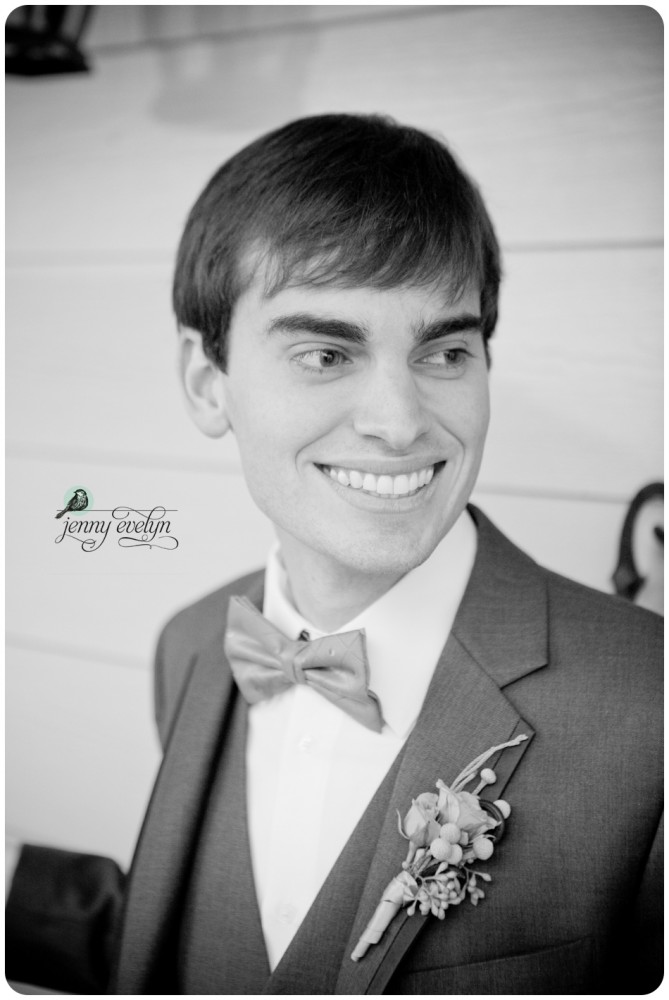 Such a cute couple!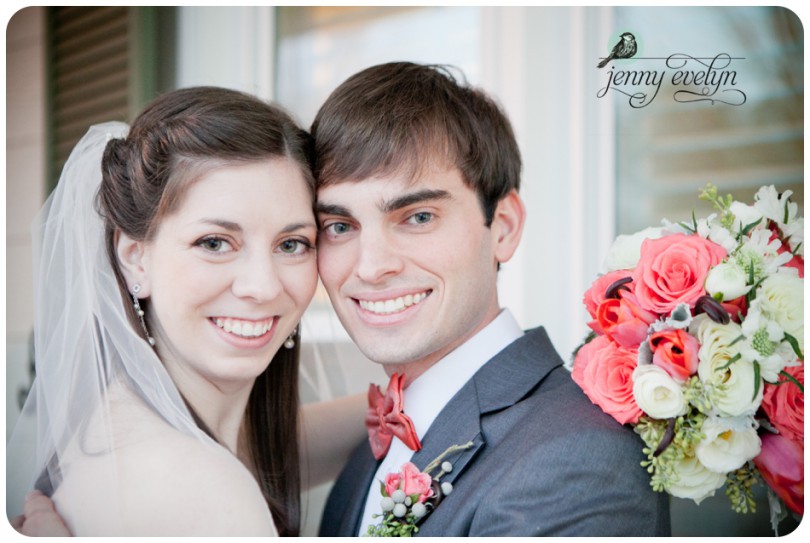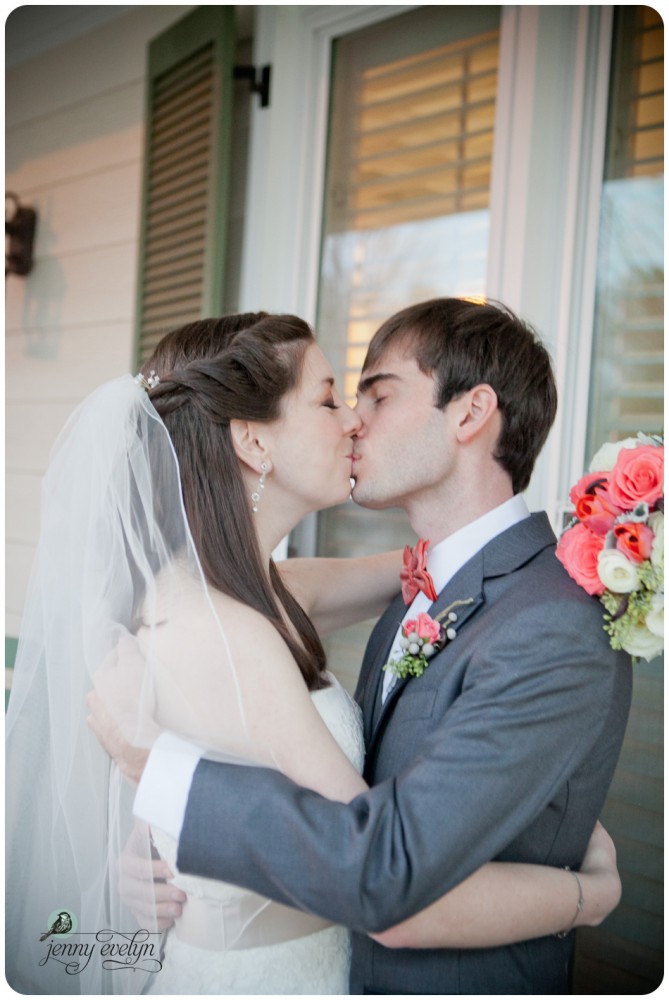 Nathaniel was checking the weather on the ipad, and it wasn't good news: pouring rain! But this was still their wedding day, and Carly and Nathaniel wouldn't let a little rain stop them. So I let Carly borrow my rainboots, and we kept on shooting!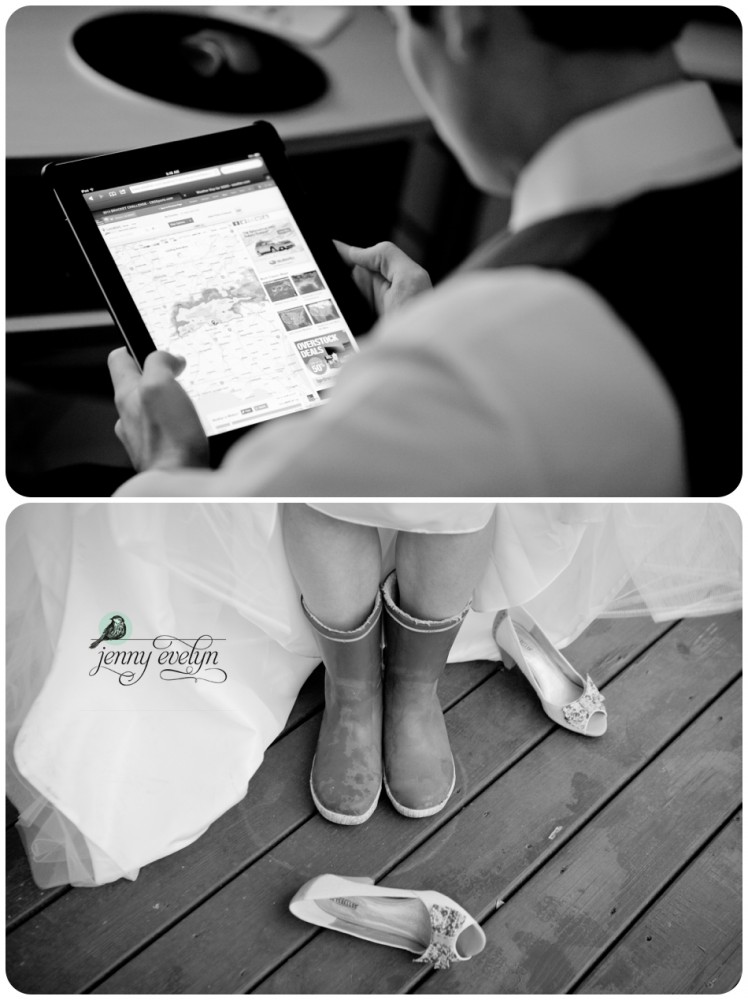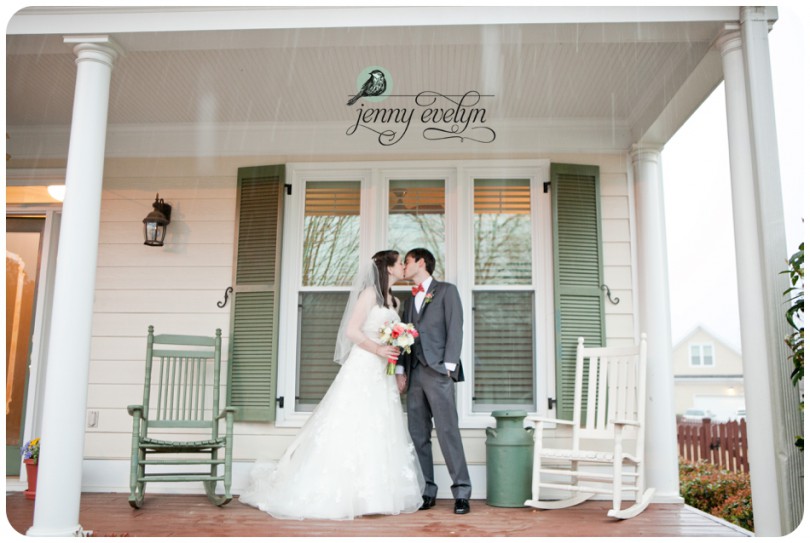 After shooting at Carly's house, we headed over to the White Oak Presbyterian Church, Nathaniel's home church. It is such a beautiful and quaint little church. I love the wreaths on the sanctuary doors.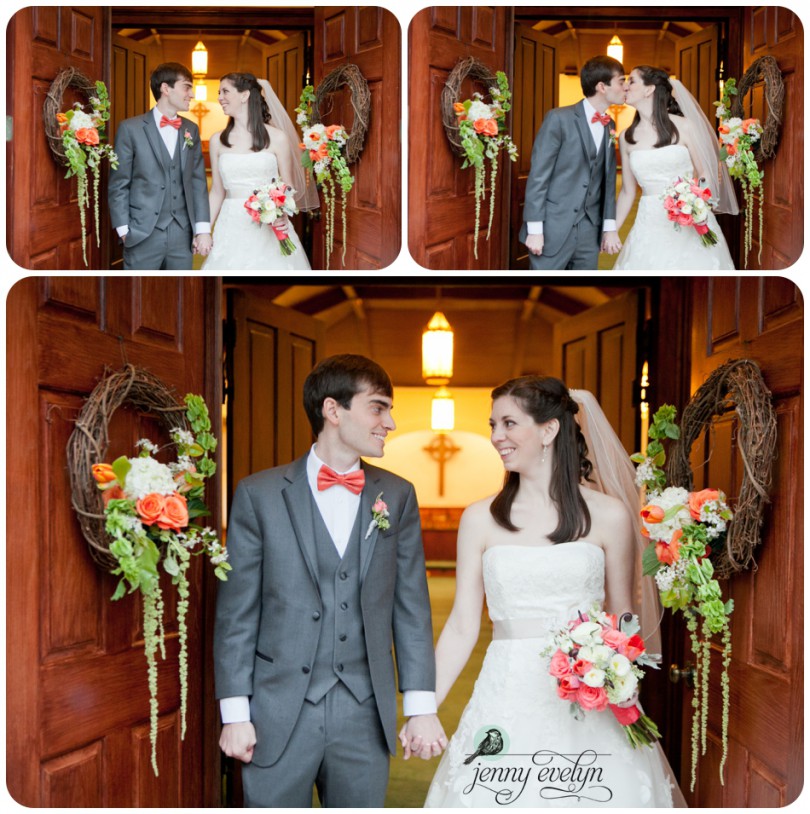 Carly was a DIY bride, and she designed the programs herself.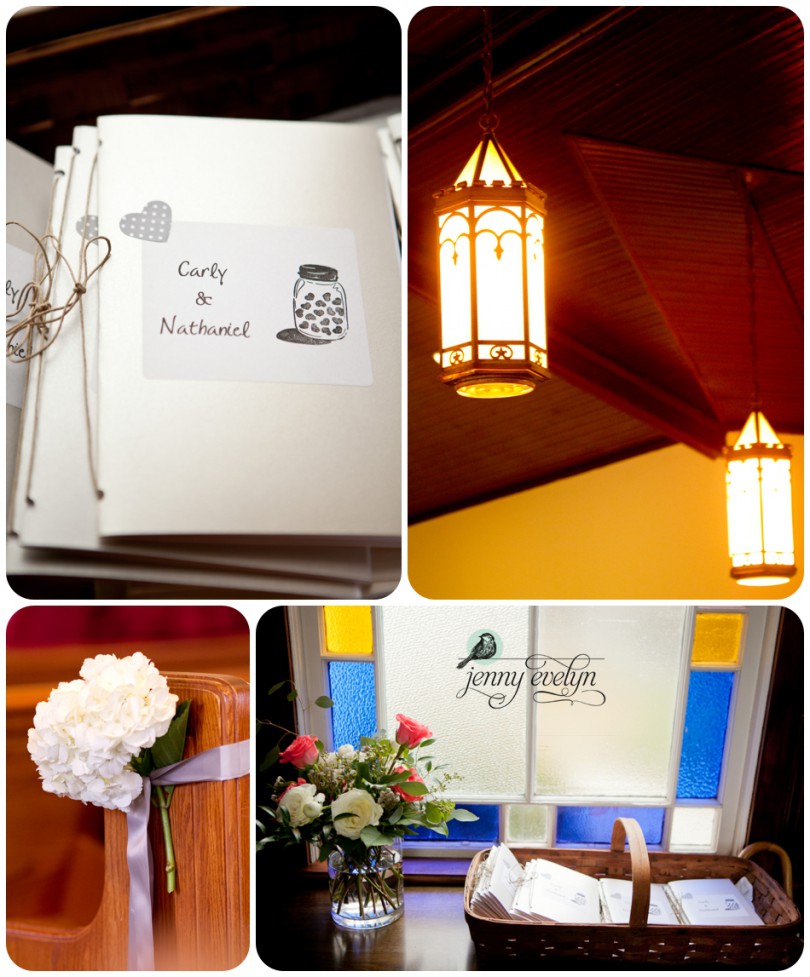 Beautiful Bride!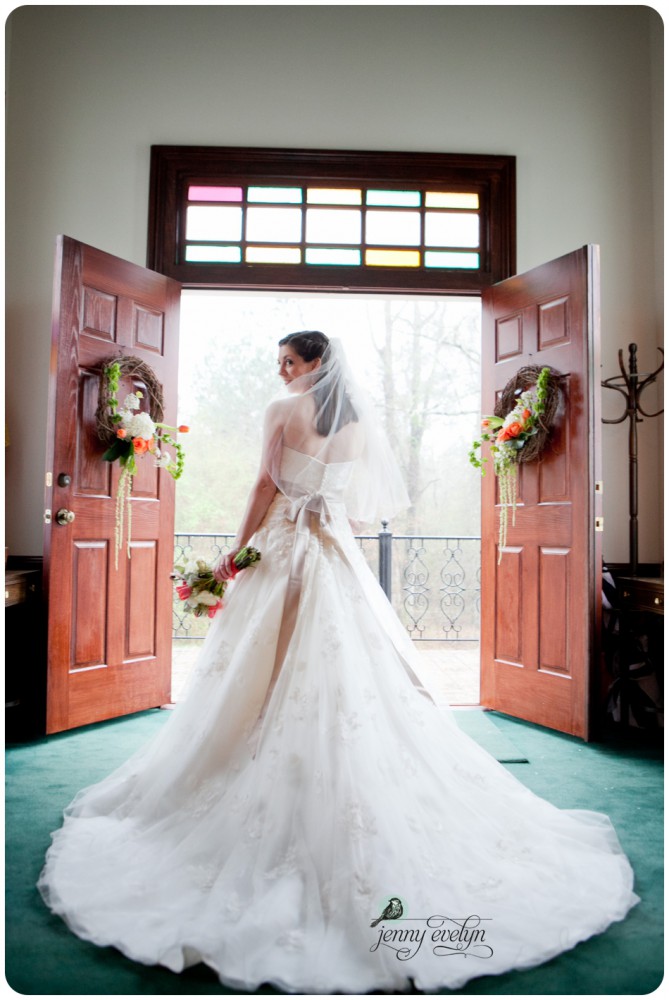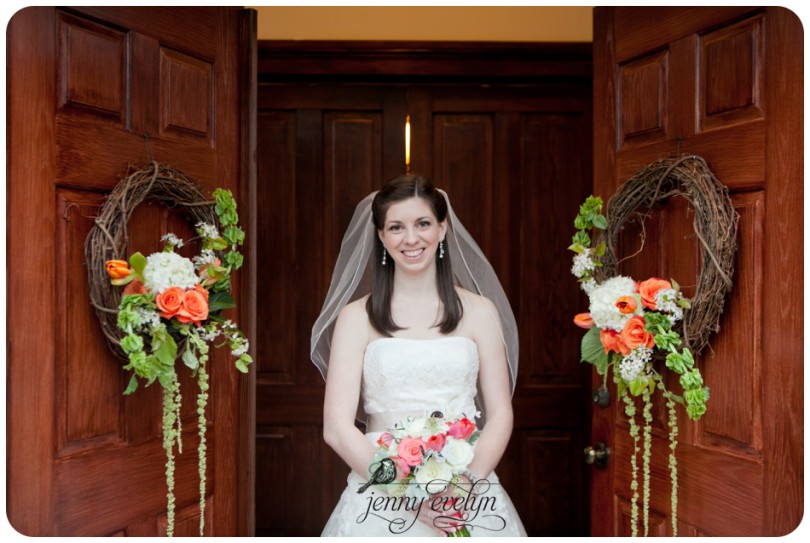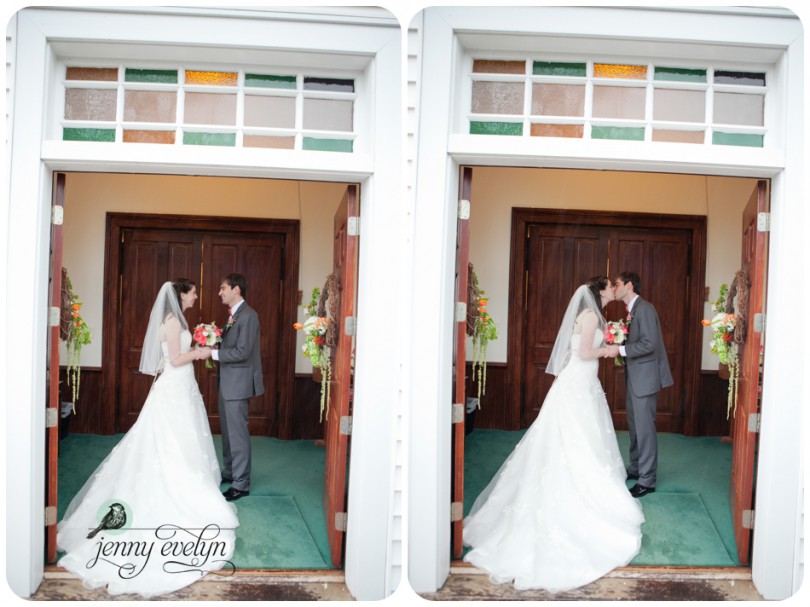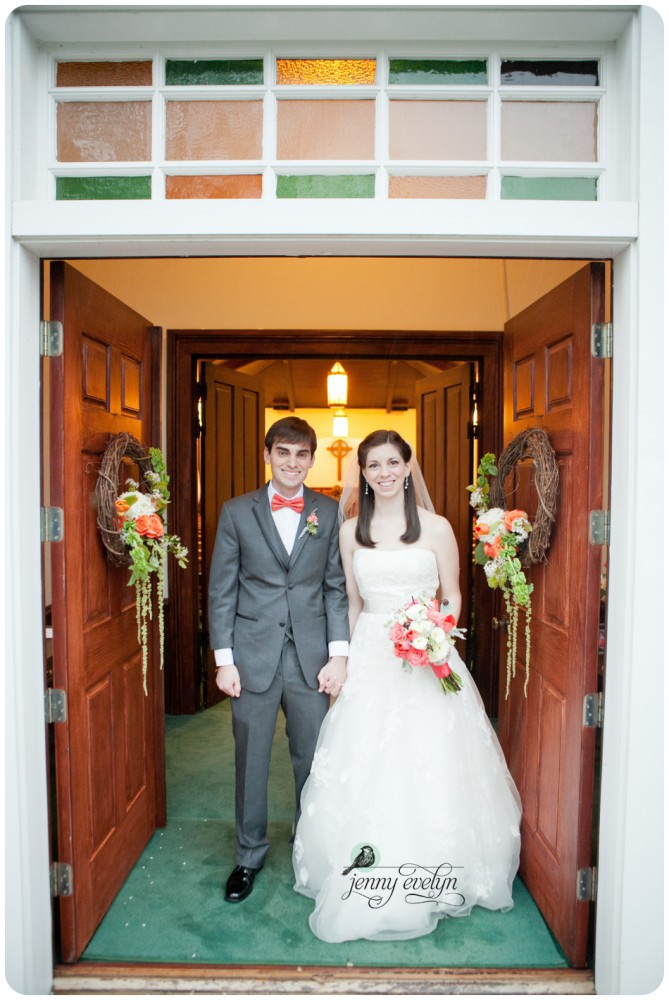 Love this shot!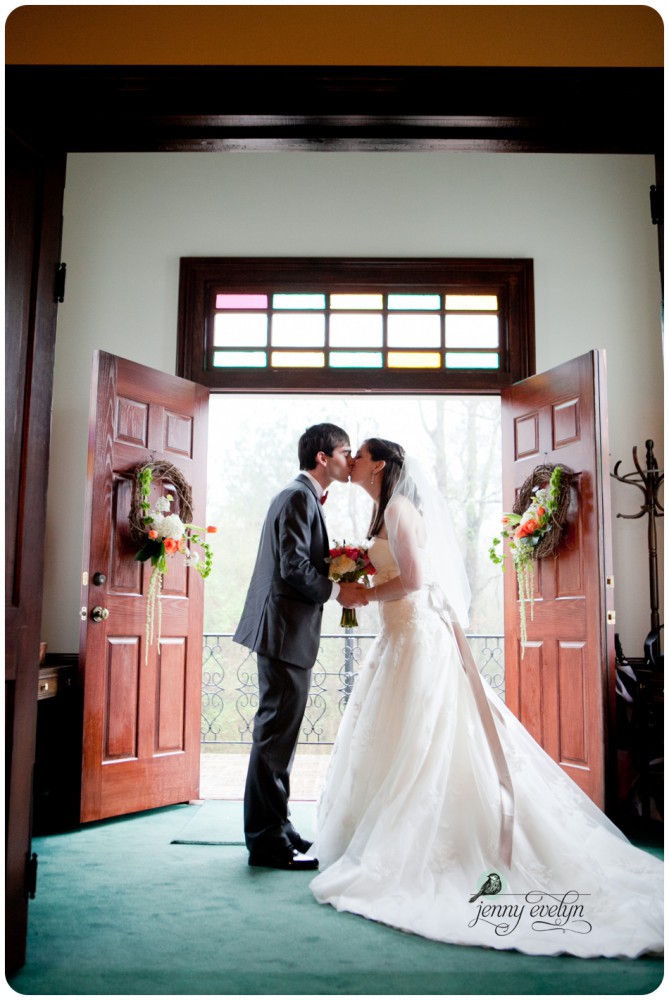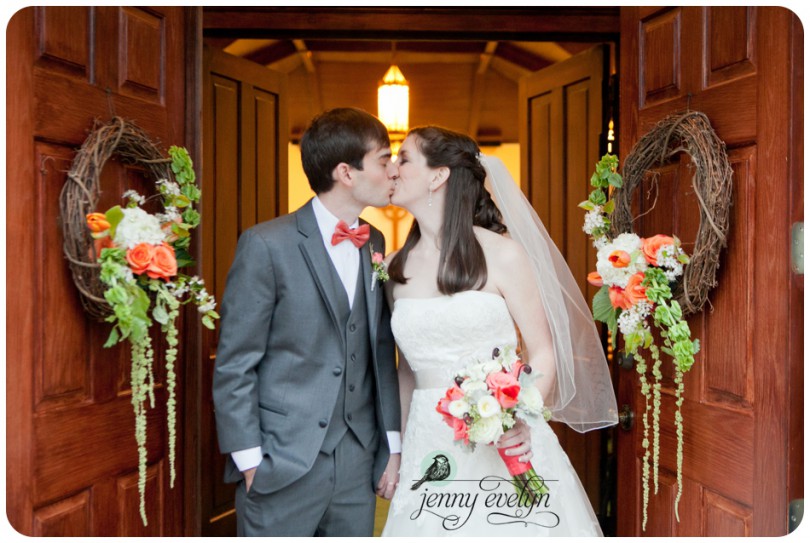 Her girls were as excited as she was for her to walk down the aisle!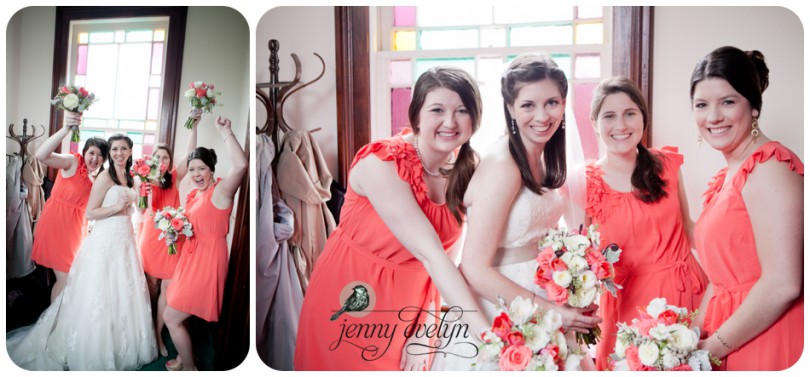 Here comes the bride! Carly's daddy was waiting to walk her down the aisle.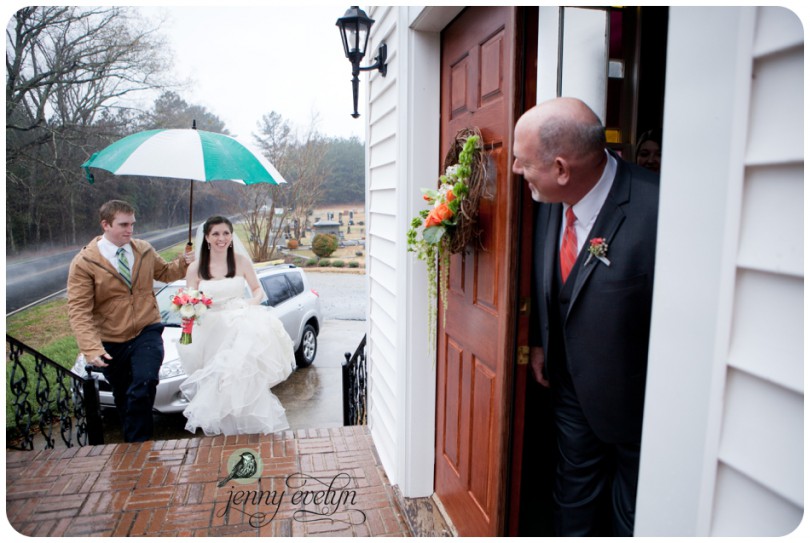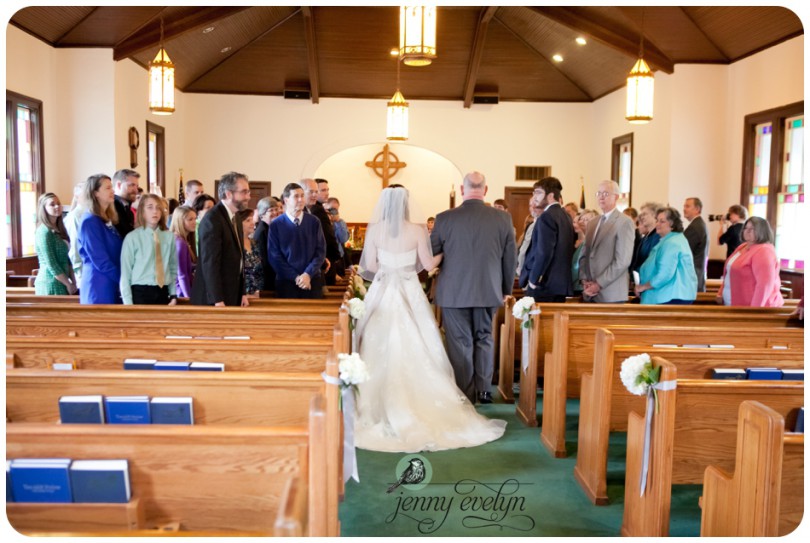 Ringing of the bell and prayer from Nathaniel's grandfather.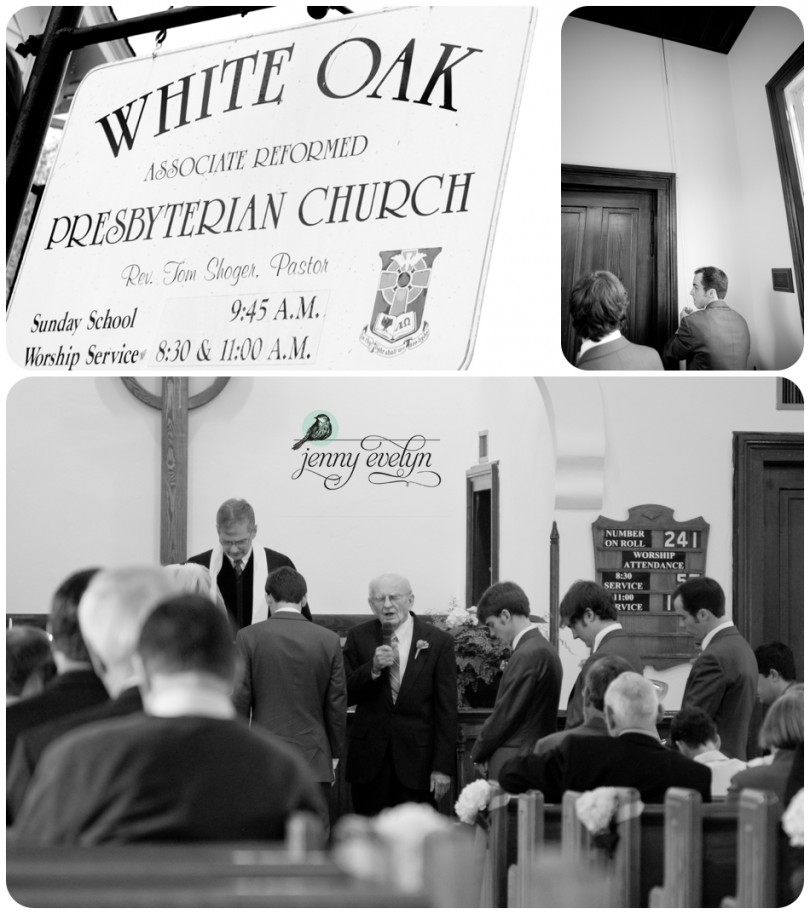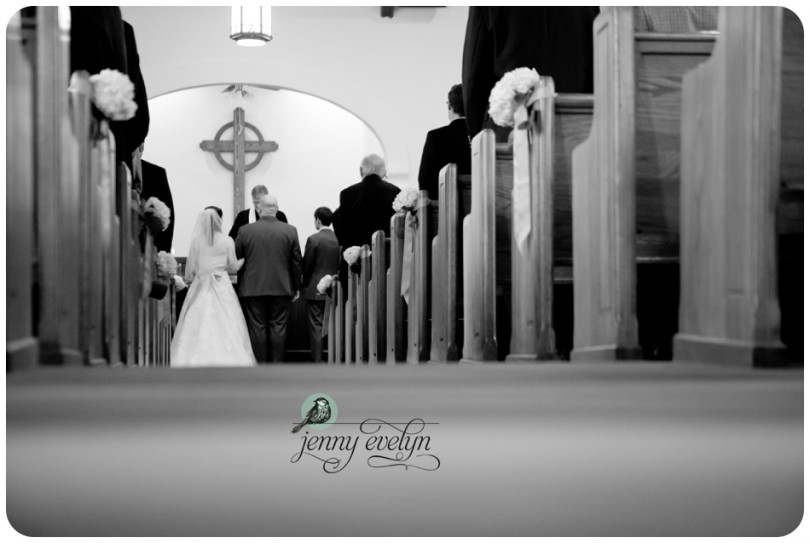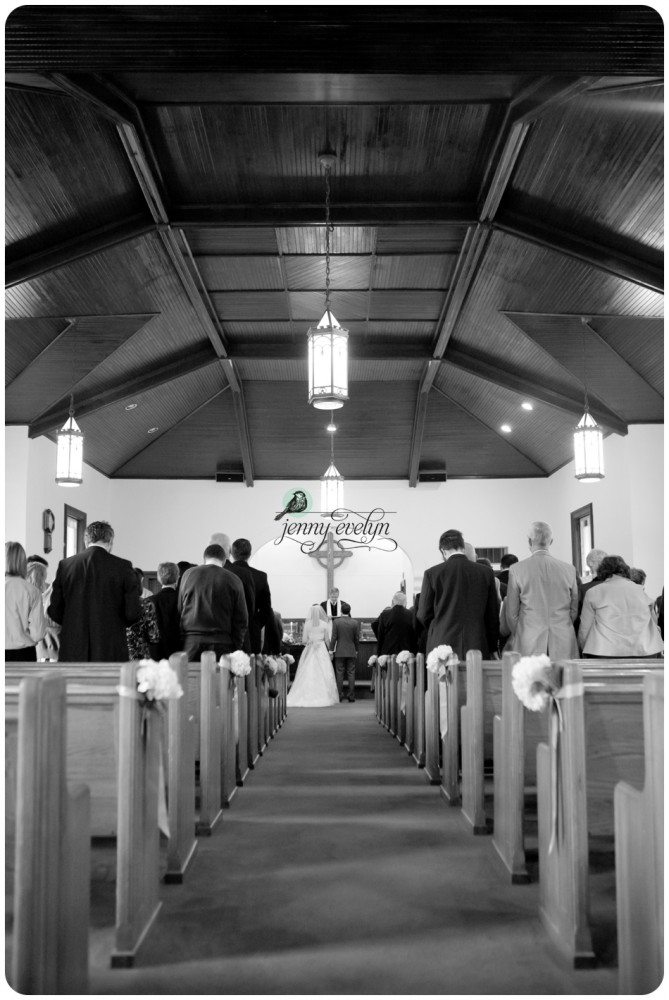 Peaking though the church doors down the aisle!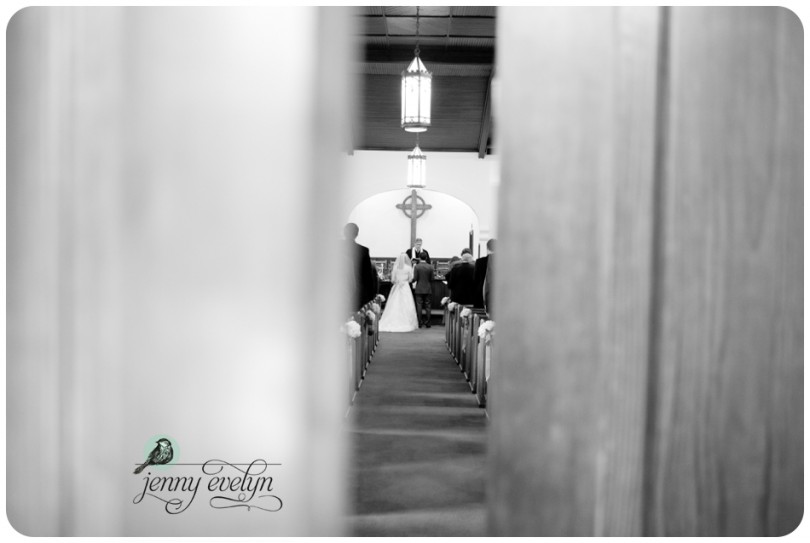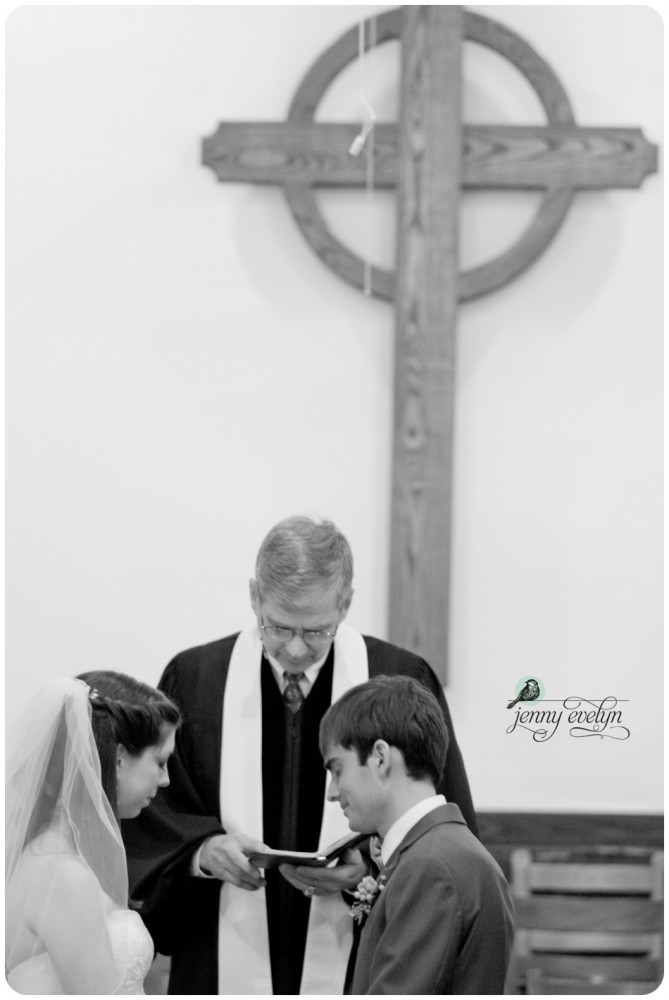 Kissing the bride. I love the joy on Carly's face!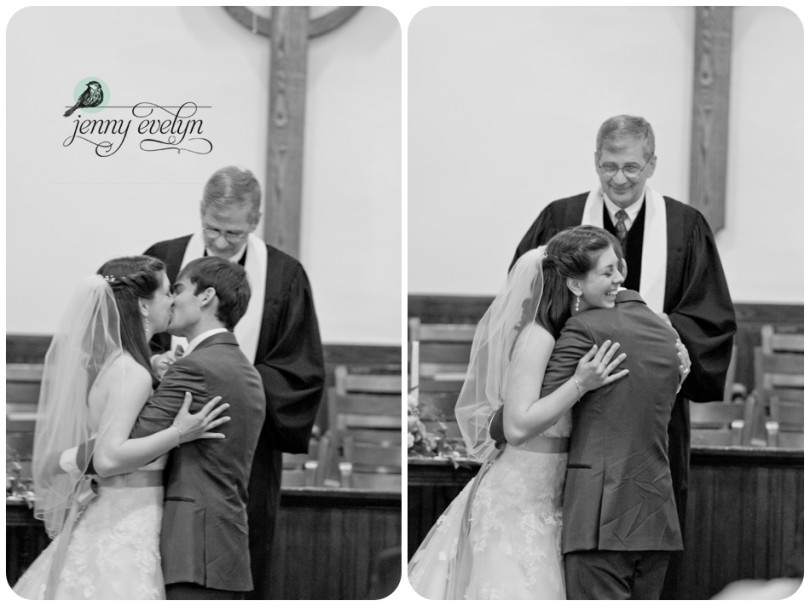 Mr. and Mrs. Nathaniel Dodds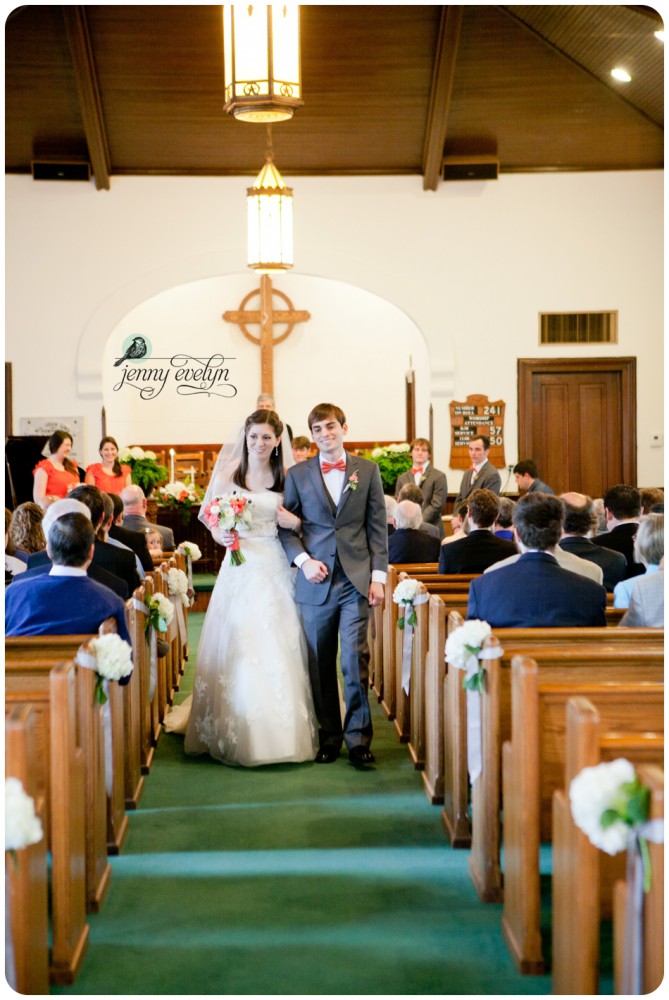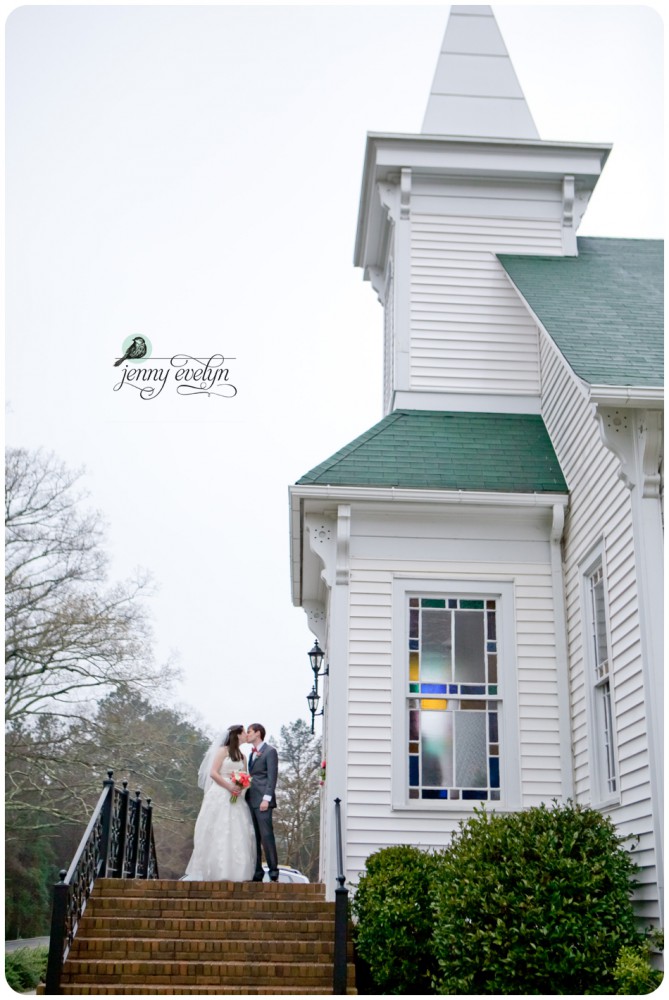 I love getting a shot of the whole crowd rejoicing with the happy couple. So sweet!  Nathaniel's parents got married at their church 29 years ago!
The wedding party!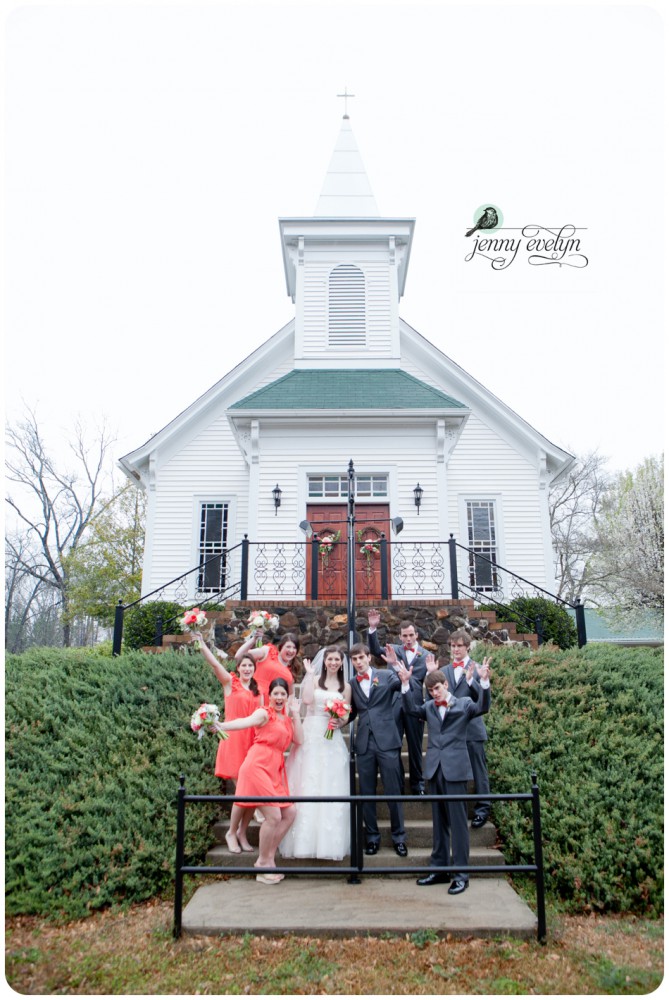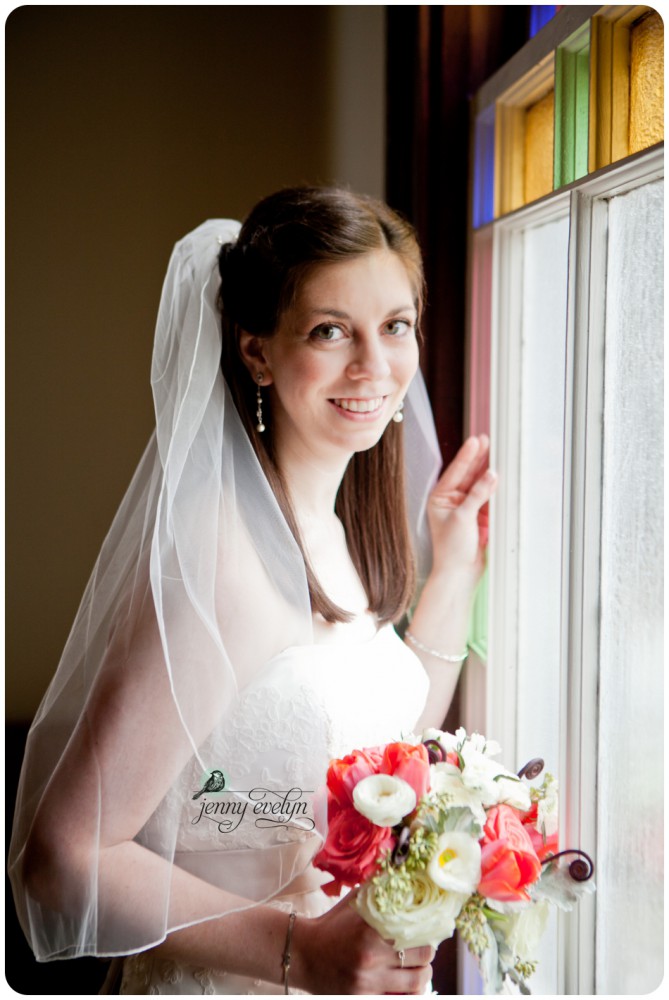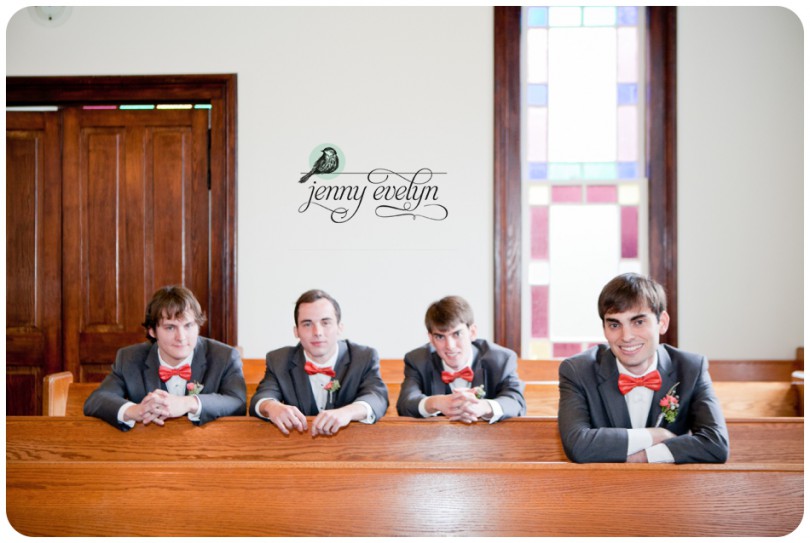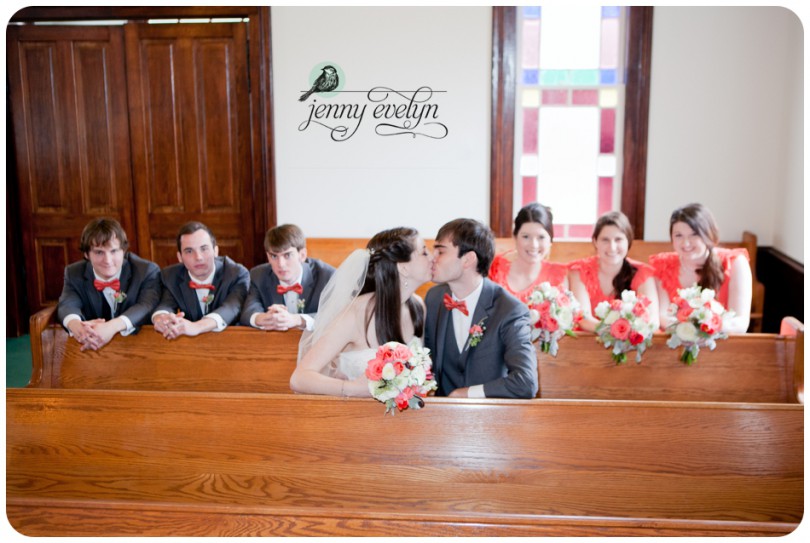 Carly and her bridesmaids looking cute!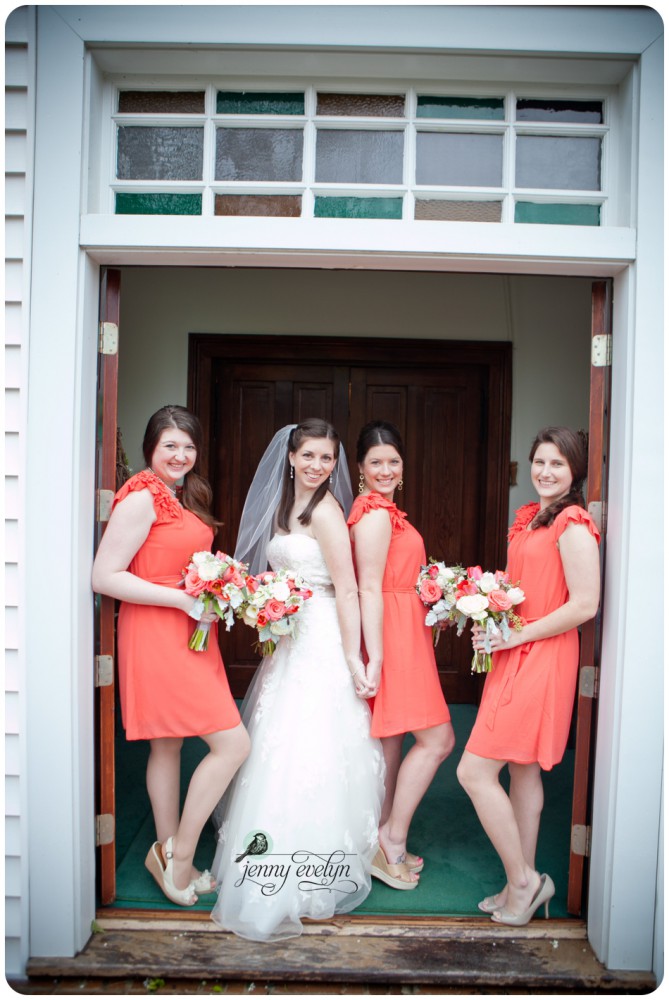 LOVE her colors!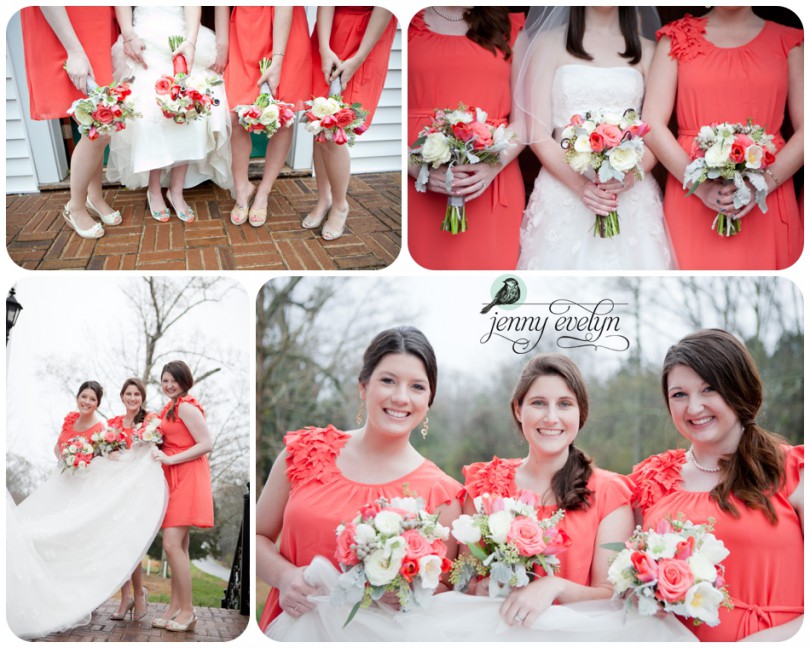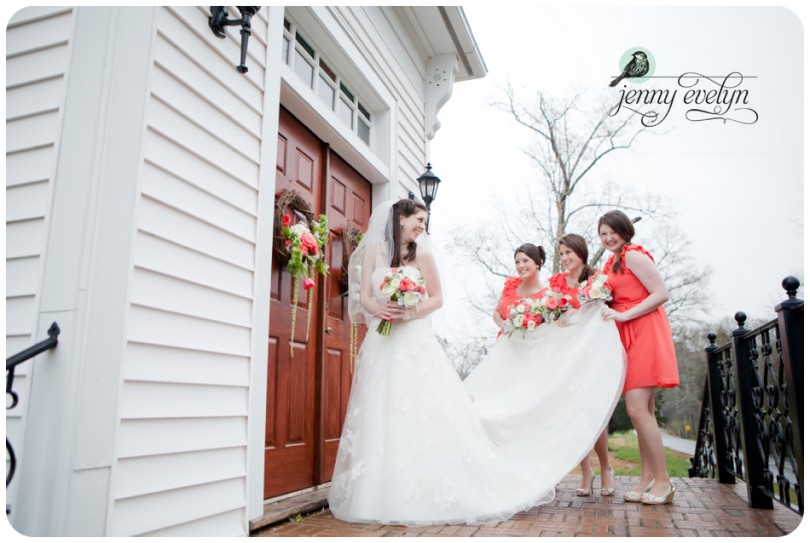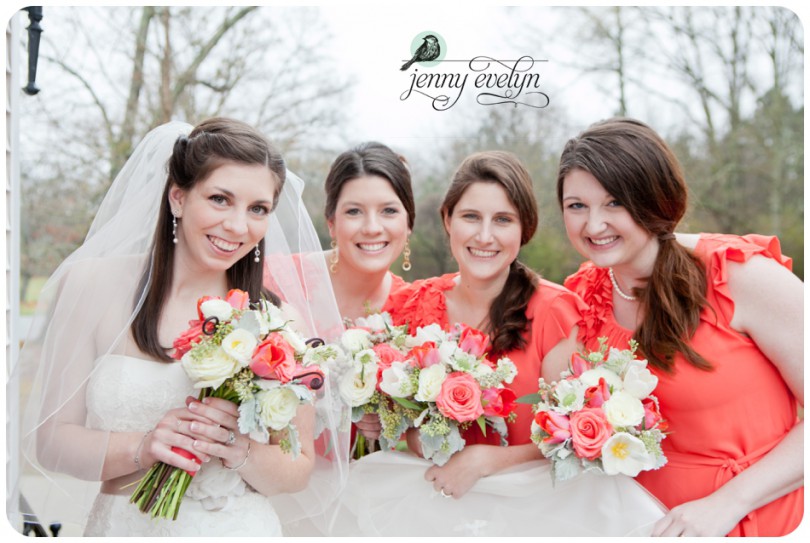 I am so thankful that the rain finally stopped for a few shots outside!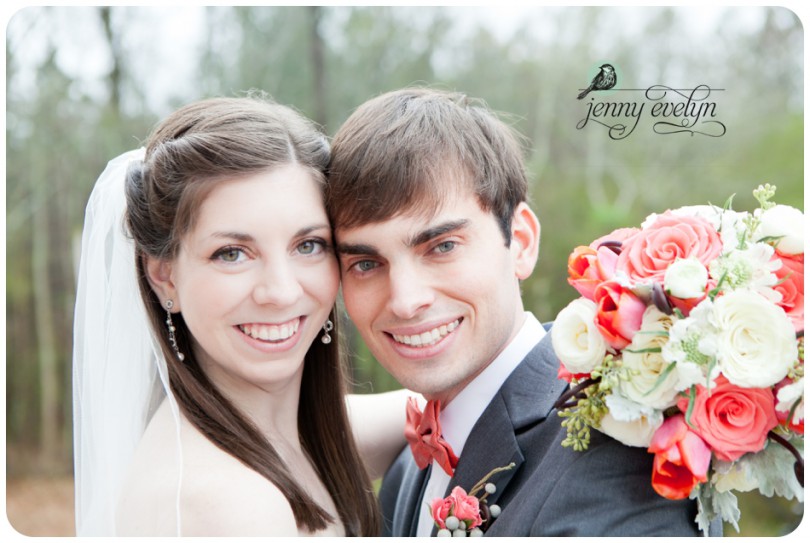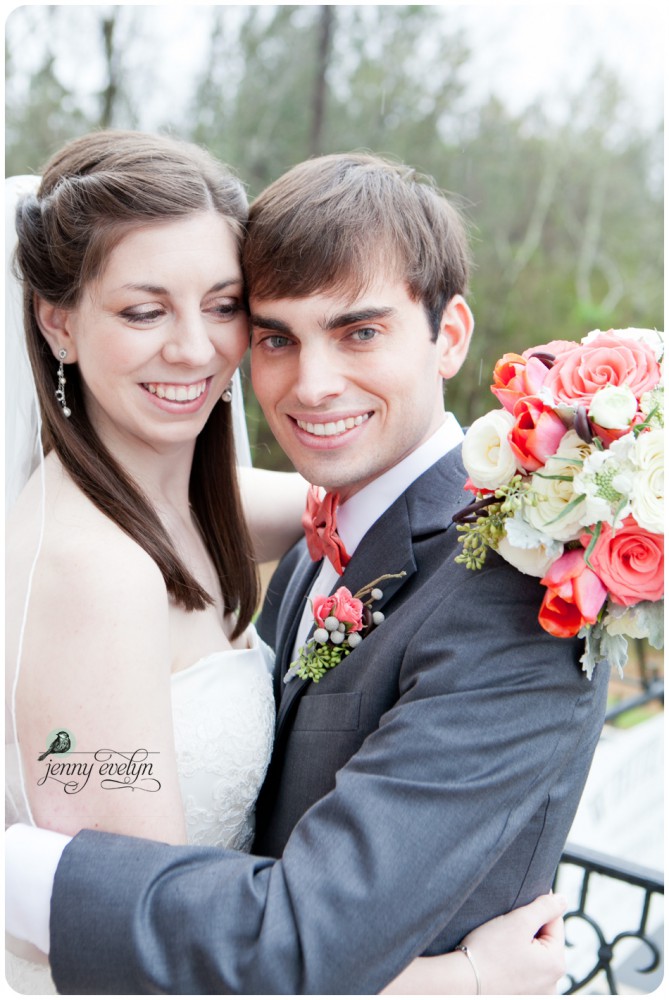 So gorgeous!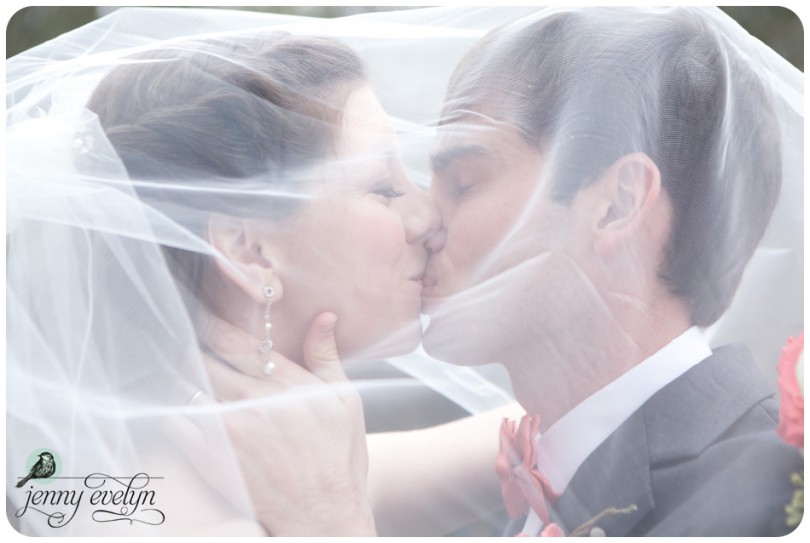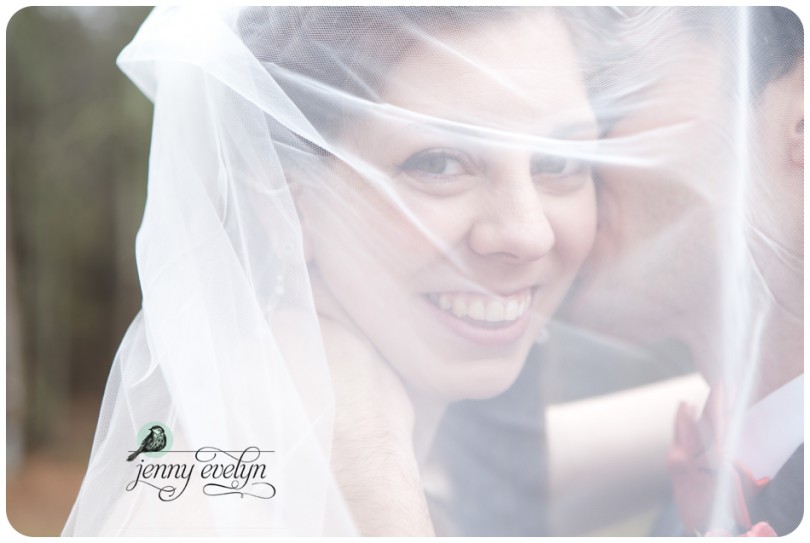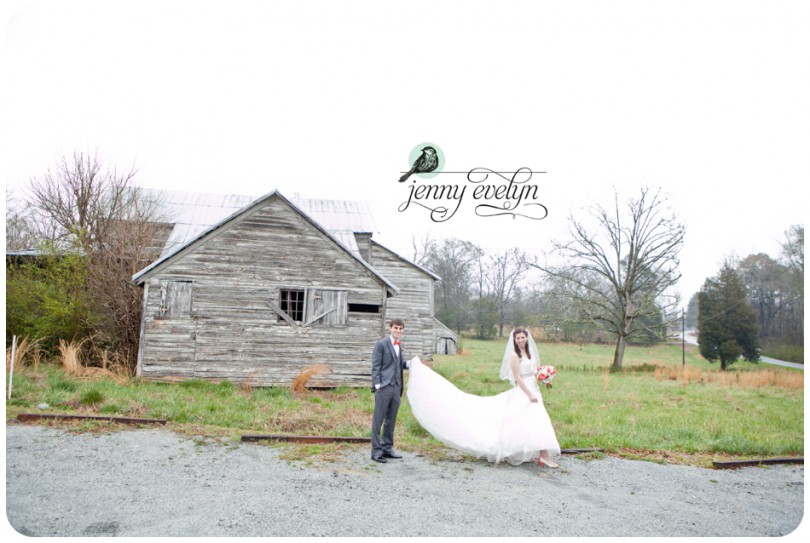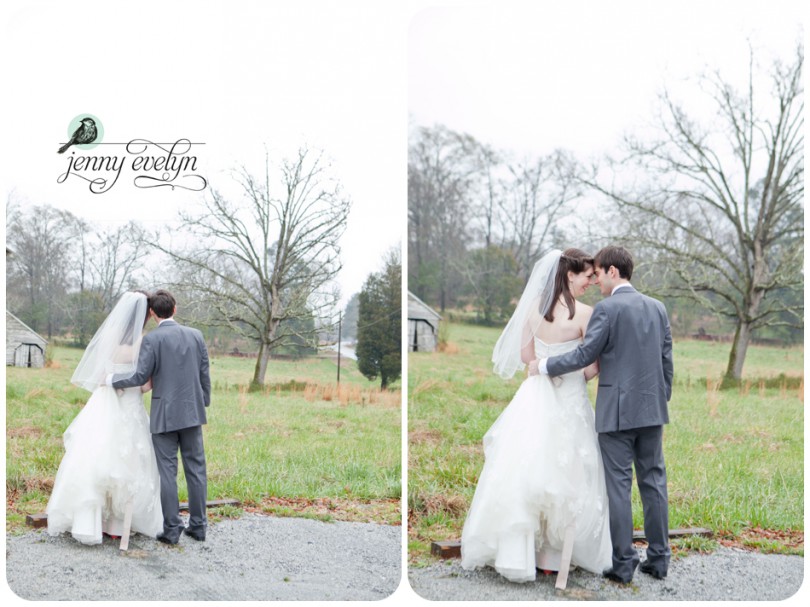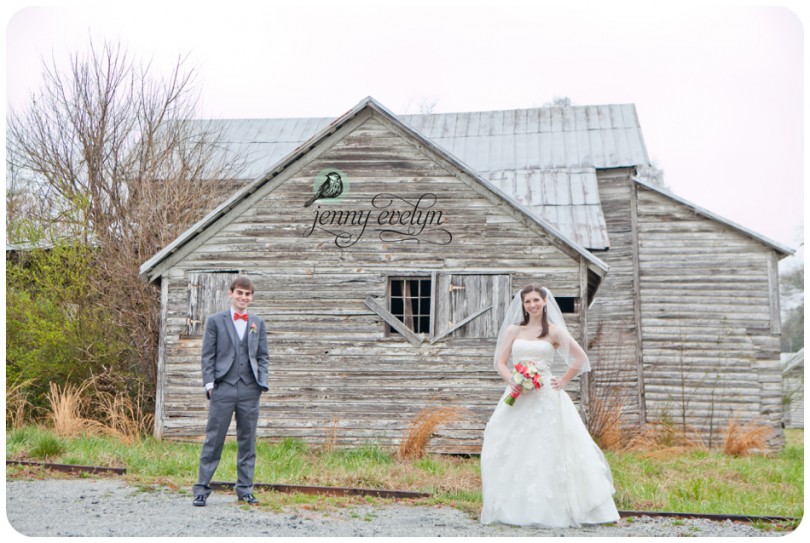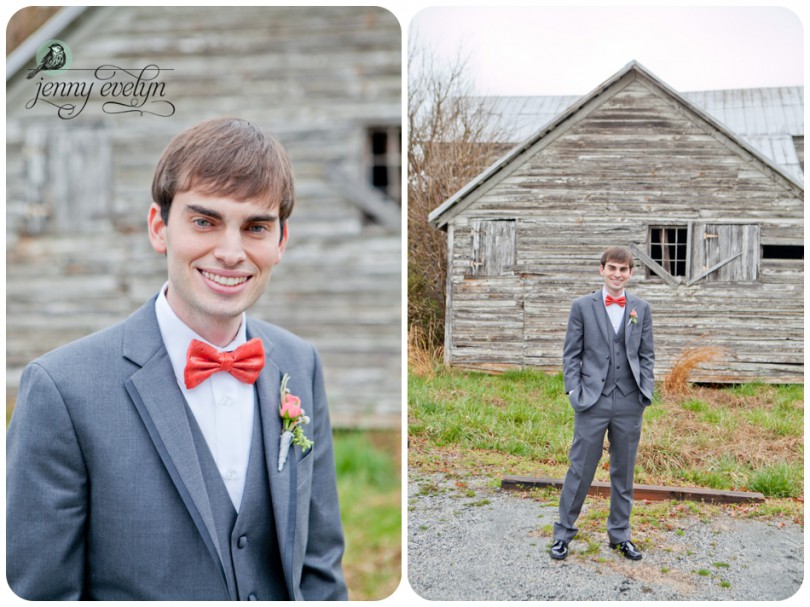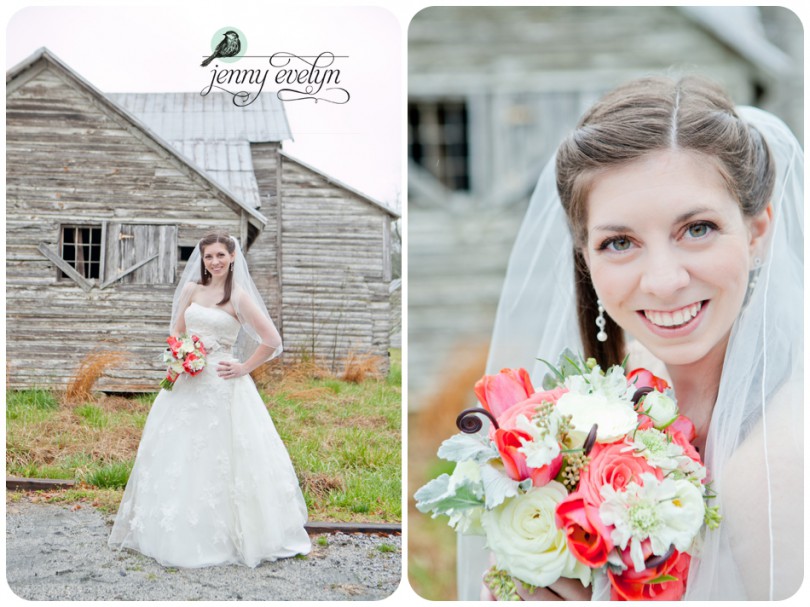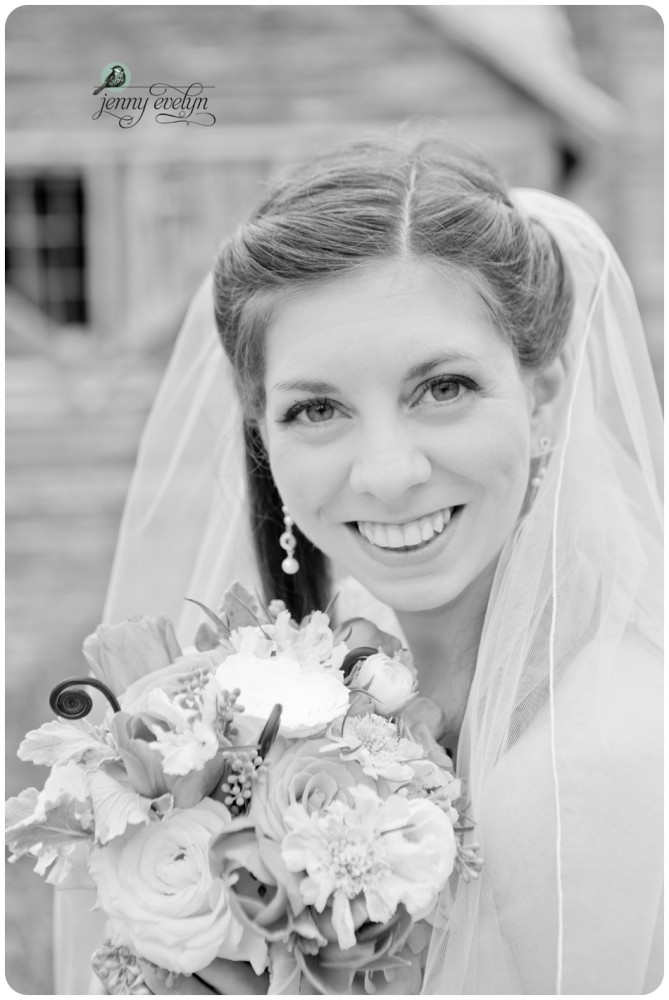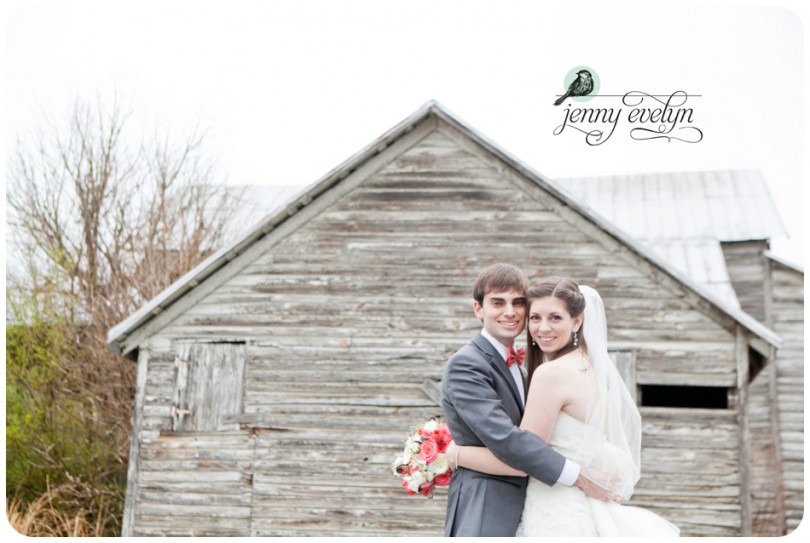 Carly and Nathaniel's reception was held at Something Special in Newnan. It is a beautiful antebellum home that was turned into an event venue. It was such a charming spot for Carly and Nathaniel's reception.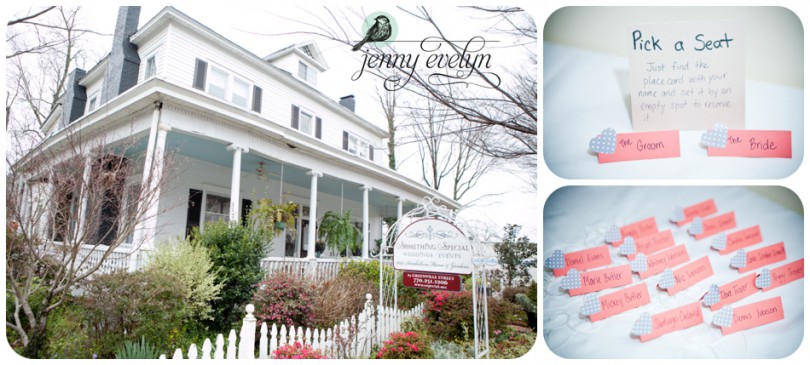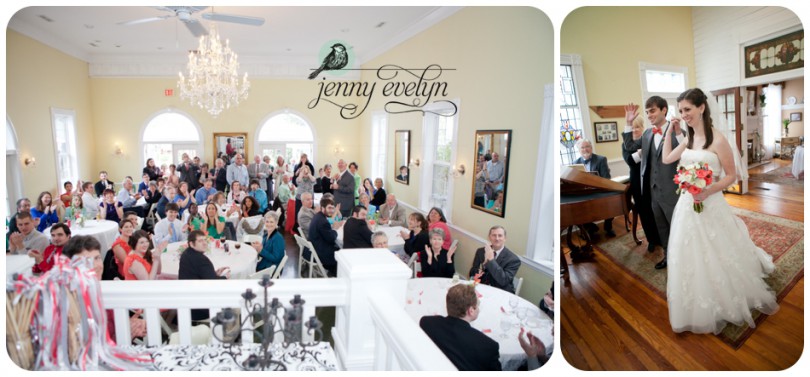 Carly's mom collects antique clocks…they were the perfect accents for the table arrangements.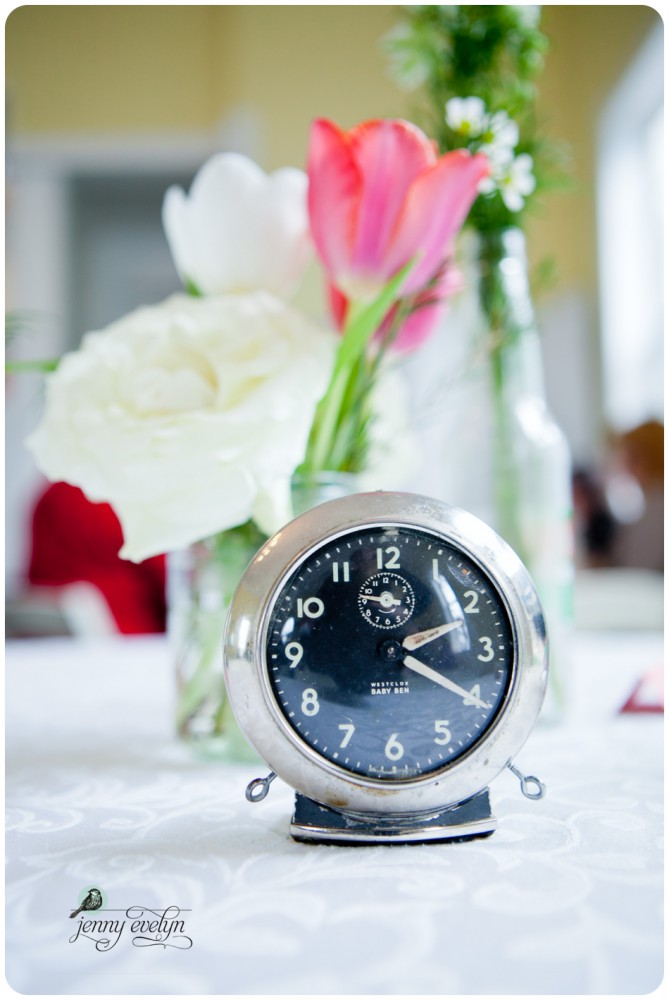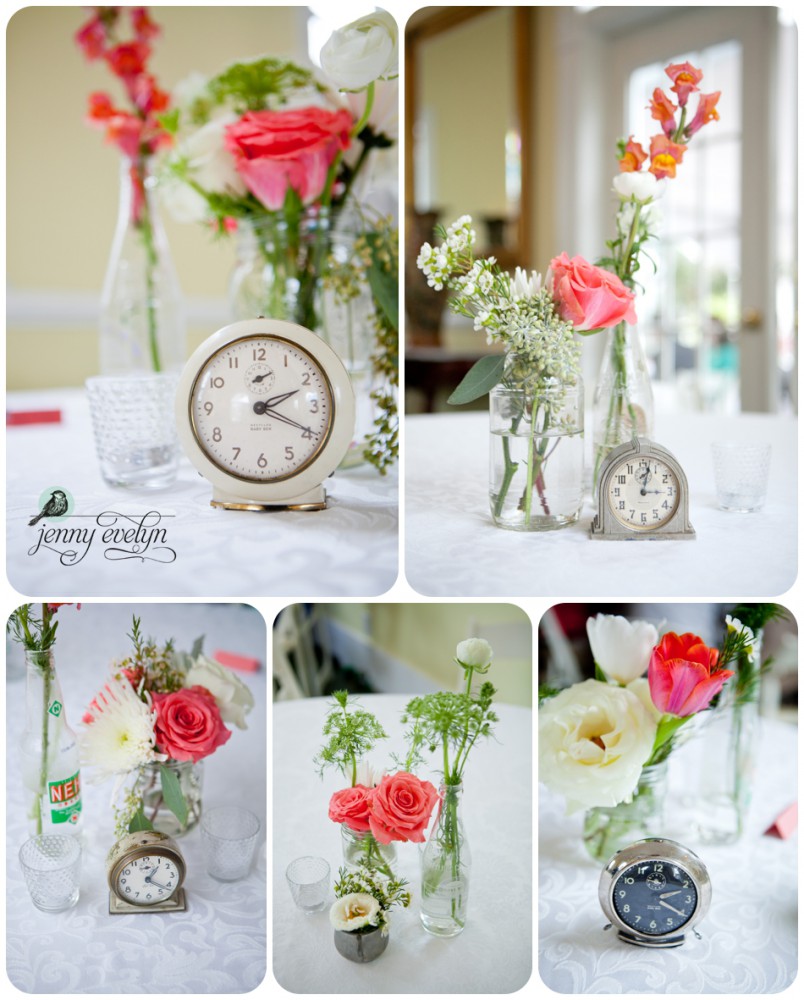 The gardens out back were beautiful!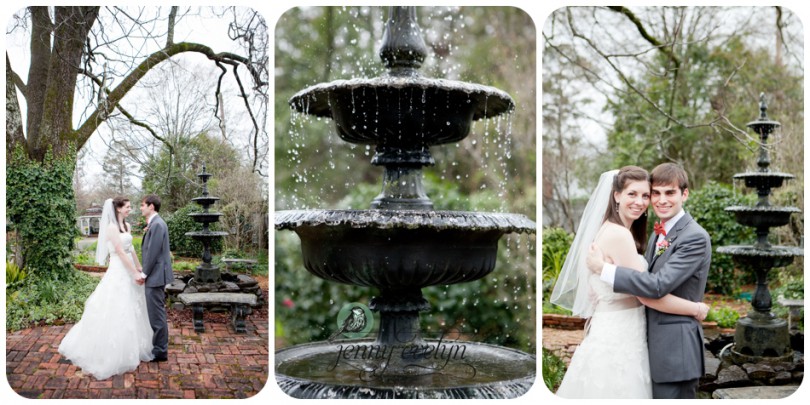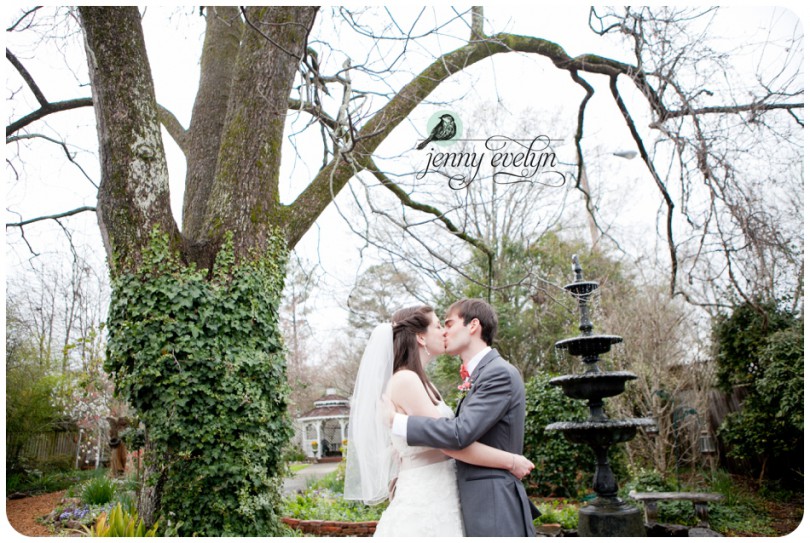 Carly and Nathaniel had a caricature artist, Tony Brischler, to entertain their friends and family. He was really good! What a fun and creative idea for a reception!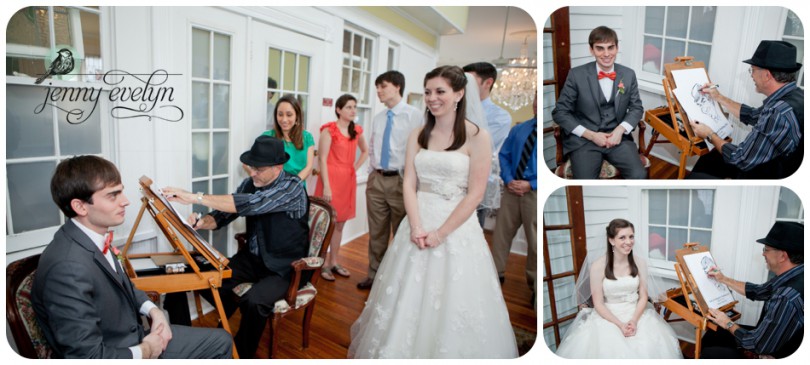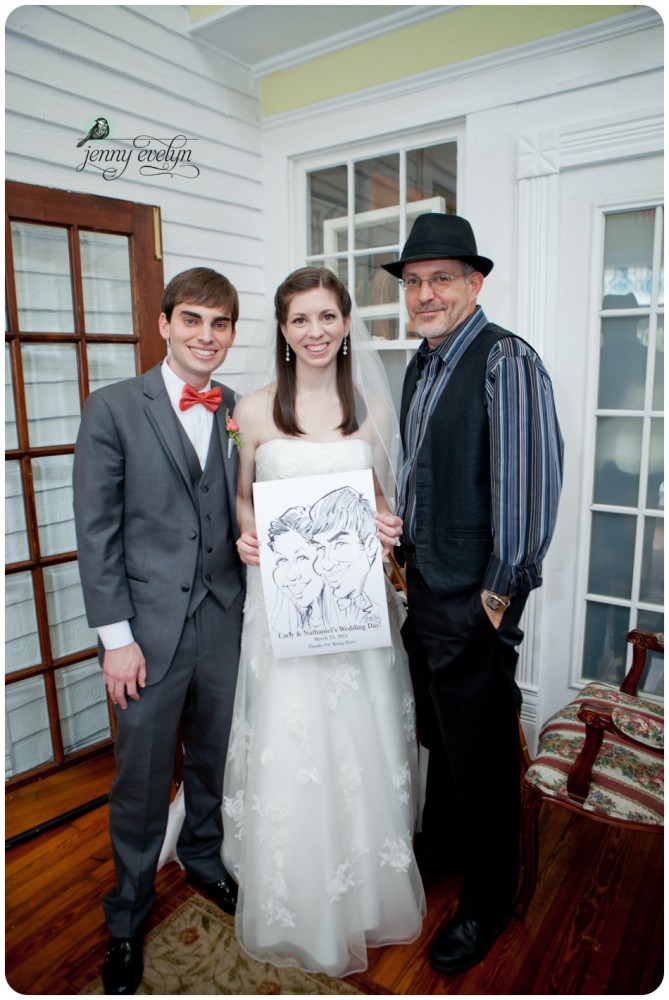 Carly's parents even got one!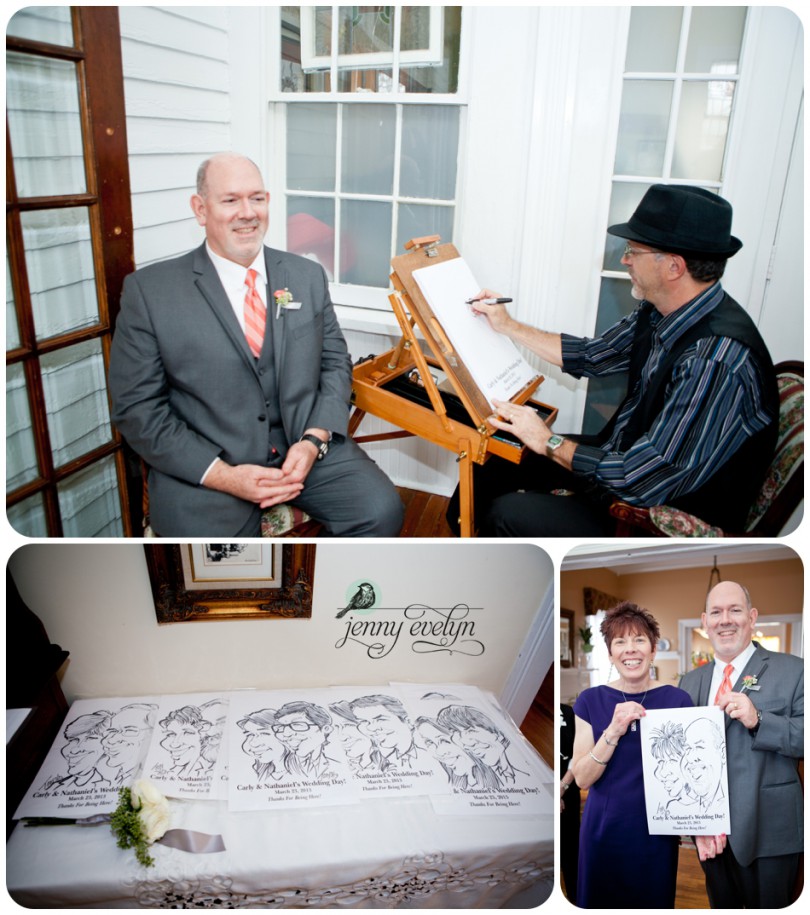 Seriously, this was the best idea for reception food! A food truck!! Carly and Nathaniel had the Yumbii food truck come in from Atlanta to serve delicious tacos and BBQ to their friends and family. Yum!!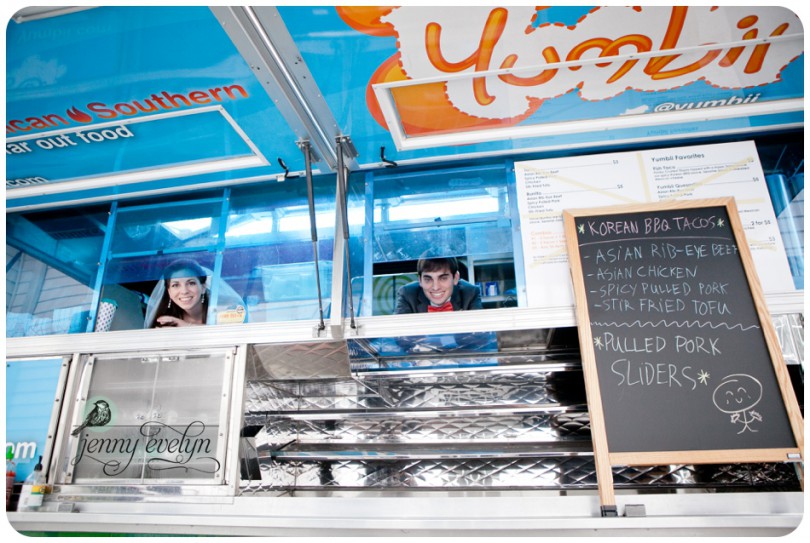 They even let us on the truck!

YUMMY YUMBII!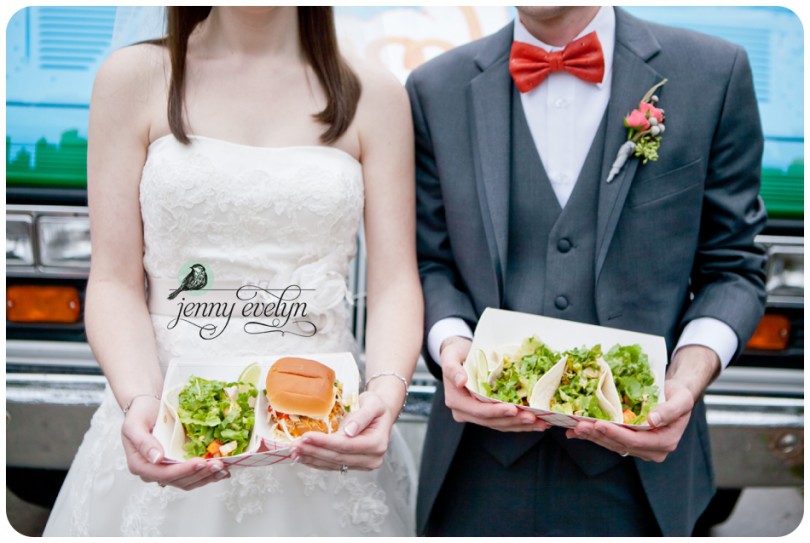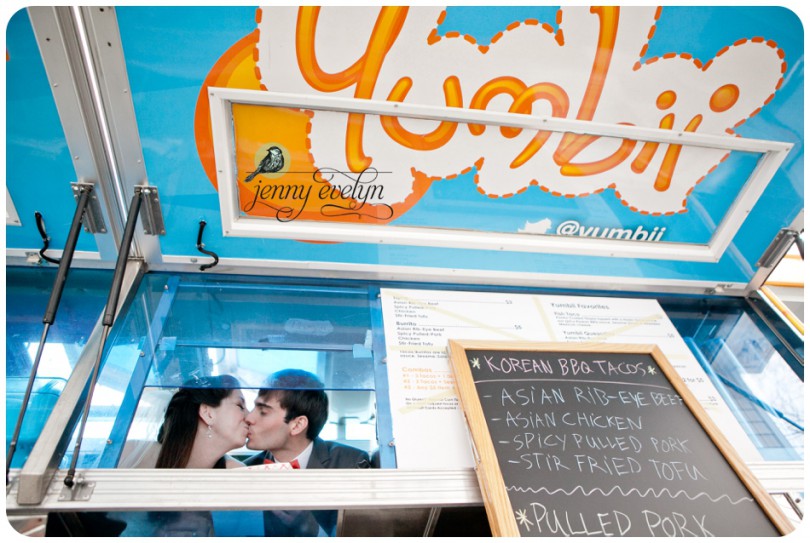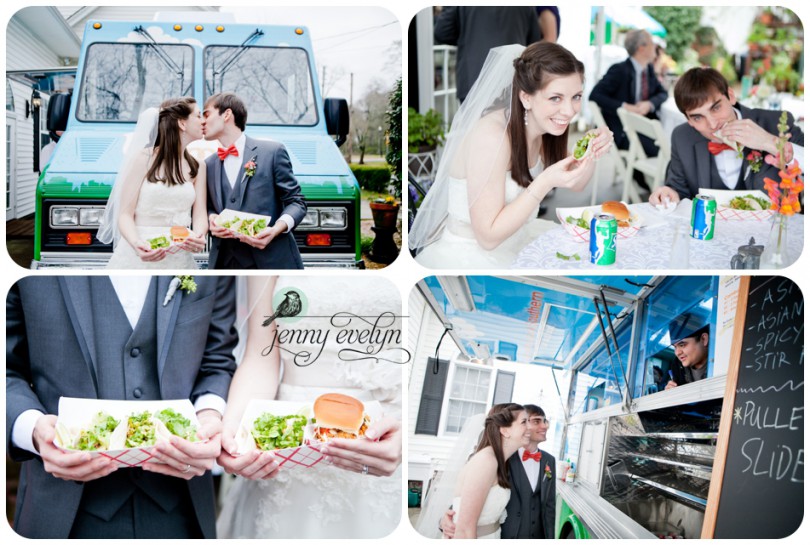 What a cutie pie!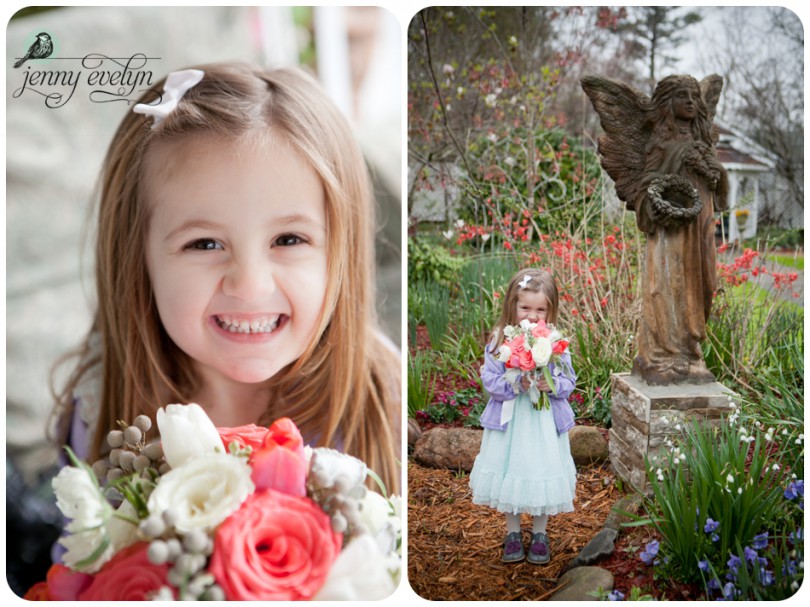 Lovely bridesmaid bouquets! And check out the knot ring that Carly gave to each of her bridesmaids as a gift for helping her tie knot.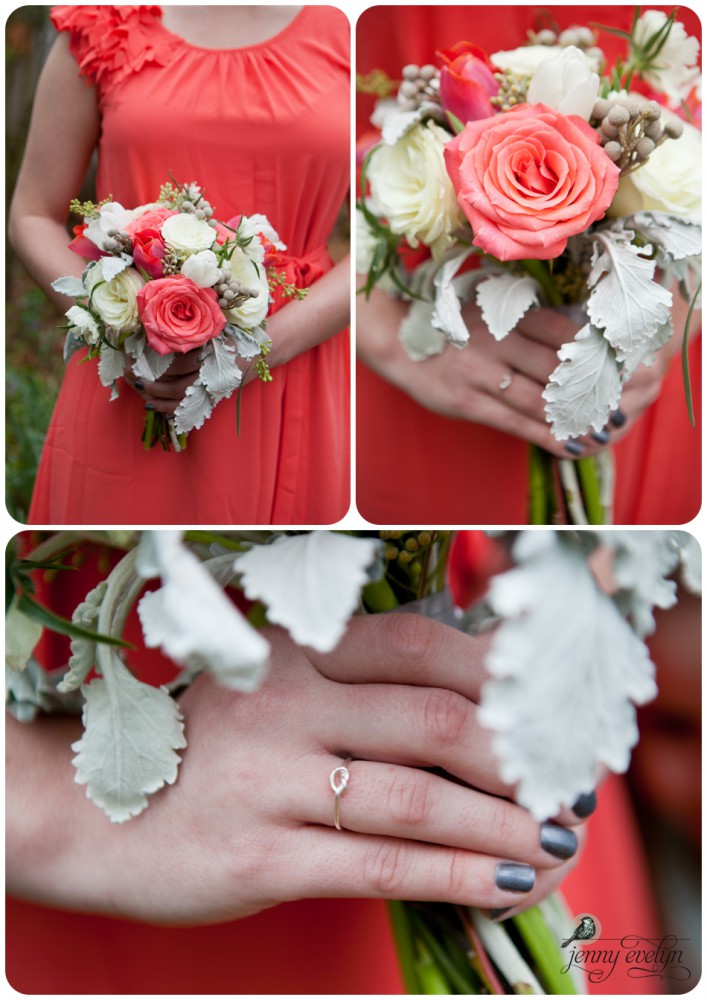 We had to sneak away upstairs for a few fun shots of the bride and groom!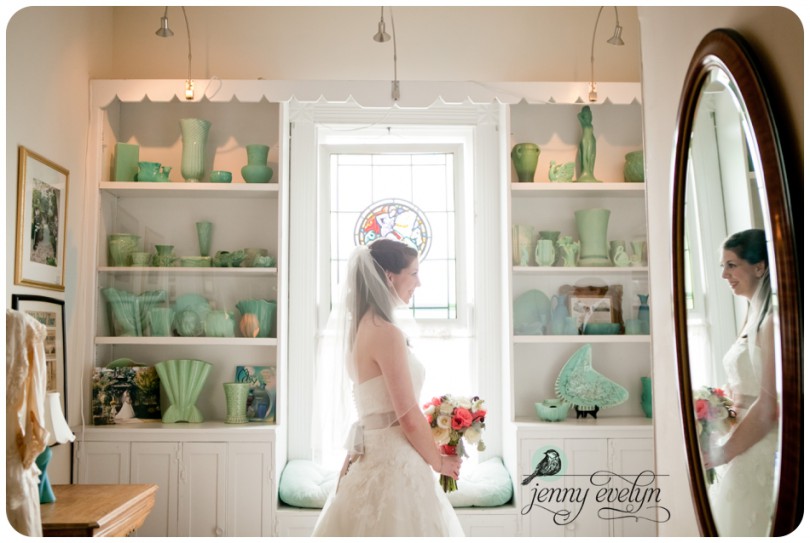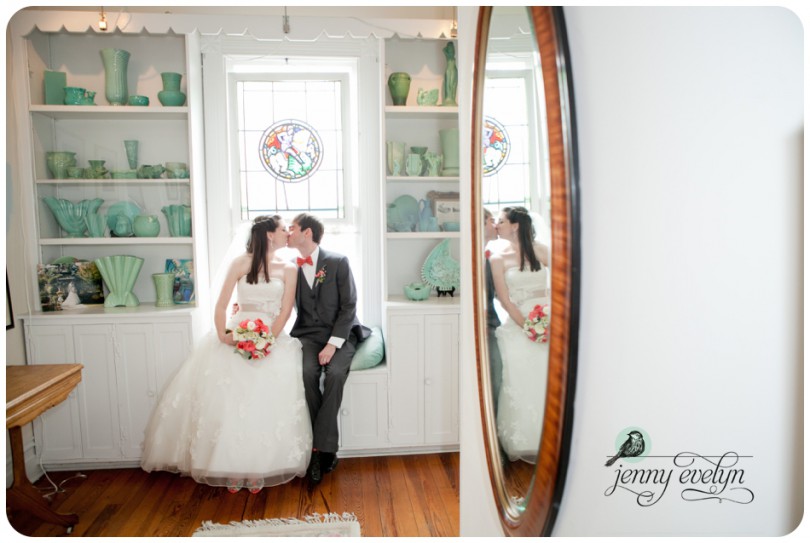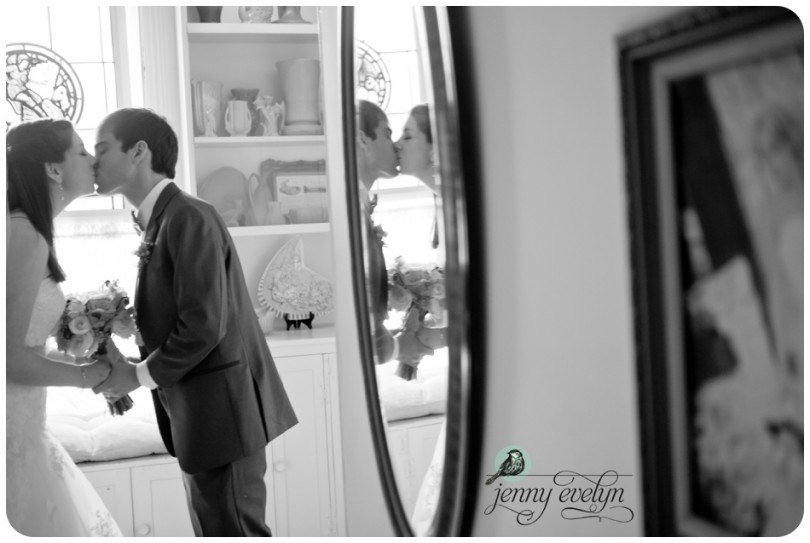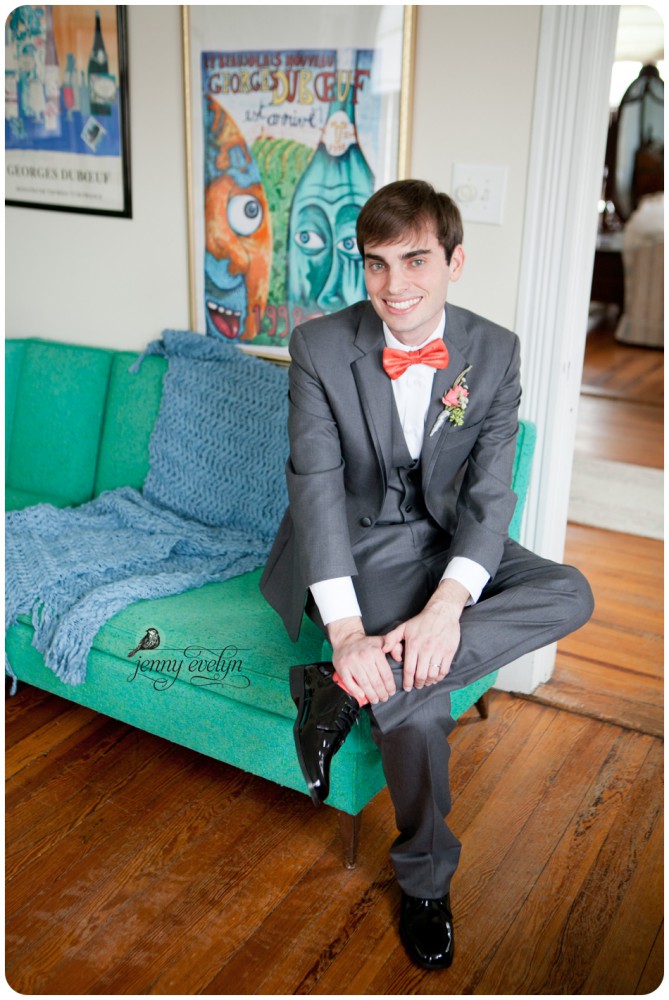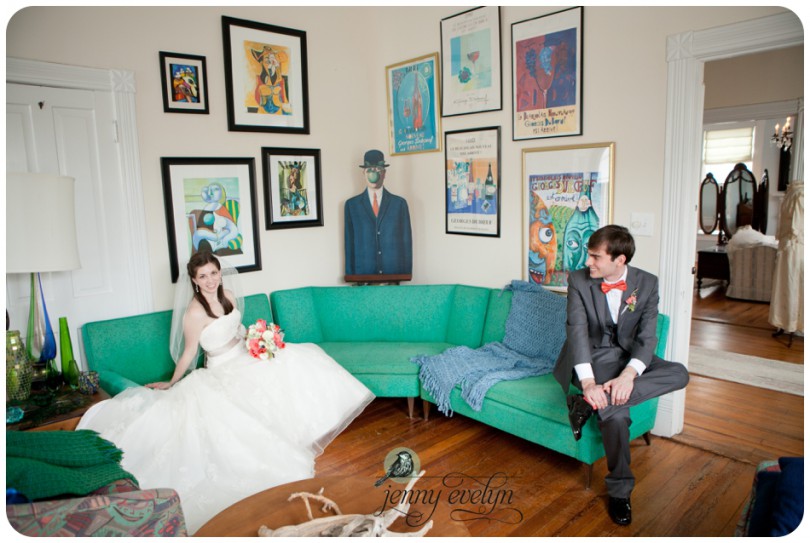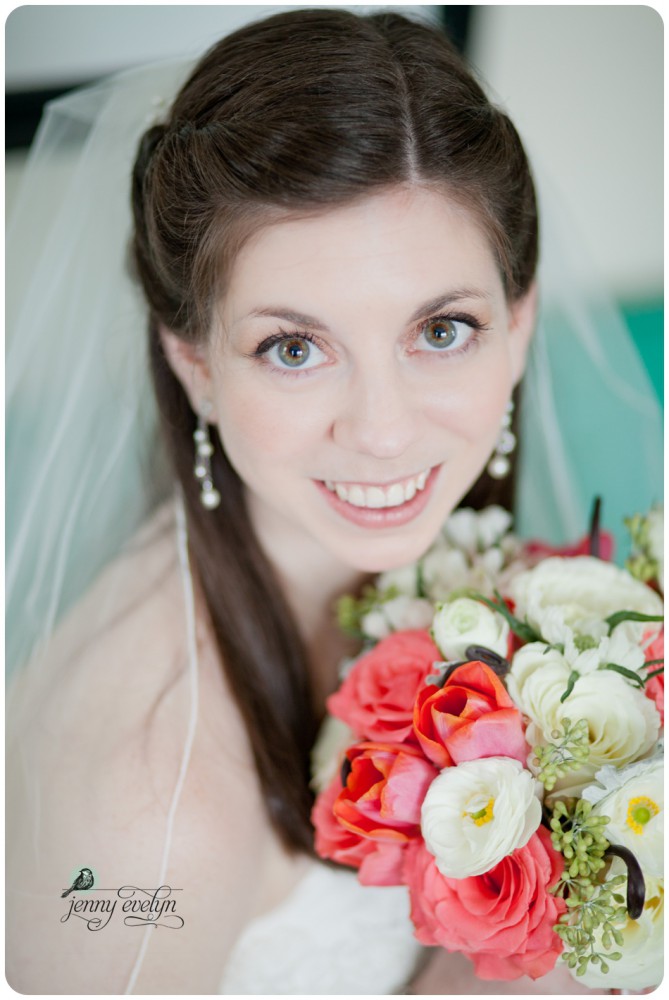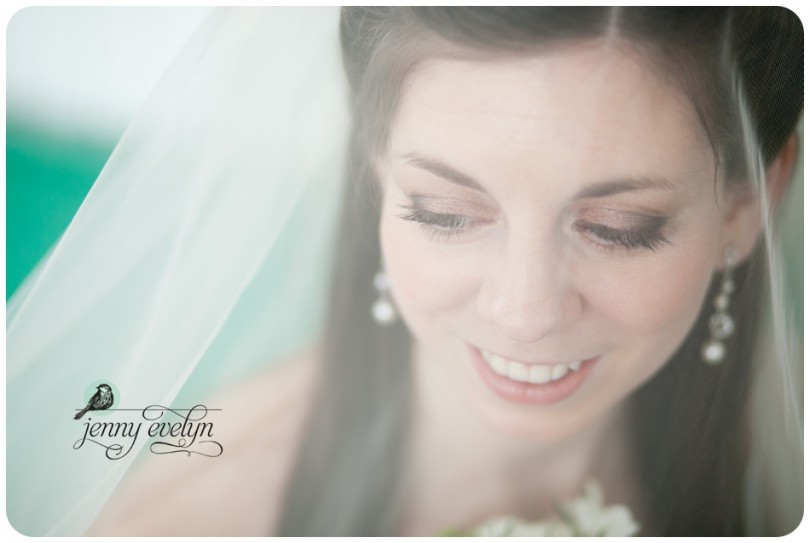 LOVE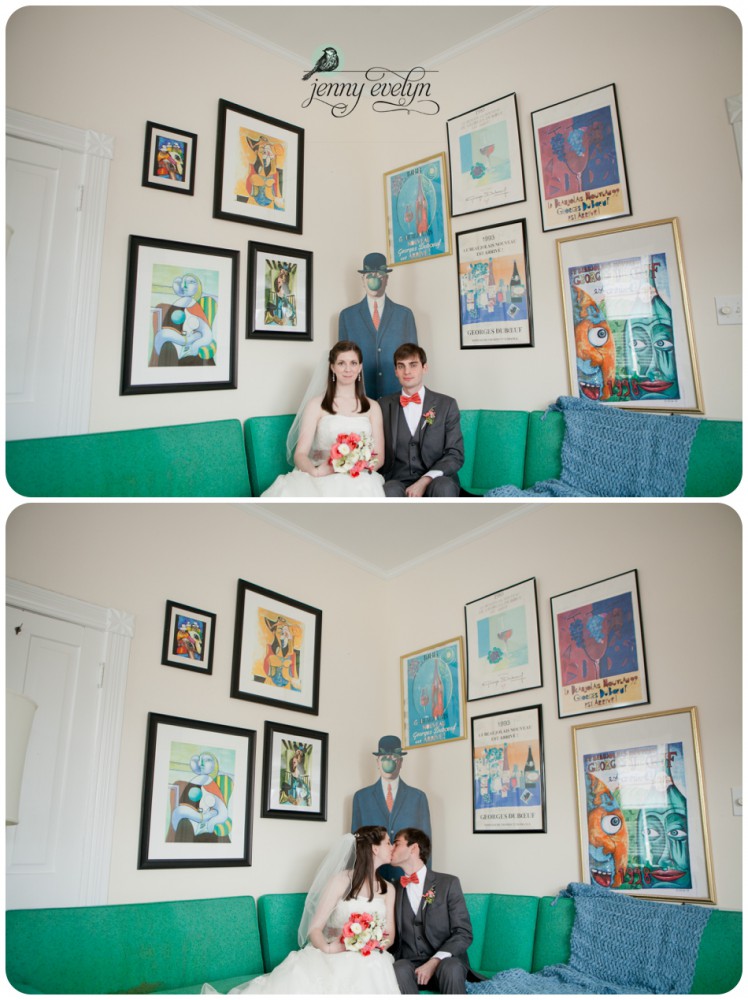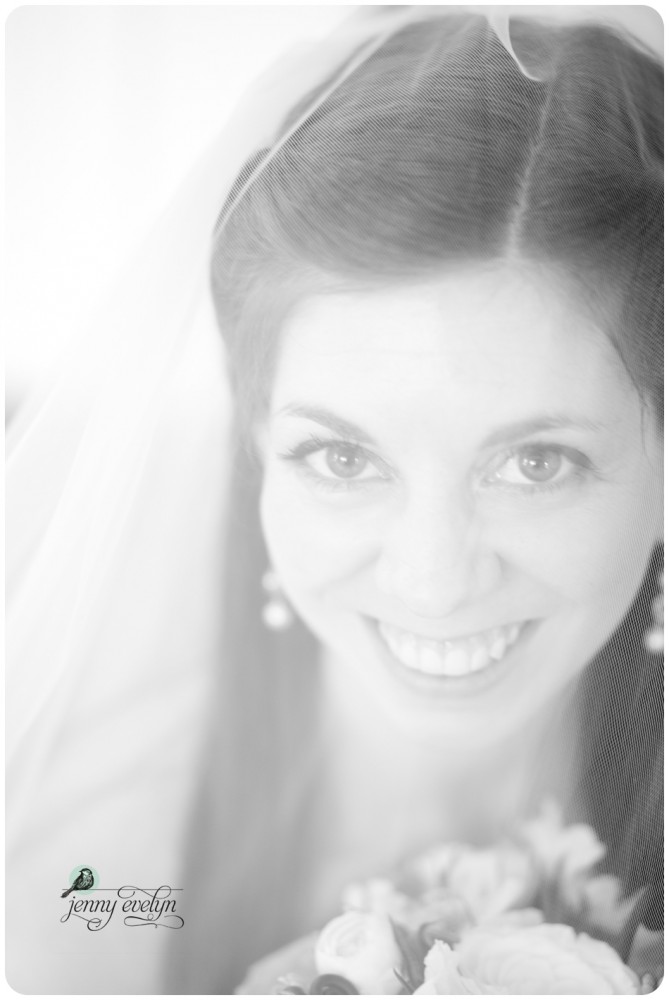 Cheers!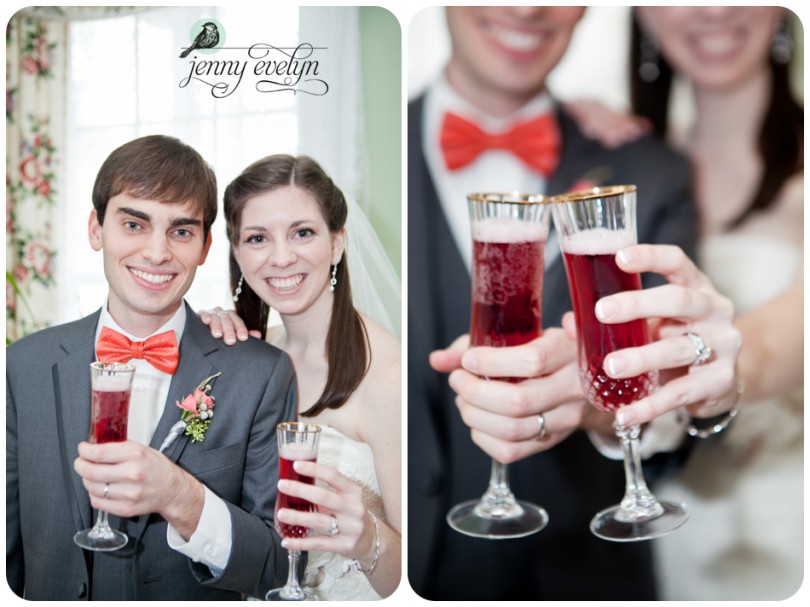 A sweet toast from the father of the bride!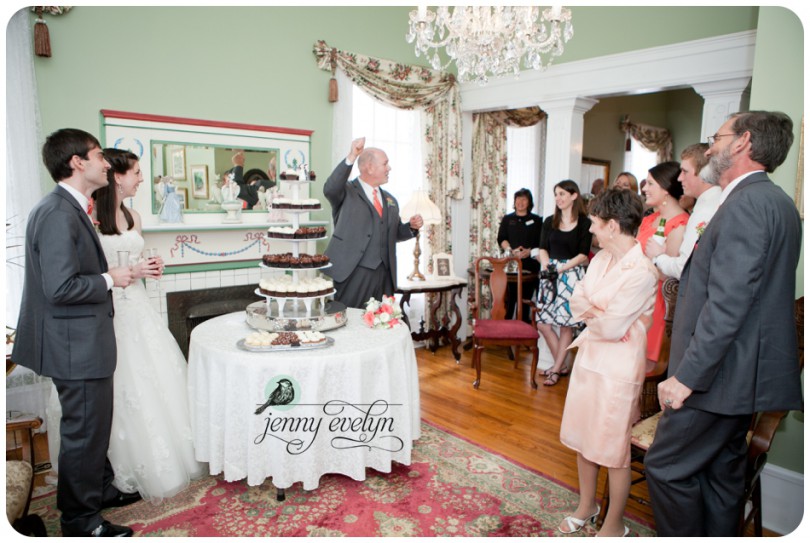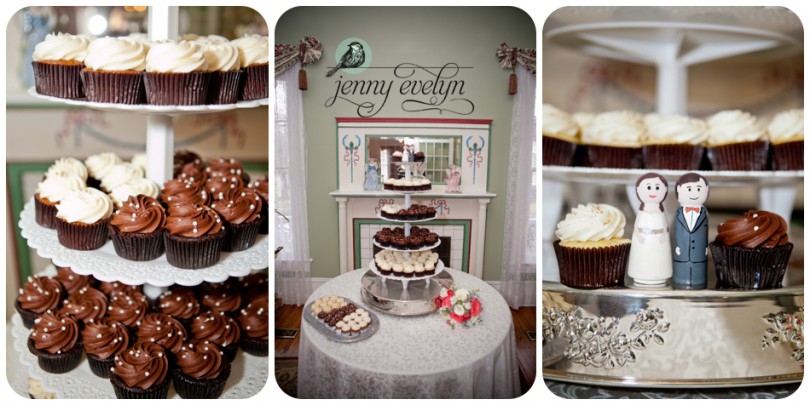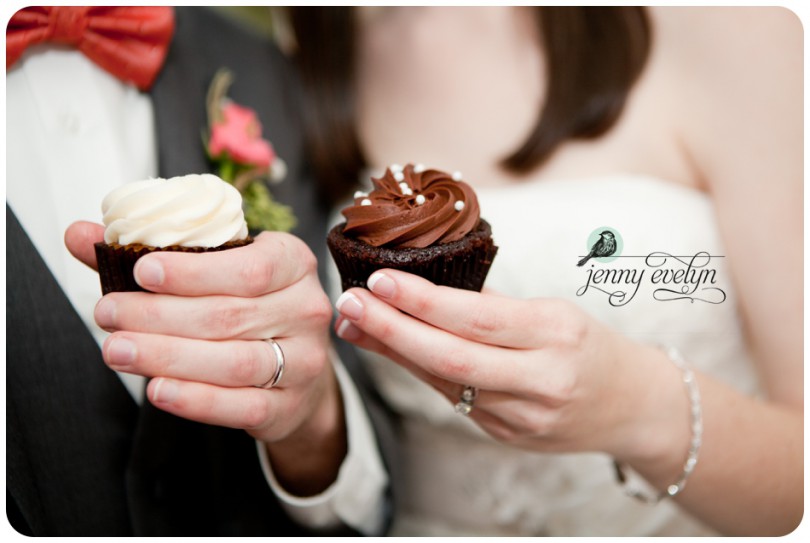 Carly did a great job with all her DIY projects. She even drew the cupcake for their thumbprint guest book.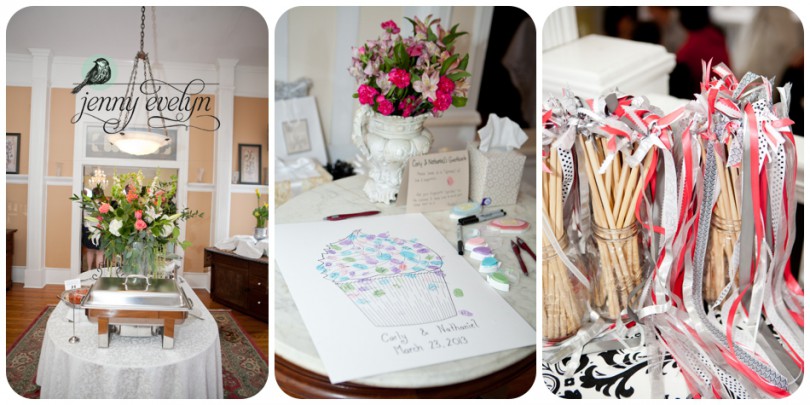 How cute are these streamers?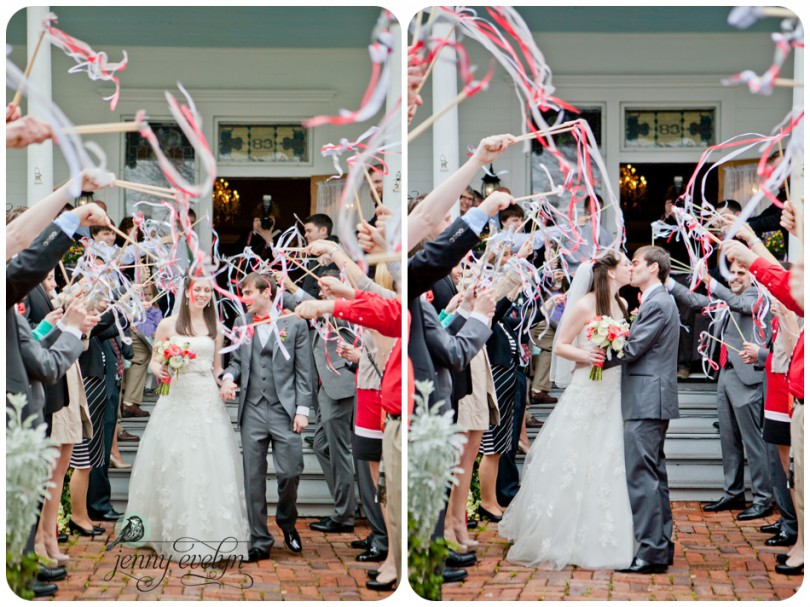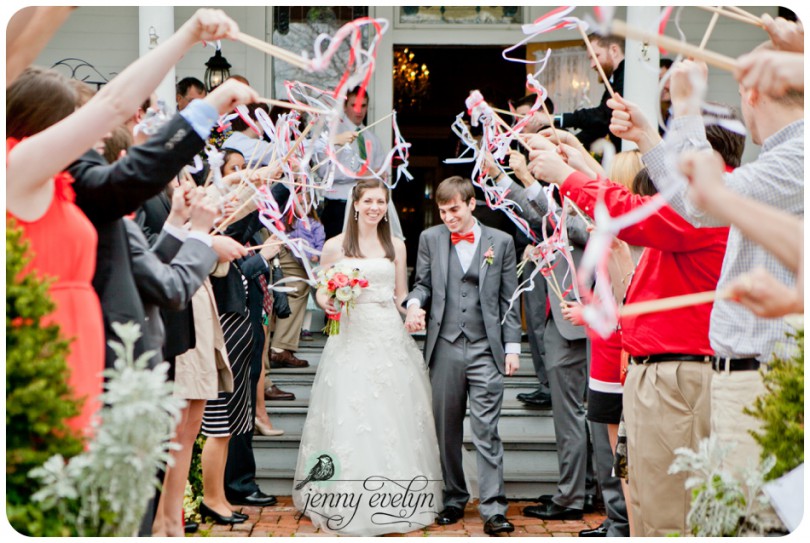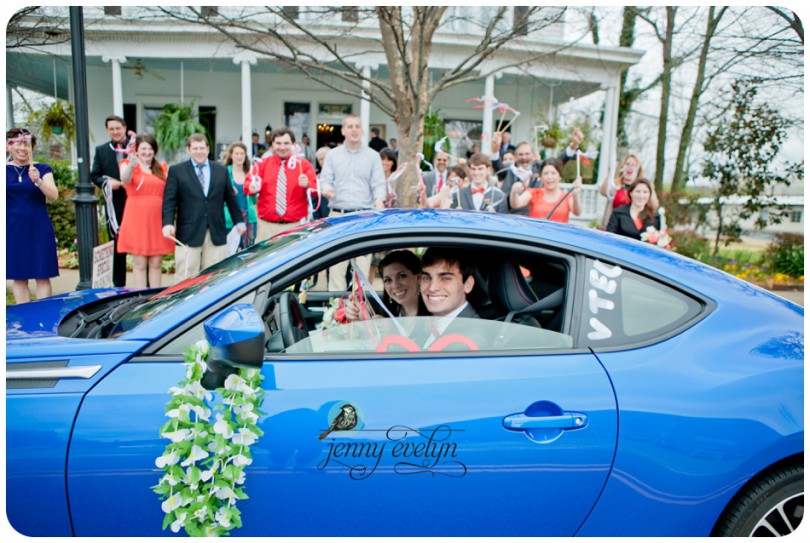 Carly and Nathaniel, thank you for sharing your sweet wedding day with me.  It was a blessing to witness your vows and document your day!  Many, many, many blessing on your marriage! 
Jenny Evelyn


Comments are closed.