Haleigh & James Engagement
March 30, 2016 |
Haleigh and James are such a sweet couple! They're getting married this summer, and we had so much fun on their downtown Macon engagement shoot! I like to hear my couples' stories in their own words, and this is how Haleigh describes their relationship.
We are high school sweethearts, so we have been with each other through a lot of change. We have grown in ourselves and with each other and that has been very cool to watch. He is my best friend, and we could not be more excited to finally be married. We are so comfortable with each other, but also each day is a new adventure that we wouldn't trade for anything!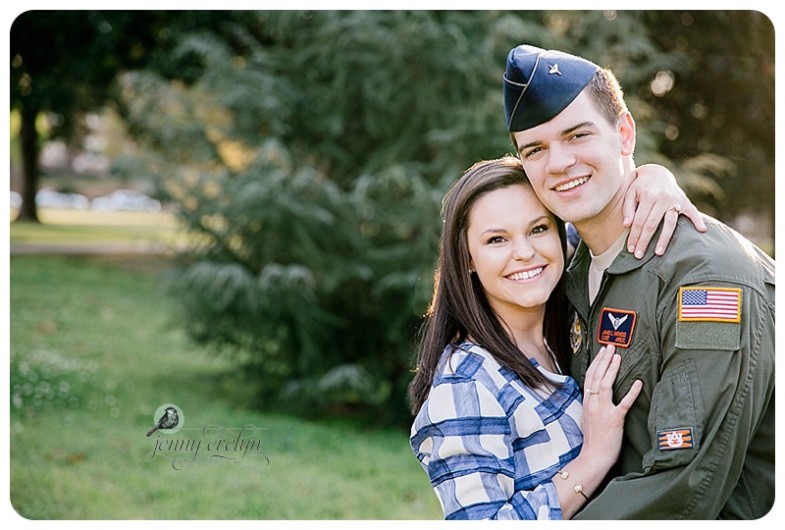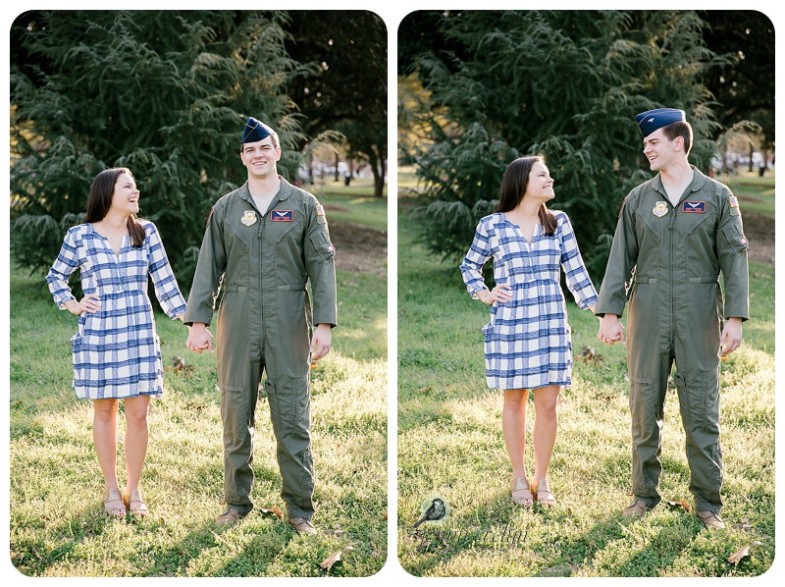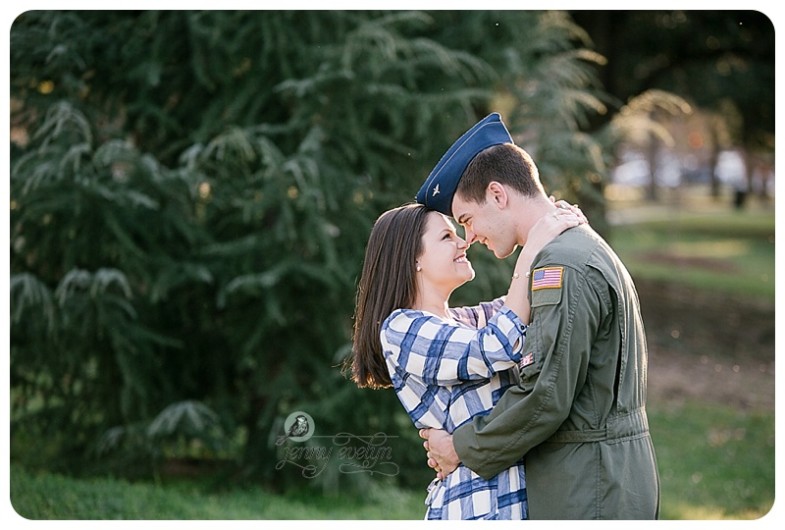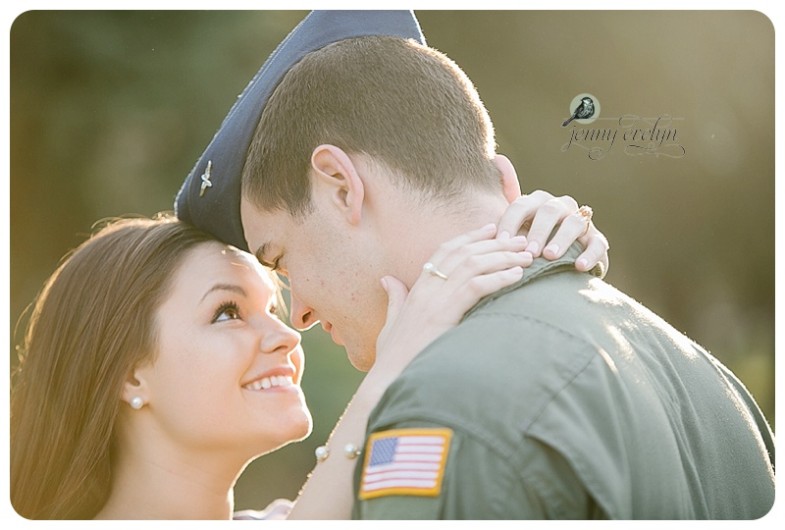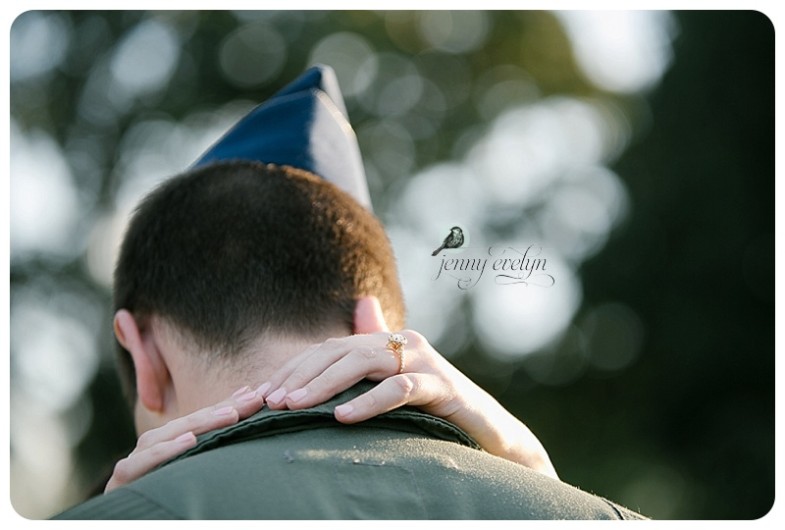 I love that James wore his uniform for part of the shoot. He's so handsome in his Air Force ROTC uniform.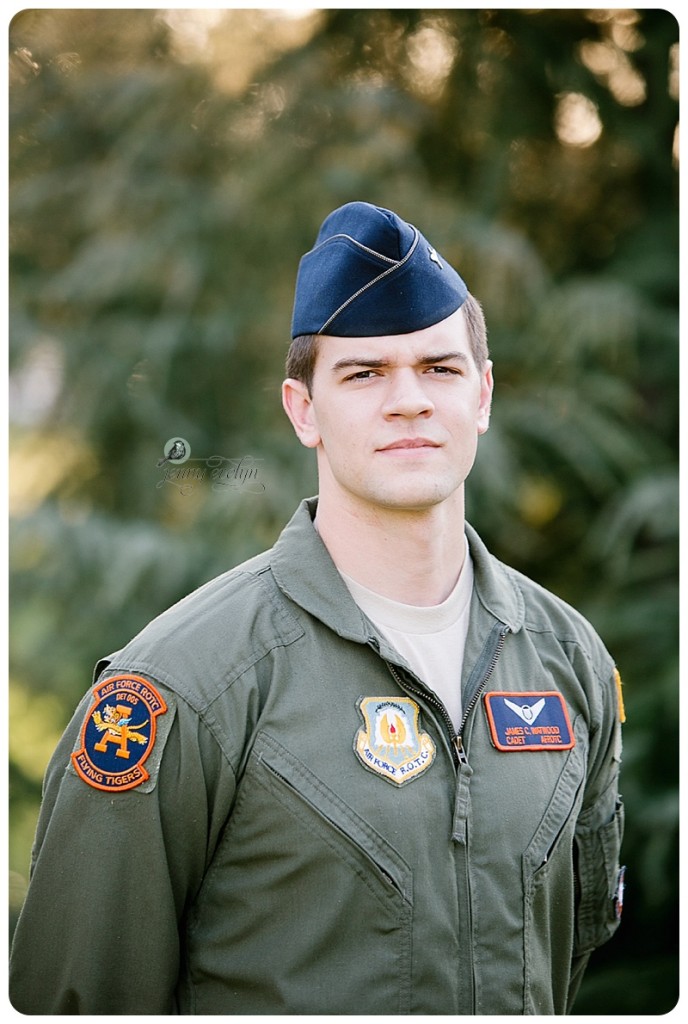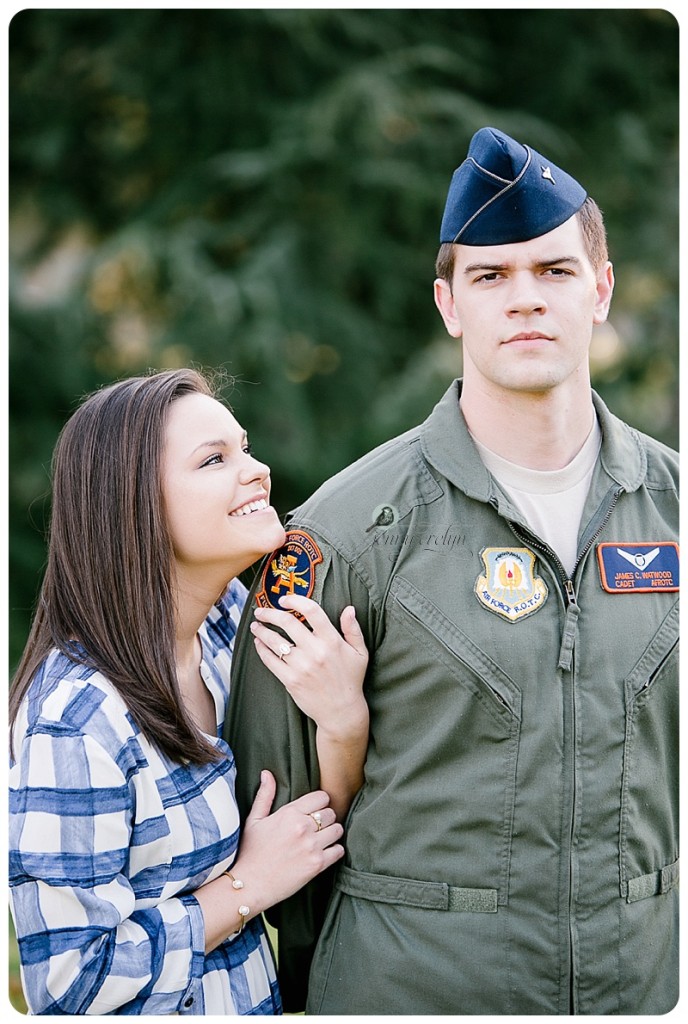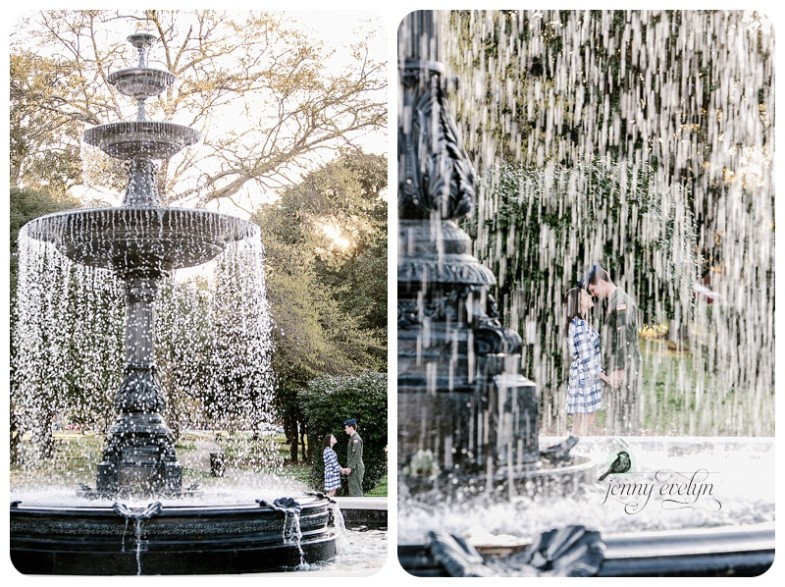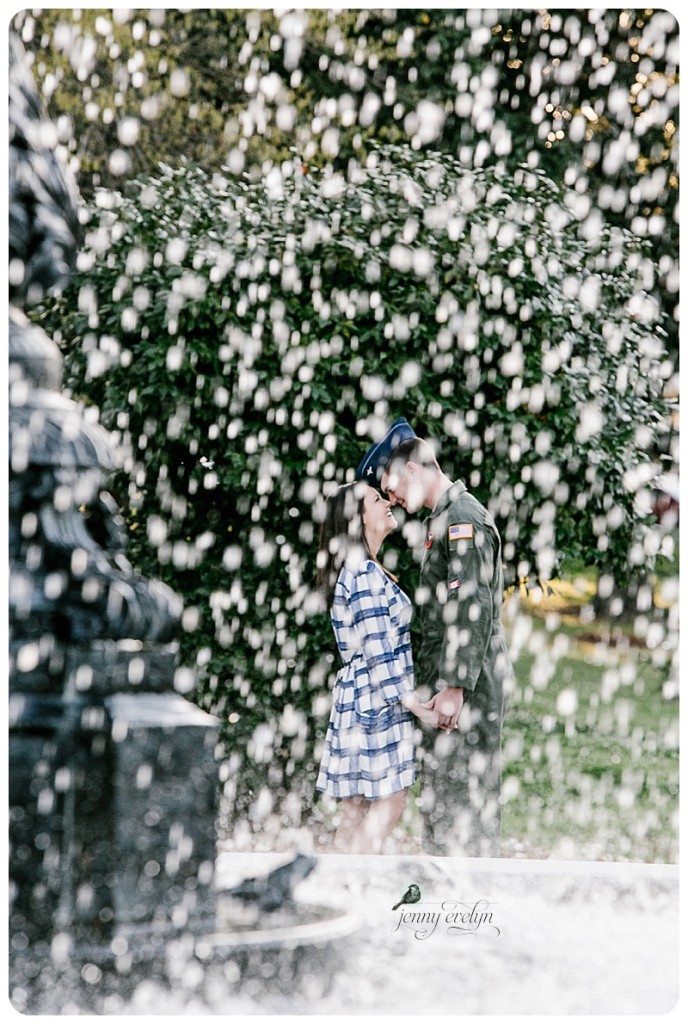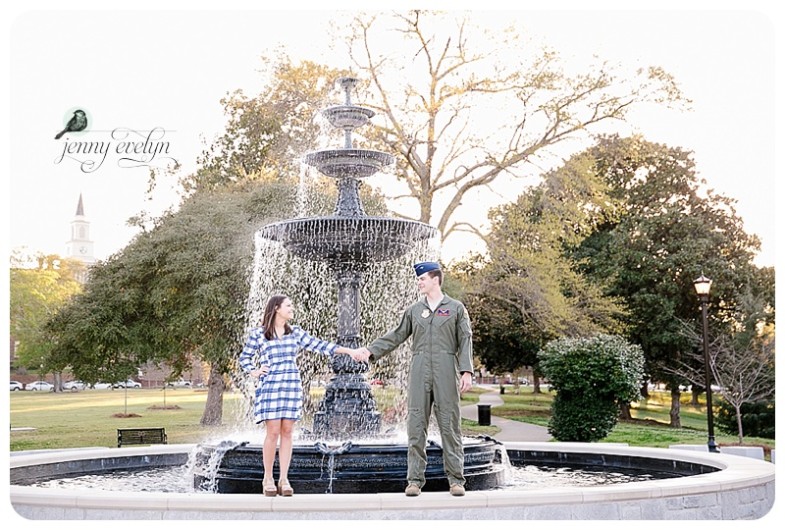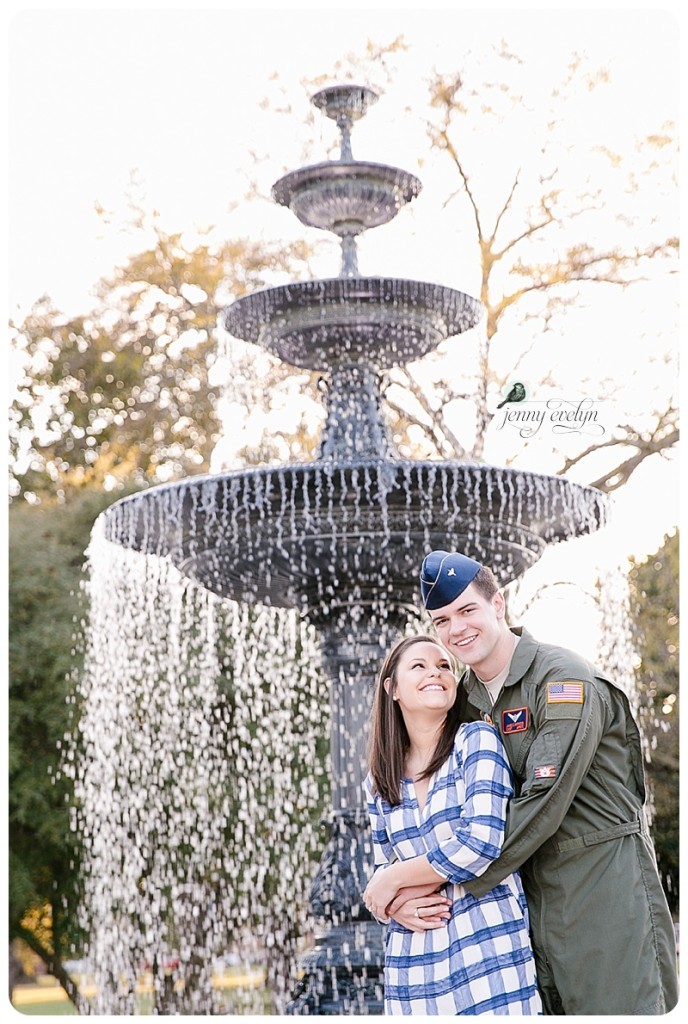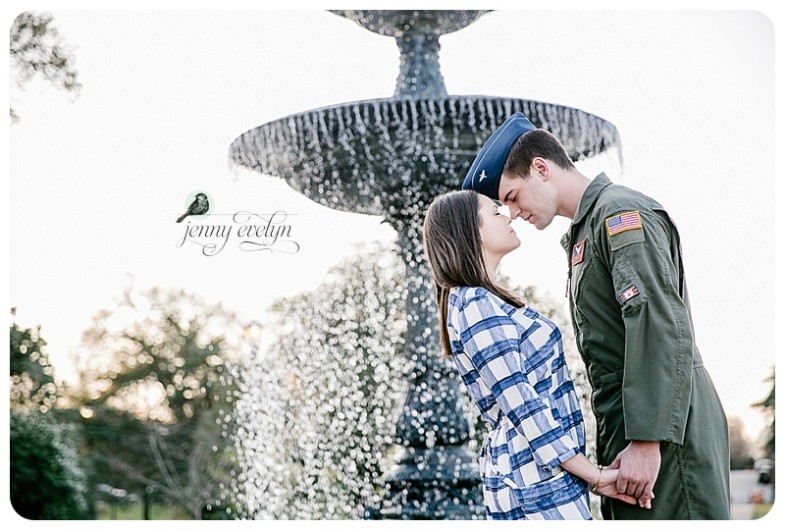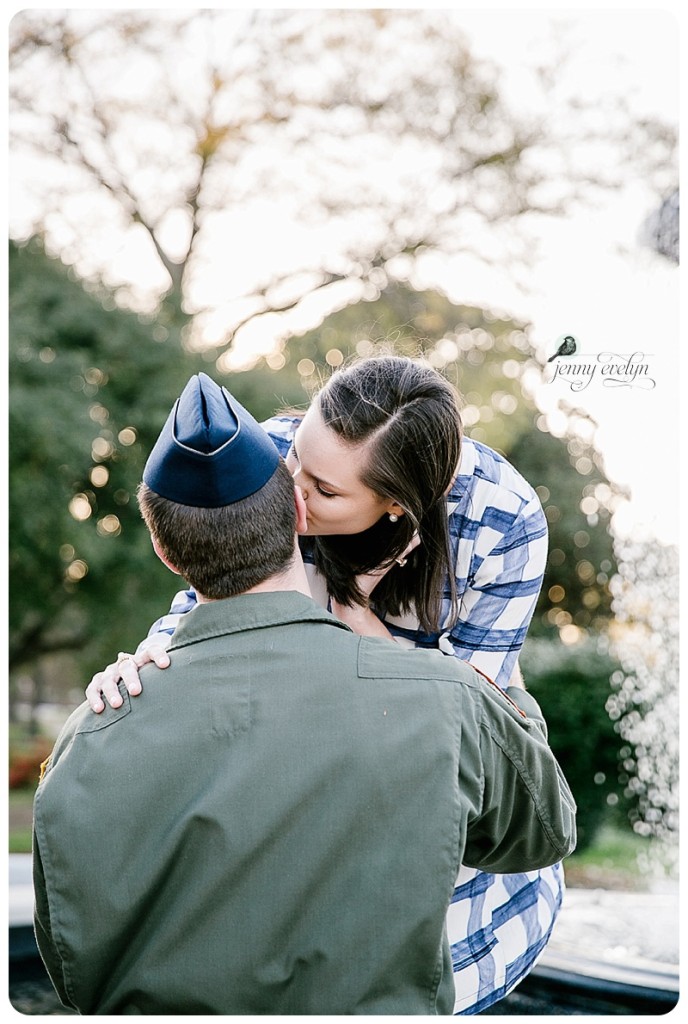 Haleigh and James wanted to take some of their engagement pictures at Tatnall Square Park because this is where James proposed. Here's their engagement story in Haleigh's words:
I graduated college this past December, so at my family graduation party, he gave me a card that had a date written for us to go to Downtown Grill to celebrate (our favorite place for special occasions). Well, it literally flooded on the date that he set, so we had to postpone. He picked me up and told me he wanted to show me a house downtown he really liked before dinner (he loves to look at real estate properties). We looked at the house and then I mentioned that we still had a while until our reservation, so he suggested we go to Tatnall Square Park to see the new fountain. We were walking around, reading all of the quotes, when he pulled me toward him and told me I was his best friend and asked me to spend the rest of my life with him. ( I wish I could remember more but you, know all I was thinking was "YES!!!"). We had a very nice dinner, just the two of us and were able to digest it all and enjoy the excitement with each other. Then we joined our families at his parents' house for dessert.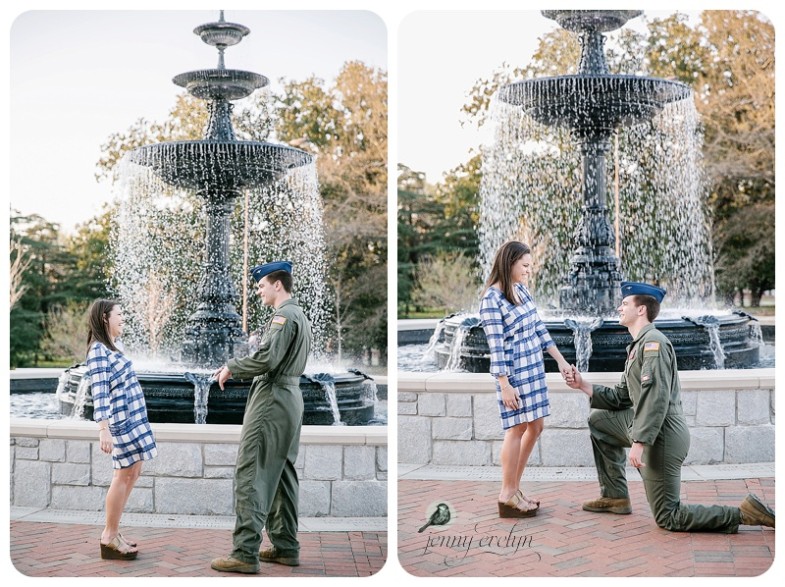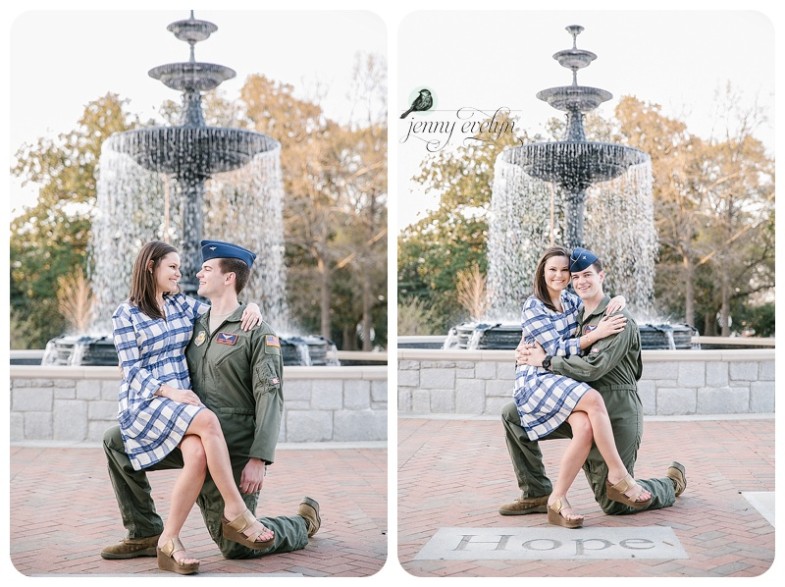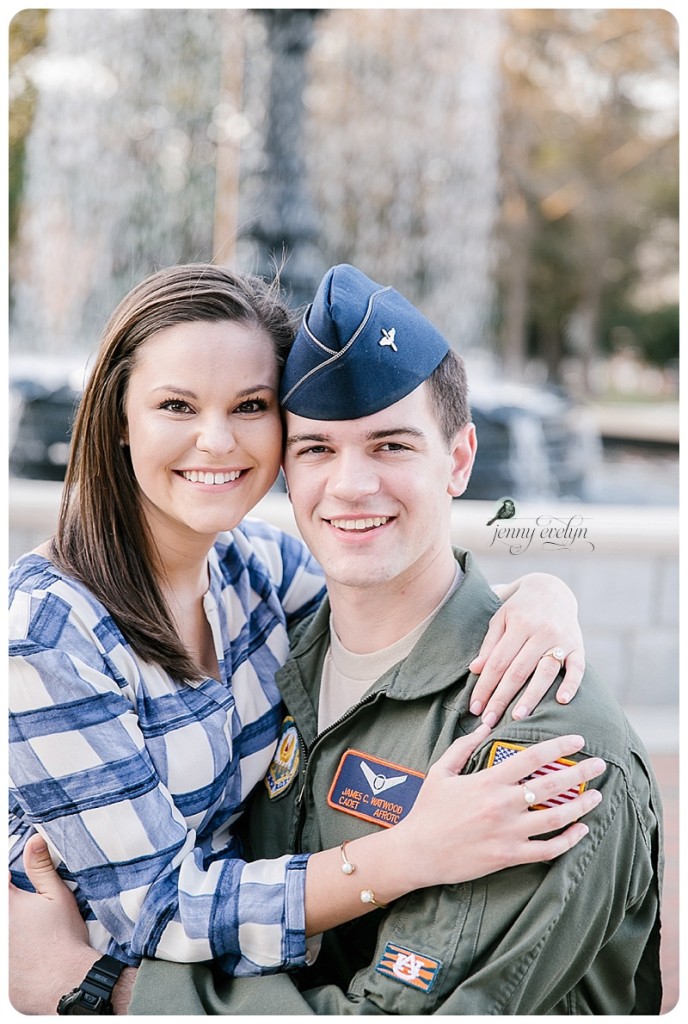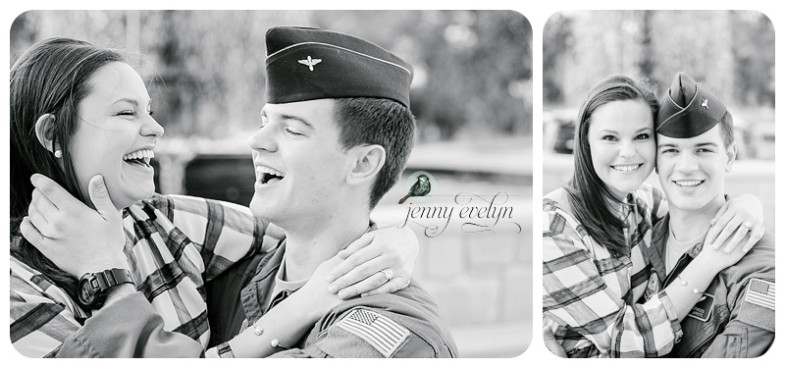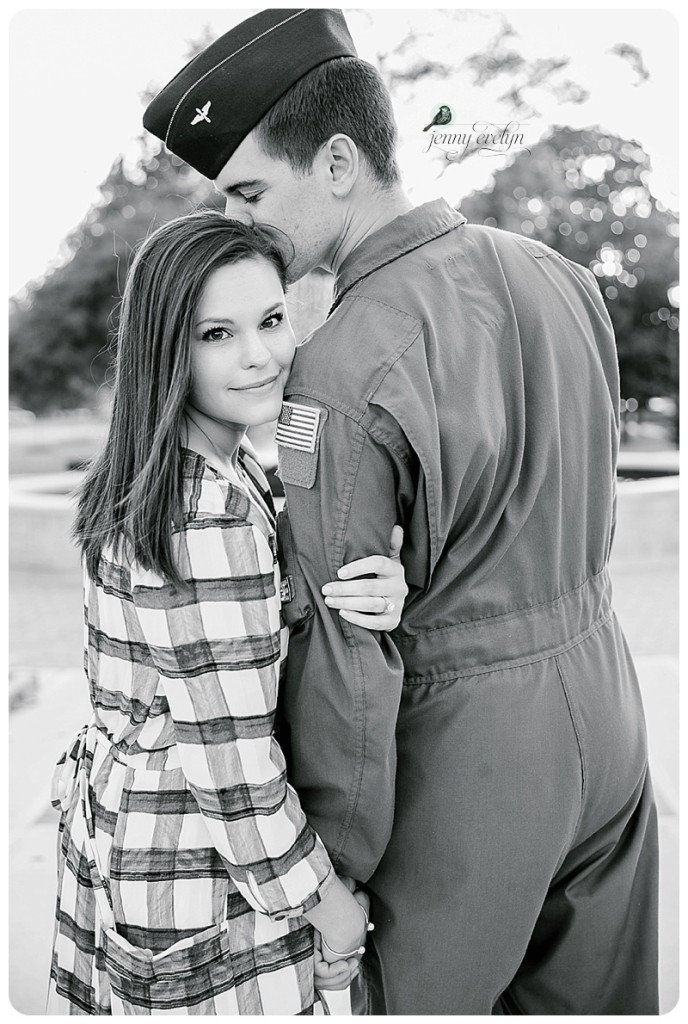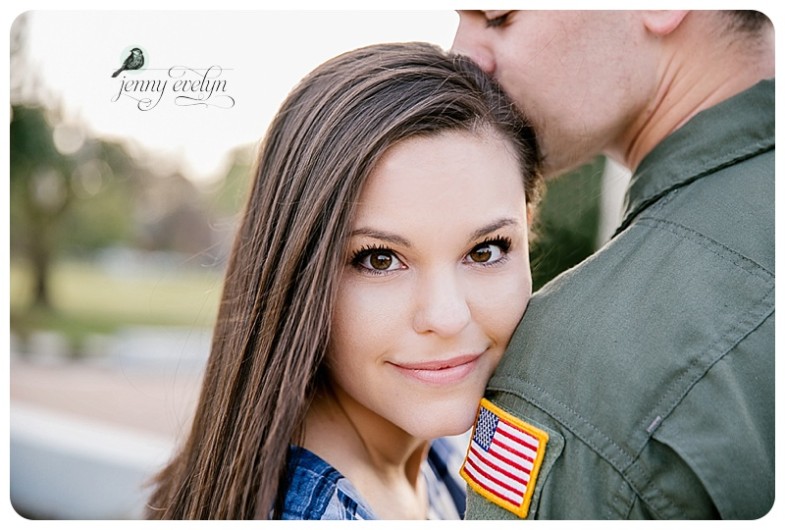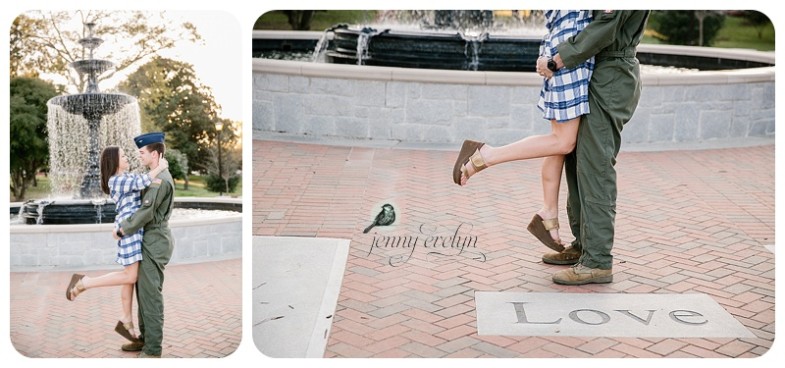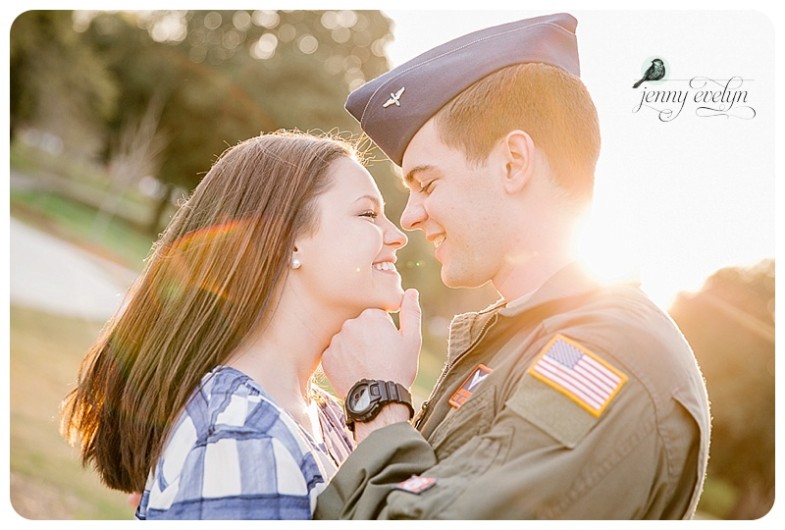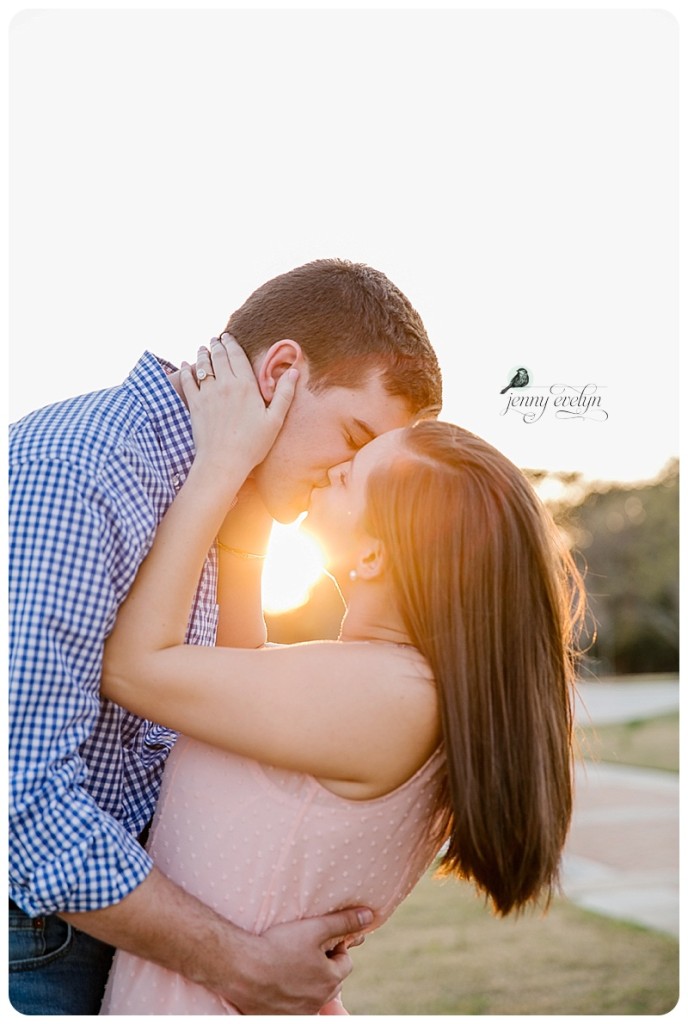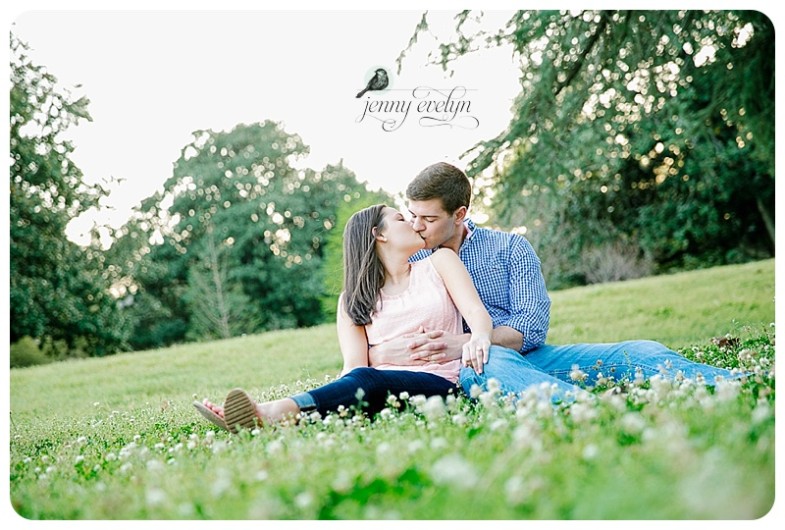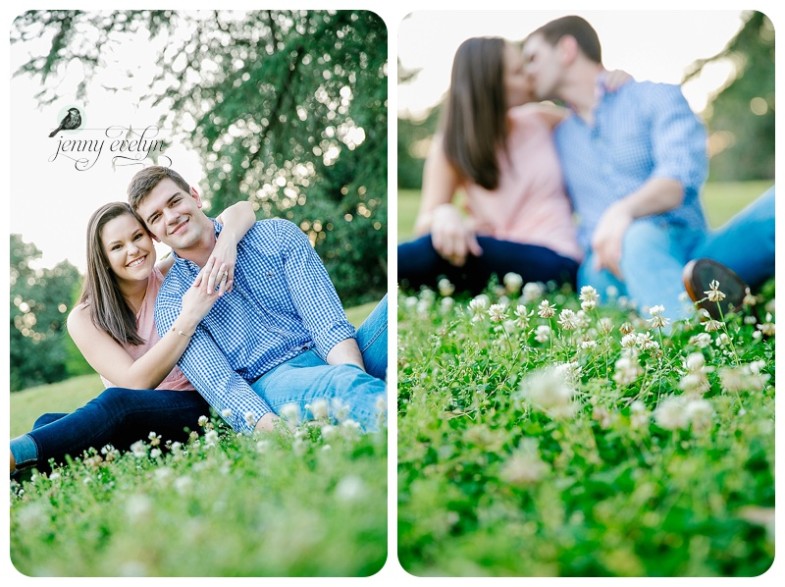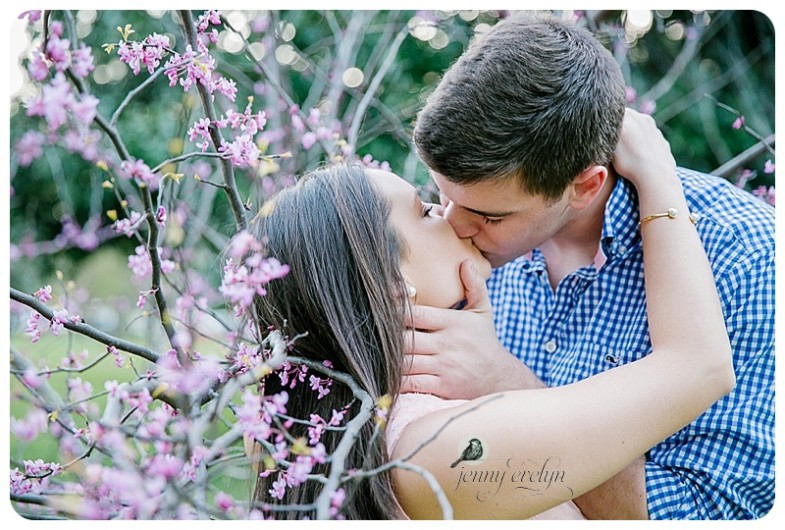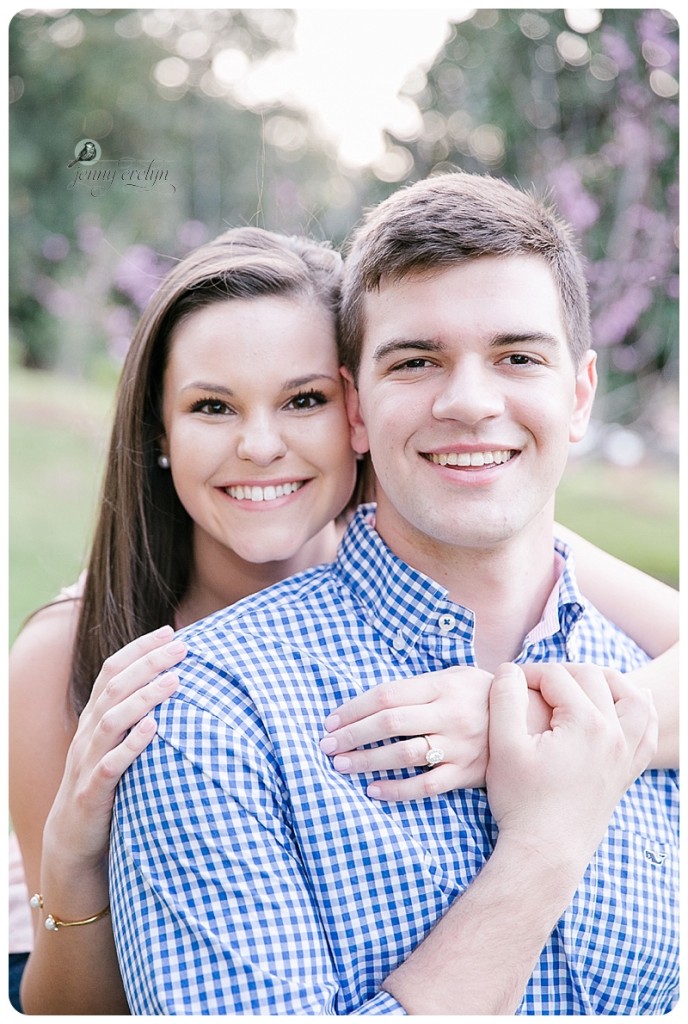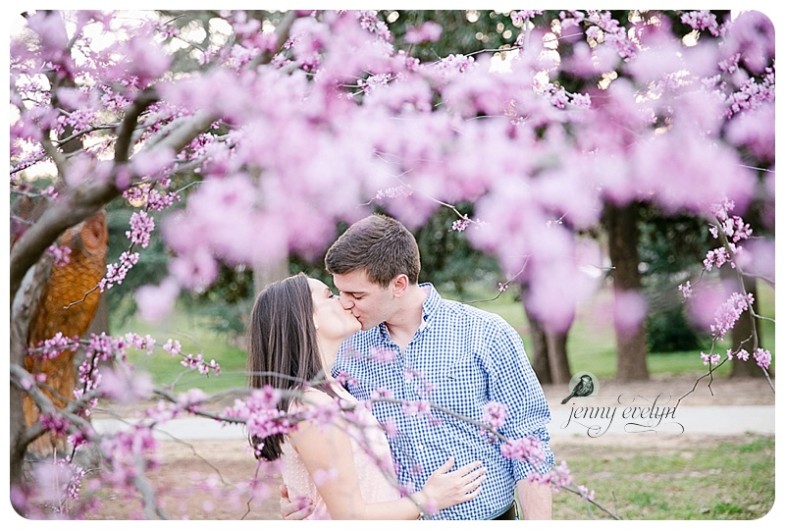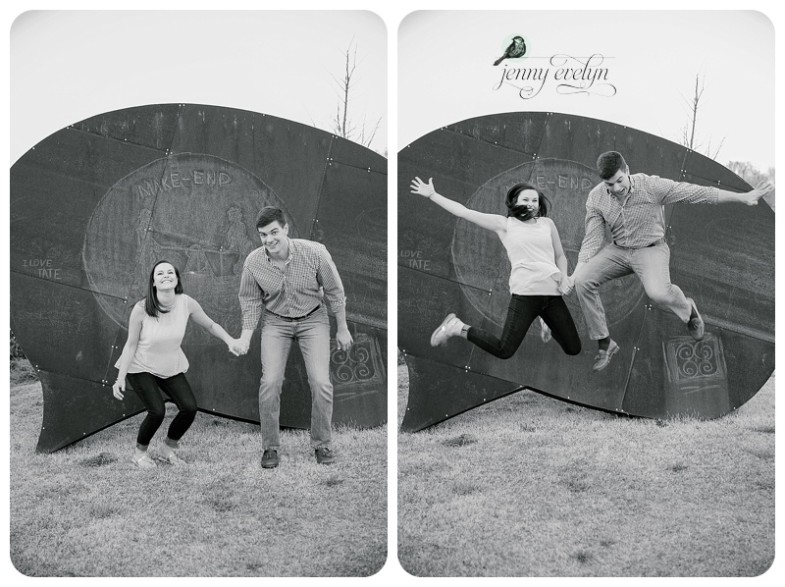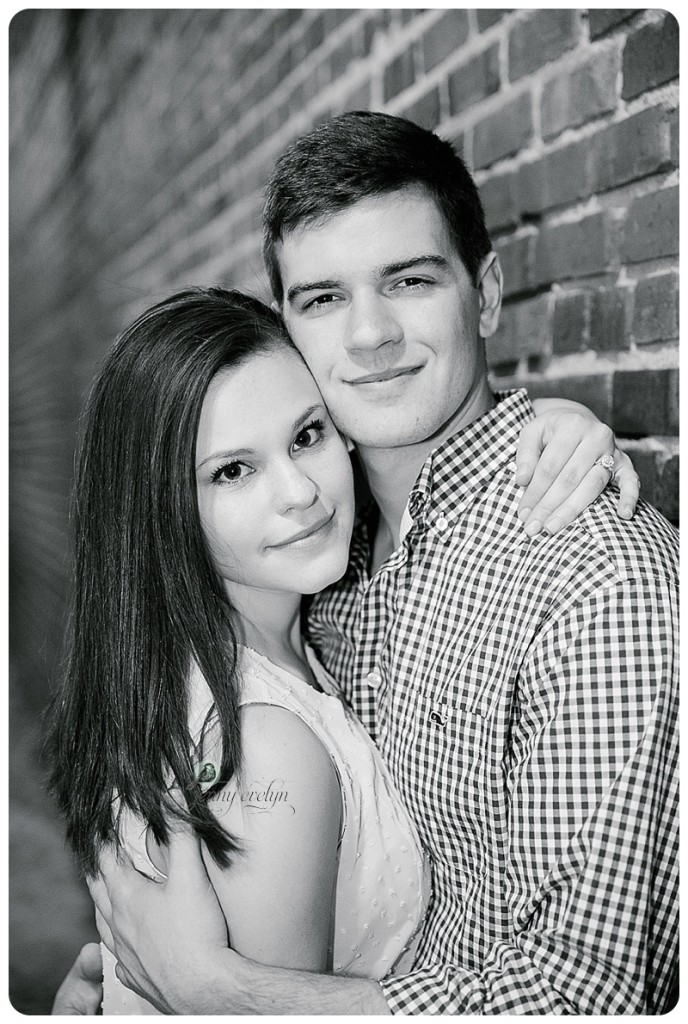 Aren't they such a beautiful couple? And that ring is gorgeous!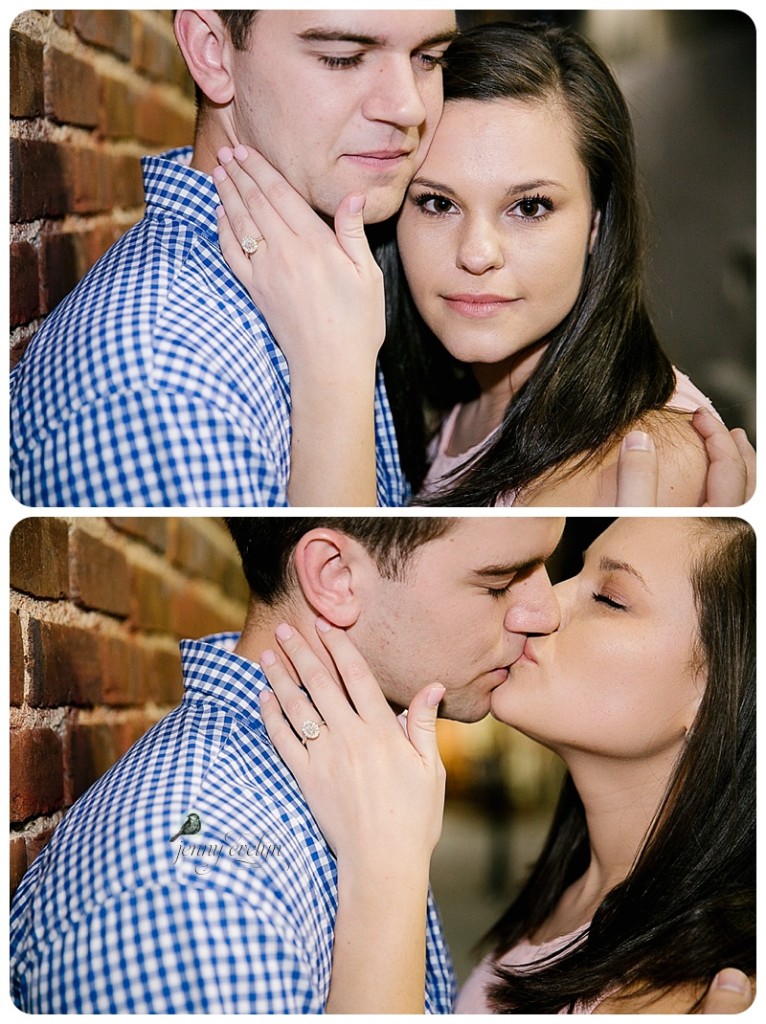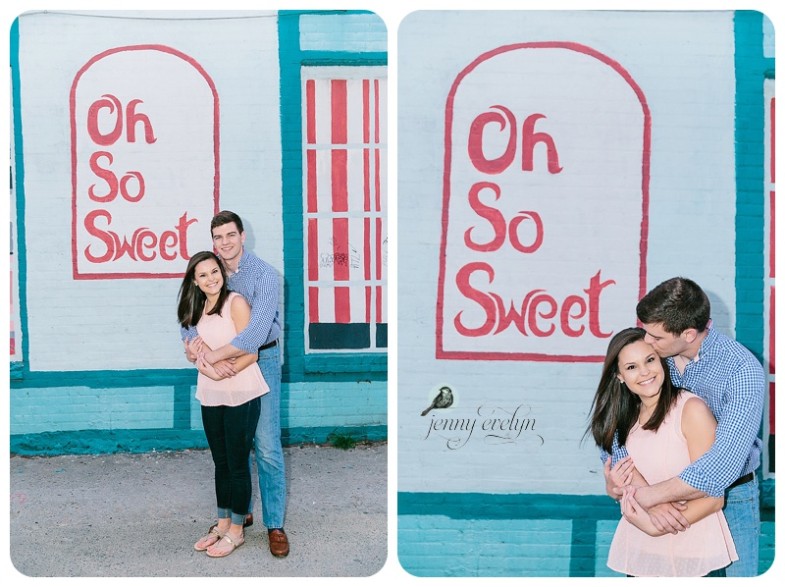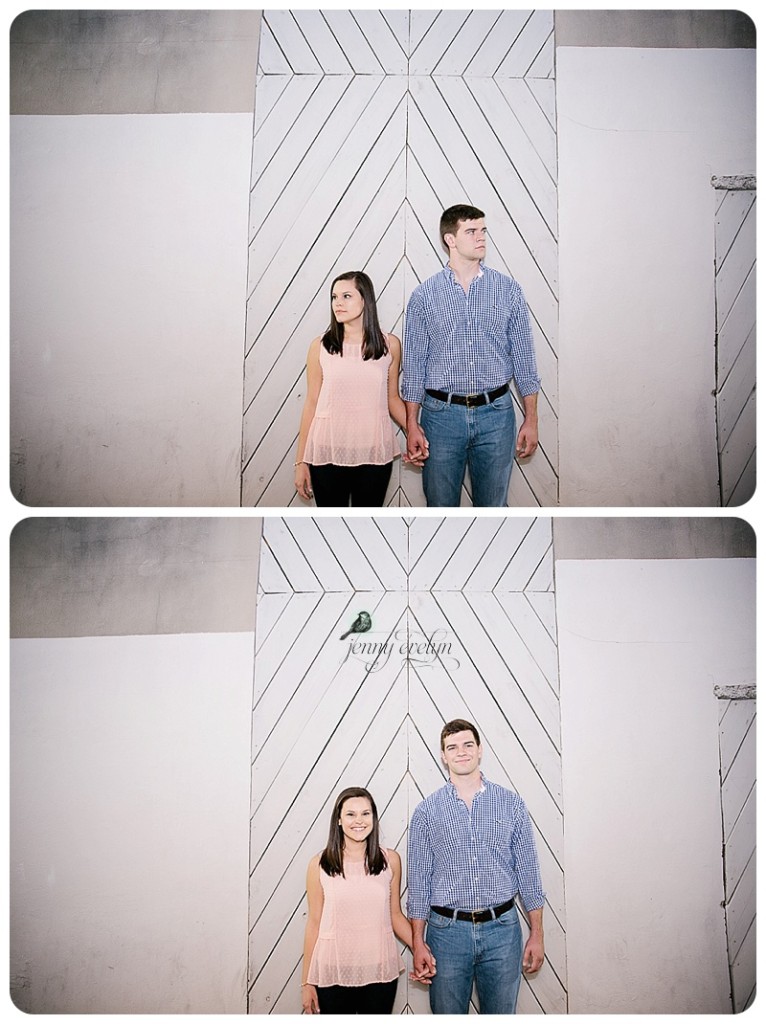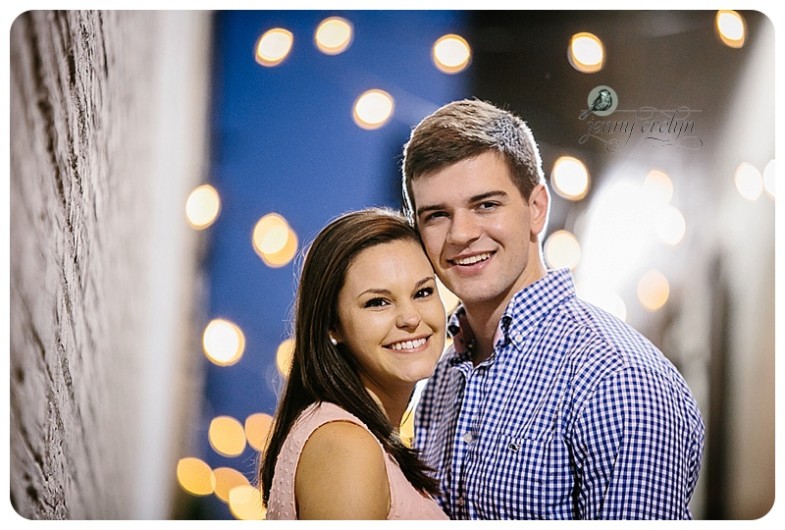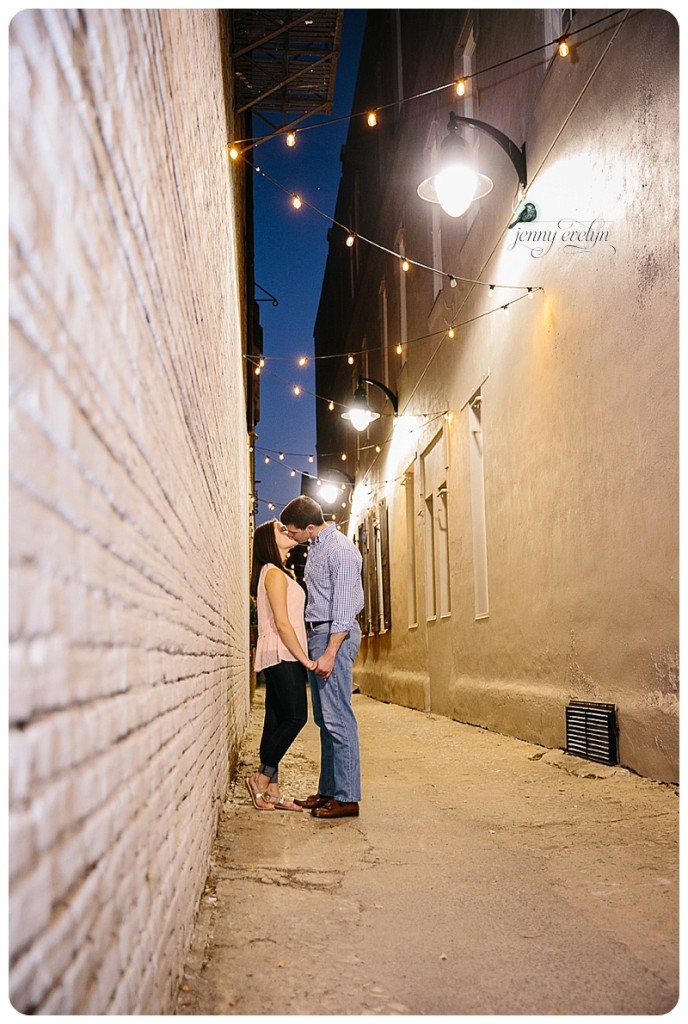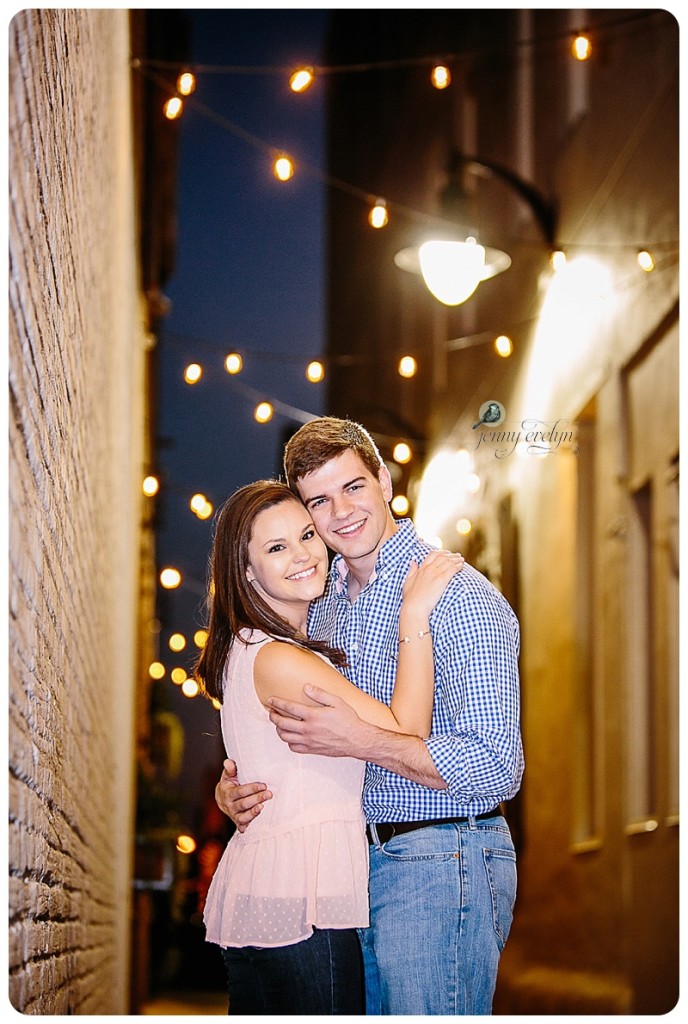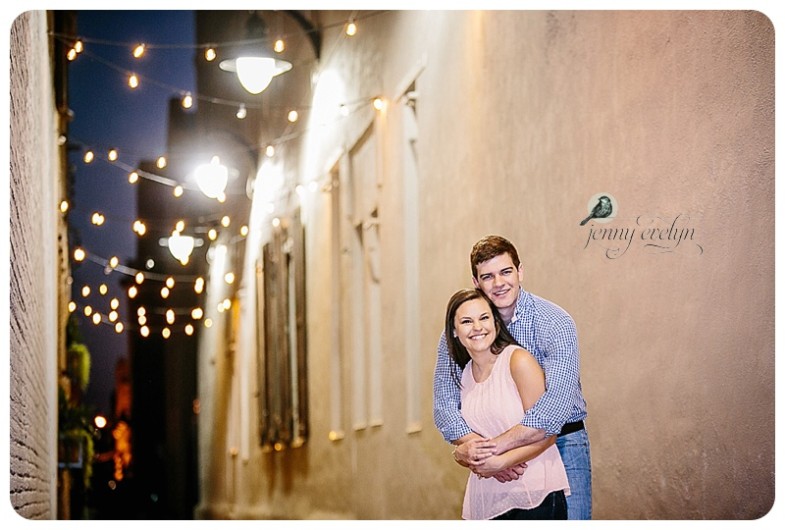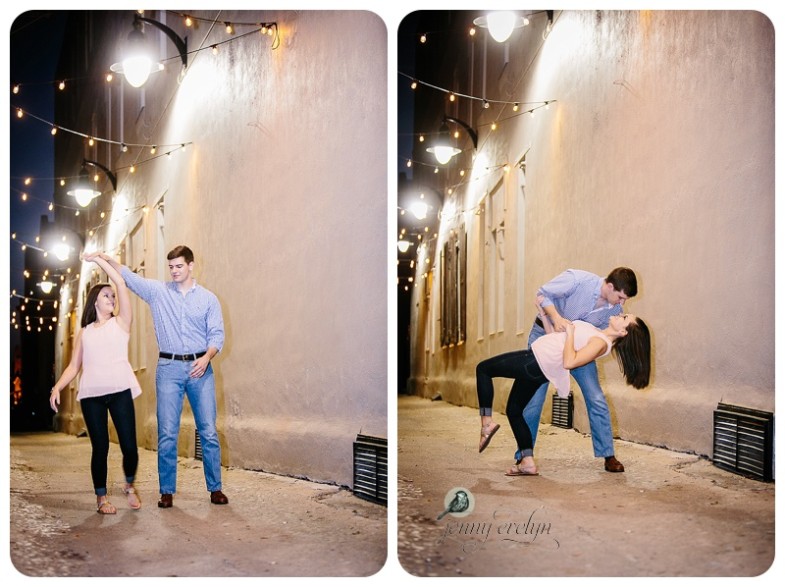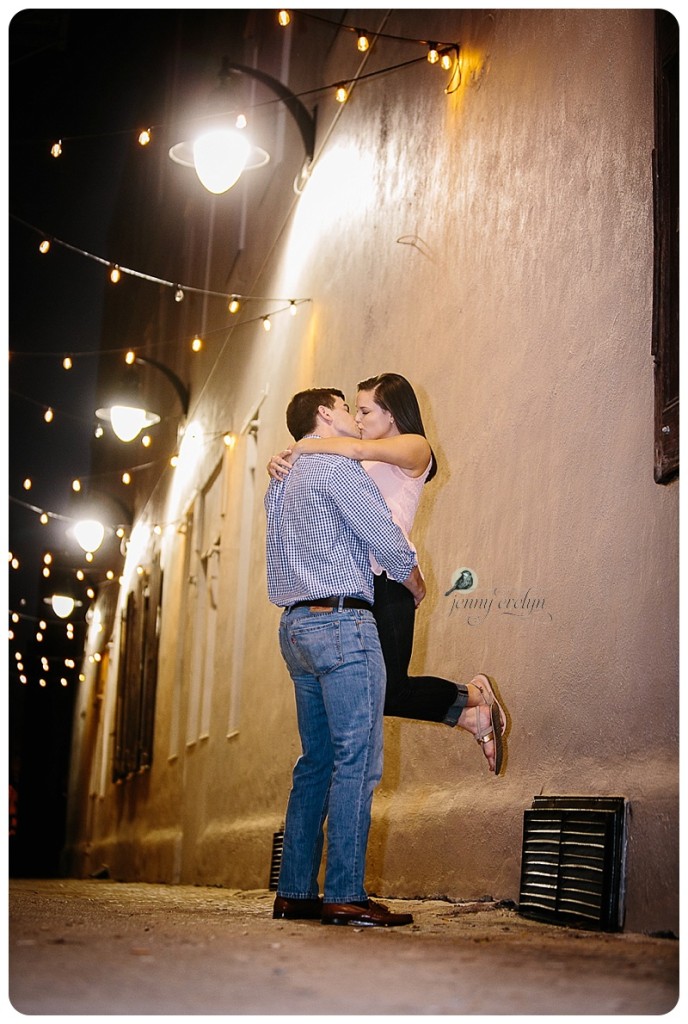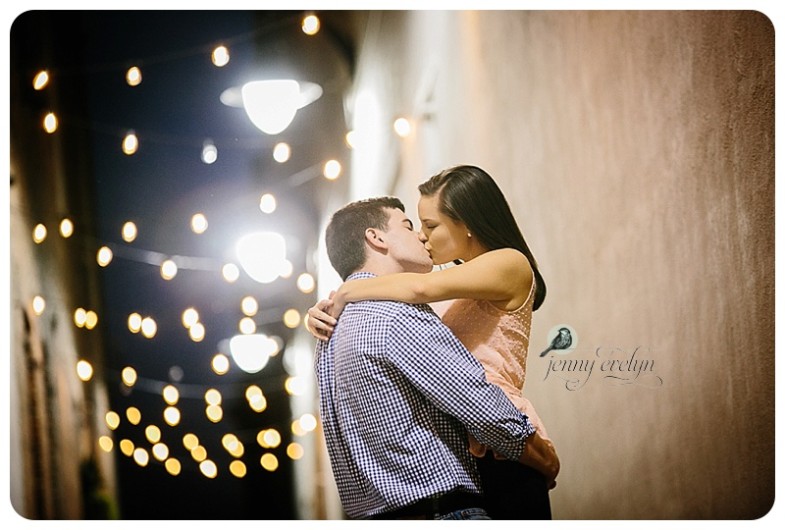 If you want to see all of Haleigh and James' engagement pictures, click HERE. Can't wait for the big day!
Love,
Jenny Evelyn
Comments are closed.