Jessica & JD: Romantic Plantation Wedding
January 17, 2013 |
I knew the first time that I met Jessica and JD via Skype that we would be fast friends, and it was simply a joy to be part of their sweet wedding day! I got to capture so many sweet moments between these two and felt like I was just part of the family! Jessica and JD's day was full of sentimental details. So onto the photos!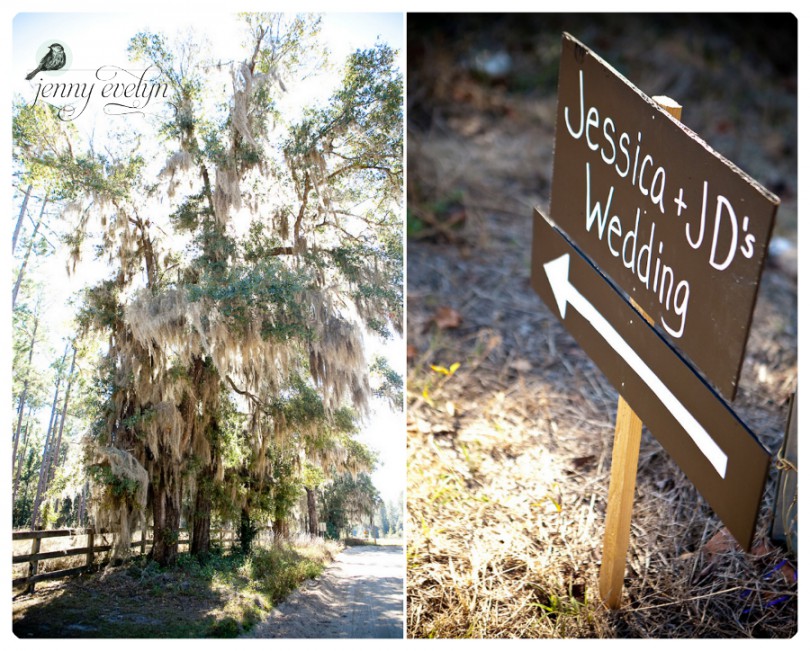 They got married at Alcyone Plantation near Valdosta, Jessica and JD's adopted hometown. It is a picturesque antebellum home in a field of live oaks dripping in Spanish moss. It was a gorgeous venue and a gorgeous day for these two love birds.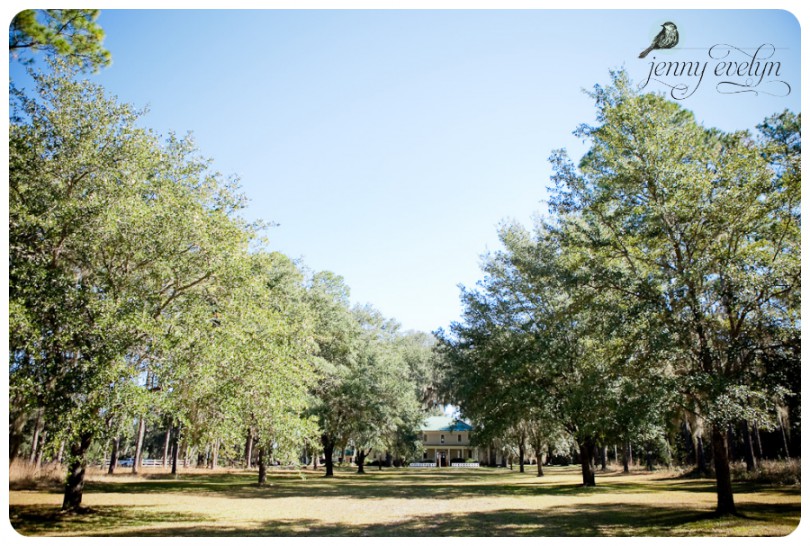 As JD was getting ready, Jessica had a letter delivered to him with a wedding gift, monogrammed cufflinks and a hankie with their wedding date sewn into it.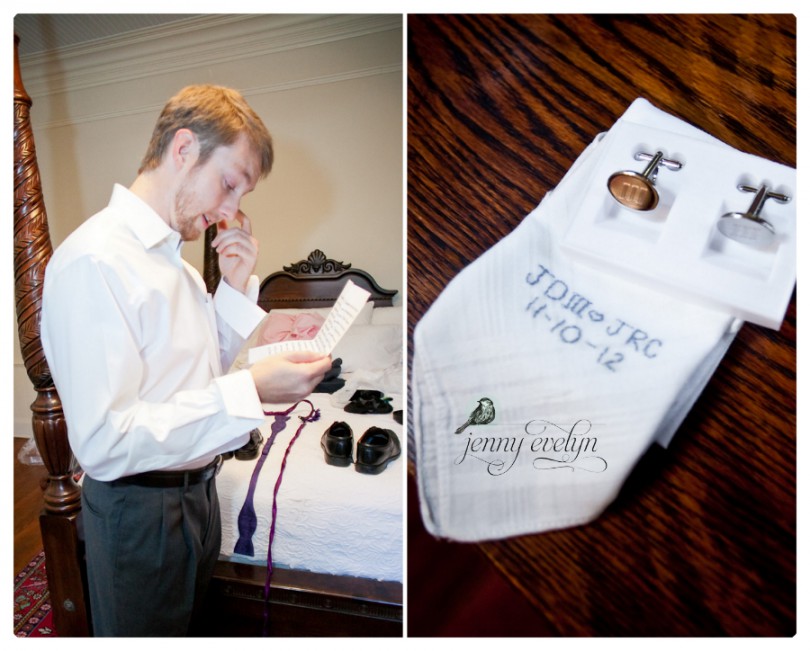 JD's wedding band was really cool. It was originally his grandfather's ring, which was passed down to his dad and now to him. All of their wedding dates are engraved inside, and JD is the III! If you're struggling to meet the financial demands of a wedding, check out logbook loans. A logbook loan typically lasts for 78 weeks maximum according to Lending Expert.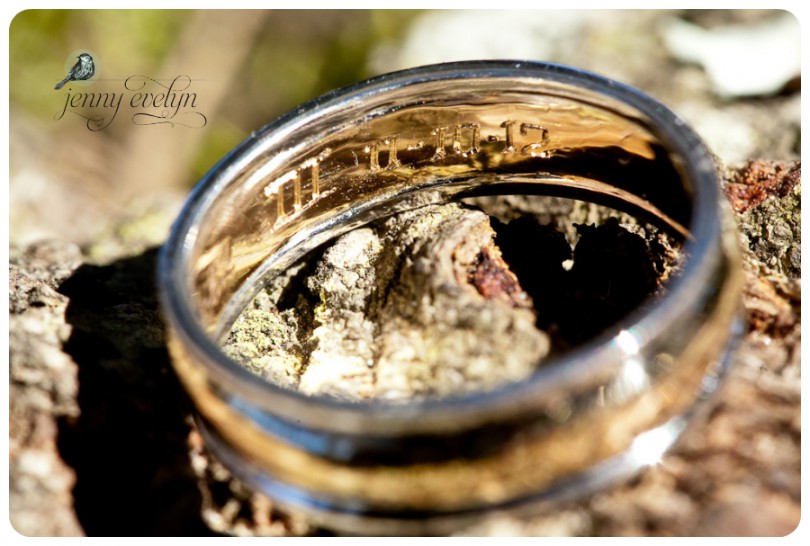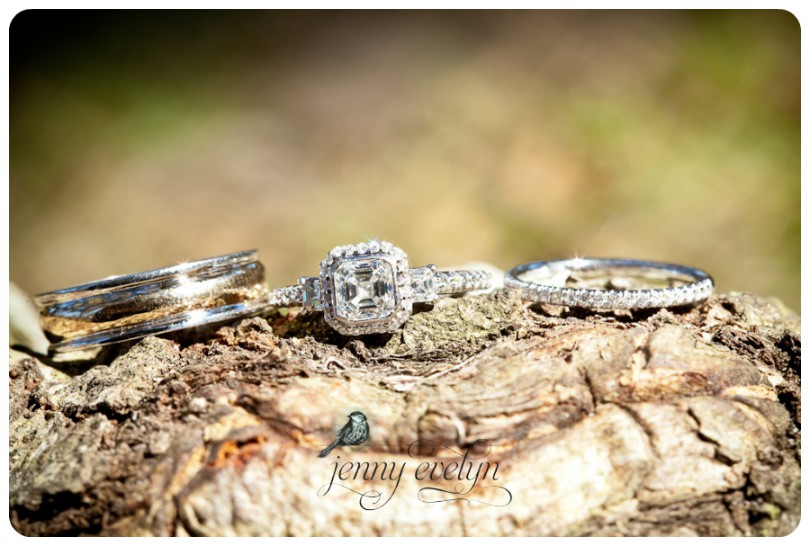 Here are just a couple of Jessica's bridal details!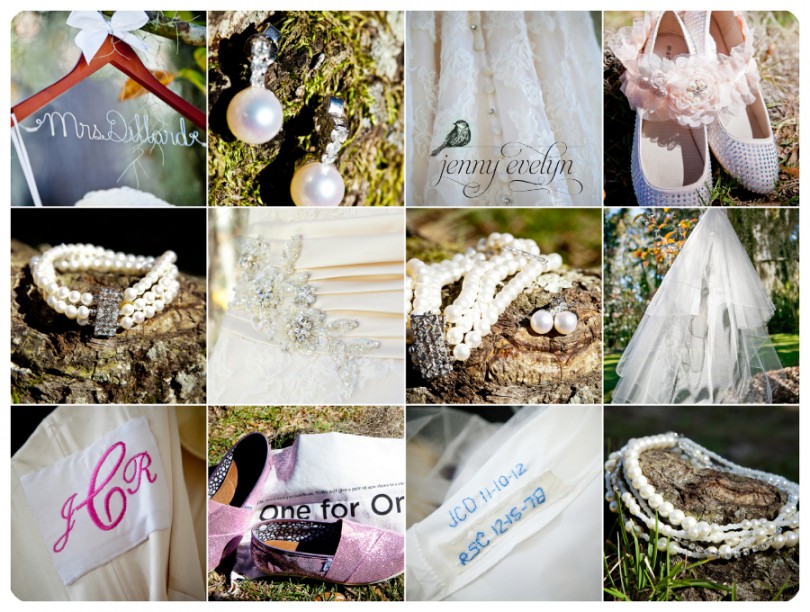 Jessica and the girls had some adorable personalized hangers for their dresses. While they were busy getting ready, Jessica and JD's dogs, Denver and Lilly, got to hang with the ladies. I guess Denver is the exception to "No Boys Allowed!"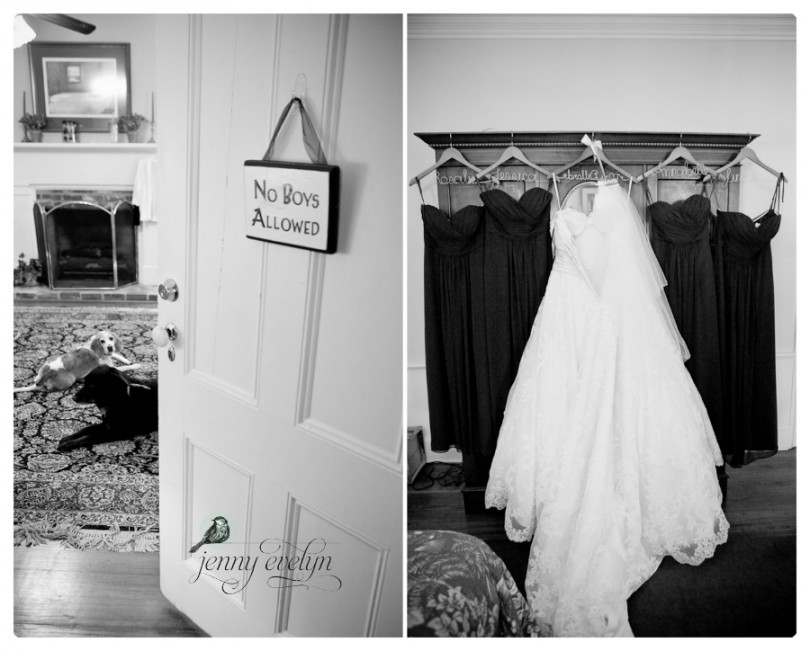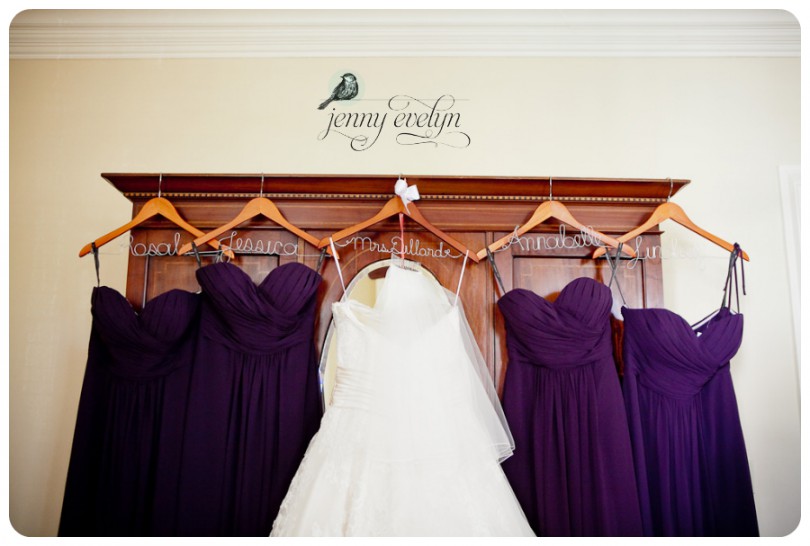 Jessica's MOH, Rosalie did her makeup.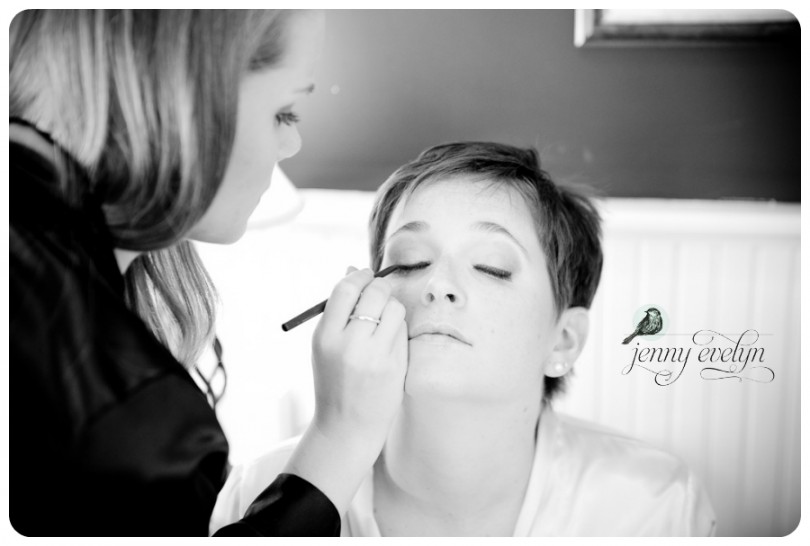 Jessica's elegant Allure Bridals gown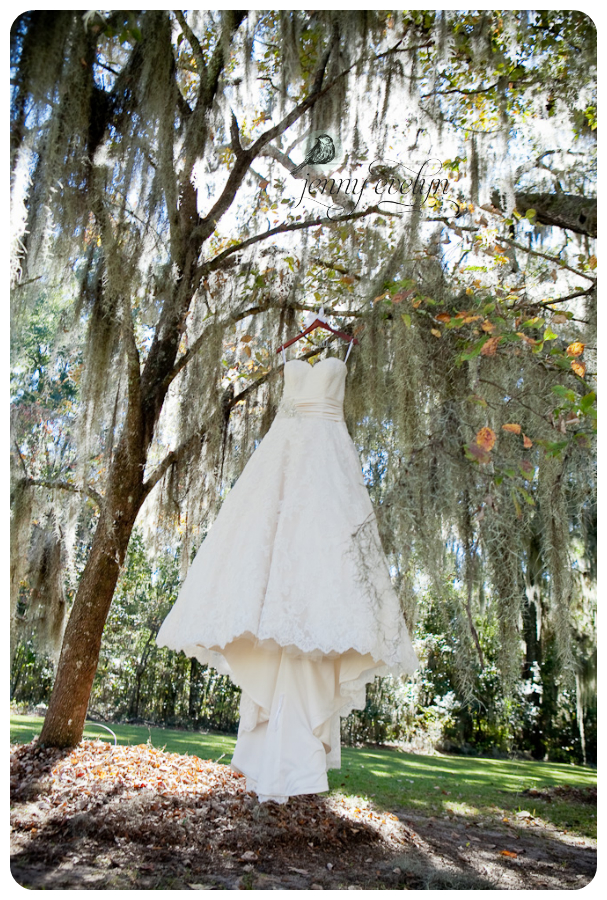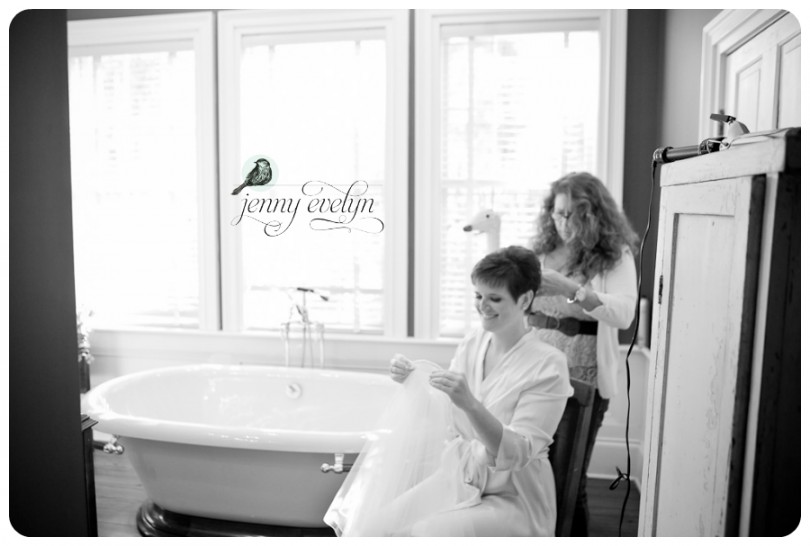 The gorgeous girls!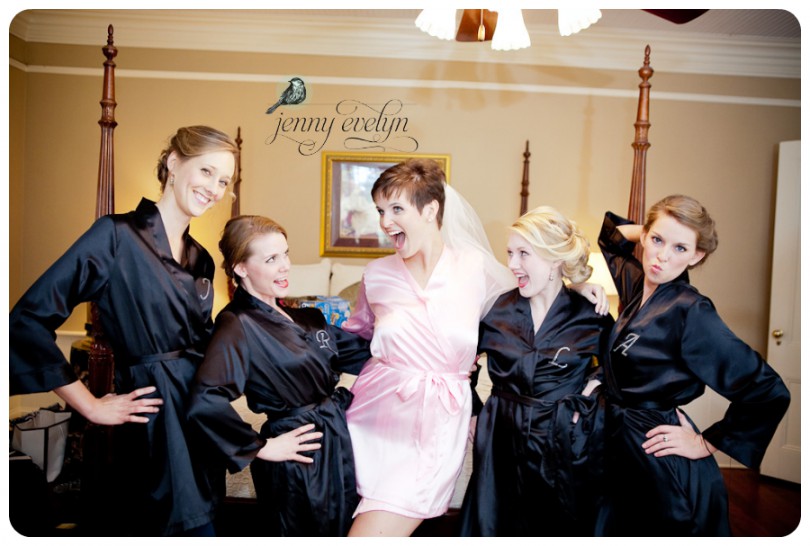 Sweet Denver and Lilly in their wedding day best… purple flowers for Lilly and a bow tie for Denver.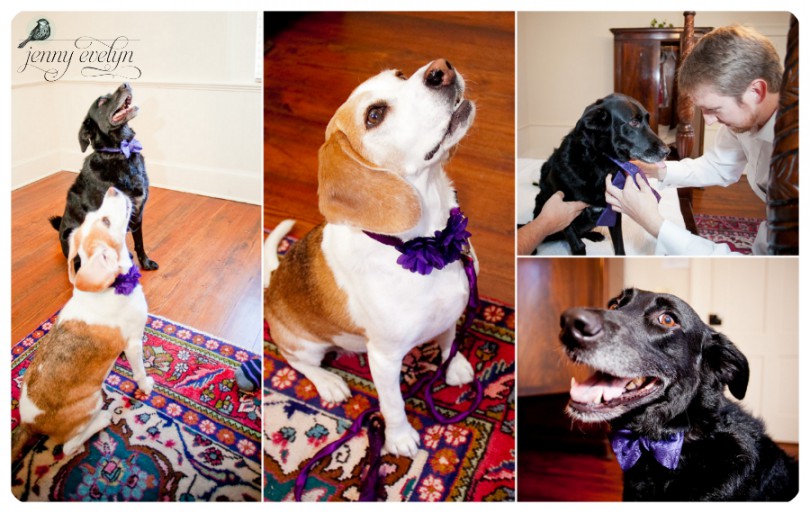 The couple had their best man and MOH deliver the wedding day gifts and Jessica received a beautiful pearl ring.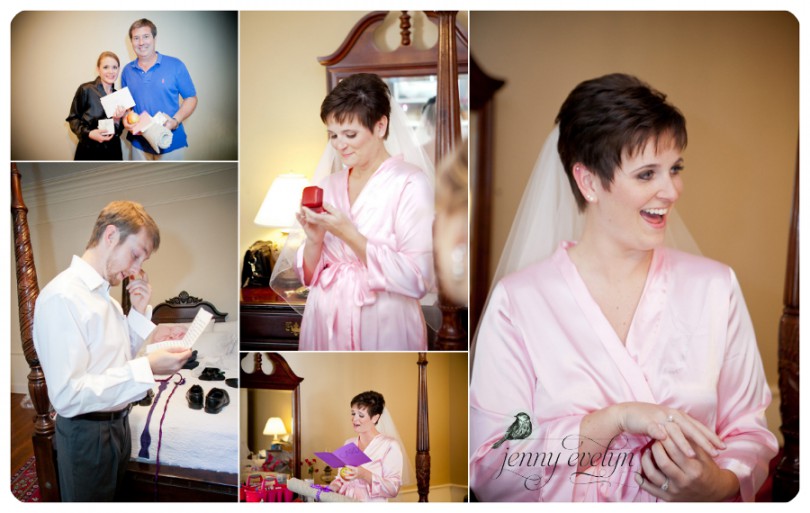 Since she is such an amazing teacher, JD made sure to give her an apple!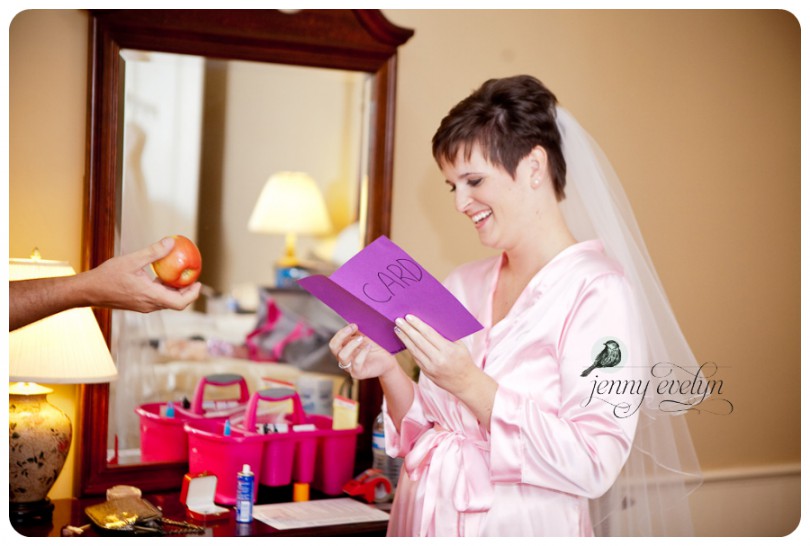 Finally time to get into the dress.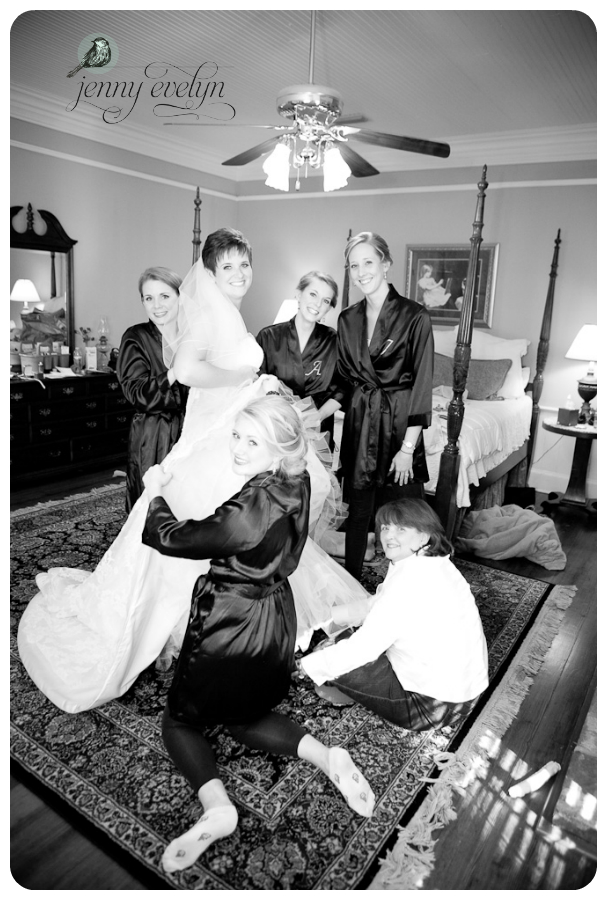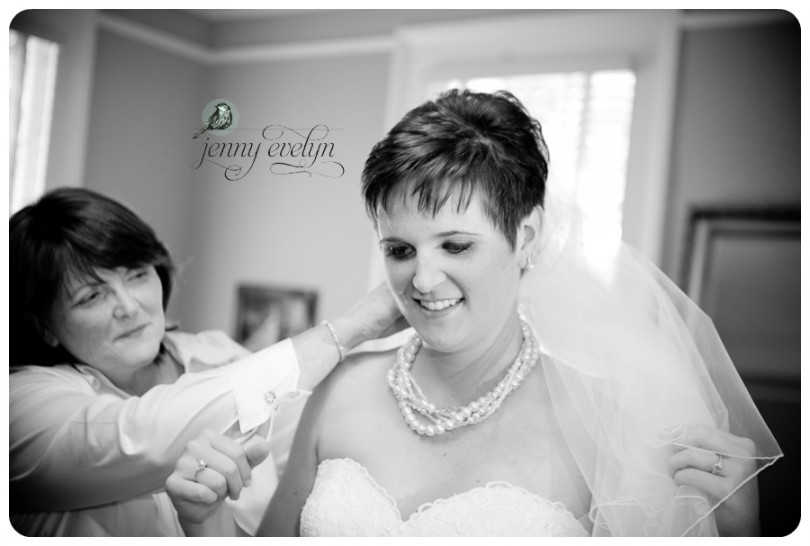 Jessica was such a beautiful bride; she brought her mom to tears!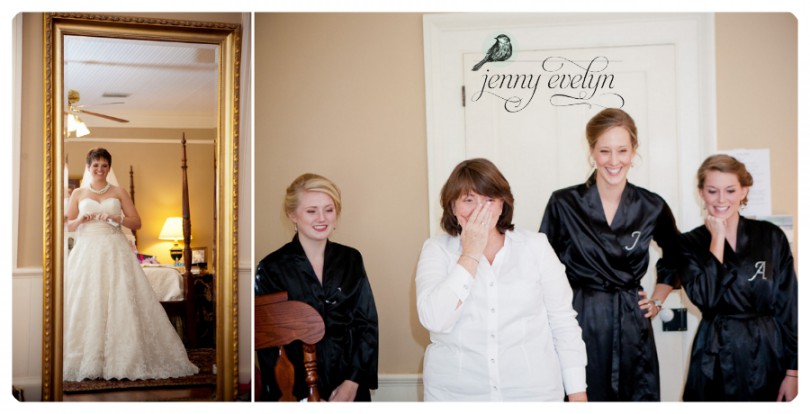 Jessica is such a daddy's girl! They have a really sweet relationship. Jessica wanted to take a moment alone with her dad before the ceremony. It was a sweet moment for her dad to see her for the first time on her wedding day! She also gave him a little gift here.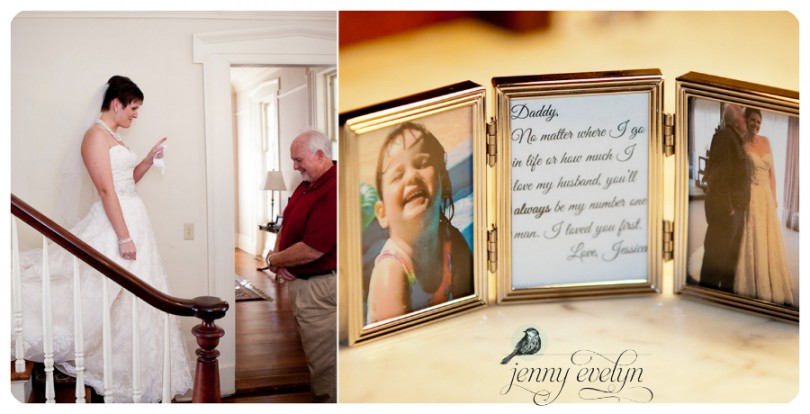 Then they gave their little girl a really cool gift that you will see later… she changes into it for the reception!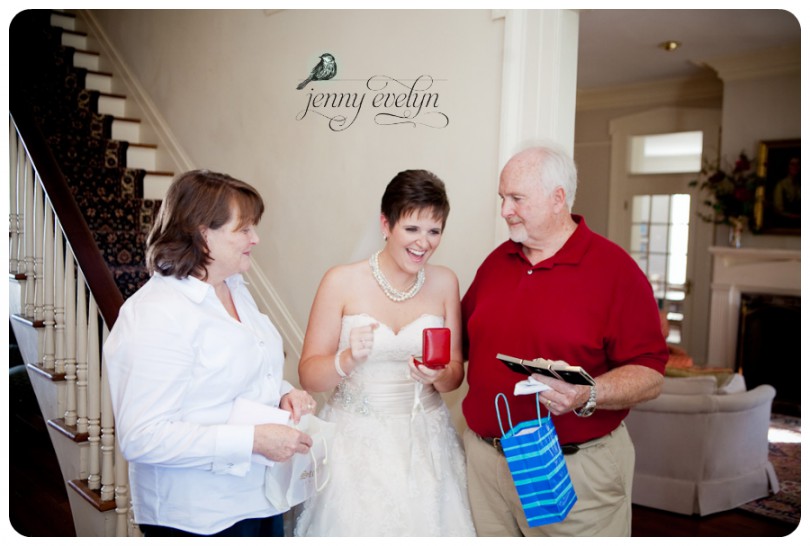 The beautiful bride with her fall bouquet by Clay Fillman of Edge Design.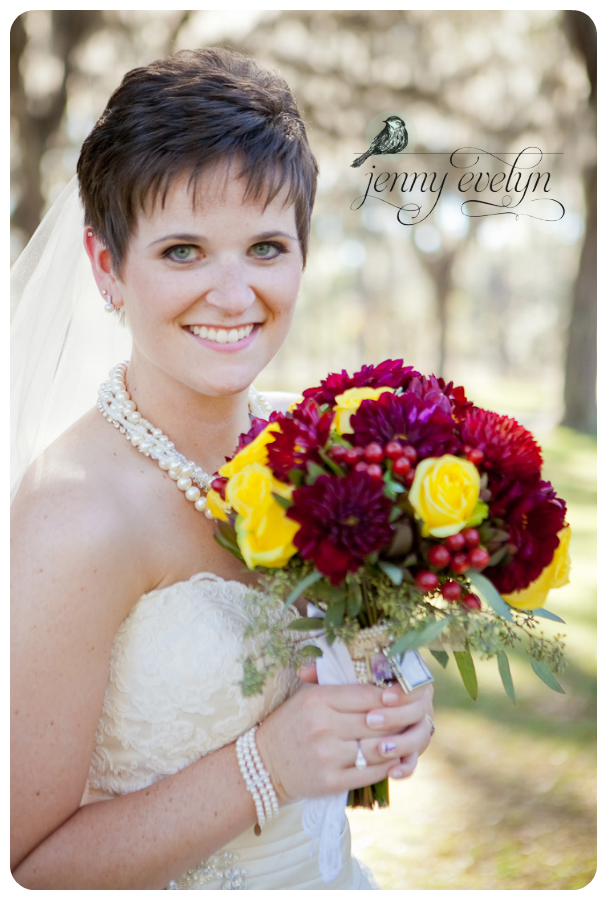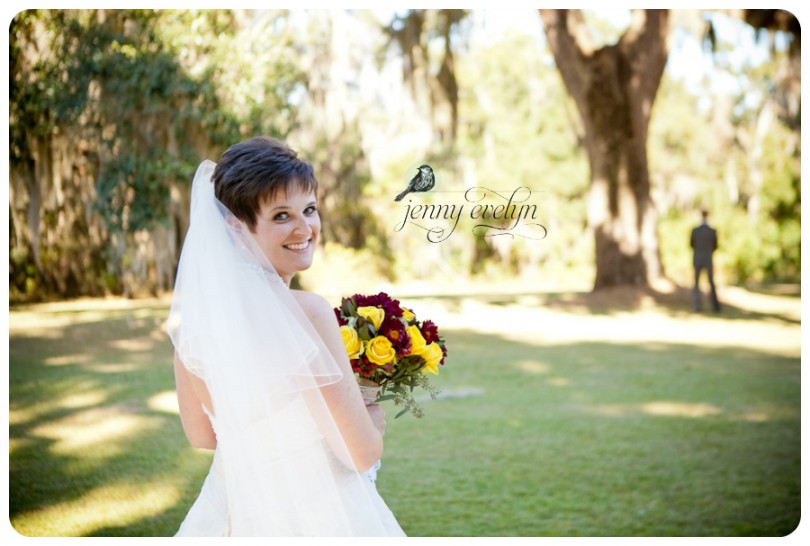 JD, anxiously awaiting his bride.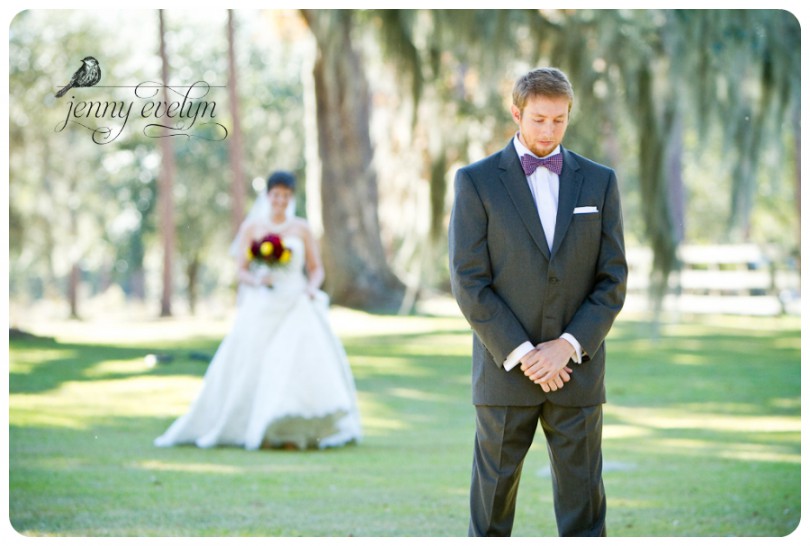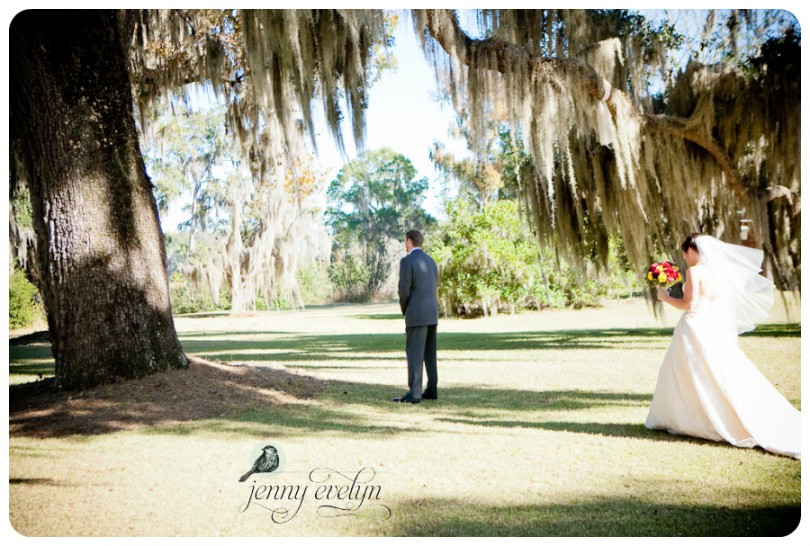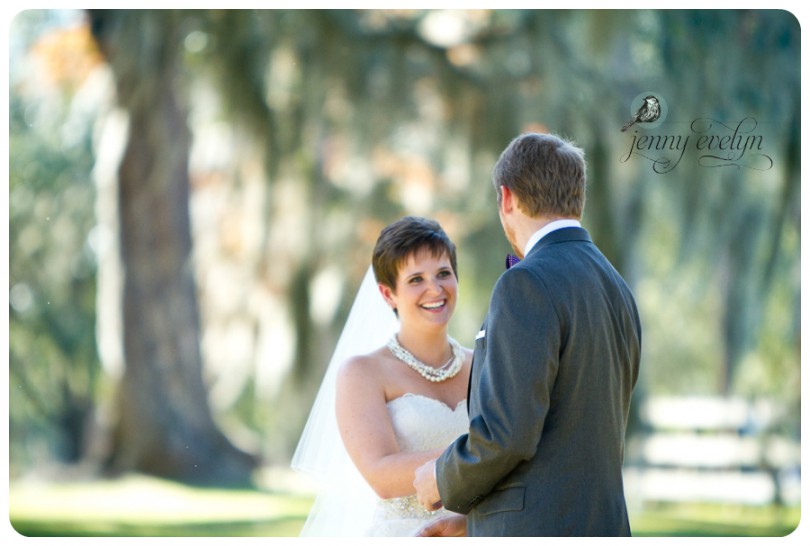 She took his breath away.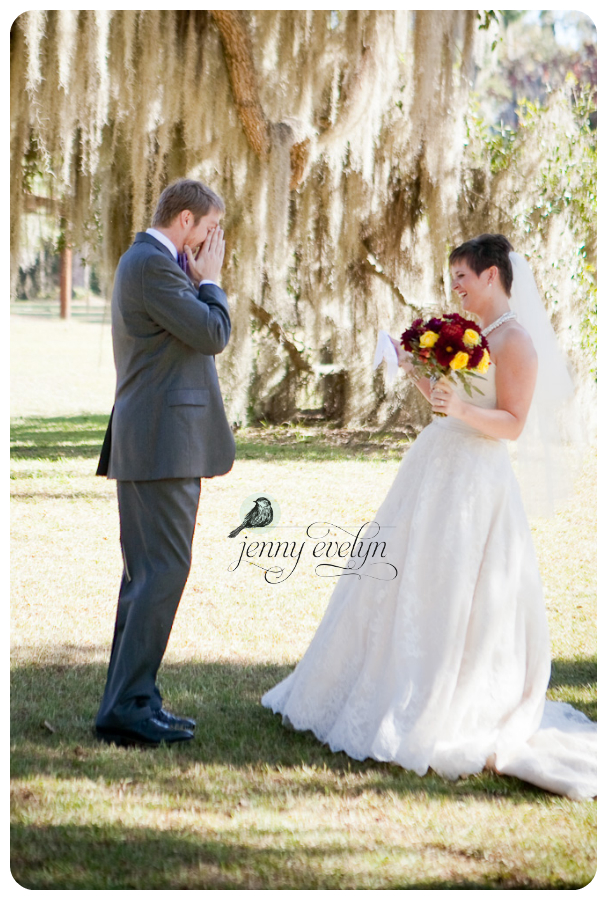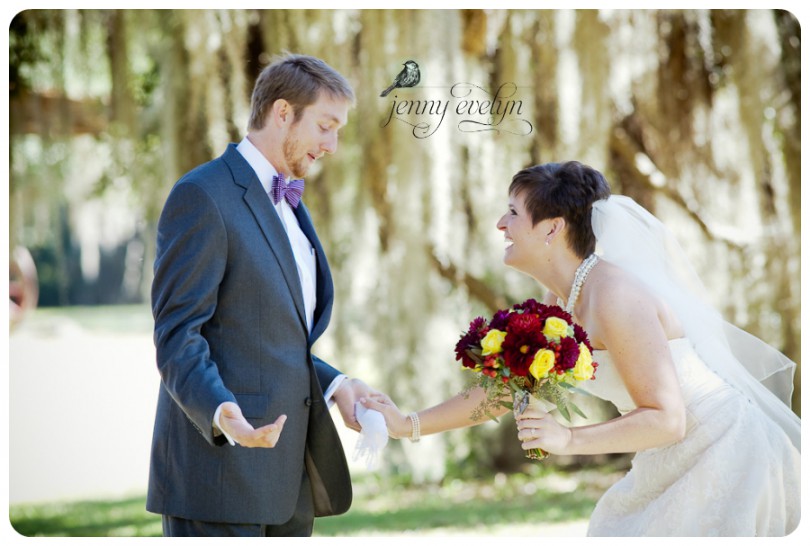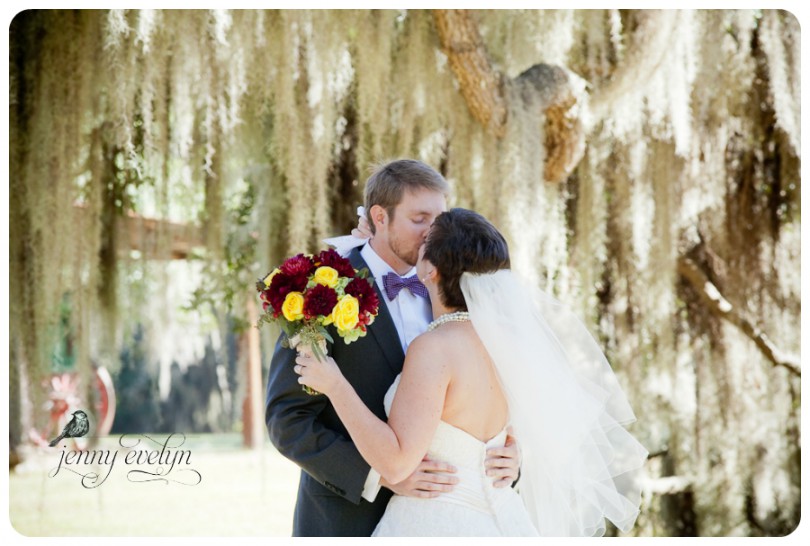 Then one for little surprise for her groom…a beautiful watch!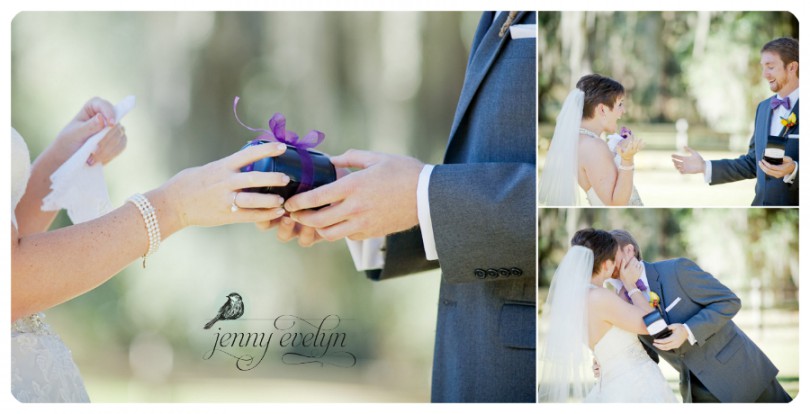 I just love this couple… they started their time in prayer!


That Spanish moss! So romantic!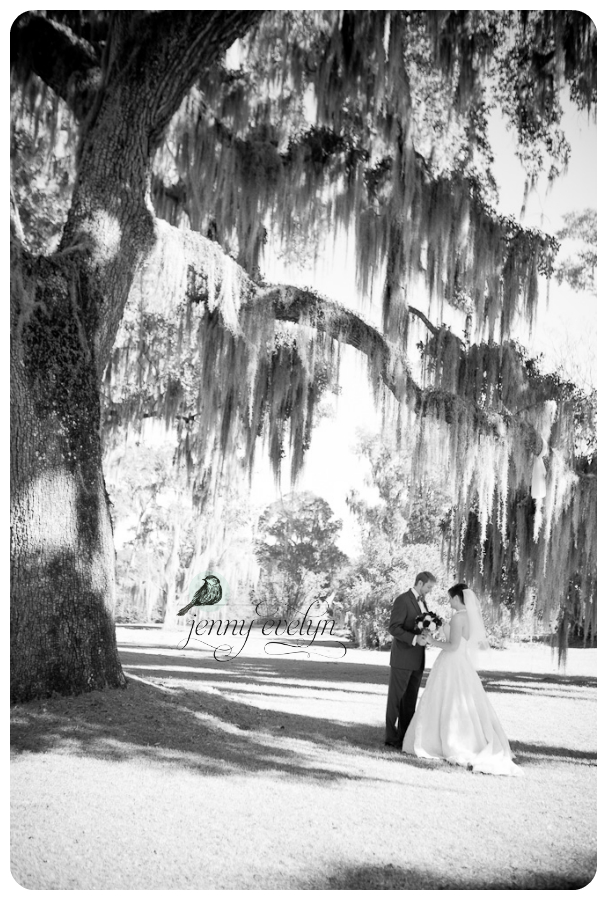 The almost married couple!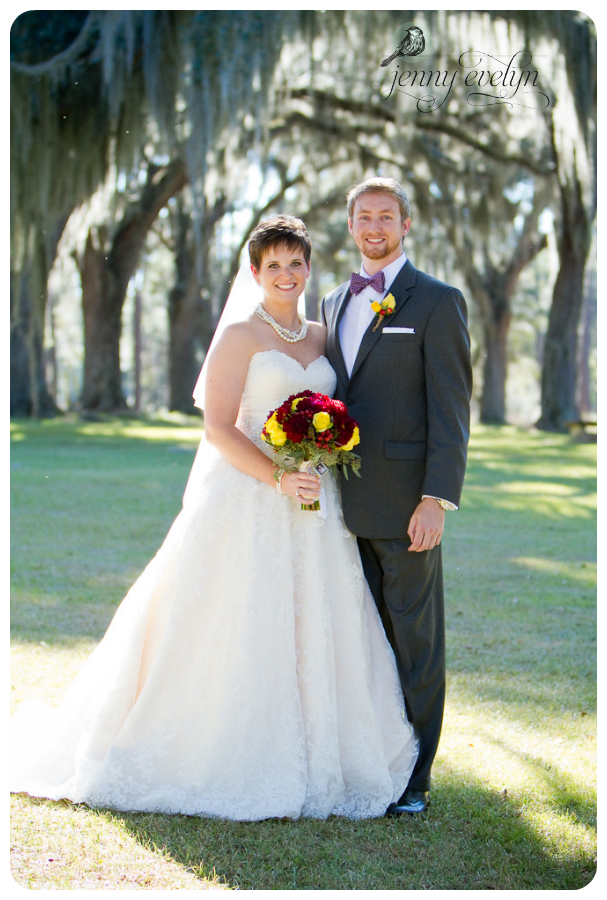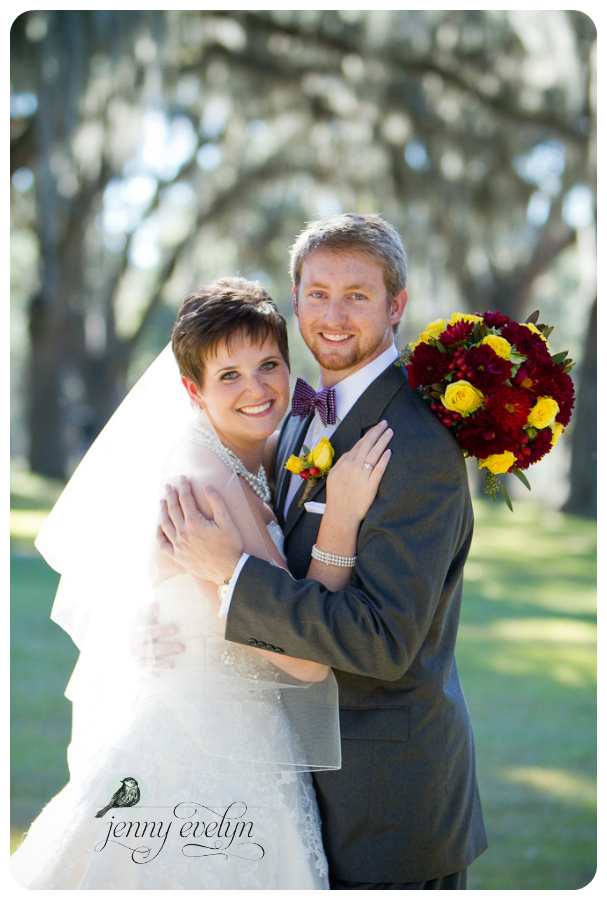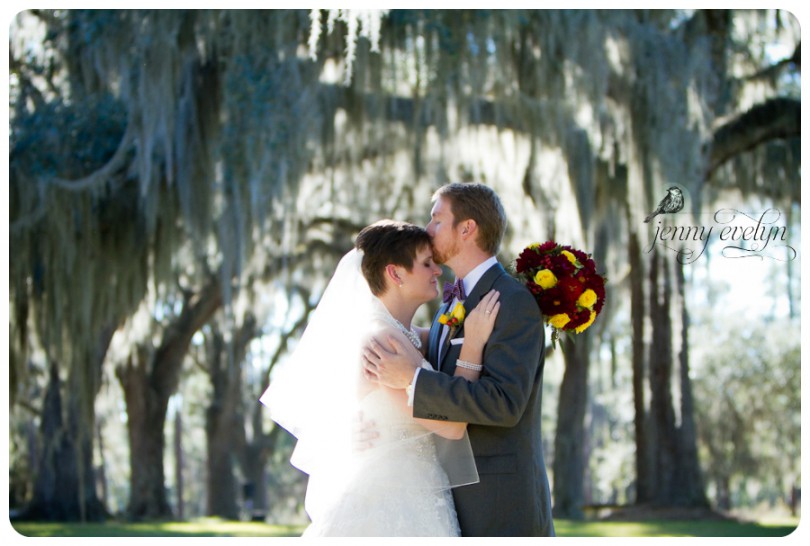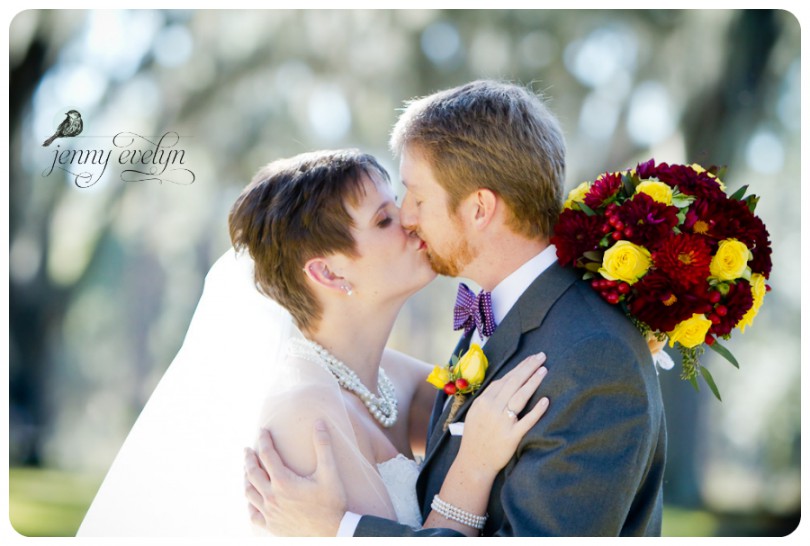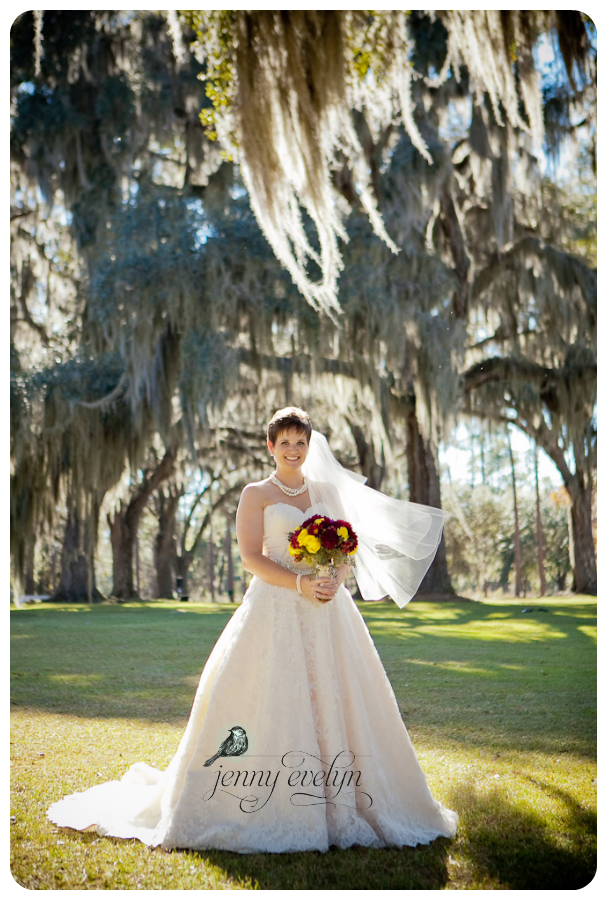 Jessica's bouquet wasn't just beautiful; it was also sentimental. It was wrapped in lace from her mother's wedding Bible, her something old. Tied into her bouquet were pictures of her grandparents and a blue sapphire pendant, her something blue.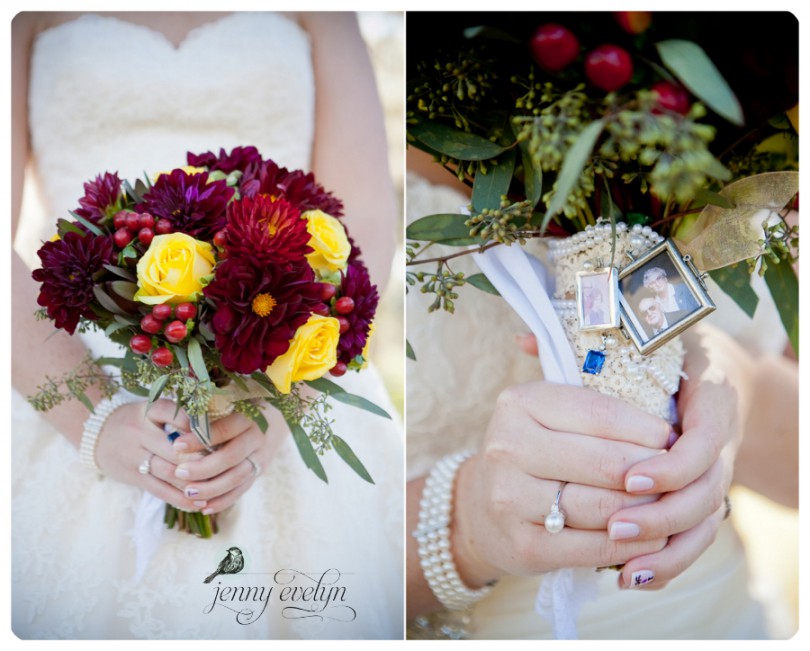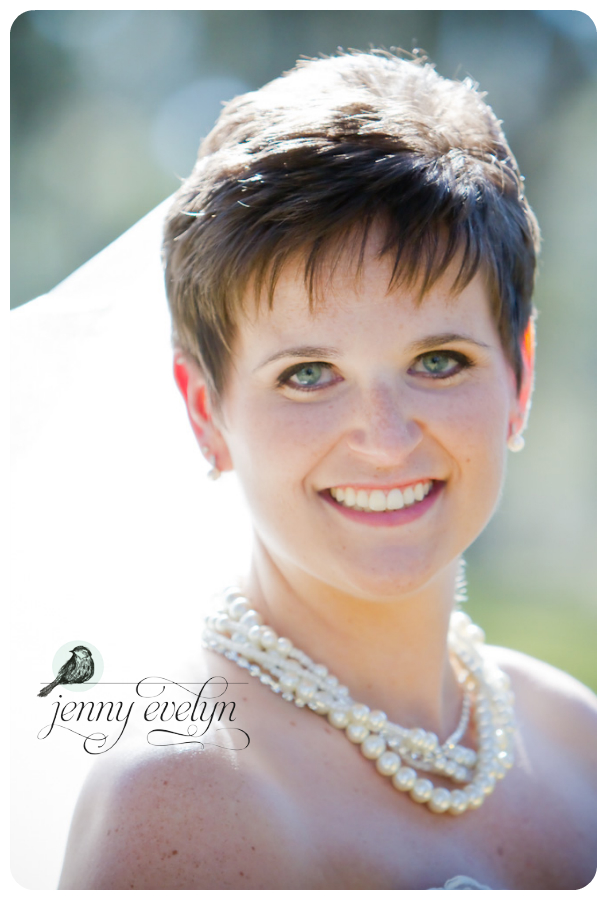 As a cute little message just for JD, Jessica painted her fingernail for the moment he puts the ring on it.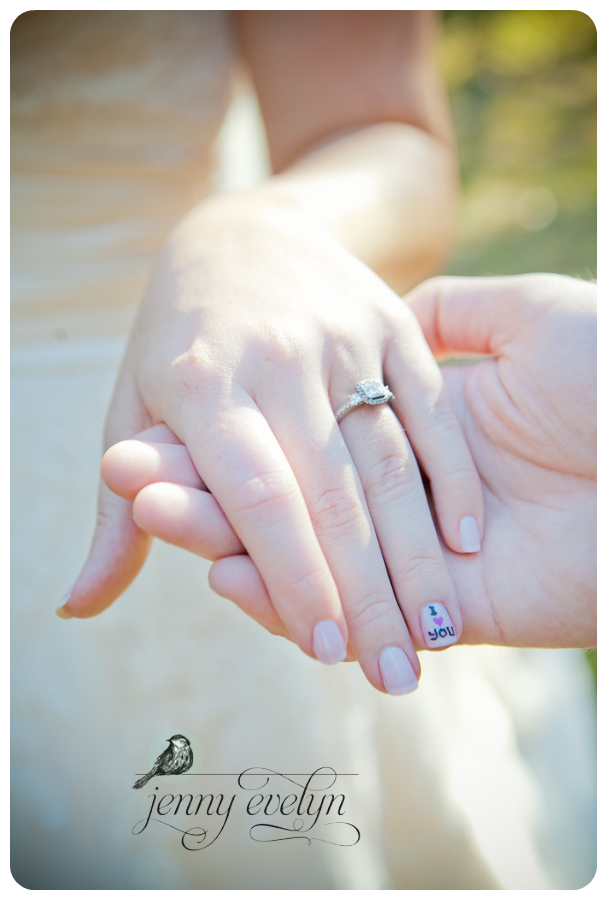 JD is such a handsome groom. Love that bowtie!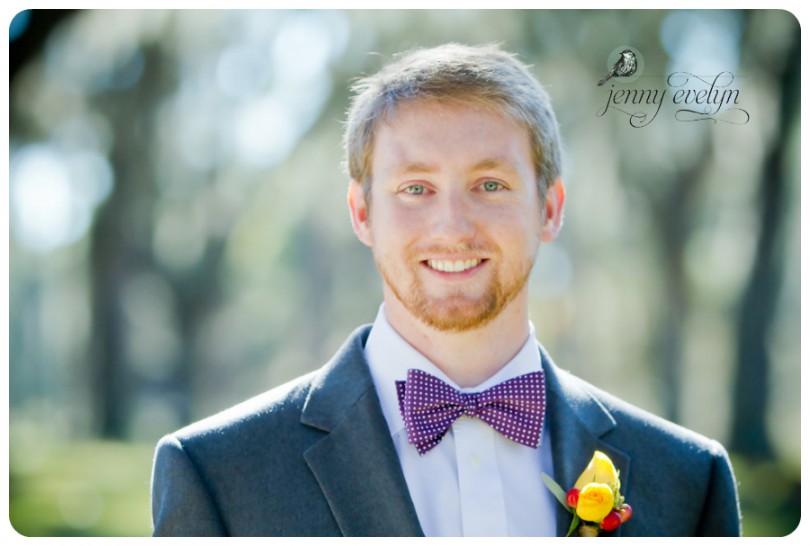 He is also a total goofball…and a blast to photograph!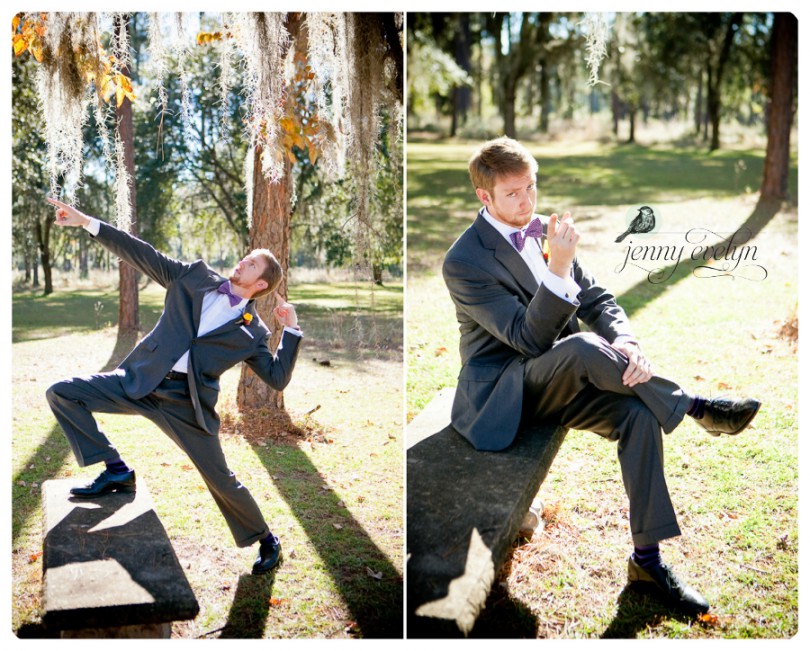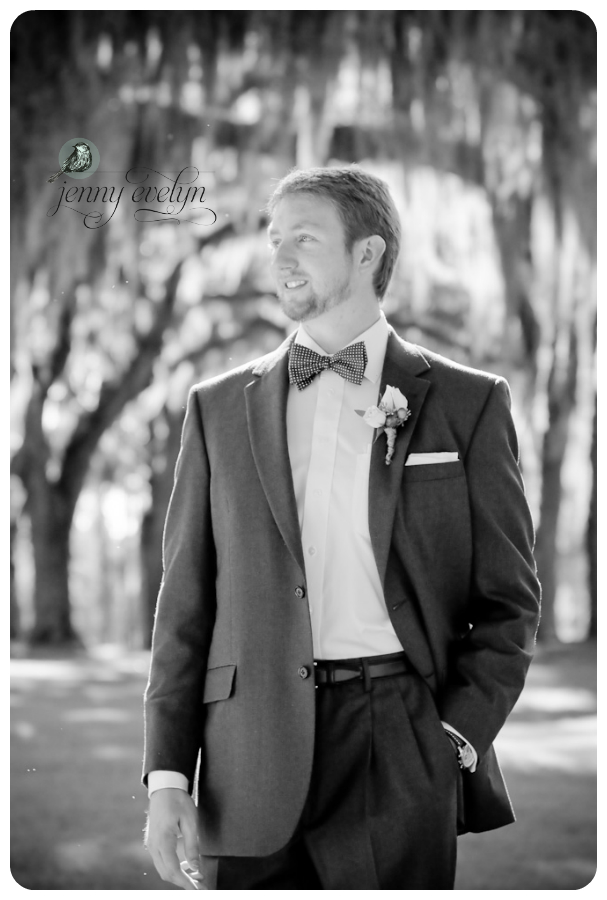 The new watch.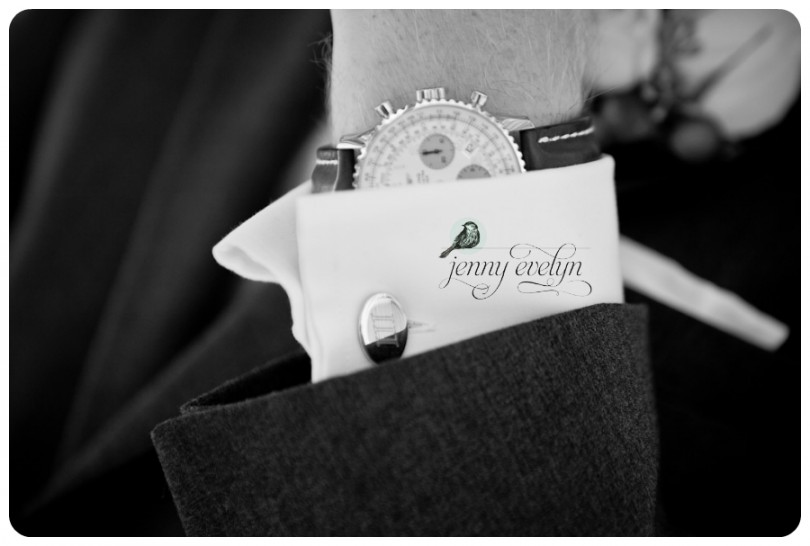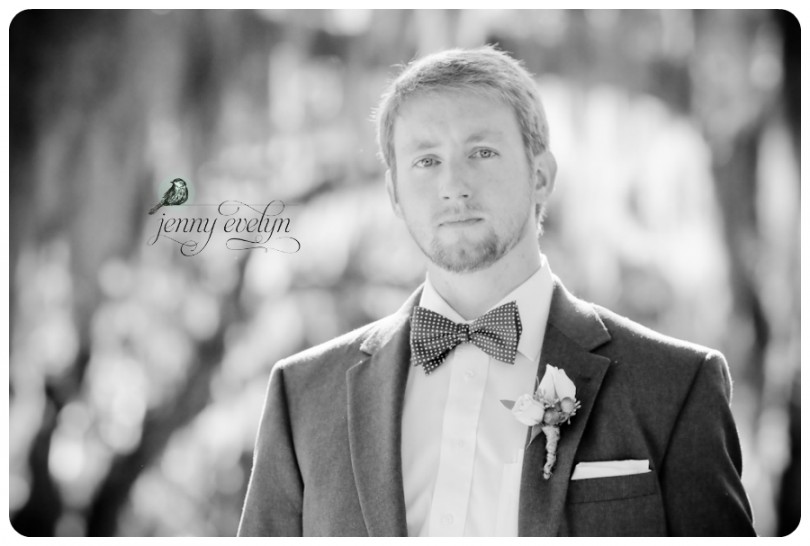 Working all his many looks!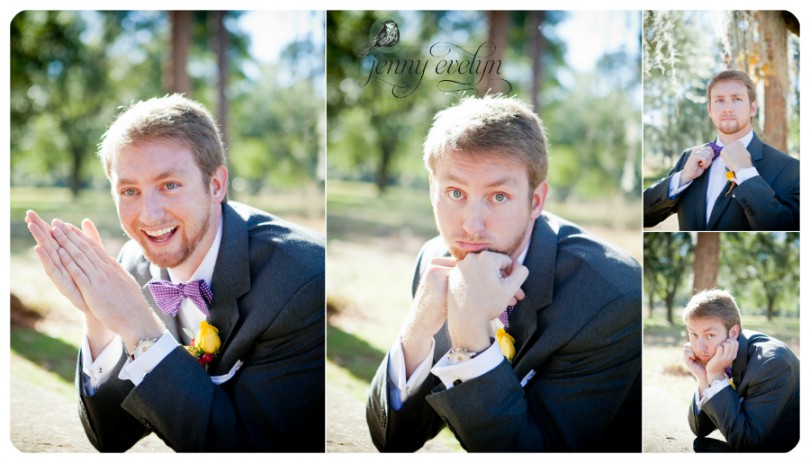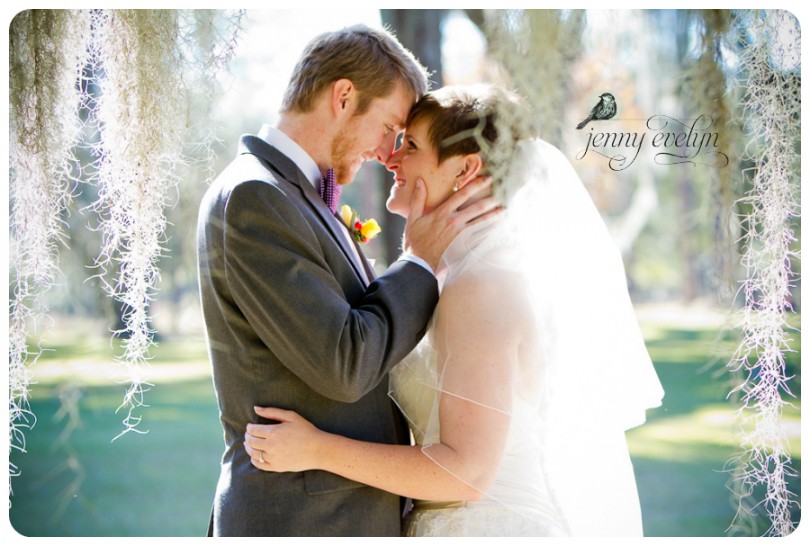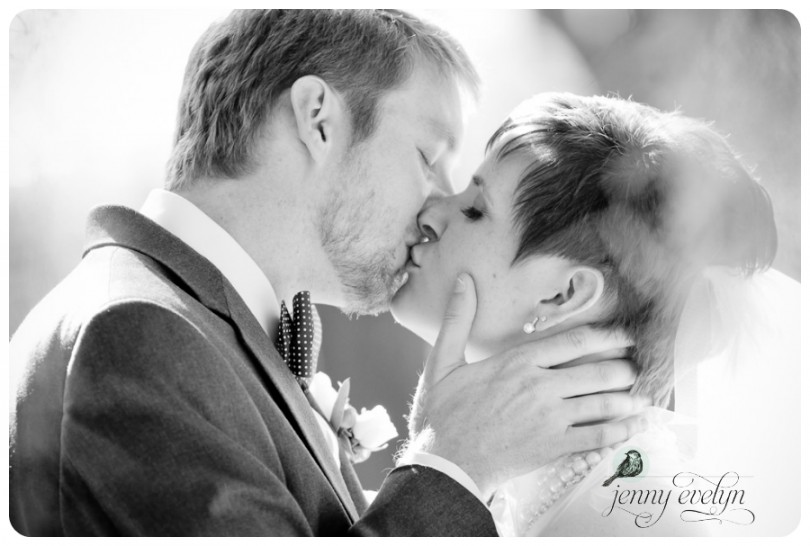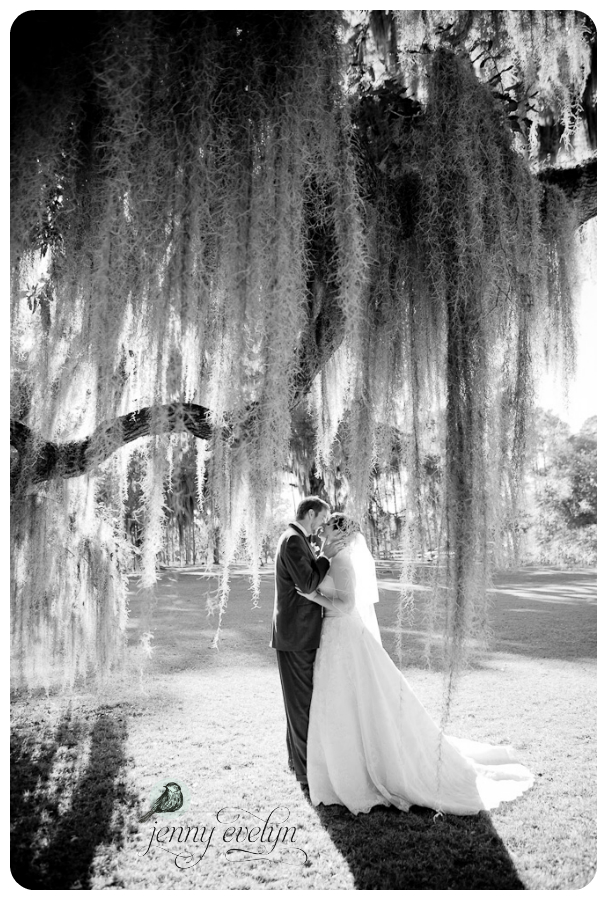 LURV!!!!!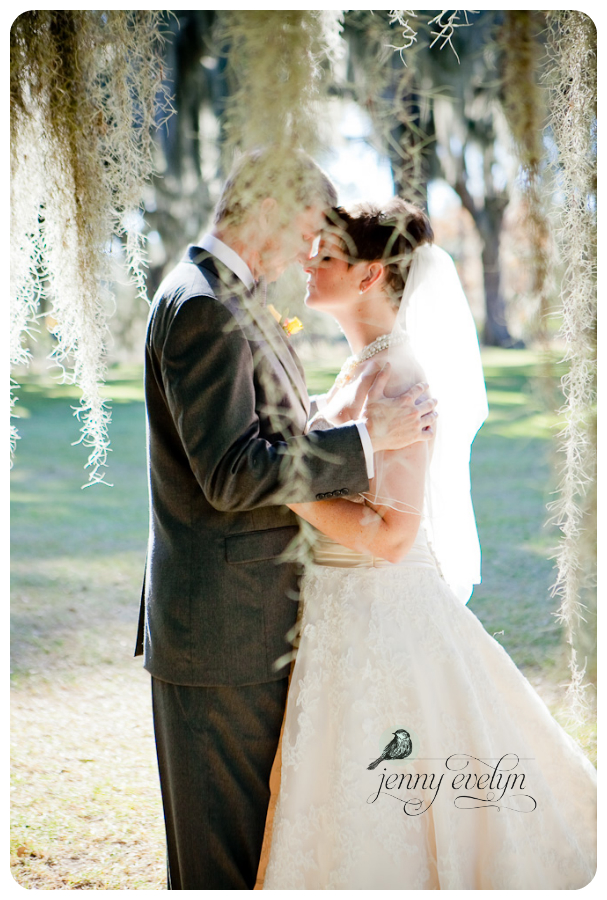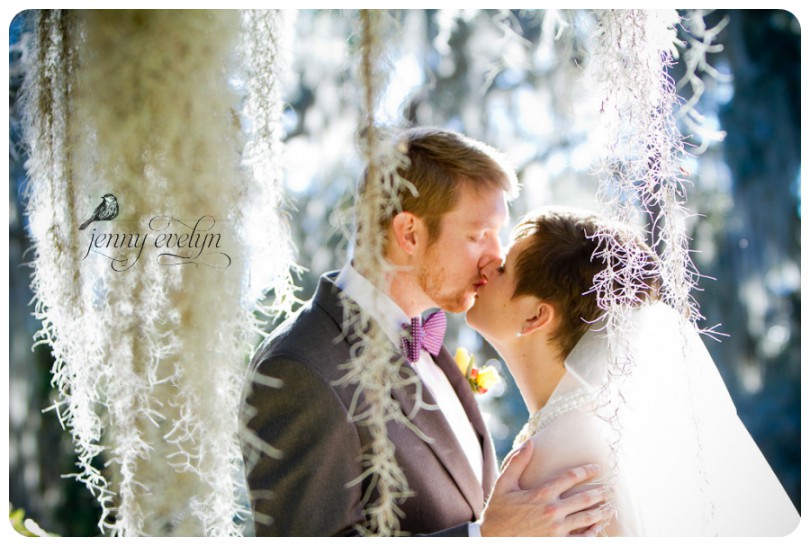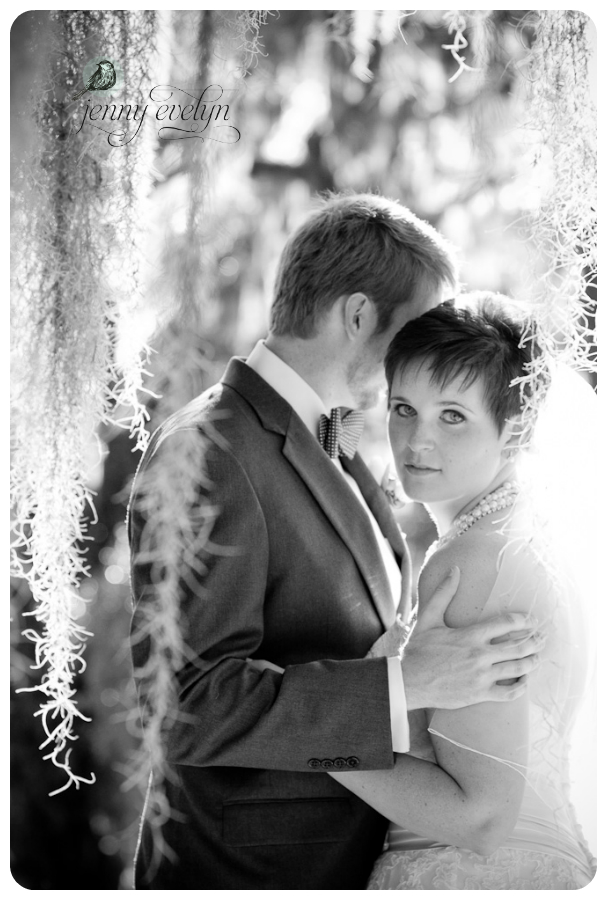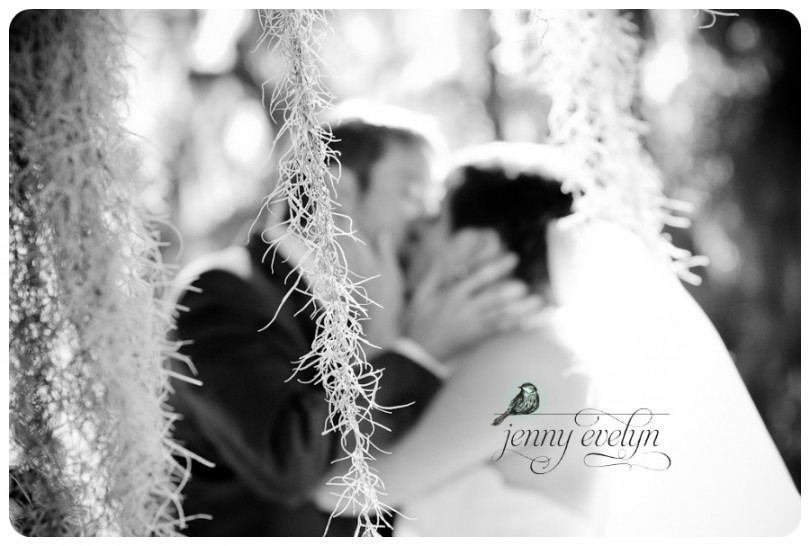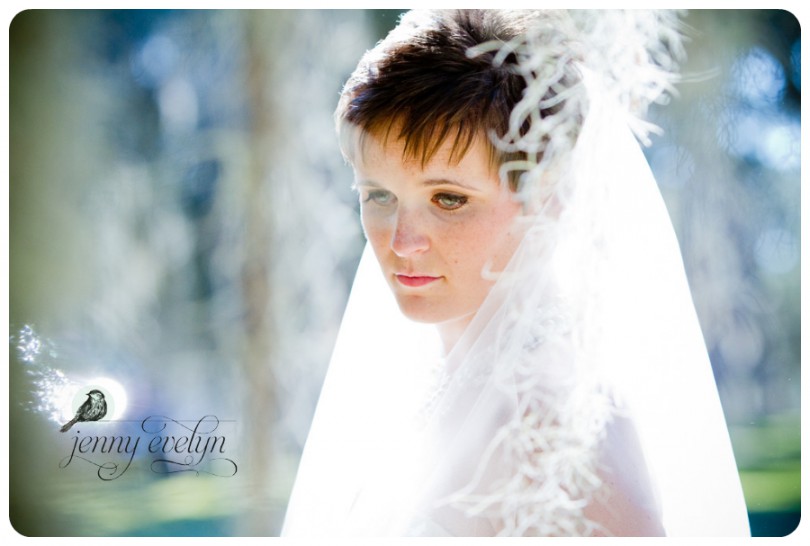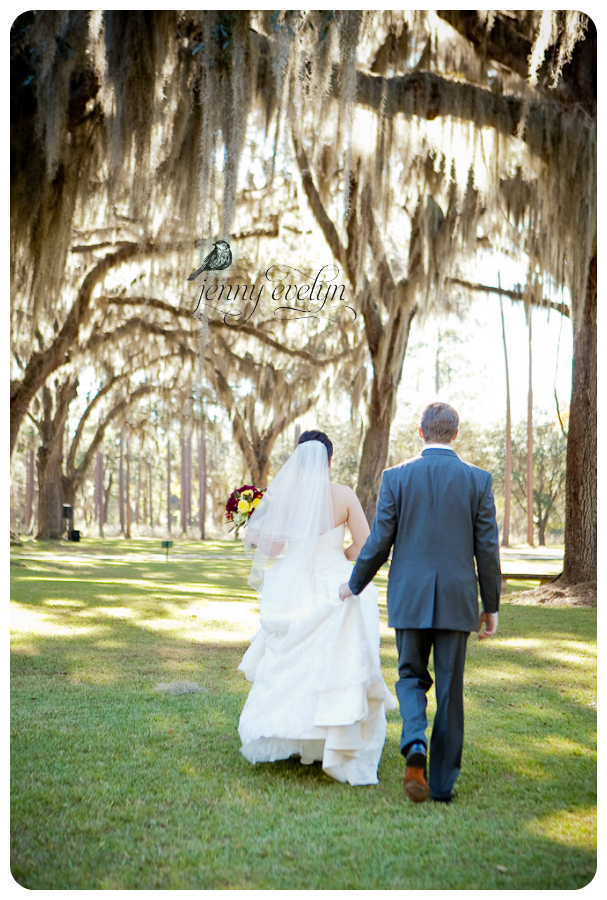 This needs to be hanging in their house one day!!!!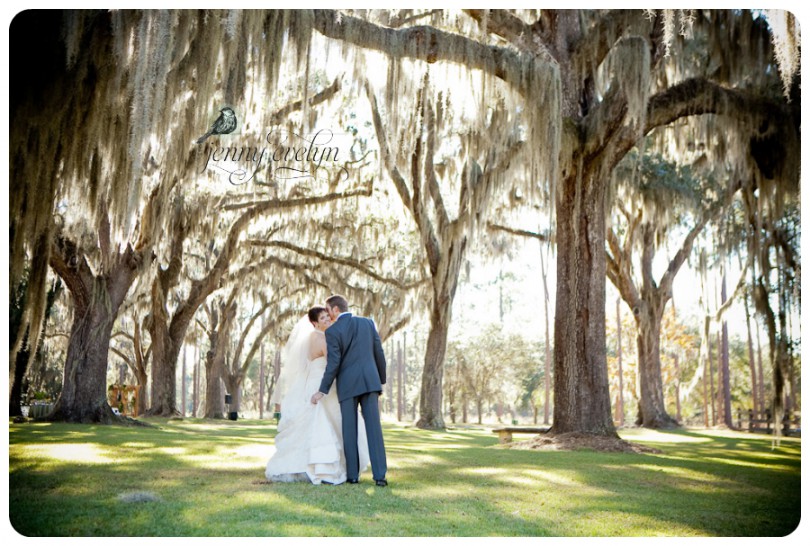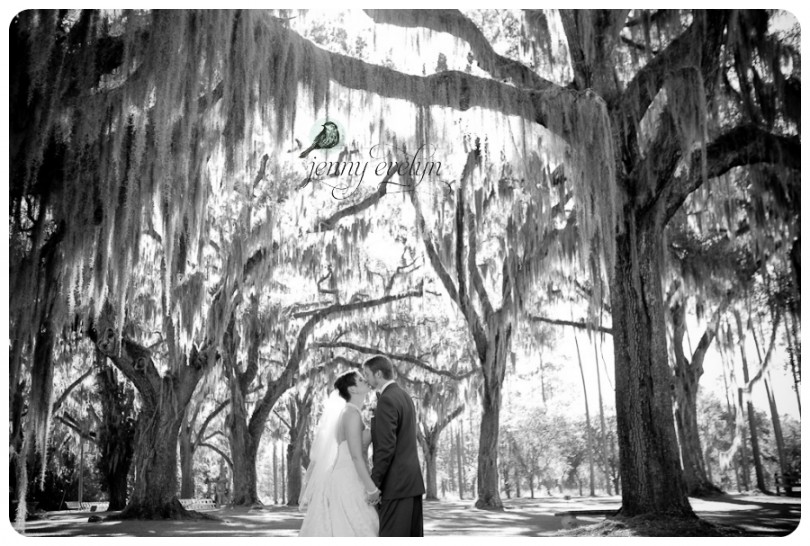 JD surprised Jessica with some sweet socks to match his bowtie!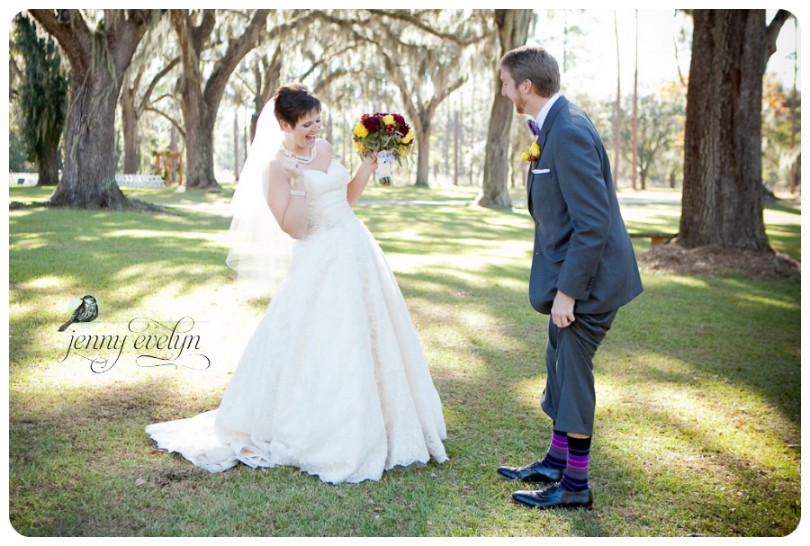 Now those are some styling socks!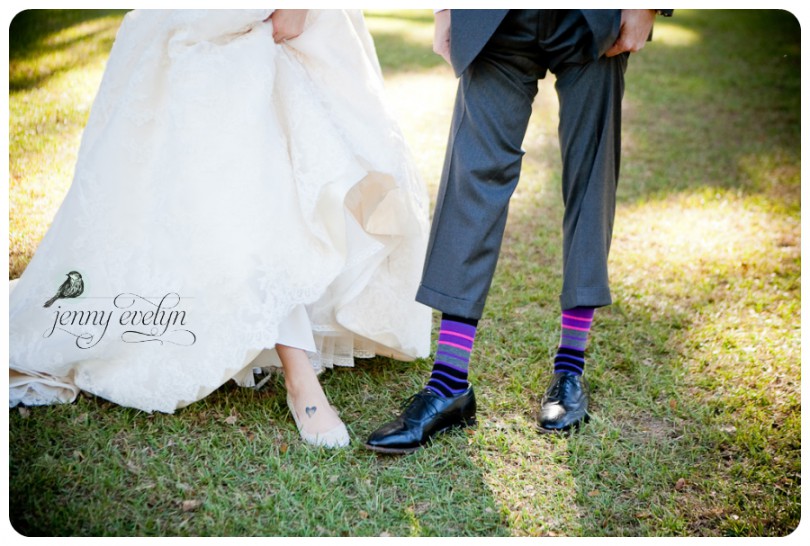 In the dreamy light!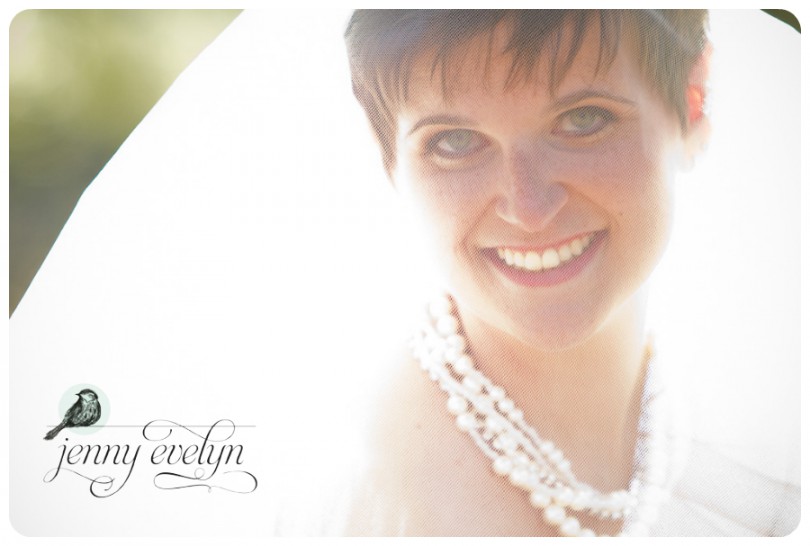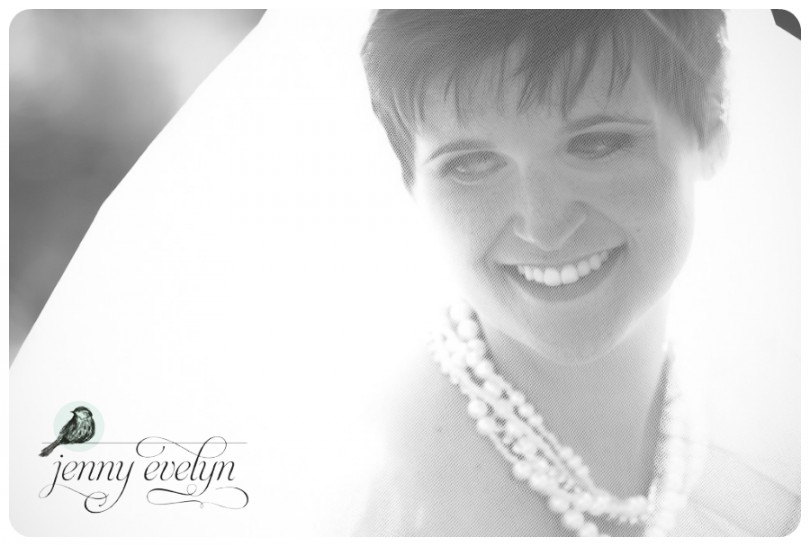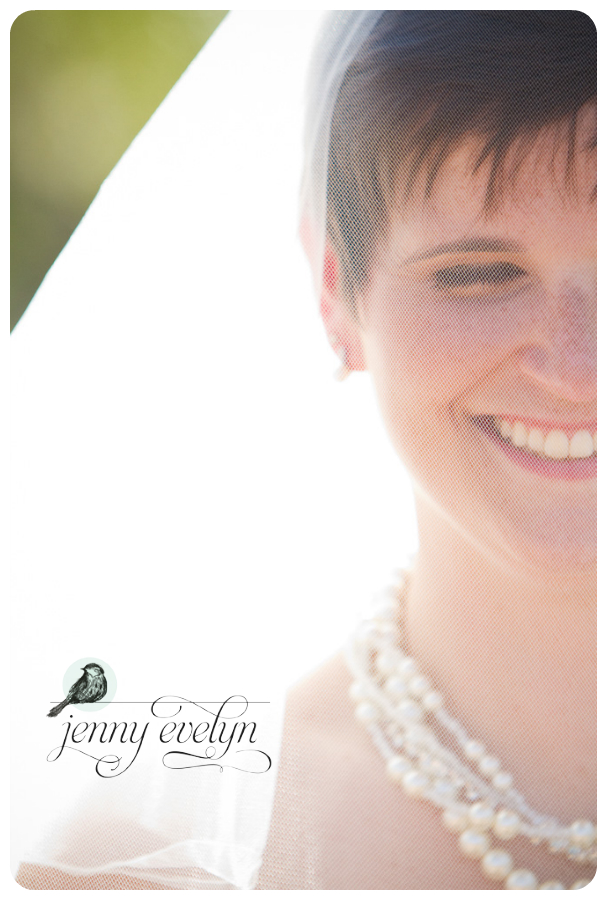 It's not every bride who will trust me and just go for it in the tall grass on her wedding day.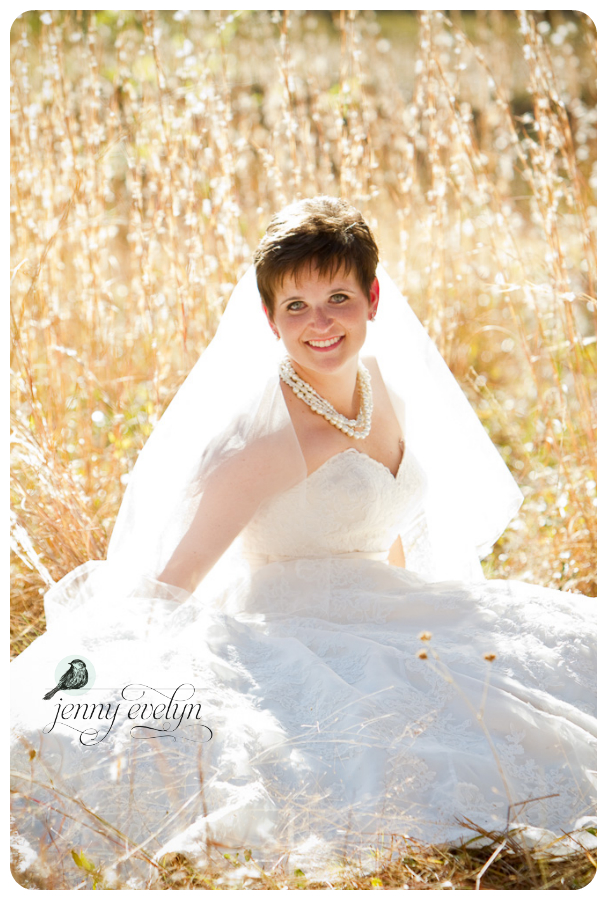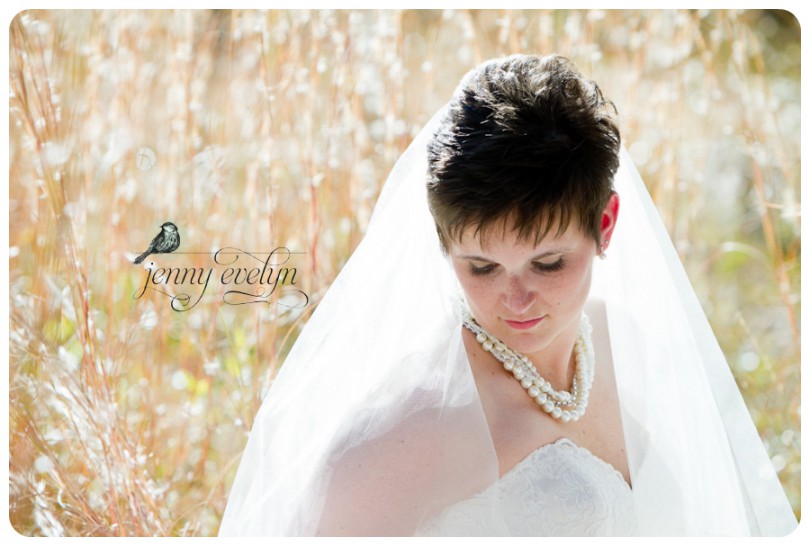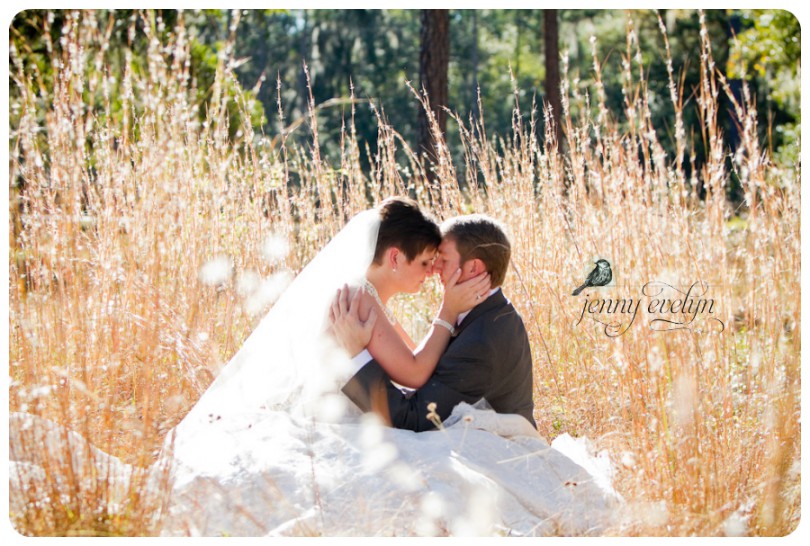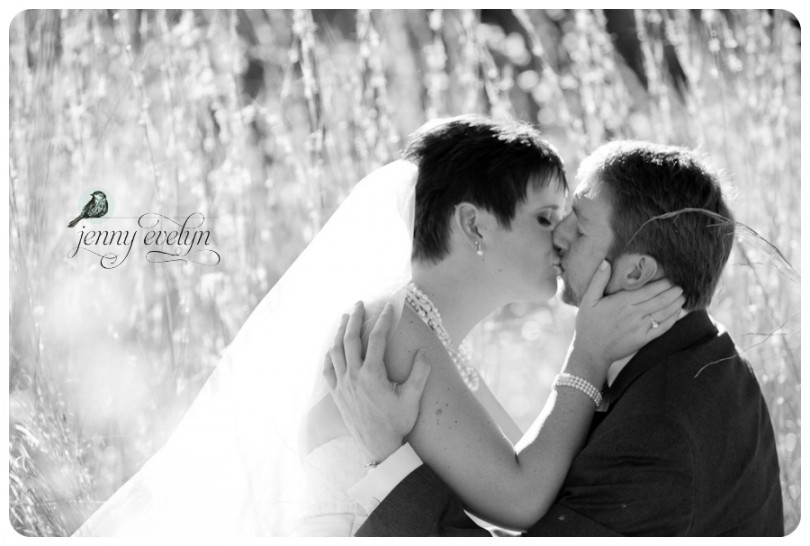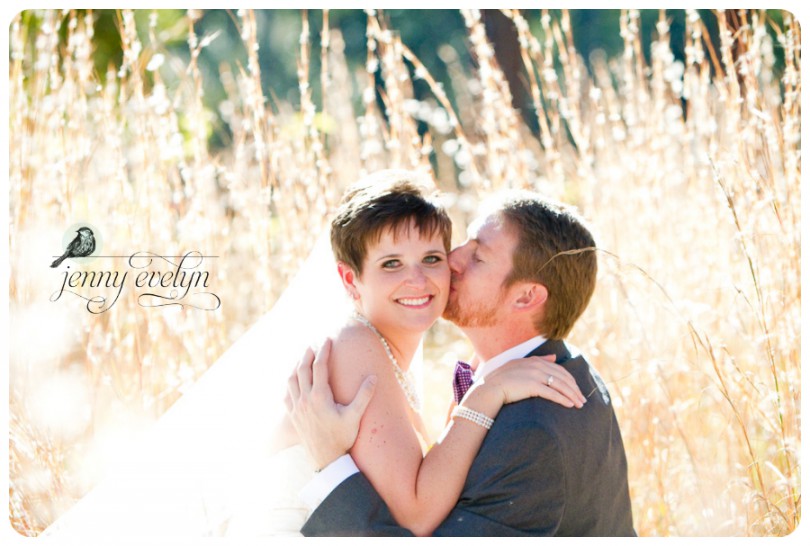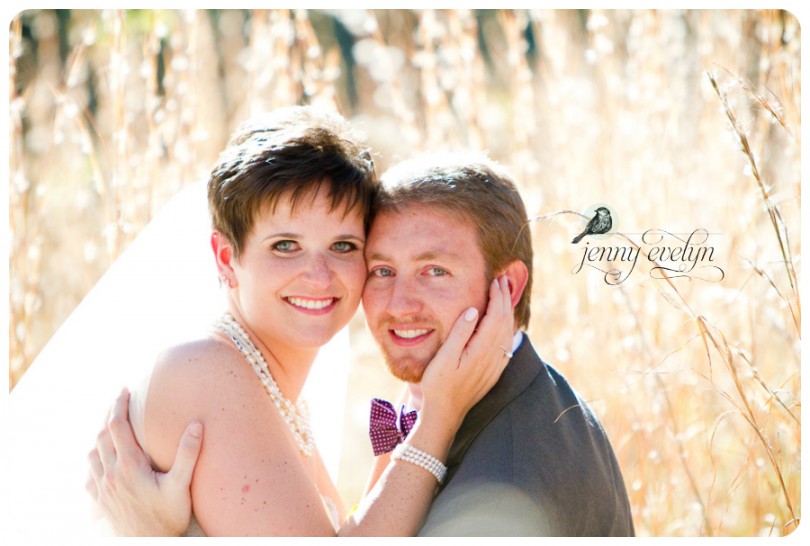 Some sweet kisses from the pups.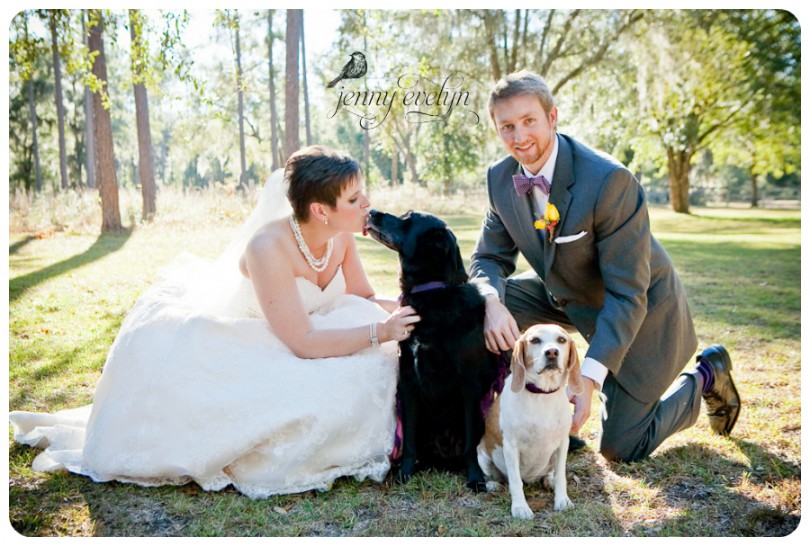 The whole wedding party including the pups!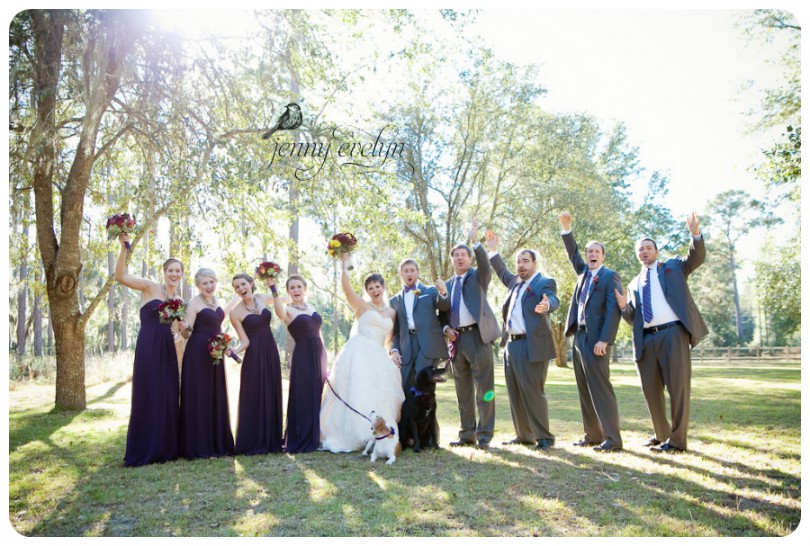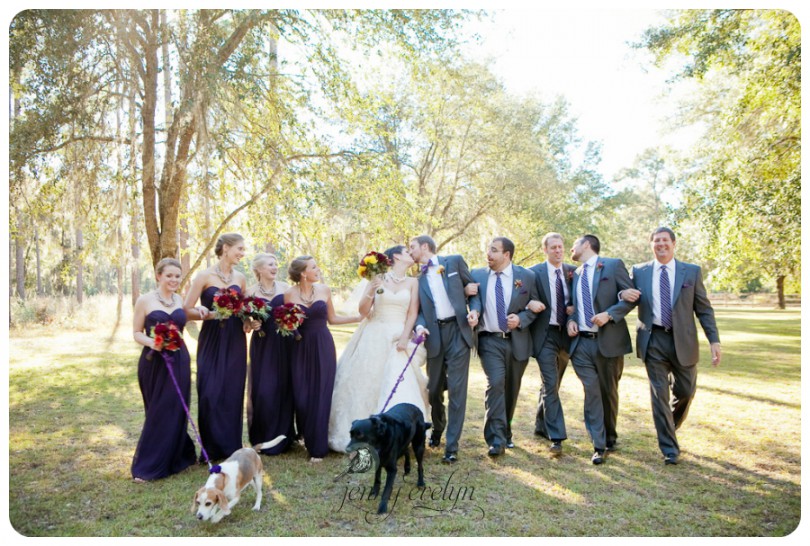 The gorgeous bridesmaid details!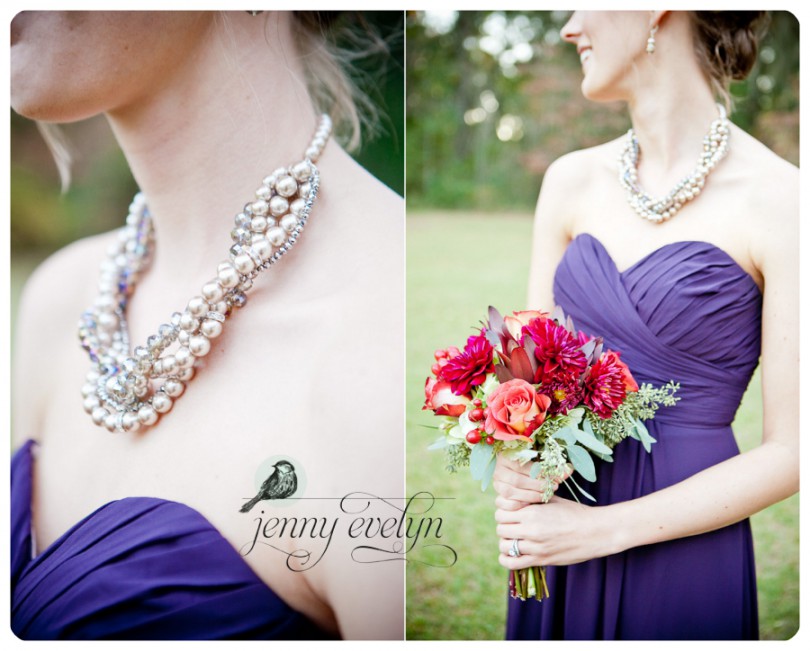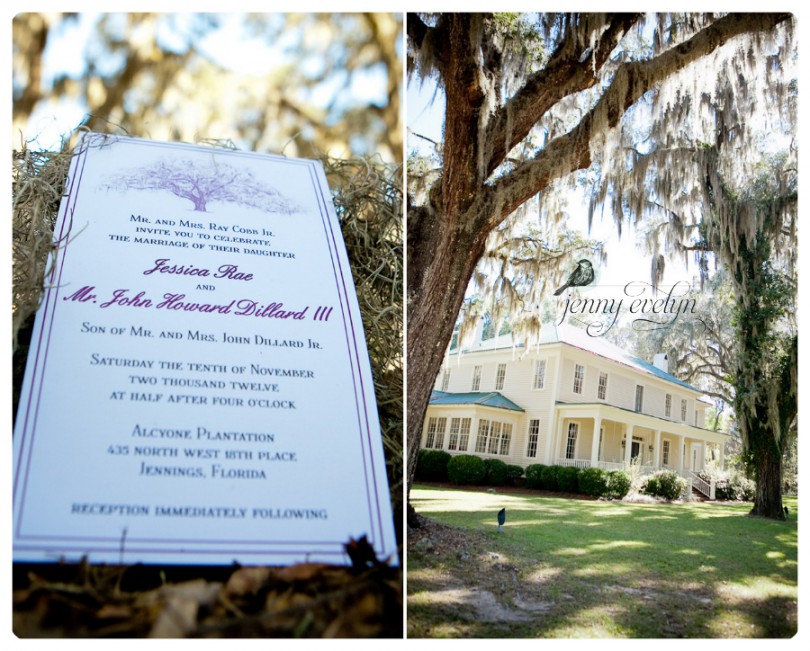 The groomsmen had to try out the VSU cornhole game.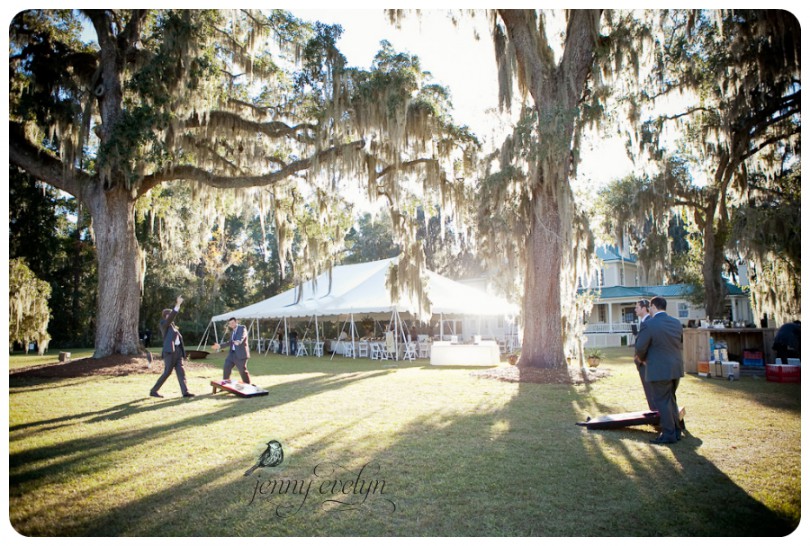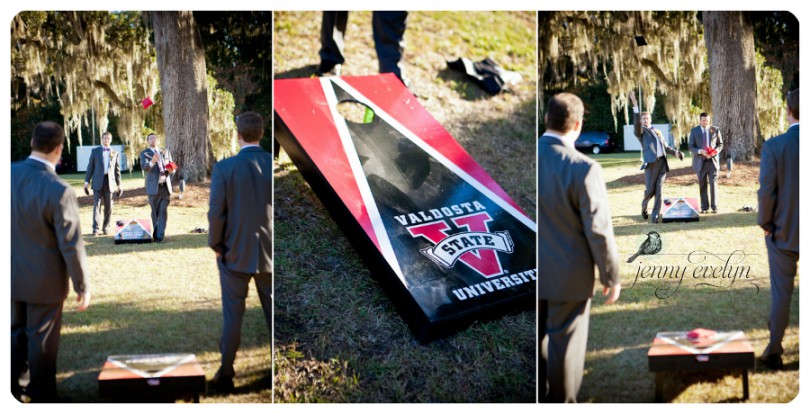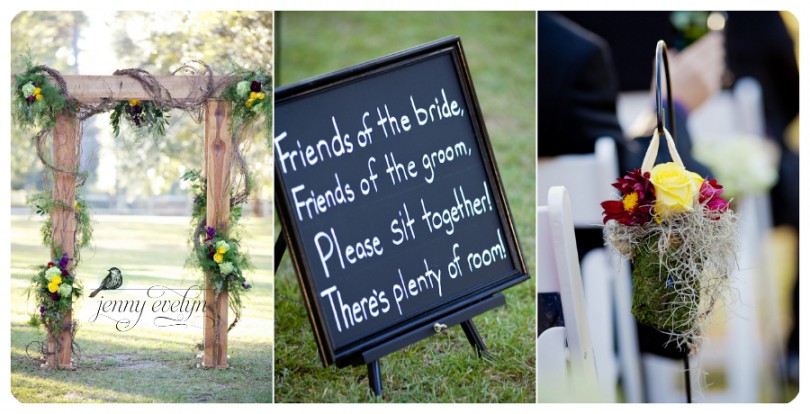 Jessica and JD come from a legacy of love! So of course they wanted to display the wedding pictures of their parents and grandparents. So sweet!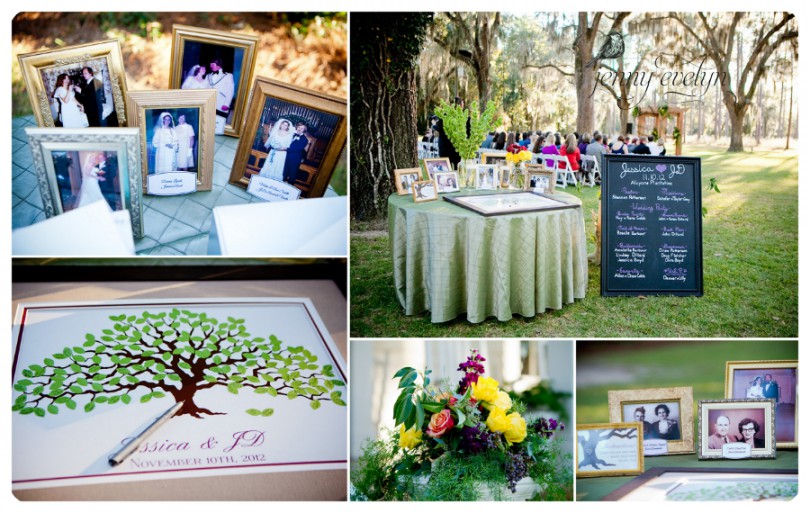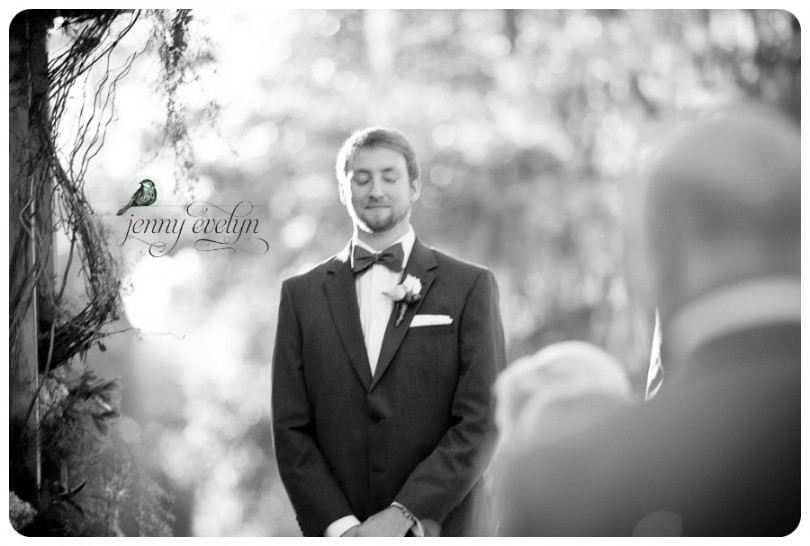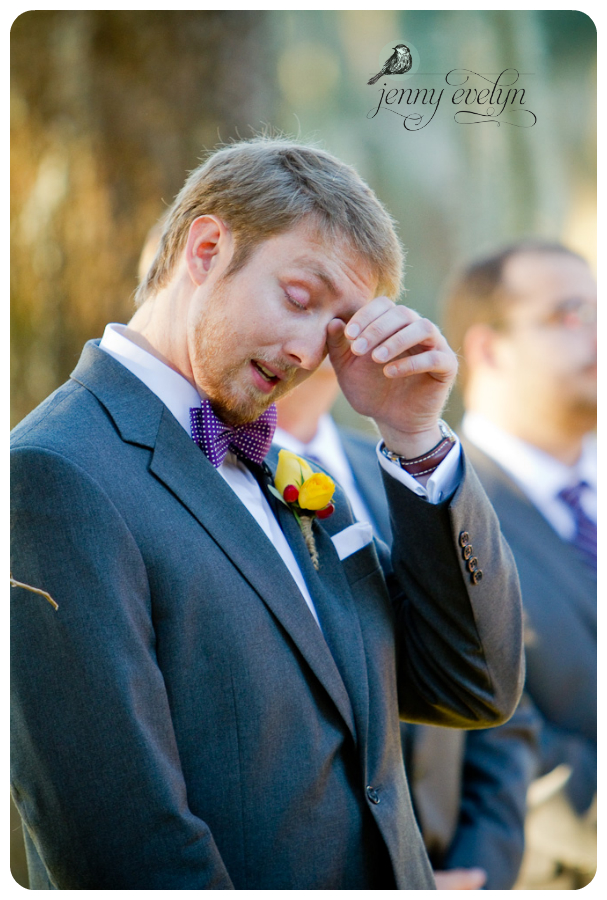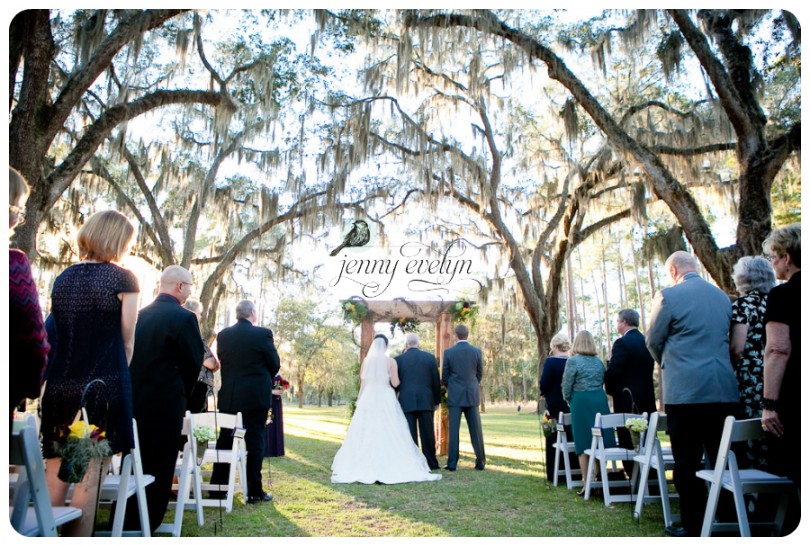 Jessica's daddy, giving her away.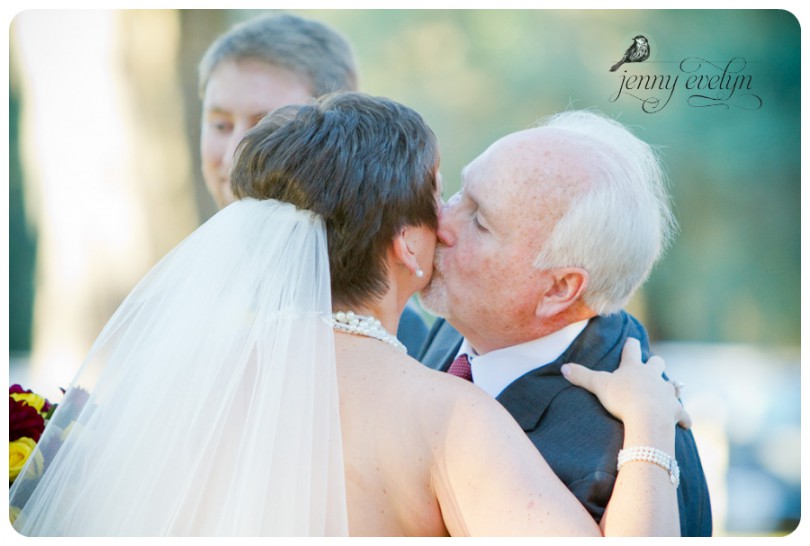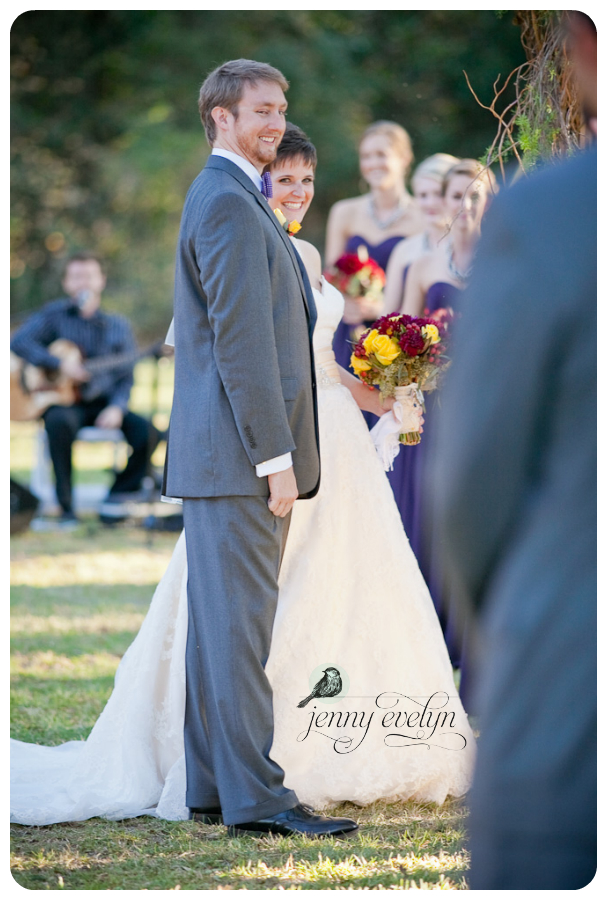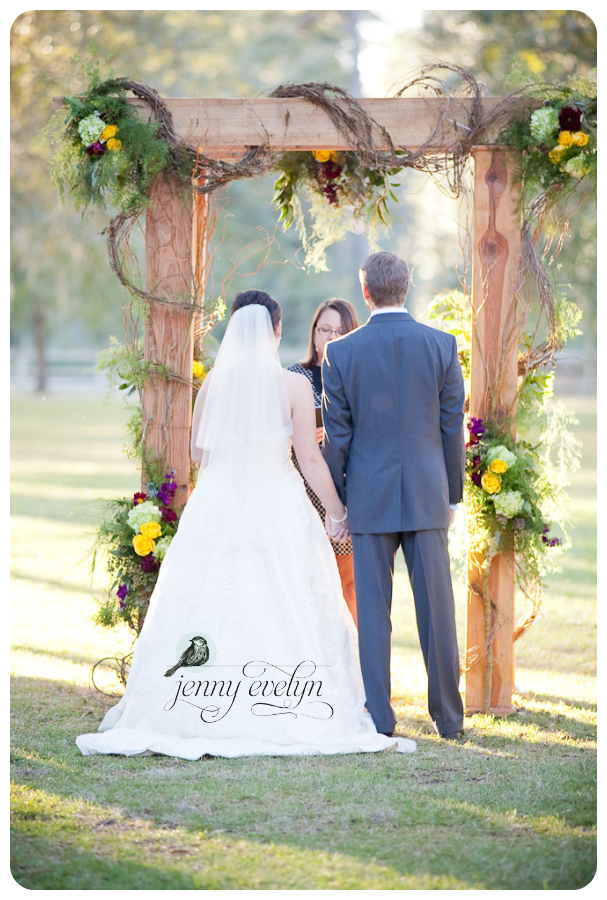 Could the ceremony setting be any more beautiful? Those live oaks and that Spanish moss. . . Gorgeous!!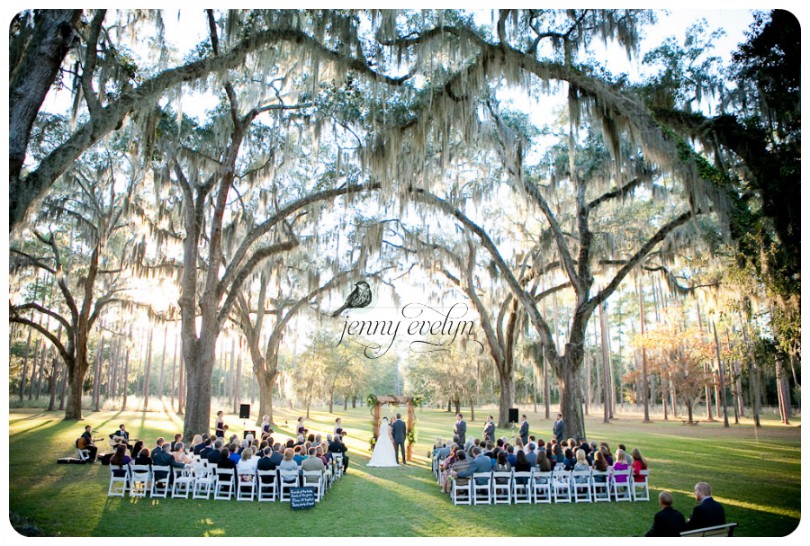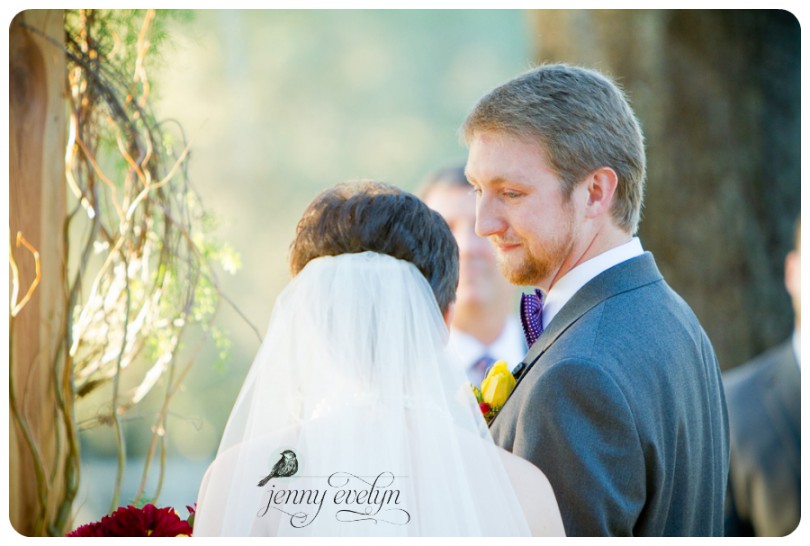 Jessica and JD's ceremony was officiated by Shannon Patterson, a family friend.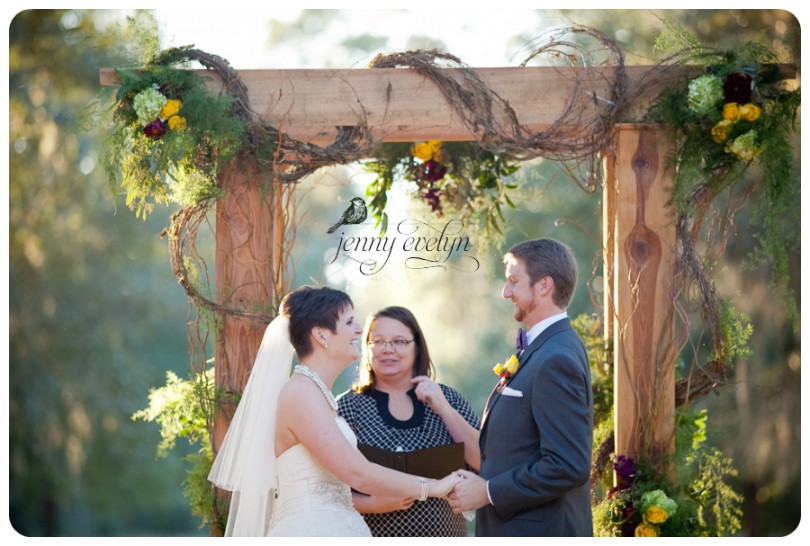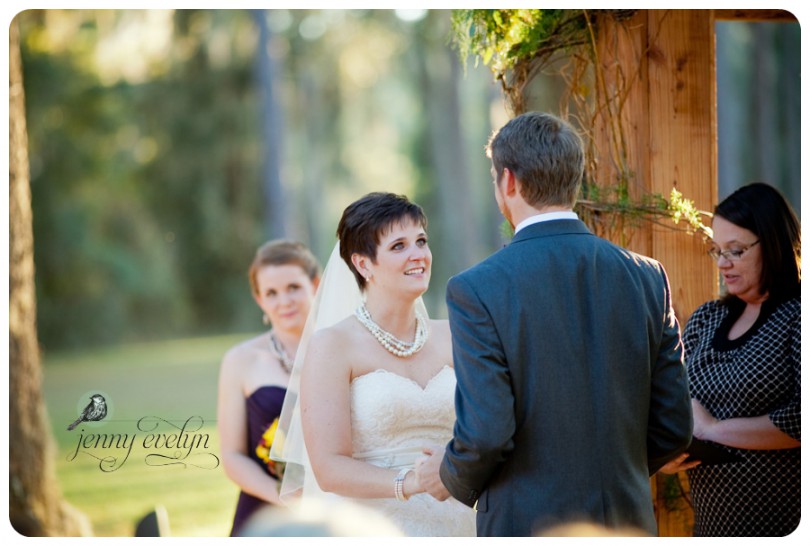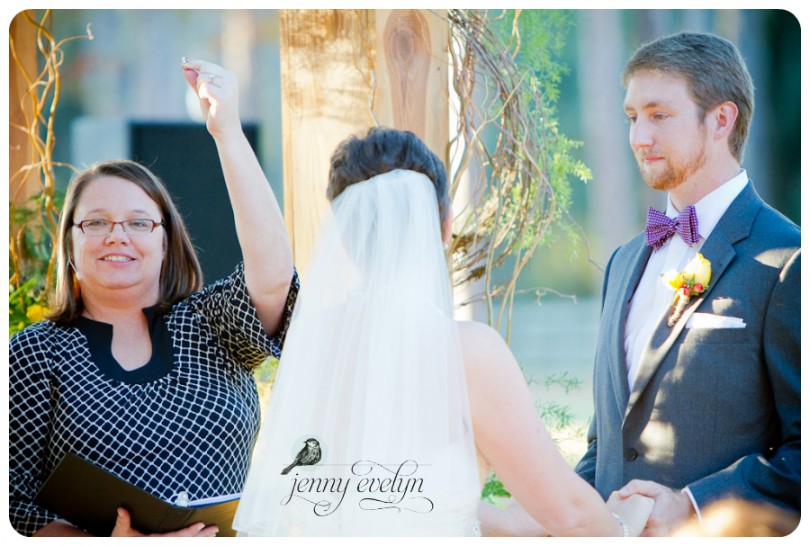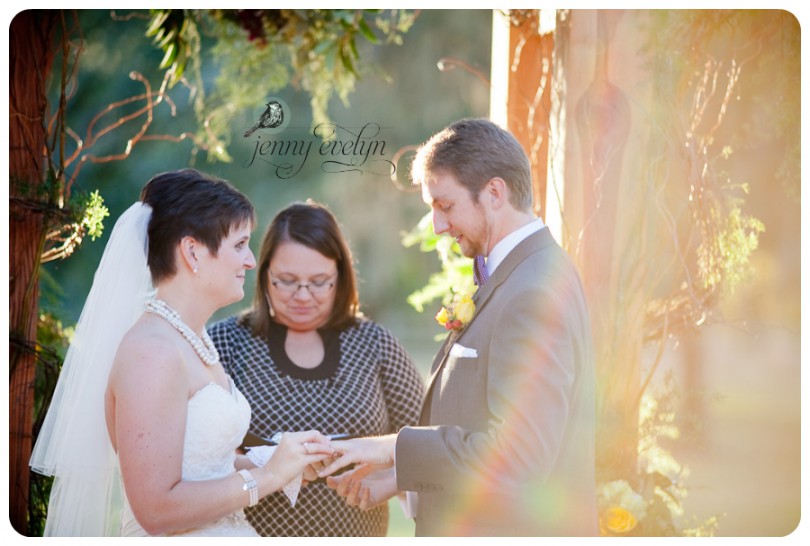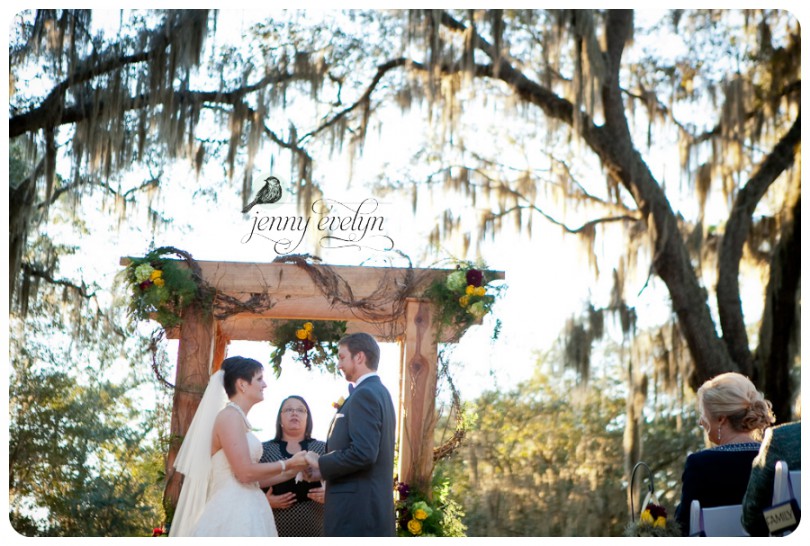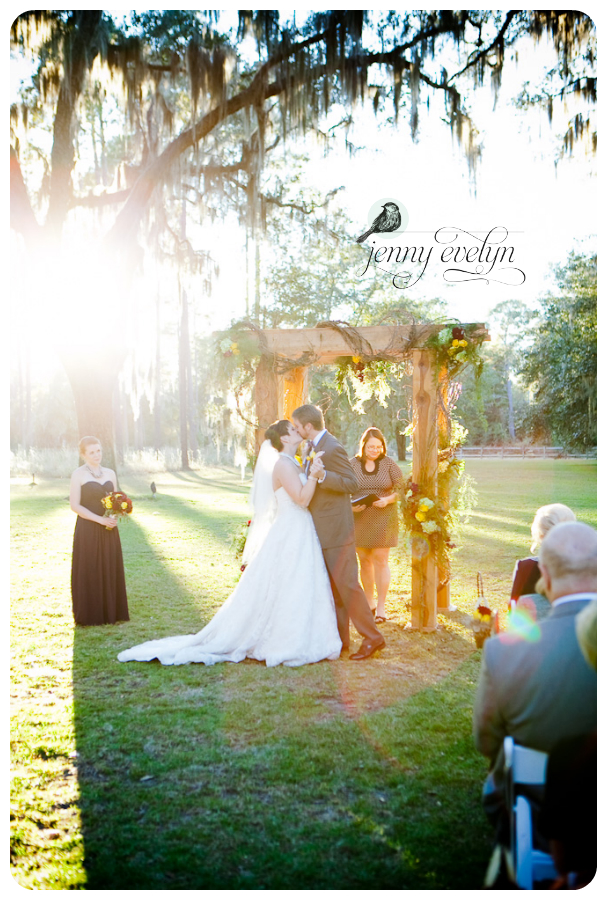 Now that is a bride jumping for joy!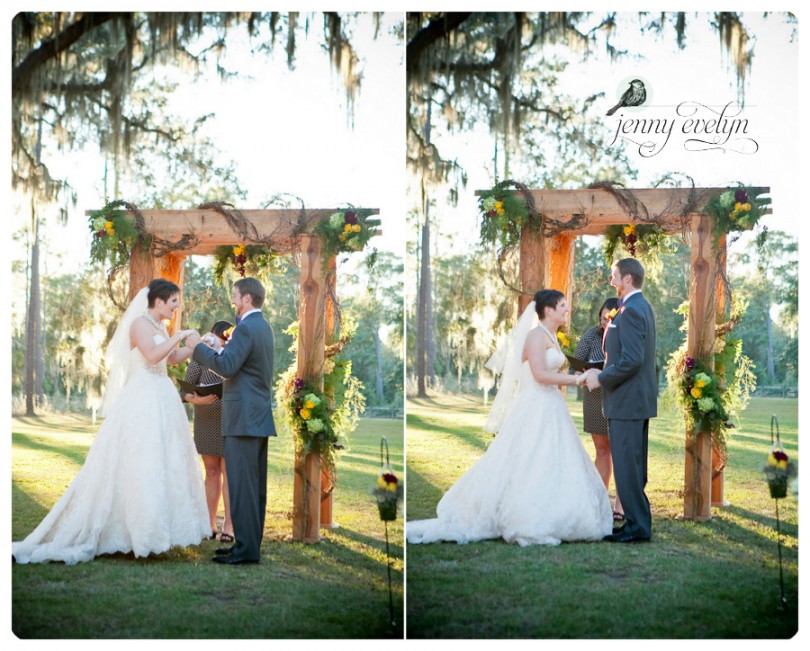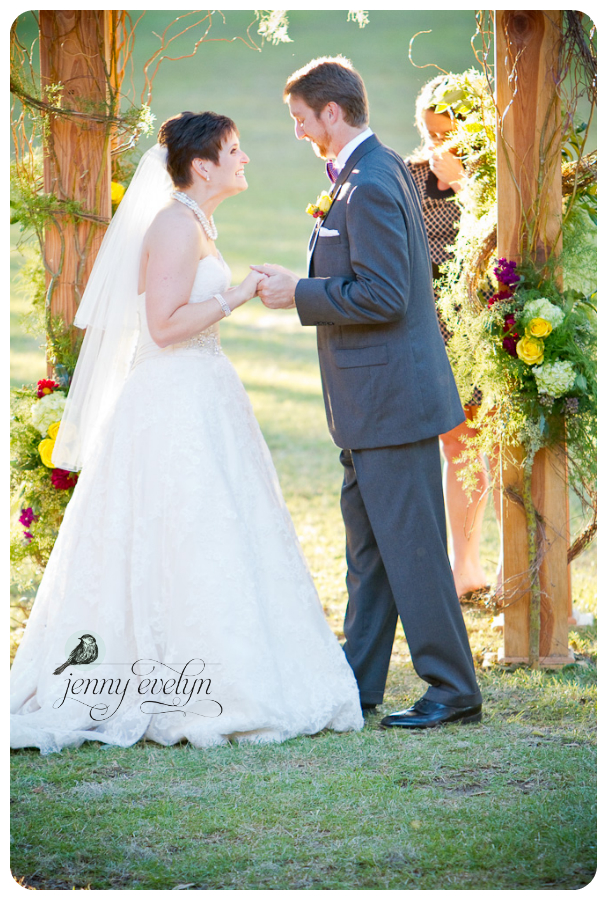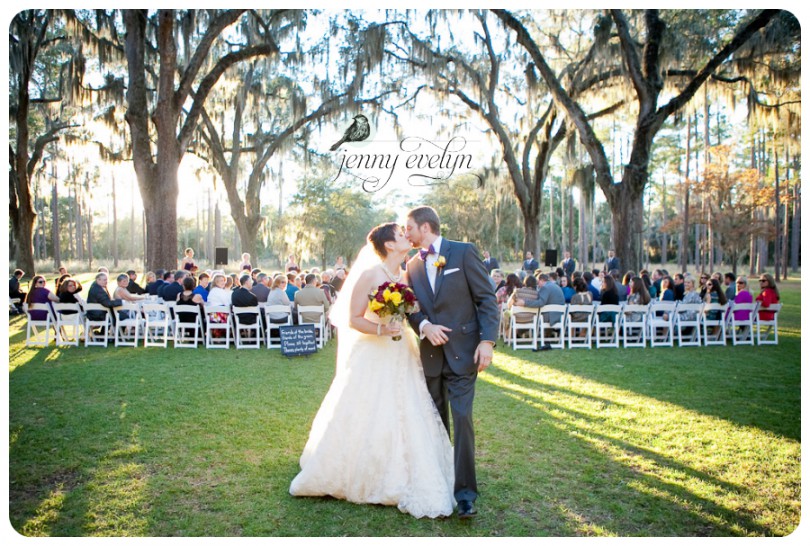 After the ceremony, Jessica and JD had a private communion ceremony. Just a little moment to be quiet and meditate on the Lord.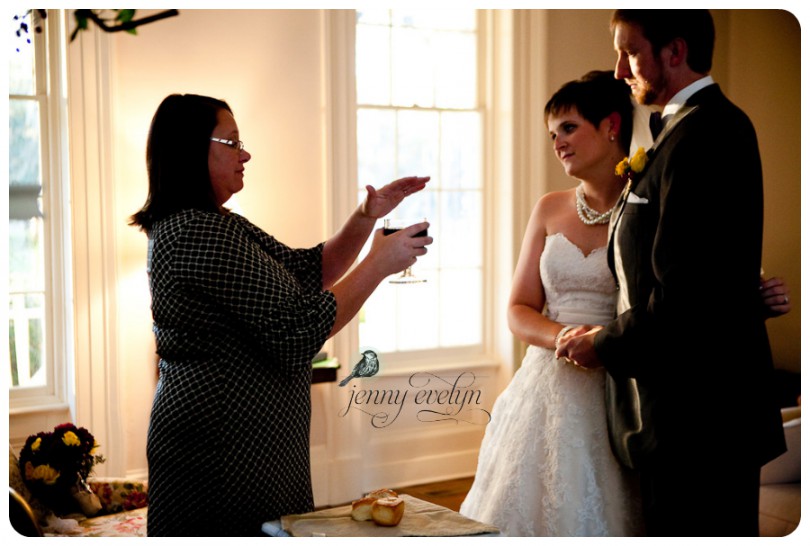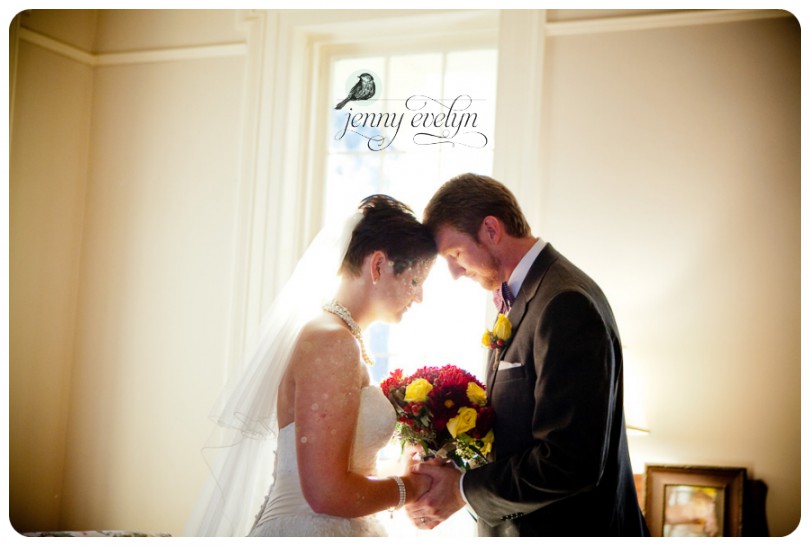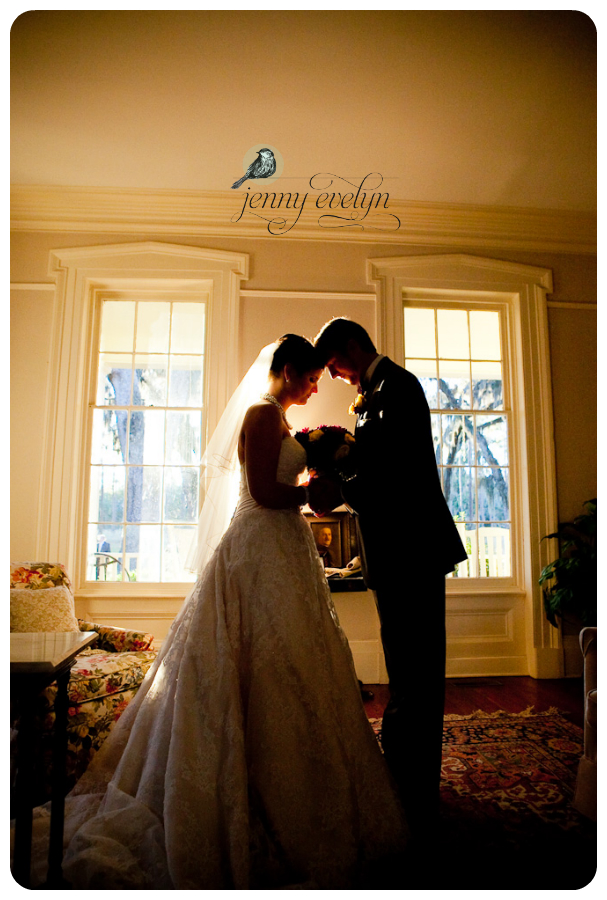 All of Jessica and JD's tables were decorated with childhood pictures. It was so cute!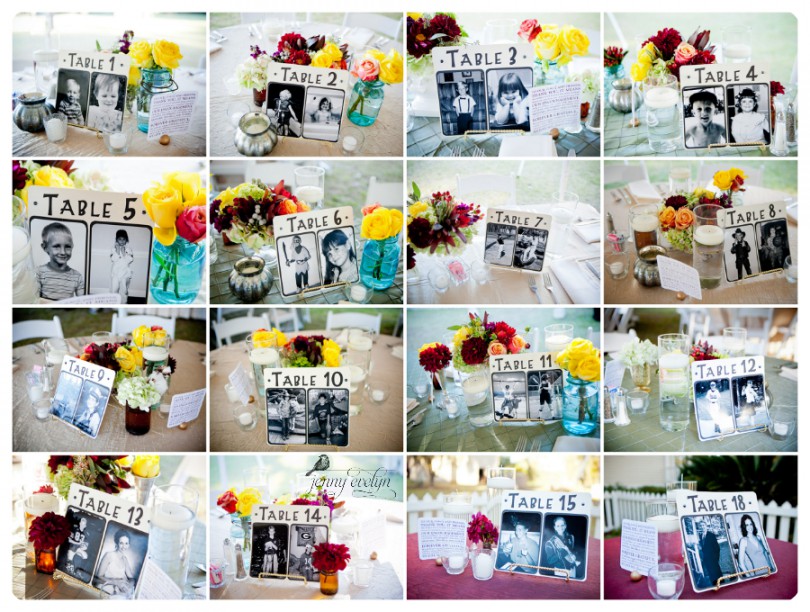 Jessica's delicious cake was by Teresa Hancock of Yes It's Cake.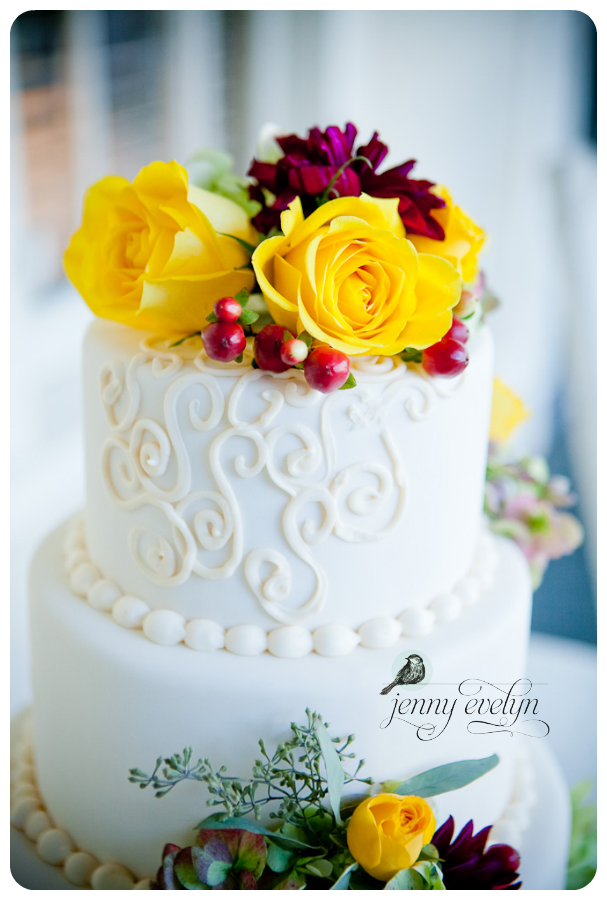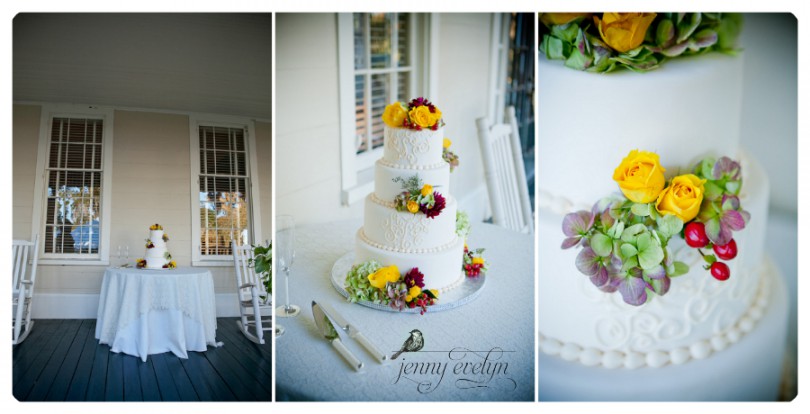 After Jessica became Mrs. Dillard, JD helped her into the necklace with her new monogram on it. That was the gift from her parents!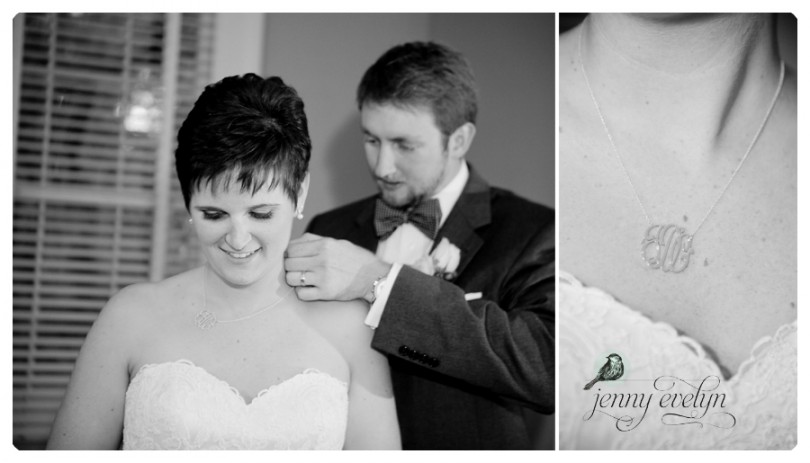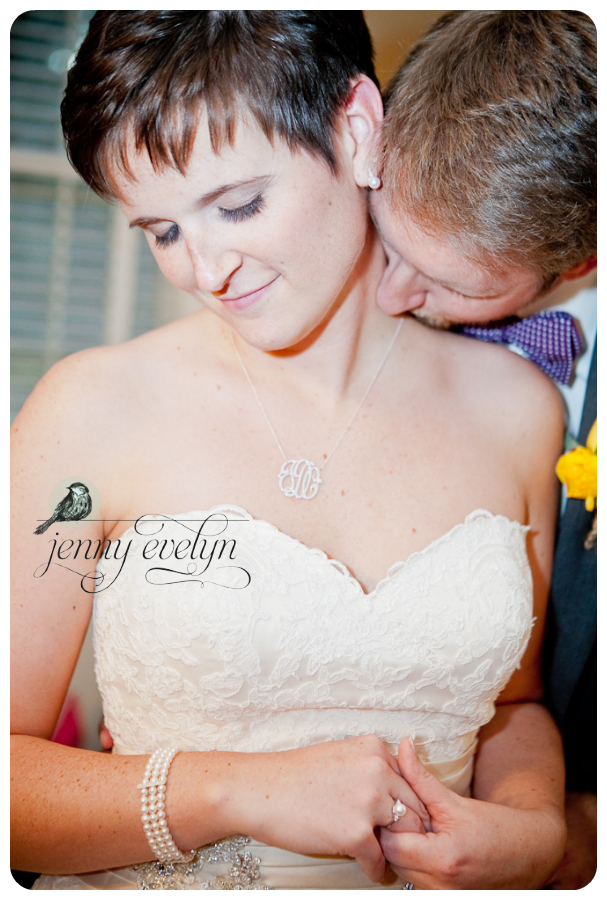 And here they are. . . Mr. and Mrs. JD Dillard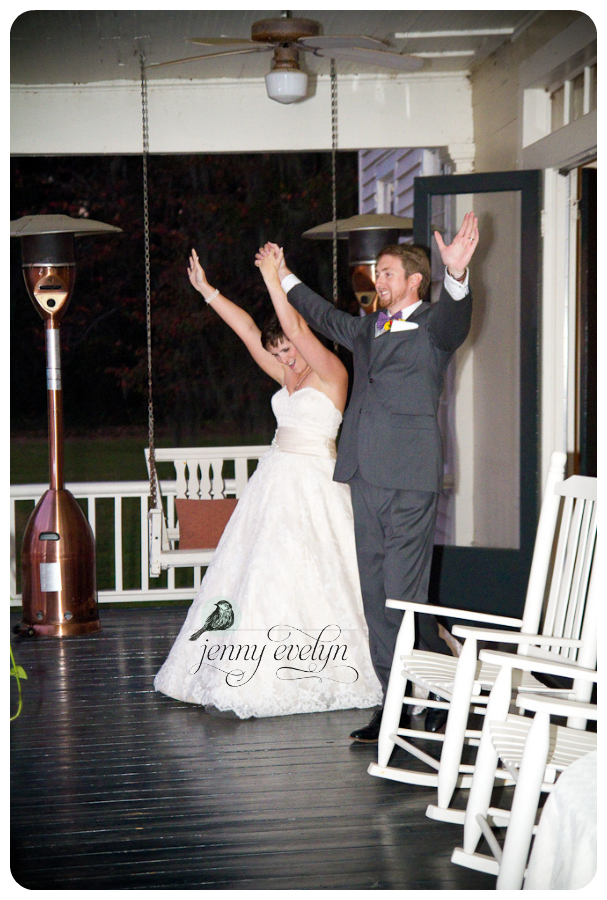 First dance.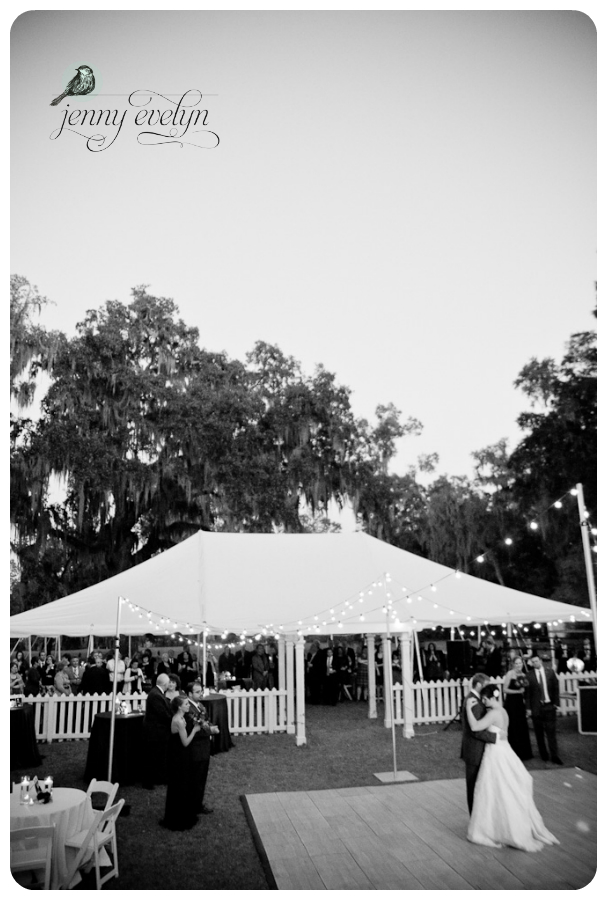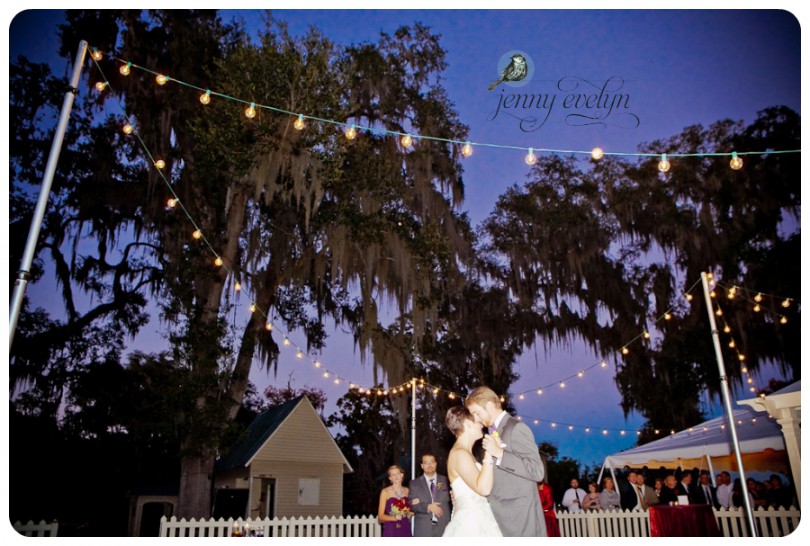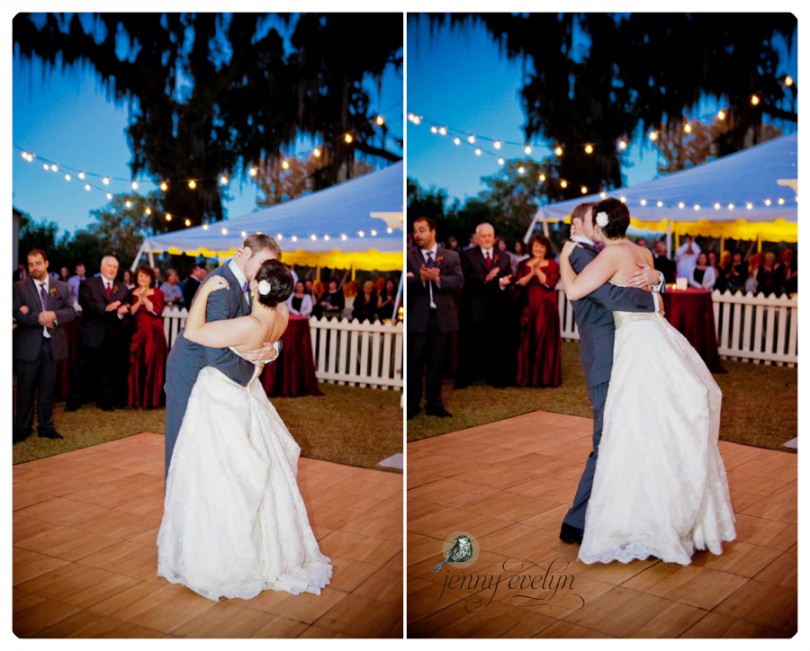 Who's ready to eat?!?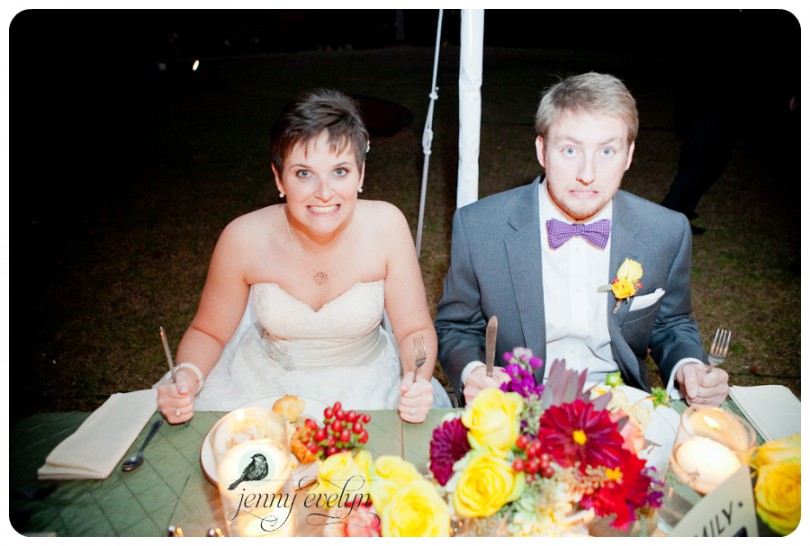 Jessica and JD's delicious feast was by Covington's.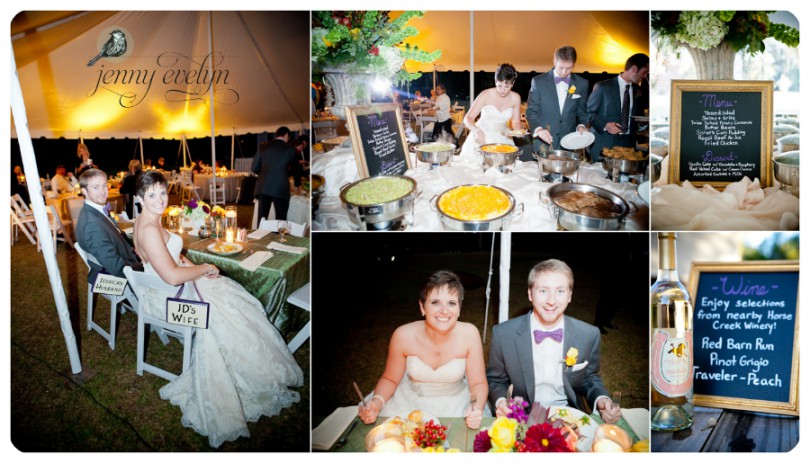 Some sweet toasts!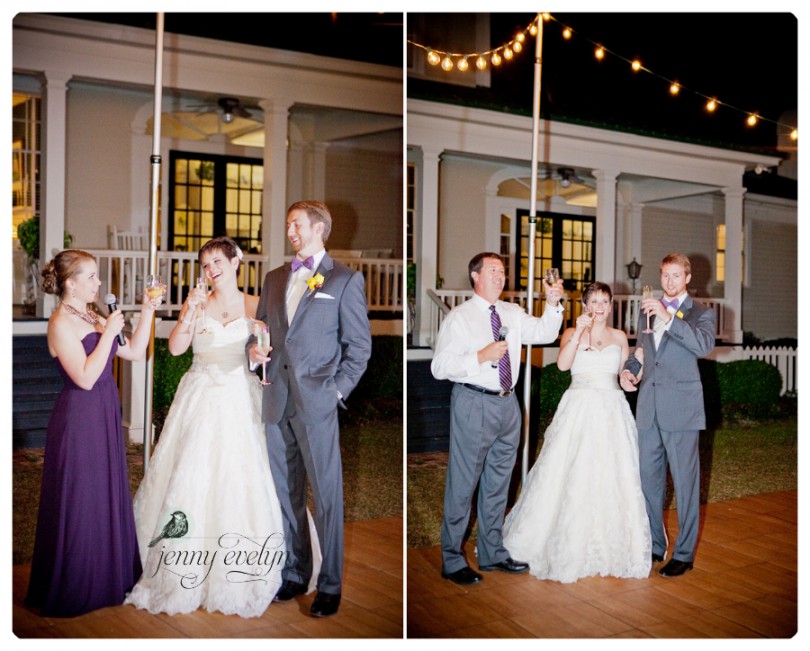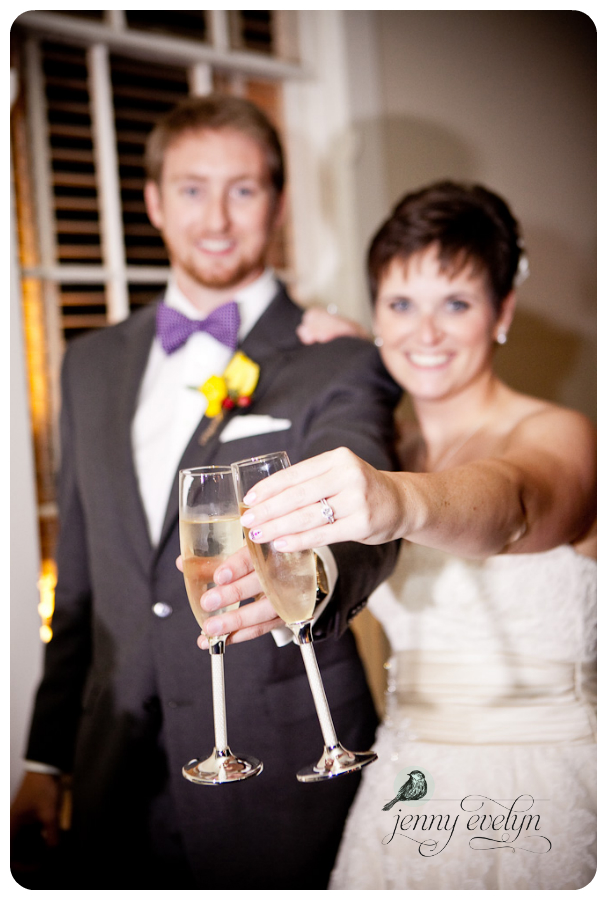 Then, it was time to cut the cake! Jessica and JD's wedding day was so sweet, but they also had a good time! So of course they had to have a little fun with the cake.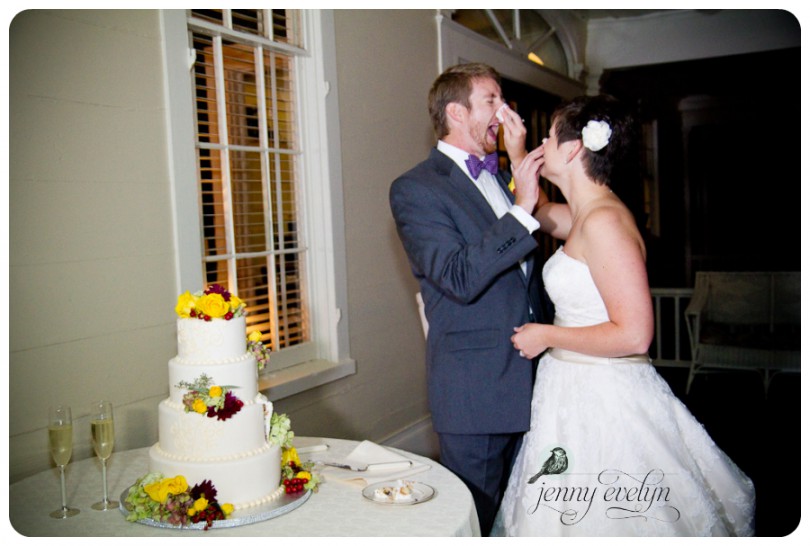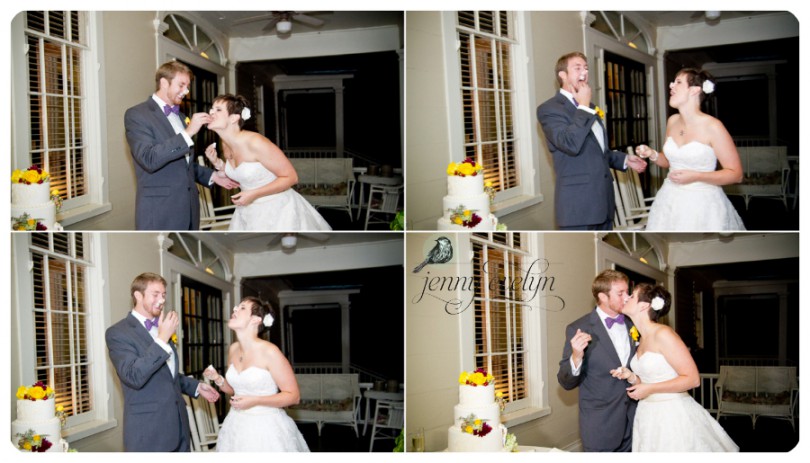 JD decided to have milk and cookies instead of a groom's cake, and Covington's made some yummy chocolate chip cookies for the occasion.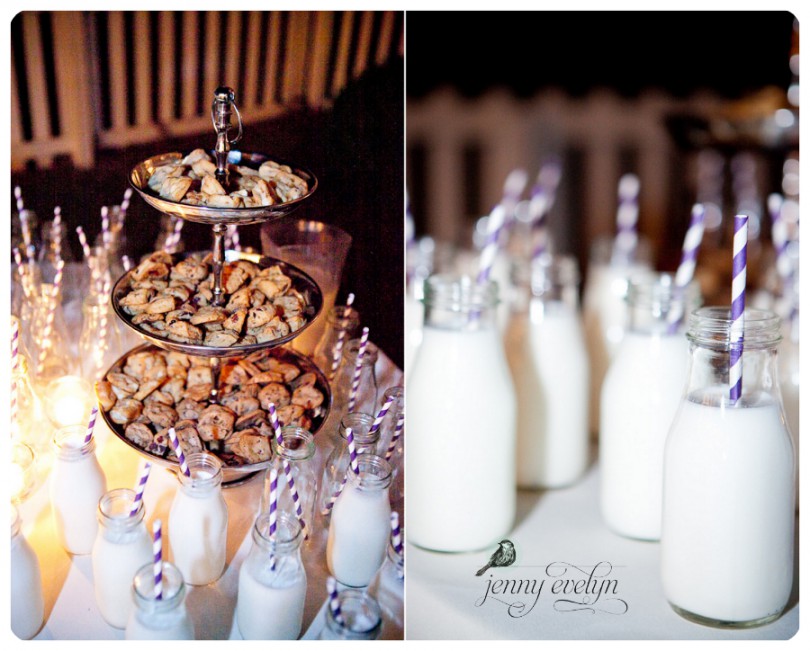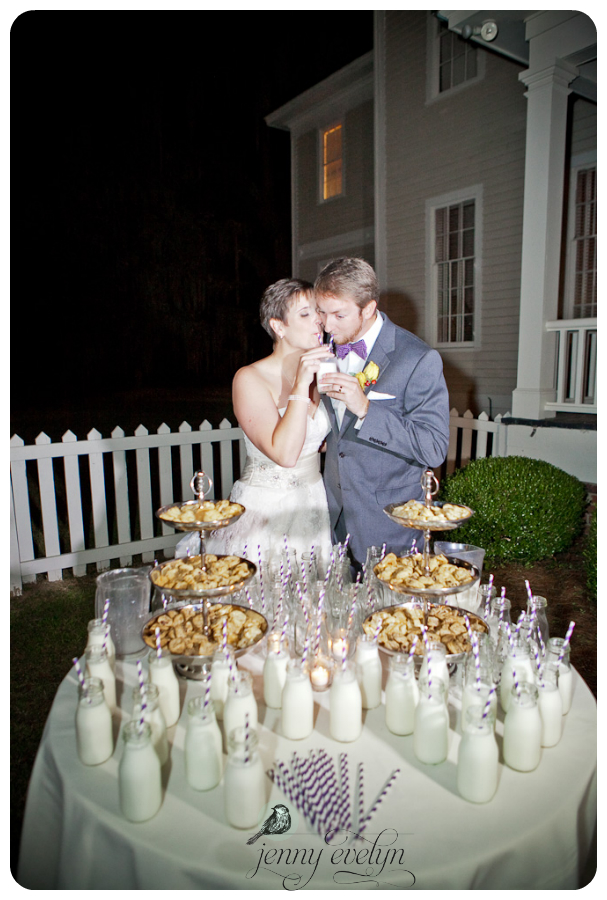 A couple more sweet dances.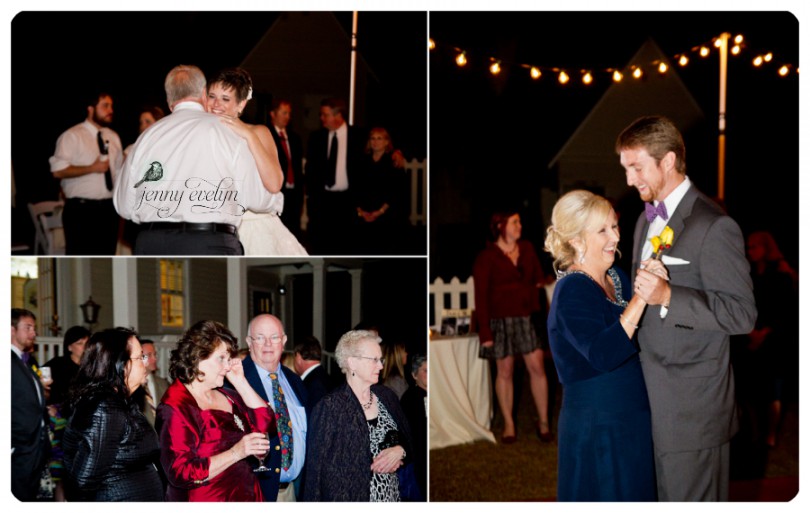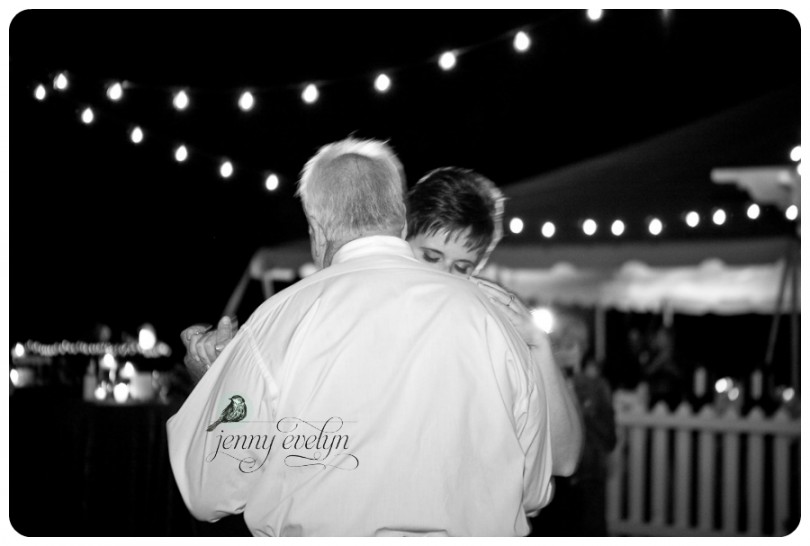 Time to get down!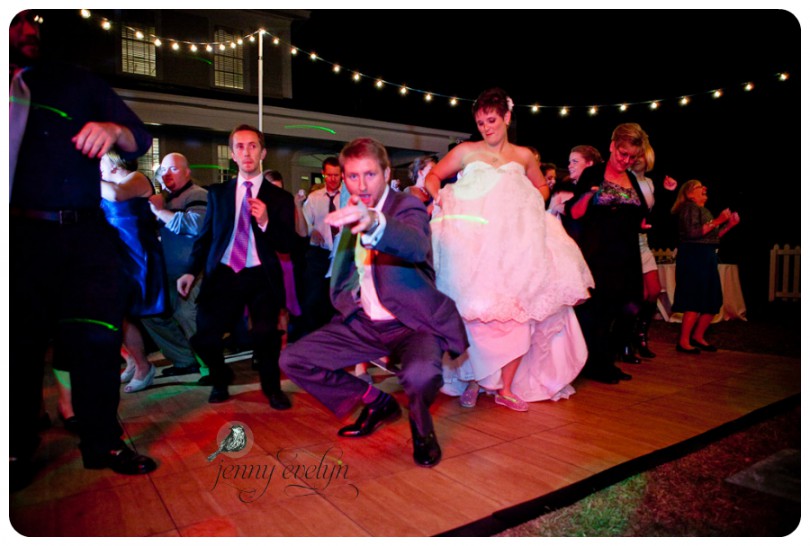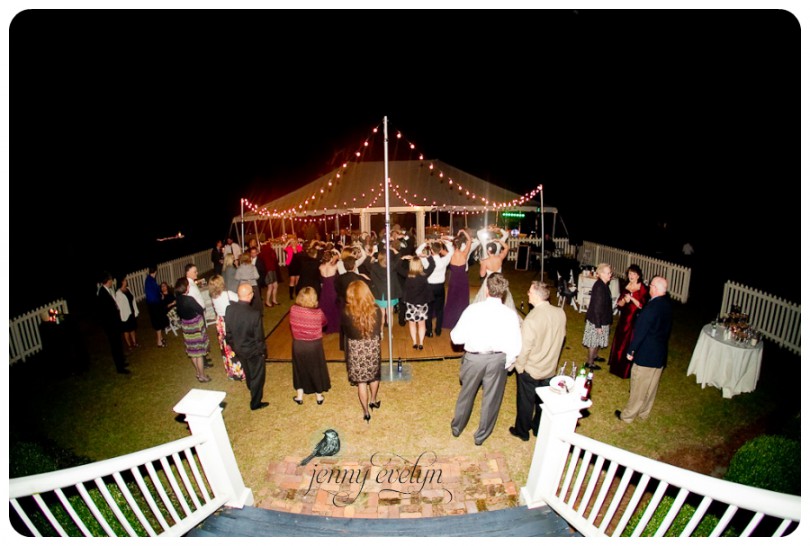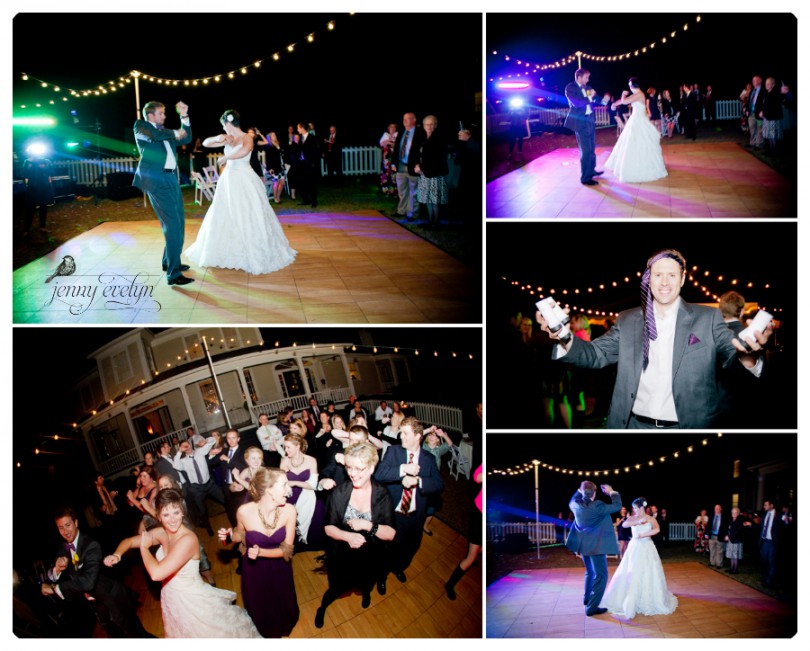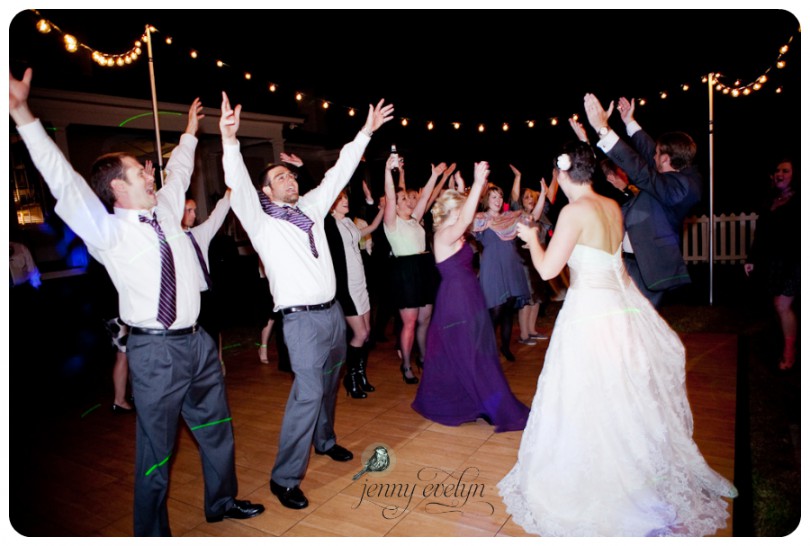 YMCA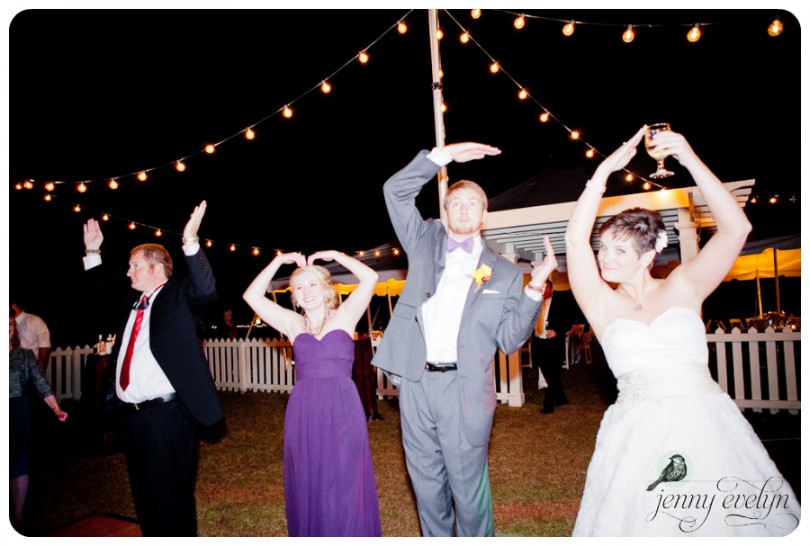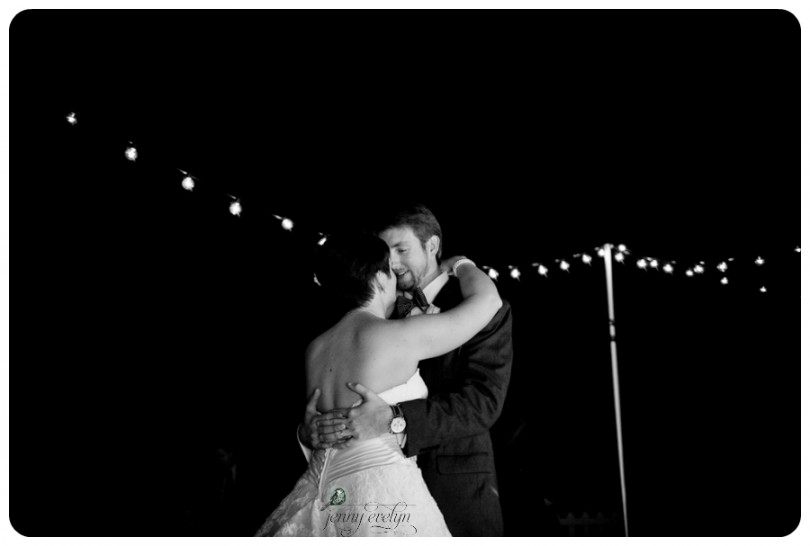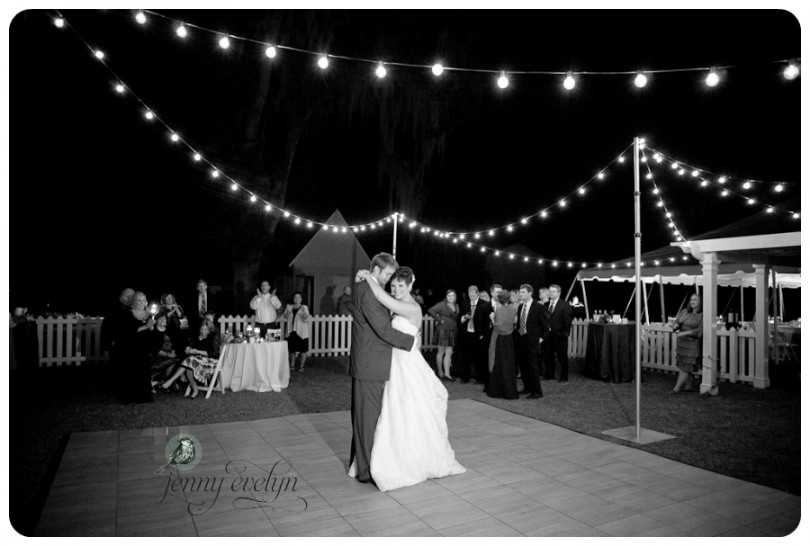 Off through the confetti!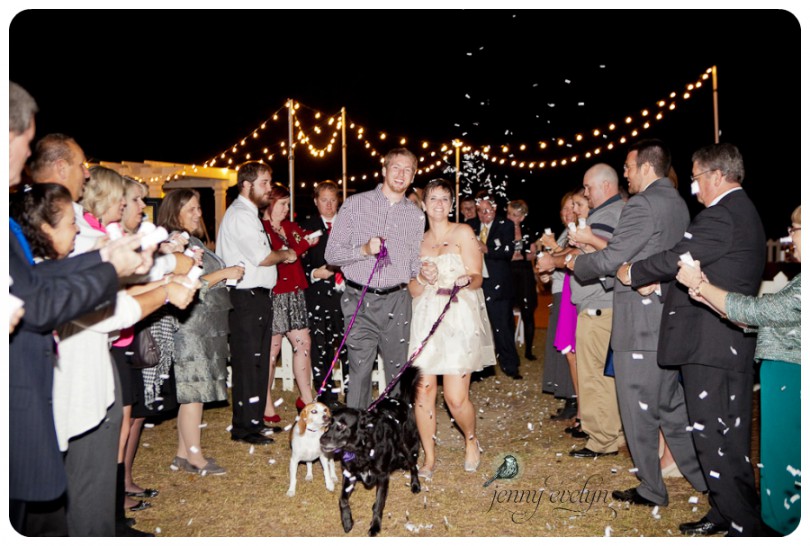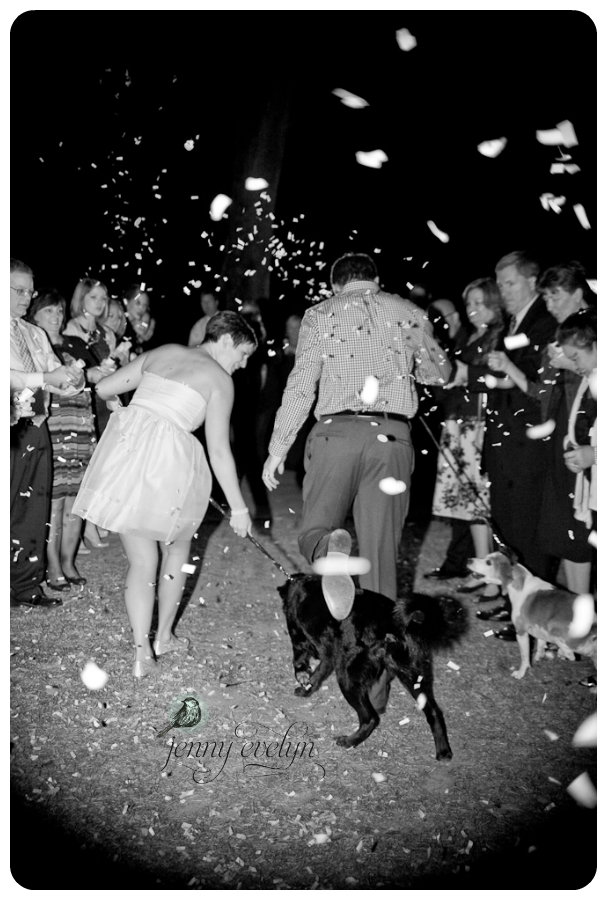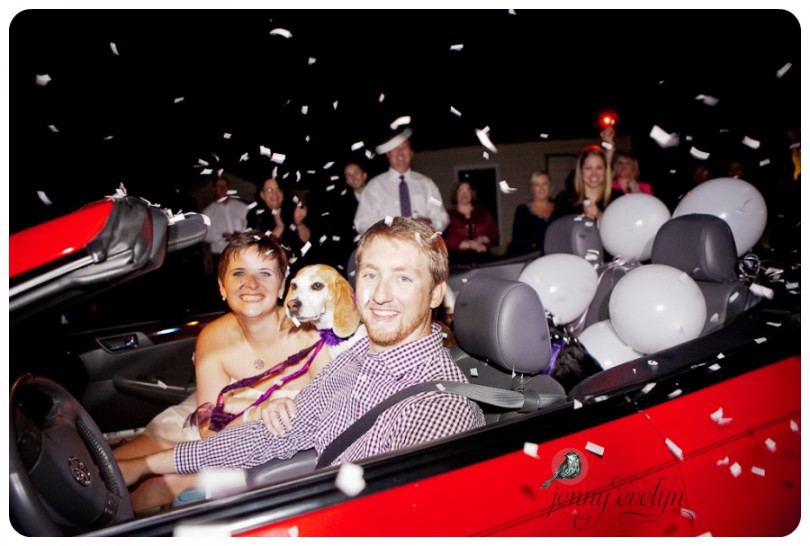 Jessica and JD, thanks for such a fun wedding!
Jenny Evelyn
Comments are closed.