Lauren & Joseph: Fairy Tale Romance
May 24, 2013 |
Lauren and Joseph are meant for each other! I just love to see how God puts people together, and their story is so sweet, just like a fairy tale. They have known each other for years, and they even "went out" in 4th grade. Way back then, Joseph bought Lauren a necklace with her name on it. Years later, he bought her something even more special: an engagement ring! Check out the gorgeous bling!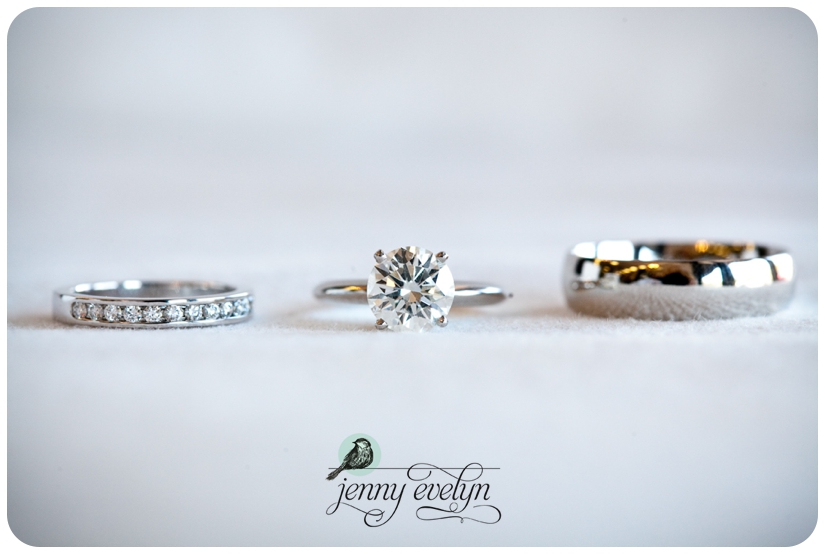 Love when a couple engraves the groom's ring. It's so meaningful!  They got married on my birthday this year!  It was such an amazing blessing to spend my birthday celebrating these two.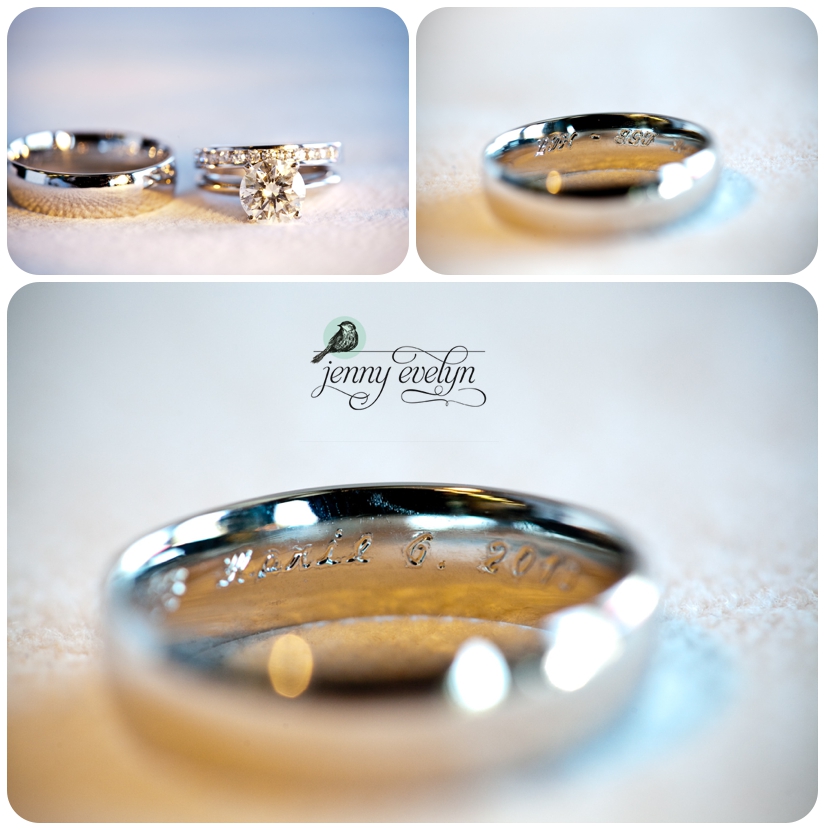 Lauren and her bridesmaids got gorgeous at Signature Salon. Check out all those beautiful Signature 'dos.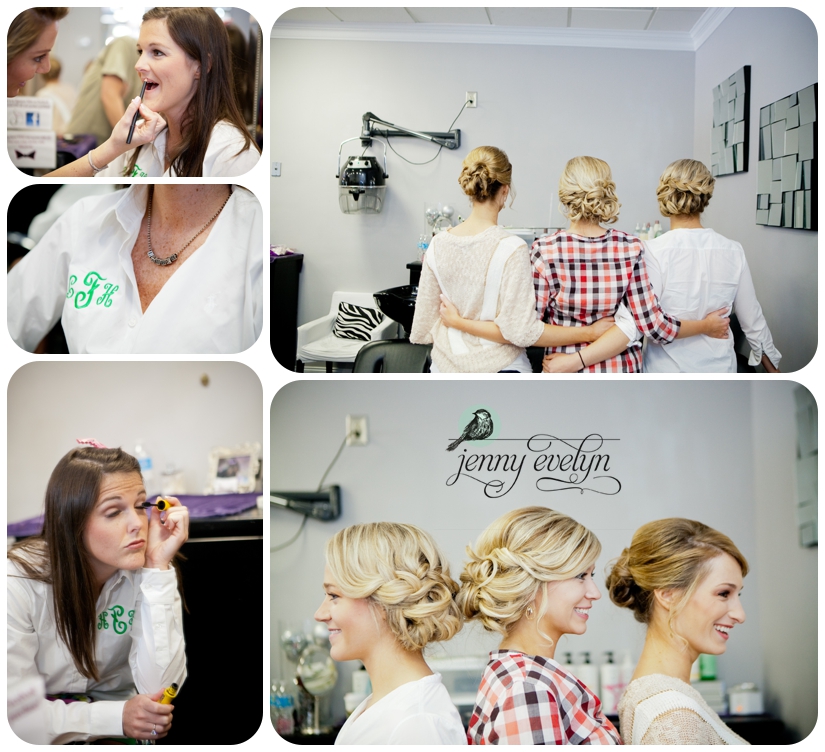 Lauren's fab earrings: her "something borrowed."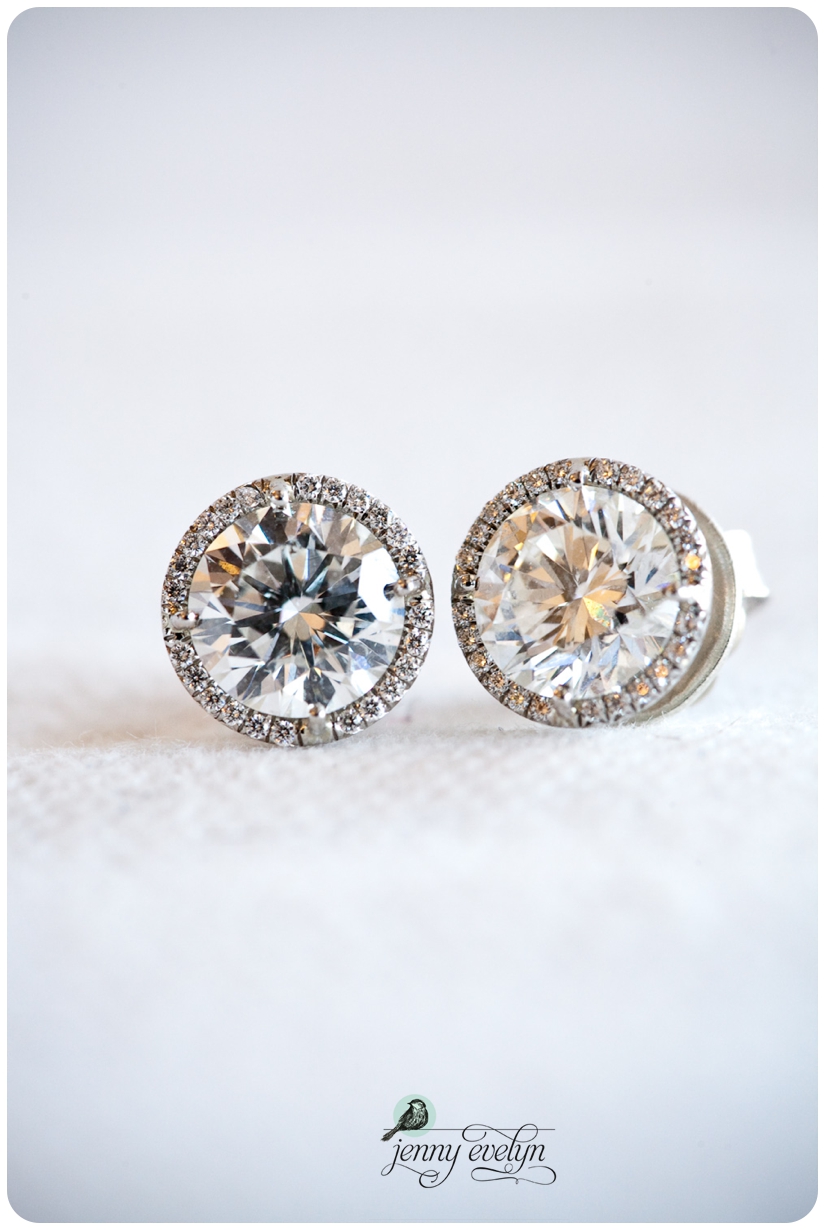 The amazing Allison Yawn did the bride's hair, and I cant wait to photograph this behind the scenes gal… she's now one of my brides, and her wedding is in the fall!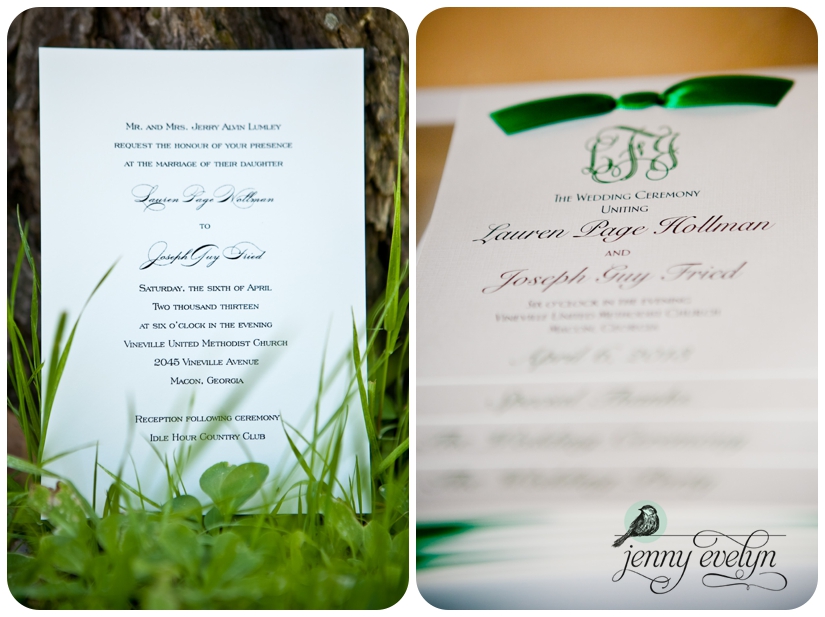 Lauren's lovely Modern Trousseau gown.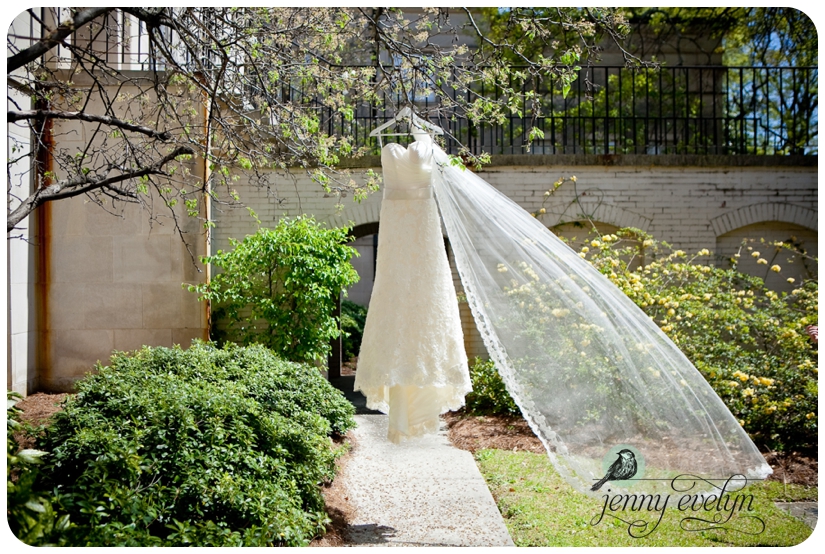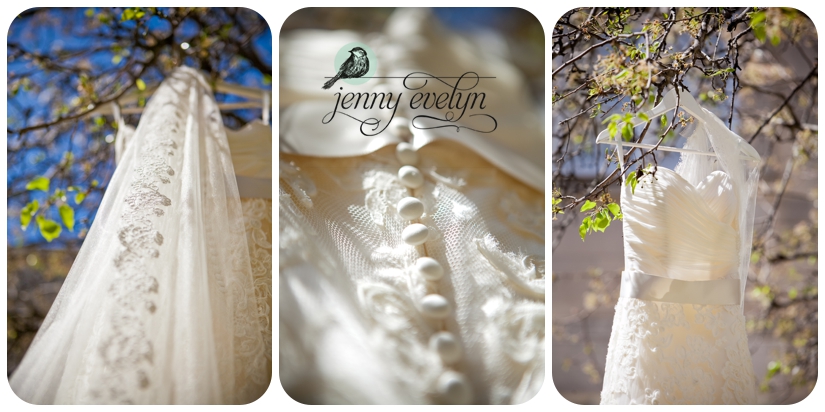 Lauren and her beautiful bridesmaids wearing one of my favorite colors!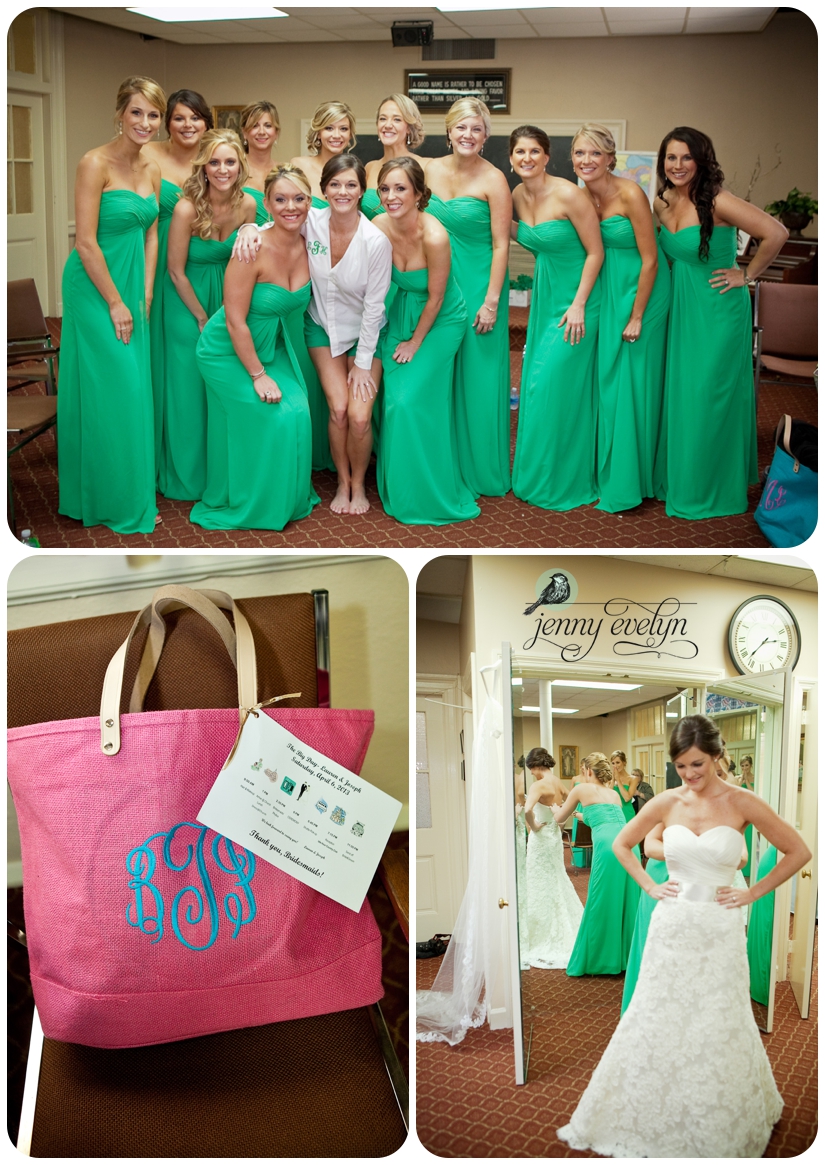 Lauren was so excited to get married. I love the look of anticipation on her face!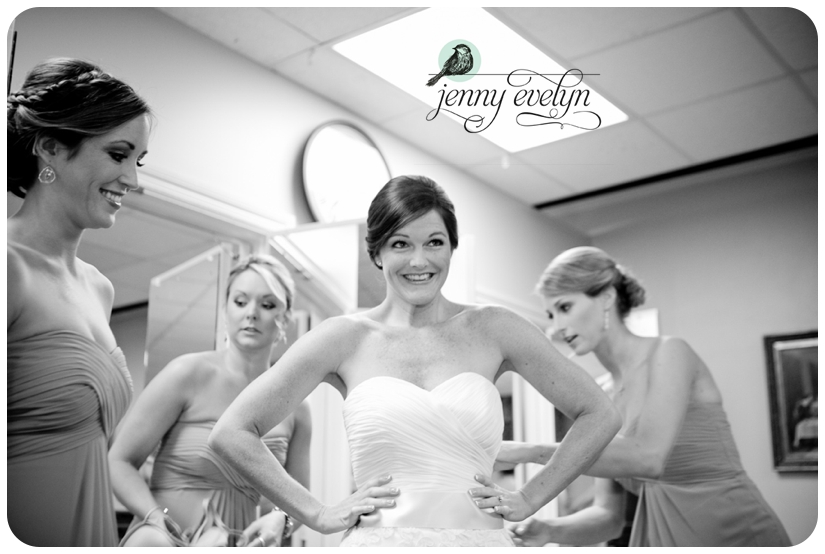 Lauren's bridesmaid Brittany showed everyone how to whoop!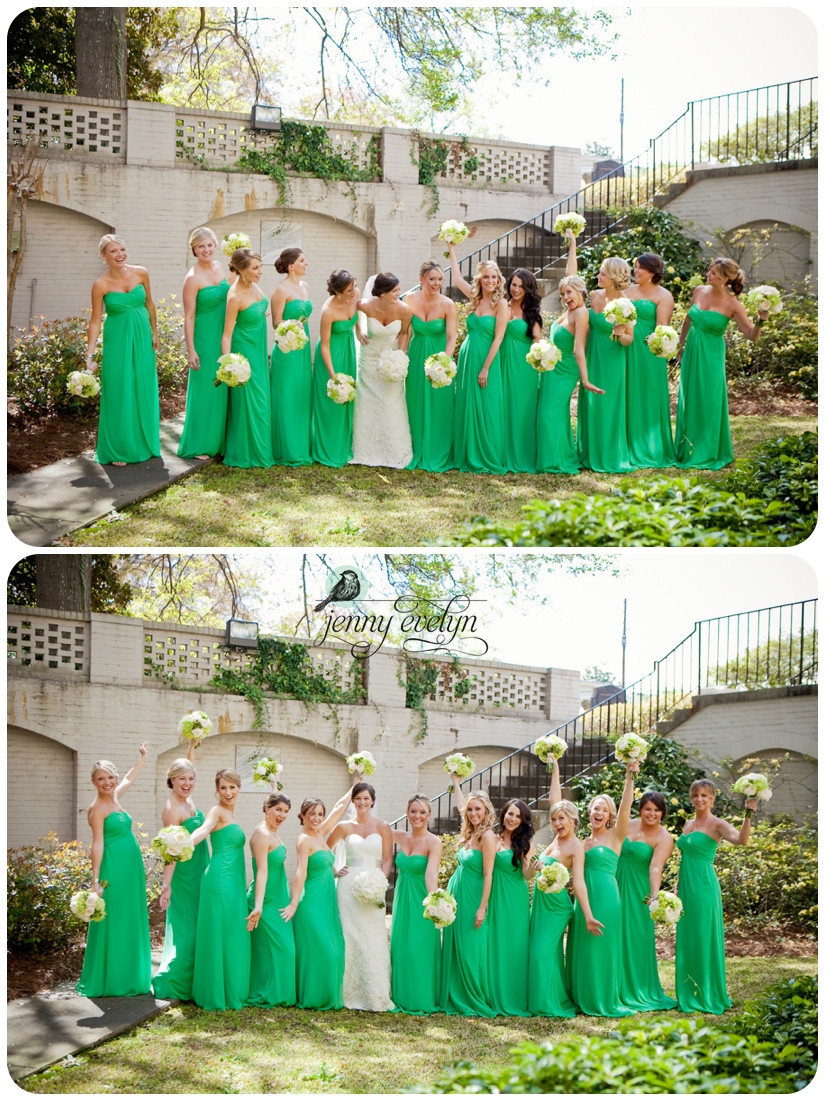 Such a cute shot of all 12 bridesmaids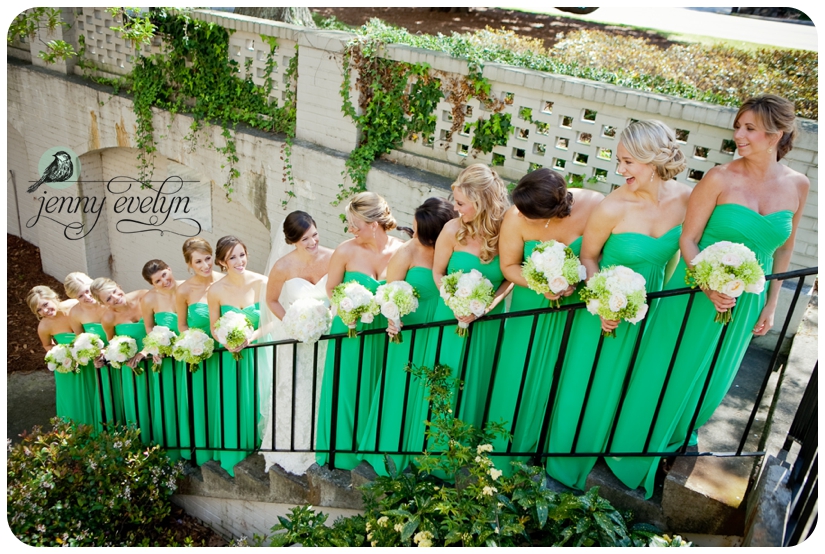 All the beautiful bouquets were done by Jean & Hall Florists. They look so fresh and springy.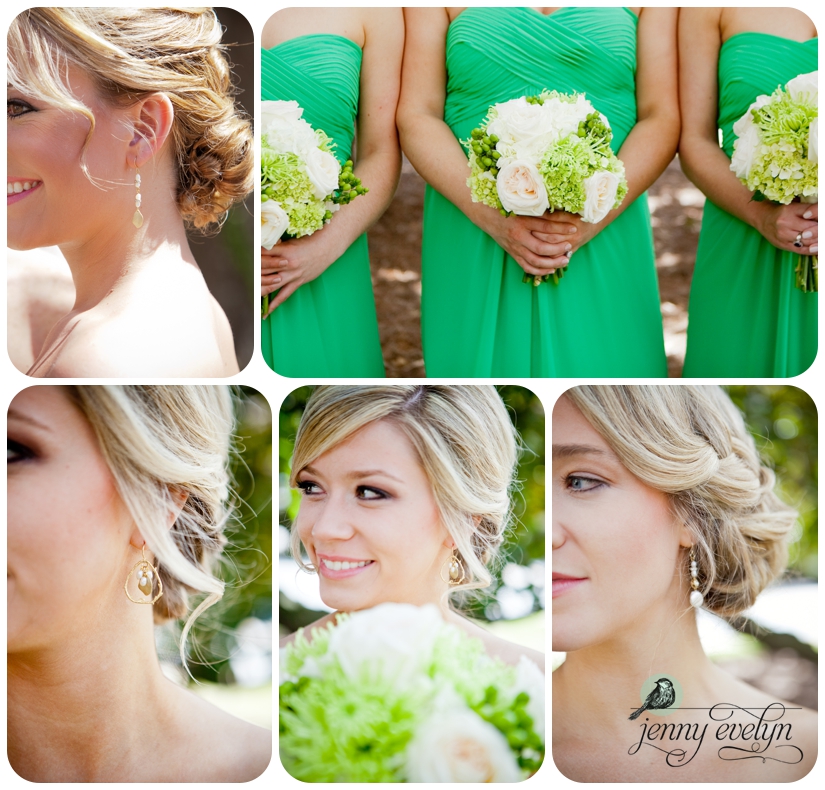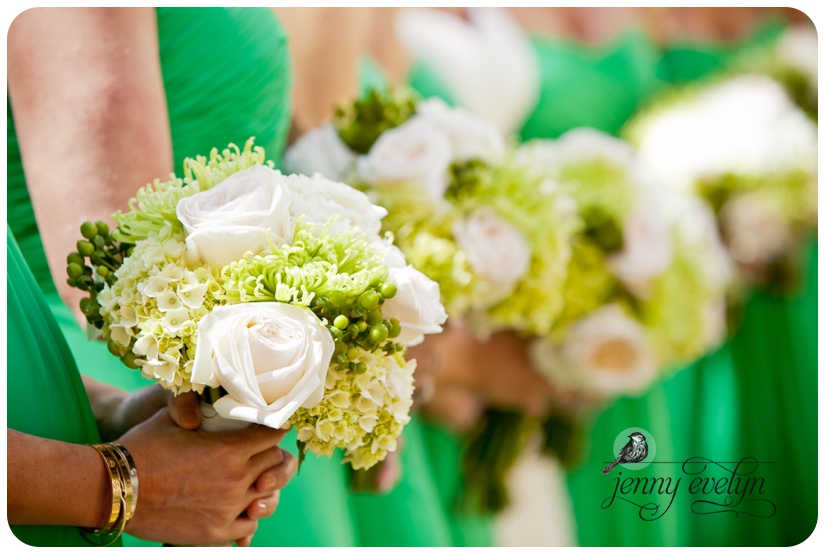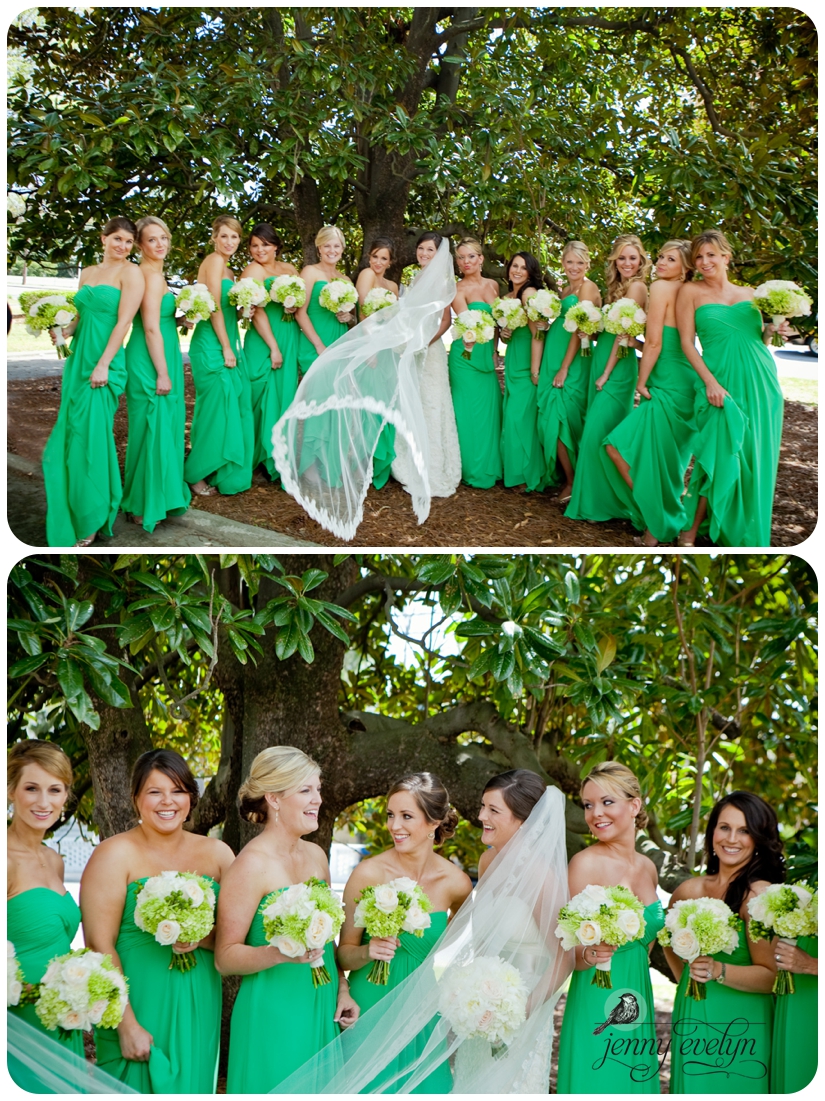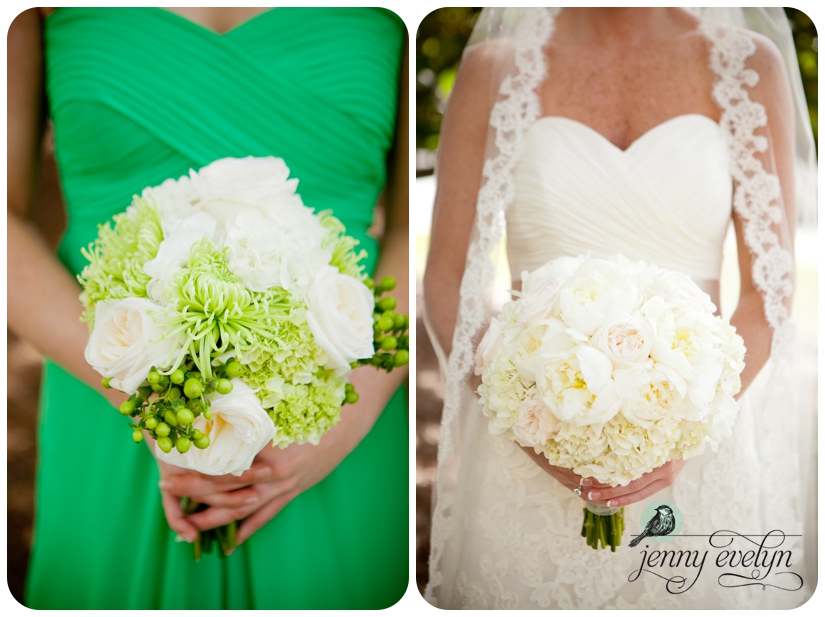 Such a beautiful bride!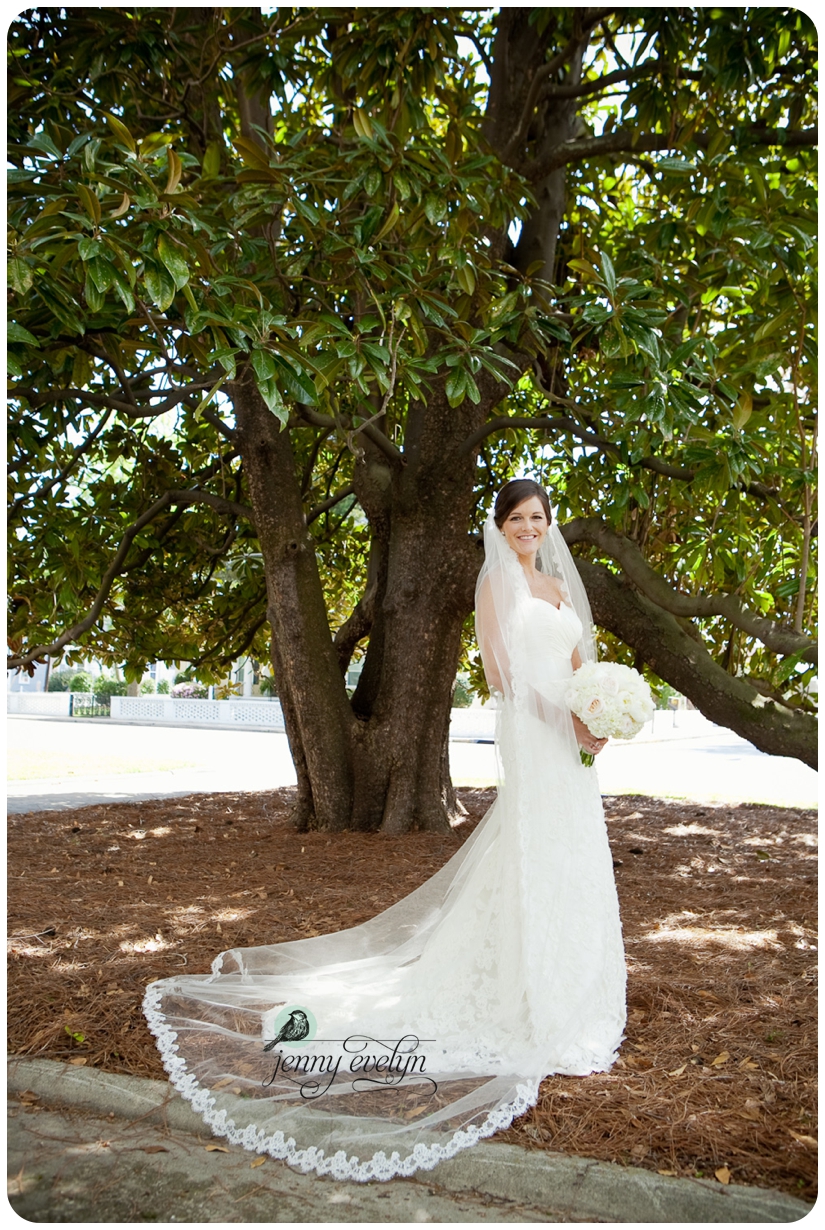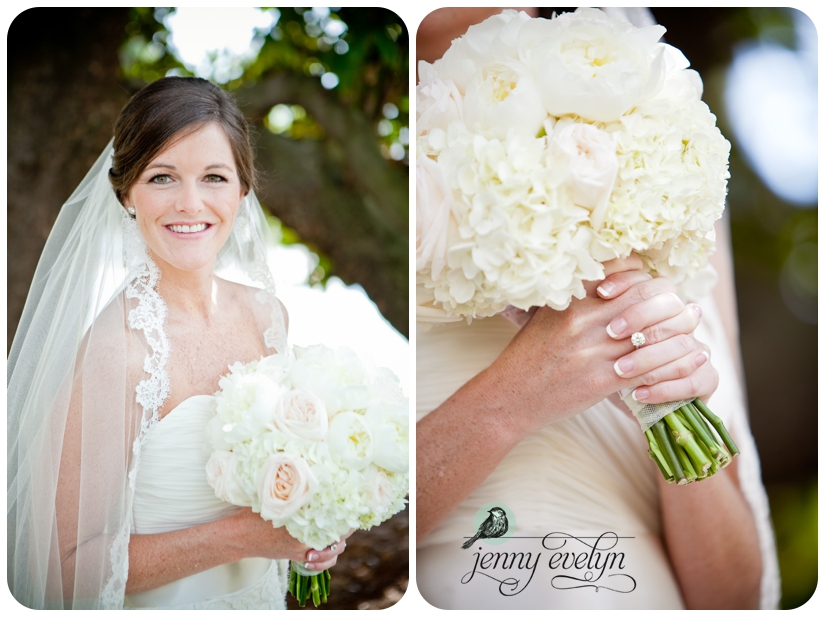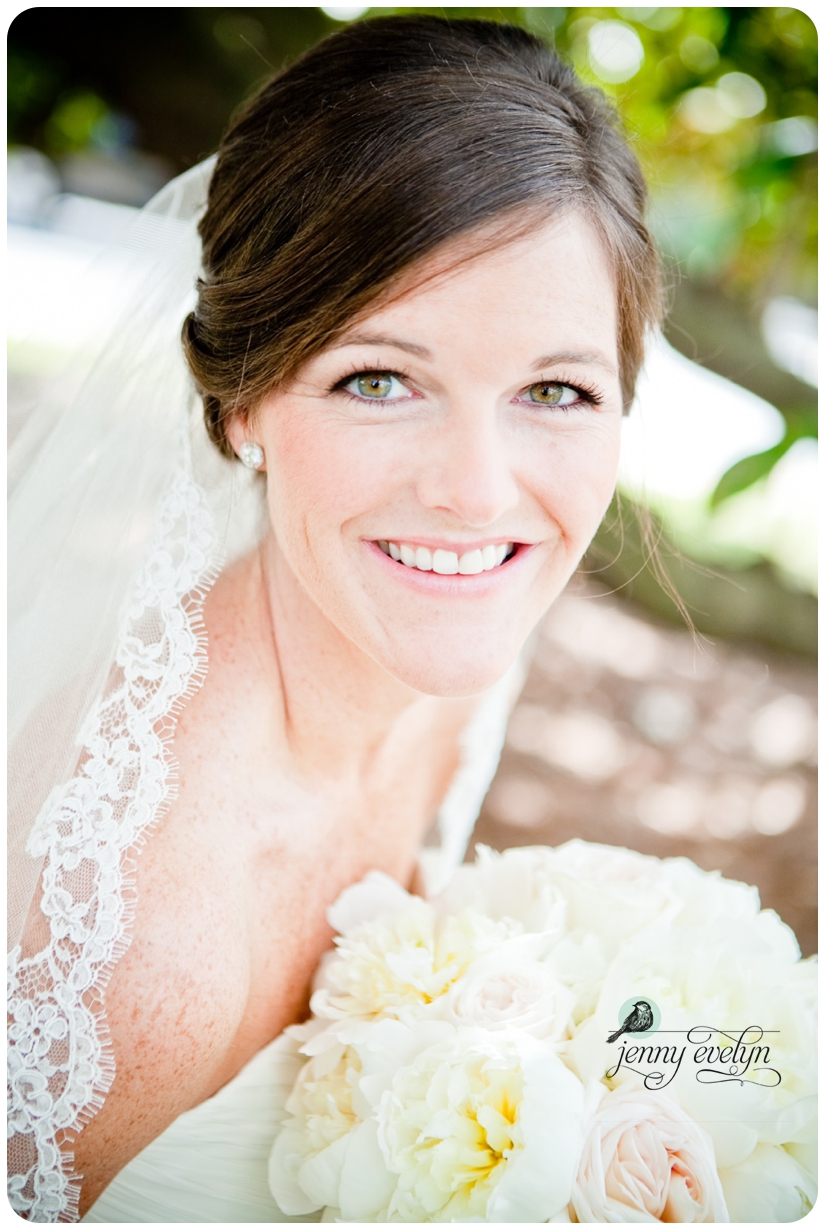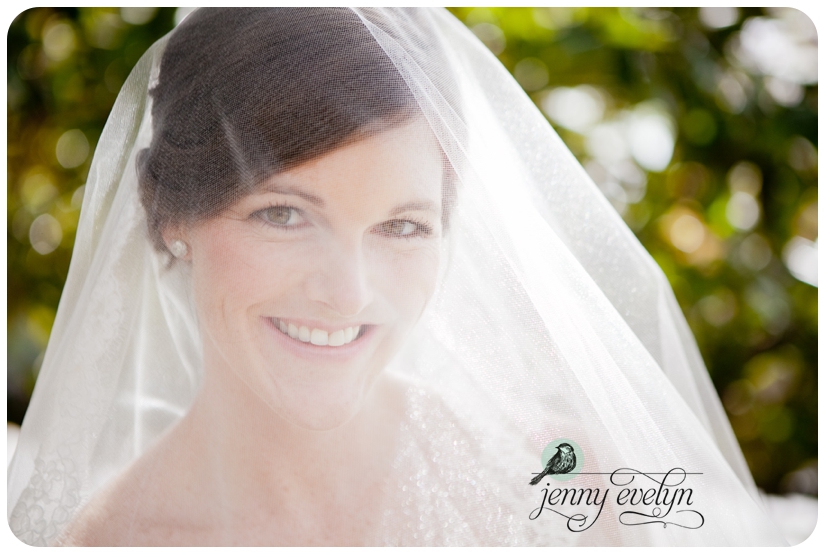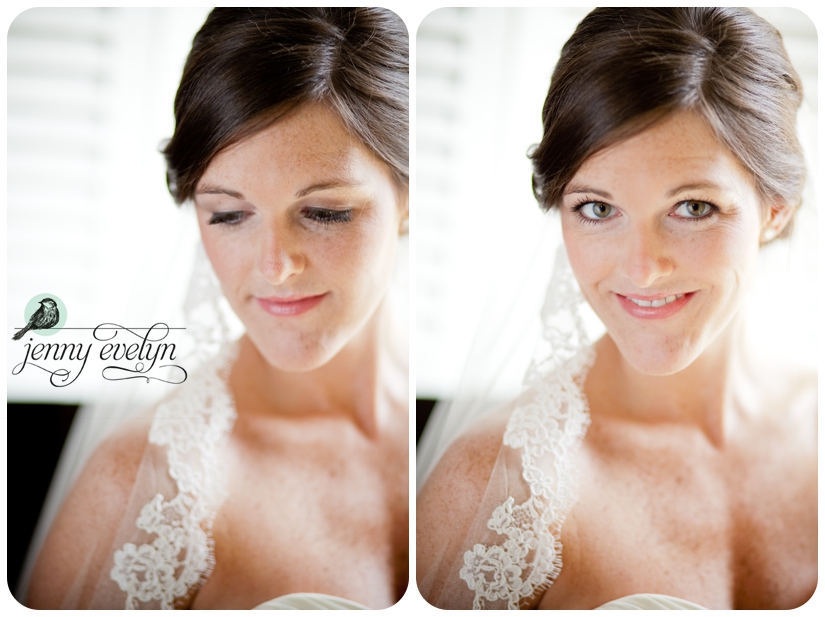 Lauren has gorgeous eyes! I love this shot behind the lace detail on her veil.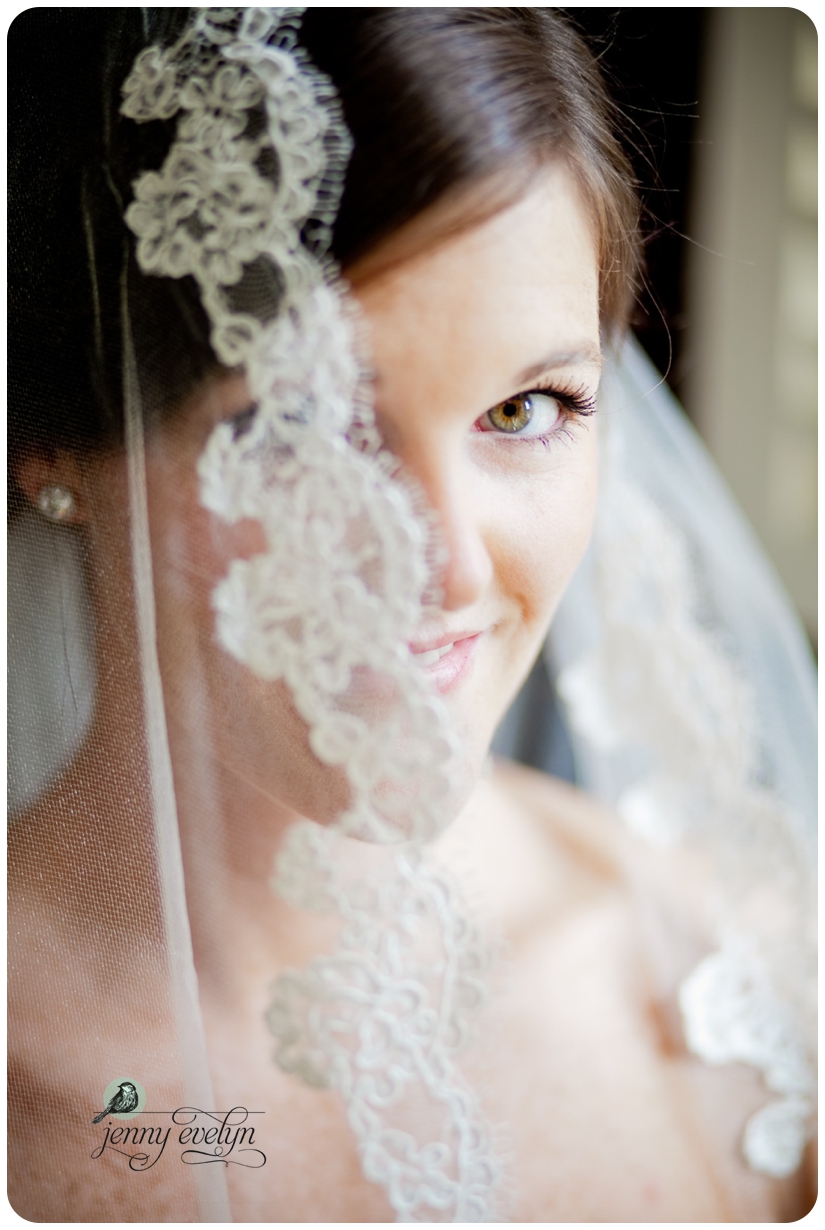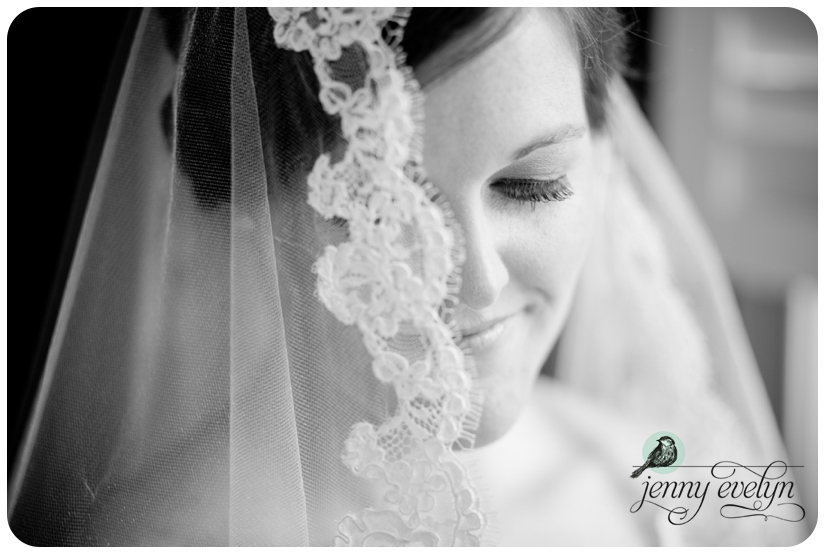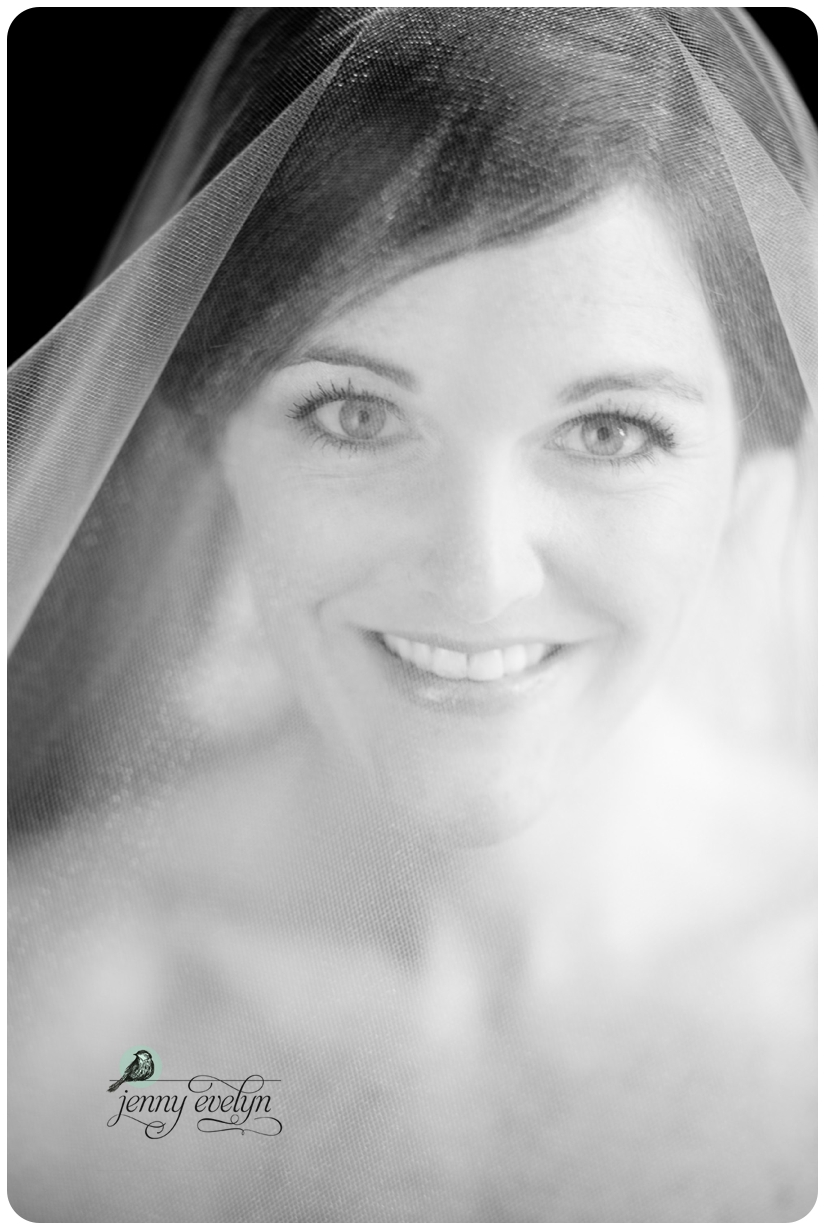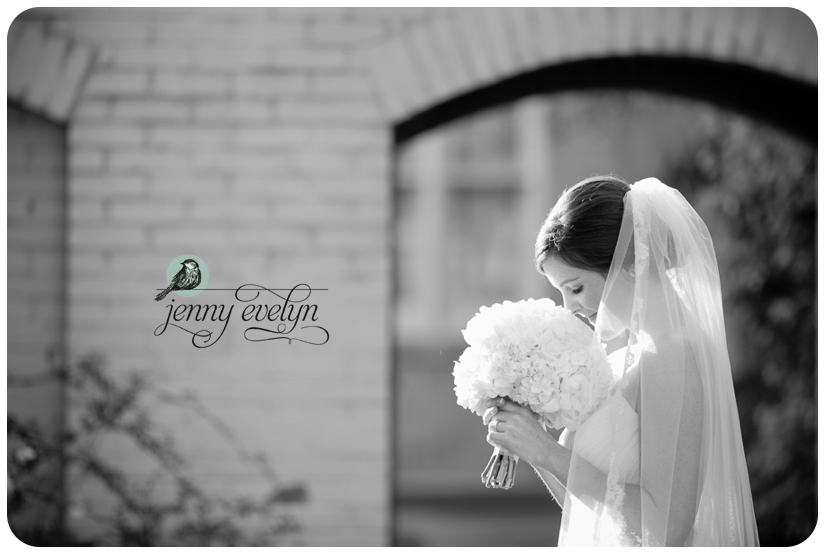 Joseph, the handsome groom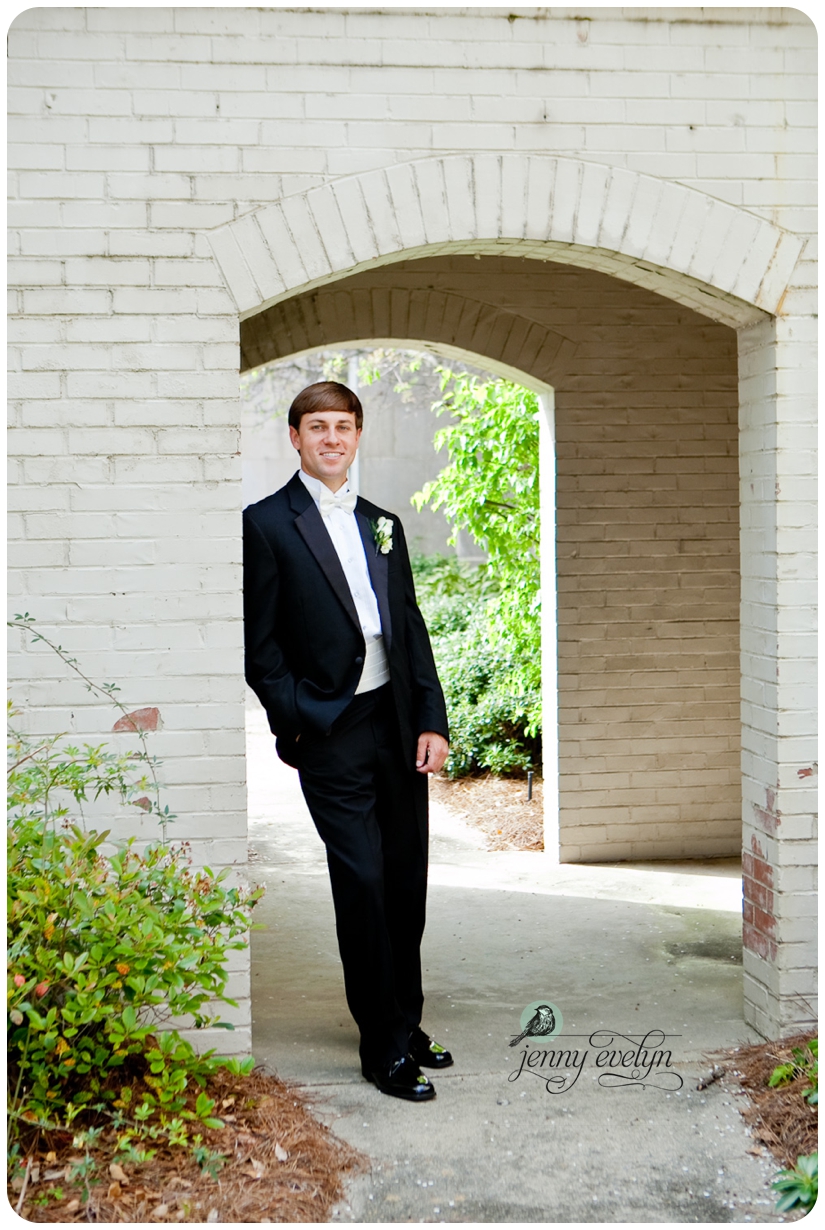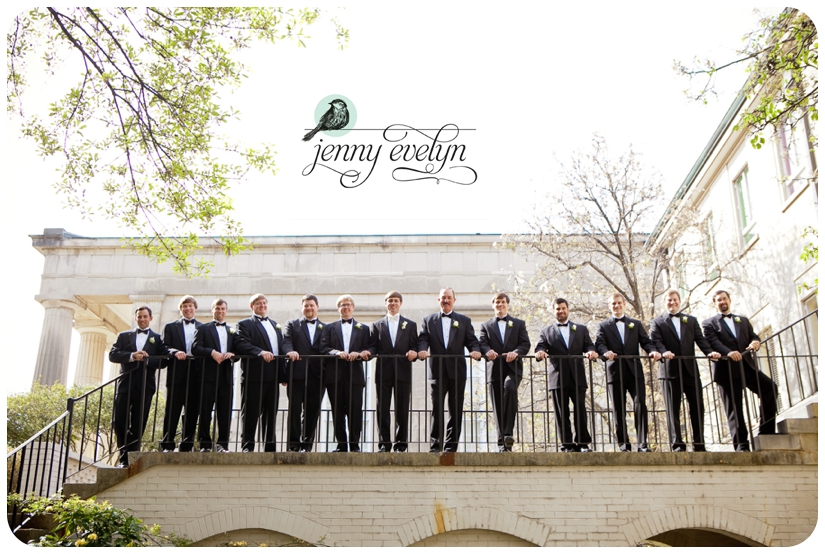 All the handsome groomsmen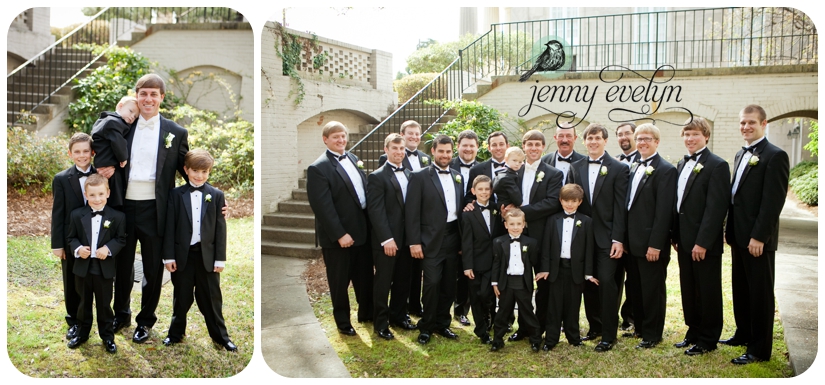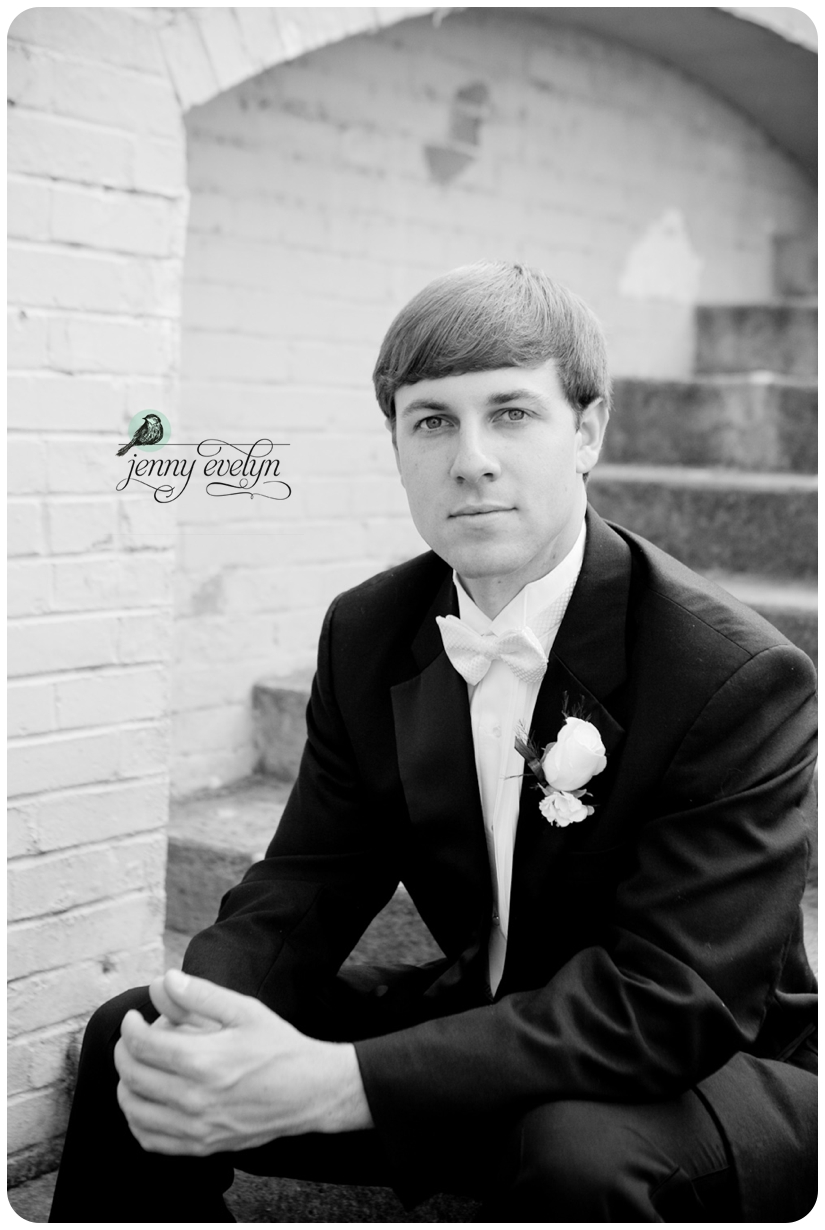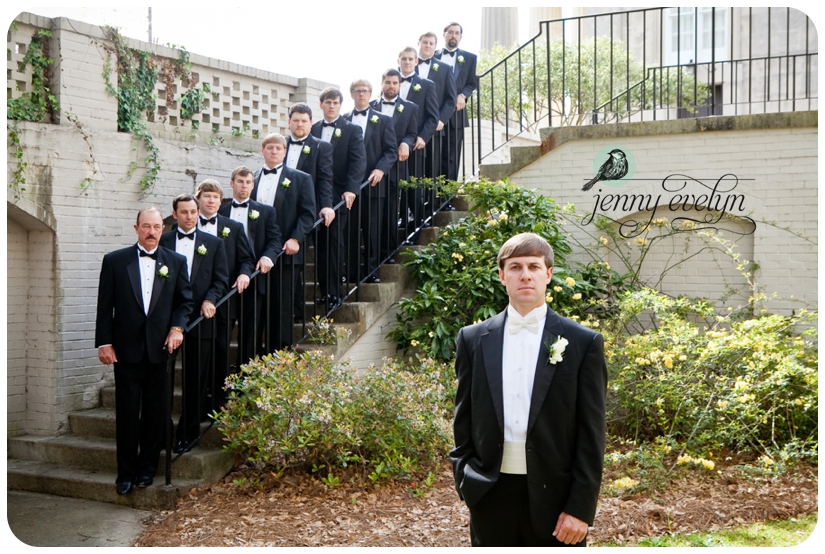 Those little boys are so precious in their tuxedos!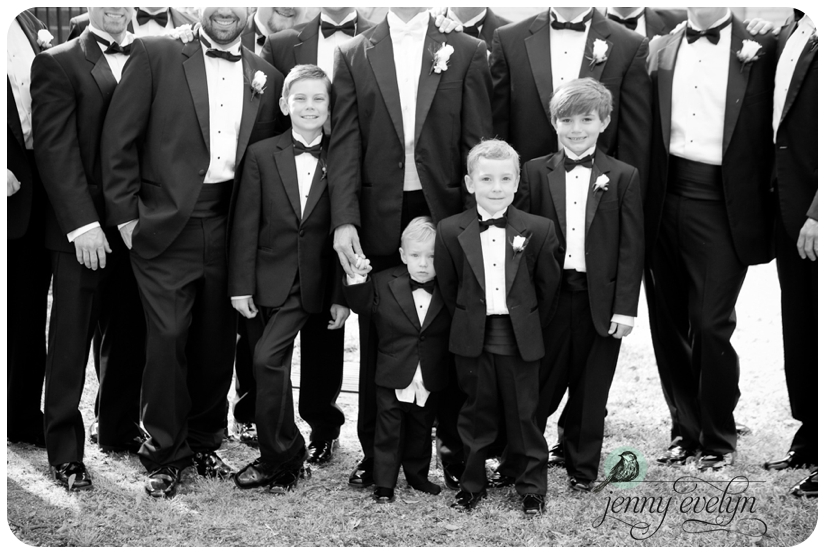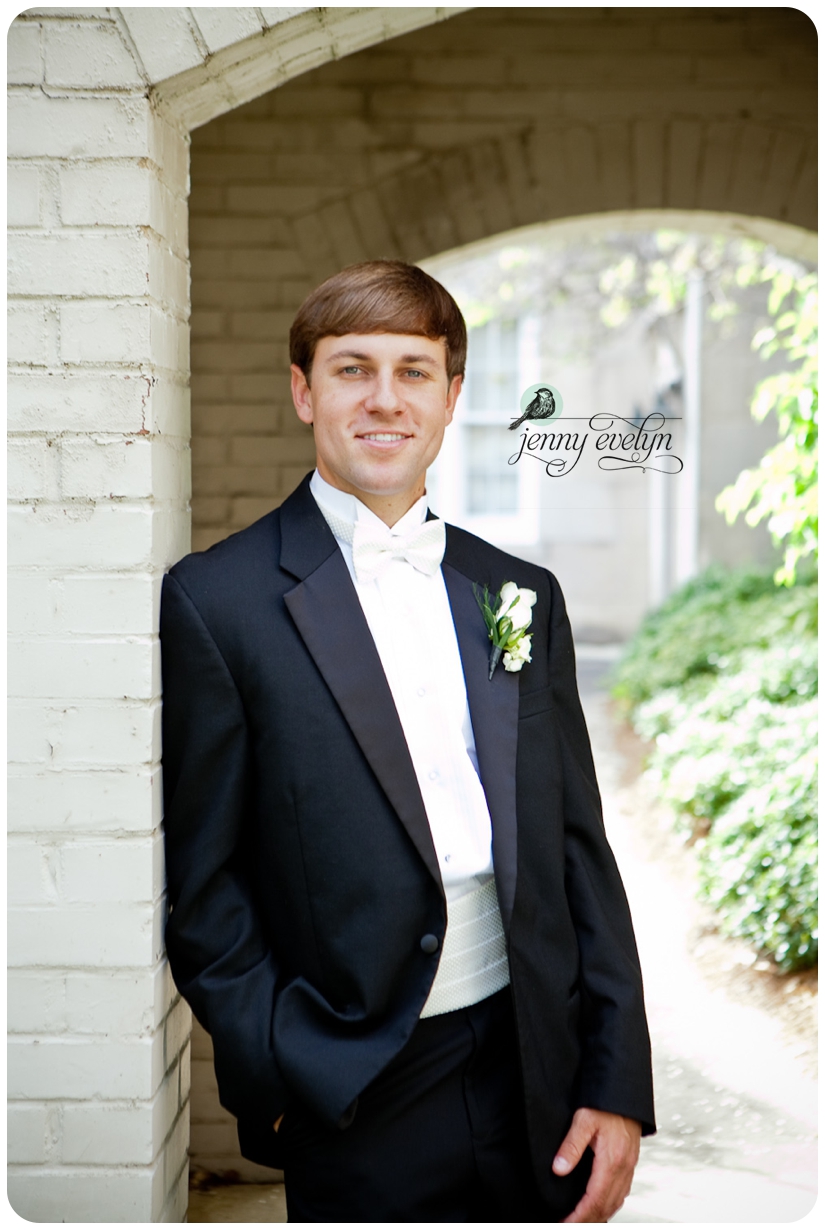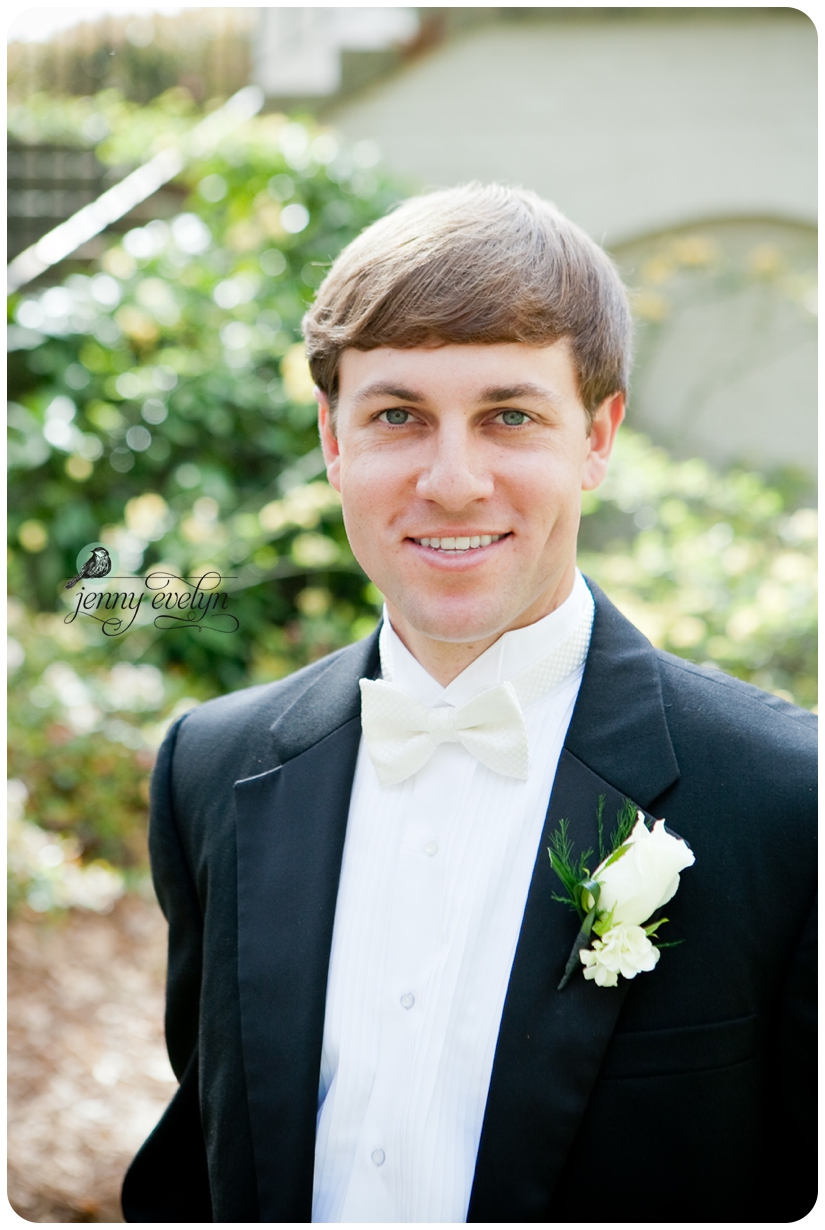 Group Jump!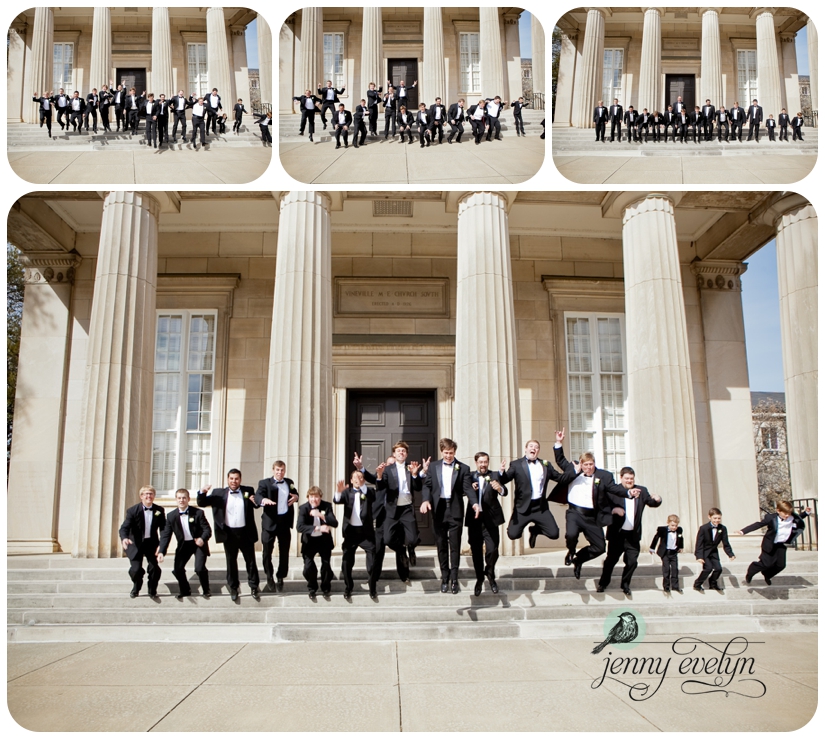 Love Joseph's dad and best man in this shot!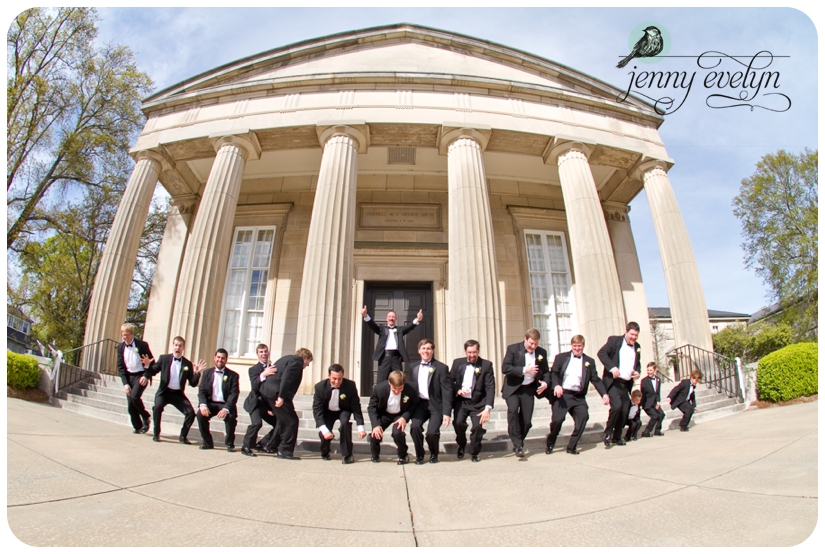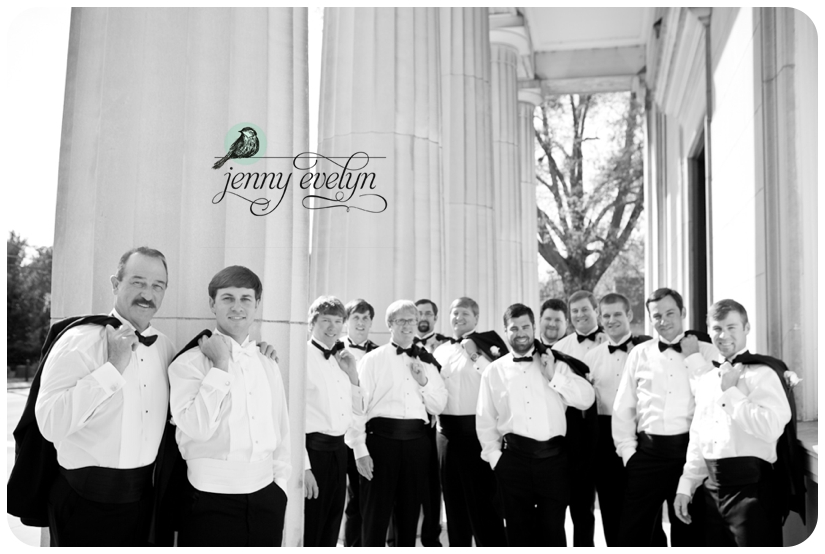 The necklace that started it all! I love that she saved it after all these years!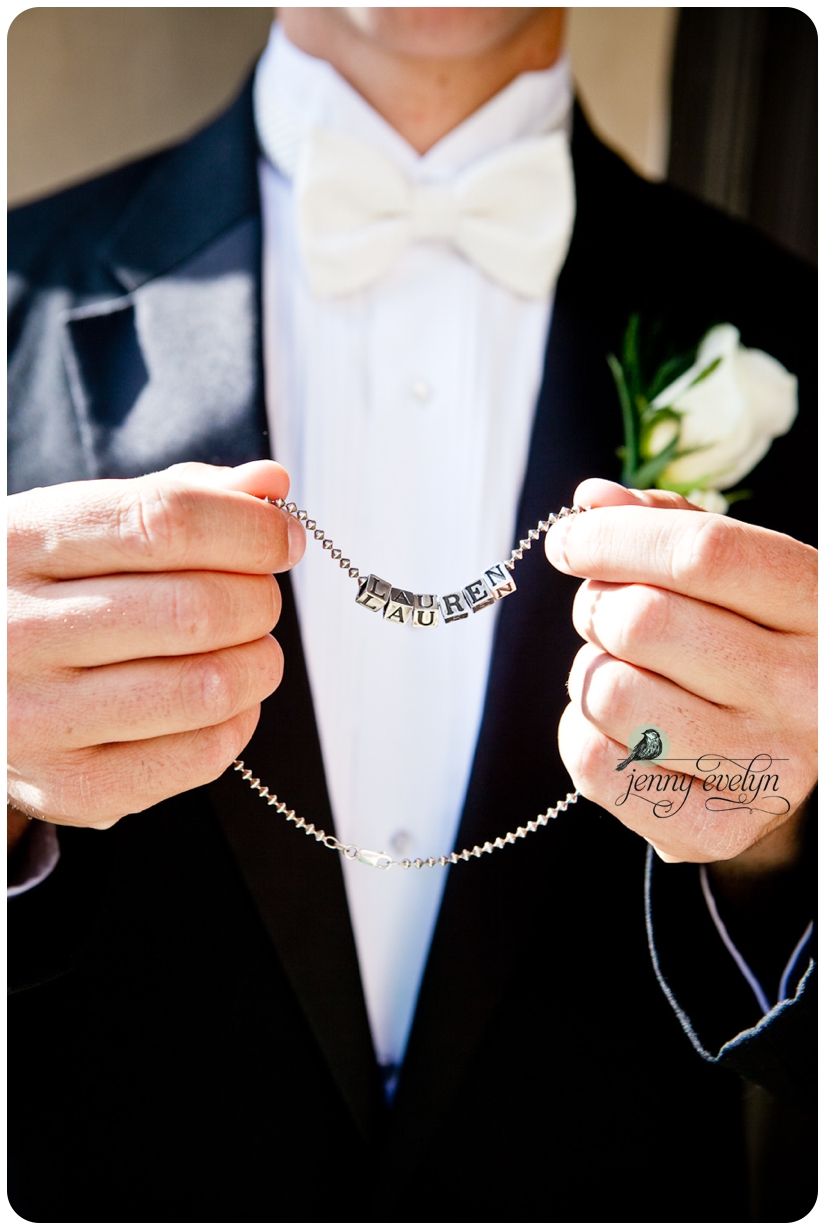 Lauren loved these monogrammed necklaces and wanted one for her new initials. So Joseph surprised her with not one but two necklaces: one silver and one gold! So sweet! And they were made by a jeweler who is a family friend: the same friend who let Lauren borrow her "something borrowed" earrings.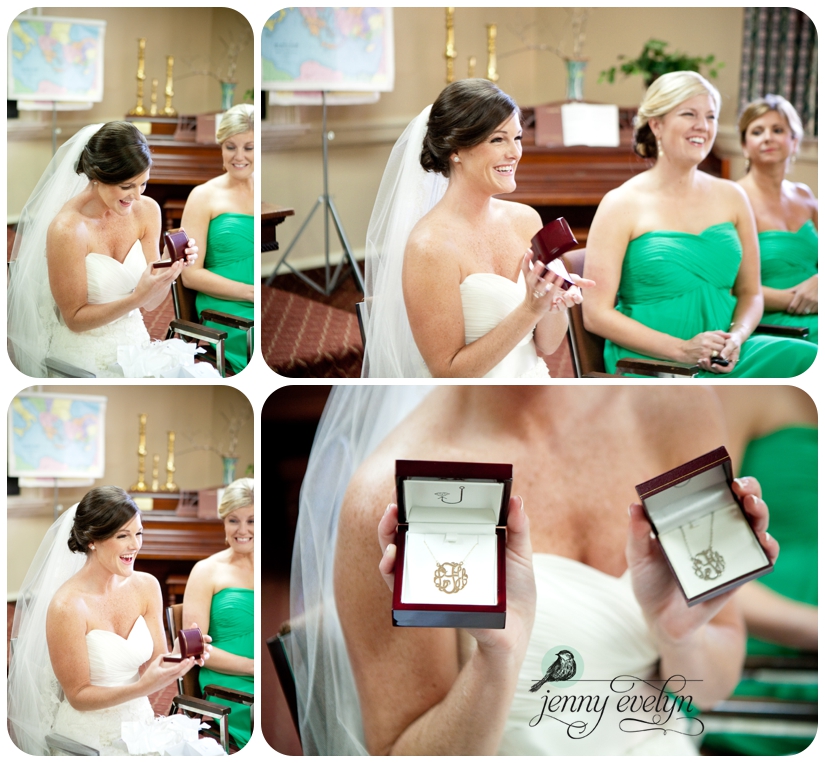 The ceremony was held at the historic Vineville Methodist Church in Macon. Every detail was classically elegant, from the beautiful programs to the lovely Jean & Hall arrangements in the sanctuary. Lauren also had a handkerchief embroidered with a special message for her mom.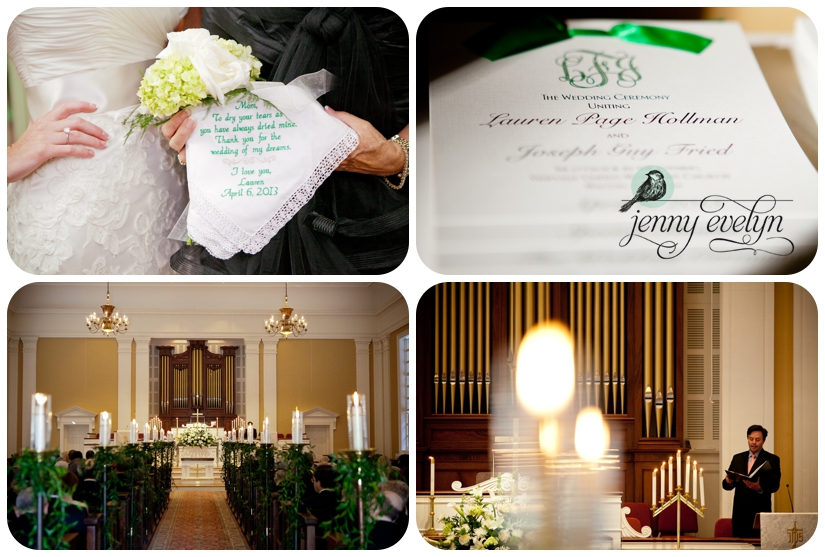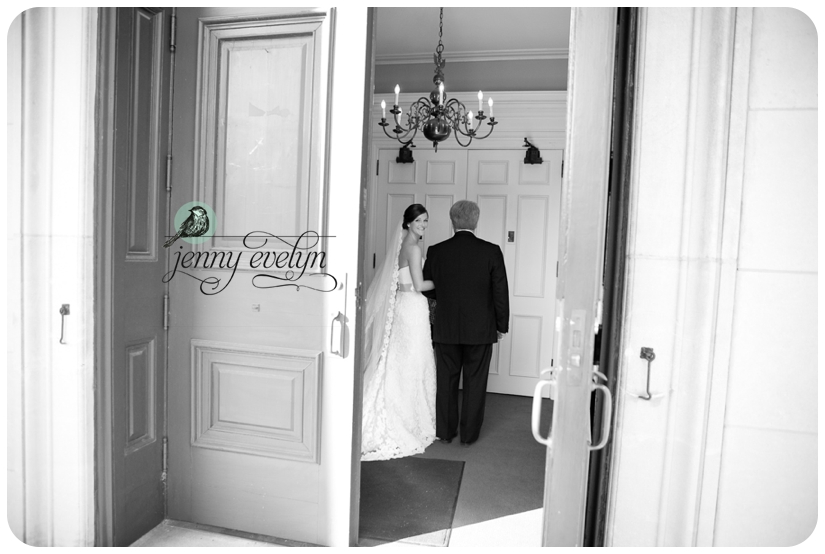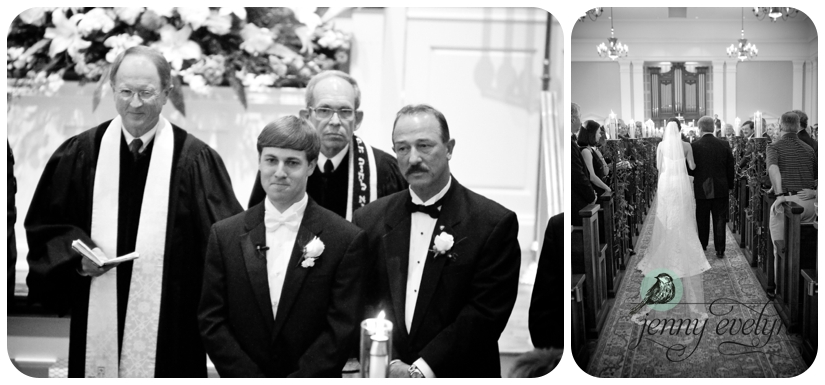 Joseph had to catch his breath when he saw his beautiful bride!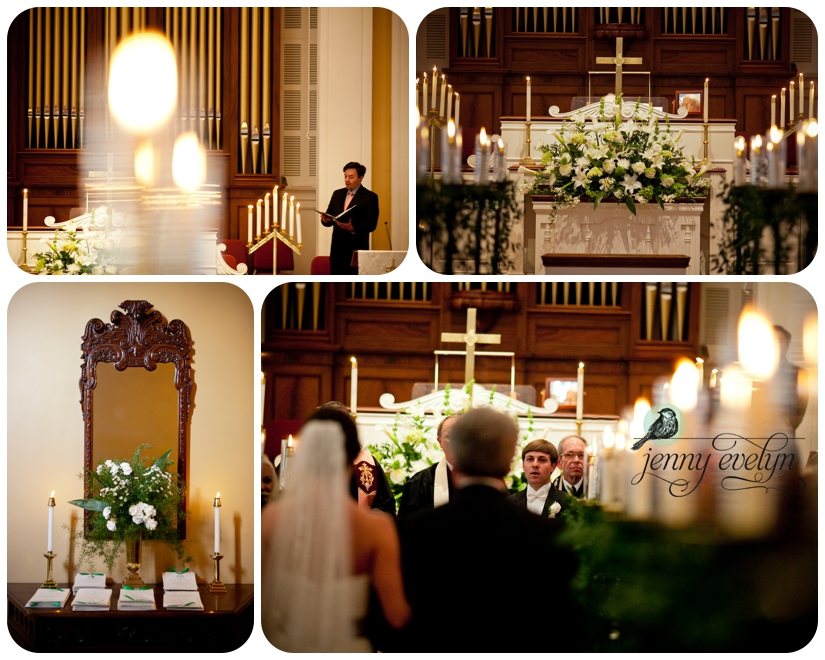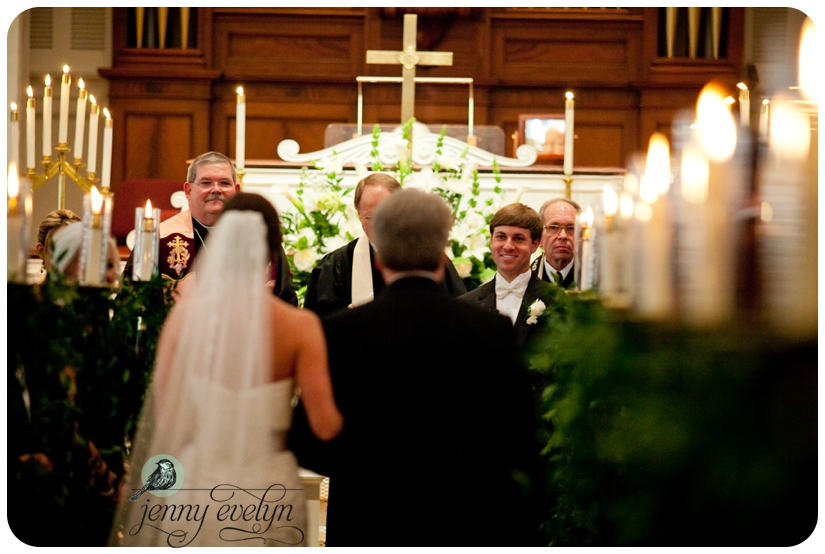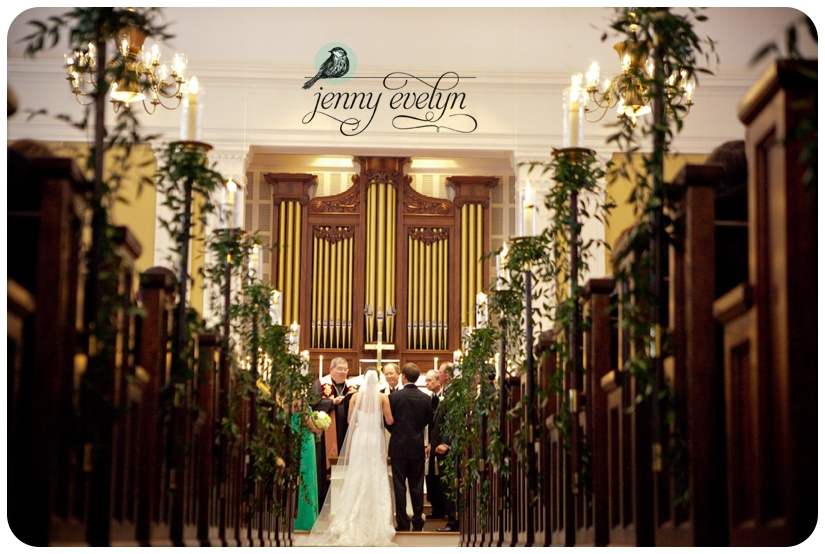 kneeling for prayer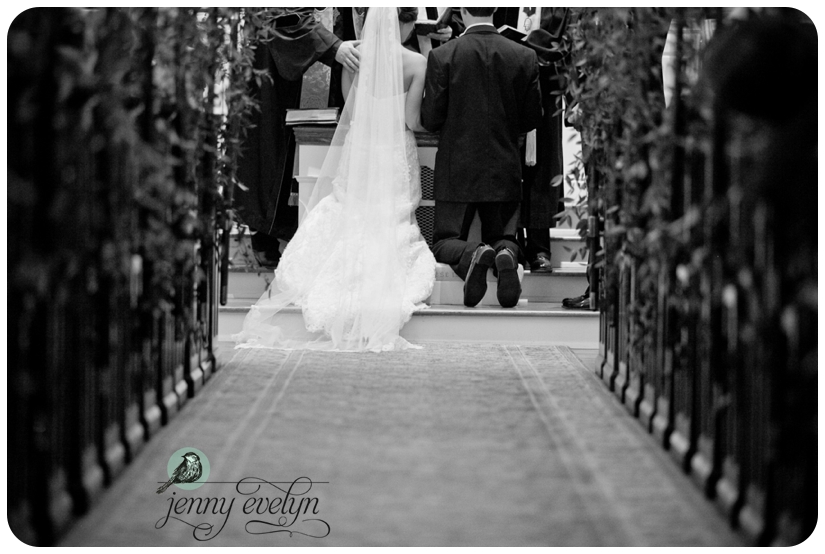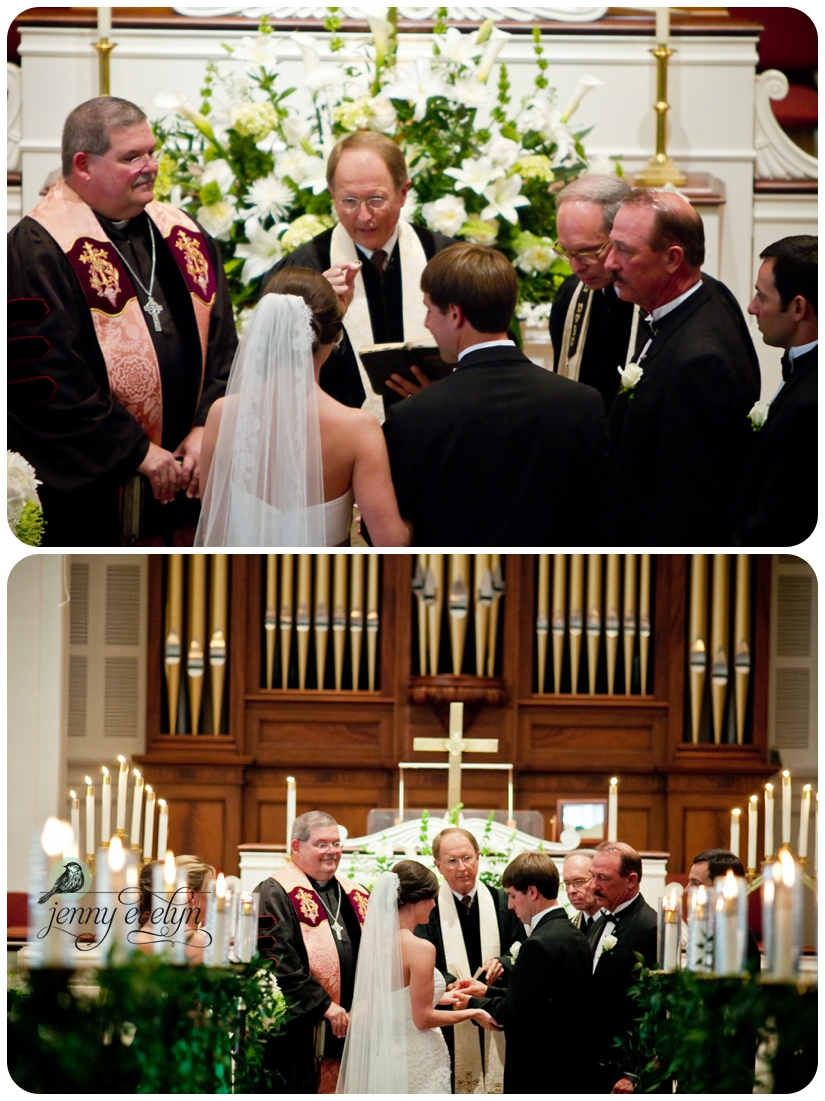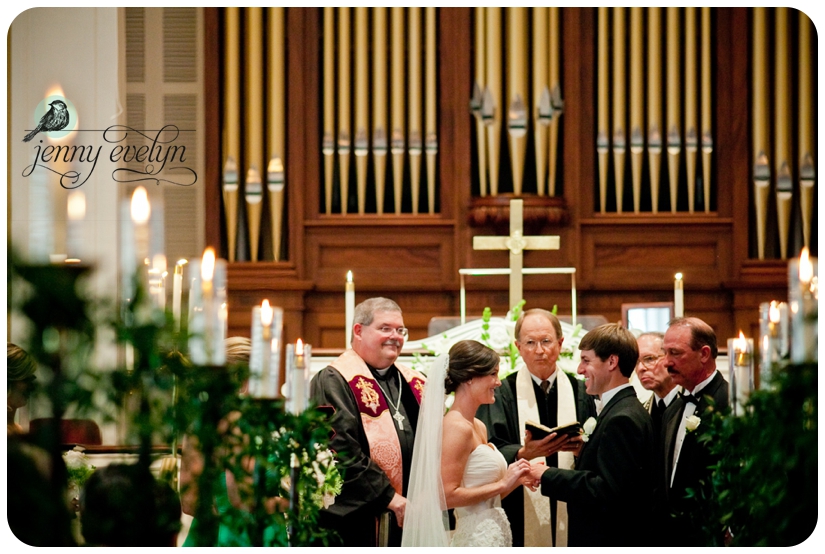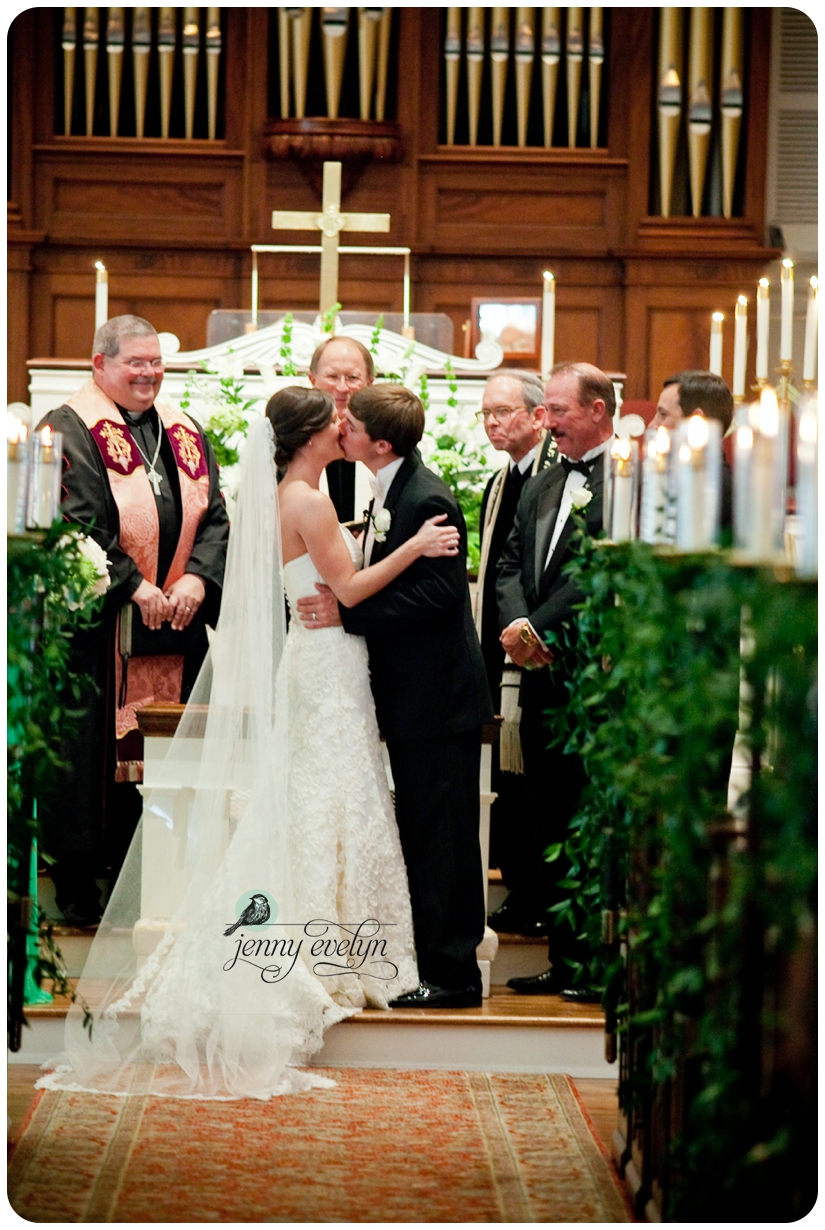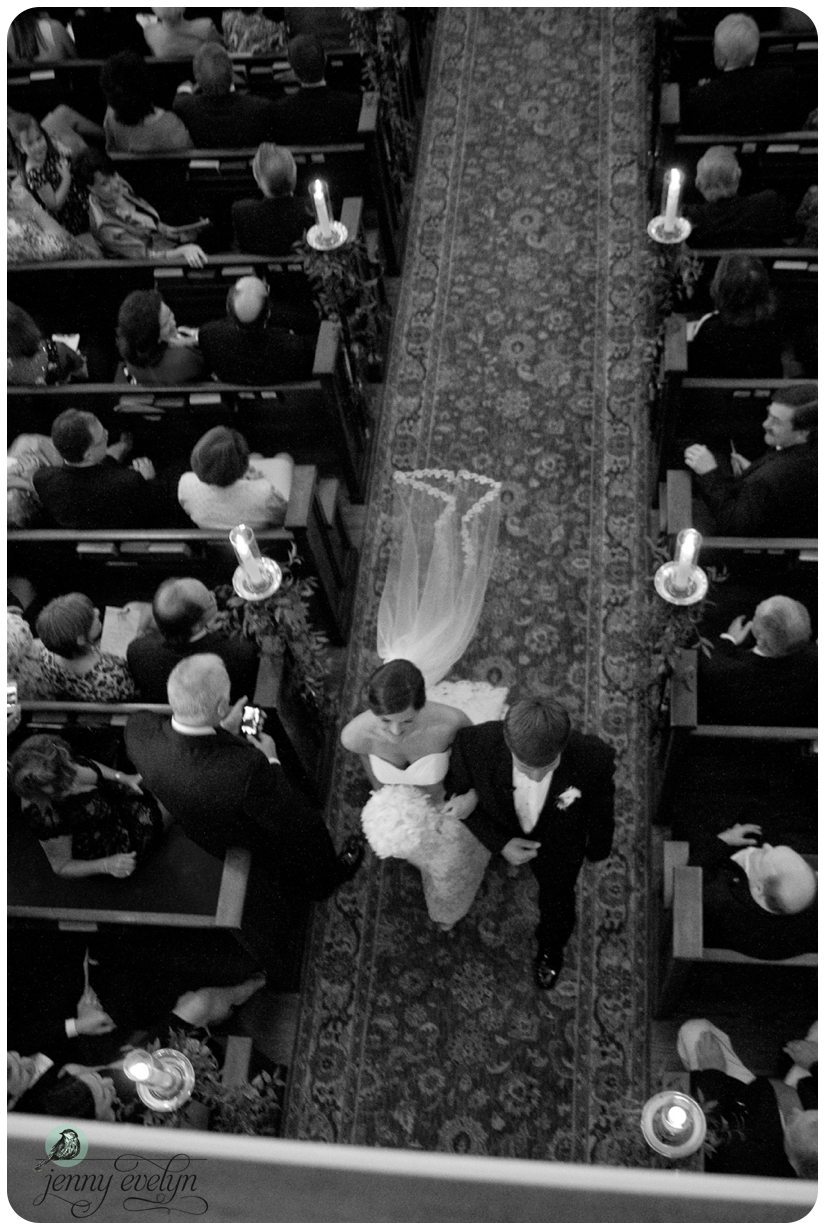 Mr. and Mrs. Joseph Fried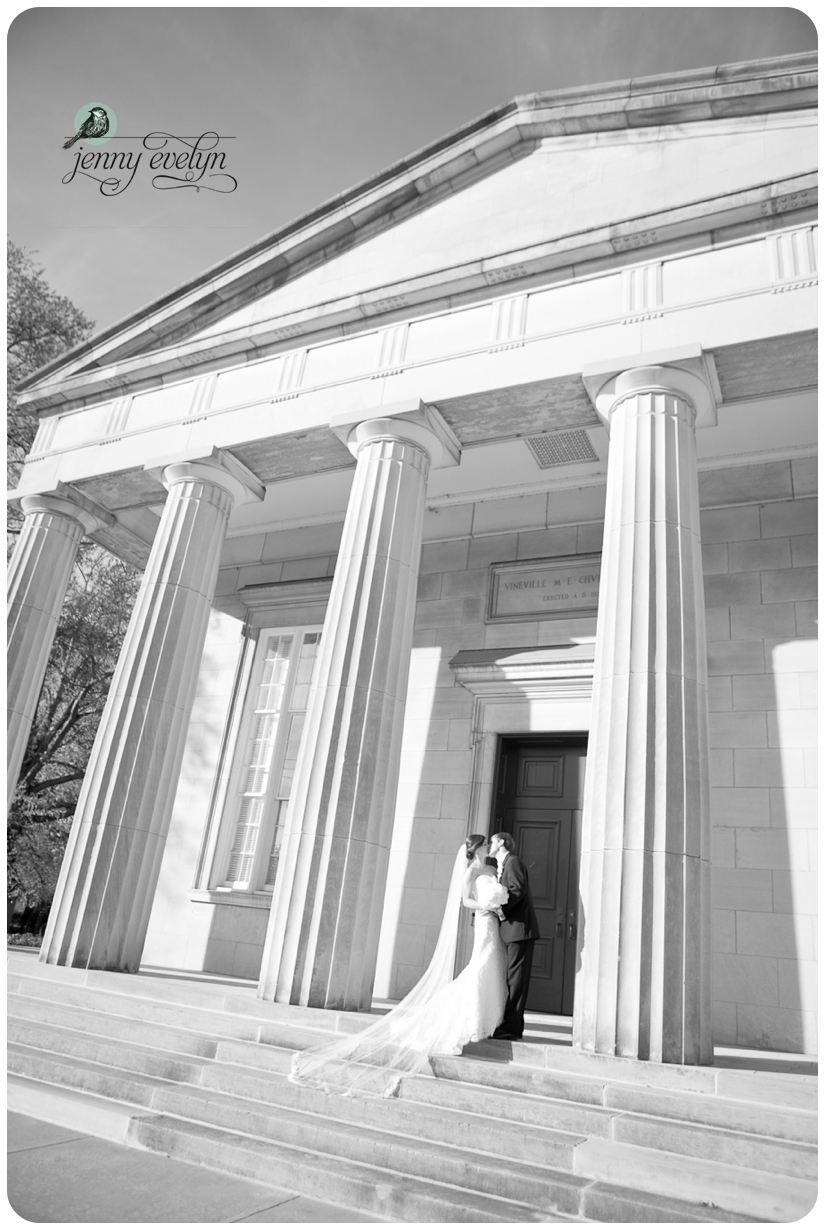 F is for Fried. This lovely embroidered hankie belonged to Joseph's grandmother, Doodle. It was Lauren's "something old."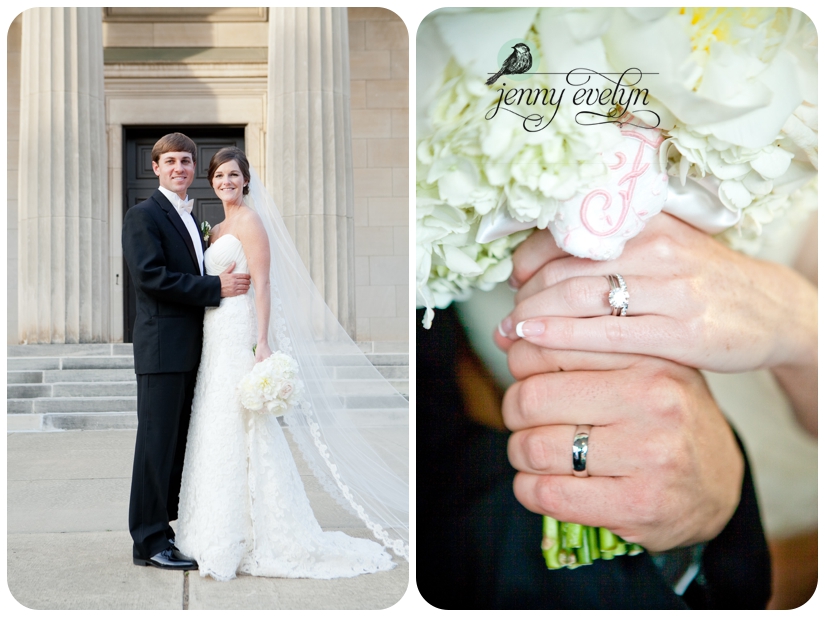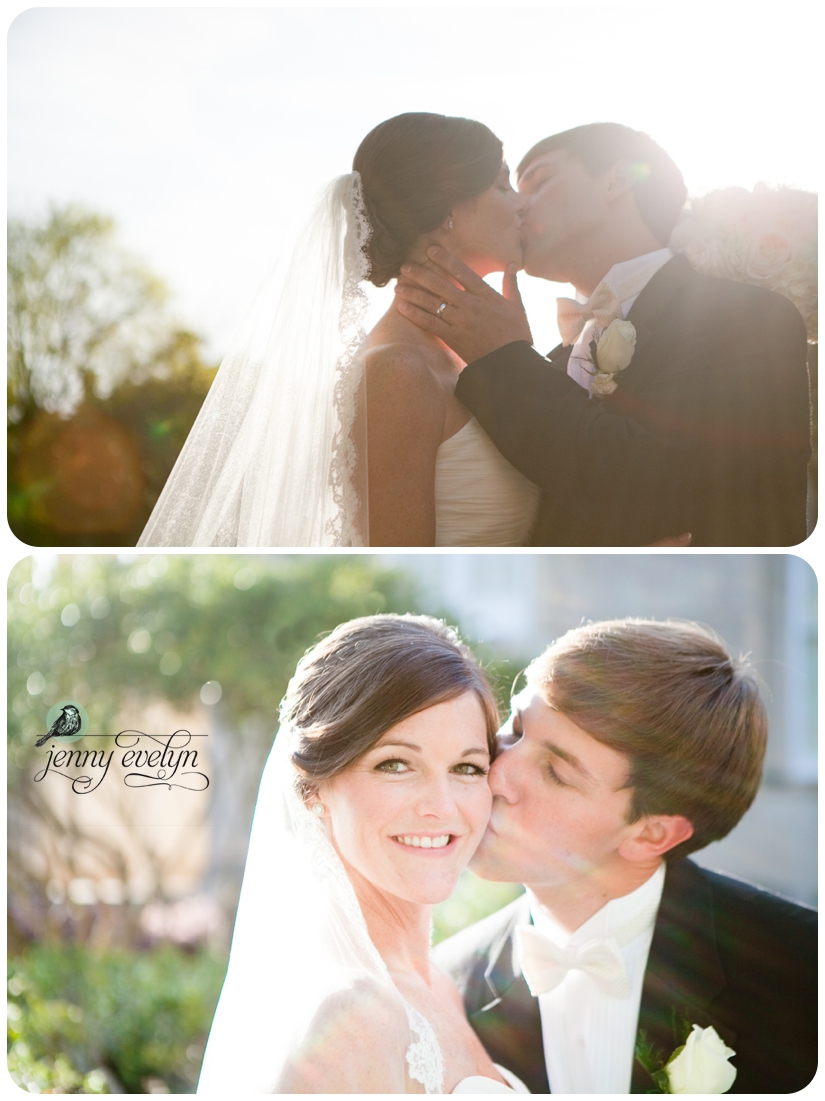 That is a happy groom! I kept telling him he had a million dollar smile!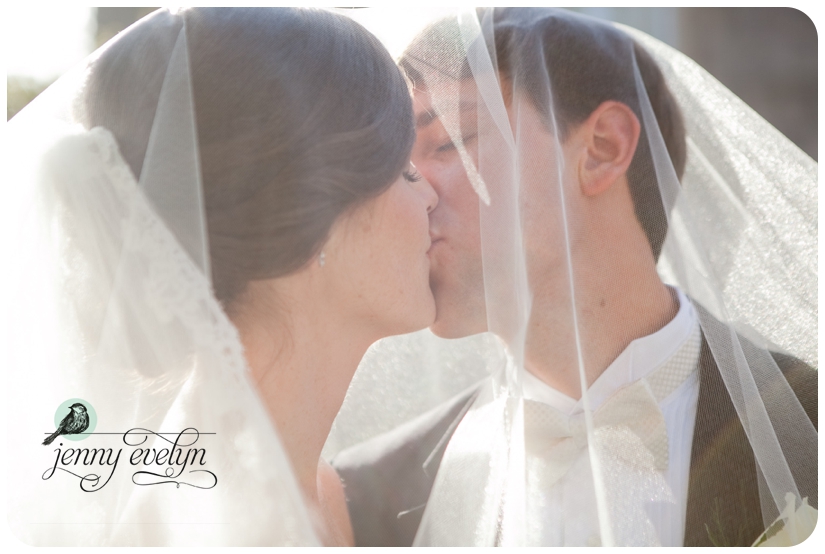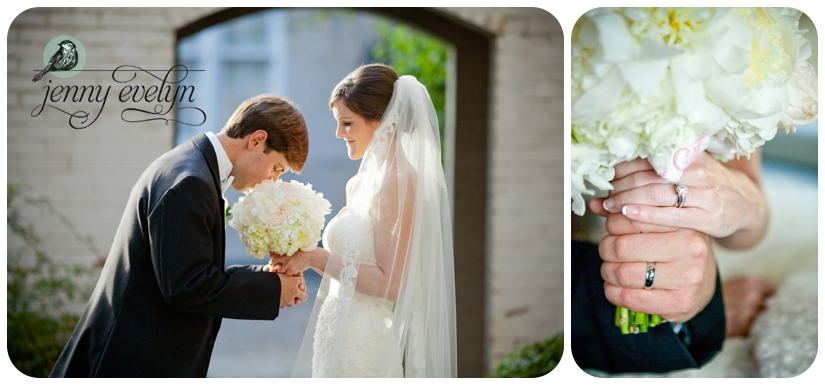 Such a fun group!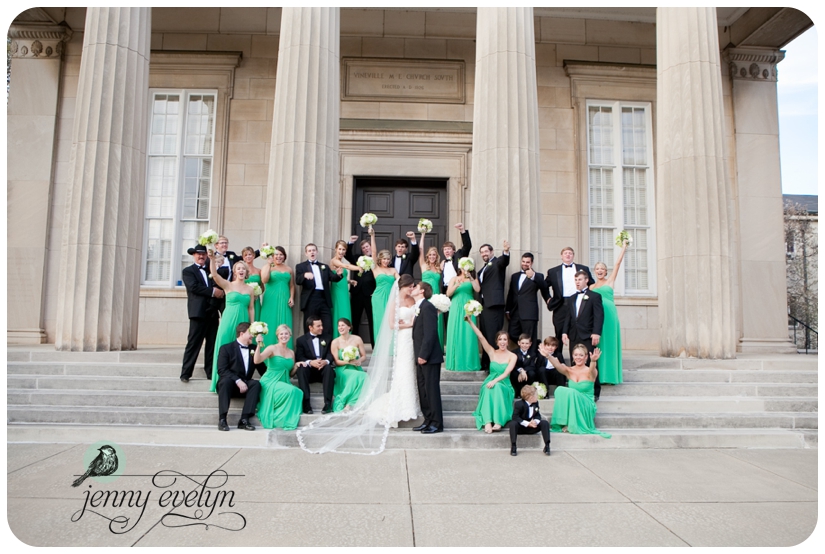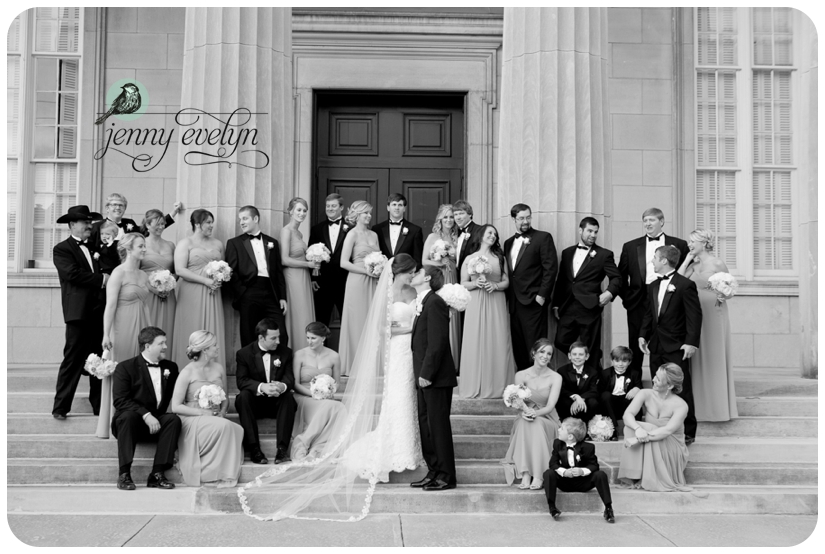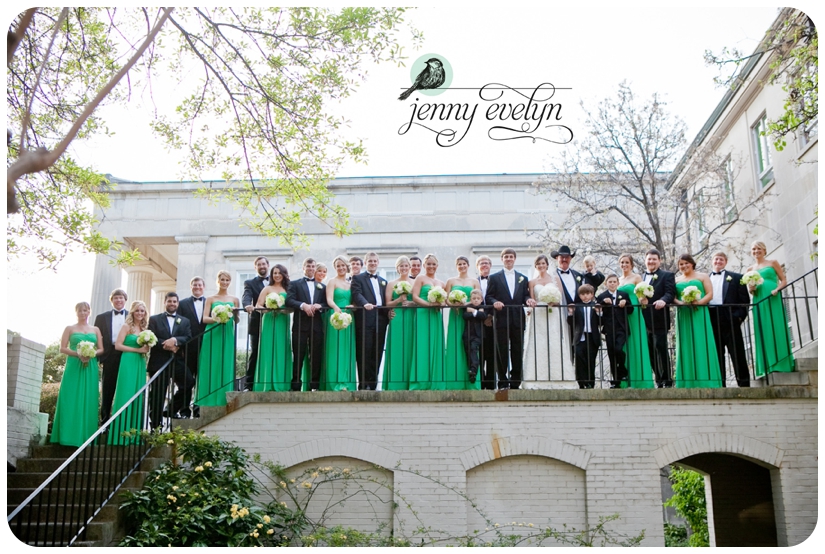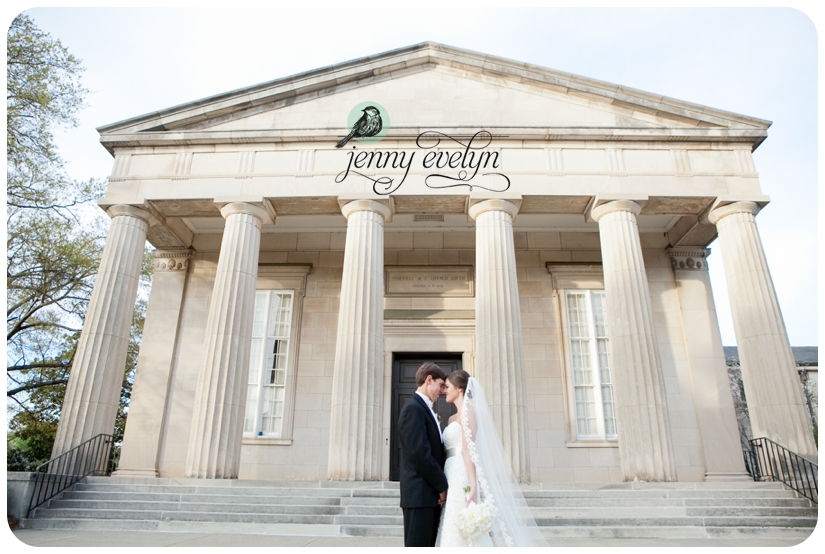 The reception at Idle Hour Country Club was decorated with beautiful flowers by Mike Whiddon.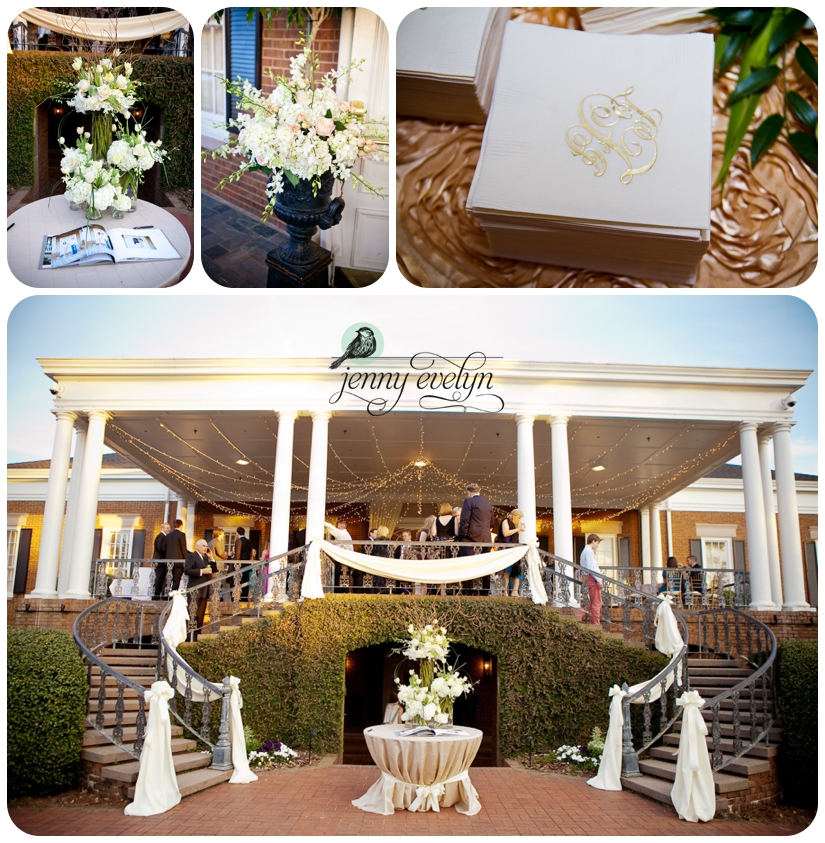 As the sun began to set, we decided to sneak away and grab and few romantic shots on the golf course.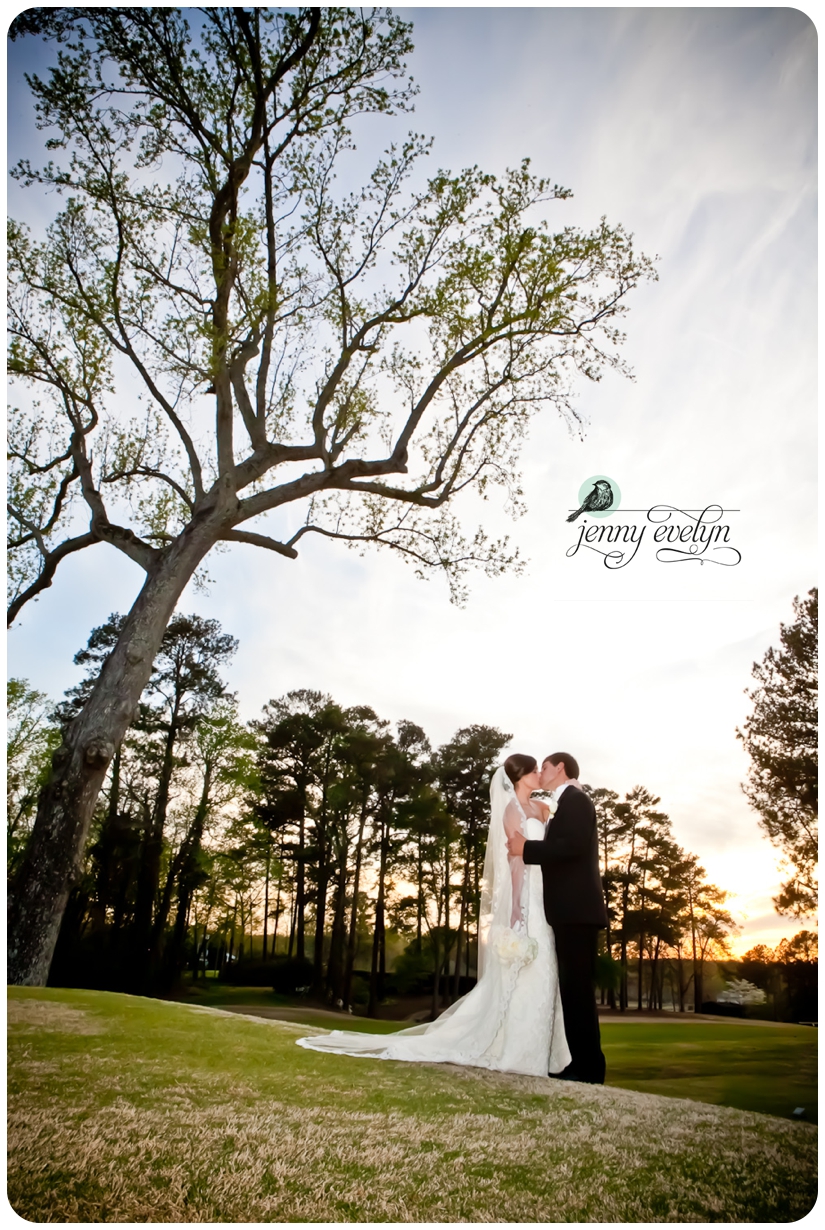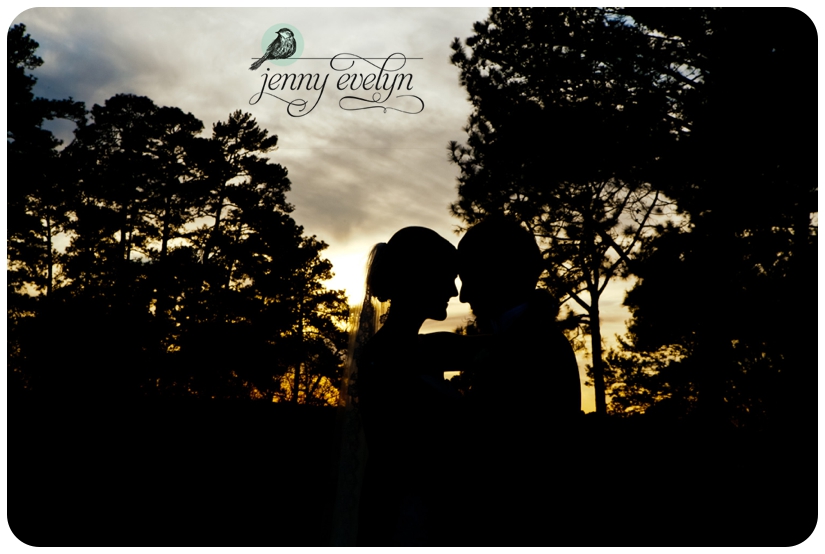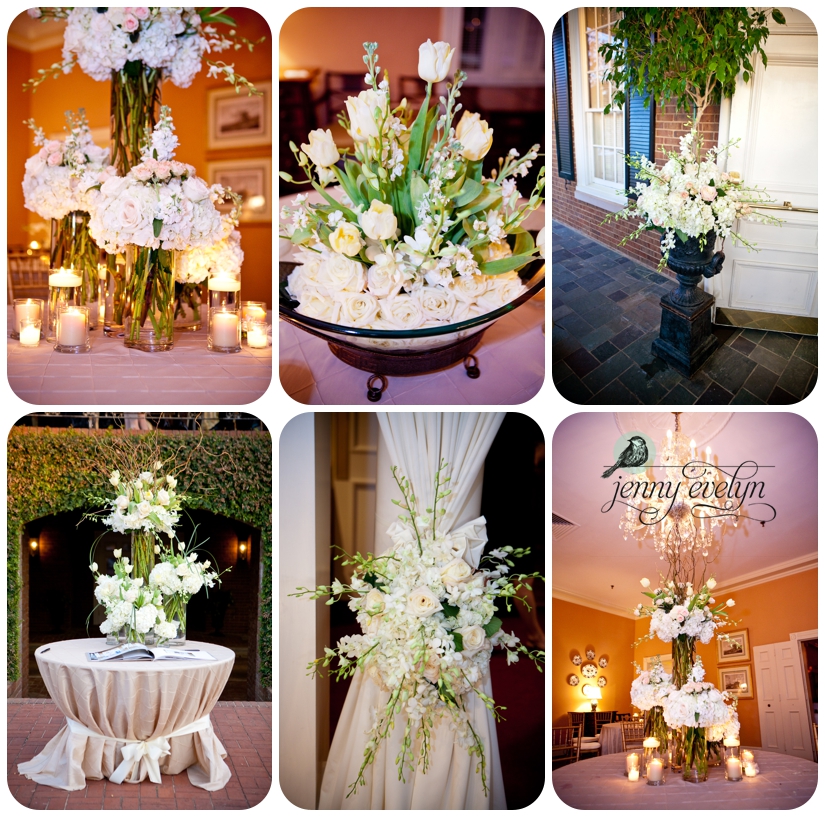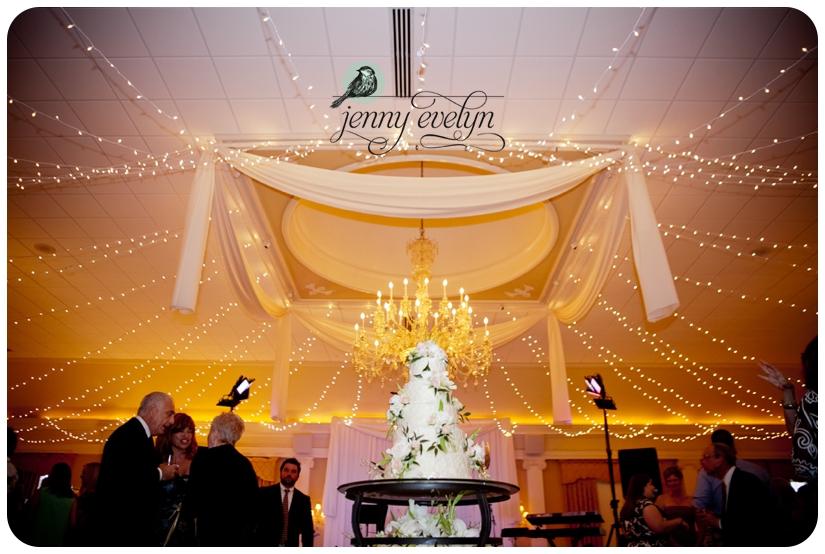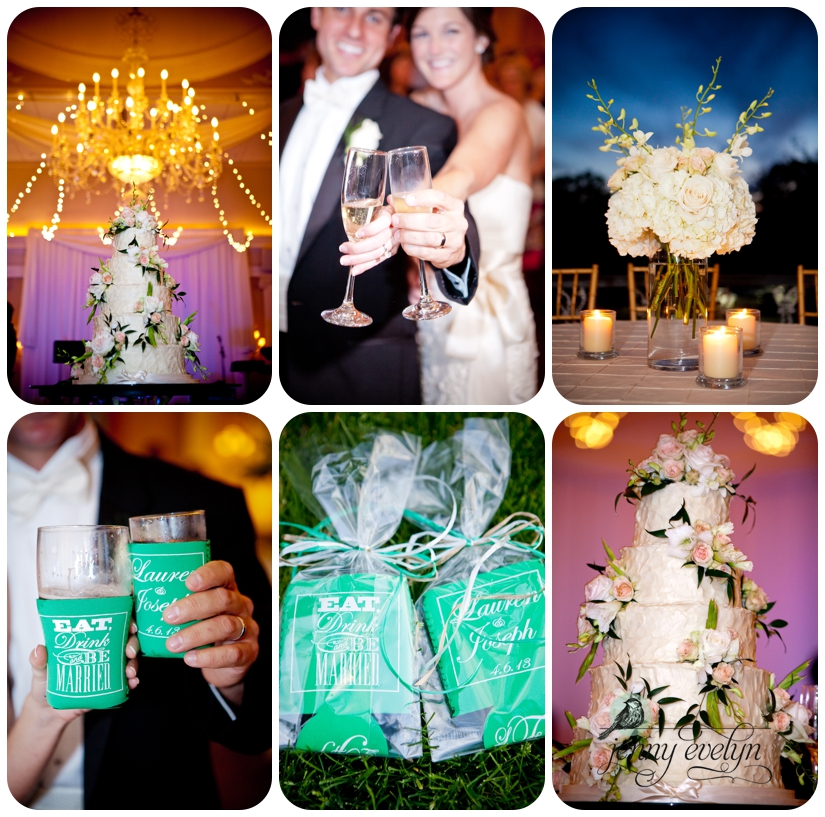 Lauren and Joseph's cakes by Lisa Mae Cakes were both lovely and delicious!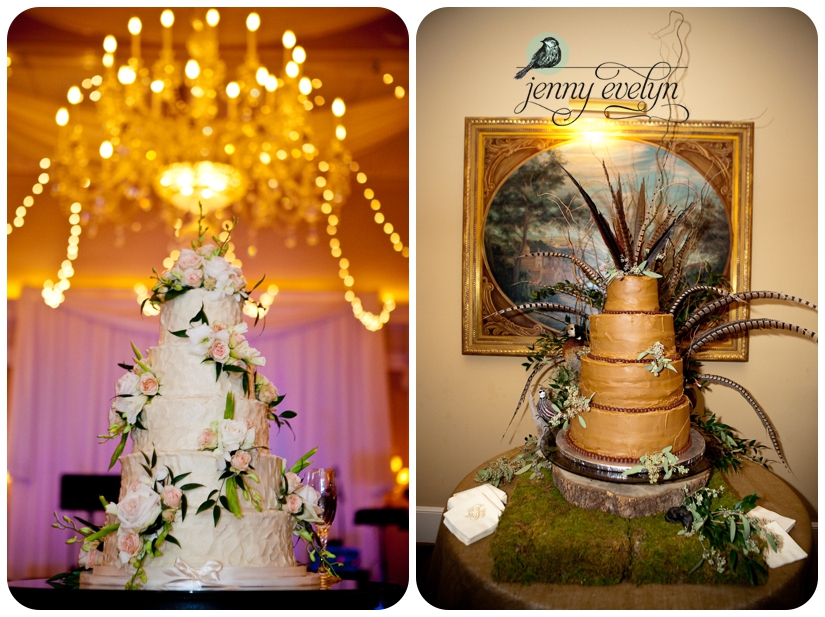 Lauren and Joseph were so sweet when they were dancing with their parents! There was so much joy and emotion!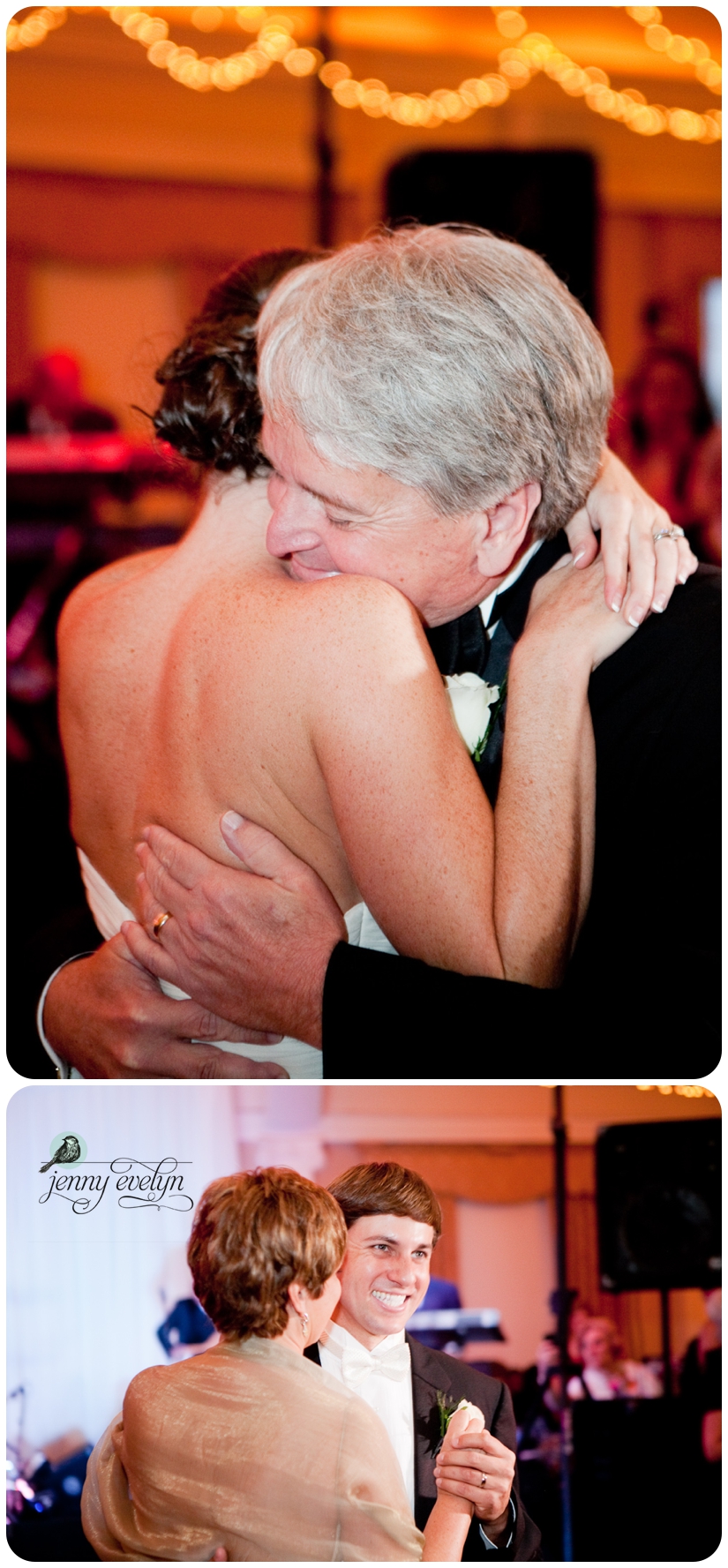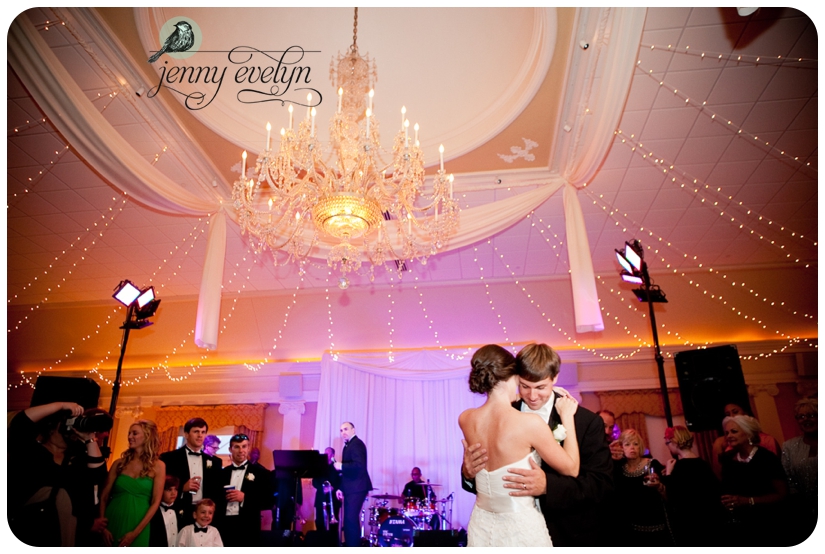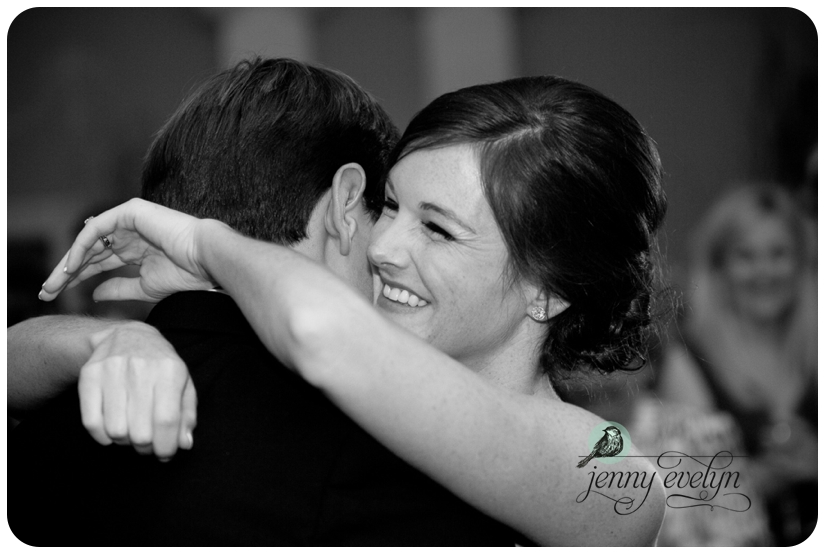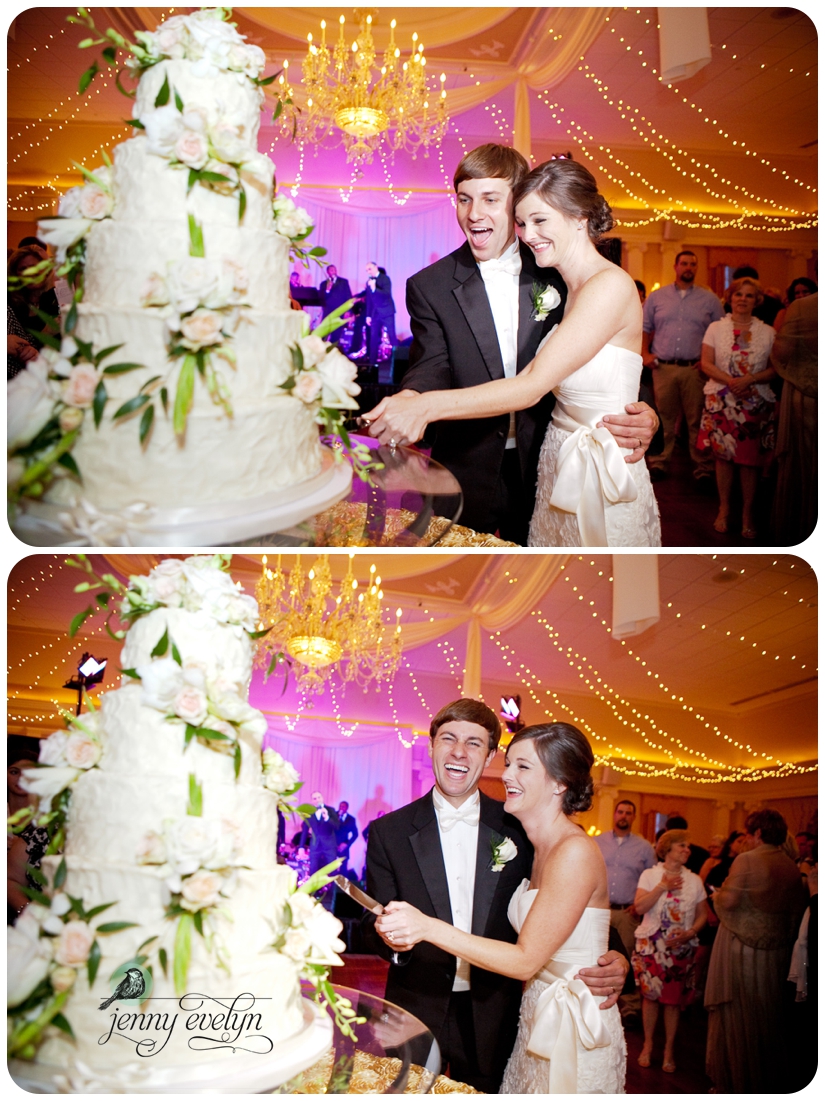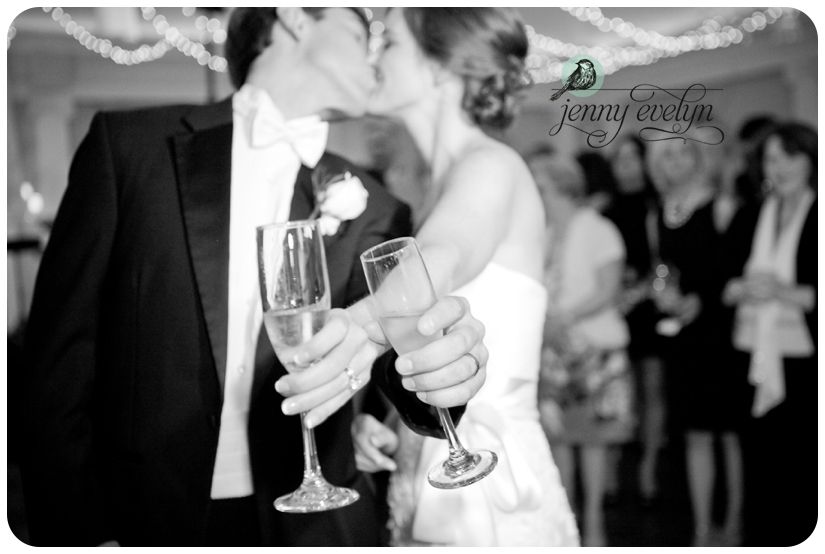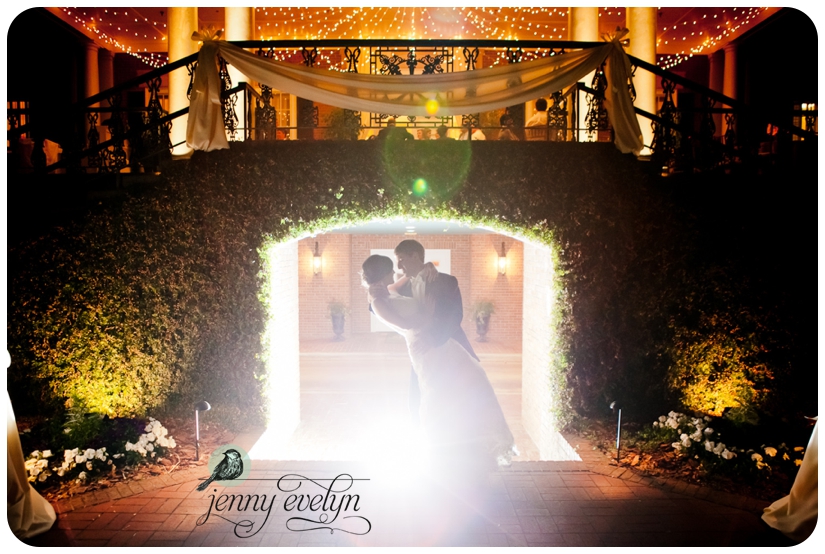 Lauren was just dying for a shot under the twinkly lights outside Idle Hour. I thought this one was romantic and beautiful!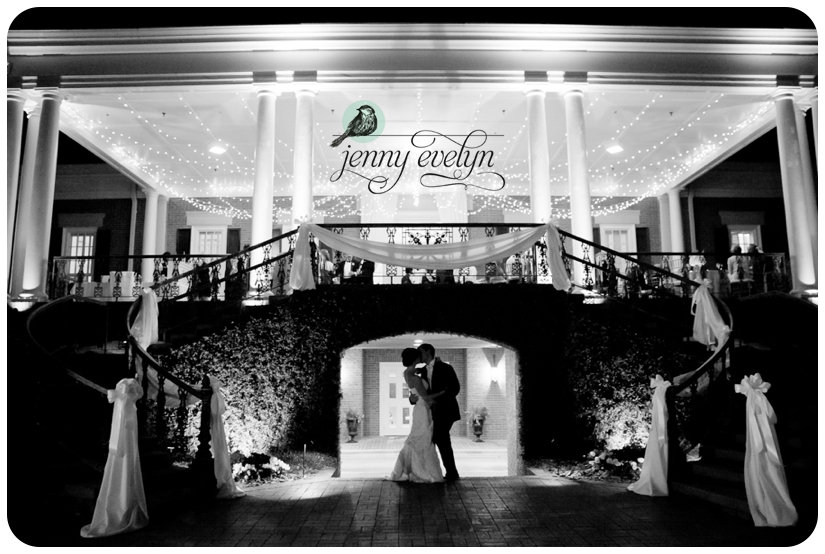 Lauren and Joseph have such a sweet love story, but they also know how to have fun! At the end of the night, the band handed out LED tambourines, and the happy couple and all the guests had so much fun with them!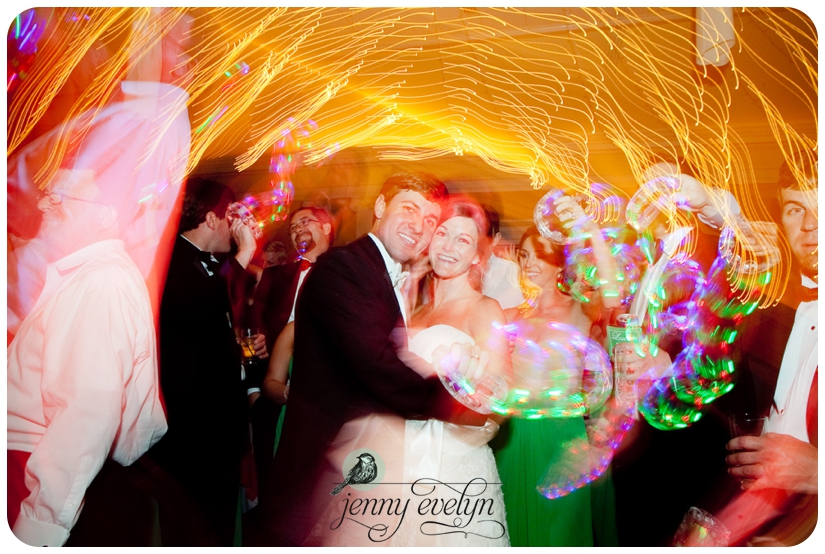 Party Nation was such a fun band, and they kept the dance floor packed all night!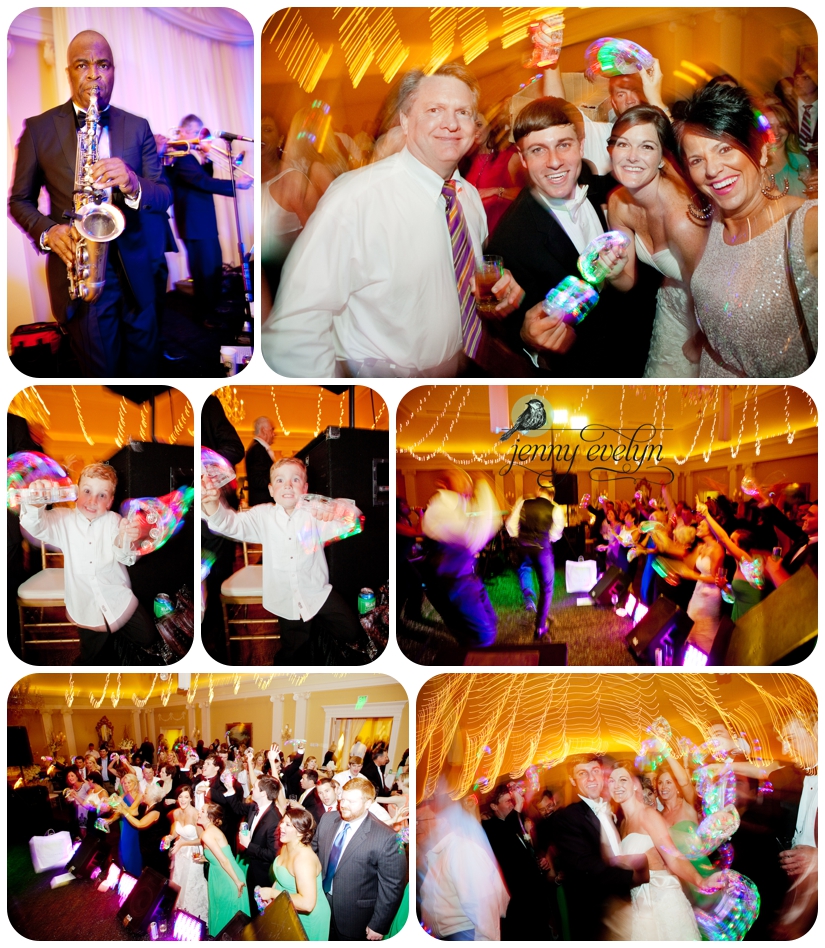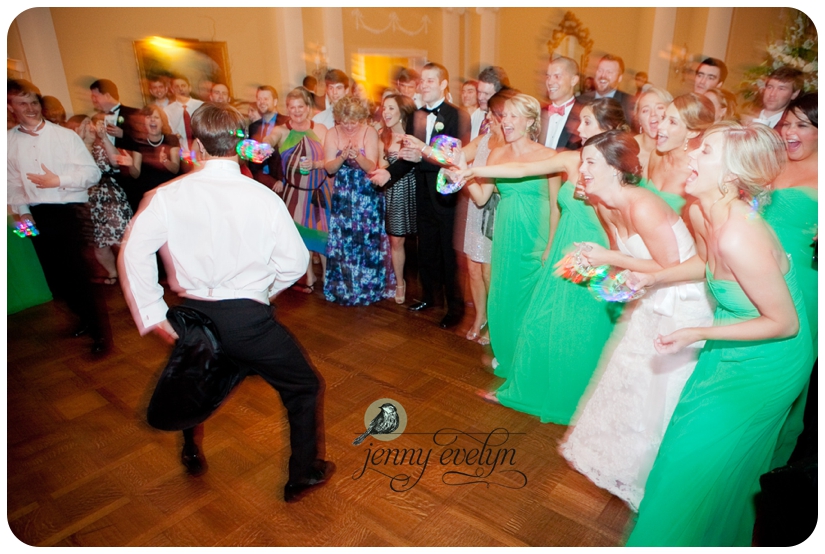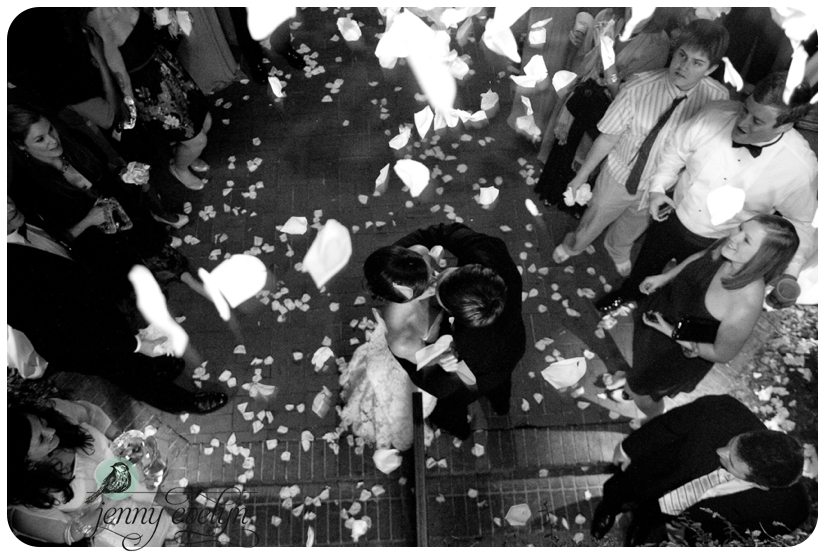 Joseph surprised Lauren with a fairy tale ending to her fairy tale wedding.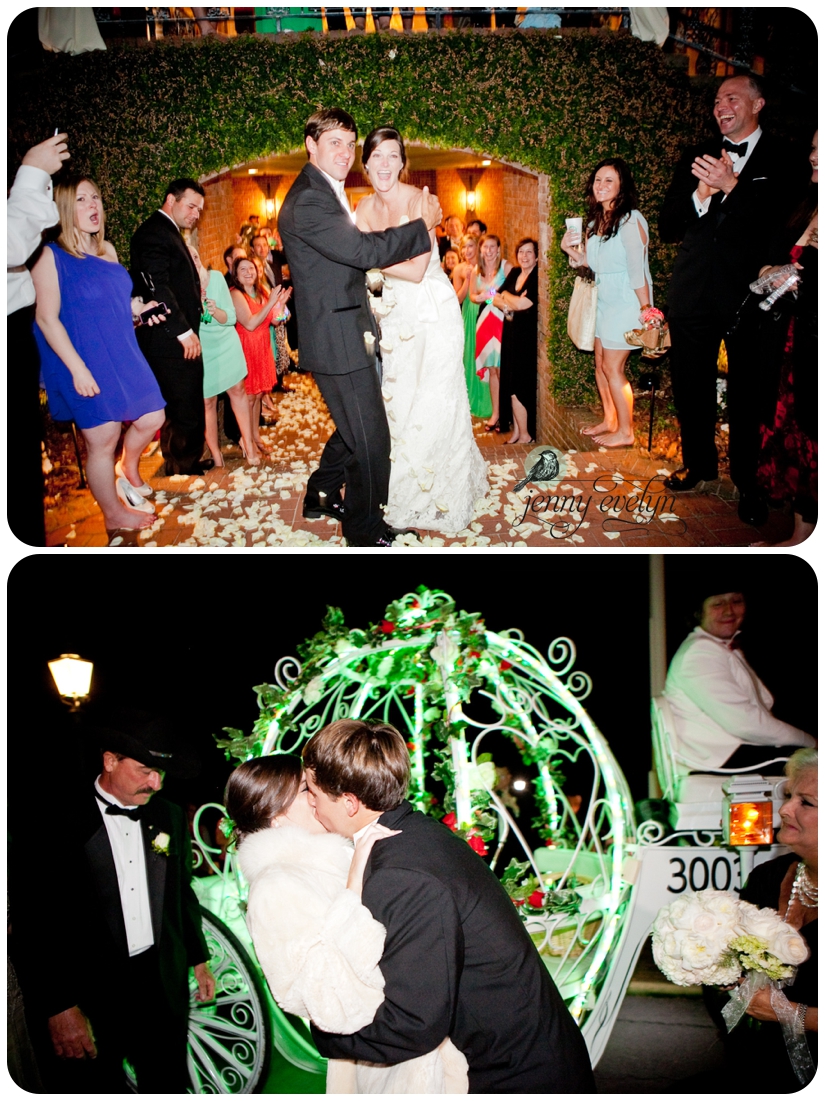 Even though Lauren doesn't act like a princess, every girl deserves to be treated like one on her wedding day. Just like Cinderella and Prince Charming, these two rode away in a horse drawn carriage, and I'm sure they will live happily ever after.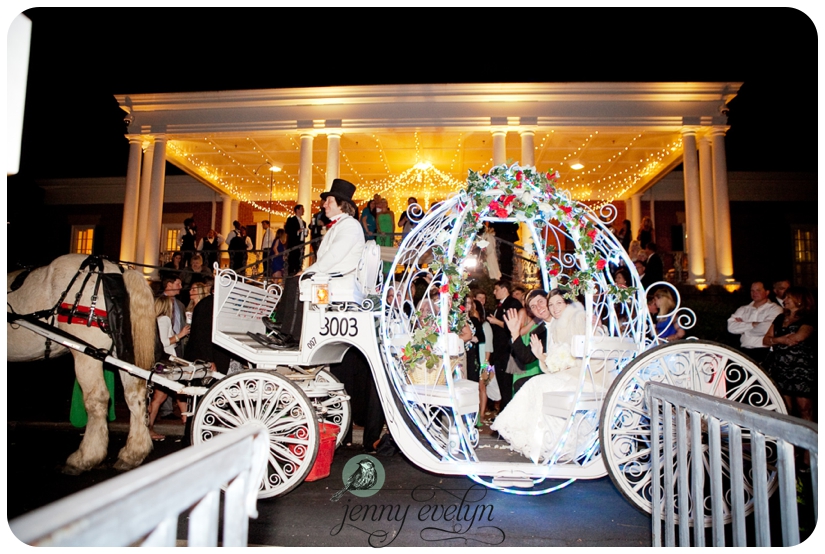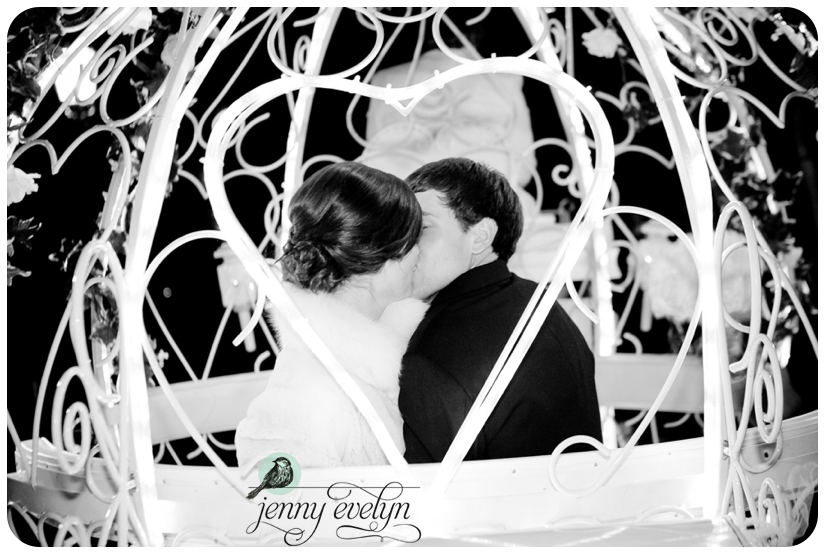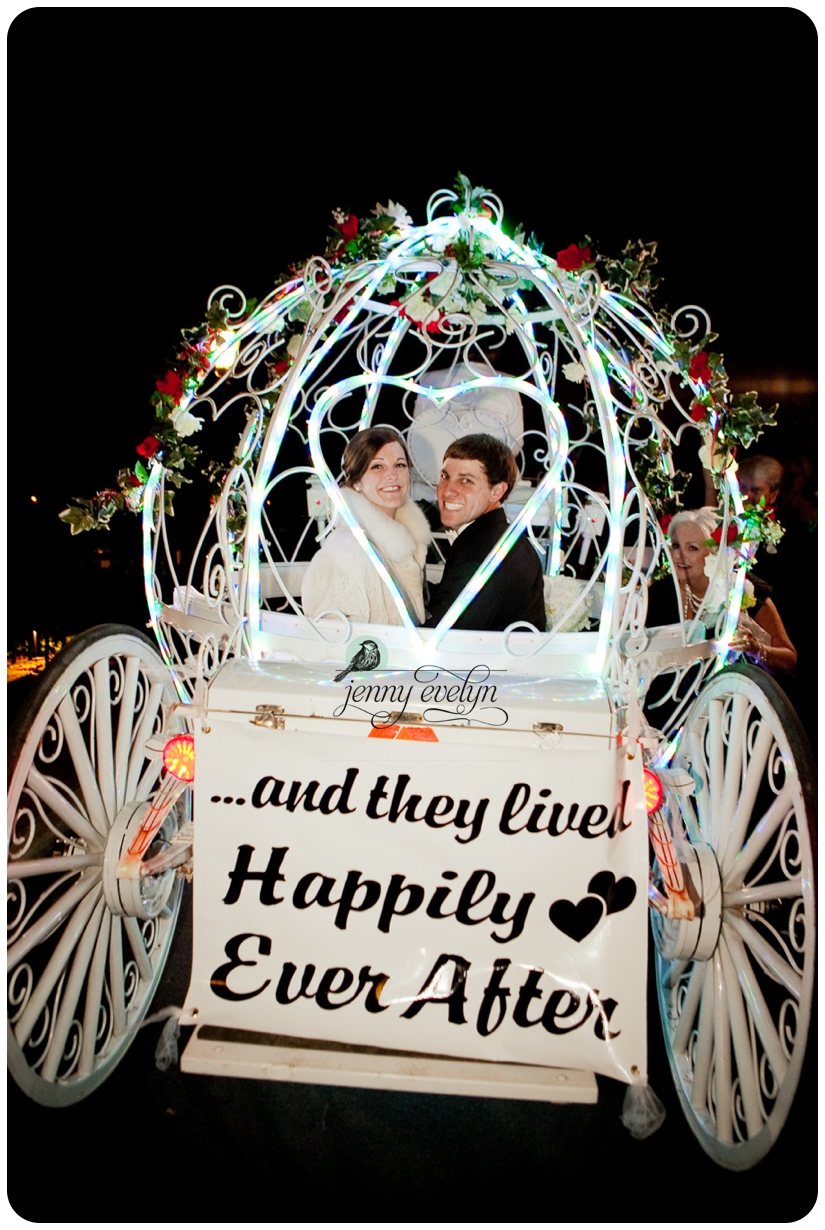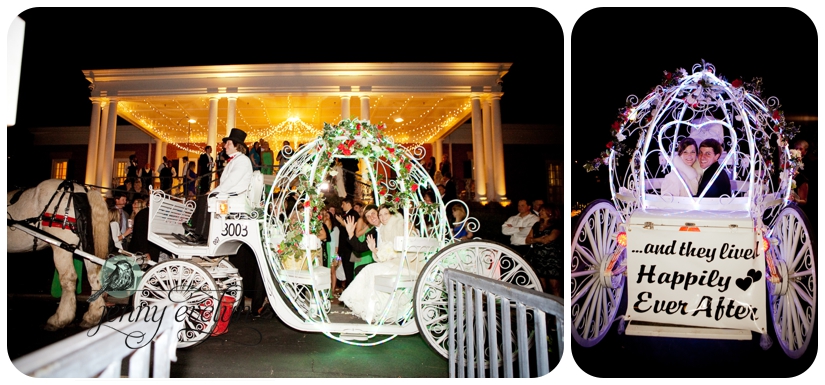 Lauren and Joseph, thanks for letting me be a part of your wedding celebration!
Comments are closed.