Zach & Fran: At Last!
June 28, 2011 |
Zack and Fran are a sweet couple who are getting married in the fall, and I'm especially excited about posting this engagement because Zack is my cousin!!  Zack and Fran met 6 years ago at the beginning of their college days.  I have enjoyed getting to know Fran over the years, and I am so excited to finally call her my family!  I traveled to Fran's hometown of Sandersville, GA where their wedding will take place this fall to shoot their engagement pics.  So here's the lovely couple!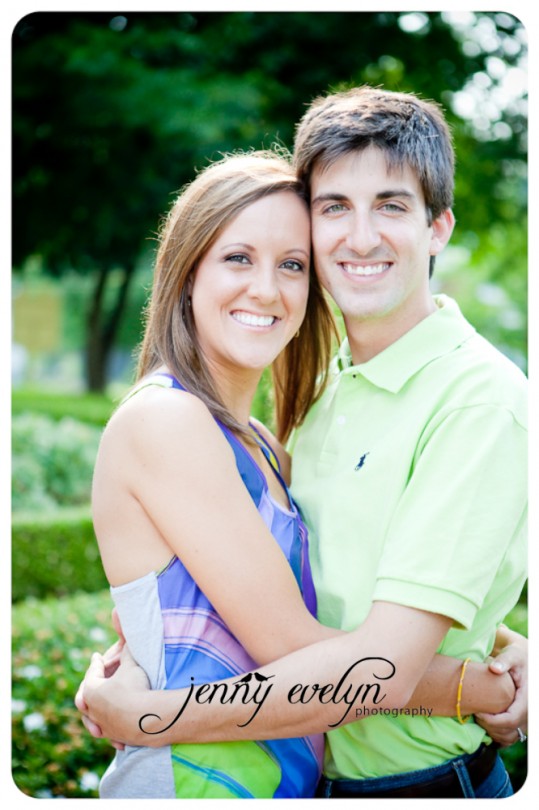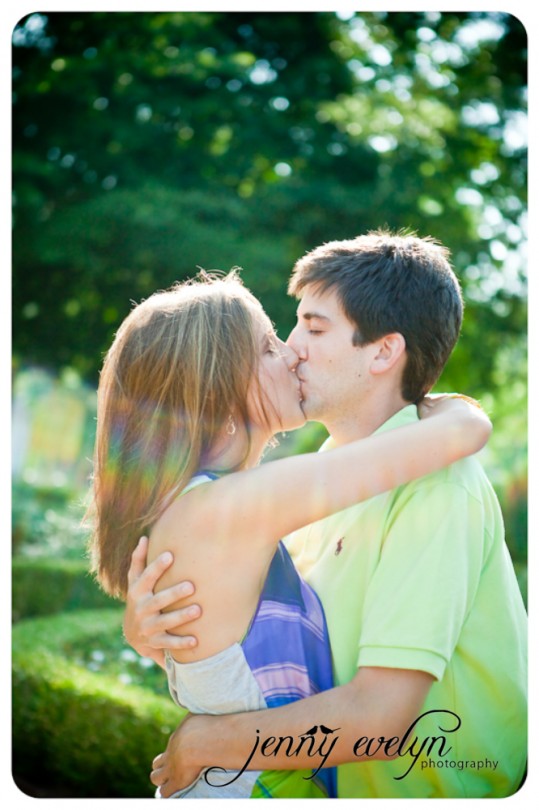 We might be revisiting this awesome spot on their wedding day!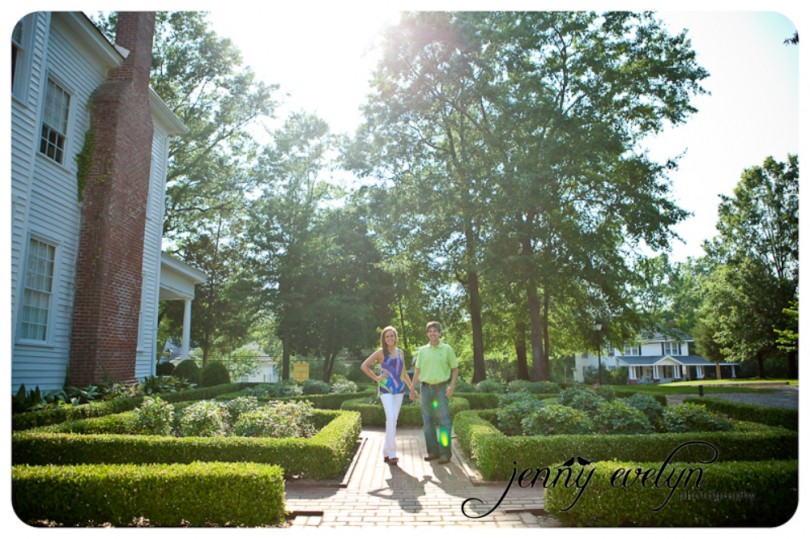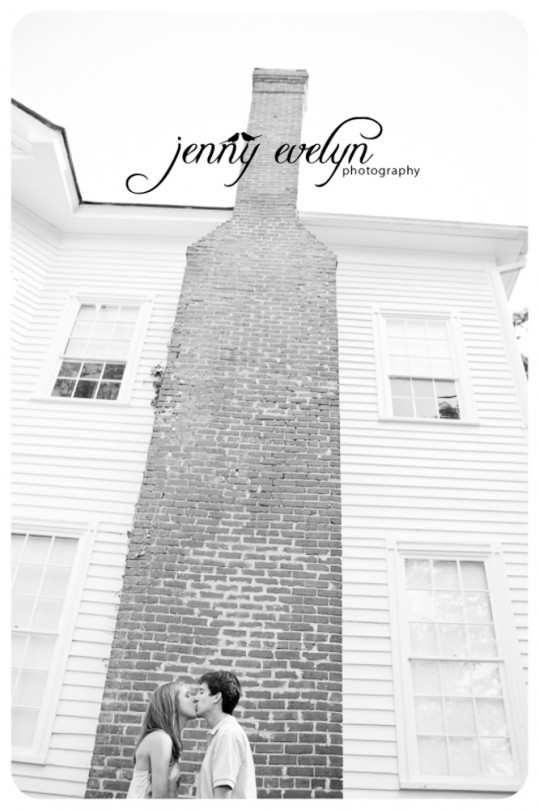 Fran and Zack are both teachers, and Fran spent last year teaching at her alma mater, Brentwood in Sanderville.  She was the 5th grade teacher, and Zack proposed to her at school.    So, I decided it would be fun/cheesy to reenact part of their engagement story.  Zack actually proposed to Fran in the principal's office but we acted out his original idea to write  "Fran, will you marry me?" on the whiteboard while she was at lunch.  When she returned from lunch, Zack was waiting for her with the ring in hand.  Of course, she said yes!!!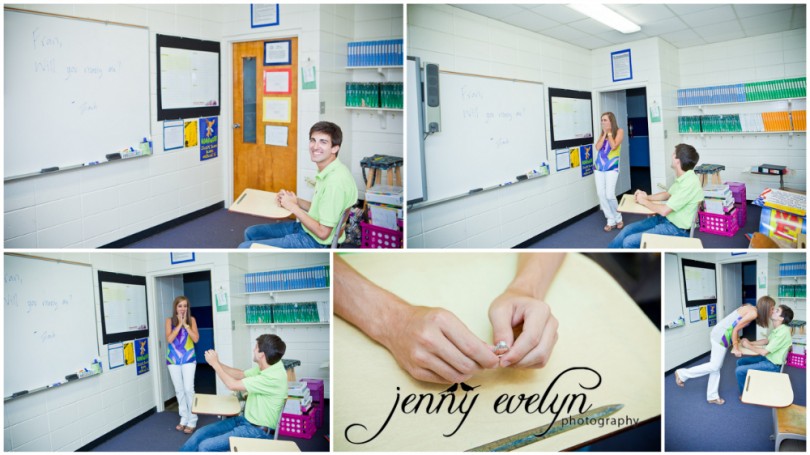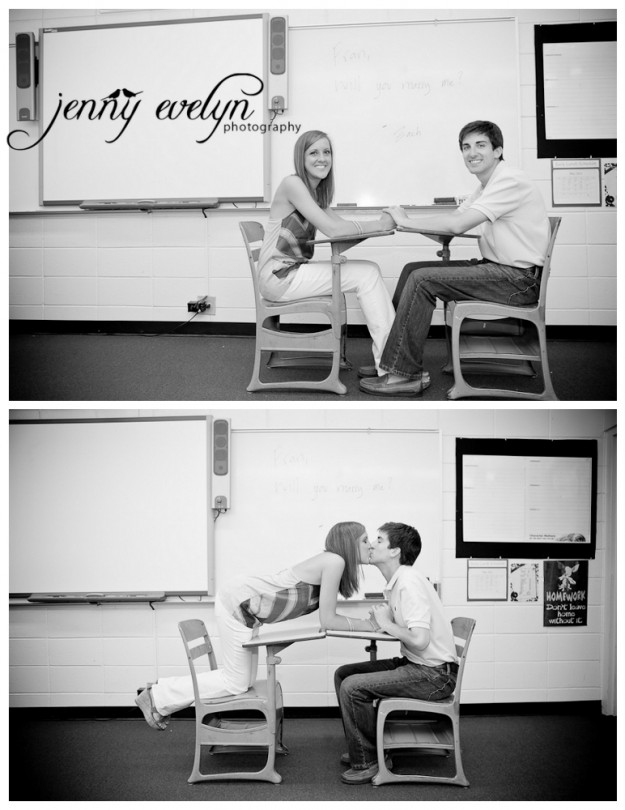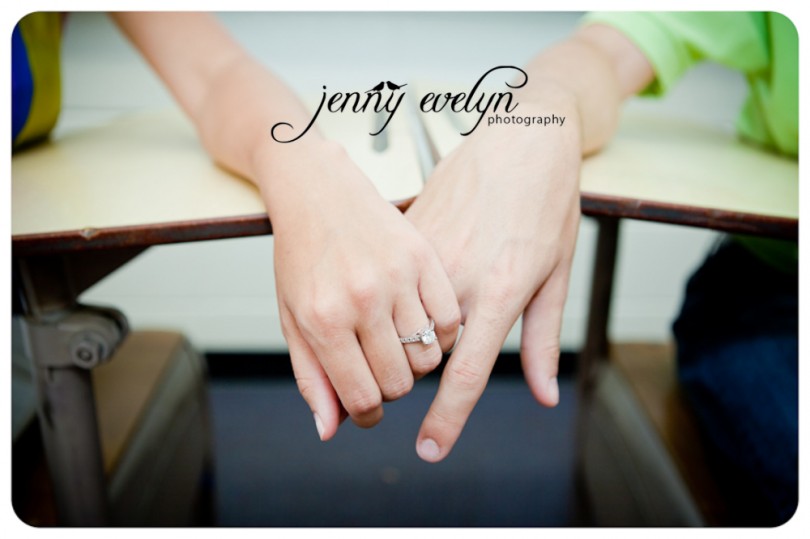 Next year both Zach and Fran will be teaching at Pinewood Academy.  Zack will be teaching geography as well as coaching baseball and football and Fran will teach Science.  I tried working all those areas of their loves into the shoot!  It was so fun.  In the photo on the left they are both pointing to their hometowns of Tifton and Sandersville.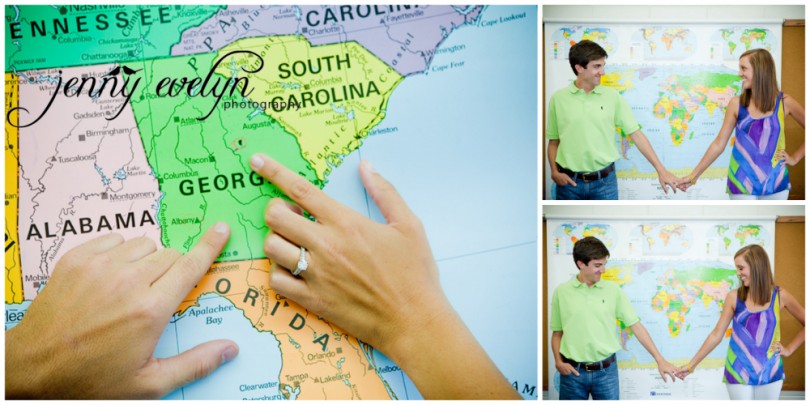 Only Ms. Lord for a little while longer… she is soon to be Mrs. Williams!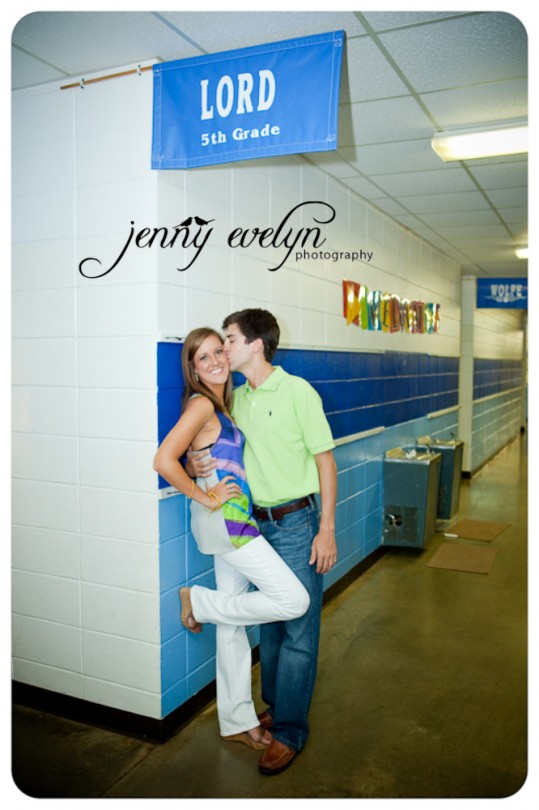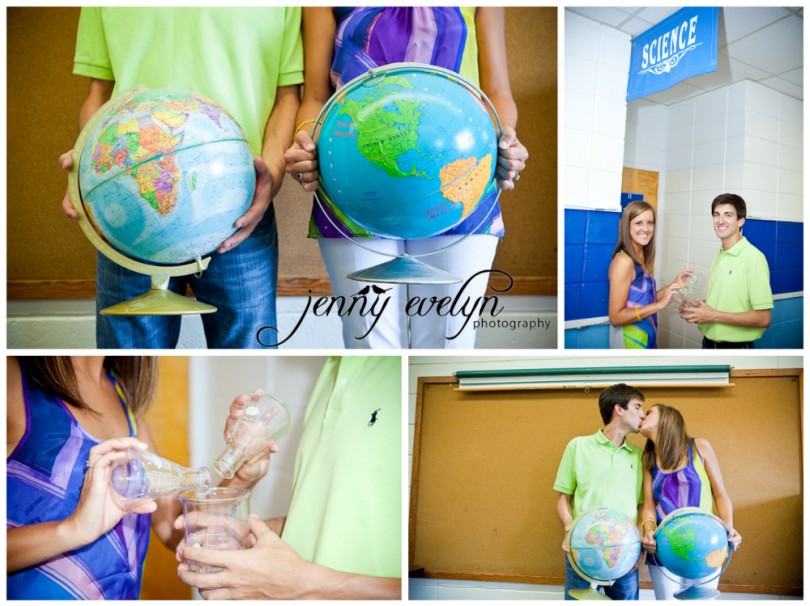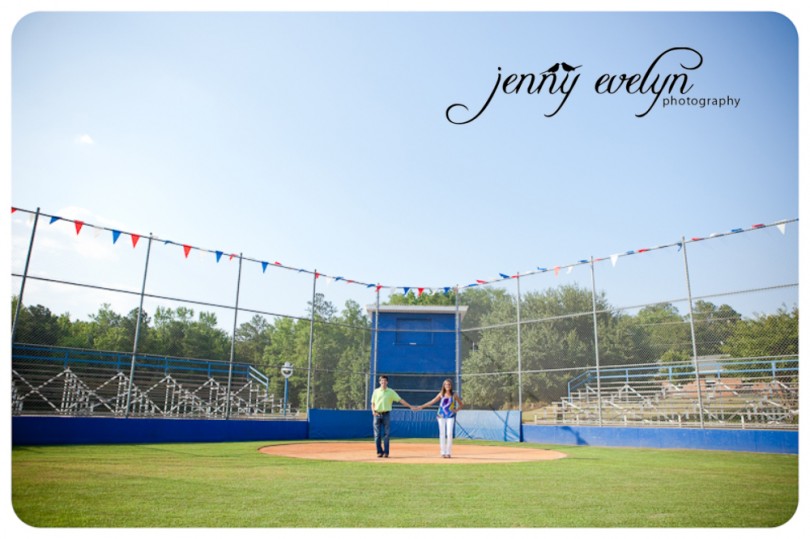 I had a blast playing with the sprinklers that were on at the baseball field.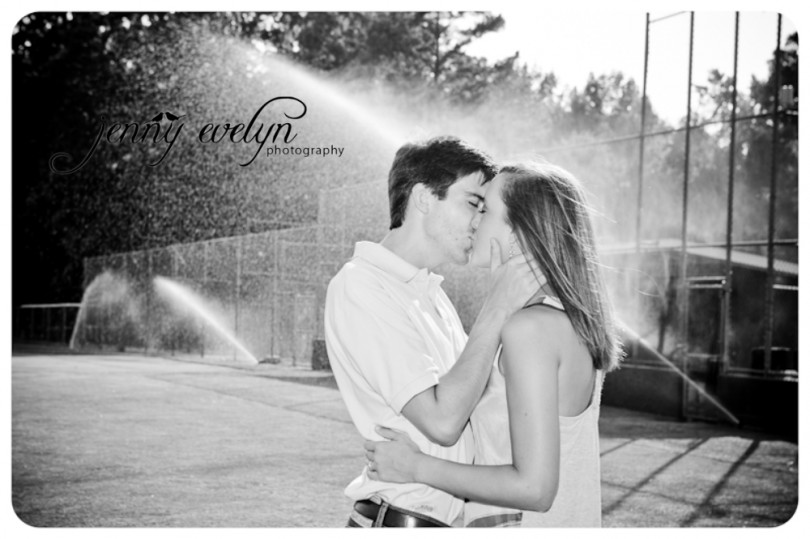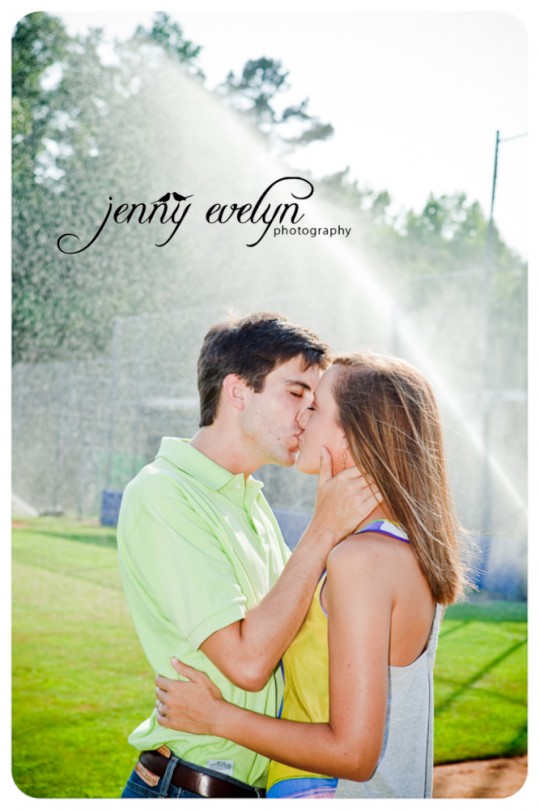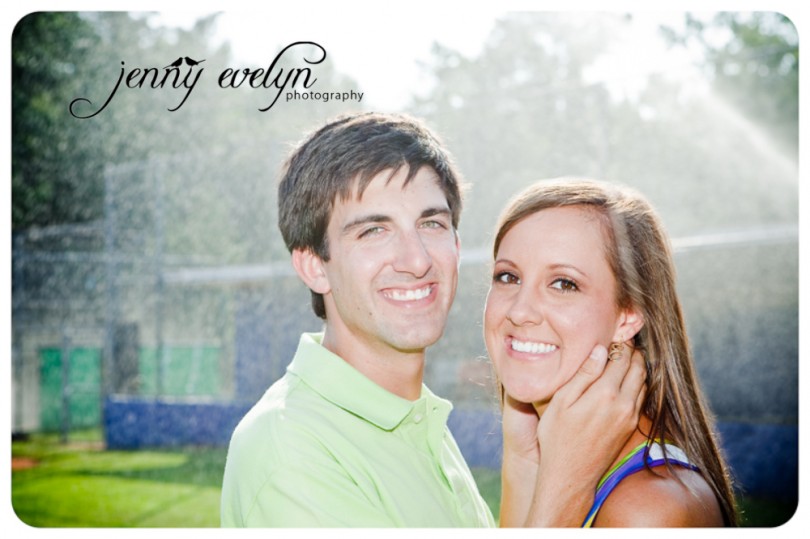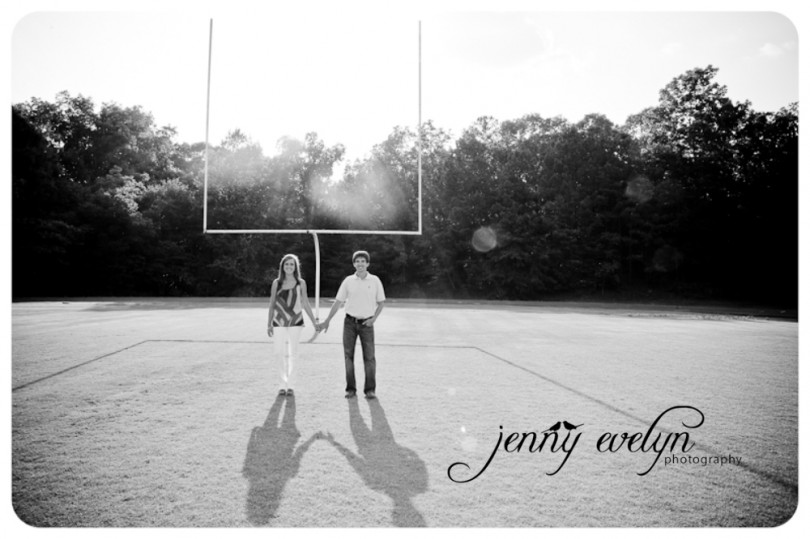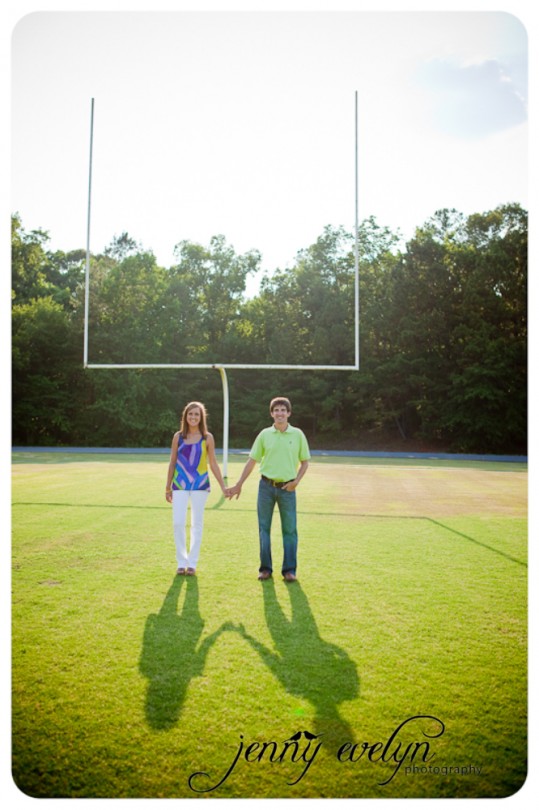 Our second location was on the land where Fran's daddy grew up.  It is just beautiful!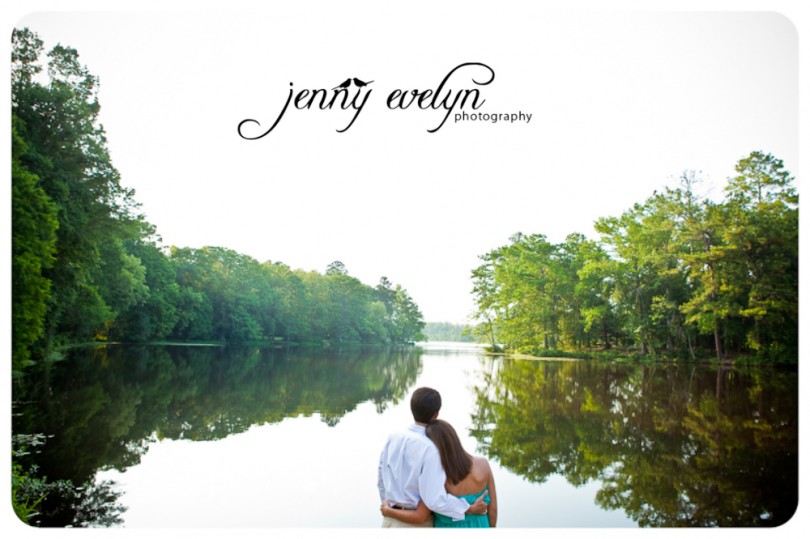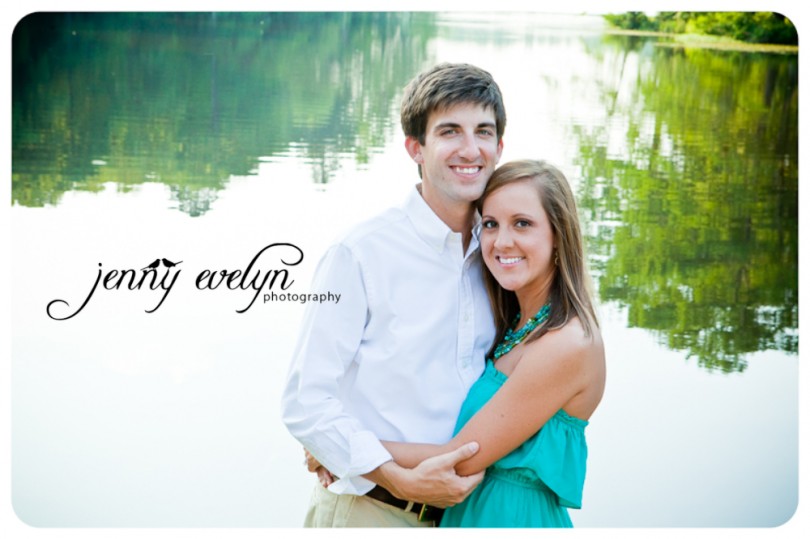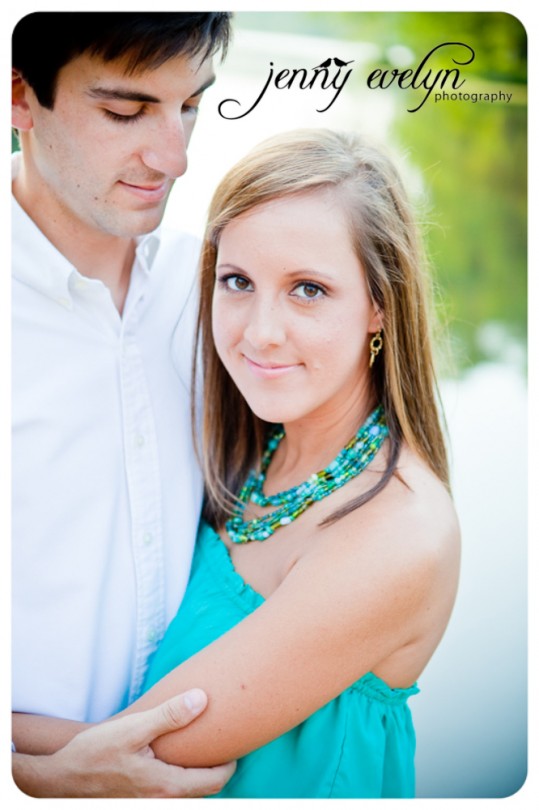 I have always thought that Zack looks like my Uncle Paul, but I cannot get over how much me reminds me of photos of my Grandaddy Chappas in some on these photos!  It makes me so happy!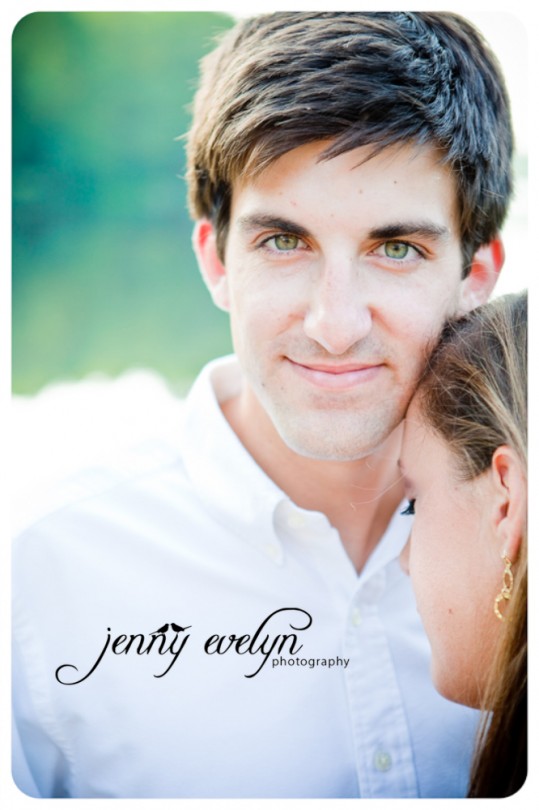 Y'all really are adorable!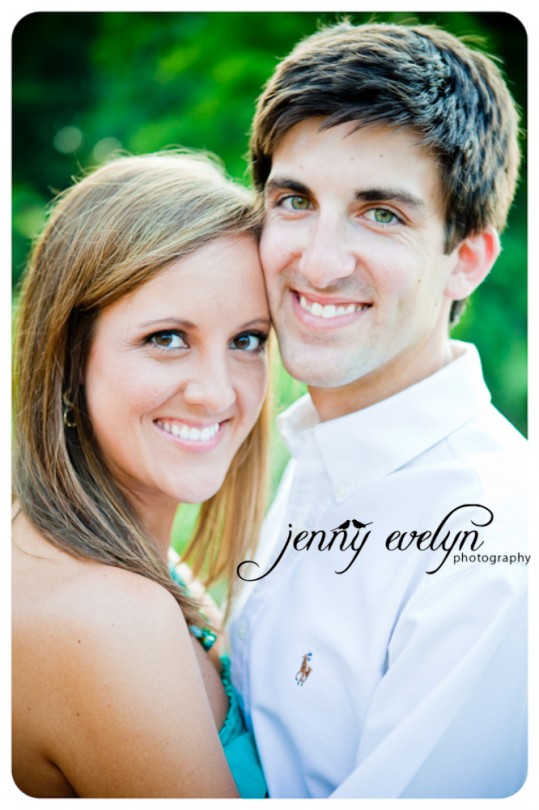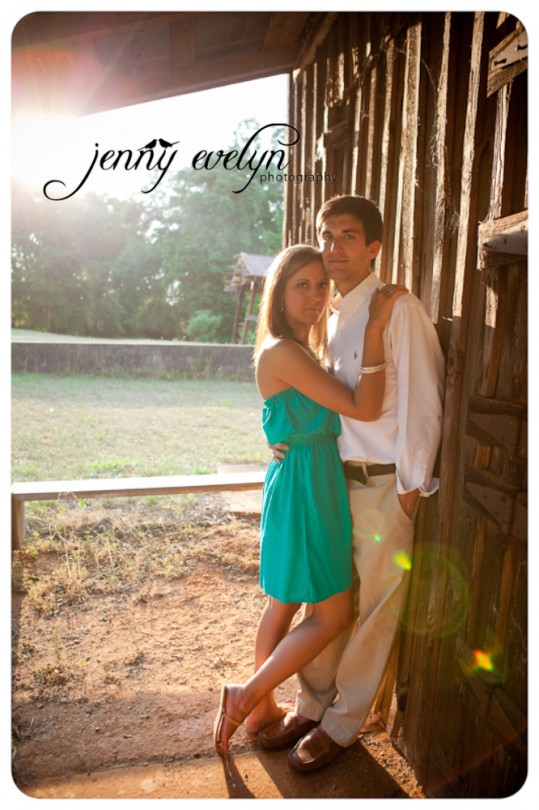 I couldn't resist the rustic old wall of this barn.  I had a lot of fun shooting these!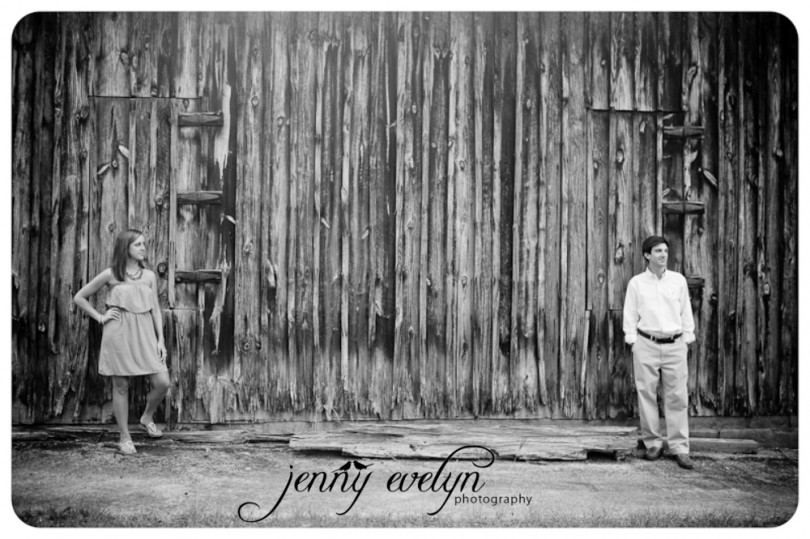 Again, the adorable Fran!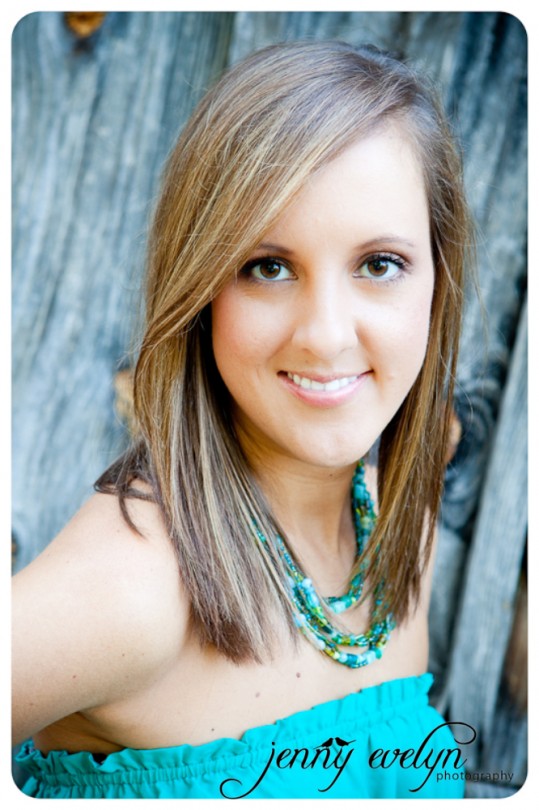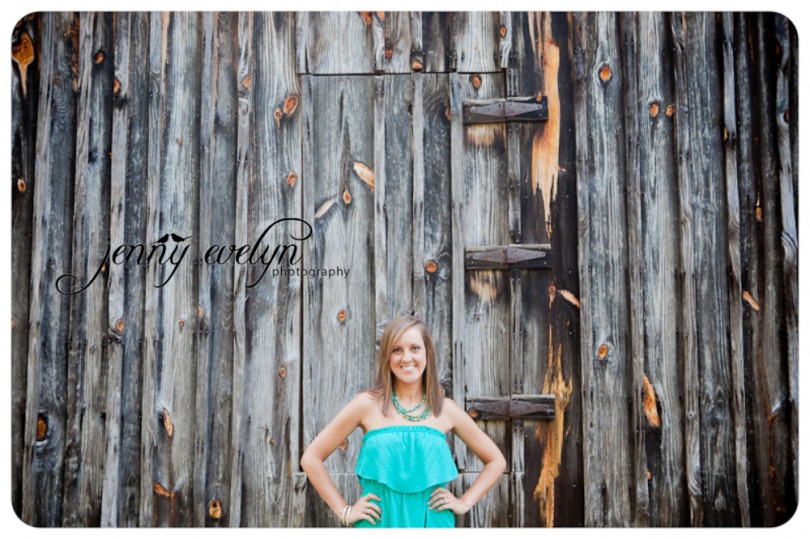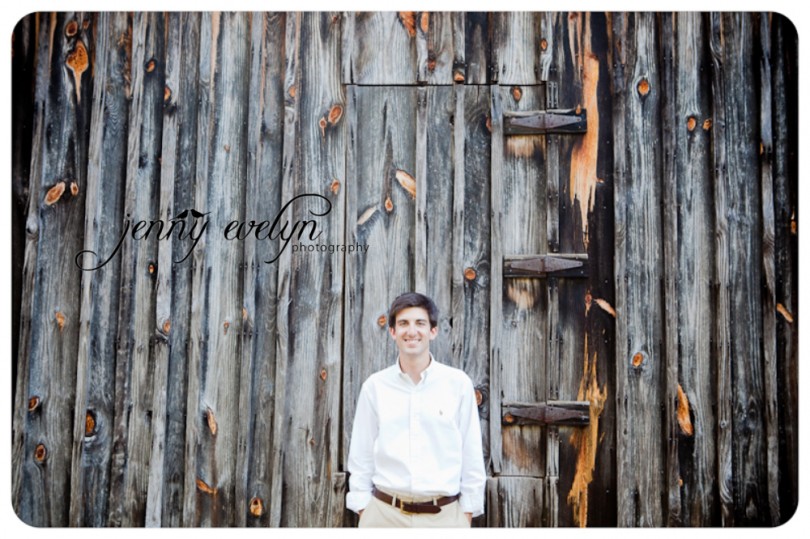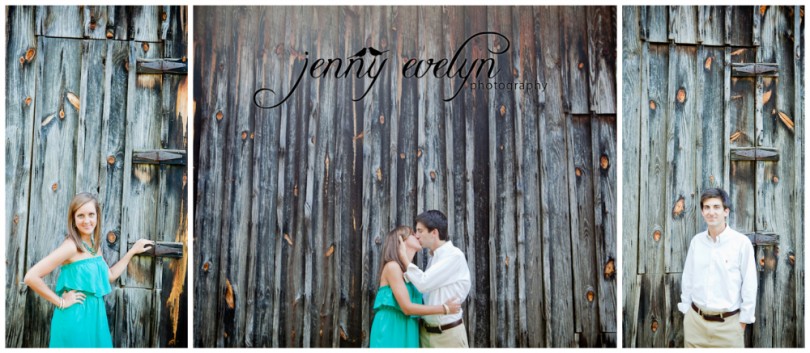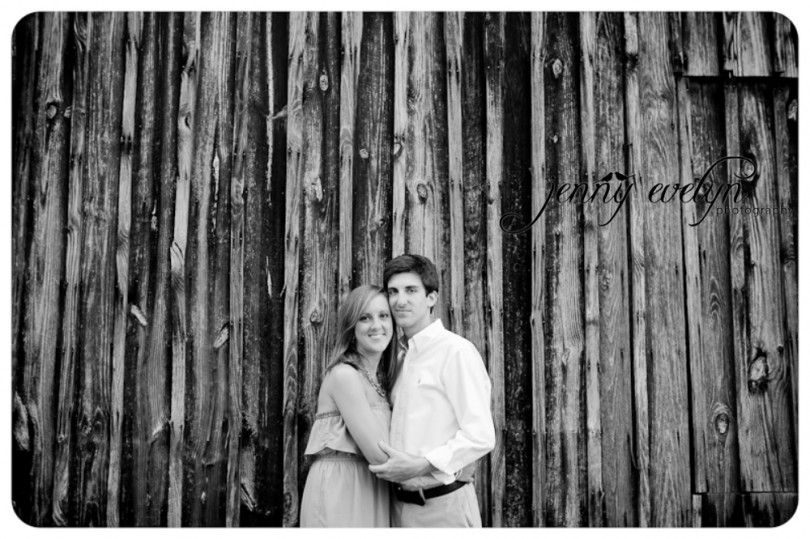 Check out Fran's bling!  Love all those diamonds!  Very nice, Zach!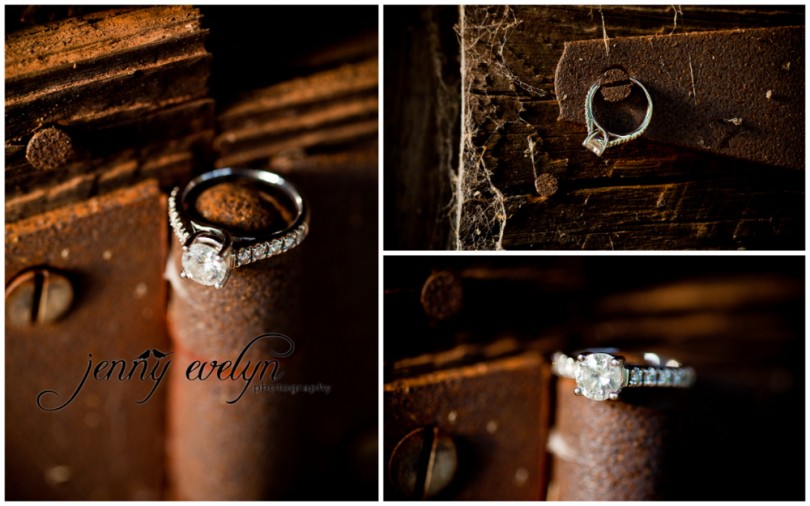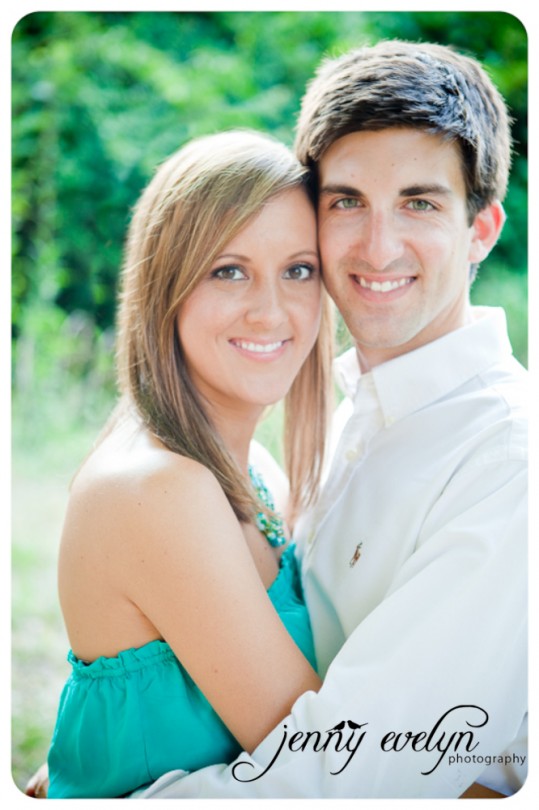 Sweet kiss + Gorgeous light =Perfection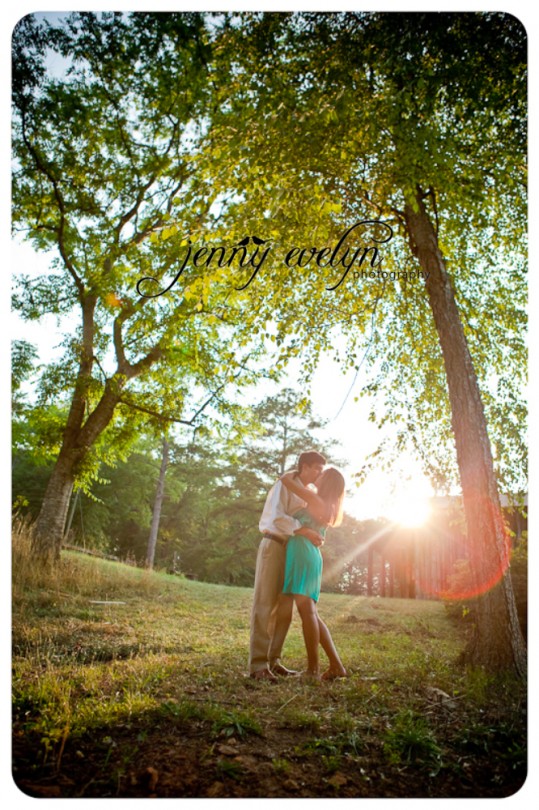 I had so much fun at this engagement session, and I am so glad that I got to have dinner with your parents and get to know them a little better too!  It was so sweet of them to have me. I can't wait for the big day OPA!   To see more of Zack and Fran, click ***HERE***
Jenny Evelyn